This post may contain affiliate links. Please see my advertiser disclosure for more details.
---
Sabino Canyon is another excellent spot in Tucson to see the wonders of the Sonoran Desert.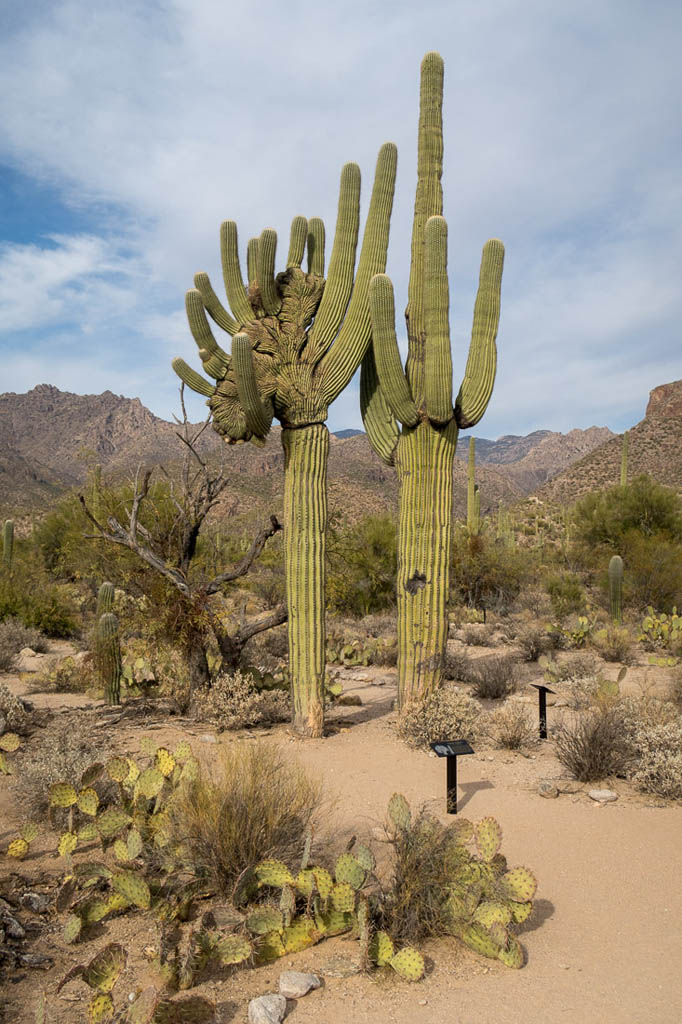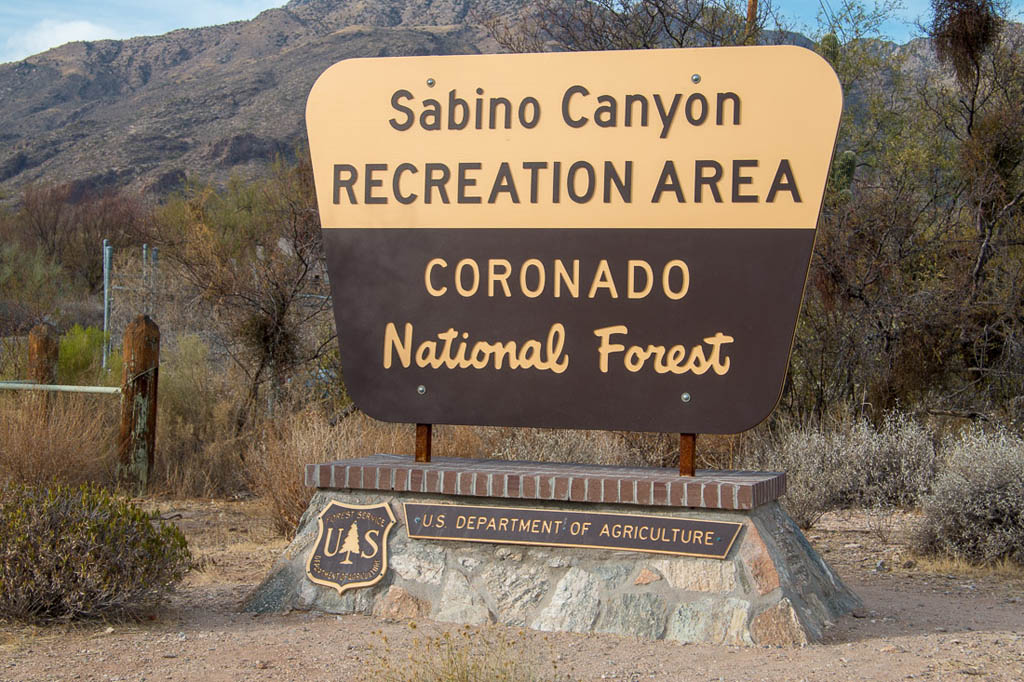 At this point in our trip, we had already seen amazing Saguaro Cacti along Cactus Forest Drive and along the Mt. Lemmon Scenic Byway. But, Sabino Canyon was another amazing spot to take in all the sights.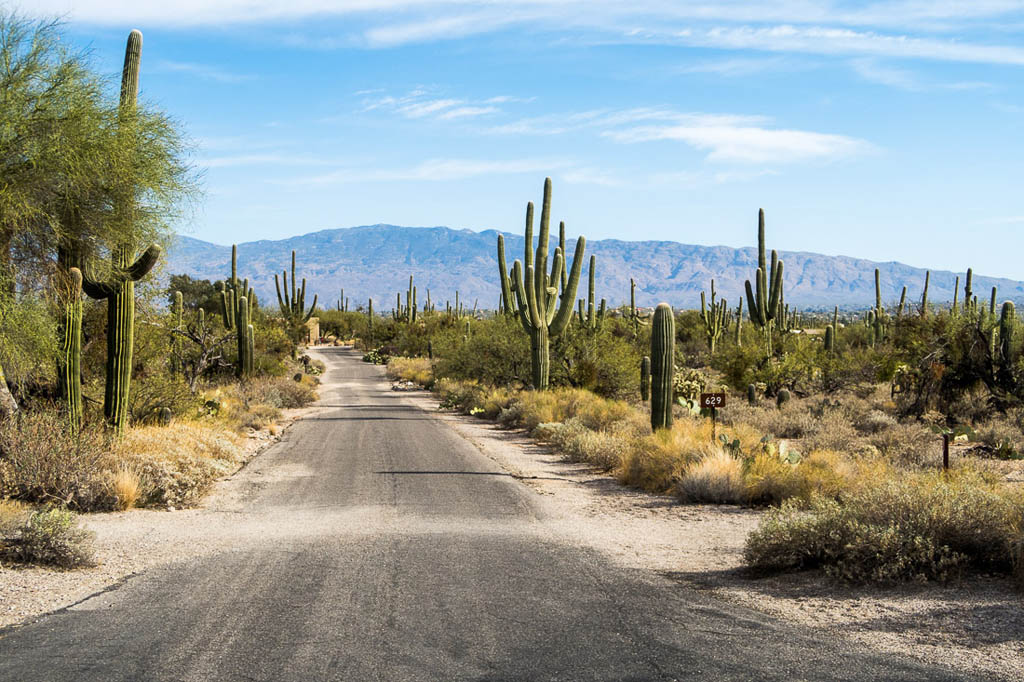 There are several hiking trails in Sabino Canyon. Plus, there is a tram ride that makes stops along multiple trailheads, in case you want to limit your walking and hiking. (Especially given the desert heat). But, we arrived at Sabino Canyon after an already long day – the same day we did our drive up and down Mt. Lemmon Scenic Byway. So, we weren't looking for any overly tiring activities. We thought maybe we'd hike one trail and then just take the tram back.
However, right as we arrived at the Sabino Canyon Visitor Center, a tram was getting ready to depart. Ken and I decided to hop right on the tram. And whelp, that's pretty much all we did.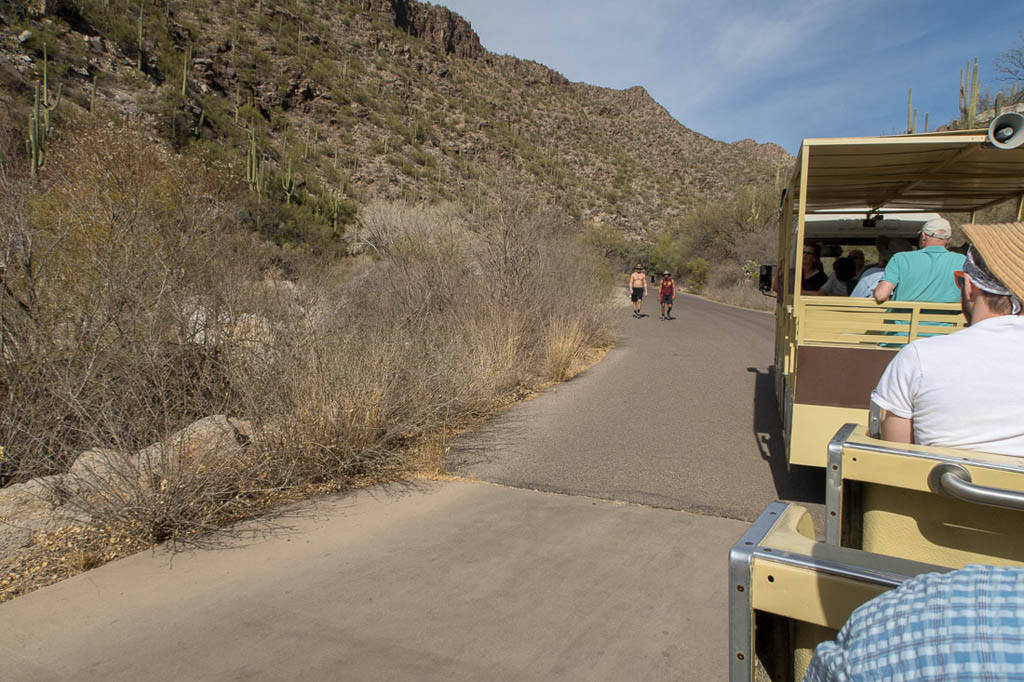 Tram Ride in Sabino Canyon
We just rode the tram into the canyon and back out, around 40 minutes roundtrip. We snapped pictures along the way, looking at how the Saguaro Cacti lined the canyon walls.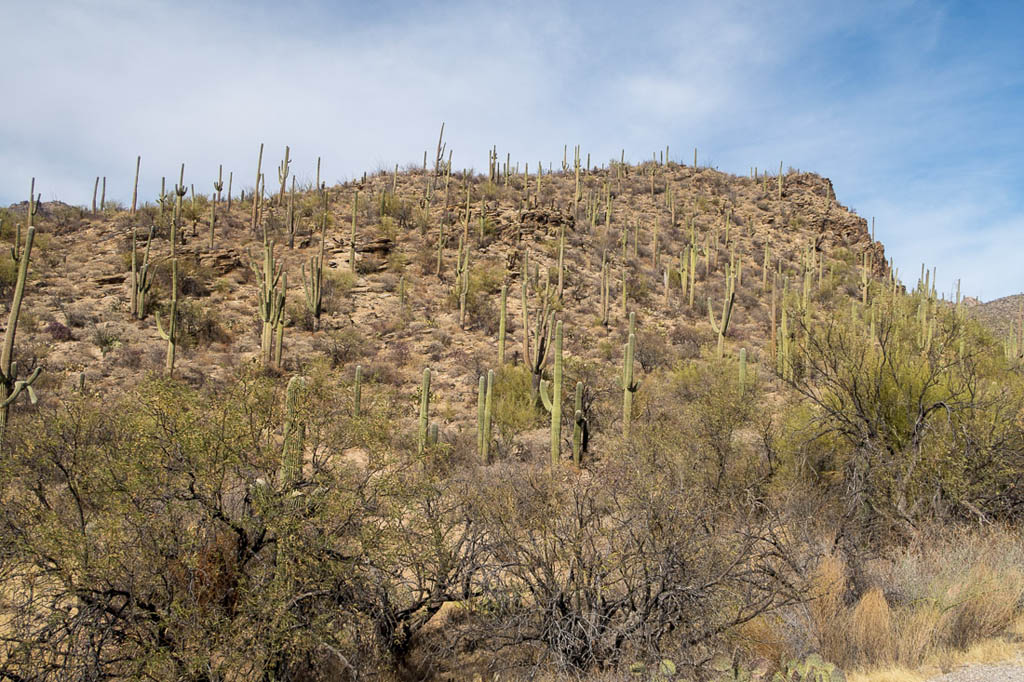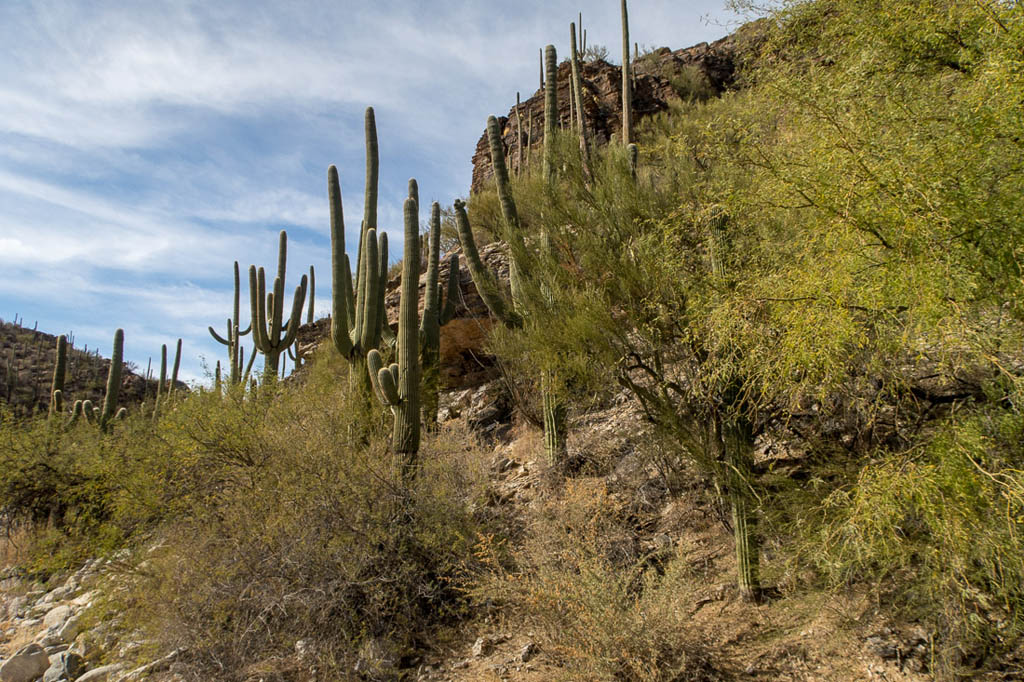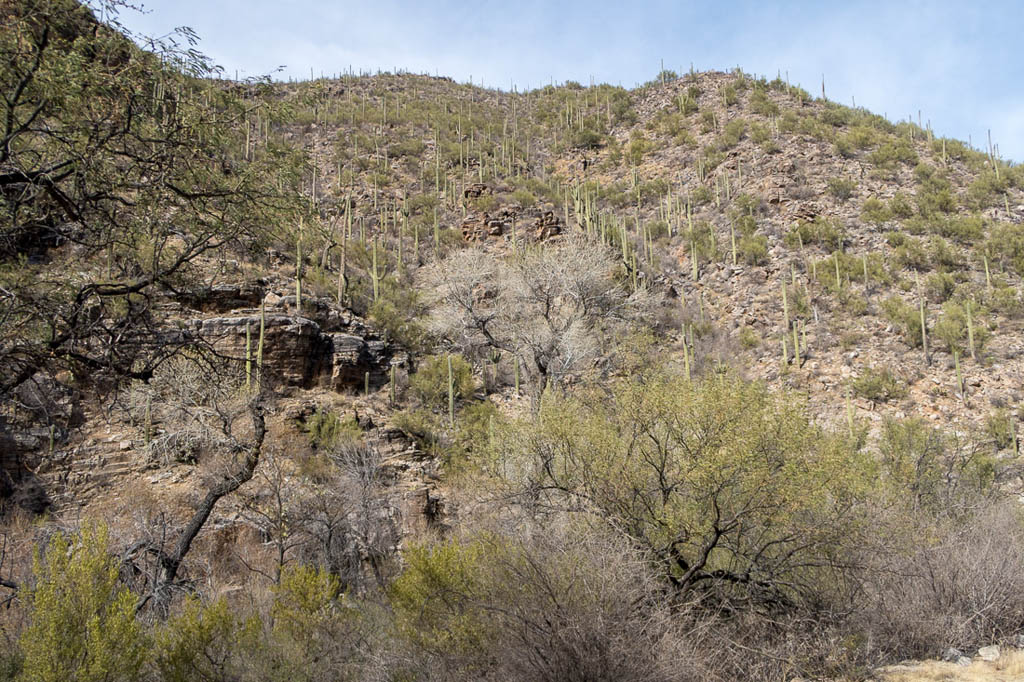 The tram driver narrated the route, pointing out various things, like how the riverbed was completely dry at this time of year. (The dry riverbed is pictured below:)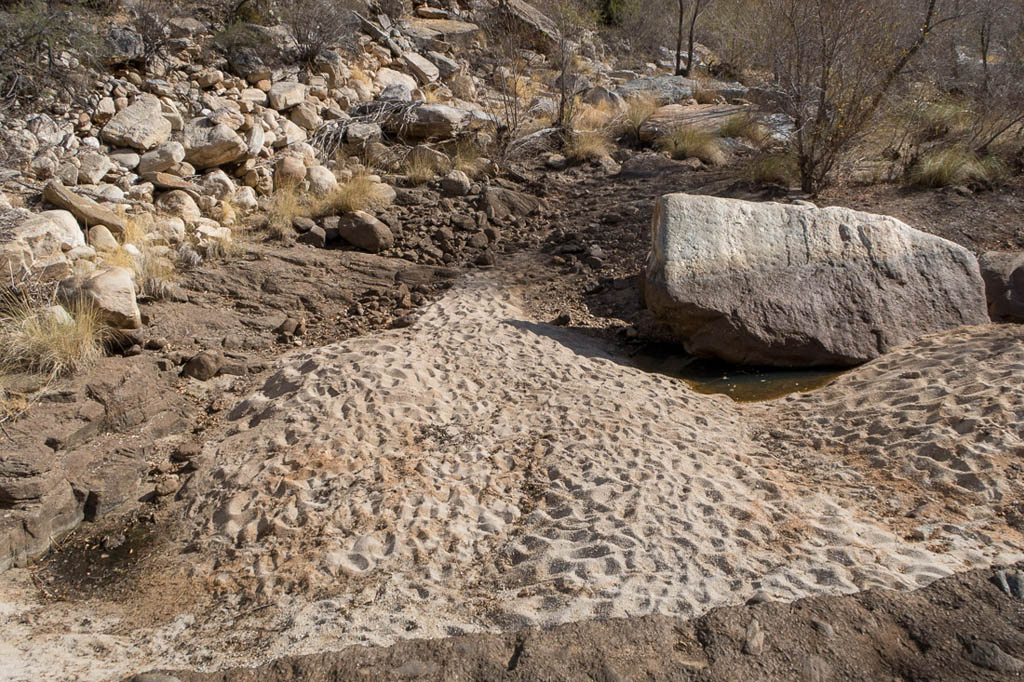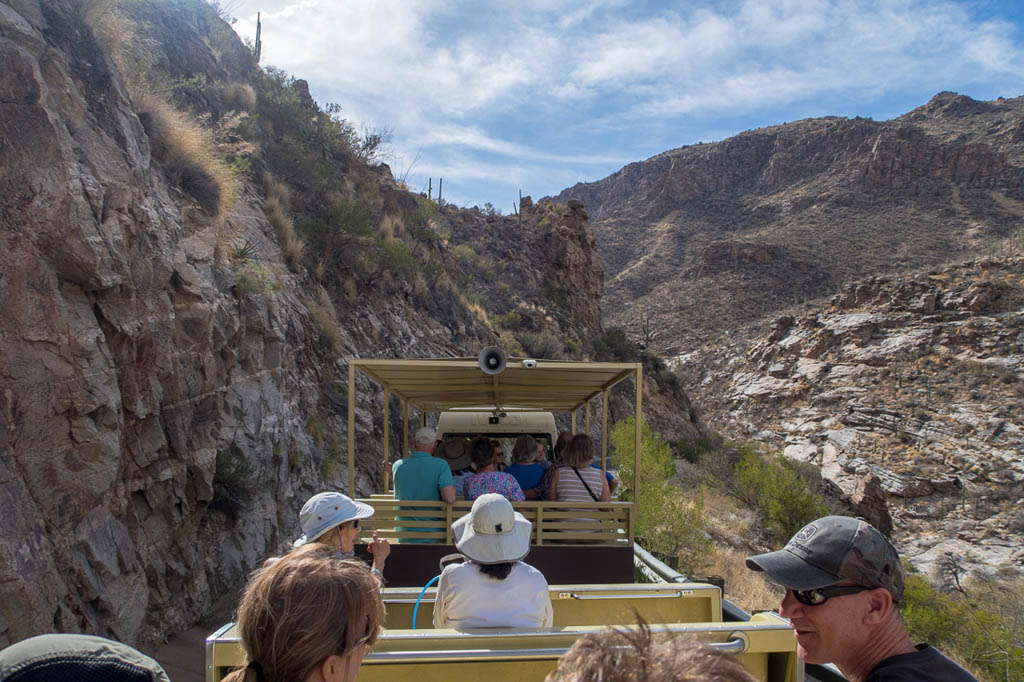 Even though it was February, it was pretty hot outside, and the tram provided a nice breeze as we rode along.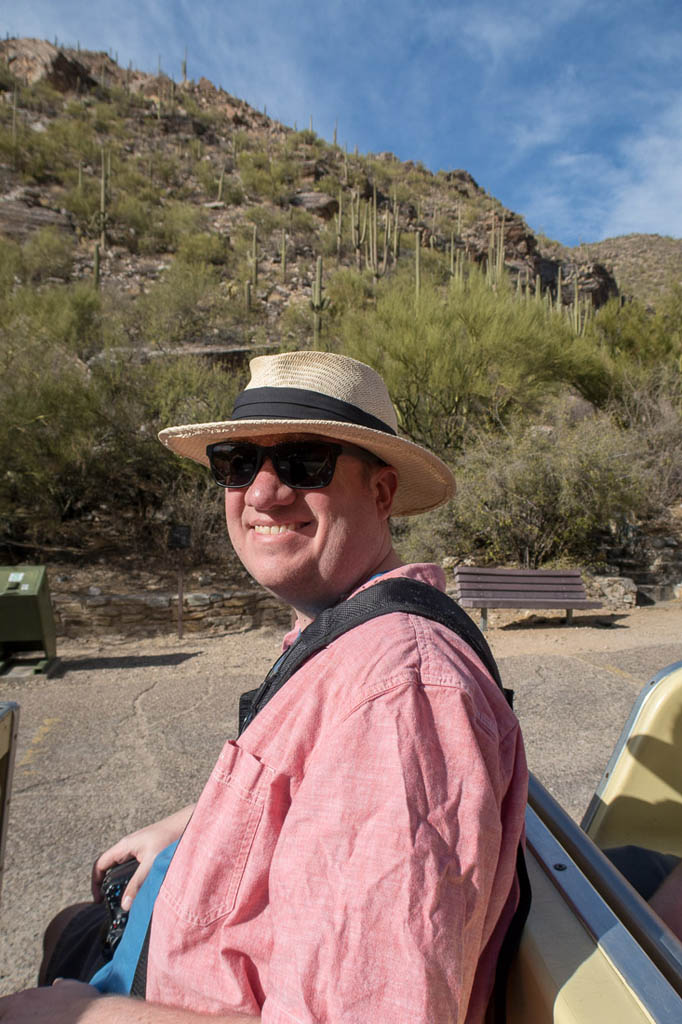 We also encountered some signs that made us chuckle, much like some of the signs we saw in Saguaro National Forest the previous day.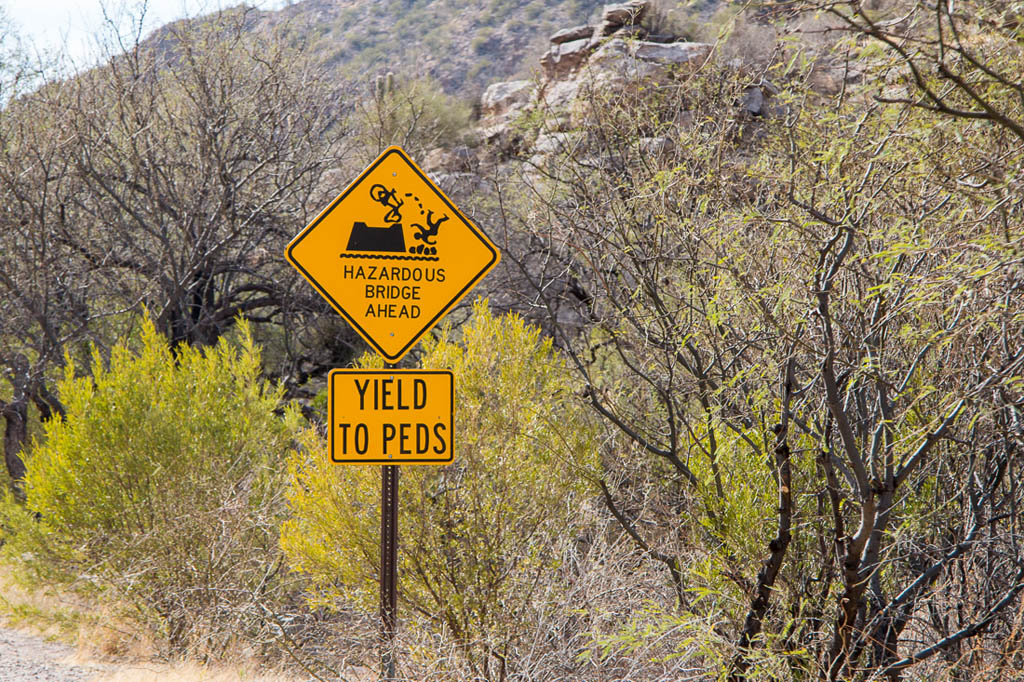 Other than that, we just sat back and enjoyed the tram ride.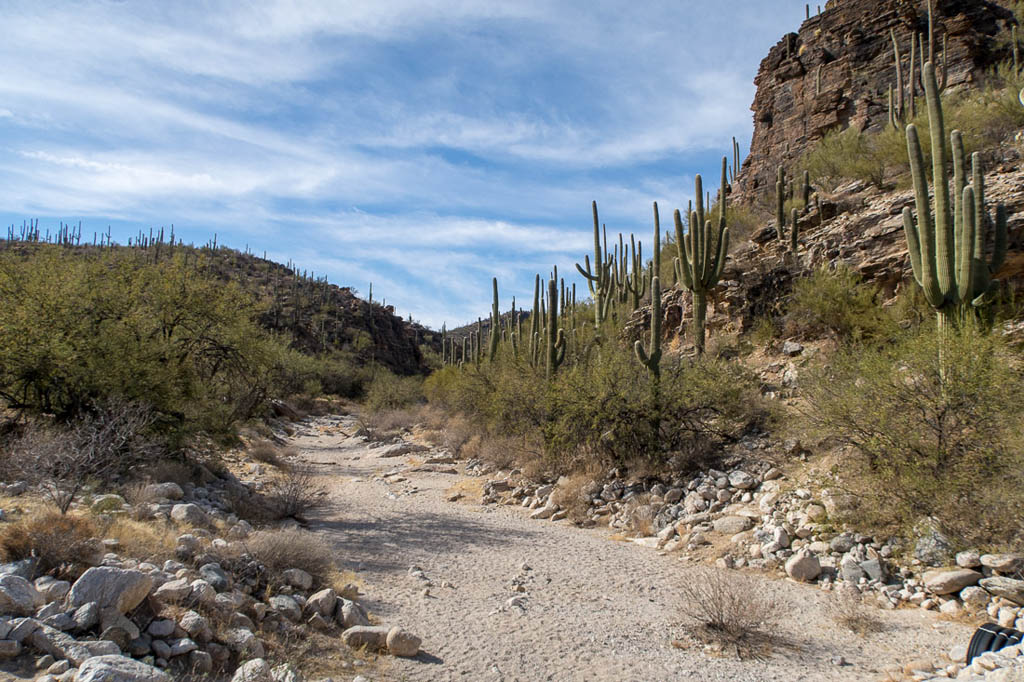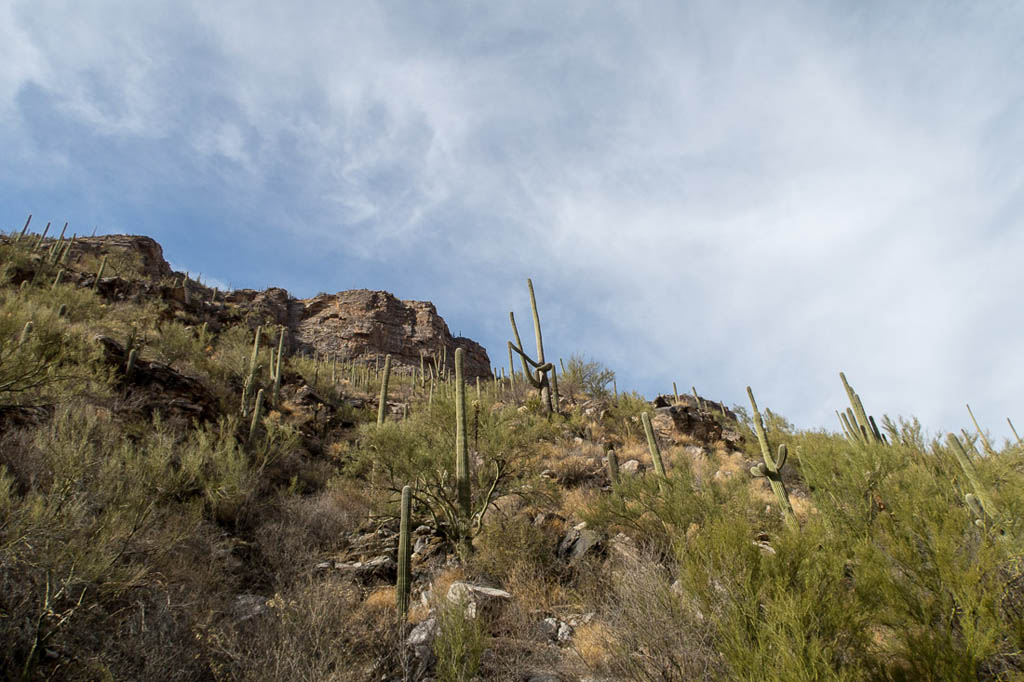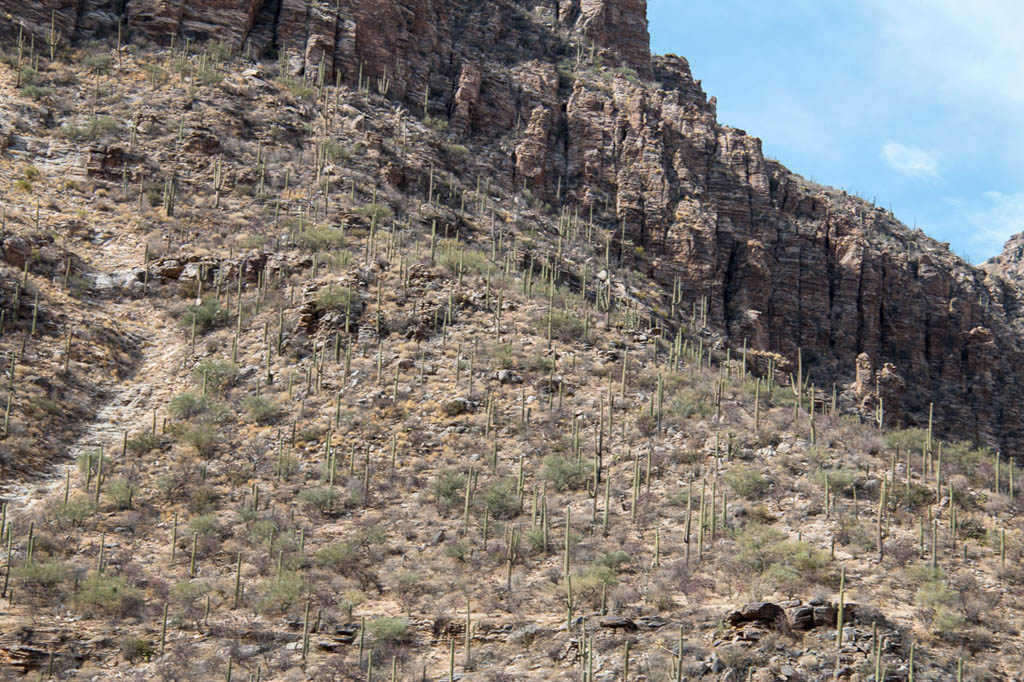 Nature Walk Trail at Sabino Canyon
After the tram dropped us off back at the Visitor's Center, we decided to do do a short walk (we can't even pretend to call it a hike!) along the "Nature Trail."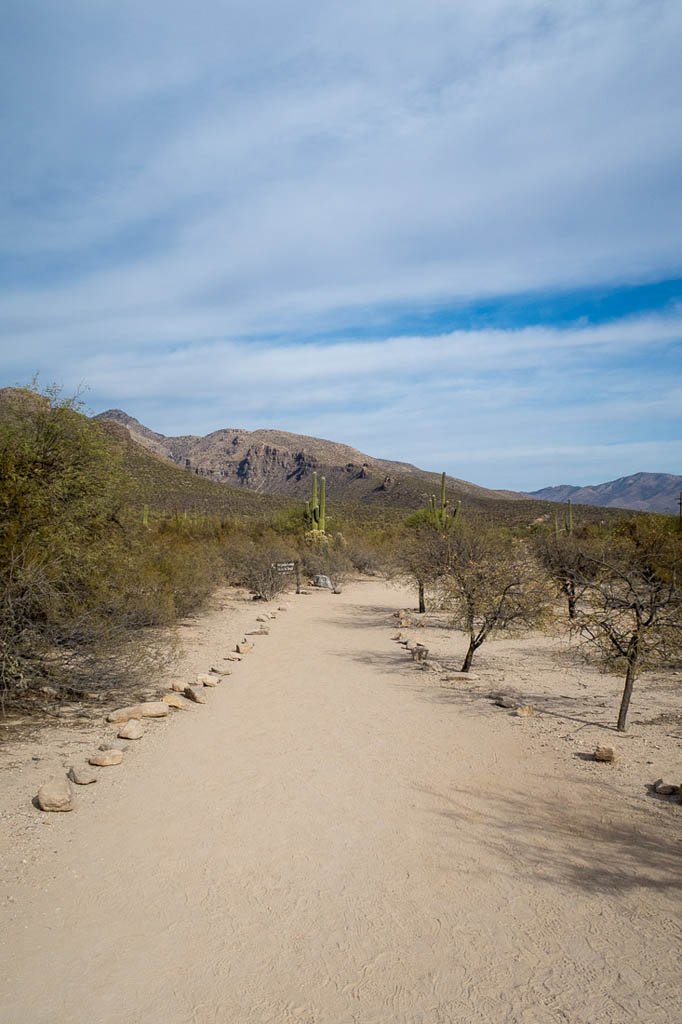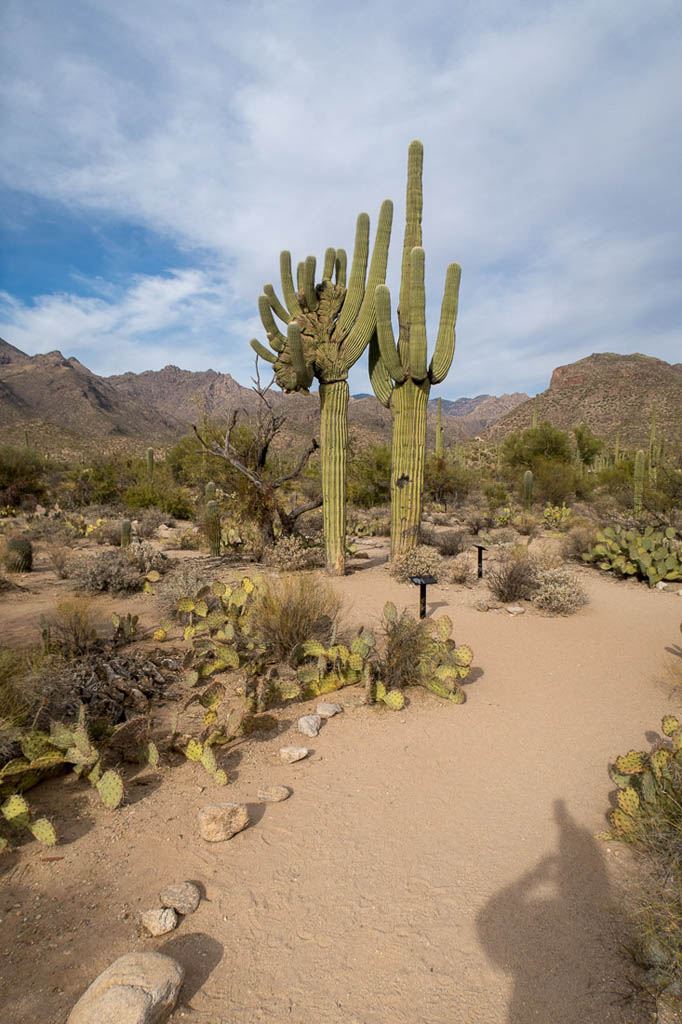 The Nature Trail allowed us to get very close up to the cacti and plants. The walk was incredibly level and even, perfect for clumsy people like me, or people that might have mobility or get easily exerted.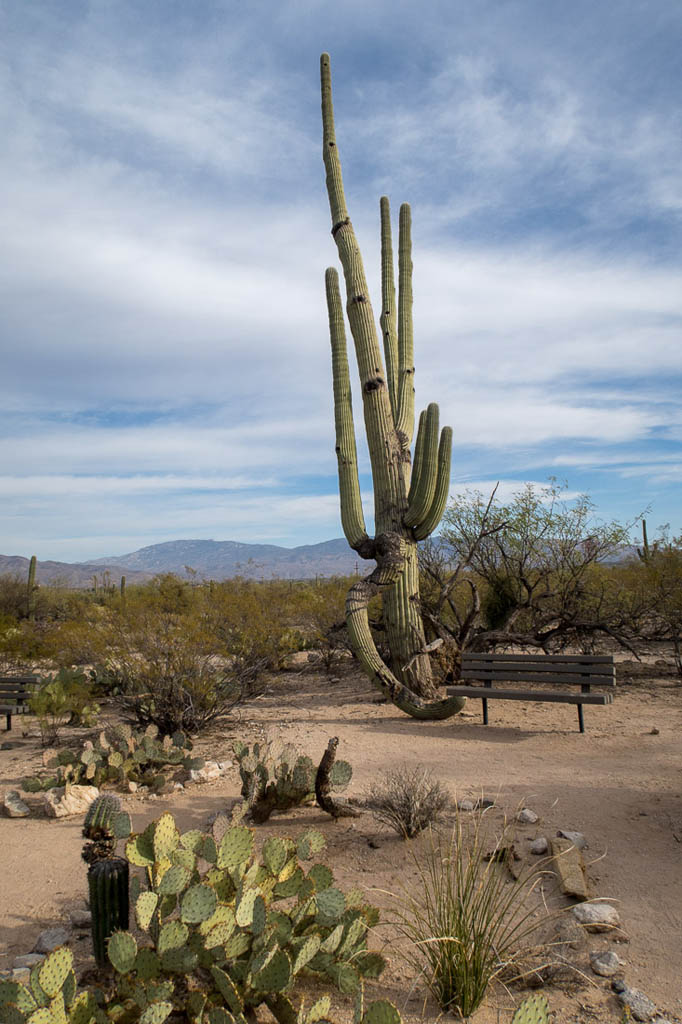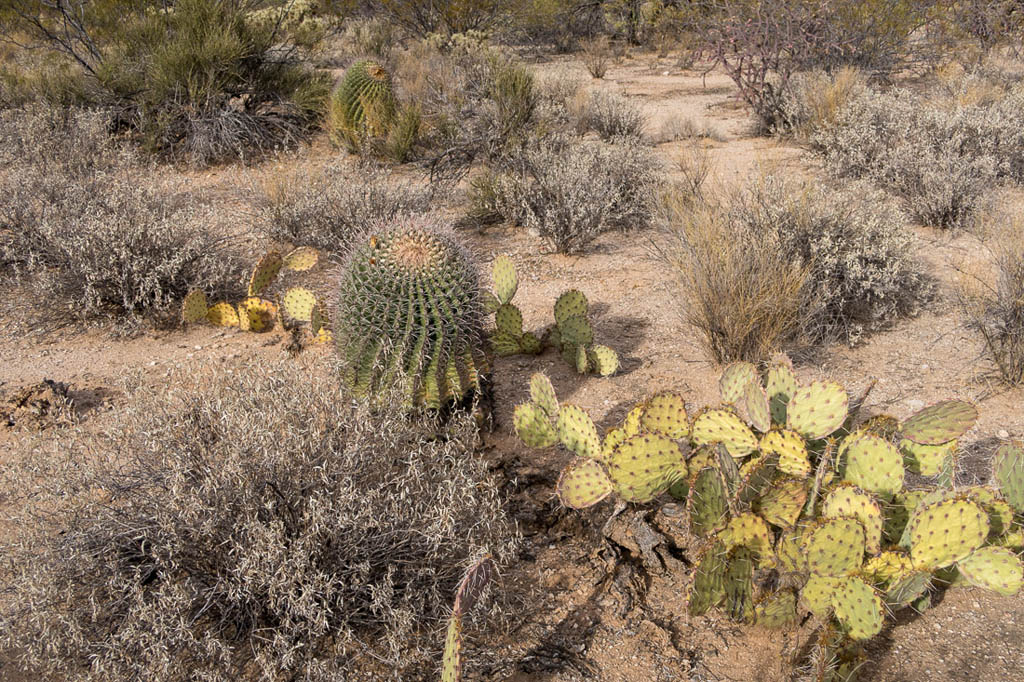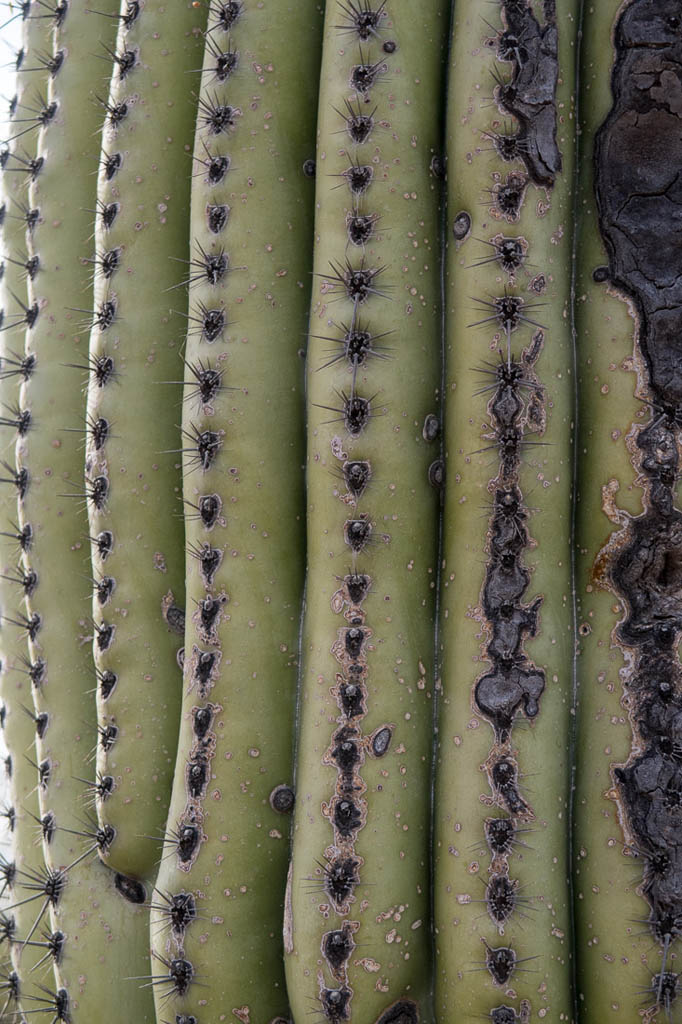 There were also placards in front of many of the plants, explaining what we were looking at.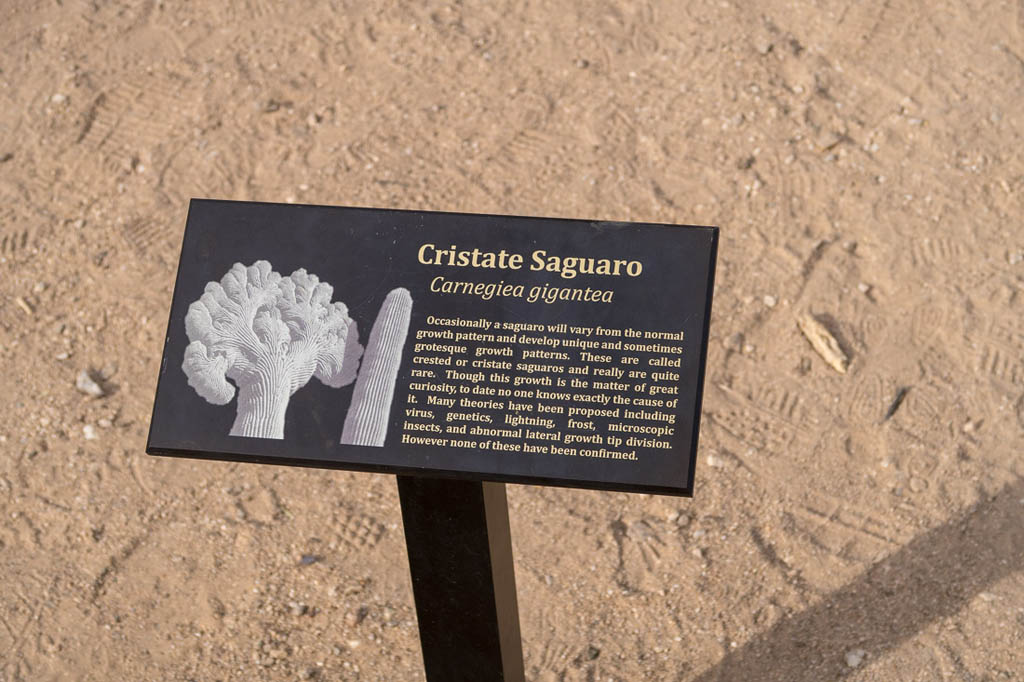 It was late evening as we were walking along the Nature Trail, and the lighting was just incredible. Gotta love that magic hour sunlight!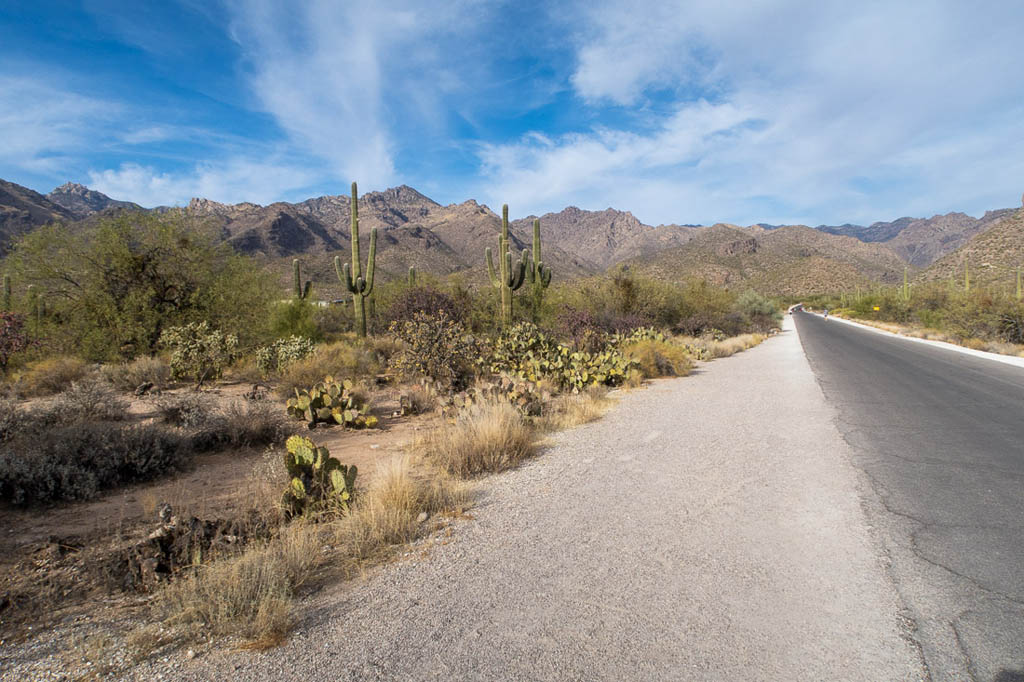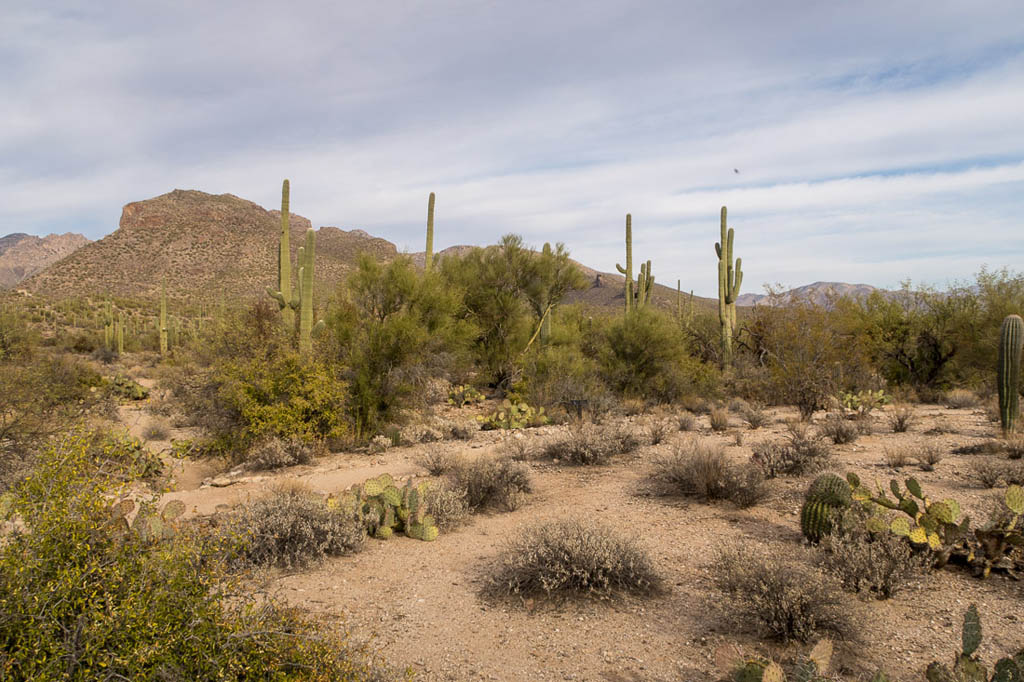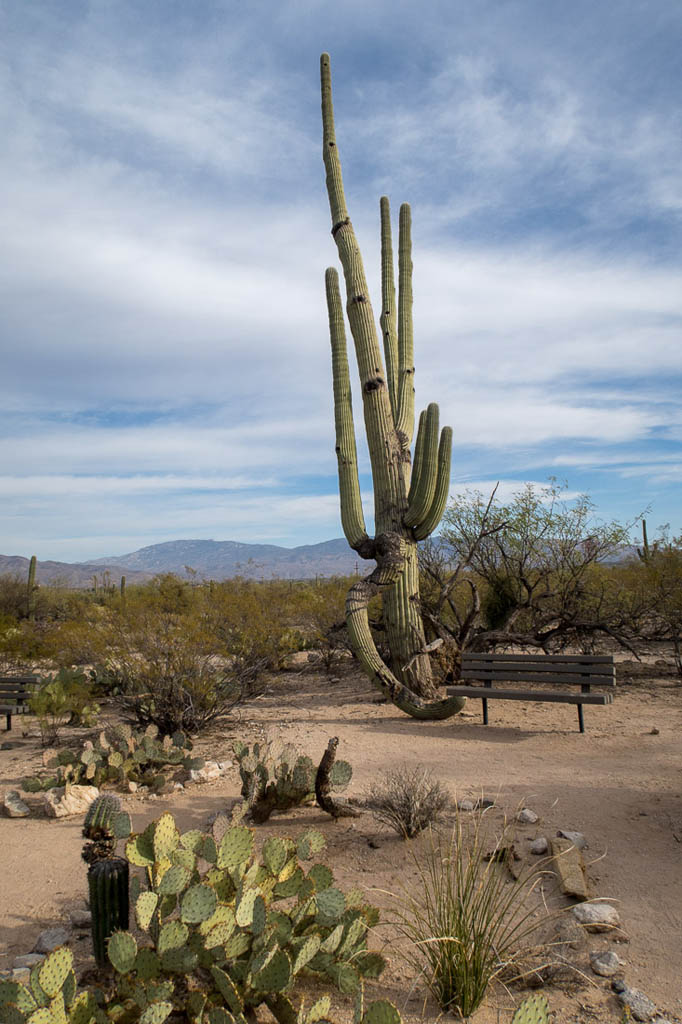 We walked back toward the Visitor's Center, looked around in there for a bit, and then decided to go back to the hotel to rest for a bit, and then get dinner.
Have you been to Sabino Canyon? Or perhaps hiked any of the trails there? What are your tips?