This post may contain affiliate links. Please see my advertiser disclosure for more details.
Gifford Pinchot State Park Camping Trip (Campground Review)
---
Back in October, Ken and I went on a camping trip. I had been wanting to do a lakefront camping trip, and this spot definitely delivered!
We camped at Gifford Pinchot State Park in Pennsylvania, just outside of Harrisburg, PA. It was about a 3 hour drive from the Washington, DC area.
In this post, I'll give a review of the campgrounds.
We booked site 116 in Loop A. We were able to make a site-specific reservation. Based on the campground map on Gifford Pinchot's website, it appeared that that site had about the biggest unobstructed view of the lake.
What do you think? Does this count enough as lakefront for you! It sure did for us!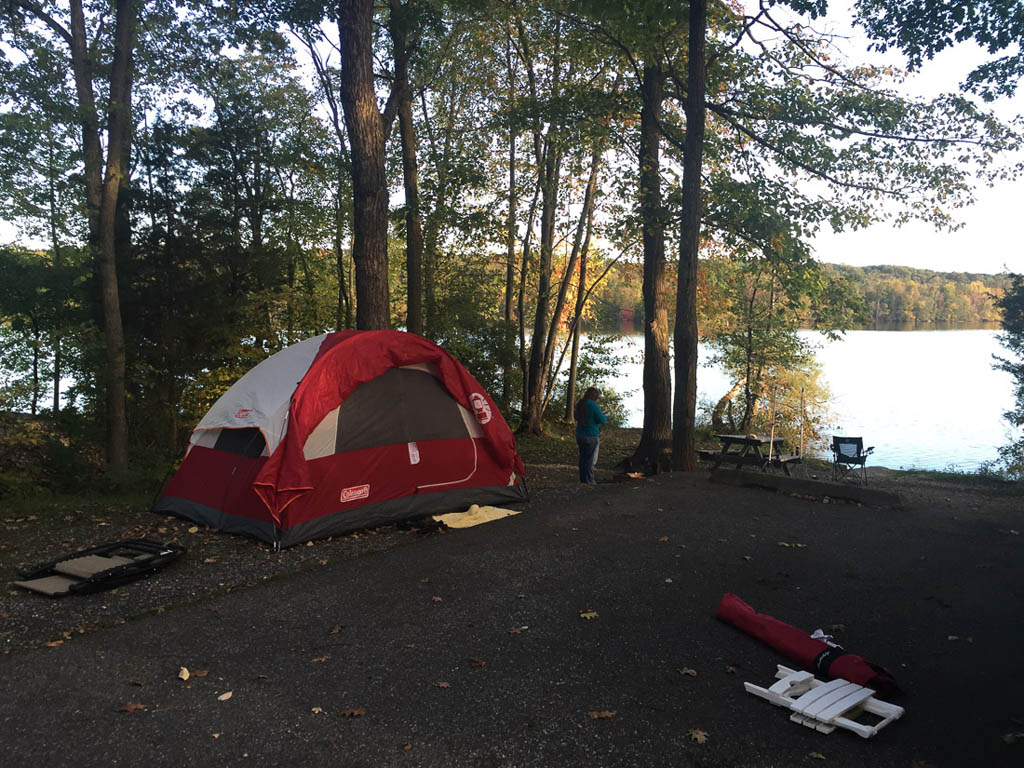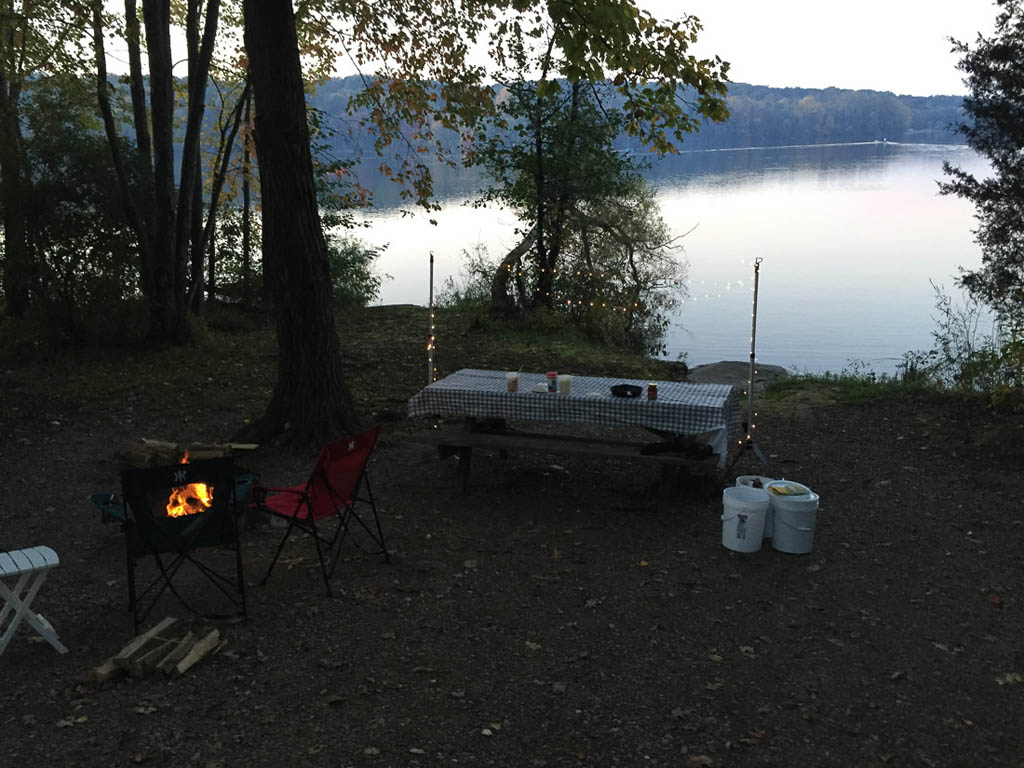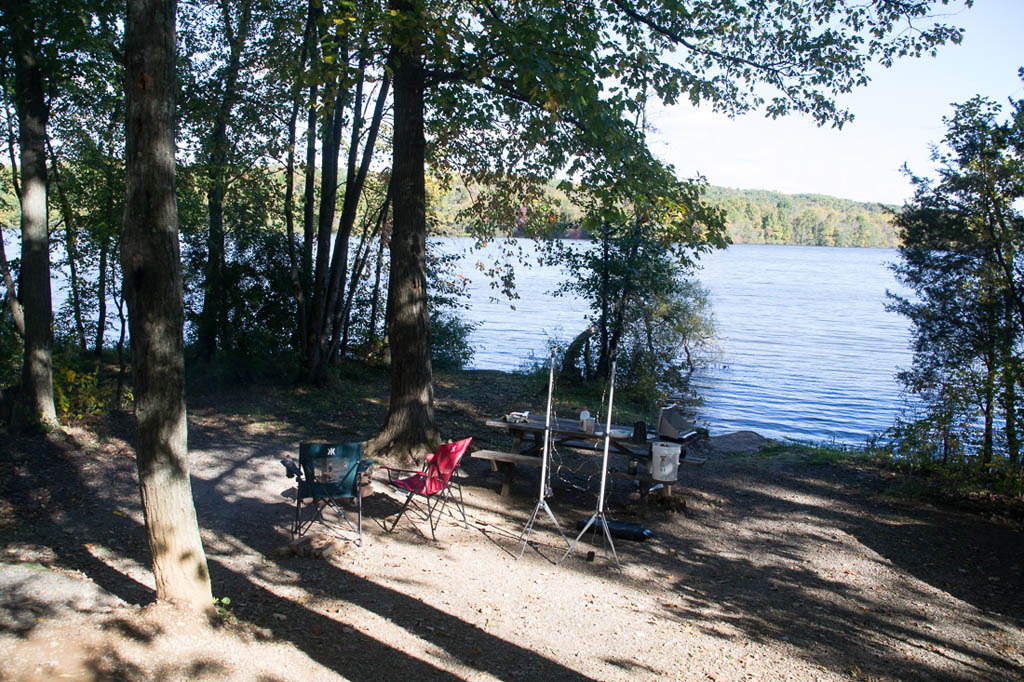 We arrived at night, so we couldn't get any photos of the site empty since it was so dark. We took a picture instead after we had packed up to leave!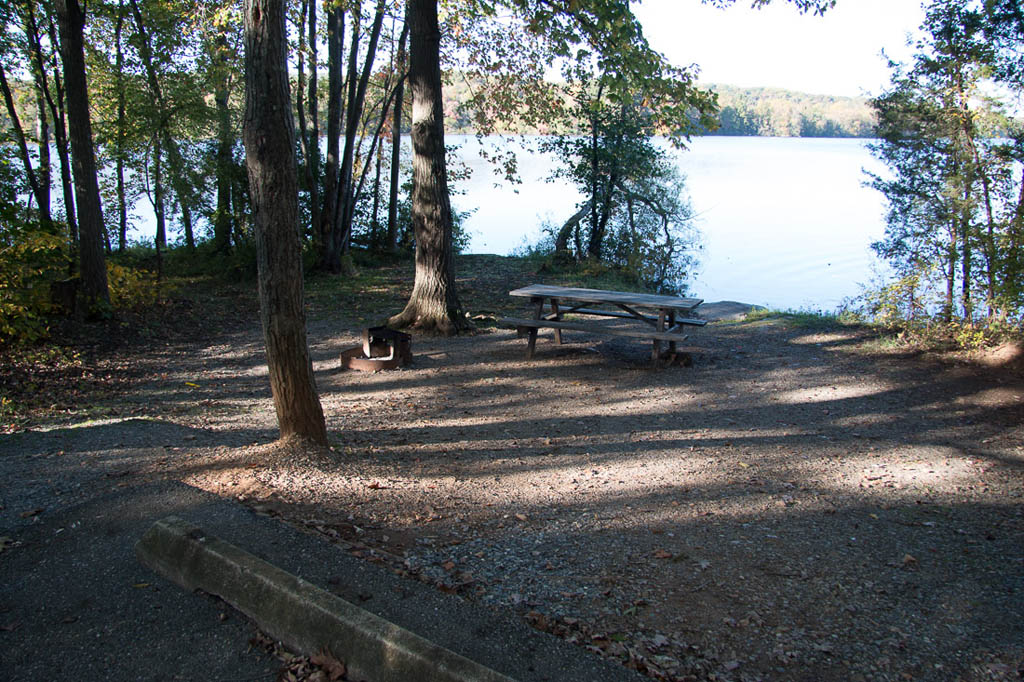 The tent sites themselves were relatively close together, although probably not quite as close as what they were at Westmoreland State Park.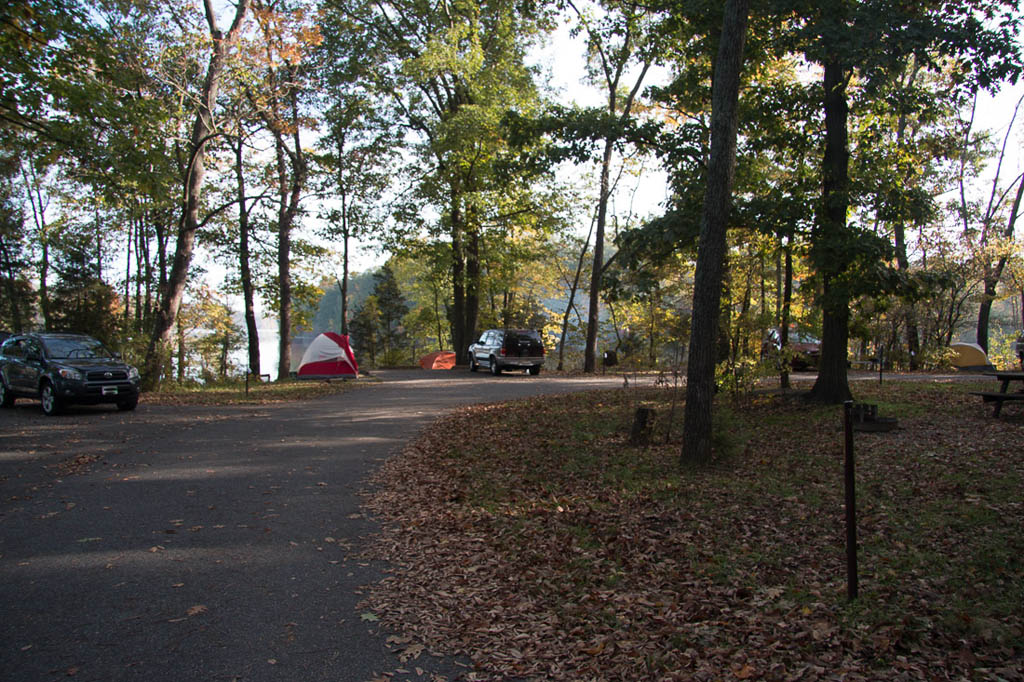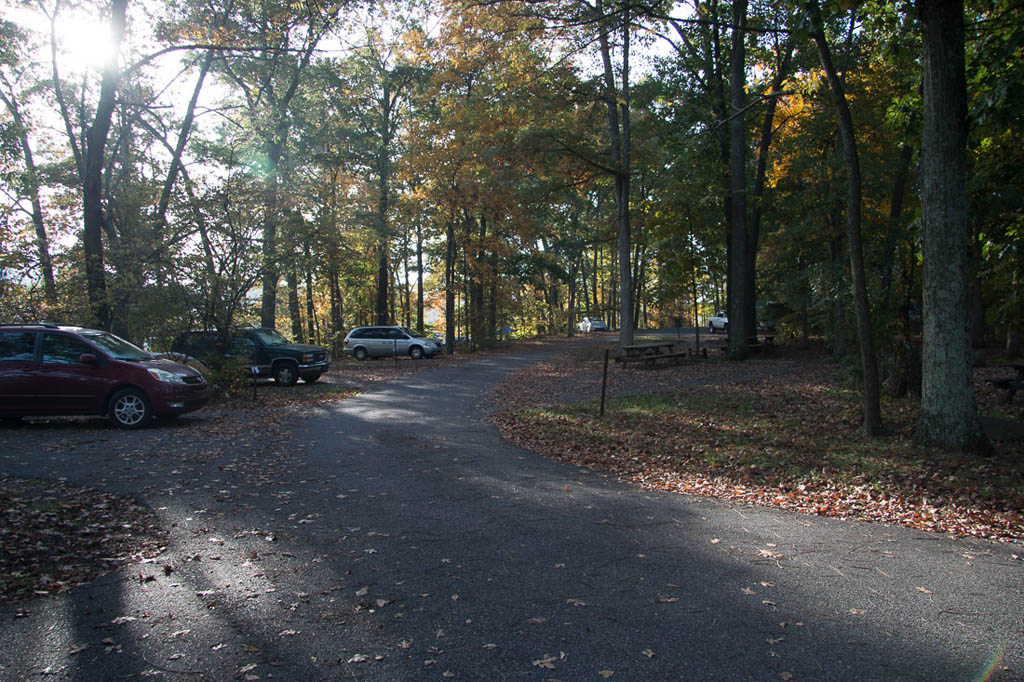 Site 116 was about a 90 second walk to the restrooms.
The site itself was a little odd. There was a big slope from the parking spot to the picnic table and fire ring. It wasn't a huge deal, but it did create some problems about where to set up the tent so that it wasn't too close to the fire ring (which was not moveable), and there were also many elevated tree roots in the "bottom" area, which would've made sleeping pretty uncomfortable if we had set up the tent on tree roots. We ended up setting up the tent right next to the car. We couldn't put up our rainfly because it was so close to the parking spot pavement. That wasn't a huge deal, but just something to consider.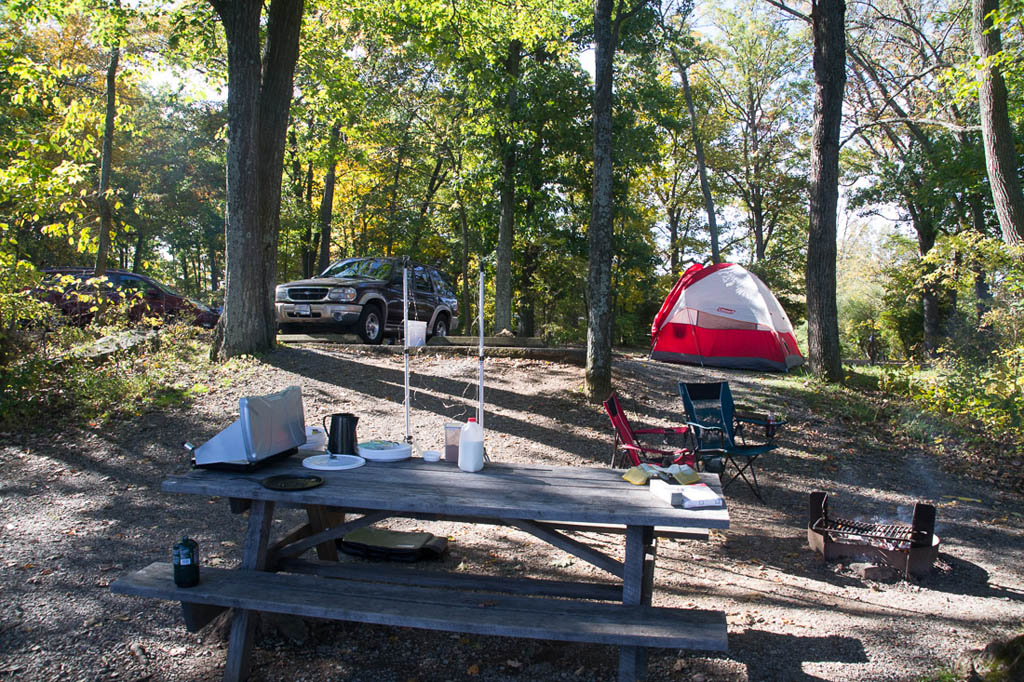 If we went camping here again, I think I'd pick site 115 instead.
The restrooms and showers were a little rundown, but they were clean for the most part.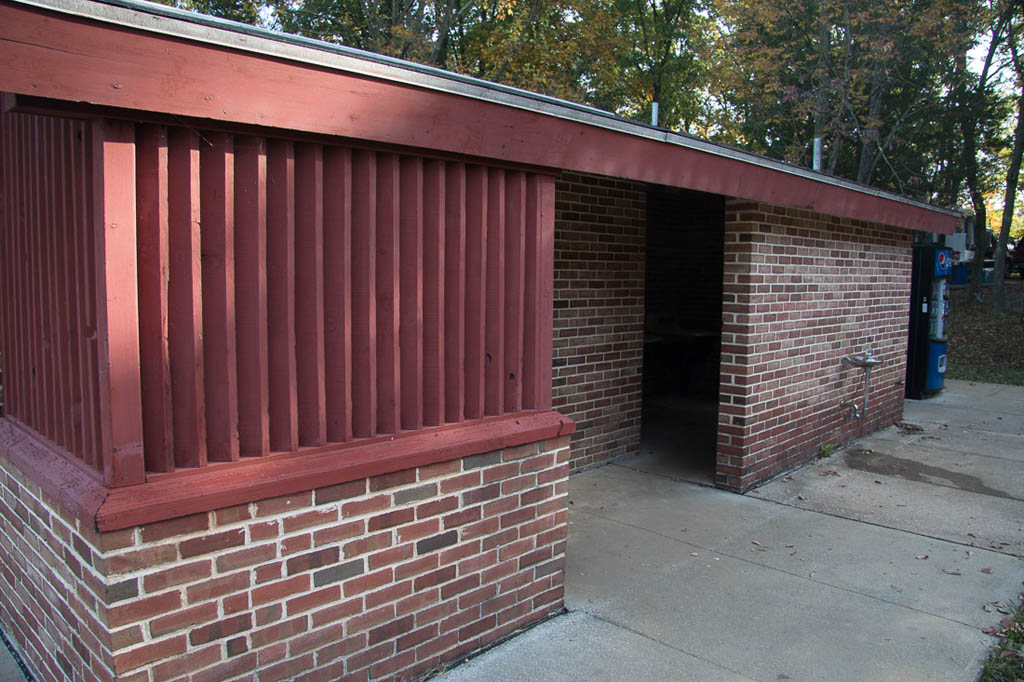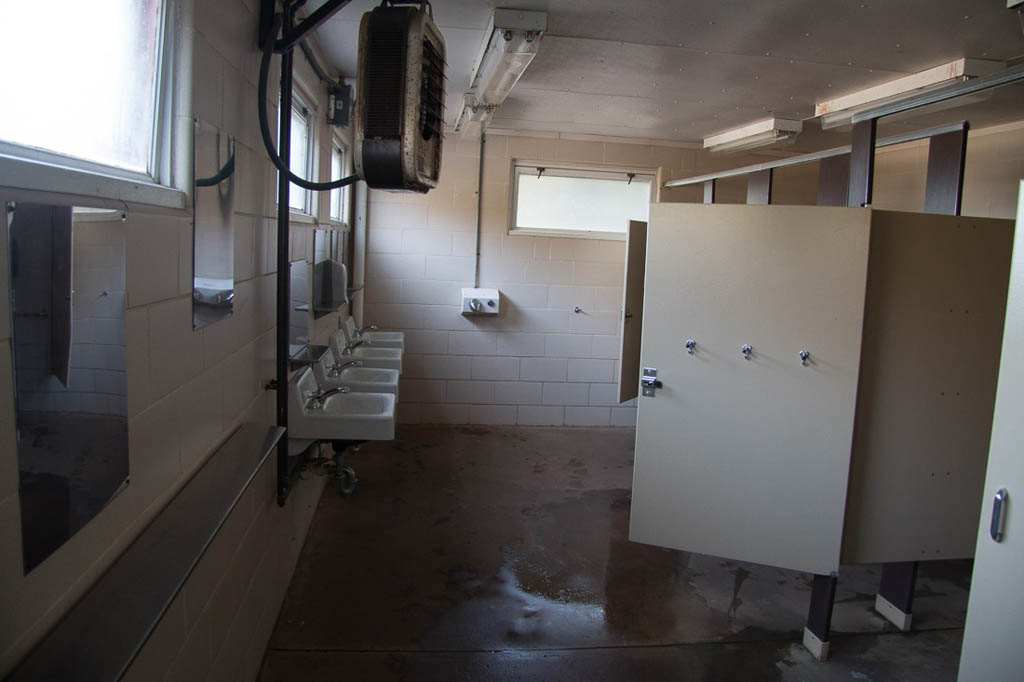 The showers had a separate changing stall which was nice. Ken said the men's room had the same thing. Water pressure and hot water were both great.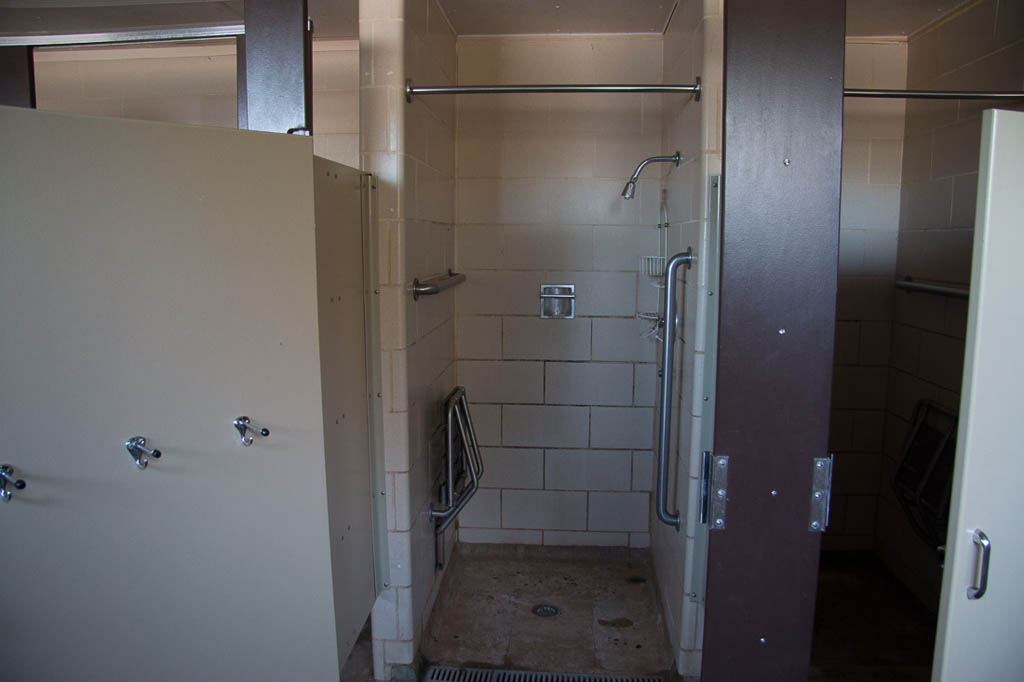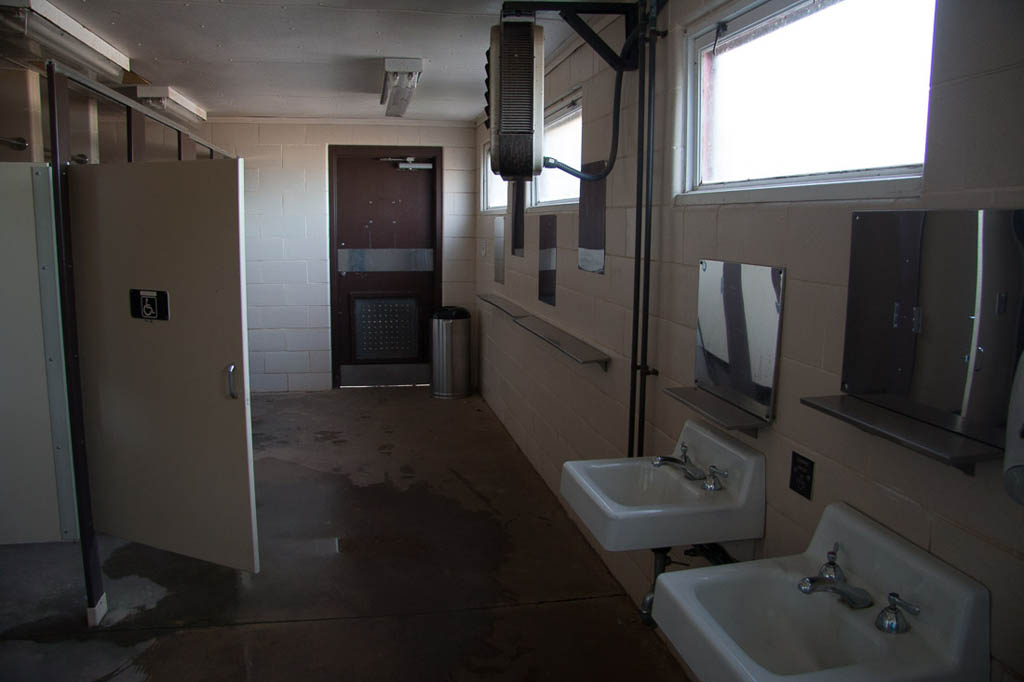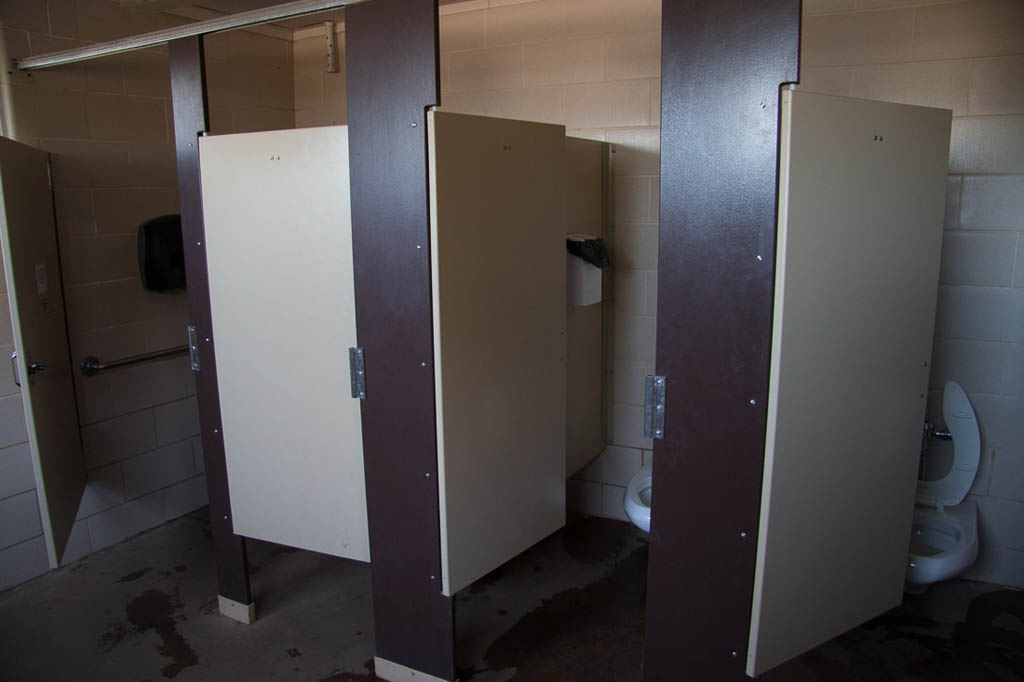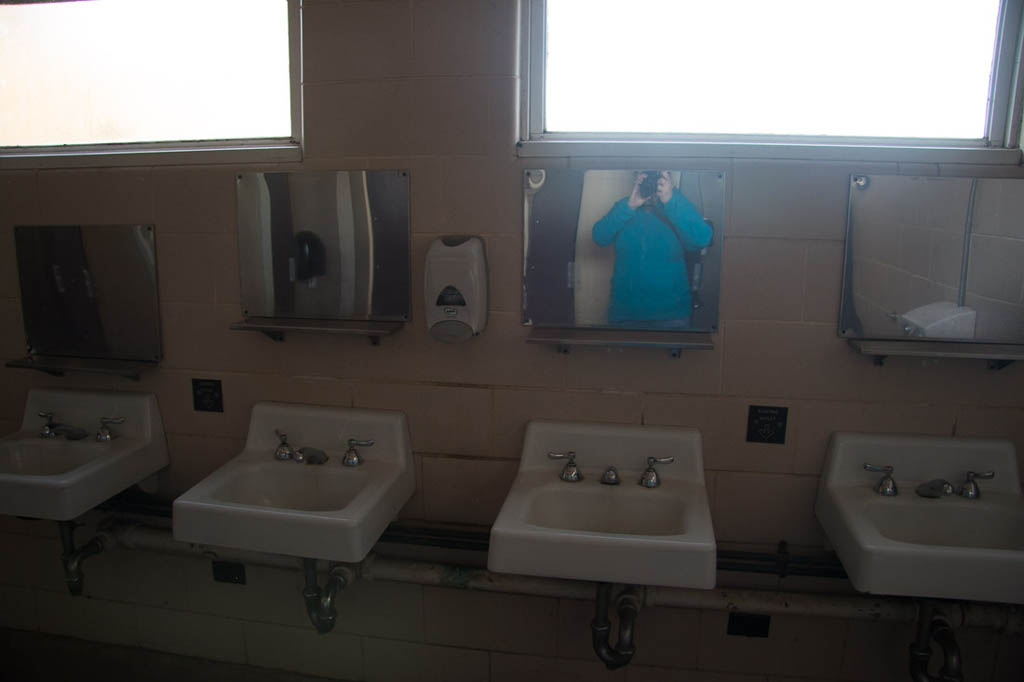 There were two utility sinks outside the restroom building, which were great for washing dishes.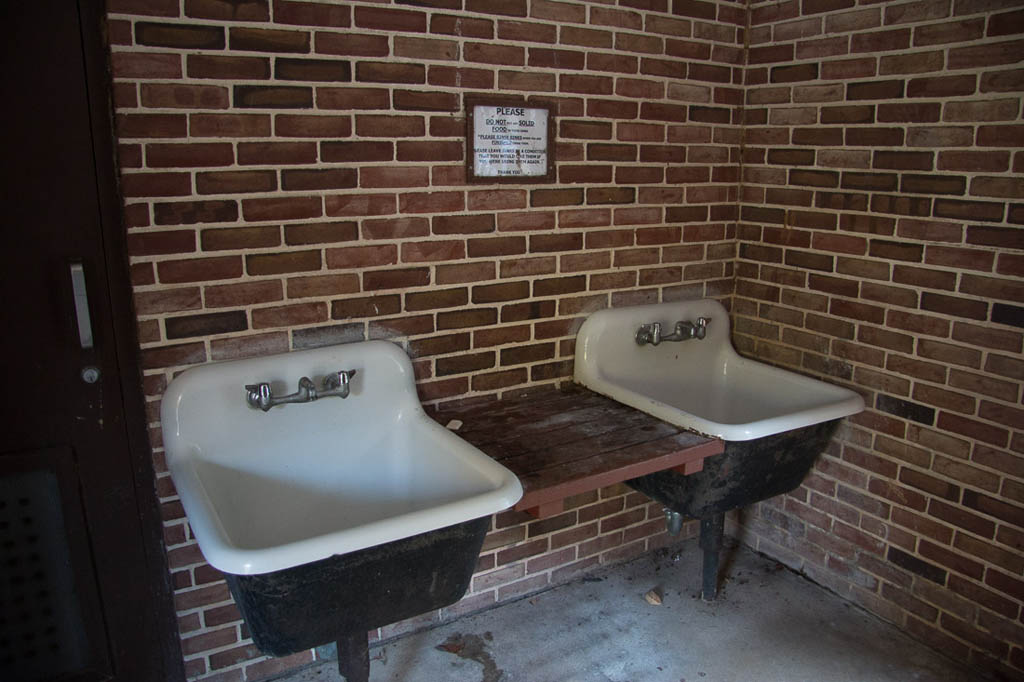 One thing that was kinda weird was that there's no option to turn on the lights in the restroom after 10AM. Even though it is daylight outside, the restroom building was still pretty dark inside.
The campground was also home to a lovely little beach area.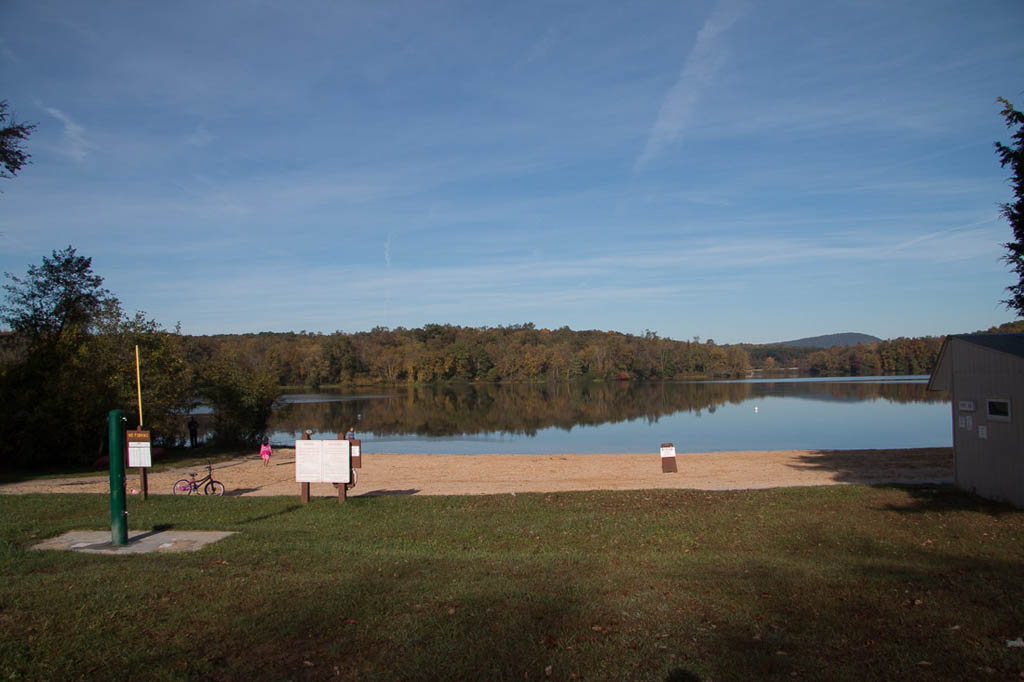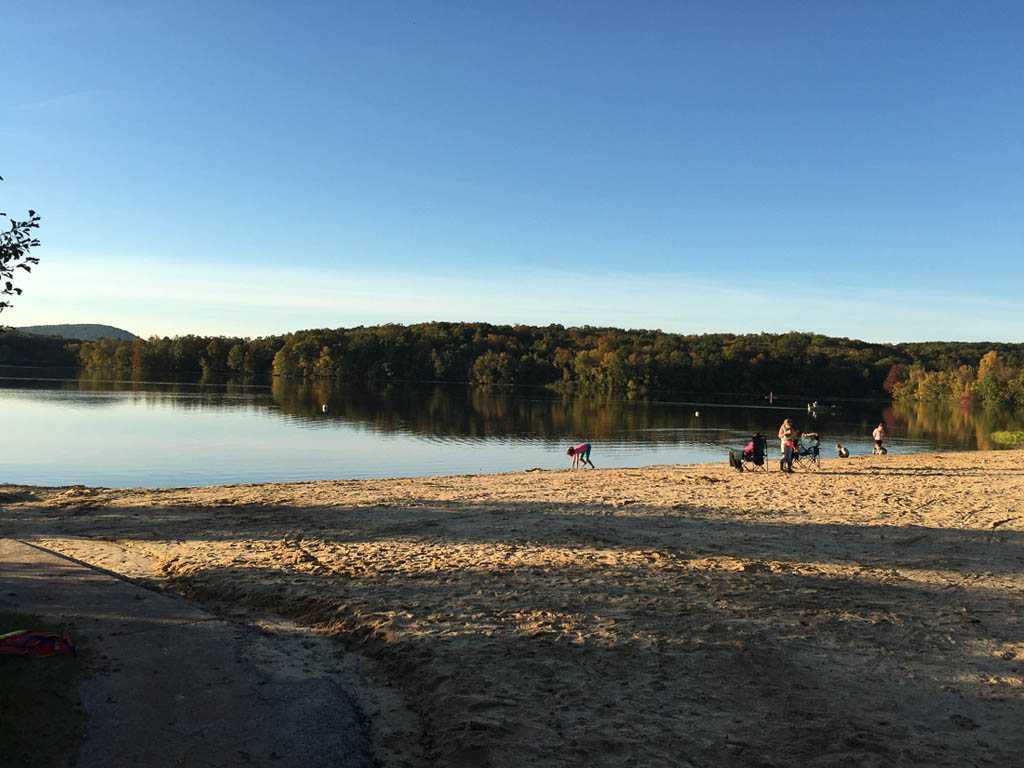 The beach was very close to our site. In fact, we'd pass it on our walk to the restrooms.
Overall, this was a great campsite.
I'll give an overview of what else we did during our camping weekend in the next few posts, but in the meantime, check out this foggy lake morning from our site!