This post may contain affiliate links. Please see my advertiser disclosure for more details.
---
This is a Blast from the Past post. These posts chronicle our travels and other life events before we started blogging!  These posts are usually heavy on the photos, but lighter on the narrative text.  
In October 2012, Ken and I took a two week road trip around the Southwestern United States.  We flew to Albuquerque, NM and then drove from Albuquerque, New Mexico >Canyon de Chelly, Arizona > Moab, Utah > Monument Valley, Utah > Lake Powell, Arizona > Grand Canyon (South Rim) > Las Vegas
We ended our Southwest USA Road Trip in Las Vegas, NV. It was pretty crazy. Since leaving Albuquerque about 10 days earlier, we constantly felt like we were in "the middle of nowhere." Alien landscapes of the Southwestern USA, two lane roads, and charming small towns. And then BOOM. Civilization. Vegas.
Las Vegas is literally one of my favorite vacation destinations in the entire world. This was Ken and I's third visit to Vegas in recent years. Once in 2008 (Ken's first trip ever to Vegas!) and once in 2011 for our minimoon. Since we'd only be in Vegas for one night, and since we had just been there less than a year earlier, we weren't planning on doing much, and that's how it worked out.
We stayed at the Mirage, and after getting checked in, we went to the Lobby to see if there were any tickets to Cirque du Soleil's performance of "Love" (A Beatles music performance). Love's theater is at the Mirage, and since we were guests there, we got to bypass the LONG lines at the ticket office and got priority seating and a discount for a show that was starting in just a few hours. Score!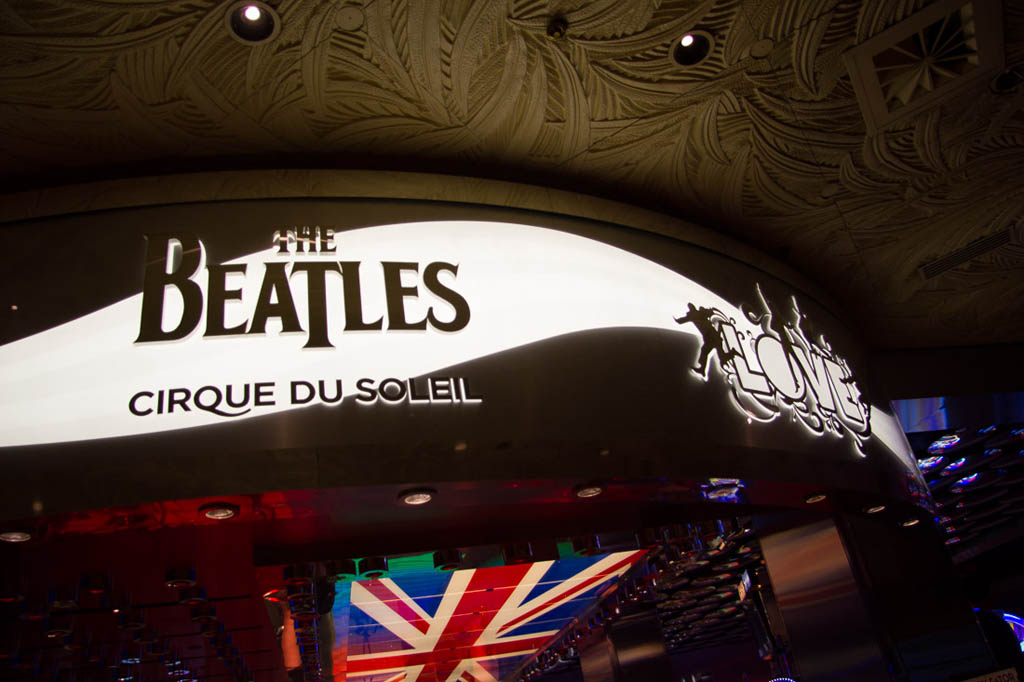 We've now seen three Cirque du Soleil show's in Vegas: Ka, O, and Love. And I really think that Love had been my favorite!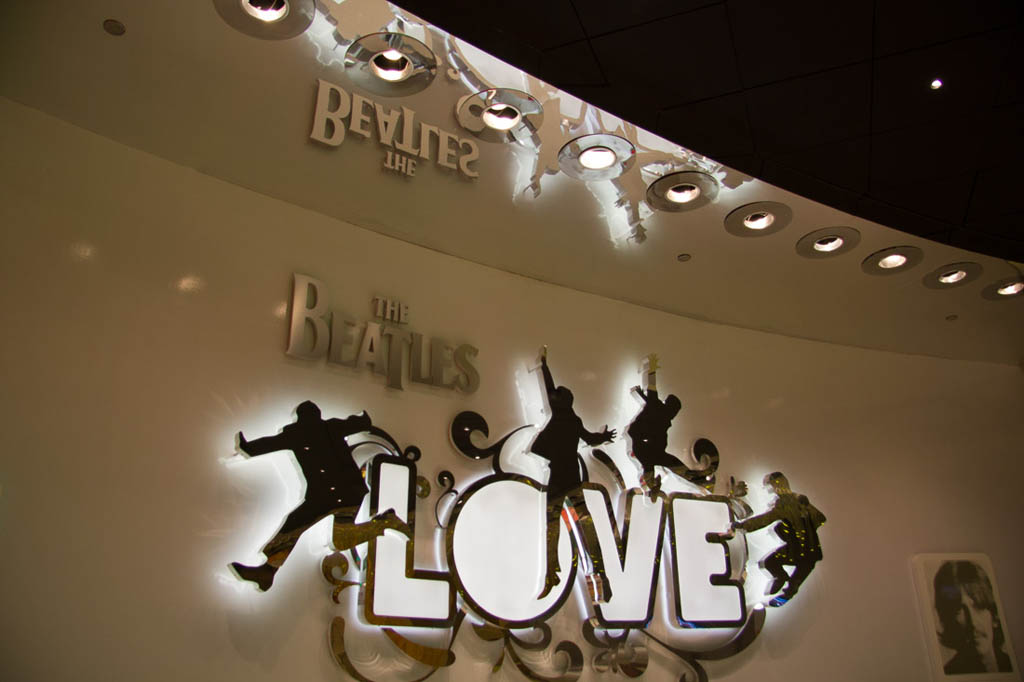 The next day, we just walked up and down the Strip a bit, and stopped by the Bellagio. I love visiting the Conservatory at the Bellagio. They change it nearly every month! It was decked out in autumn scenes.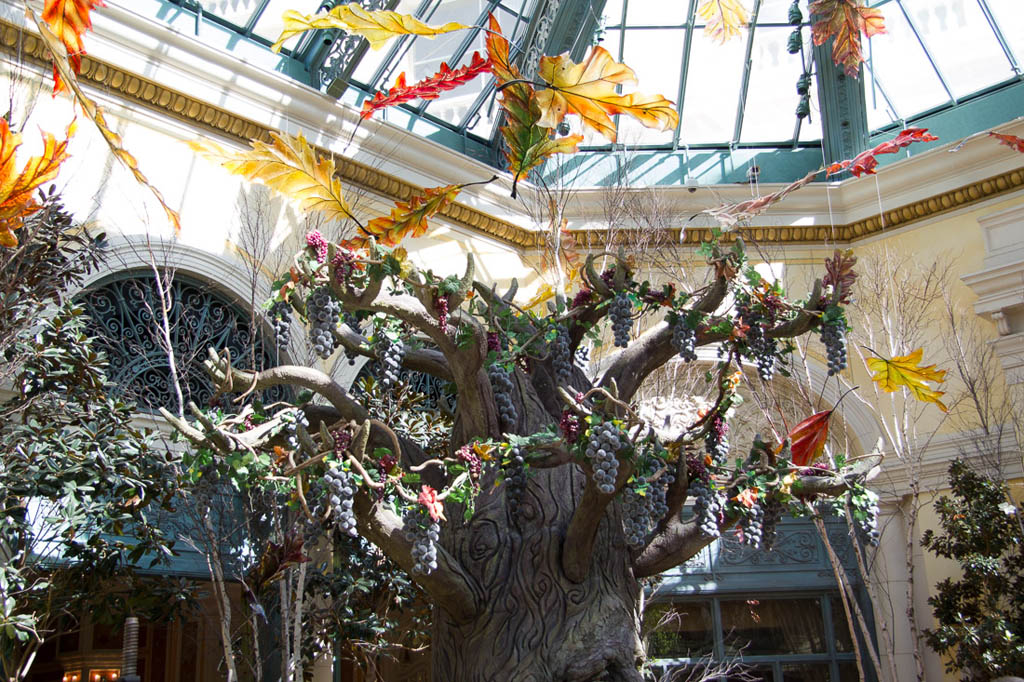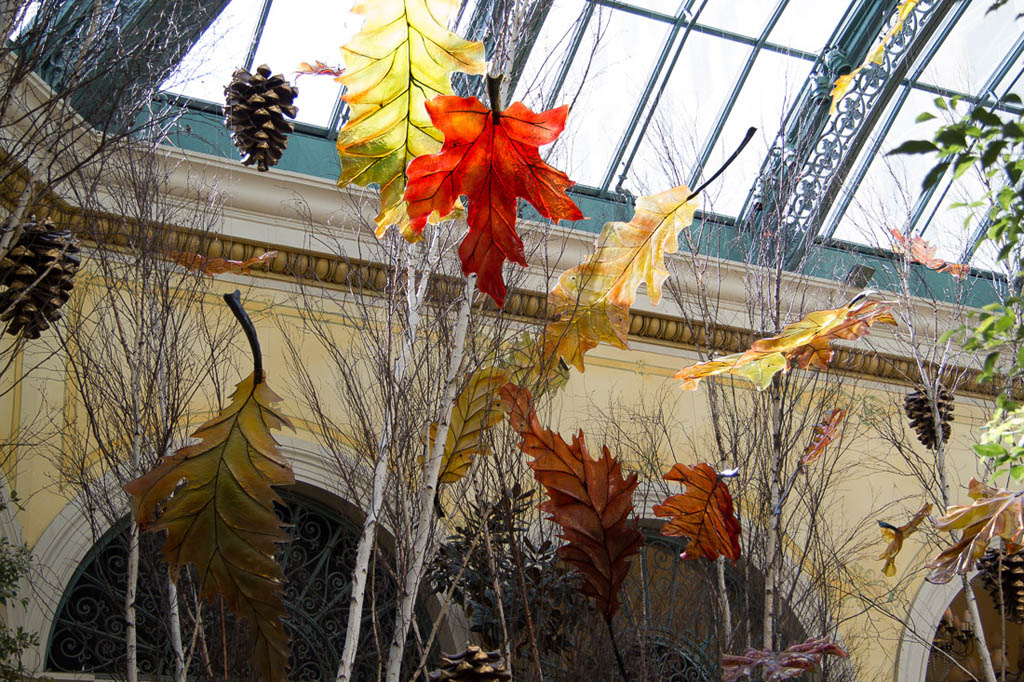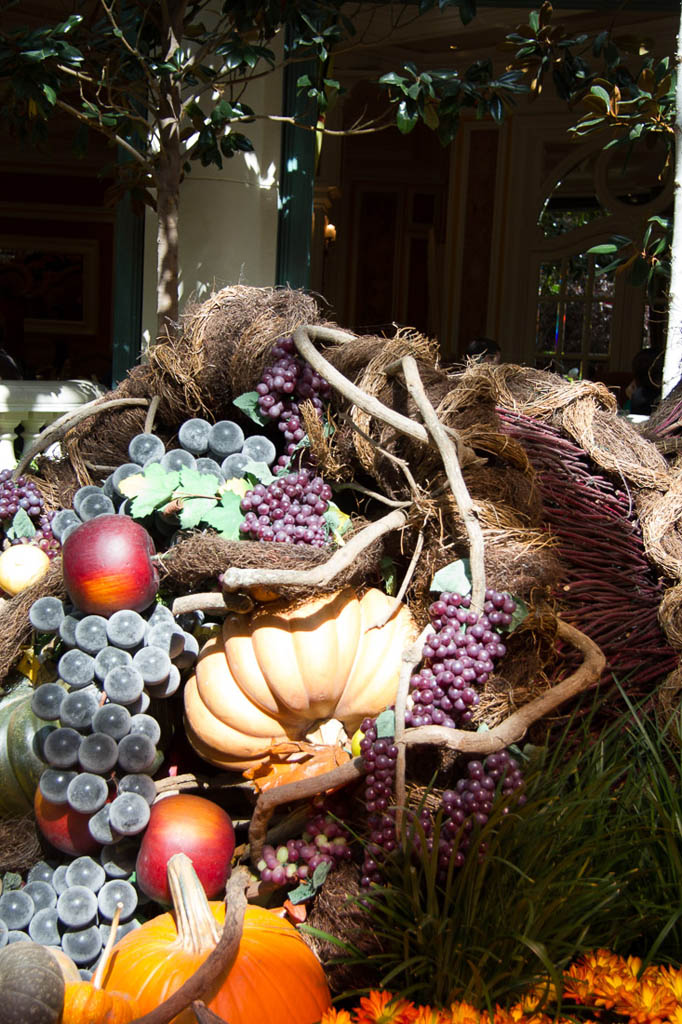 And that was pretty much it! Our flight was leaving in the afternoon, so we walked back to the Mirage, organized all our belongings from our two week road trip, and headed to the airport.
When we returned the rental car, I snapped a photograph of our mileage. We drove 1656.1 miles in the past two weeks. Not too shabby!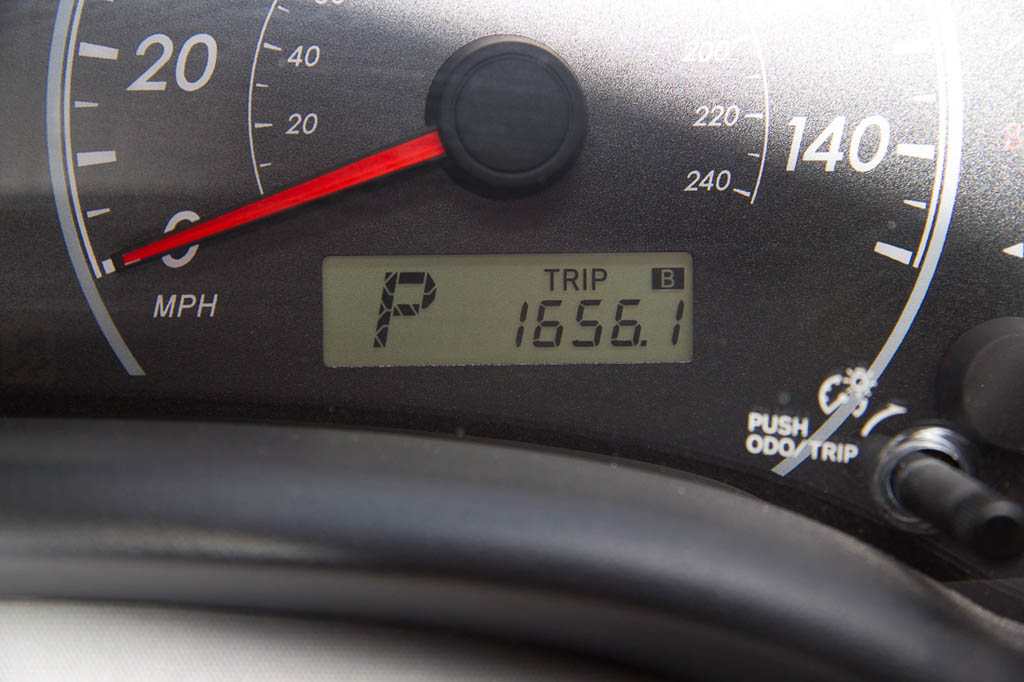 ---