This post may contain affiliate links. Please see my advertiser disclosure for more details.
---
In my previous post in this series, I reviewed our cabin, a mini suite, as well as my dad's accessible stateroom. This post will give an overview of the ship and ship's amenities!
Let's start with the outdoors!
Outdoor Activities and Pools
The rear of the ship (aft, yes, I know), was home to a small pool and some hot tubs: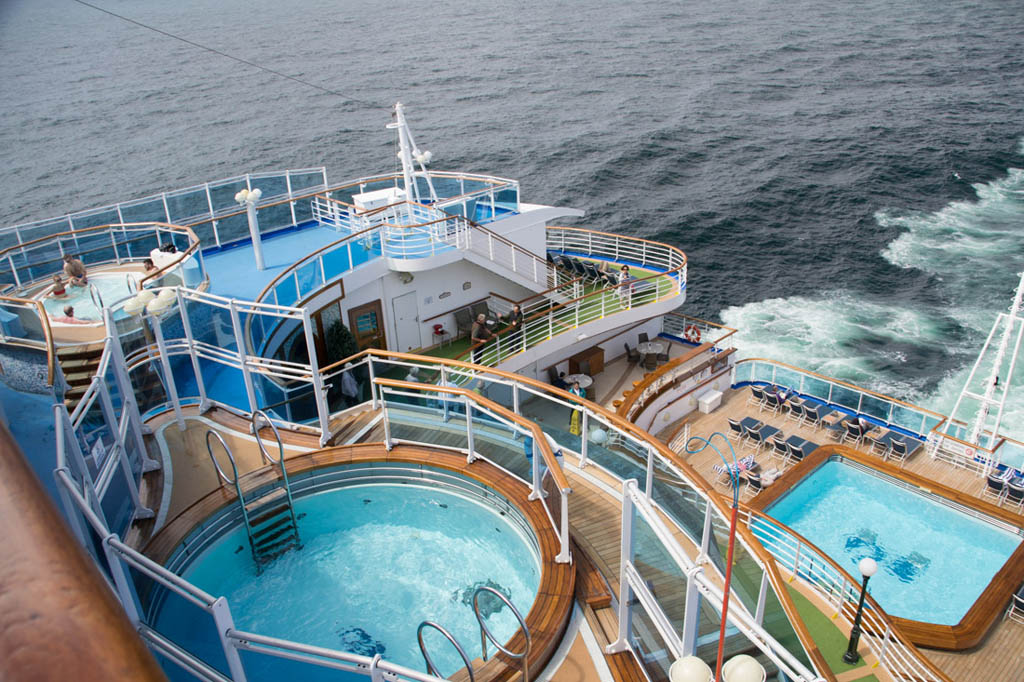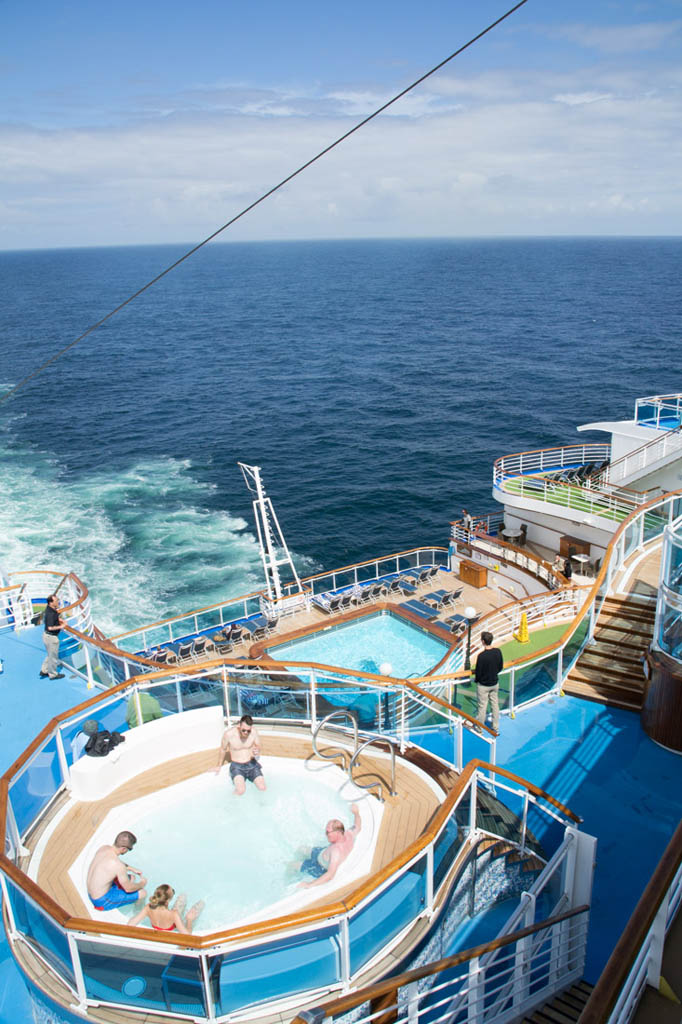 There were also two larger pools, as well as some hot tubs, in the middle of the ship.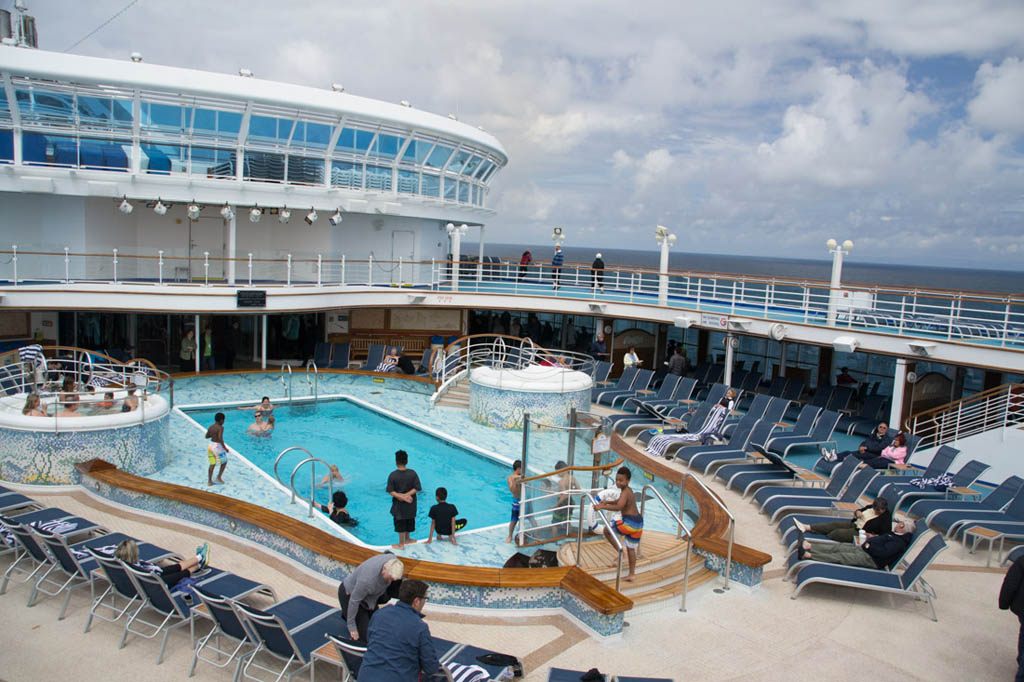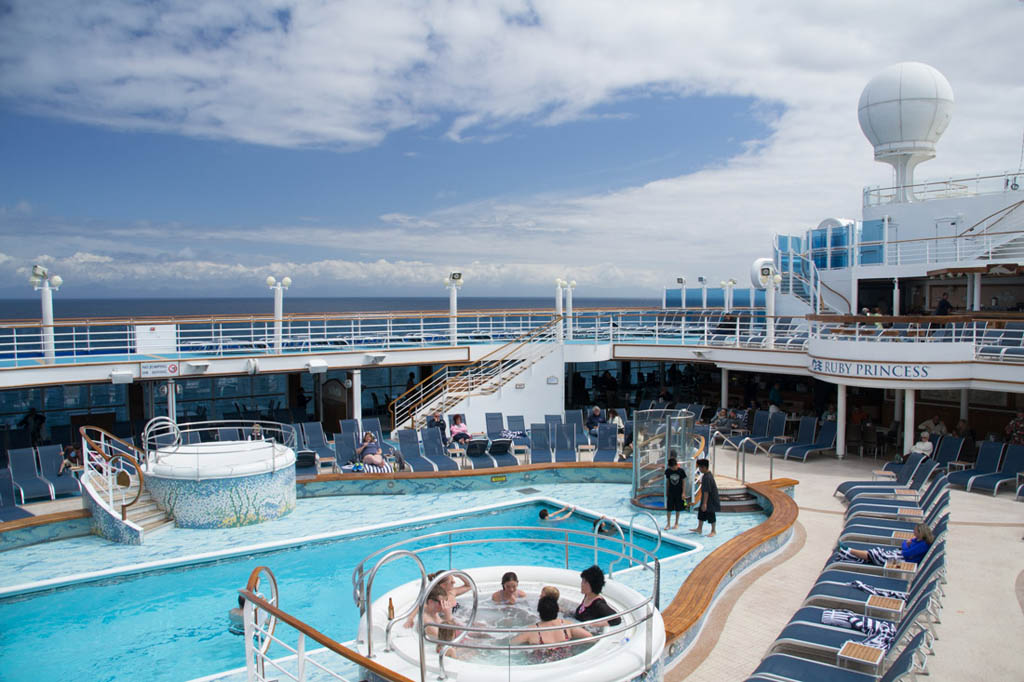 One of the pool areas in the middle had a huge TV screen above the pool. Movies played at scheduled times. Since it was chilly at times even in June, (we were, after all, heading to ALASKA!) cruise staff passed out blankets during the movies so you could stay warm!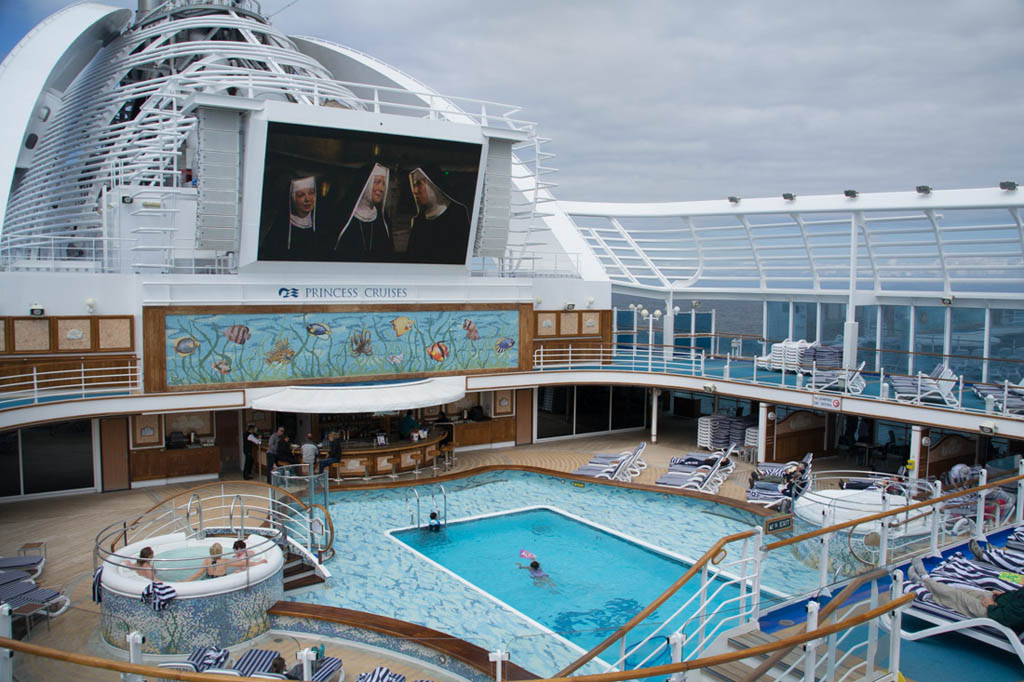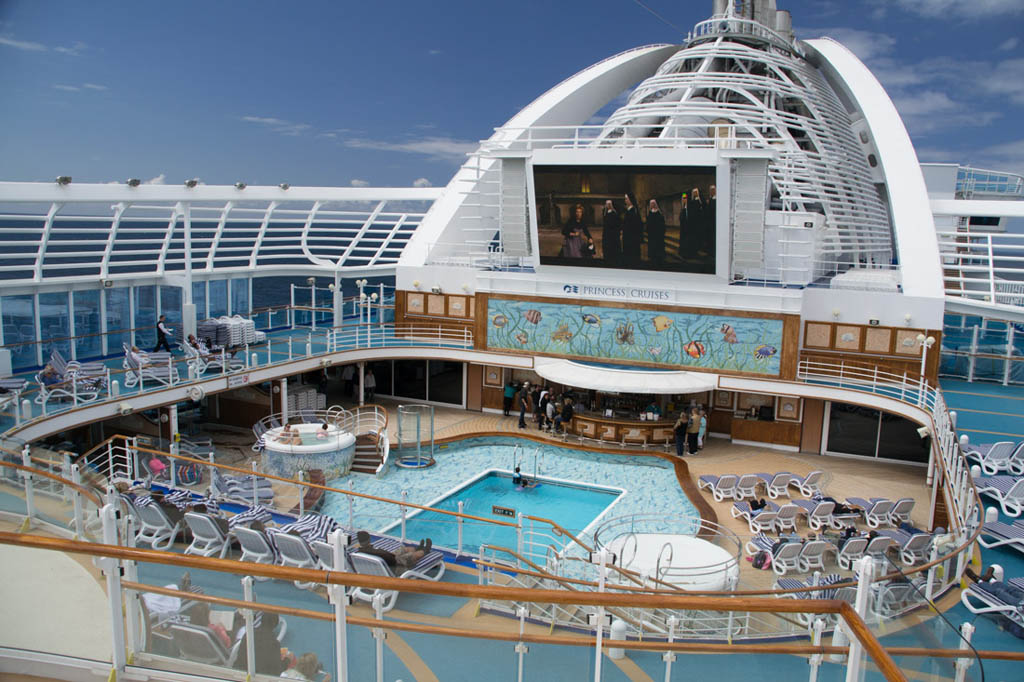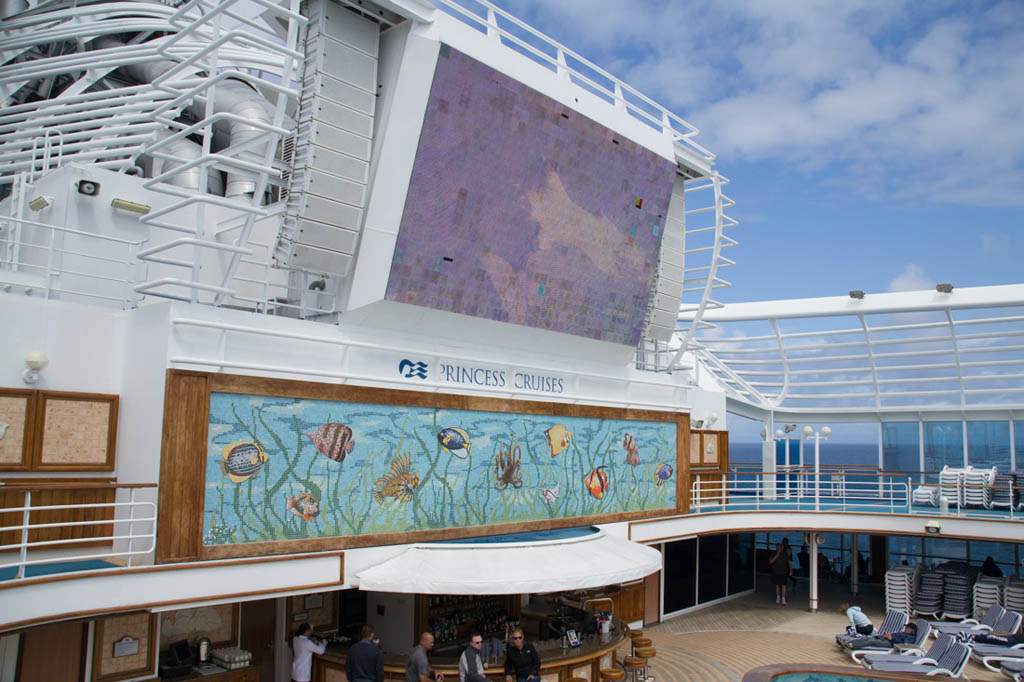 There was also an adults-only pool area, called "The Sanctuary." Entrance to The Sanctuary was an additional fee, and every time I saw that area it was almost completely empty.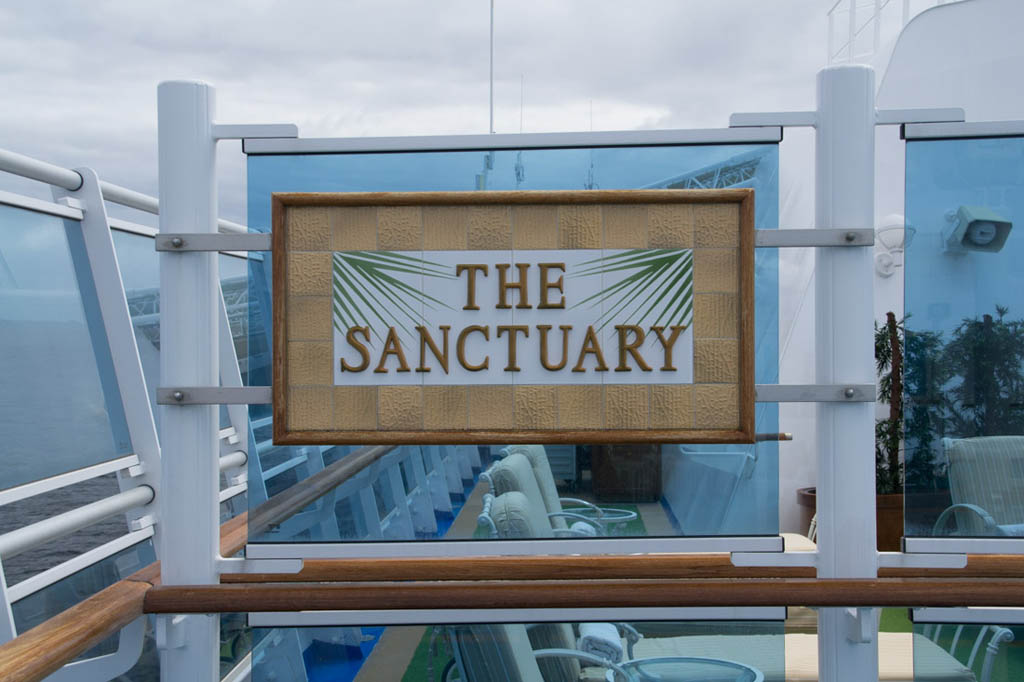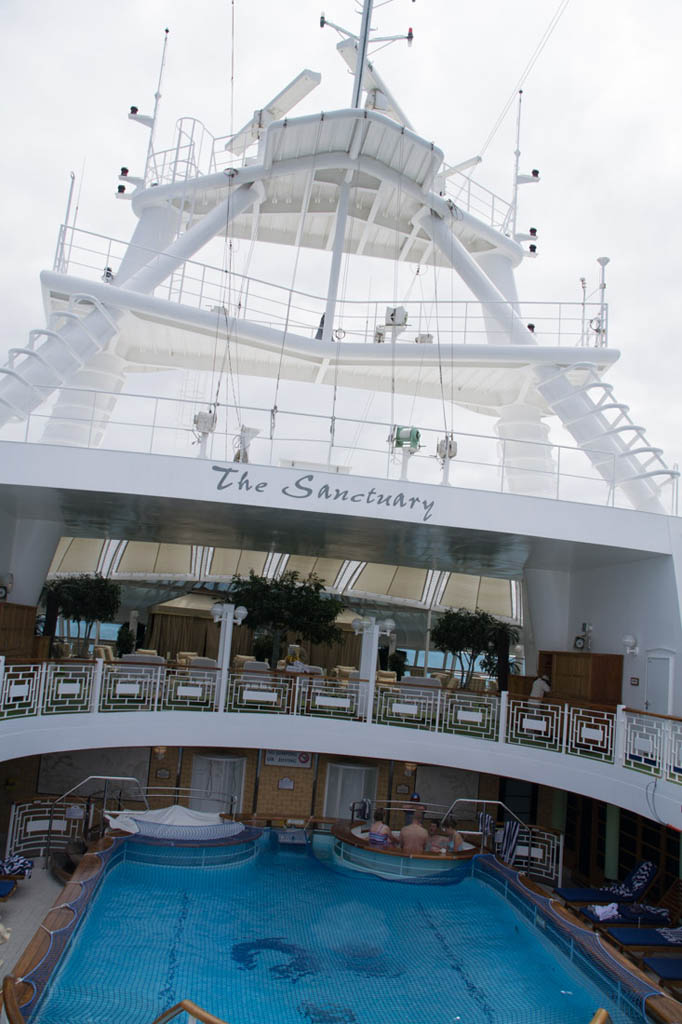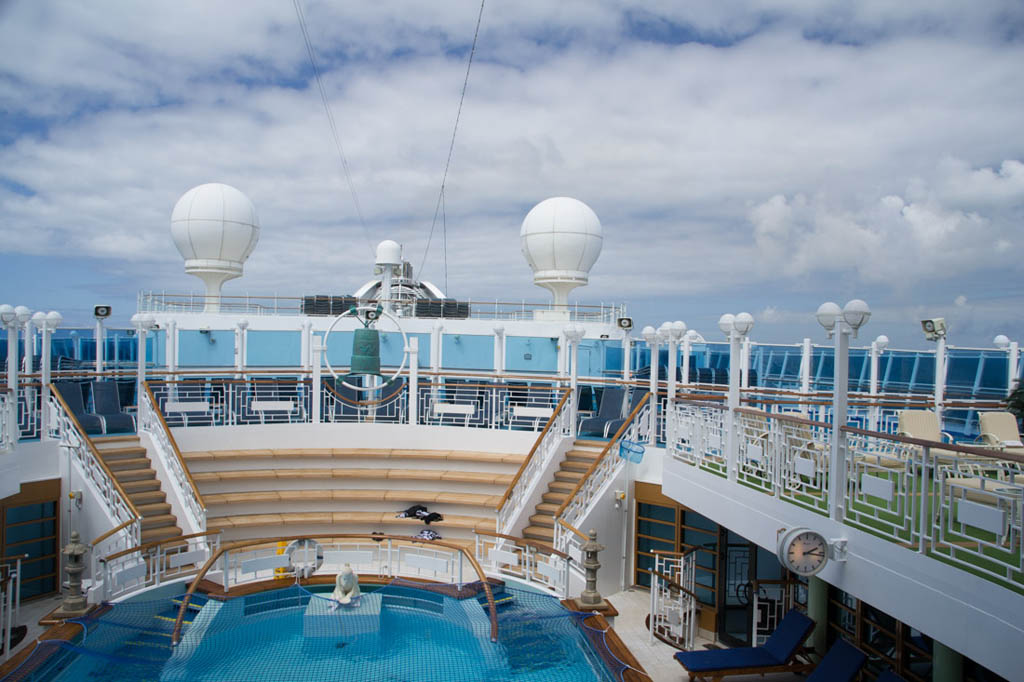 The Sanctuary had plusher chaise lounge chairs and regular seating as well.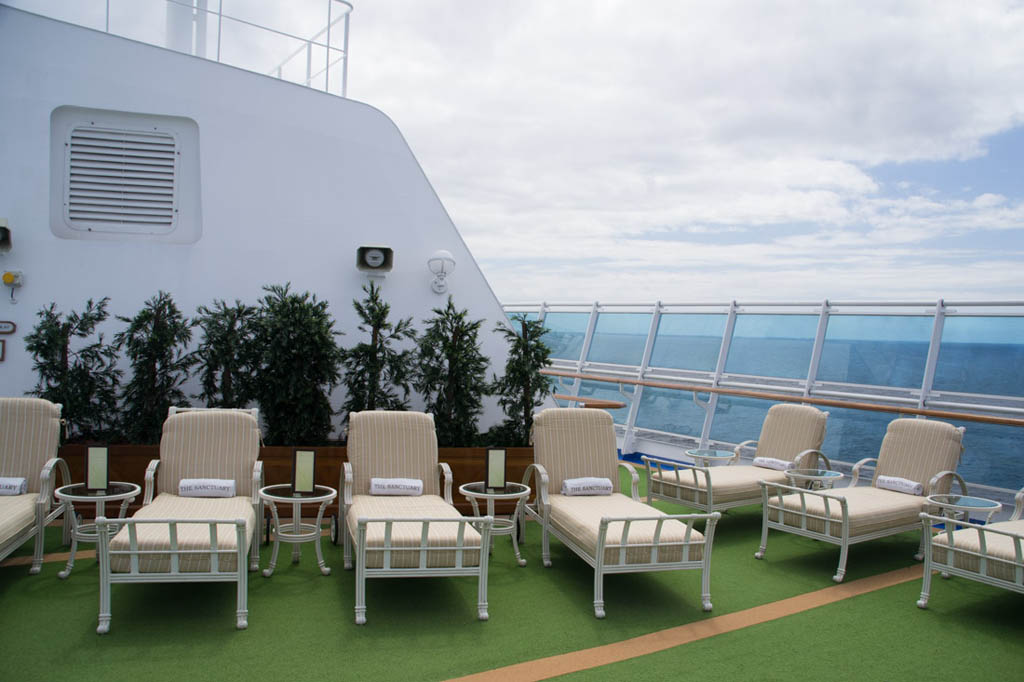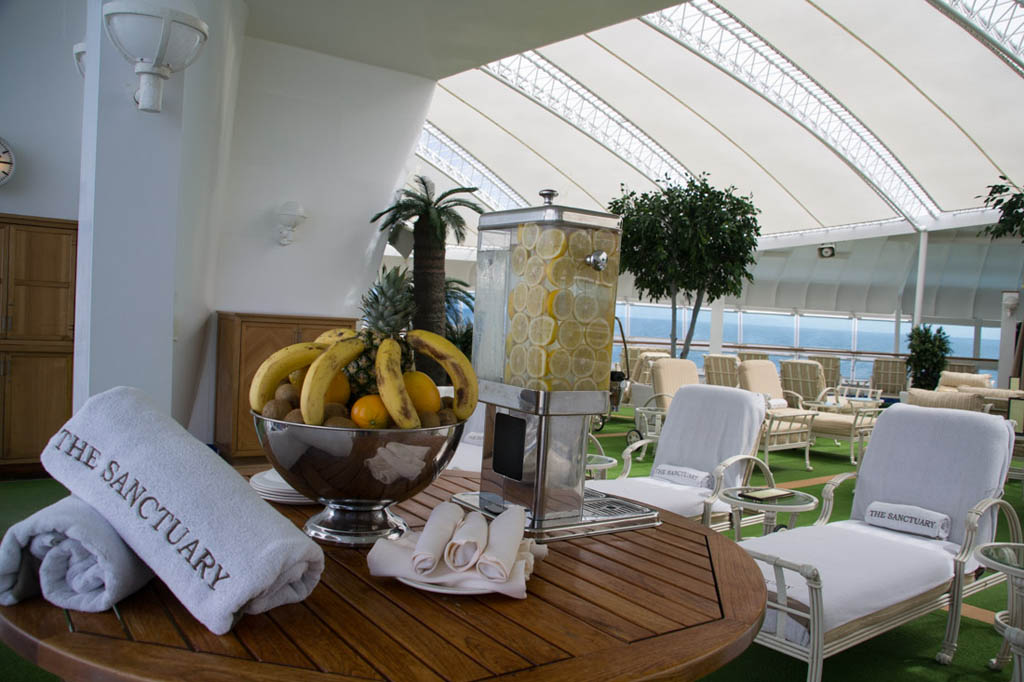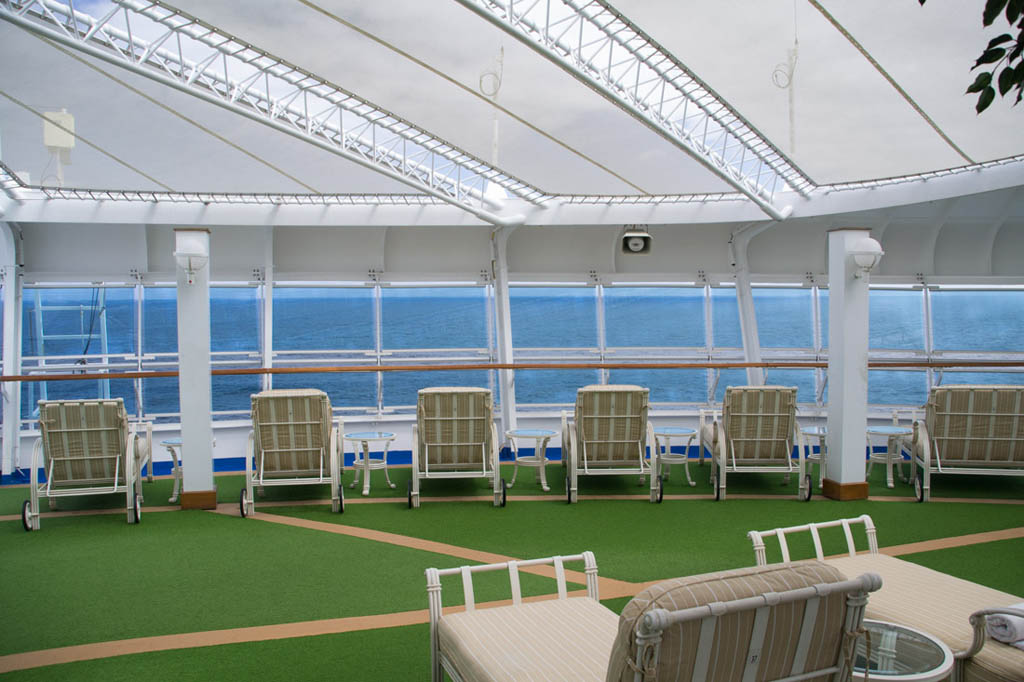 As I mentioned, my 2-year-old niece and 9-year-old nephew were on this trip. During one of their drop-offs at the kids areas, one of the cruise staff said that there were only 40 kids onboard under the age of 12. That's MUCH different than like a Caribbean cruise! So, there probably isn't much need to escape kids on an Alaskan cruise.
There was a mini-golf course on the ship: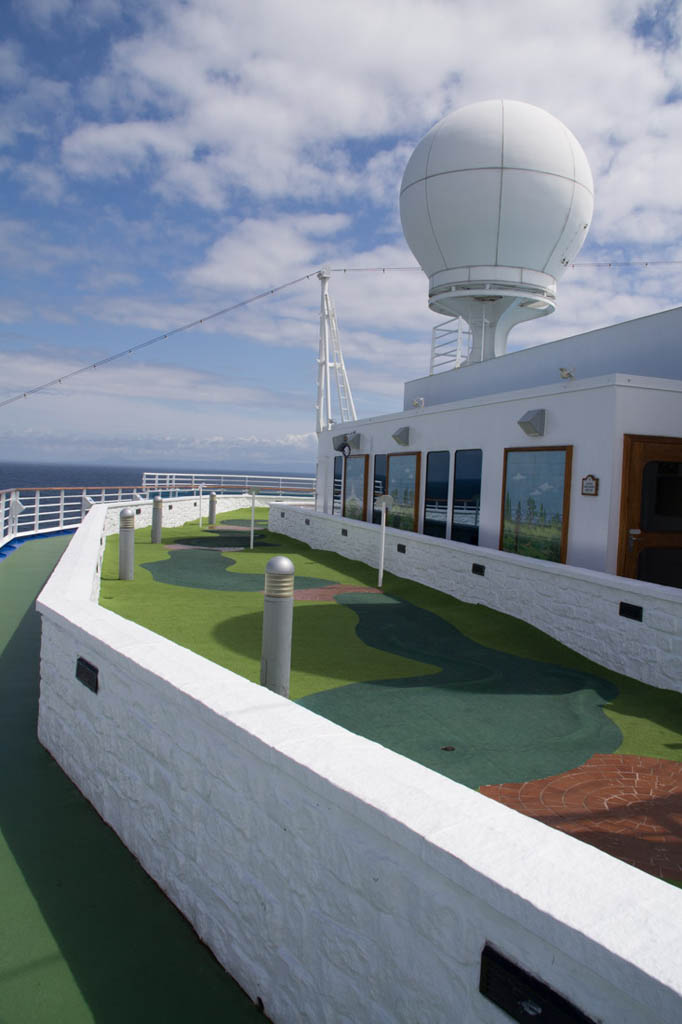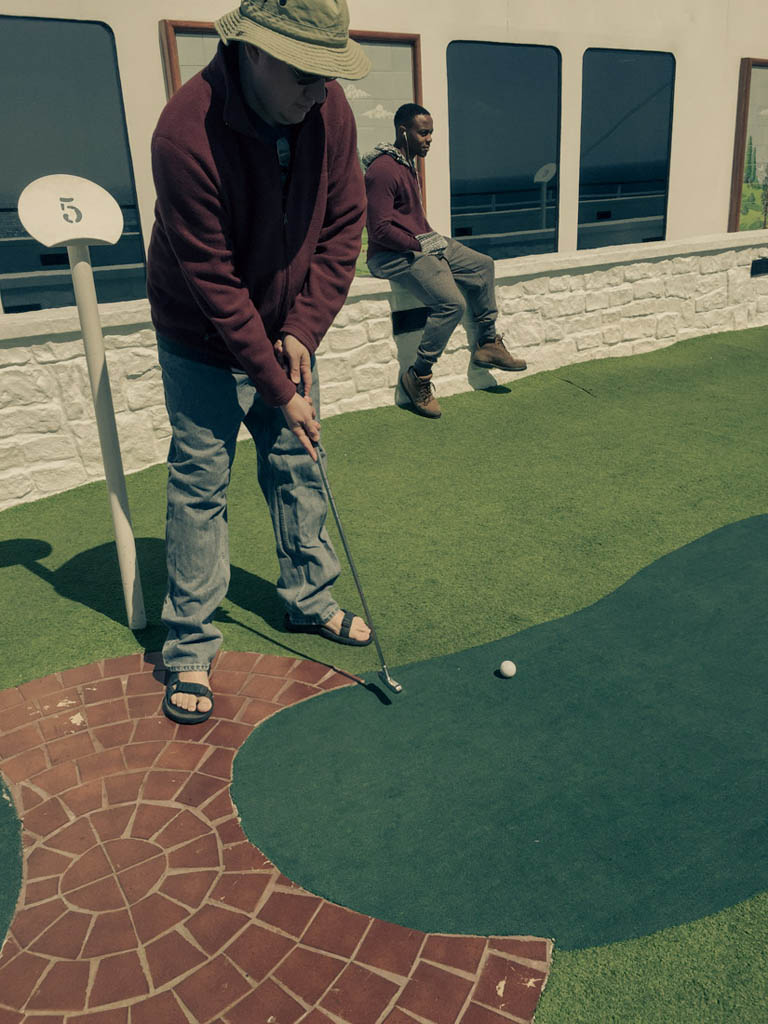 And my nephew was a big fan of this sports area, which had basketball hoops: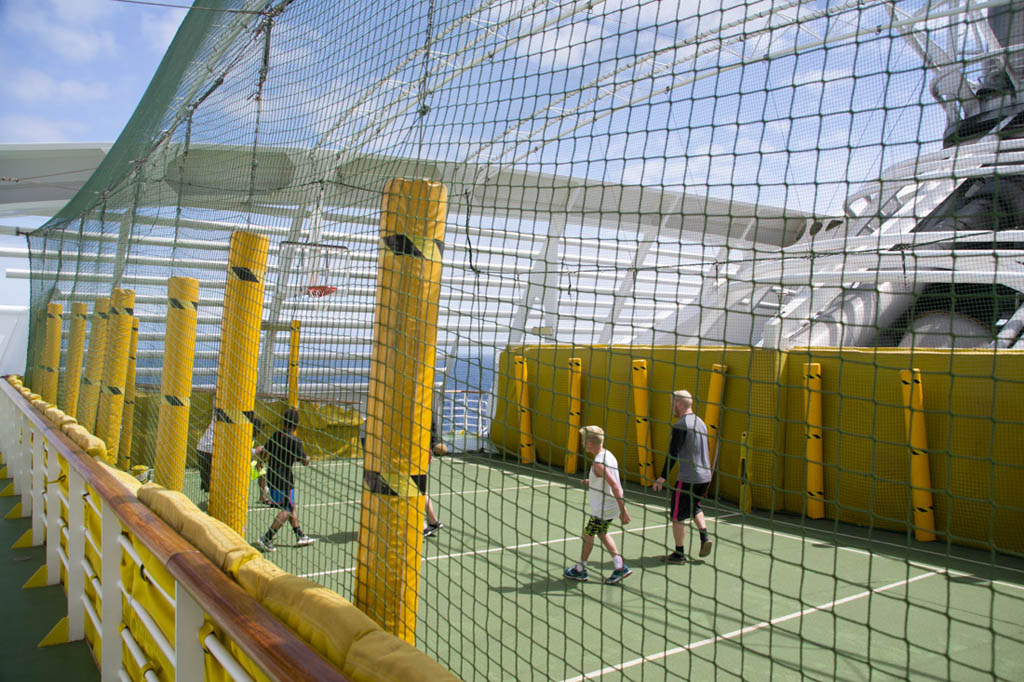 And here are just a few other random photos of outdoor spaces on the Ruby Princess: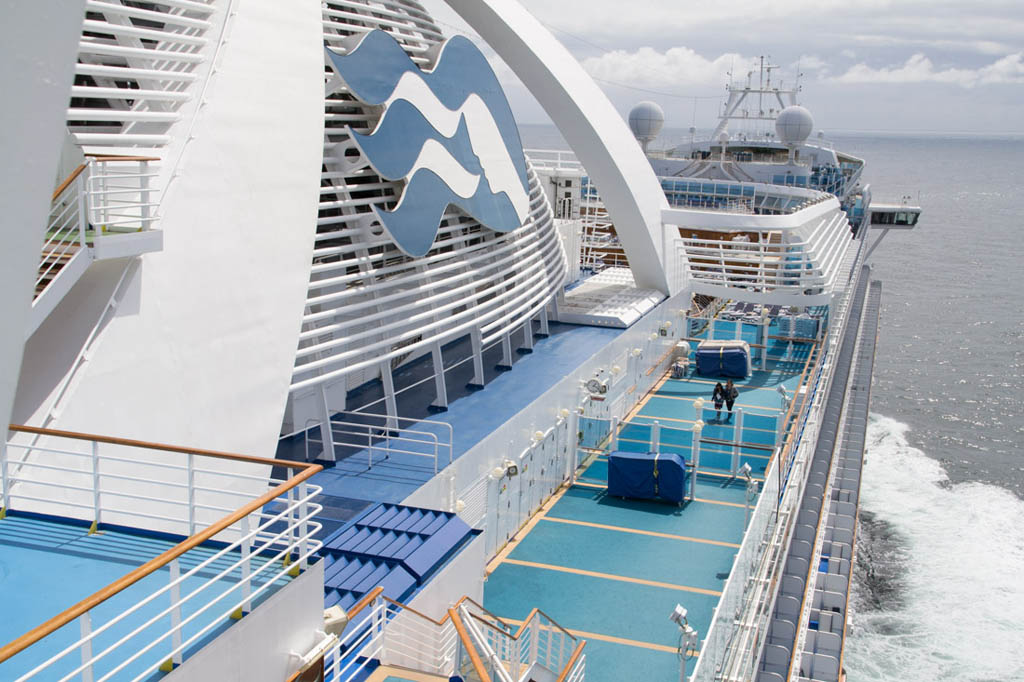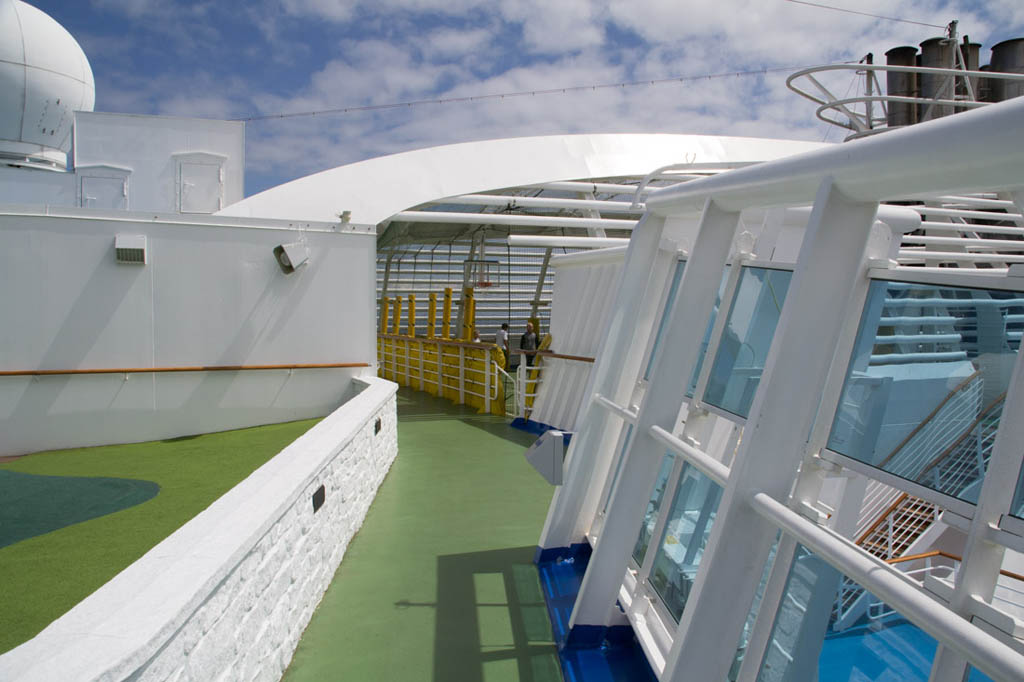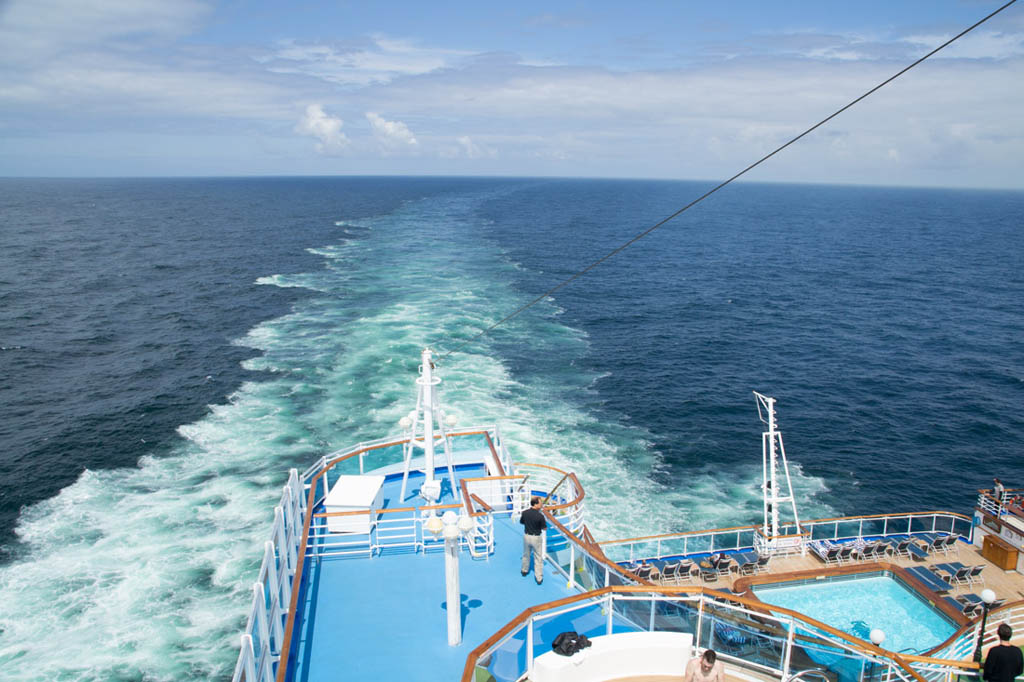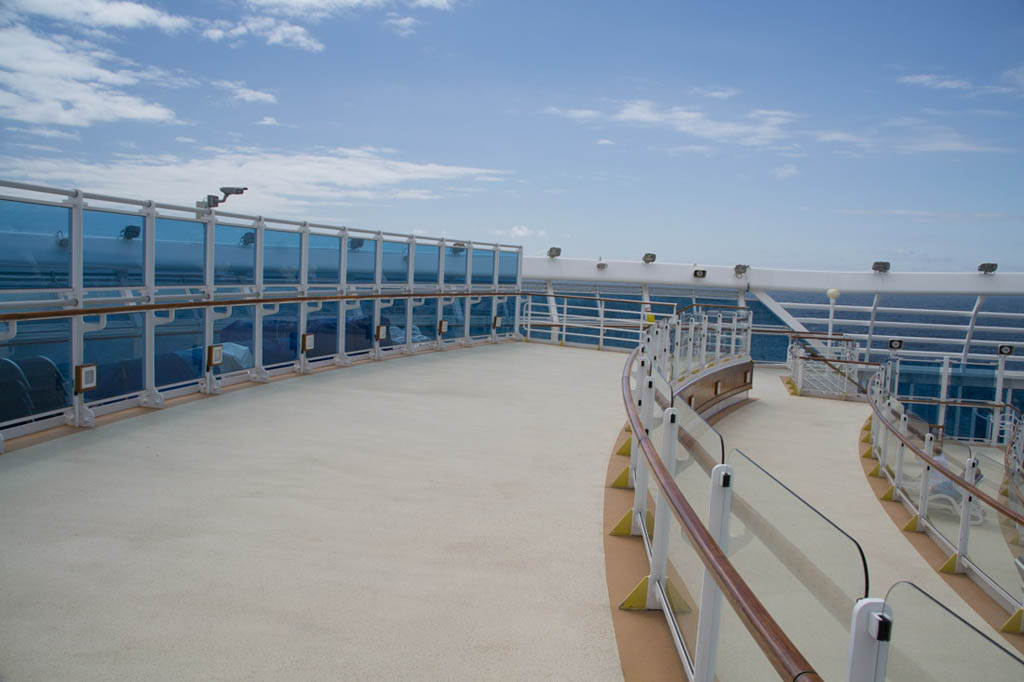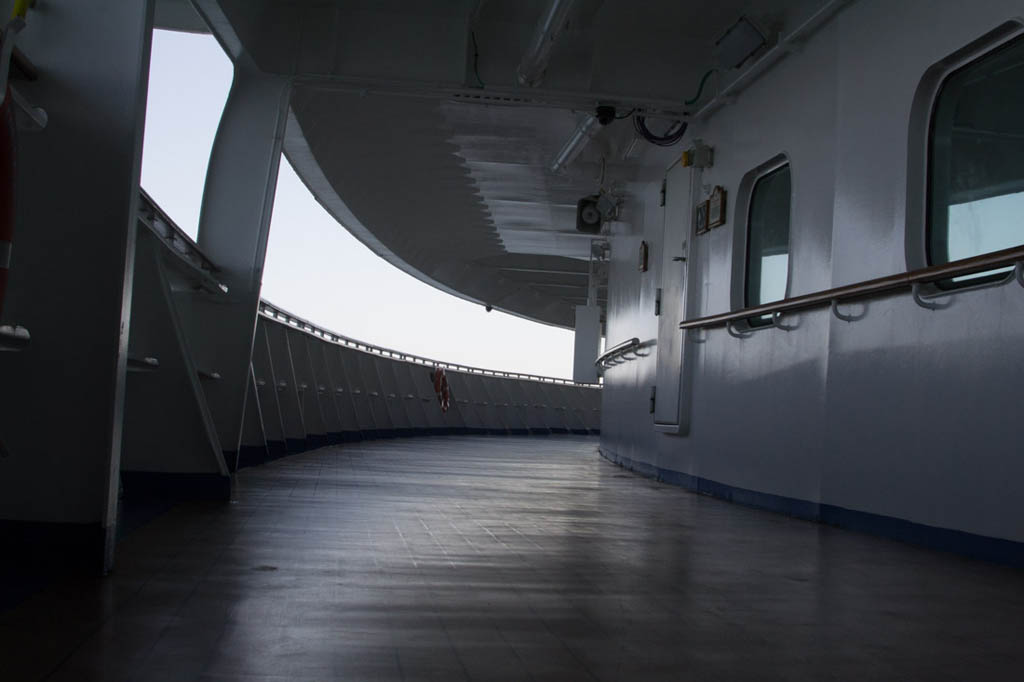 Bars, Restaurants, and Casino
In no particular order, here are some of the onboard restaurants and bars, as well as the casino!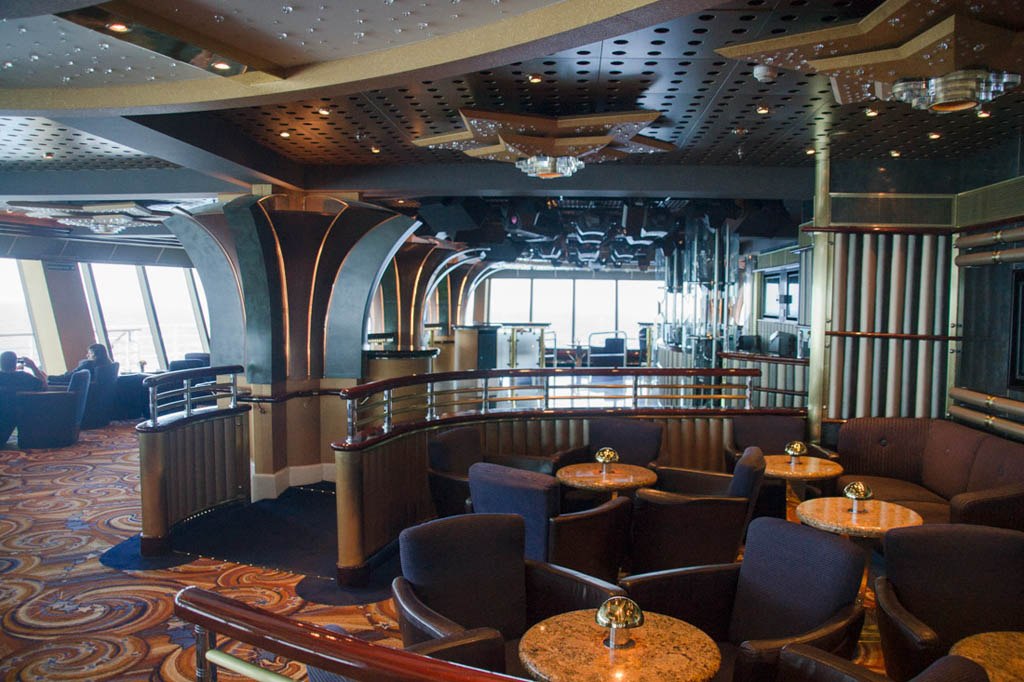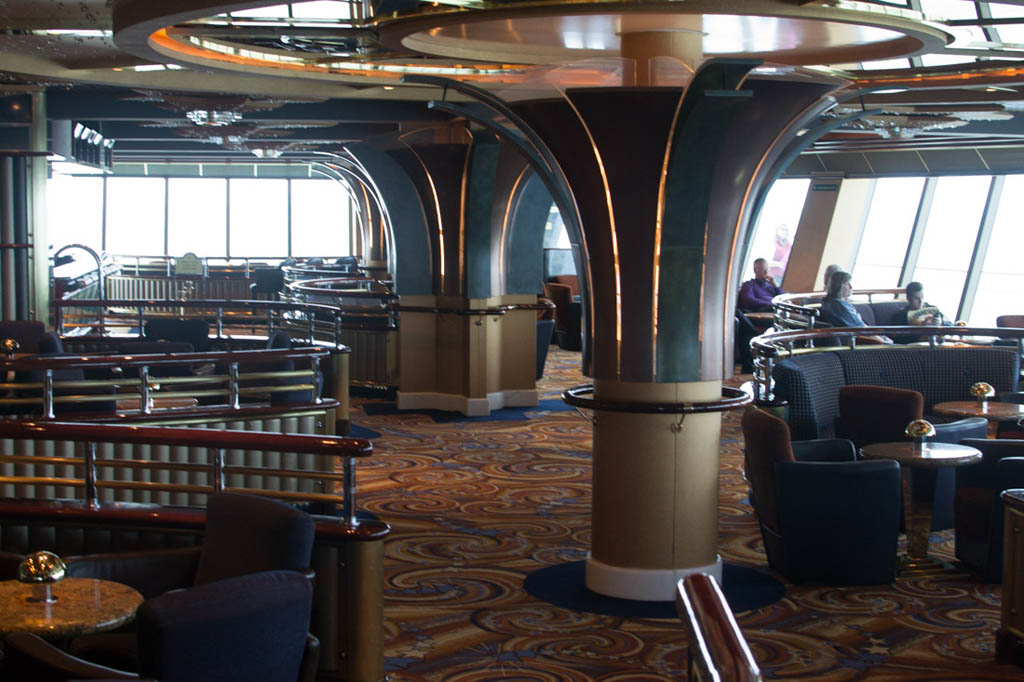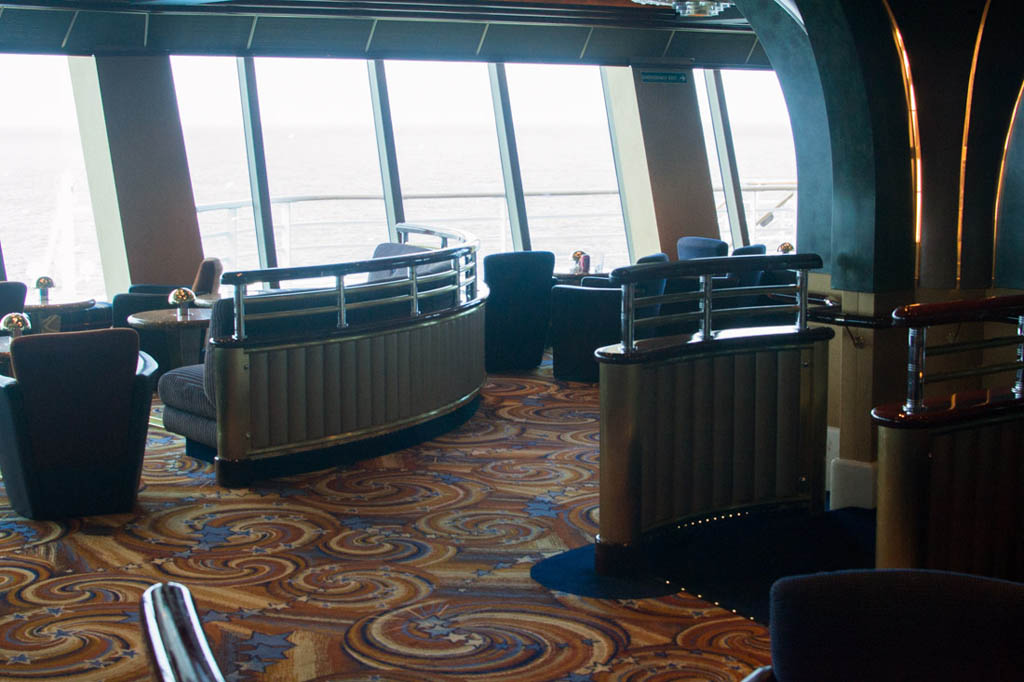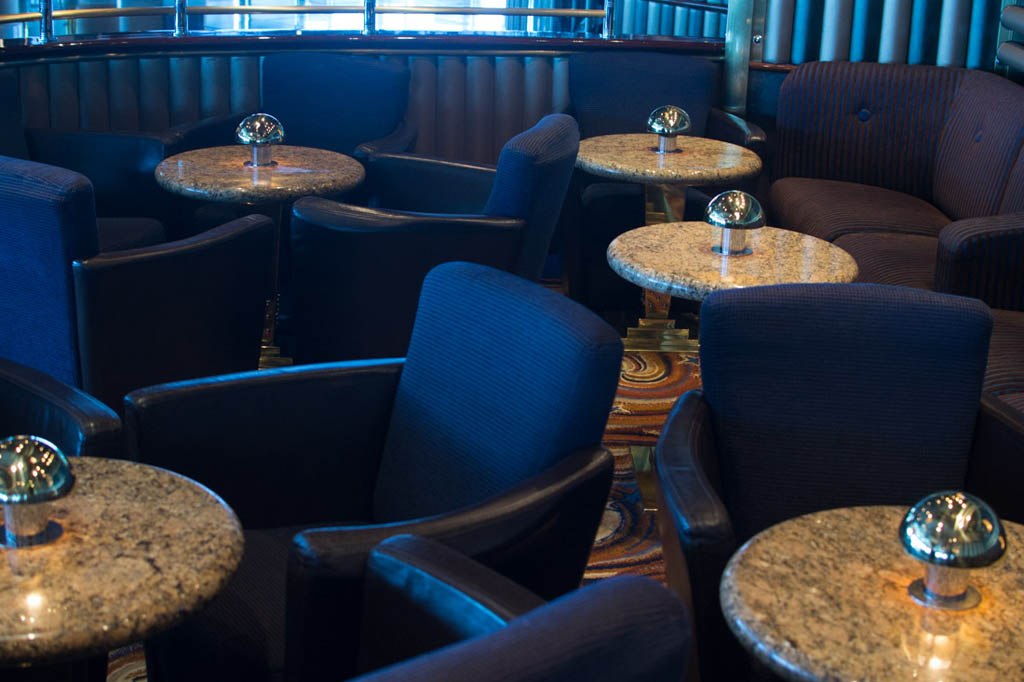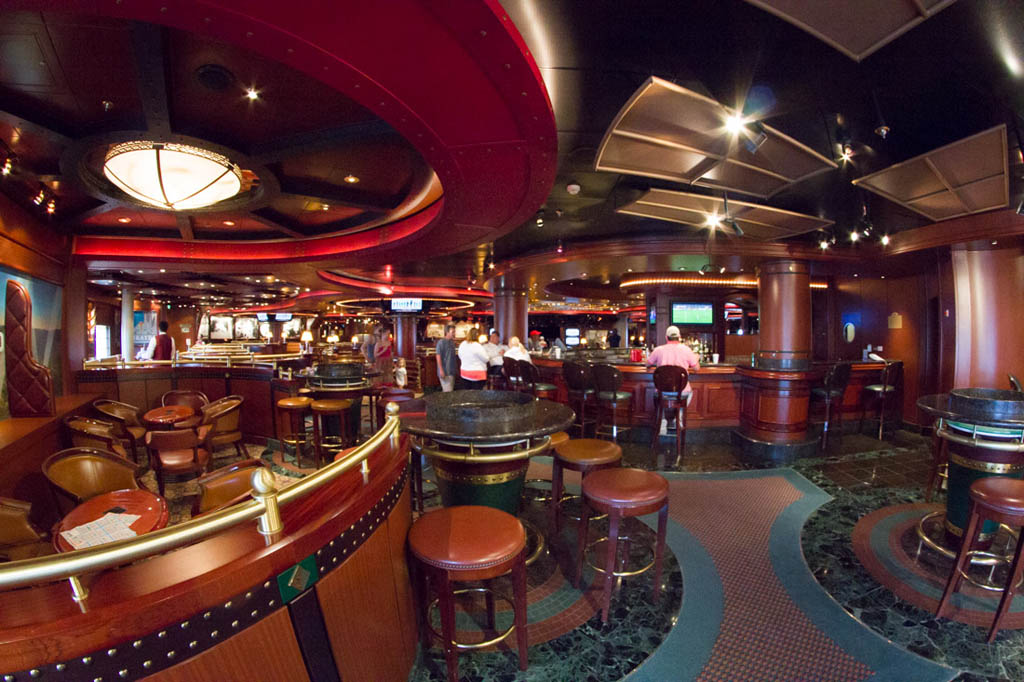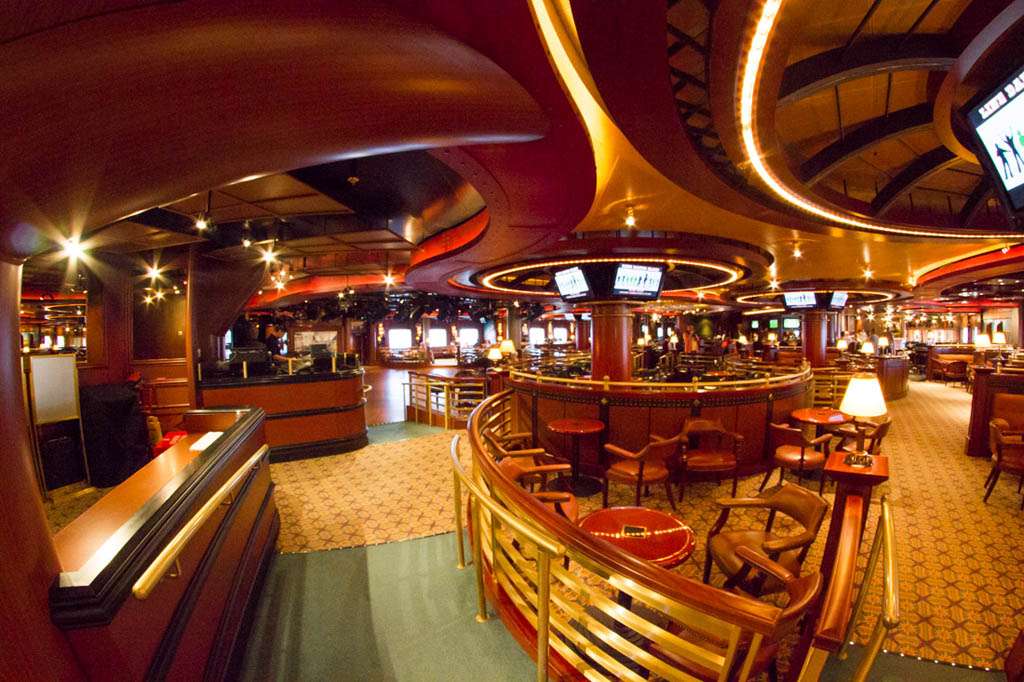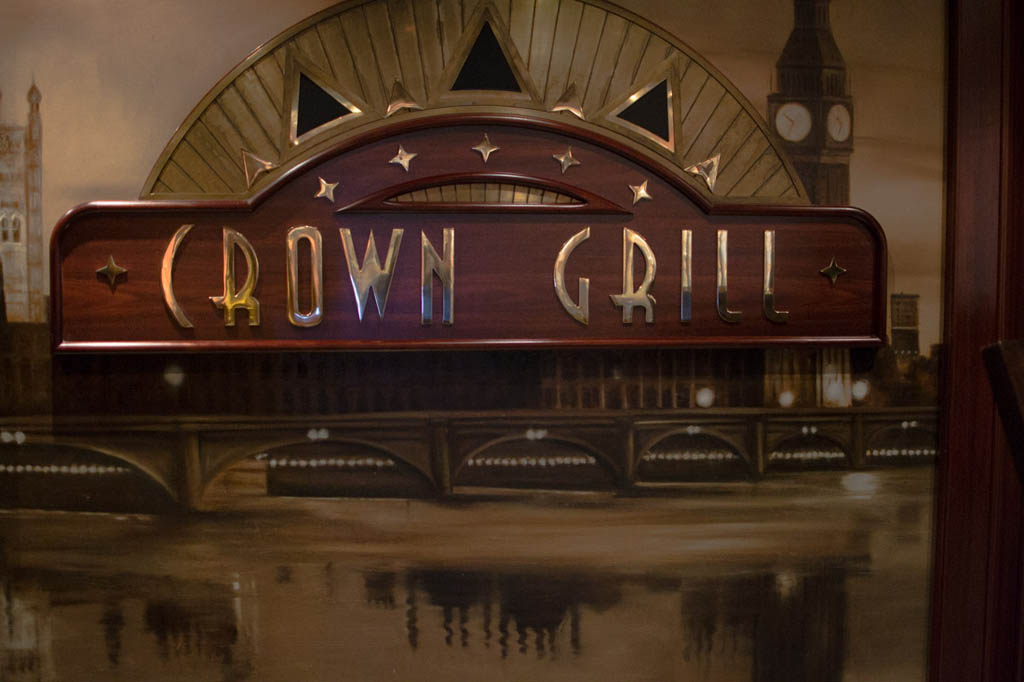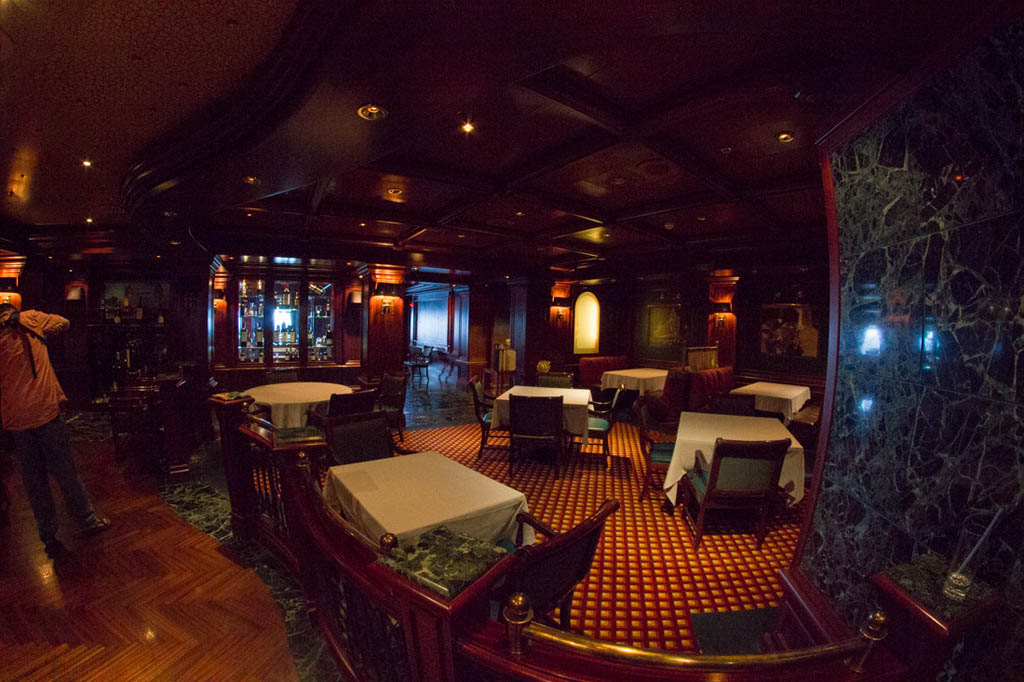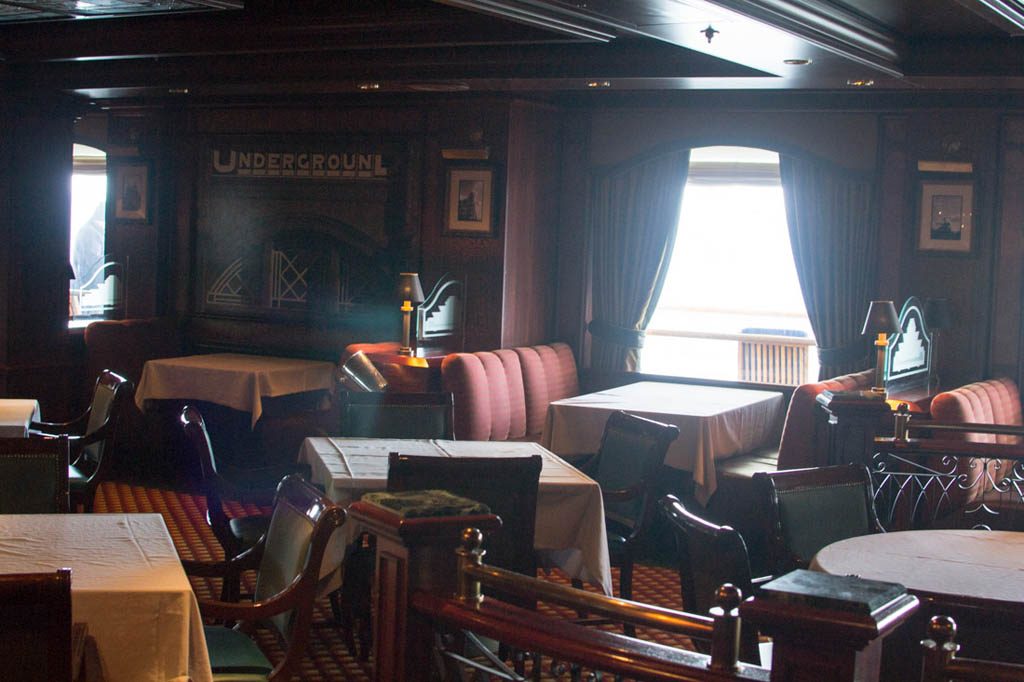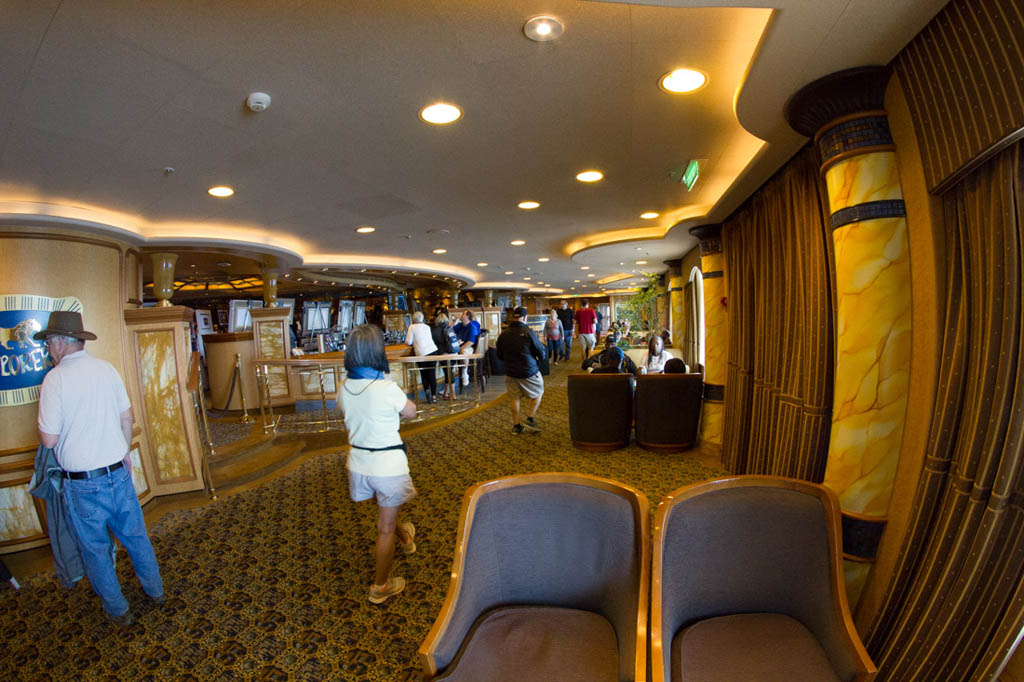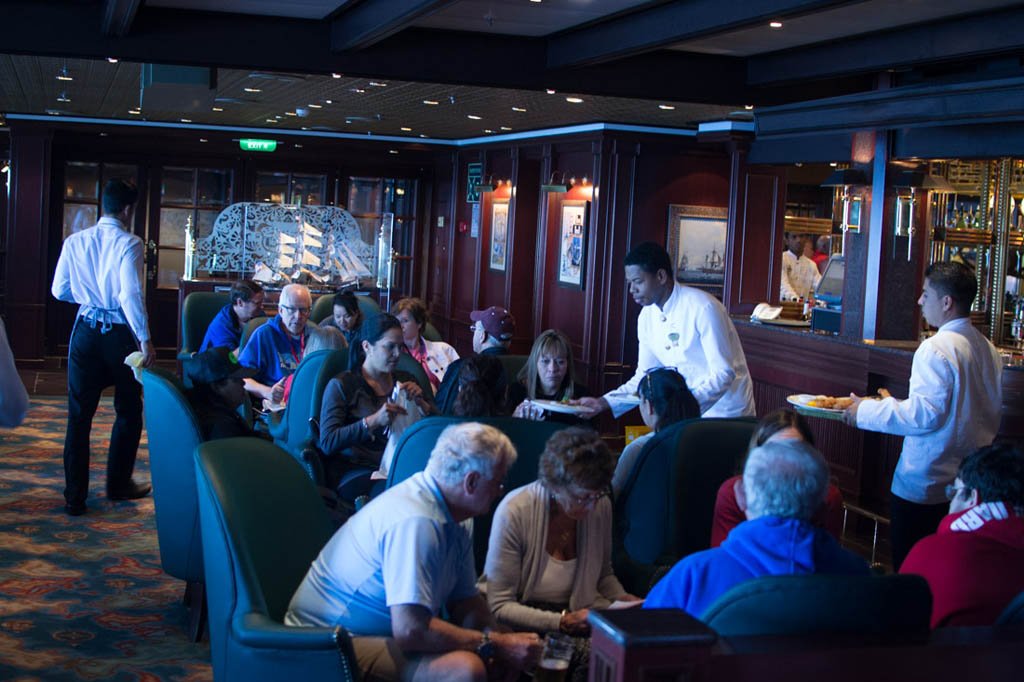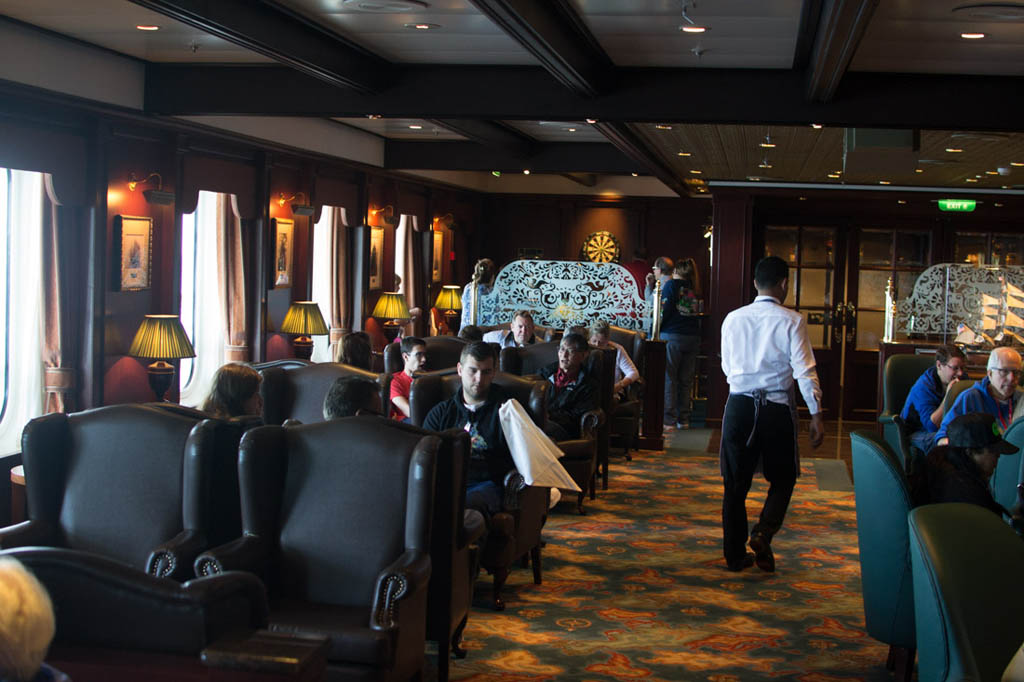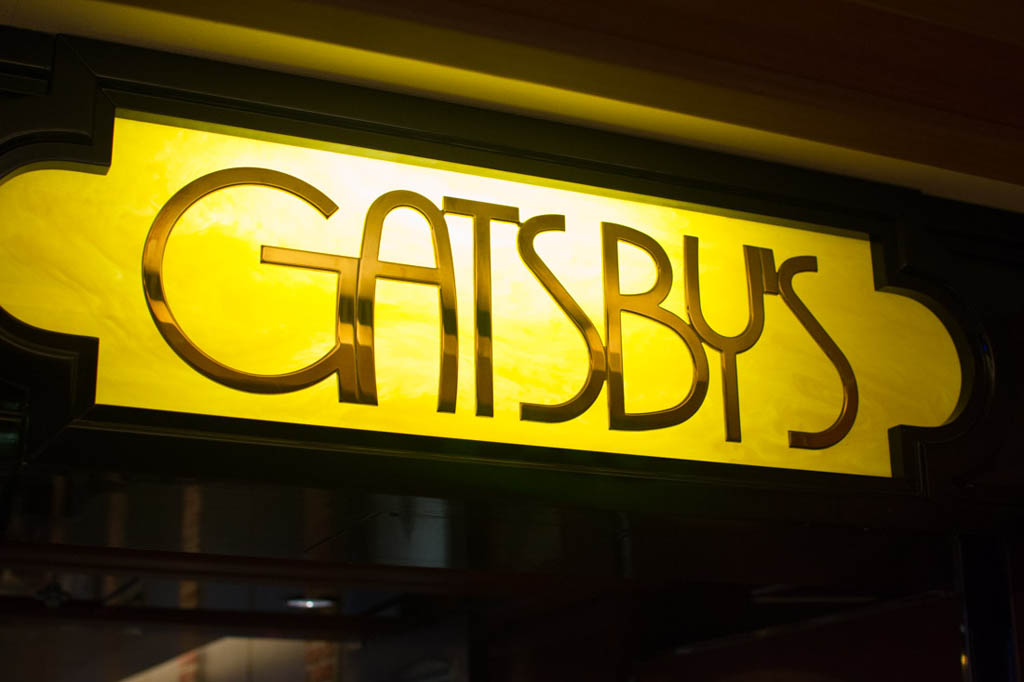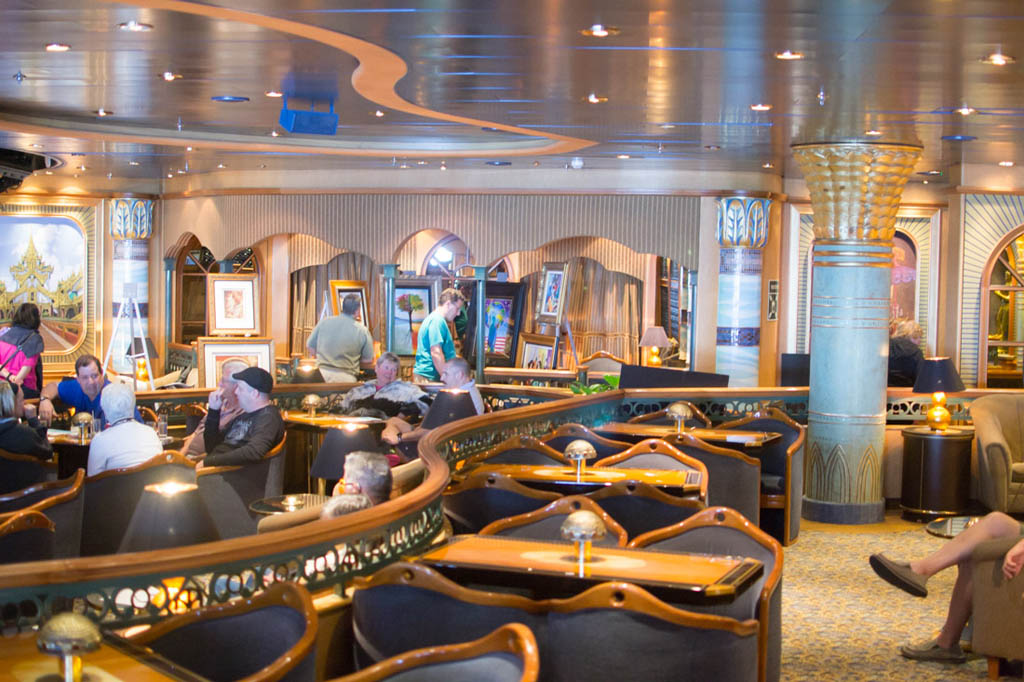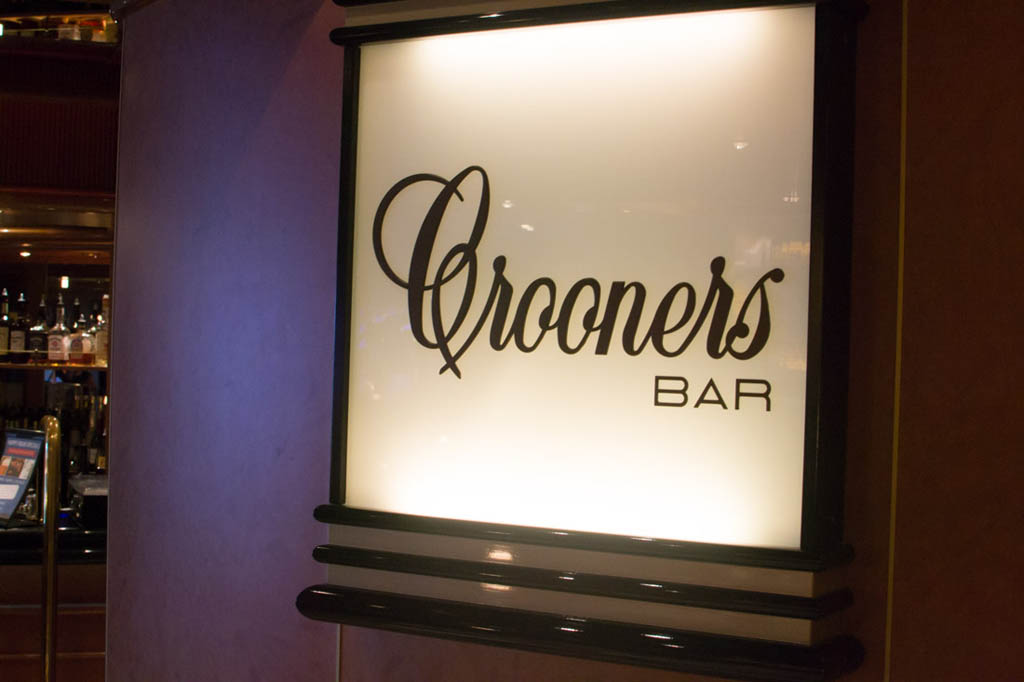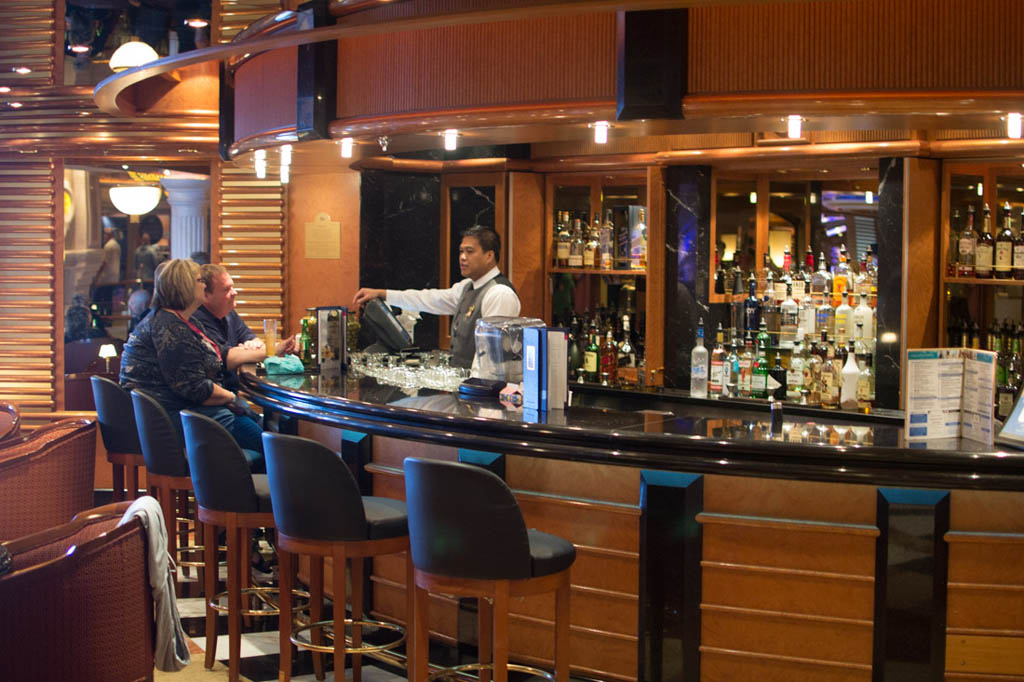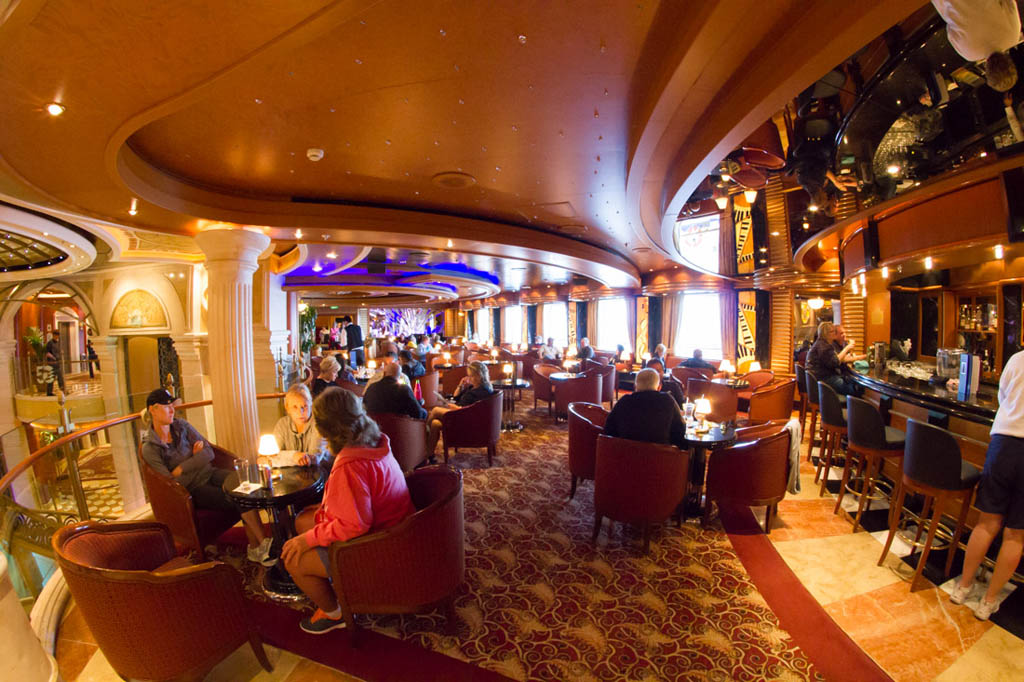 This was the "Da Vinci" dining room, where we ate all our sit-down (non-buffet) meals: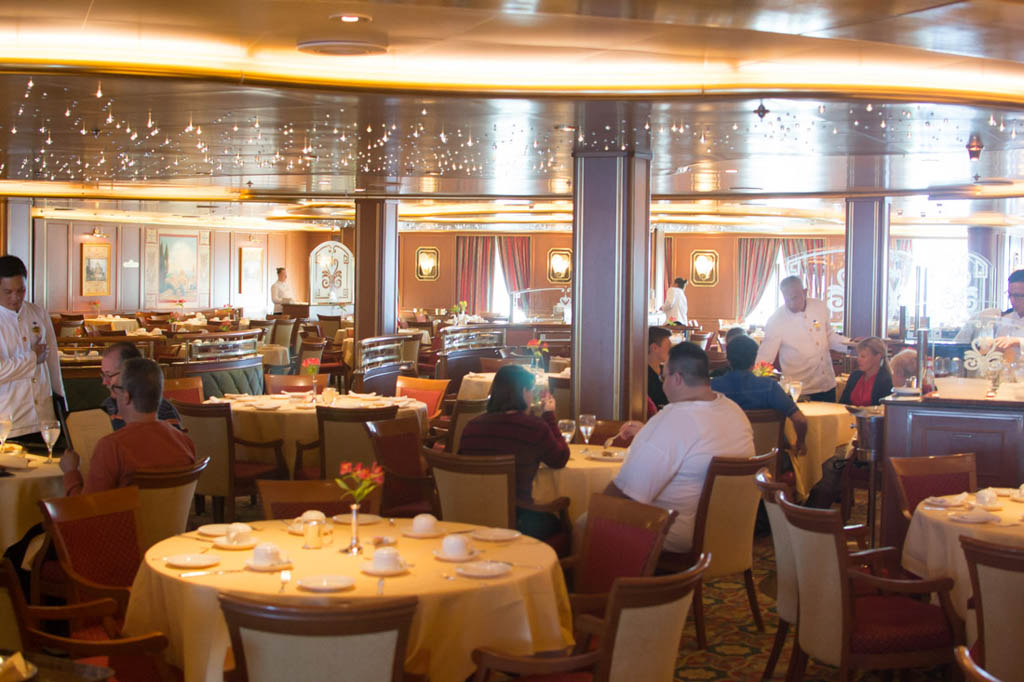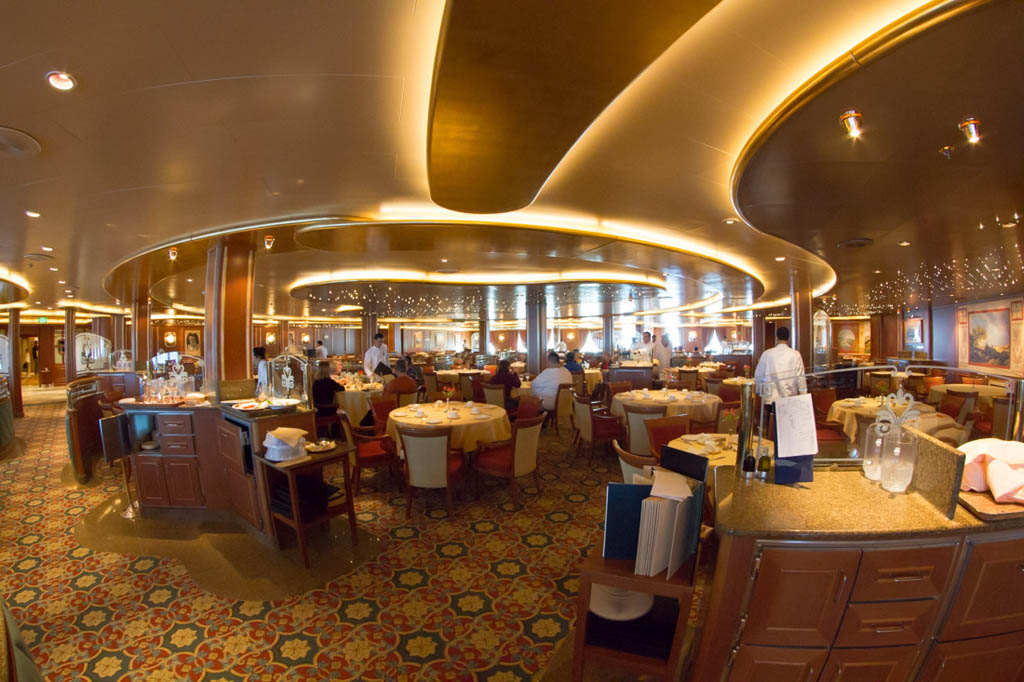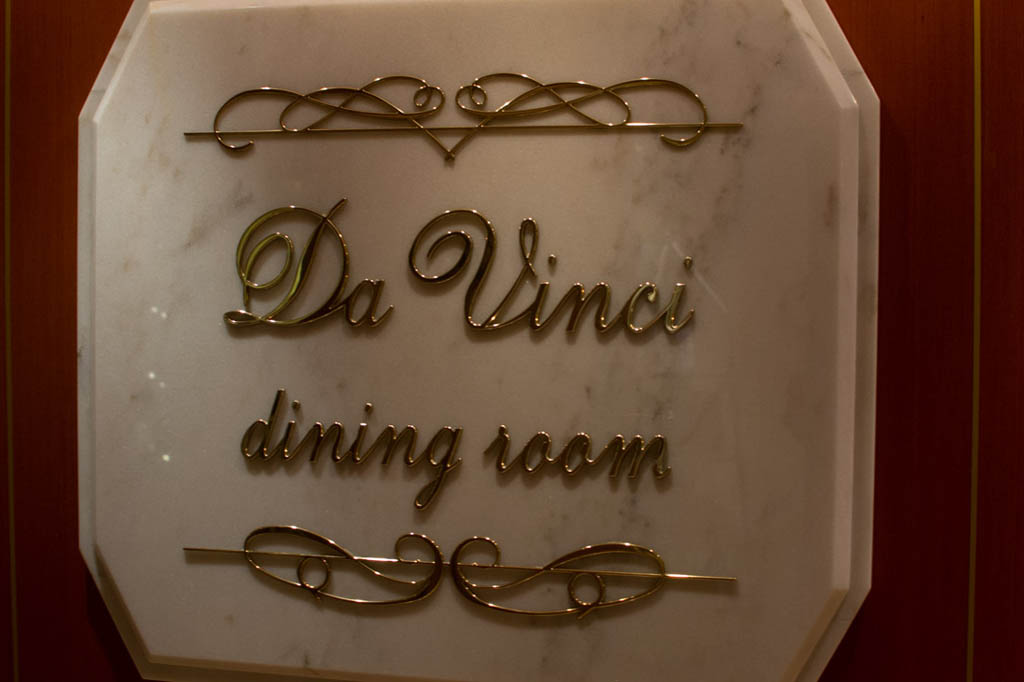 The menu was posted for each meal outside of the restaurant.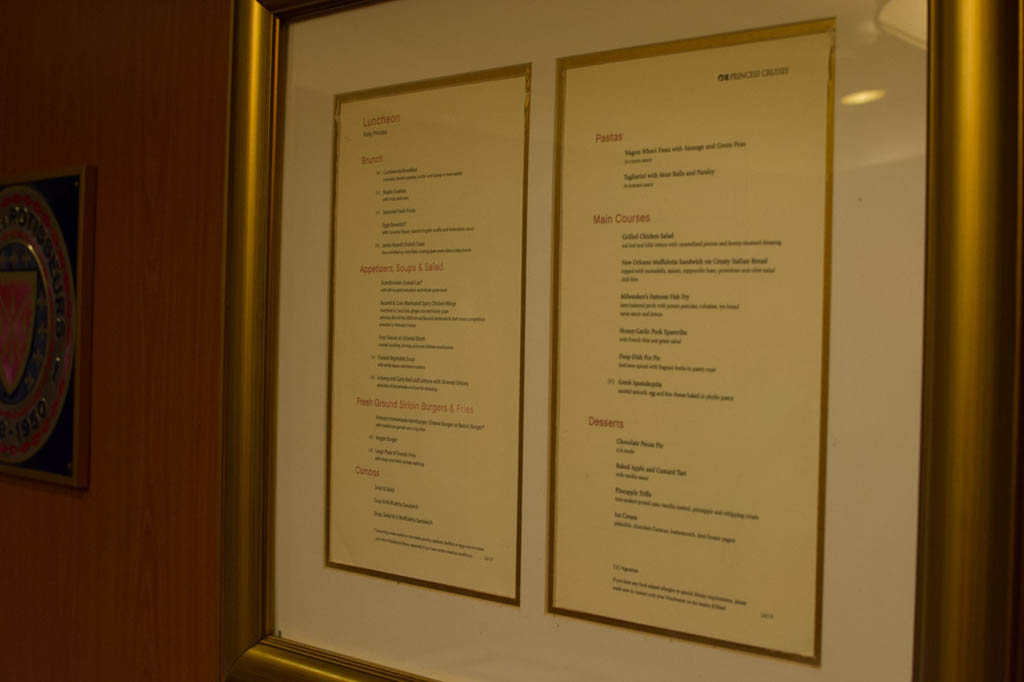 Atrium and Grand Staircase Area
This was always a fairly crowded area. There was usually piano music playing on the bottom floor of the atrium, there was a guest services counter in the area, and several shops and bars!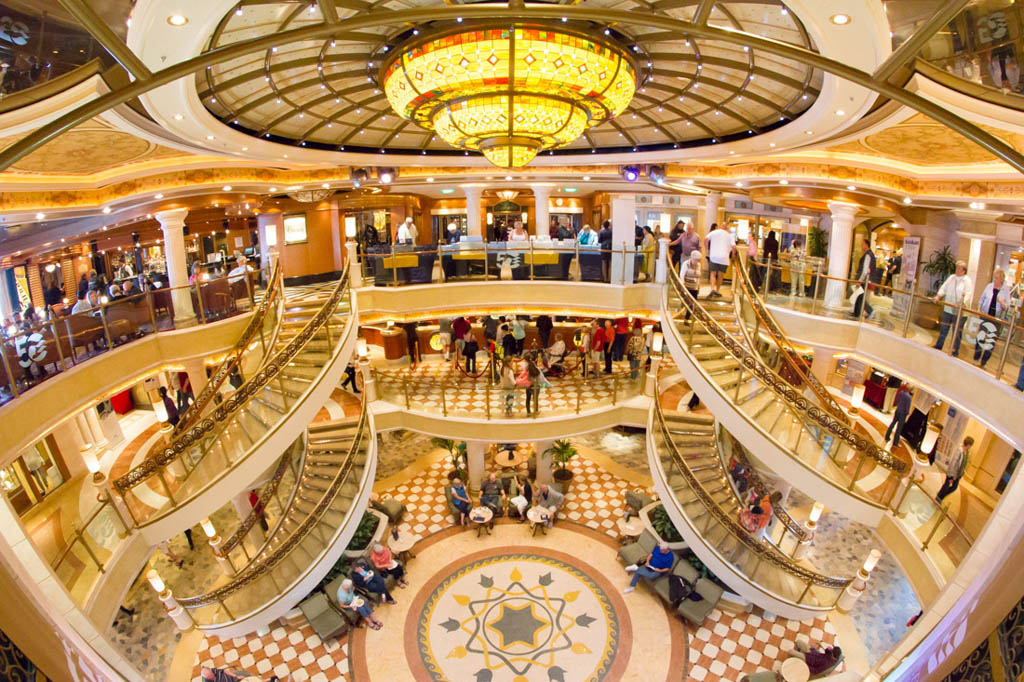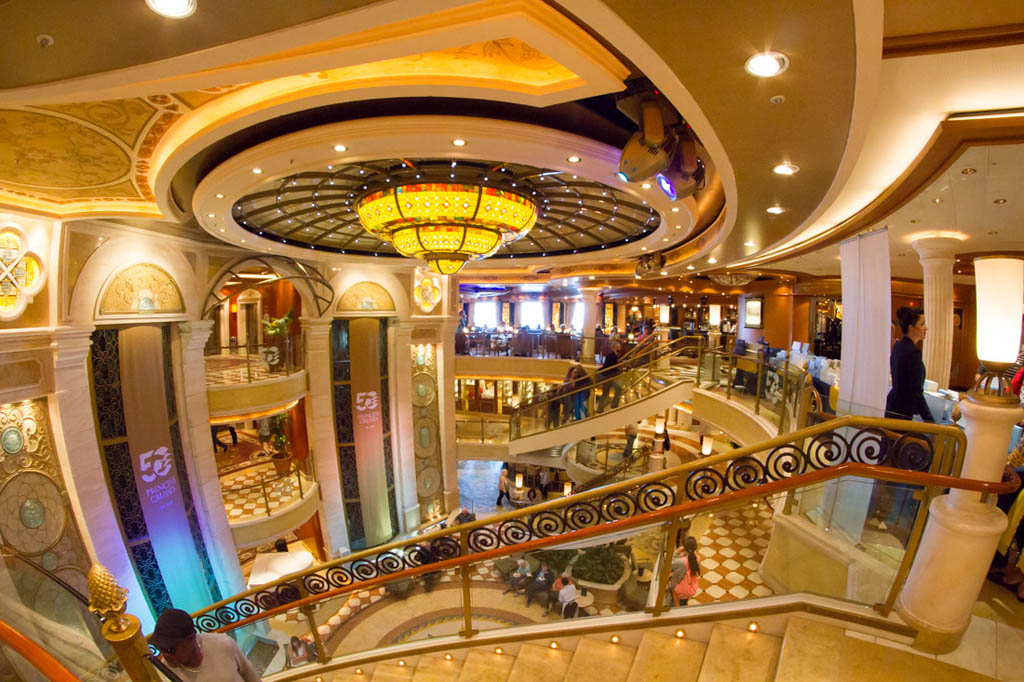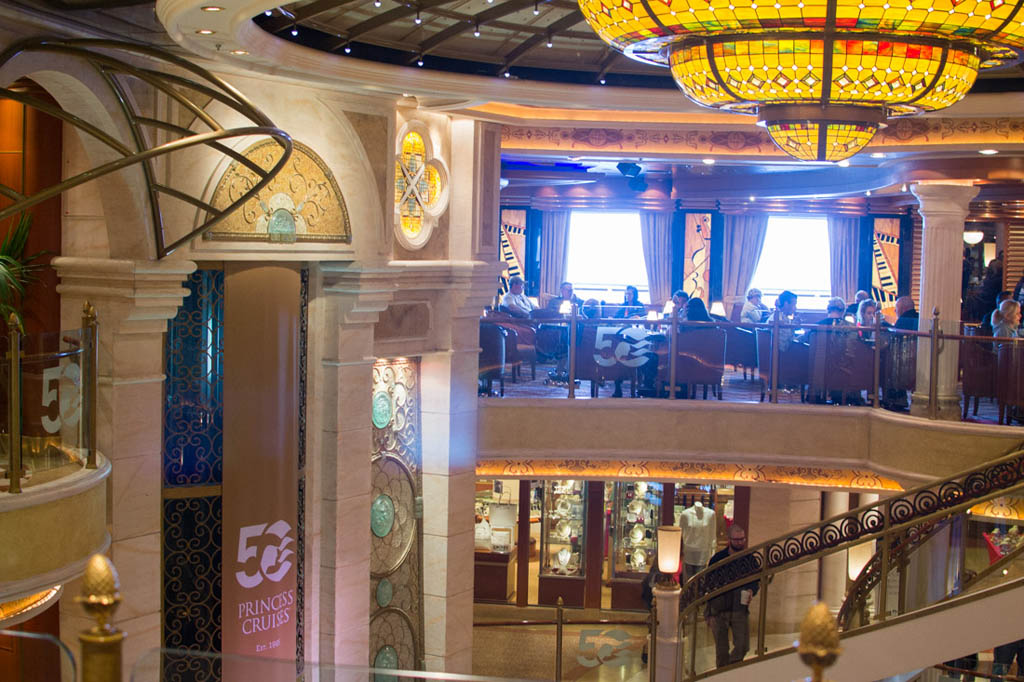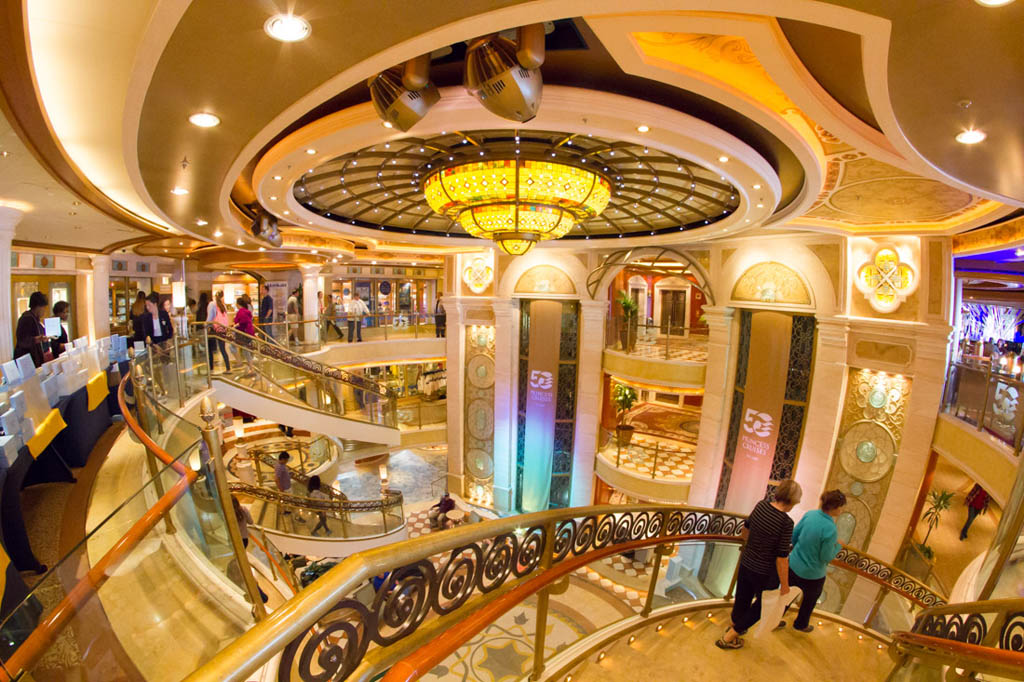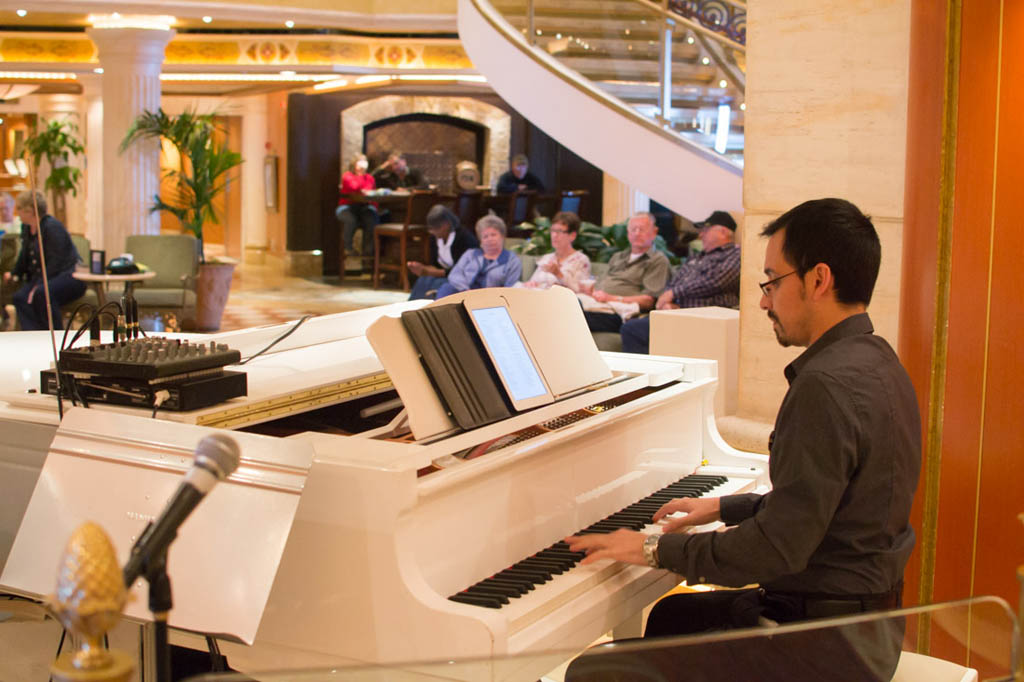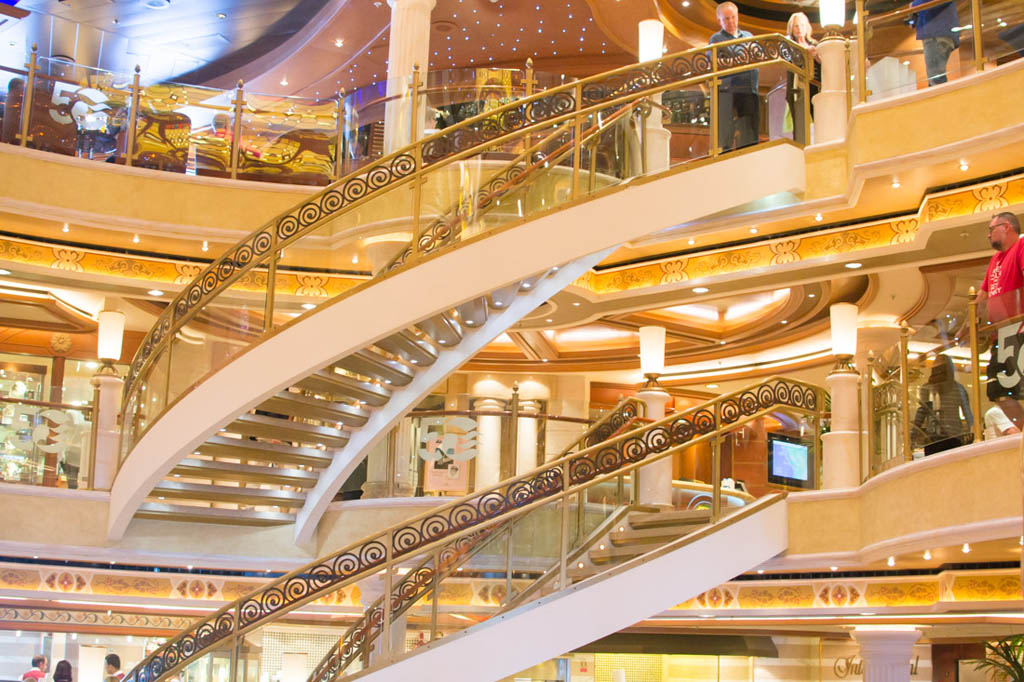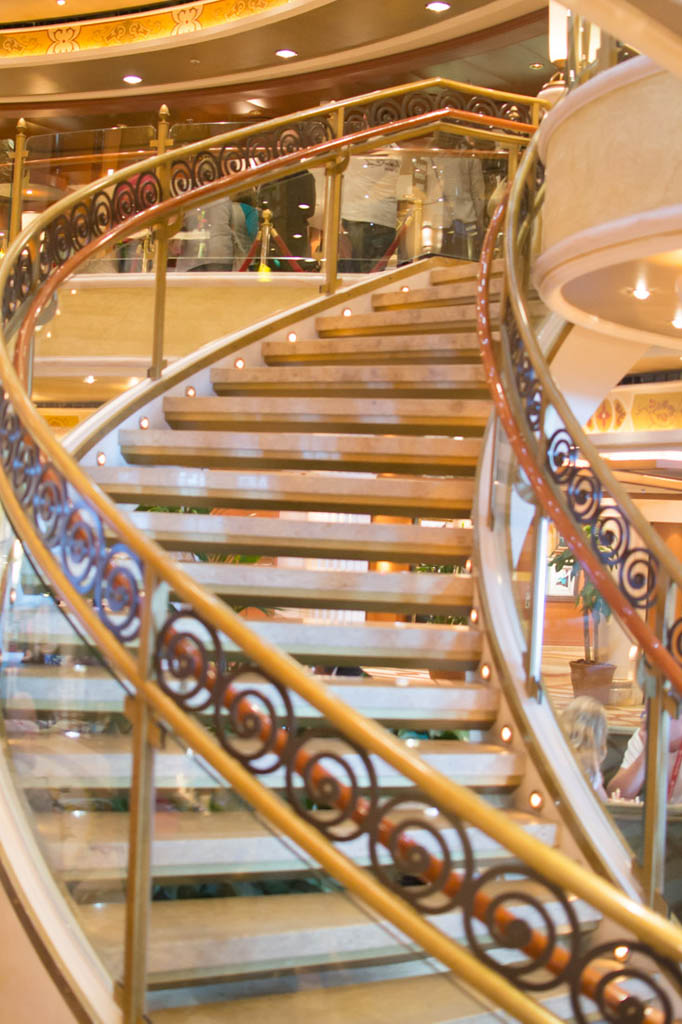 The Theater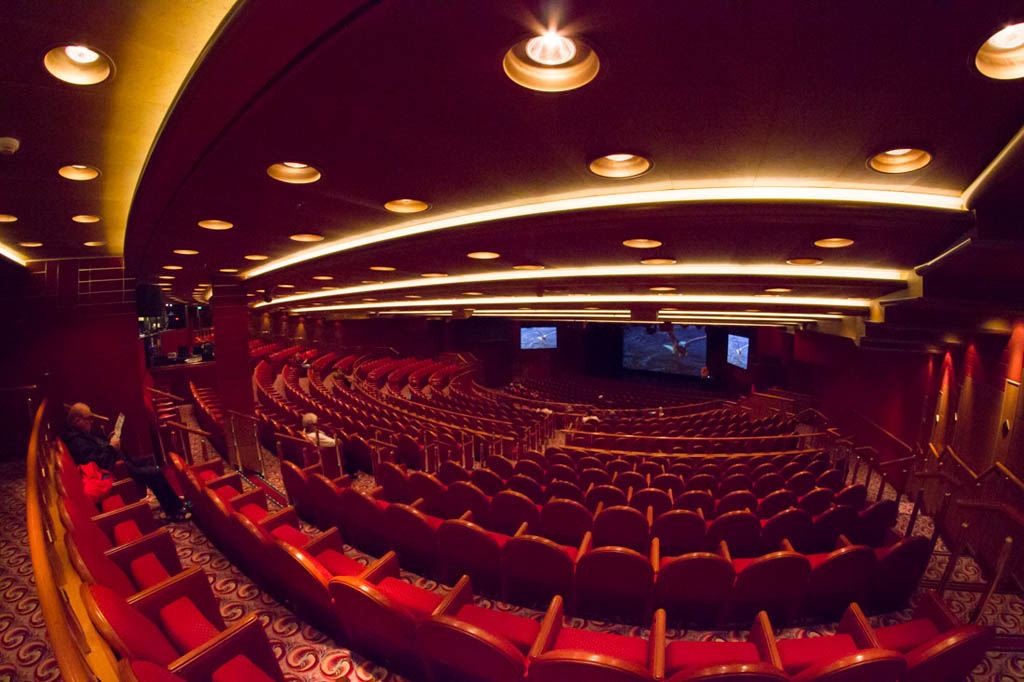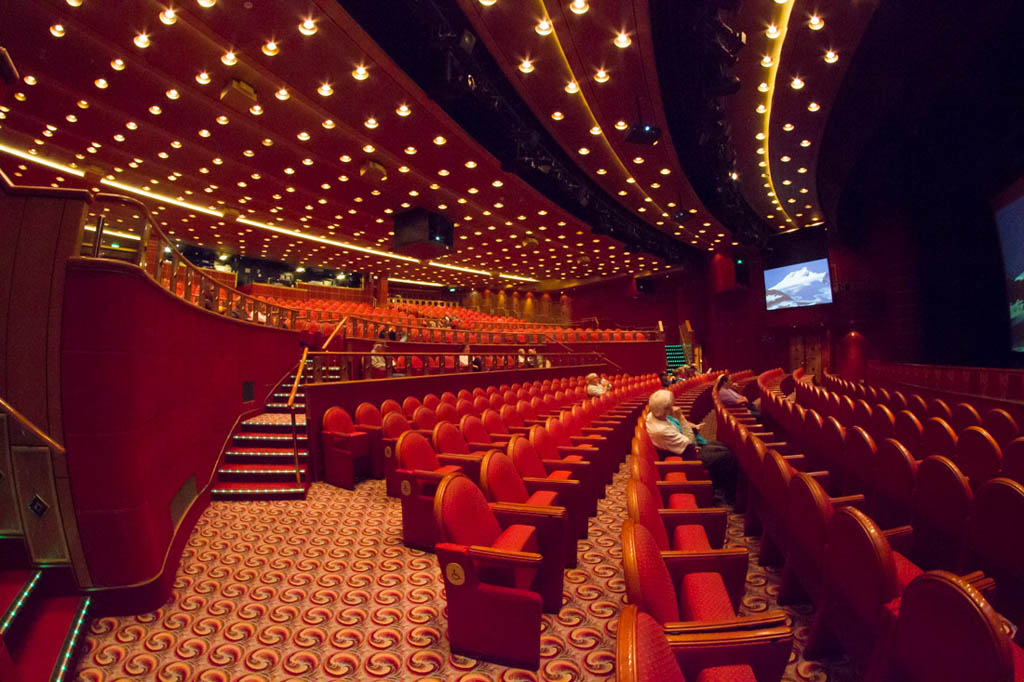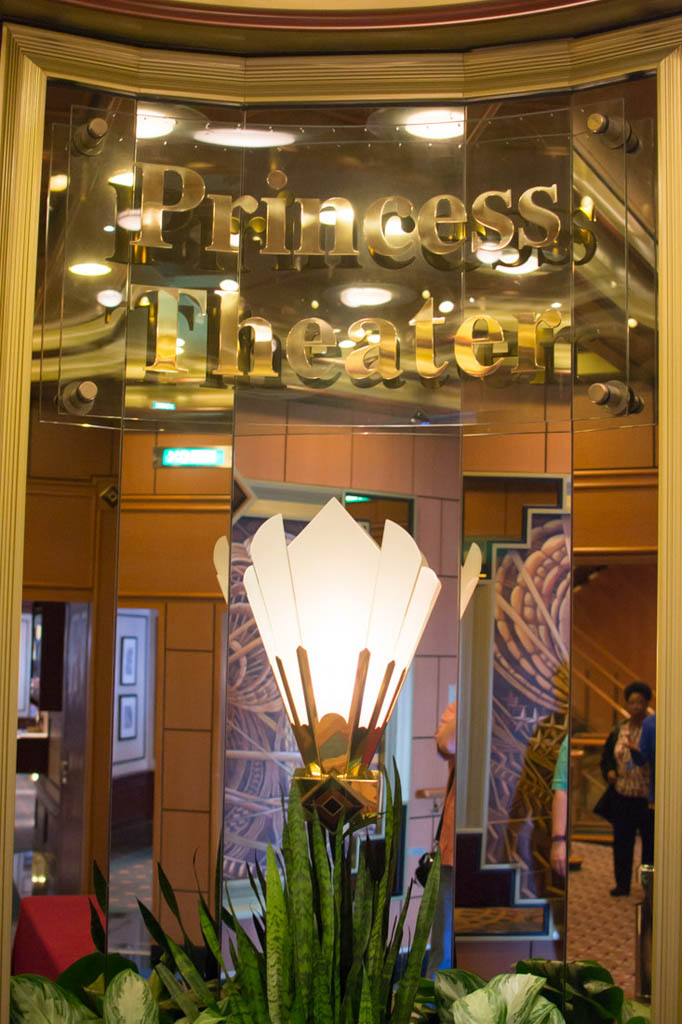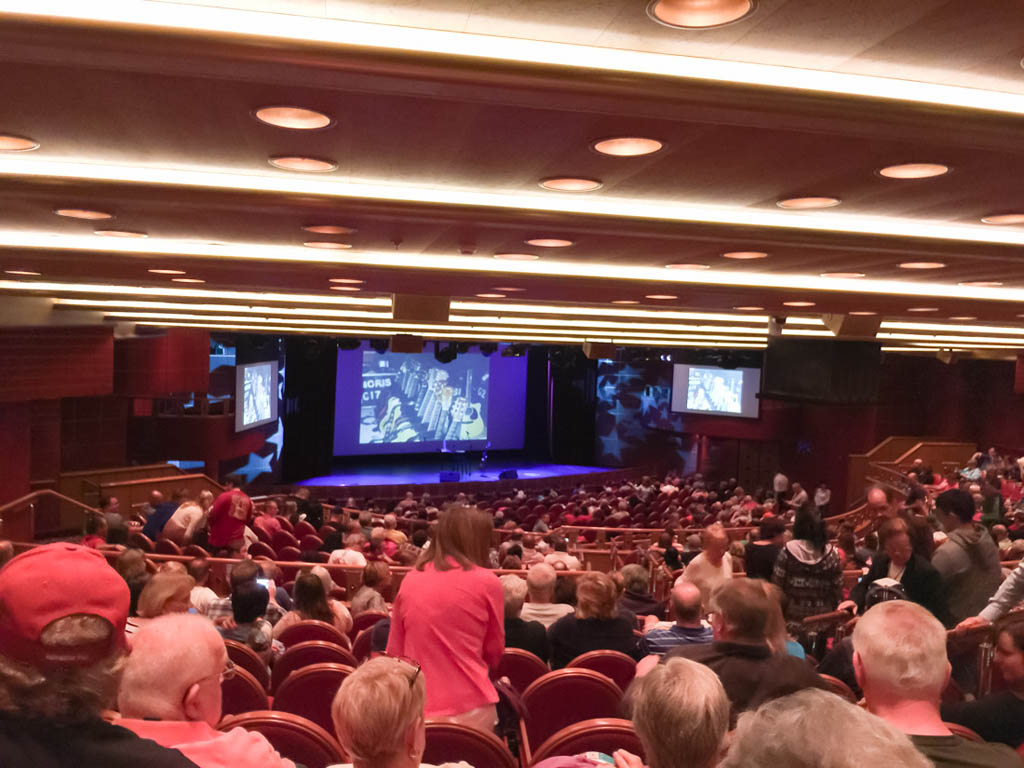 The Library and Internet Cafe
I never priced out how much it would be to use the internet onboard the ship. Mostly I just relied on my phone when we were in port. In between ports, there was no cell service or data, so the internet cafe could be an option for those that really need it.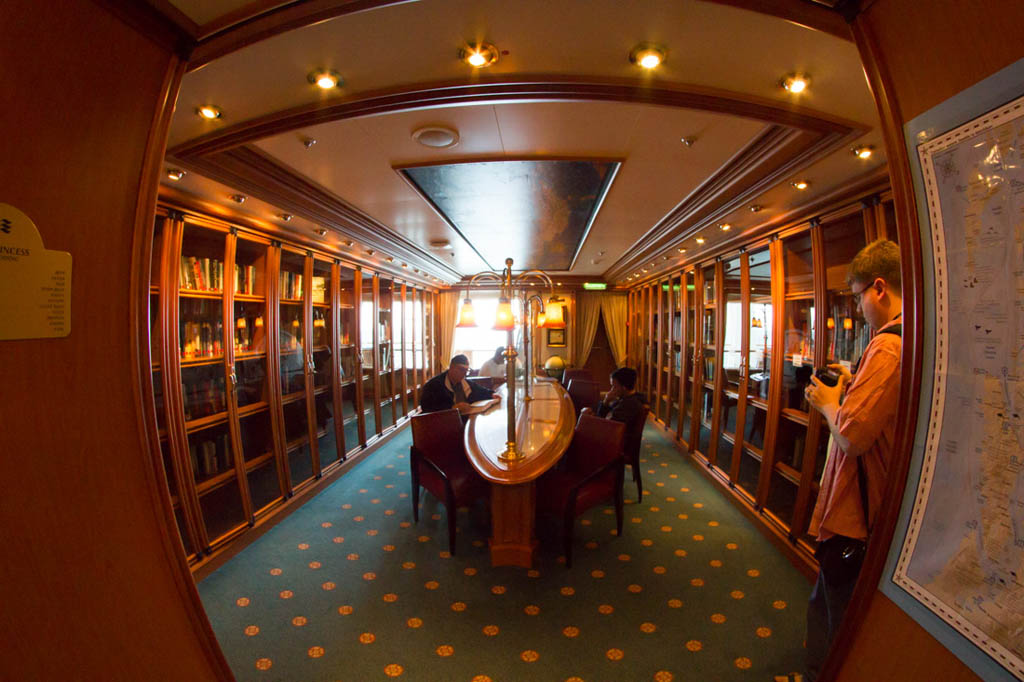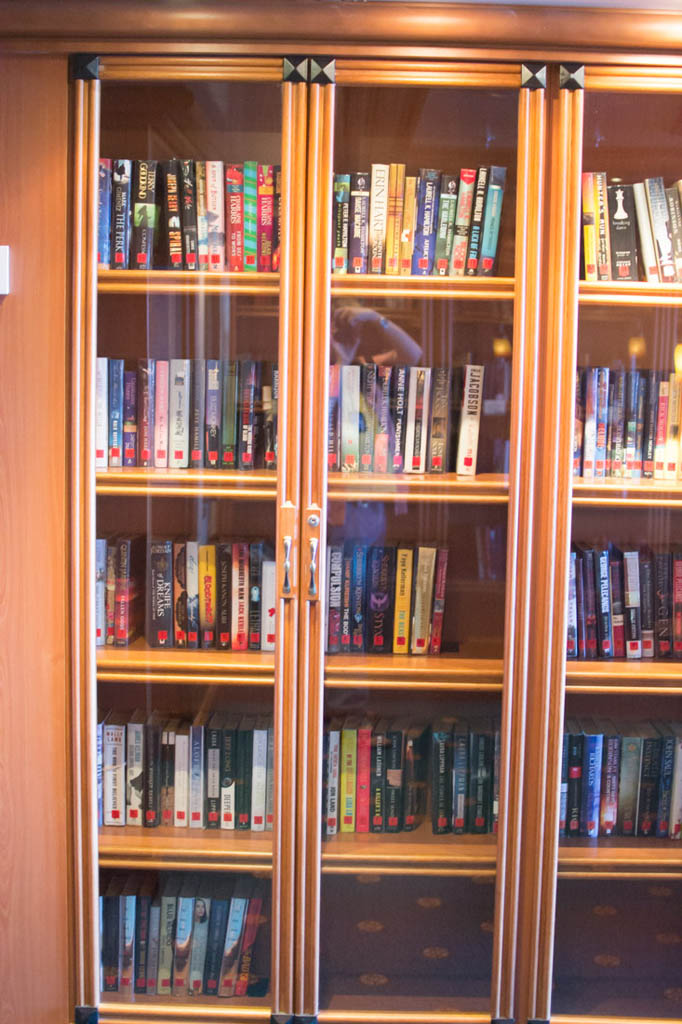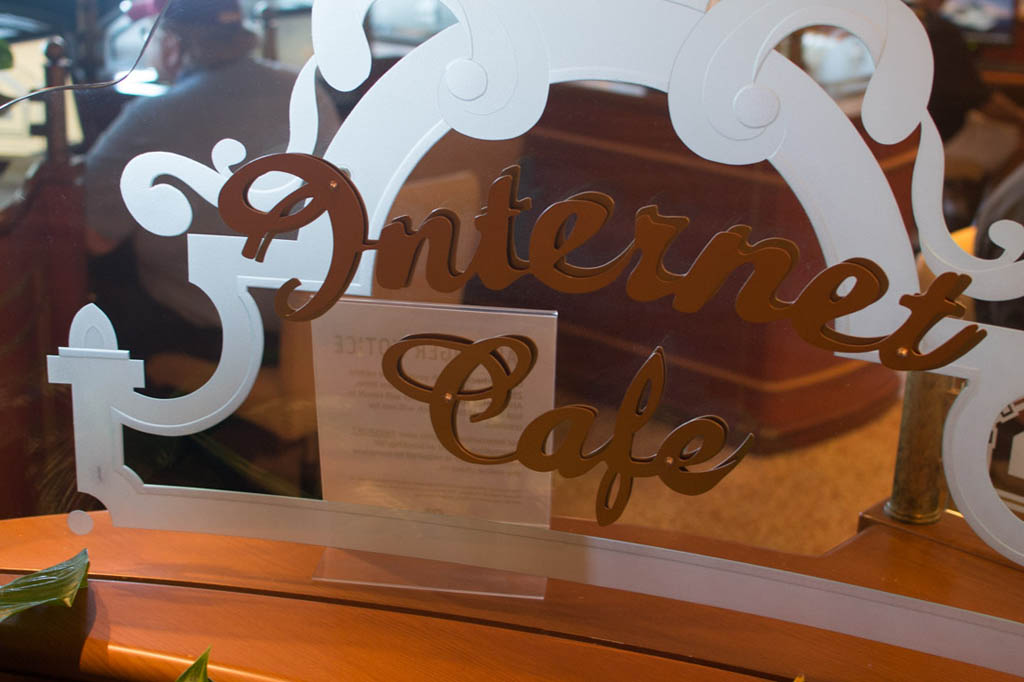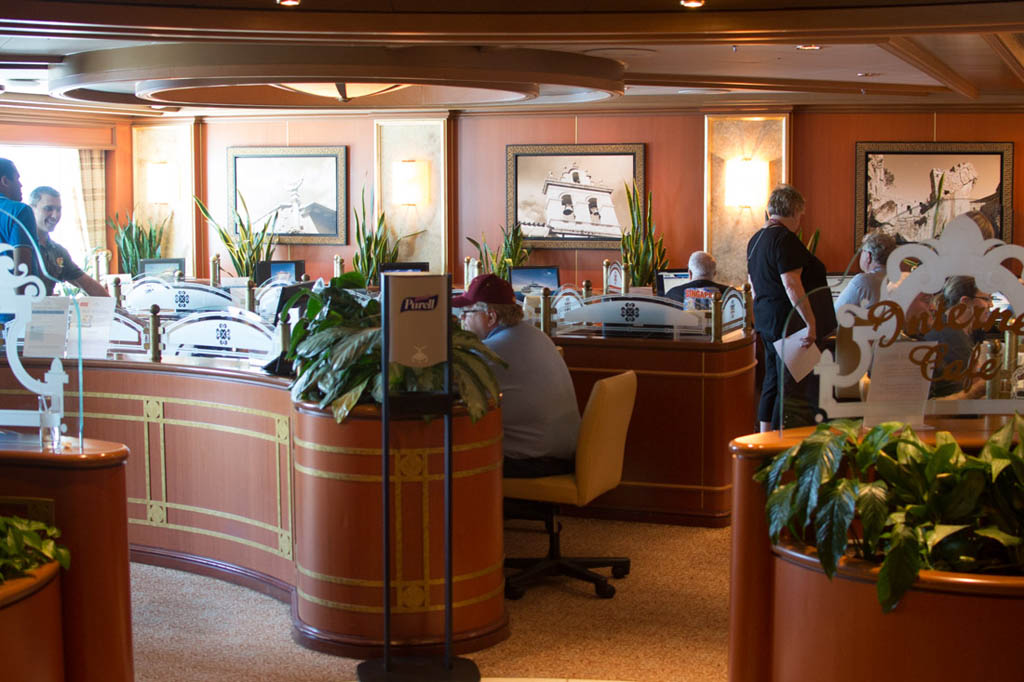 Kids Play Area
This was a play area for younger kids. There was also an area for older kids, with like some big couches and TVs and video games, but I didn't get photos of that area.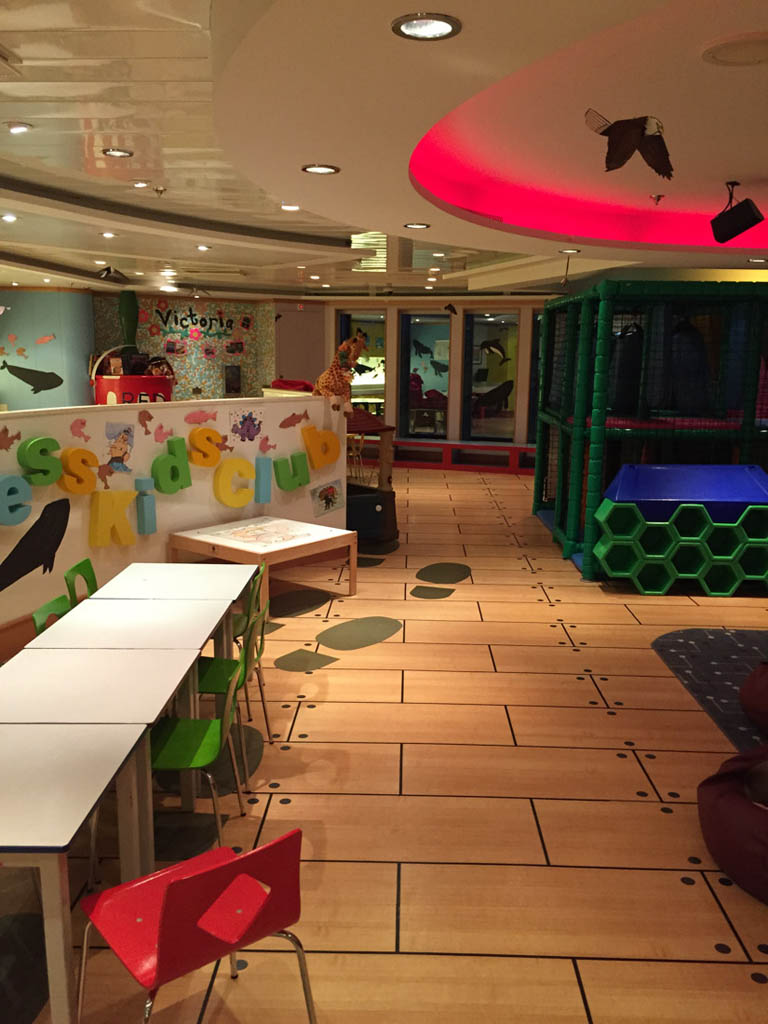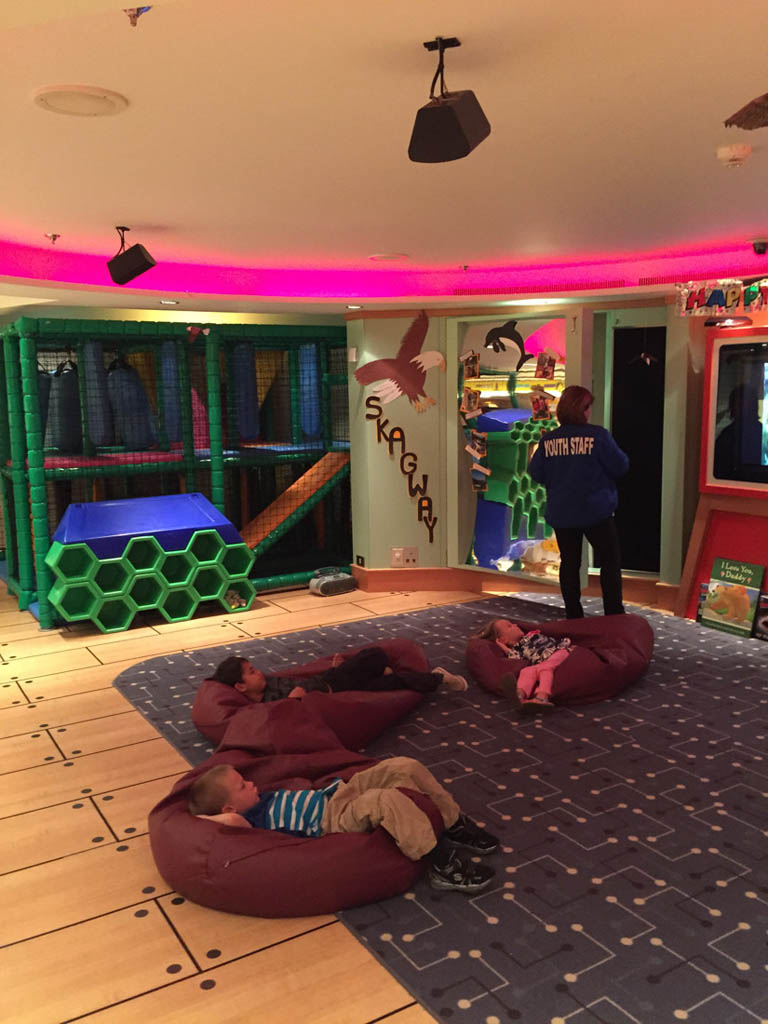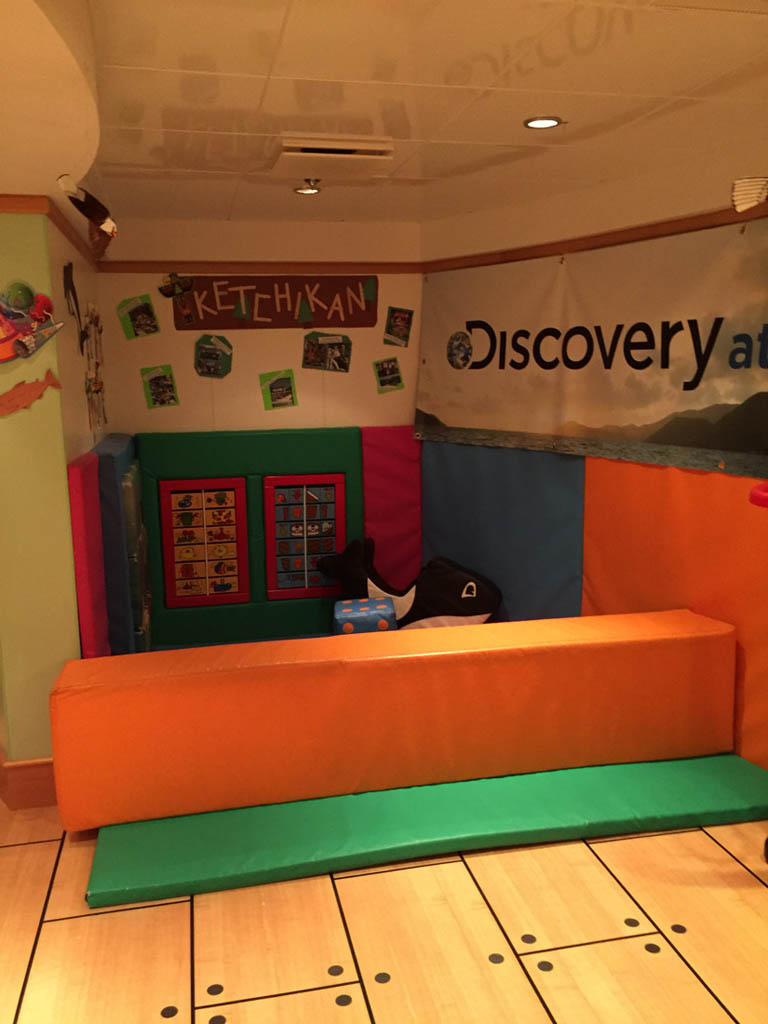 You could drop off kids that were potty trained. Non-potty trained kids (like my niece) had to be accompanied by an adult.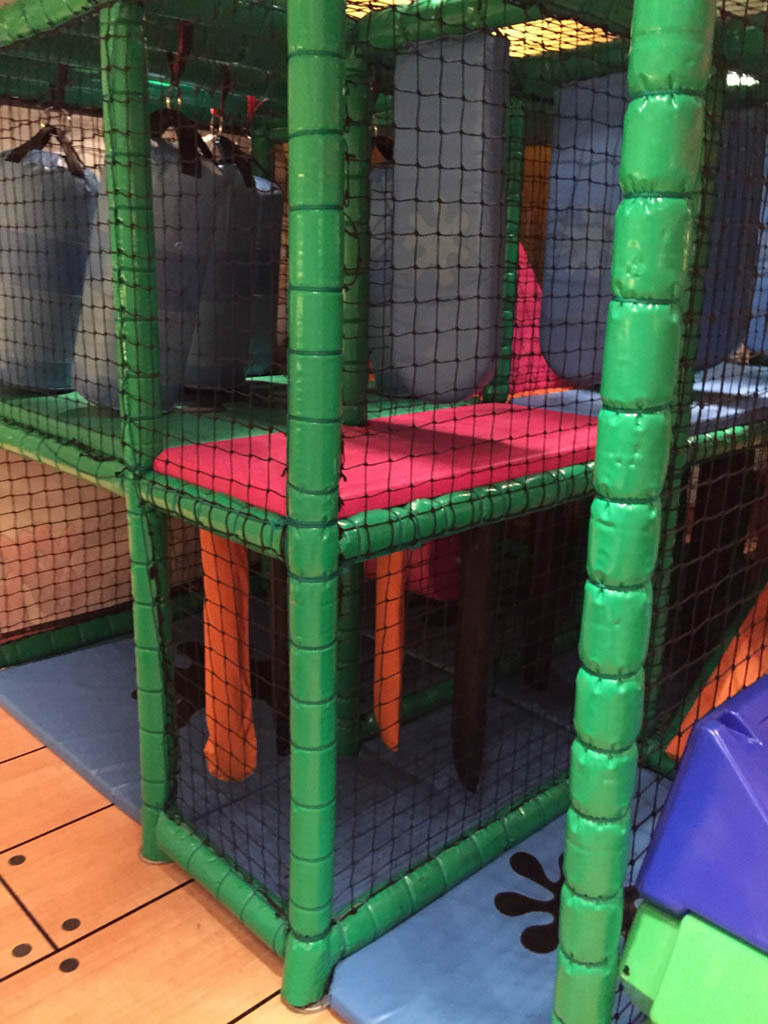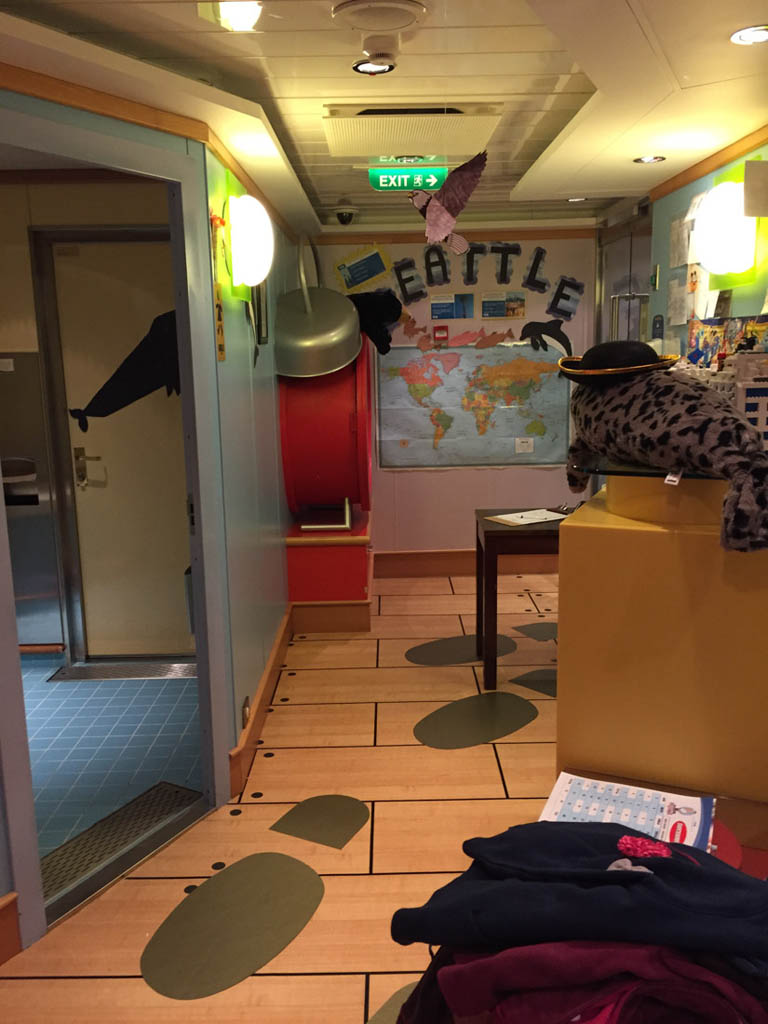 There was also a little outdoor area of the kids play area as well: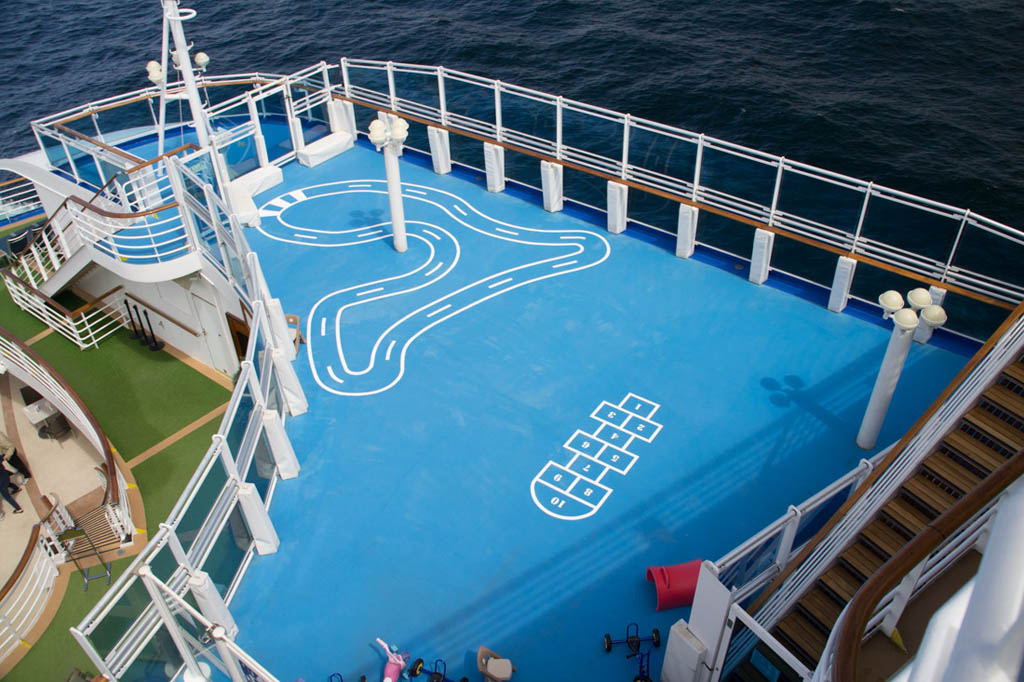 Overall, the ship was great. The service was mostly good. I was getting annoyed with a near constant "upselling" of things like soda passes and alcoholic beverages. I even noticed that I got significantly better and faster service when I ordered beer or wine with my meals. When I went without alcohol, our service suffered. My sister had talked to a staff member in port, and he mentioned that employees get "time off" bonuses for selling certain numbers of soda passes or drinks. He was off the ship because he had achieved a certain amount sold. I understand Princess's desire to incentivize, but the upselling really did leave a sour taste about the entire shipboard experience.
I still don't think I have a "favorite" cruise line just yet. In the past 10 years, we've been on Royal Caribbean, Celebrity, and now Princess. I have always liked Carnival, but it's been 15 years since I've been on a Carnival Cruise, so I'm guessing they could've changed as well.
Have you been on a Princess cruise? What did you think? What is your favorite cruise line?