This post may contain affiliate links. Please see my advertiser disclosure for more details.
---
Today, a review of the Des Moines Farmers Market! The Farmers Market was not originally on our travel itinerary for this trip. We had heard about it, but we figured that, as tourists, we weren't exactly in the market for produce. But literally every Uber driver, hotel desk receptionist, and everyone else we encountered said that we must visit the Farmer's Market. So we decided to take them up on this universal recommendation. The market was just a ten minute walk from our hotel, the Des Moines Embassy Suites. It occurs every Saturday, and it really was a lovely place!
Here are some photo highlights!
Overview of the Des Moines Farmers Market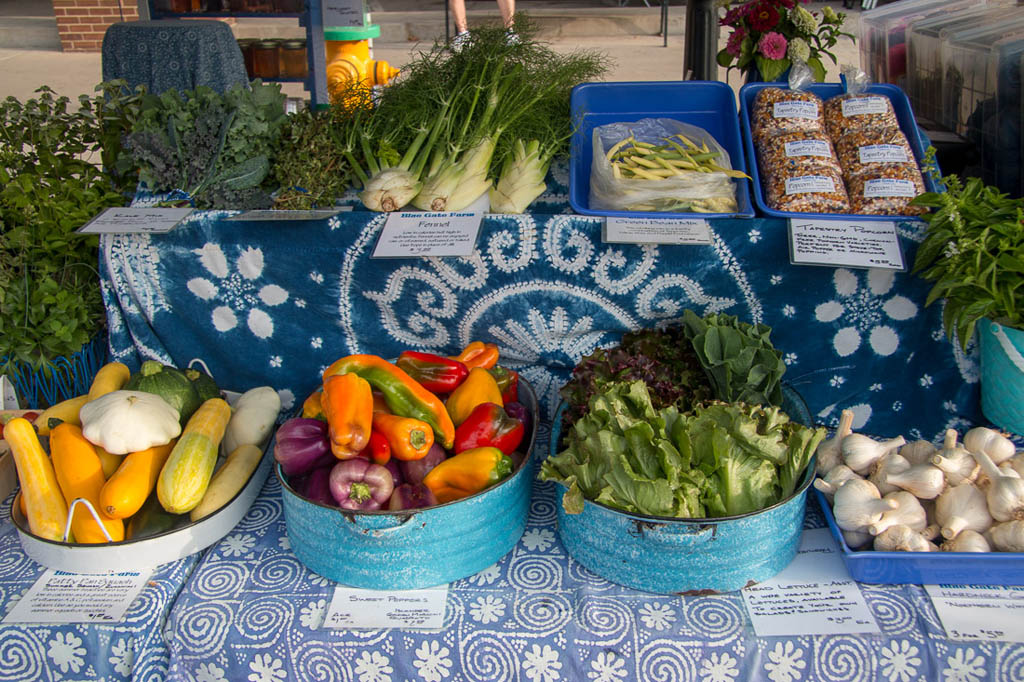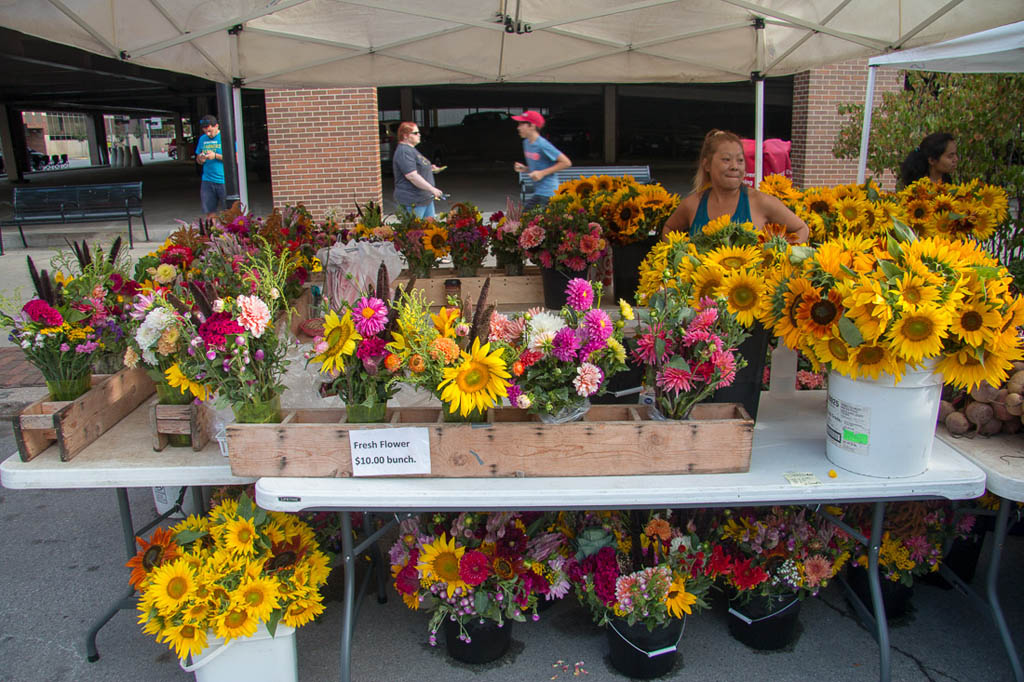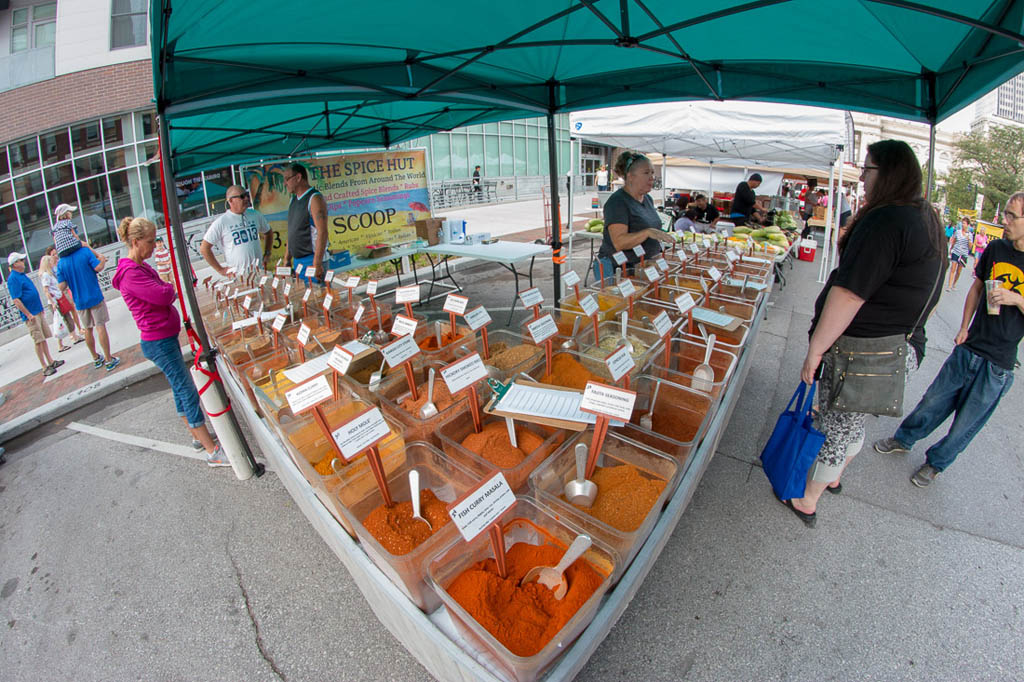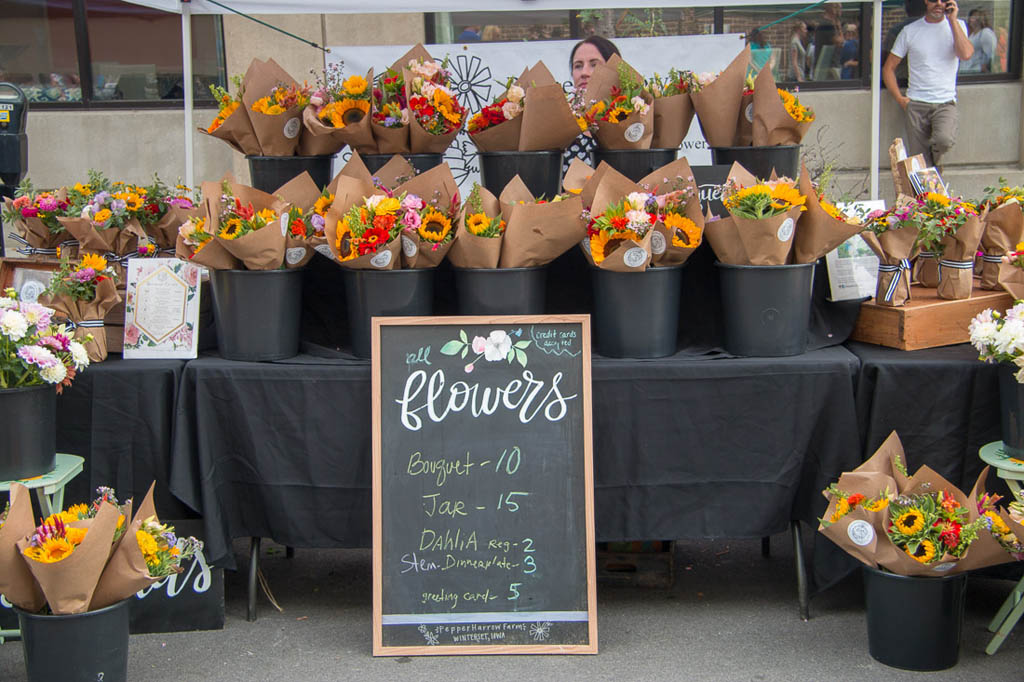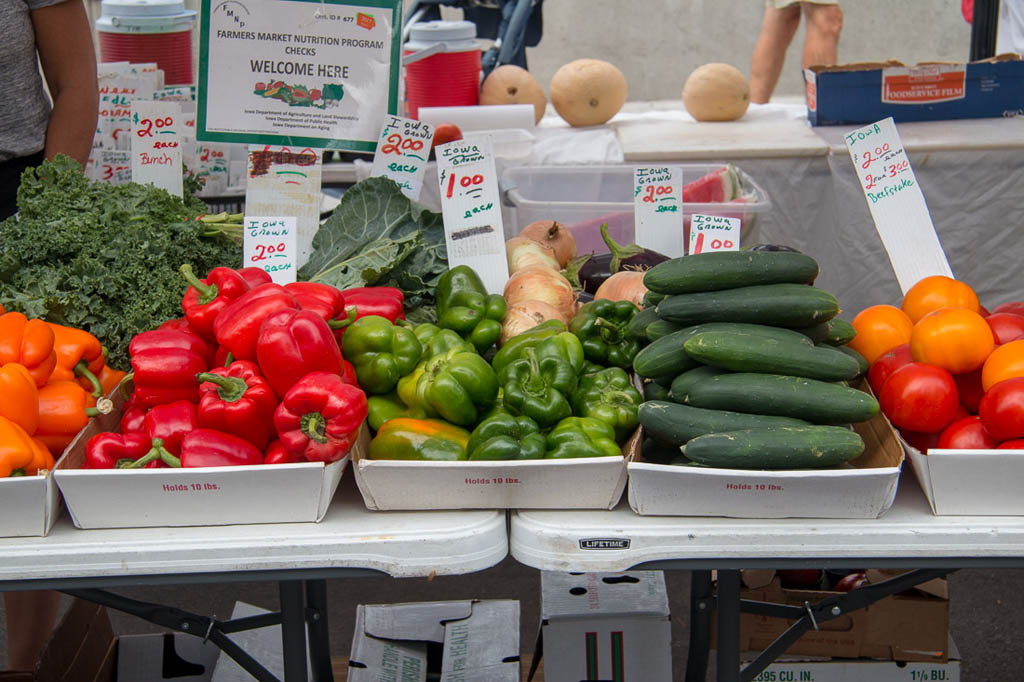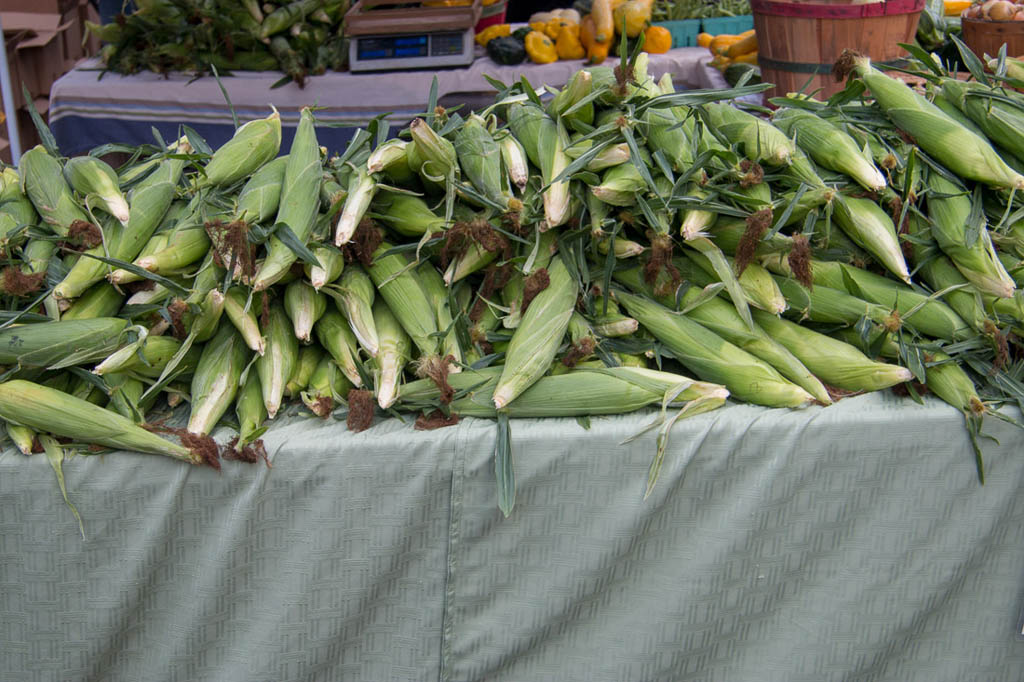 Additional Details about the Farmer's Market
We arrived early in the morning, very shortly after it opened. We hadn't eaten any breakfast yet, and it was a good thing, because there were so many food options. As soon as we arrived, Ken spotted a breakfast sandwich he wanted to try.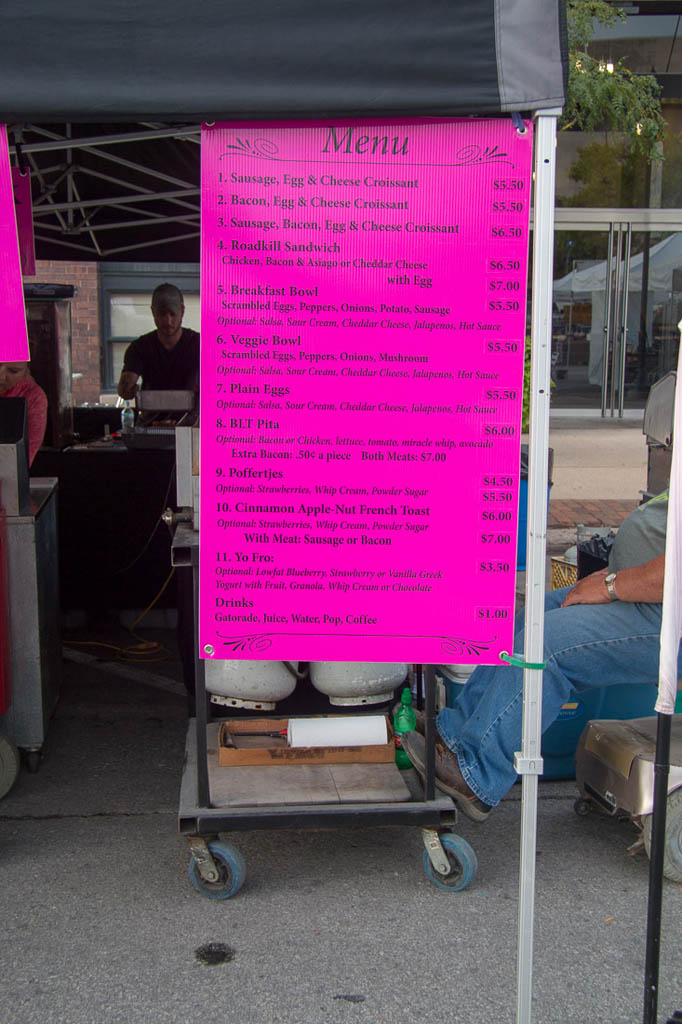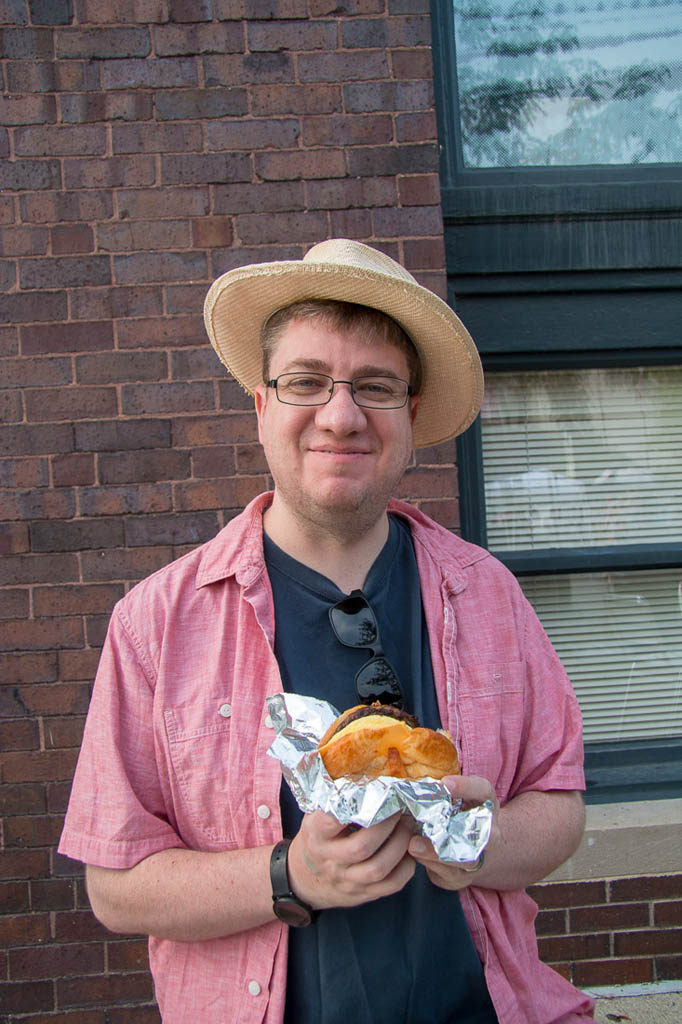 Since it wasn't too crowded yet, we were able to nab a small table to sit down while Ken ate his sandwich. (I was waiting to see what other food options caught my eye).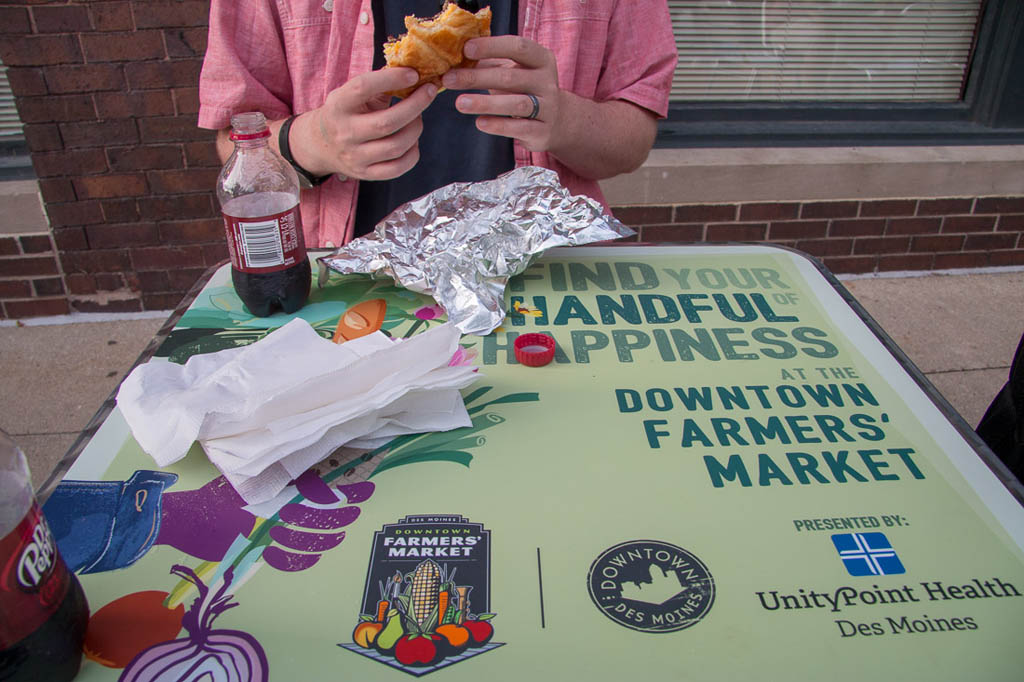 Once Ken finished his sandwich, we started exploring the Farmer's Market more.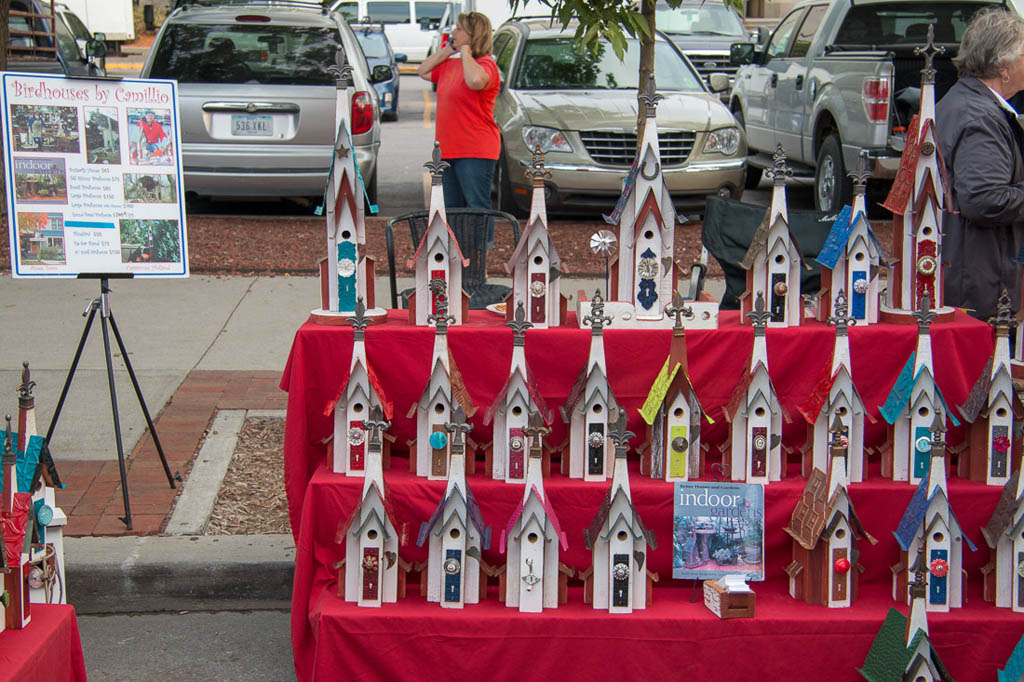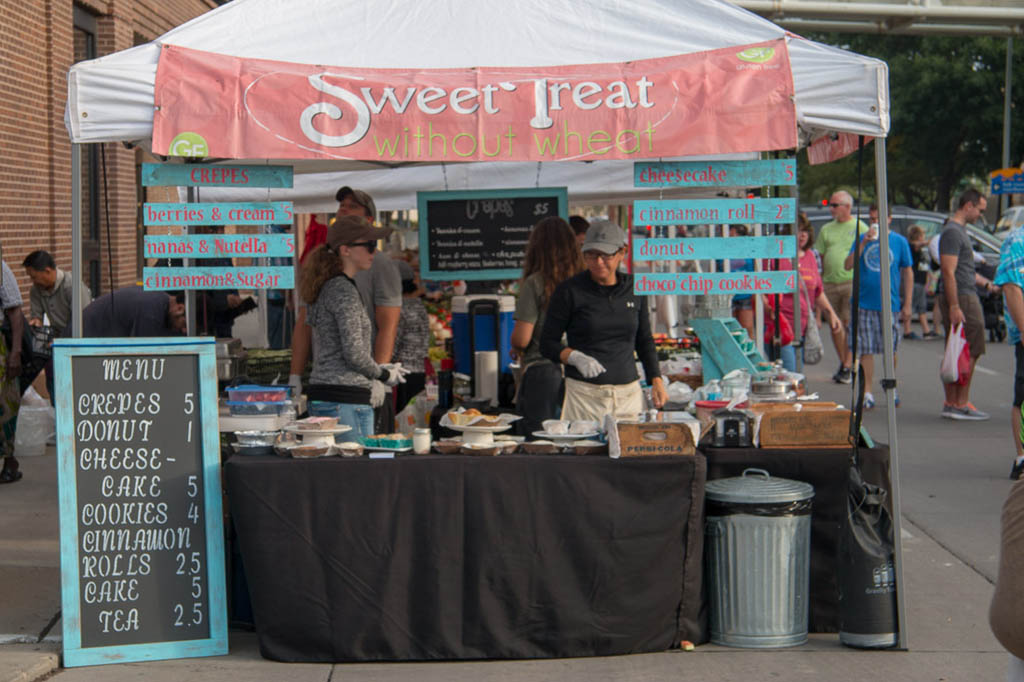 I literally don't think I've ever seen more mushrooms in a single place than what was on this table.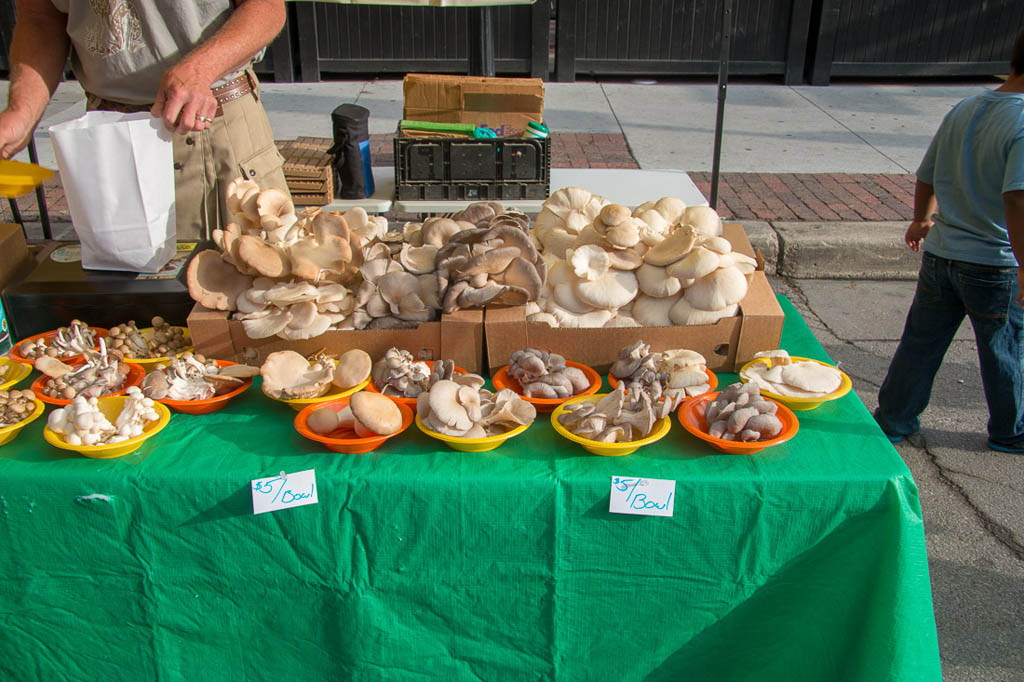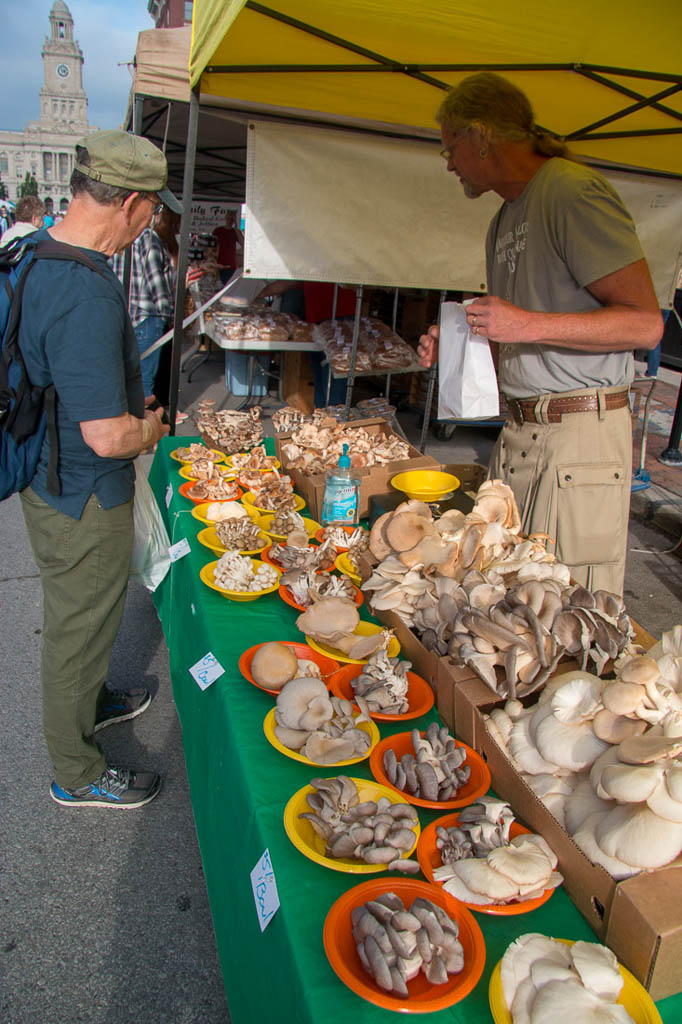 Trying Different Foods at the Des Moines Farmers Market
I decided to pace myself when deciding on what to eat. I wanted to try small portions from multiple places. First up, this cheburekie and pierogi stand.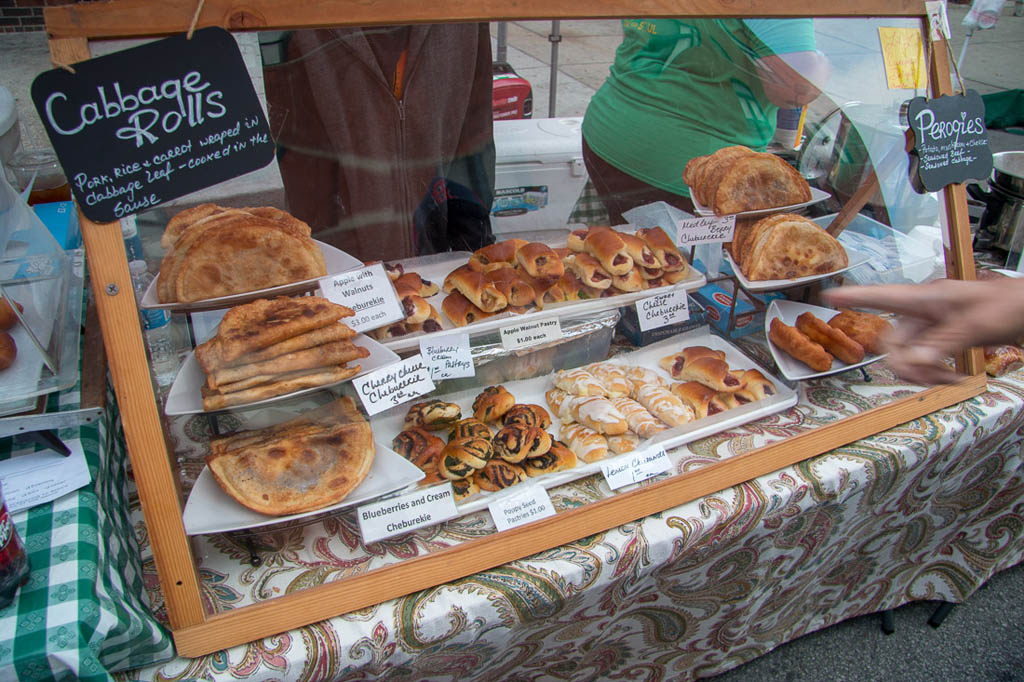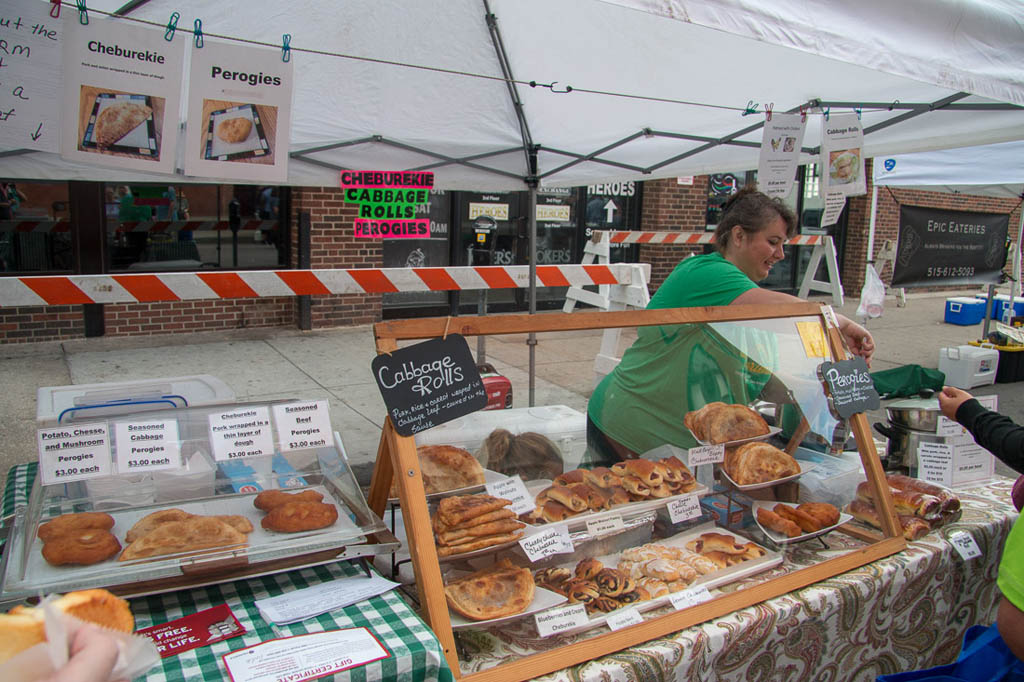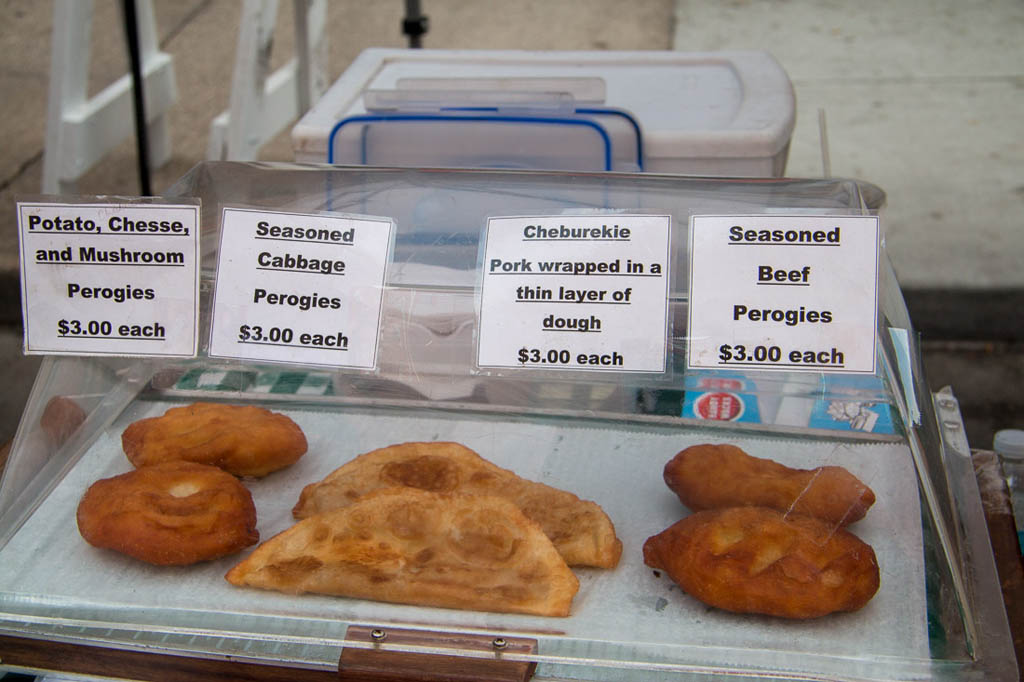 These certainly weren't like the pierogies I grew up with in Pittsburgh. They were much larger and crispier. But still delicious nonetheless!
The next food I tried was the Iowa Mac and Eggs from the Vivian's stand.
This. Was. Amazing.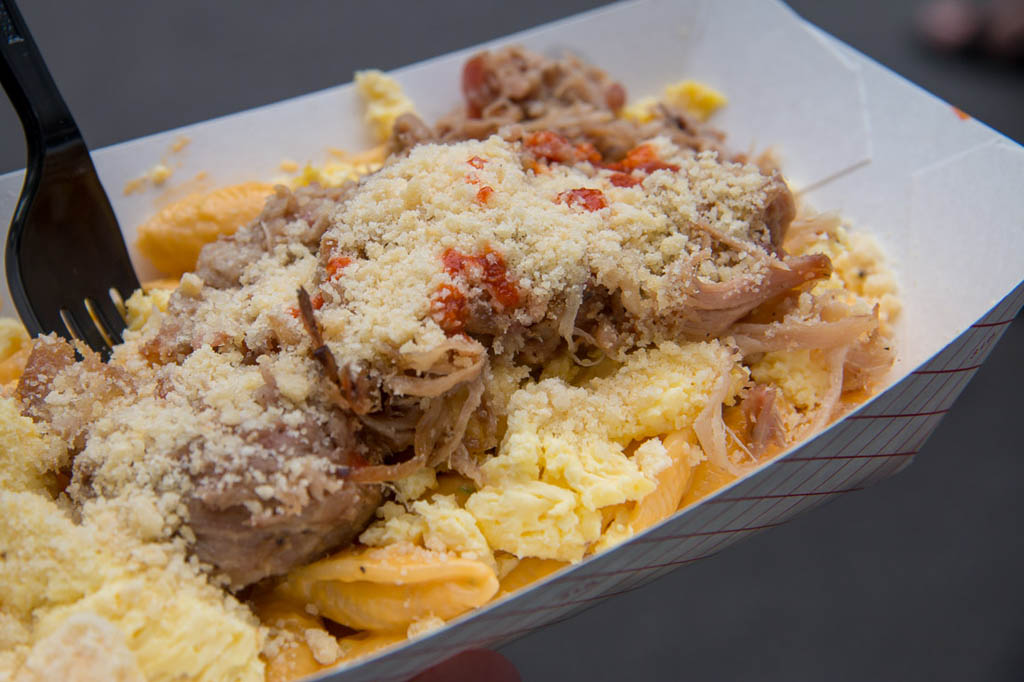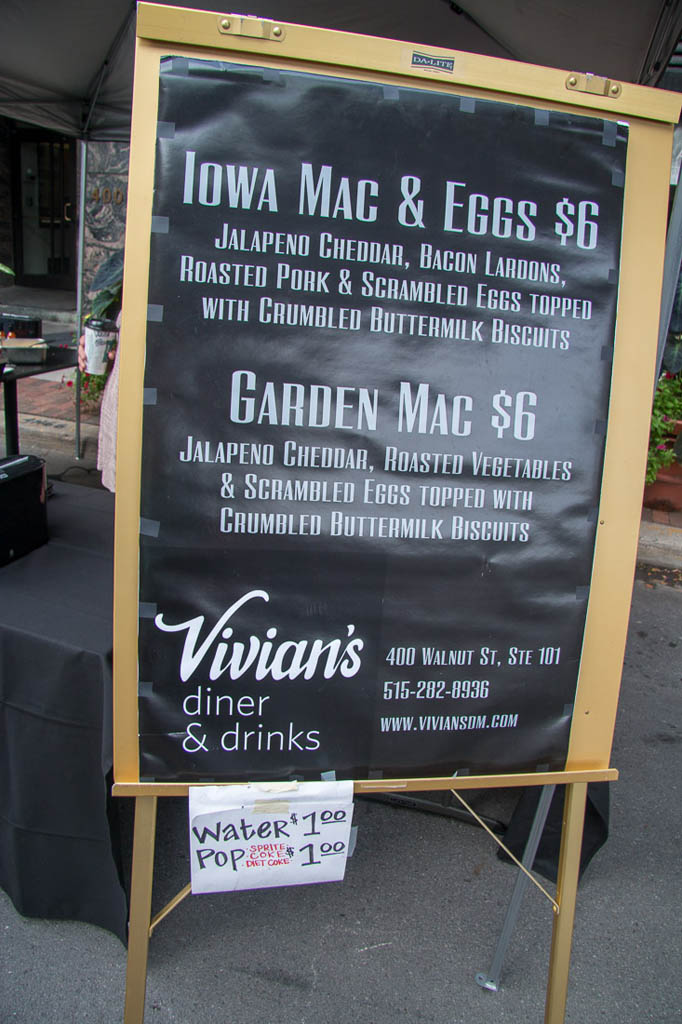 Additional Sites around the Farmers Market
We walked around for a little while more.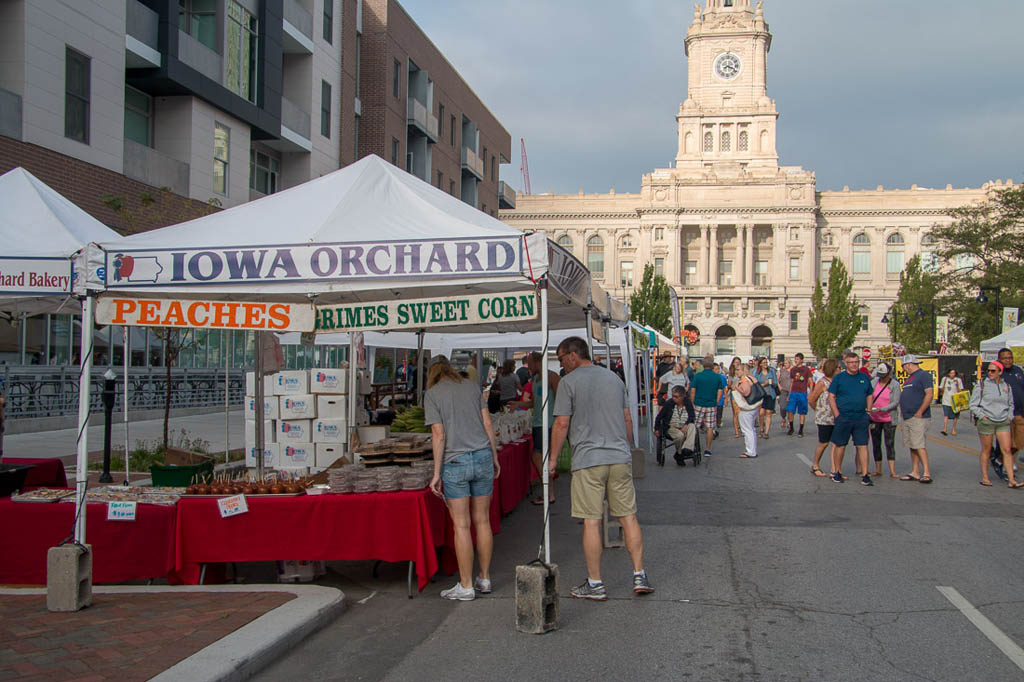 (That building in the background is the Polk County Courthouse. Not to be confused with the Iowa State House, which we visited later in the afternoon).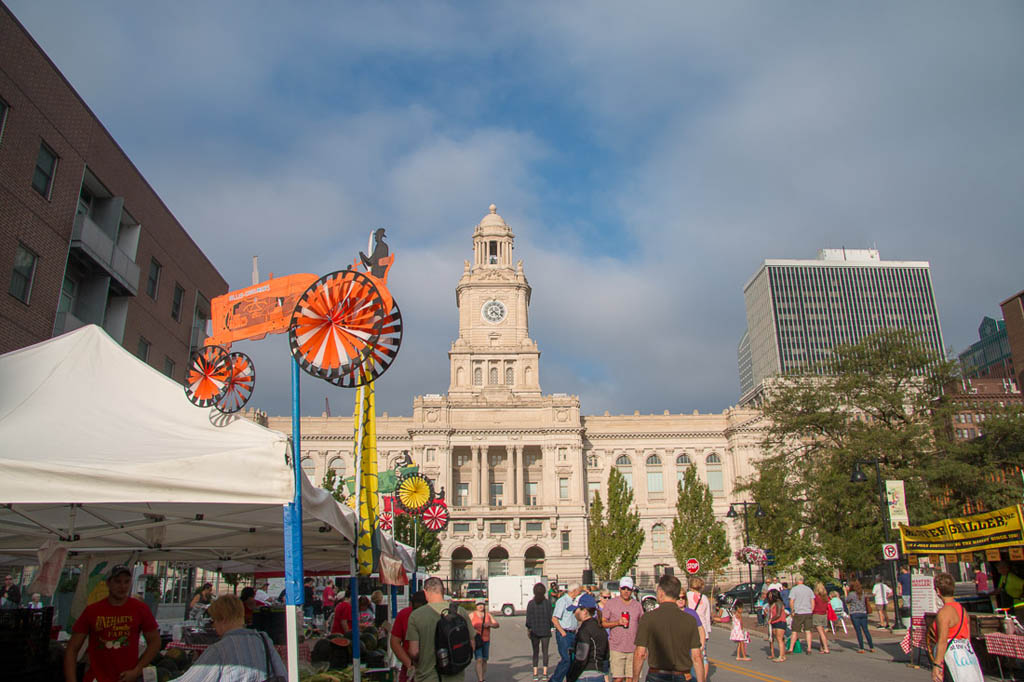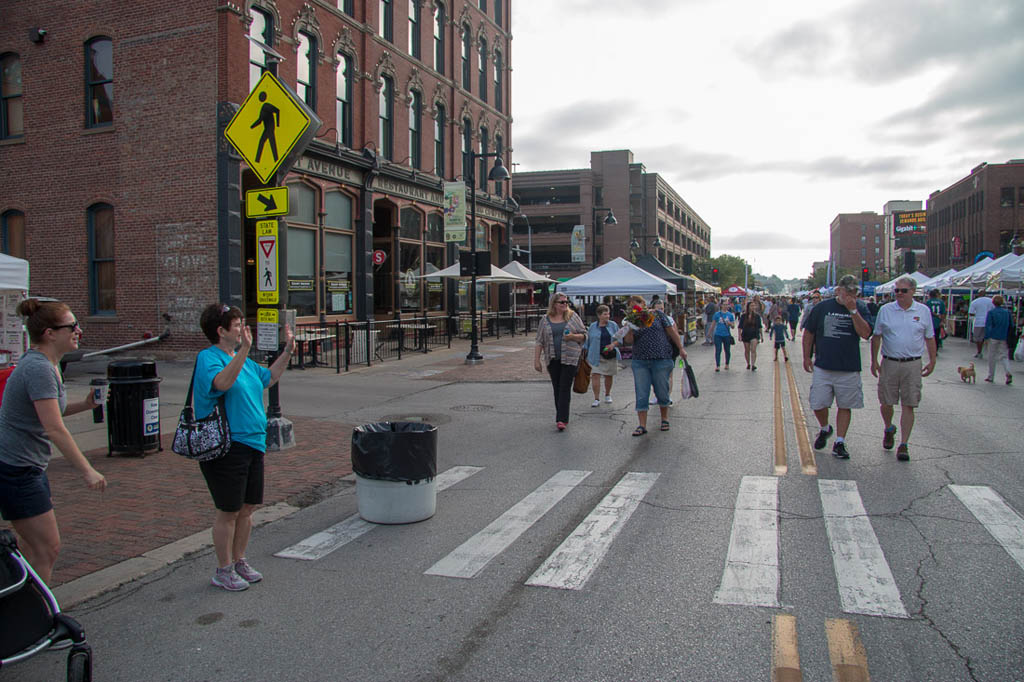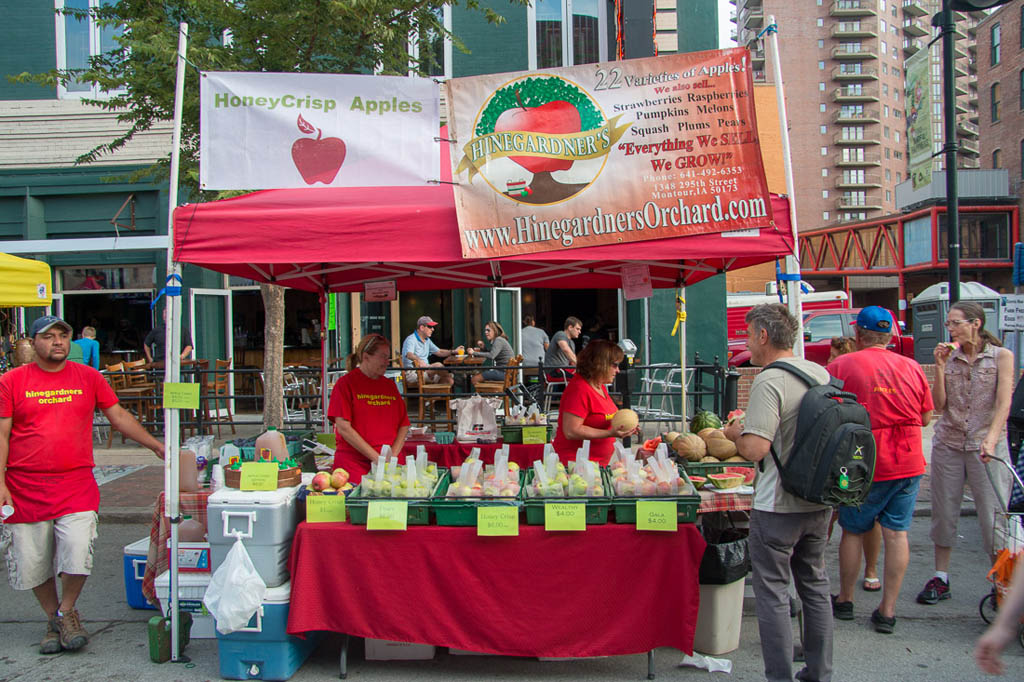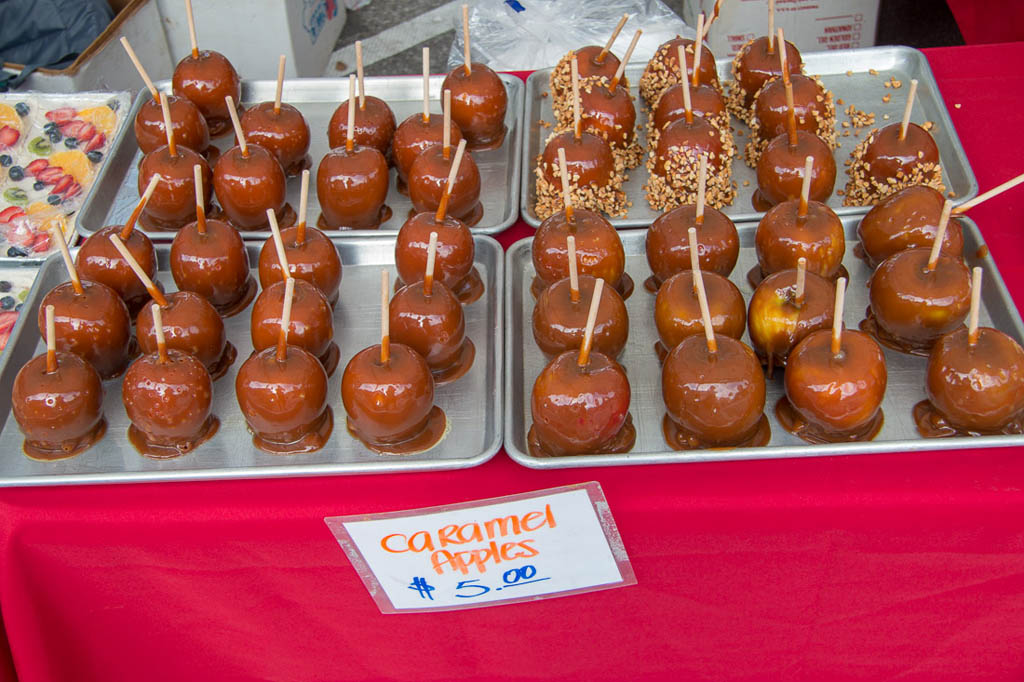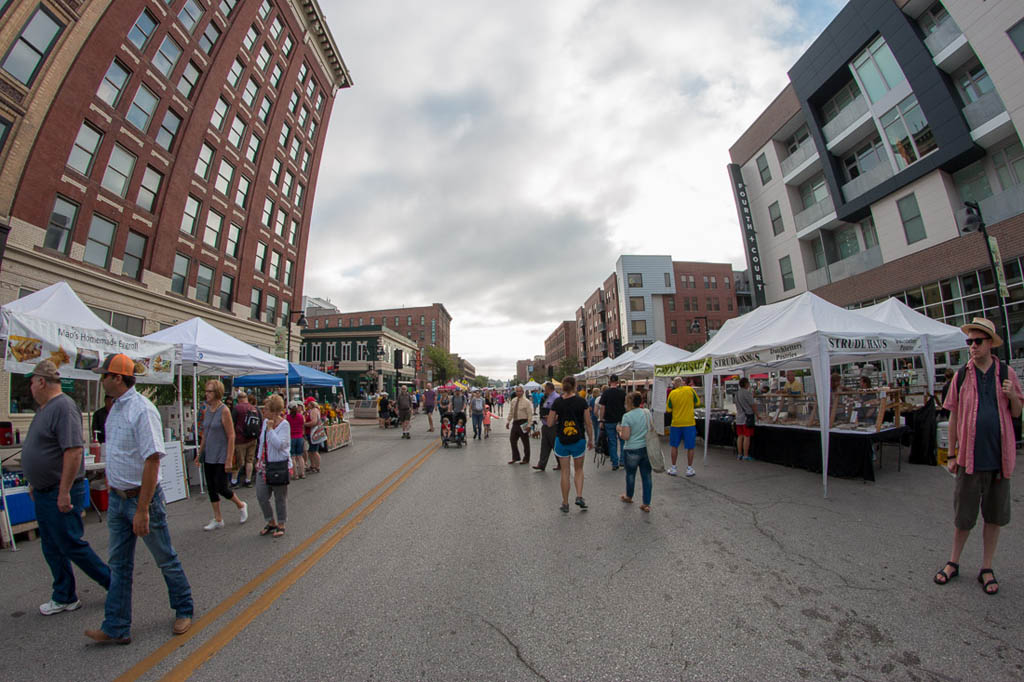 The time we had finished exploring, the crowds had definitely picked up.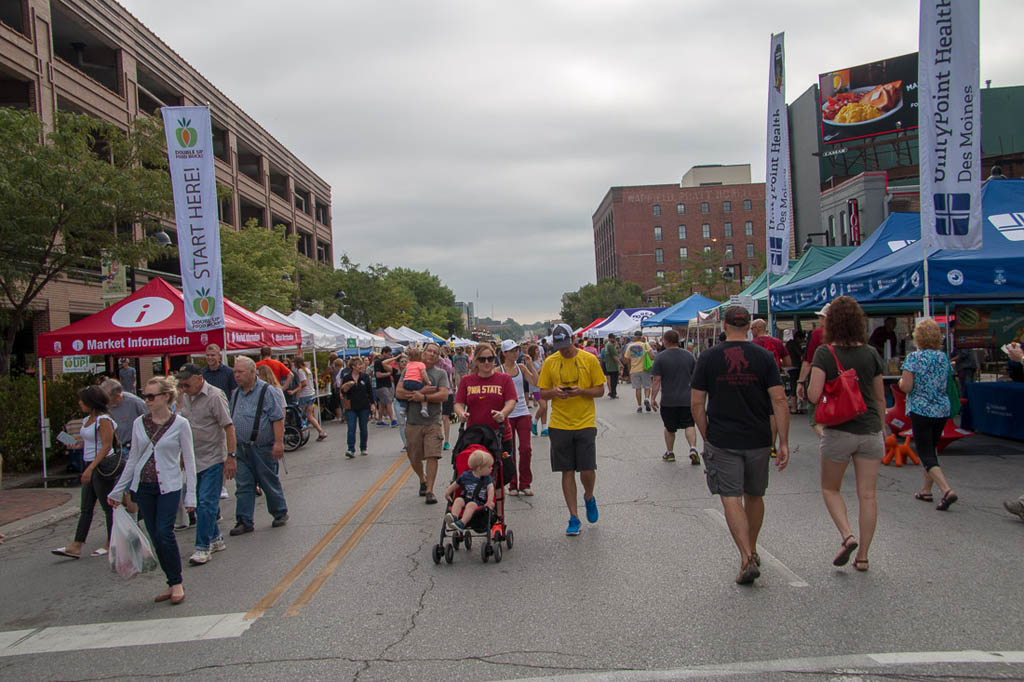 We walked back to our hotel to get things gathered up for the rest of our sightseeing that day!
We definitely recommend the Farmer's Market. It's scenic (great for picture taking), and there are great foods to try. And, of course, if you're in need of produce, there is plenty there. (Since we were just visiting though, we definitely didn't need any zucchini or anything).
Have you been to the Des Moines Farmers Market? Or what about other Farmers Markets that have been memorable? Share them in the comments below!