This post may contain affiliate links. Please see my advertiser disclosure for more details.
---
This is a "Blast from the Past" post. These posts chronicle our travels and other life events before we started blogging!
In 2008, Ken and I took our first big road trip together. We drove from DC > Atlanta > New Orleans > San Antonio > Memphis > DC.
This post covers our visit to Atlanta, GA!
World of Coca Cola
Our sightseeing in Atlanta started with the World of Coca Cola. Our hotel was on the outskirts of the city, so we drove into the city and parked in a garage near the World of Coca Cola.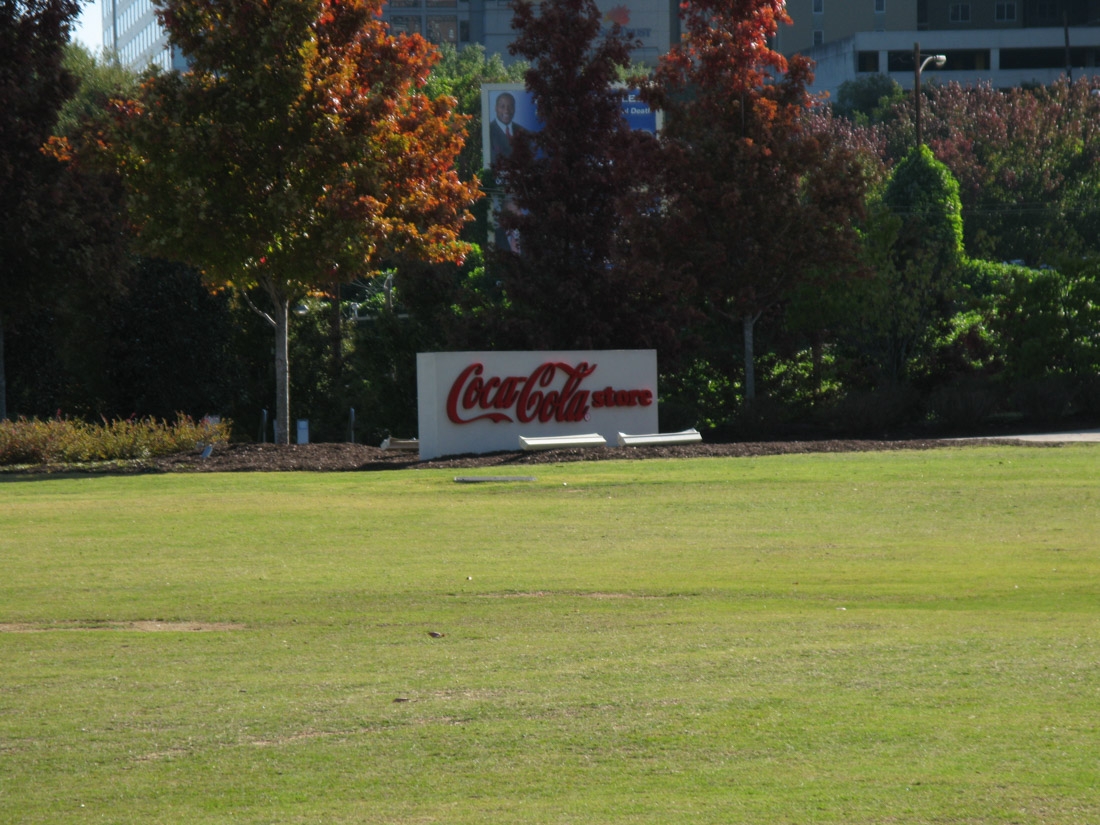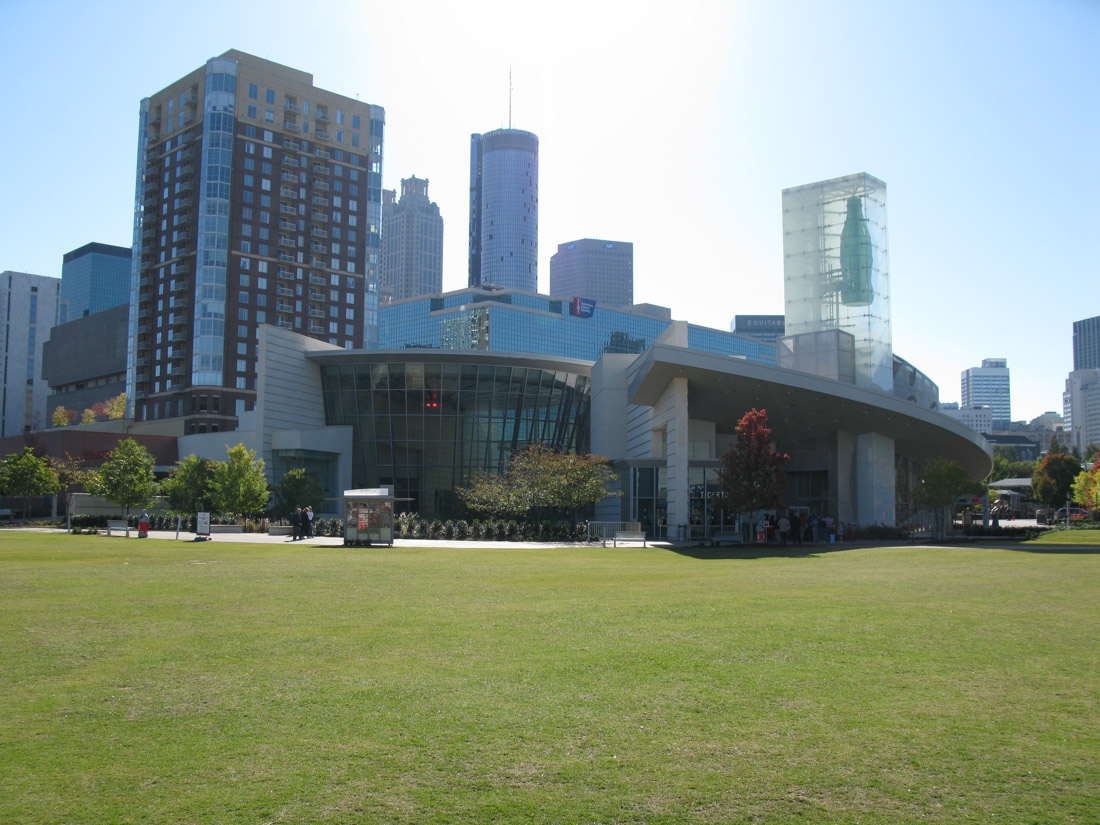 To be honest, I kind of had low expectations for this place, but the exhibits inside were really great!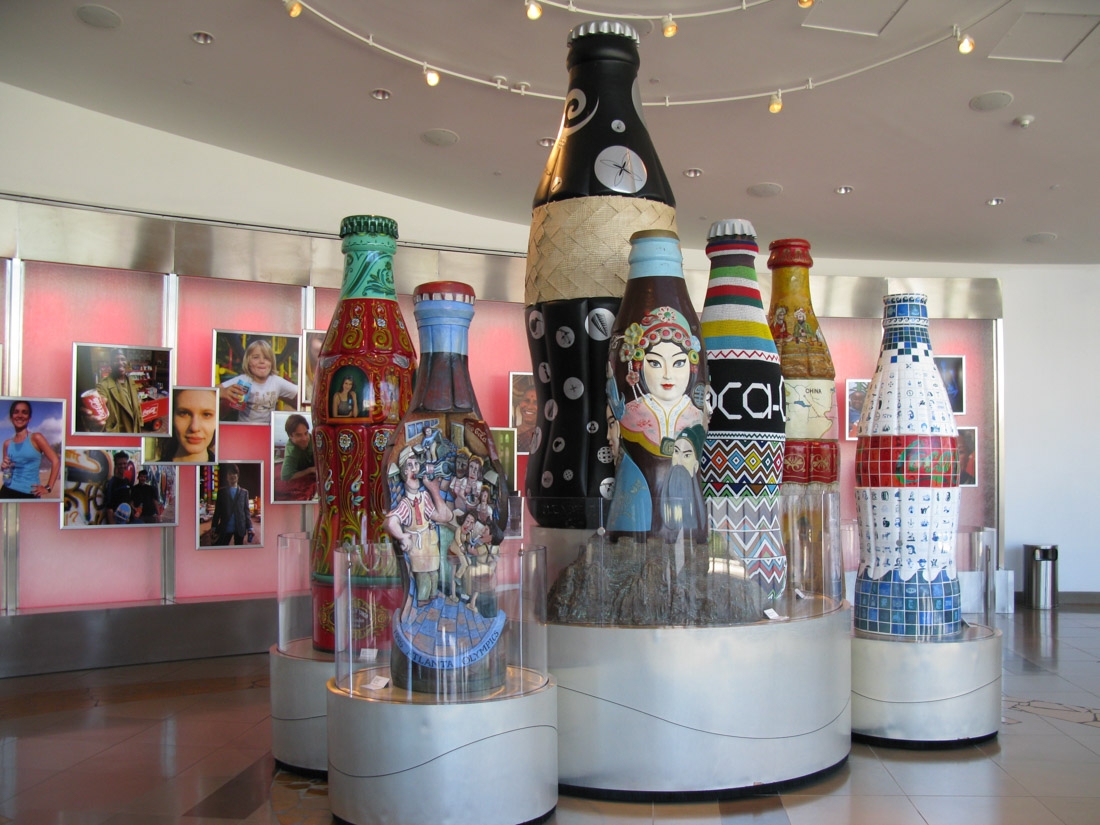 Like this room filled with Coca Cola memorabilia.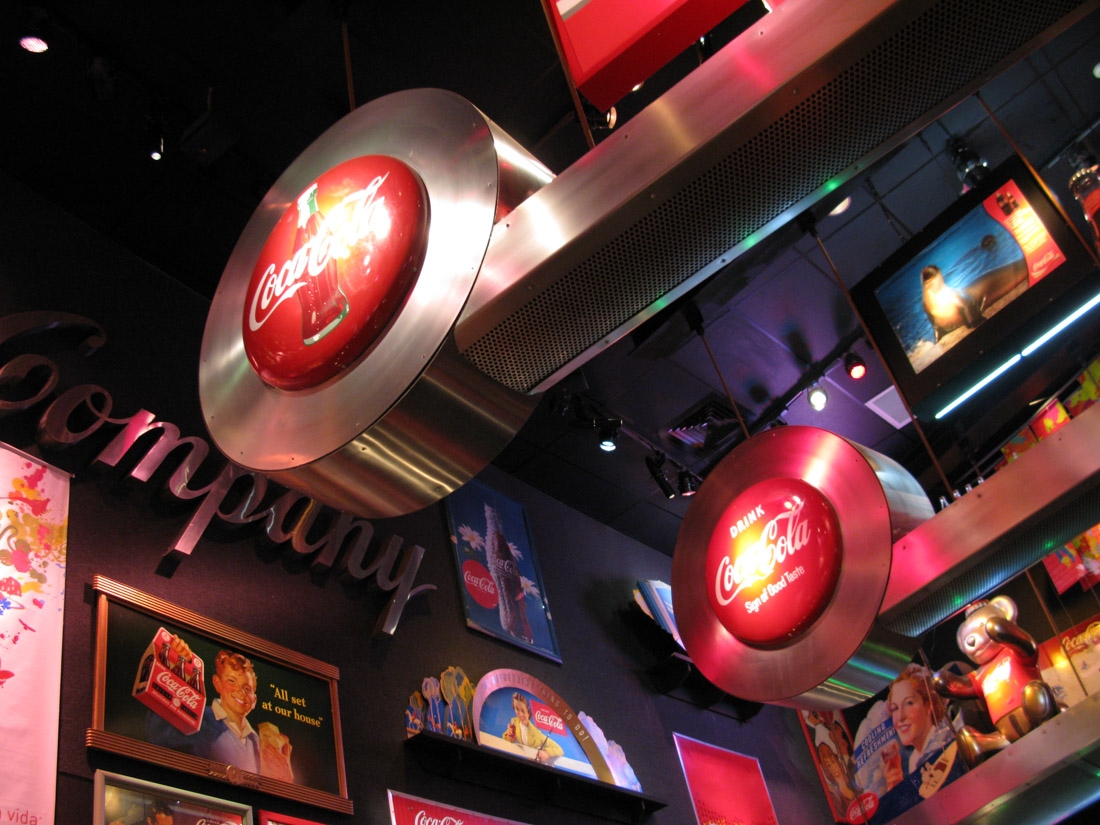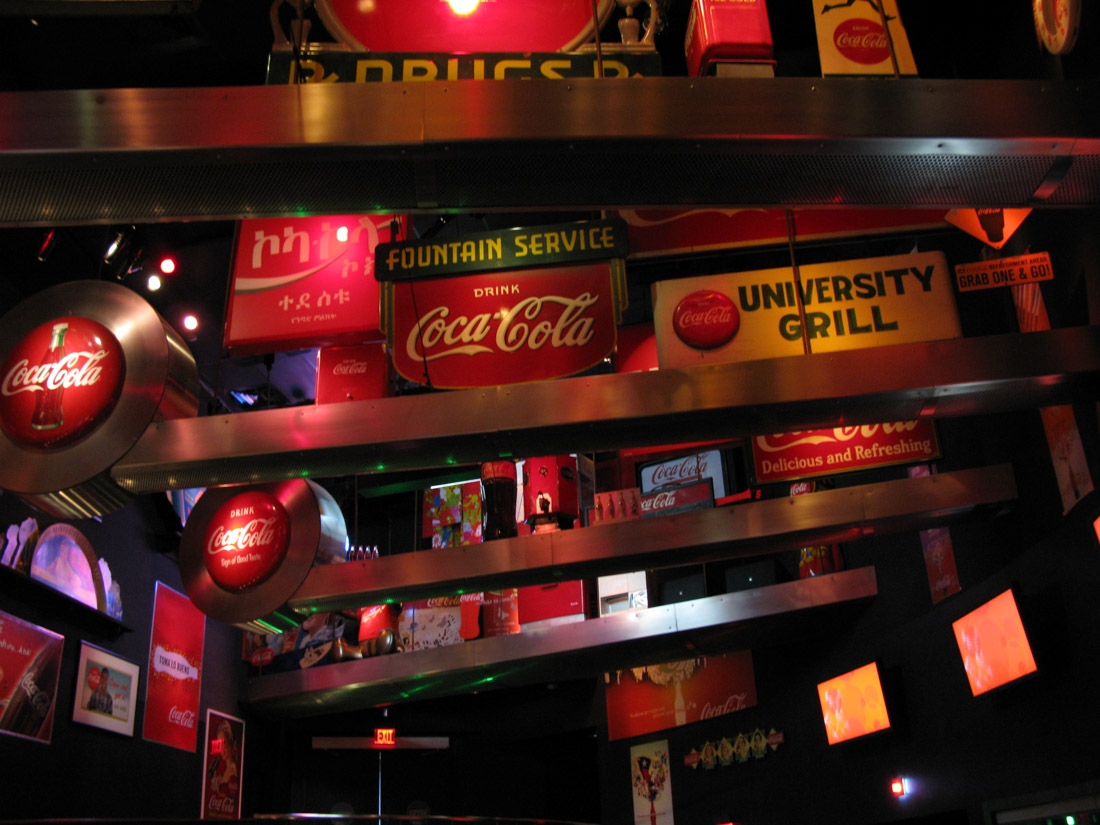 And they had a room dedicated to international versions of Coca Cola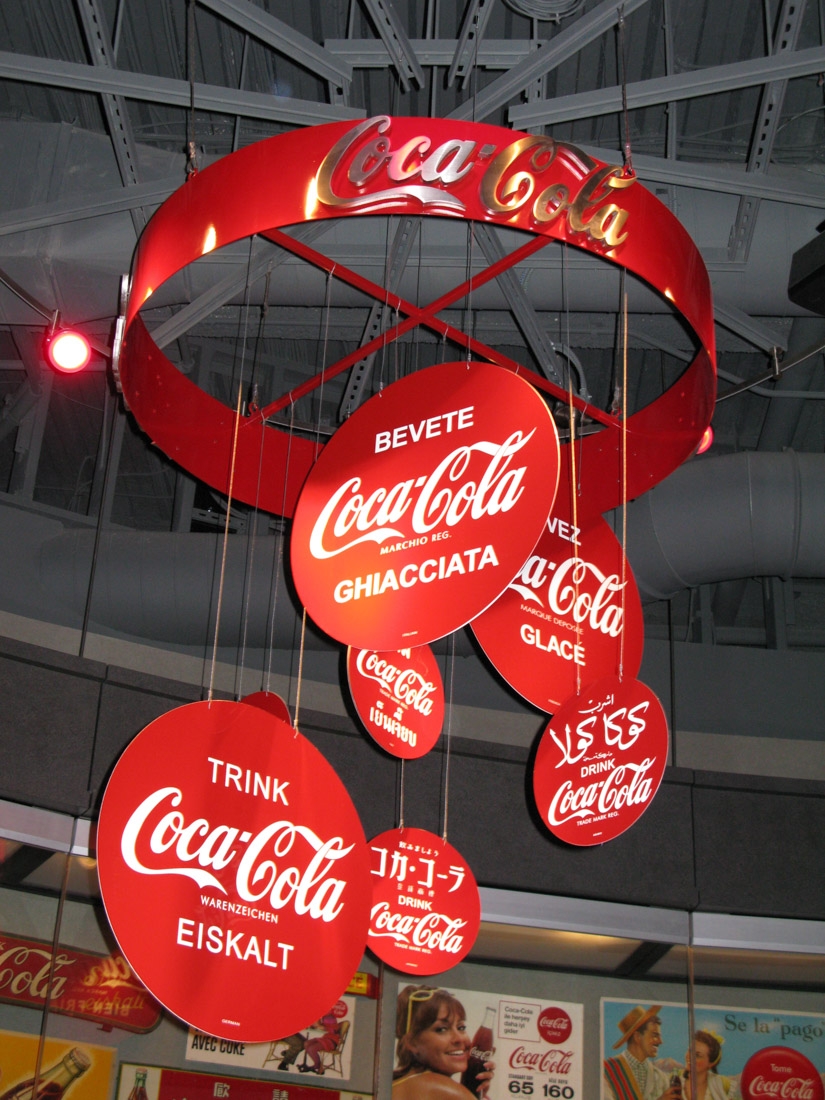 I focused on the Middle Eastern and Arabic language stuff! (I used to live in Egypt! More on that in future "Blast from the Past" posts!)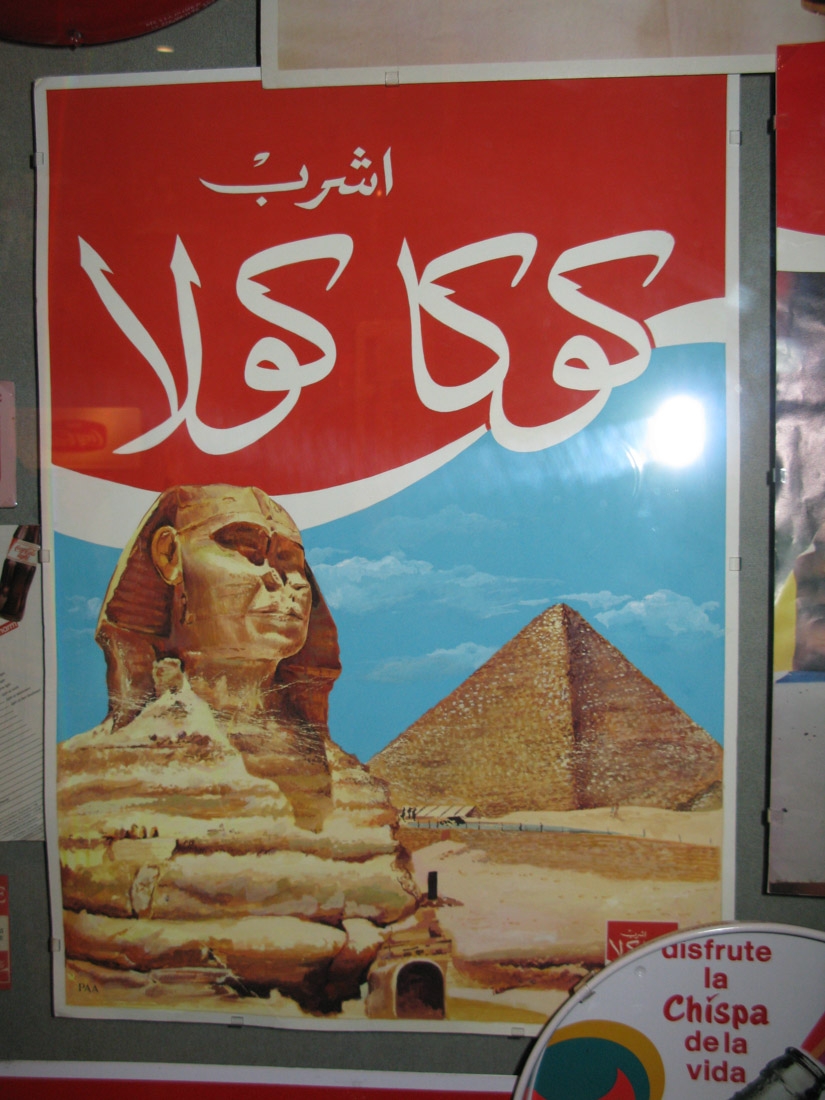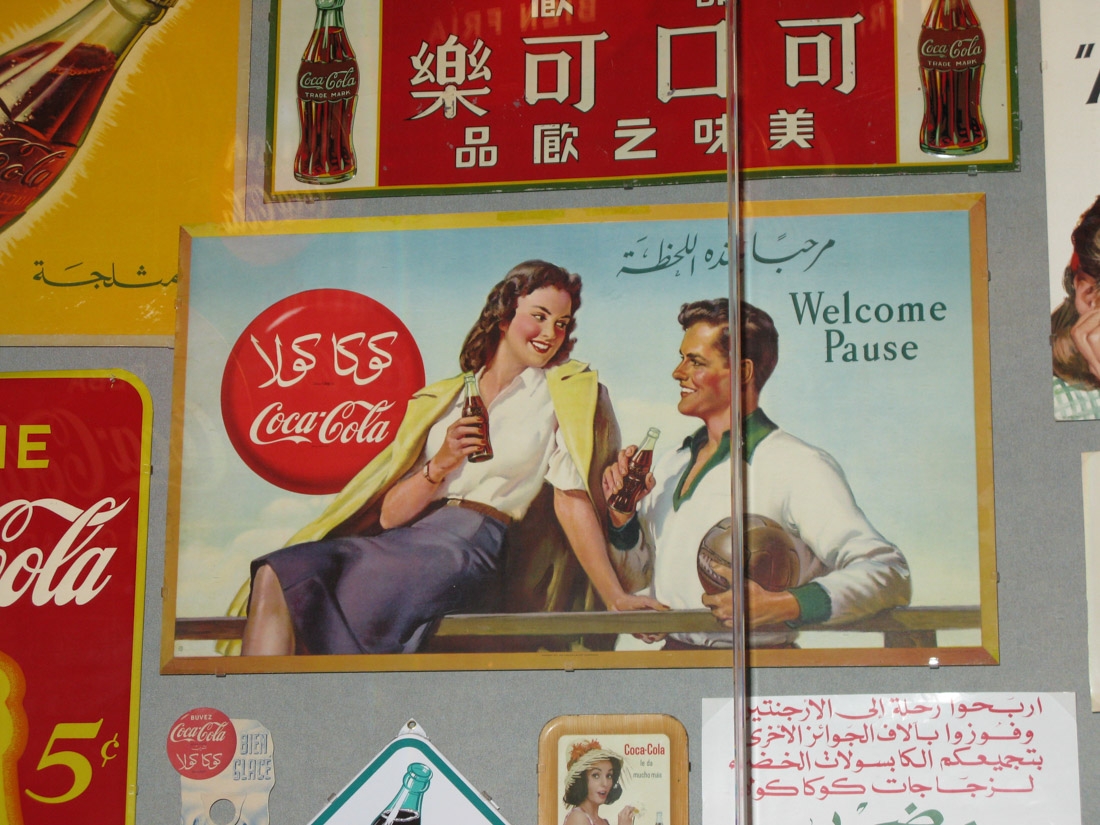 And all the old Coca Cola "vending machines" and coolers, as well as a display of dozens of Coca Cola products.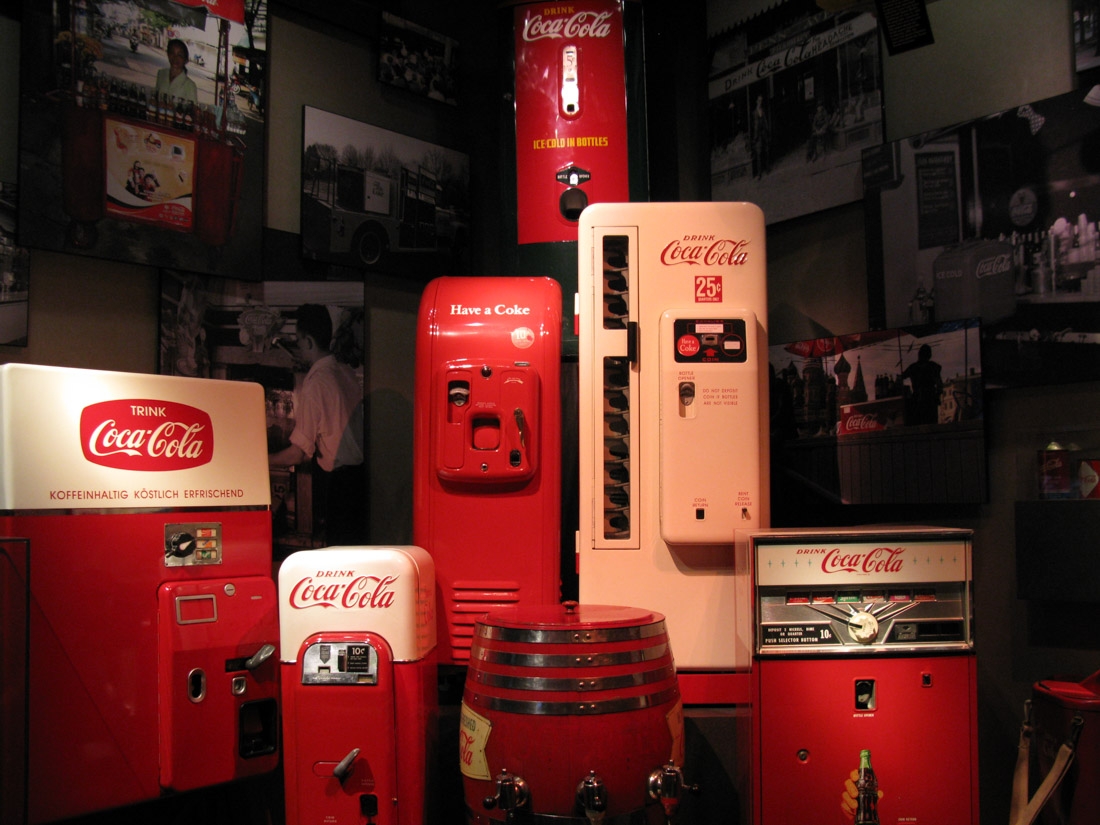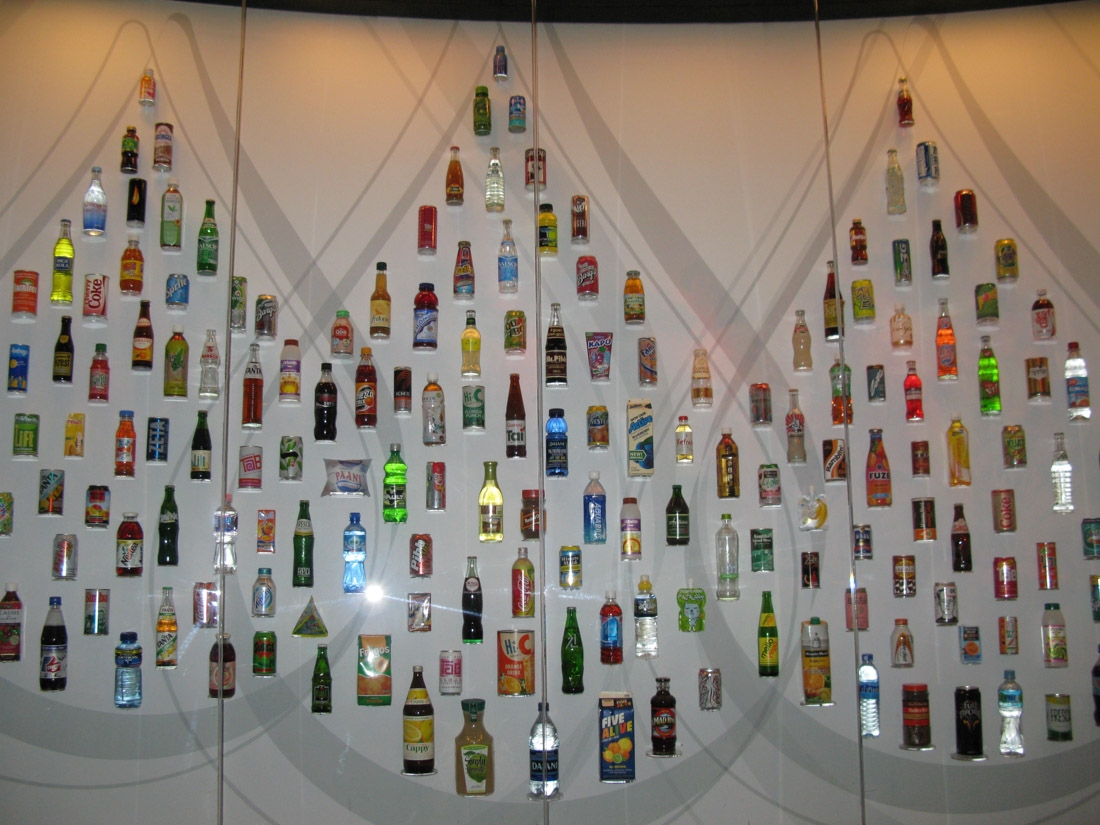 There was also a Coca Cola "bottling" area, but, much to Ken's disappointment, it was just for show and not actually for Coca Cola that was bottled and sold.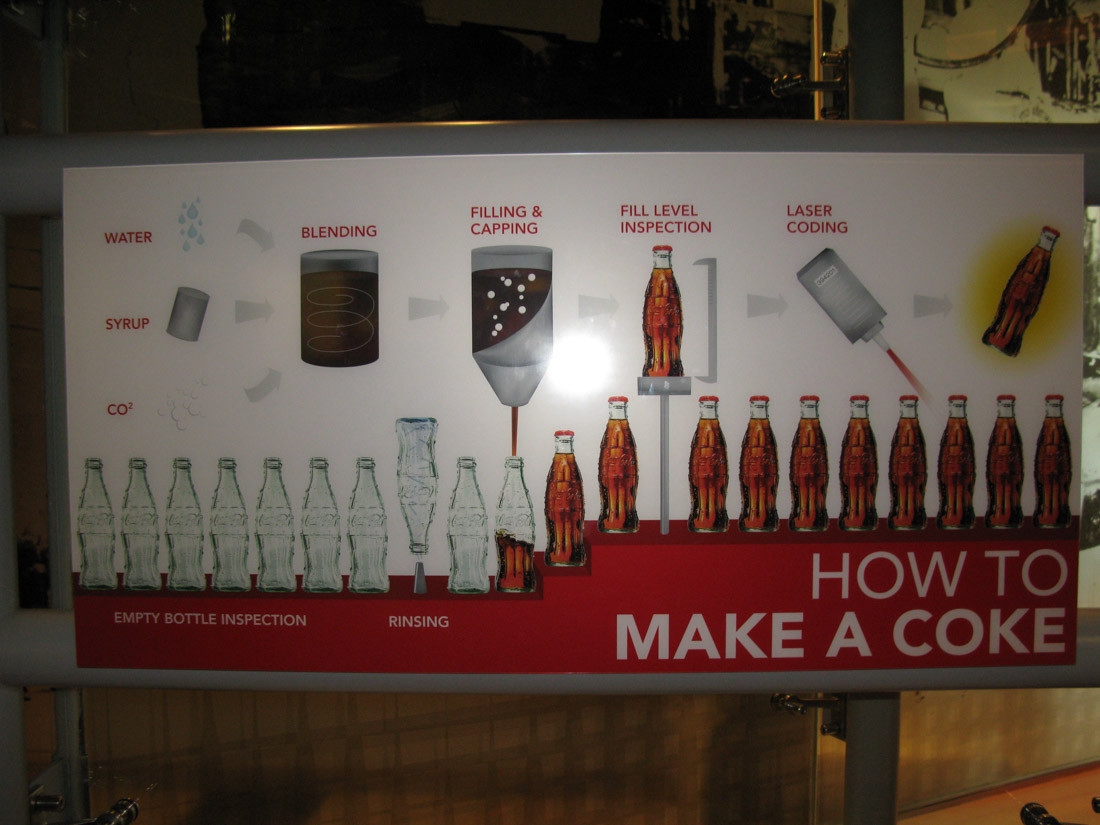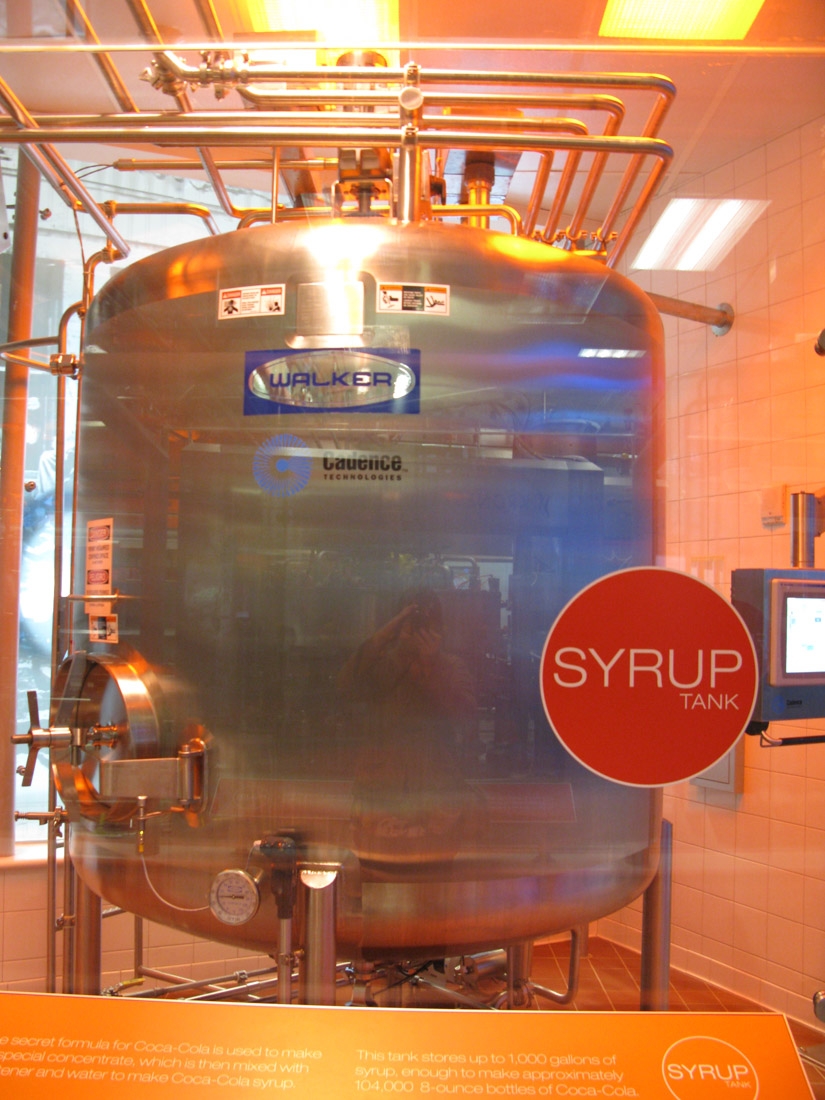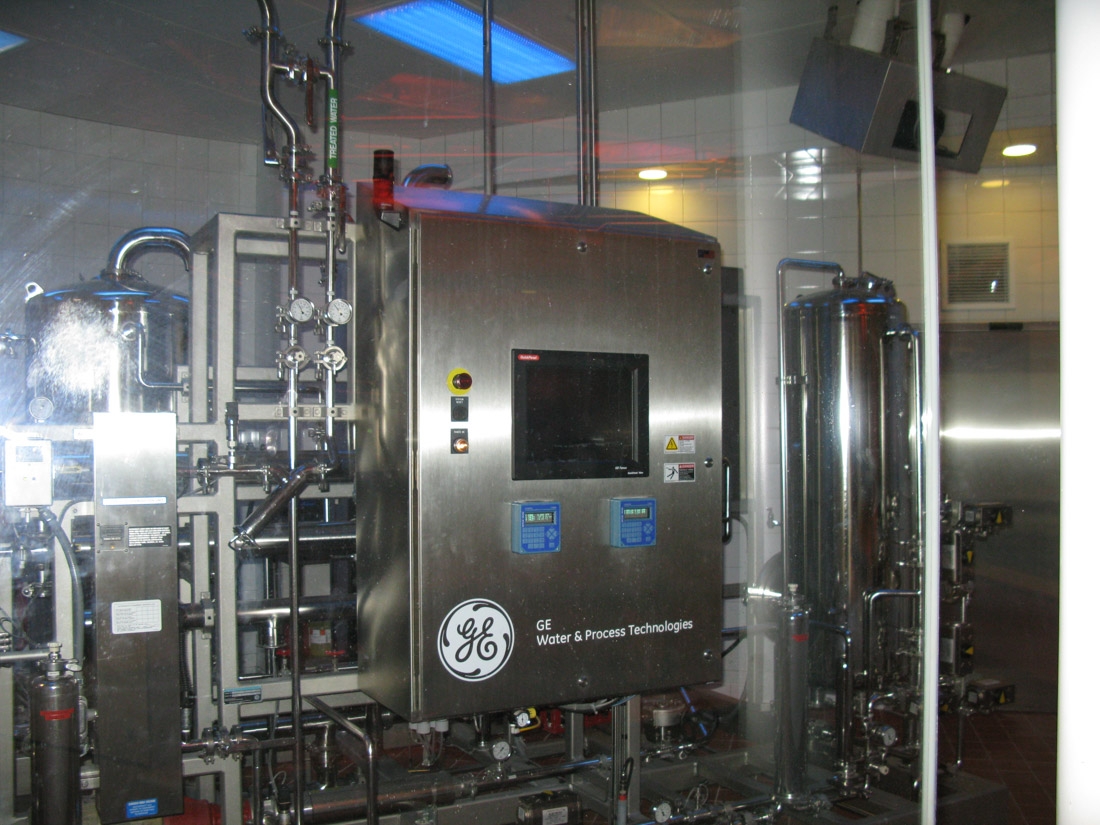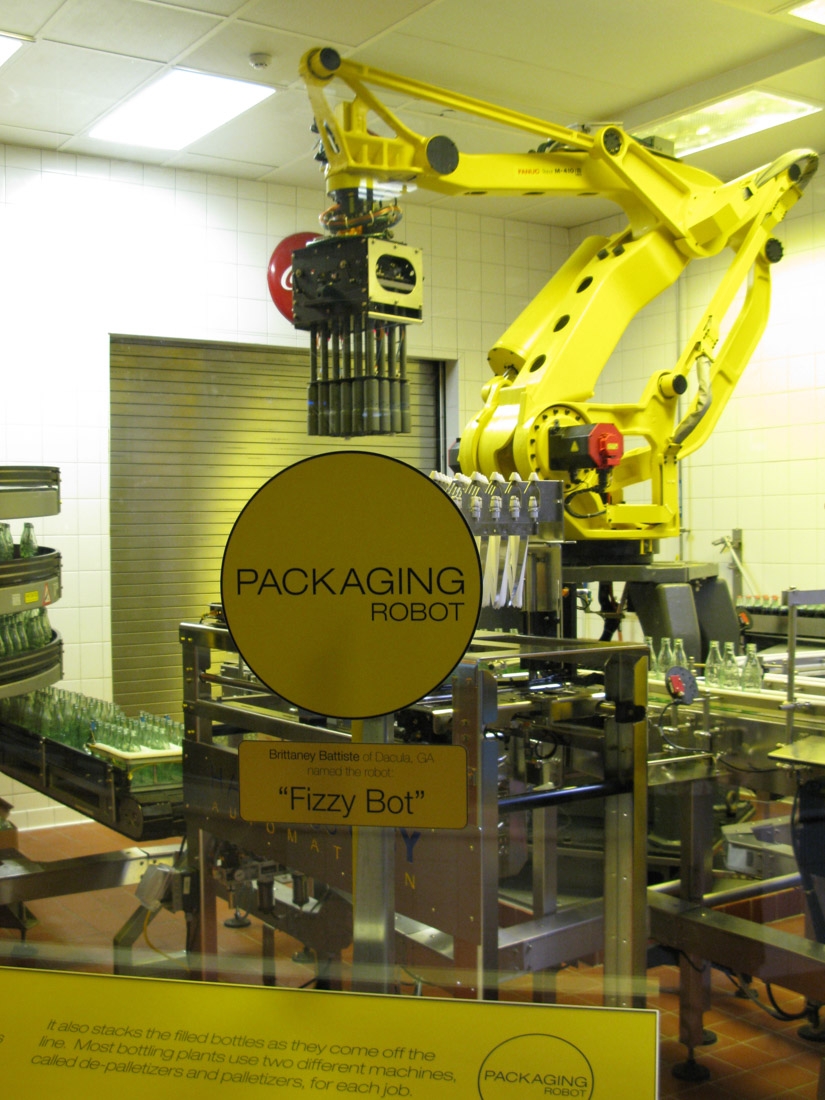 We posed for a quick photograph with the Coca Cola bear!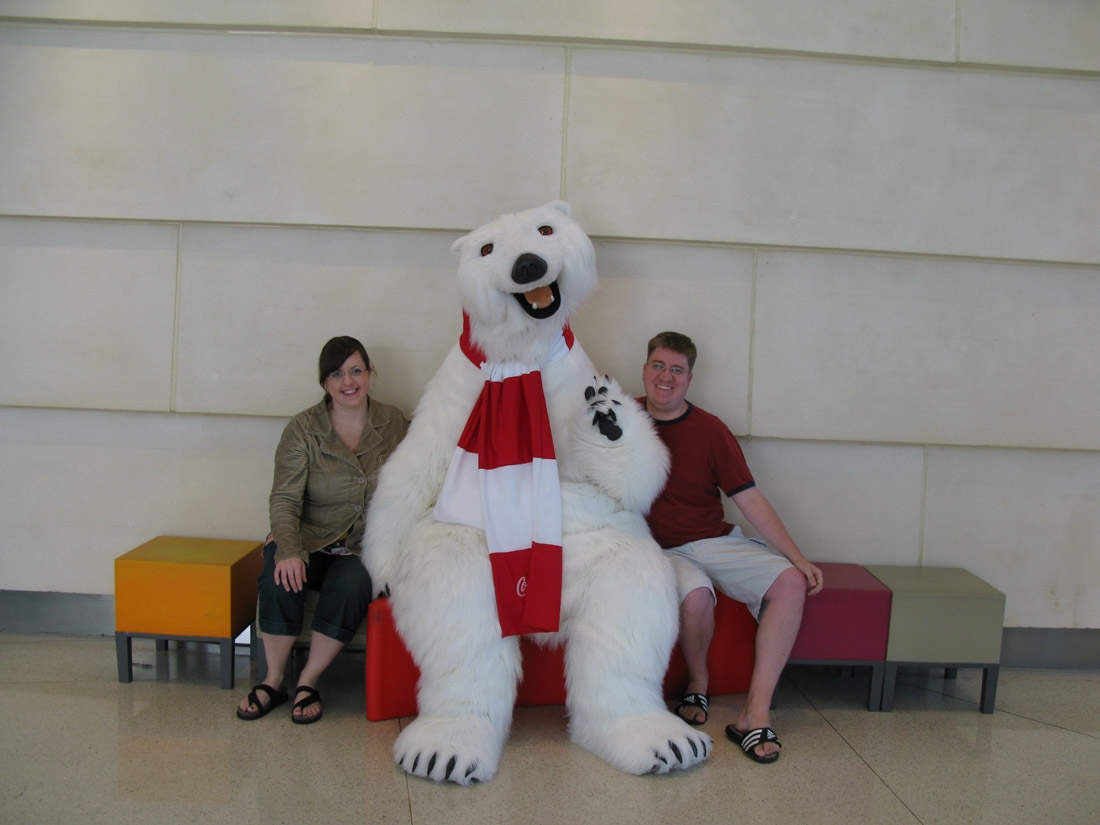 (p.s., in my enduring commitment to fashion, I still wear those same shoes, every day of every summer. They're six years old and still going strong! Thanks Mephisto Helen!)
Looking out the windows near the Coca Cola bear, you could see a courtyard filled with broken Coca Cola glass!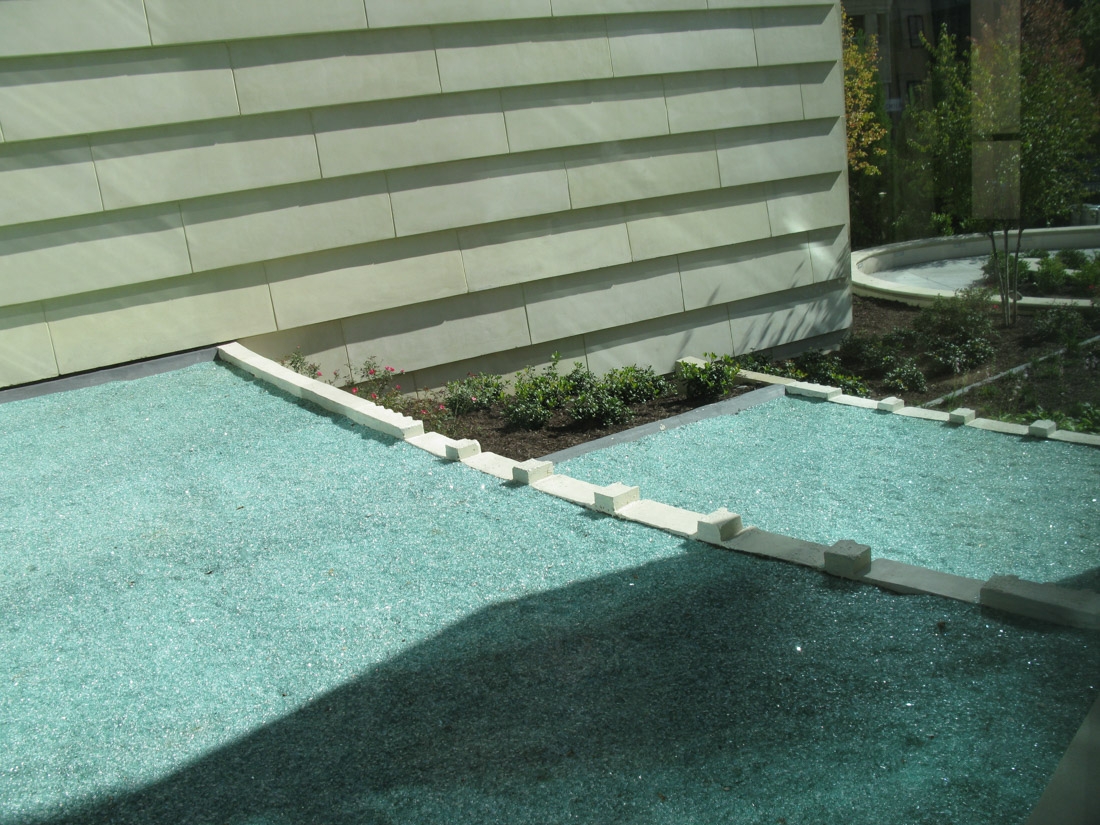 Another very cool exhibit was the Coke Pop Culture Room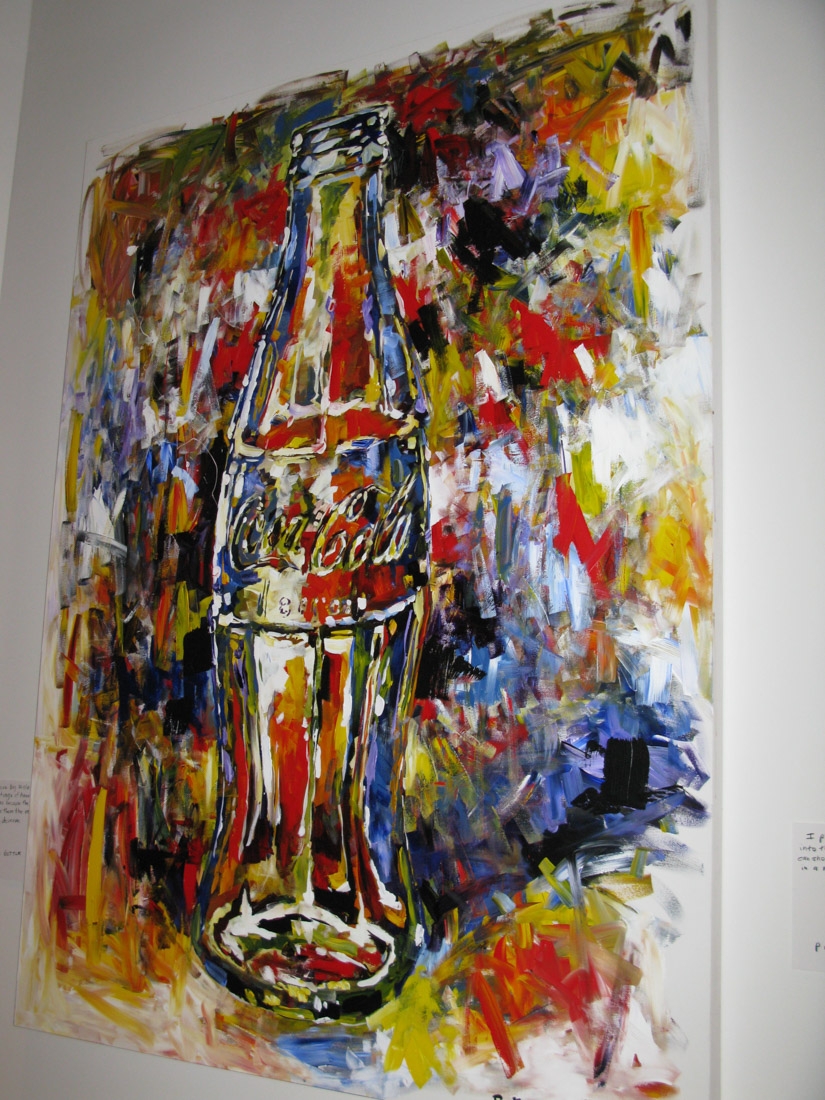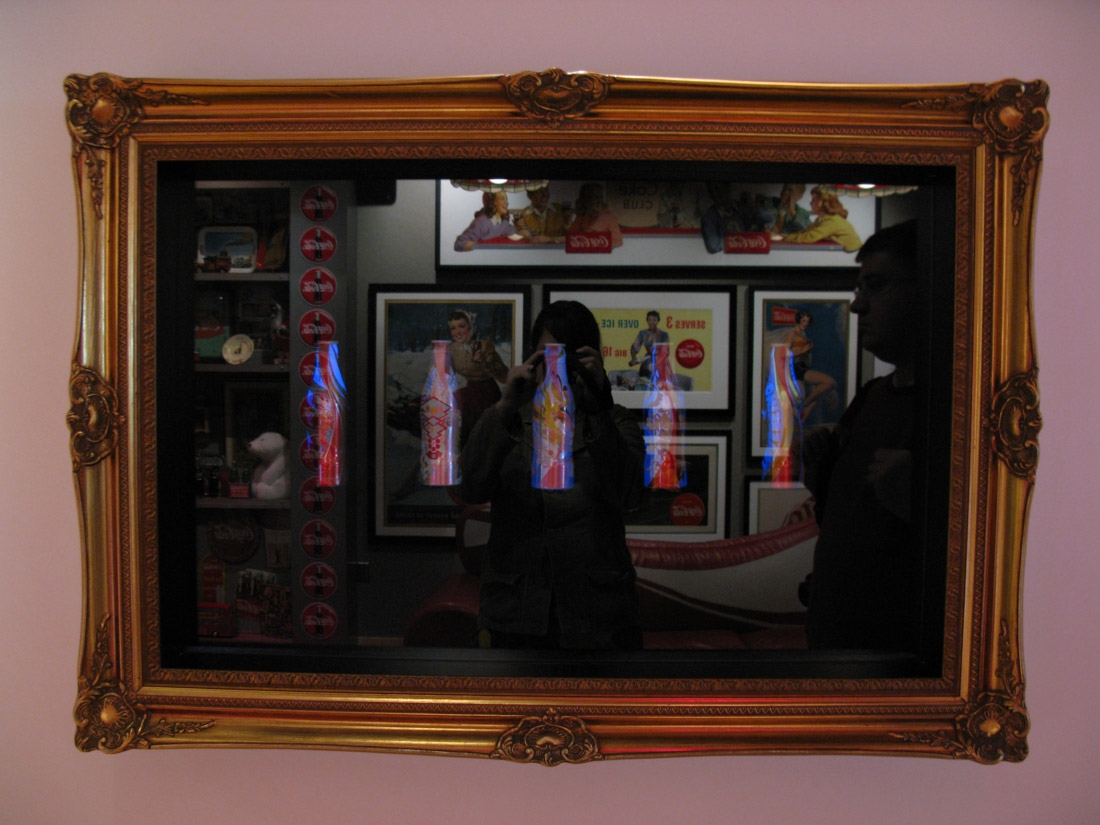 And then perhaps Ken's favorite, the tasting room! Each tasting station contained fountain Coke products from a particular geographic region, like Europe or North America.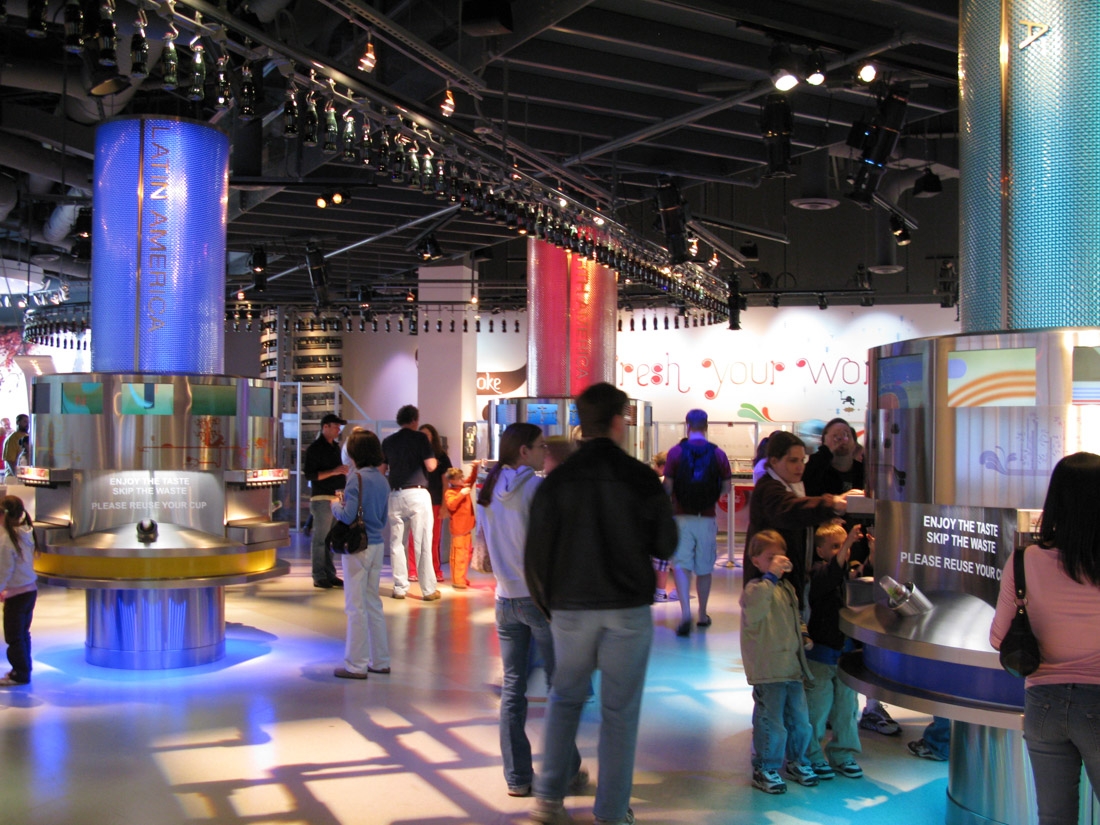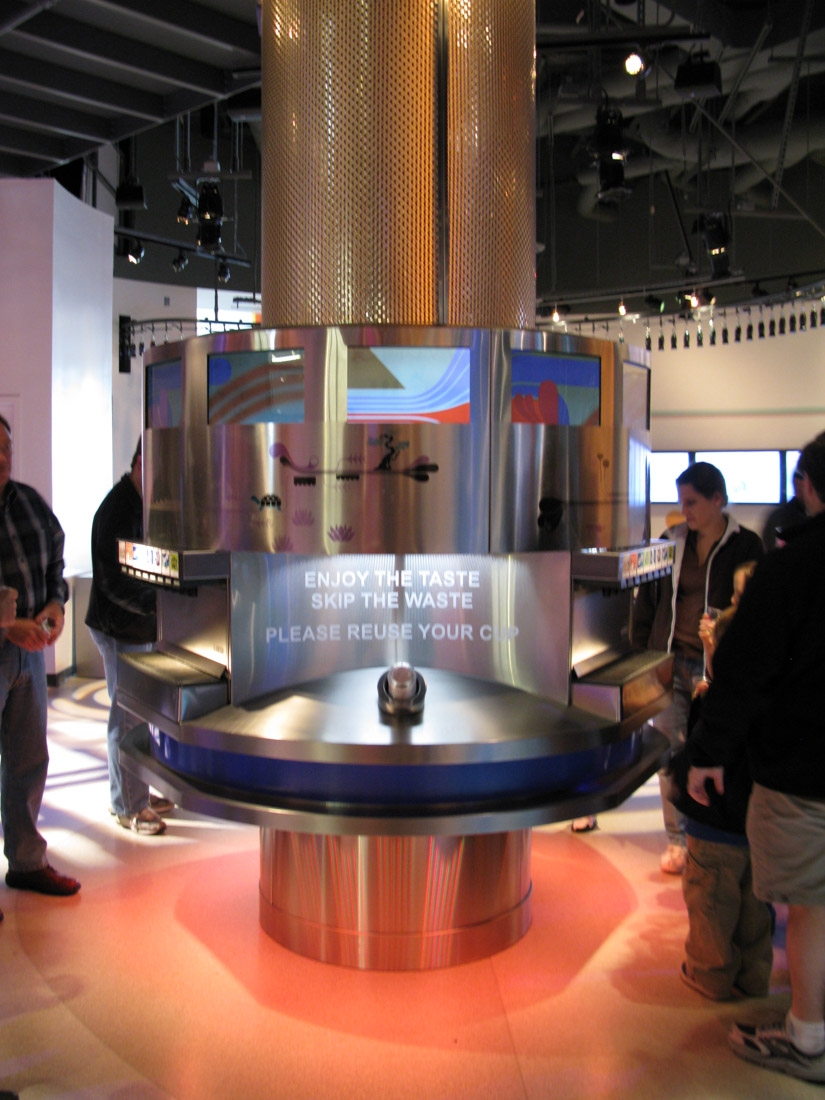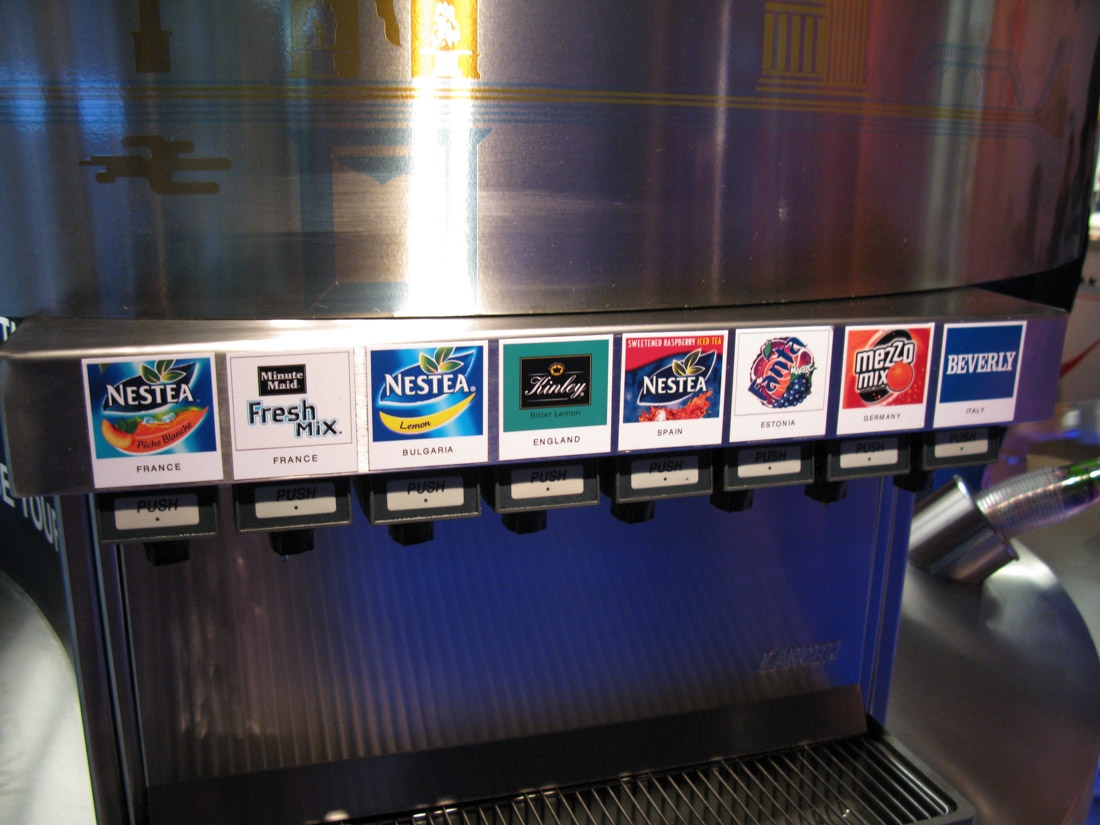 And then, before exiting through the gift shop, we were able to take a complimentary bottle of Coca Cola!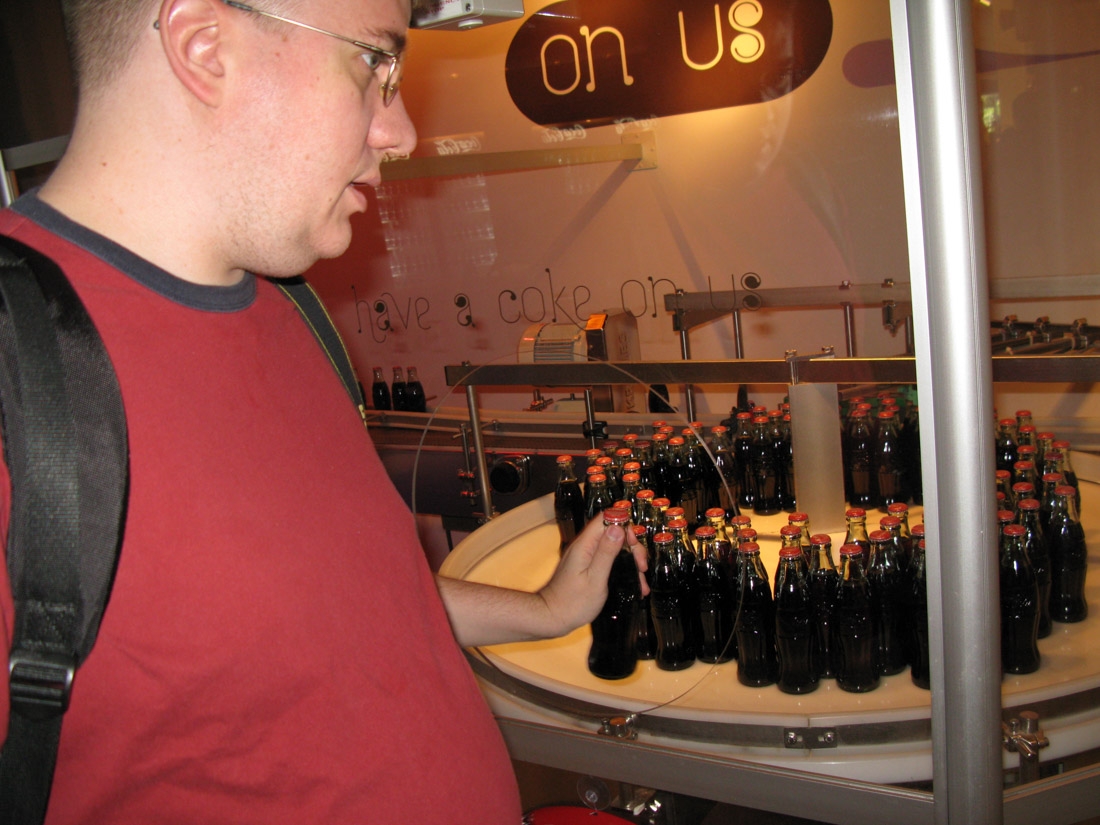 After the World of Coca Cola, we grabbed lunch. I still remember the drama that went with finding lunch nearby. The World of Coca Cola was downtown, and it was a weekend afternoon, so pretty much everything was closed. We must have walked for 30 minutes trying to find an open restaurant. We finally did find one, and it was going to be an hour wait! Luckily we found a nearby pizza joint that was open and empty!
Atlanta Botanical Gardens
After we scarfed down our lunch, we drove to the Atlanta Botanical Gardens. It was an early October day, and the weather was absolutely gorgeous.
I'll let the photos do the talking here!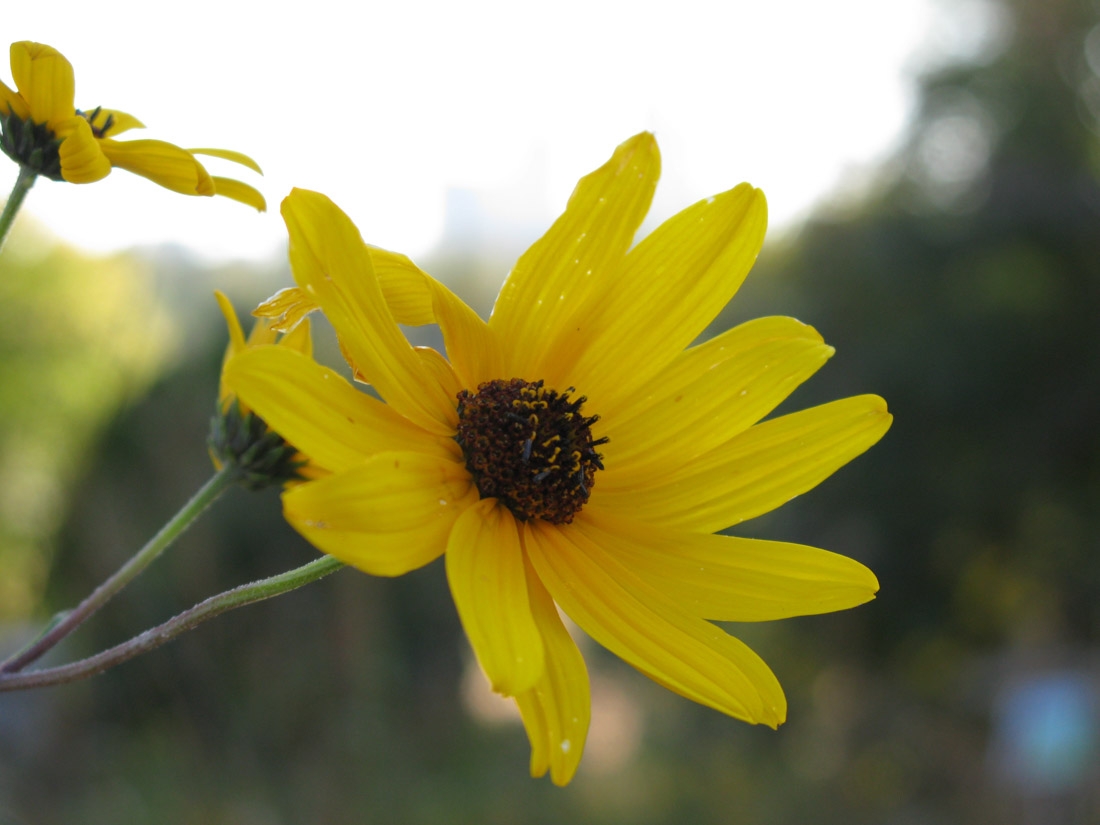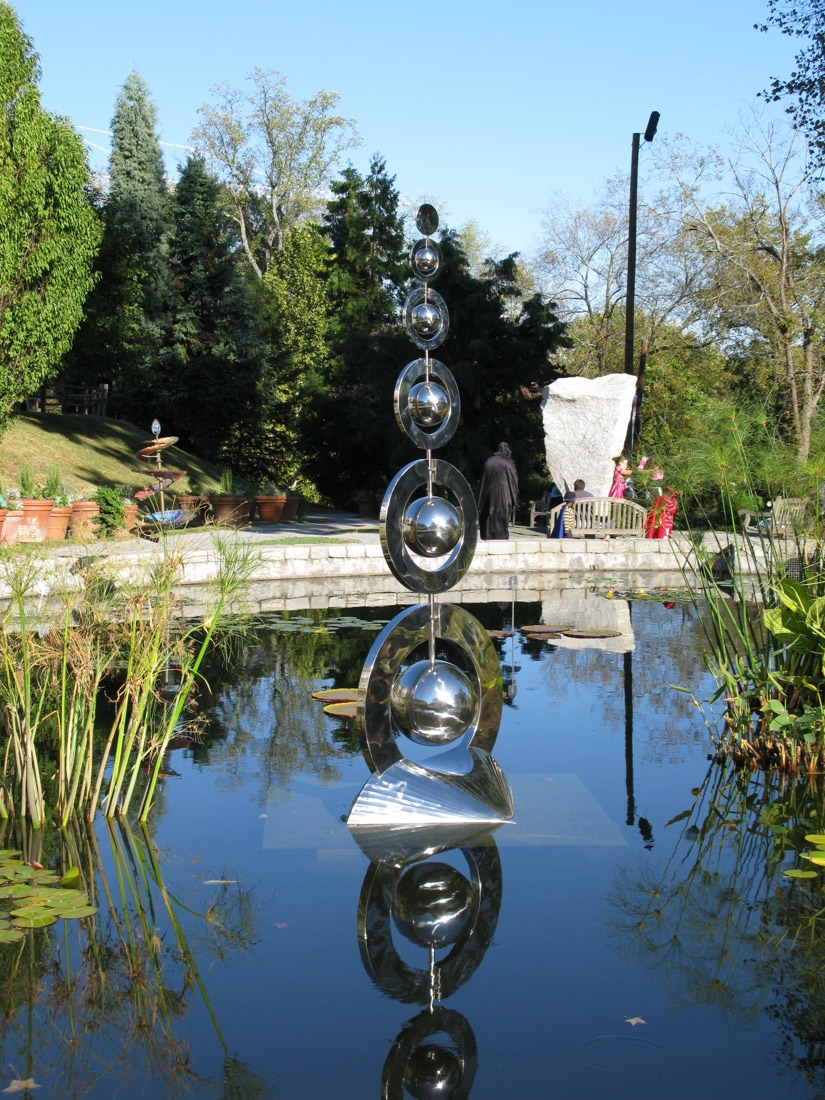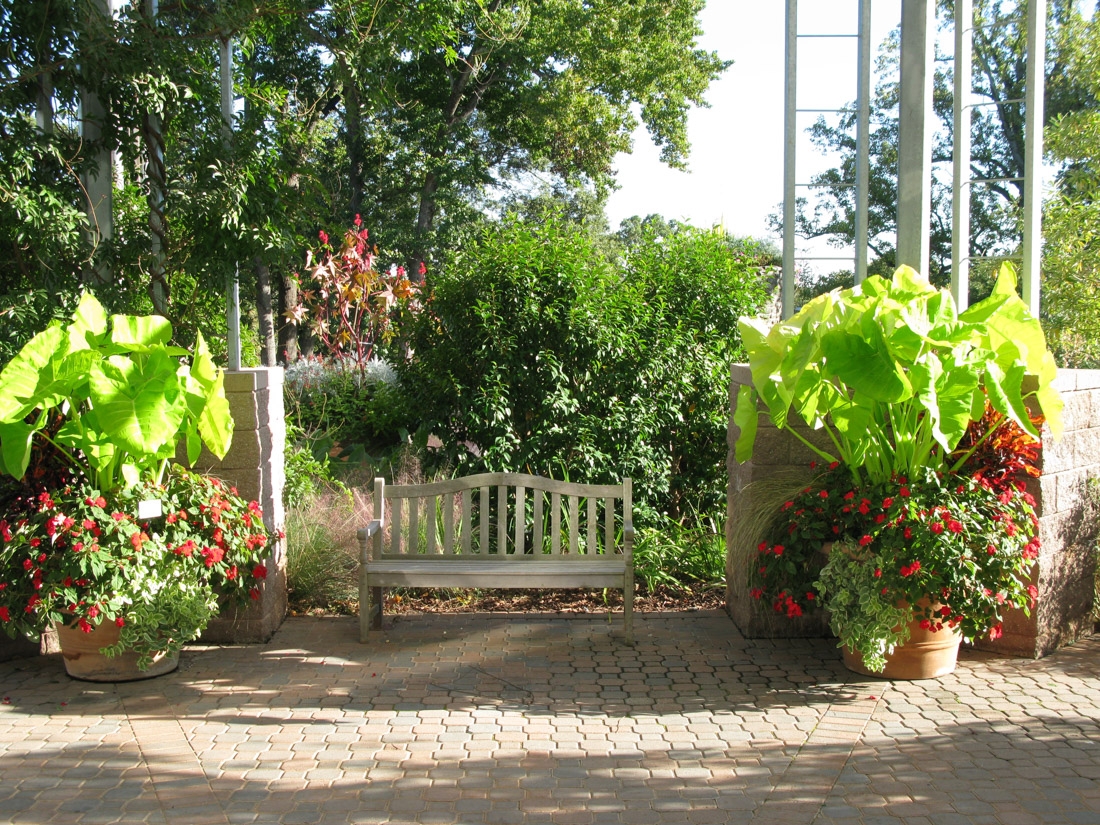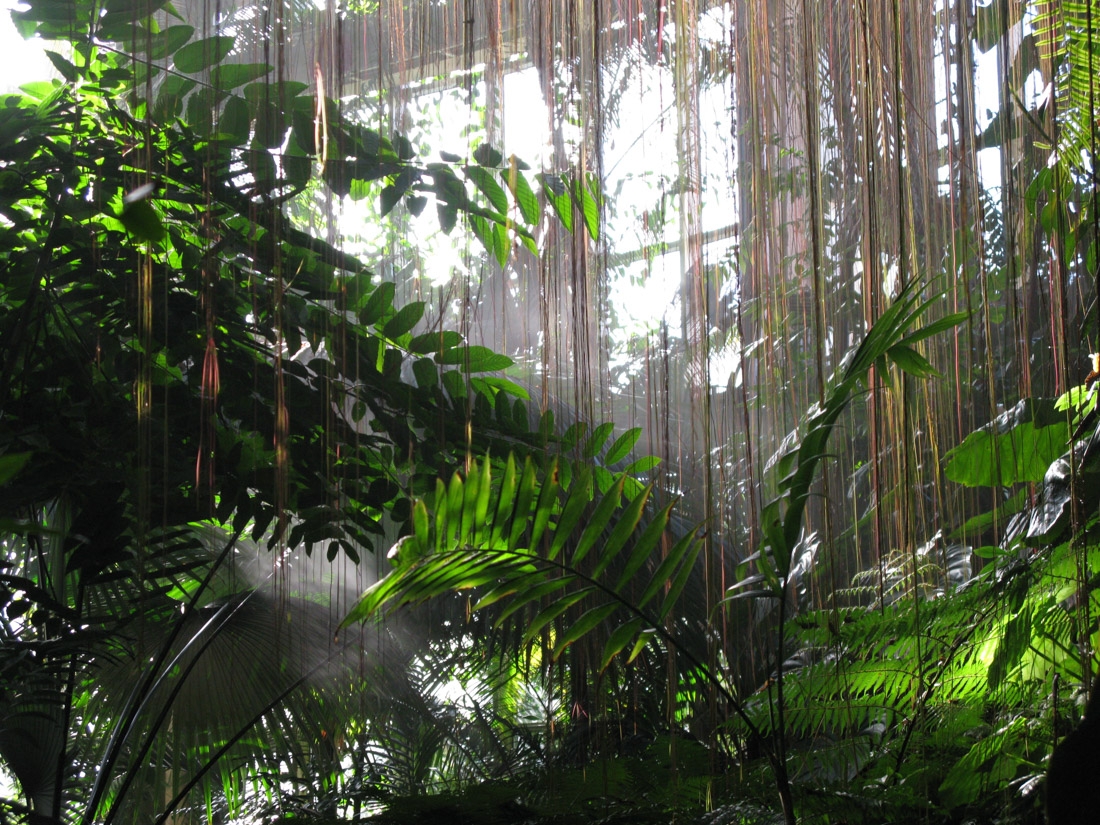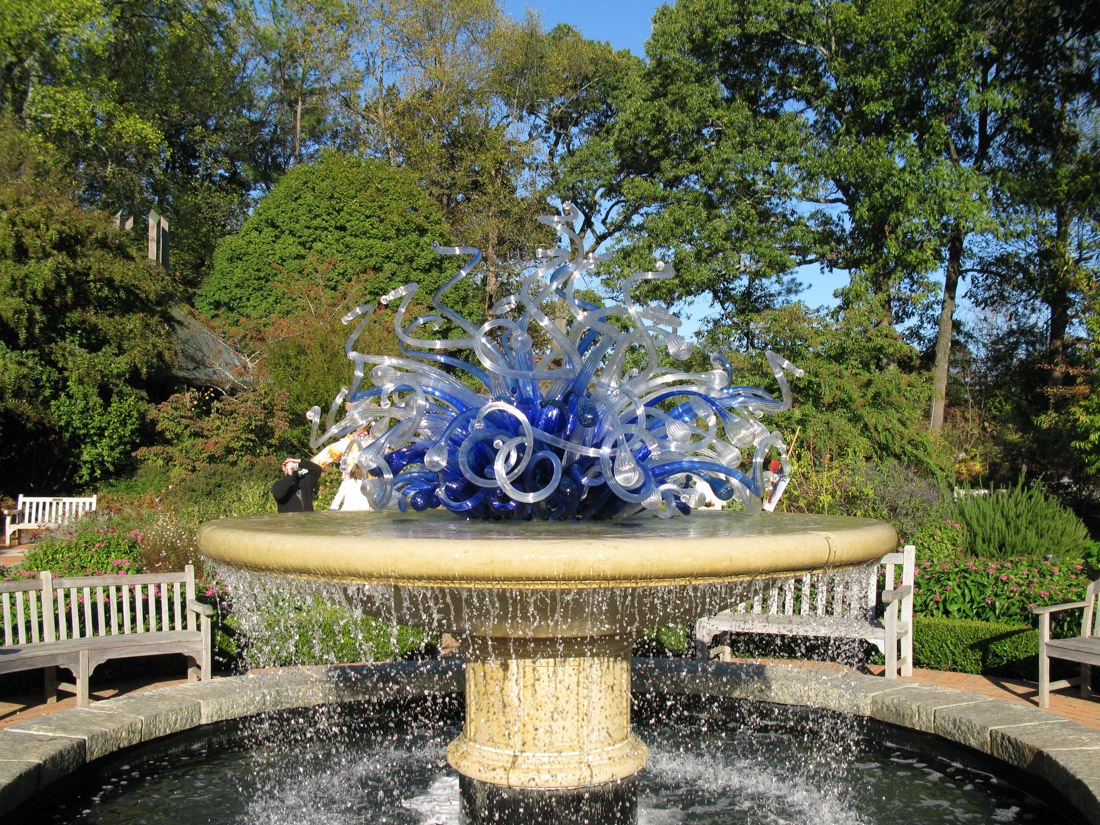 CNN Studios Tour
The next day, we started our day with a tour of the CNN Studios in Atlanta.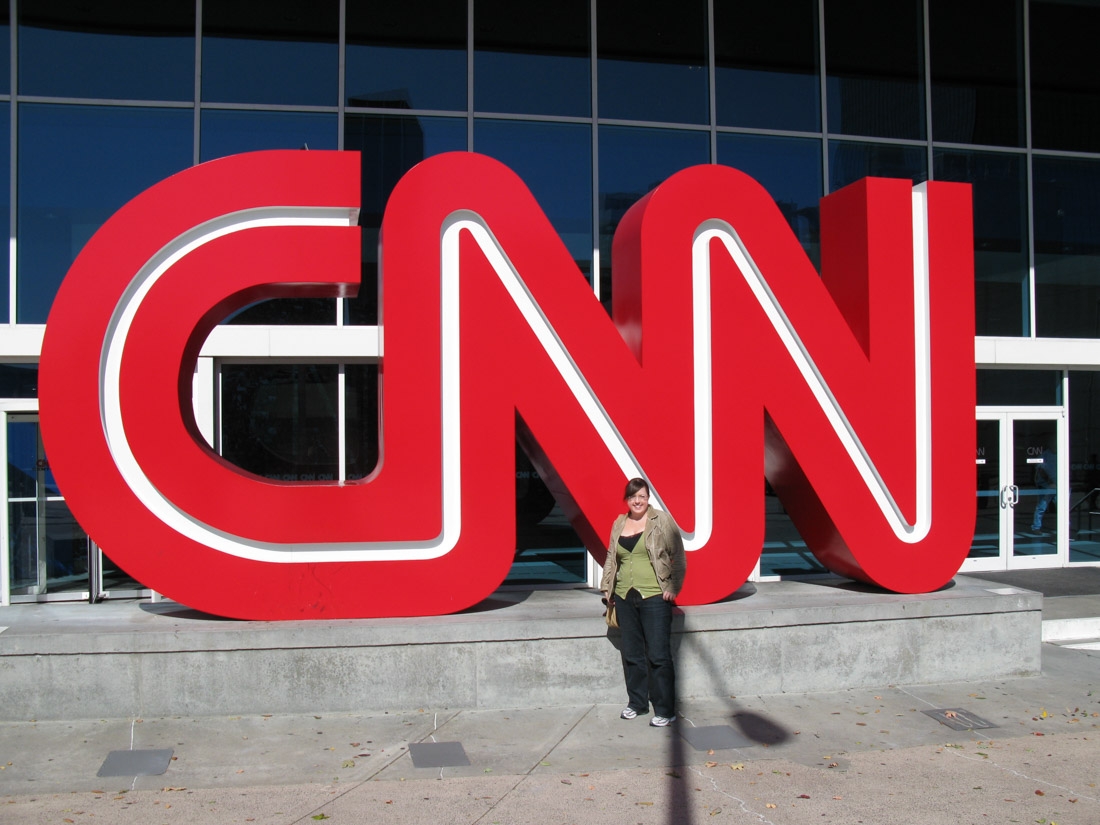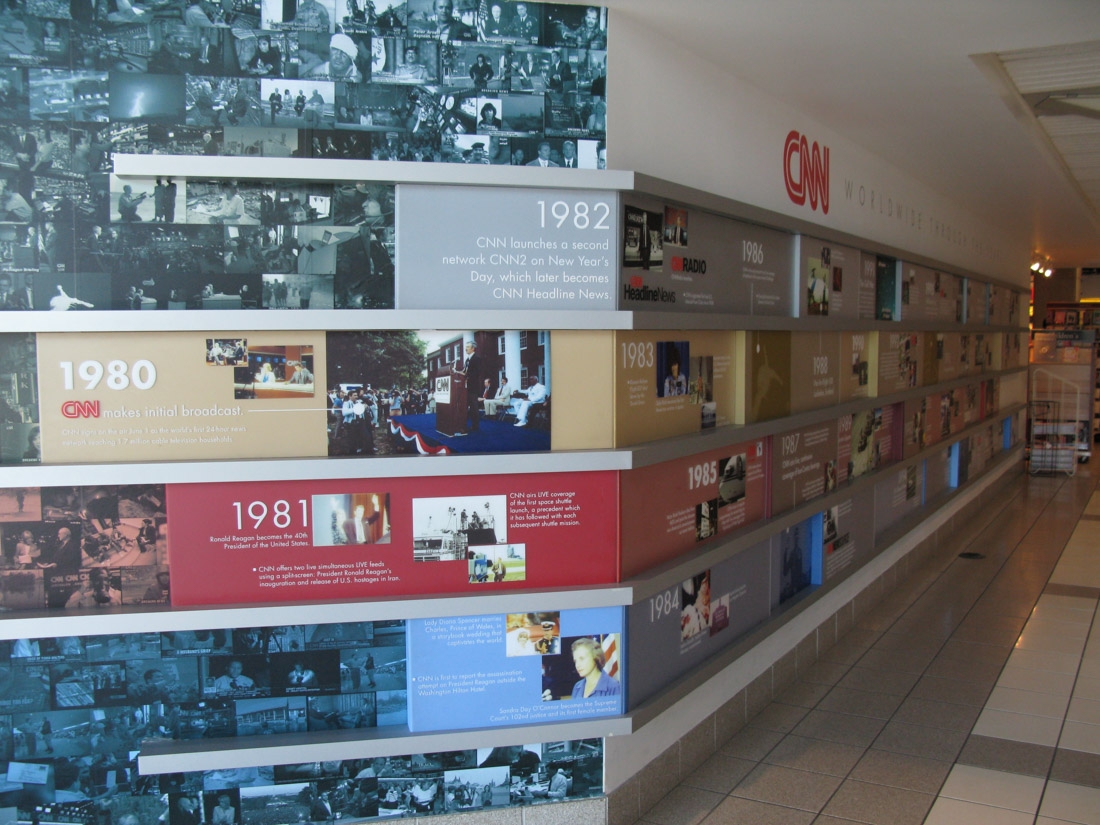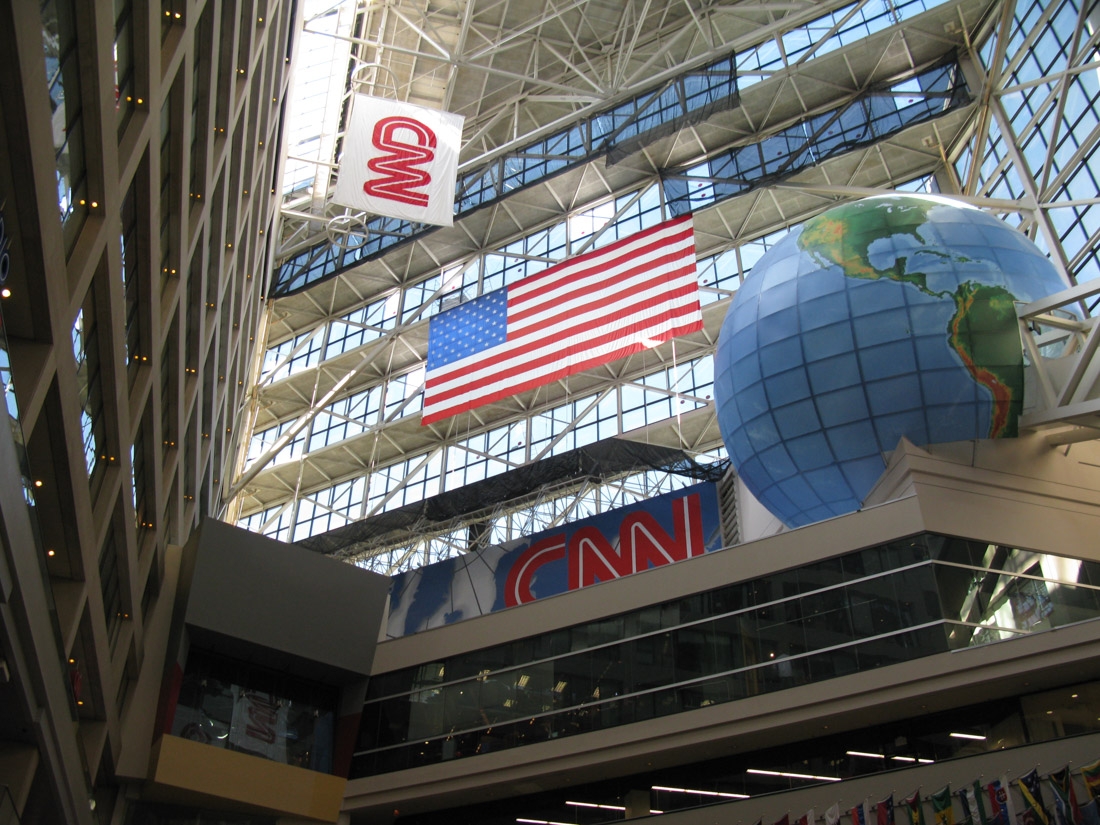 We learned when we purchased the tickets that photography would not be permitted on the actual tour of the facilities. Booo! But, it really was a great tour.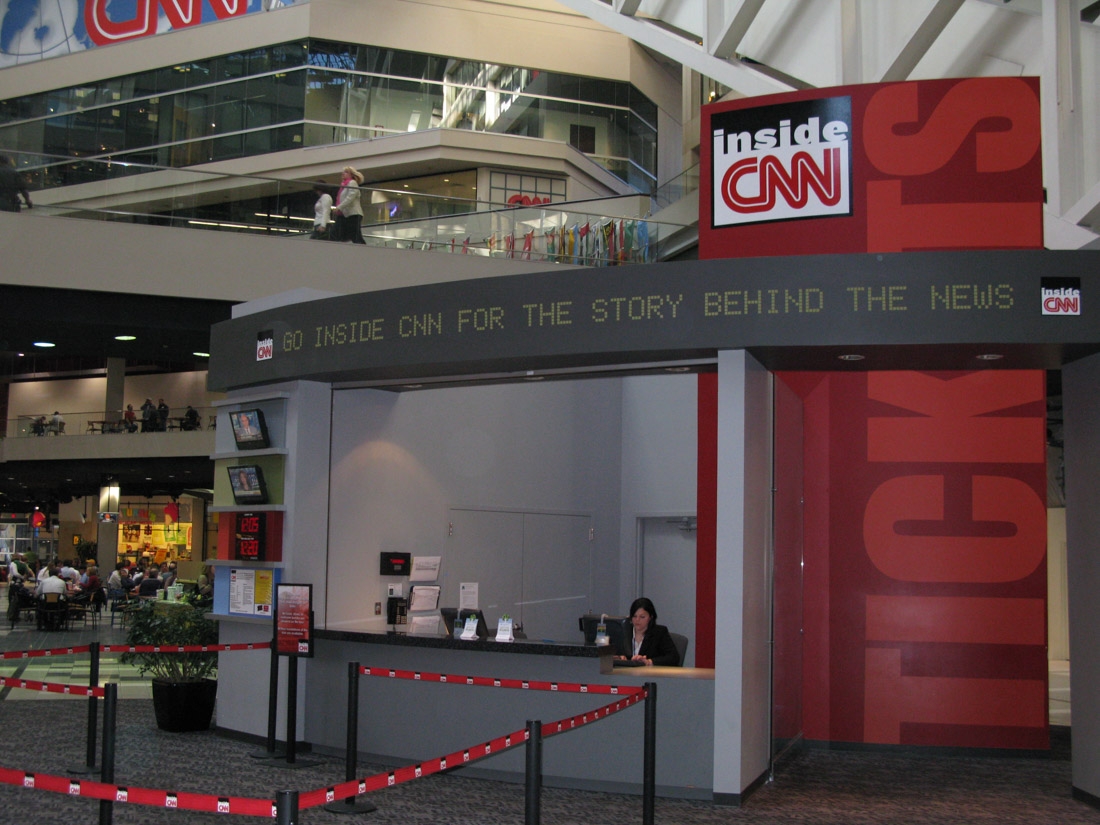 And the gift shop after the tour had really cute stuff, like this "Cub" reporter.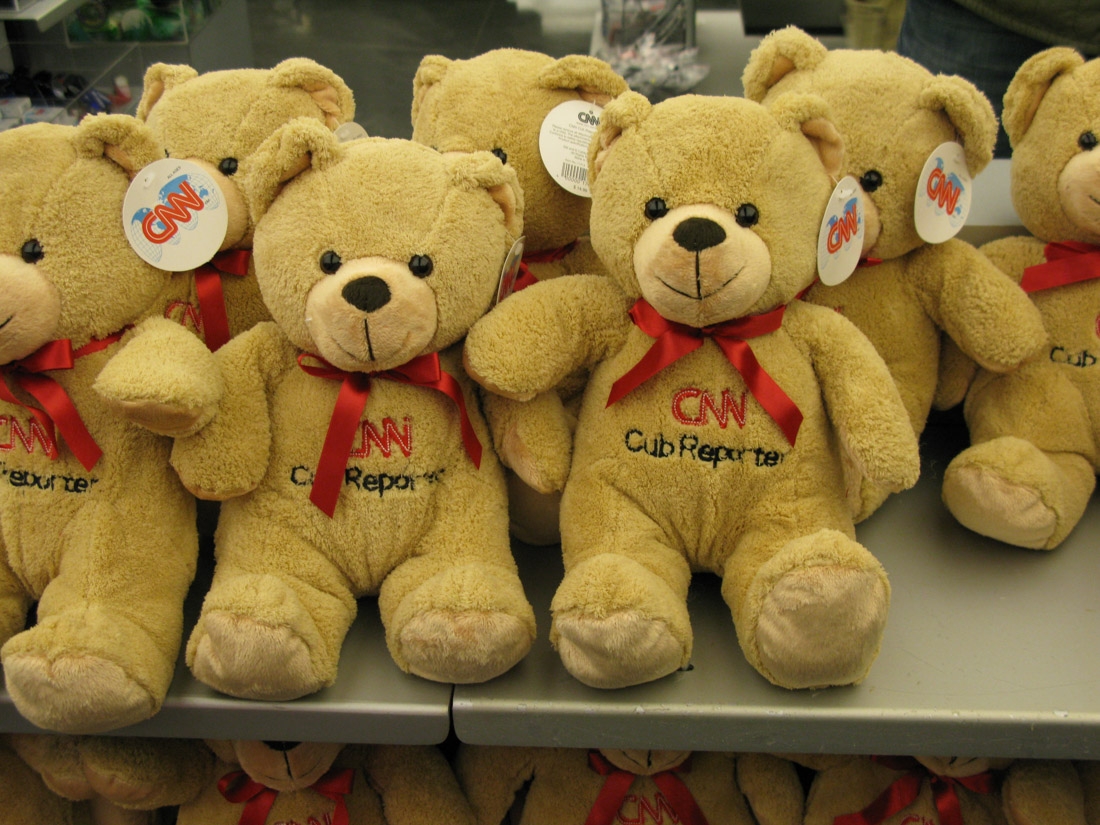 Centennial Olympic Park
It was just a short walk from the CNN Studios to Centennial Olympic Park, which was really stunning. And, I might add, a much more reasonable size than the gigantic Sochi Olympic Park.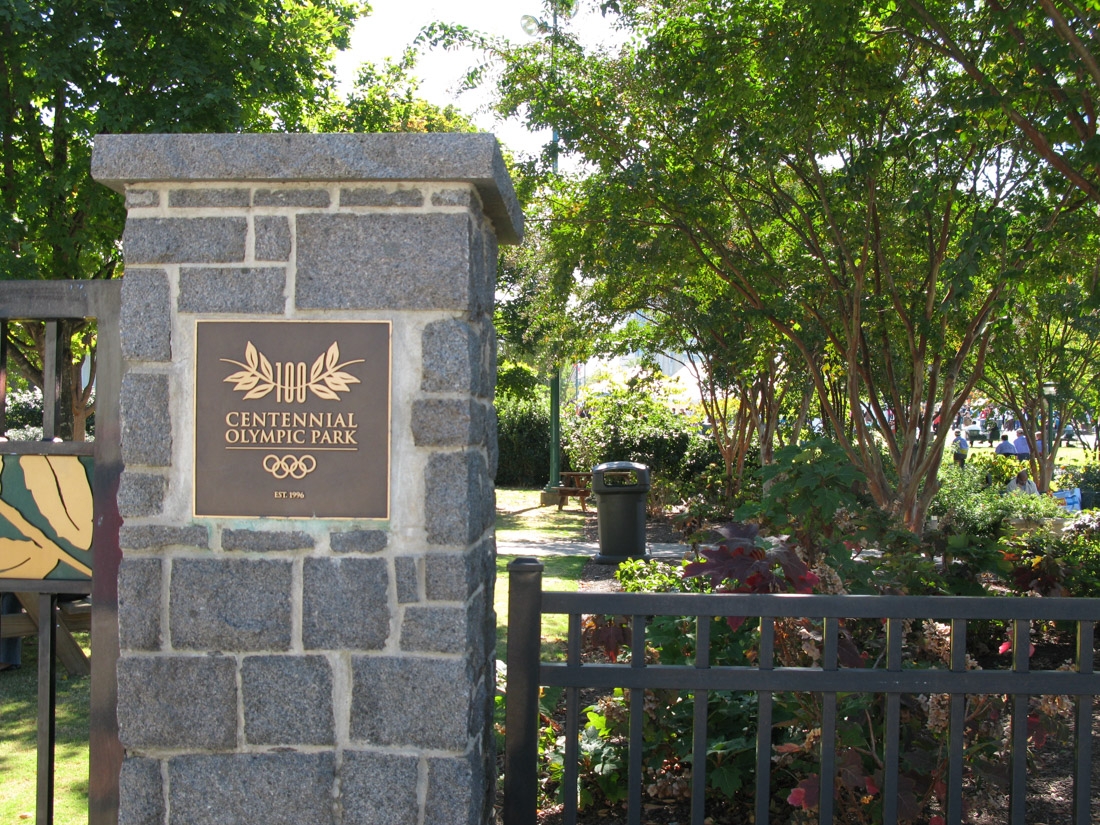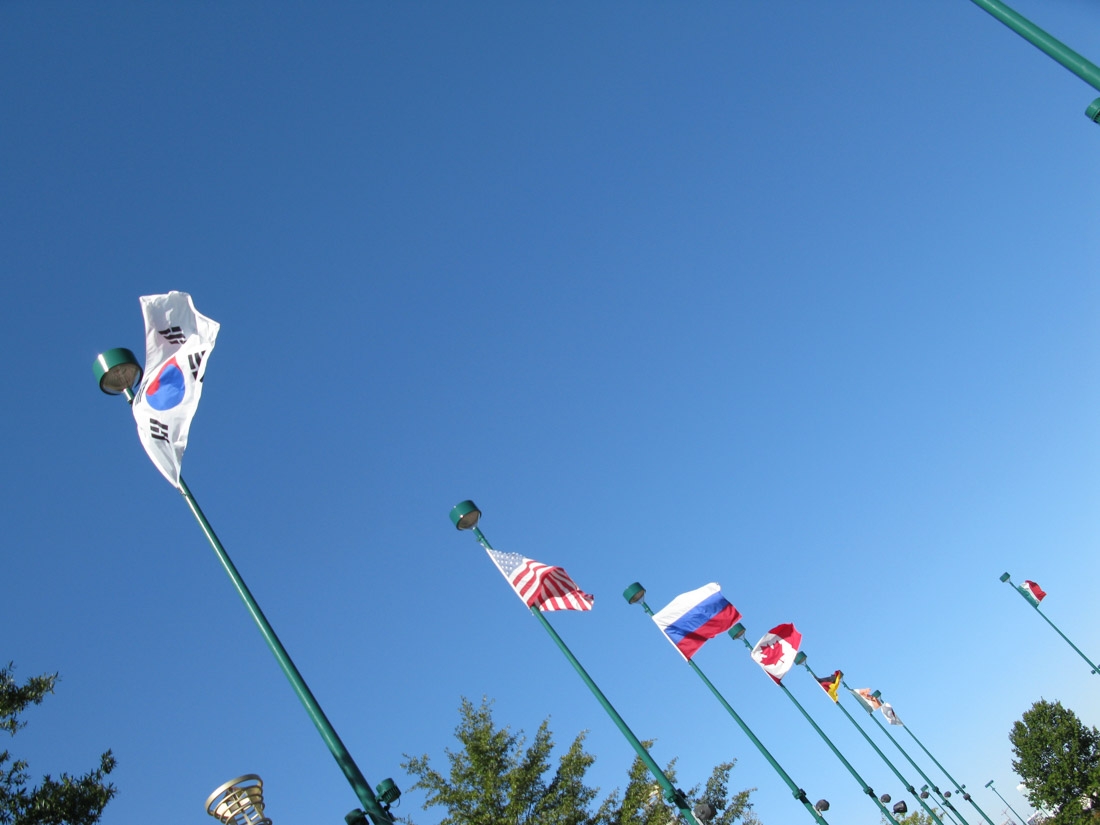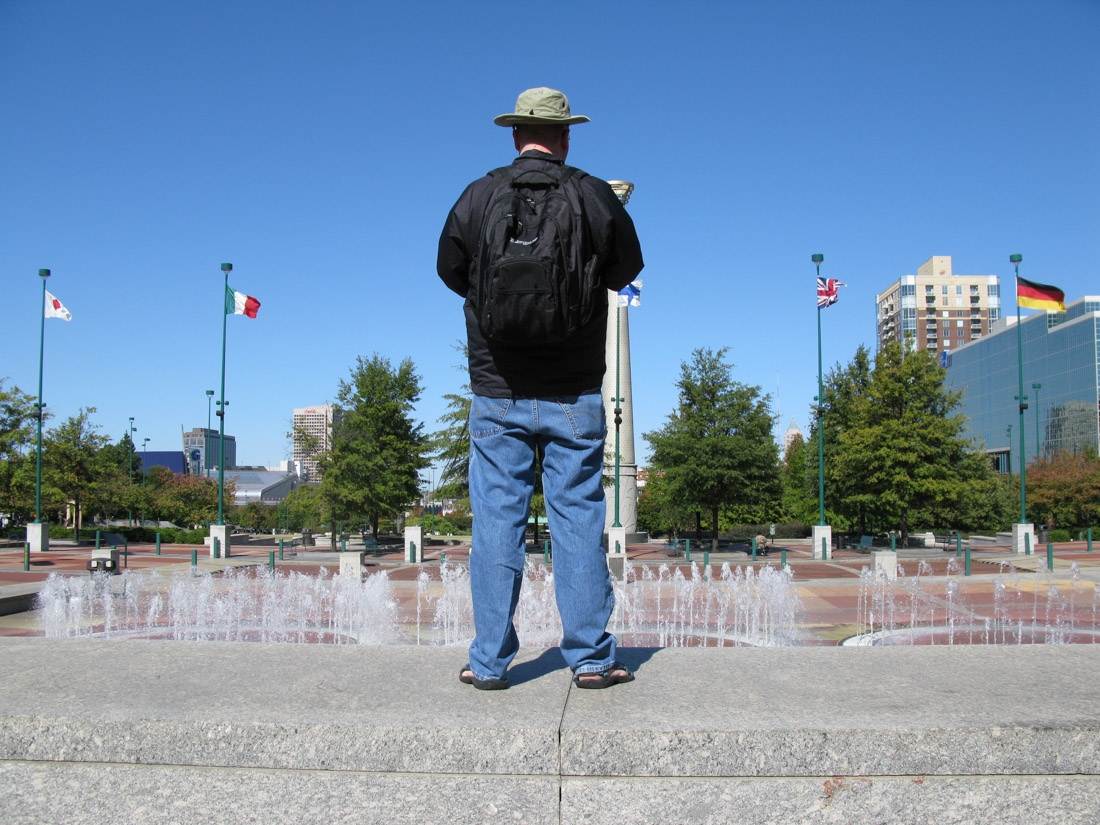 Centennial Olympic Park also had this statue of Pierre de Coubertin, the father of the modern Olympic movement.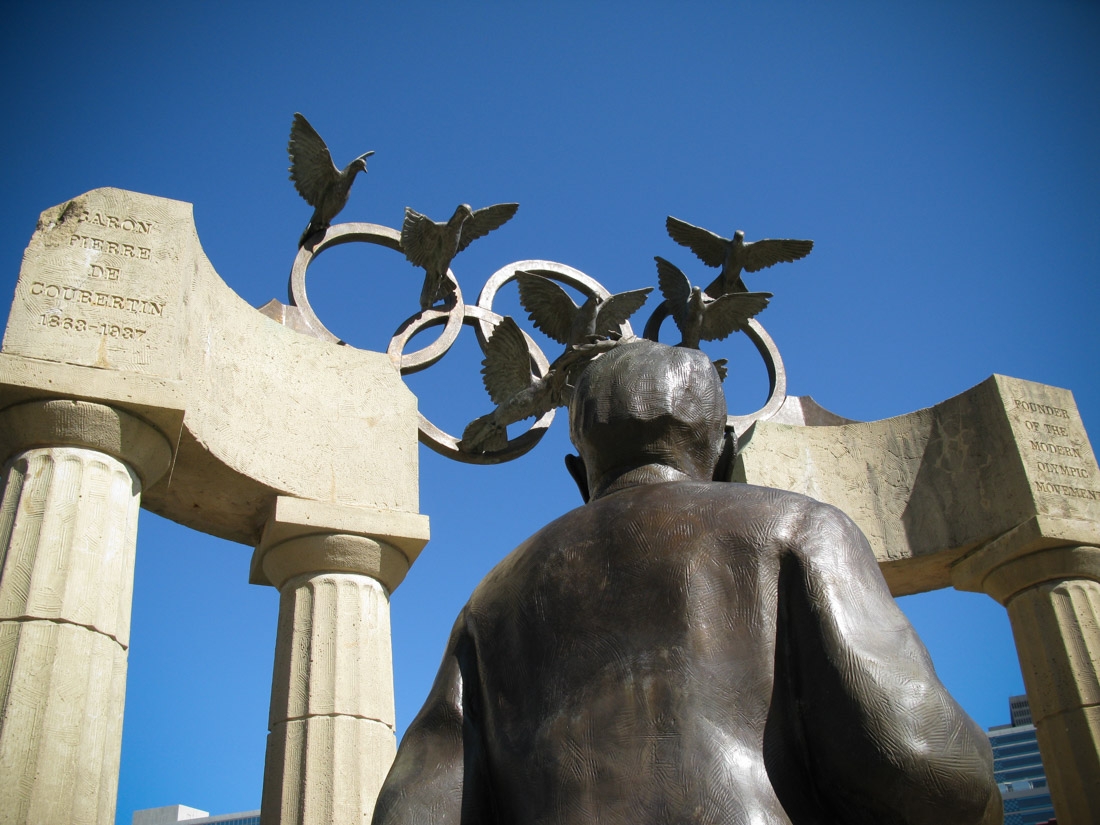 And I thought the statue created some cool shadows!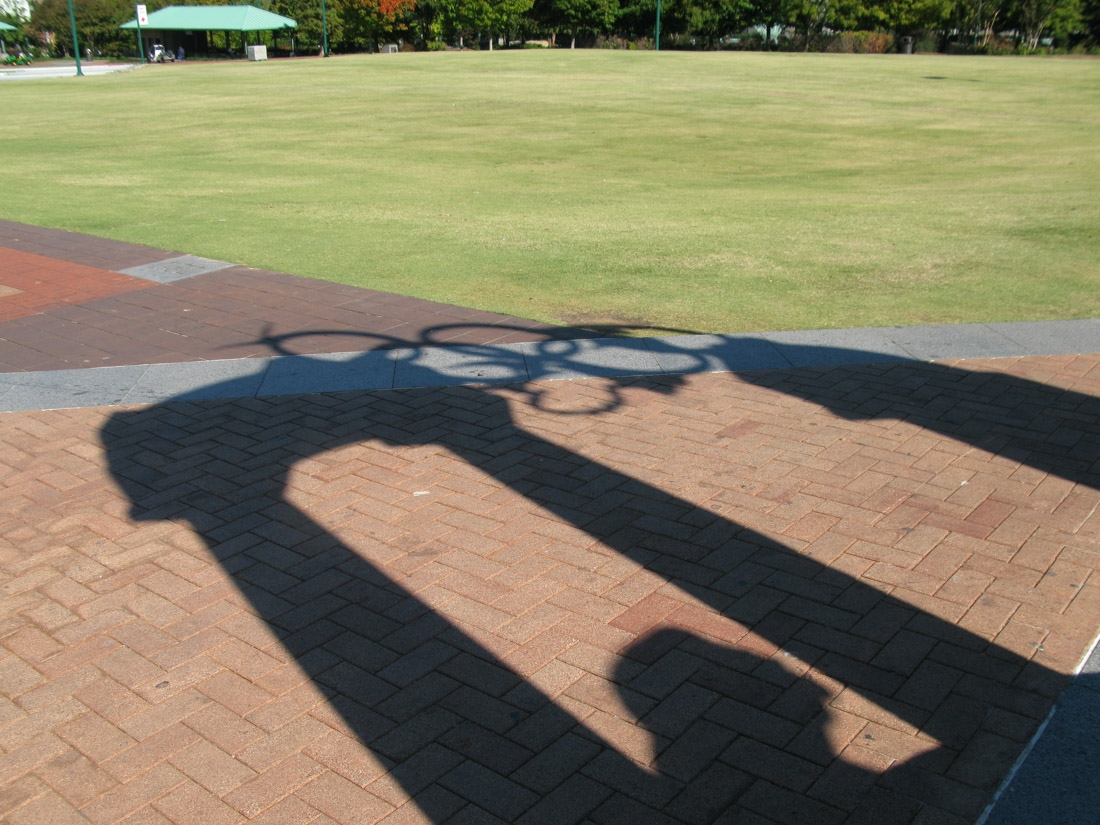 Georgia Aquarium
So, I have to be honest, I'm always a bit underwhelmed by aquariums since I've been to the aquarium in Monterey Bay, California. The aquarium in Monterey is just so amazing and stunning, that any other aquarium pales in comparison. I will say that Georgia's aquarium was certainly better than say, Baltimore's (which everyone says is amazing and I have no idea why), or Pittsburgh's, but I was still a tad disappointed, especially considering the admission cost. The kids we saw running around at the aquarium seemed to be having an absolute blast, so I guess my grown up opinion shouldn't matter much as long as kids are engaged and having fun!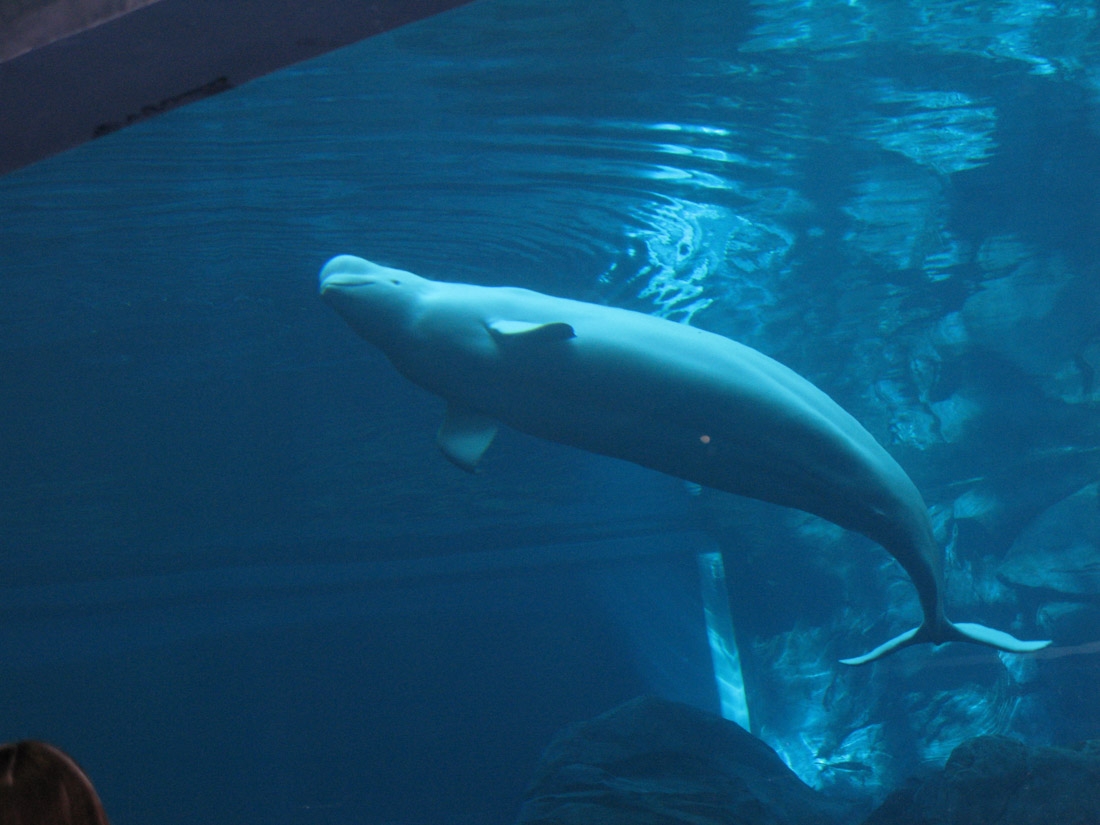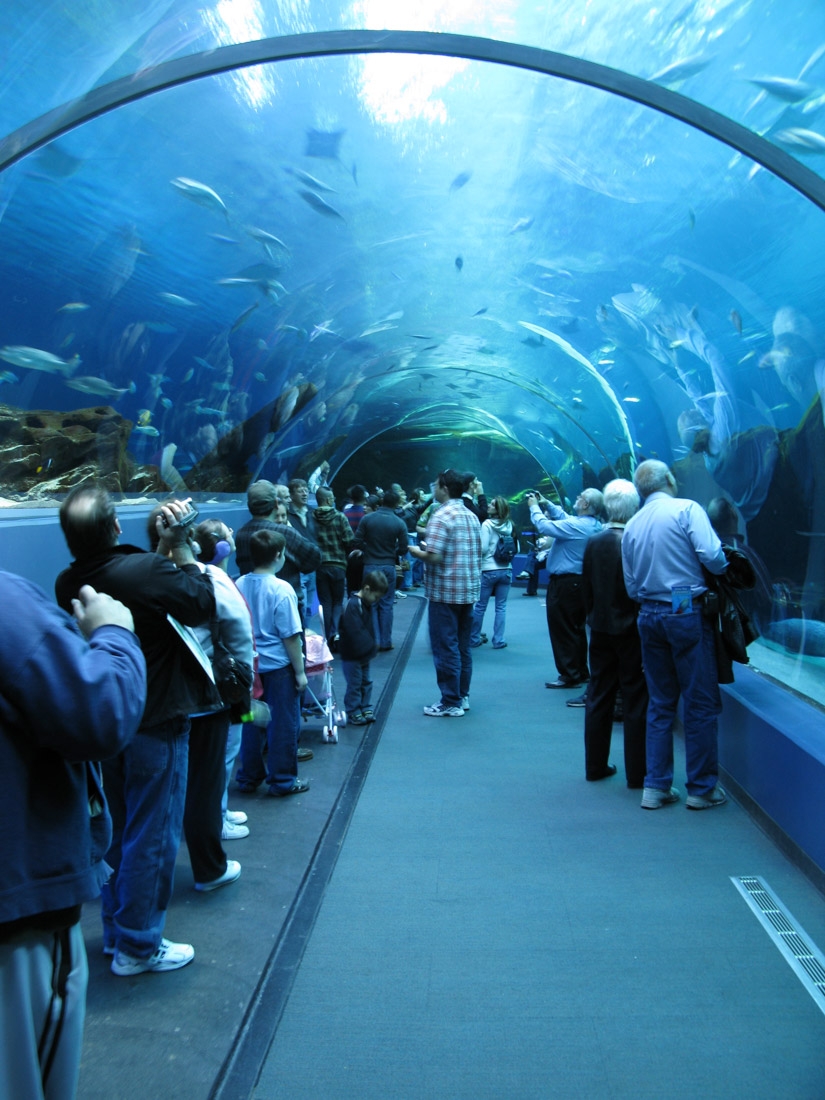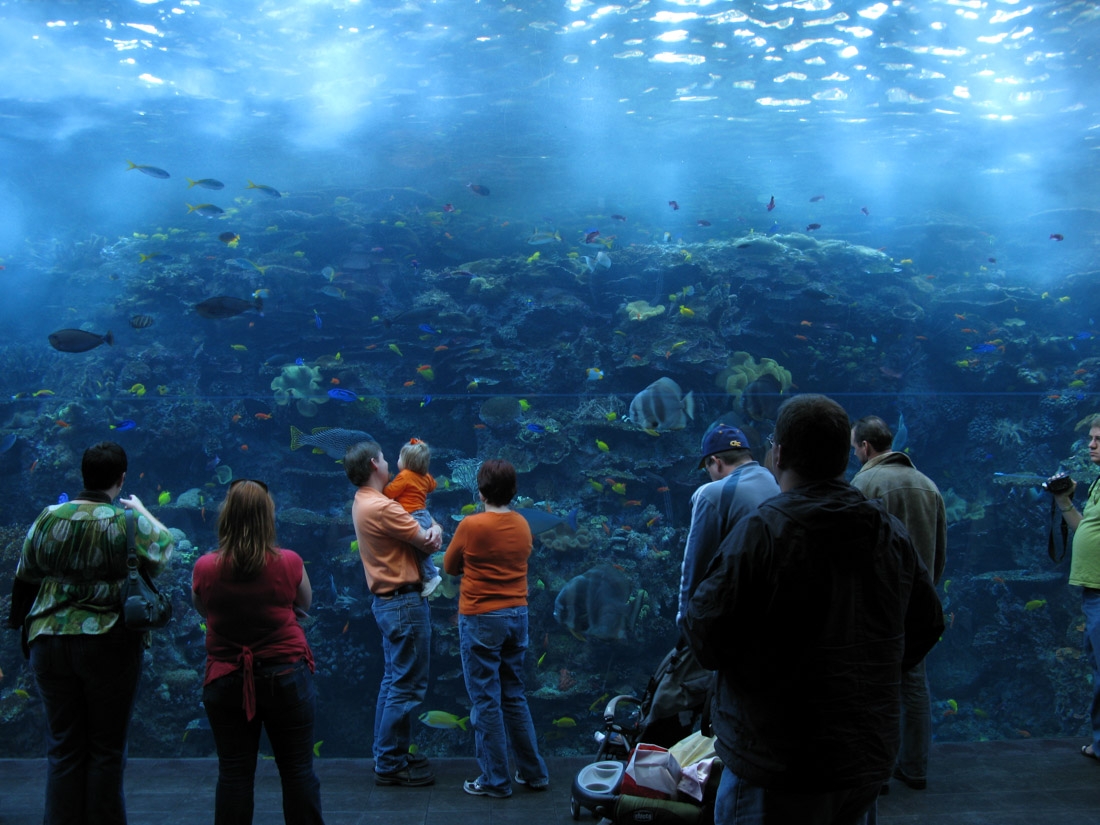 One of the more fascinating features were these HUGE aquarium fronts.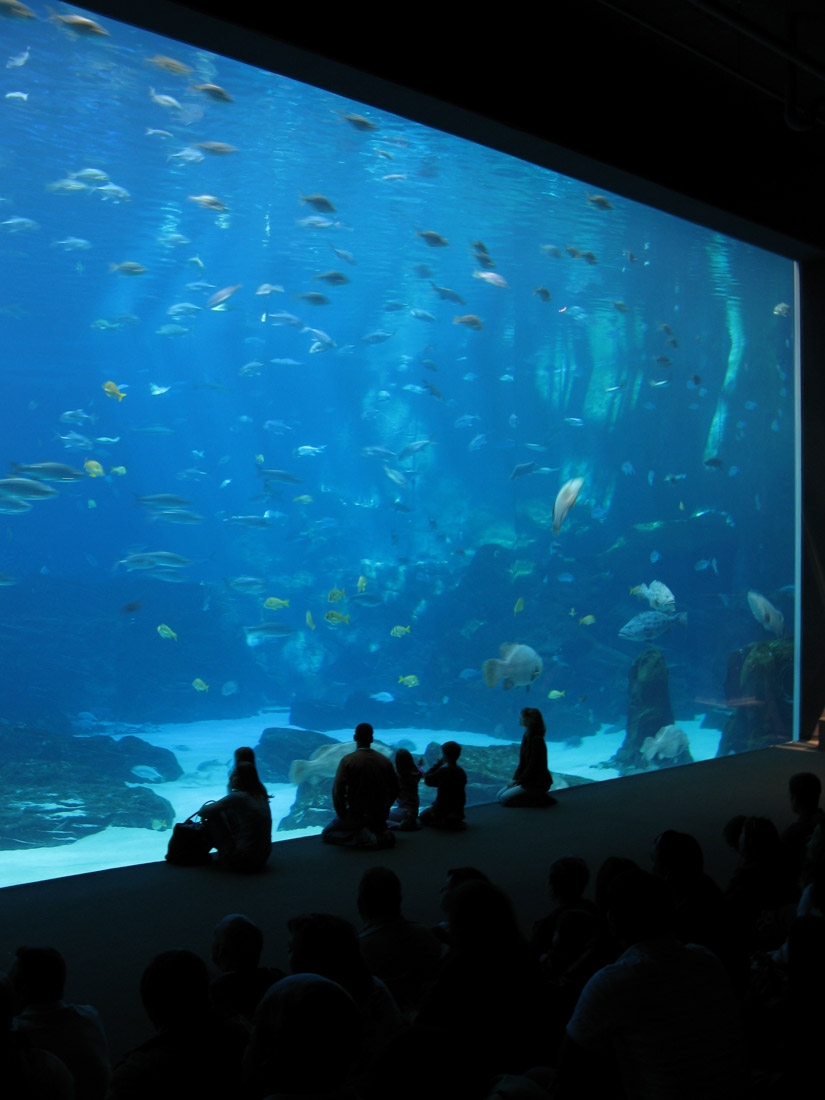 I'm pretty sure I had a screensaver like this in 1998: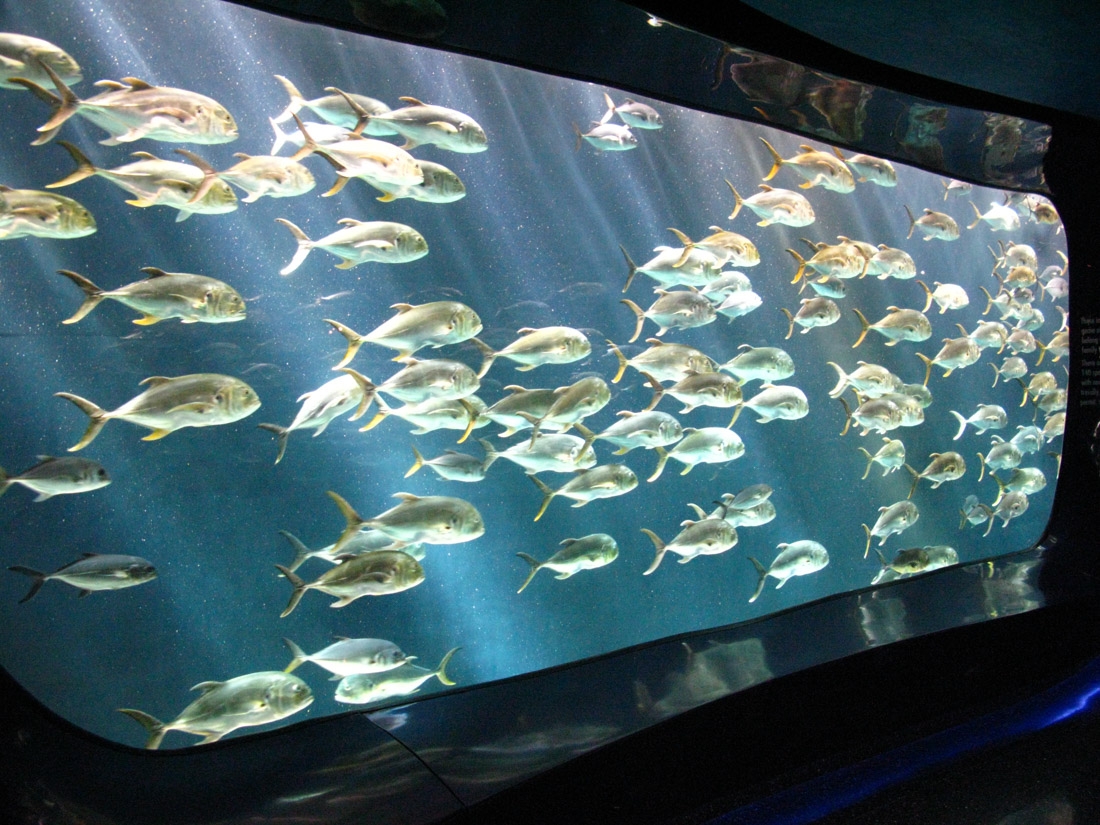 We walked around a bit more in the aquarium, and then we were done for the day! We were beat!
---