This post may contain affiliate links. Please see my advertiser disclosure for more details.
---
I had a really hard time deciding on where to stay in San Francisco. There were so many factors to consider. Location, price, amount of space in the room, etc. (Yes, I know that it really shouldn't matter how spacious a hotel room is since it's just for sleeping, but really small hotel rooms make me feel anxious).
After lots of deliberations, we decided on the Scarlet Huntington Hotel in the Nob Hill area. We booked a "Premium Room."
The Premium Room at Scarlet Huntington
The room definitely was spacious and had very cool furniture.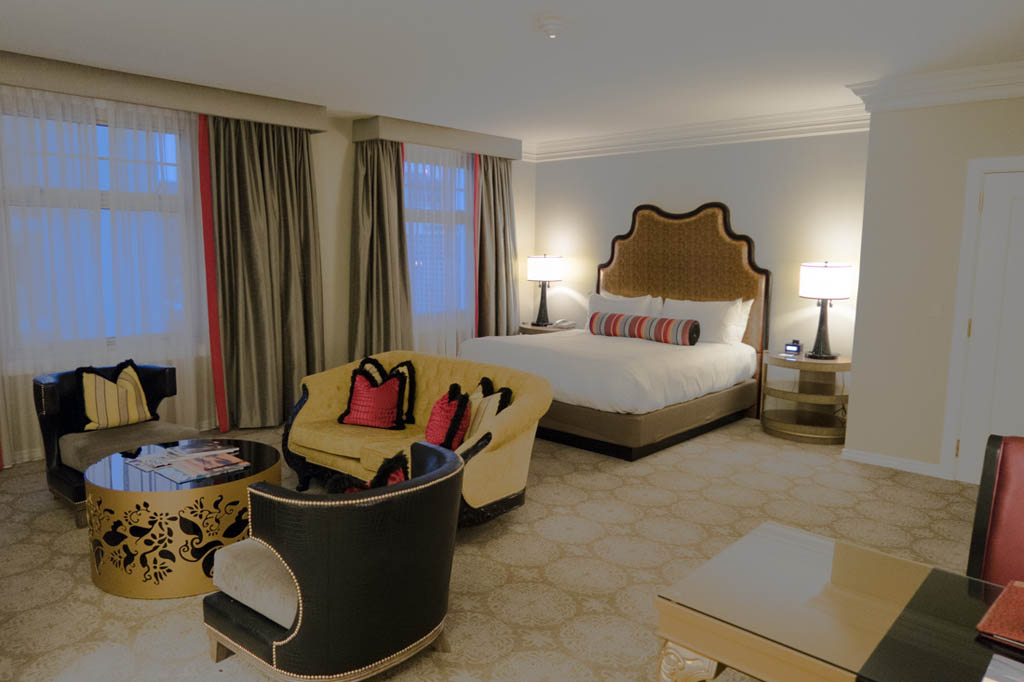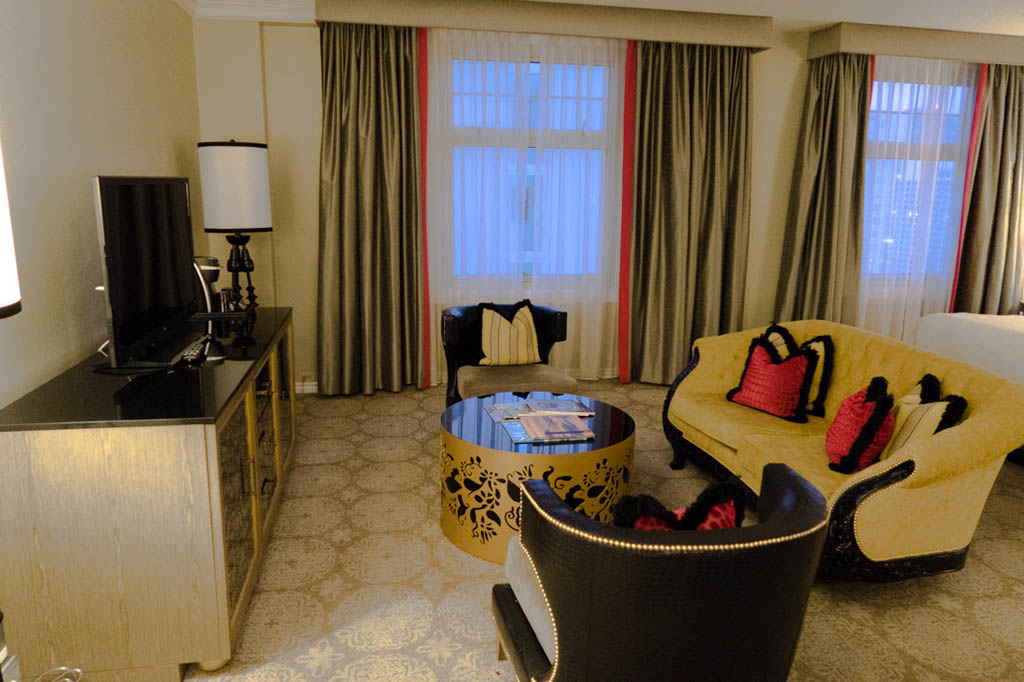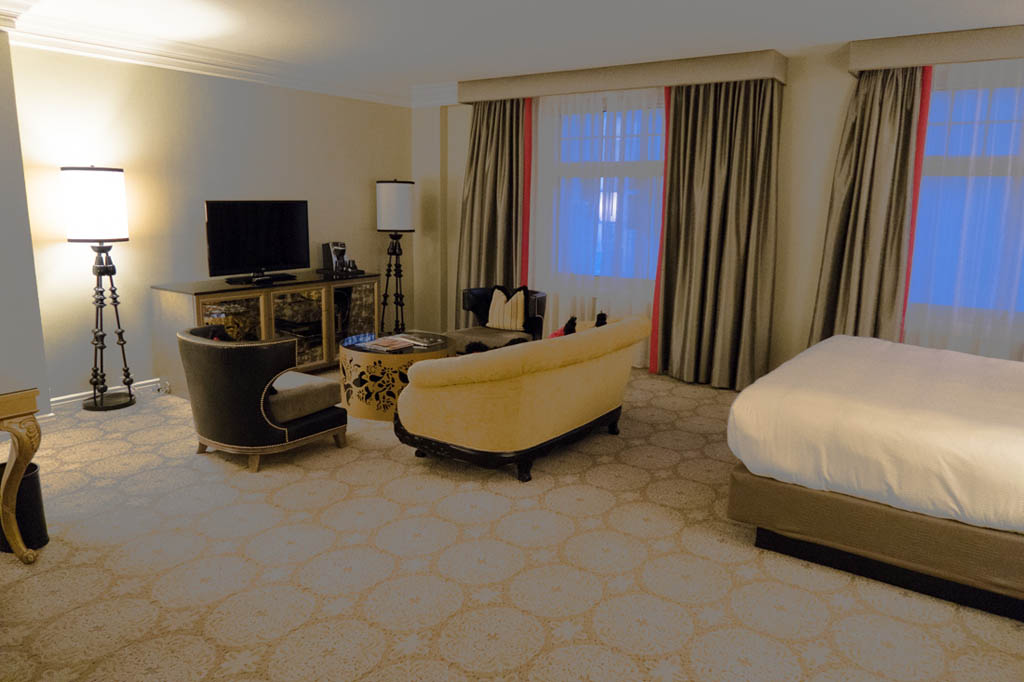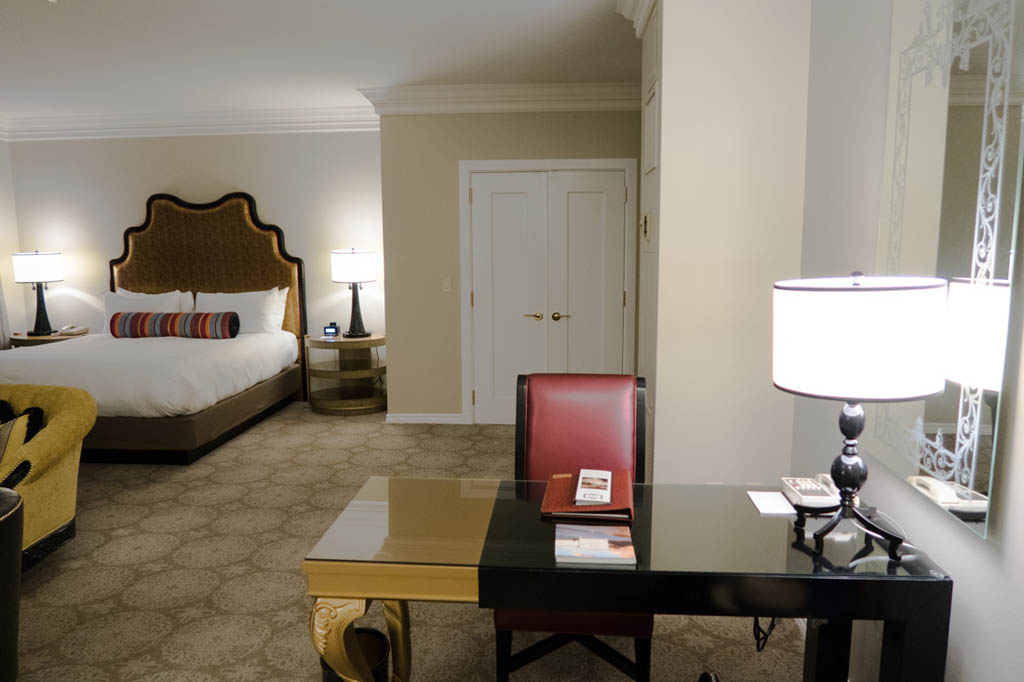 I always like having a separate sitting area in hotel rooms that way I don't always have to lay on the bed when doing things like sorting through photos we took for the day.
There was also a decent size desk that had easily-accessible plugs near the top of the desk.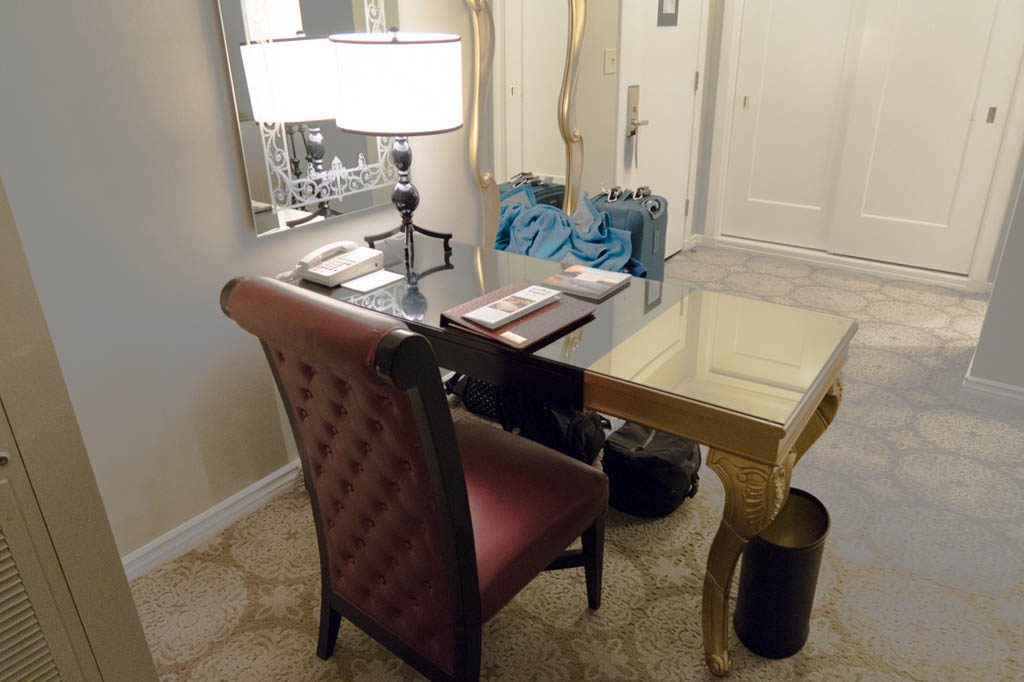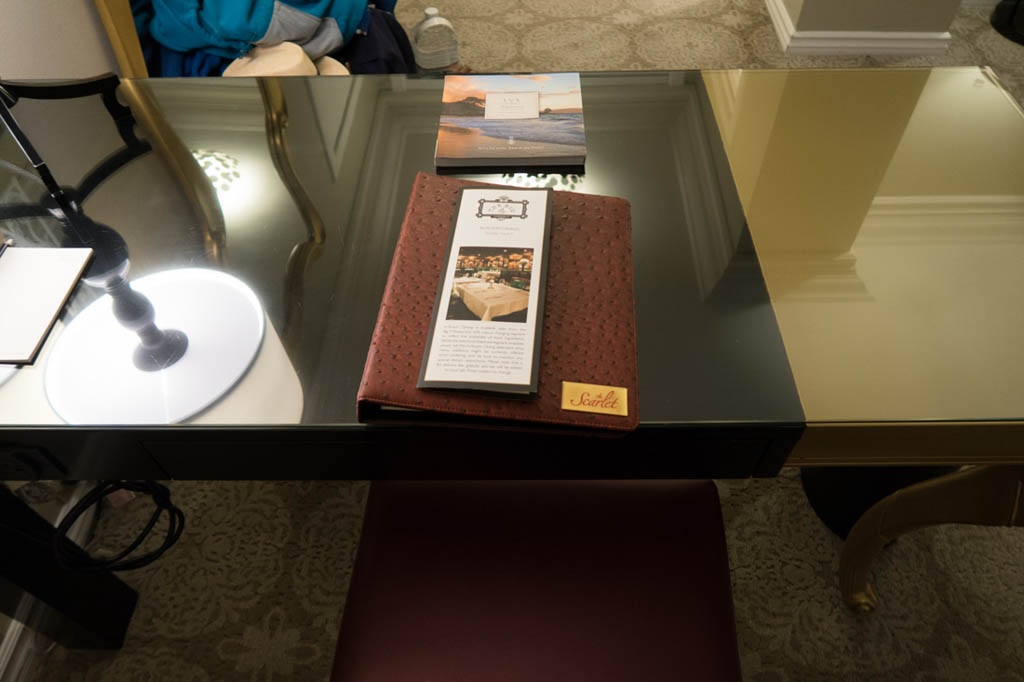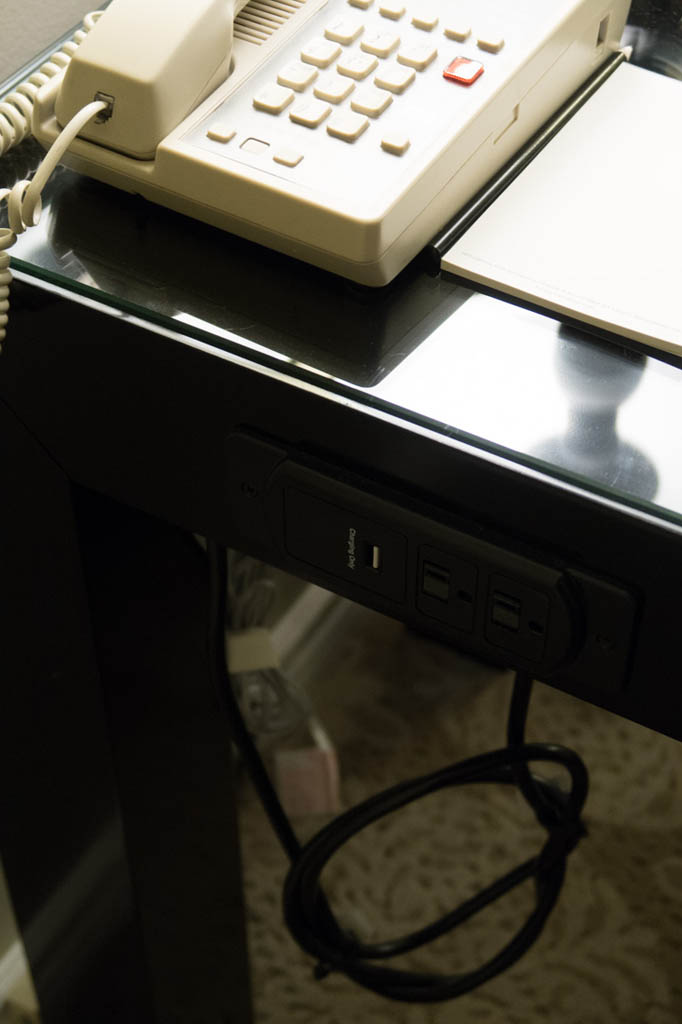 There were also two very decent size closets in the room, one right by the hotel room door, and the other next to the bed.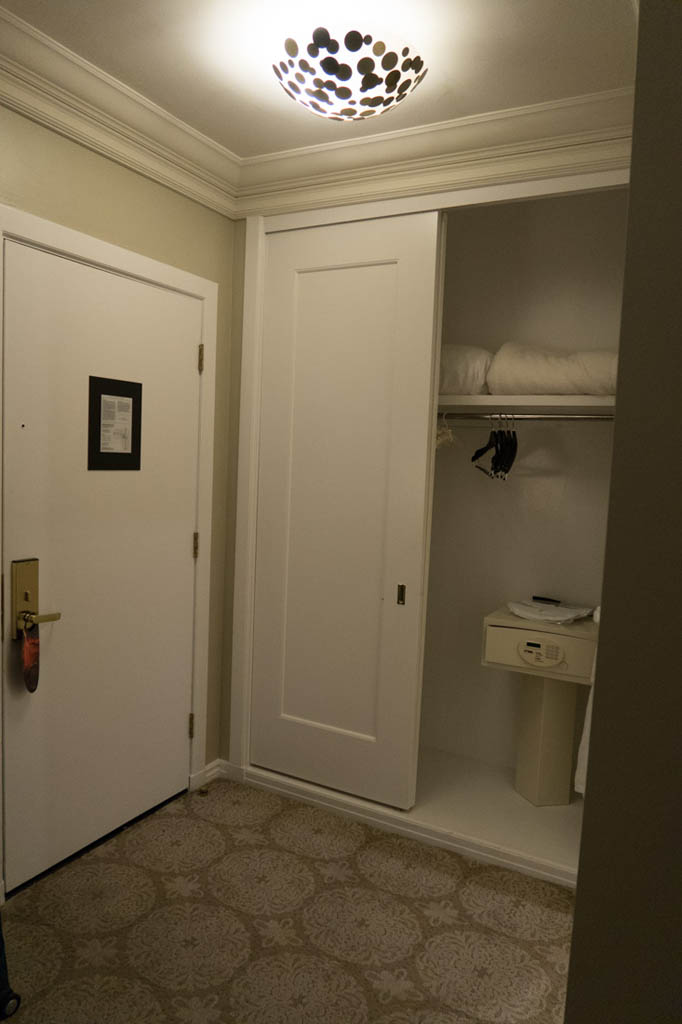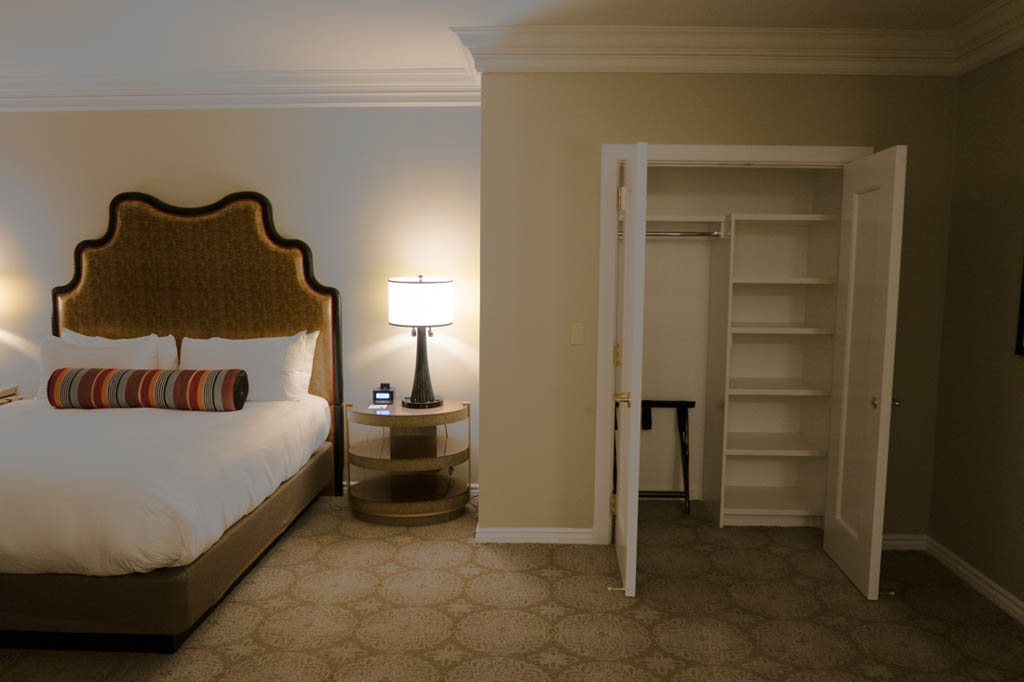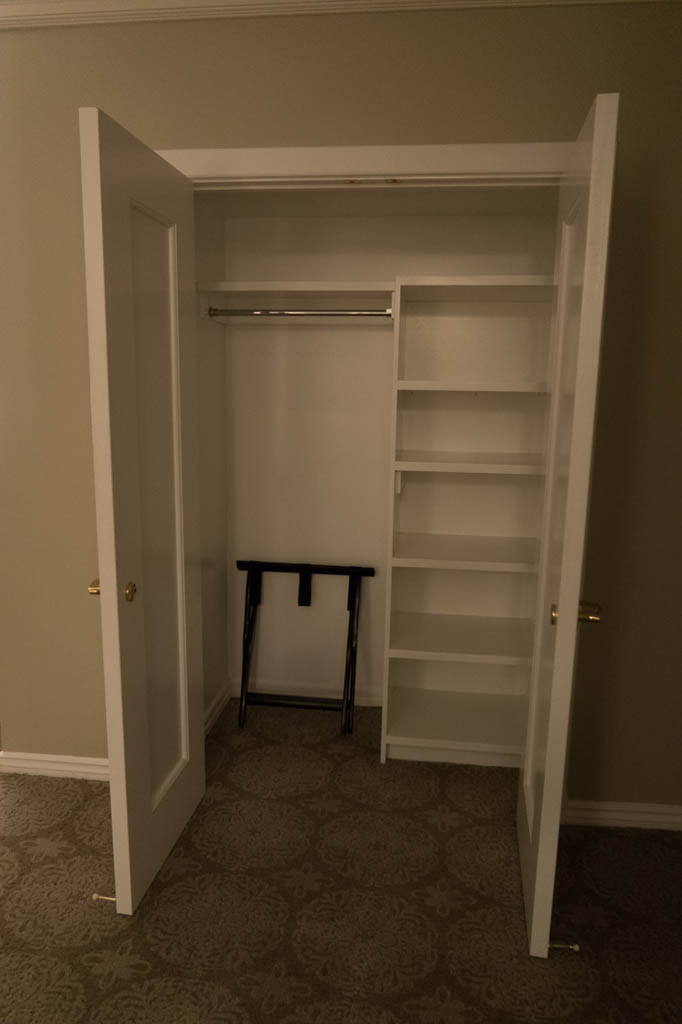 The bathroom was a bit simple considering the other more decorative finishes in the room. I did like that the sink area was separate from the toilet and shower though.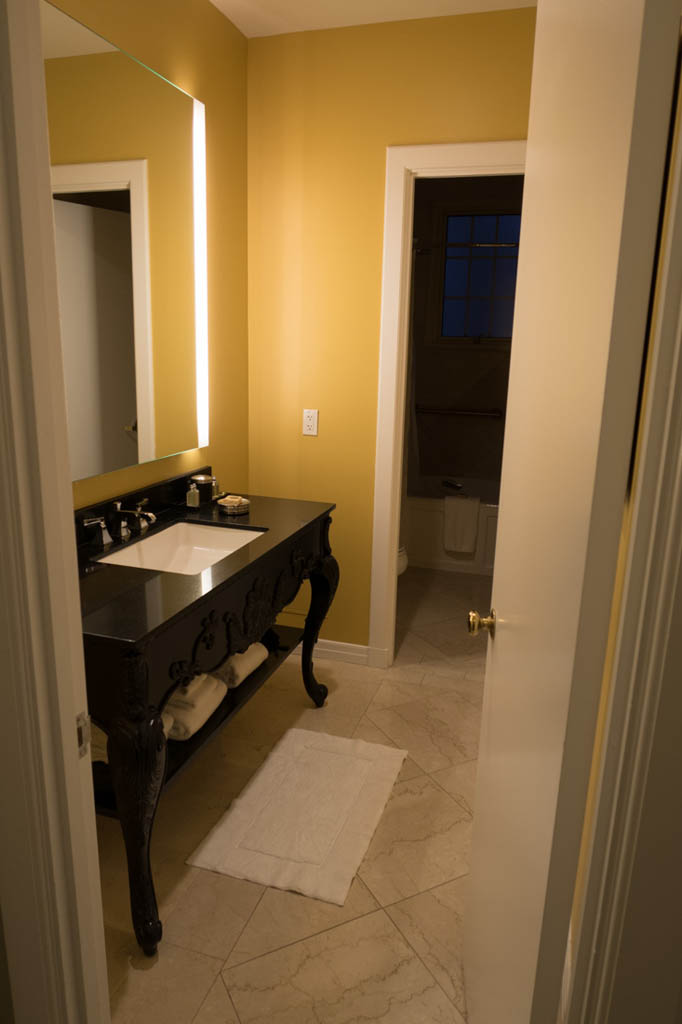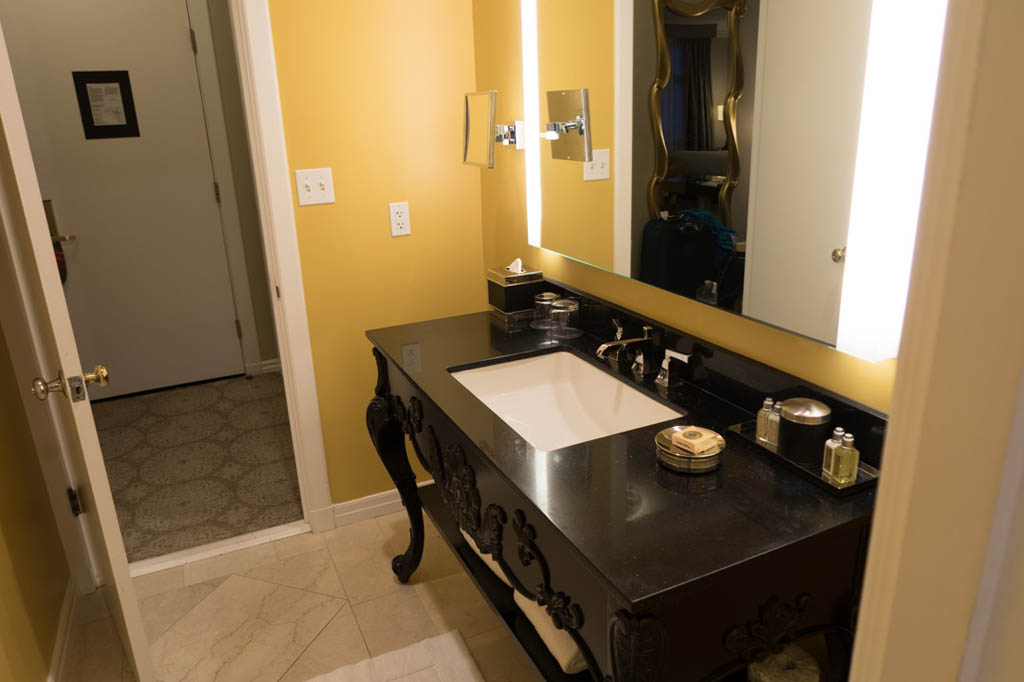 In higher-end hotels, I prefer a separate shower and tub, so I was a little disappointed that the Scarlet Huntington had a tub/shower combination. But, the water pressure was good, and there was enough storage space for bottles, so I can't complain too much.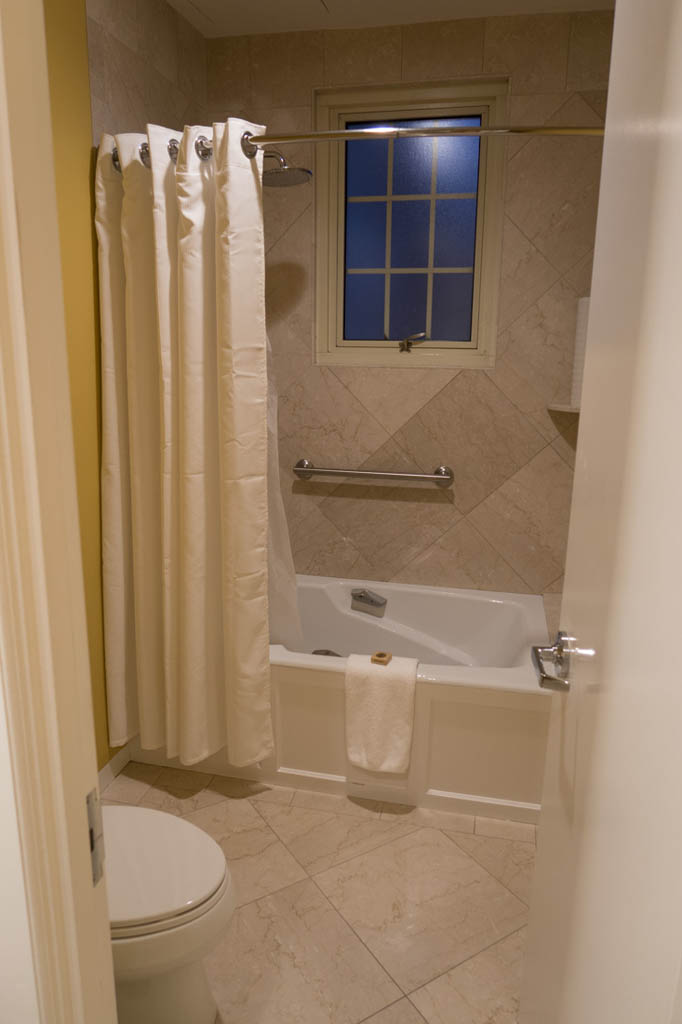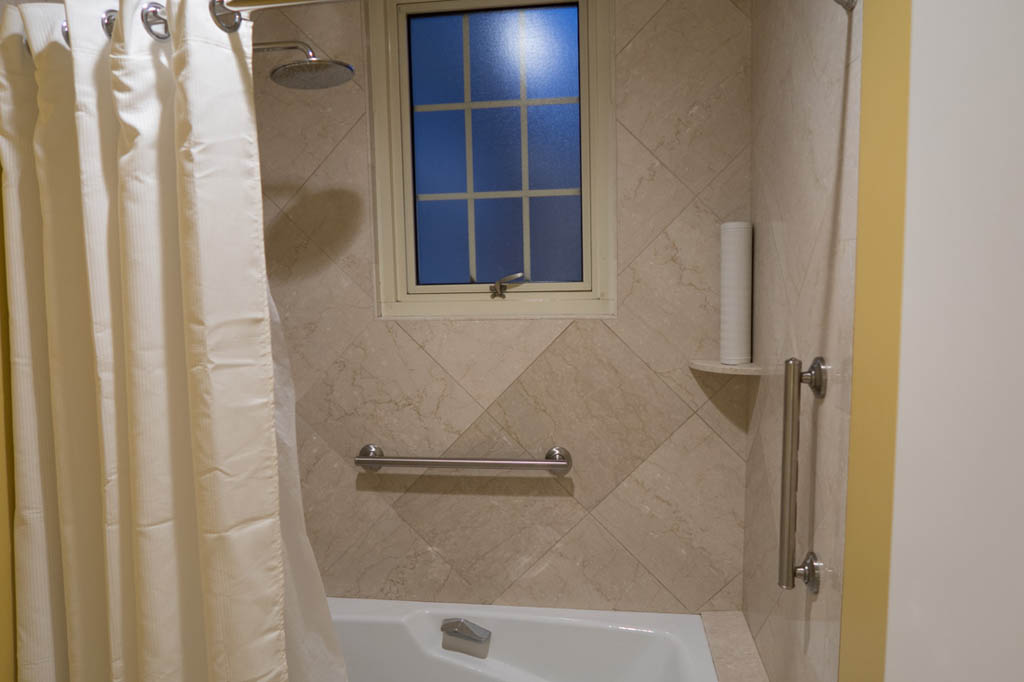 Scarlet Huntington Hotel Lobby
The lobby was small but totally sufficient, with the time jewel-toned furniture as the rooms.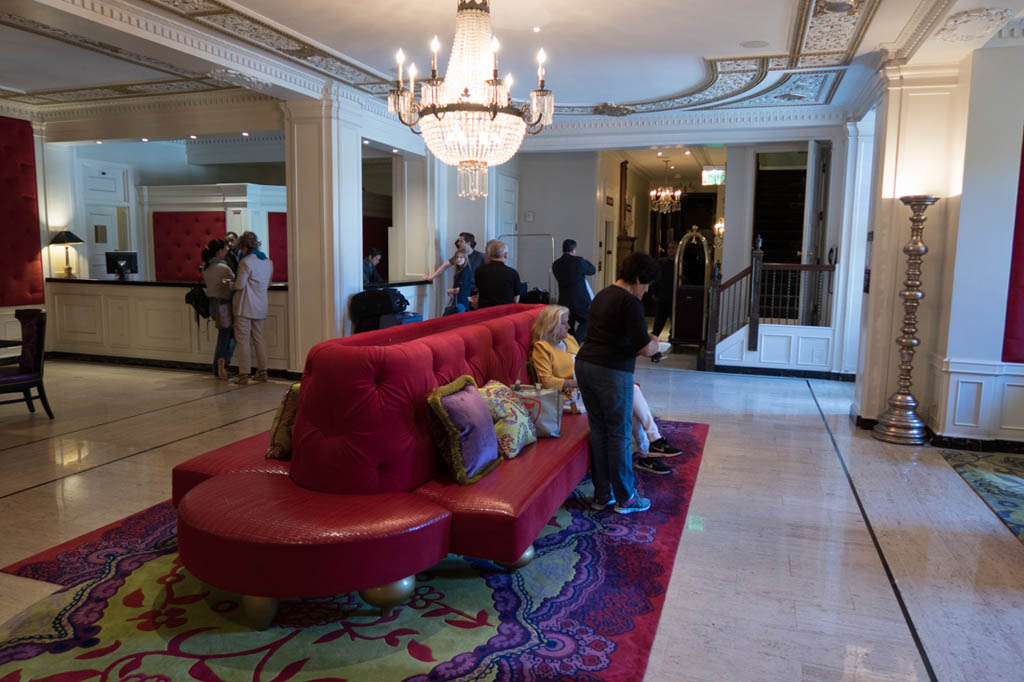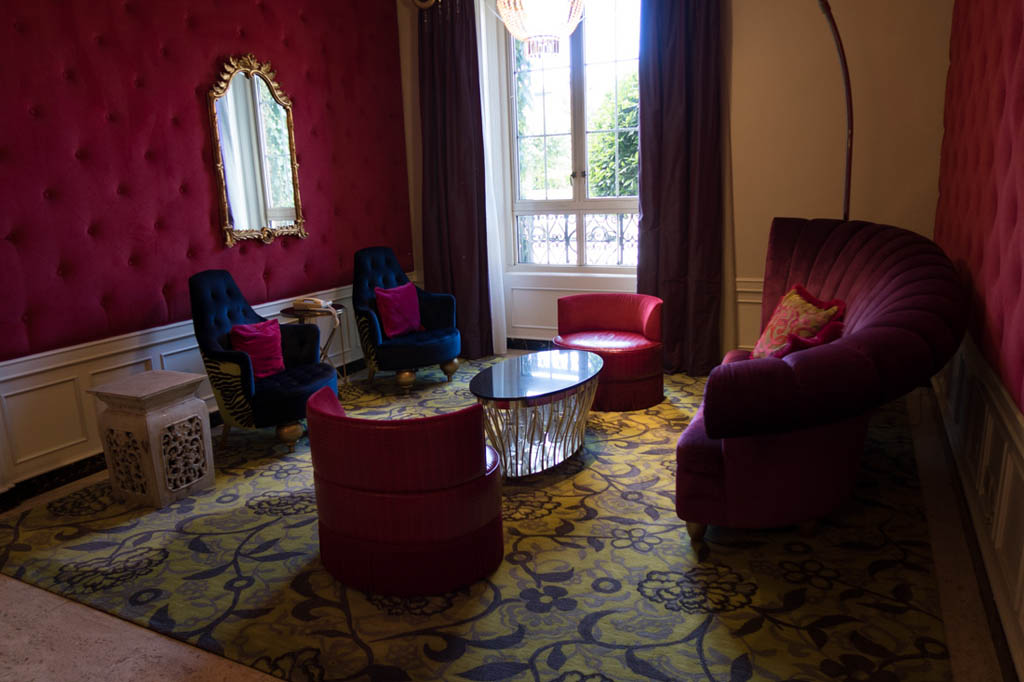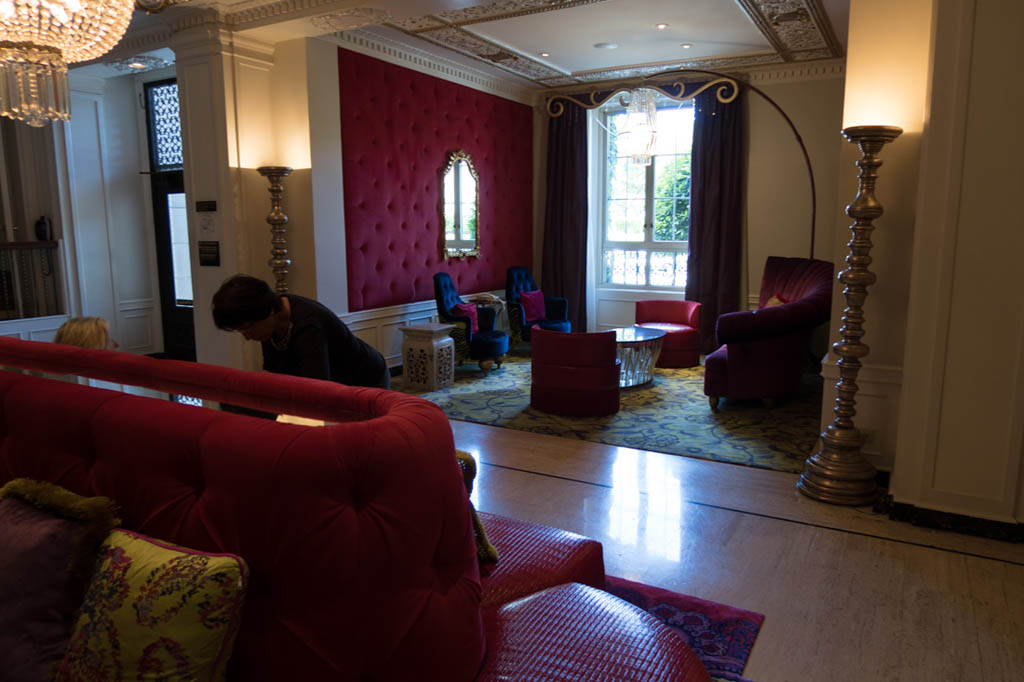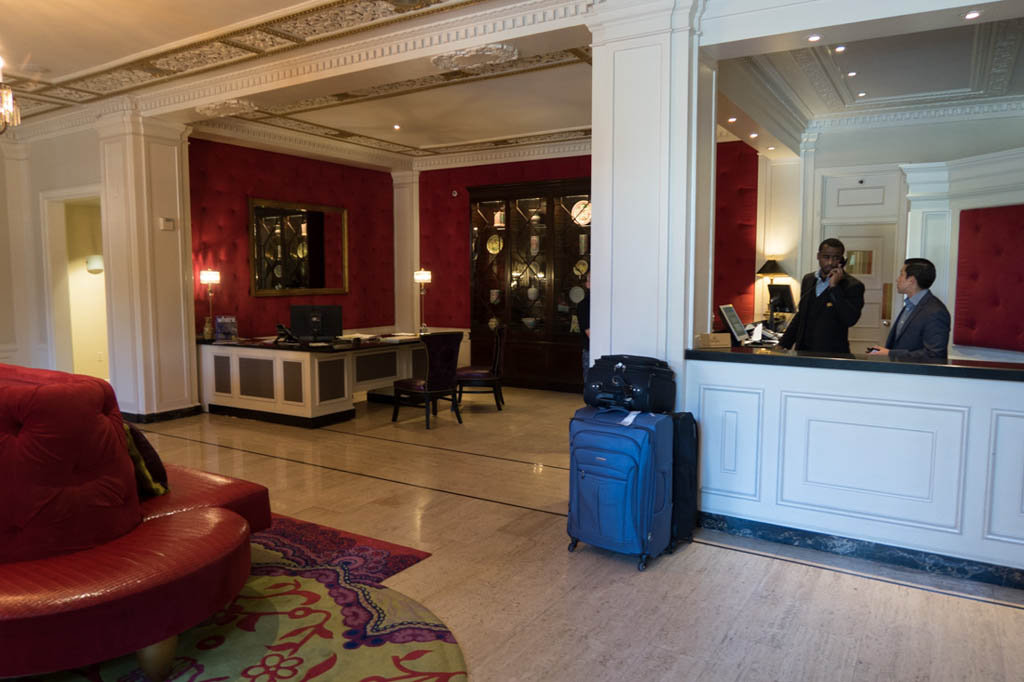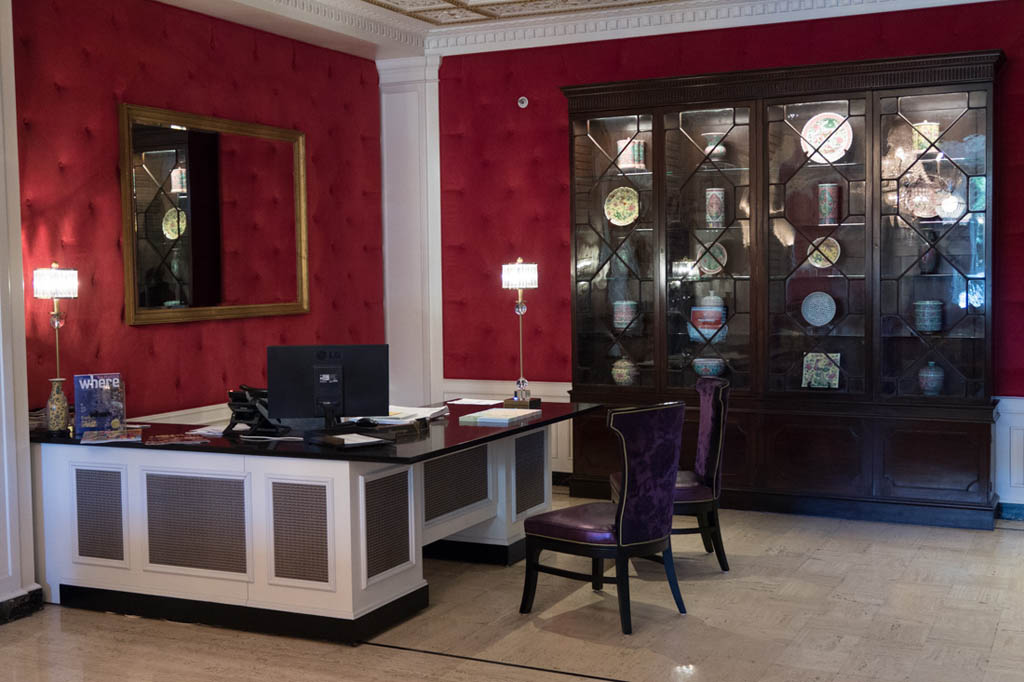 The exterior of the hotel was unassuming, and just had its name on the awning that extended from the lobby door.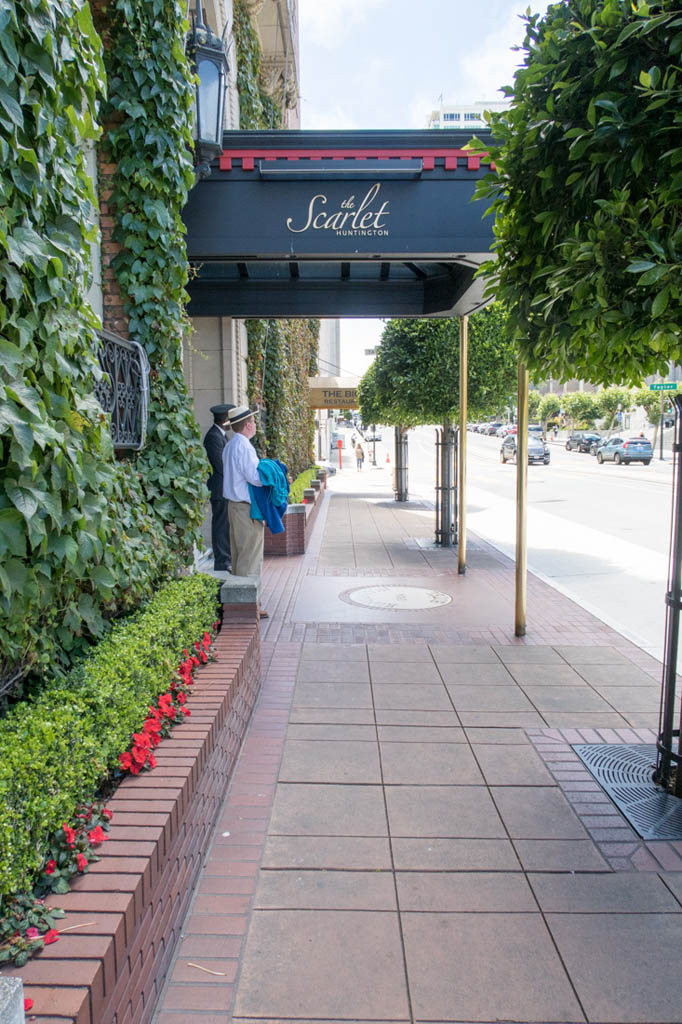 However, from a greater distance you could see that there was a large Scarlet Huntington sign on top of the hotel building.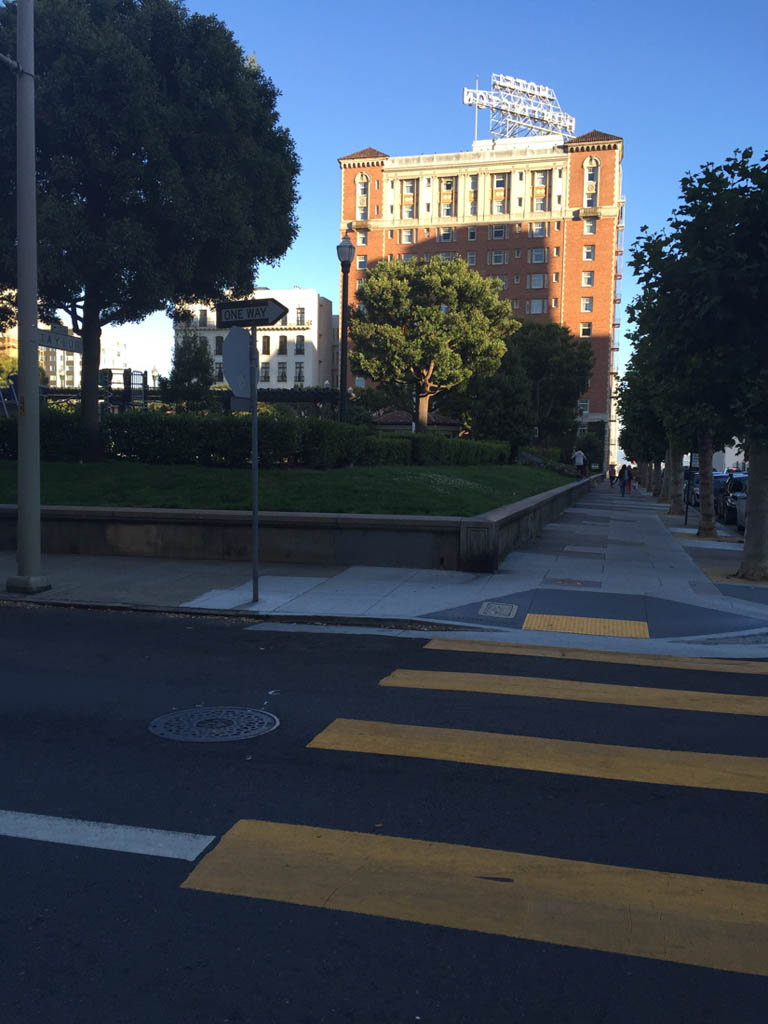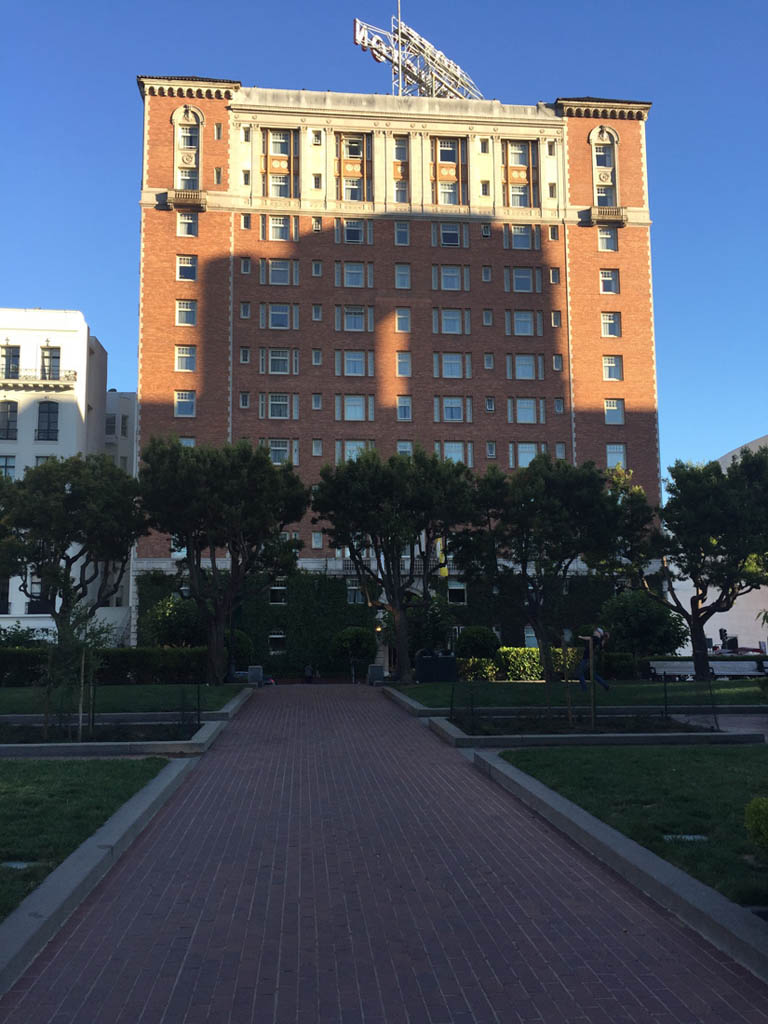 Hotel Location
The hotel was in a fantastic location. However, Nob Hill is home to some of the steepest hills in San Francisco. So, walking even a few blocks can get pretty tiring. Even downhill is pretty tough on the knees! We stuck with Uber for most of our transportation around the city.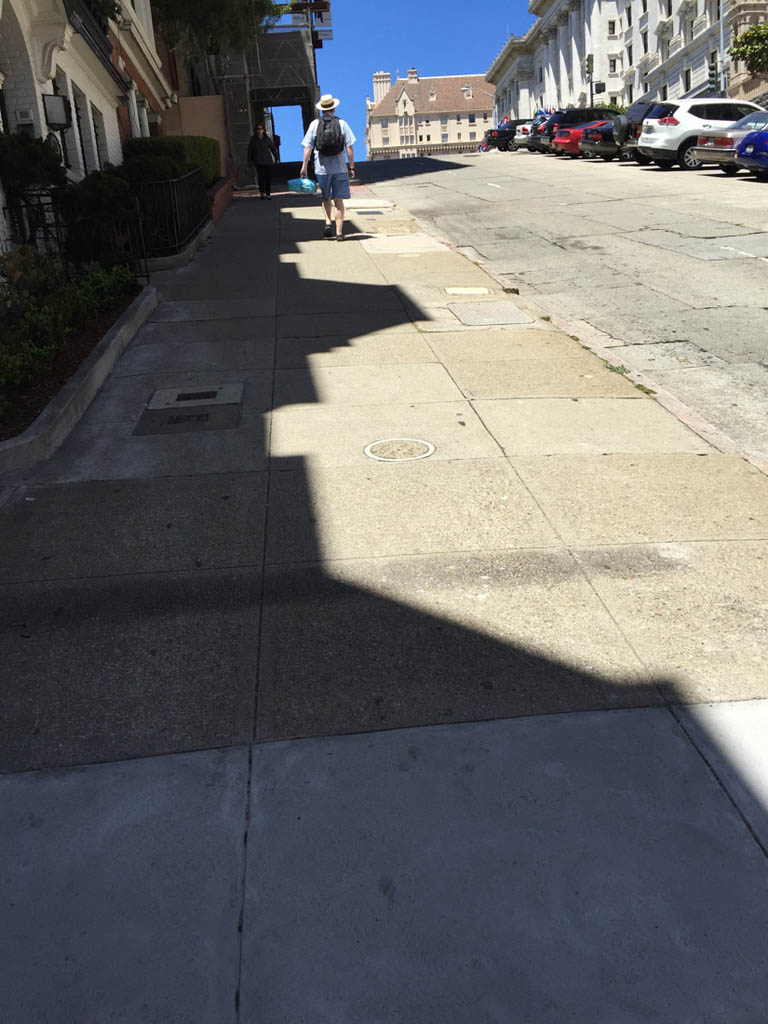 One of the streets by the hotel even had steps you could use!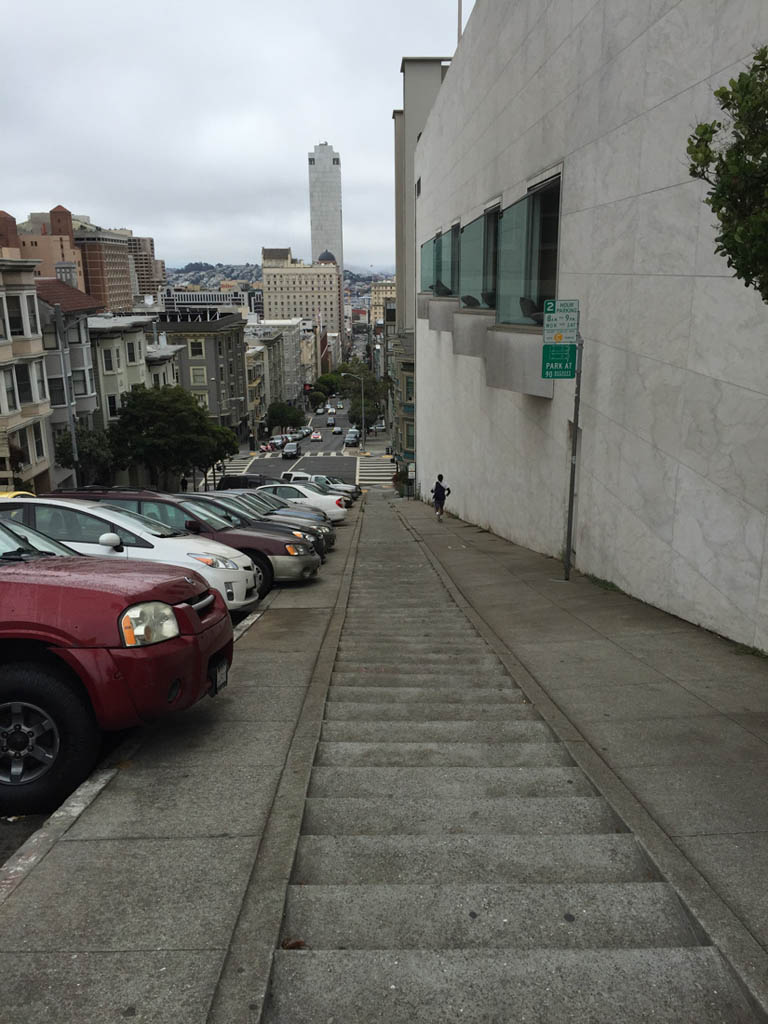 Bottom Line
Overall, I highly recommend the Scarlet Huntington. I really can't think of any complaints other than I wish that the shower had some higher end finishes, given the price of the hotel room. But the spaciousness and excellent location made up for that many times over.
Have you traveled to San Francisco recently? Where have you stayed?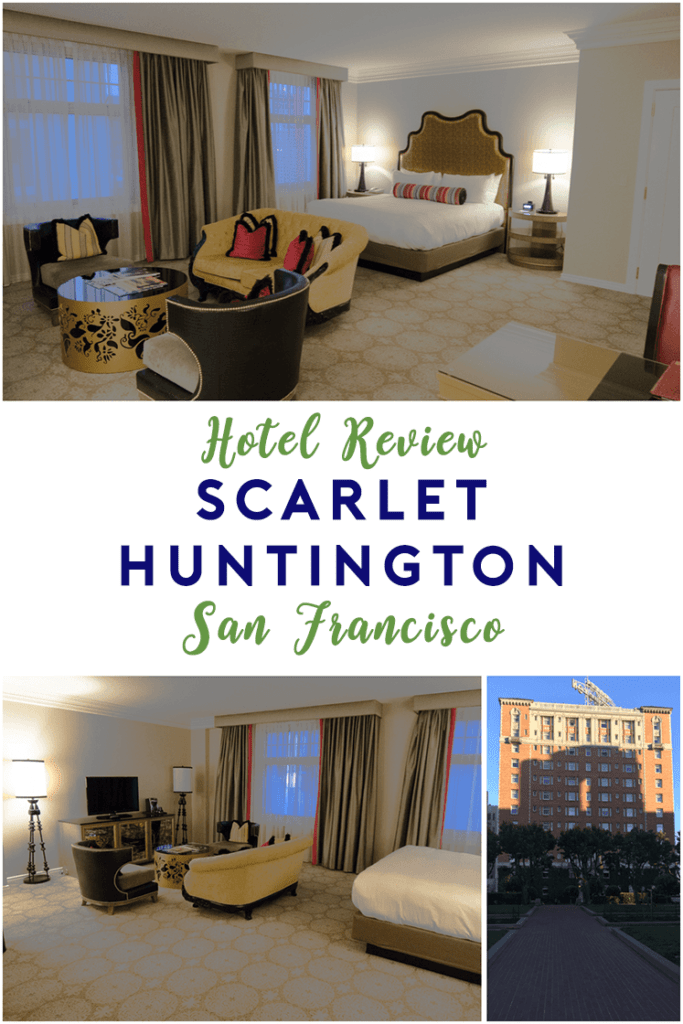 ---