This post may contain affiliate links. Please see my advertiser disclosure for more details.
---
Okay, so I'm really REALLY trying to wrap up some trip reports that have been dragging on for just way too long here on the blog. After all, this Northern California trip was more than 18 months ago now! We're venturing into "Blast from the Past" post territory here! (Where I write about things that took place before I started to blog!)
We spent four nights in San Francisco, and we managed to jam pack a lot into our time there. Luckily, this wasn't the first time Ken or I had been to San Francisco. It was, however, the first time we had ever been there together.
Vantigo Tour of San Francisco
We actually decided to start our time in San Francisco with an organized tour. We thought that would be a great way to reacquaint ourselves with the city, and to actually learn a bit more about the history and context of some of the city's famous sites.
The tour company we decided to go with was Vantigo, which offers their tours on a vintage Volkswagen bus!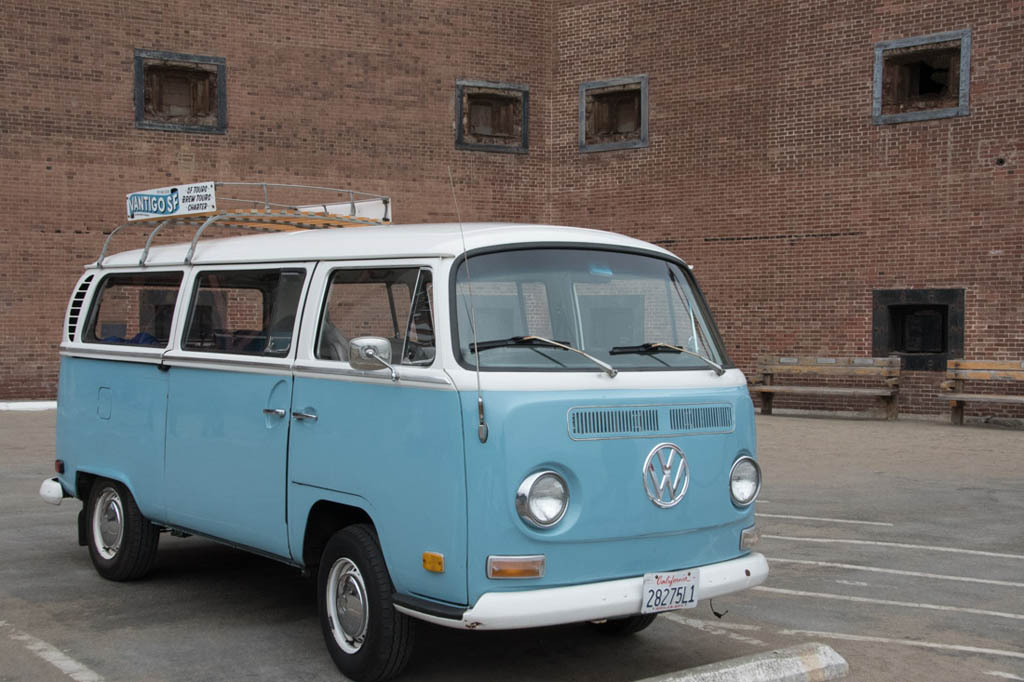 Our first stop on the tour was the Coit Tower. Lillian Coit was a wealthy San Franciscan who died in 1929. She had a fascination with firefighters and fires. When she died, she bequeathed money to the city and this monument to firefighters was erected.
Coit Tower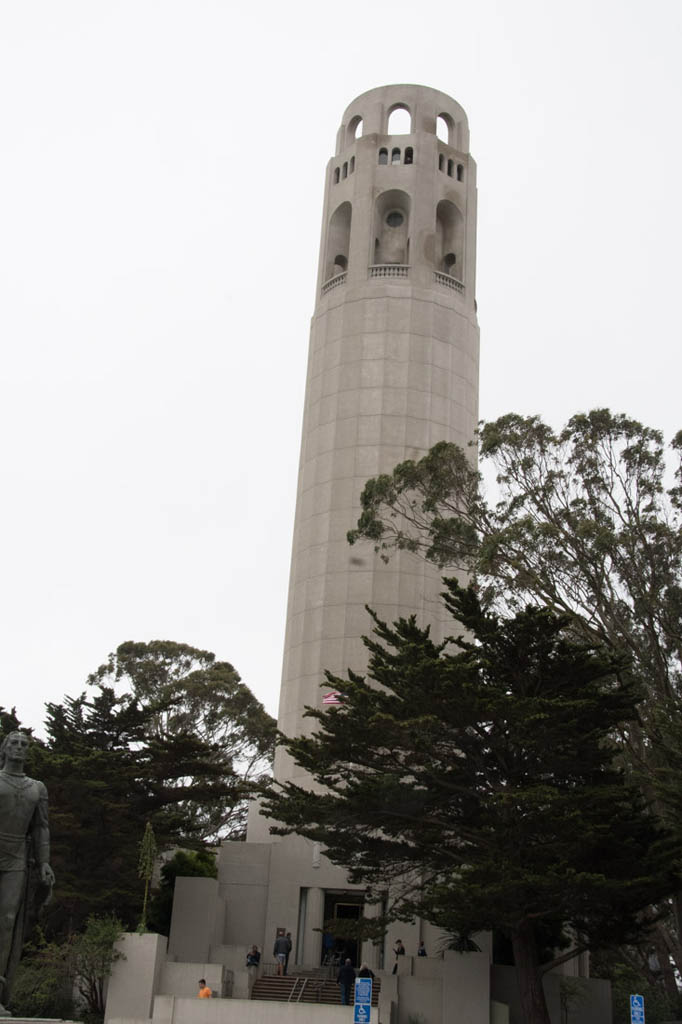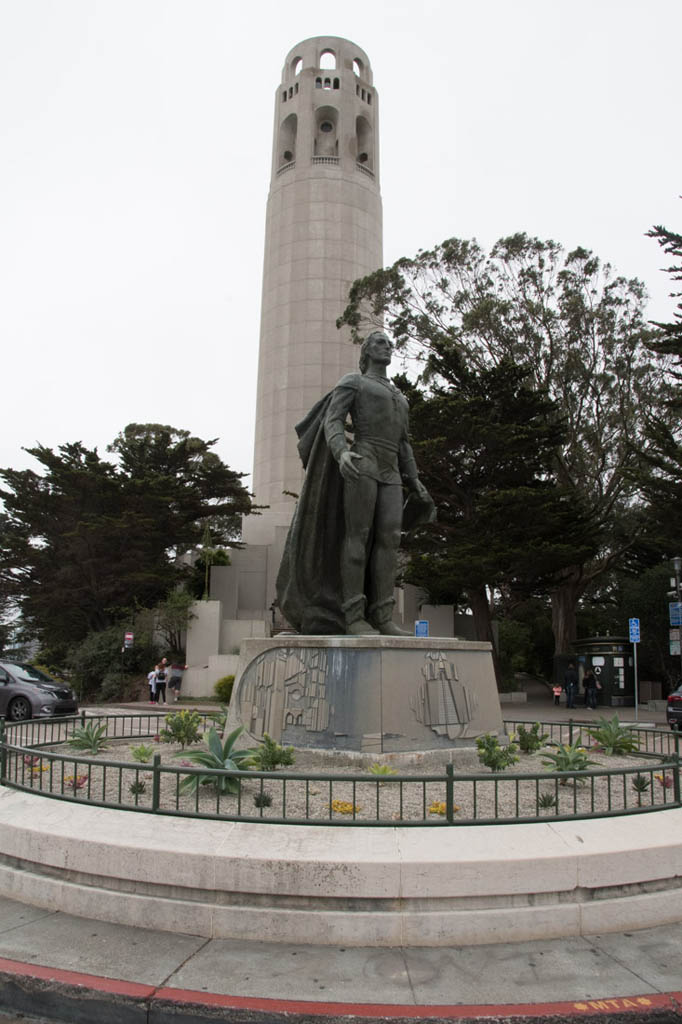 The area around the tower also had spectacular views of the city.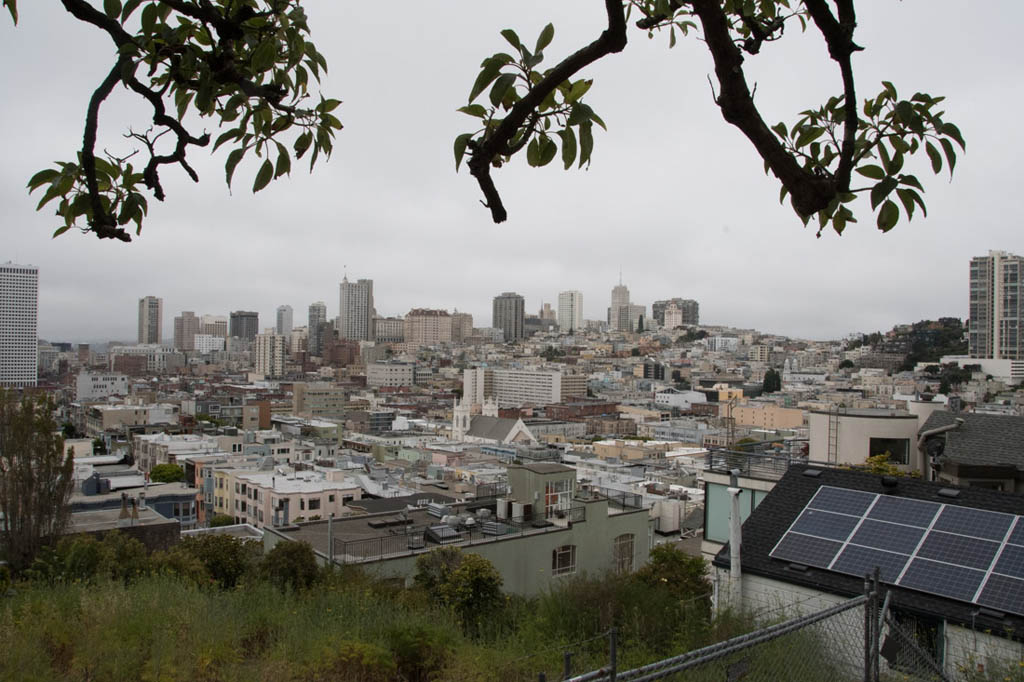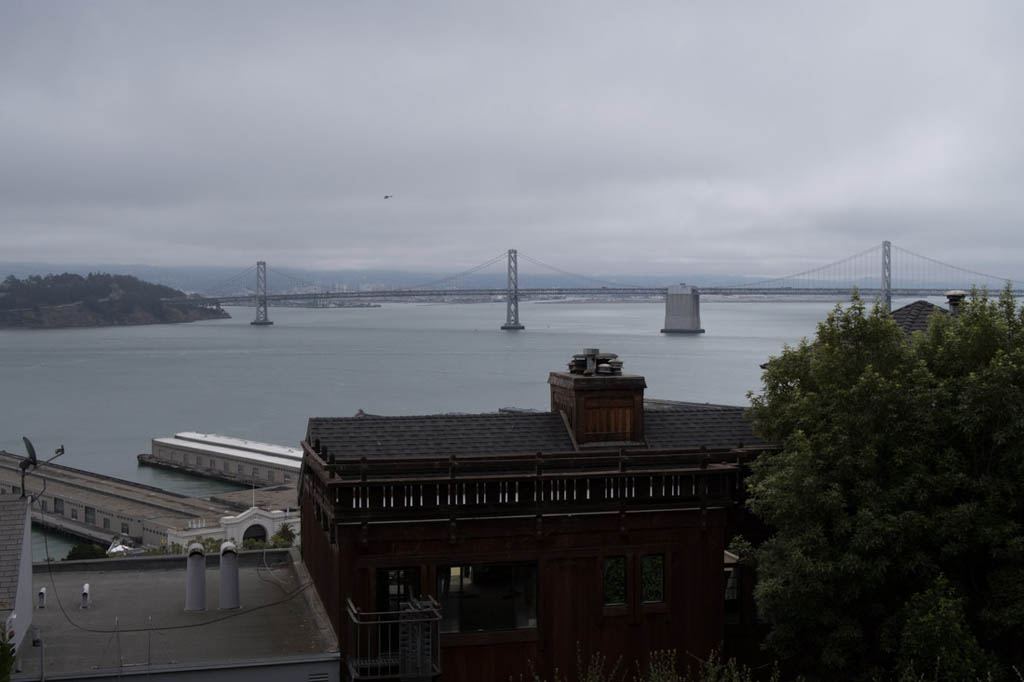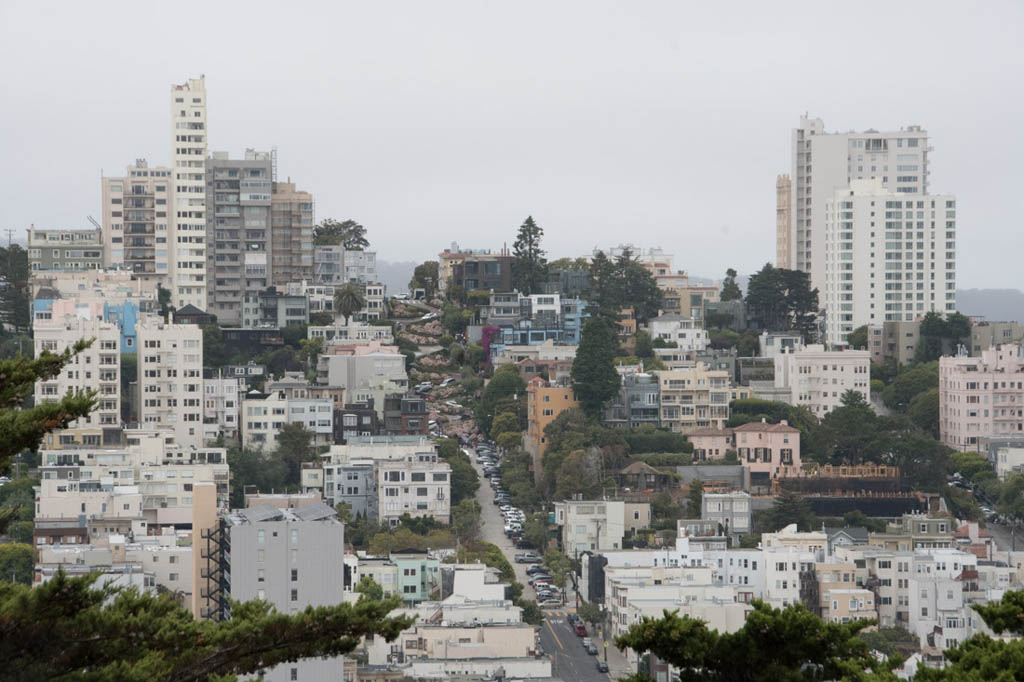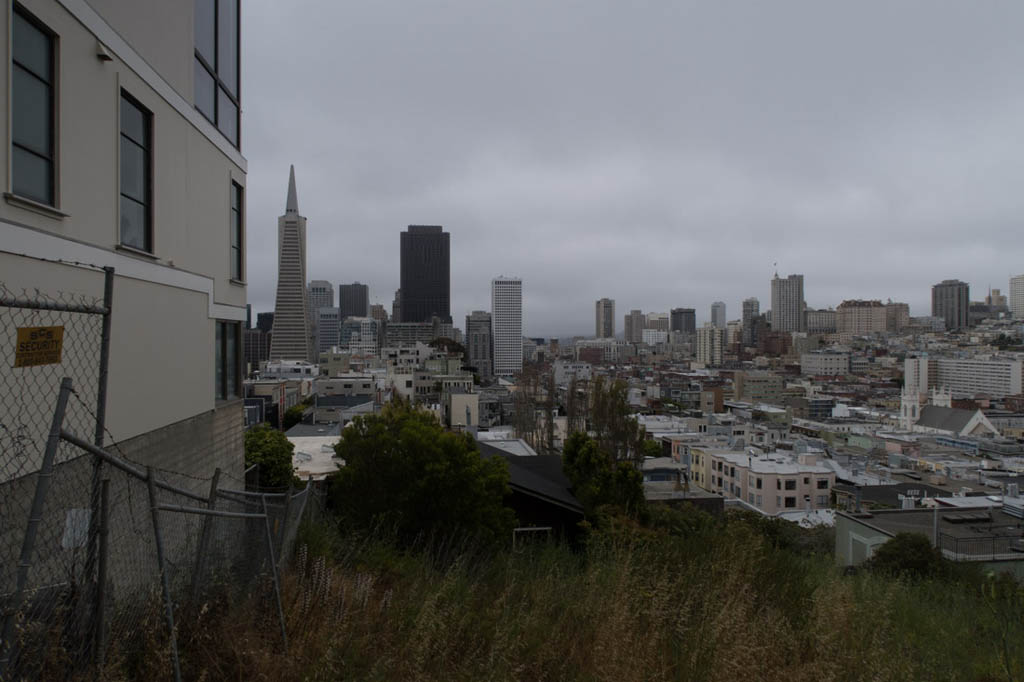 Palace of Fine Arts
Our next stop was the Palace of Fine Arts. This was just a quick stop though for photos. (We went back the next day to spend addition time there and walk throughout it).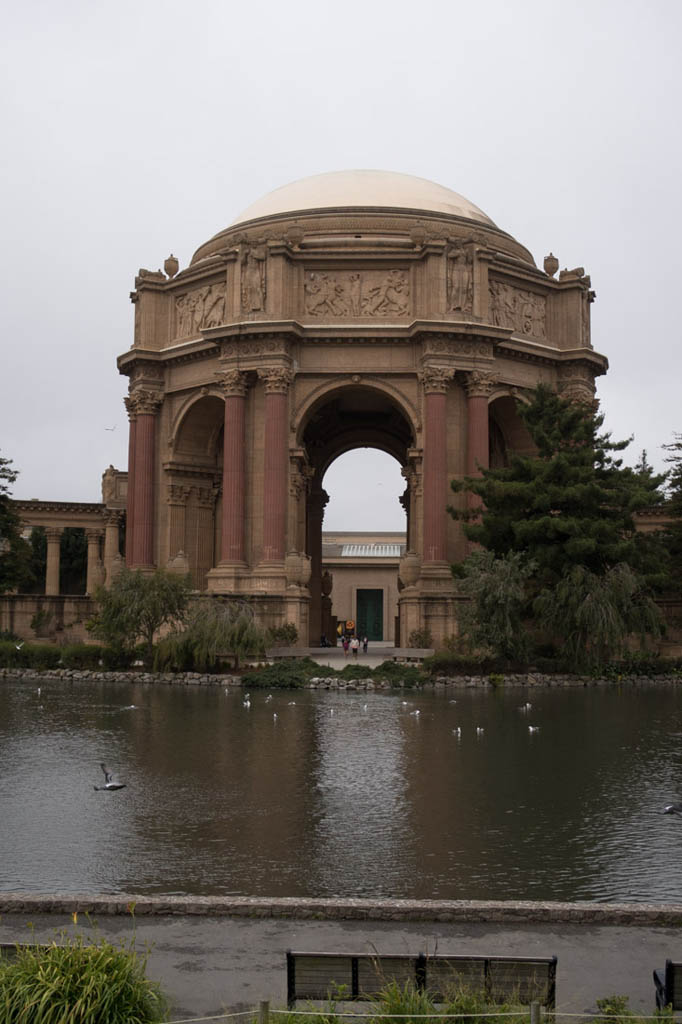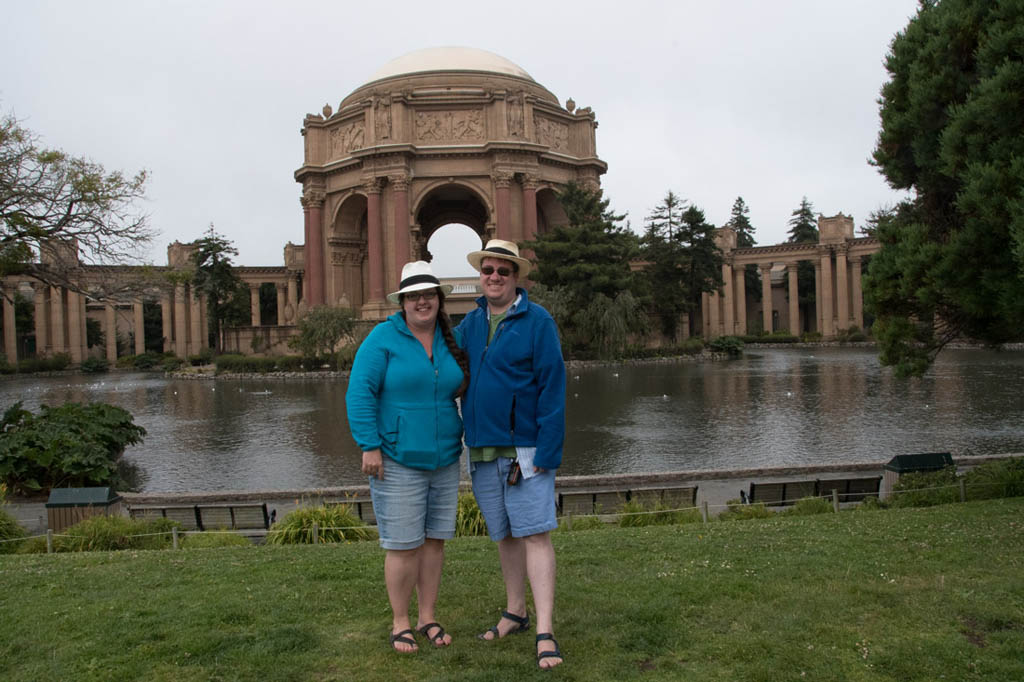 Golden Gate Bridge and Fort Point
And then, of course, no tour of San Francisco would be complete without a stop at the Golden Gate Bridge! This is the "Fort Point" area which gives great views of the bridge looking up.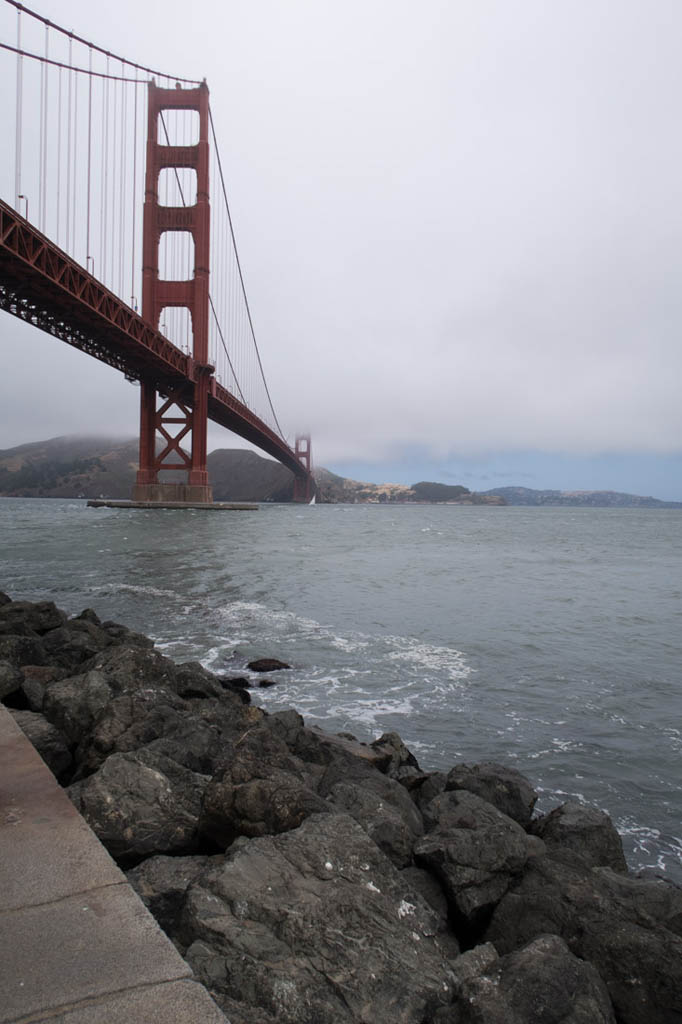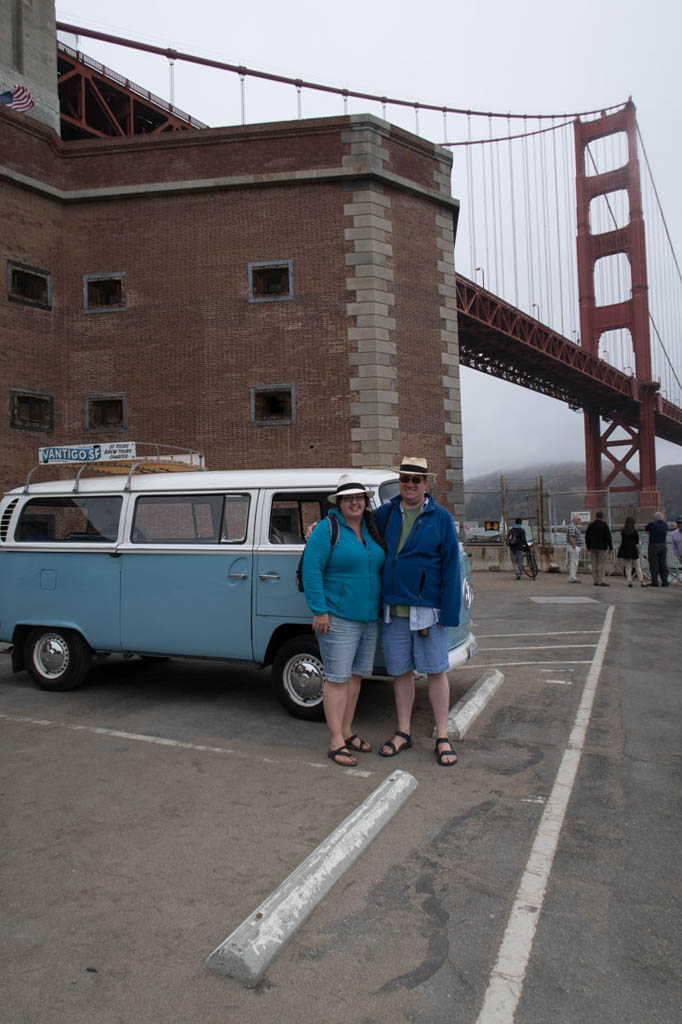 And, the views from the Golden Gate Bridge area, including those of Alcatraz, do not disappoint!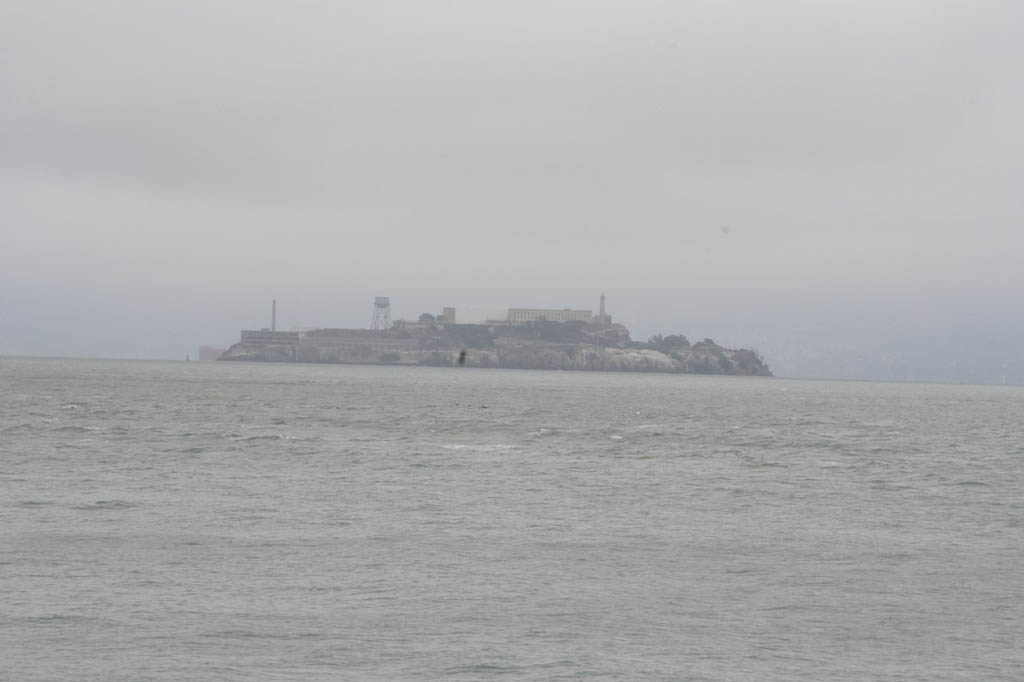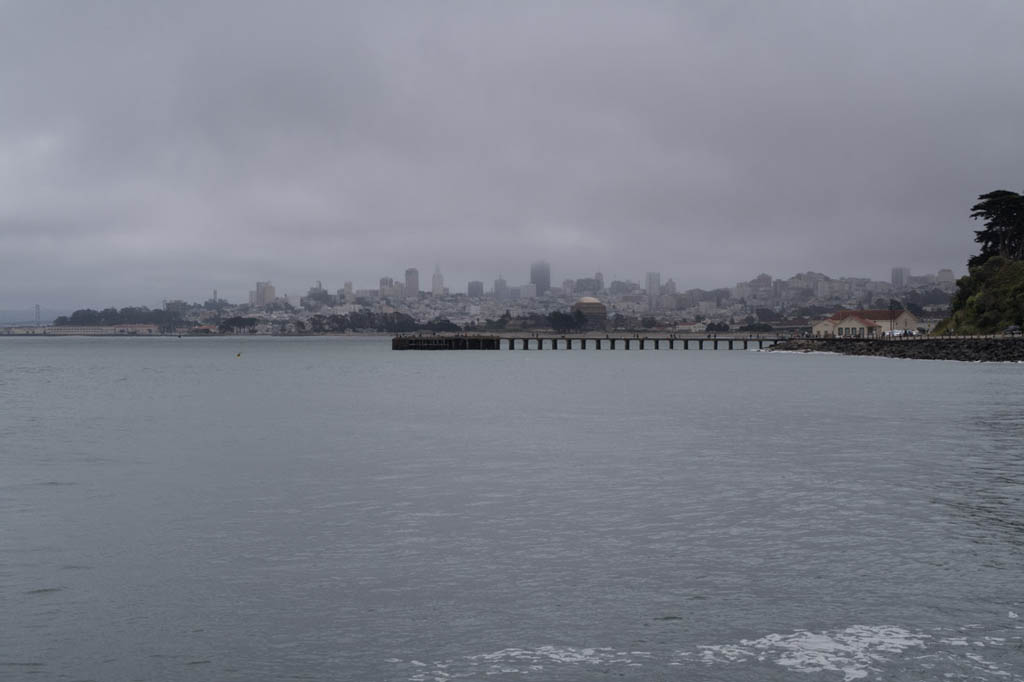 Next, we had a stop at Lands End Lookout, which has dramatic views of the ocean. It's part of the National Park Service, and the visitor's center looked brand new.
This was also the stop on the tour to use the restrooms.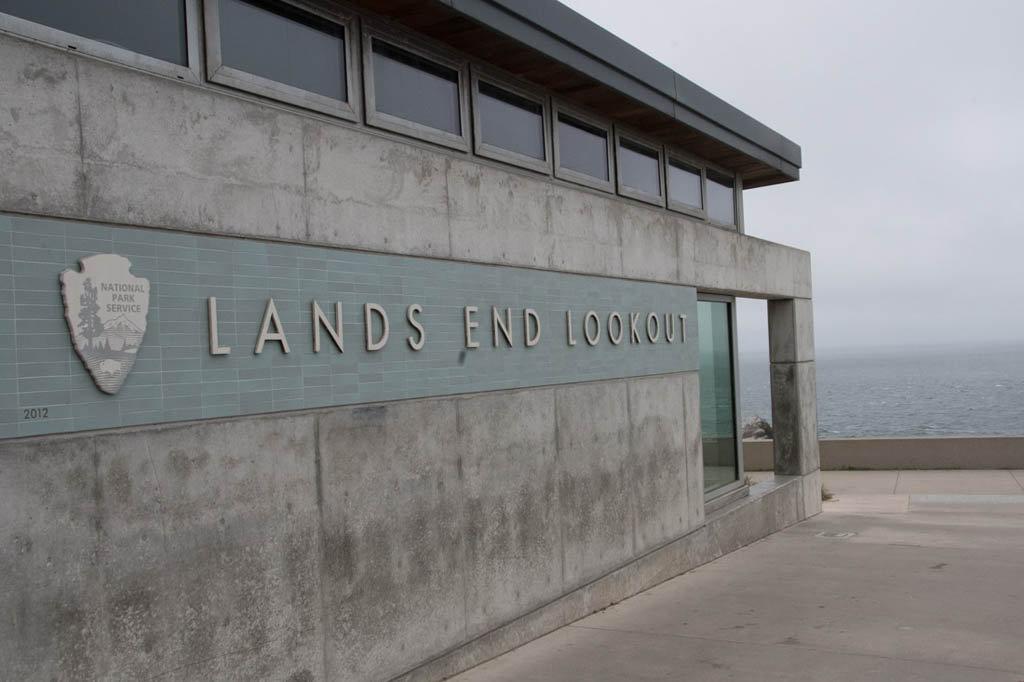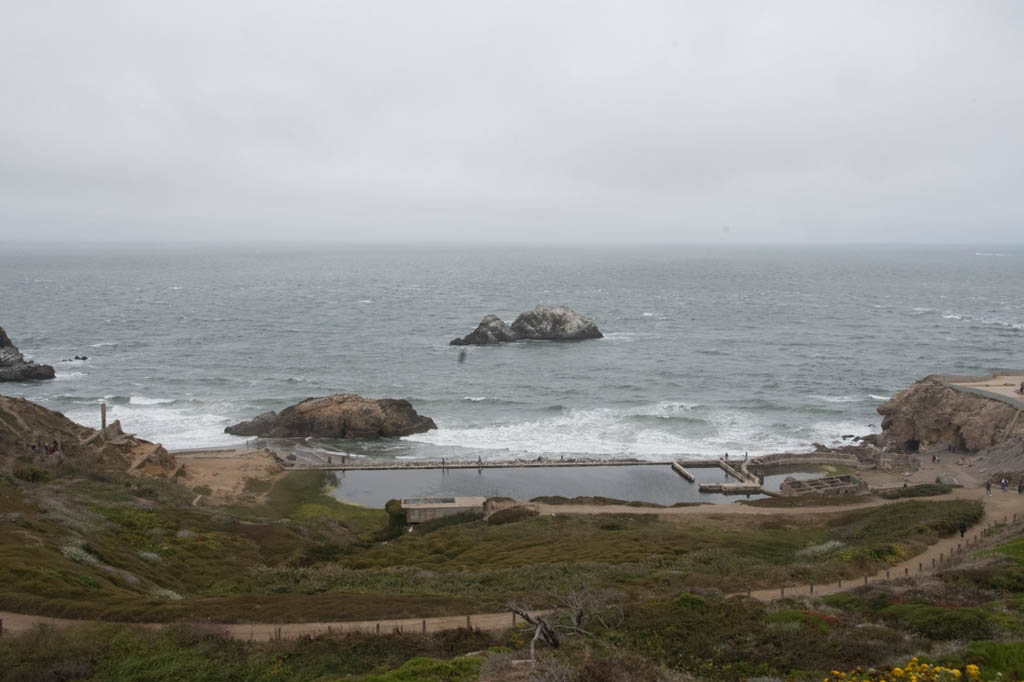 Painted Ladies
Ah yes, the Painted Ladies. These gorgeous San Francisco victorian homes. Or, as I knew them growing up, where the Tanners from Full House lived. Seriously. I didn't know how movie sets worked. I just thought they literally filmed inside that house too. Ah, the innocence of youth.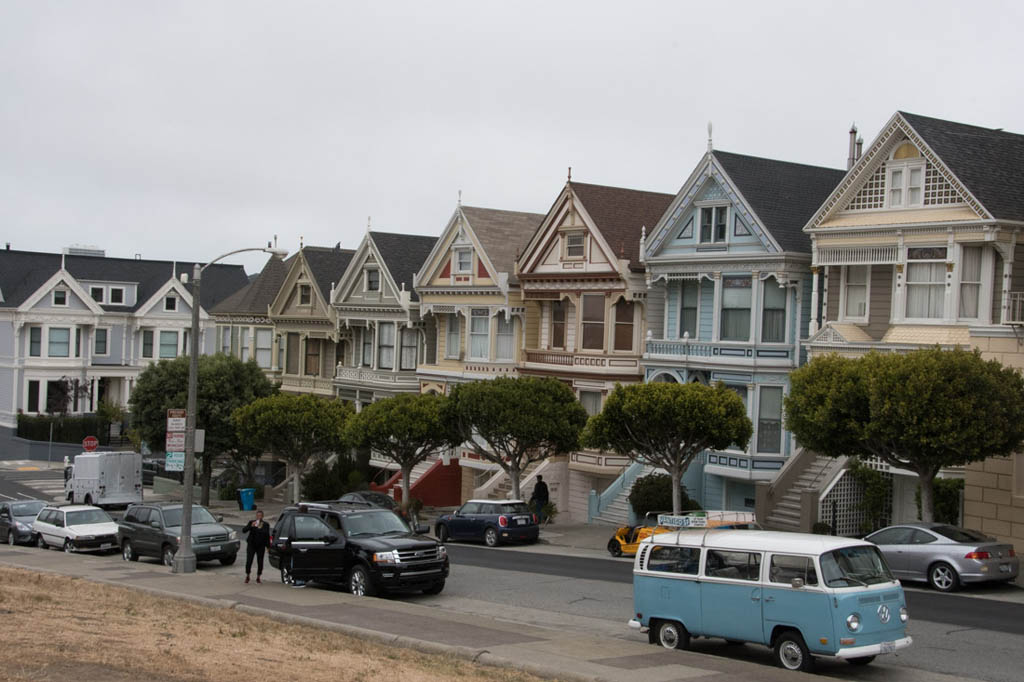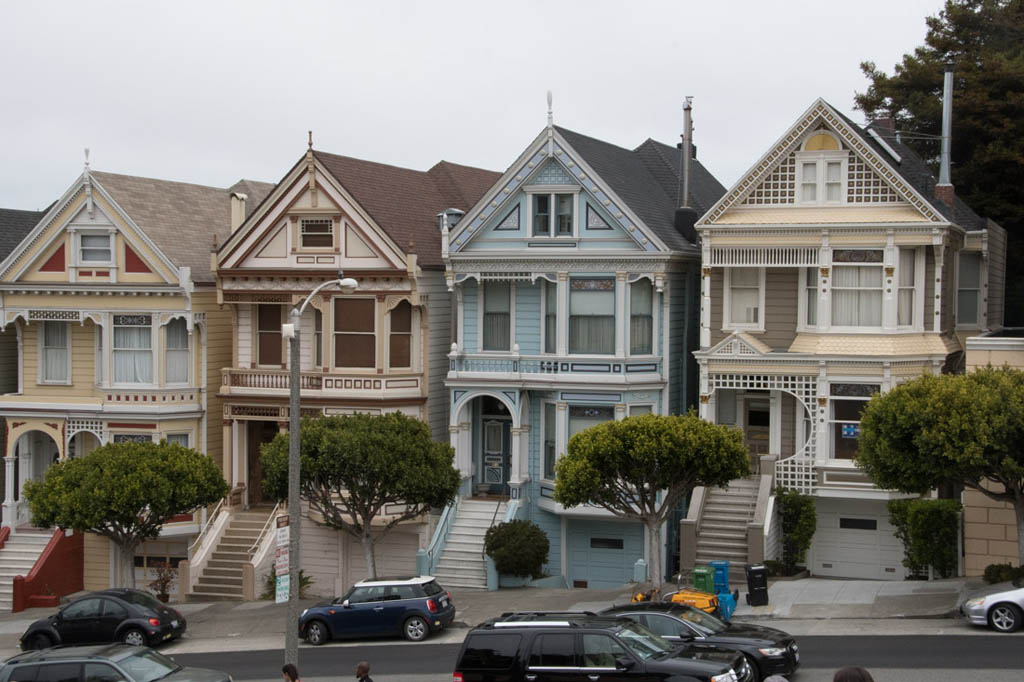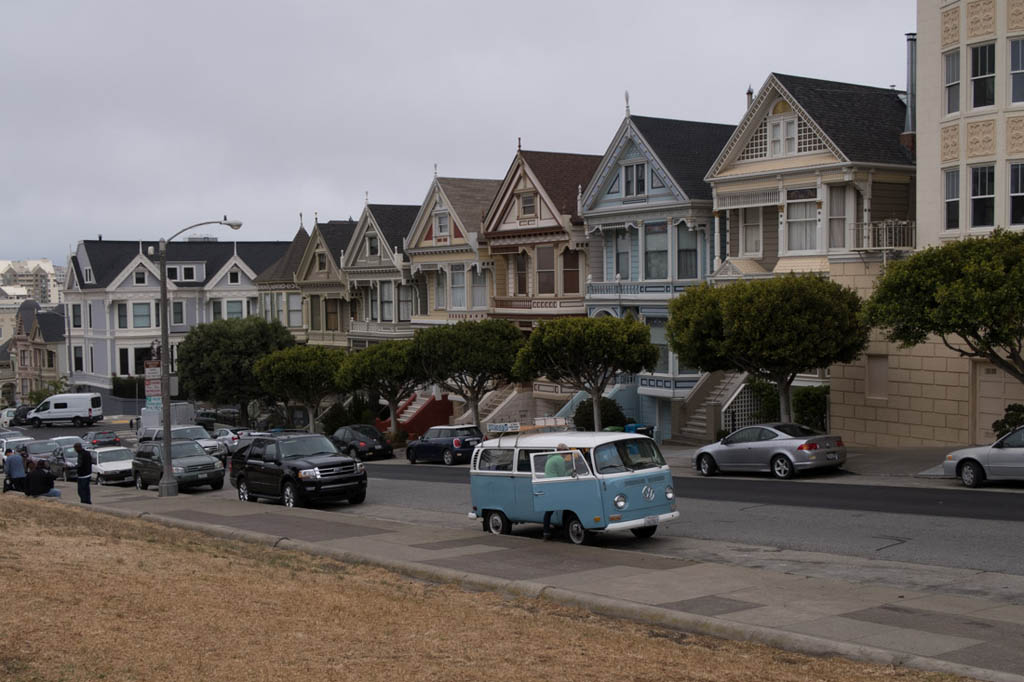 There is a park directly across from the Painted Ladies, where you can usually sit and enjoy the view. However, while we were there, the park was closed. Our guides explained that there is a citywide effort to revamp all city parks, including making them require less water, something that has garnered attention thanks to the several years-long drought in California.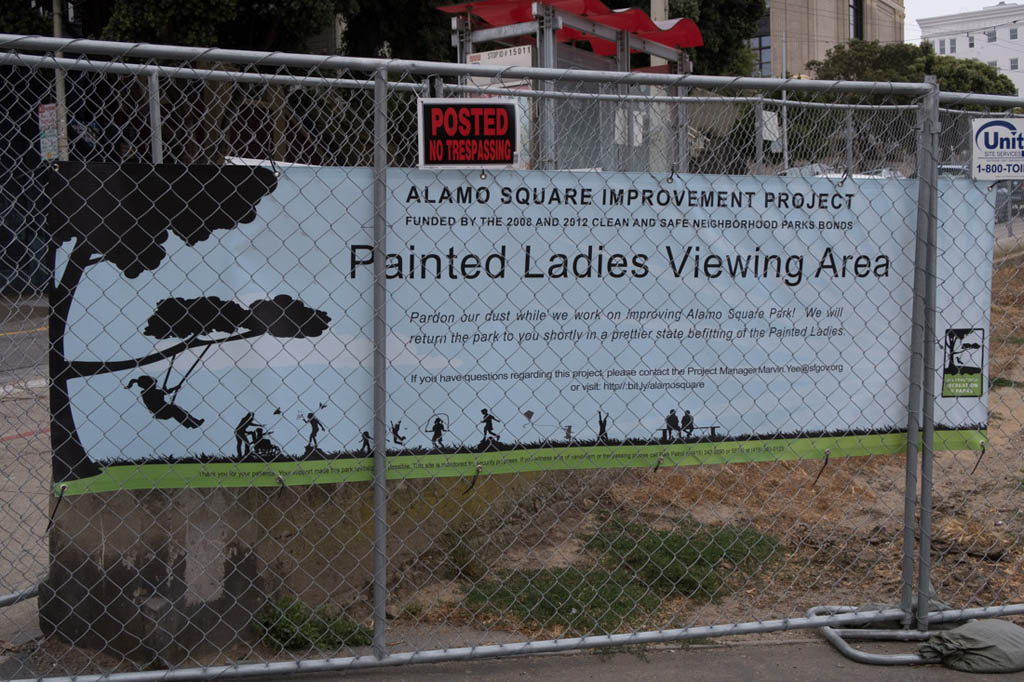 Other Spots on our Vantigo Tour
The Vantigo tour drove us through several other areas of San Francisco with no stops though. It included Chinatown, The Castro, Golden Gate Park, and Haight Ashbury. We also drove up to Twin Peaks and were going to get out of the car for a great view of the city, but unfortunately a heavy fog had set in, making the view of the city nonexistent. I found it cute that the fog is referred to as "Karl" in San Francisco. Our tour guides would say things like, "Karl is ruining our view today!"
This is the best we could get from near Twin Peaks: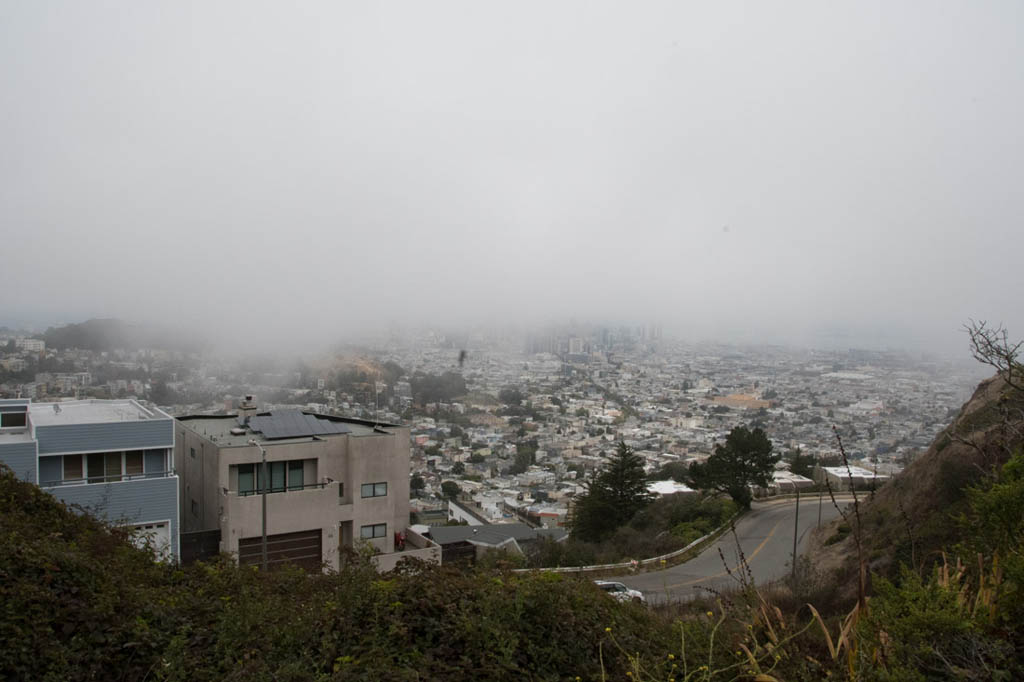 Fisherman's Wharf and Pier 39
Our tour ended and we were dropped off at Fisherman's Wharf. We grabbed some lunch in that area, and walked around.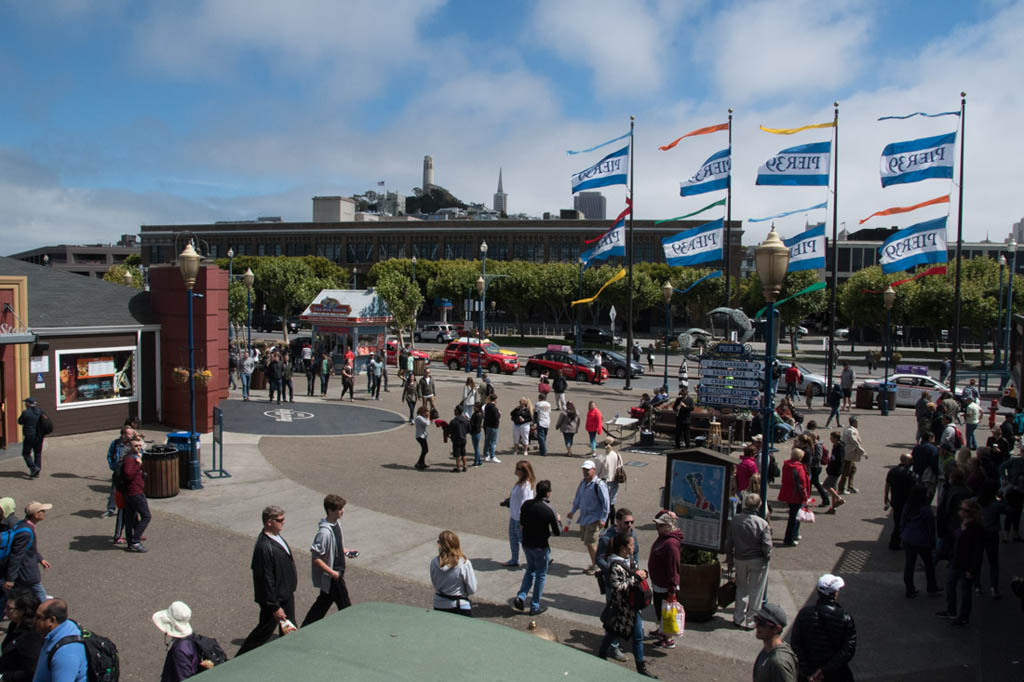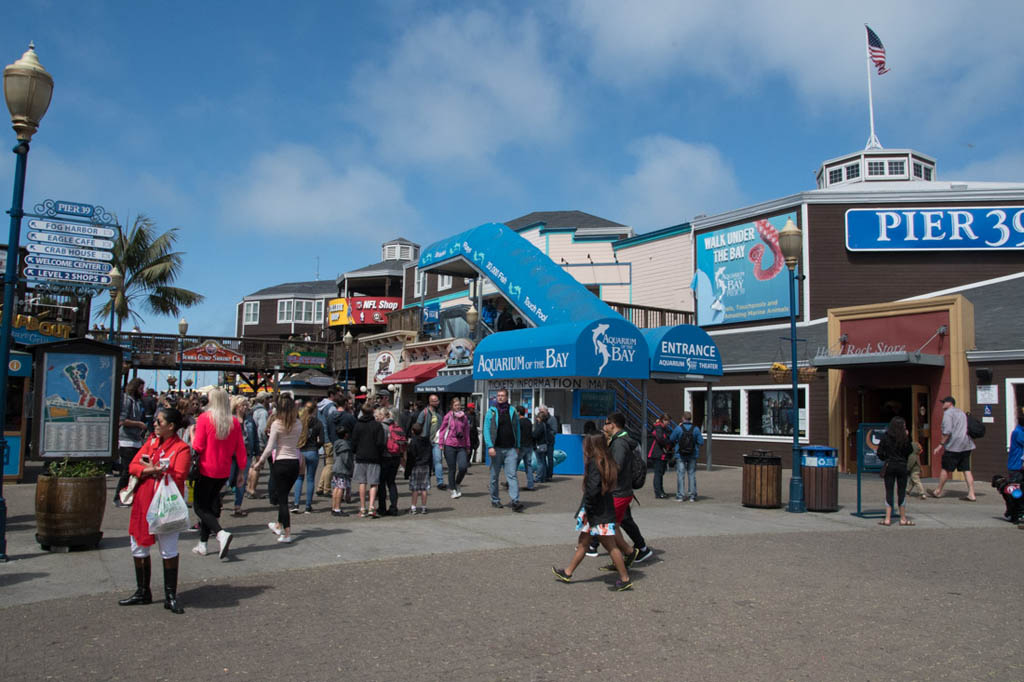 As we walked around in that area, we noticed these vintage streetcars that were operating. Apparently they're brought in from other cities! They were so adorable!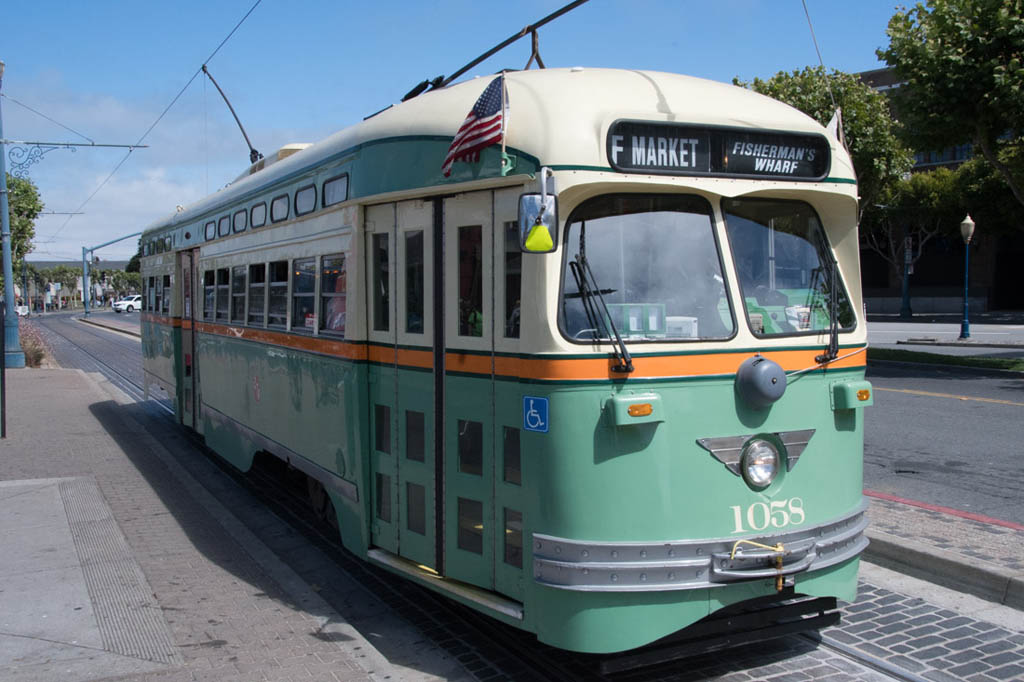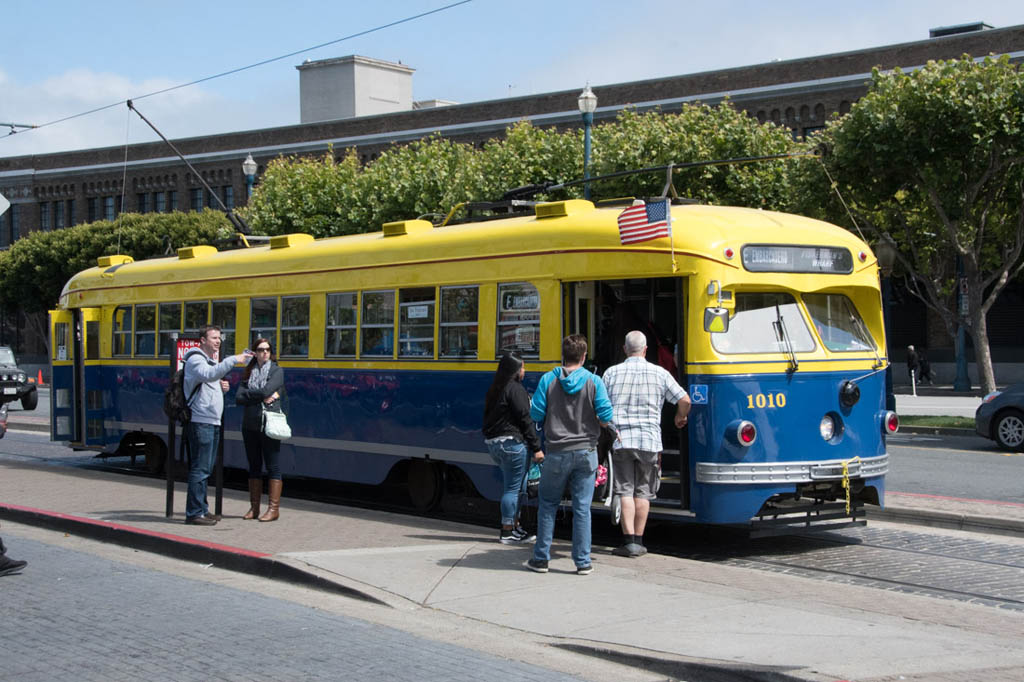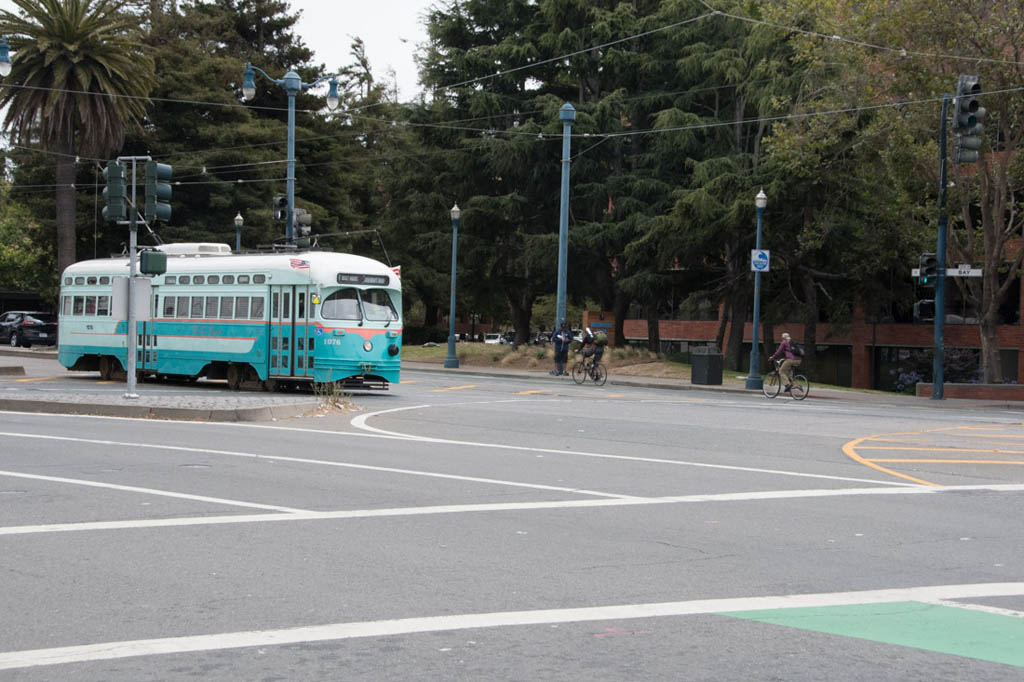 We headed back to our hotel for a little while to relax prior to our evening Alcatraz tour that we had booked several months earlier.
But, I think this is enough for one post!
Bottom Line for our Tour
We definitely enjoyed this tour as an overview of the city. We drove through lots of areas that would've been nice to get out and take pictures, like Chinatown, Haight-Ashbury, and Golden Gate Park. But, since the van didn't stop in those areas, Ken and I just made a note of what we'd like to go back and see. And, that's exactly what we did. In our next few days in San Francisco, we just made separate trips to those spots to walk around and take additional photos.