This post may contain affiliate links. Please see my advertiser disclosure for more details.
---
After our amazing early morning and afternoon glacier excursion, we had some lunch on the ship and then headed out to explore Juneau.
Mendenhall Glacier
We hopped on a city-run bus for Mendenhall glaciers. Round trip bus tickets were sold right next to where the ship was docked.
Even though we had already seen two other glaciers that morning, we were excited to see even more.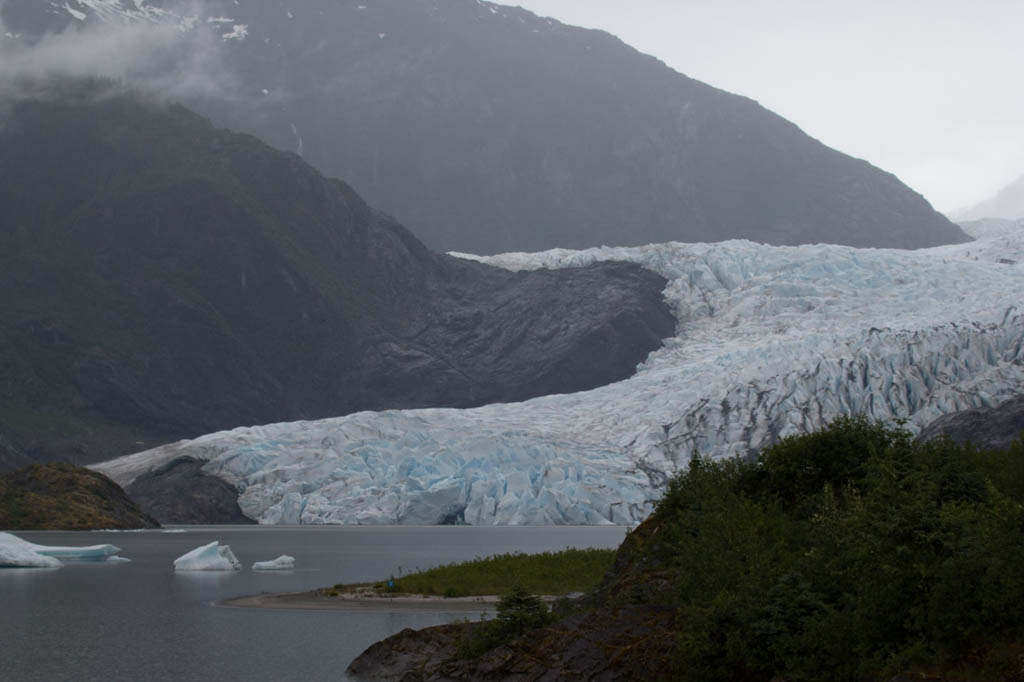 Mendenhall glacier used to extend almost right to the front of the visitor's center. So close you could almost touch it. Now, the glacier has receded so much, likely due to climate change, that the glacier is quite far from the visitor's center.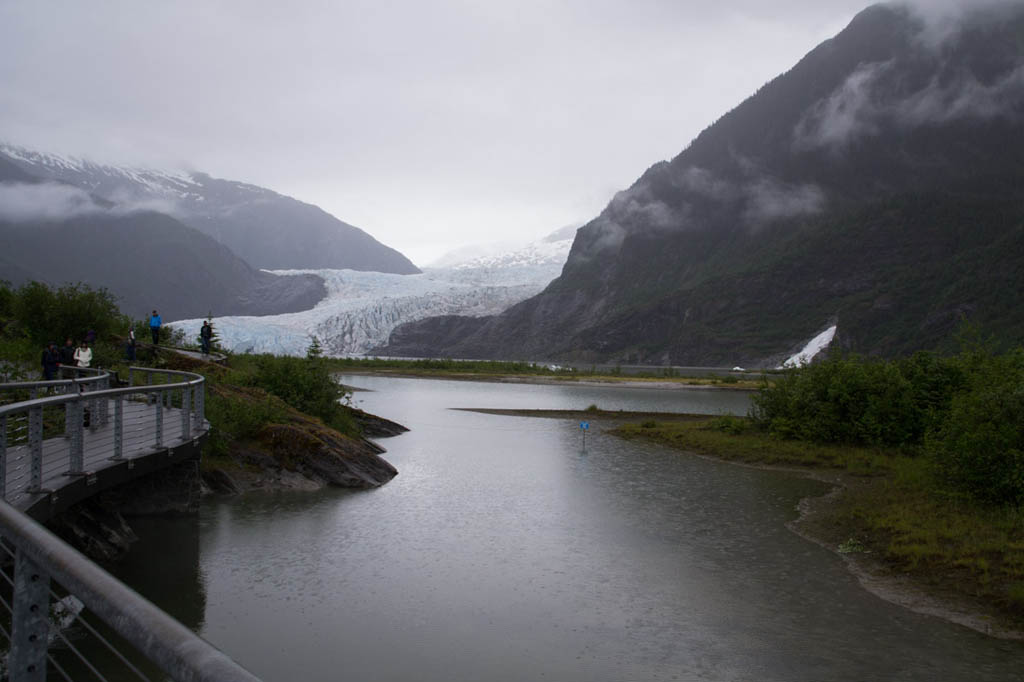 Now folks need binoculars inside the visitor's center to see the glacier up close.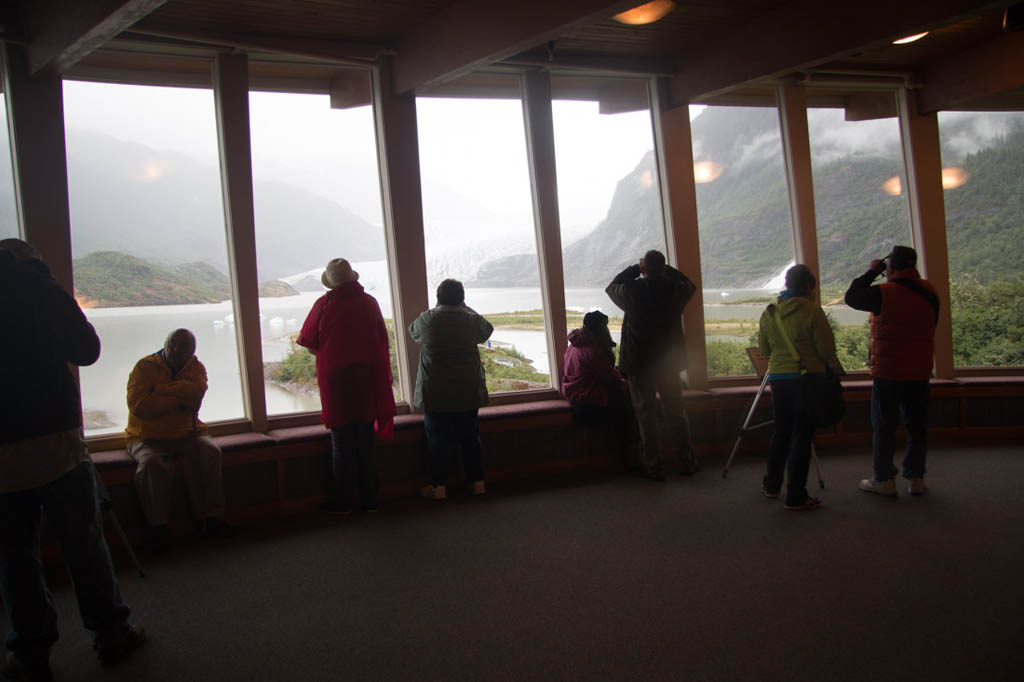 The area around the glacier was still stunning though.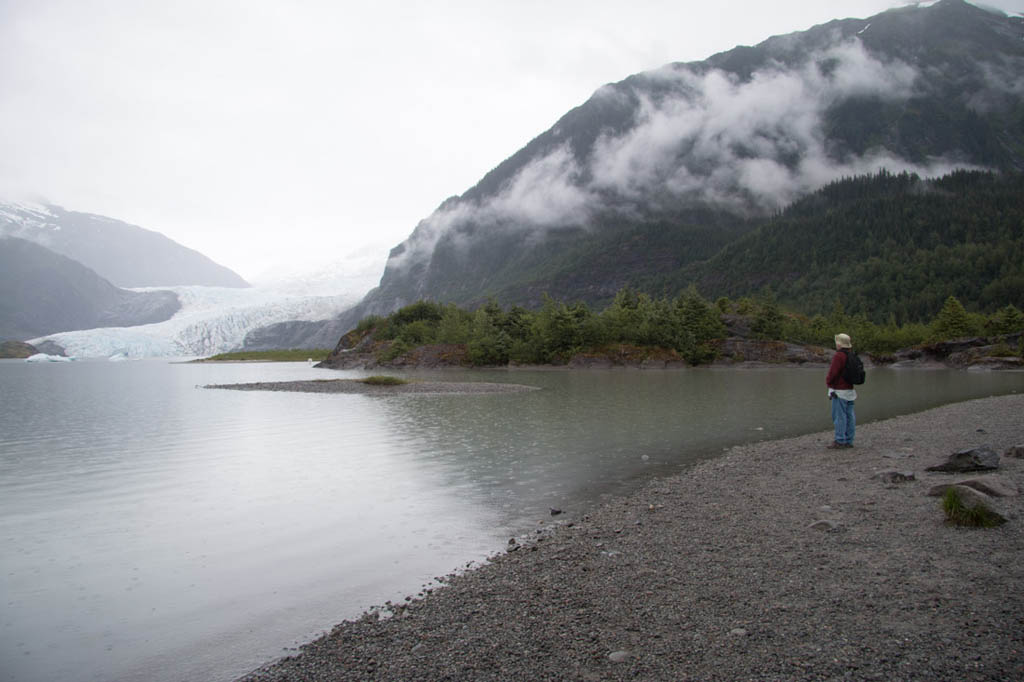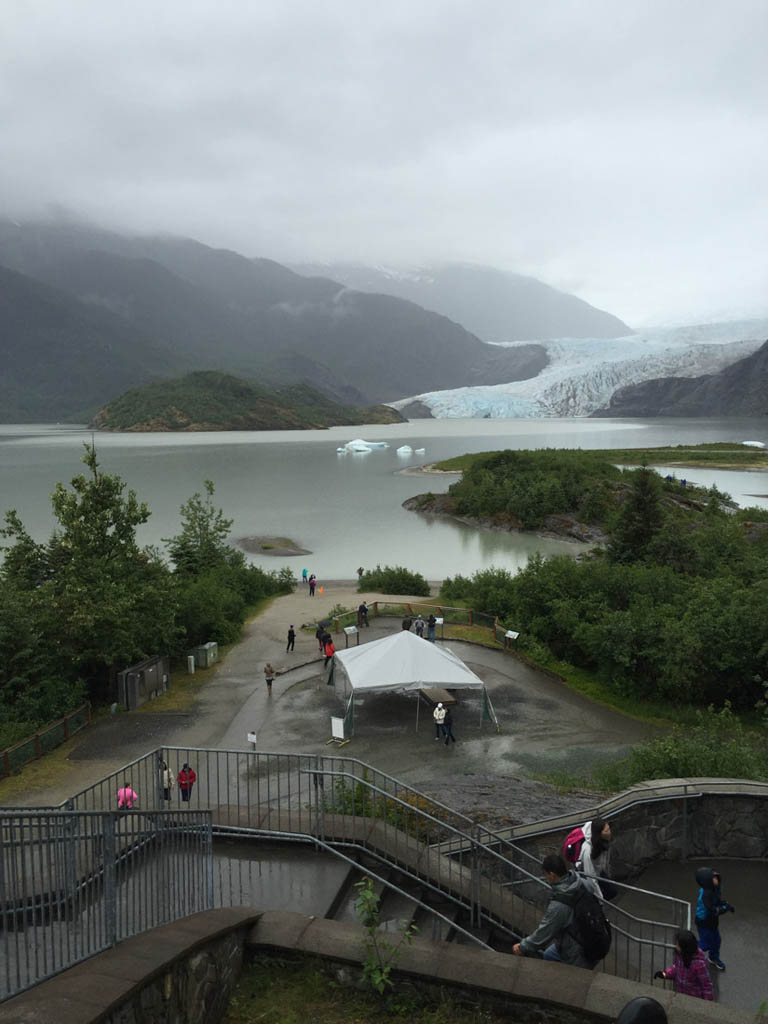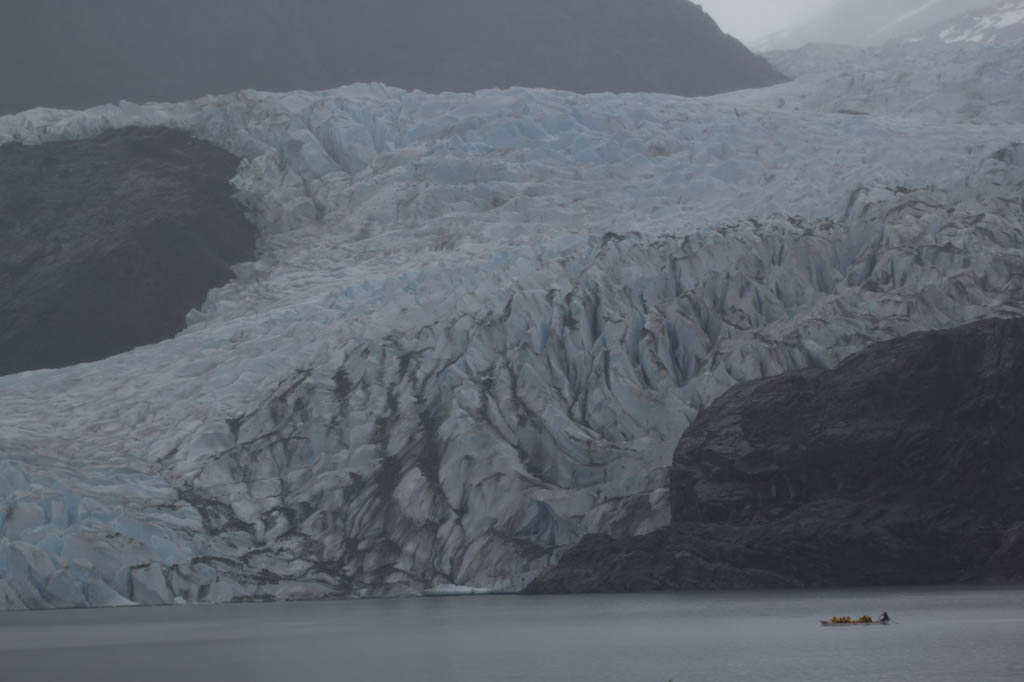 The visitor center even had pieces of the glacier available for visitors to touch!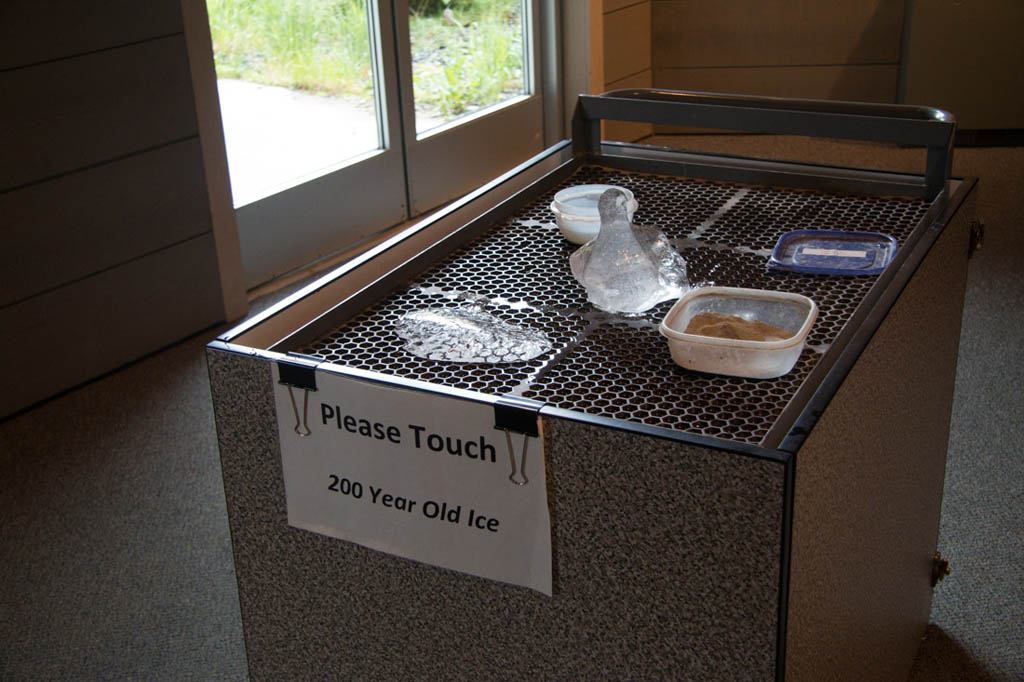 With my telephoto lens, I was even able to zoom in on some kayakers (canoe-ers?) very close to the glacier!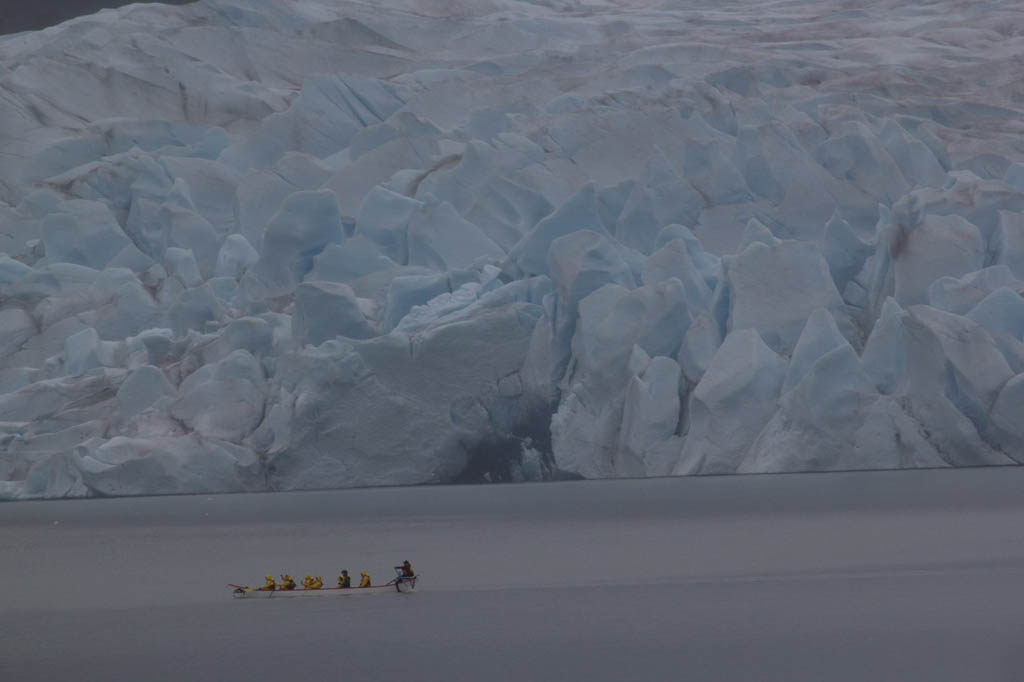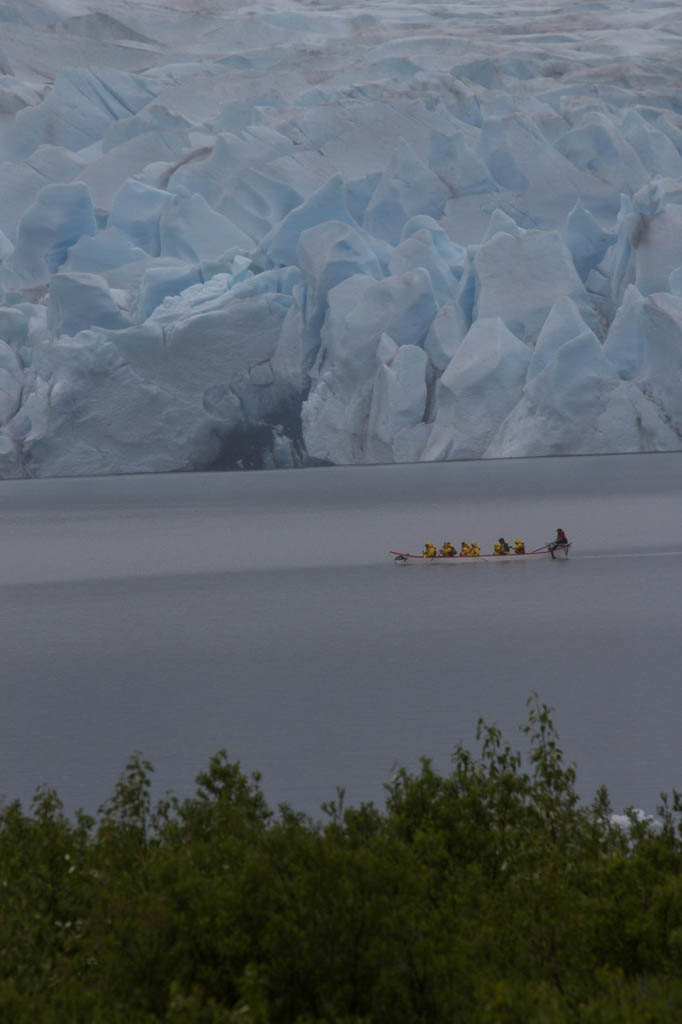 There were a few paths to walk around, but time was running short for us since we had gotten a relatively late start in Juneau (since our excursion boat didn't arrive until after our cruise ship had already docked).
Mount Roberts Tramway
We headed back to the dock area, and realized that we had some time to take the Mount Roberts Tramway.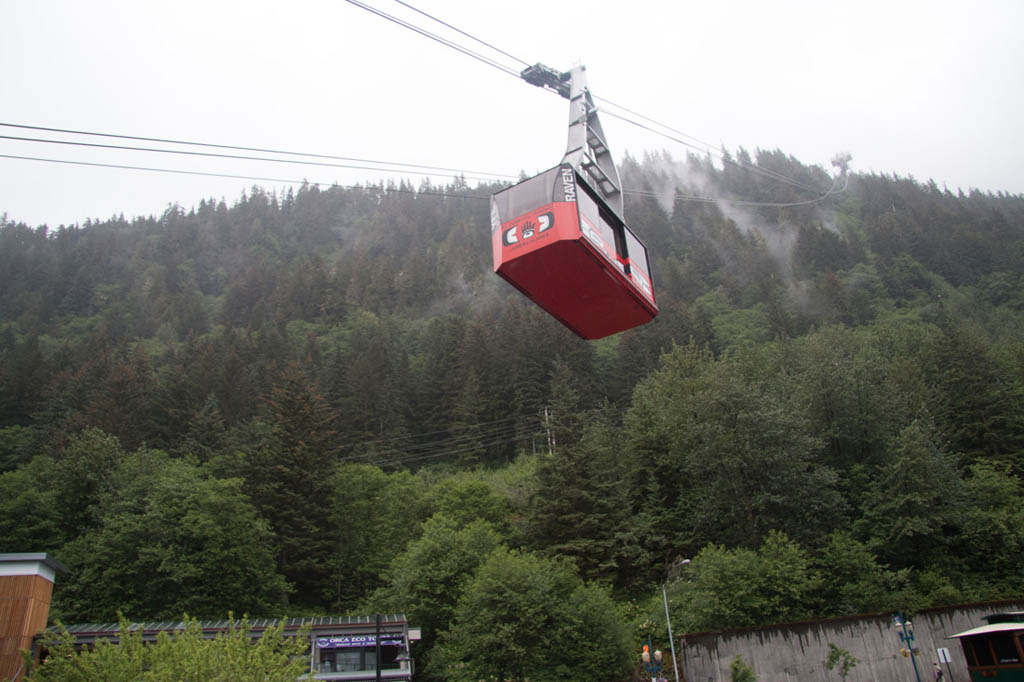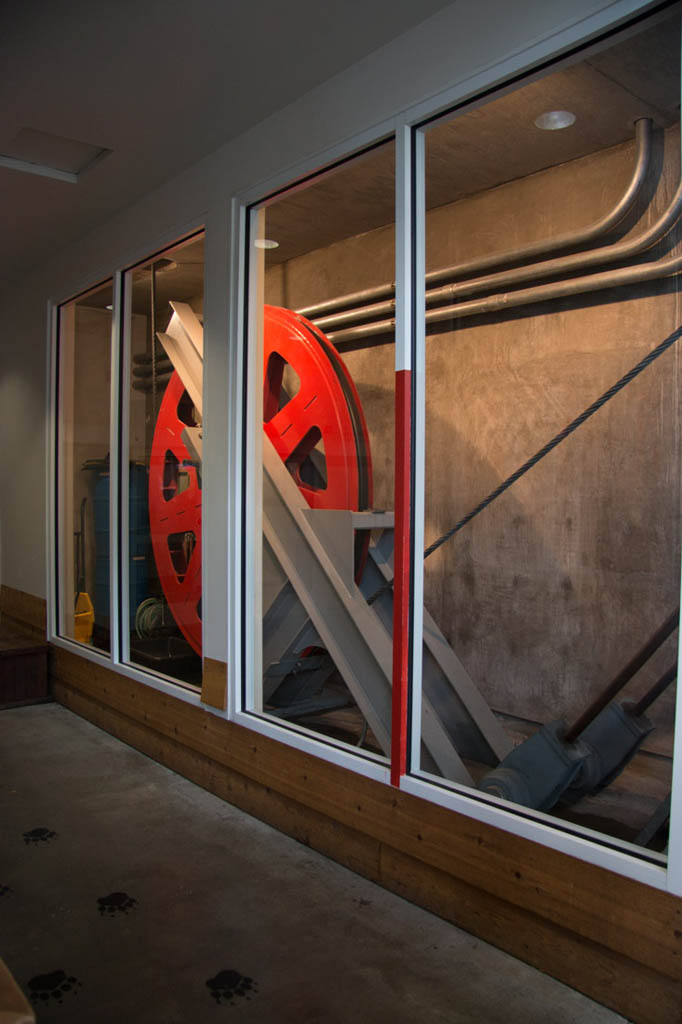 Now, I understand that things like this are exceedingly safe, but yikes, I still get nervous being cranked up a steep mountainside in a little box held up by cables.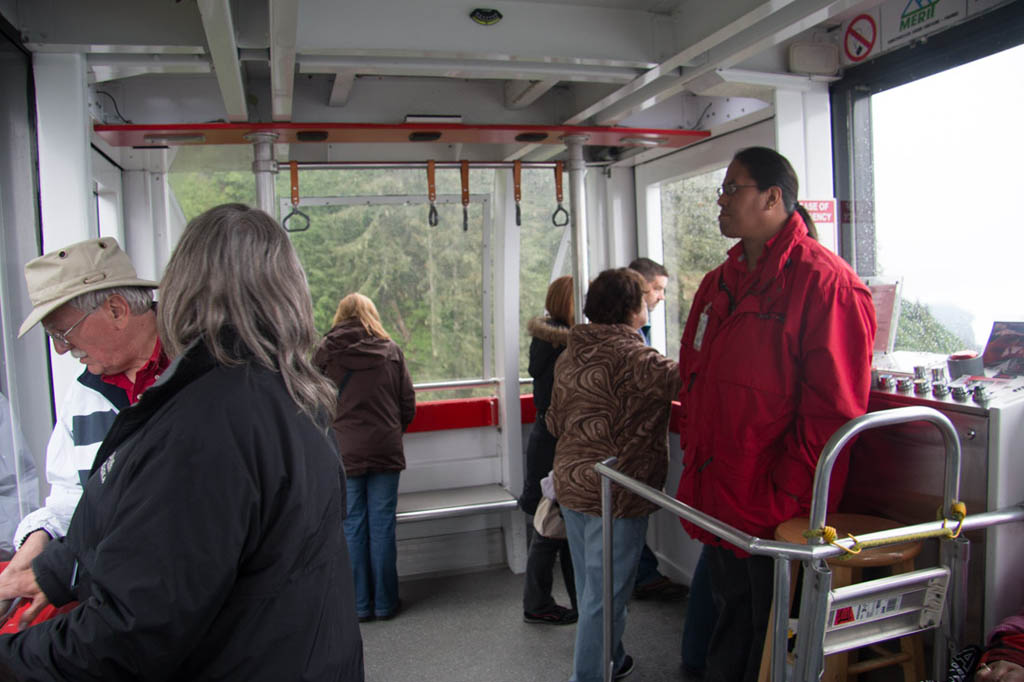 I distracted myself by taking lots of photos. As you can see, it was rainy and overcast. But it was our only rainy and overcast day of our entire cruise! From what we've heard about Alaskan cruises, we were exceedingly lucky!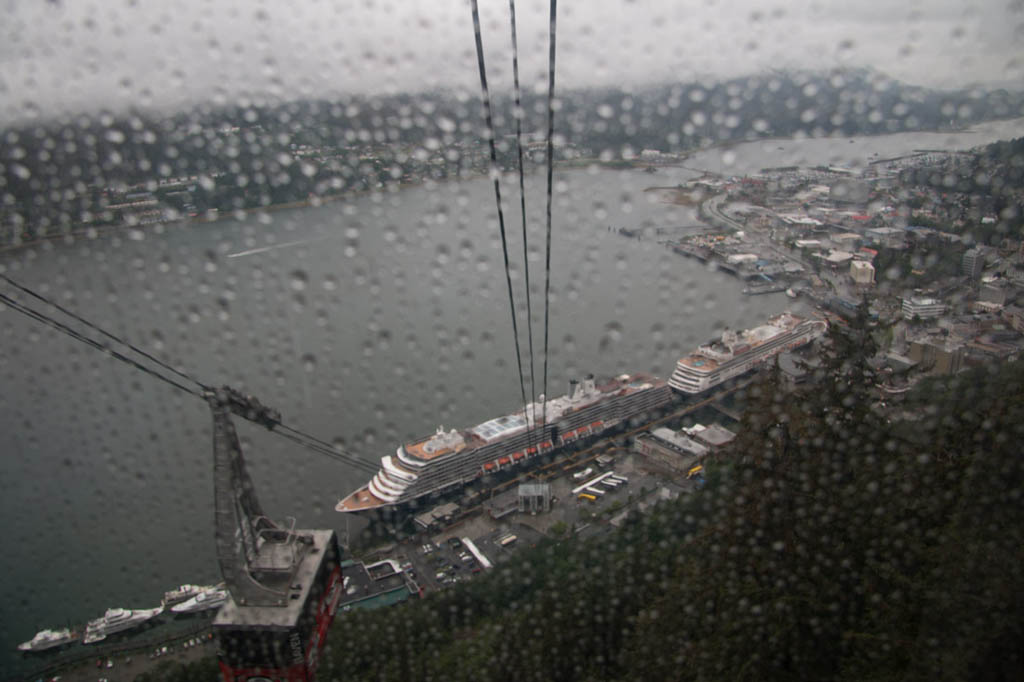 We got some great photos of cruise ships docked in Juneau, including ours!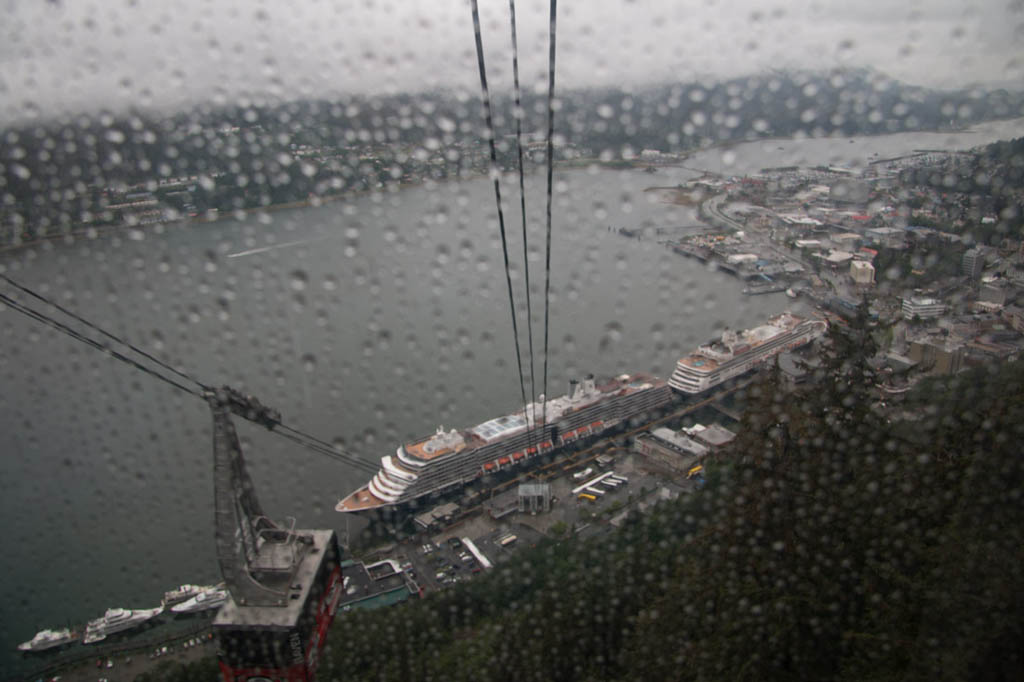 Once at the top of the mountain though, well, there wasn't much in the way of views. It was so overcast! But, it did make for amazingly moody photographs like this one of Ken looking down the mountain: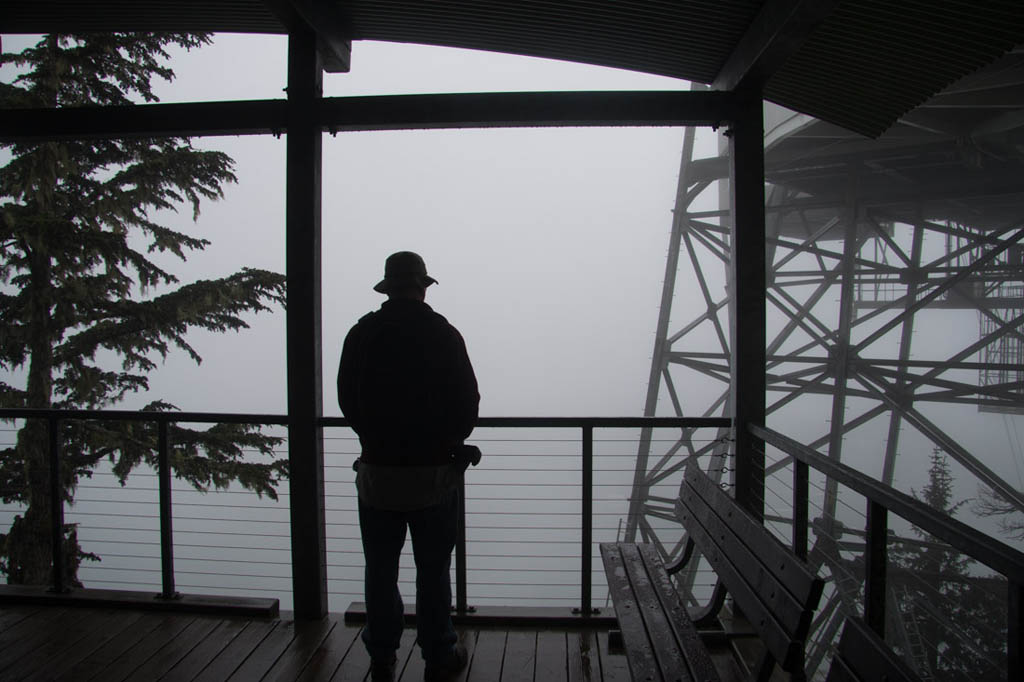 We walked around a bit at the top of the mountain. There was a little lodge and gift shop, and some outdoor trails.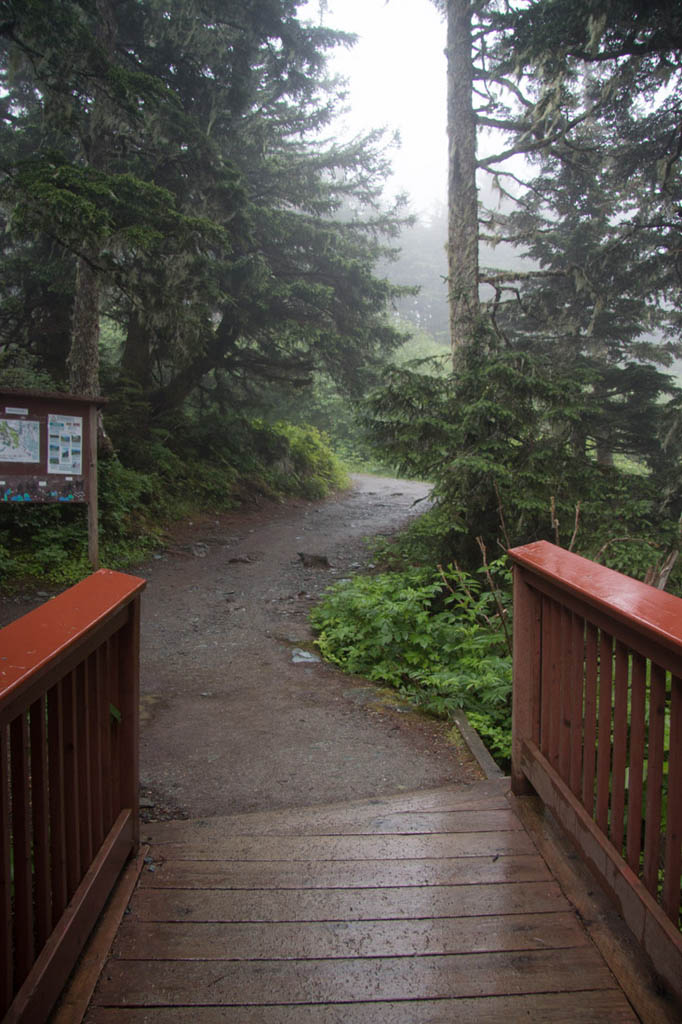 We also got to see "Lady Baltimore," an American Bald Eagle housed there: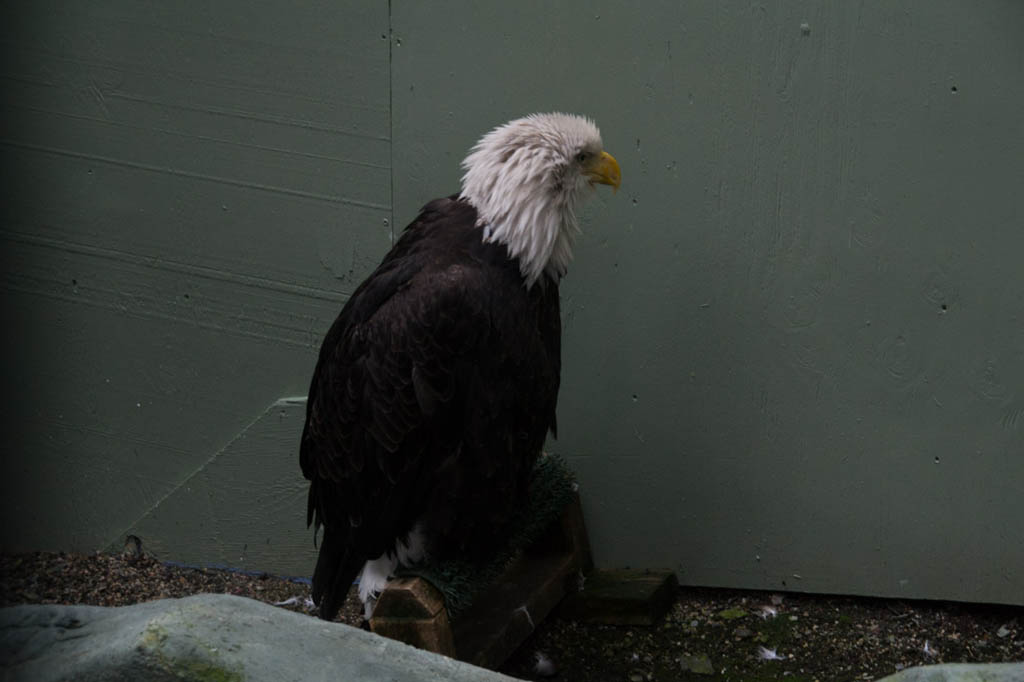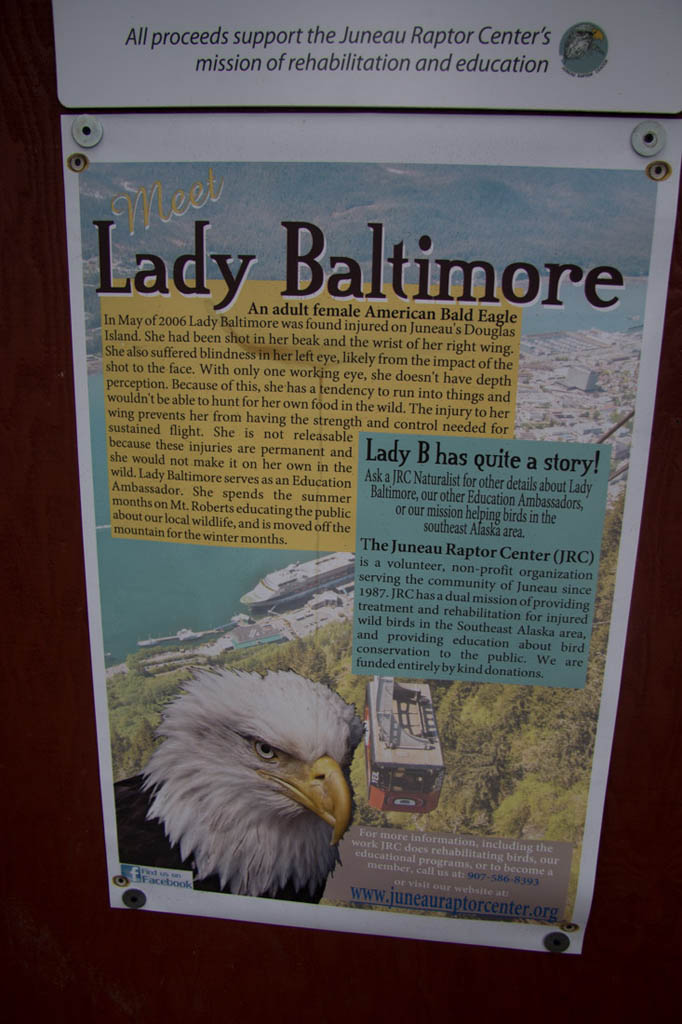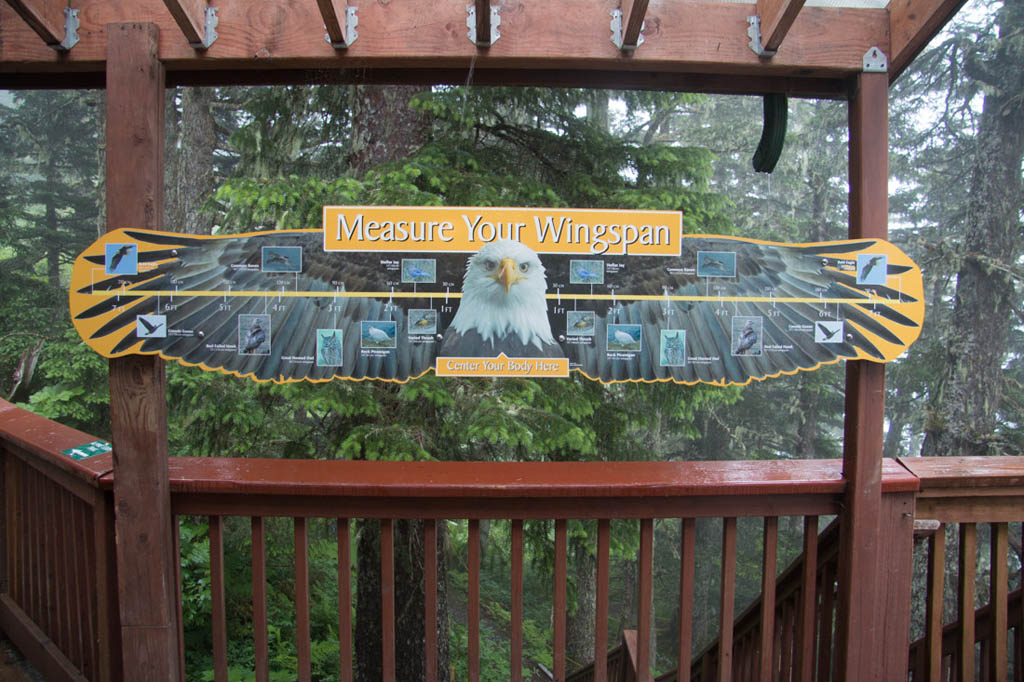 There wasn't much to do or see at the top of the mountain. Perhaps it's different on a clearer day, but for $33 each, I thought the tramway ride was fairly overpriced.
We took the tram back down the mountain.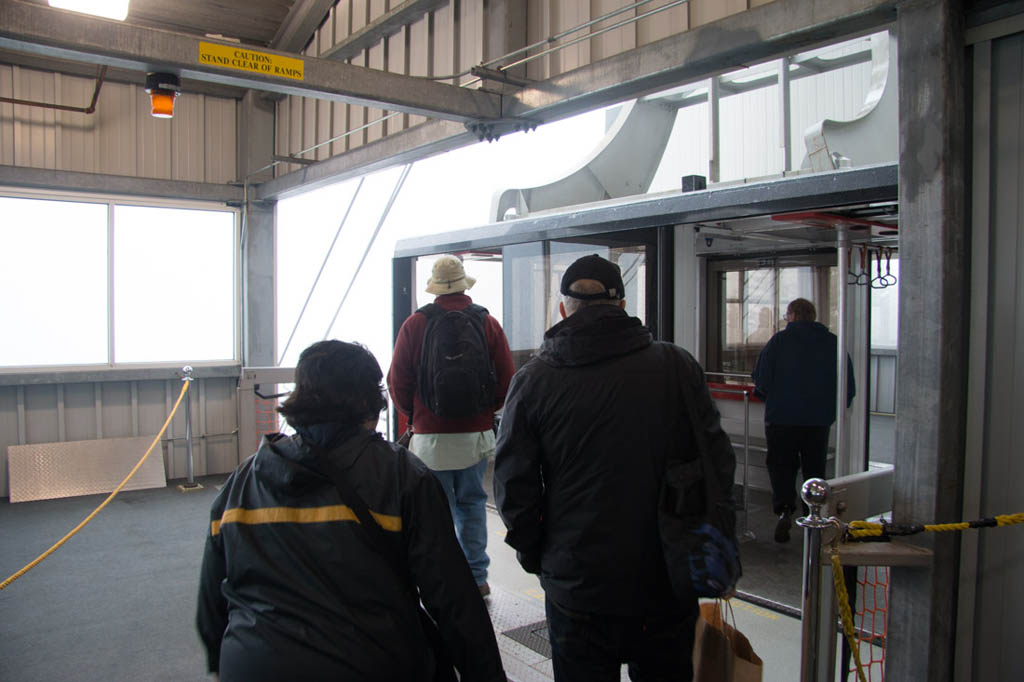 Around Juneau's Port City
Then we walked around the shops and stores near the port, which were, as expected, REALLY touristy.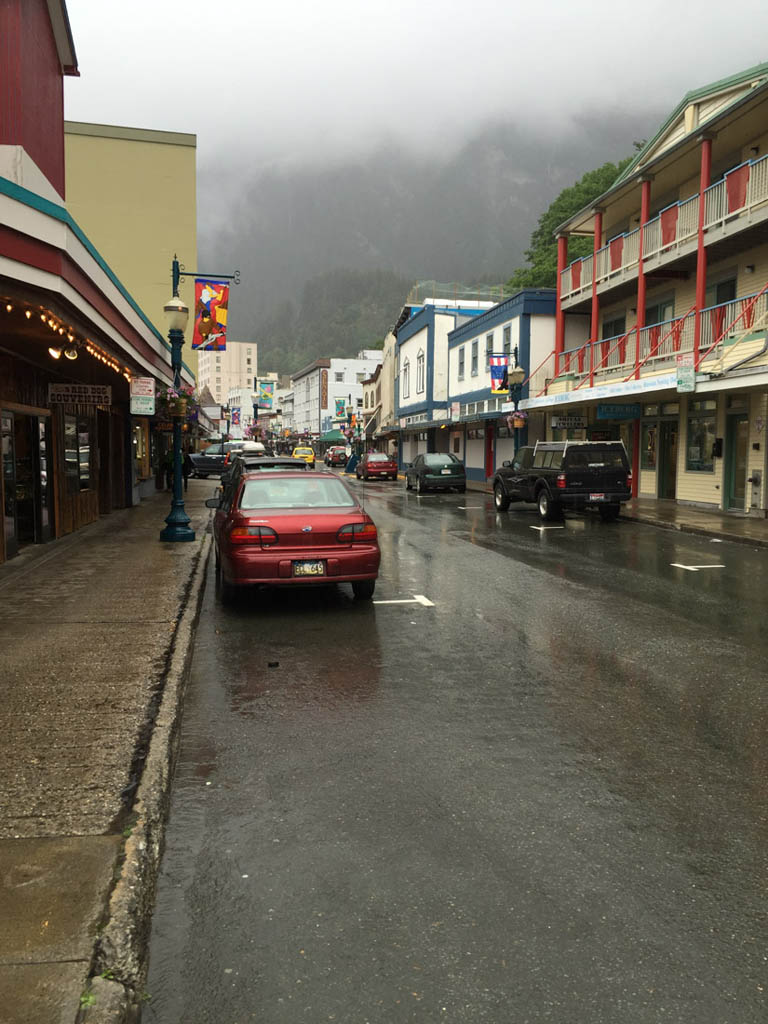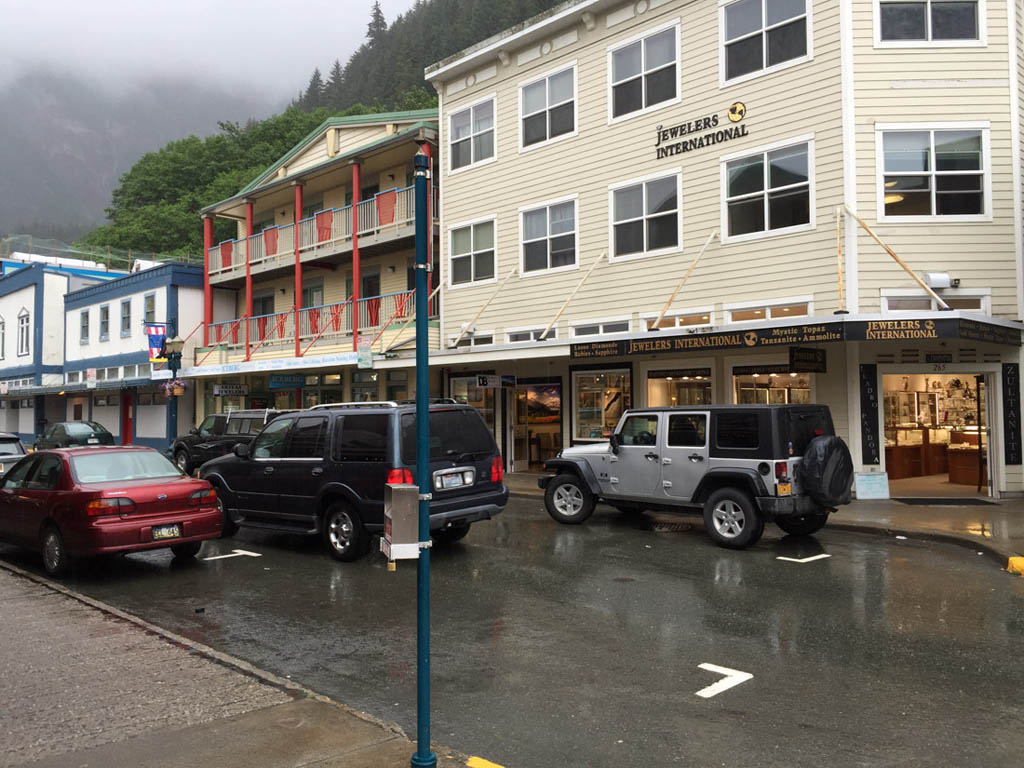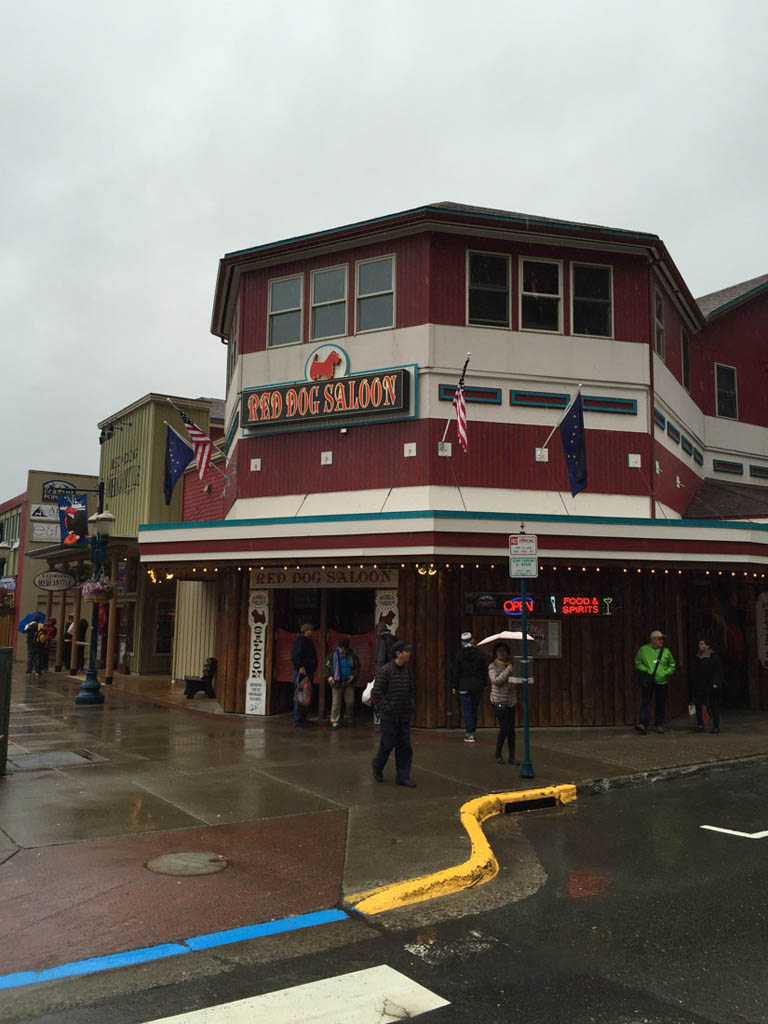 I chuckled at the fact that Juneau needs bear-proof municipal trash cans on their city streets. Crazy!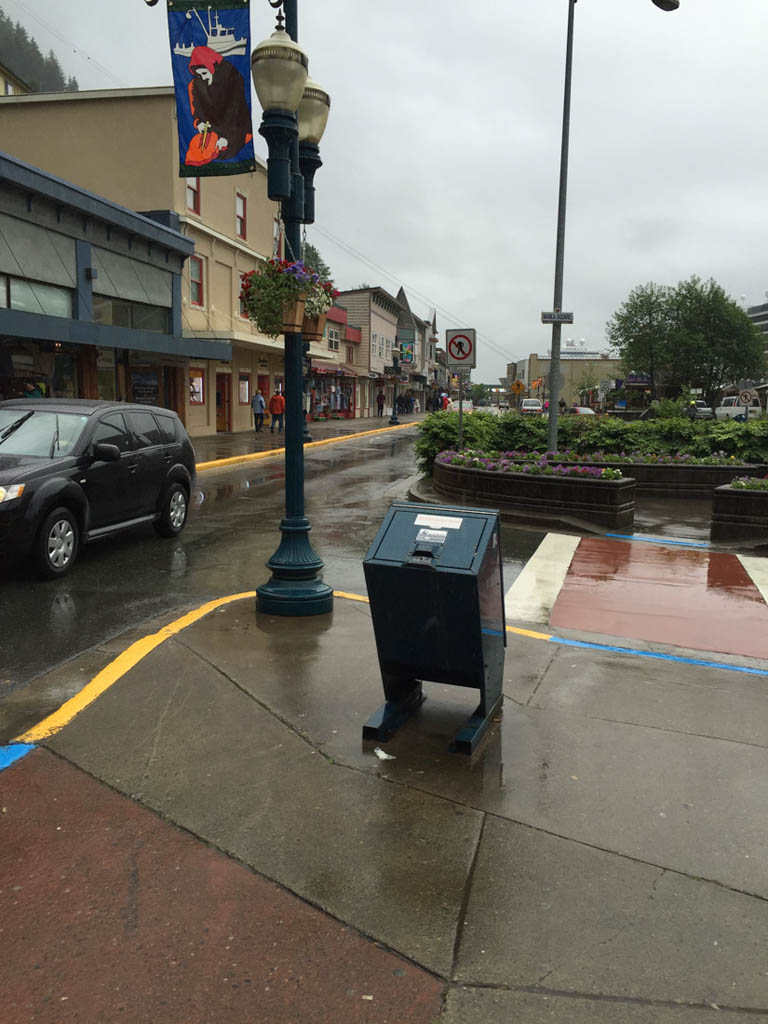 We walked back to our ship, got onboard, and set sail shortly thereafter from Juneau, heading to Skagway!
---