This post may contain affiliate links. Please see my advertiser disclosure for more details.
---
When Ken and I are looking for things to do in a particular destination, we always know that botanical gardens never disappoint. As avid amateur photographers, botanical gardens are so picturesque. It also never ceases to amaze me that botanical gardens right in the middle of a city seem miles away from anywhere. They're so quiet and serene. So, during our trip to Des Moines, we knew we wanted to hit up the Greater Des Moines Botanical Garden.
(In case you're interested, these are some of the other botanical gardens we've seen and blogged about: Atlanta, DC, Santa Cruz, Key West, Philadelphia, Dallas, San Francisco, Tucson, and Las Vegas!)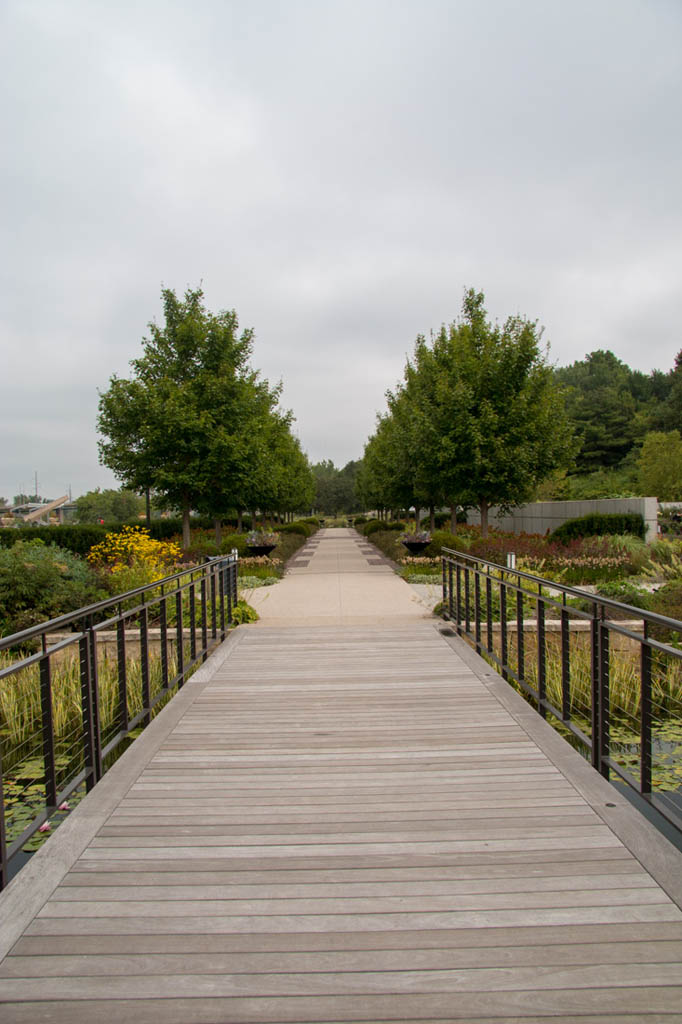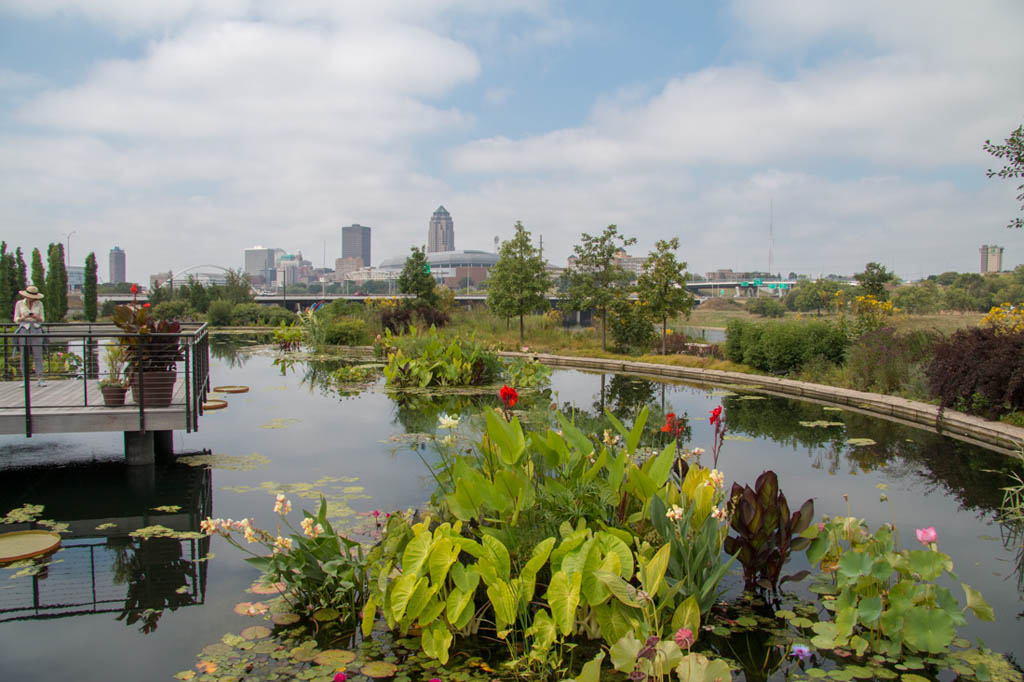 There were indoor botanical spaces (probably important for the cold winter Des Moines months!), as well as outdoor spaces. Since we were there during the month of August, the outdoor spaces were lush.
Indoor Exhibits at the Greater Des Moines Botanical Gardens
The Conservatory area is a large central room inside the Botanical Gardens with a dome ceiling. There are stairs to view things from multiple levels (and more space to browse all the plants and flowers).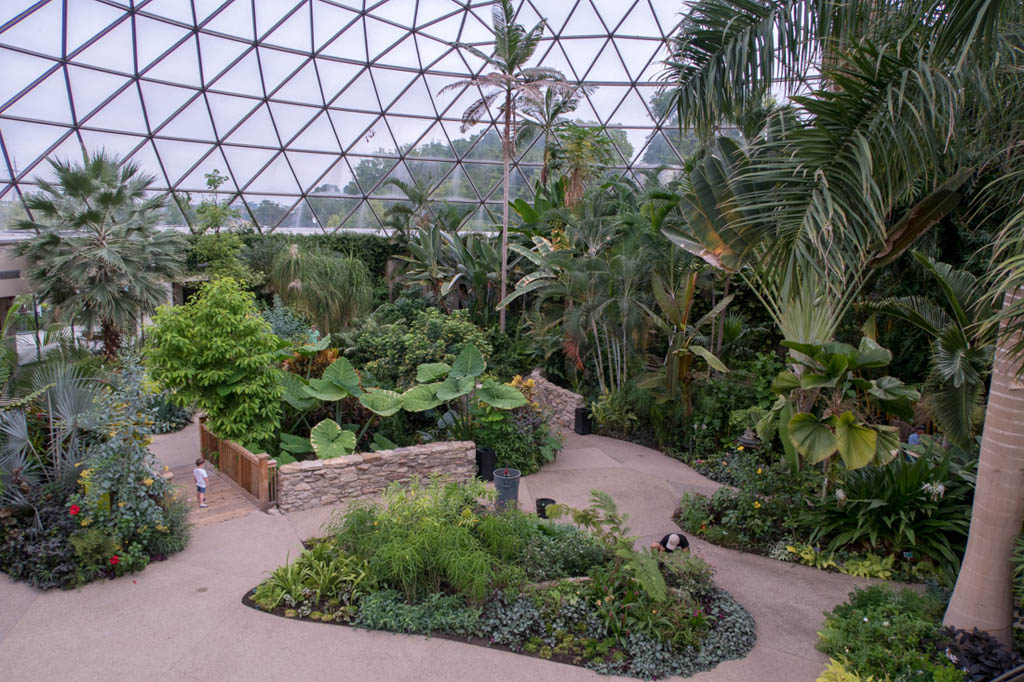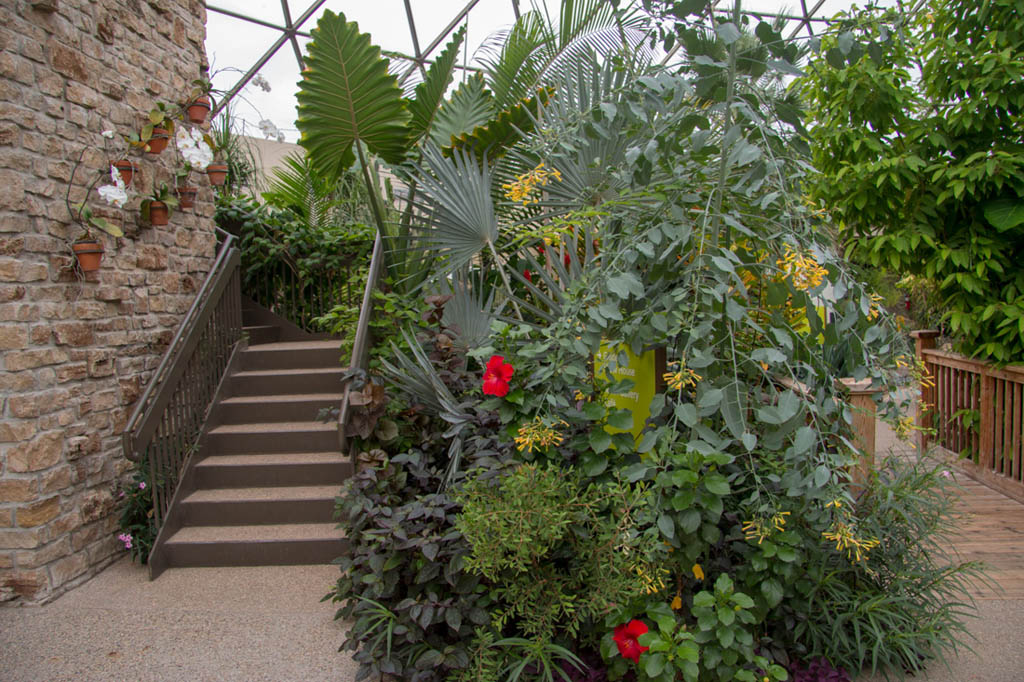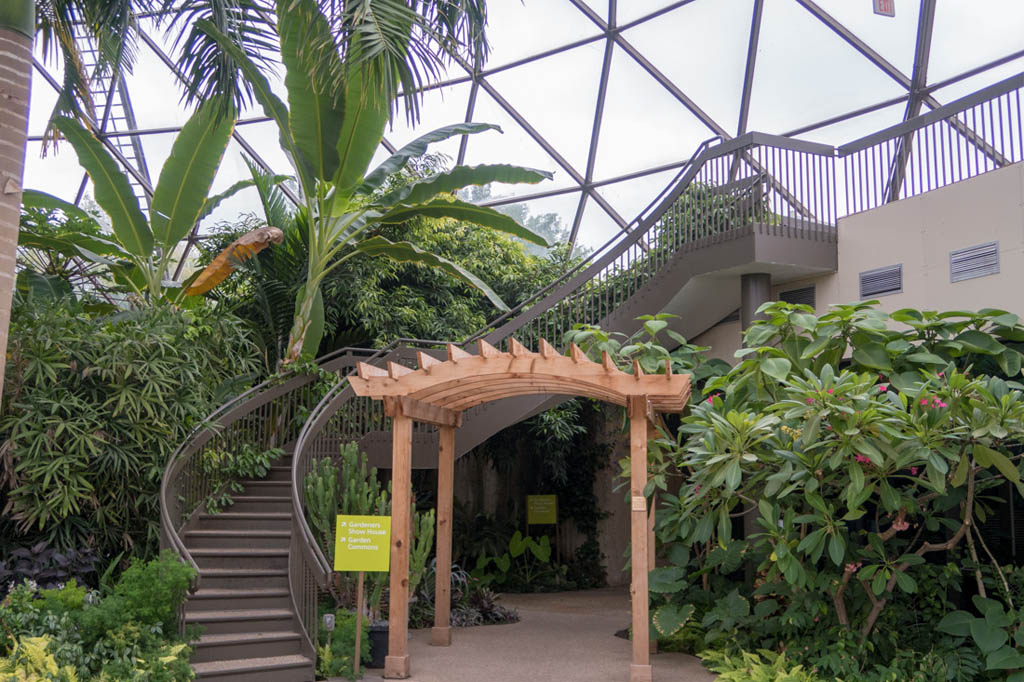 Another spot, just off to the side of the primary conservatory room, was the Gardeners Show House. The Gardener's Show House was a truly unique area, one I don't think I've seen at other botanical gardens. It's a small greenhouse space that highlights typical home garden plants. There are lots of cozy features, like rustic windows, wooden chairs, planter tables, and hanging plants.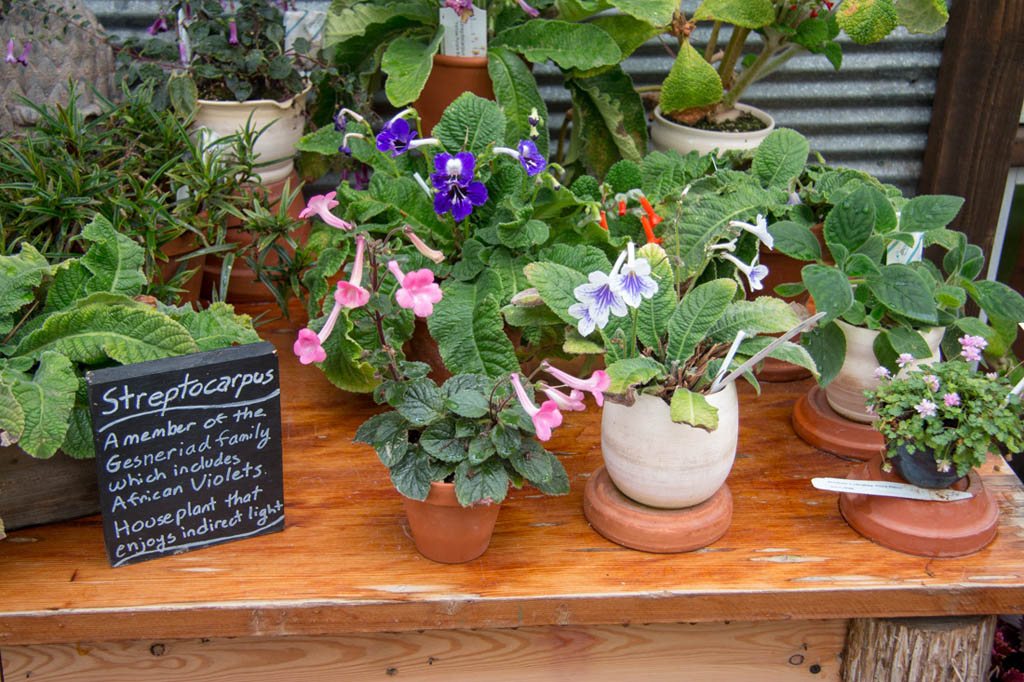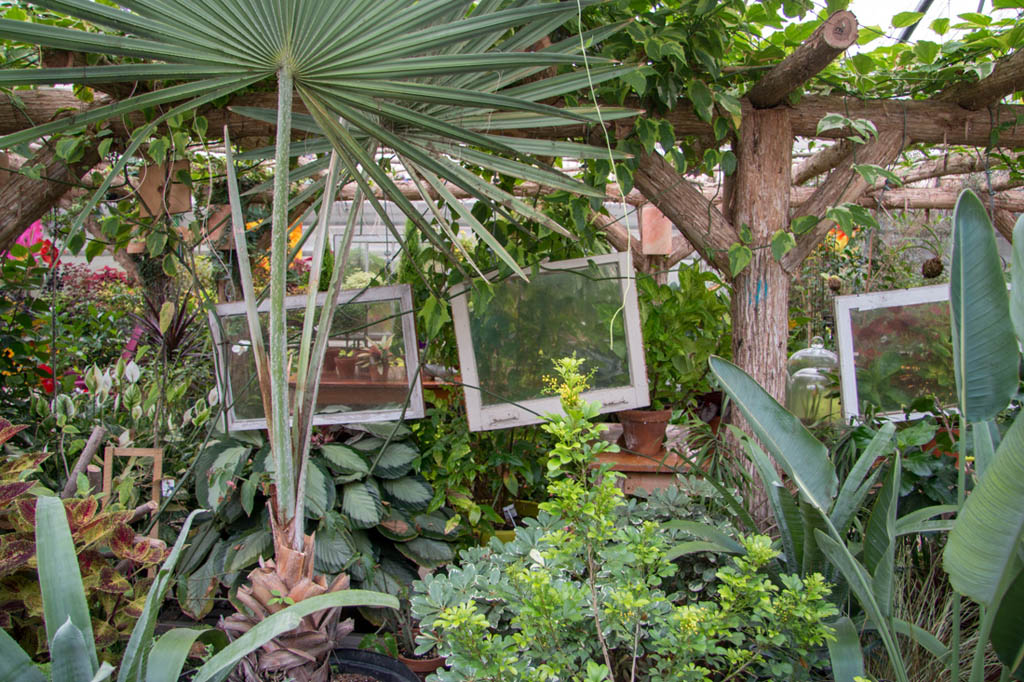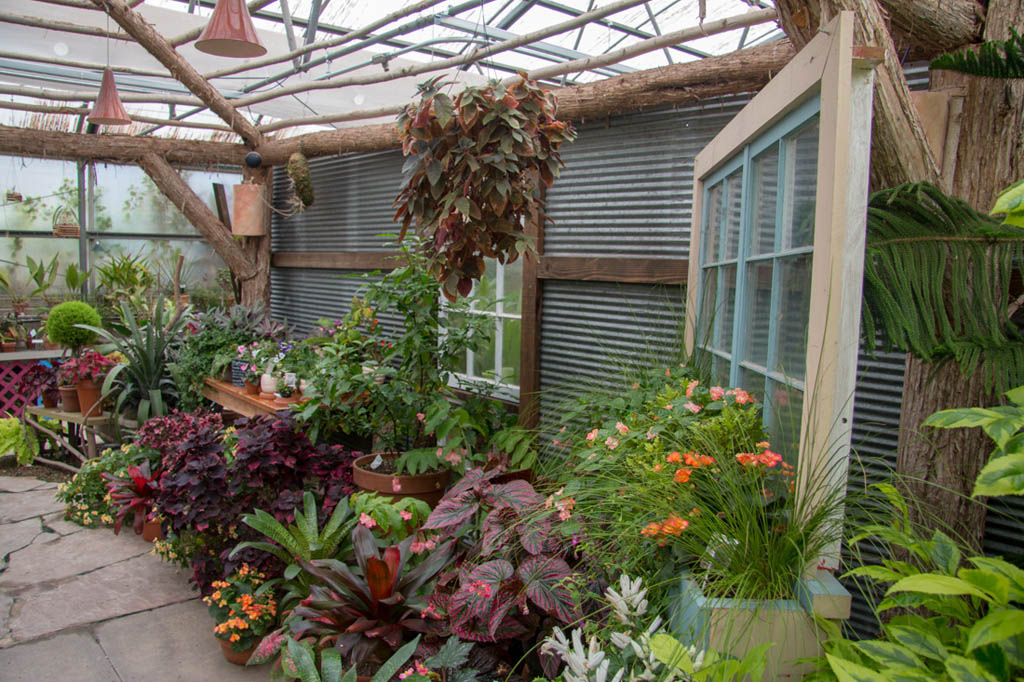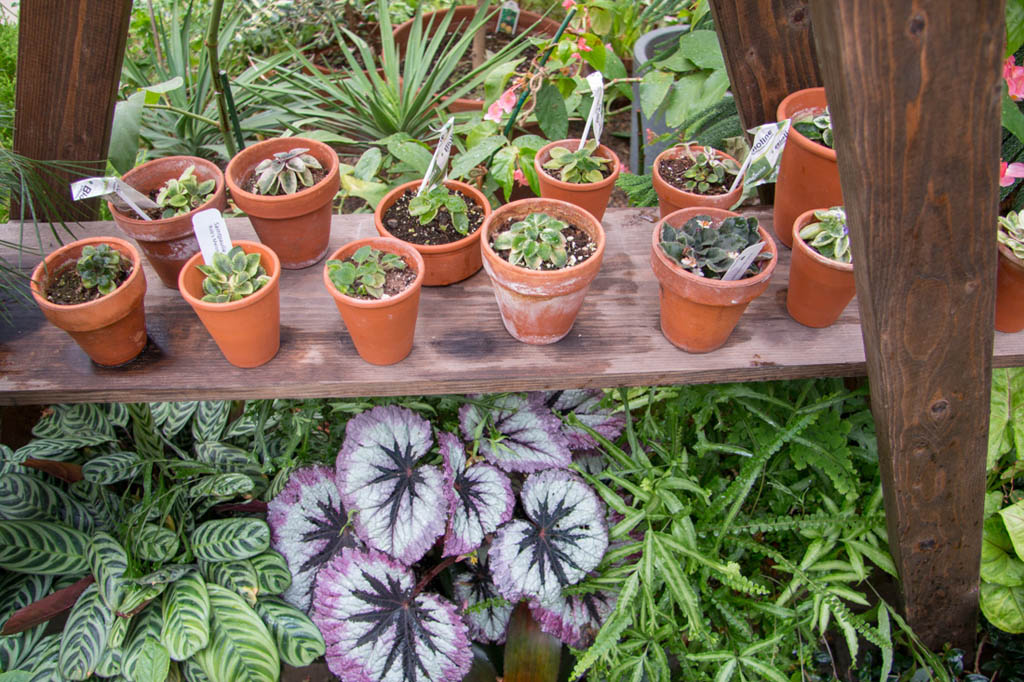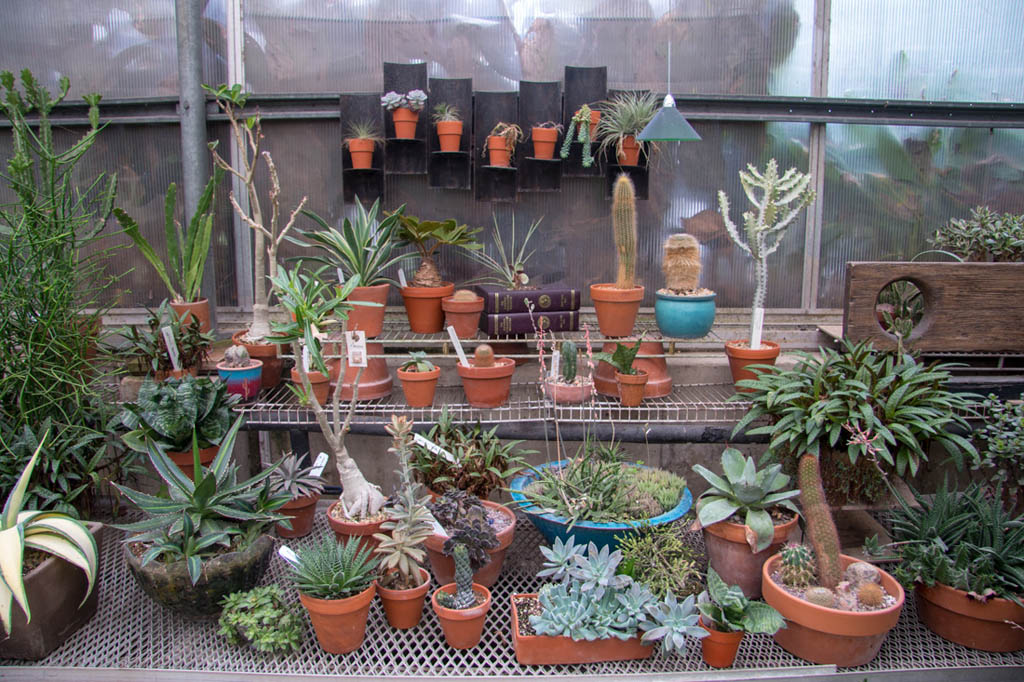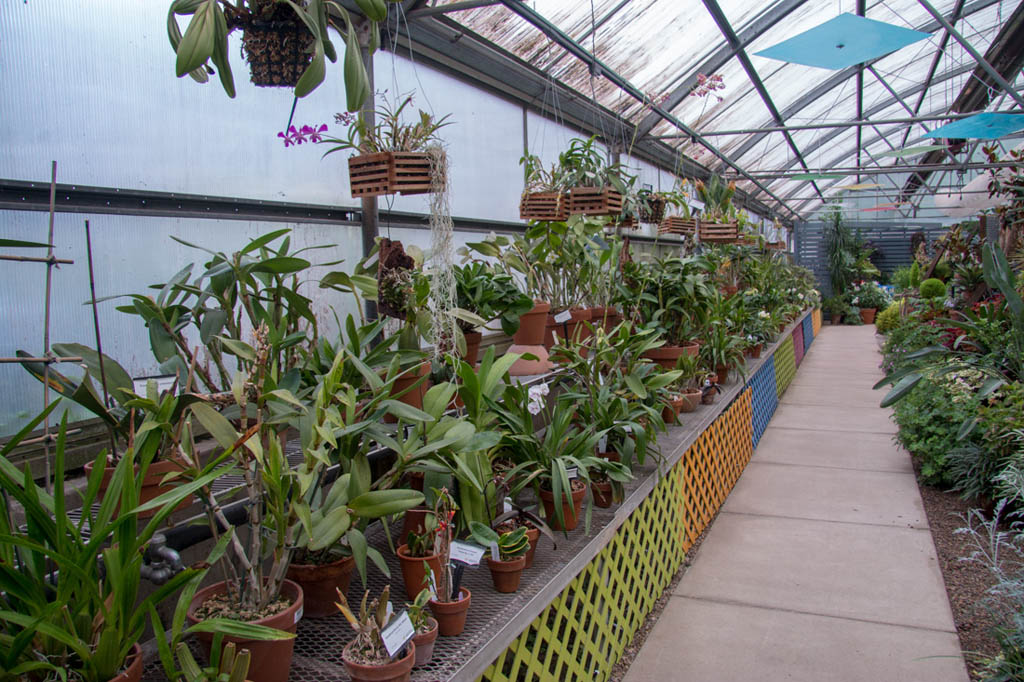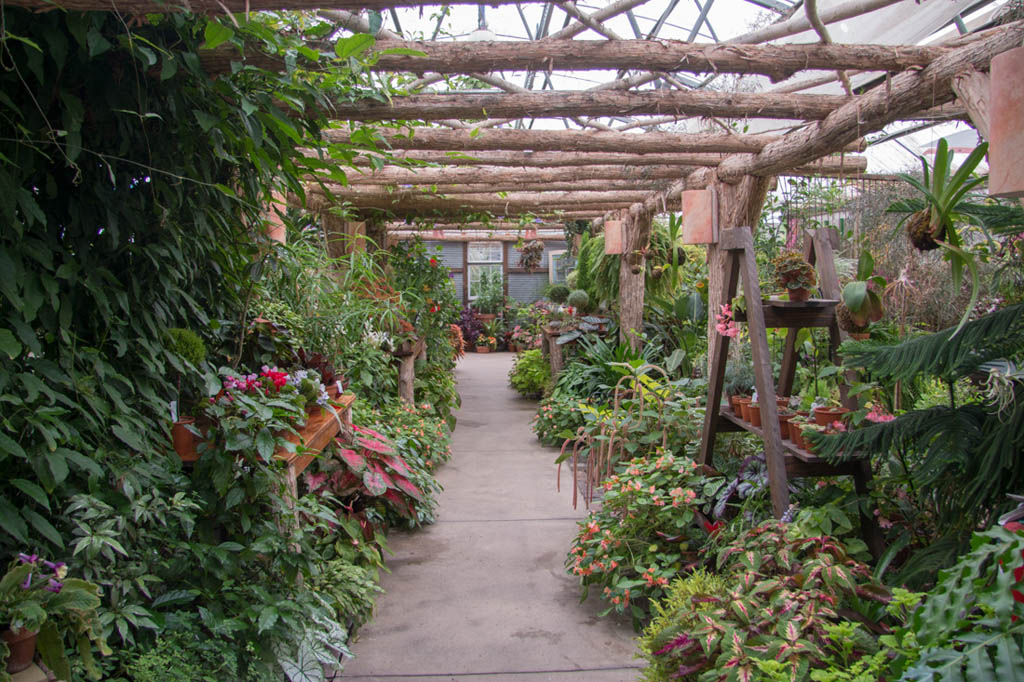 This area was a truly lovely space. Crowds were light, adding to the quiet enjoyment of the spaces.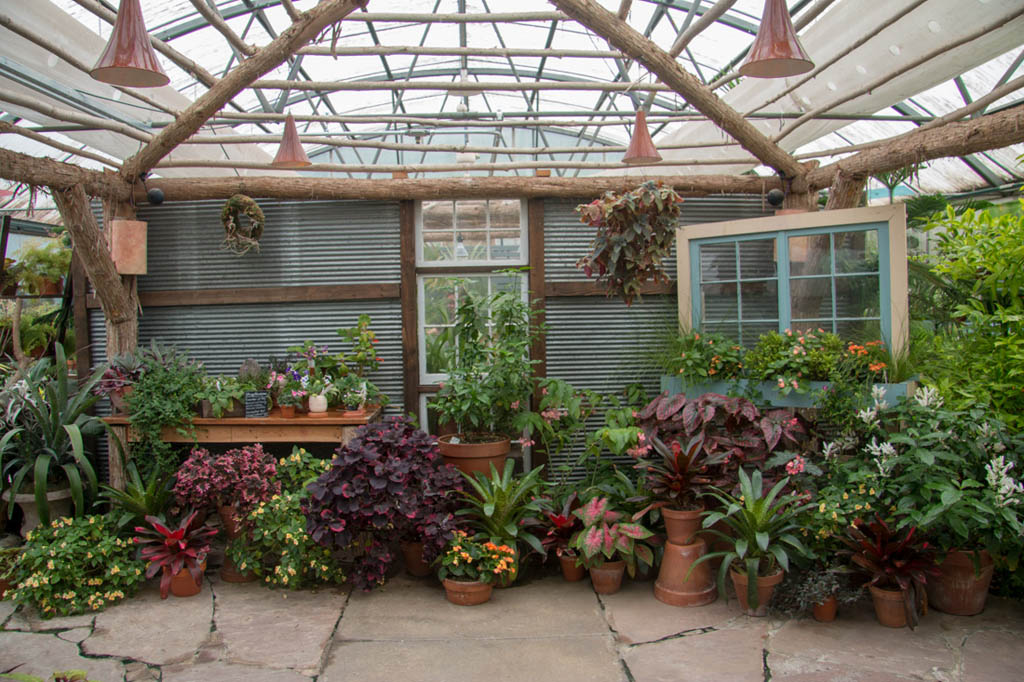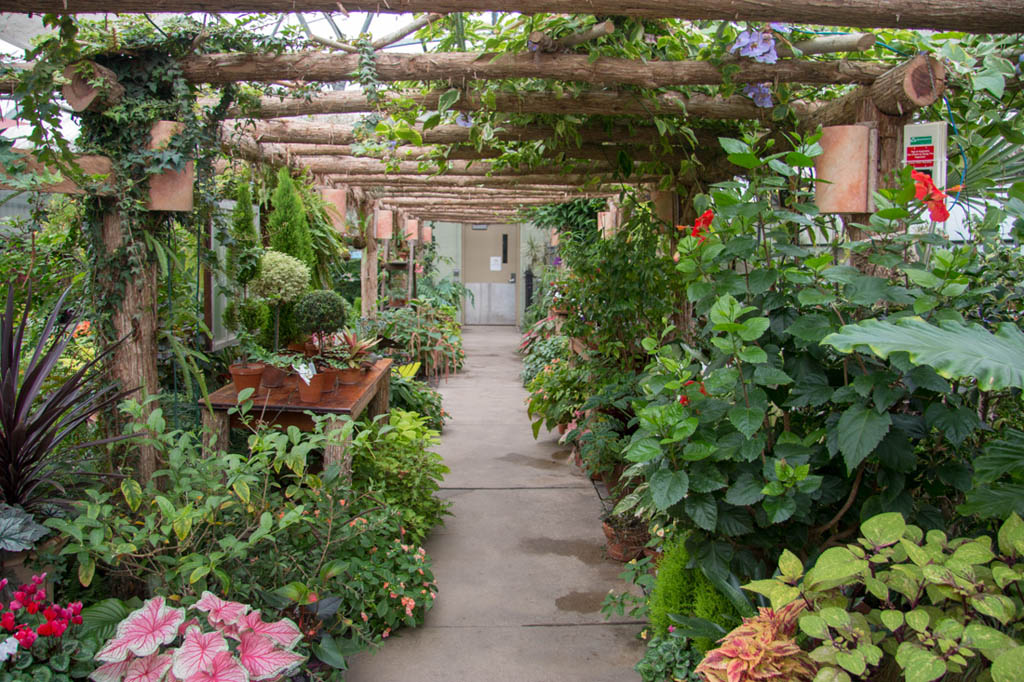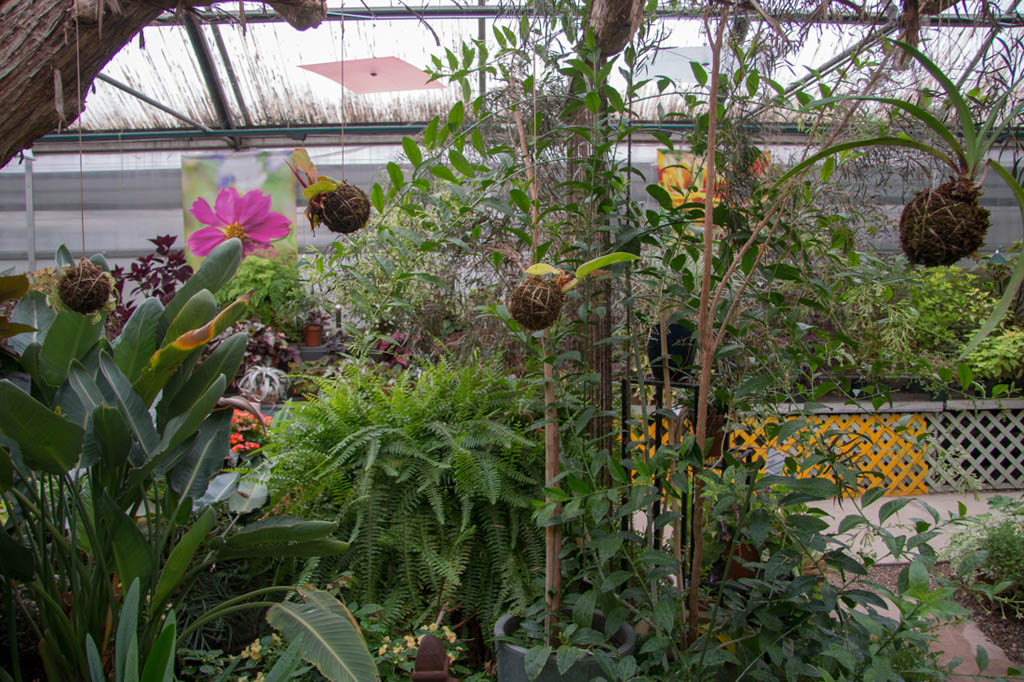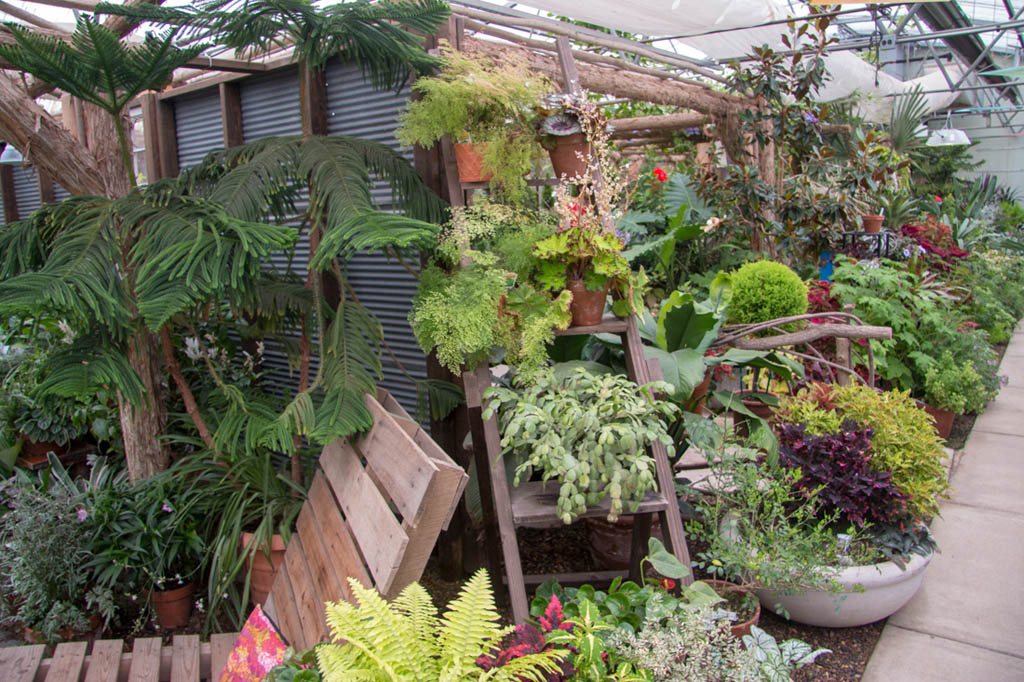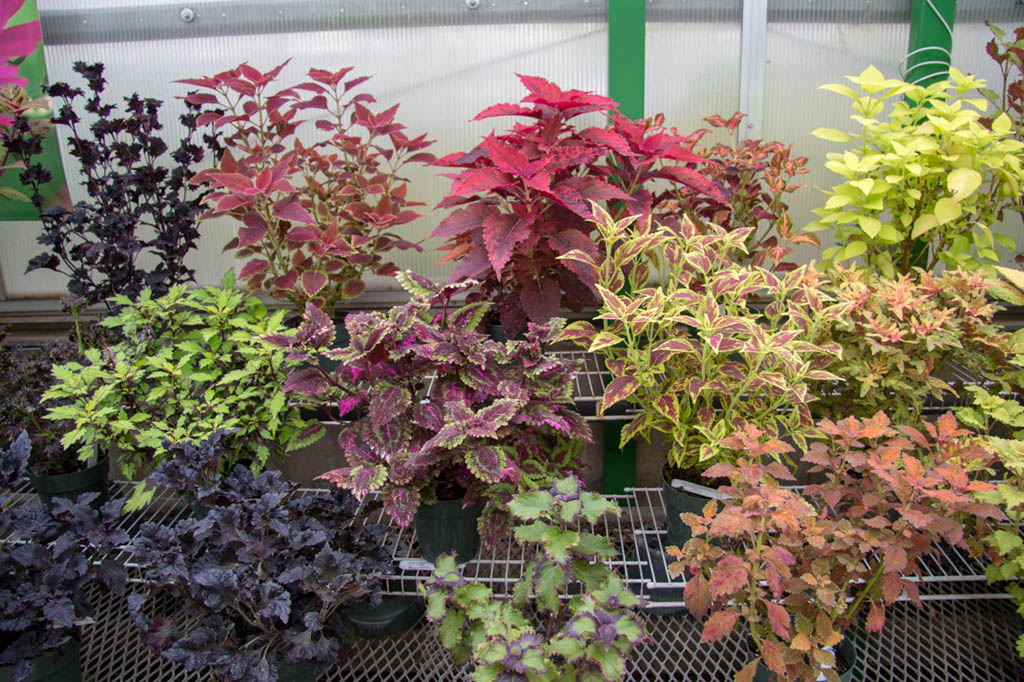 After meandering around the indoor conservatory and home garden spaces, we headed to some of their outdoor exhibits, starting with this amazing Bonsai exhibit
Bonsai Plants at the Greater Des Moines Botanical Garden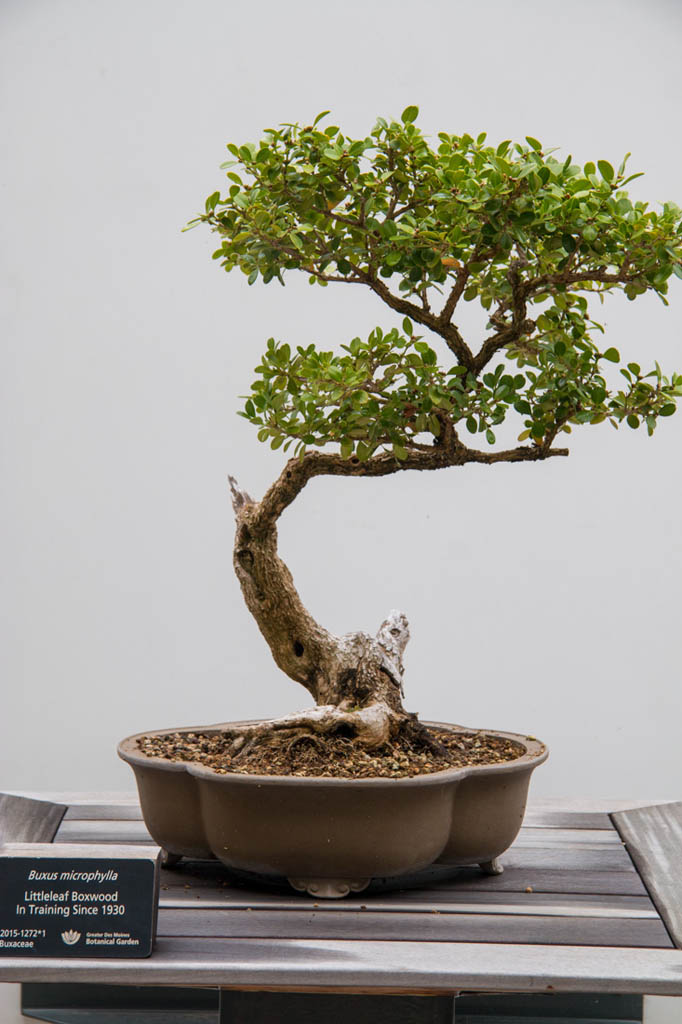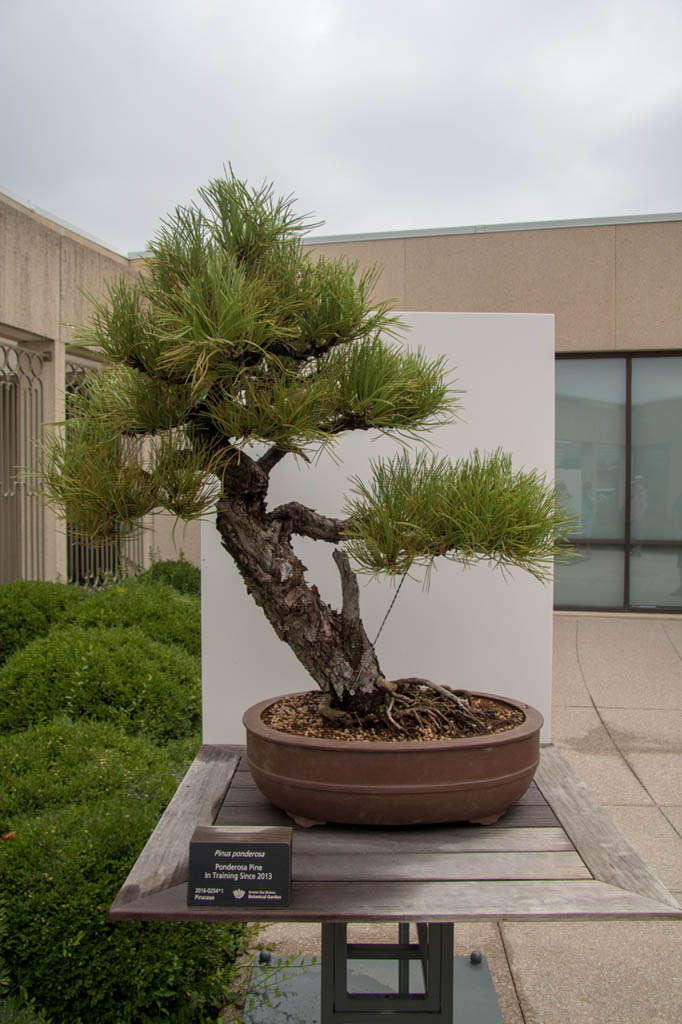 I especially loved the thoughtfulness of the white backgrounds of the bonsai plants, allowing for some distraction-free photos if you preferred.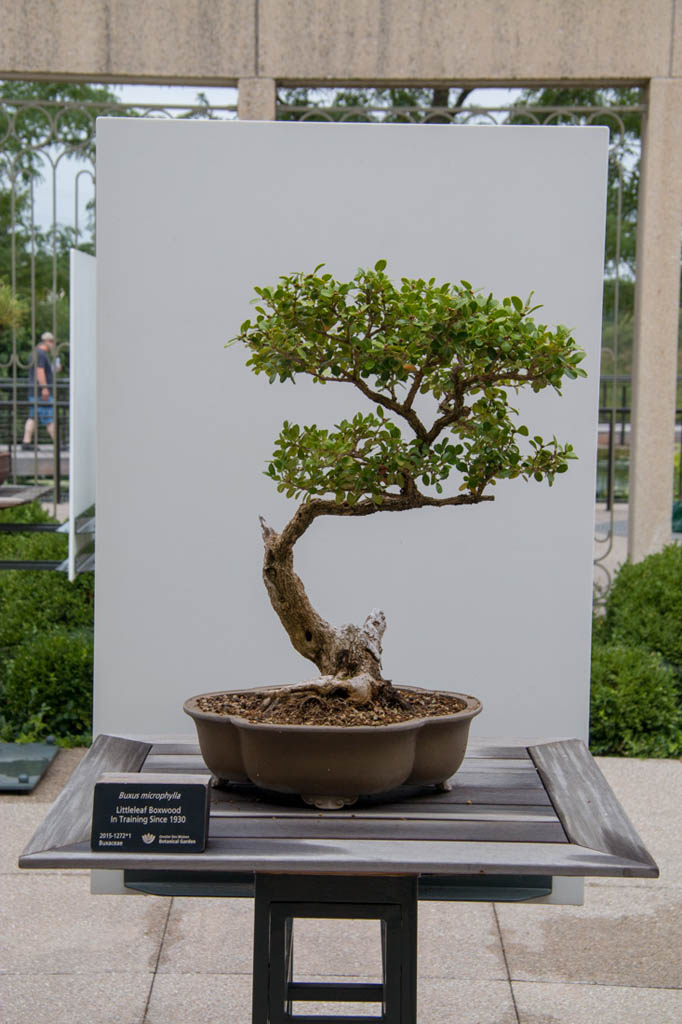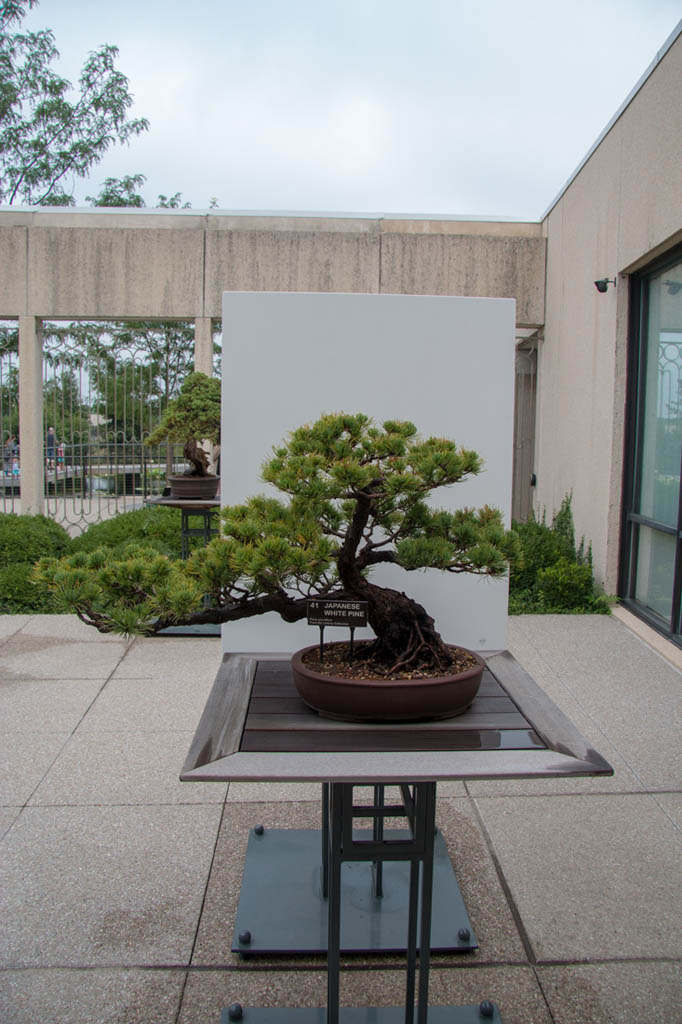 There are several other outdoor spaces at the Botanical Gardens that flowed together. But according to the map, they were distinct spaces, such as the Water Garden, the Meredith Terraces, and the Koehn Garden (and more). Since I'm not entirely sure which spaces are which (aside from maybe the Water Garden and the Terraces, I'll just refer to them generally as the outdoor spaces.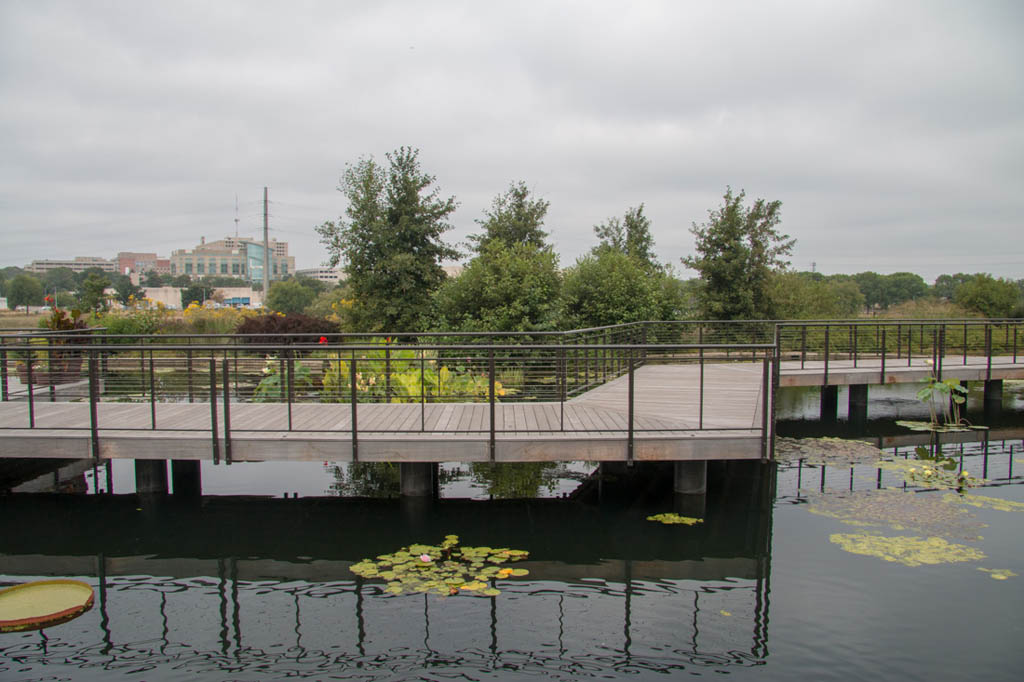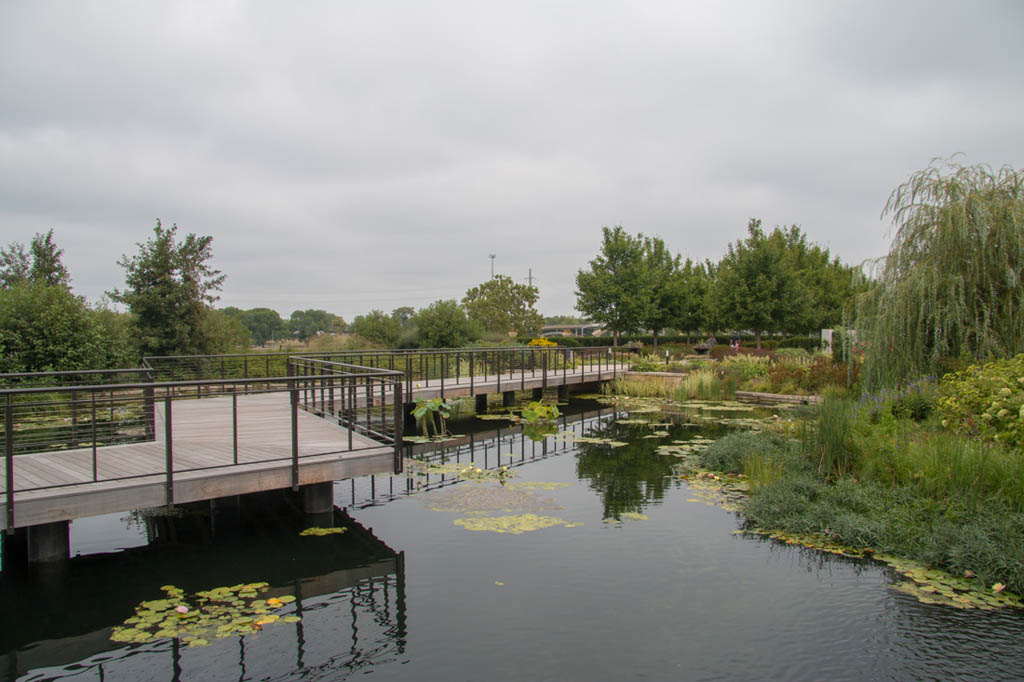 I especially loved this view of Des Moines in the background, viewed from the Gardens: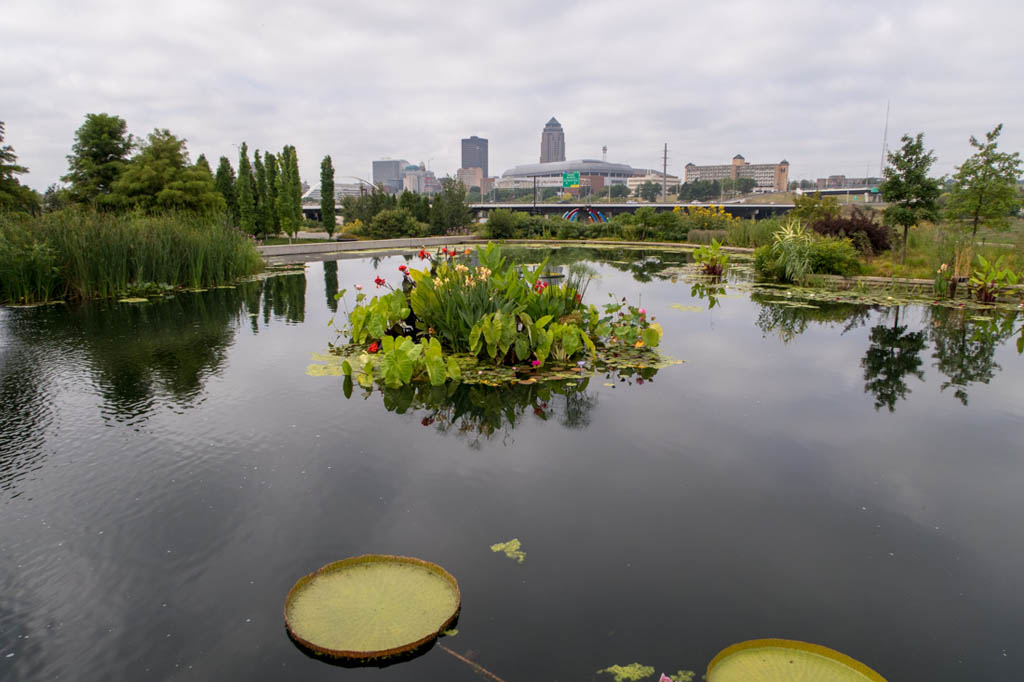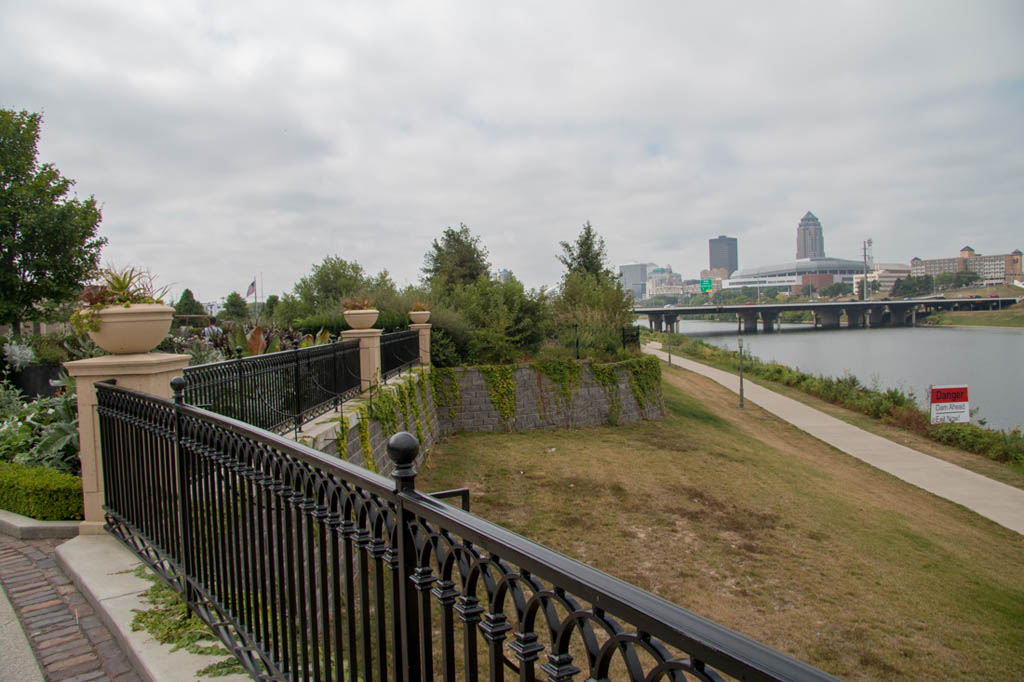 From here, I'll just let the pictures do the talking for the rest of our stroll around the Botanical Gardens.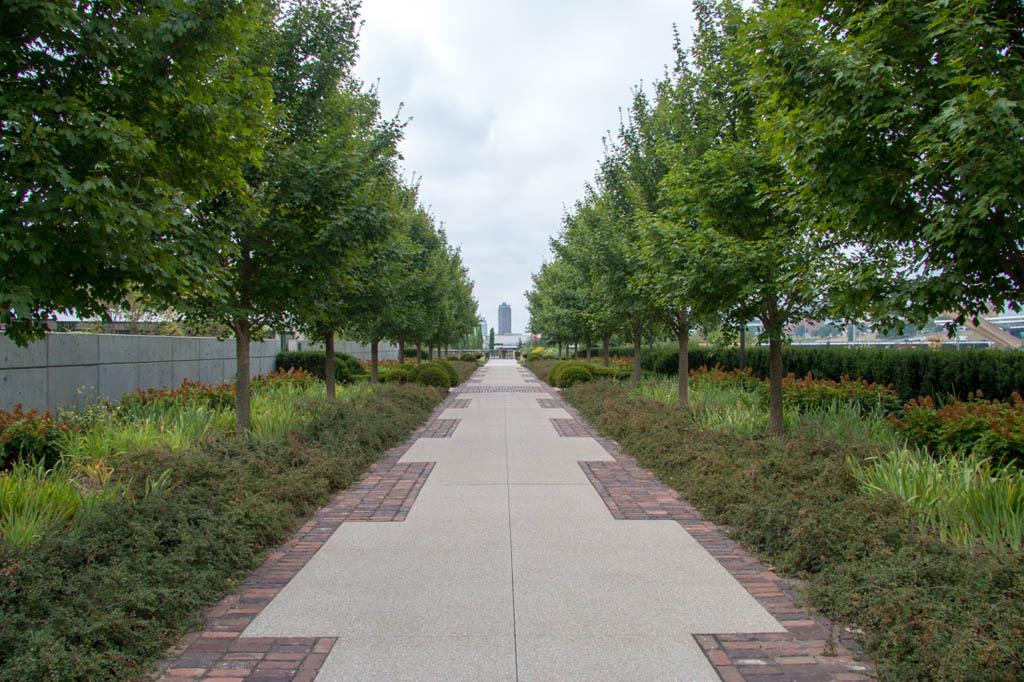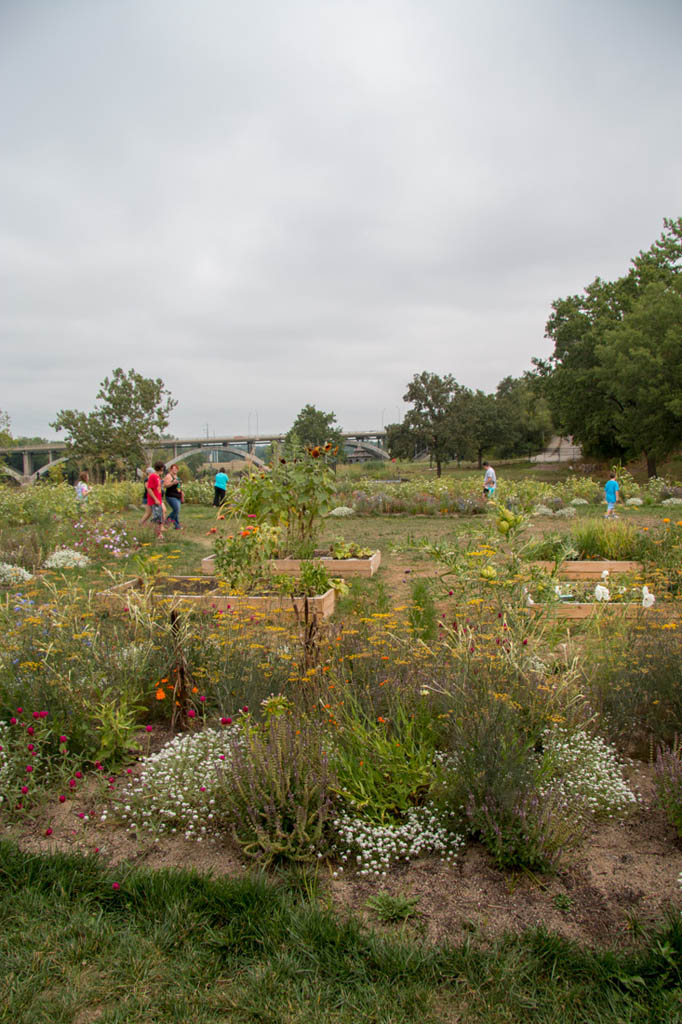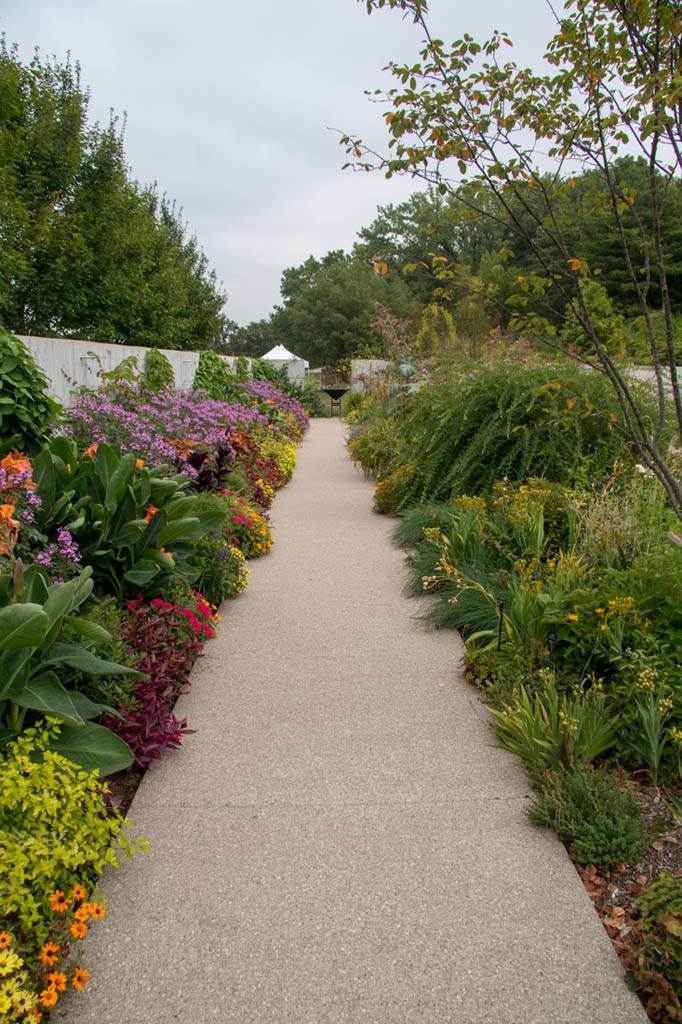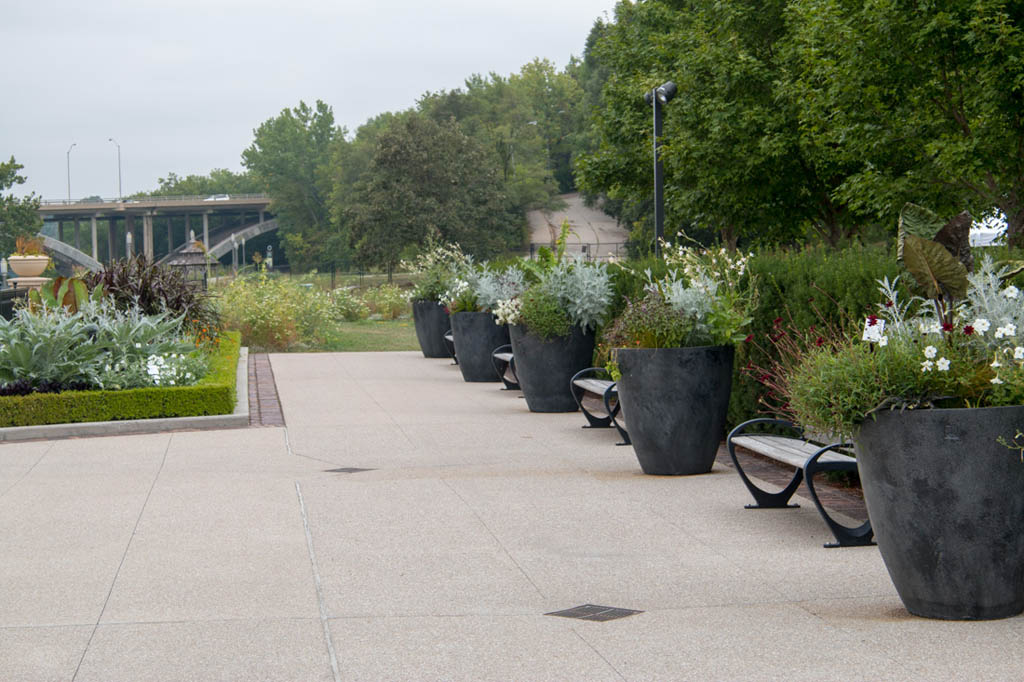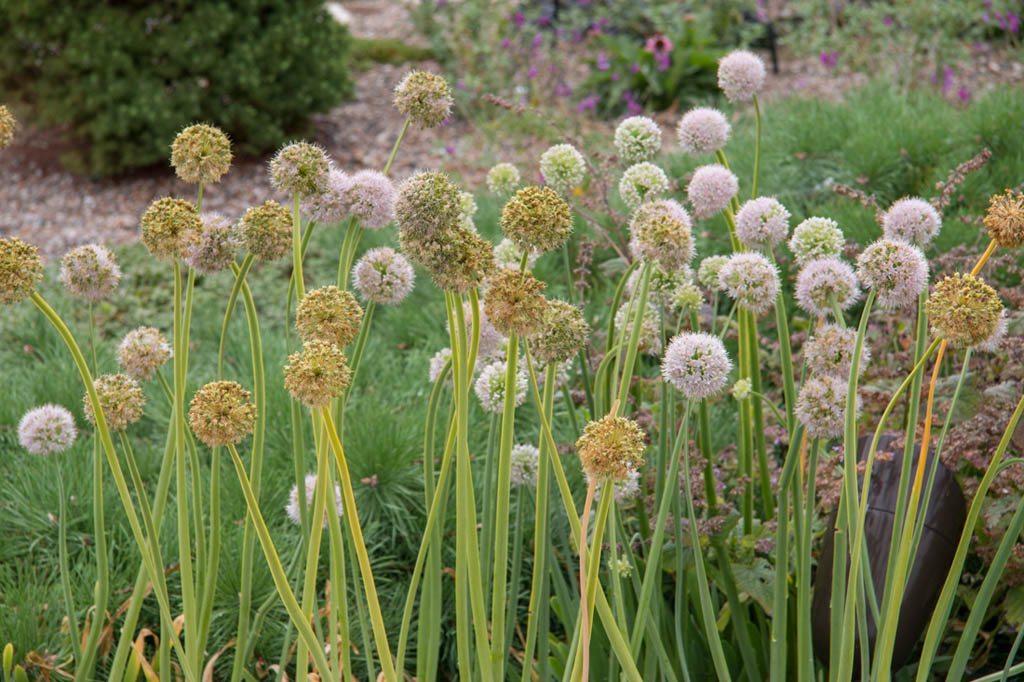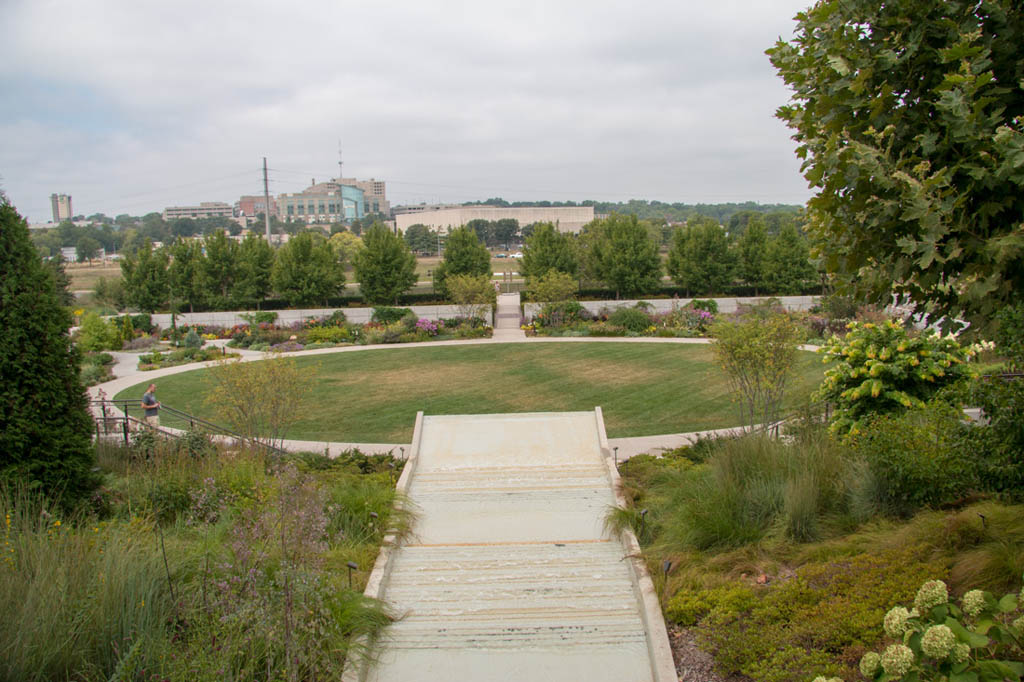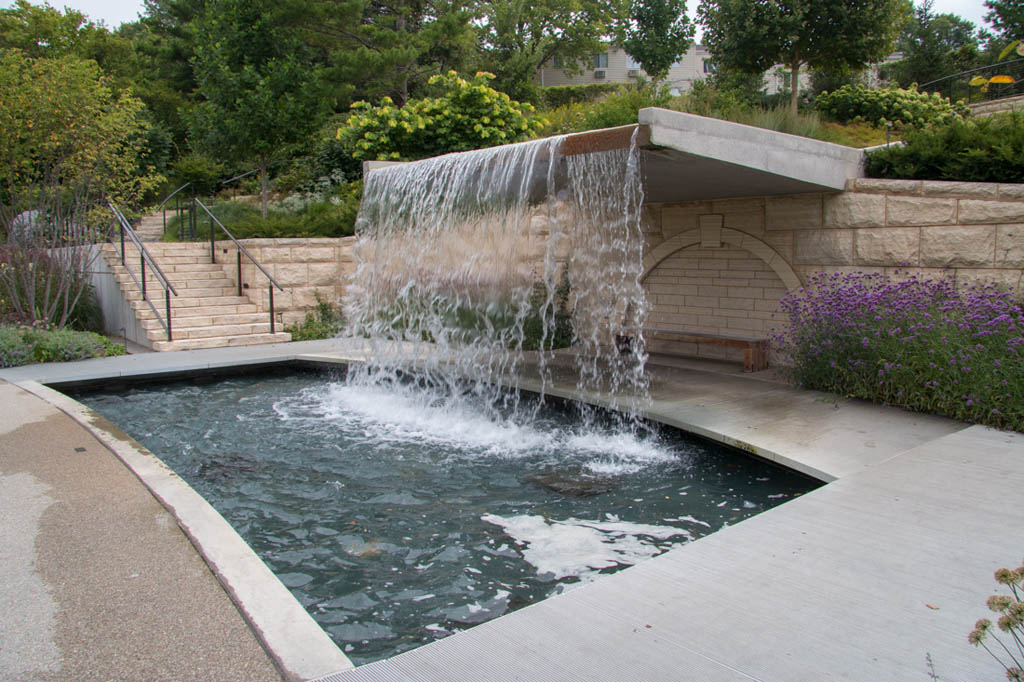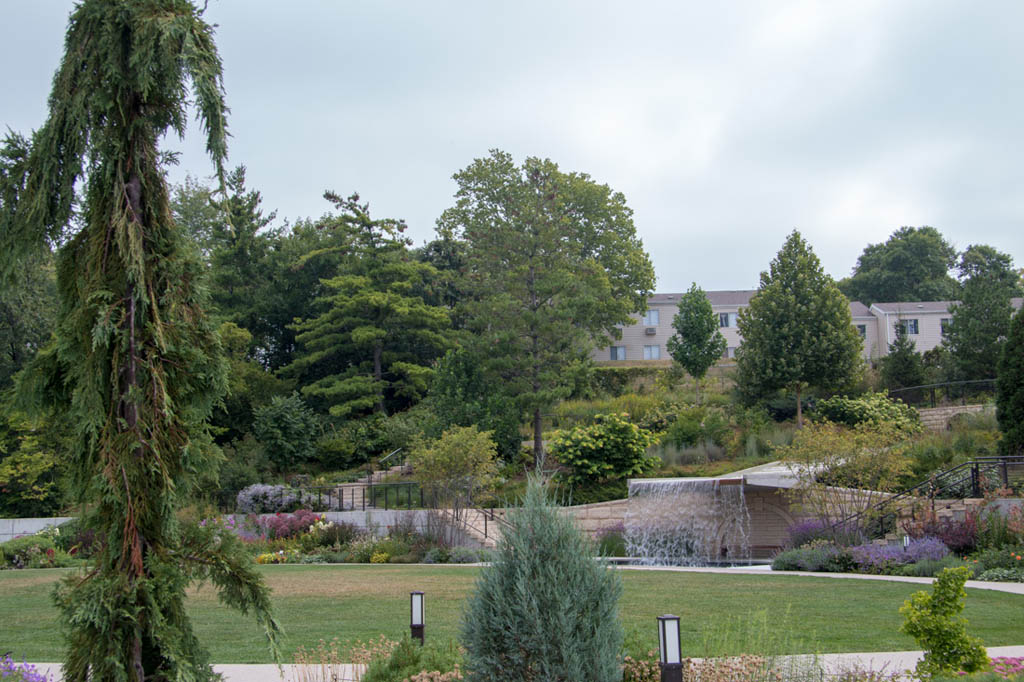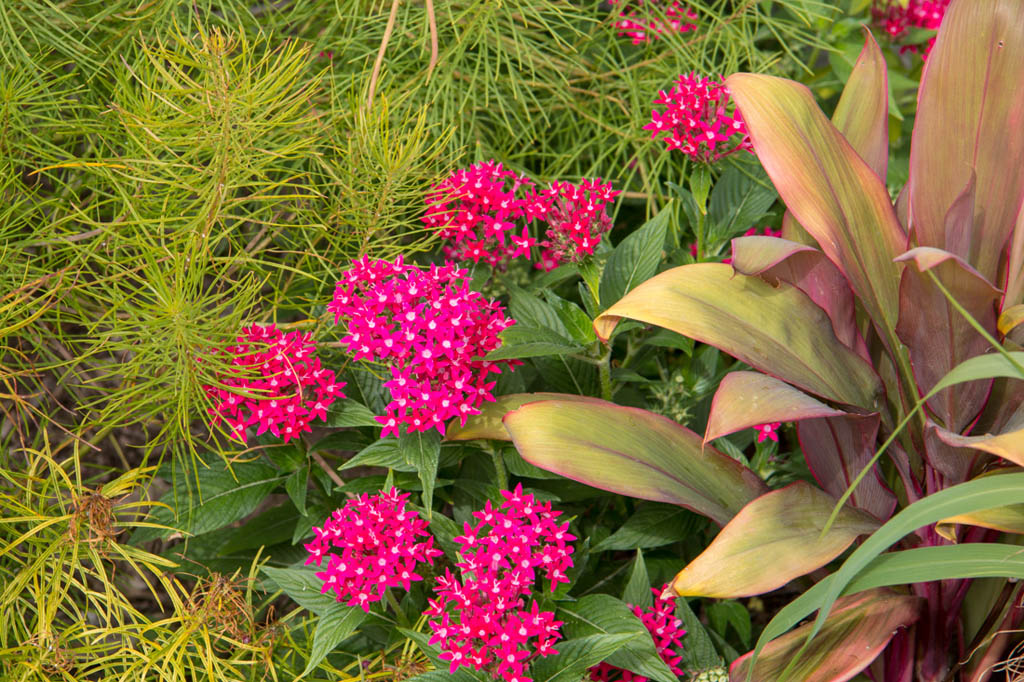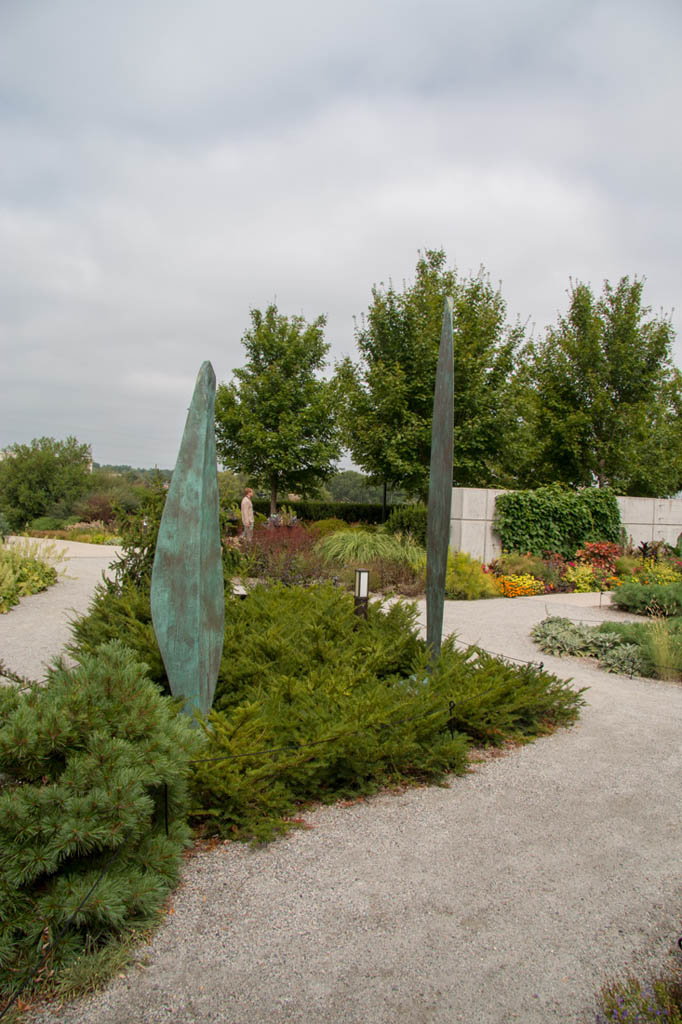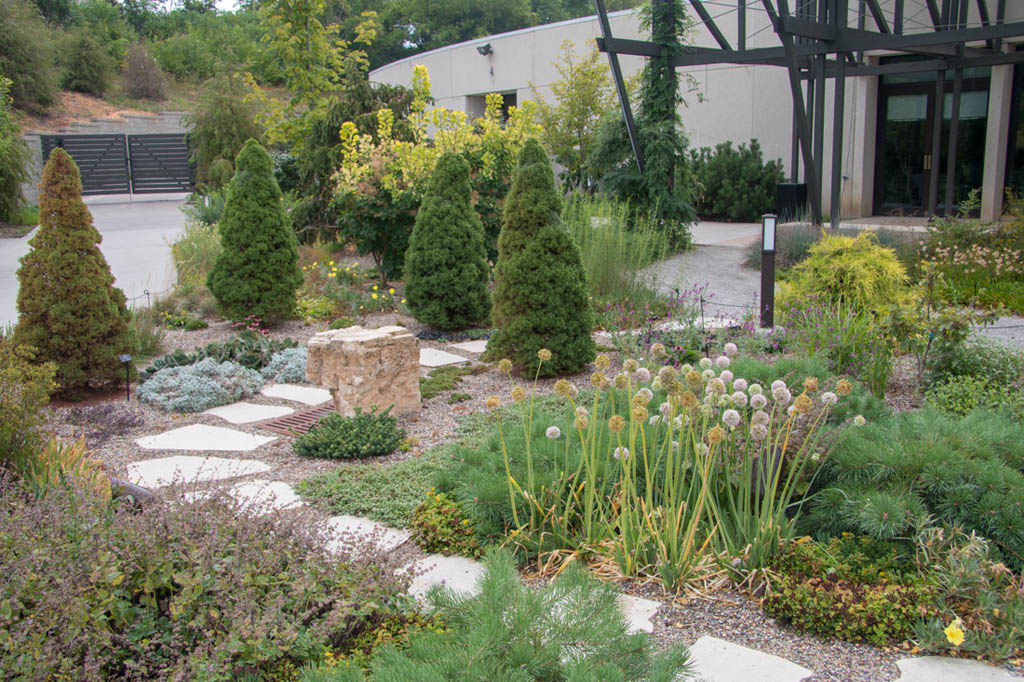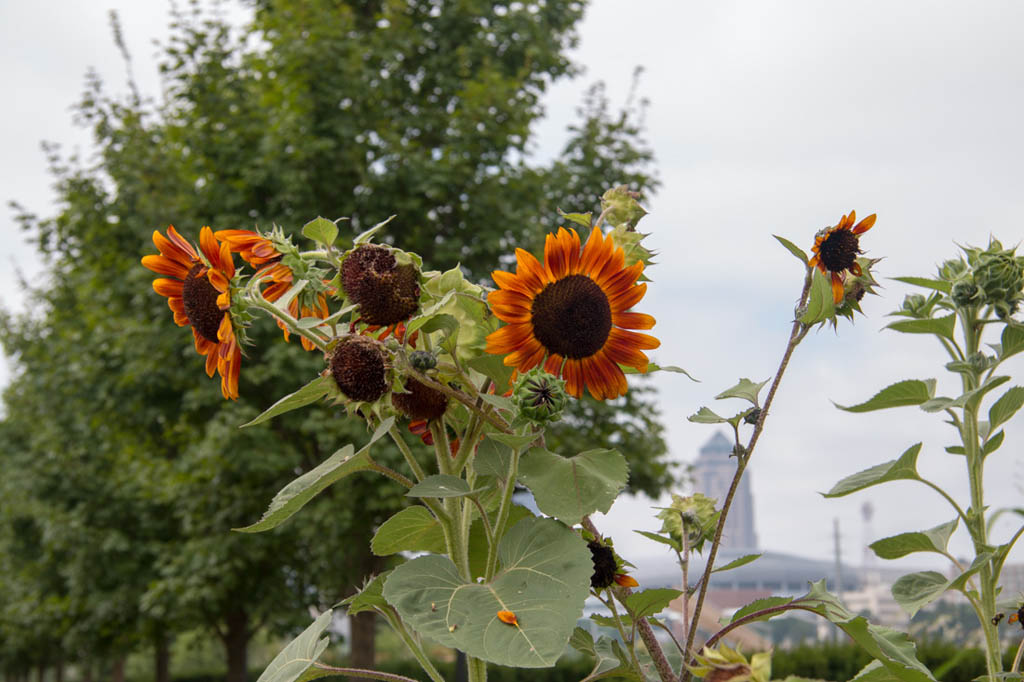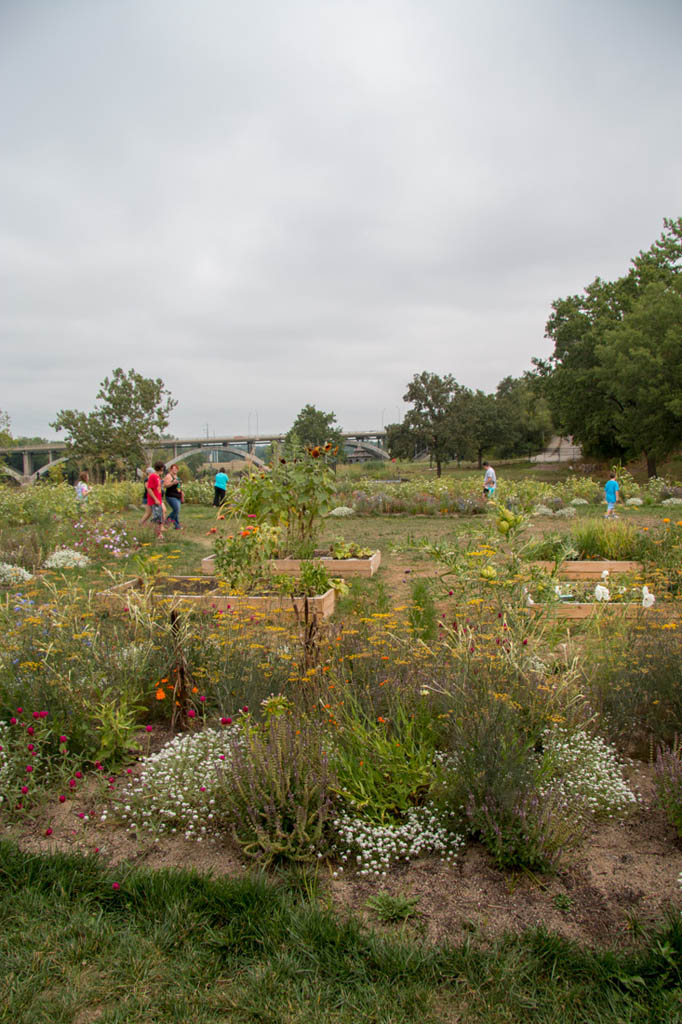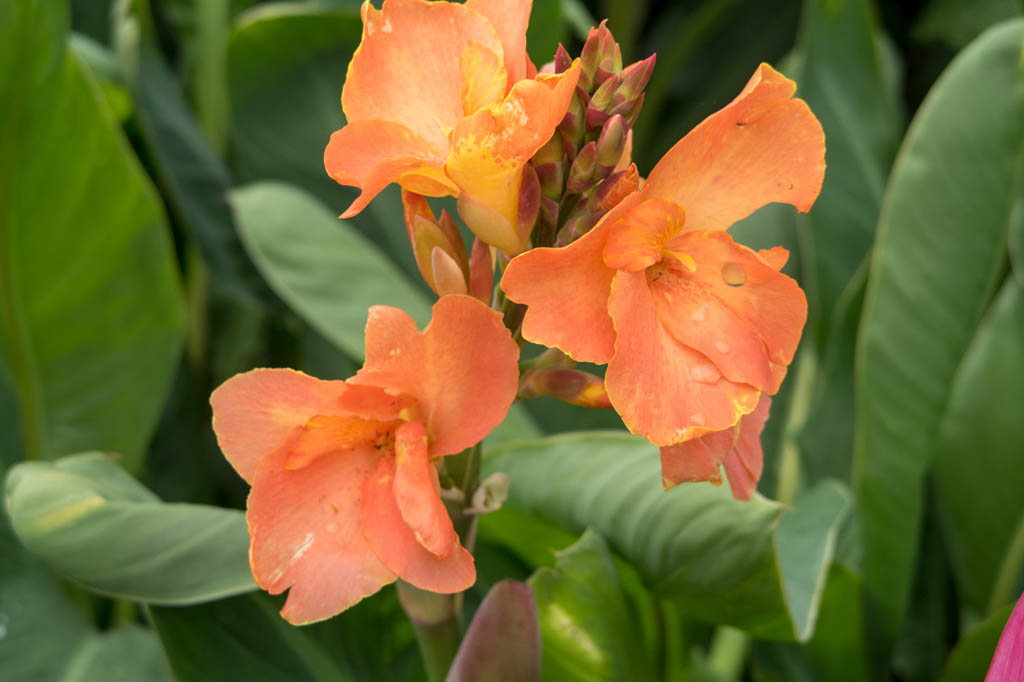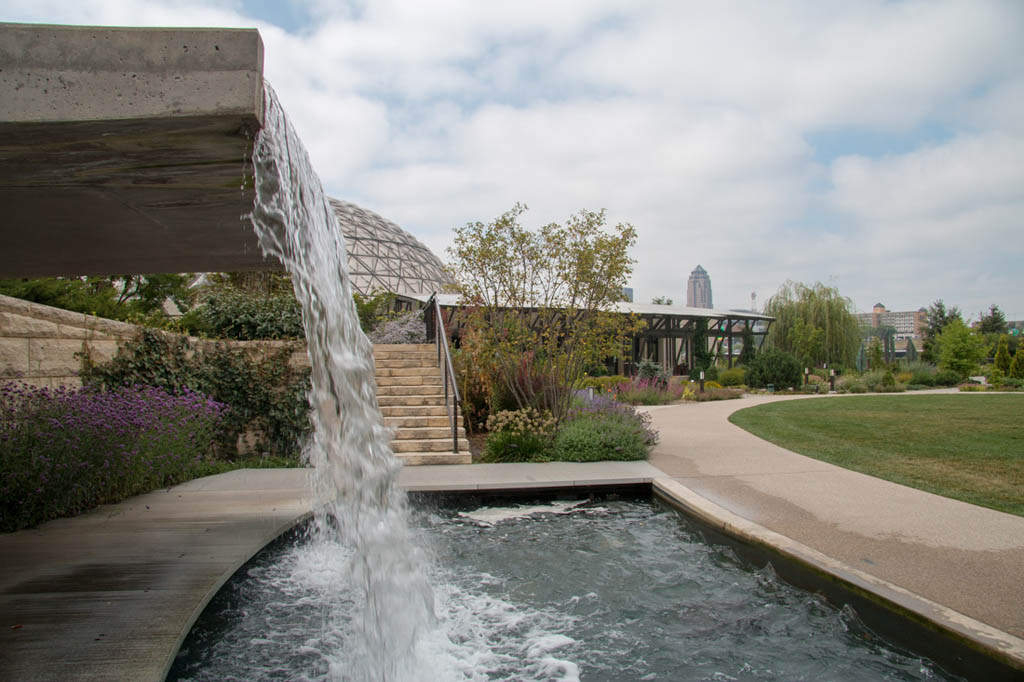 We finished up our time at the botanical gardens and headed of to more touring in Des Moines. These were incredible gardens that I highly recommend!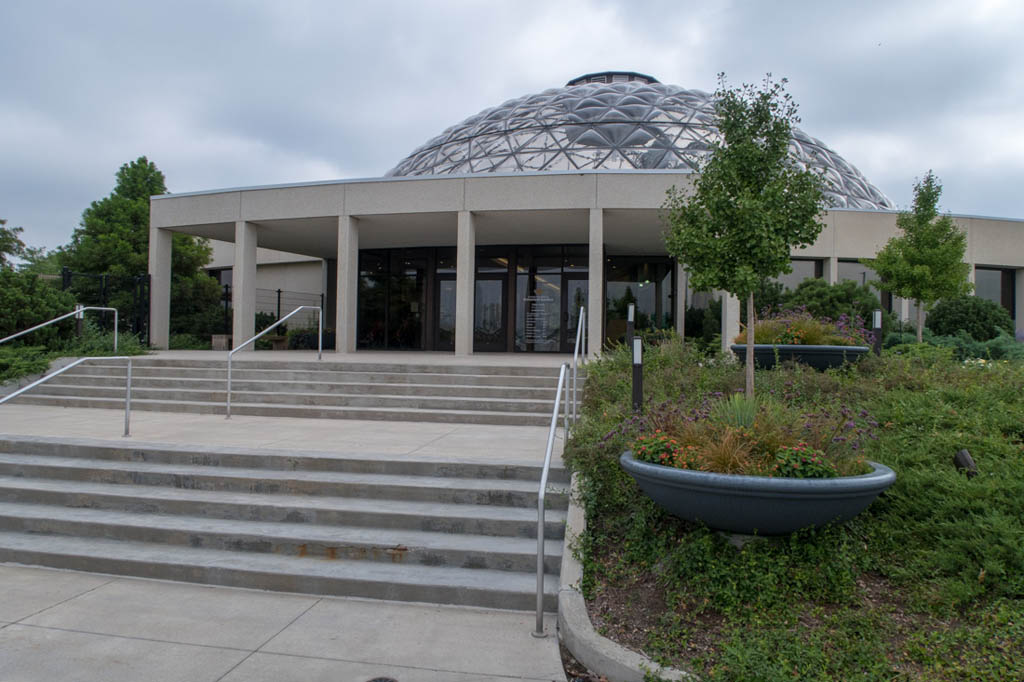 Details about visiting the Gardens
We visited the gardens on a Saturday, so we were shocked that they weren't more crowded. Parking seemed plentiful, although that was just a visual check, since we actually took advantage of our hotel shuttle that dropped us off and picked us up there. Admission was $10 per adult, making it one of the least expensive botanical gardens we've ever visited. Especially given how large and stunning it was, it was an incredible value.
It's open daily from 10AM–5PM, although be sure to check their website for updated details.