This post may contain affiliate links. Please see my advertiser disclosure for more details.
---
After our gorgeous ride onboard the Amtrak Cascades Line, we arrived at the Seattle train station around 10PM. We quickly found a taxi and took it to our hotel, the Grand Hyatt Seattle.
We stayed for two nights, and both nights were free. A year earlier, I had applied for the Chase Hyatt credit card, which offered a bonus of two free nights. Although the Grand Hyatt Seattle may not have been the most valuable use of those two nights, the night were expiring within a month, so it was time to put them to good use! We booked a "City View with King Size Bed, floors 23–30."
We arrived at night, so please forgive how dark the photos are!
From the door to the room was a long-ish hallway, with the bathroom on the left and the bedroom area straight ahead.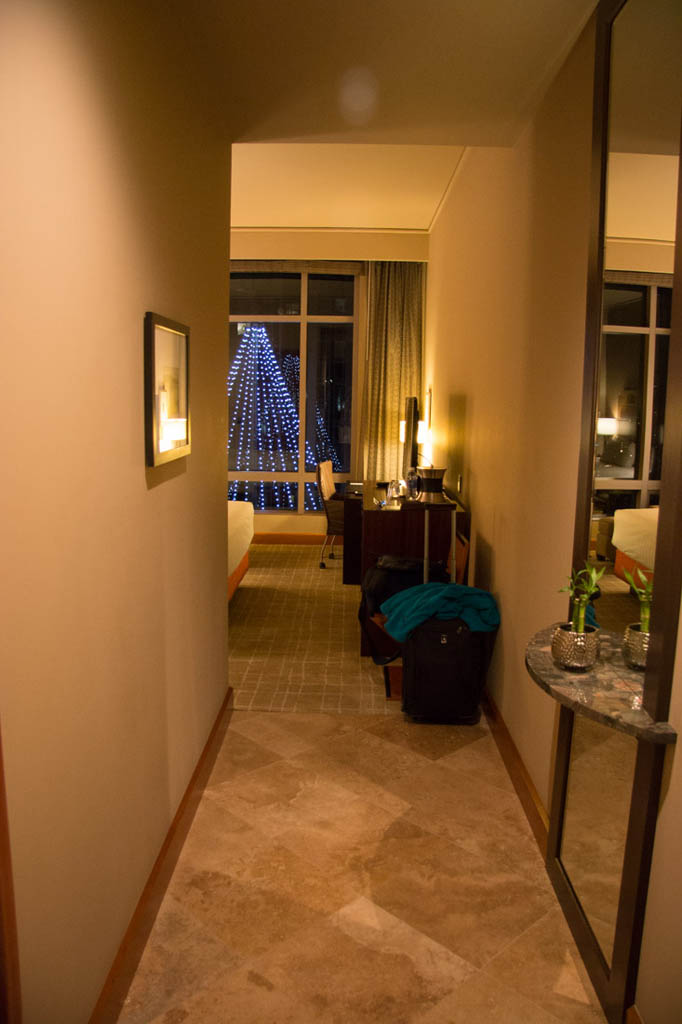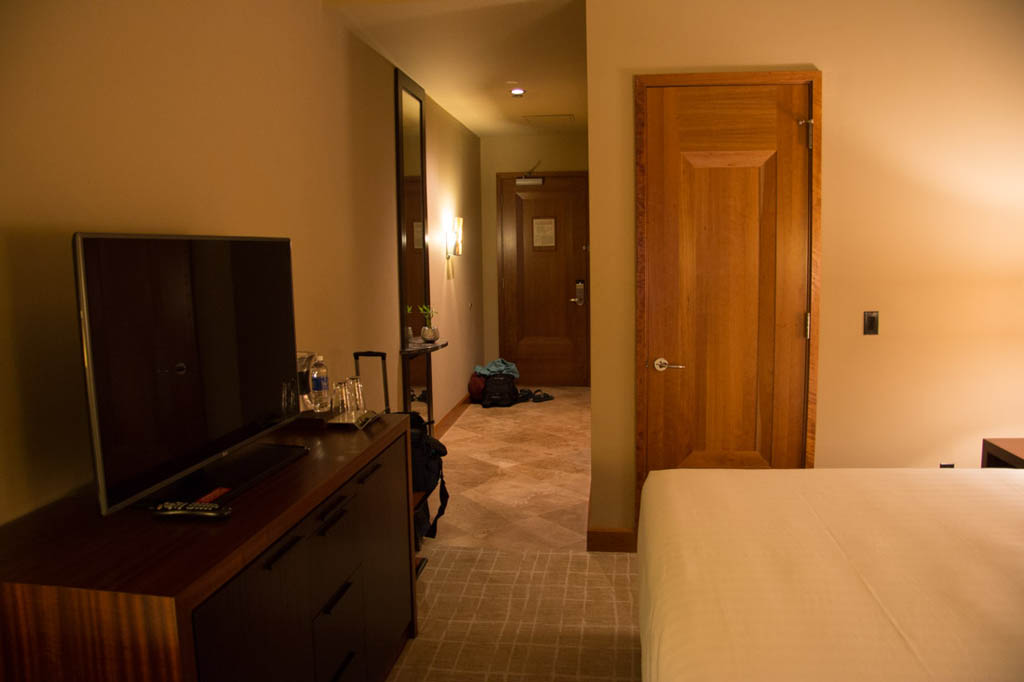 The room was not overly spacious, but it did have room for a small sitting chair and a decent size desk and chair as well.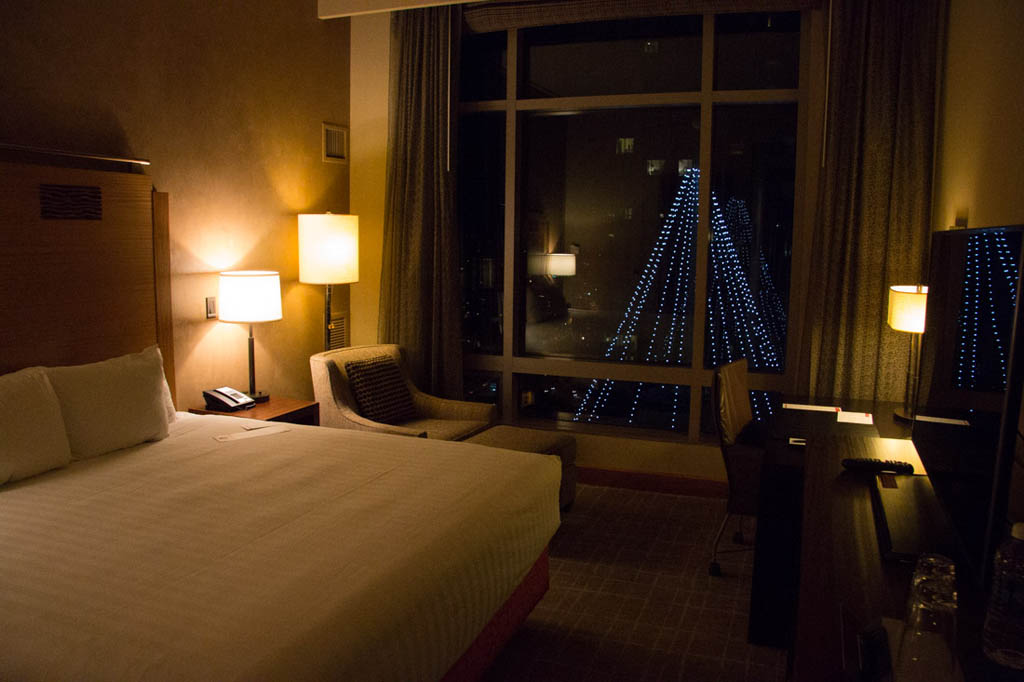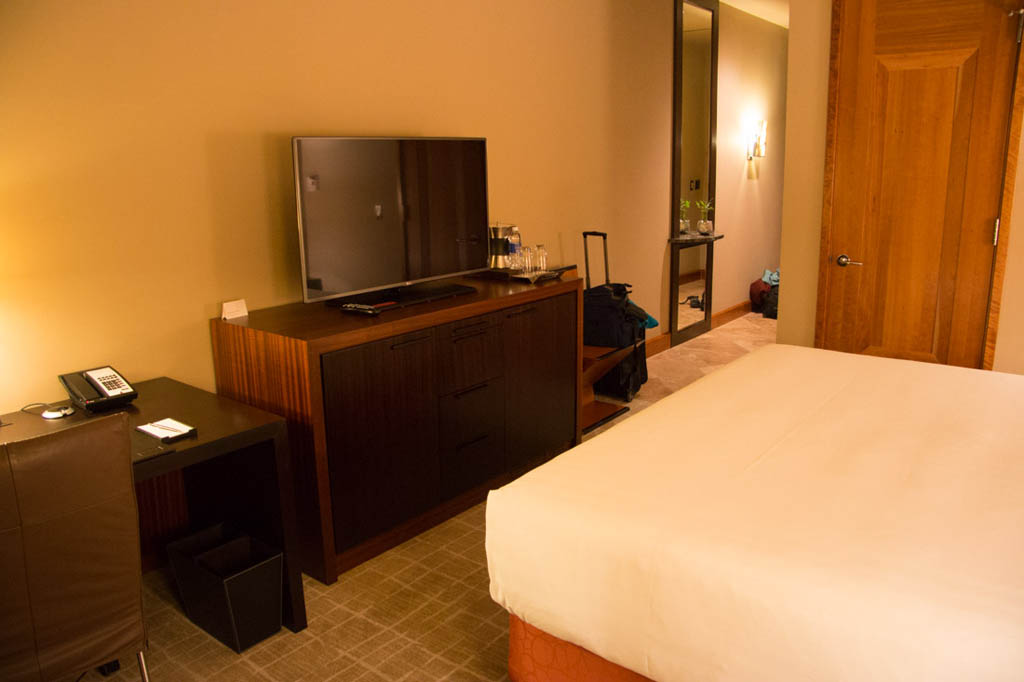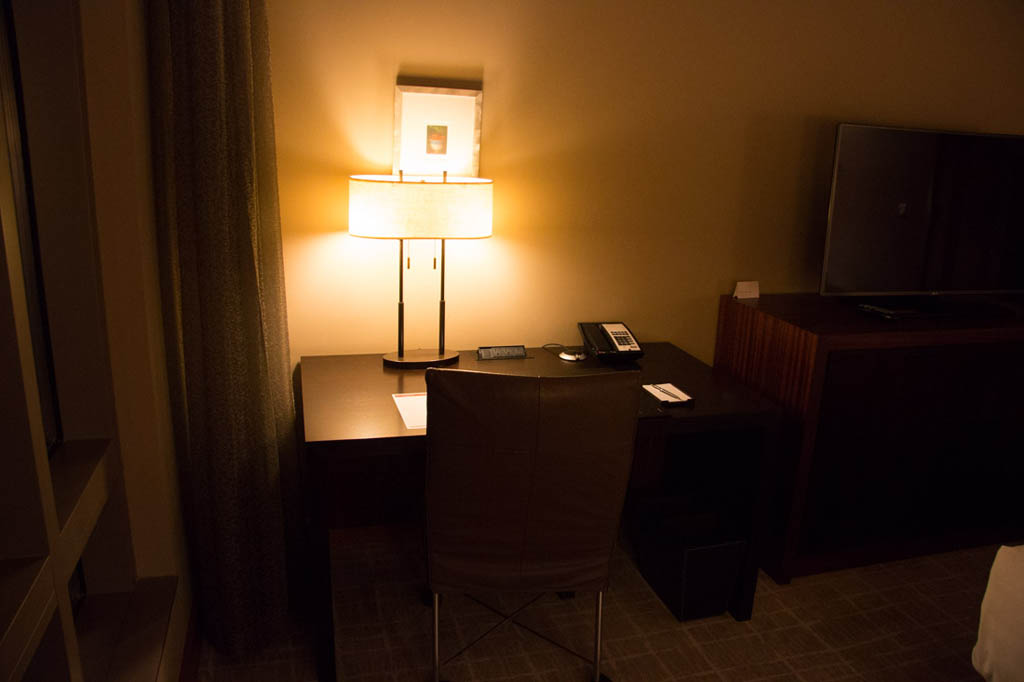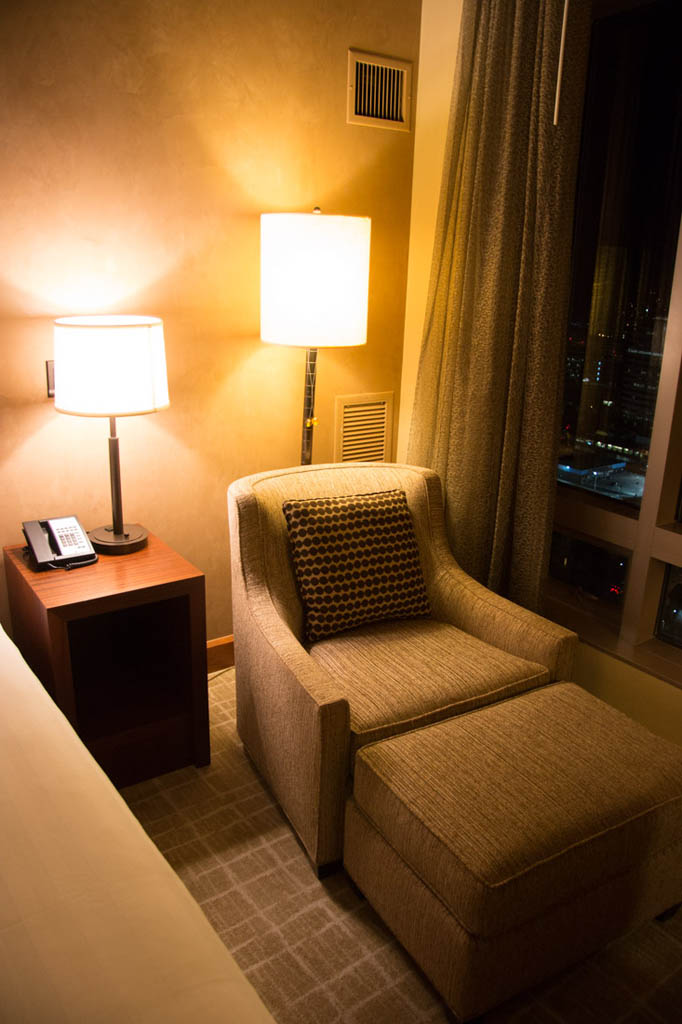 The bathroom, on the other hand, was very spacious and had a lot of luxurious finishes.
There was a separate tub and shower.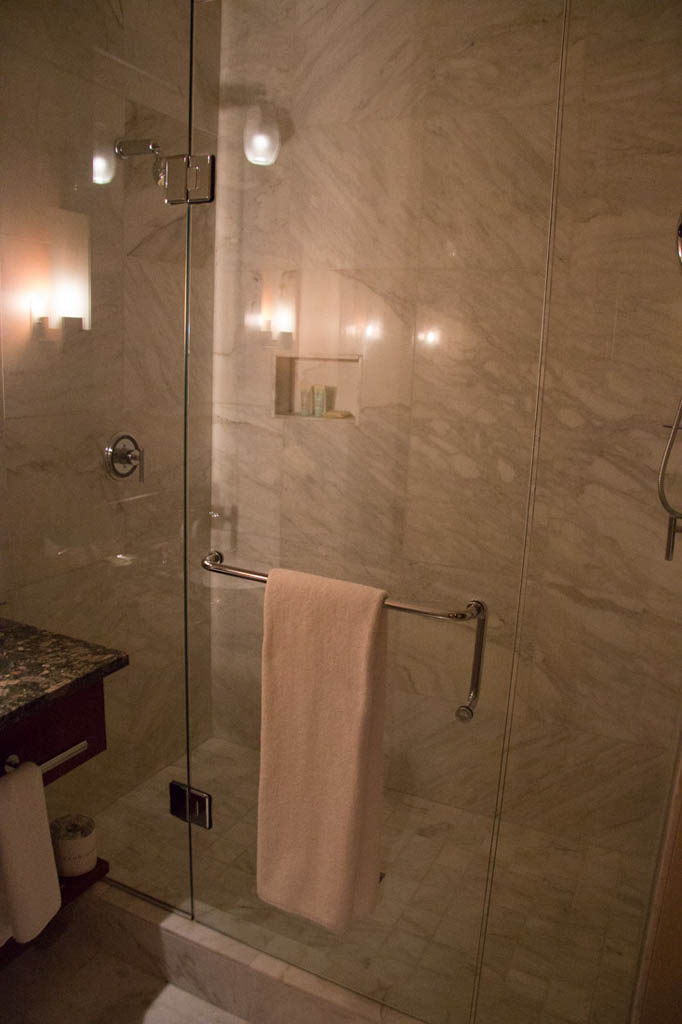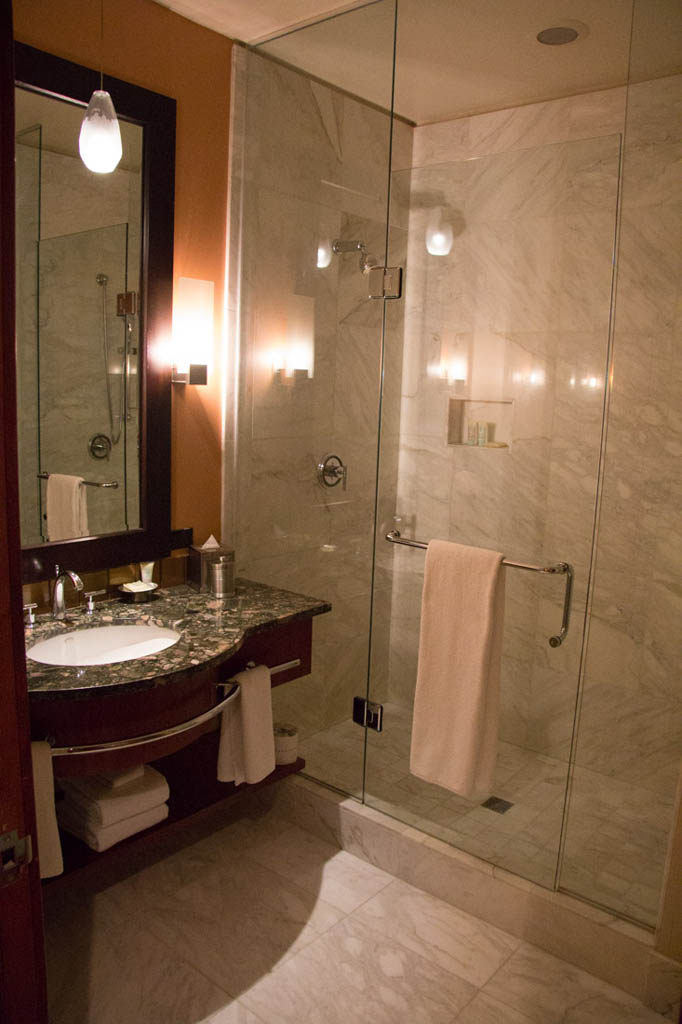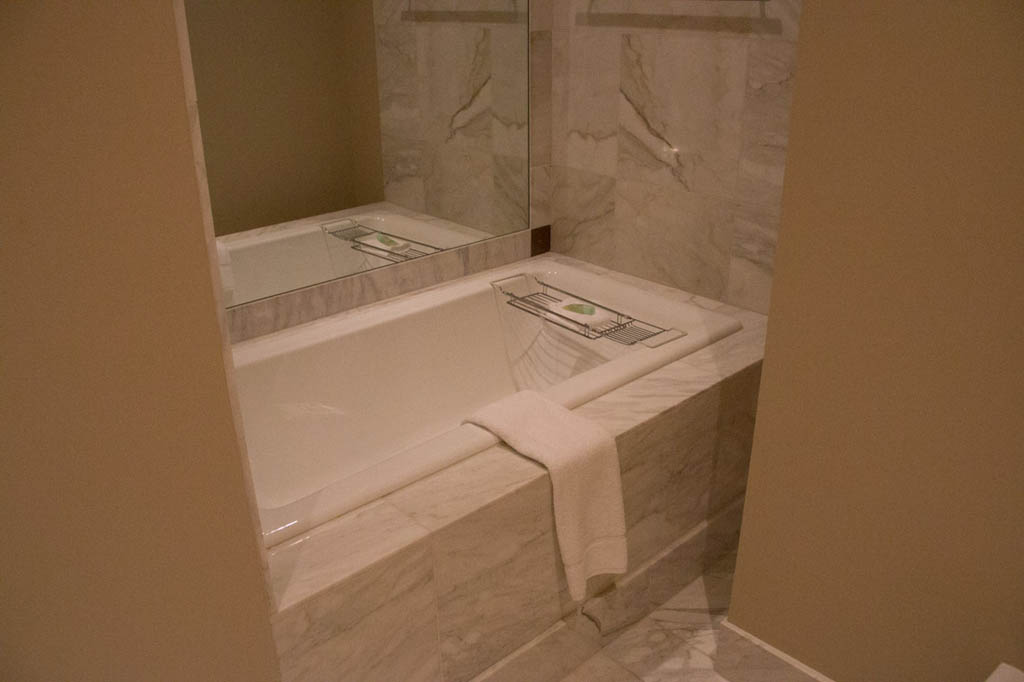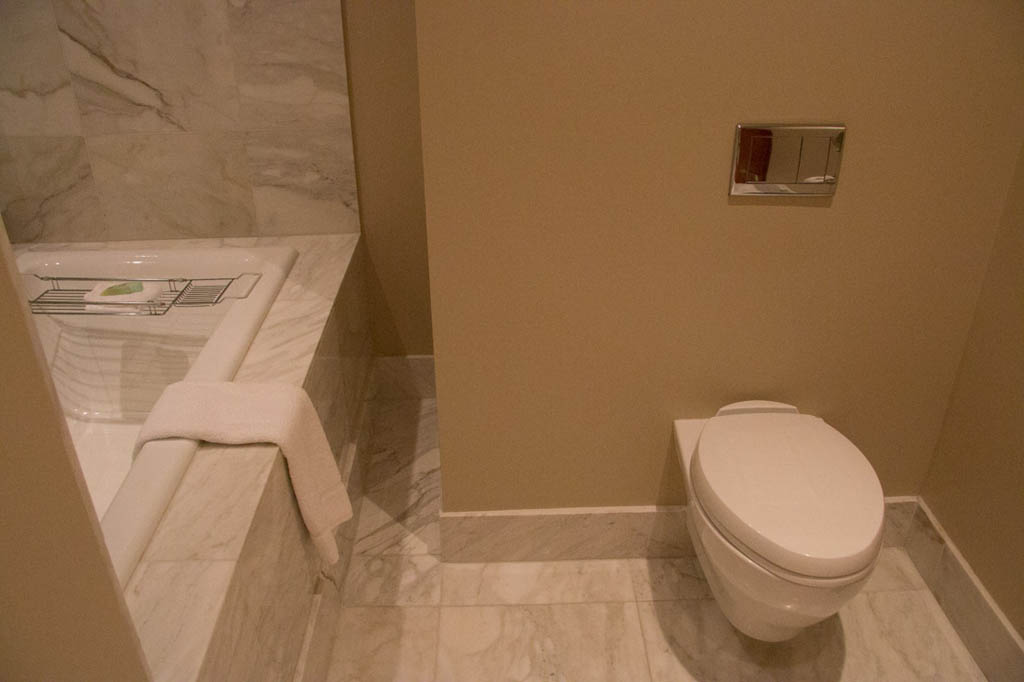 And, there was plenty of countertop space, which is always a plus!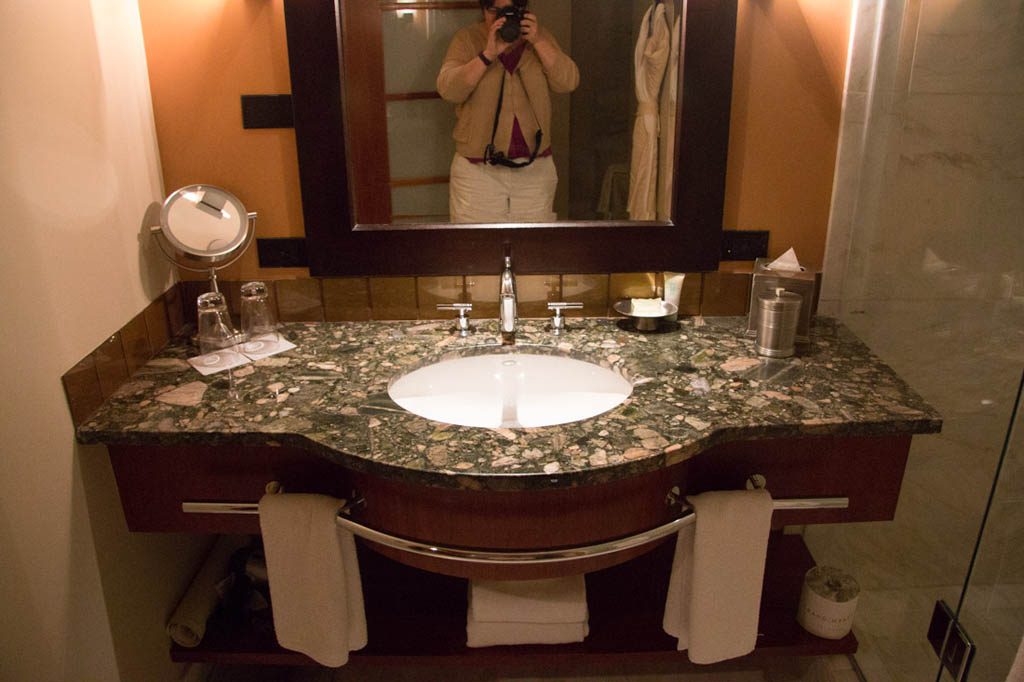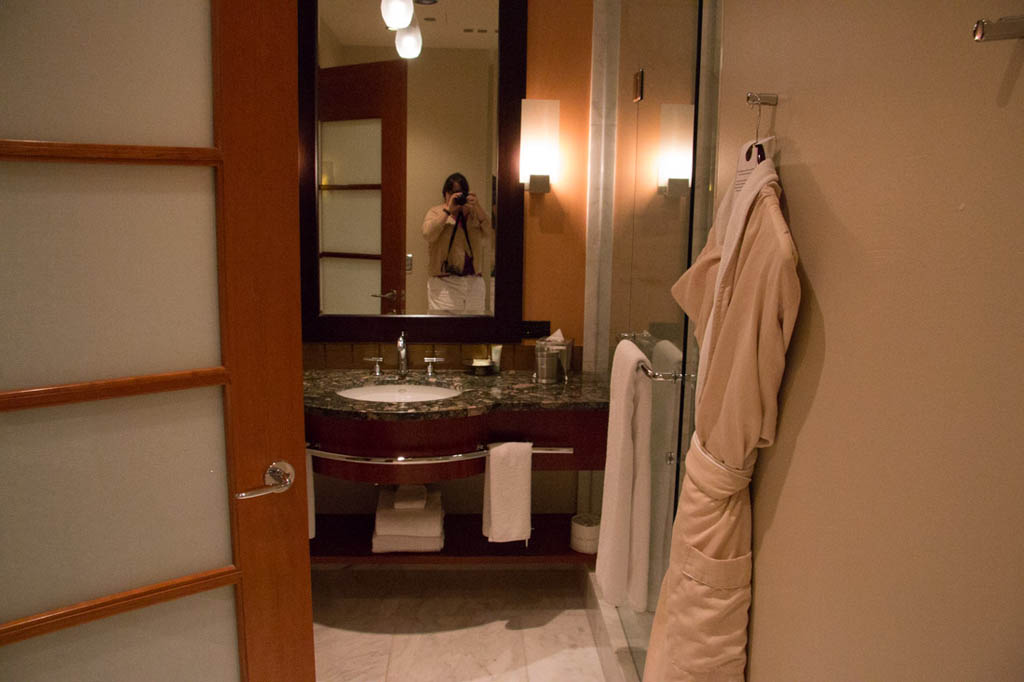 I really couldn't believe it, but somehow I forgot to take pictures of the lobby and exterior of the hotel. That's what happens when you basically have about 24 hours to see the sites of a major city! It was fairly generic.
The location was great. It was about a 20 minute walk to Pike Place Market, and it was a lovely walk, with lots of shops along the way. We Uber'ed or taxi'ed to most of the other spots in the city, like the Space Needle area and to the port the next day for our cruise departure.
The service at the hotel was decent. We had shipped our luggage ahead (more on that in a future post!), and the Grand Hyatt had received it the day before and had it sent up to the room after we checked in.
One minor complaint though on our arrival. We hadn't eaten anything since we left Vancouver. So we were damn hungry and looking to grab a quick bite to eat. We asked at the front desk if there was some sort of quick sandwich or takeout place, or even just a nearby fast food place that was open. It was nearly 11PM, and according to our quick searches on Yelp, our options were fairly limited. The front desk staff said, "No, the only option at this hour is Ruth's Chris Steakhouse. Mention you're a guest and you'll get a discount." This seemed pretty suspect that Ruth's Chris was the only other option available. I explained that we were just looking for something quick and inexpensive. They said no, everything in that area was closed. So, we were annoyed. We went up to the room and unloaded our luggage.
Then, we decided to venture out to walk around and see what we could find on our own. I had found a restaurant while searching on my phone that was a few blocks away and still open. We started to take a different exit from the hotel, and lo and behold, there was a deli LITERALLY ATTACHED TO THE HOTEL. Like, we didn't even have to exit the hotel to get to the deli. I guess the front desk staff had forgotten about this place? Or maybe they get more of a kickback for sending people to Ruth's Chris? Either way, I can't be sure. Ken and I ordered sandwiches from the deli and went back up to the room to devour them. Just what we had been looking for! Something quick and easy before crashing in bed after our long day.
And it was definitely a comfy bed!
---