This post may contain affiliate links. Please see my advertiser disclosure for more details.
Niagara Falls 2009 (Ontario Road Trip), Part 2 – Blast from the Past
---
This is a Blast from the Past post. These posts chronicle our travels and other life events before we started blogging!  These posts are usually heavy on the photos, but lighter on the narrative text.  
In 2009, Ken and I took a week long road trip to Ontario, Canada. We drove from our home in Northern Virginia to Niagara Falls, where we spent four nights, followed by three nights in Toronto.
Whirlpool Jet Boat Tour
When researching what to do in Niagara Falls, I came across this tour. Ken and I opted for the tamer "covered" boat rapids tour, mostly because it was October and the weather was already quite cool in Ontario. Some of the reviews mentioned that you sit essentially hip deep in water after going through the rapids, and that sounded pretty chilly! At the time, we also didn't have a waterproof camera, and we wanted to get some decent shots of the rapids.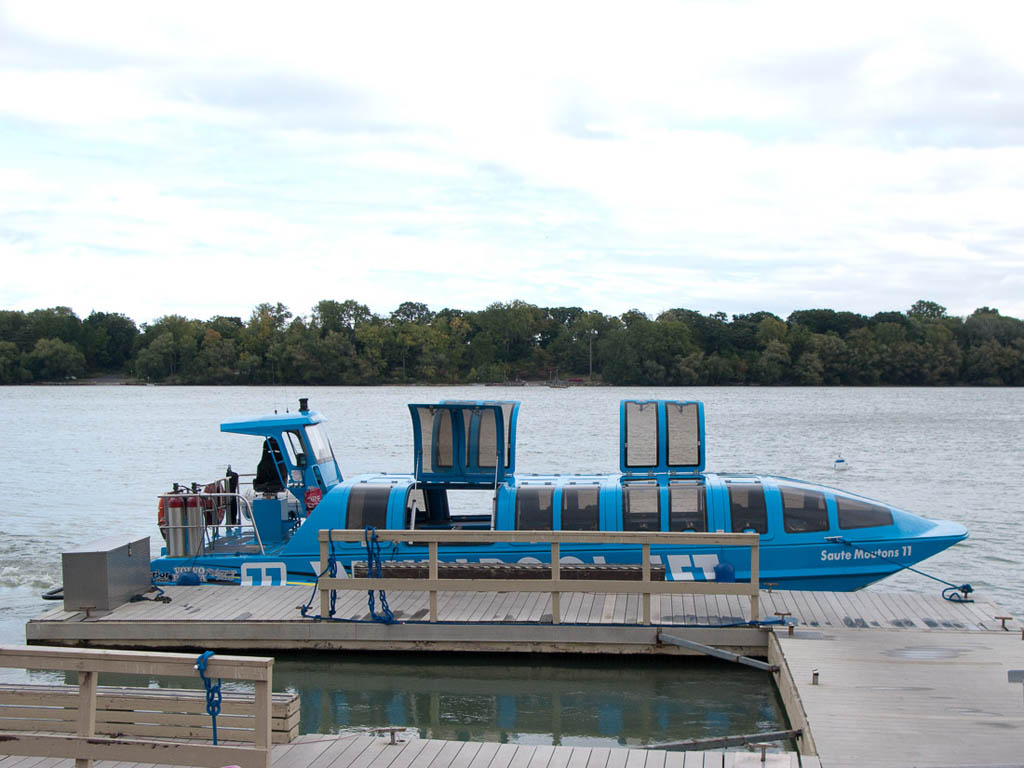 The pictures just can't convey how cool this tour was. The boat windows would open during the tamer parts of the river, and then close when going through the rapids. This boat ride was truly fantastic!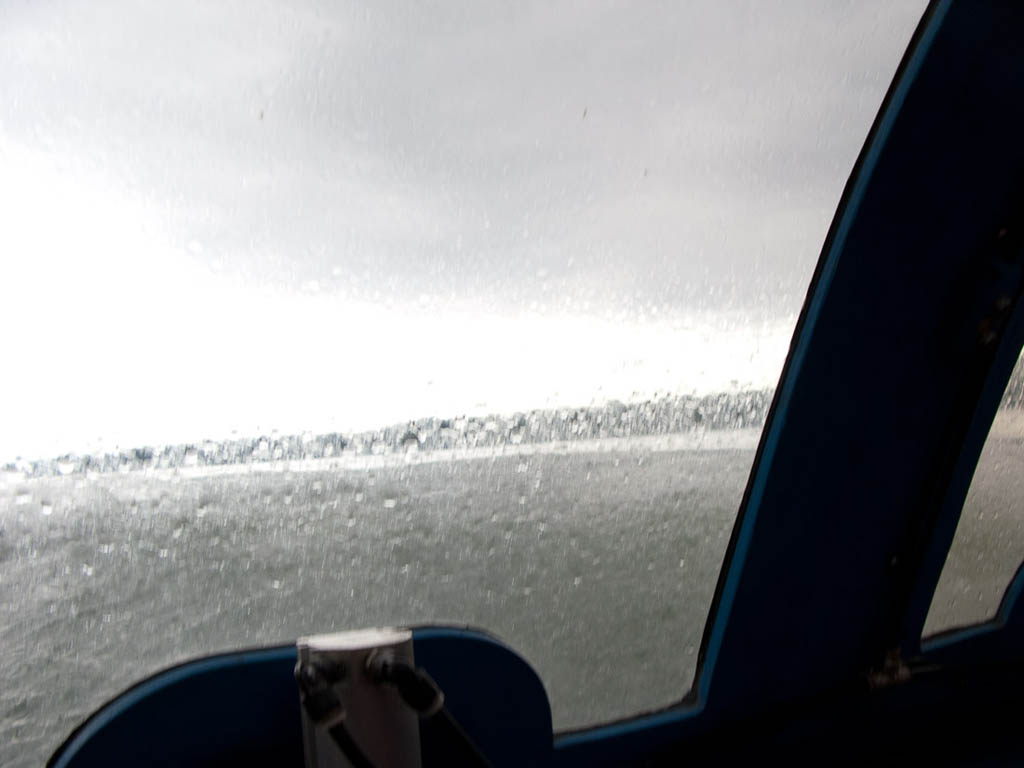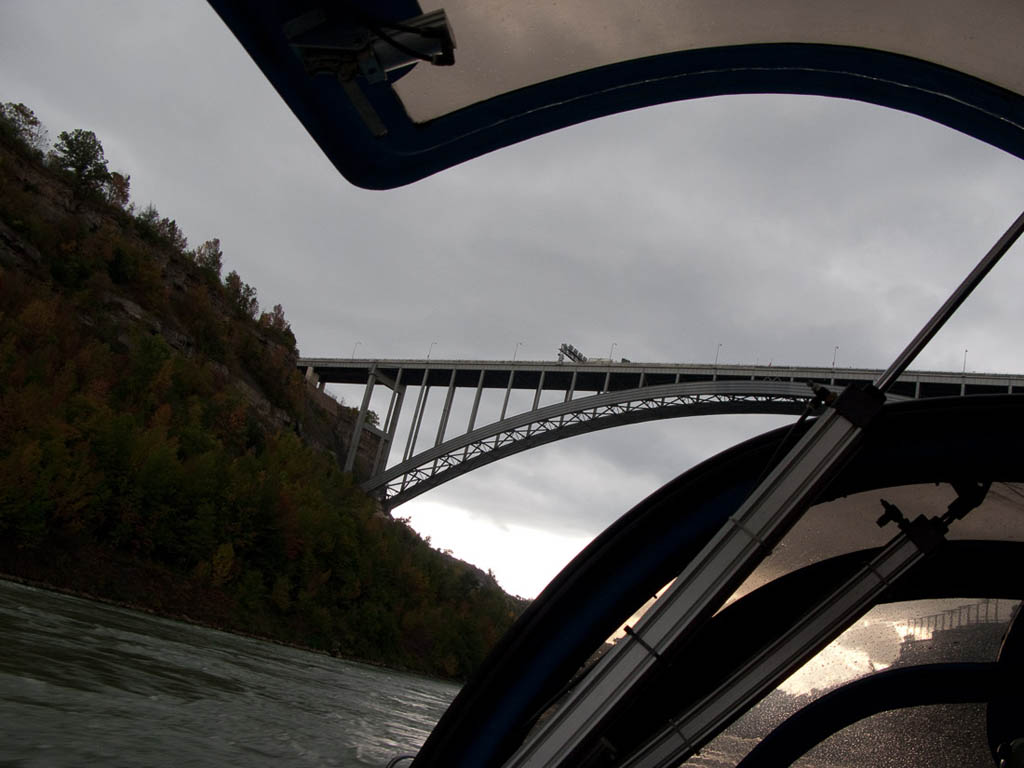 We were all given headsets to wear so we could hear the guide explain the surroundings, as well as hear guidance when entering a rapid.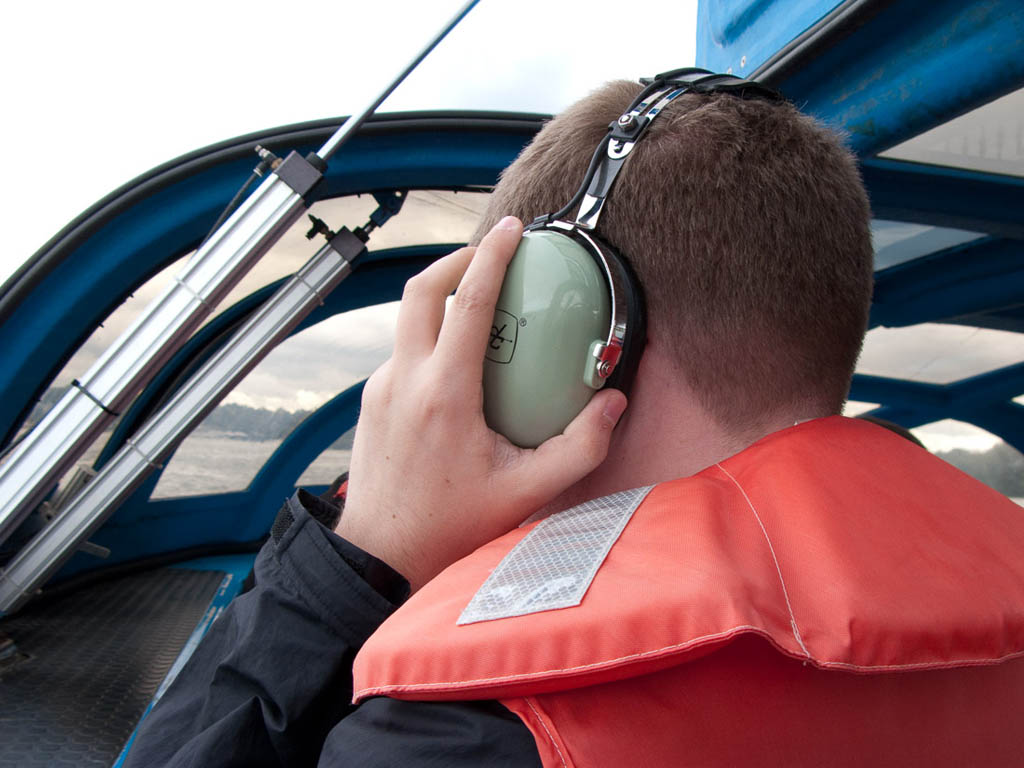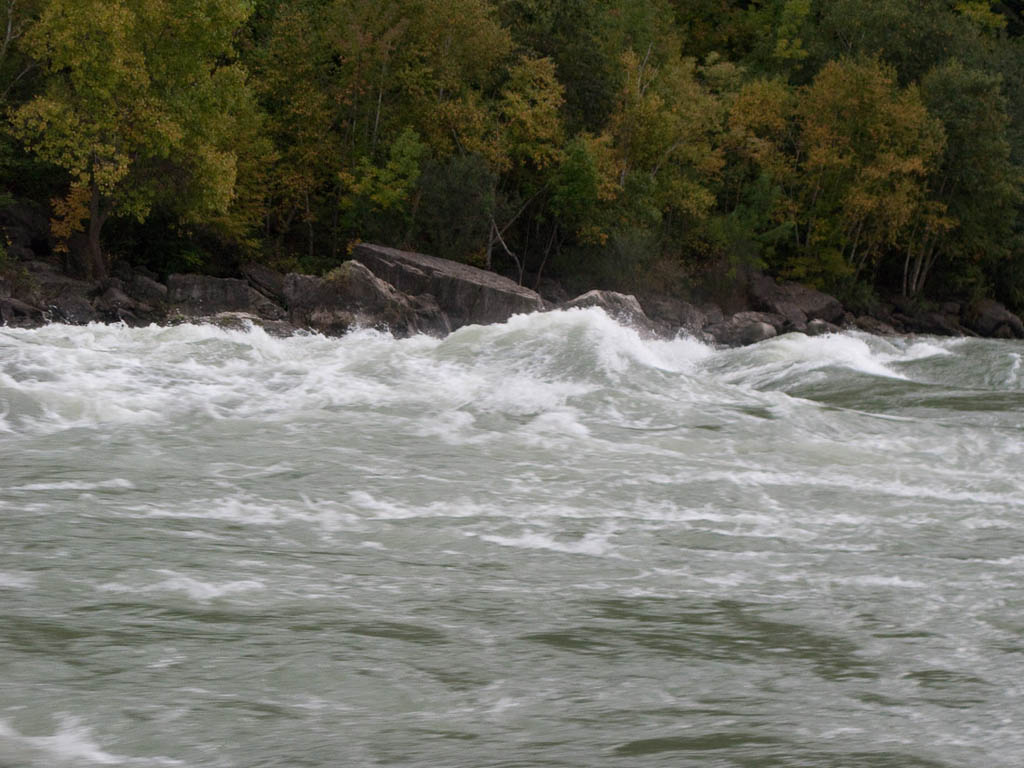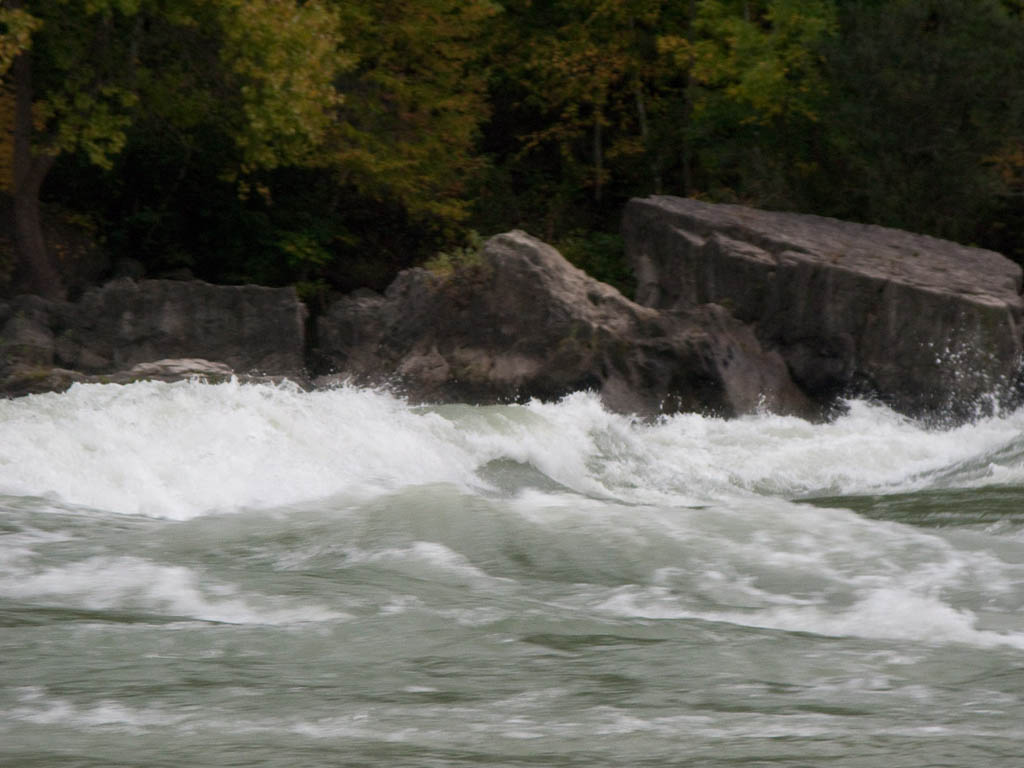 In addition to going through the rapids, the boat did some other fun maneuvers, which resulted in a lot of splashing water up on the sides.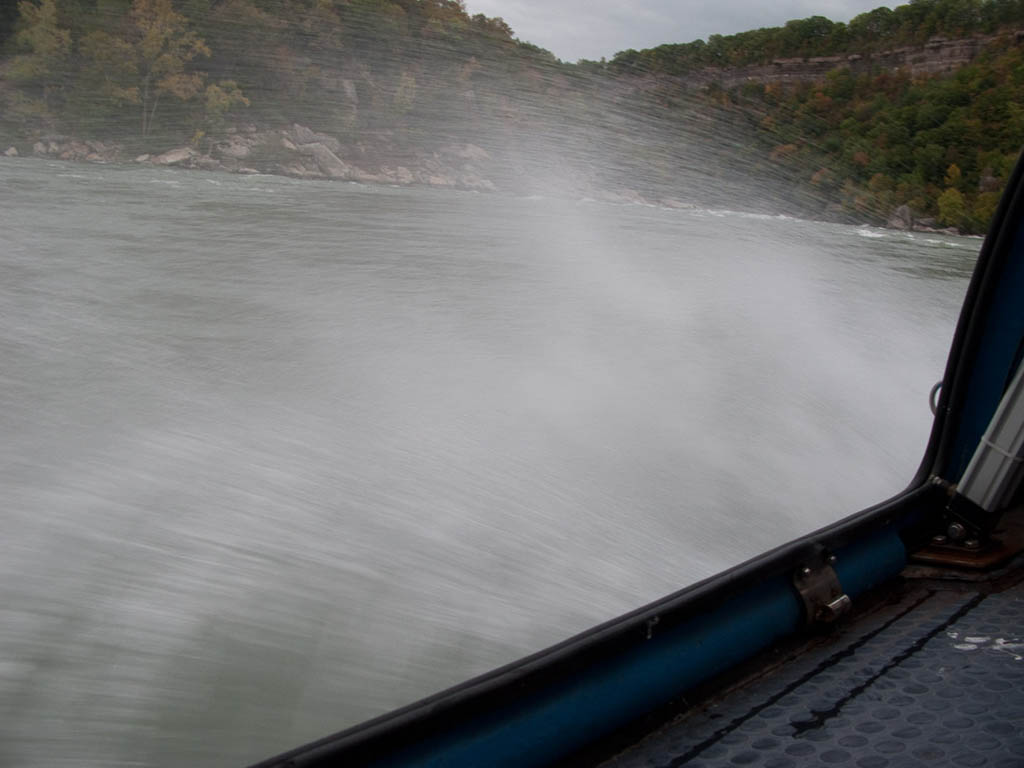 And, along the boat ride, you also got to see very cool sights, like bridges, dams, and lighthouses.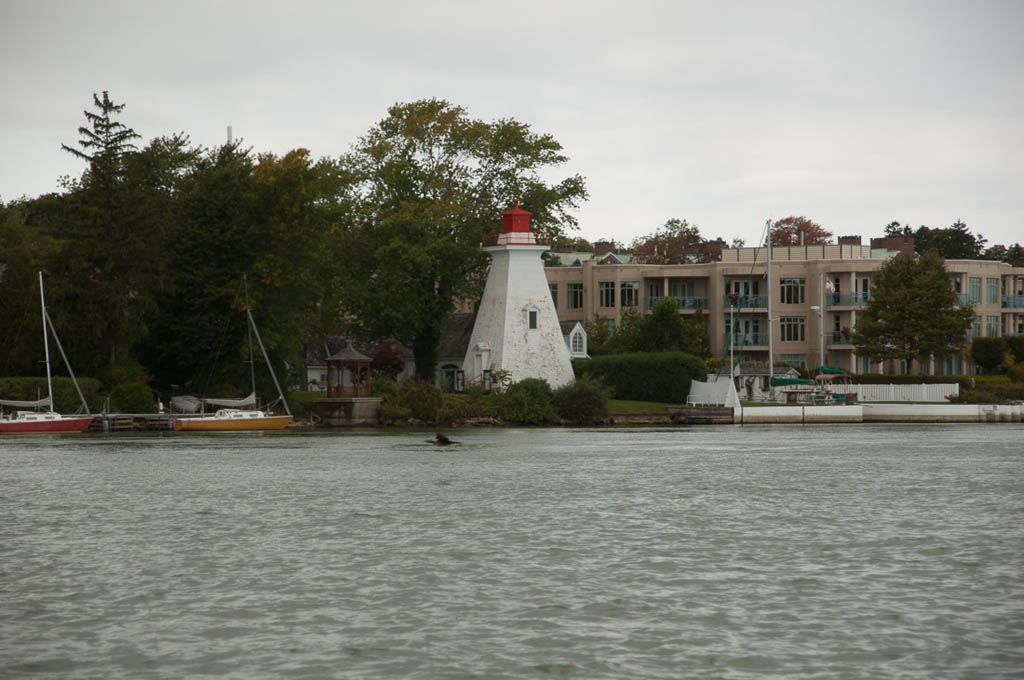 This is definitely something we recommend if you visit the Niagara Falls area!
Niagara on the Lake
The area that the boat tour departed from was called Niagara on the Lake. Before the tour, we enjoyed the sights and walked around, and then we enjoyed a lovely lunch afterwards. Niagara on the Lake was incredibly picturesque!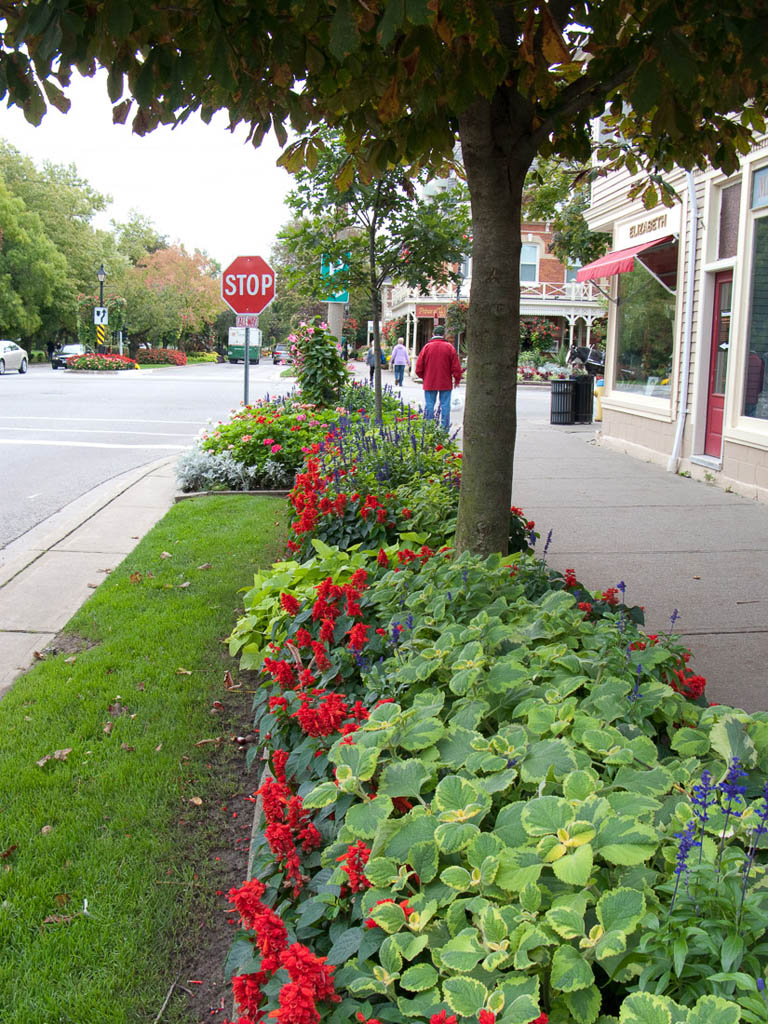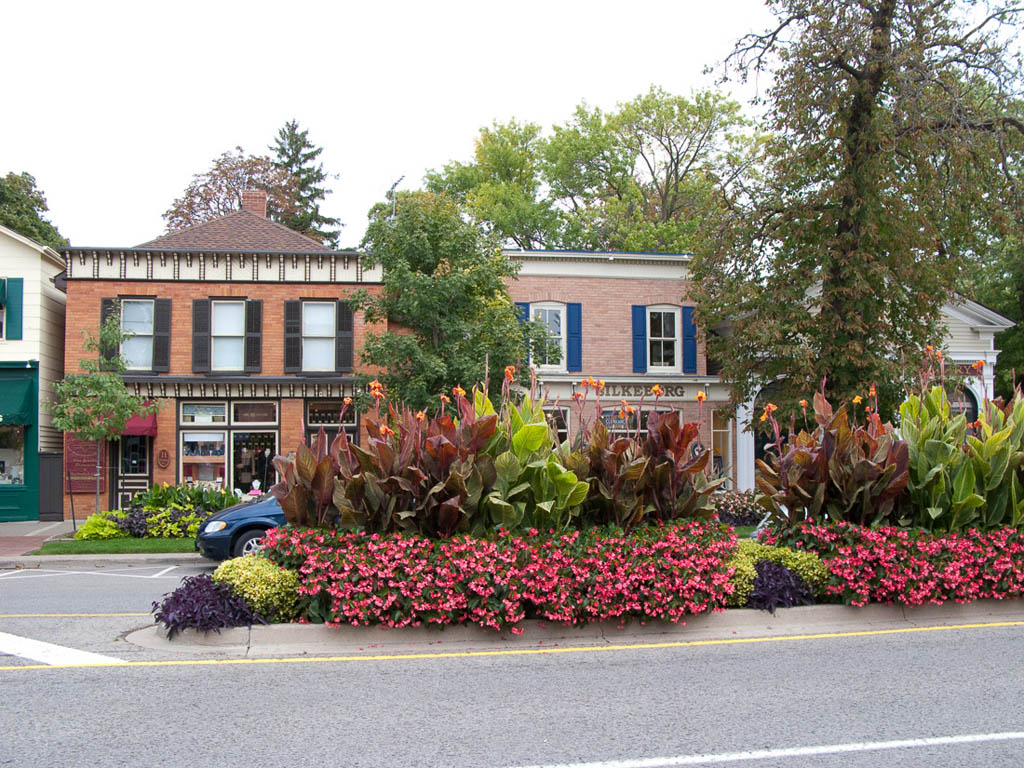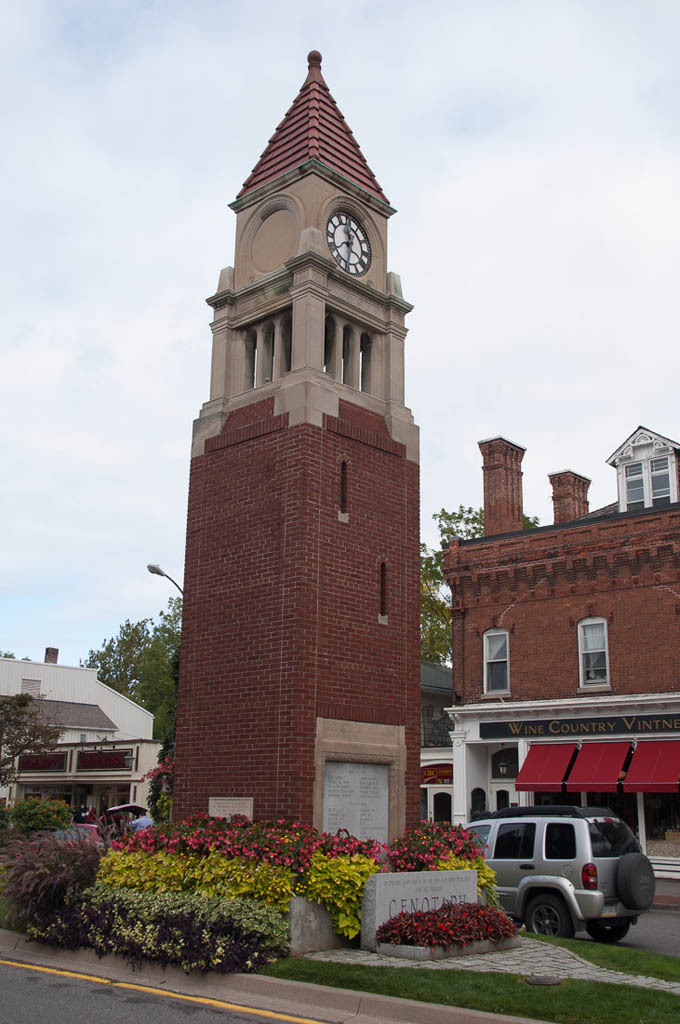 And there was a huge Christmas store in Niagara on the Lake. As Ken can attest, I am a huge sucker for Christmas stores. I bought several Christmas ornaments from that store, both for us and our families!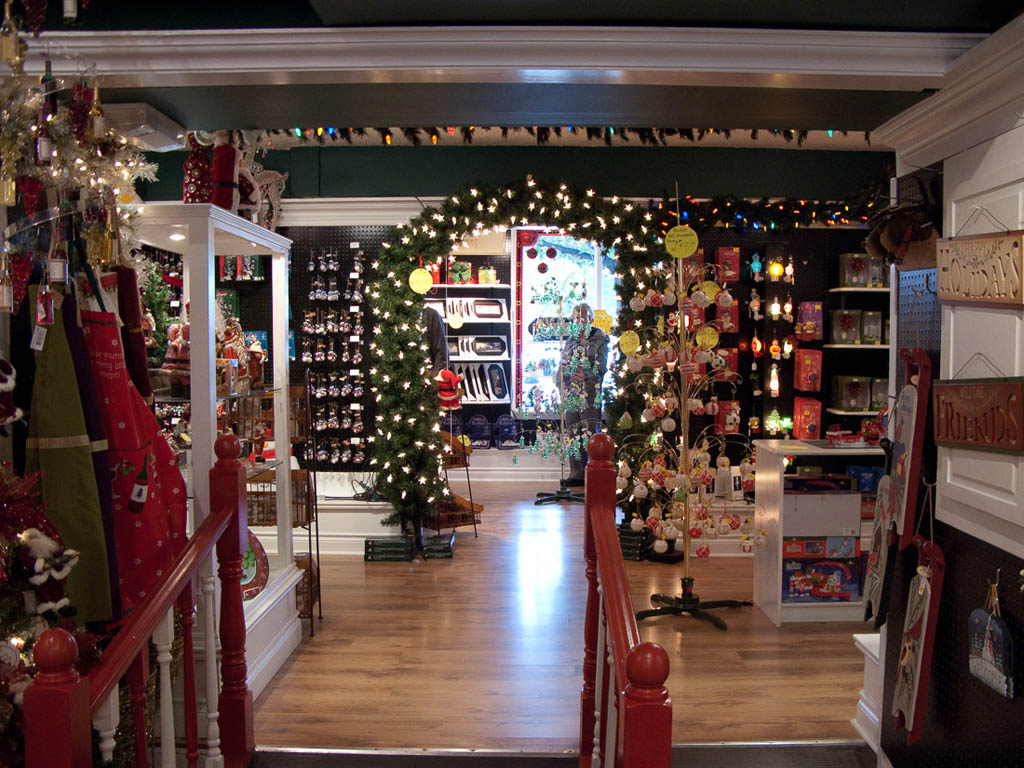 White Water Walk
We also visited White Water Walk, an area not far from the actual falls. It is a path and platform along the Ontario River that you can walk along and take in the gorgeous sights!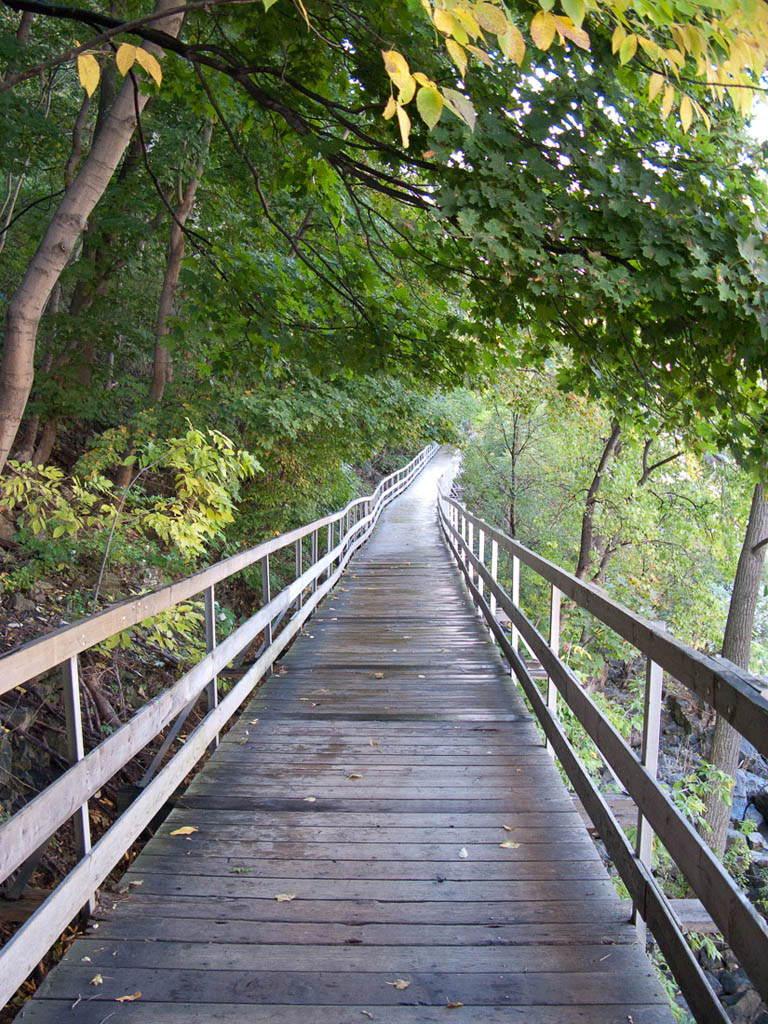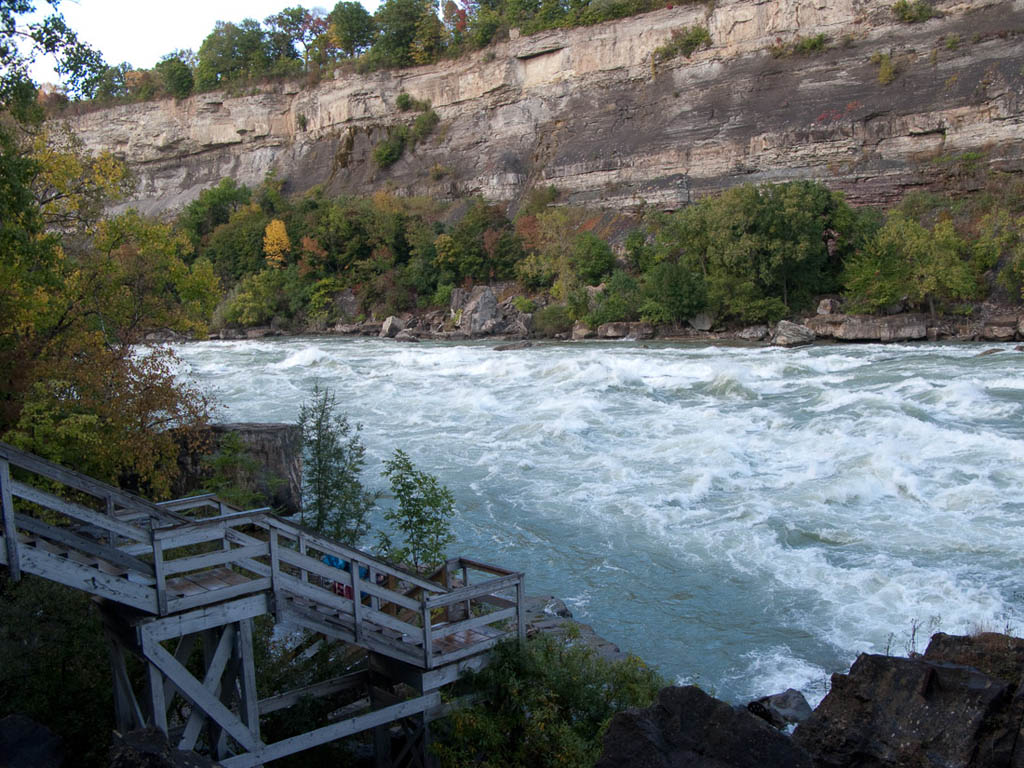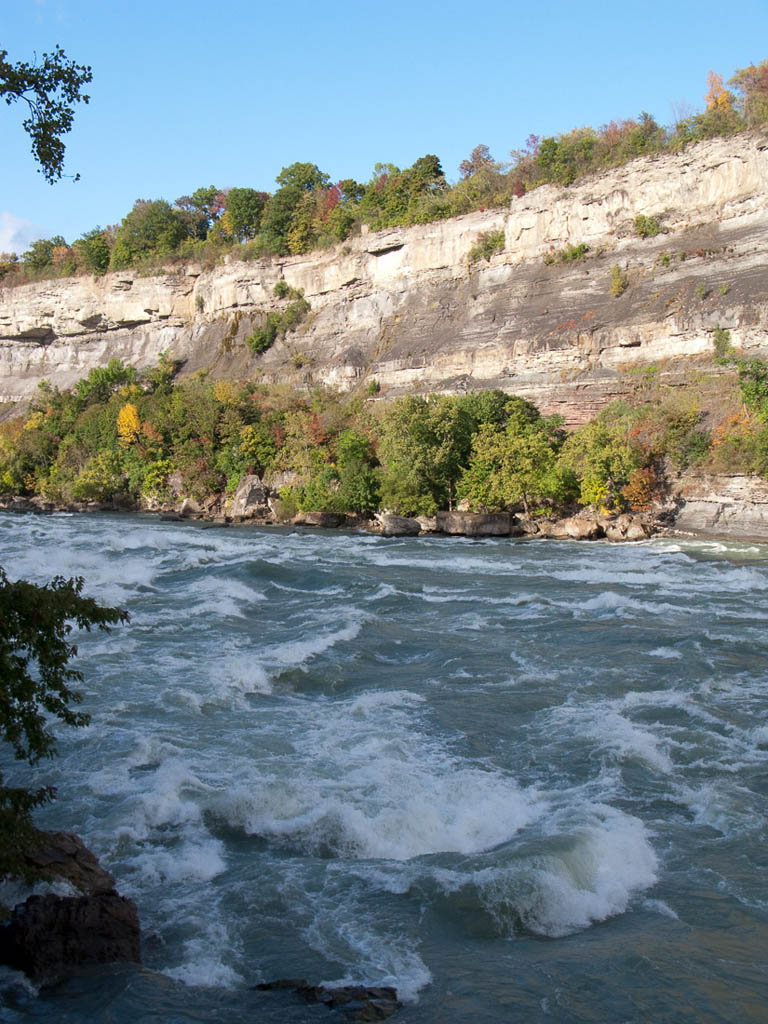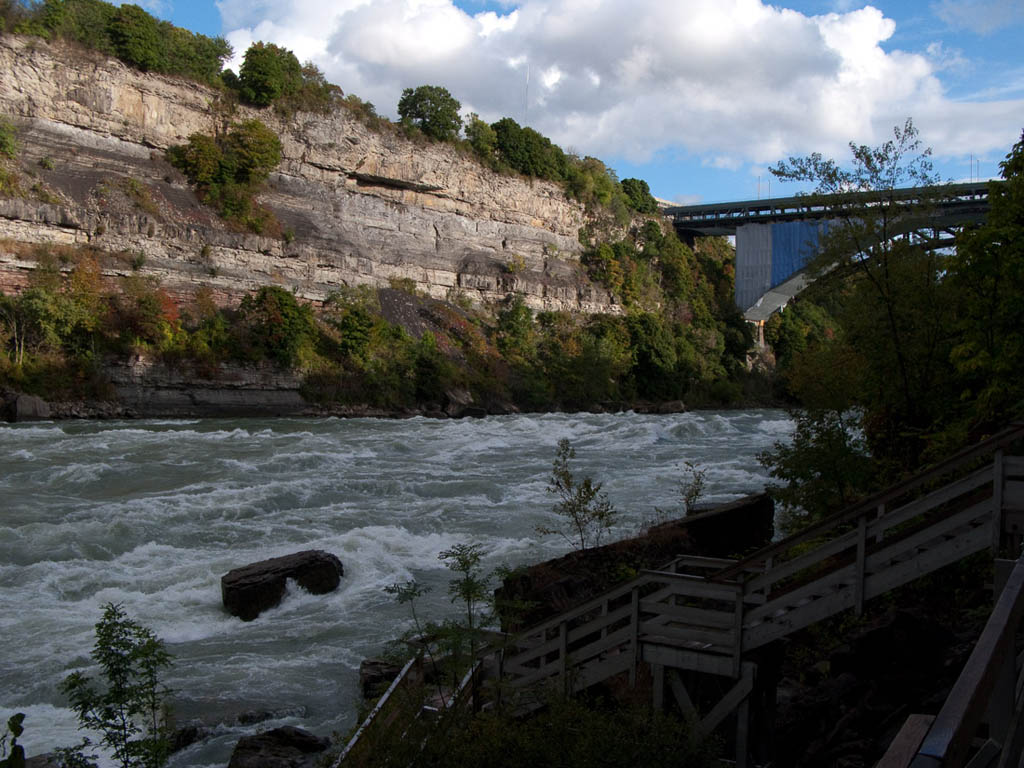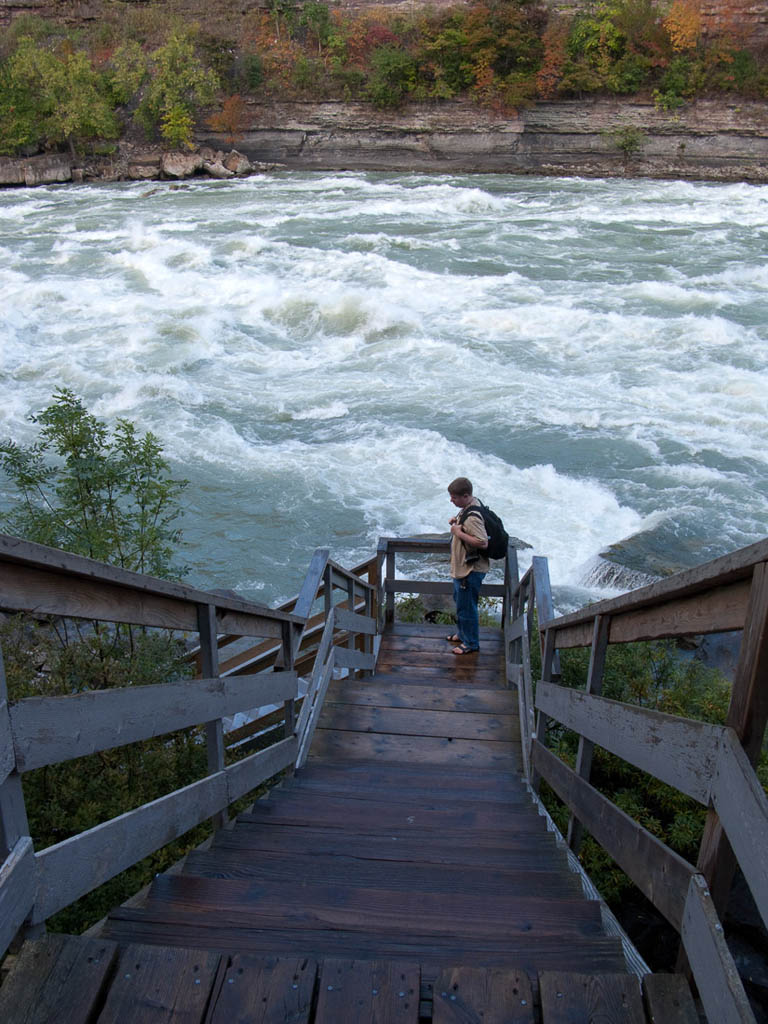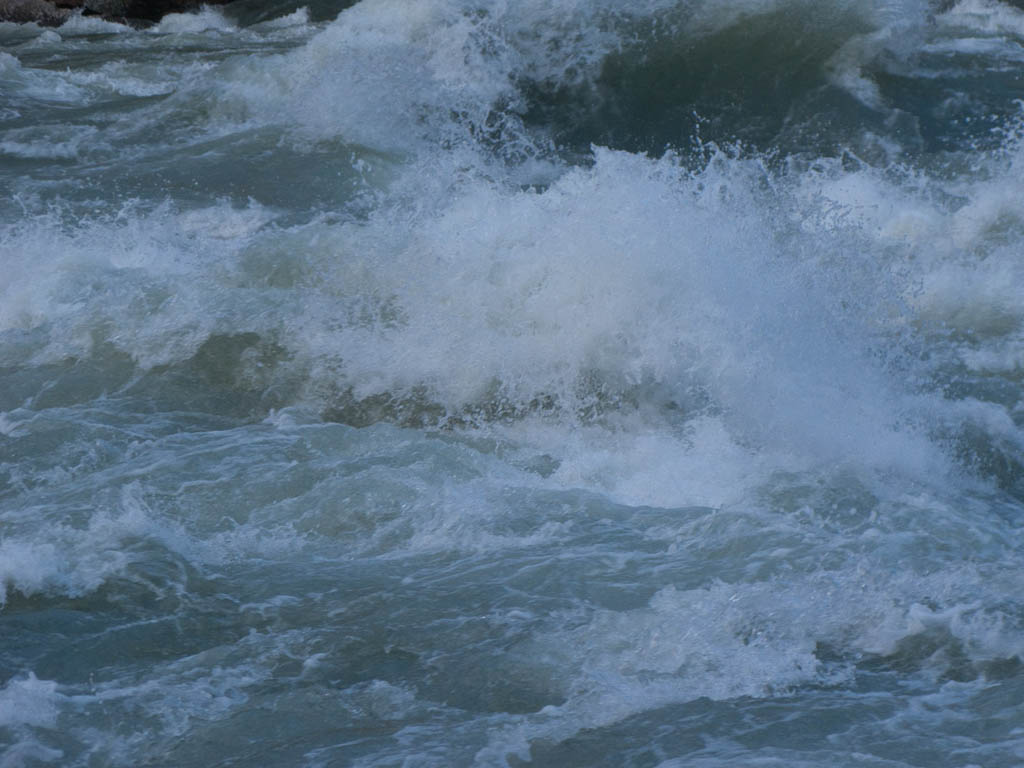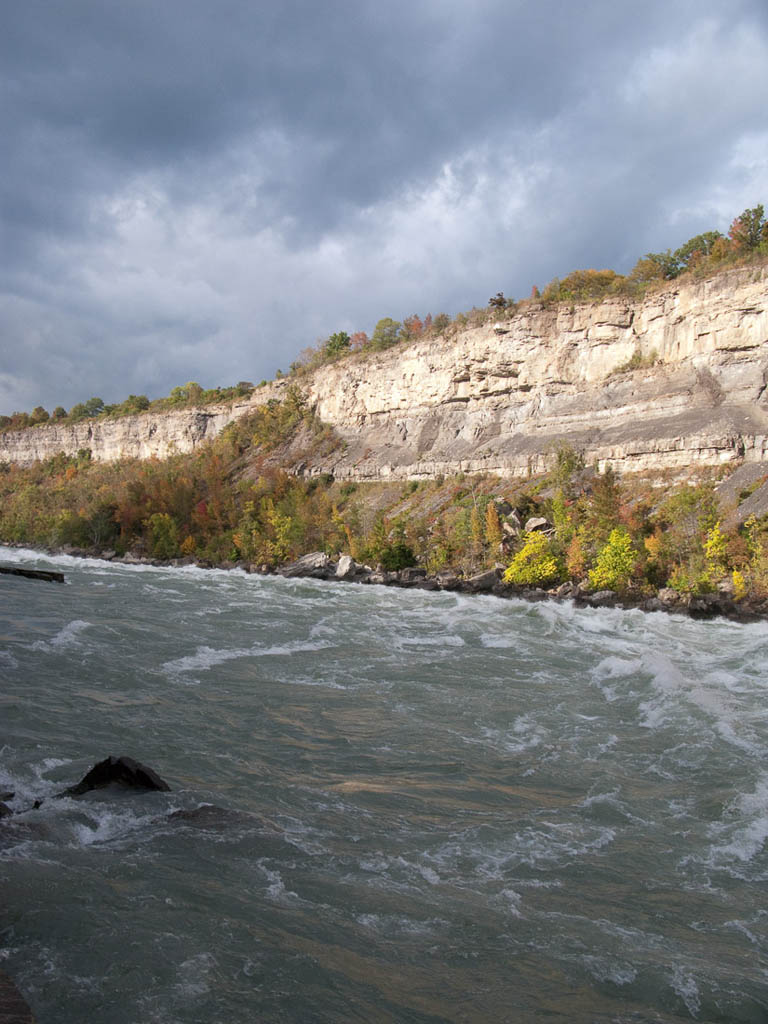 White Water Walk was also home to a nasty gum wall. I wonder how often they clean this off?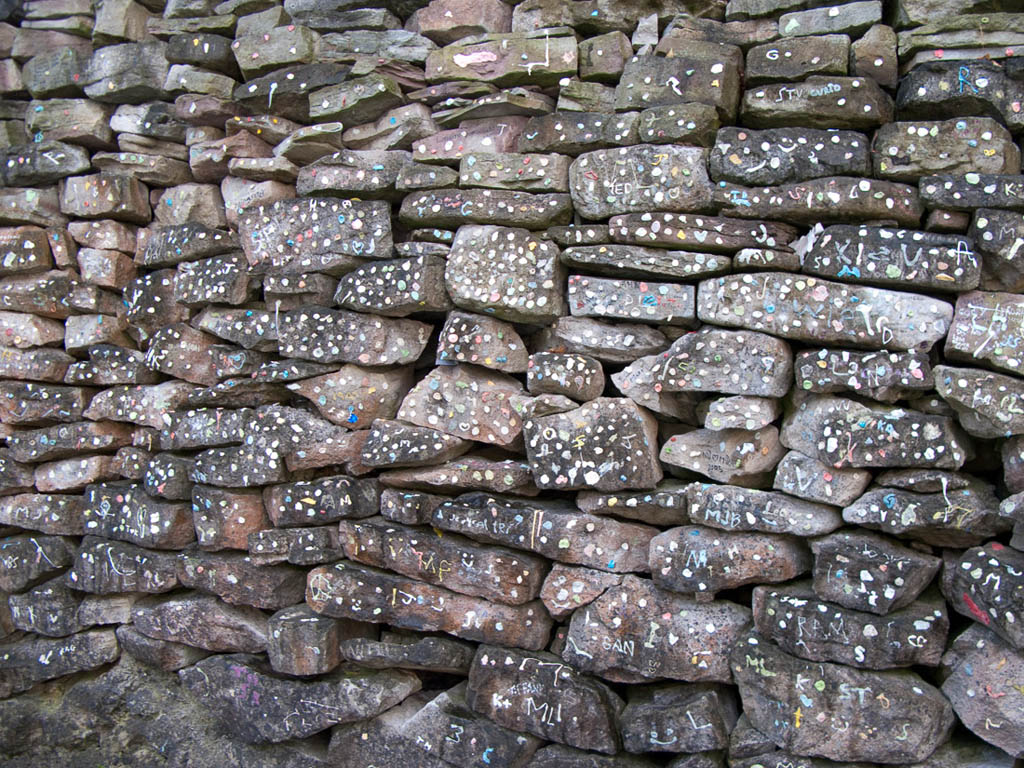 Walking along the Falls "path" on the Canadian side
There are so many fantastic views of the American Falls and Horseshoe Falls from the Canadian side. We spent lots of time walking the pedestrian path viewpoints.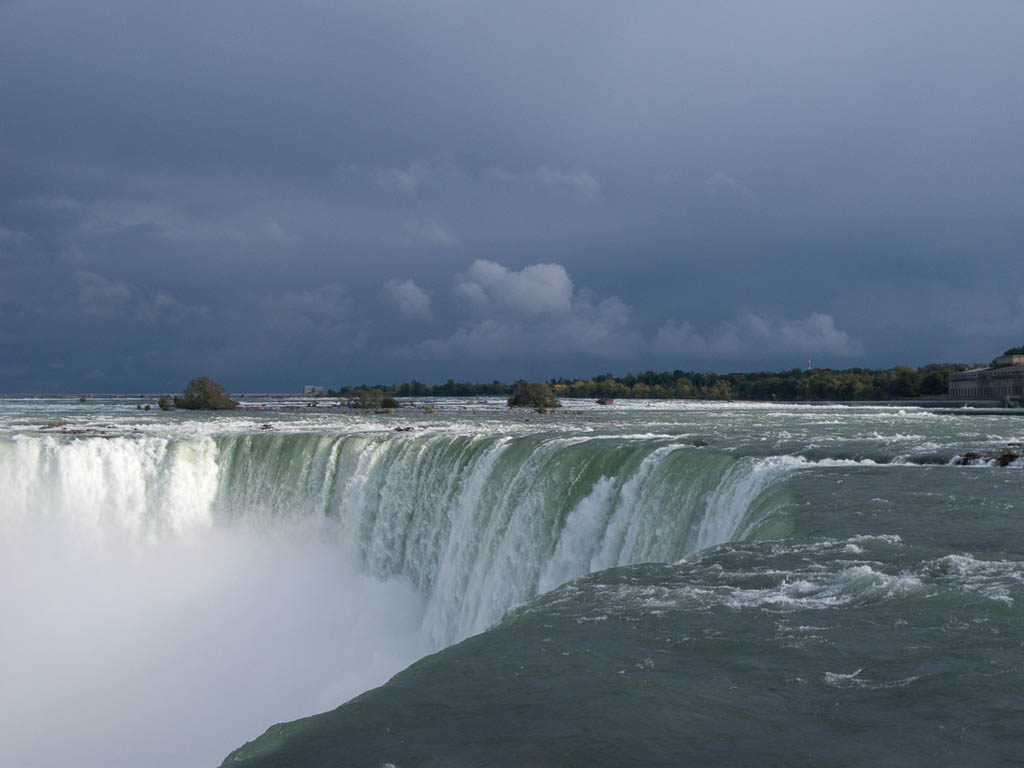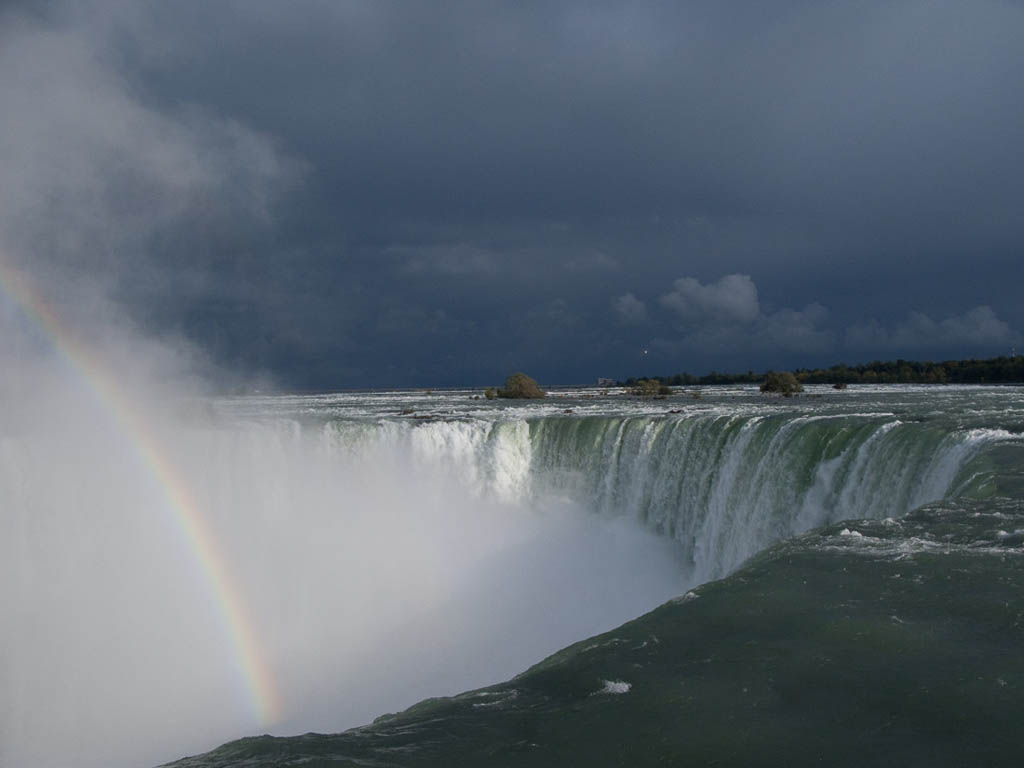 About one minute after the following photo photo, Ken's camera just stopped working. Completely. Wouldn't turn on or anything. We figured it had gotten too wet on the Maid of the Mist and Journey behind the falls. (This was only like the second day of our trip). Later that night we drove back to the American side to buy a new one since all hope seemed to be lost. But luckily the next morning, it started working again and lasted the whole rest of the trip!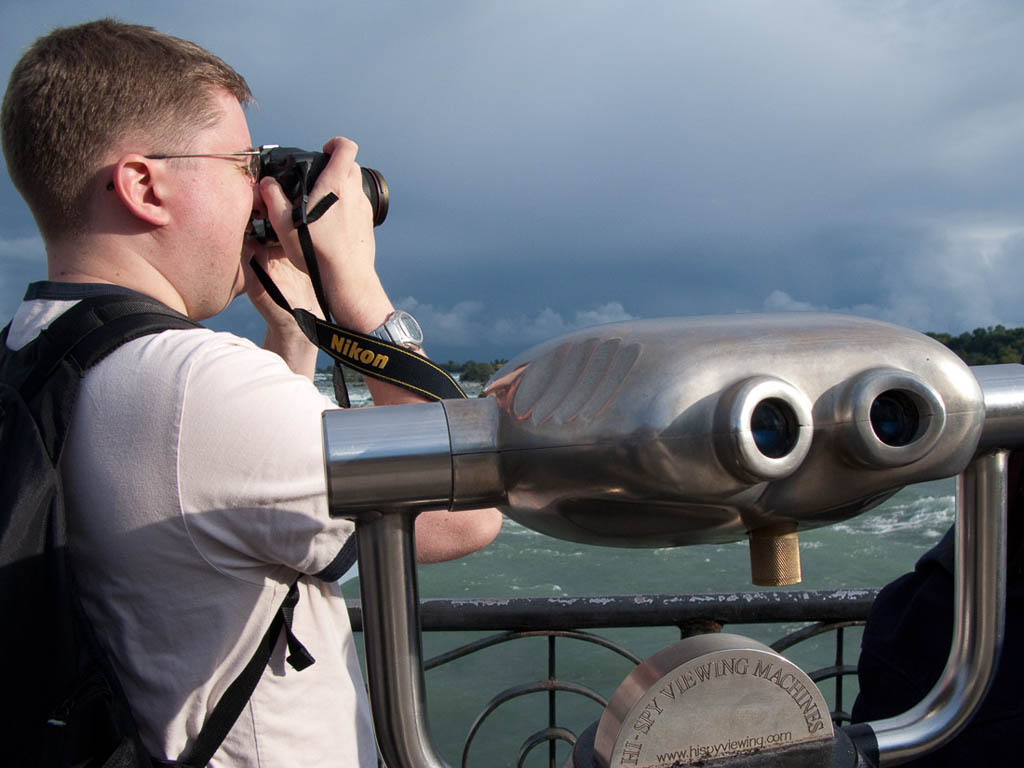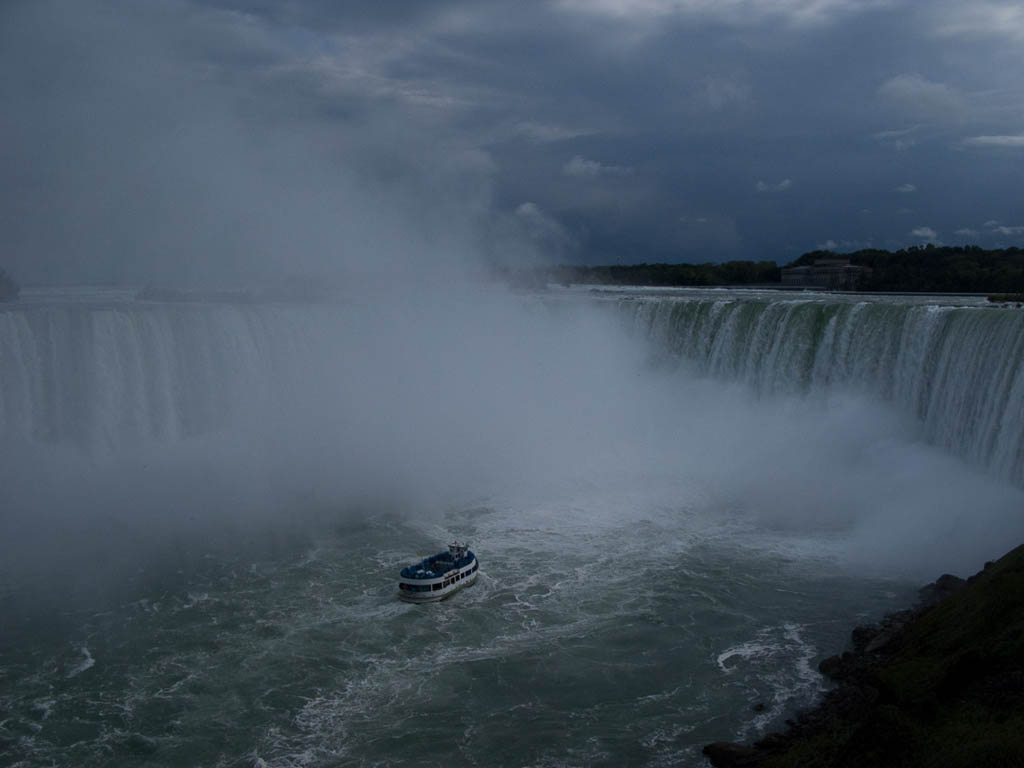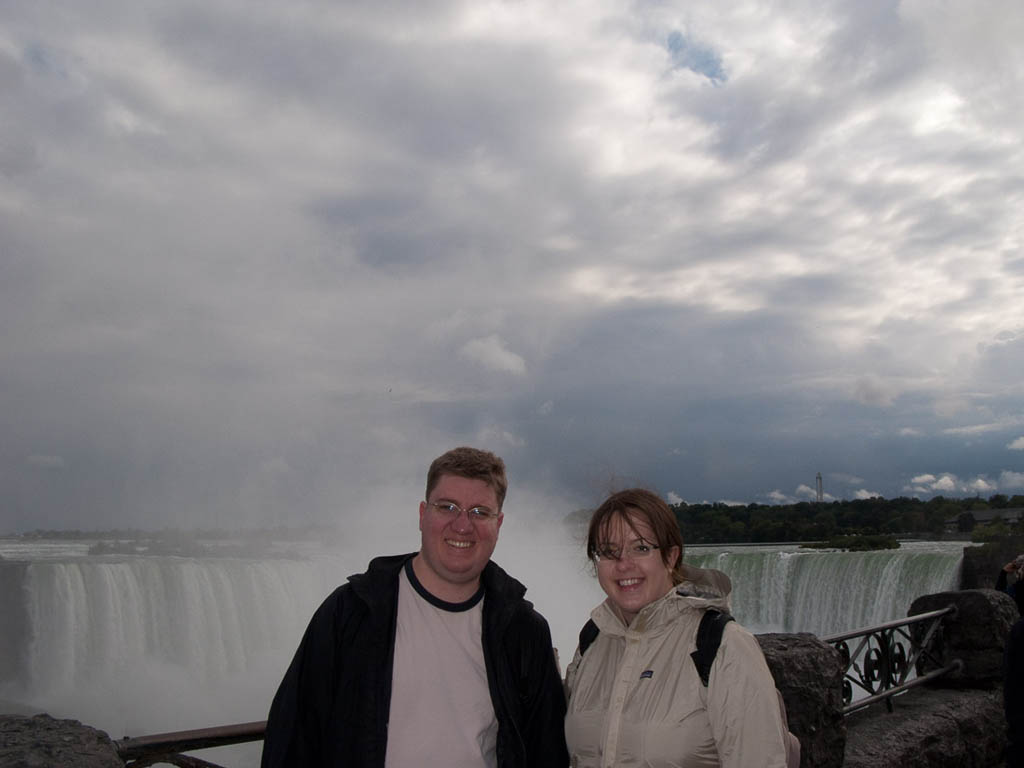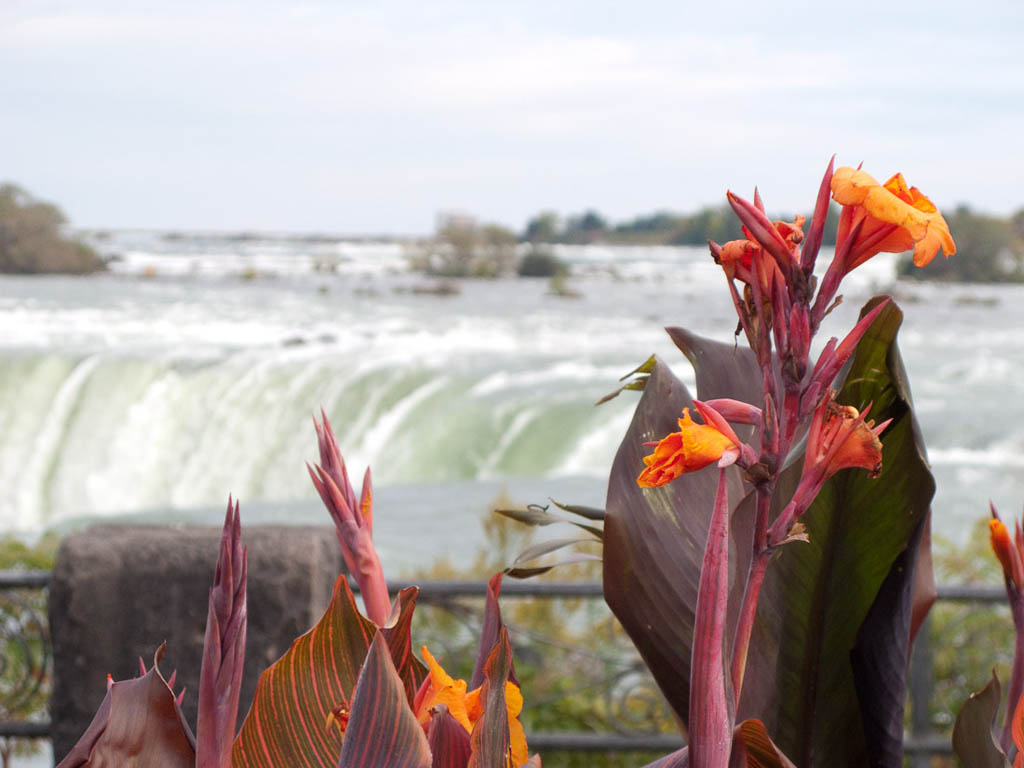 Skywheel and Around Clifton Hill
A few months ago, I was reading a thread on Reddit about disappointing travel destinations. Niagara Falls was mentioned a few times as being tacky and overly touristy. So, about that thread, maybe I just have low standards, but I disagreed with pretty much every posting about a city/place I had familiarity with. Seriously, how could anybody find the Giza Pyramids disappointing?
Anyway, I will warn you, that the Clifton Hill area of Niagara Falls is quite touristy and tacky. Does that mean you shouldn't visit it? No, of course not!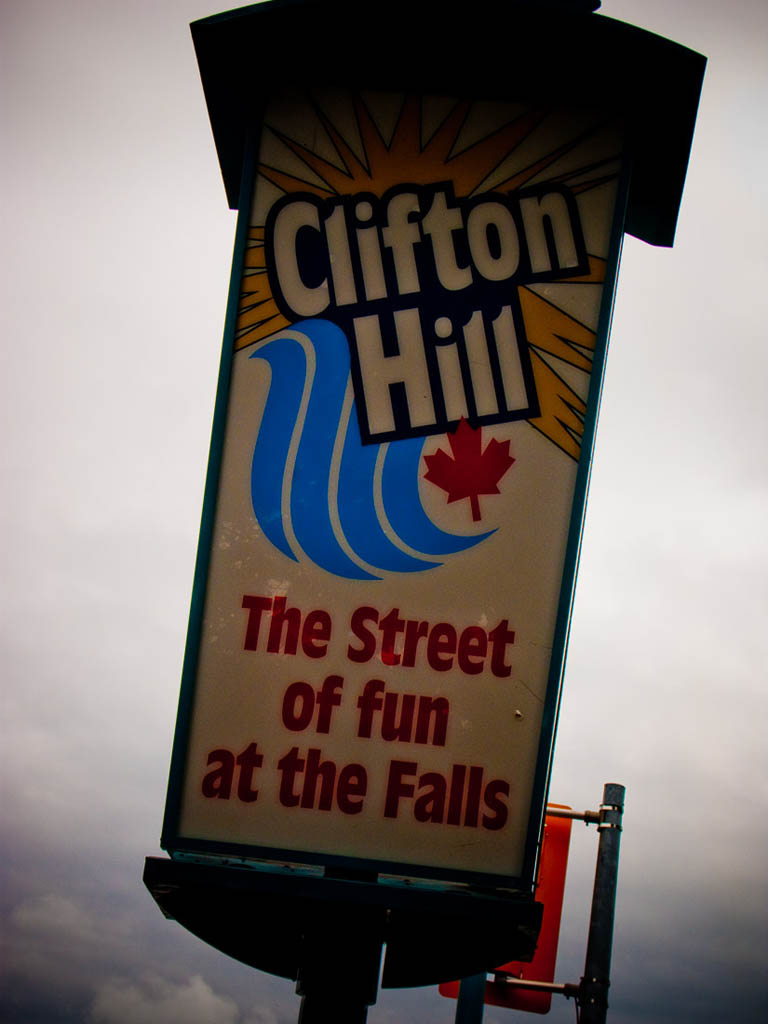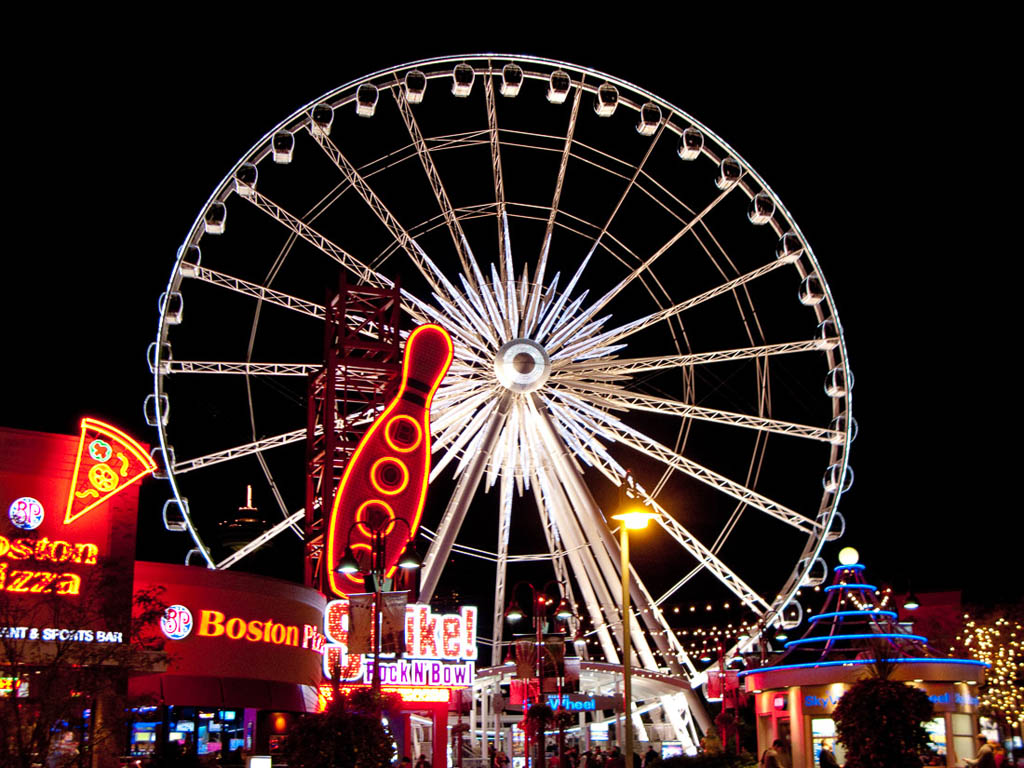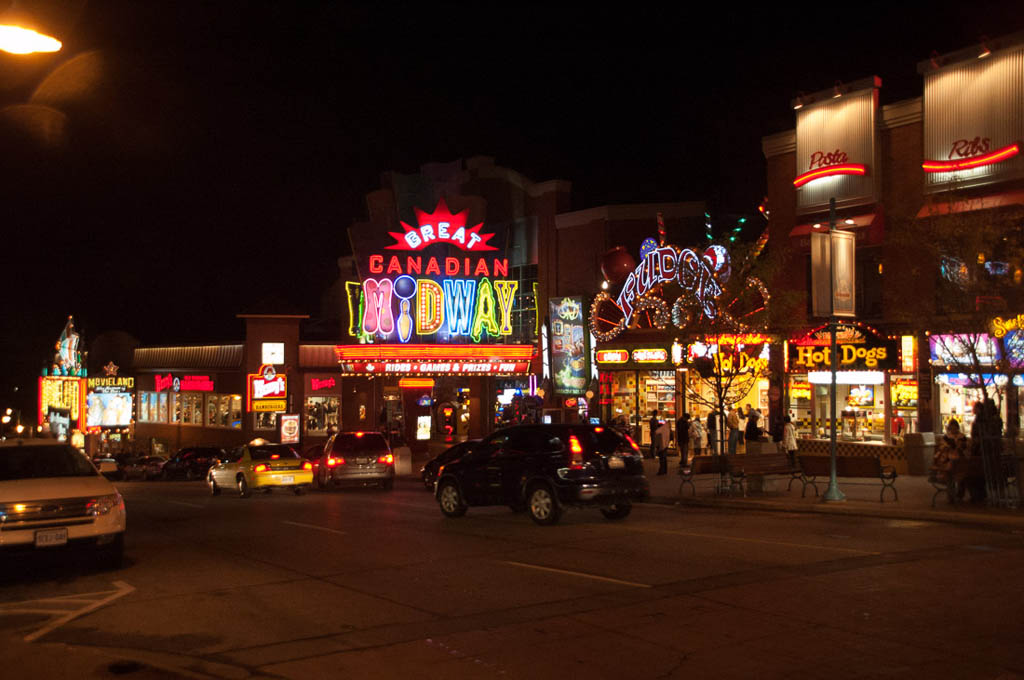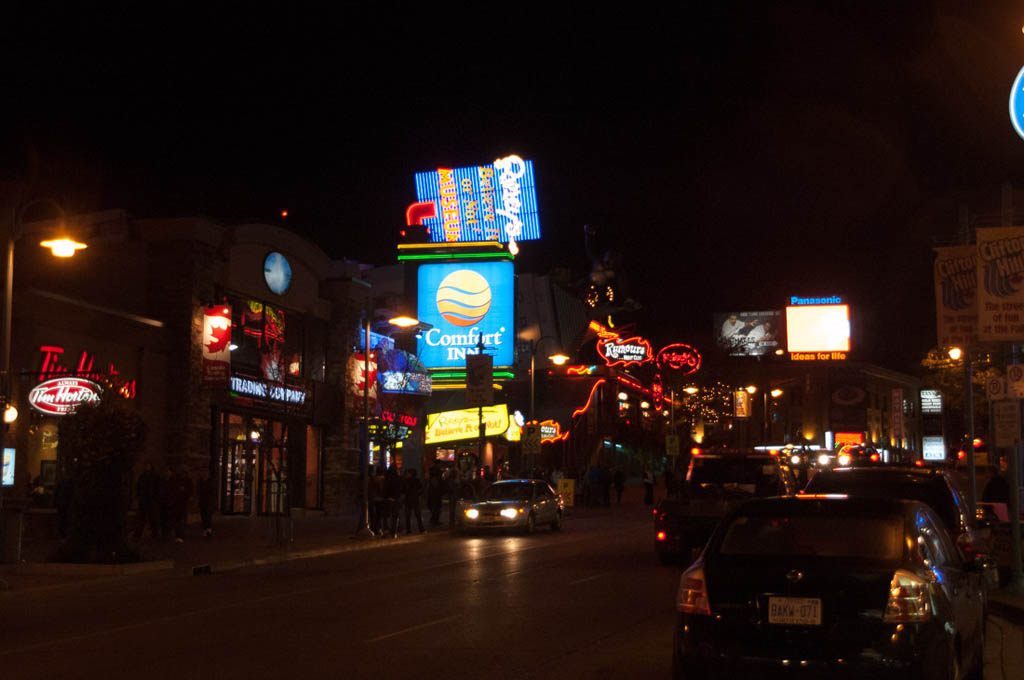 We did take a skywheel ride. I will say that it was fairly overpriced for what it was, but it did give some decent, even higher views of the falls. Plus we had the entire compartment to ourselves.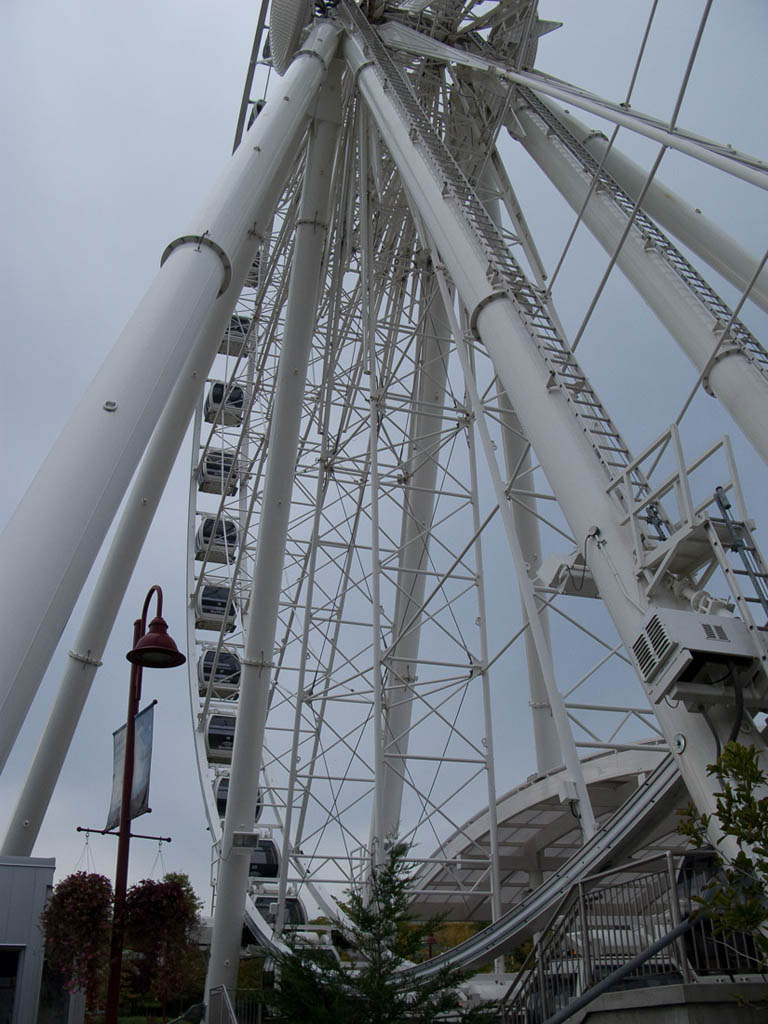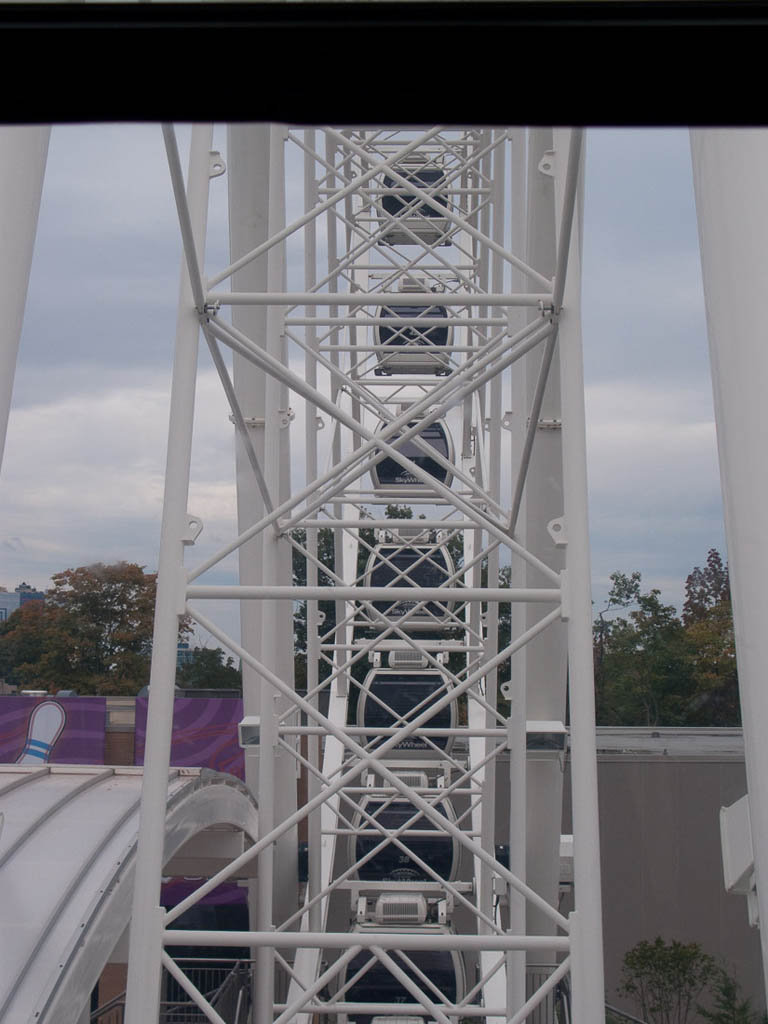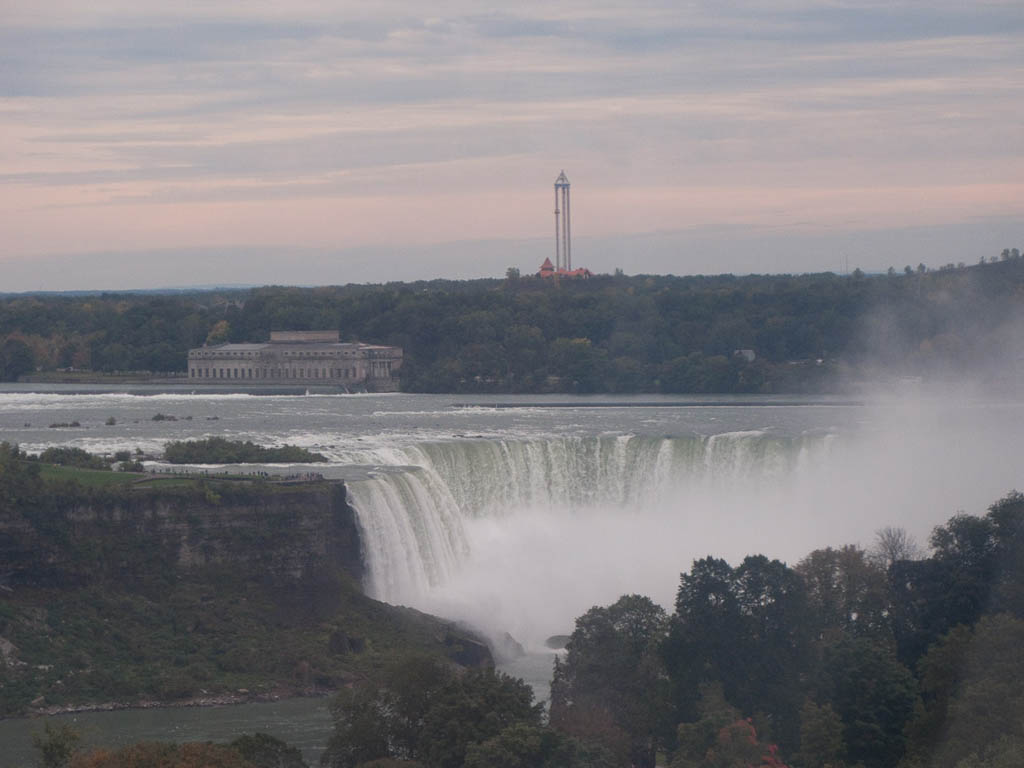 And, in case you needed a reminder about appropriate behavior on the Skywheel: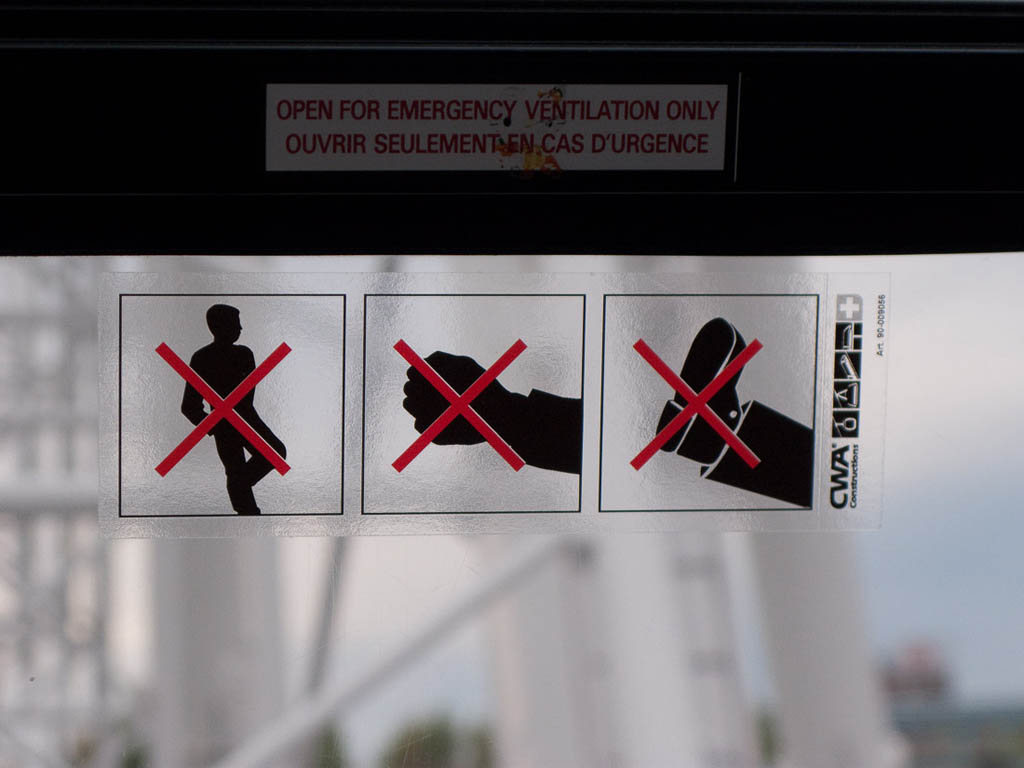 That was it for our time in Niagara Falls! We headed out for Toronto the next morning!
---
Niagara Falls 2009 (Ontario Road Trip), Part 2 – Blast from the Past