This post may contain affiliate links. Please see my advertiser disclosure for more details.
For the second part of our long weekend trip to the Laurel Highlands, Ken and I also visited two Frank Lloyd Wright houses – Fallingwater and Kentuck Knob. (See Part 1 here!)
Fallingwater
I'm a bit embarrassed to admit that I grew up in Pittsburgh, just 90 minutes from Fallingwater, and this was the first time I had ever been there.
Ken and I booked tickets for Fallingwater as soon as we decided on doing this little trip, which was about three weeks prior to our departure. And nearly every time slot was sold out. We managed to get a tour time for 3:30PM. Tickets aren't cheap, at $30 per person for a 90 minute tour. And photography isn't permitted inside the house. If you want the tour that allows photography, that one is $80 per person and is only offered once per day. (We wouldn't have paid that much, but for what it's worth, the photography tour was already sold out by the time we went to book our tickets).
Okay, sorry, I realize I sound a bit negative here about the price. It's expensive, but it's something we wanted to do. The way I see it is it's a contribution to the upkeep of a historical home.
Anyway, we took a lot of photos of the home's exterior, which was permitted.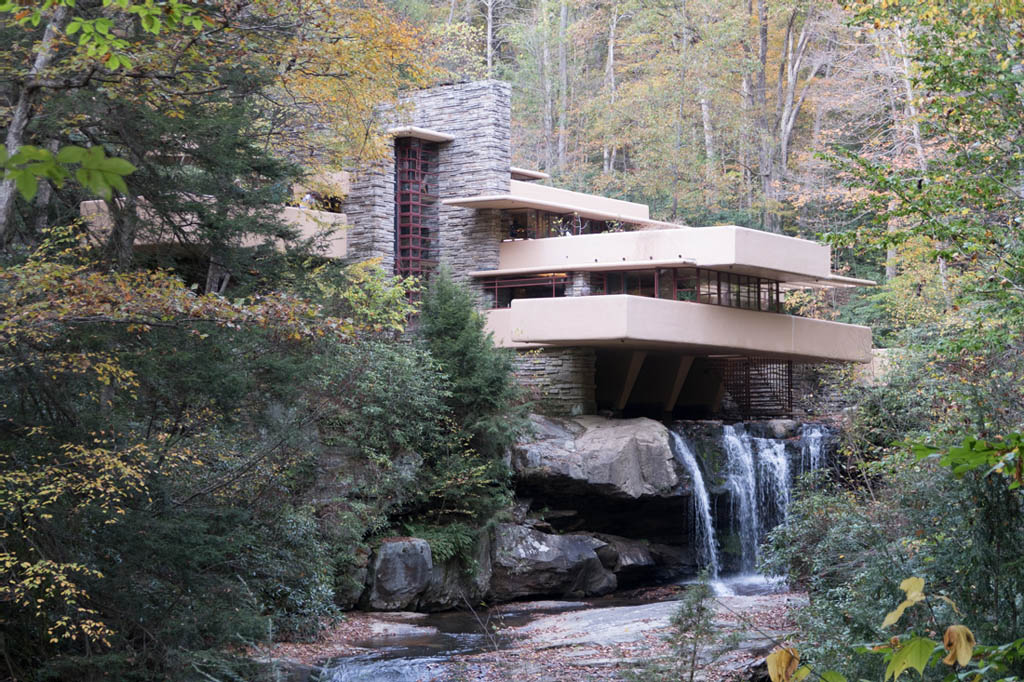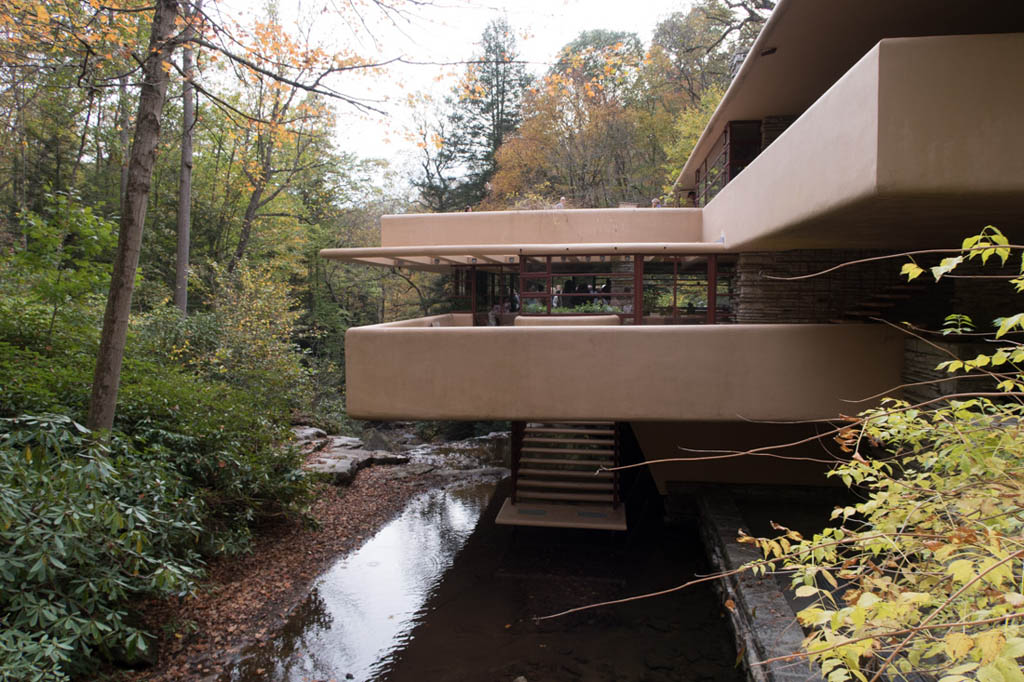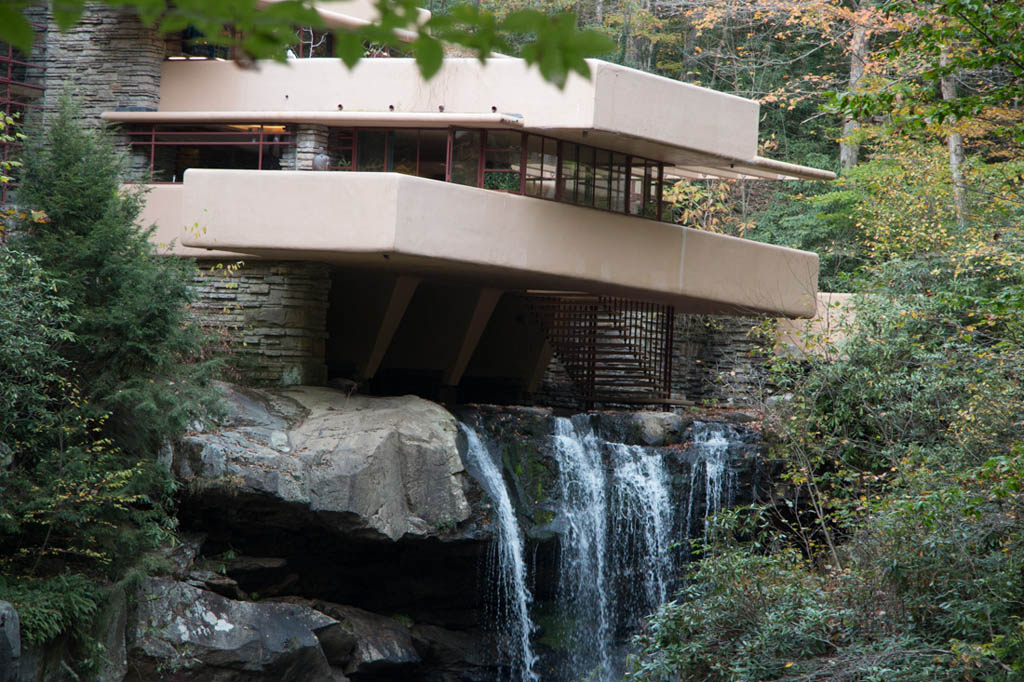 The area around Fallingwater was set up well and was very organized for tours. There was a circular "deck" with several offshoots. The offshoots led to a small museum, the cafe, the gift shop, and the parking lot. In the middle of the deck was the ticketing area where we signed in that we had arrived for our 3:30PM tour. There was also some seating for folks waiting for their tours to begin.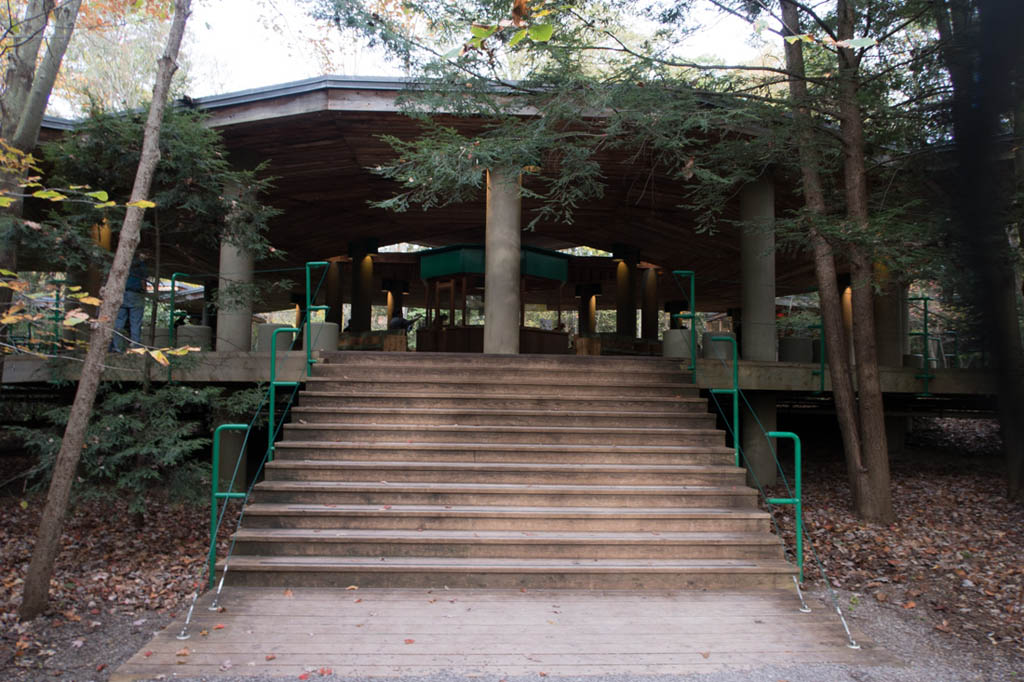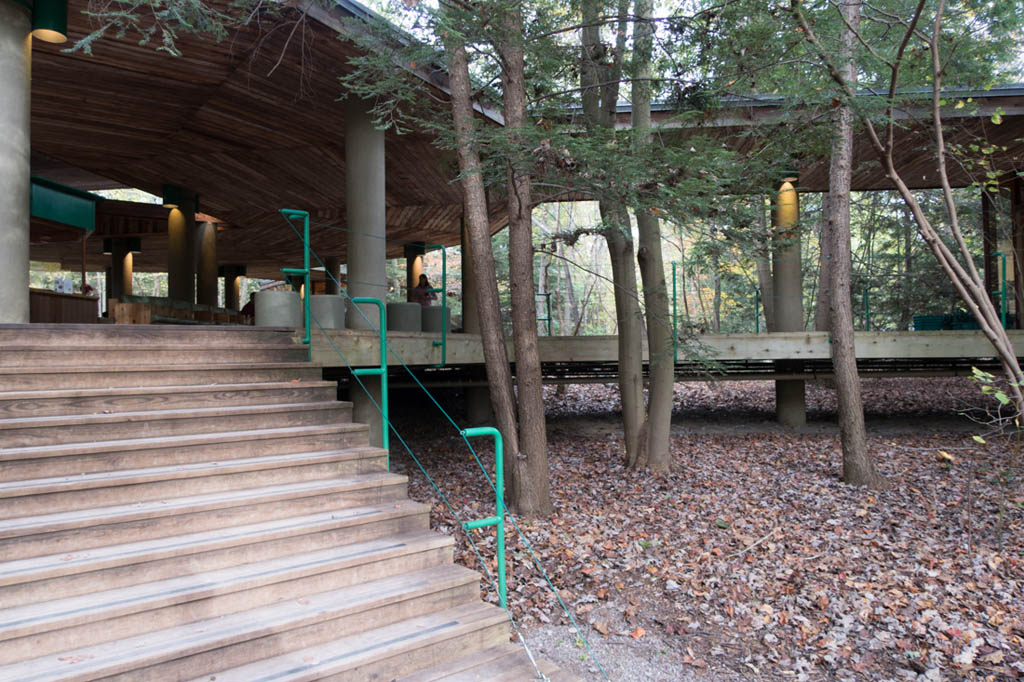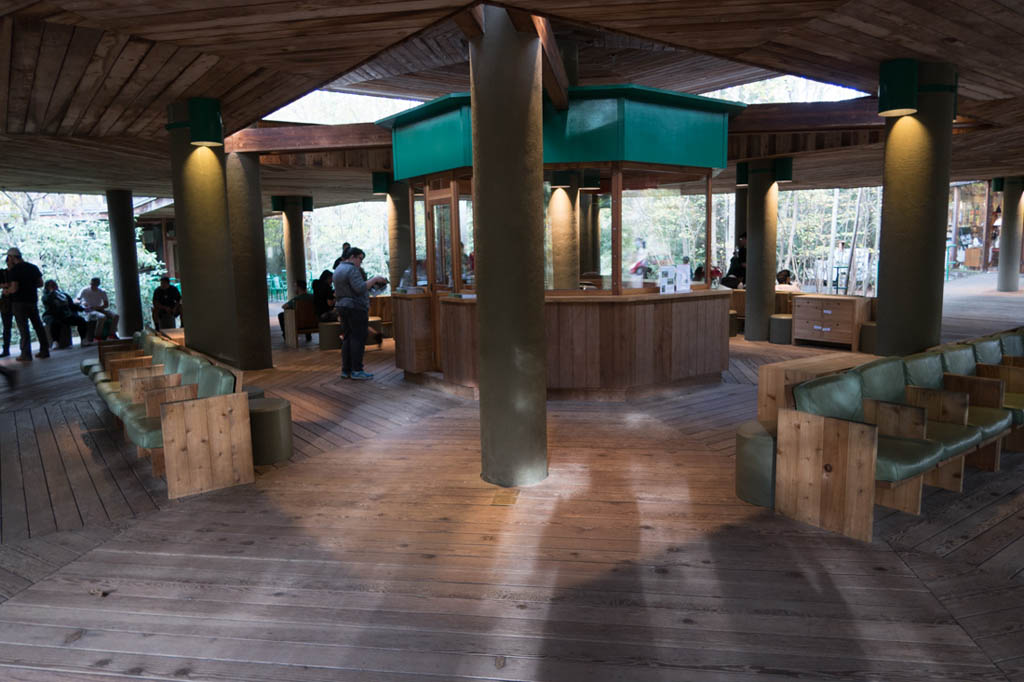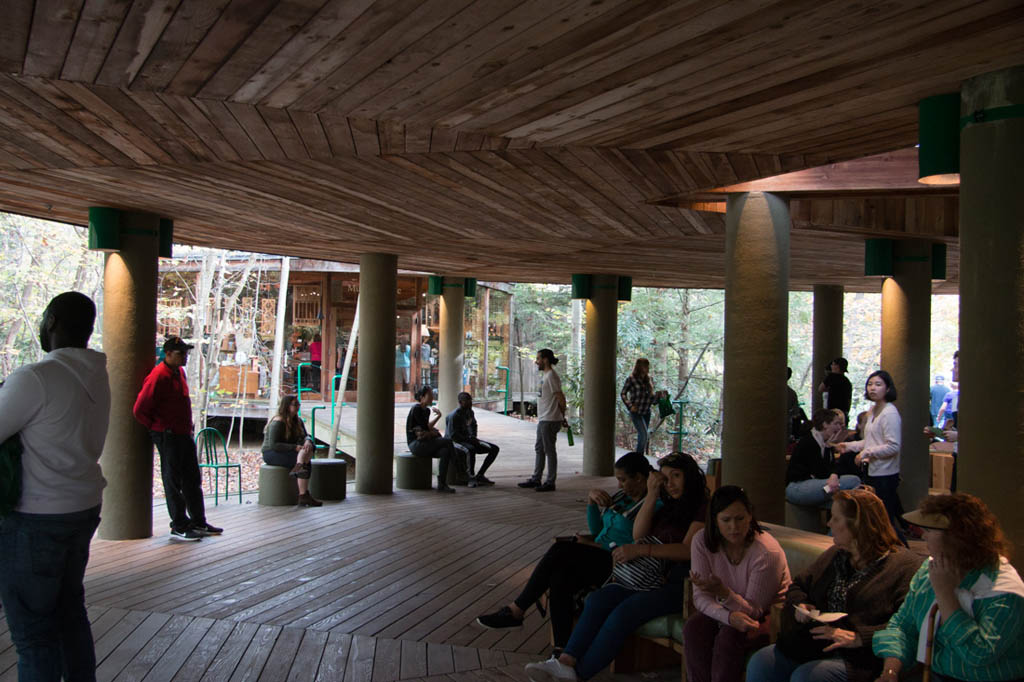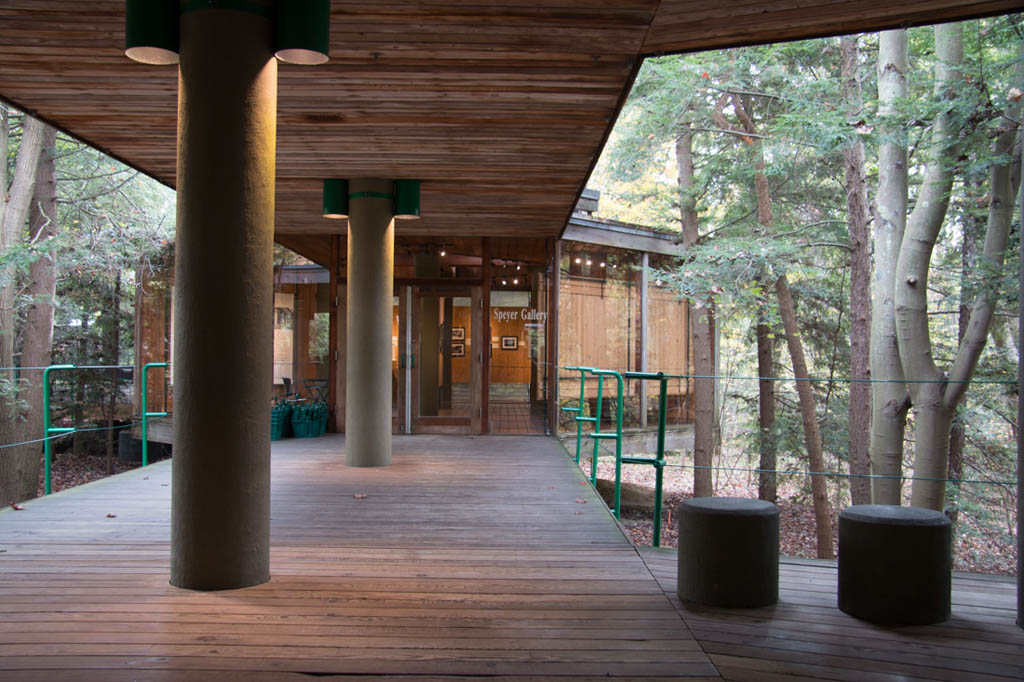 The inside of Fallingwater really was incredible. Frank Lloyd Wright designed Fallingwater for the Kaufmann family as their city retreat (Pittsburghers over 30 years old probably remember Kaufmann's department store. Same family!) The Kaufmann's had expected Frank Lloyd Wright to build the house with a VIEW of the waterfall. Instead, he built the house as part of the waterfall. It really is incredible this way, isn't it though?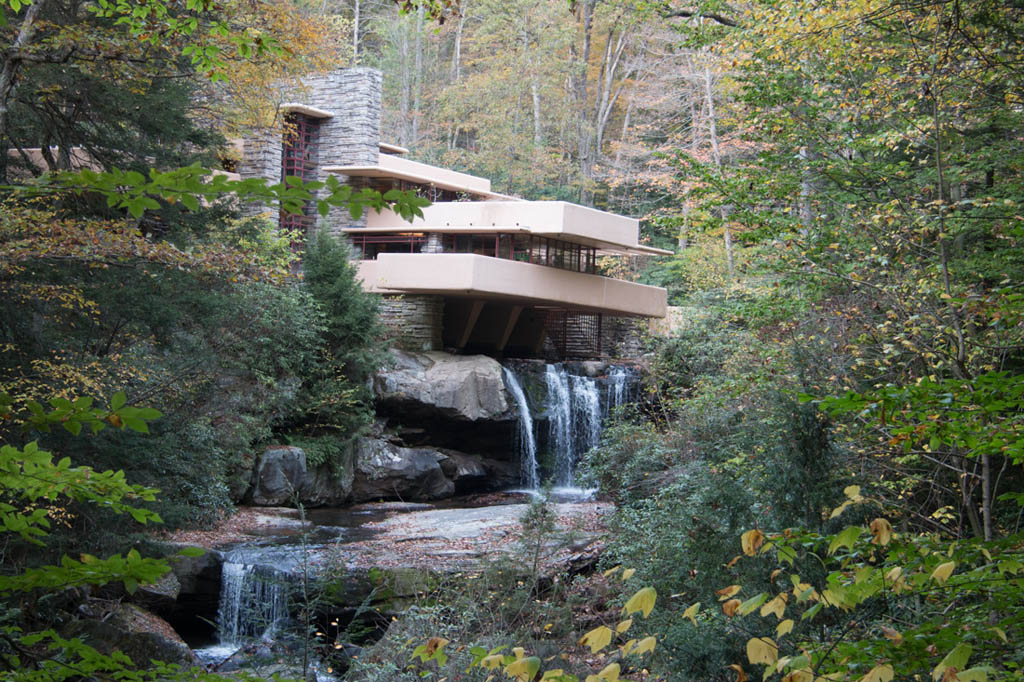 Since we weren't allowed to take any pictures inside, Ken and I bought a small photo book at the gift shop before we left.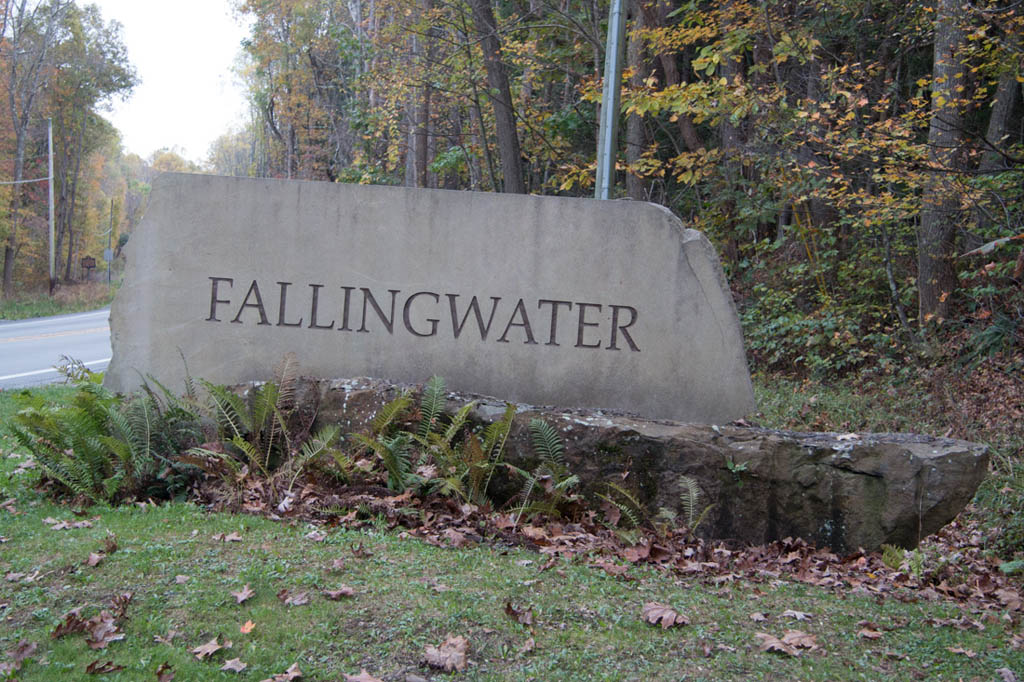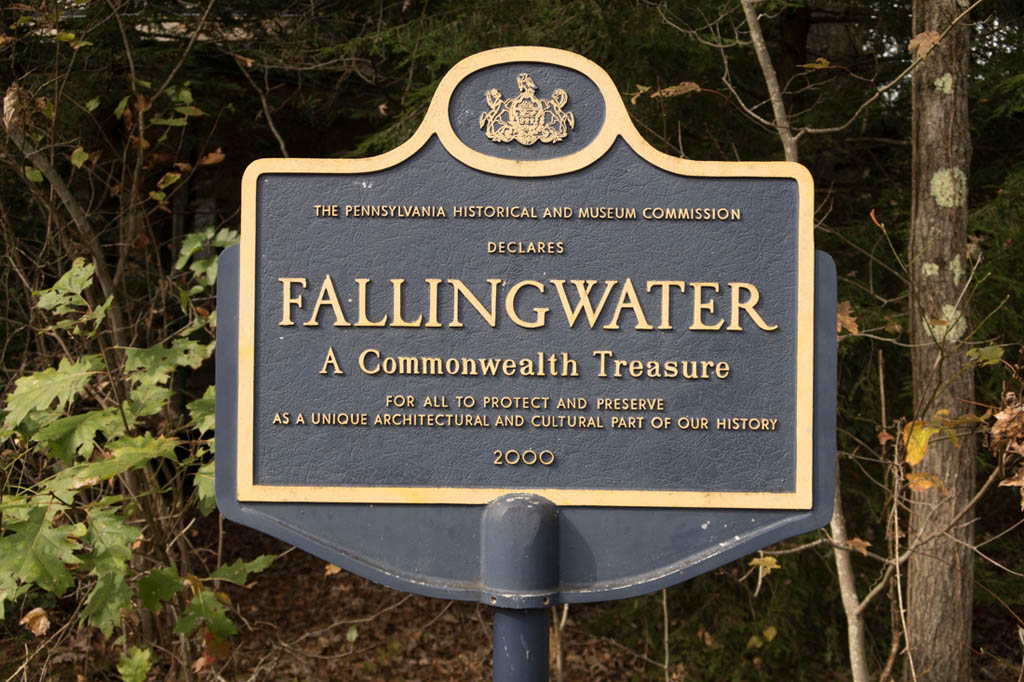 Crazy Roads and Dinner
There were some crazy steep hills that we drove on in this area. I'm not sure why, but the "Dangerous Mountain" sign really made me laugh. I pictured the mountain as some sort of hungry monster that would pick cars off the road in anger. But, it just meant steep hills!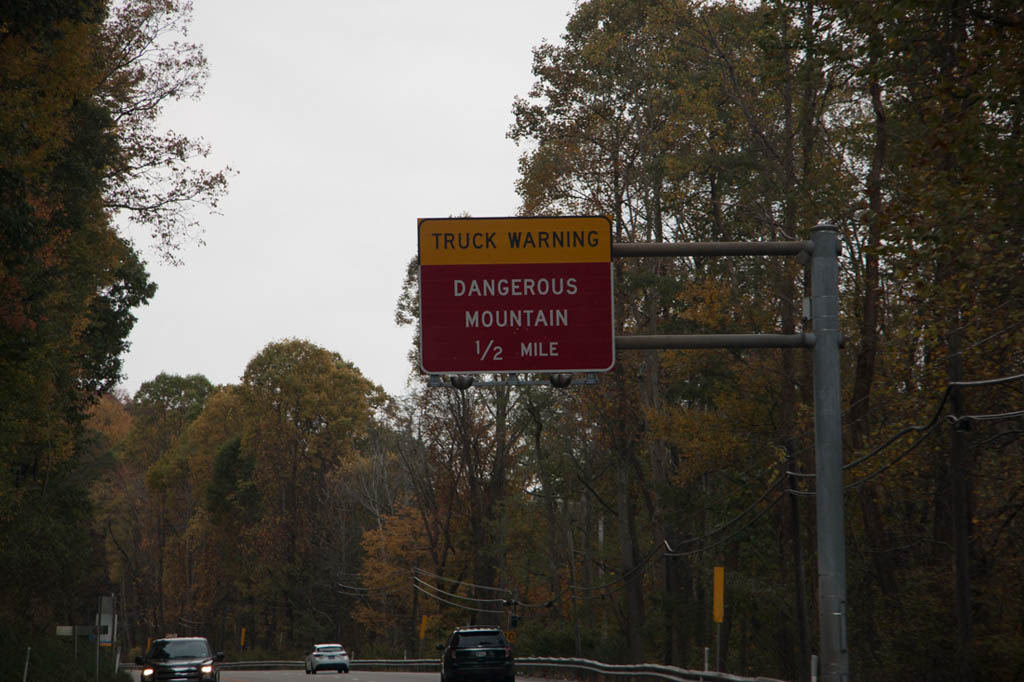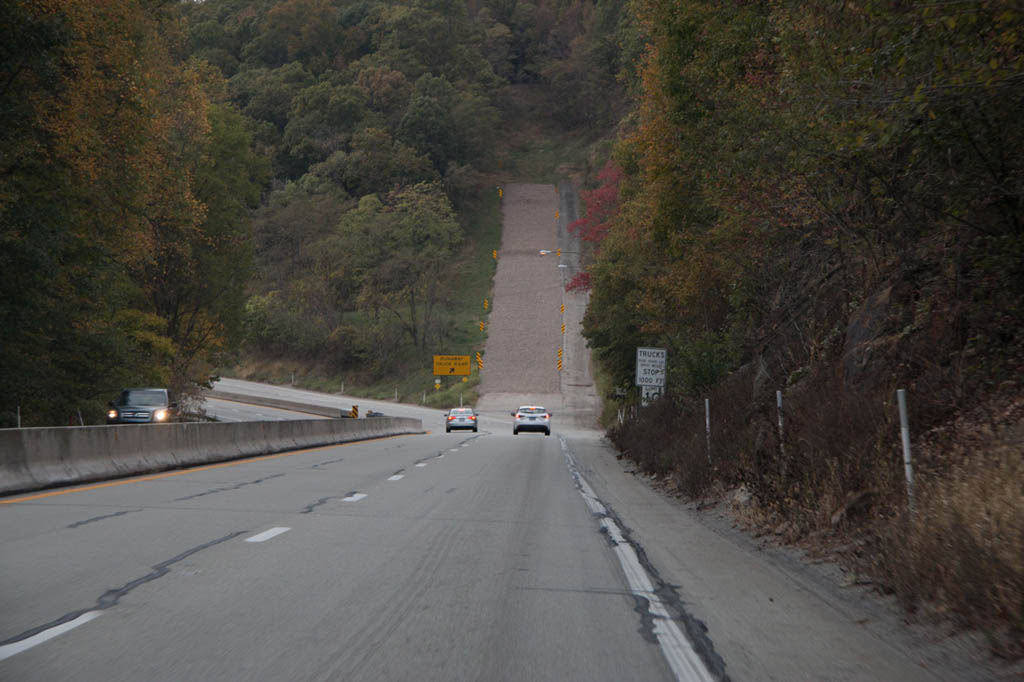 I don't think I've ever seen a 10MPH sign on a main highway before!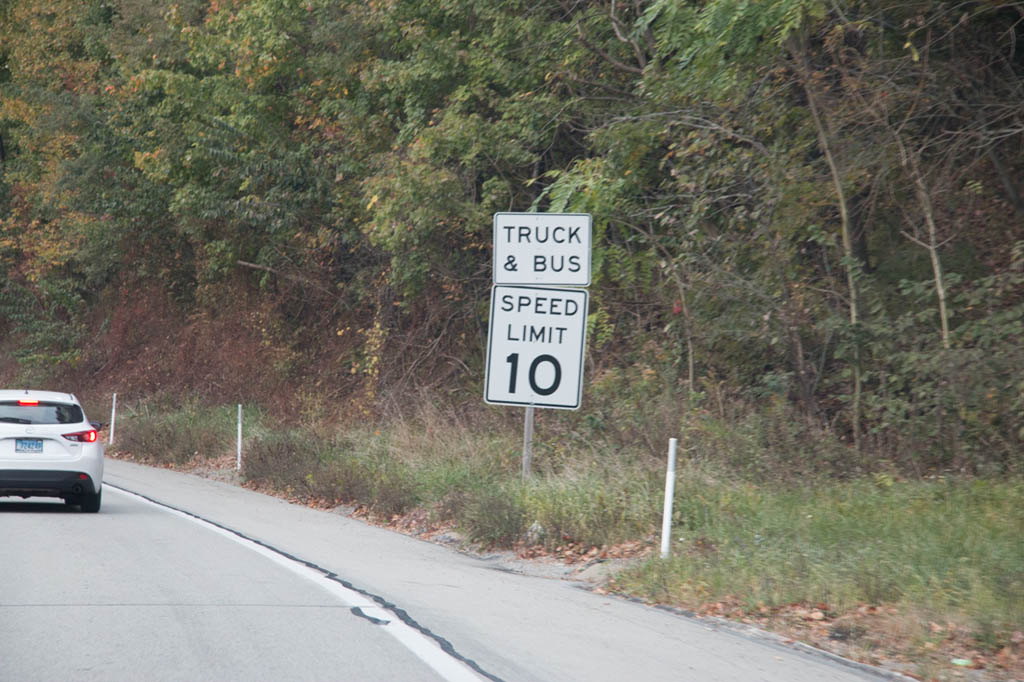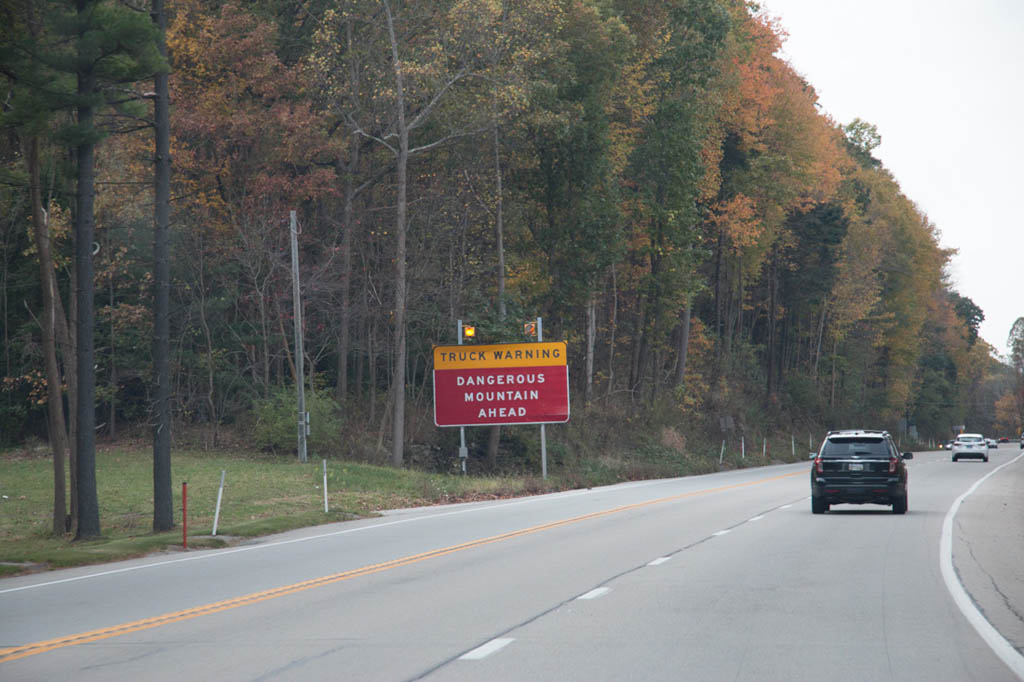 Later that night, Ken and I grabbed dinner at a local Uniontown restaurant called Rizz's, where I had the Fish and Chips and Ken had a burger.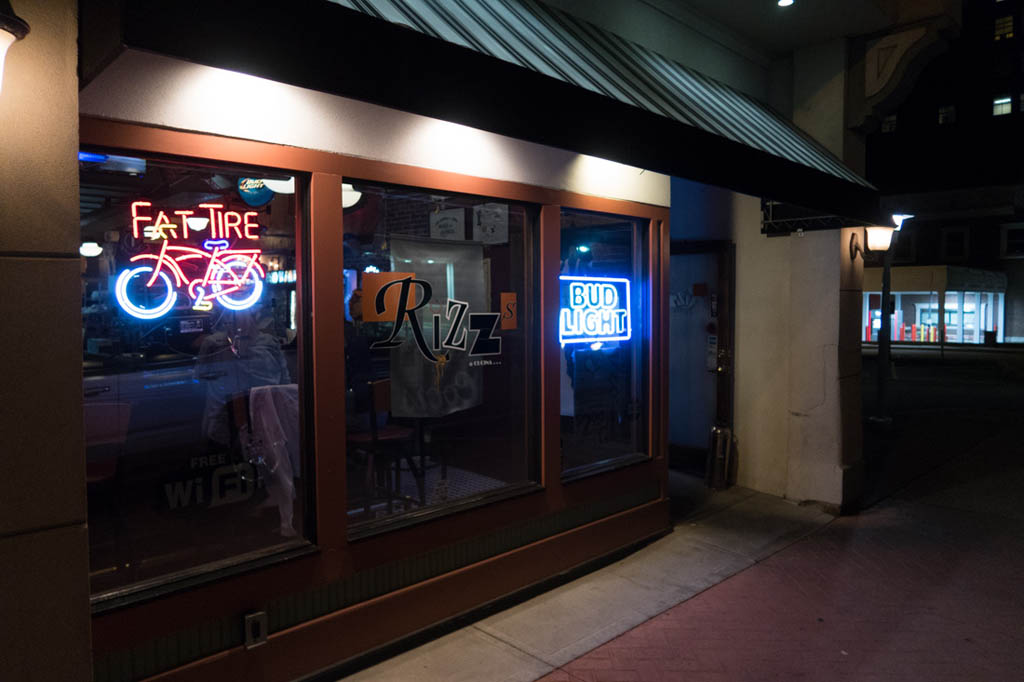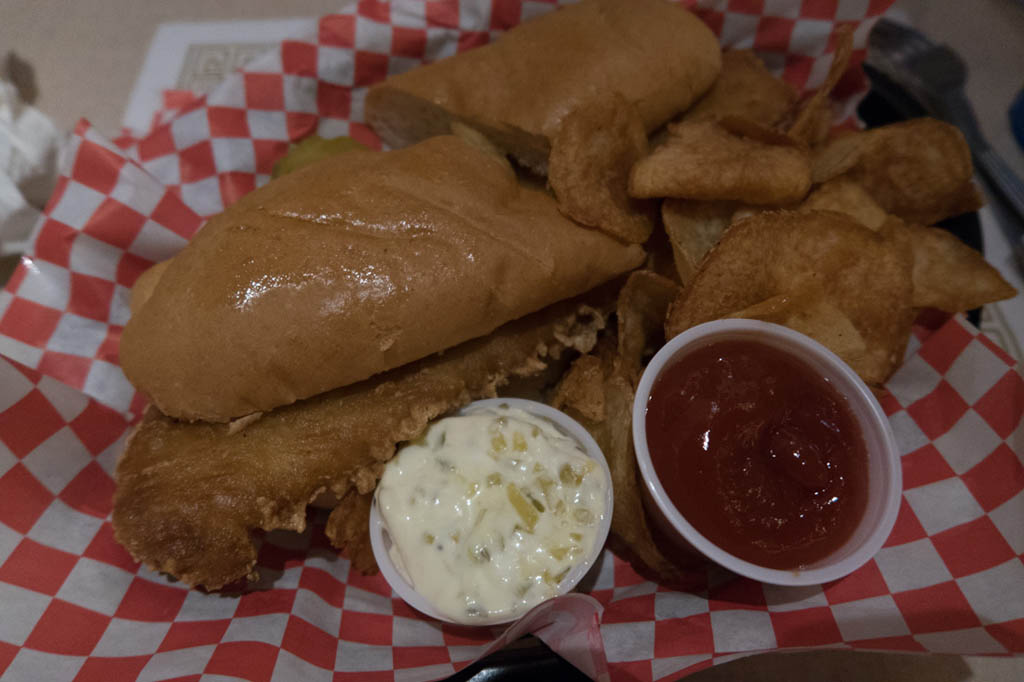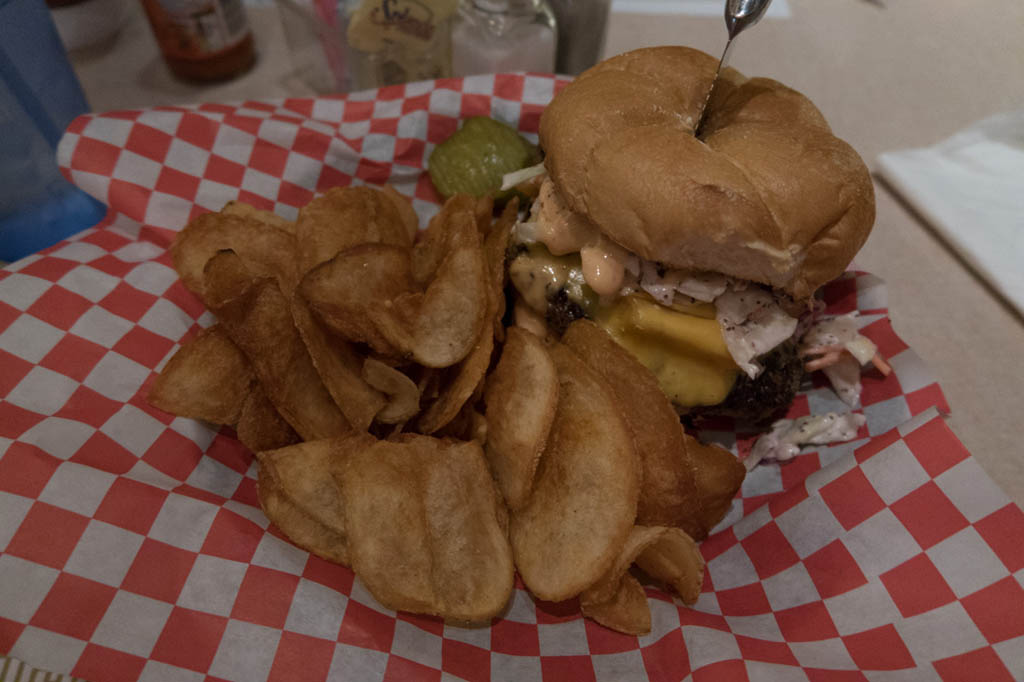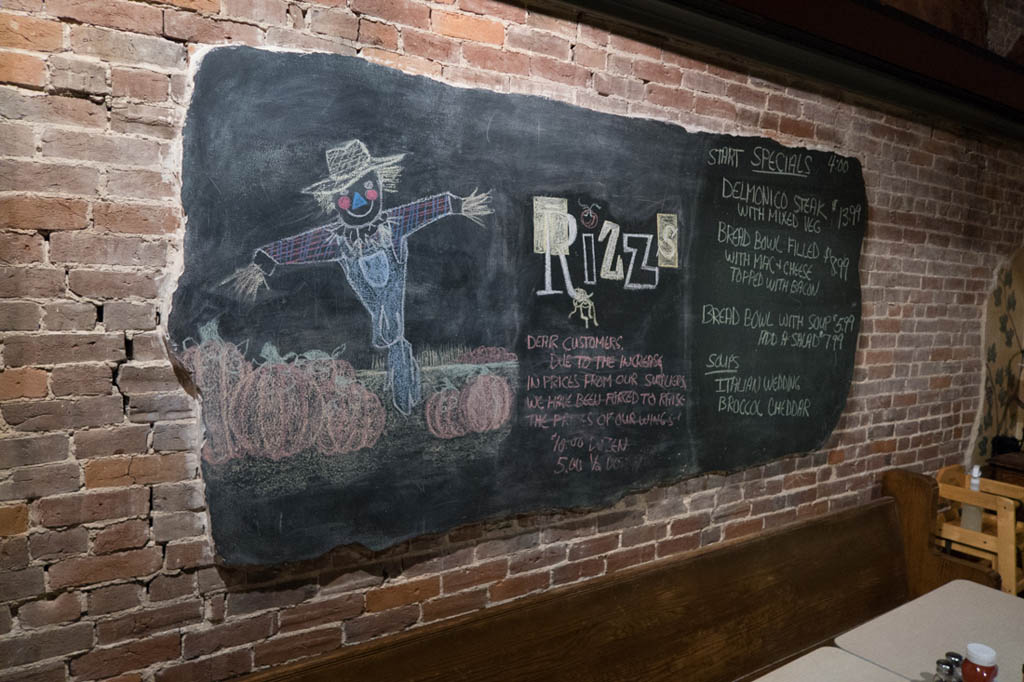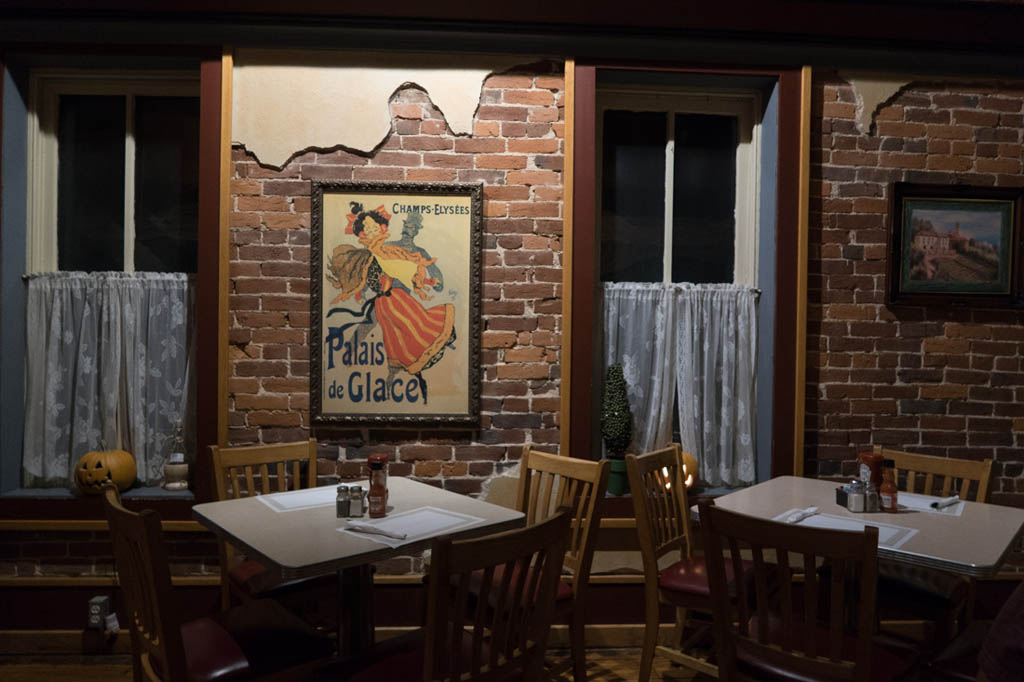 Kentuck Knob
The next morning, we headed out to another Frank Lloyd Wright house, Kentuck Knob. Like Fallingwater, photos were not permitted inside Kentuck Knob, so all our photos are of the exterior. Also like Fallingwater, we had booked our tour tickets in advance.
From the parking area, a small bus took the guests to the house.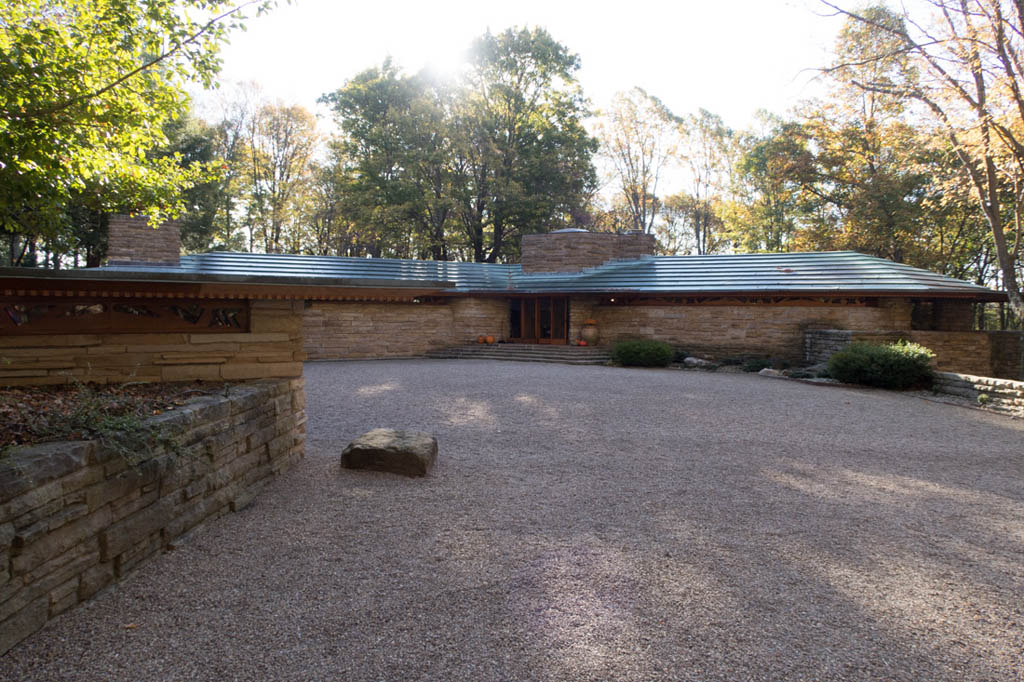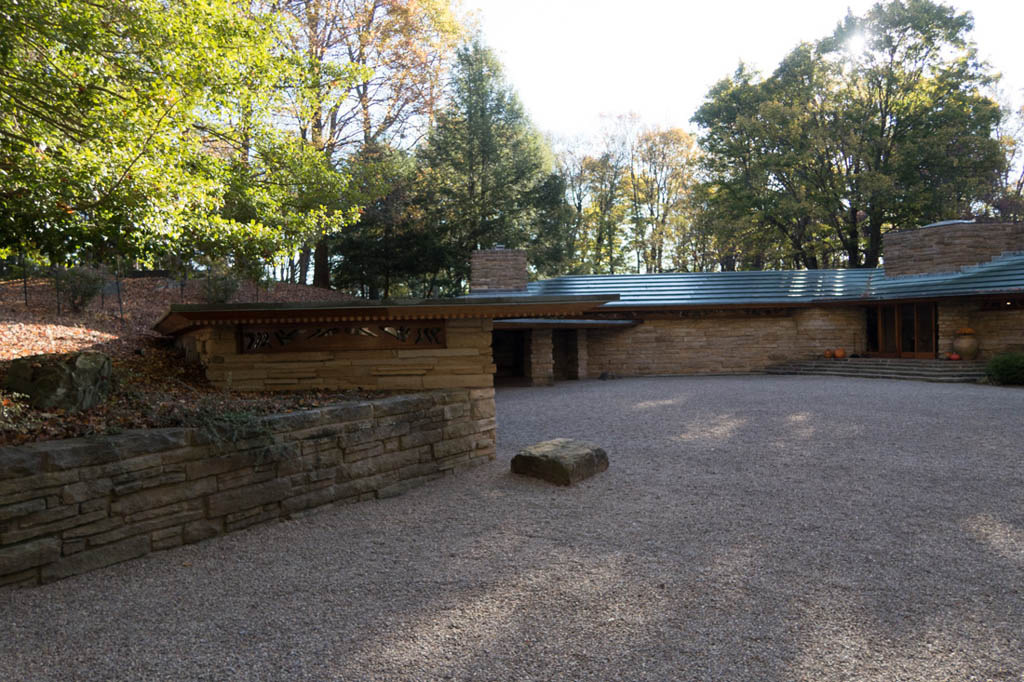 The house was so wide that I couldn't even get it all in one shot!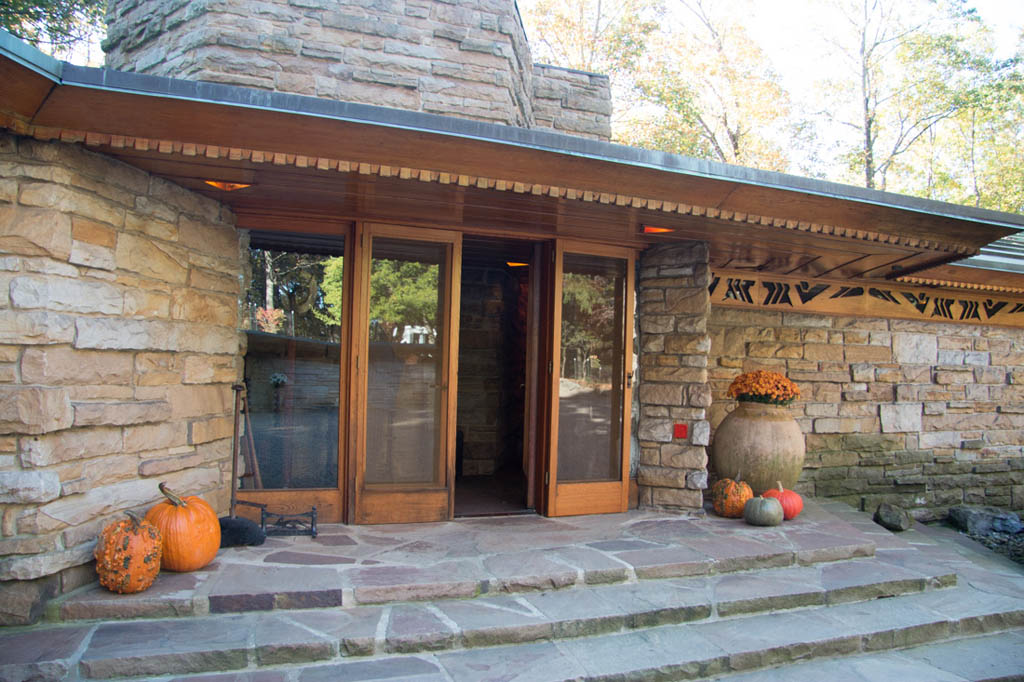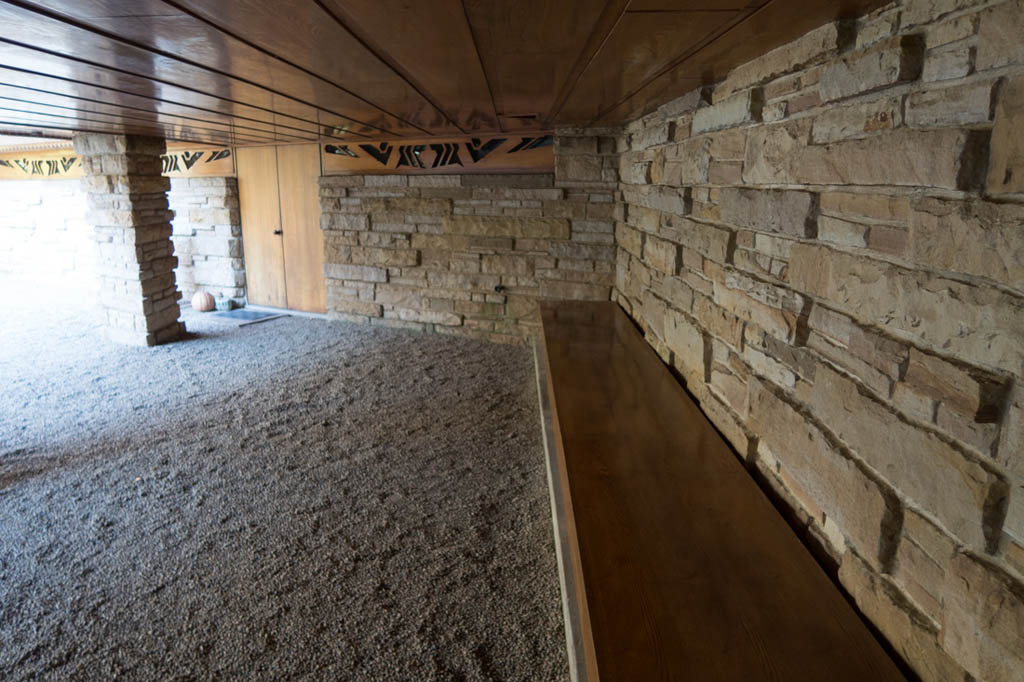 The original owners of Kentuck Knob wanted a garage for their home, but Frank Lloyd Wright did not like garages, because he thought they fostered clutter. There was a similar story at Fallingwater. I thought it was so funny that these homeowners were paying such a huge design fee to Frank Lloyd Wright, but he was so famous that he could easily say no to their requests.
However, Frank Lloyd Wright acquiesced and gave them a car port and a small storage room. (The carport is below)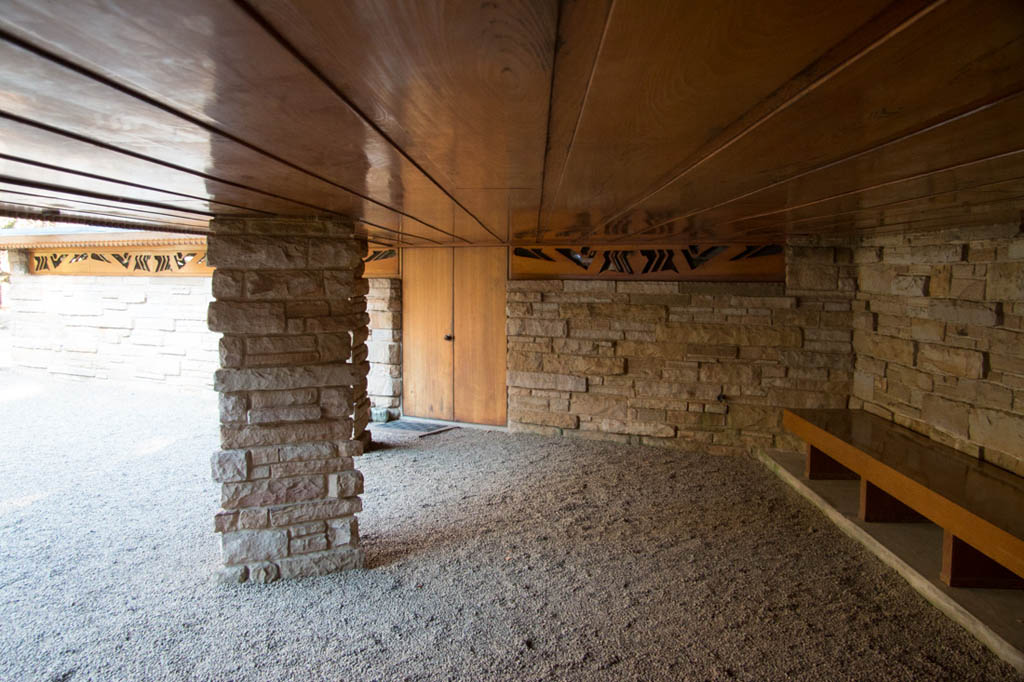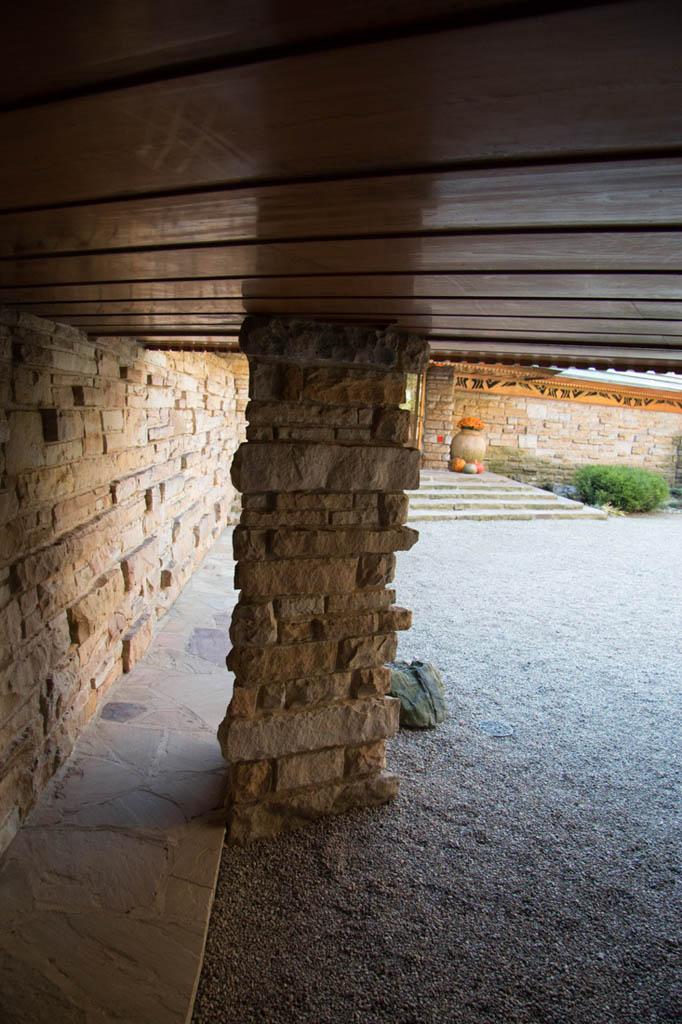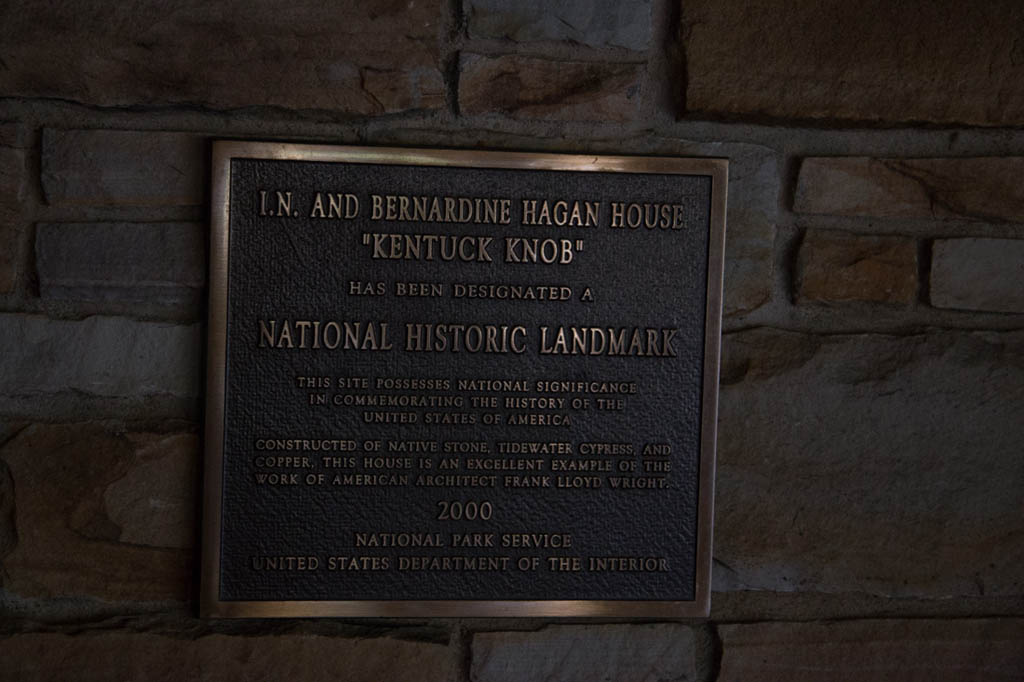 THe tour began, and there were a few outdoor patios where we were allowed to take photos again.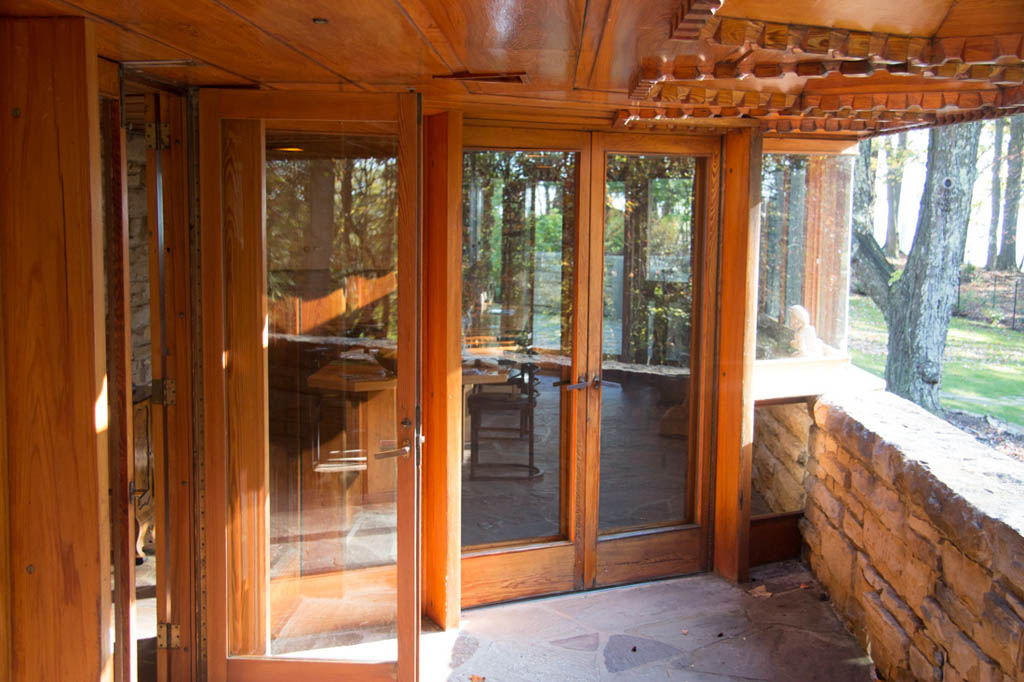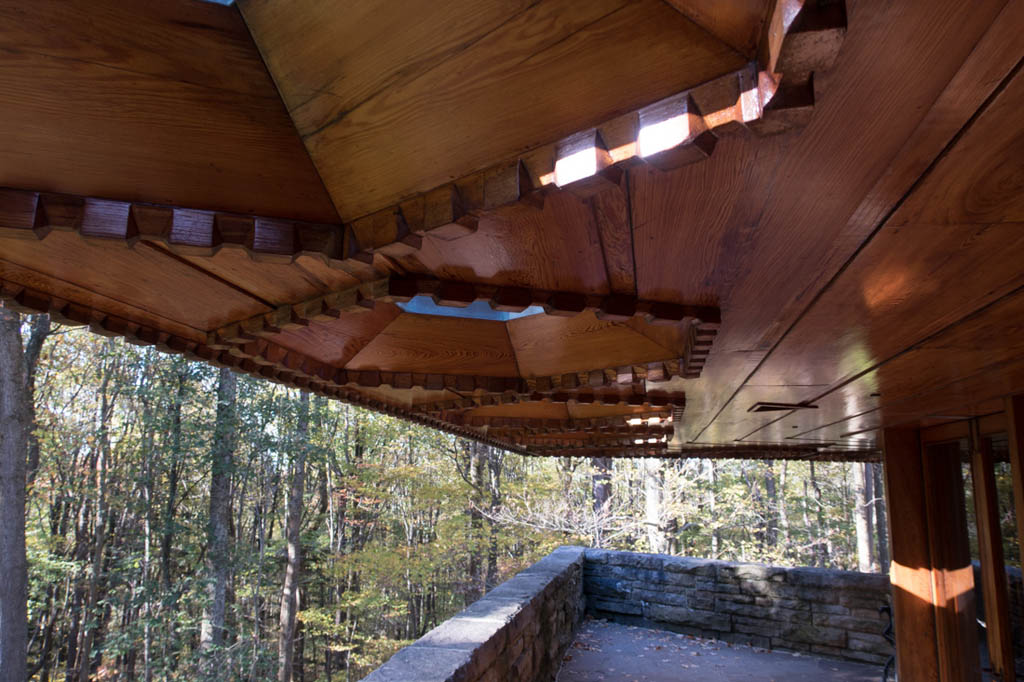 The tour ended at the back yard of the house.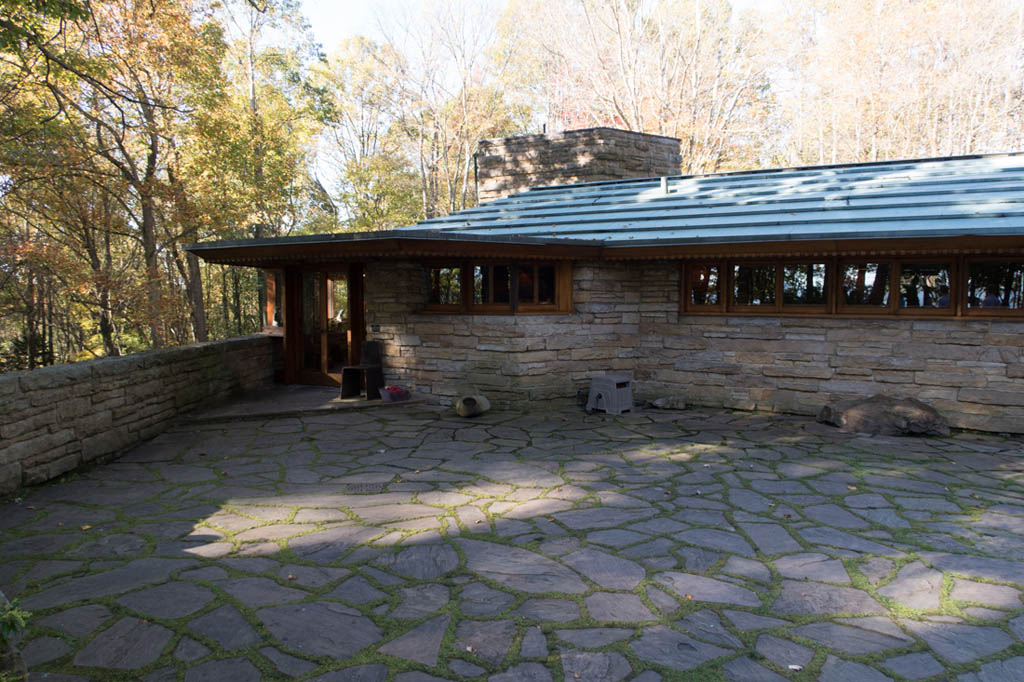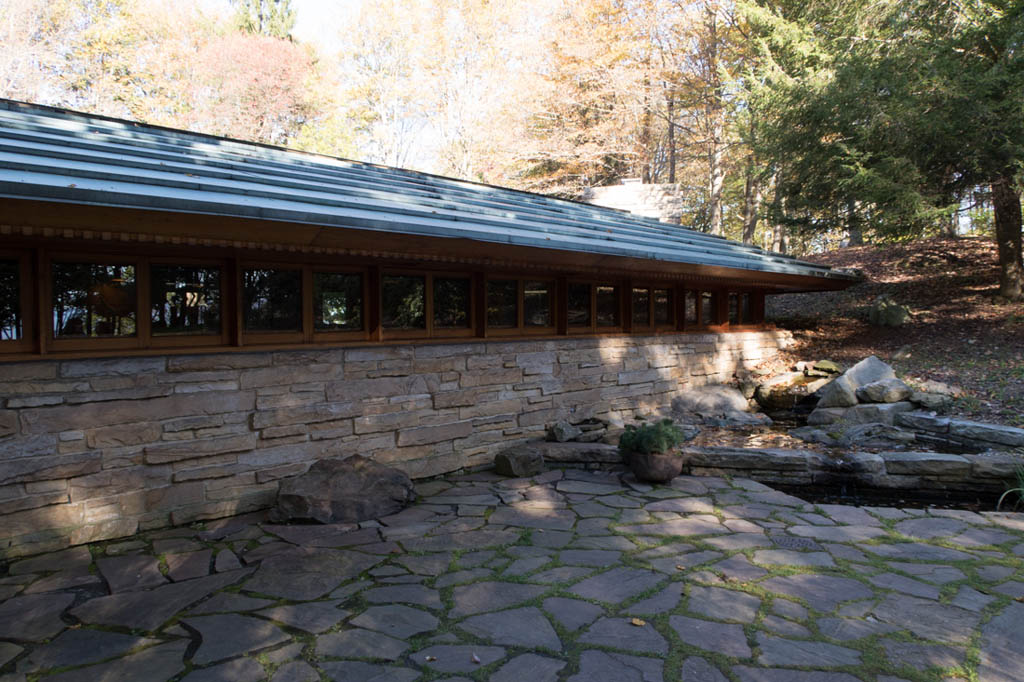 From the rear of Kentuck Knob, there were sweeping views of the Laurel Highlands.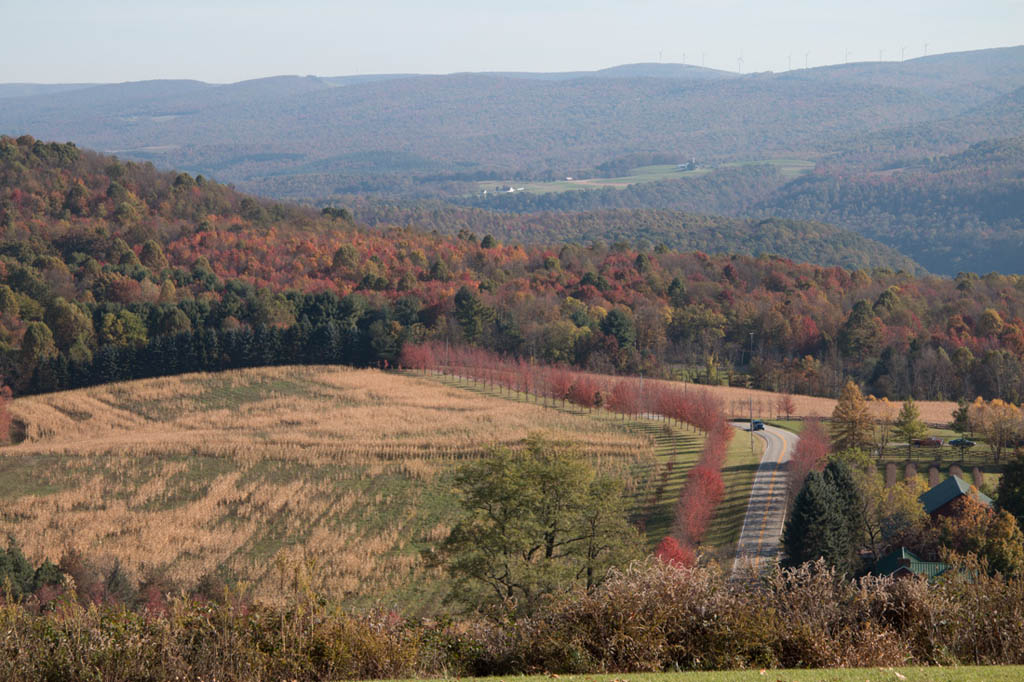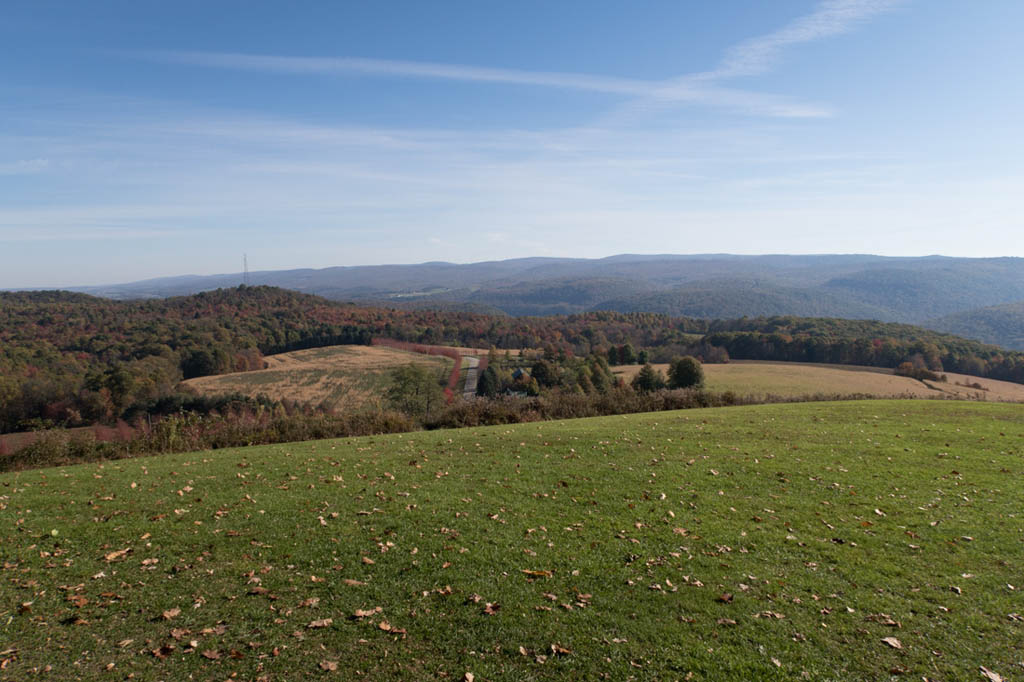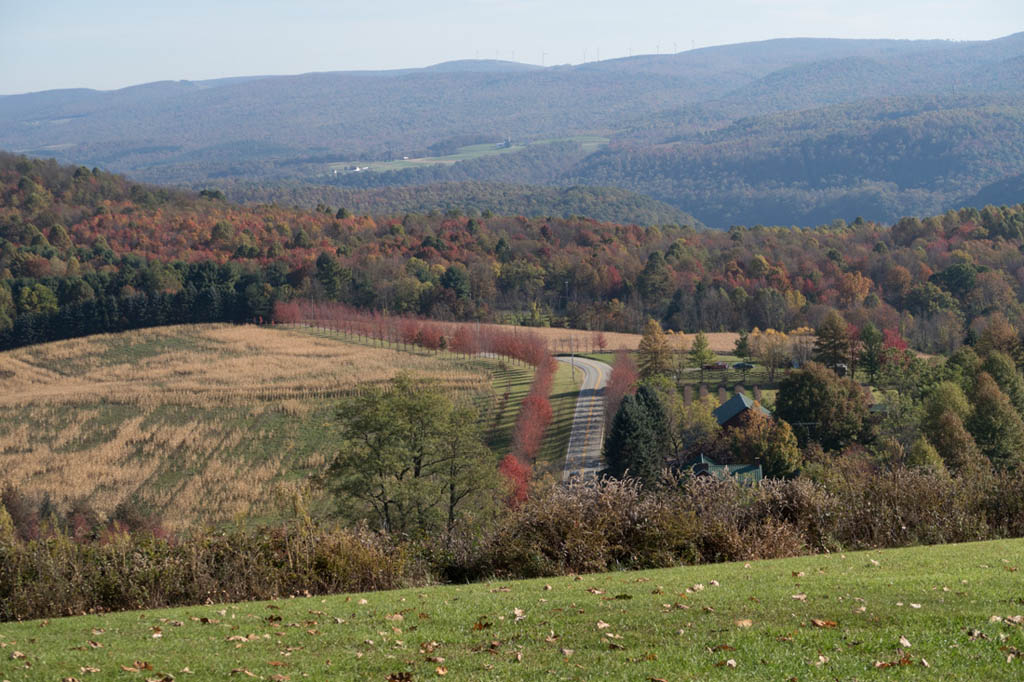 We took the bus to the house from the parking area, but there is typically a walking path through a wooded area available if you didn't want to take the bus back down. However, the walking path was blocked since the current homeowners are adding steps to the path.
There are art pieces, owned by the current Kentuck Knob owner, along the path, so once we took the bus back down to the ticketing area, we walked around to the areas still open to see some of the art pieces.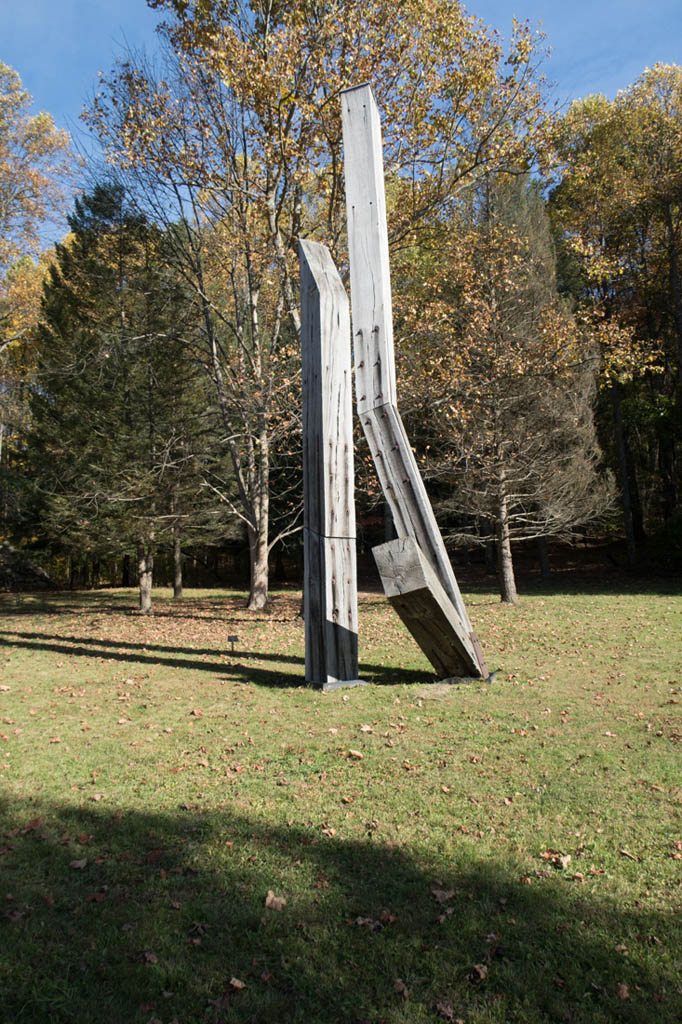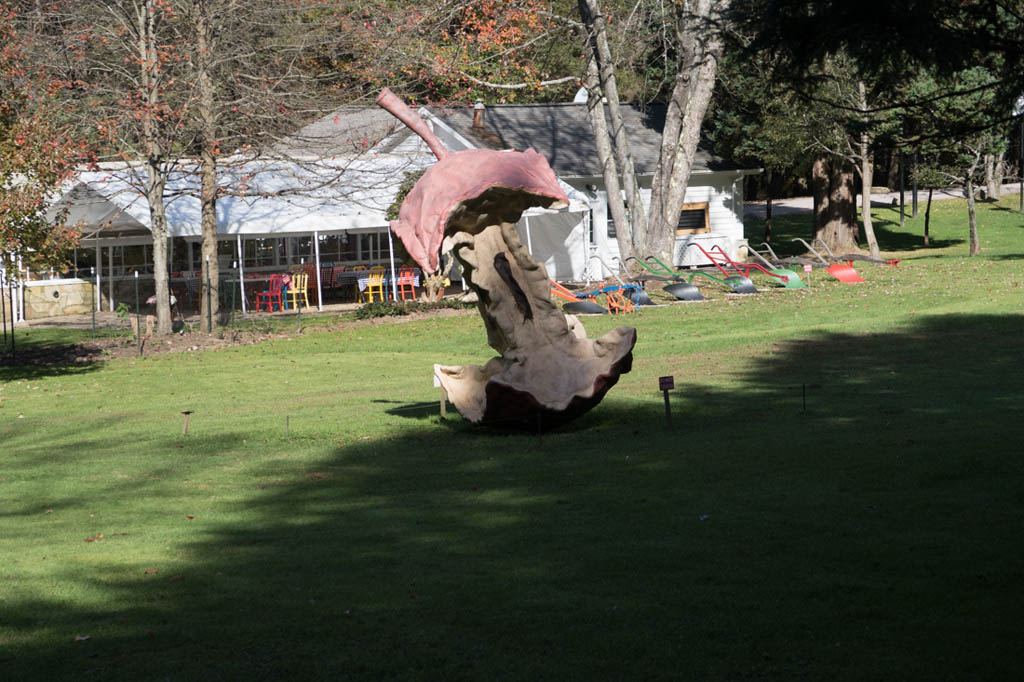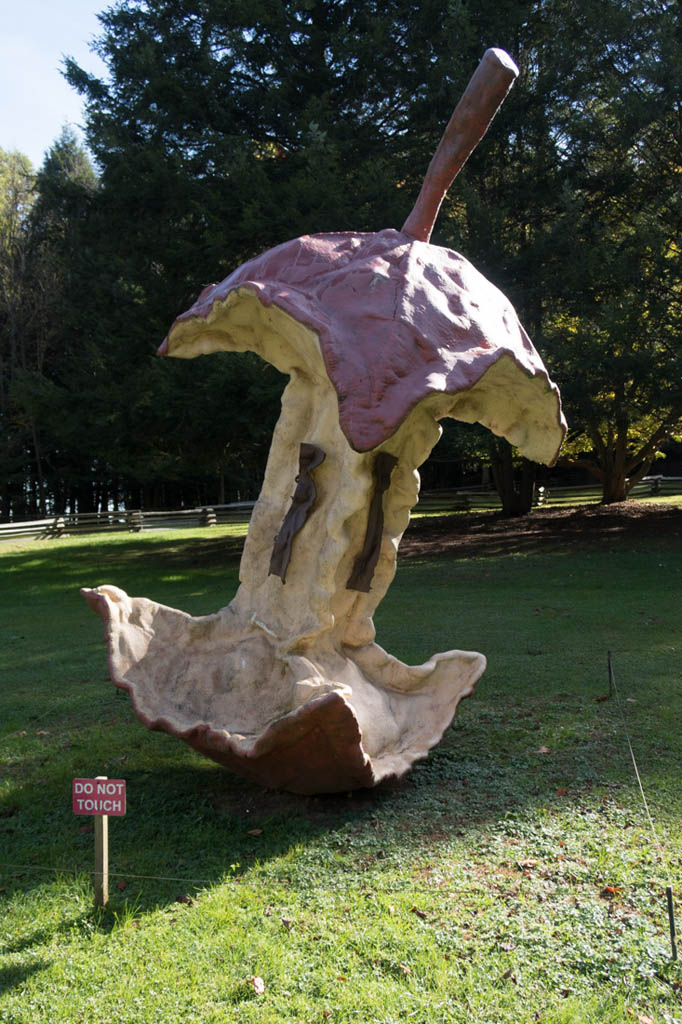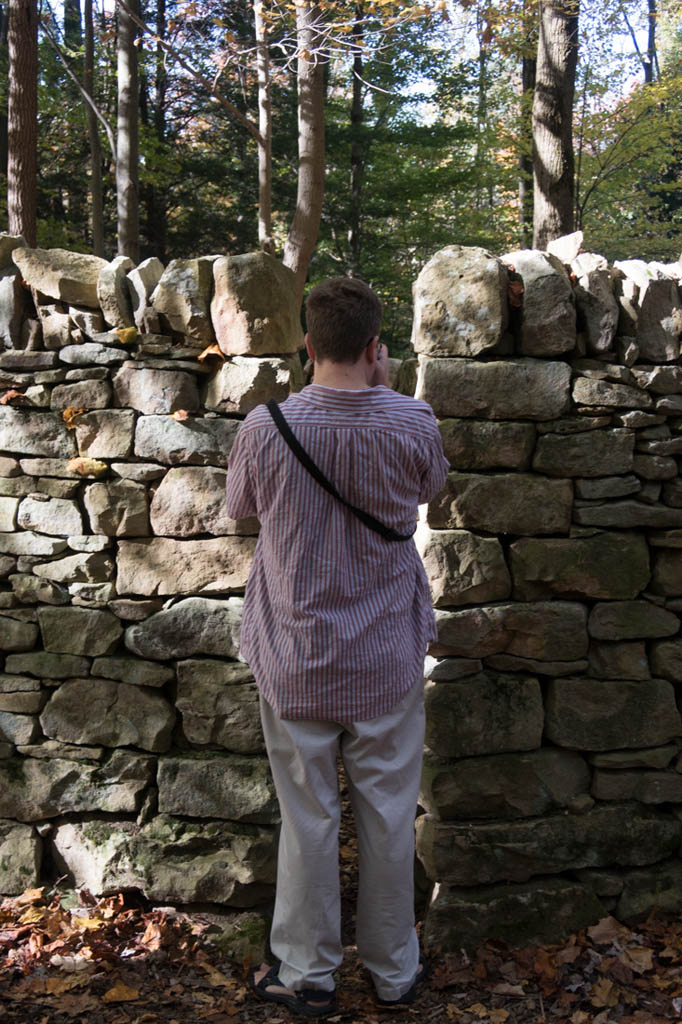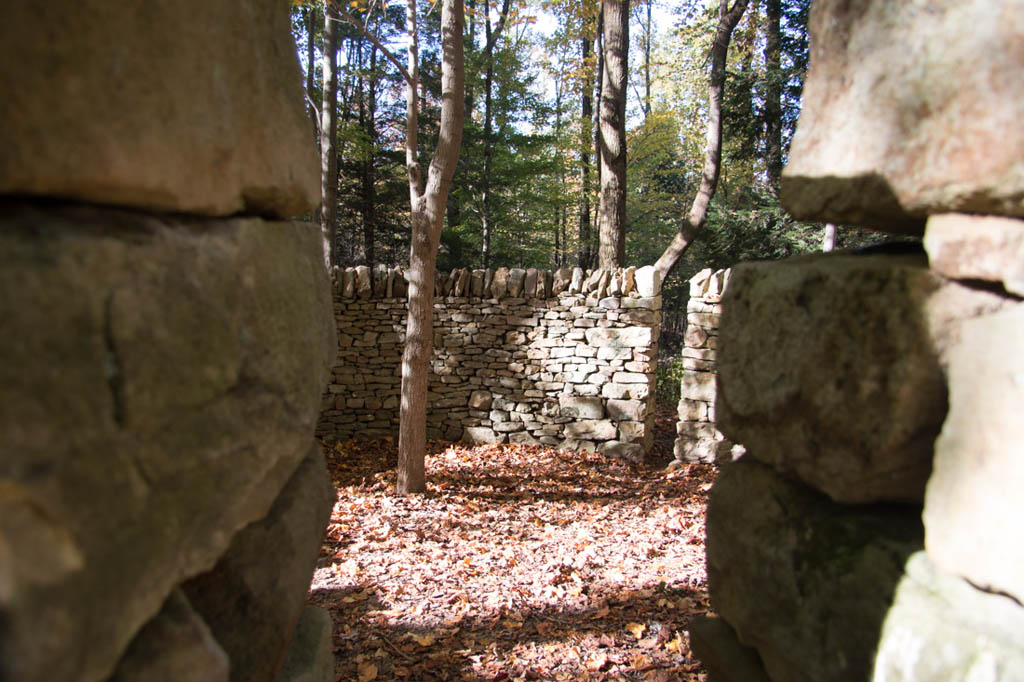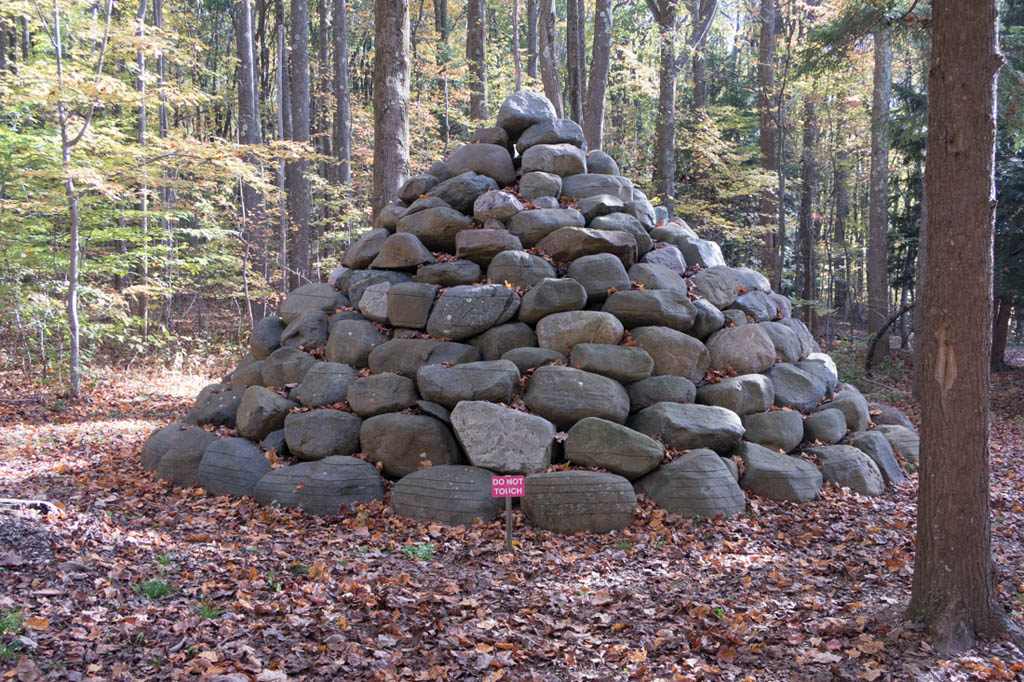 There was even a piece of the Berlin Wall!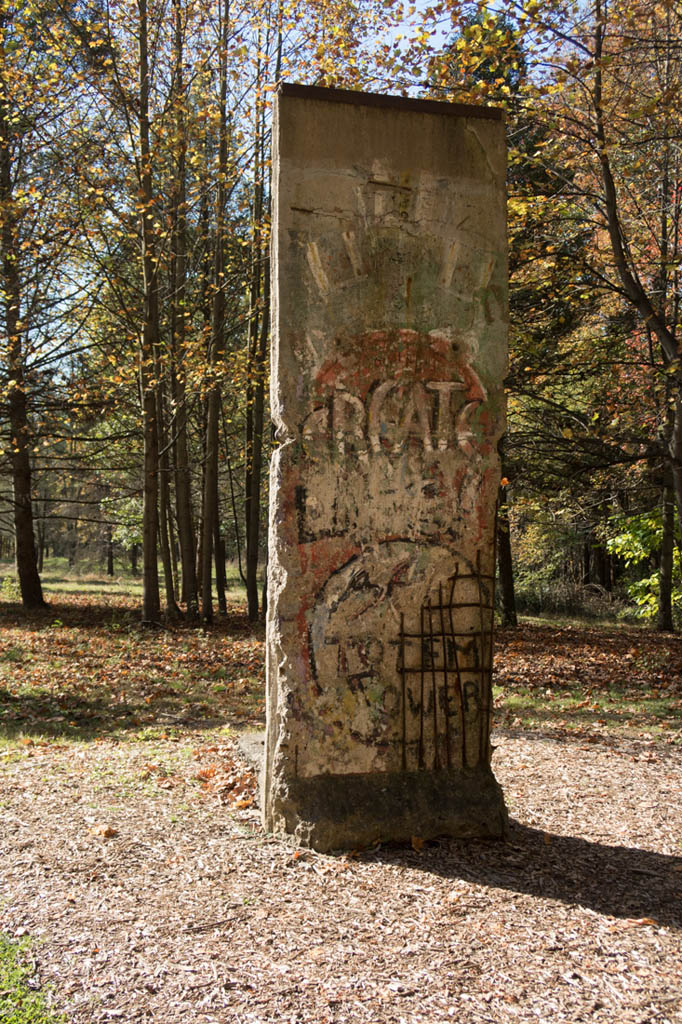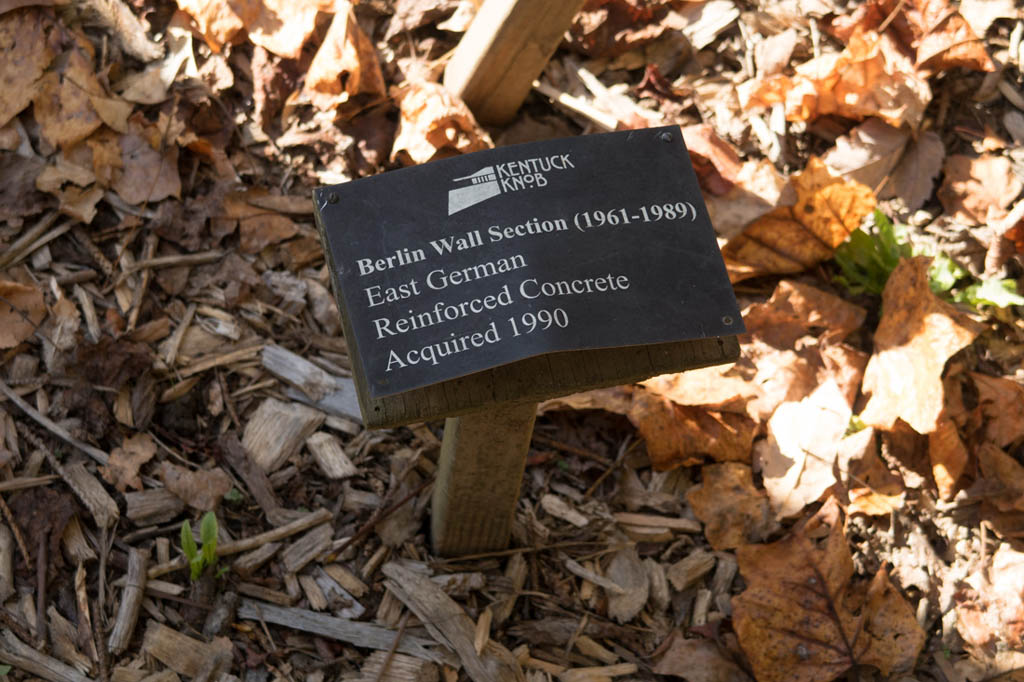 The wooded path was lovely and very empty!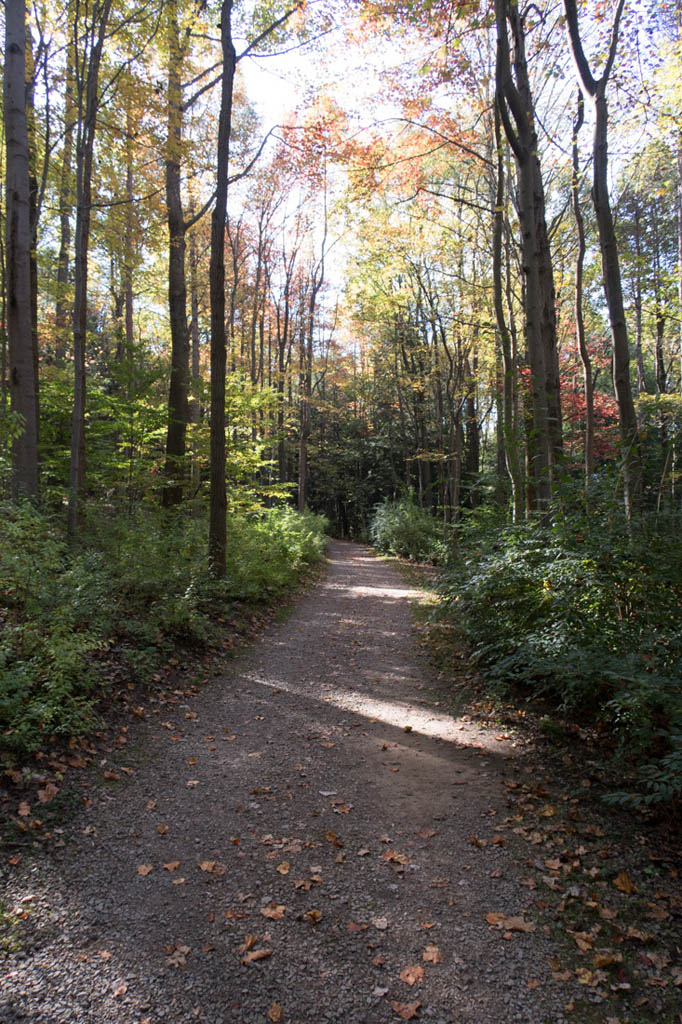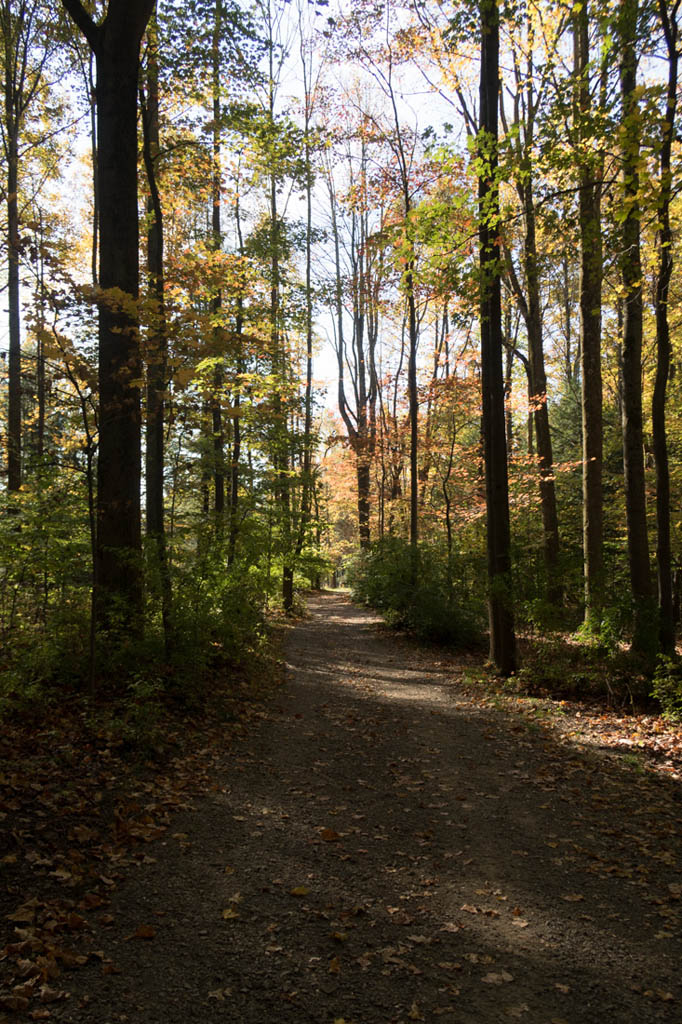 And, we saw a few more art pieces.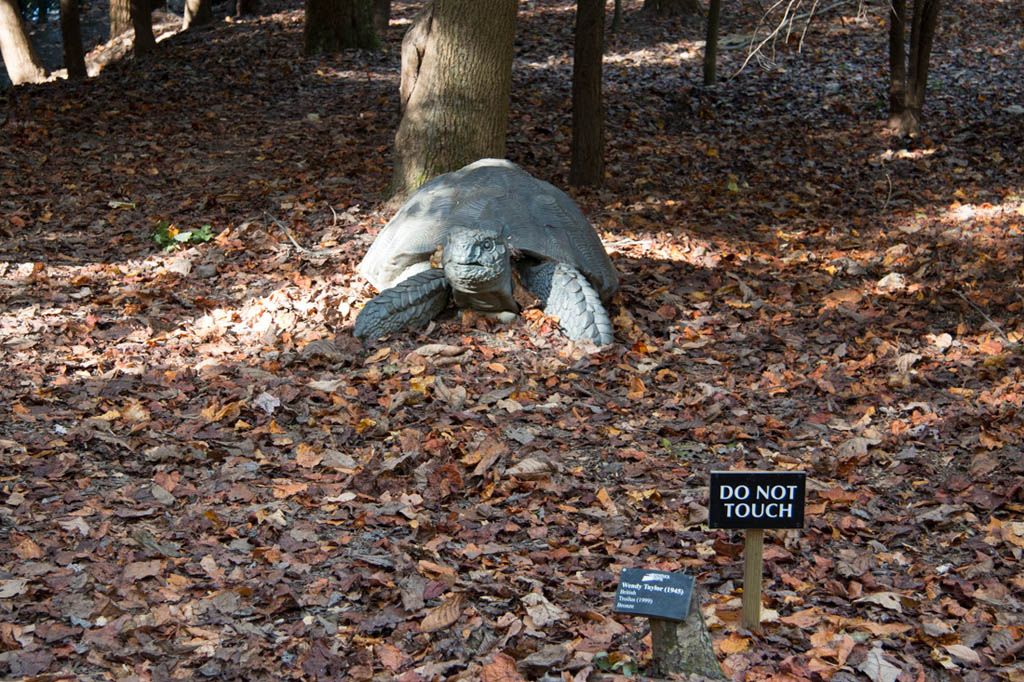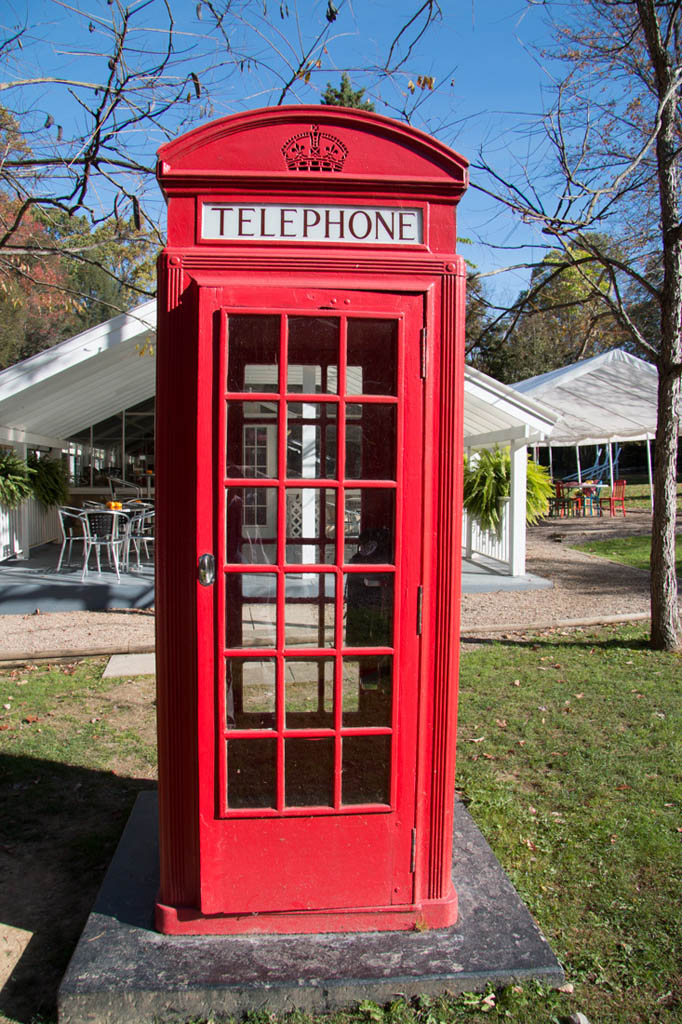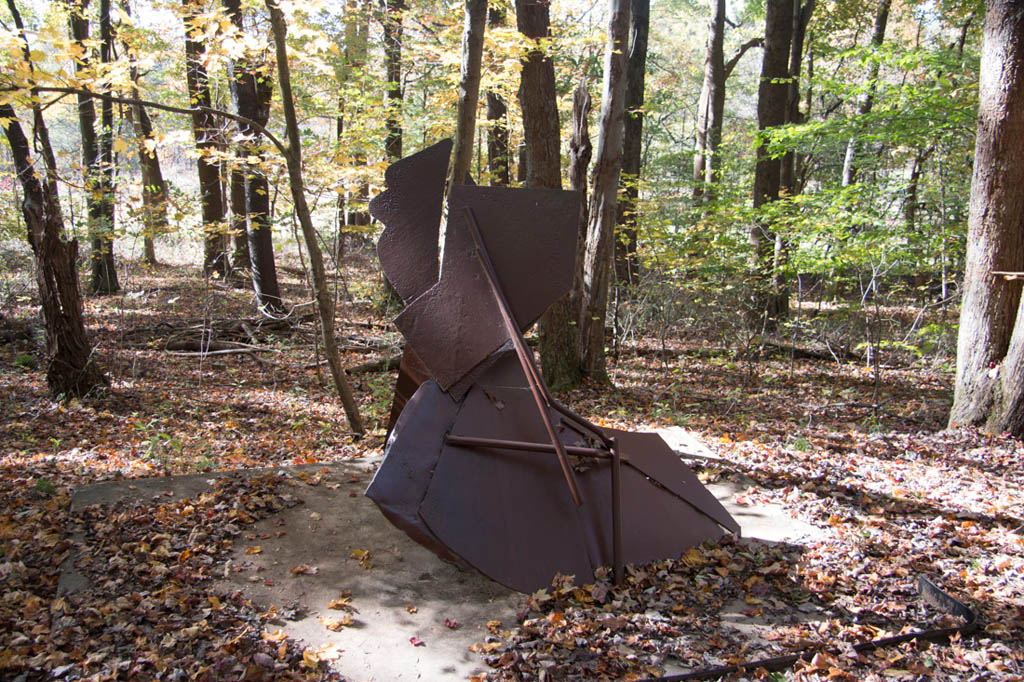 As we left Kentuck Knob, we saw these gorgeous trees. (Interestingly, you can also see these trees in the pictures we took of the hills behind Kentuck Knob).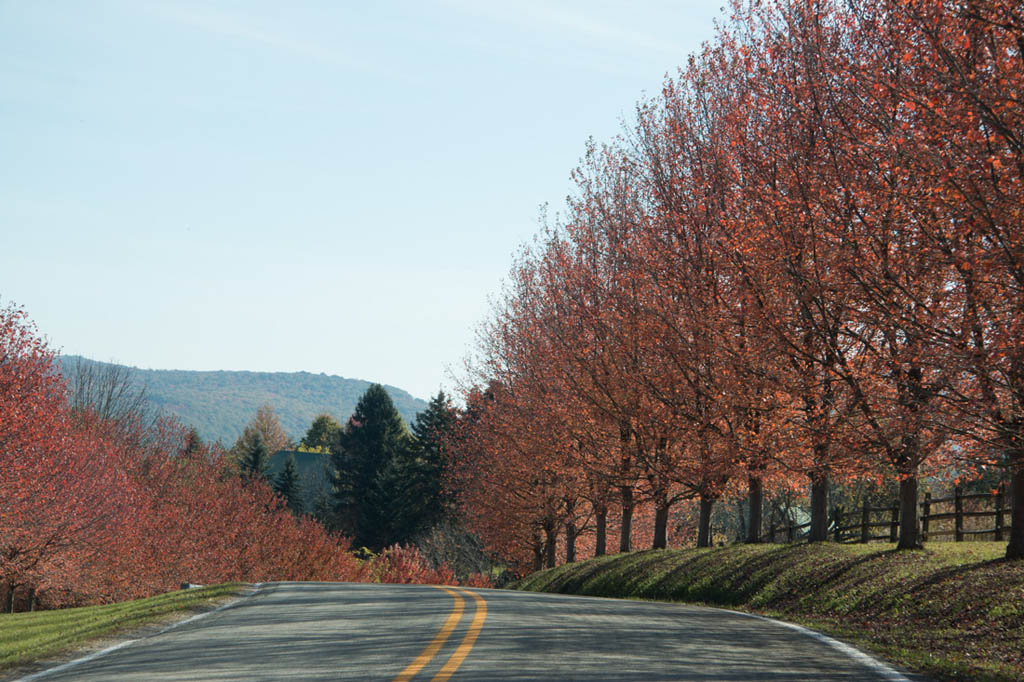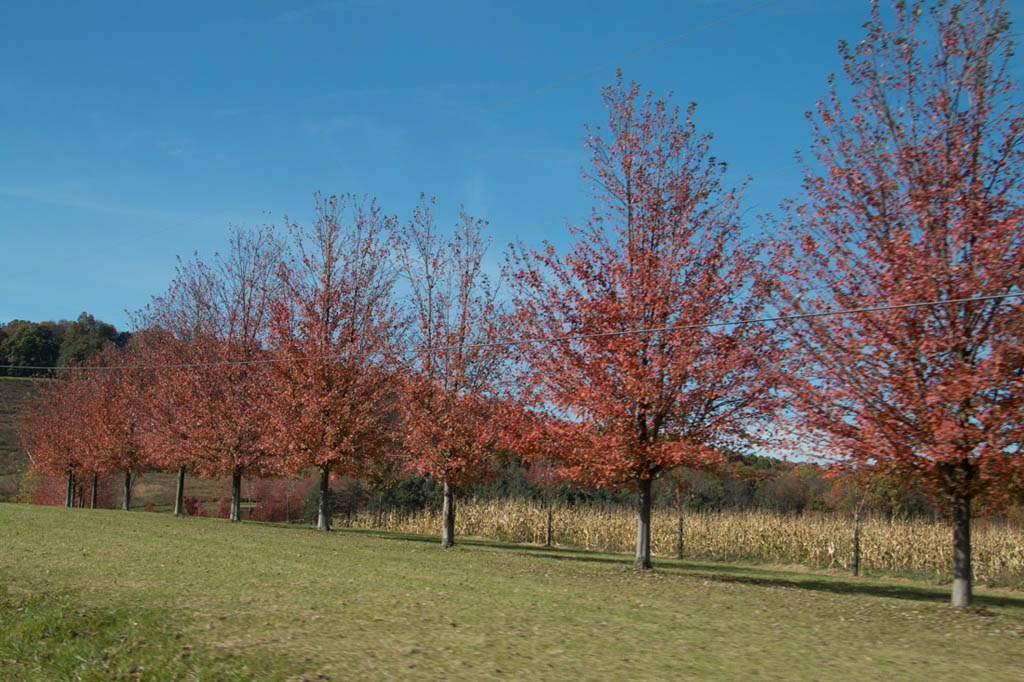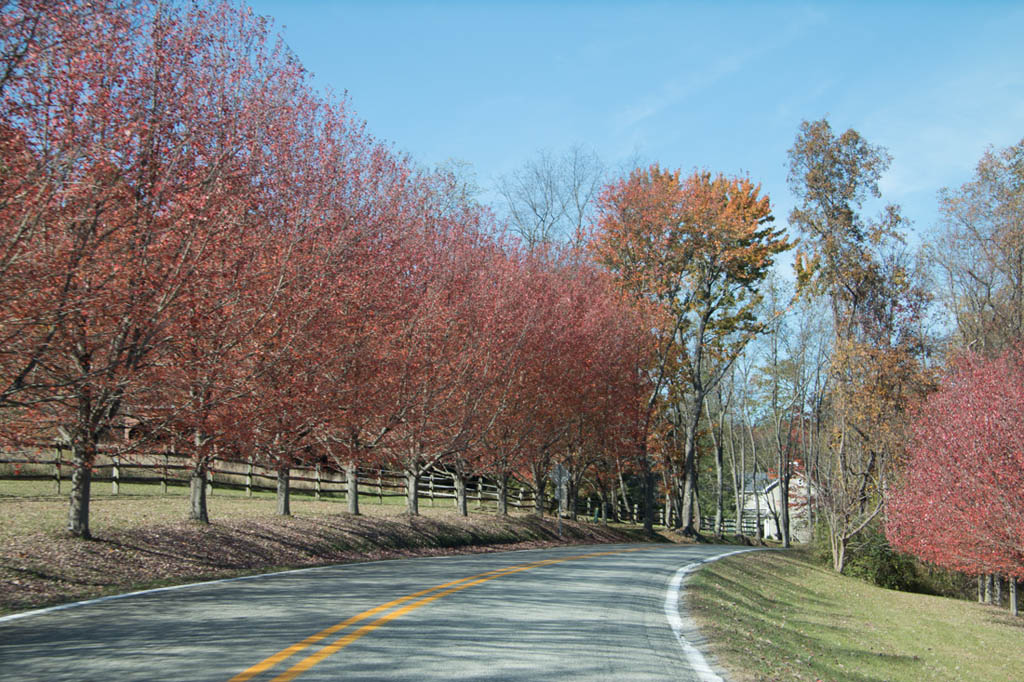 Lunch!
We finished our trip with a lunch stop at a hot dog restaurant called Nate Doggs Bottle Shop and Grill. Amazing Hot dogs!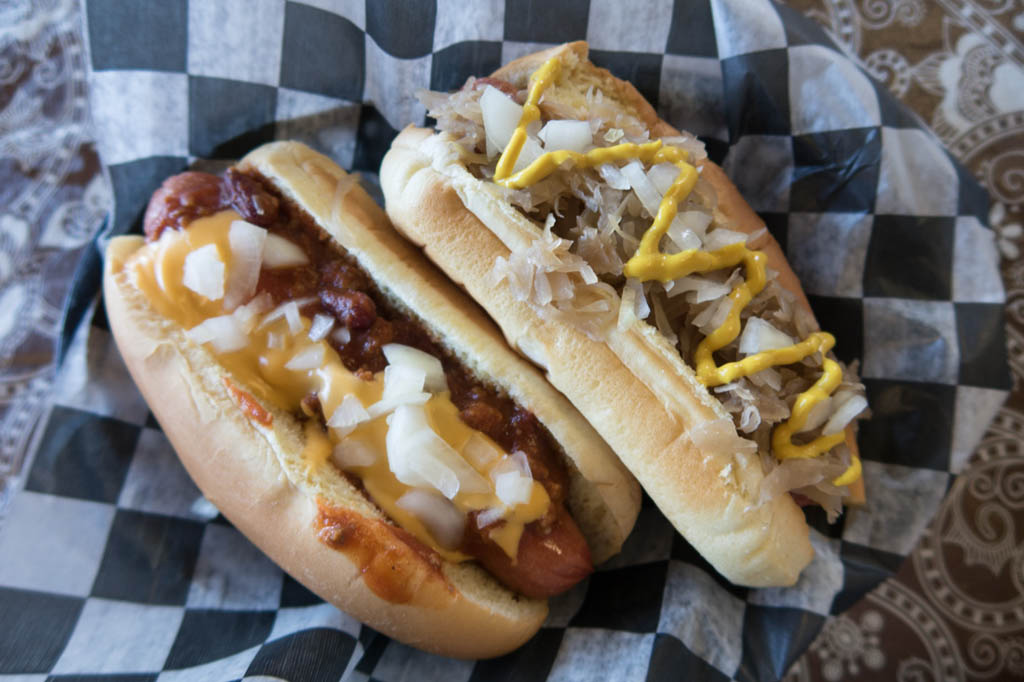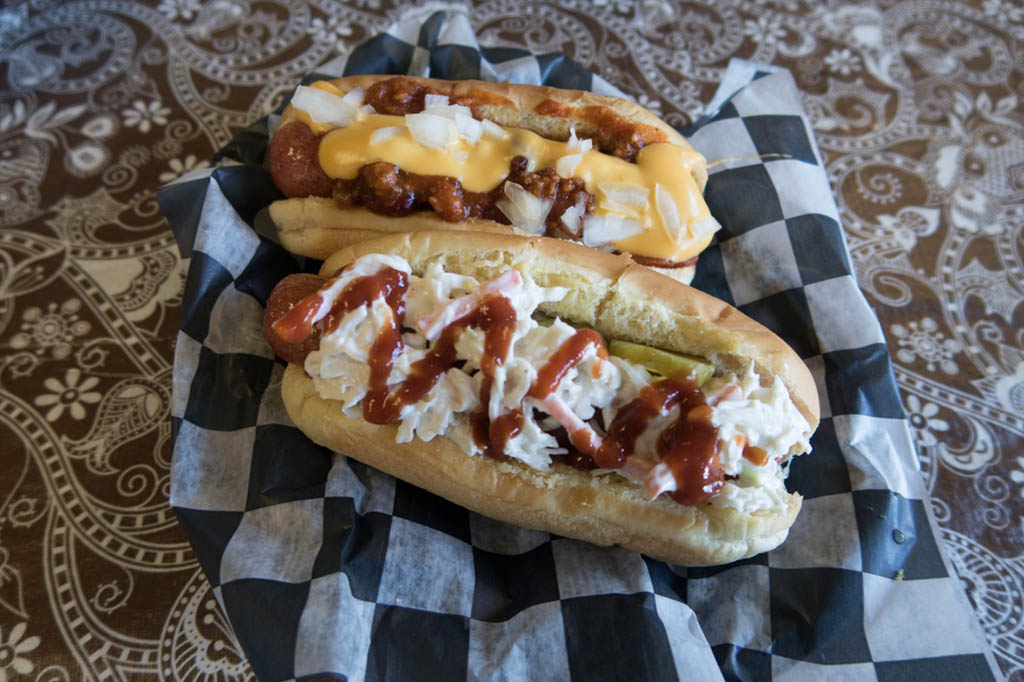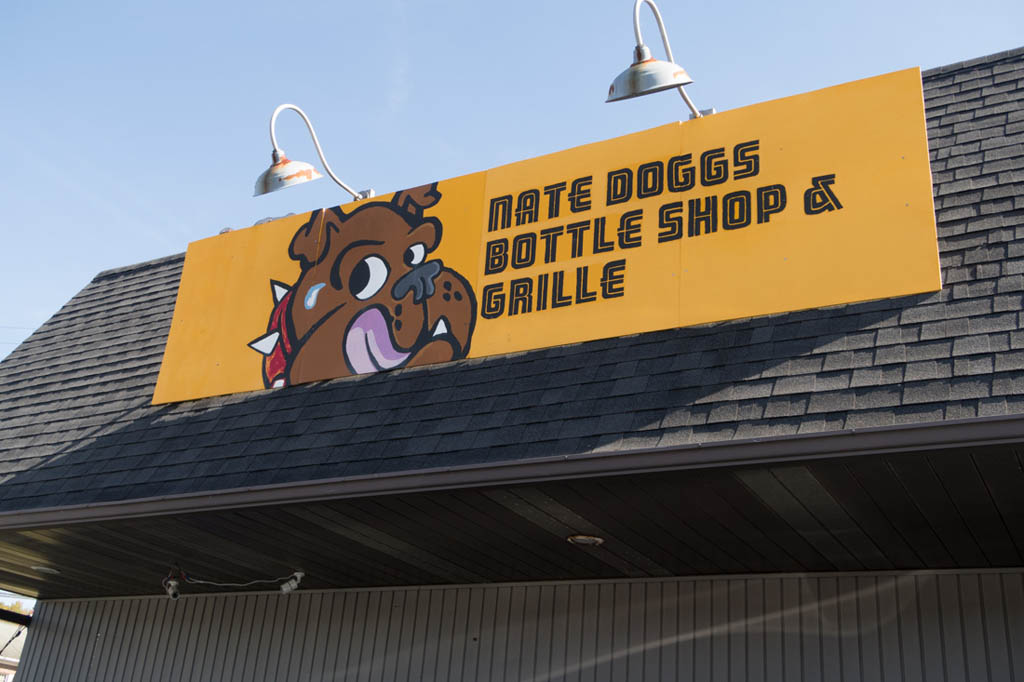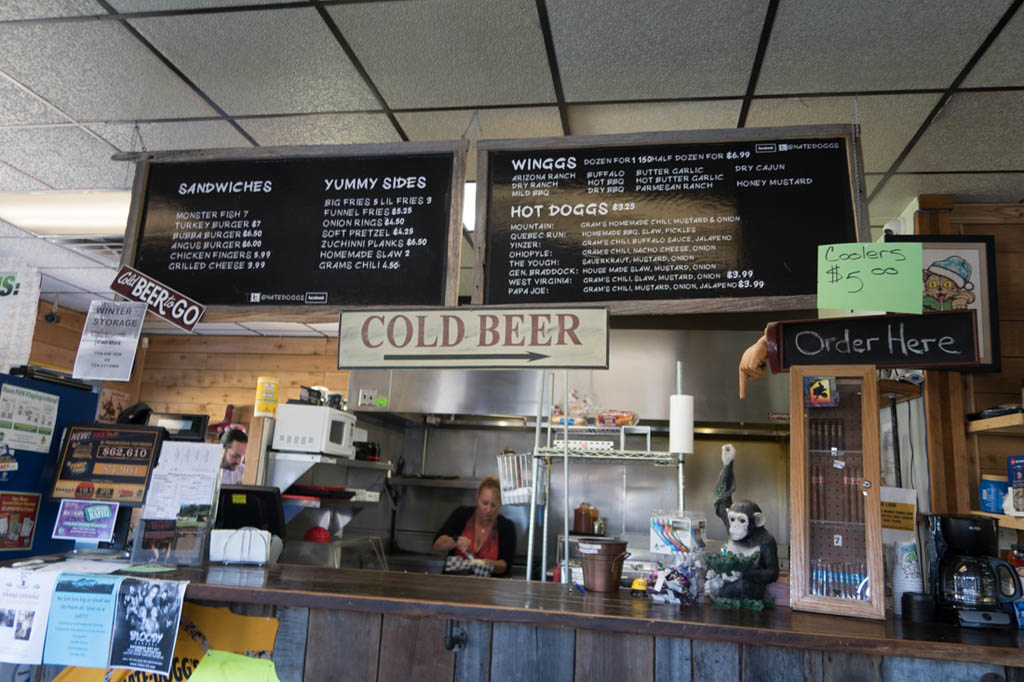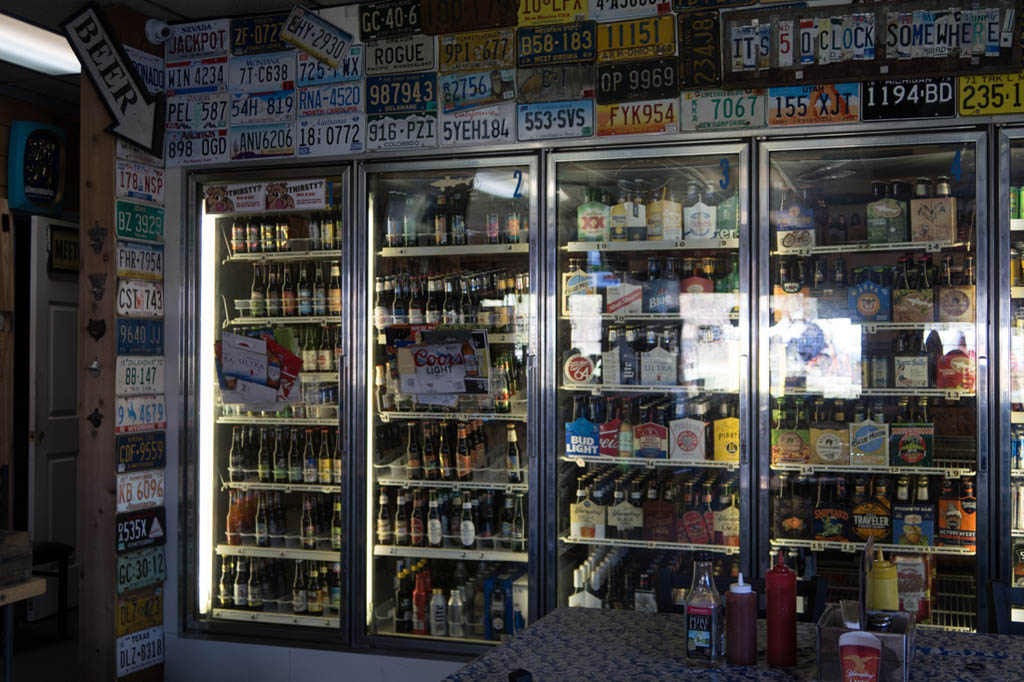 From there, we started our drive back to Northern Virginia.