This post may contain affiliate links. Please see my advertiser disclosure for more details.
---
The first full day of our Disney trip was spent at Magic Kingdom. It was an "Extra Magic Hours" day, and I had heard both good things and bad about Extra Magic Hours. On the plus side, as Disney resort guests, we'd get two extra hours in the park after its normal closing time. On the downside, I heard that Extra Magic Hour days were significantly more crowded. But, since we were going during a relatively off-peak time of the year, I figured that the extra crowds wouldn't be too bad.
We got to the park shortly after opening (but missed the rope drop ceremony).
We took our time walking down Main Street USA, making our way to Adventureland, the first recommended stop on our Touring Plan.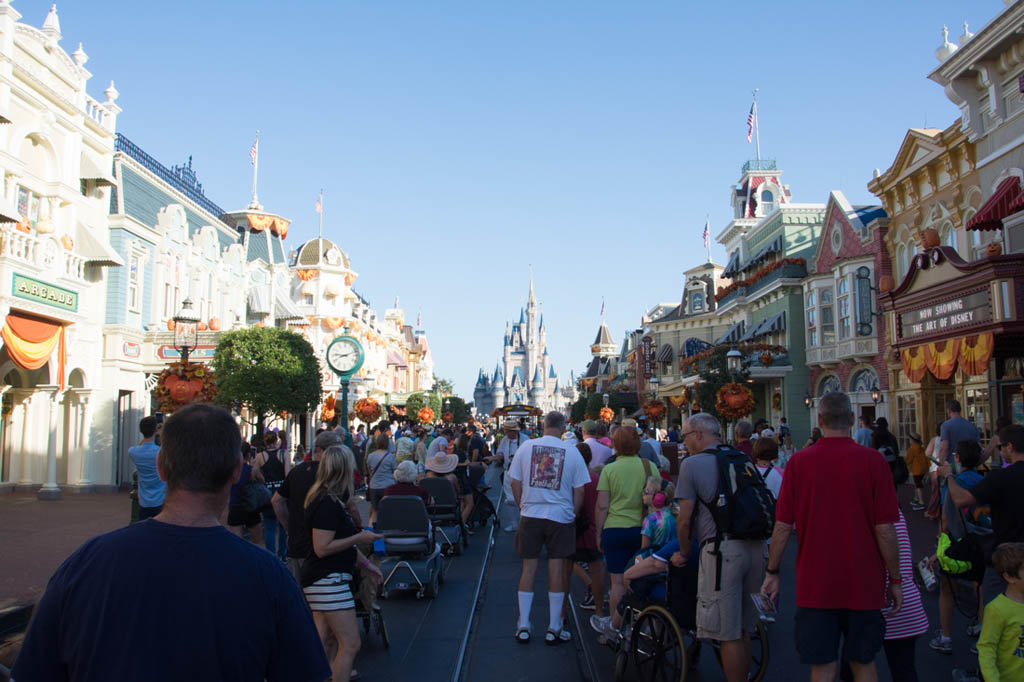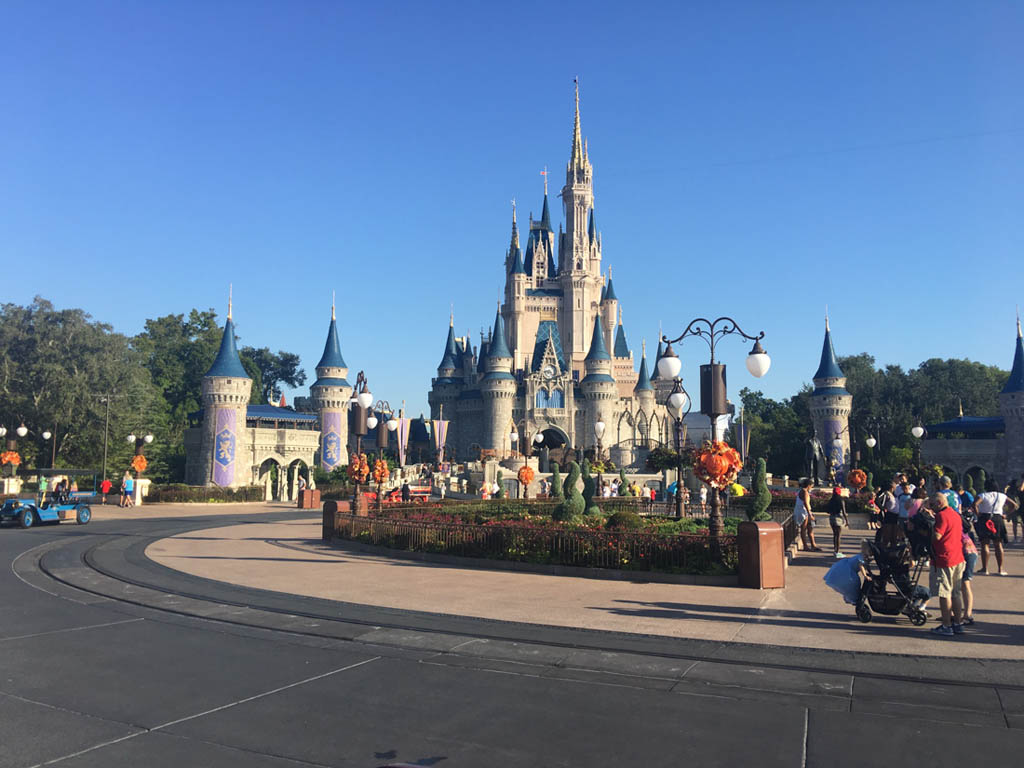 Since it was October, pumpkins and other fall decor abounded!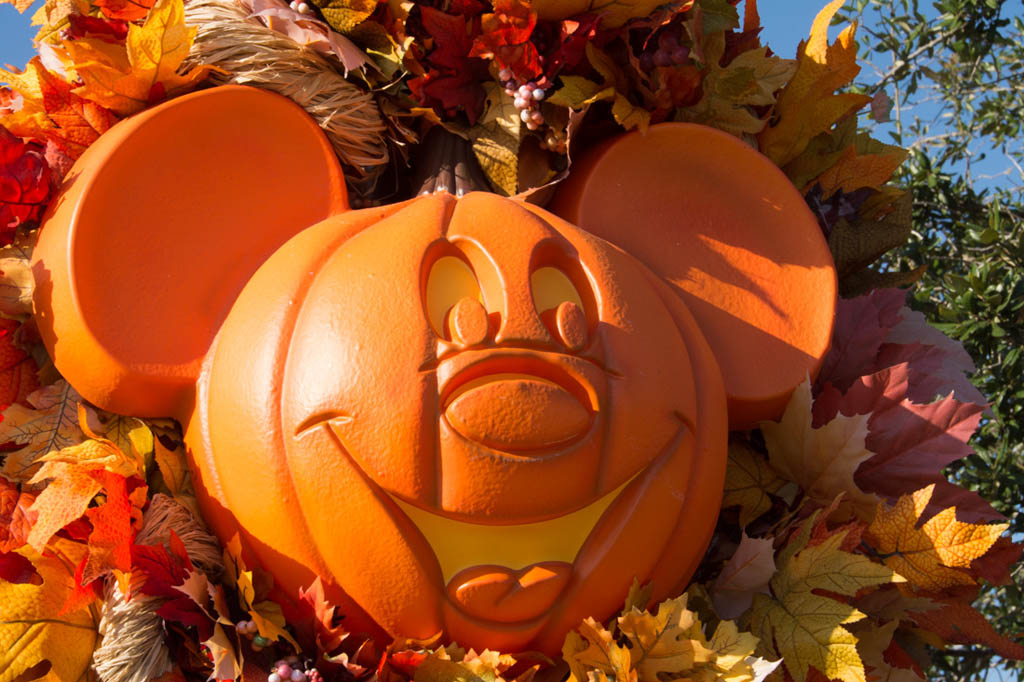 Adventureland
We hit up several rides in Adventureland, including the Jungle Cruise, Pirates of the Caribbean, and Dumbo.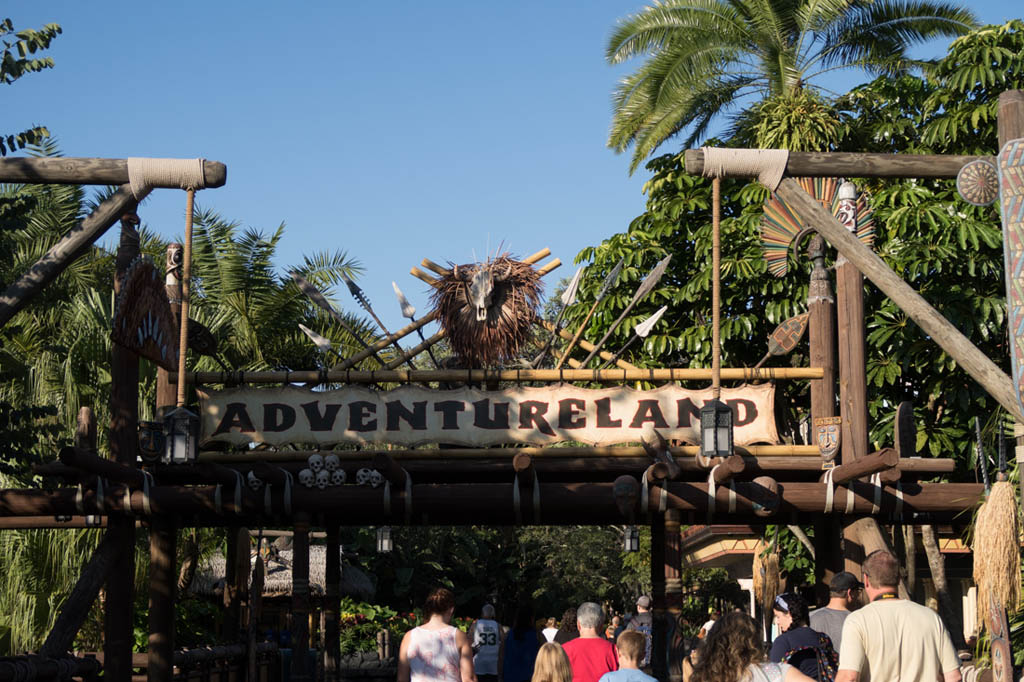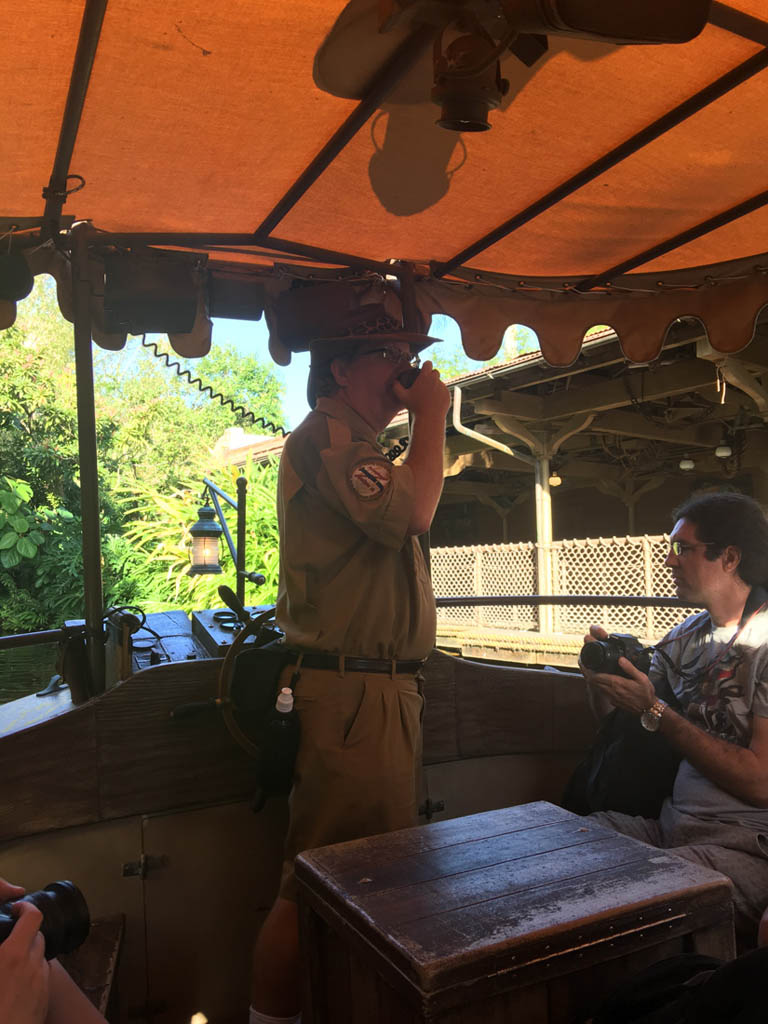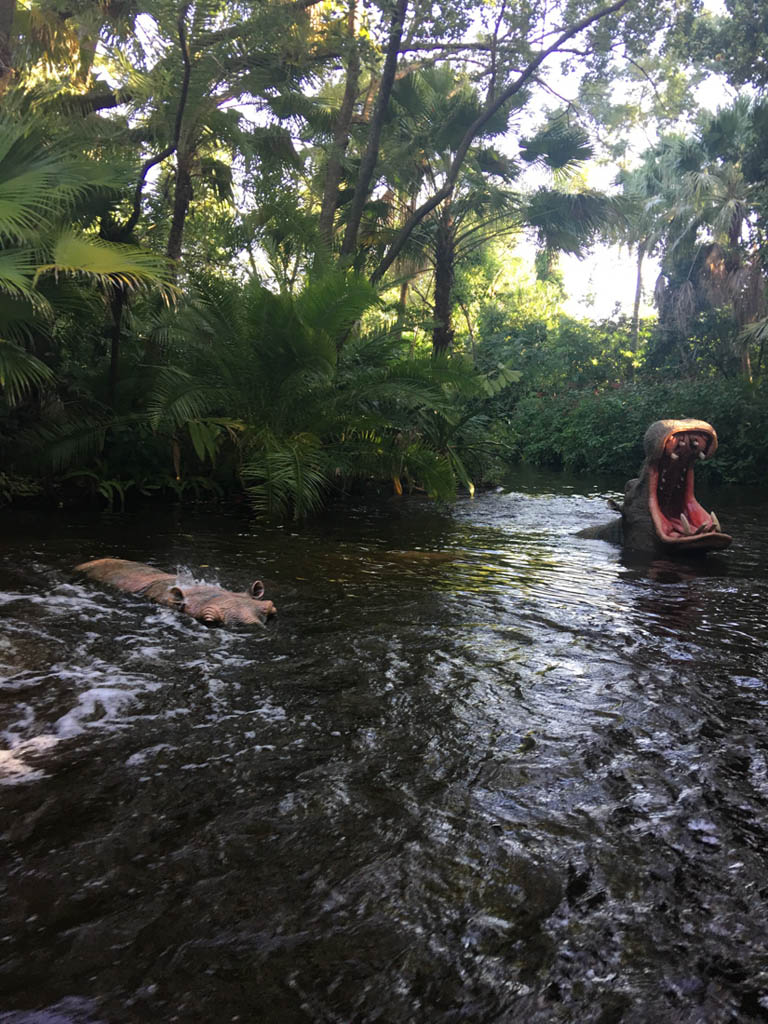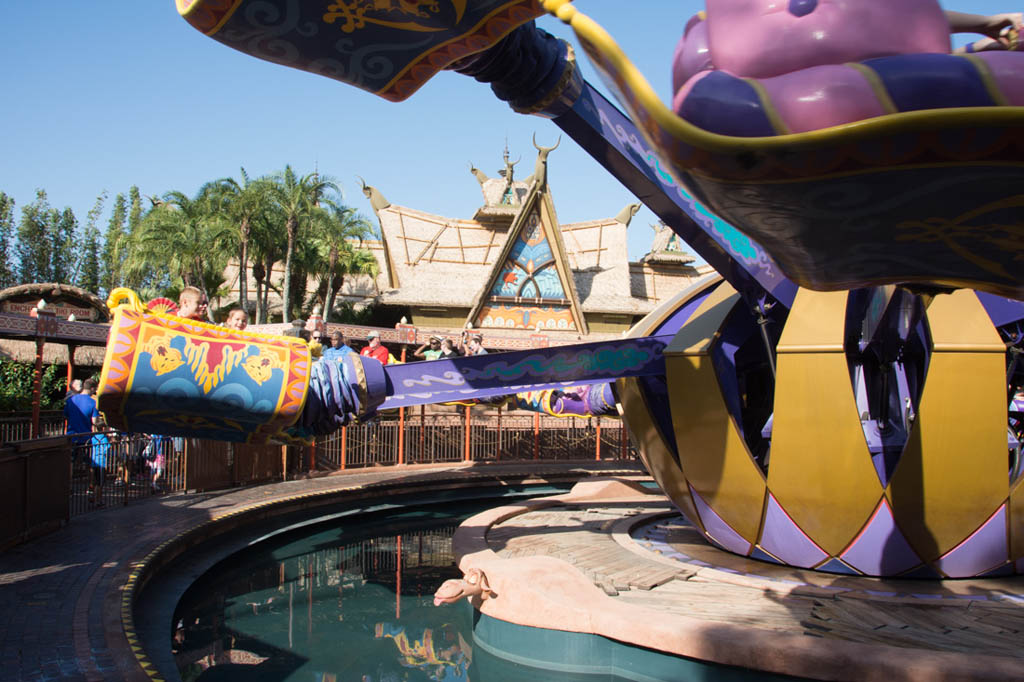 Here's Ken behind me on the Dumbo ride, taking video, and behind him is his brother-in-law and nephew.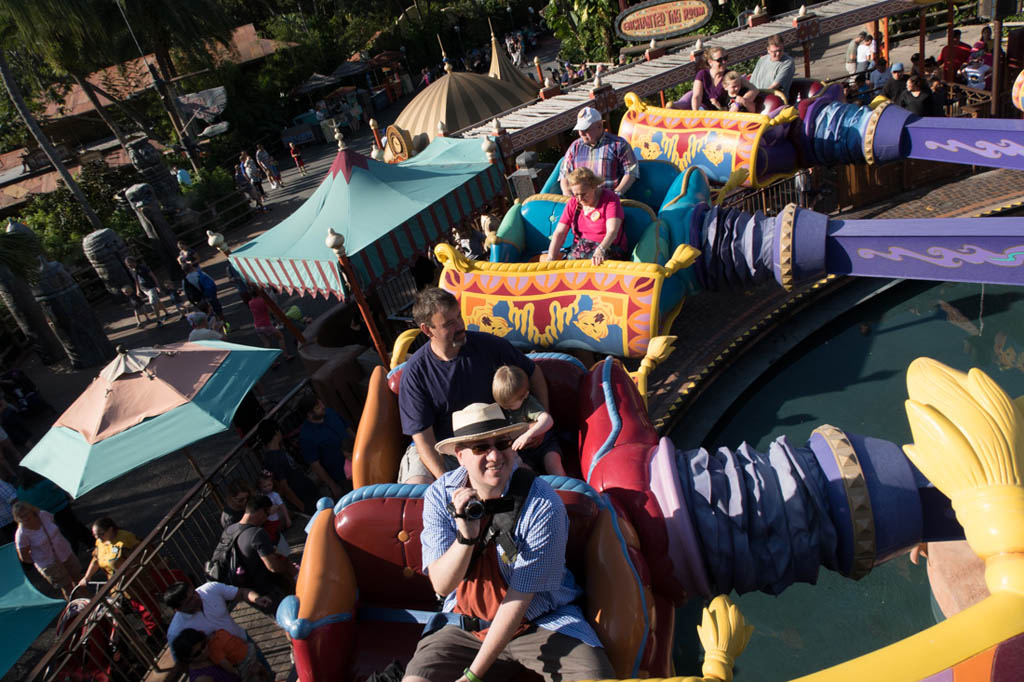 I must say that our Touring Plan was spot on with the wait times. We blew through all three of those rides with no more than a 5–10 minute wait each.
Then it was time for an early lunch at Be Our Guest. Our reservation time was for 10:45. When we made our Advance Dining Reservations six months earlier, that was the closest to "lunch" time that we could get. But, it was fine because by the time we stood in a short line and ordered and got our food, it was just shy of lunch time anyway. (Food pics and Disney Restaurant Reviews will come in a future post!)
Fantasyland
After our lunch, we headed to Fantasyland. We waited in line for It's a Small World. The line was moving pretty slow (at least compared to the much quicker lines earlier that day), and after about 20 minutes in line, they announced that there was a technical difficulty with the ride and it was being shut down! They gave us fast passes on the way out as compensation, which could be used on any ride, not just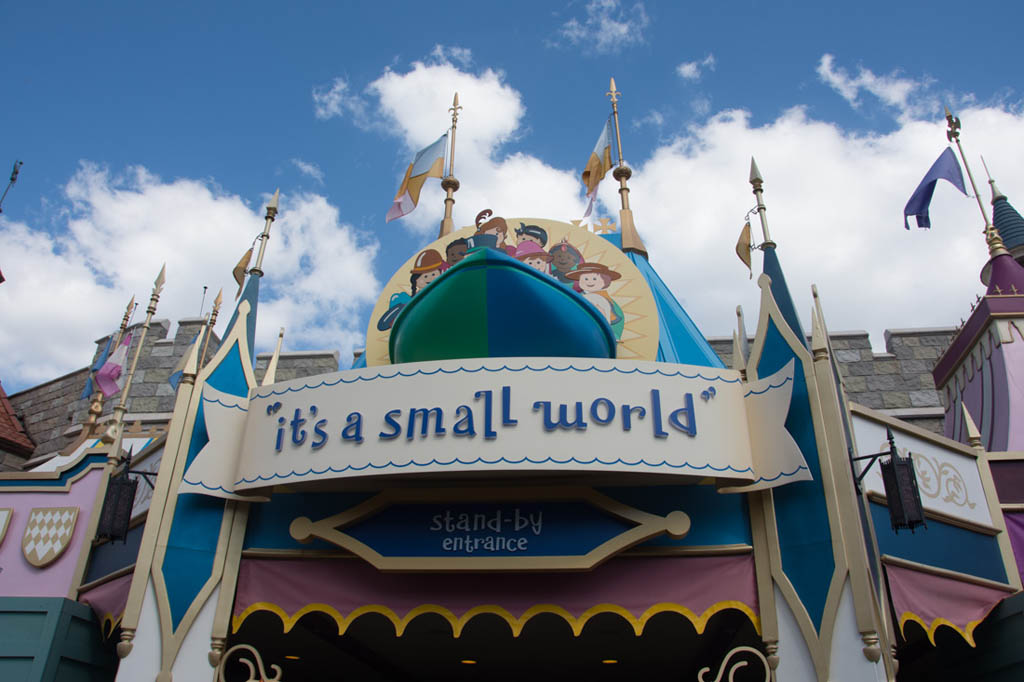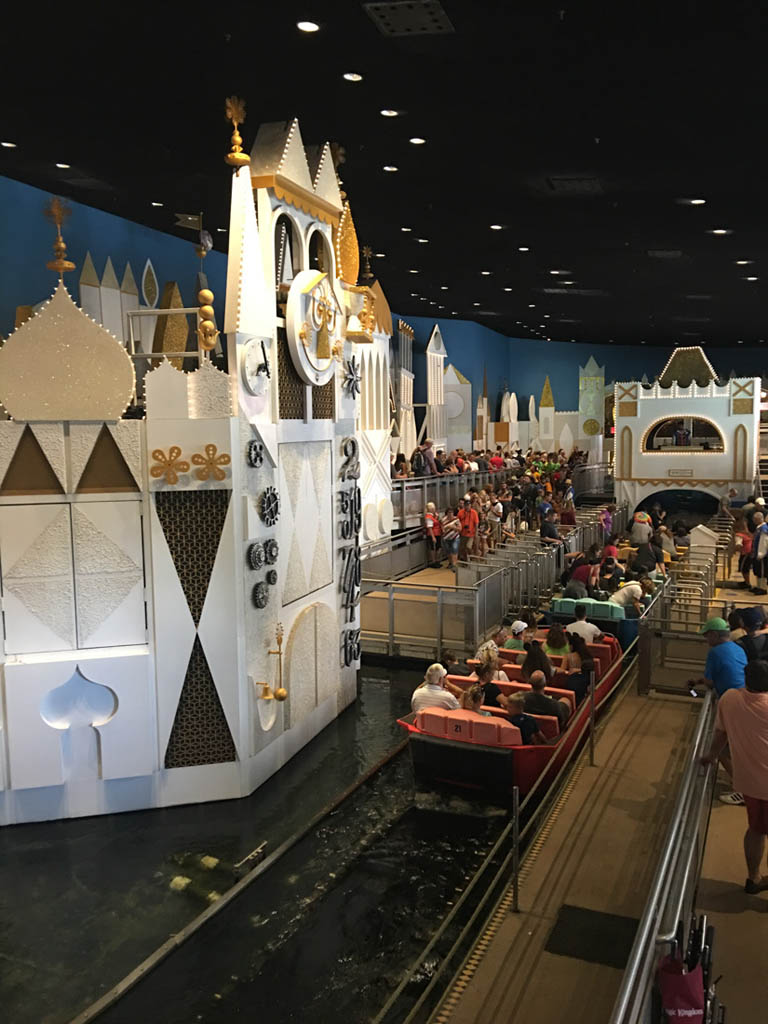 We hit up other rides in Fantasyland, including the carousel, The Mad Tea Party, and we used our fast passes for Enchanted Tales with Belle.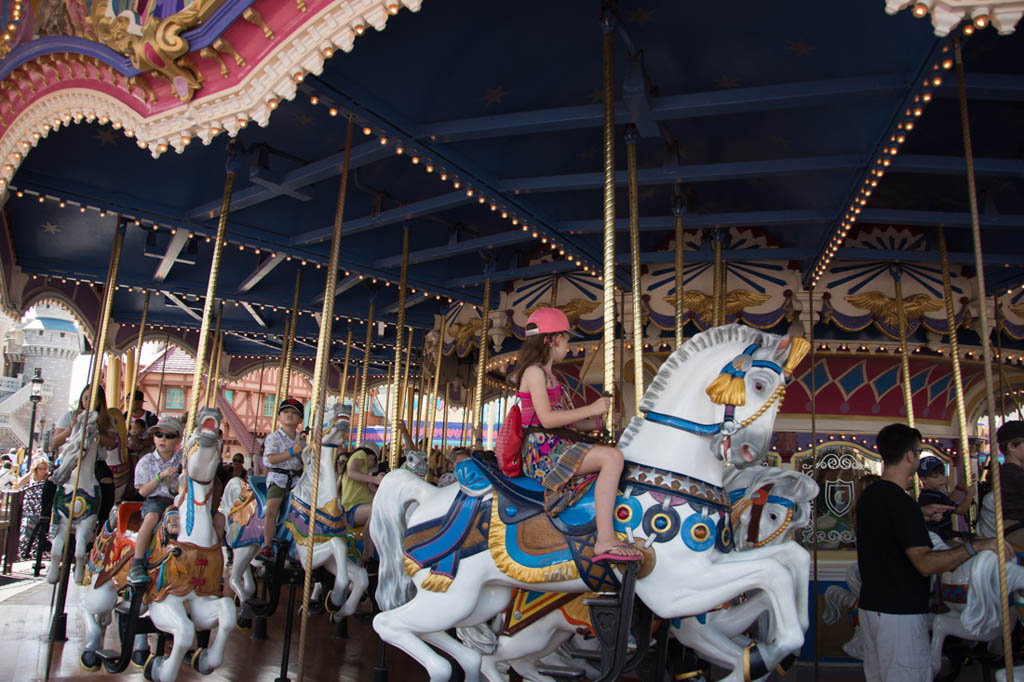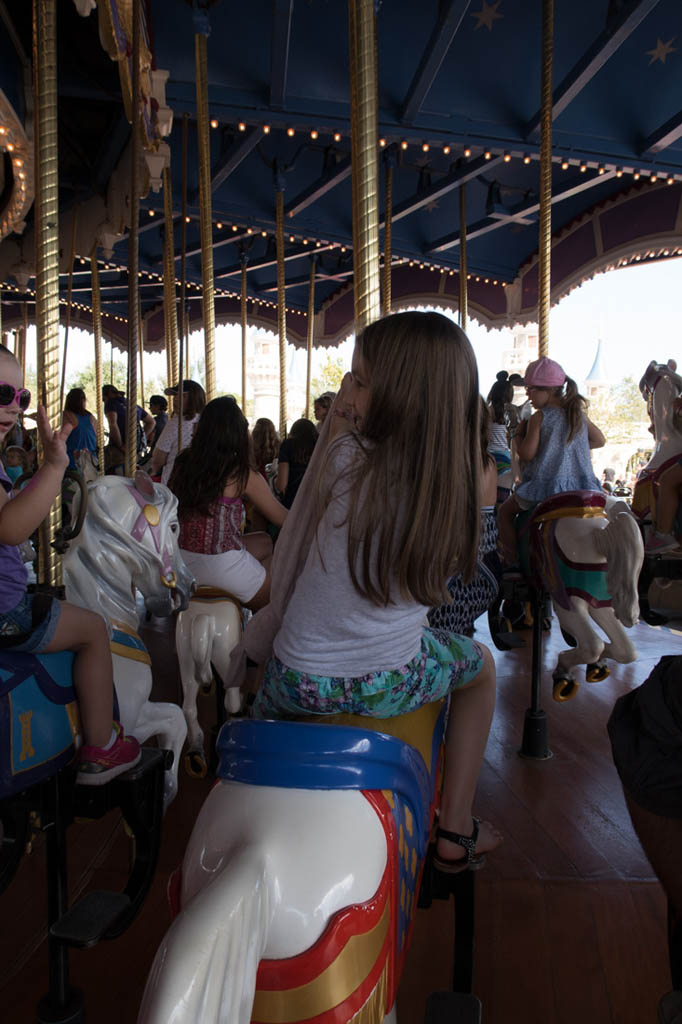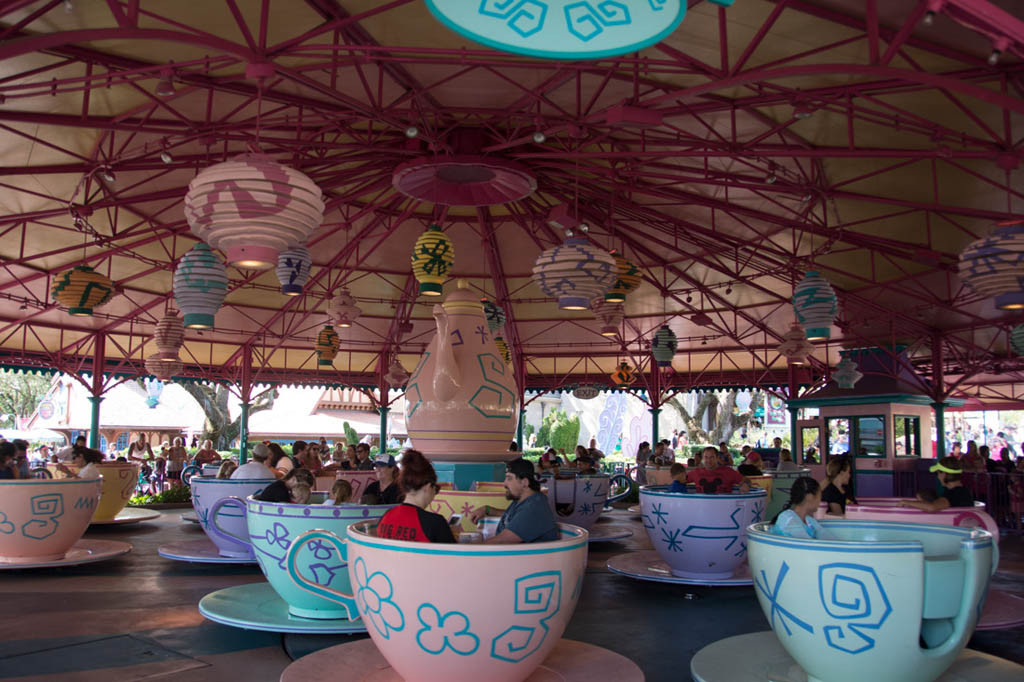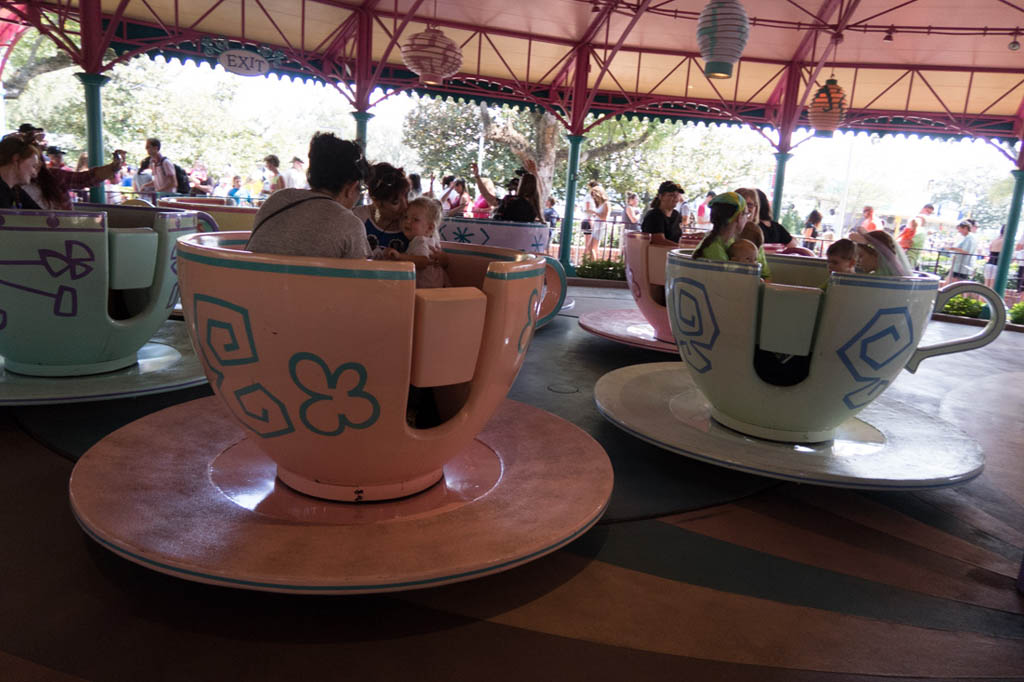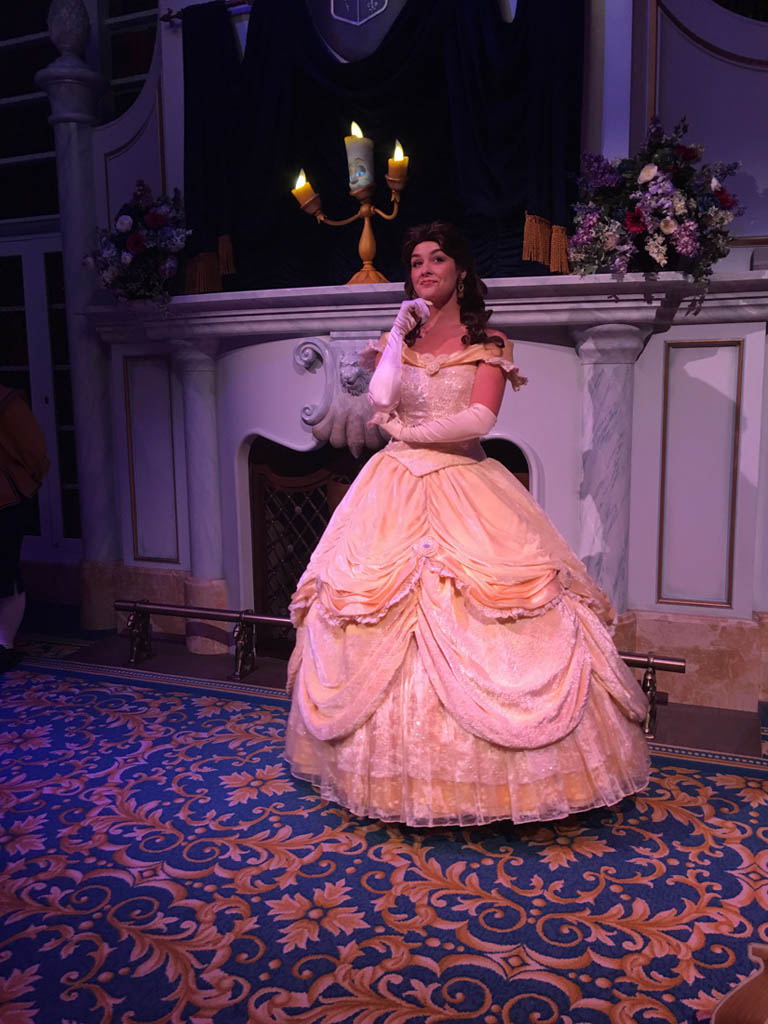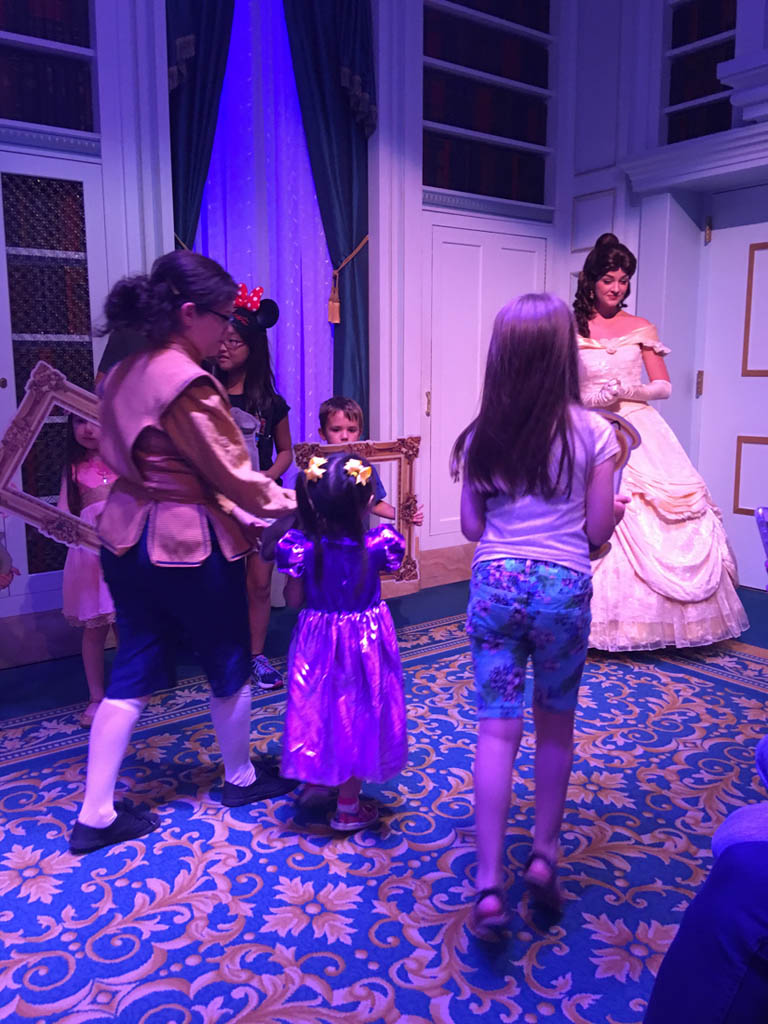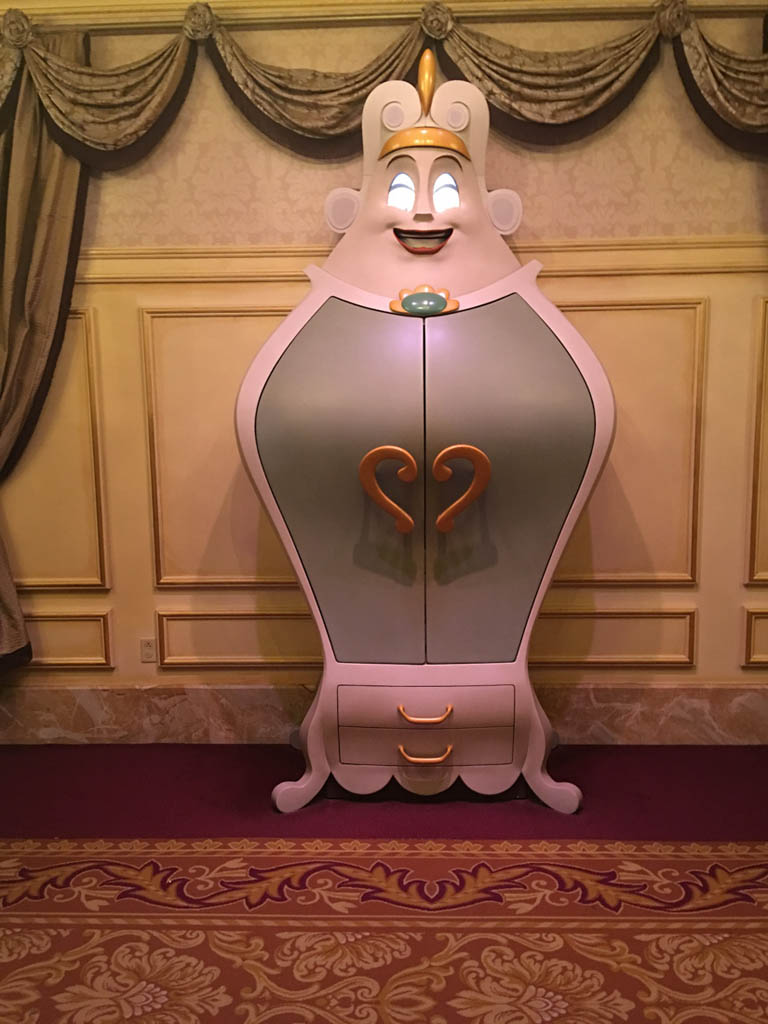 Tomorrowland
Next stop was Tomorrowland and using our Fast Passes on Space Mountain. I actually skipped Space Mountain. My back had been pretty sore for some reason, and I didn't want to exacerbate any problems. But, Ken, his sister, his brother-in-law, and niece all went on it, while I watched our 18-month old nephew. So, me skipping the ride worked out anyway since we were able to avoid any baby swap duties.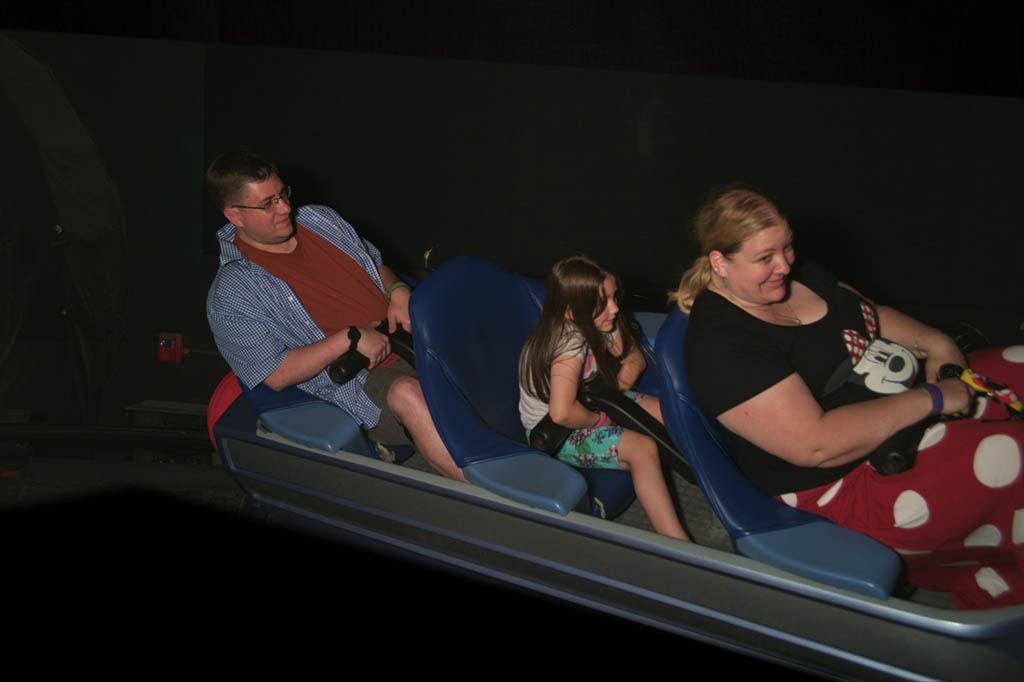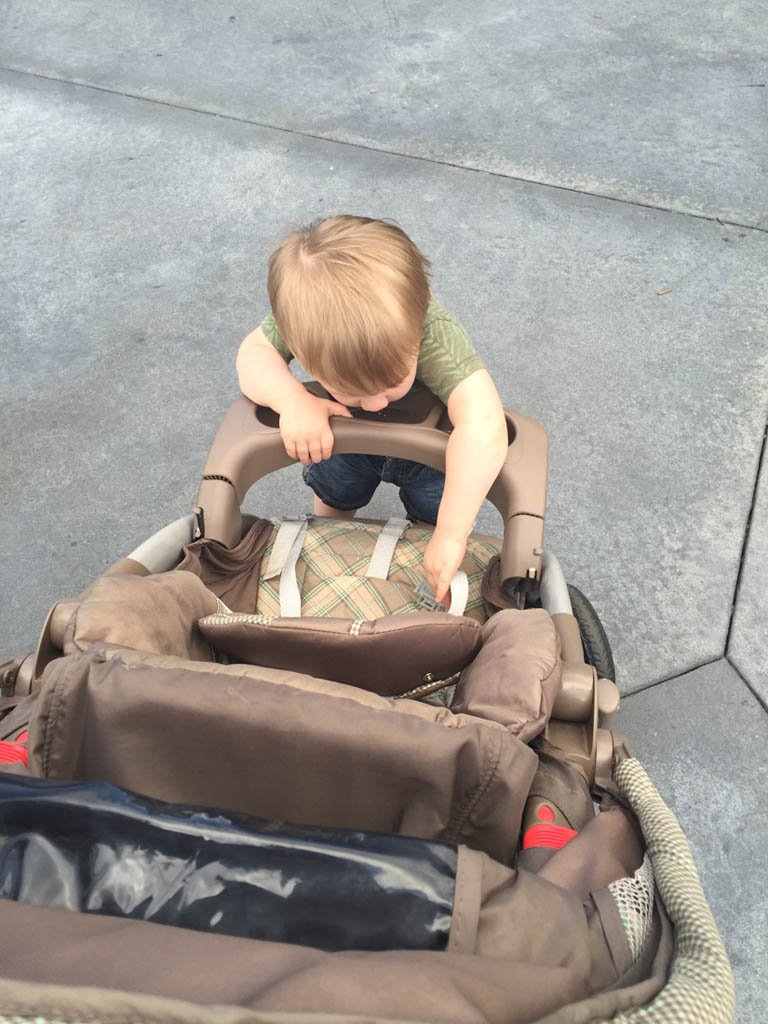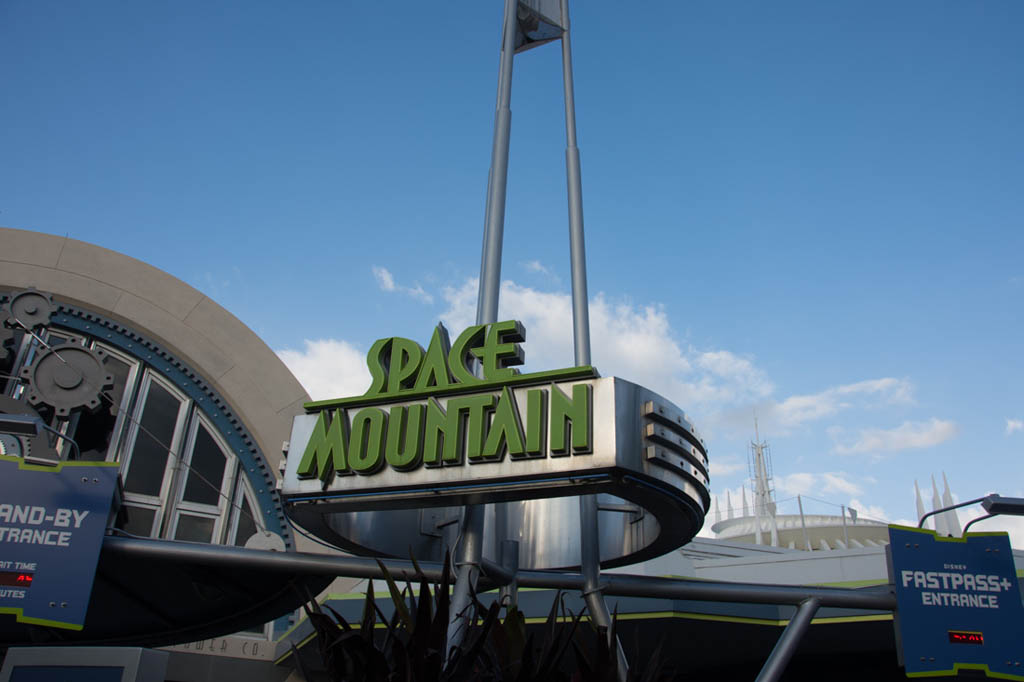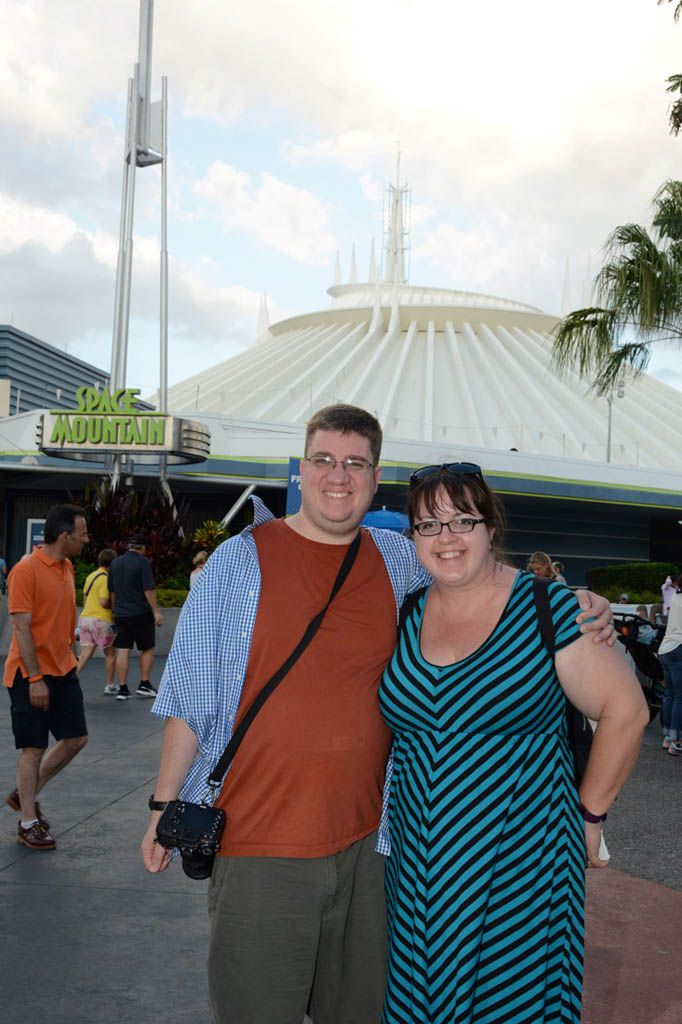 We went on several other rides in Magic Kingdom too, including the People Mover, the Carousel of Progress, and the Monsters Inc Laugh Floor show. (We went on the Buzz light year ride later that night after we got a Fast Pass for it after using up our first three).
Ken looks like he's concentrating so hard!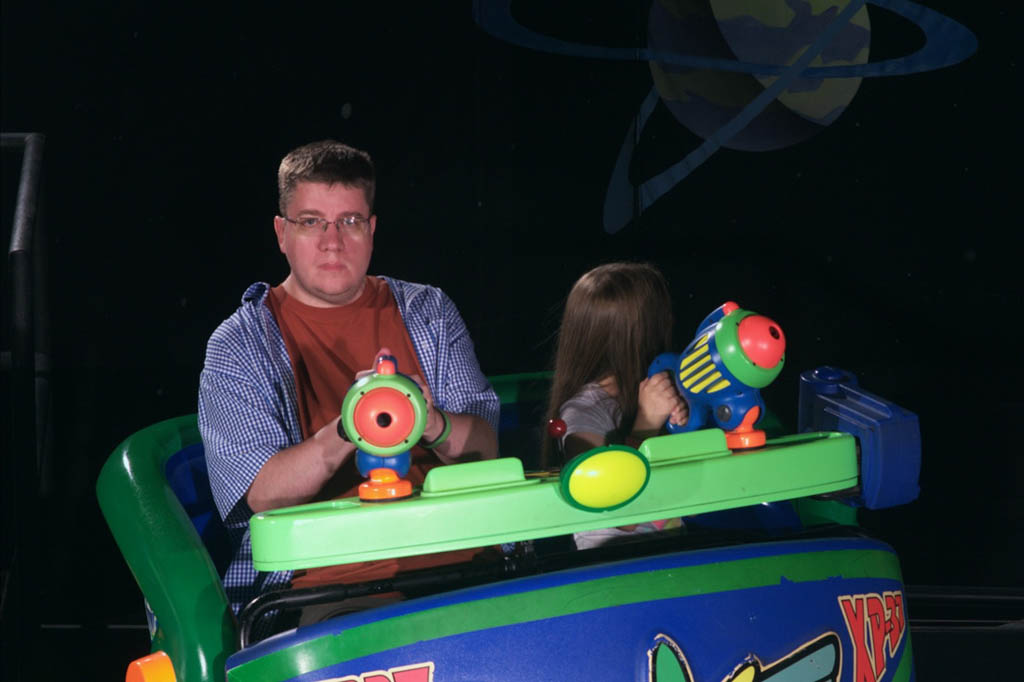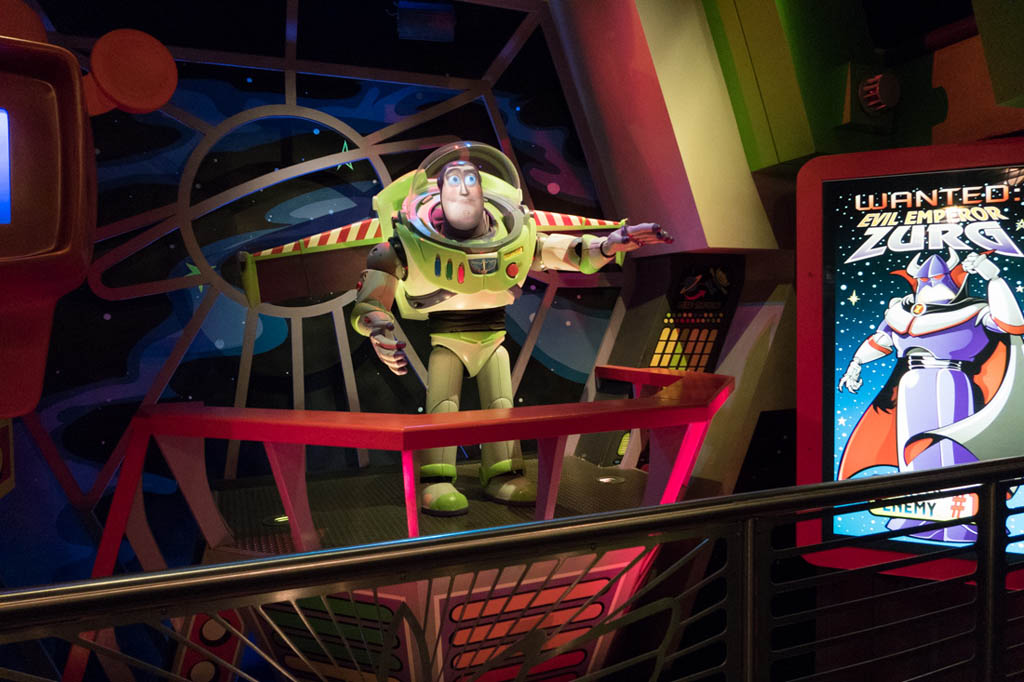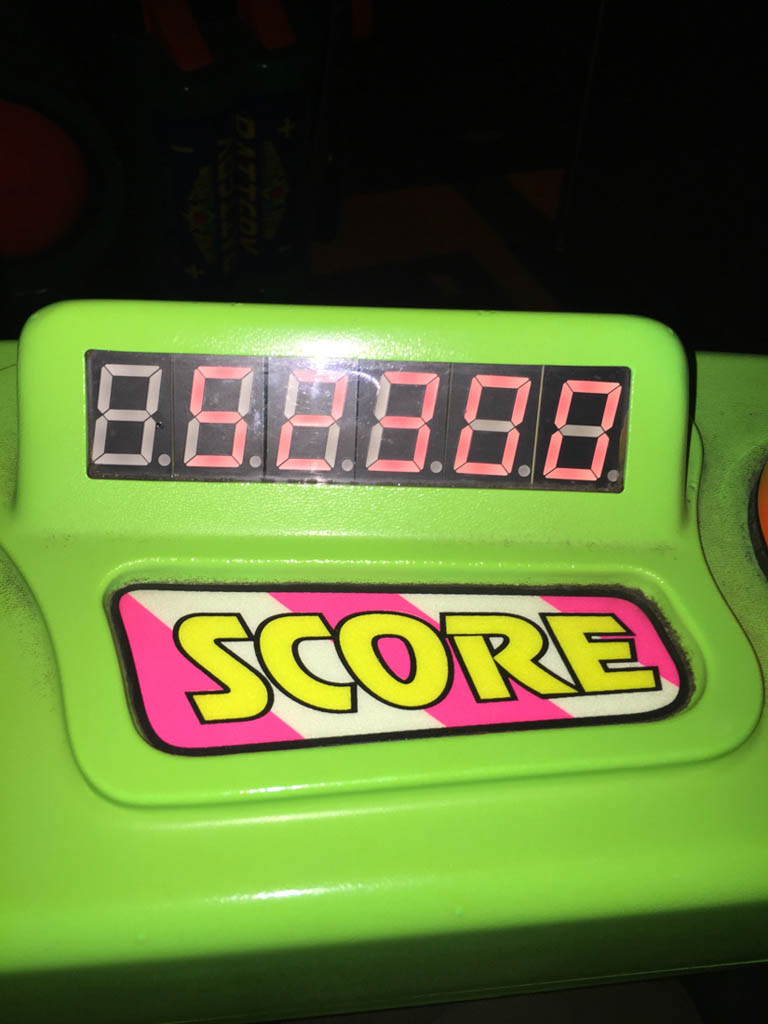 We spent some additional time in Tomorrowland.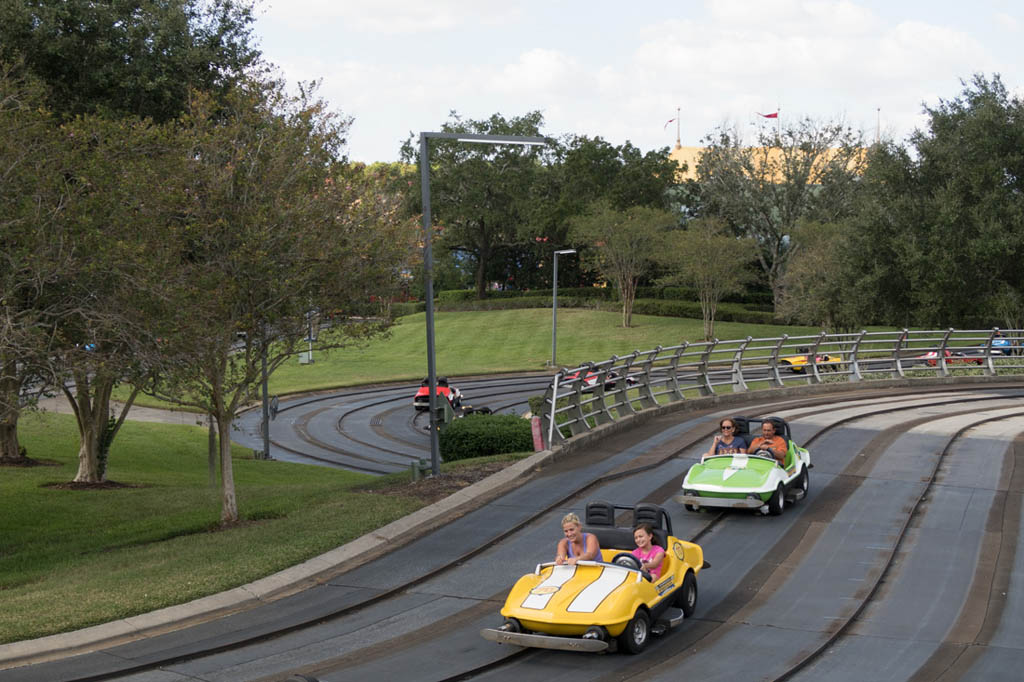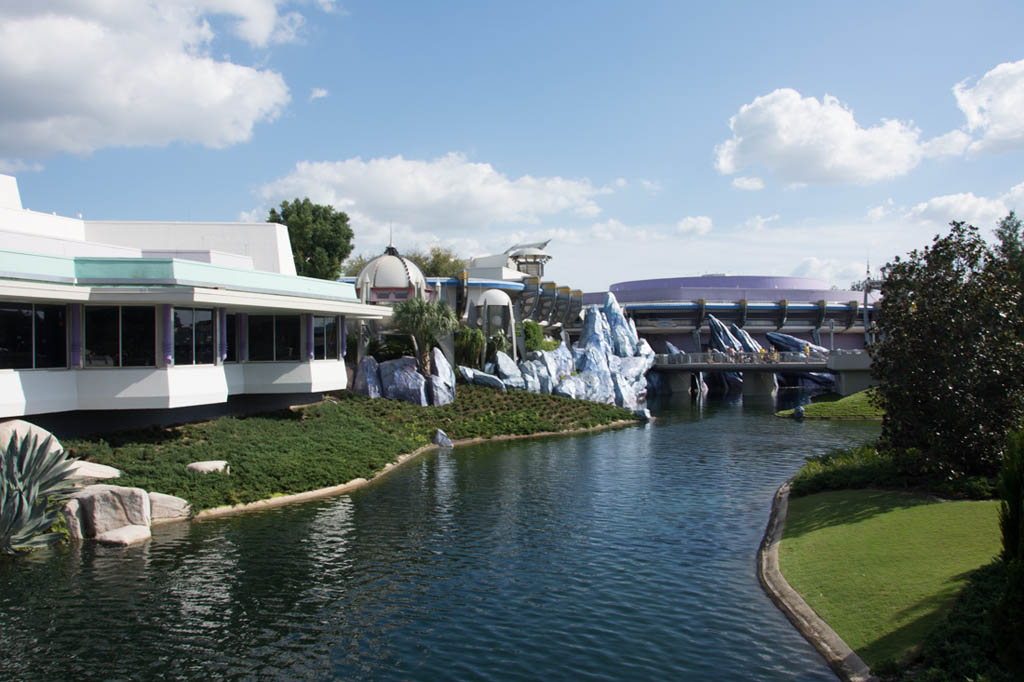 We headed back to Fantasyland, where we had Fast Pass tickets for Peter Pan, and then went back on It's a Small World, which had luckily reopened after it's malfunction.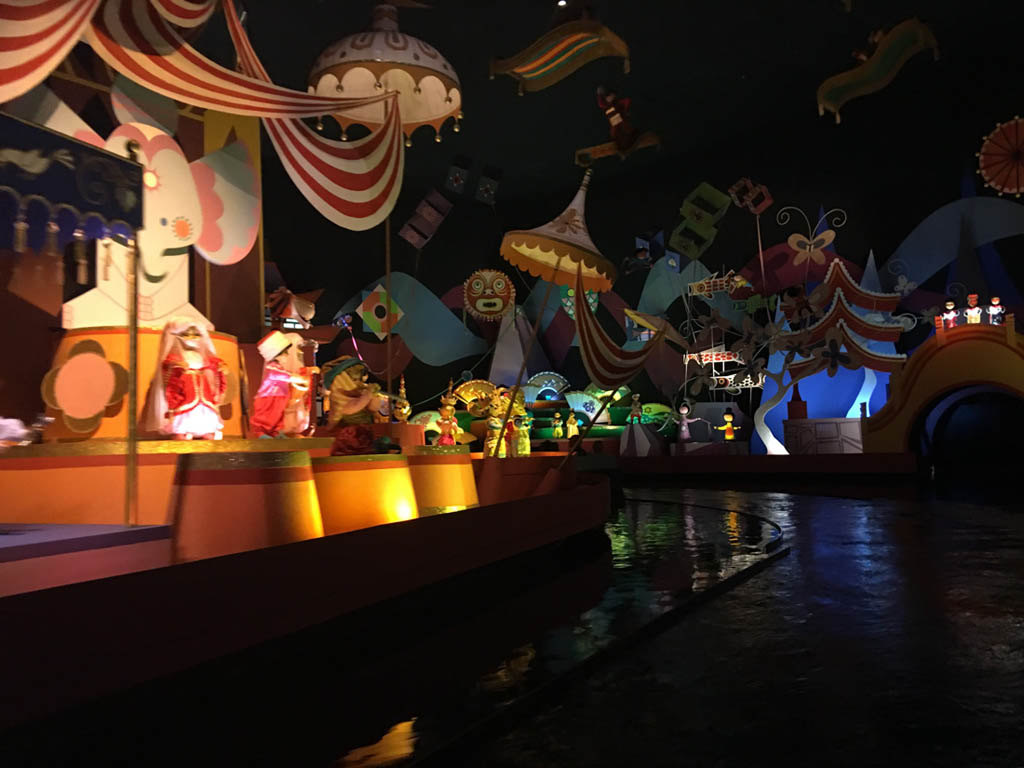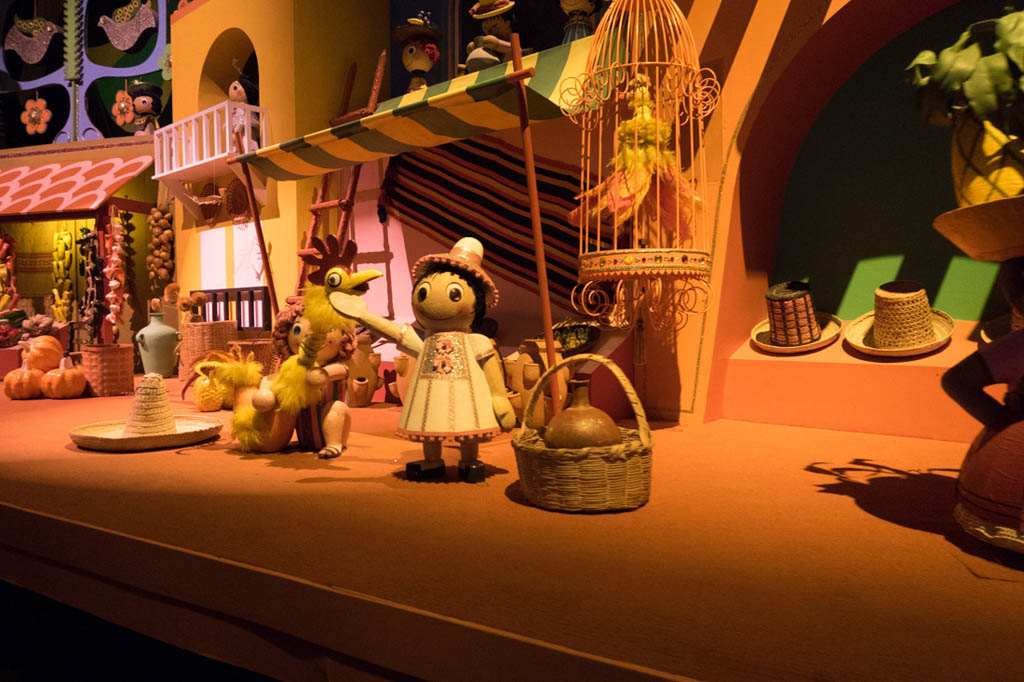 But, there was still some sort of major backup at the end of our ride.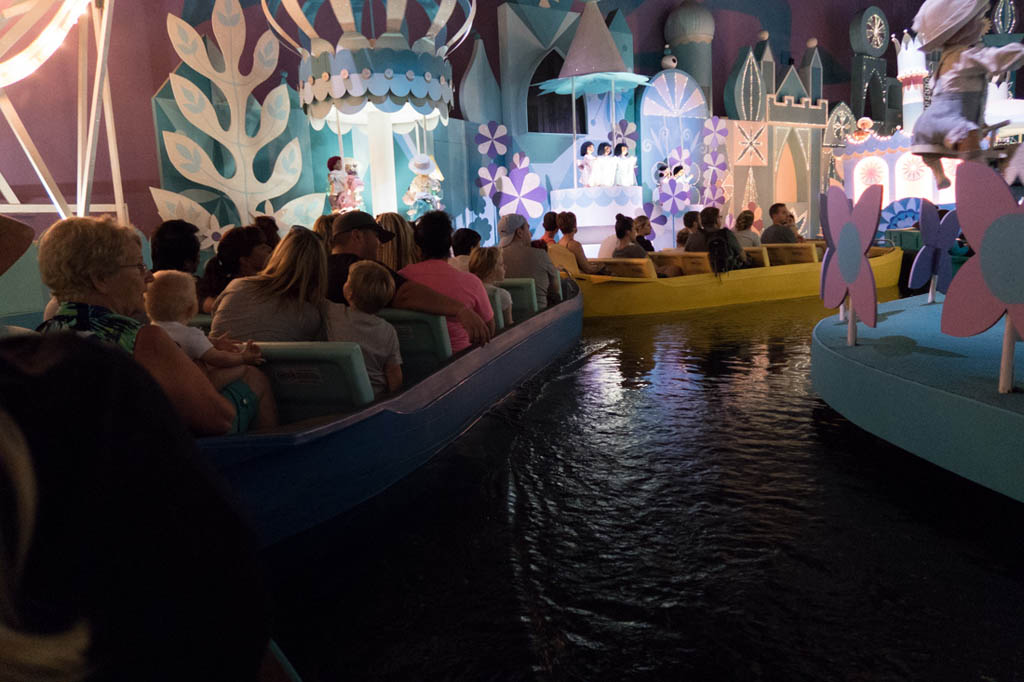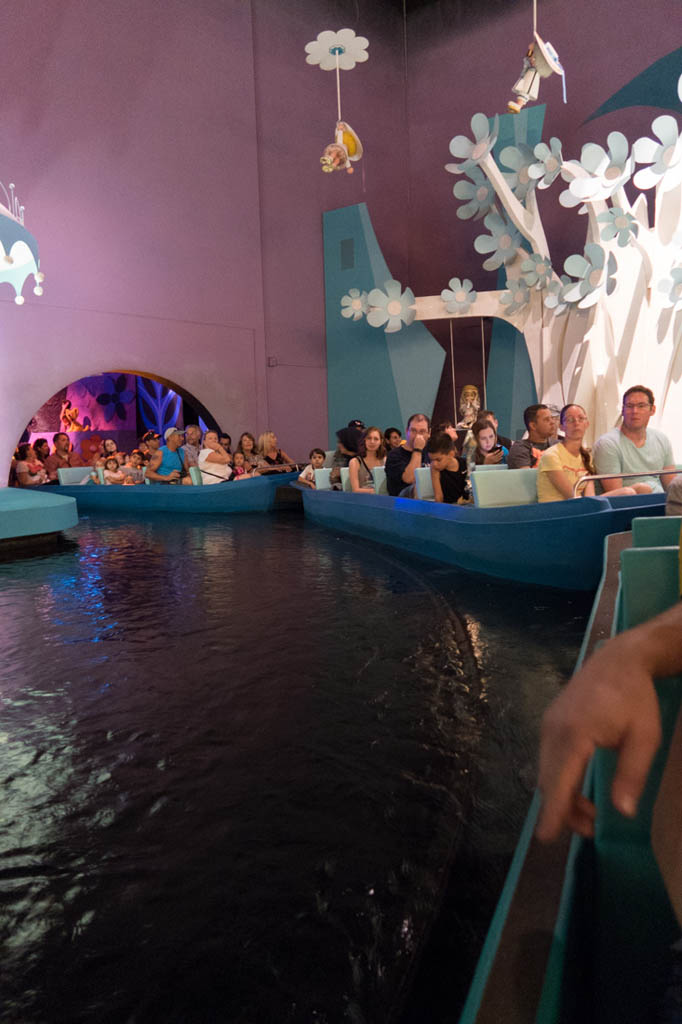 After the Peter Pan ride, we had used up our three fast passes, so we started reserving more through the Disney app. First, we booked a fast pass for the Haunted Mansion and then went on that.
Then we booked another fast pass for the Buzz Lightyear ride, and then grabbed some dinner at a counter service restaurant before going on the Buzz Light Year ride.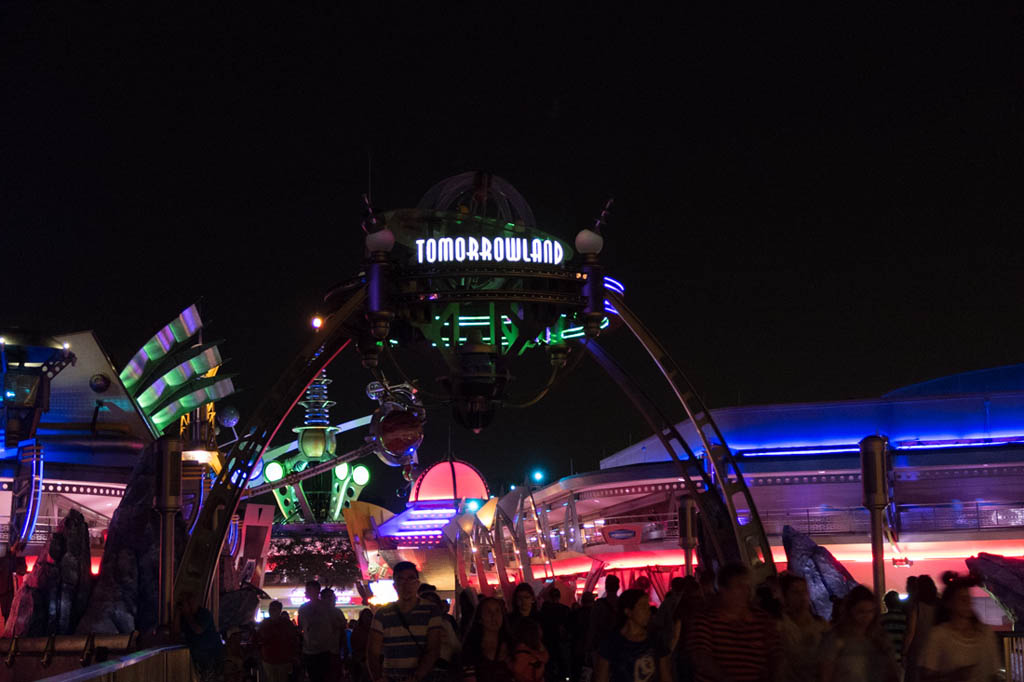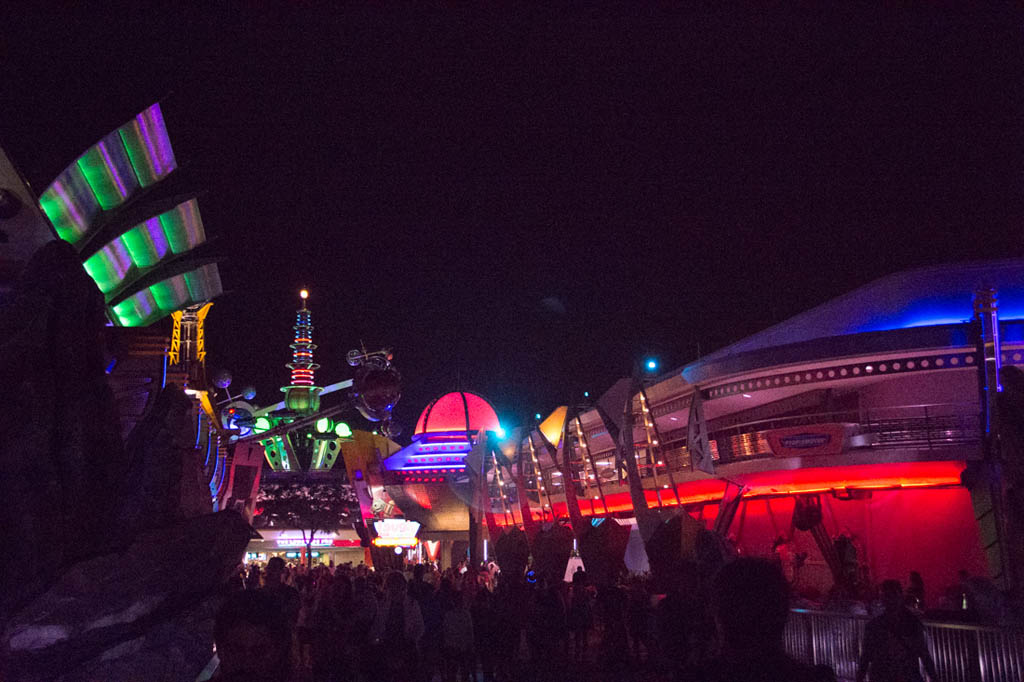 Night Time at Magic Kingdom and Wishes Fireworks
And, of course, we spent plenty of time taking pictures of Cinderella's Castle at night!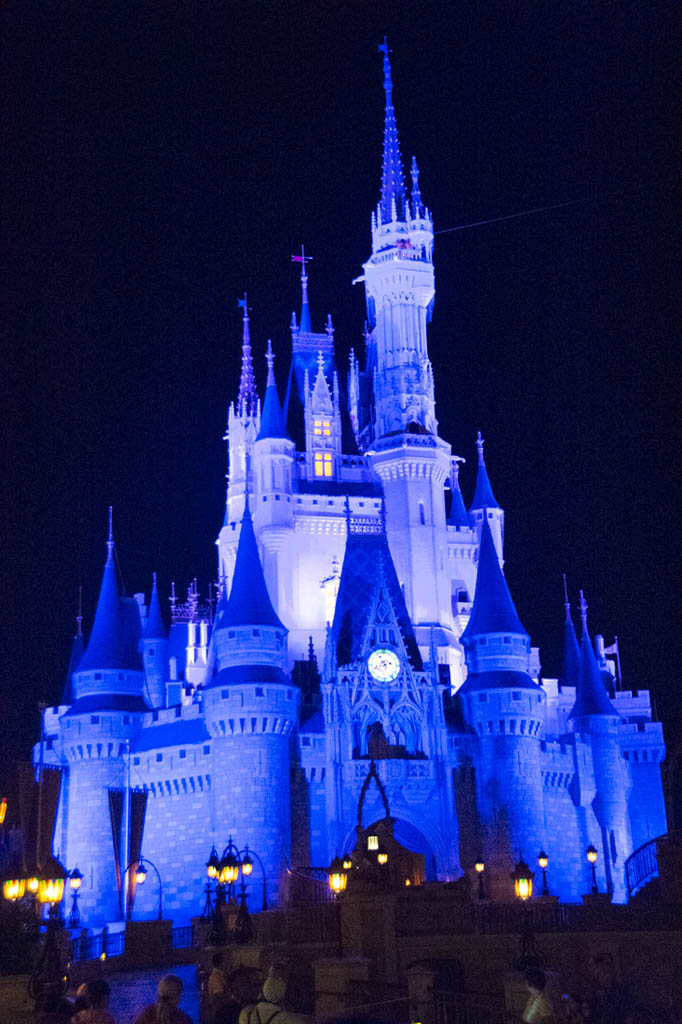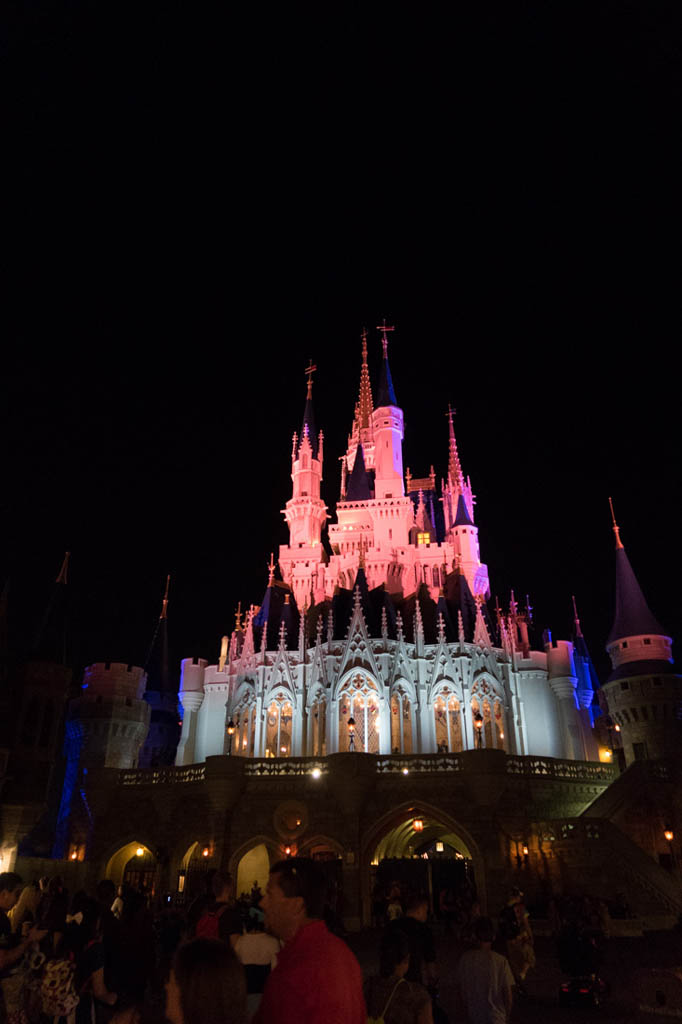 After a few more rides, it was time to find a spot for the evening Wishes fireworks display. And, we went to some of the Main Street USA gift shops for souvenirs while we waited for the fireworks to begin.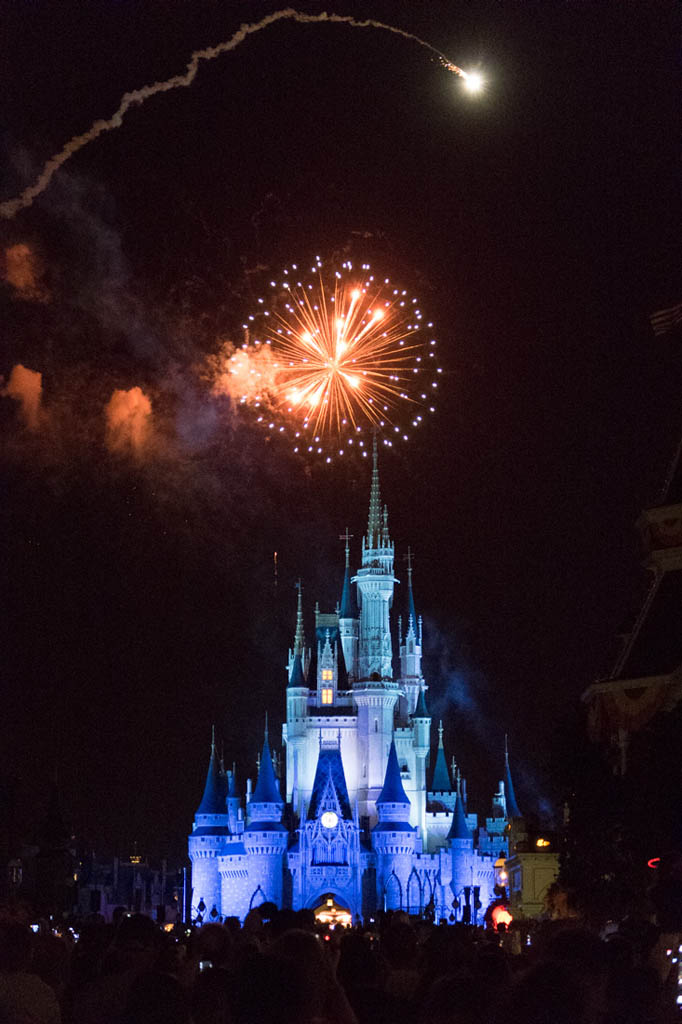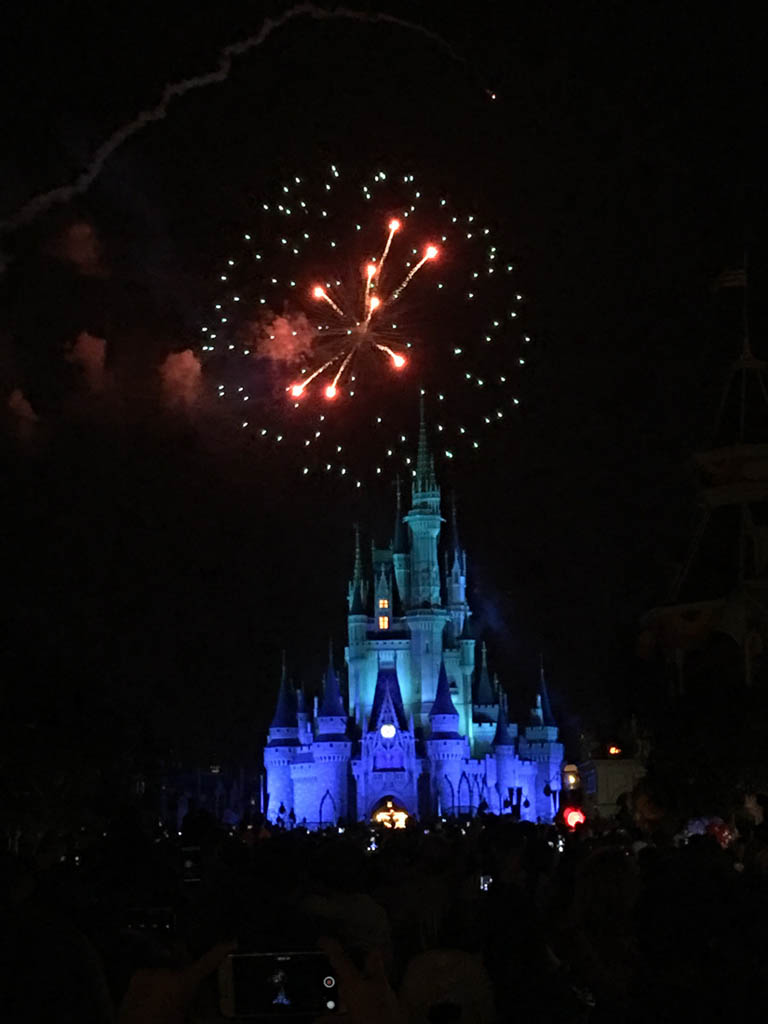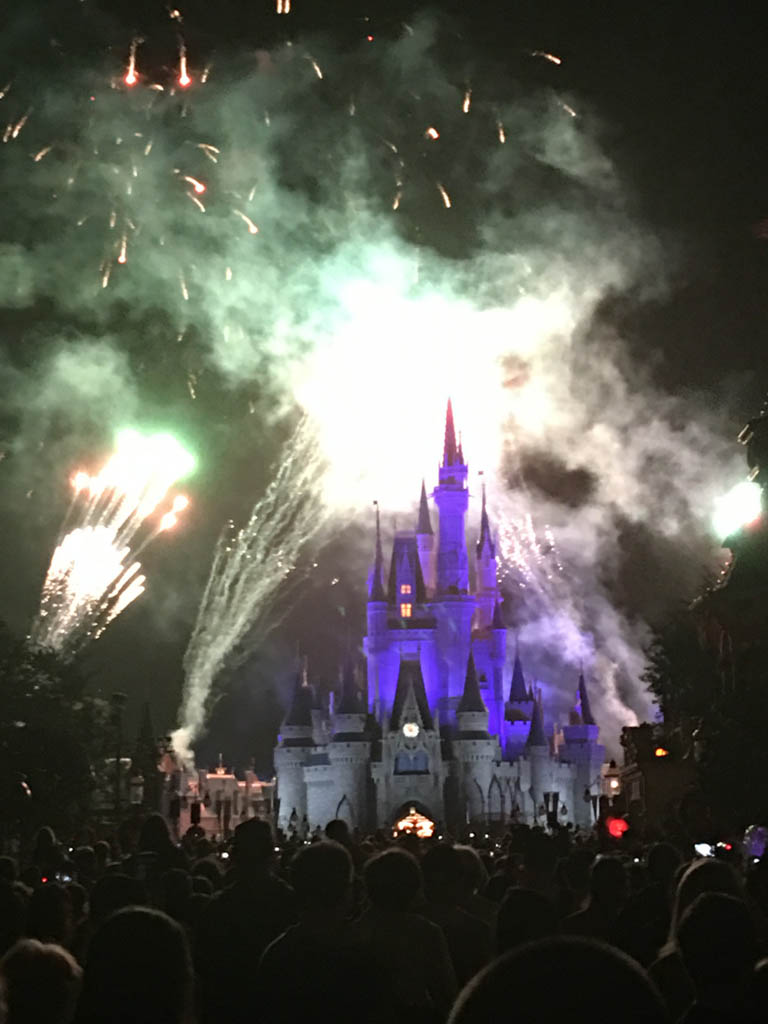 And with that, we were all totally beat. We never even took advantage of our Magic Hours because we were all ready to go back to the hotel and crash. We had another full day scheduled tomorrow for EPCOT!