This post may contain affiliate links. Please see my advertiser disclosure for more details.
I know that Christmas must feel like FOREVER ago, but I just got around to sorting through our photos for Christmas. Just after Christmas, I got a cold from hell, then Ken got hit with the flu, and we actually just got back from a trip to Arizona! So, that's a longwinded way of saying it took me a while to look at all our photos!
For Christmas, Ken and I traveled to Dallas, where my sister and her family lives. Our trip started out a bit rough, with a late night flight cancellation and all sorts of drama trying to get rebooked for another flight. But, we made it!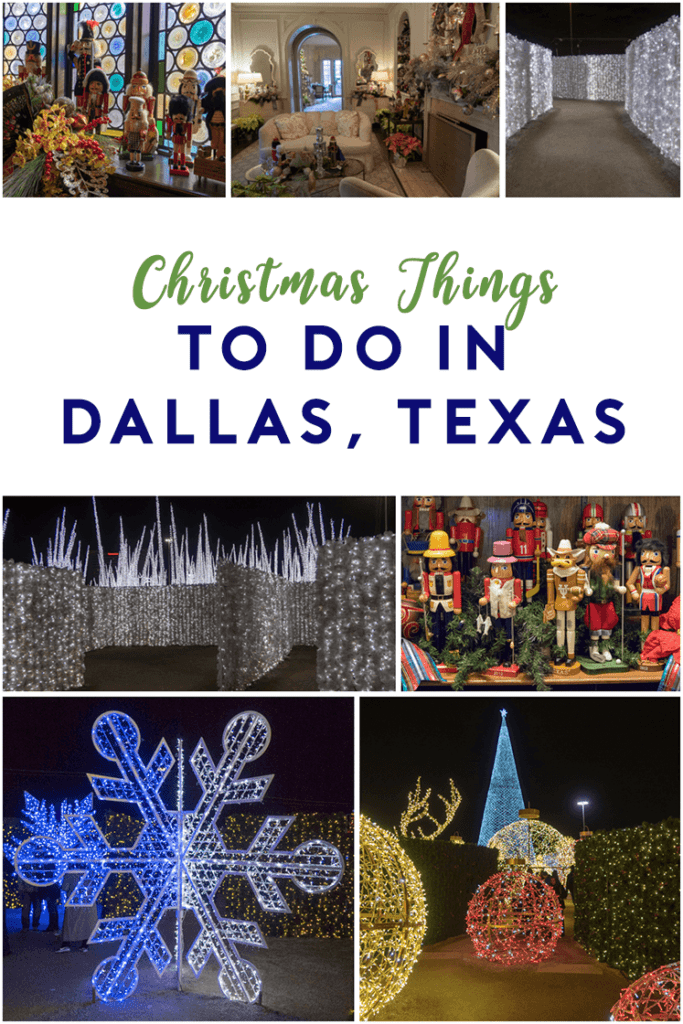 My sister had some lovely Christmas-y things planned for us, including the "12 Days of Christmas" displays at the Dallas Arboretum and Botanical Garden, as well as "Enchant," a really amazing Christmas light maze and display.
Dallas Arboretum and Botanical Gardens 12 Days of Christmas
On Christmas Eve, we headed to the Dallas Aboretum and Botanical Gardens. You know that Ken and I are complete suckers for botanical gardens. (Like our visits to them in Atlanta, DC, Santa Cruz, Las Vegas, Key West, and Philadelphia. And still some that are in my to-be-blogged file of Des Moines and San Francisco!)
For the Christmas season, the Arboretum has its 12 Days of Christmas display, where it decorates its huge gazebos according to the themes from, well, the 12 Days of Christmas!
For example, here is the 7 Swans a Swimming Display: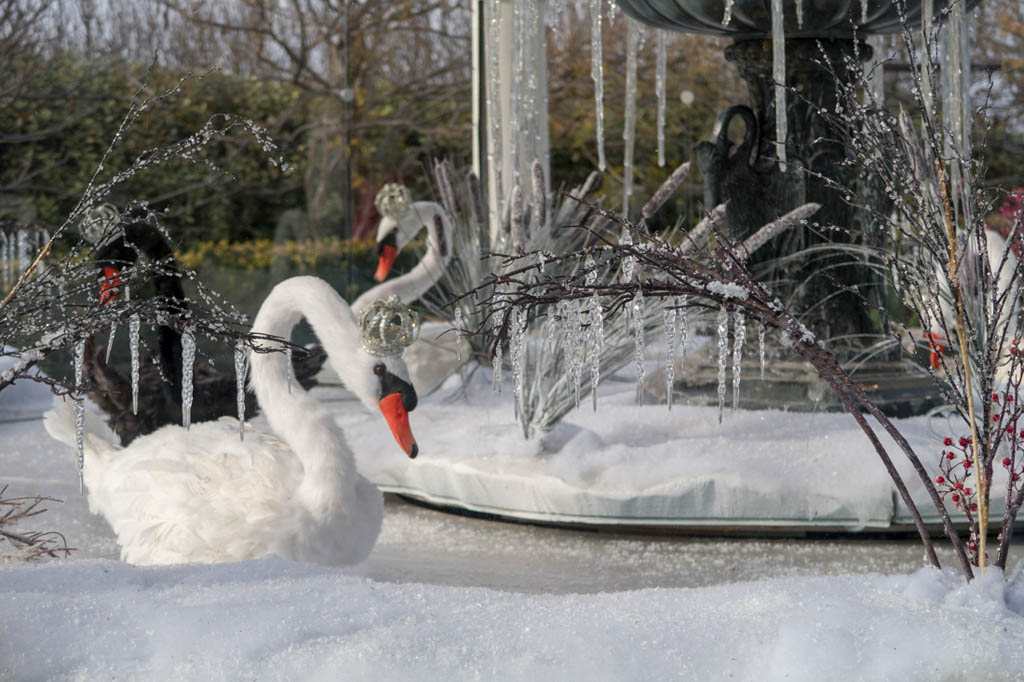 And, here's the 9 Ladies Dancing Display: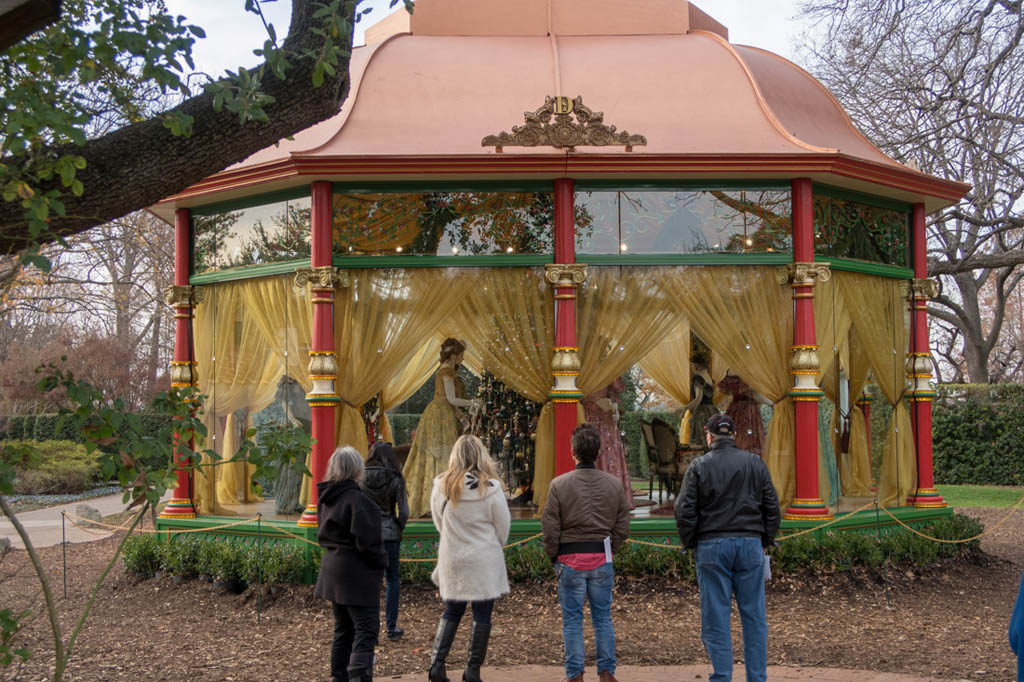 You get the idea. I hear that these are even more spectacular at night, but we went there on Christmas Eve, and it was closing before dark. (We were supposed to go the night before, but with our messed up travel plans, things got switched around a bit!)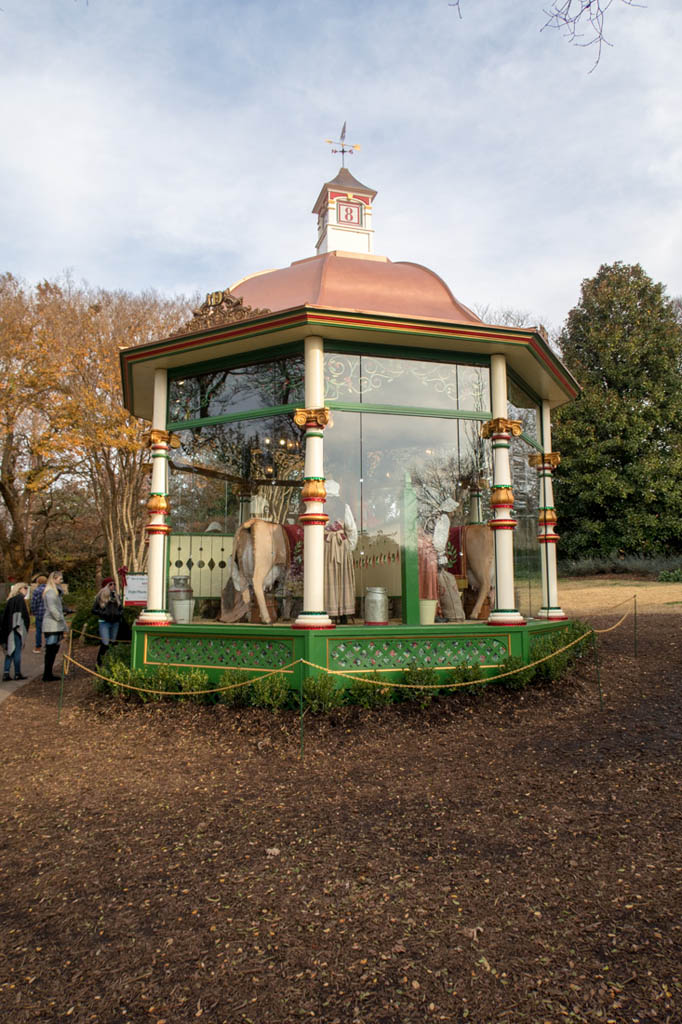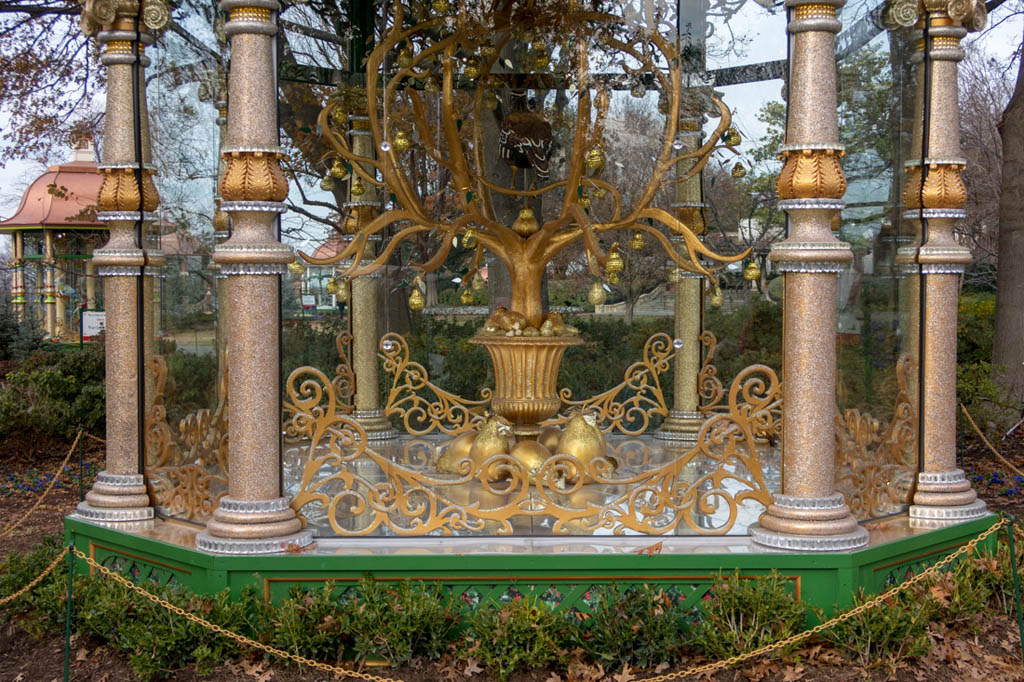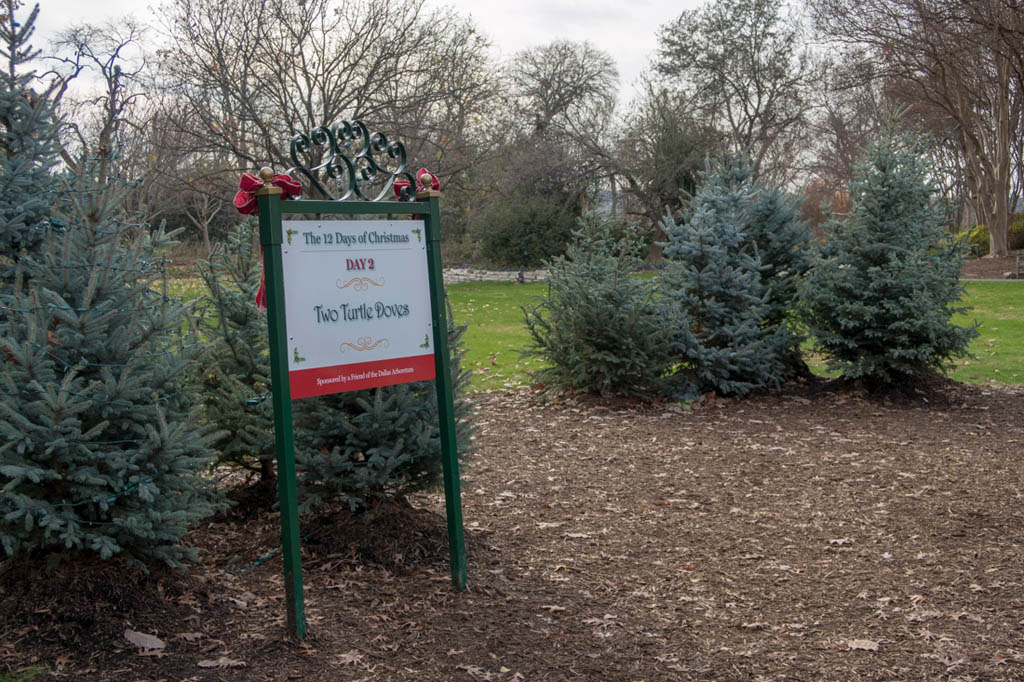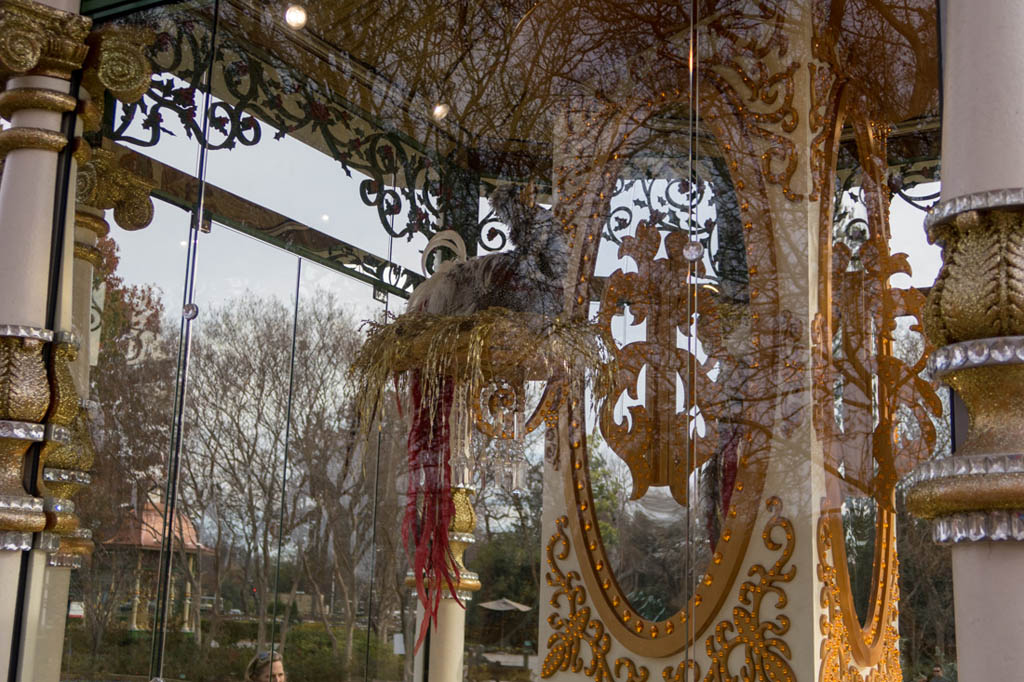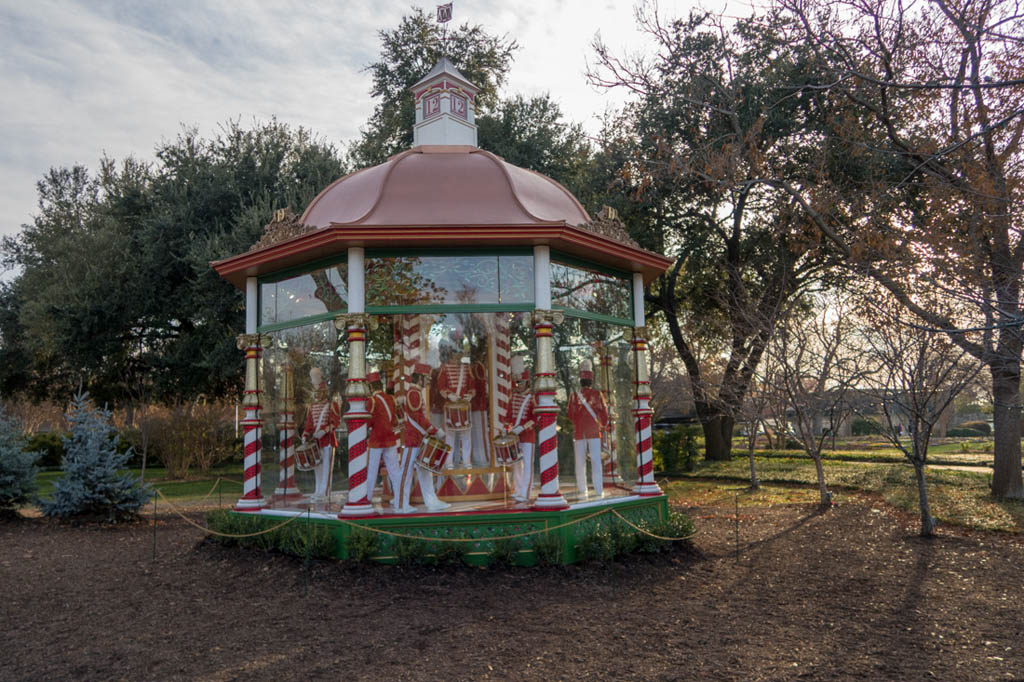 And, of course, being an Arboretum and Botanical Garden, there were just the general beautiful sites to observe throughout the grounds.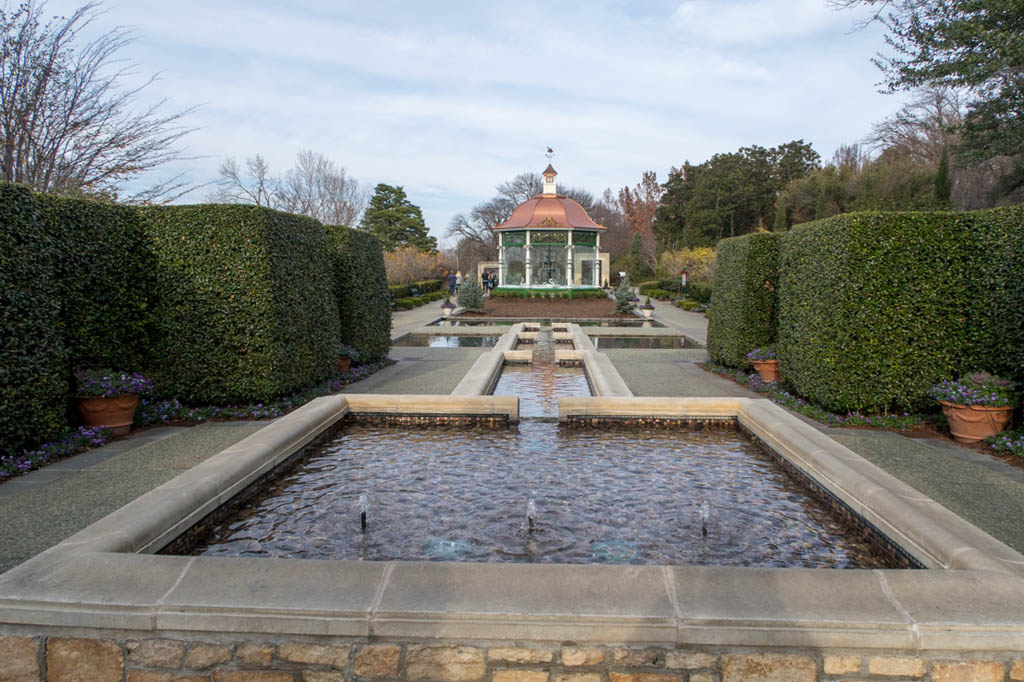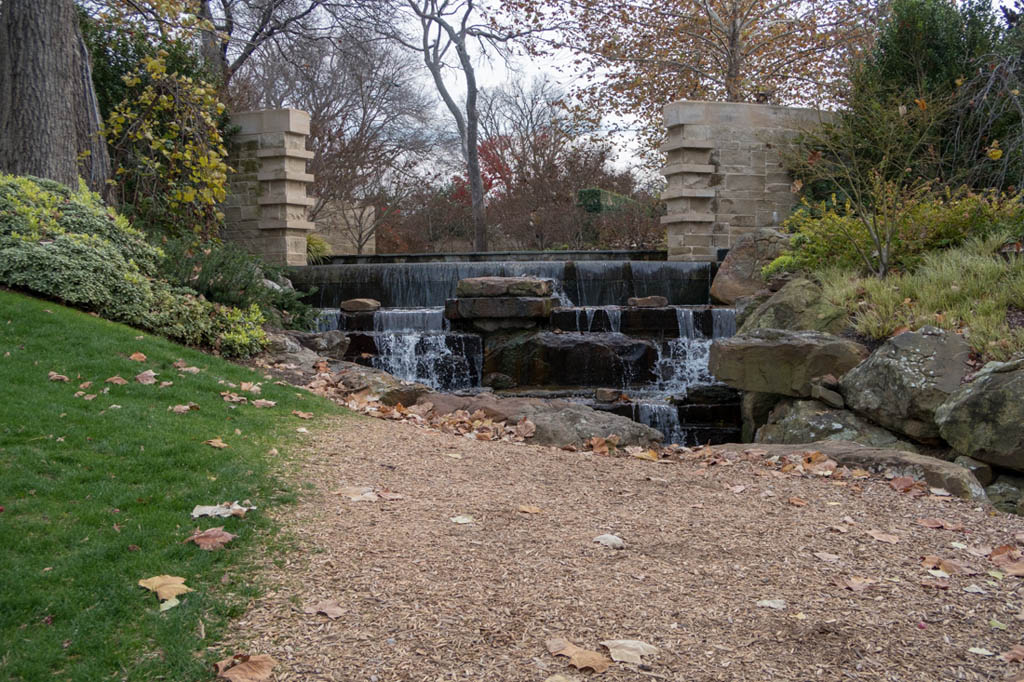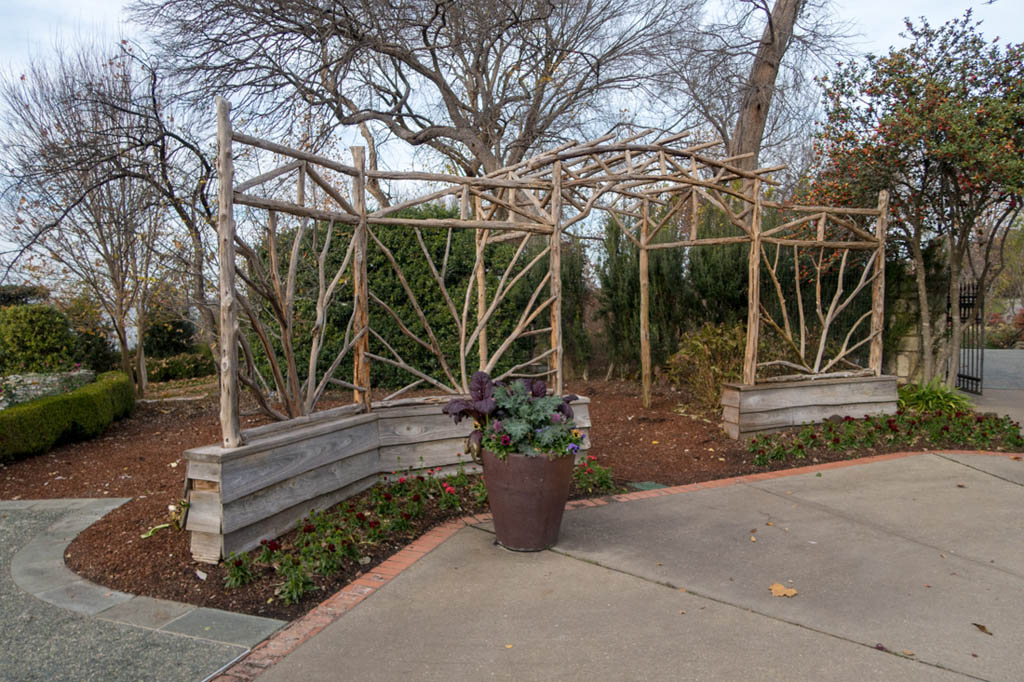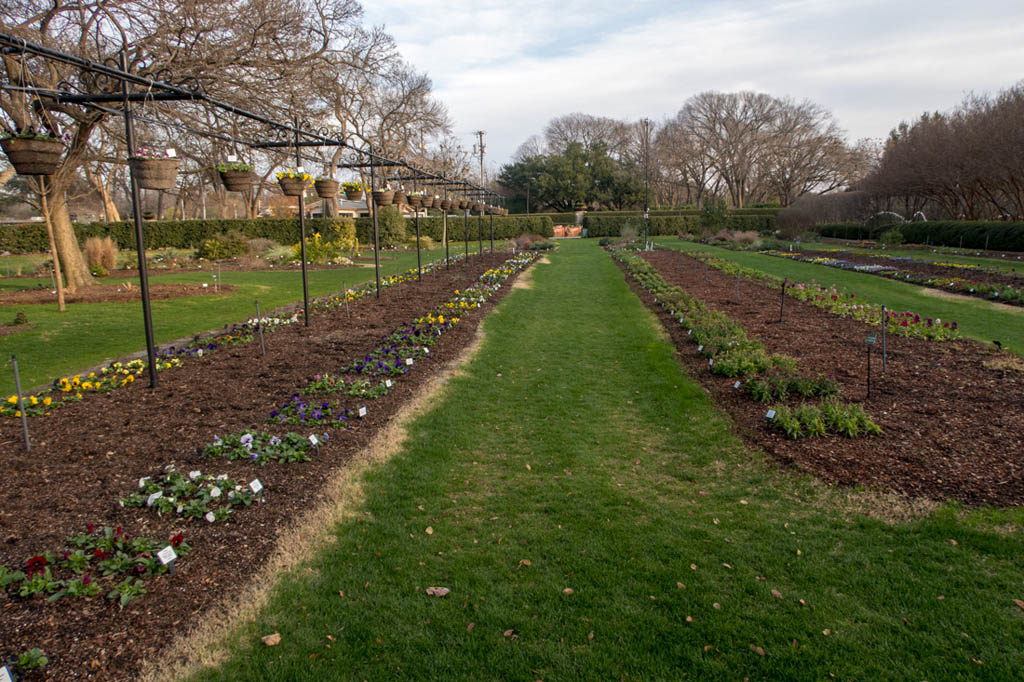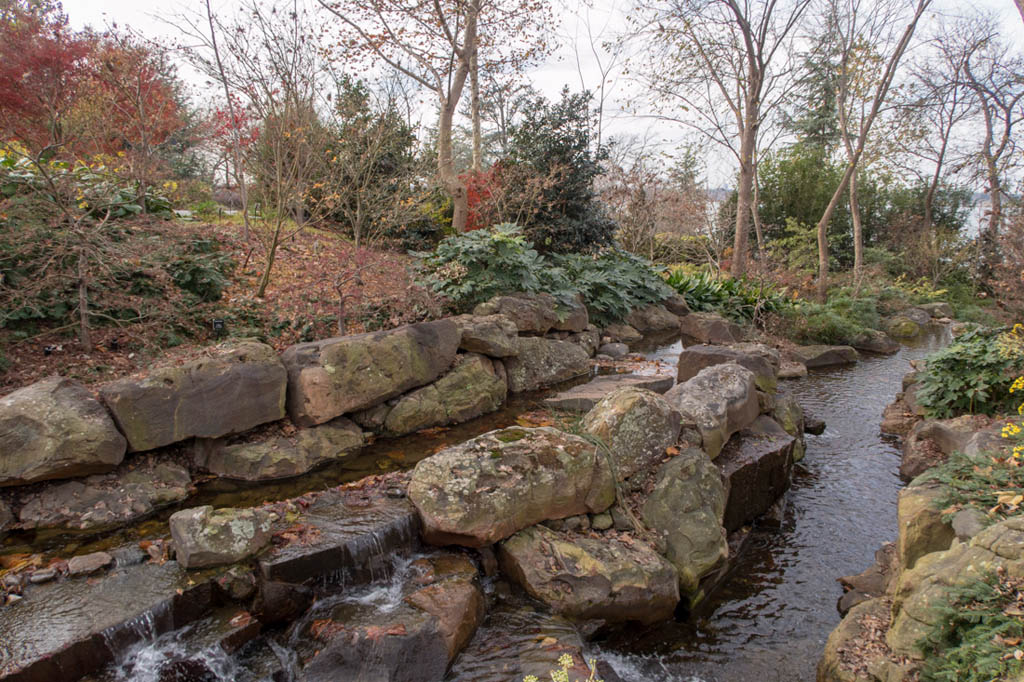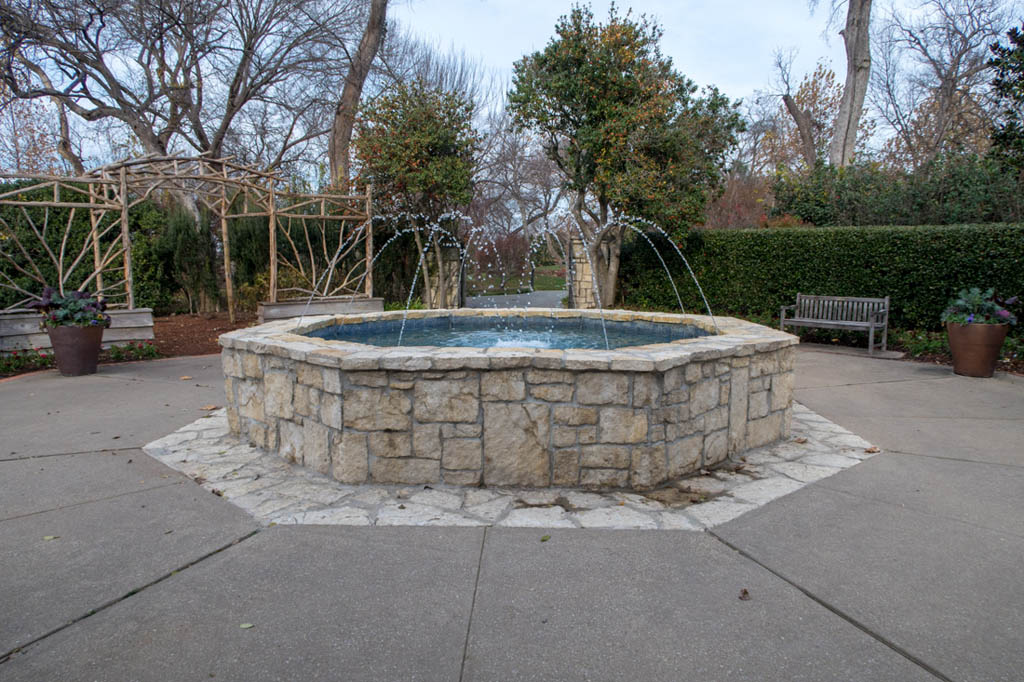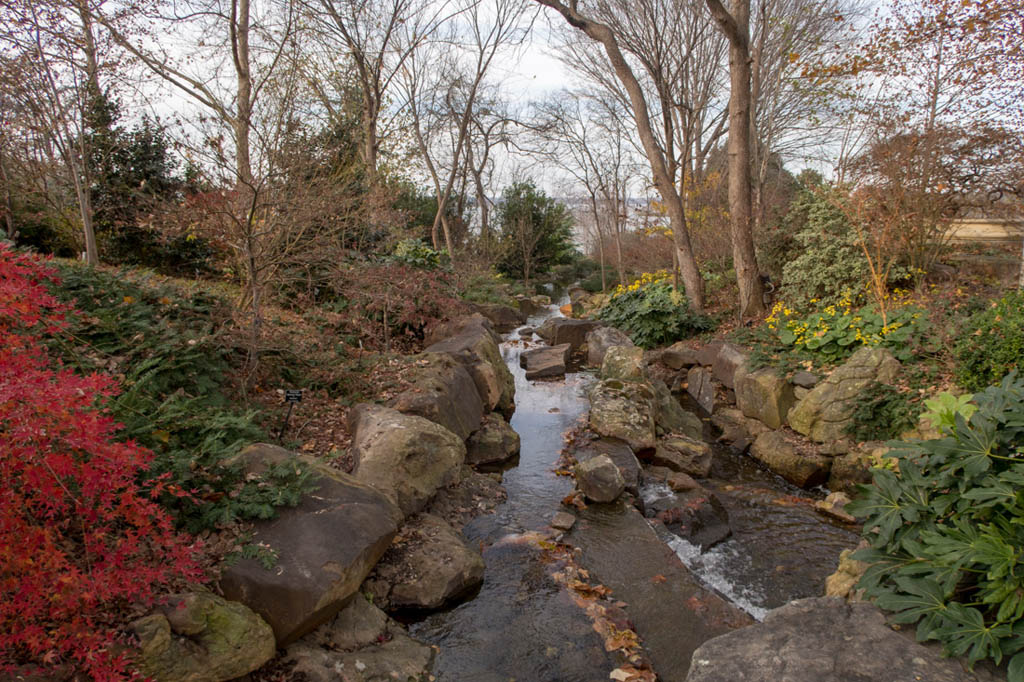 The other holiday-themed space at the Dallas Arboretum was the DeGolyer House, which displayed more than 800 nutrackers! The rooms in the house were decorated to resemble scenes from the ballet, and the nutrackers came from private collectors.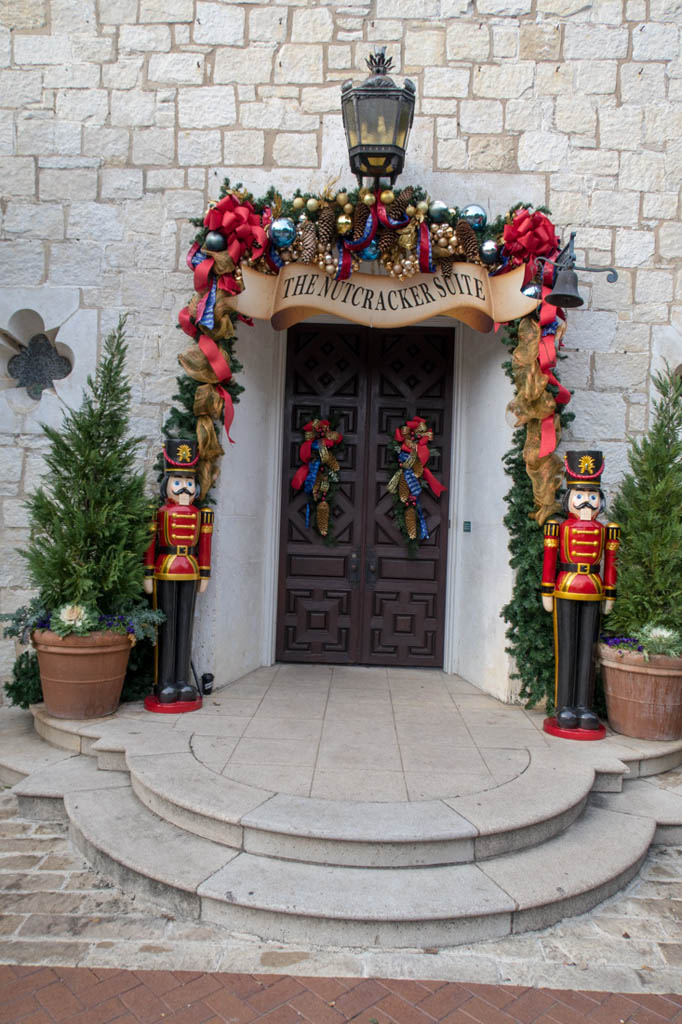 And, well, I gotta say, there were a lot of nutrackers!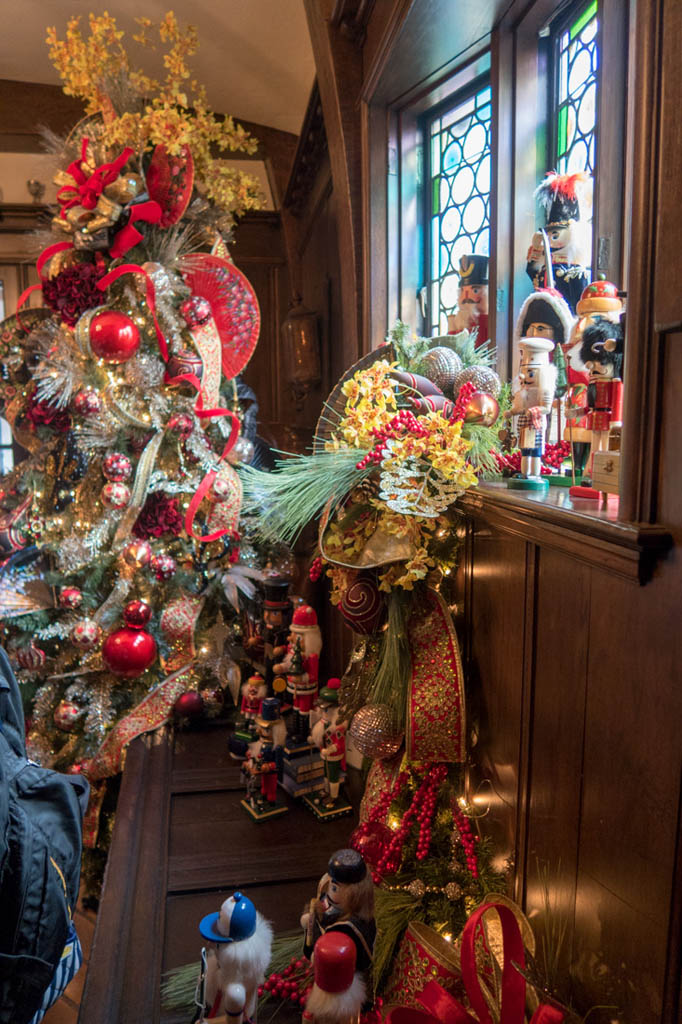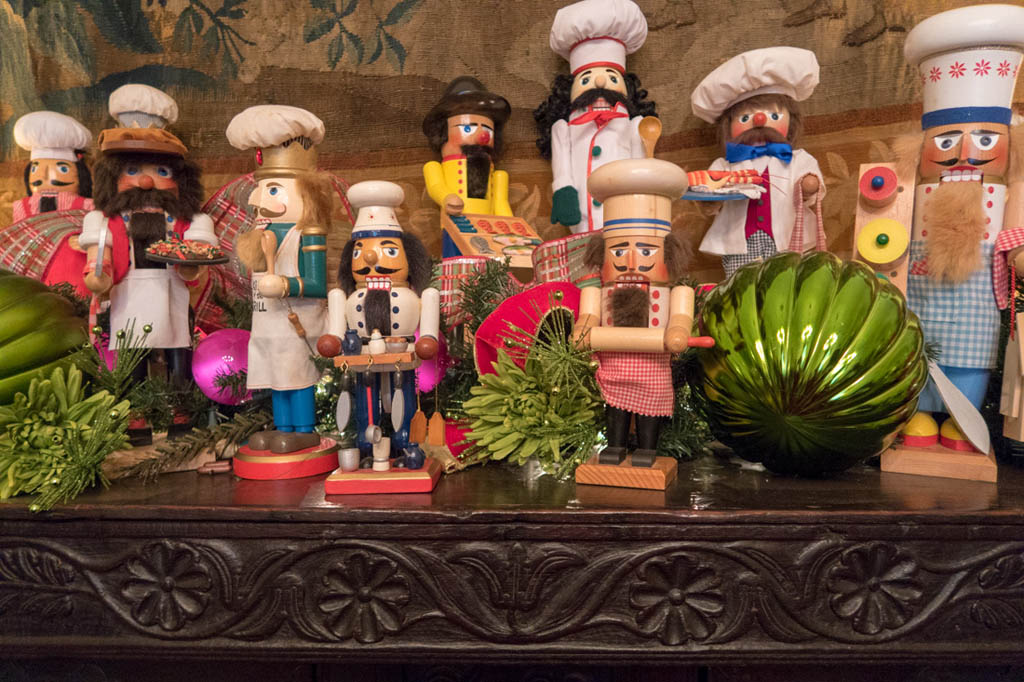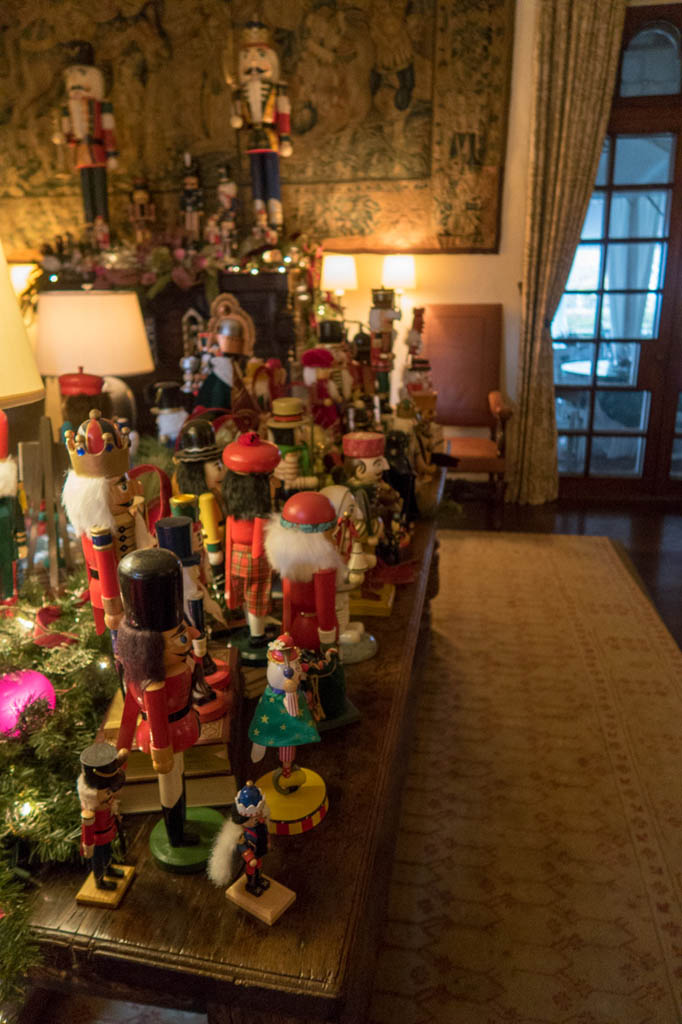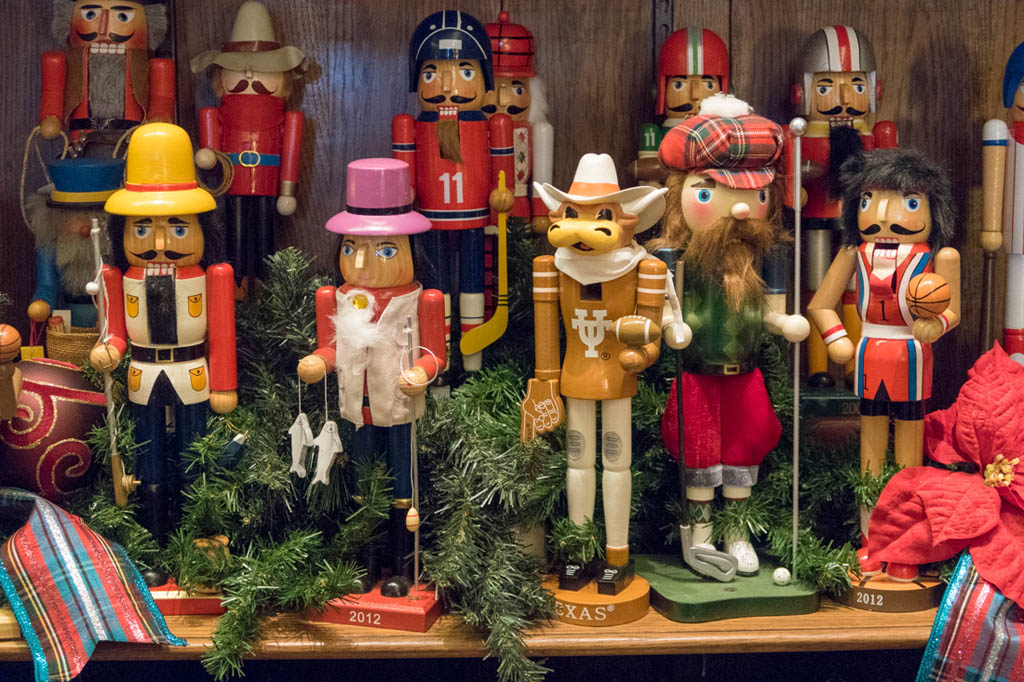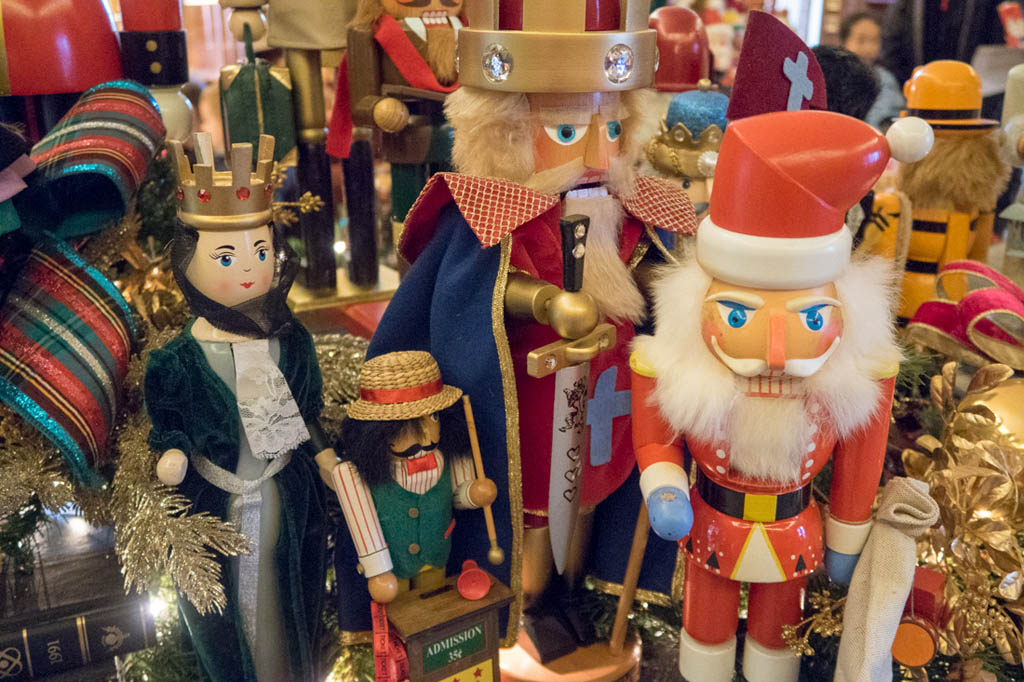 Santa was on hand in one of the rooms, and Ken and I had our pictures taken with him! I was TERRIFIED of Santa as a child, so I'm glad to see I wasn't completely traumatized for life.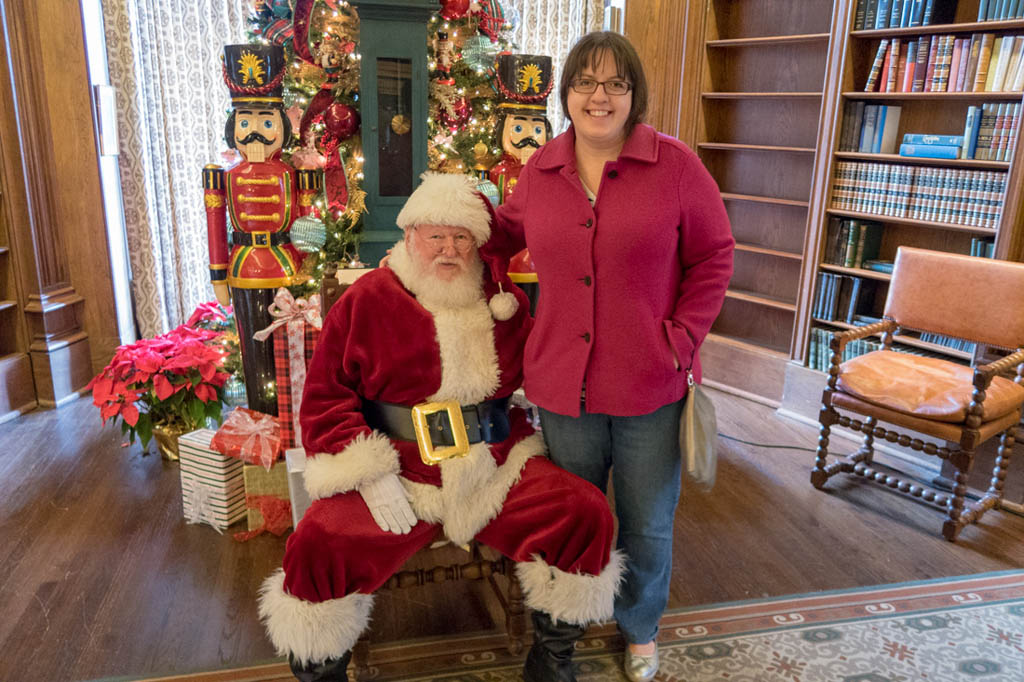 The rooms throughout the house were decorated amazingly.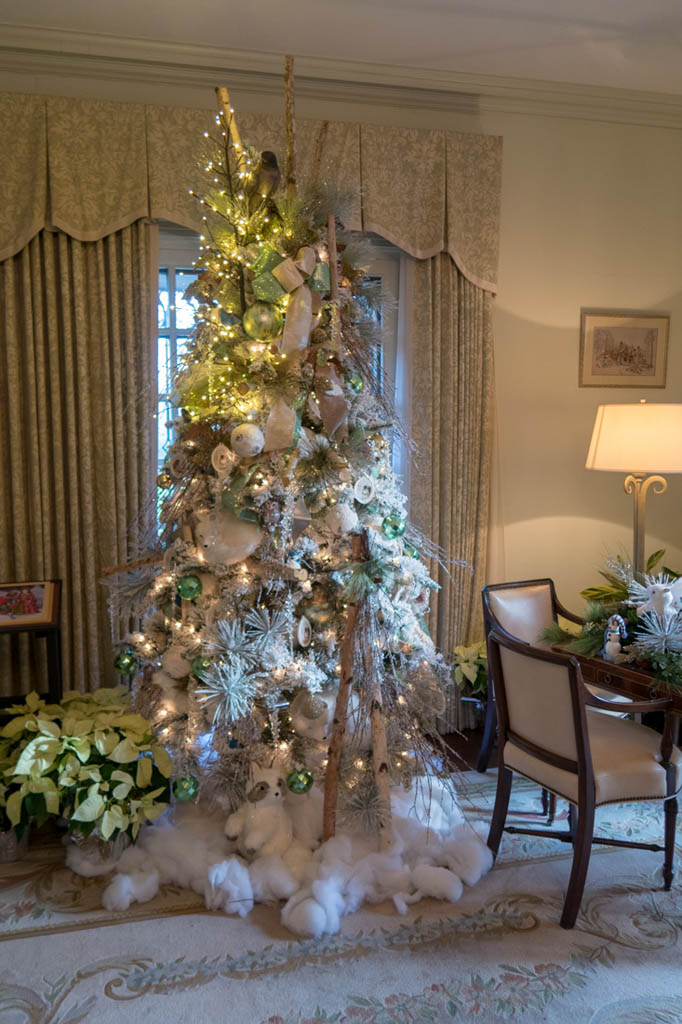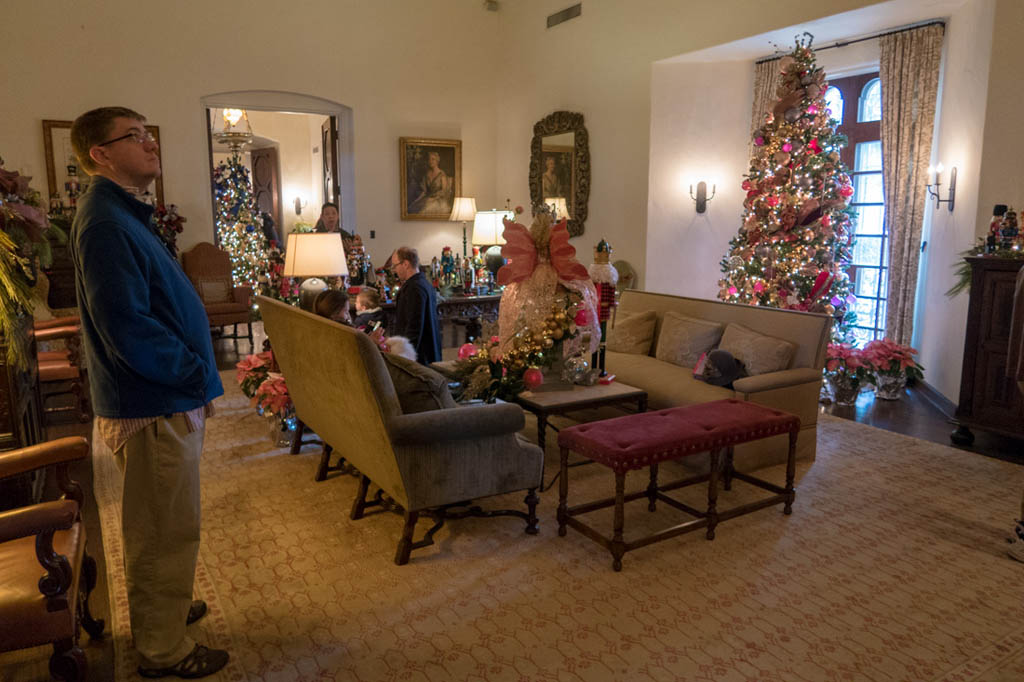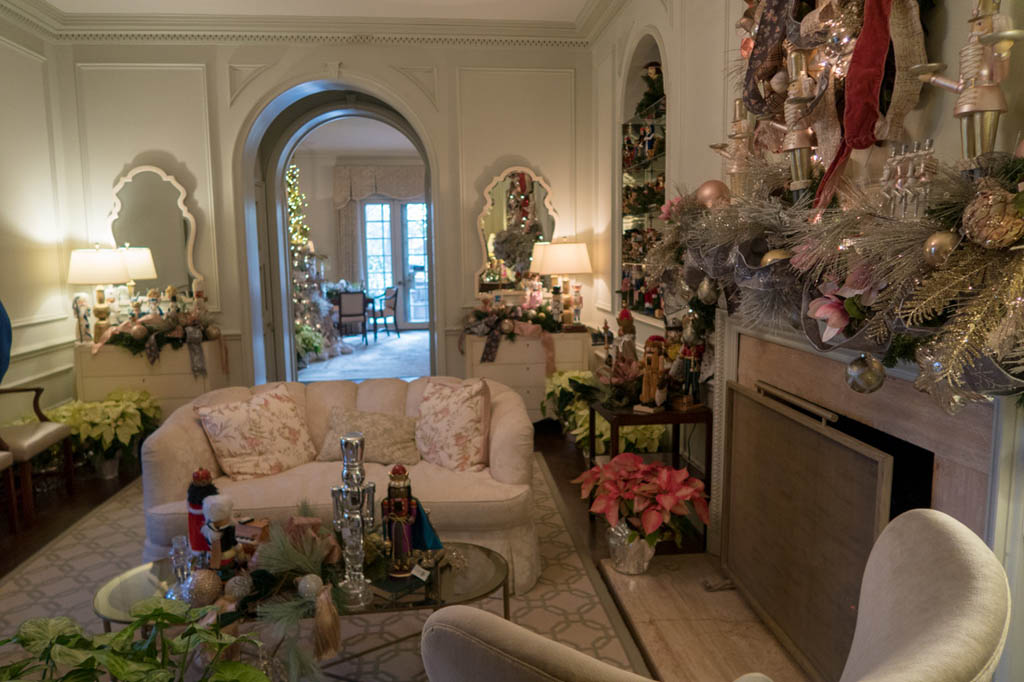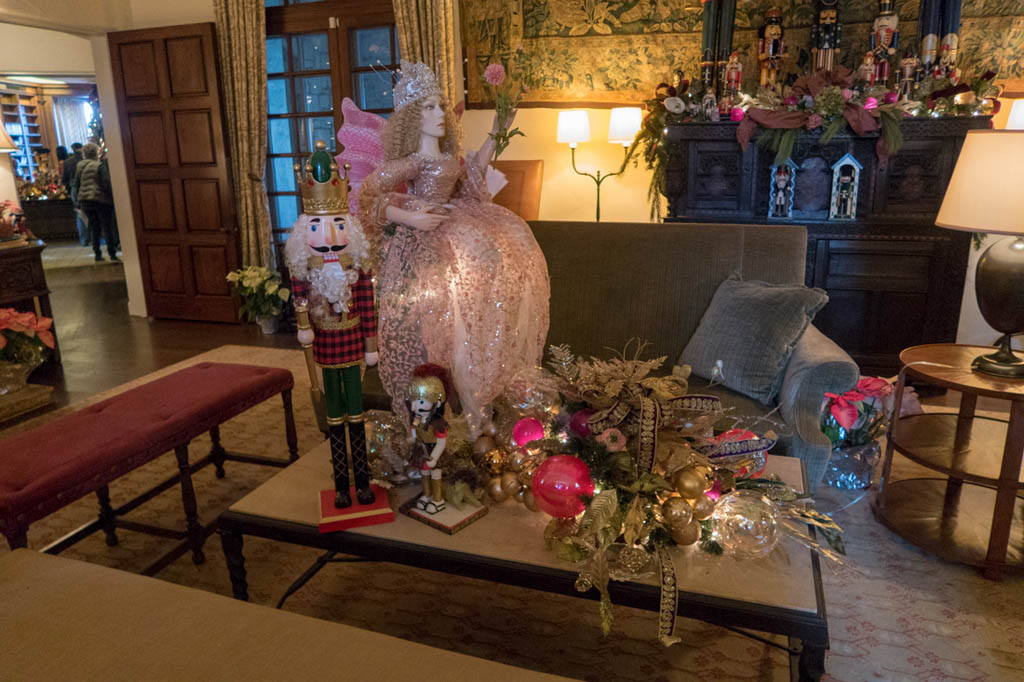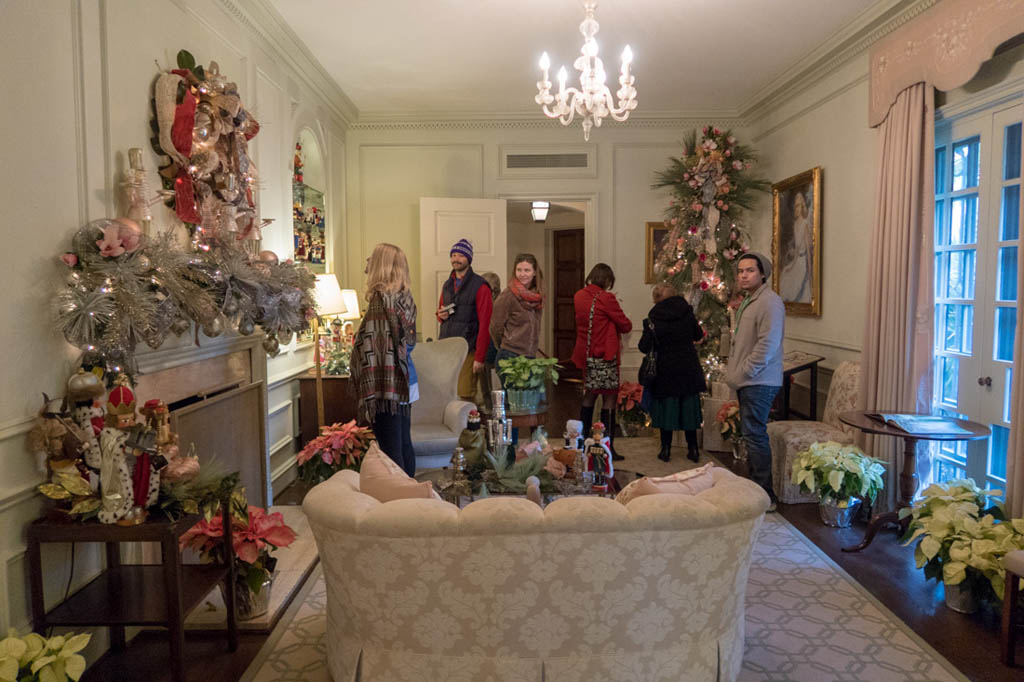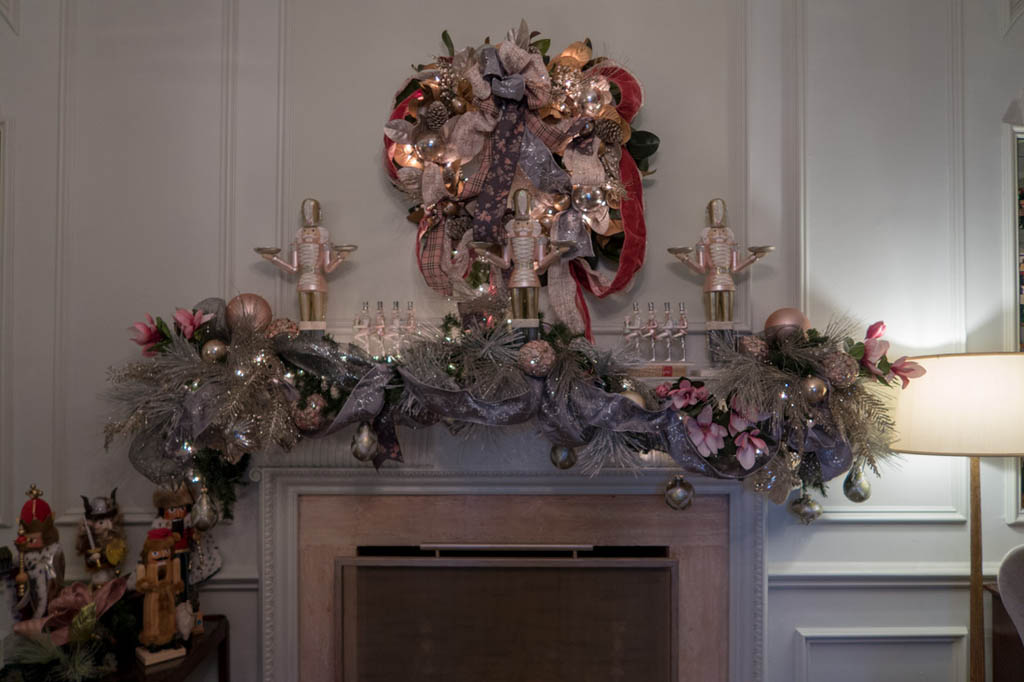 Overall, the Dallas Botanical Gardens were lovely, and I'd definitely like to go back in warmer weather when more things are in bloom. And, perhaps see the 12 Days of Christmas gazebos at night time!
Enchant
The other very Christmas-y thing my sister planned in Dallas for us was Enchant. And this was really, really cool. We actually went on Christmas Day, in the evening. And, it was surprisingly crowded, so I guess it's a good Christmas day activity, after all the presents are opened!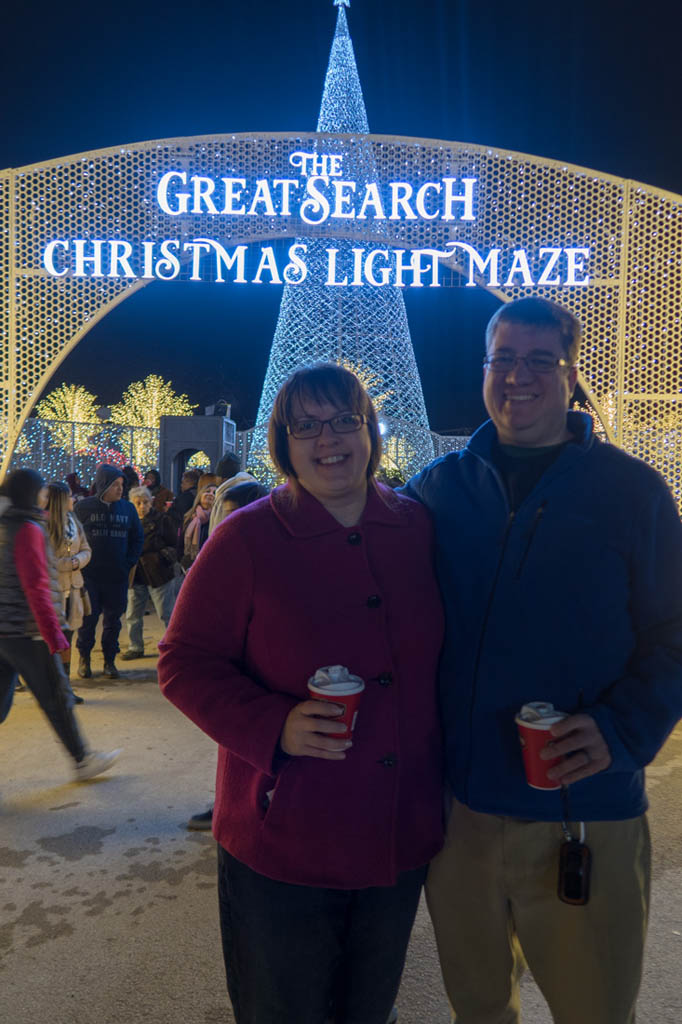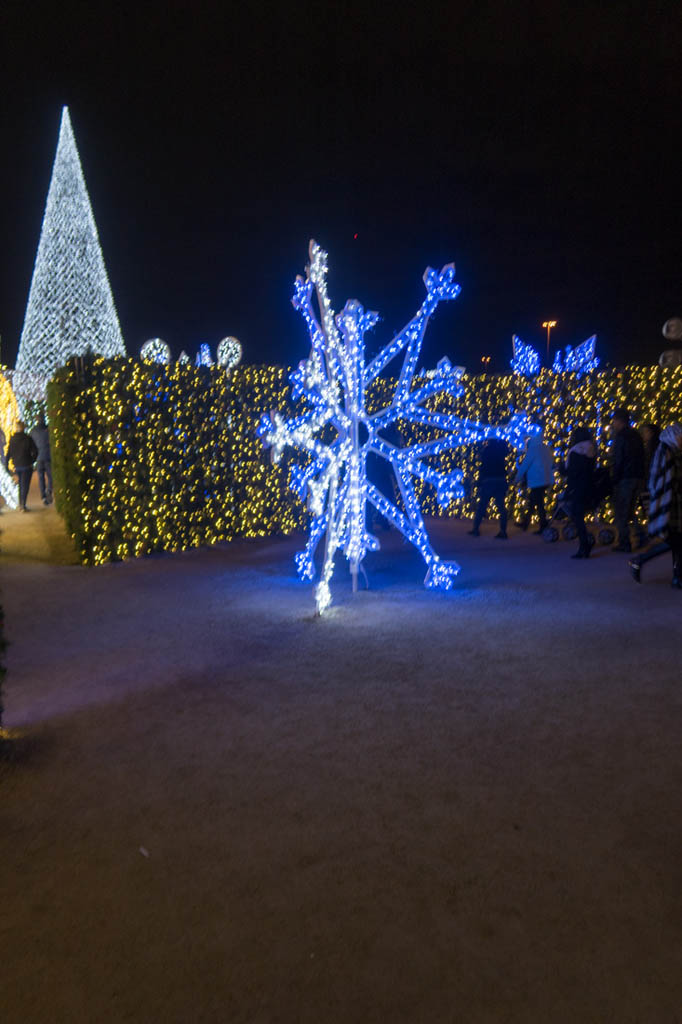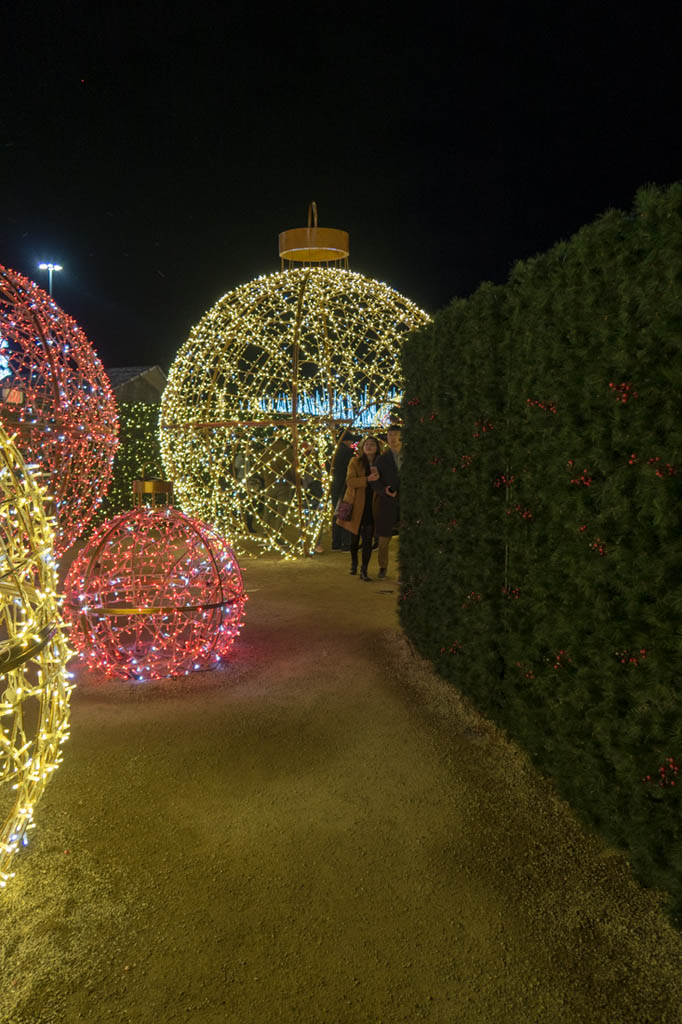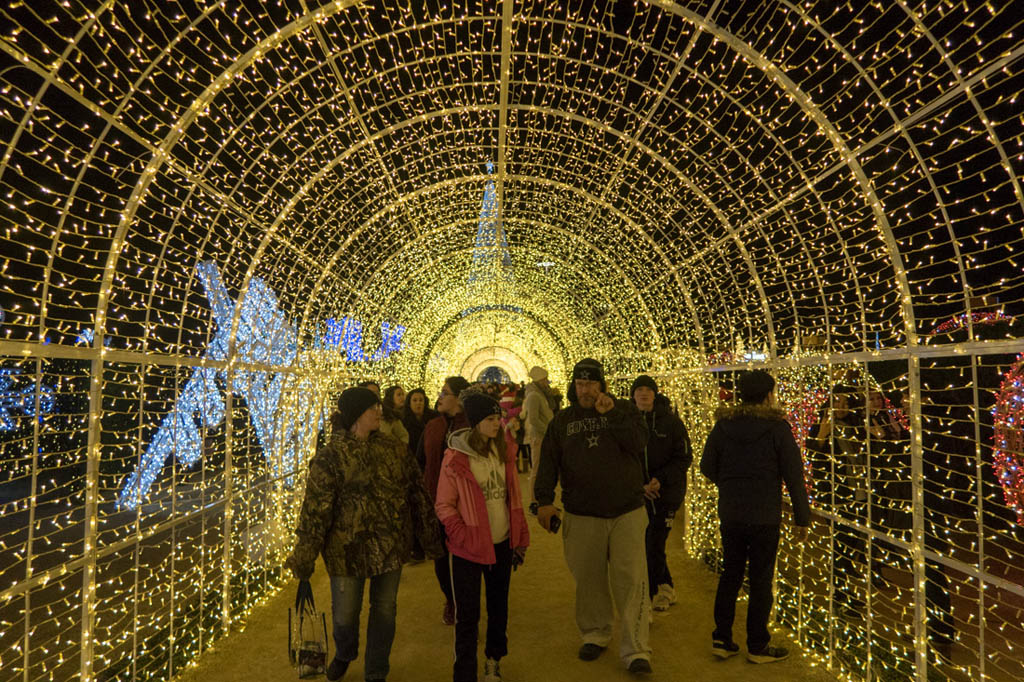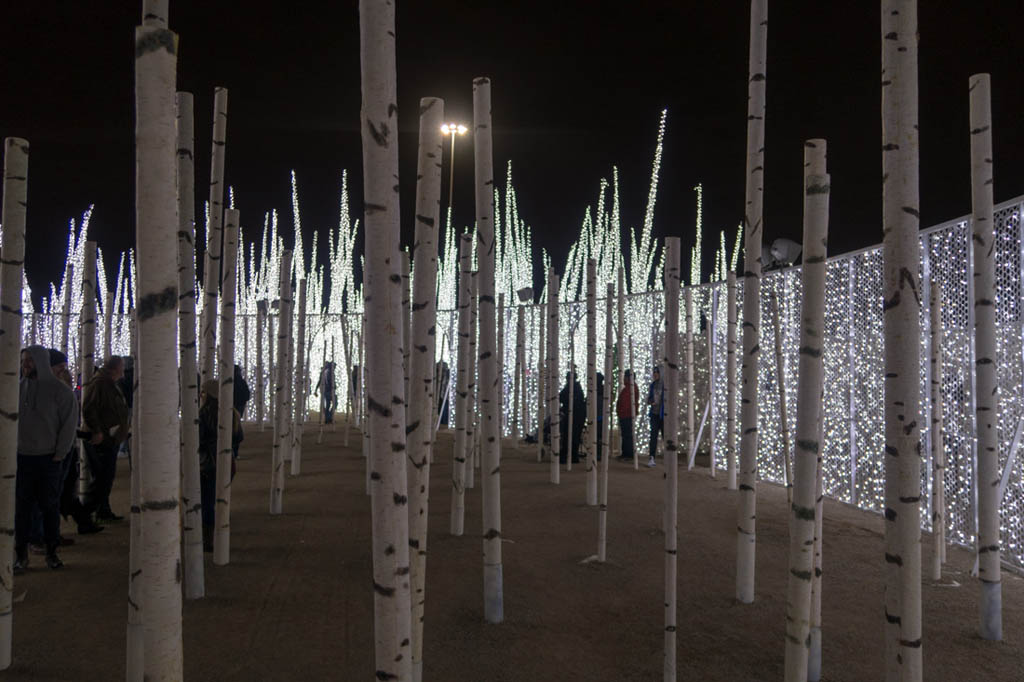 Seriously, this place was so cool. There were three entrances to various "light mazes." And, there were little booklets you could use to find all of Santa's "reindeer" throughout the maze. At each of the reindeer spots, there was someone available to stamp the little booklet. Ken and I just enjoyed walking around, but our niece and nephew thoroughly enjoyed the search for the lighted reindeer.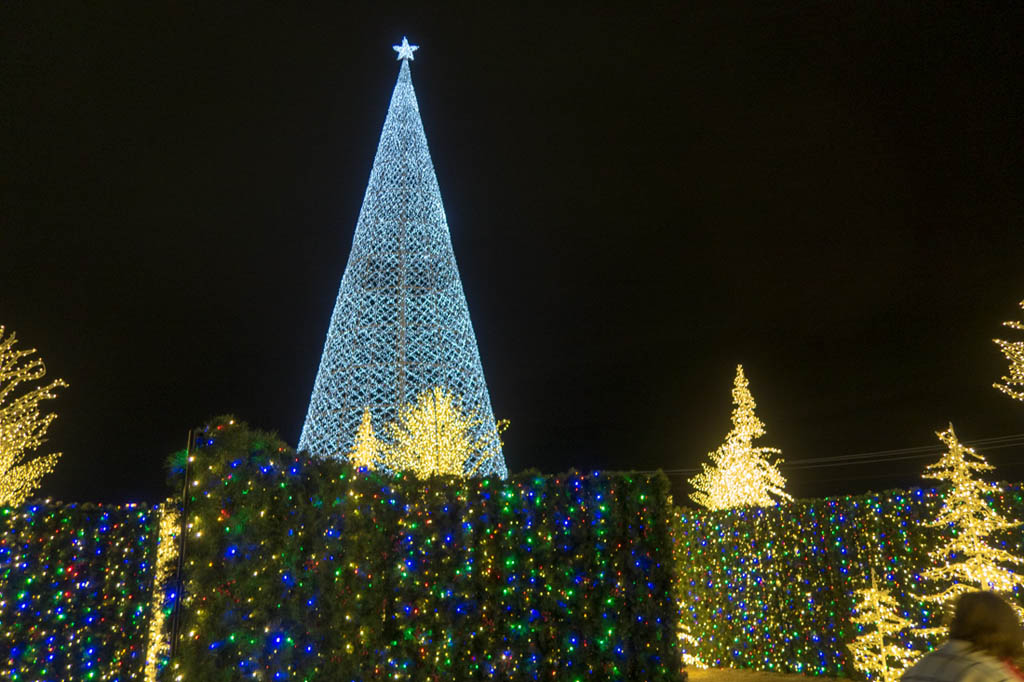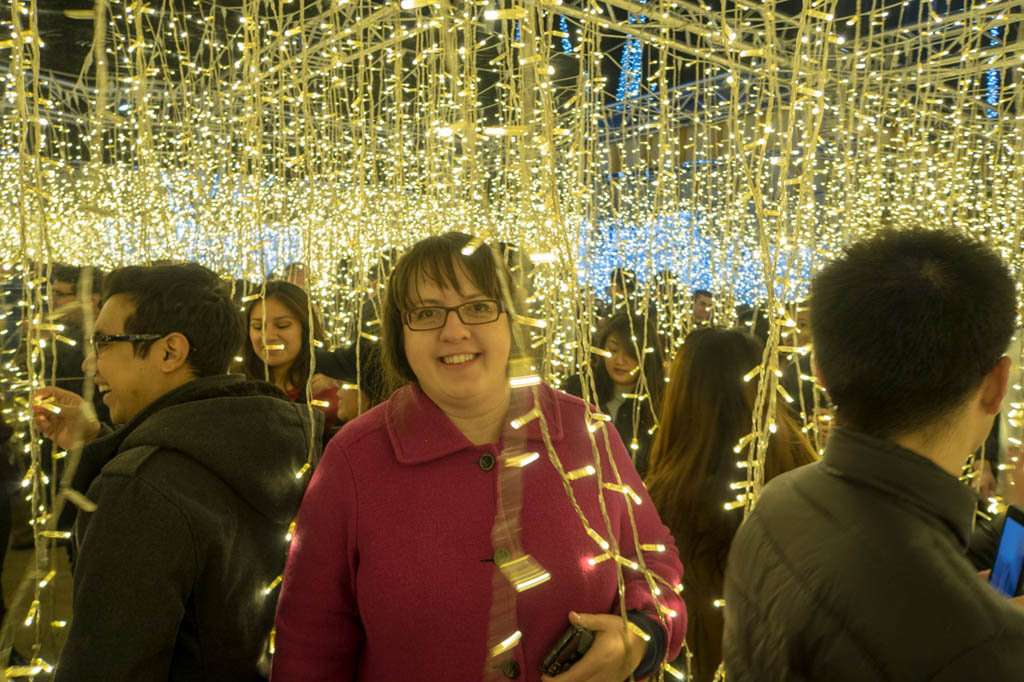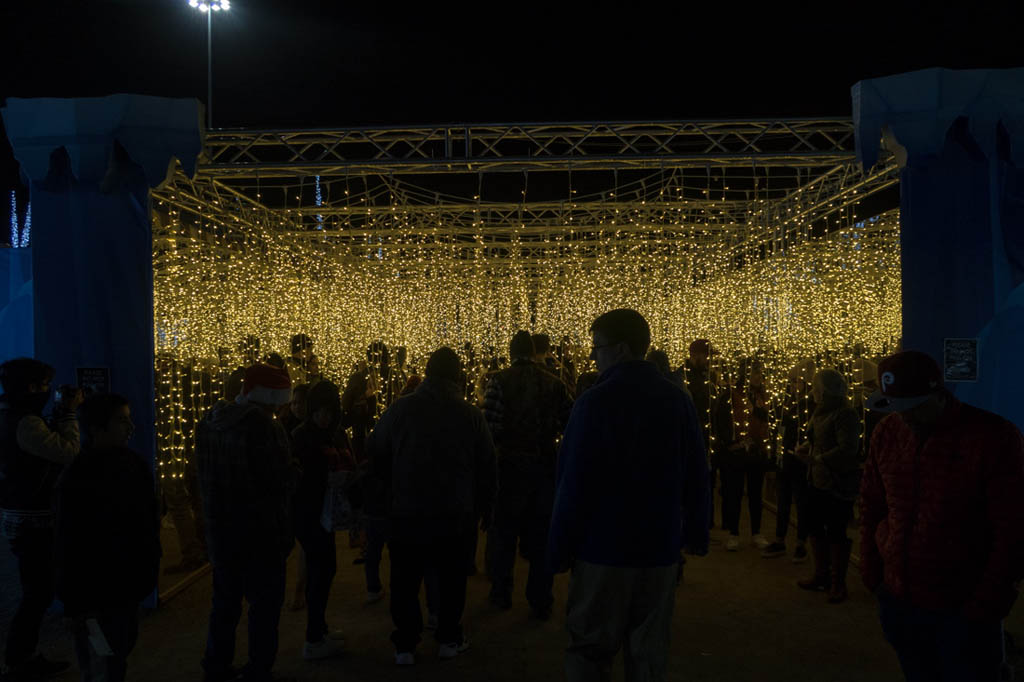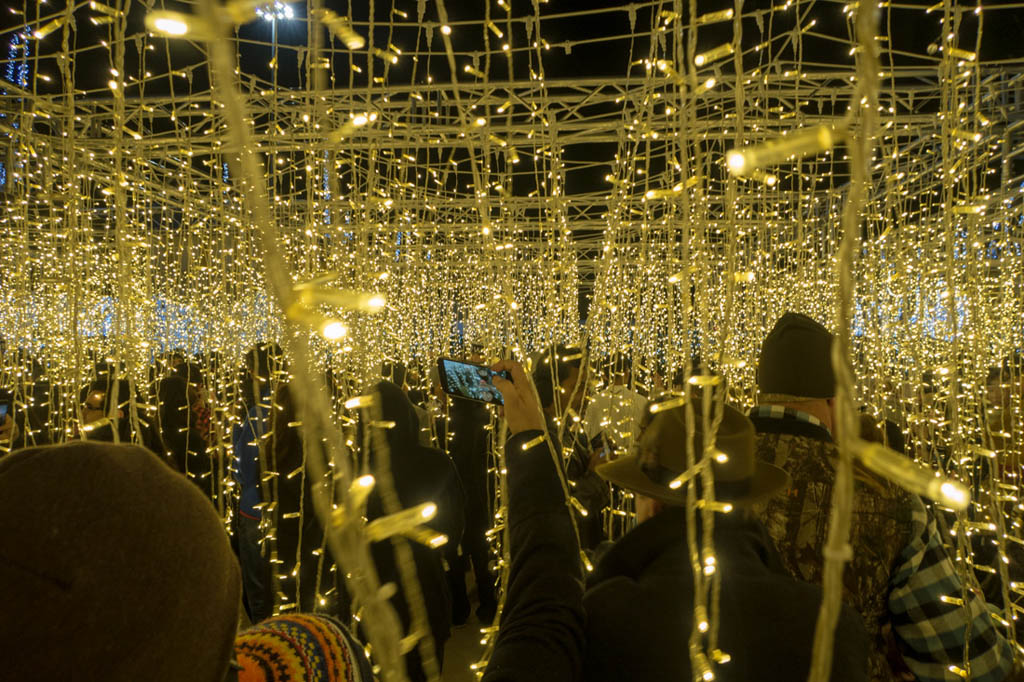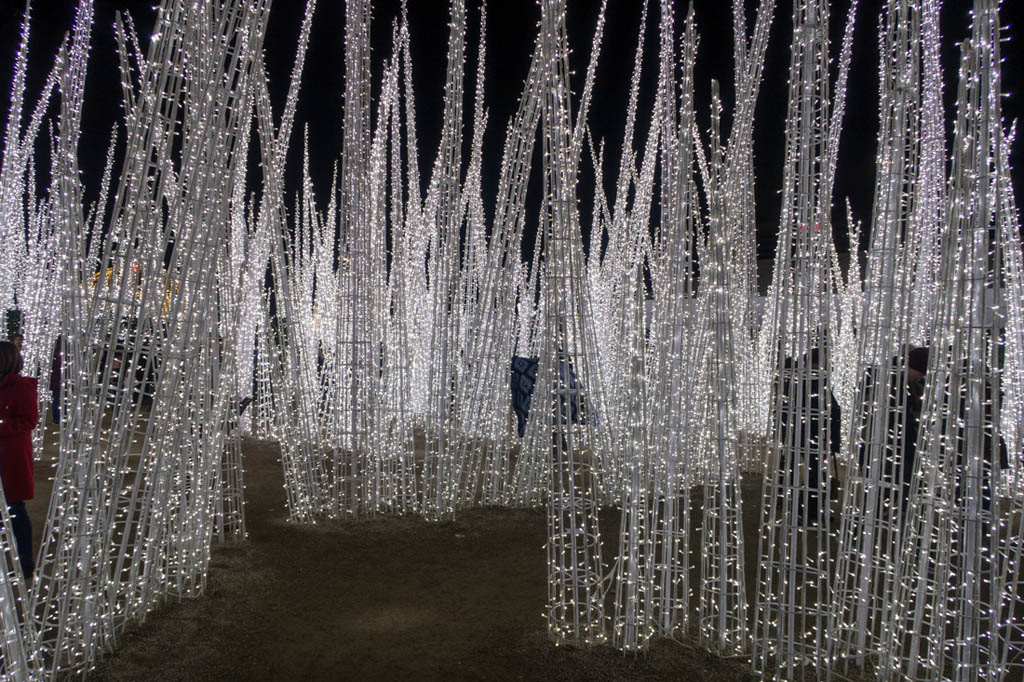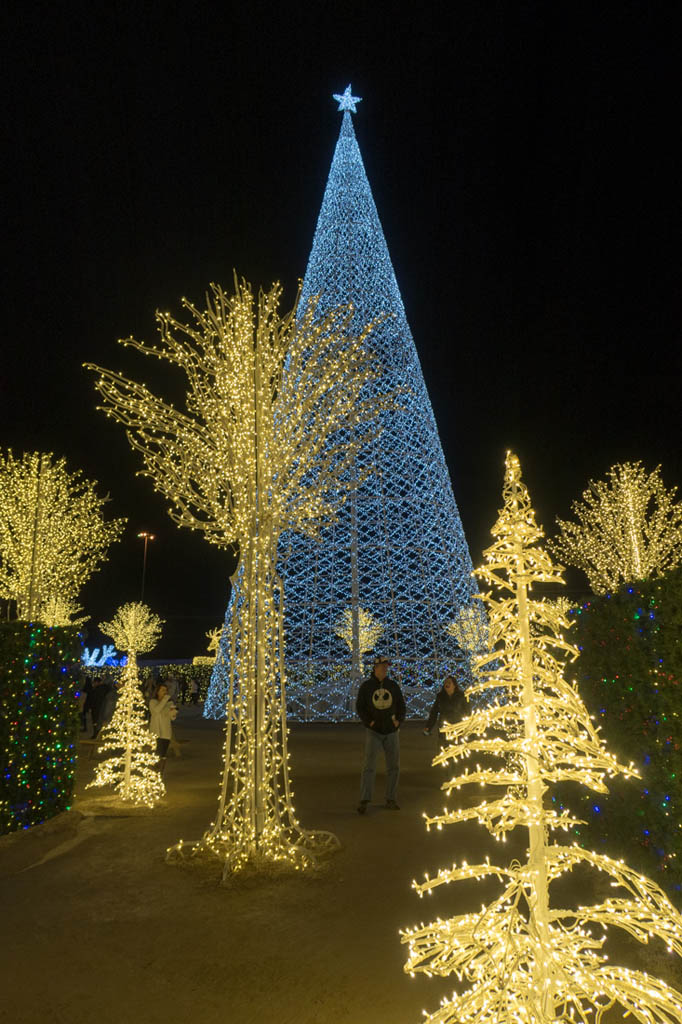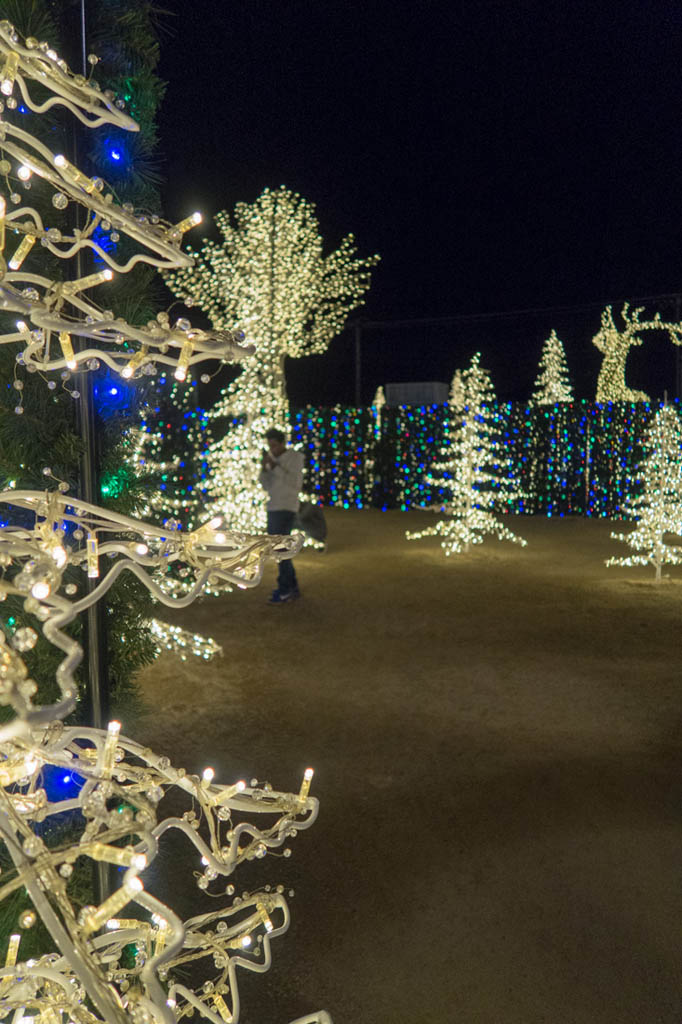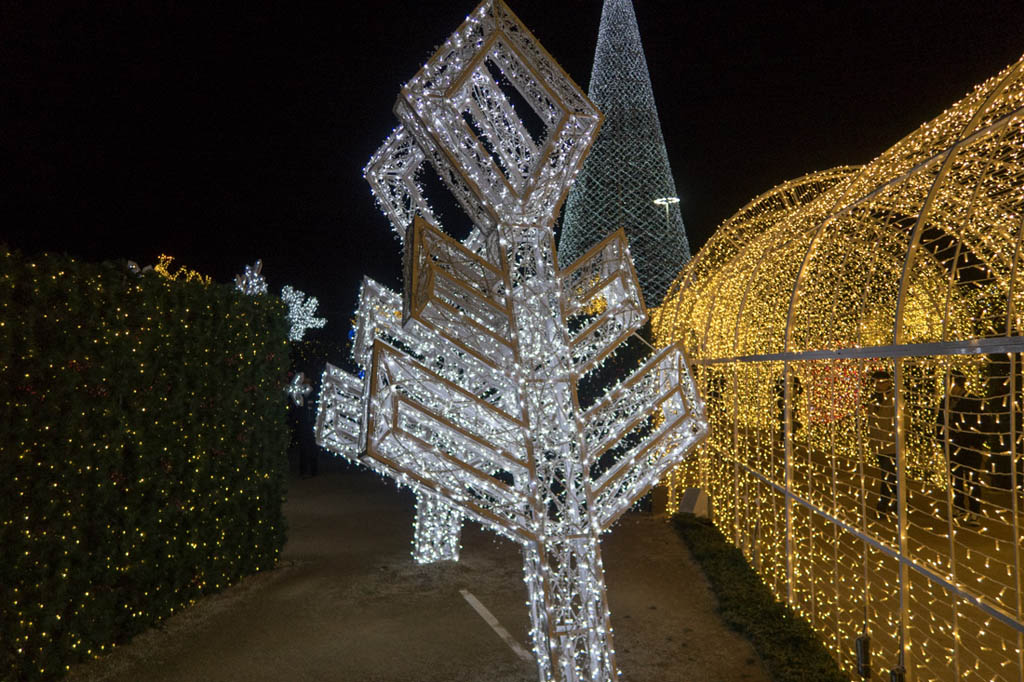 This place was seriously made for social media picture taking!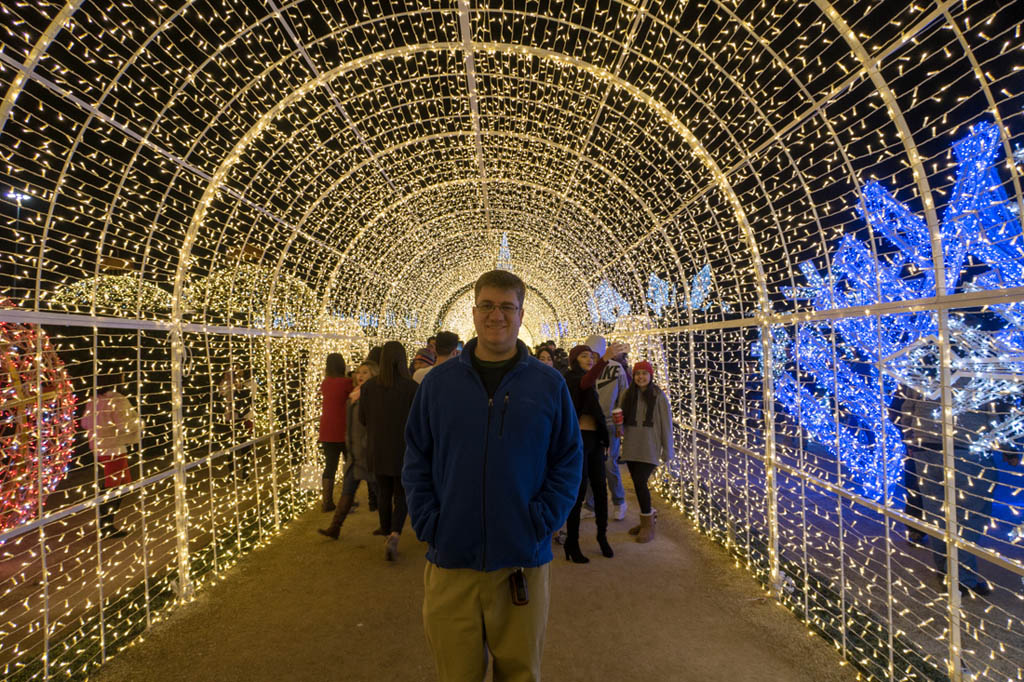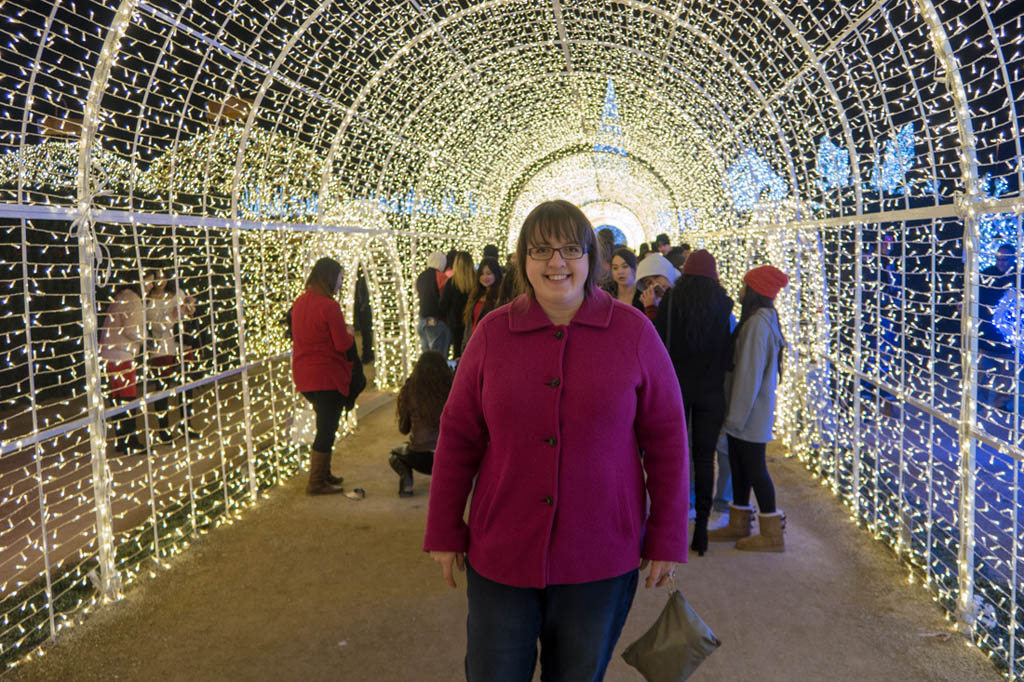 There was a European-themed Christmas market at Enchant, but the majority of the vendors were closed, since it was, after all, Christmas Day. But, a few were open!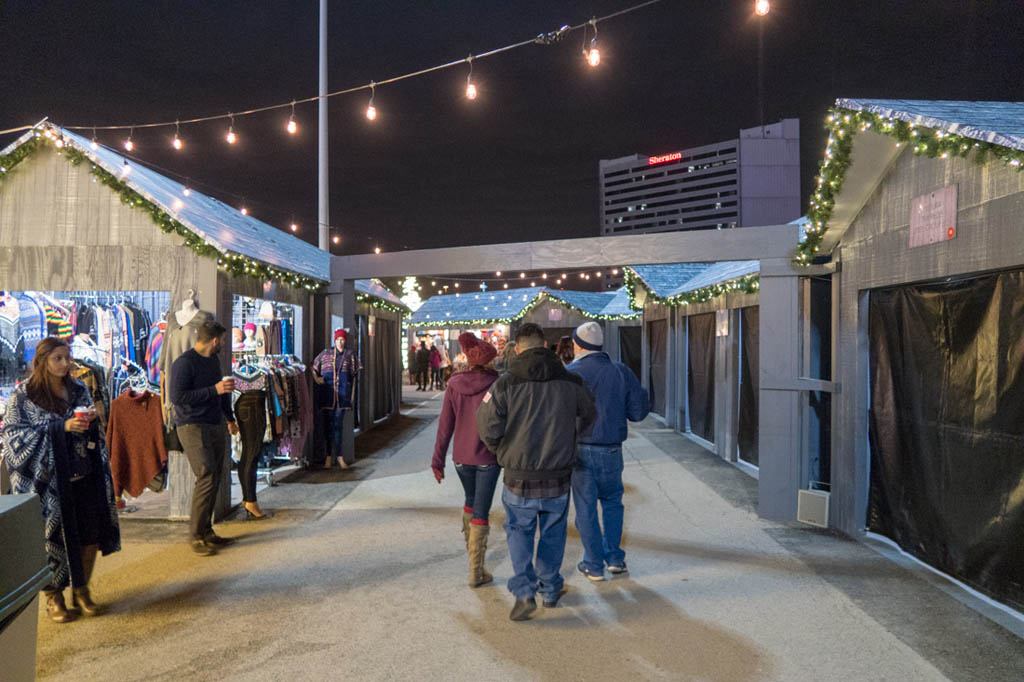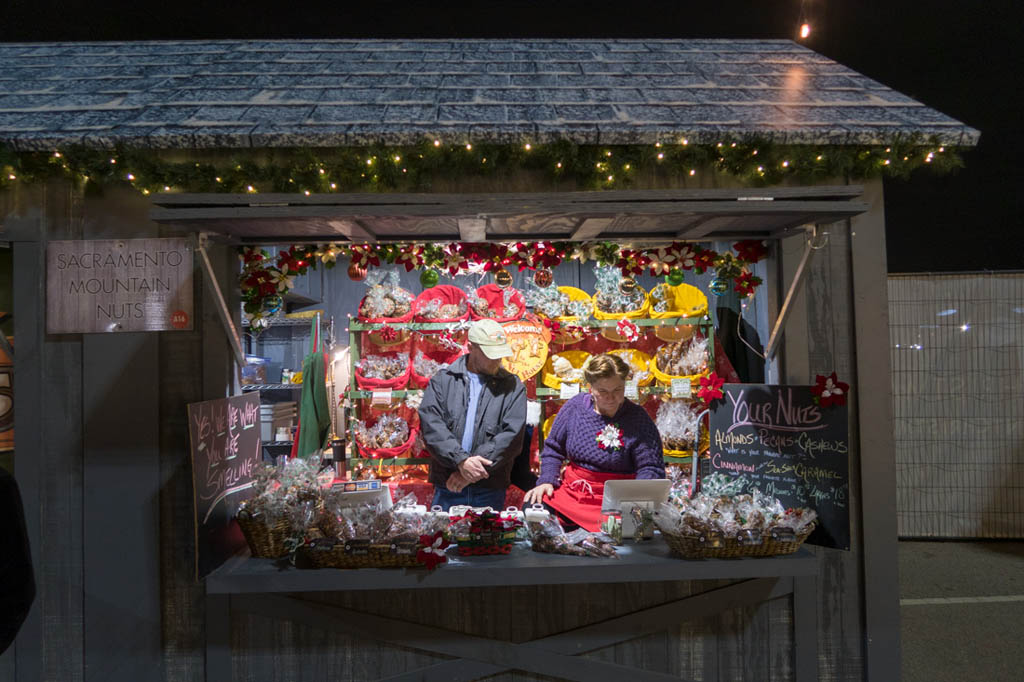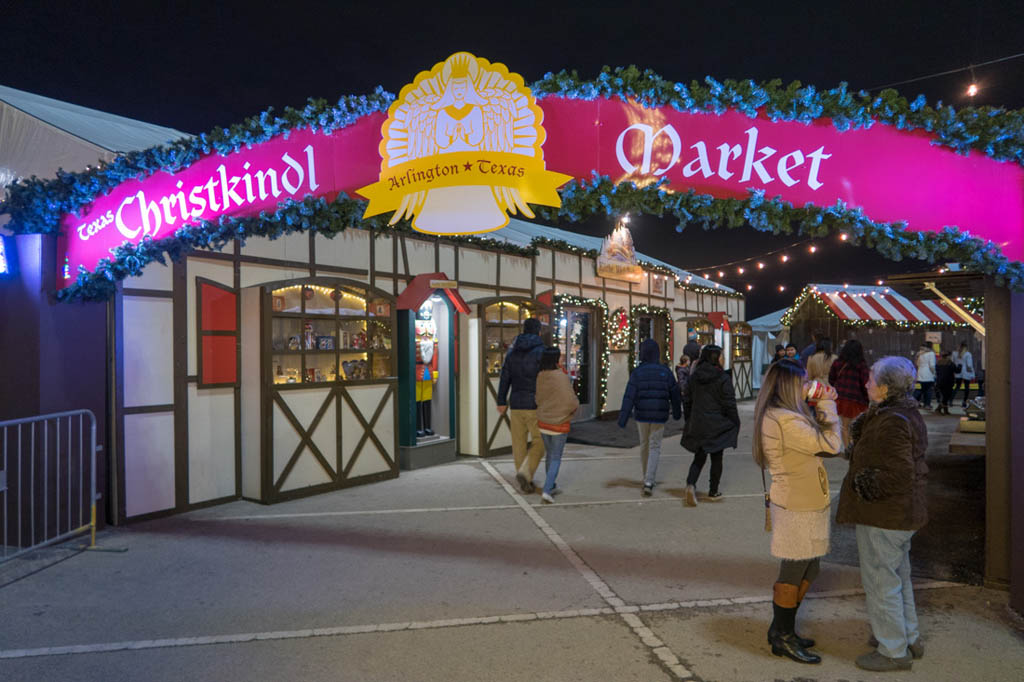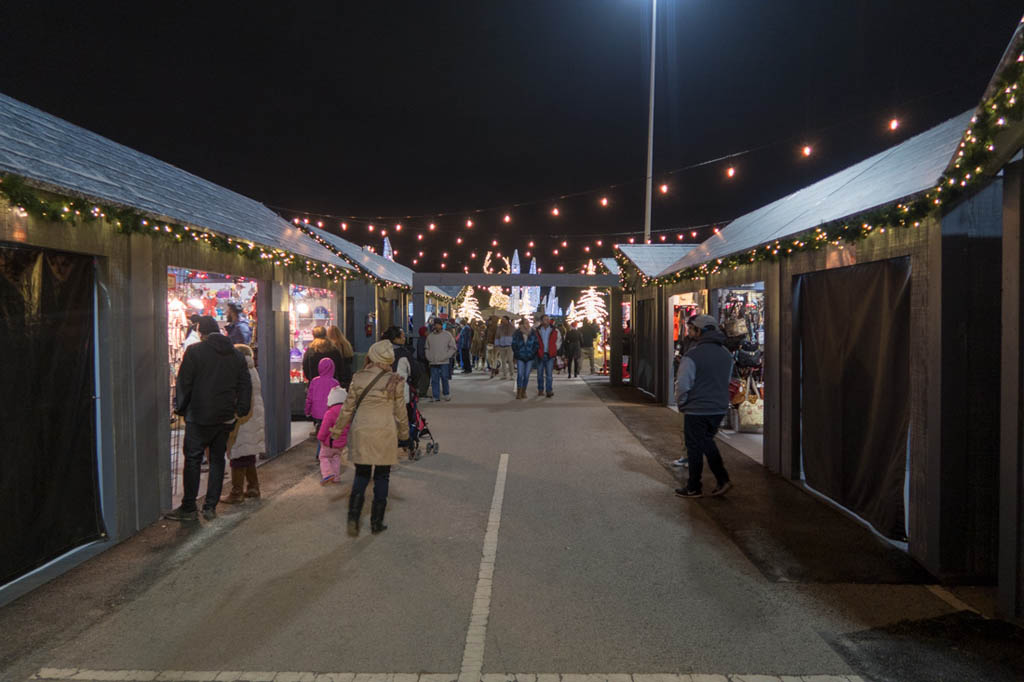 And, there was about a dozen or so food trucks available! If I hadn't been so stuffed from Christmas dinner (er, late lunch) earlier in the day, I would've been sampling all sorts of foods from the trucks!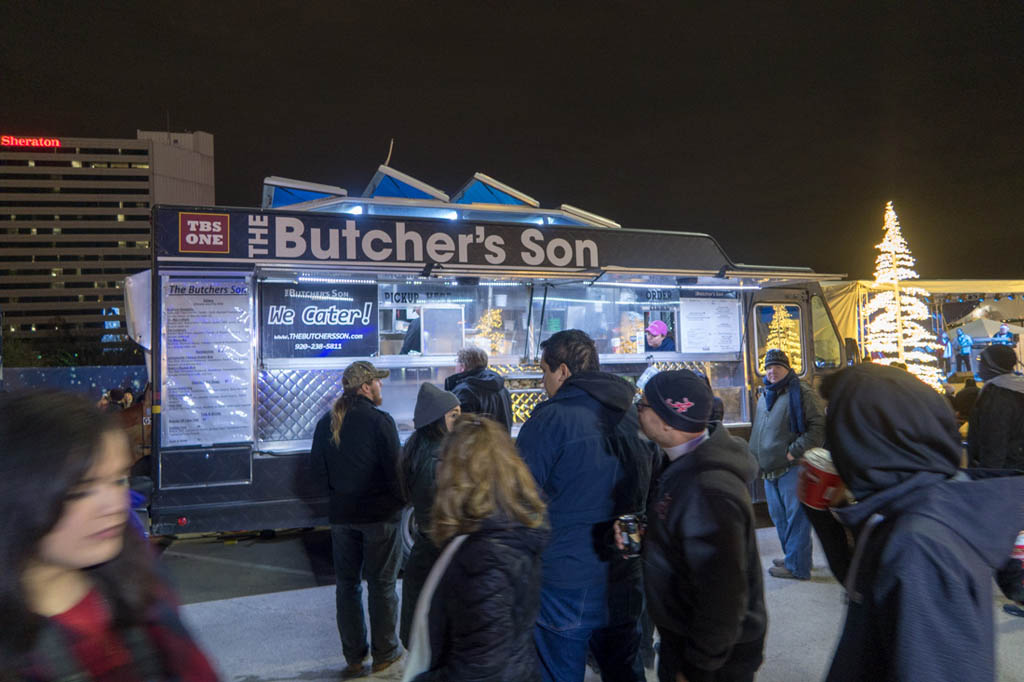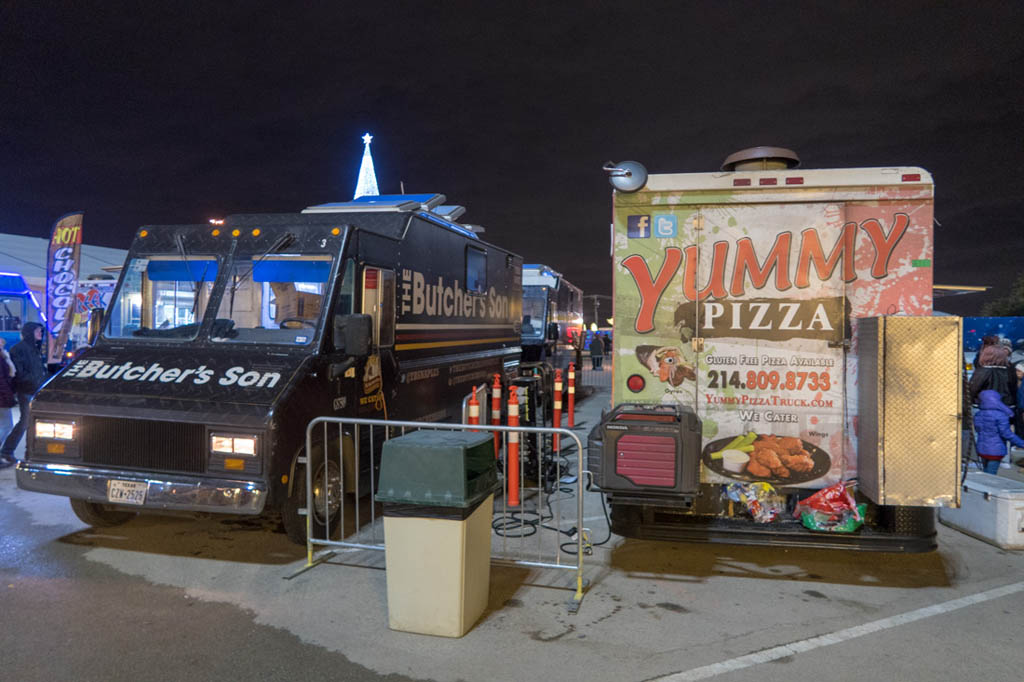 There was also an ice skating rink, and a pedestrian bridge over the rink that gave some great views of the mazes from above.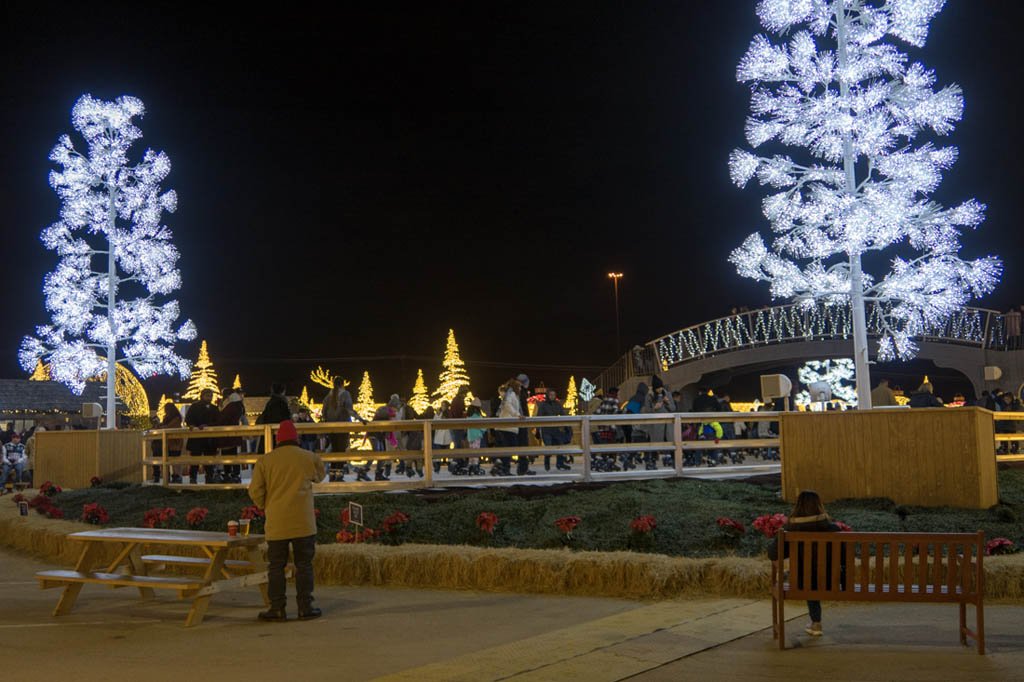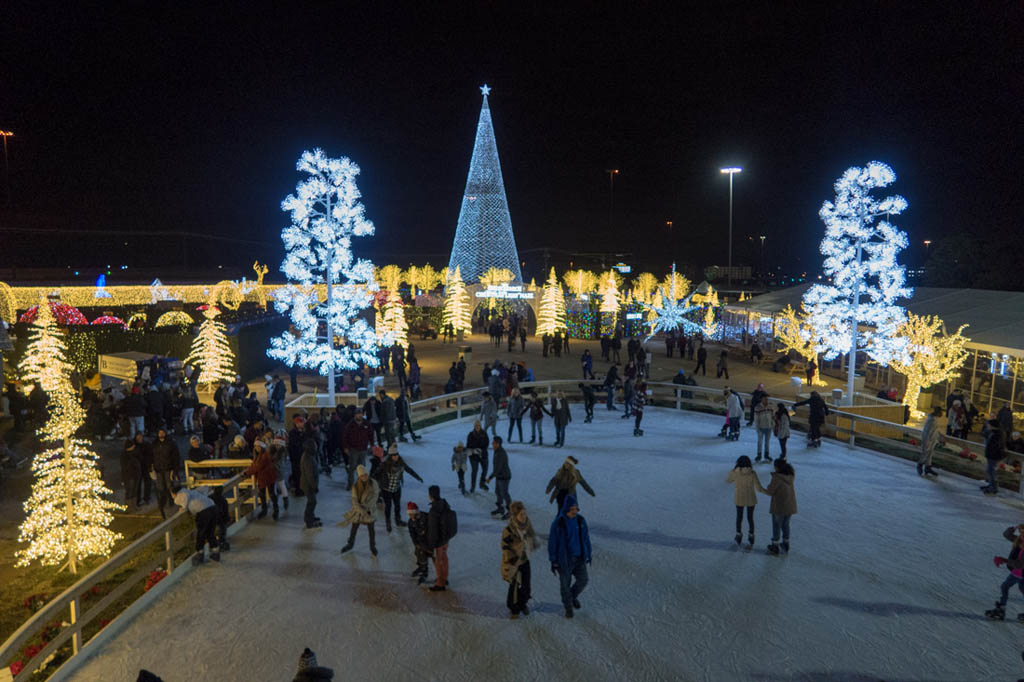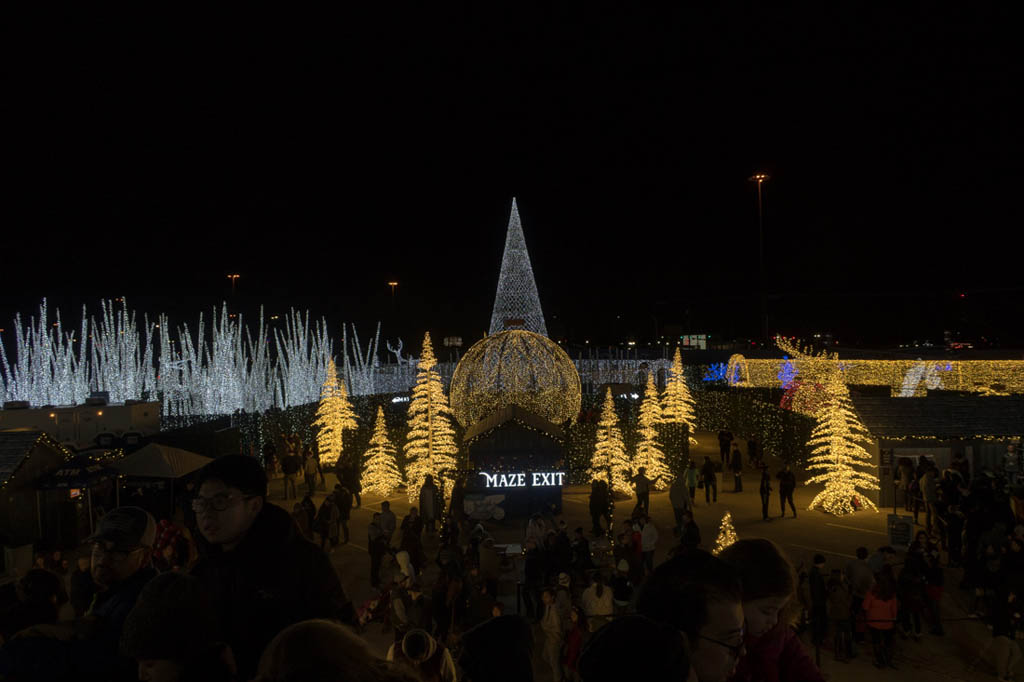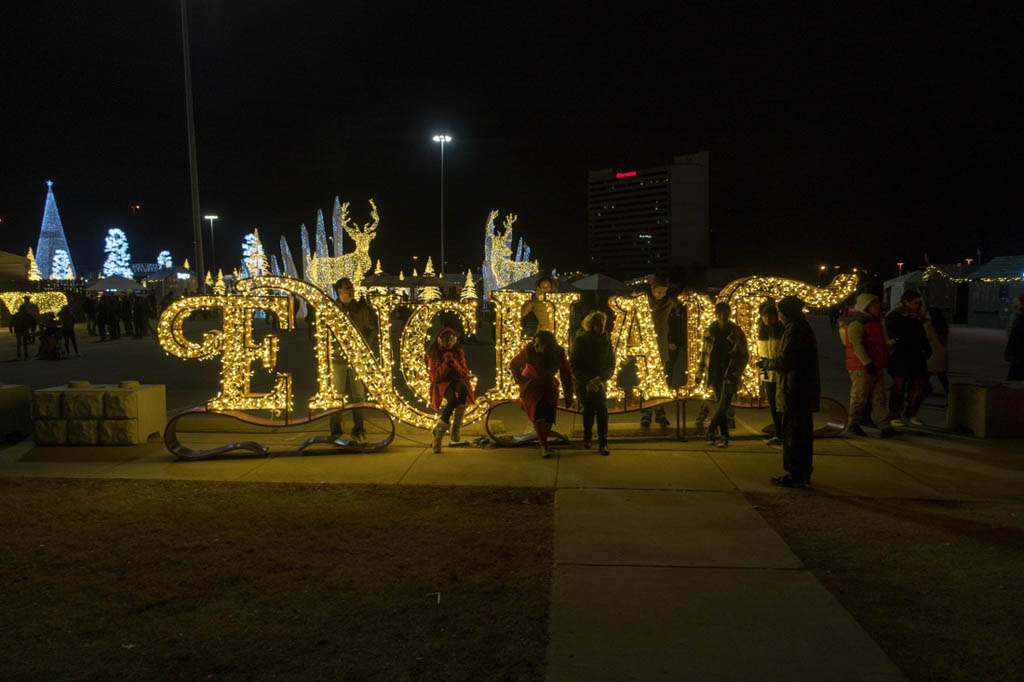 All in all, Enchant was great, and I'd definitely recommend it! We were there for several hours. Oh, and arrive hungry!