This post may contain affiliate links. Please see my advertiser disclosure for more details.
---
By the time our flight landed in Vancouver, we transited Canadian immigration and customs, and stood in a long taxi line, it was about 3AM when we got to our hotel, the Westin Grand Vancouver. We were only staying for one night, but they had graciously already pre-approved a (very) late checkout for us of 4PM the next day.
I had long lamented what hotel to stay at in Vancouver. Which was silly because we were going to be there for such a short time. Did we want to stay close to the airport? Close to Stanley Park? (since that was going to be our primary place to visit during our short stay?)
I had been ogling the Fairmont Pacific Rim, but alas, couldn't justify the price. Although the Westin Grand Vancouver was not terribly close to Stanley Park (we took a taxi there), it was centrally located in Downtown Vancouver and was very reasonably priced.
I booked a Deluxe Corner Suite, with view.
Upon entry to the room, there was a bathroom door straight ahead, and a living room to the left.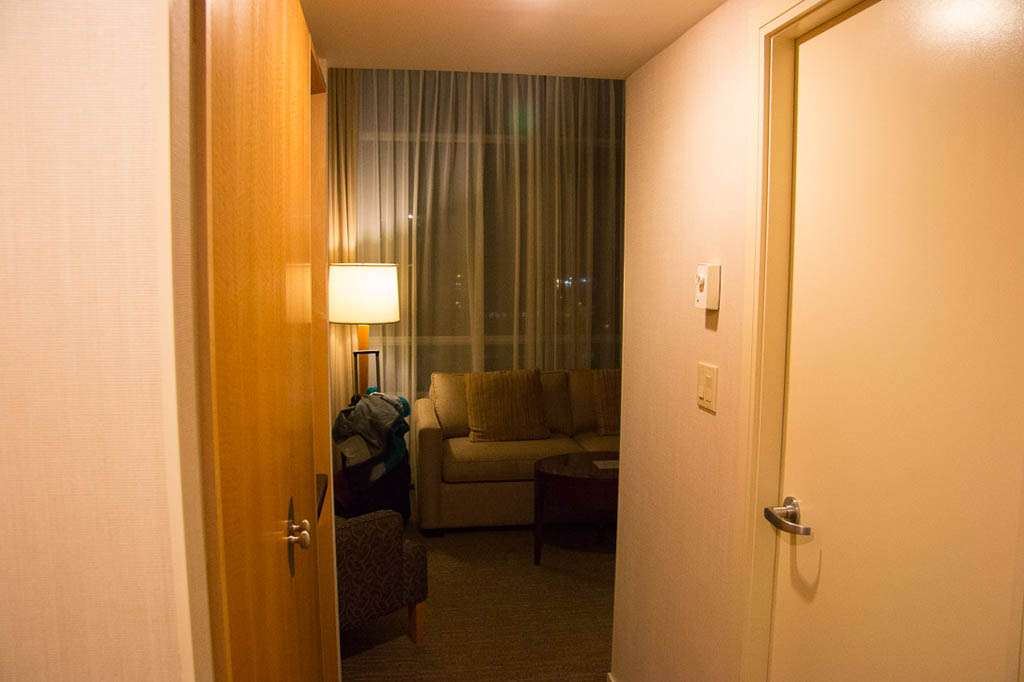 The living room was nice, but oddly shaped and not as spacious as I expected.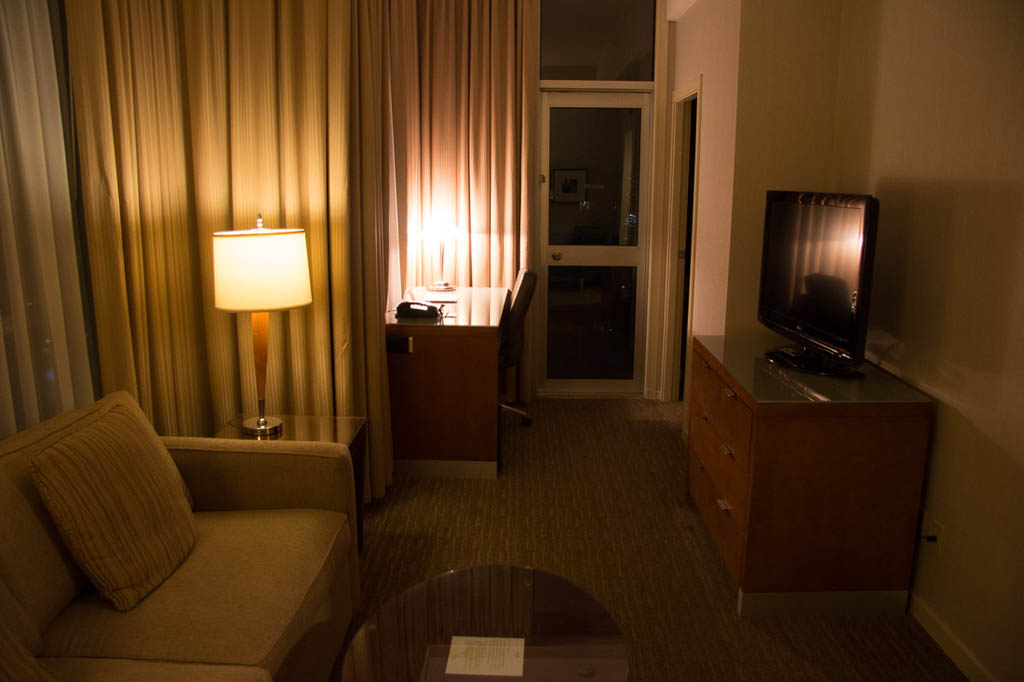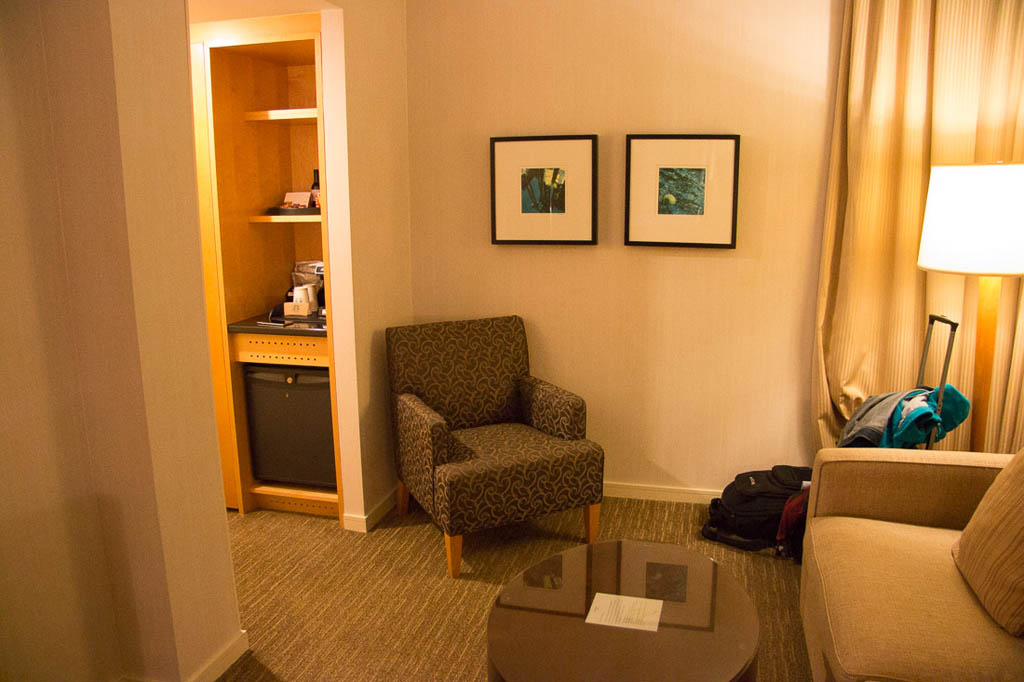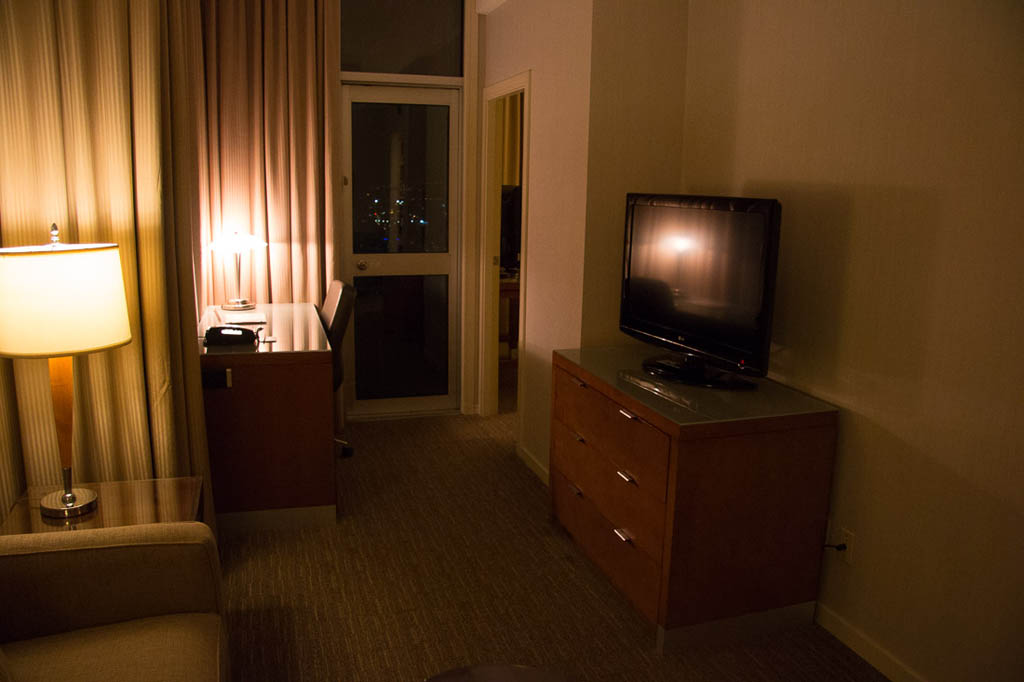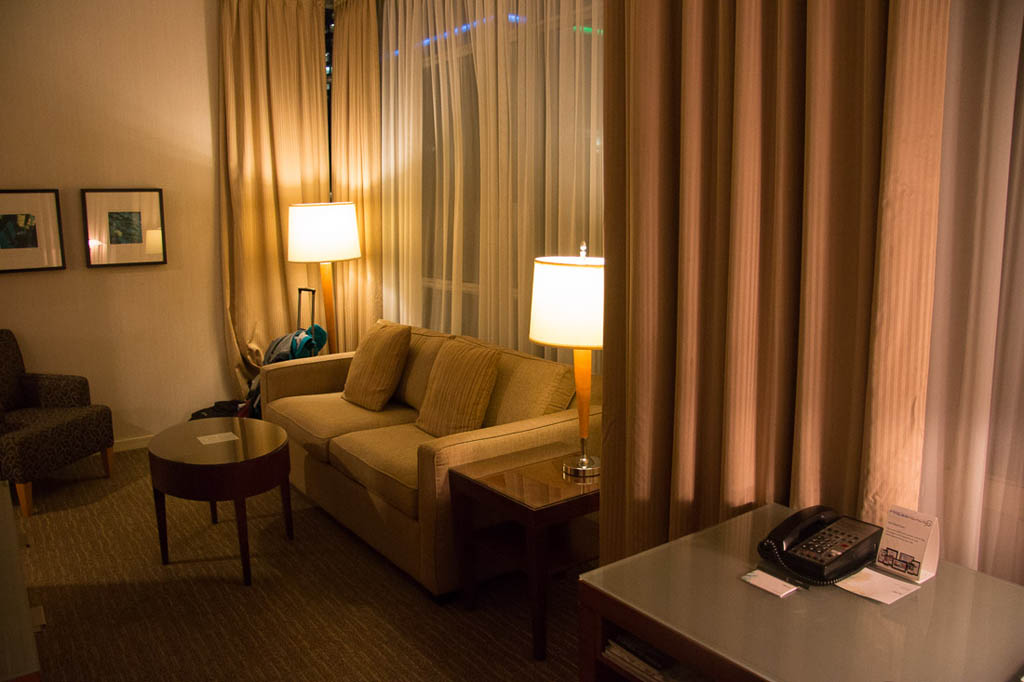 There was a small nook in the hallway with a closet, coffee supplies, and a small fridge.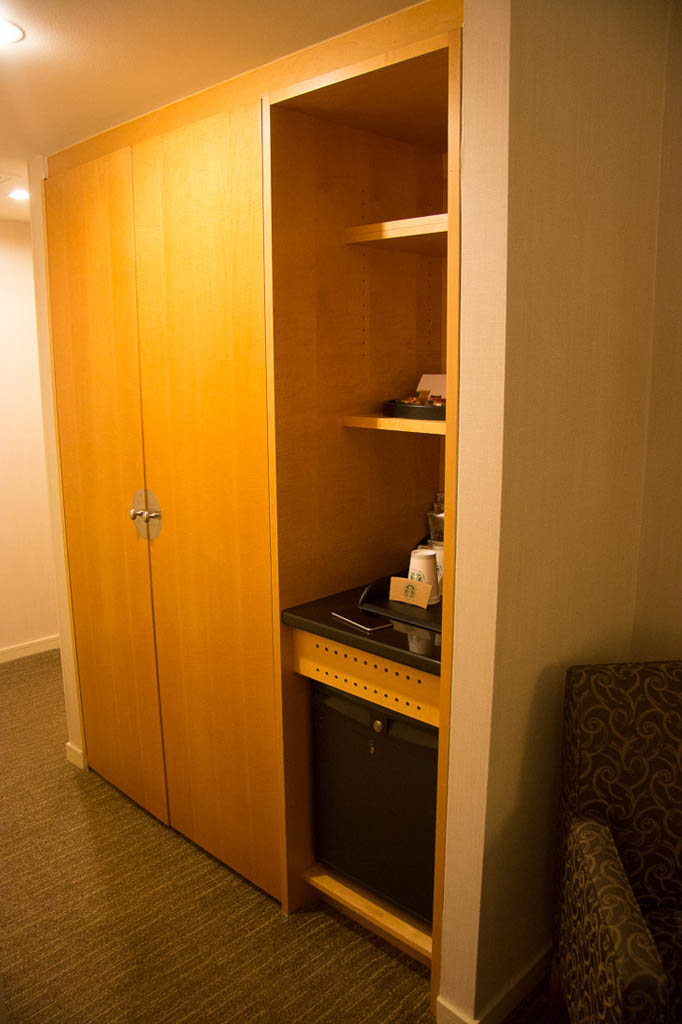 The bathroom was spacious and had a separate tub and shower.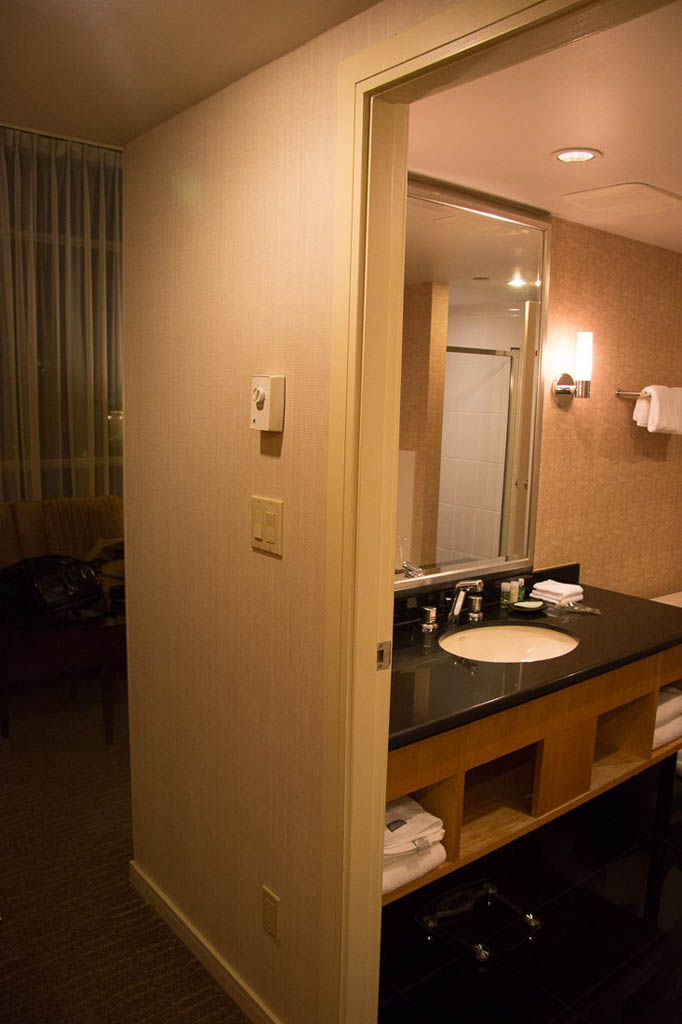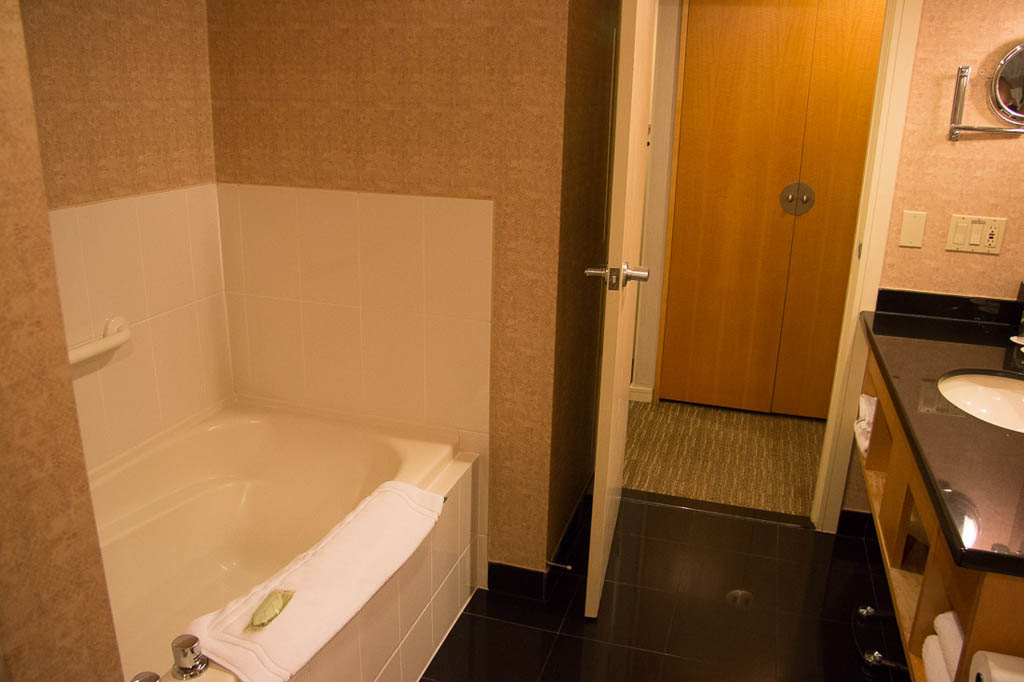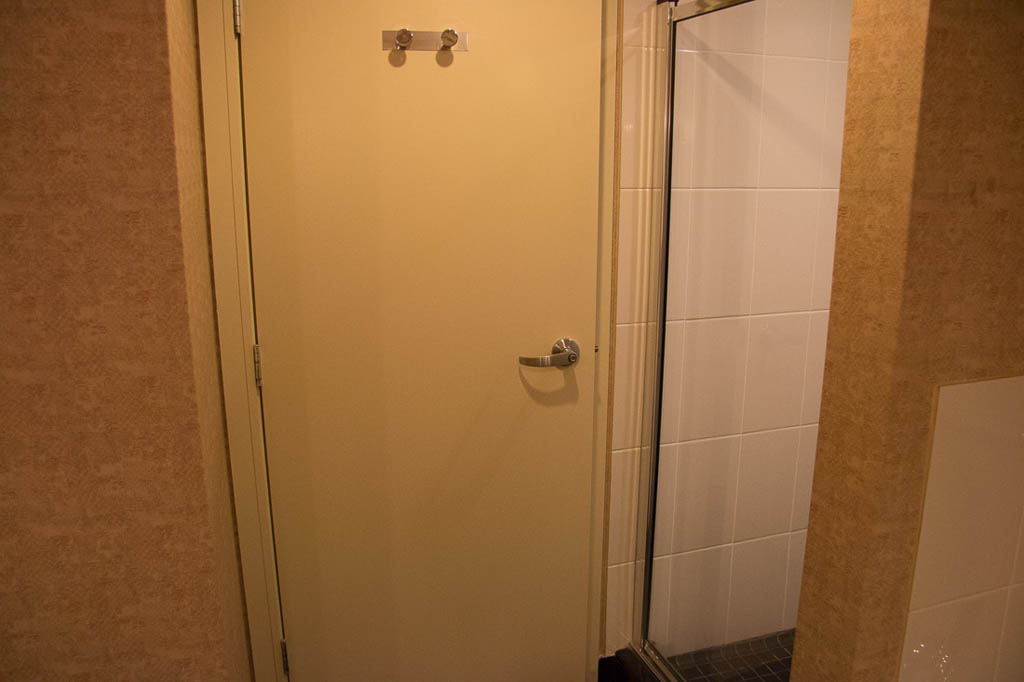 There was also plenty of counter space, which is greatly appreciated.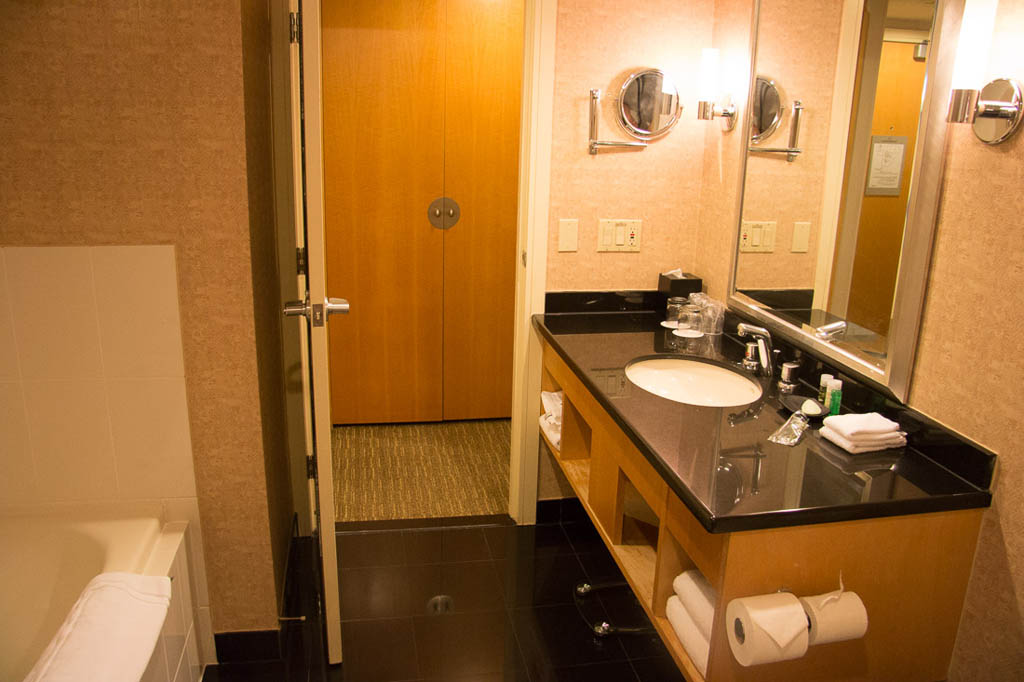 The bedroom was a decent size, and had wraparound windows.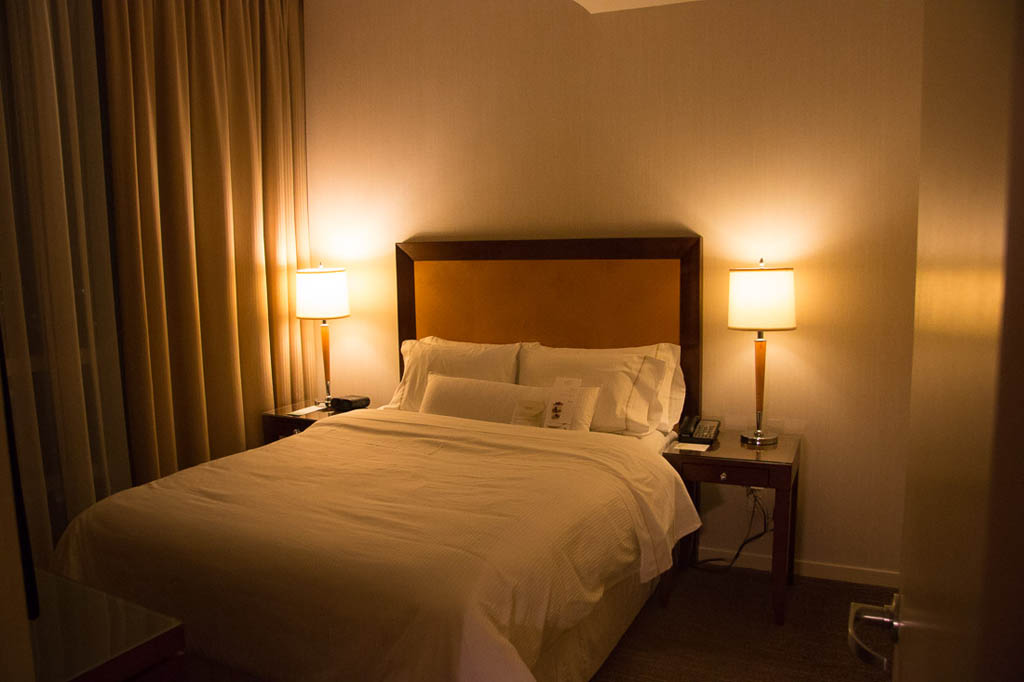 The windows were gorgeous and allowed for great views of the city, but it was summer, just shy of the solstice, so the days were LONG and the sun was up early. And the room darkening curtains had some unfortunate gaps, especially in the corners. Not usually a problem when we travel, but when you're not getting to bed until after 3AM.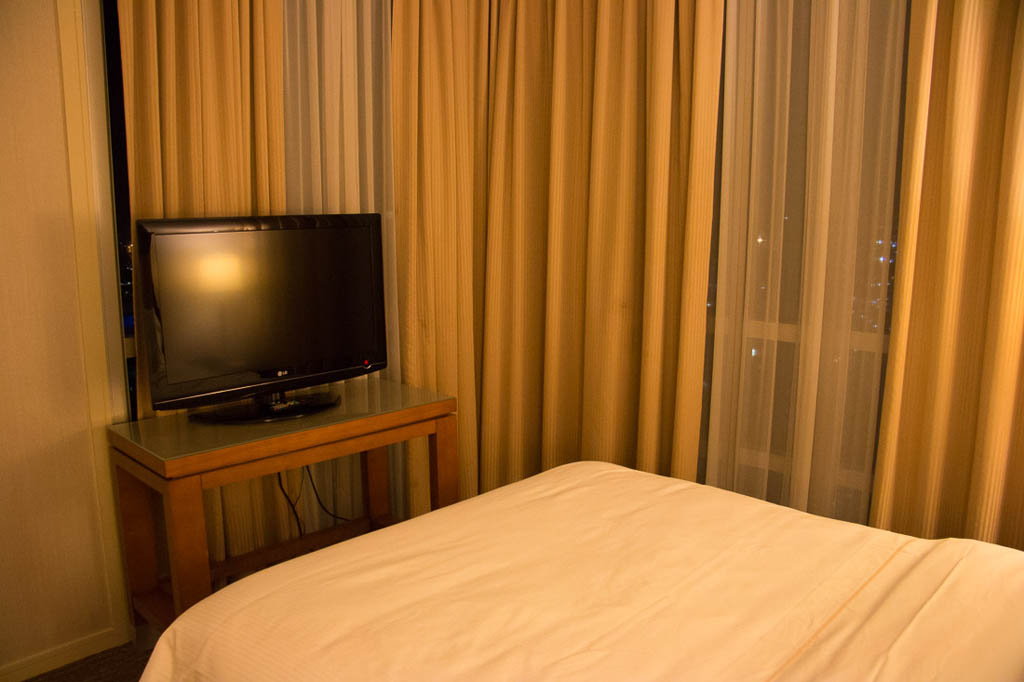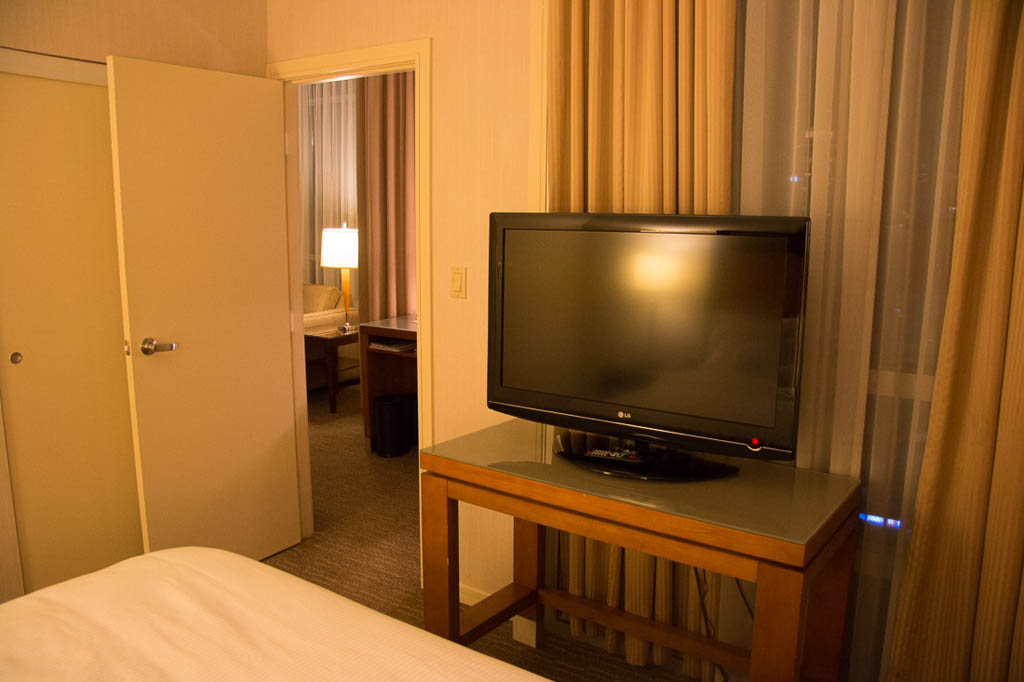 There was a door to a small balcony next to the desk in the living room.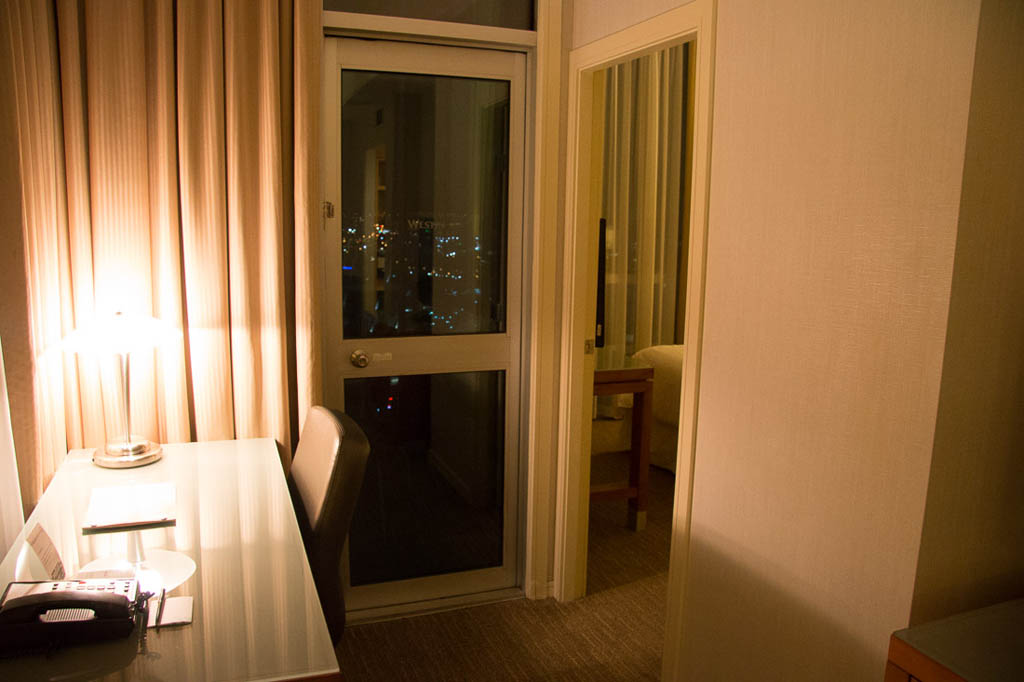 There were some fantastic views of the Vancouver skyline from the balcony. And if you peak far in the distance, you can even see the coast! (er, the bay?)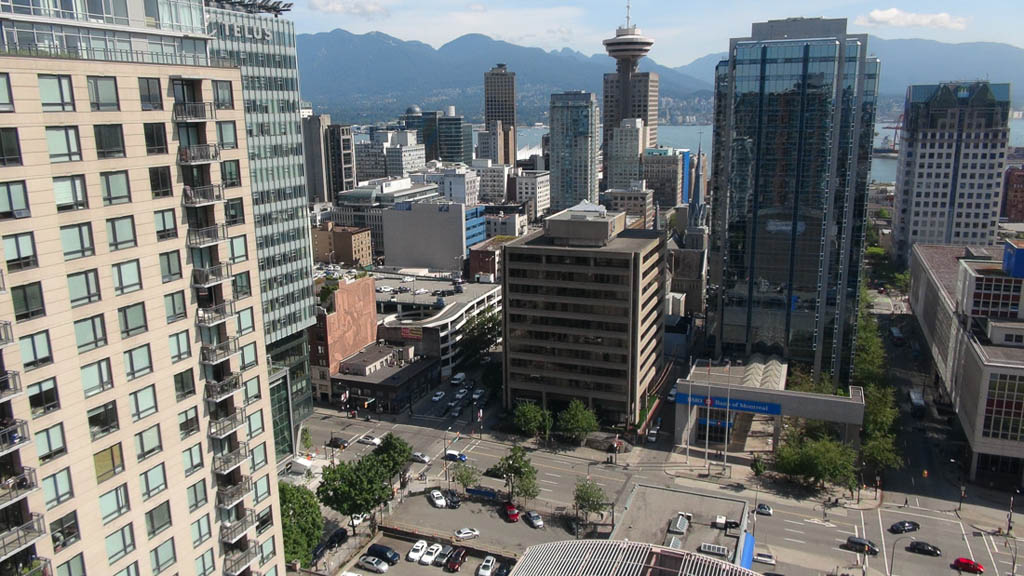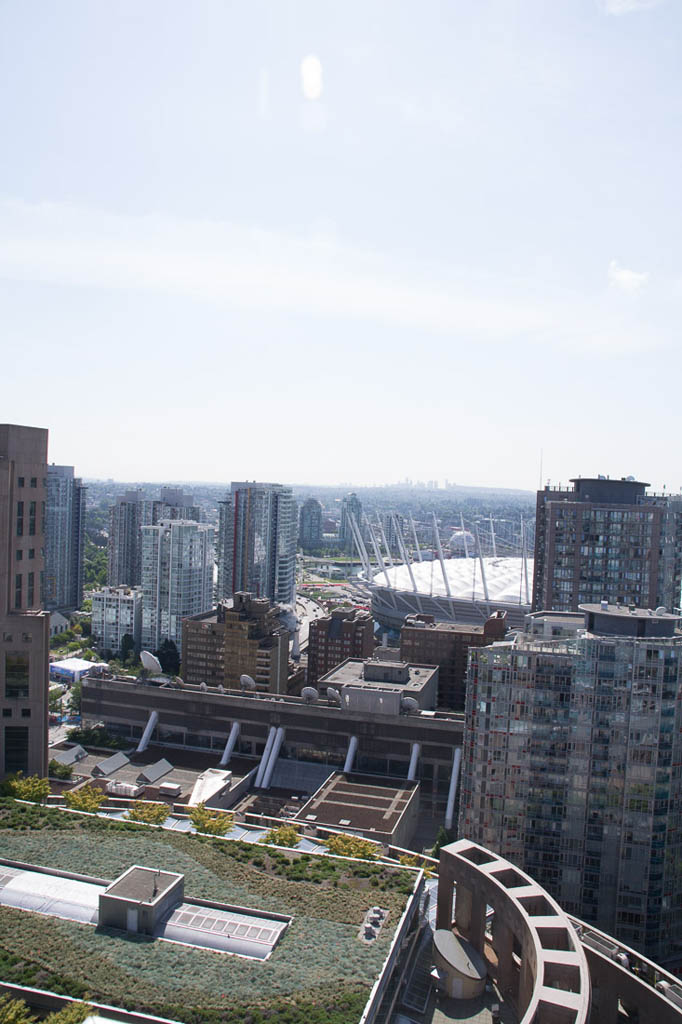 One minor complaint about our stay is that the elevators in this hotel were HORRENDOUSLY SLOW. There were only two, and the hotel had at least 30 floors, if I recall correctly.
But, the hotel location was great, and I was so appreciative of the late checkout that they allowed. Since our train to Seattle wasn't leaving until 5PM, I didn't want to have to pack up and put our luggage in storage before heading out sightseeing for the day. I'm never a huge fan of having to put my luggage in storage after checkout and before moving on to our next destination. So, the late checkout gets a big thumbs up from me!
Have you visited Vancouver recently? Where did you stay?
---