This post may contain affiliate links. Please see my advertiser disclosure for more details.
---
On our recent trip to Northern California, we booked tickets on JetBlue Mint Class. I covered the pricing and points details in our trip series introduction post, but long story short, we booked one ticket with points and one ticket with cash.
We boarded and took our seats in 3A and 3C. There was plenty of space between the seats – unlike our squishy experience on AirBerlin's business class – and lots of legroom. Each seat had a blanket and small pillow on it.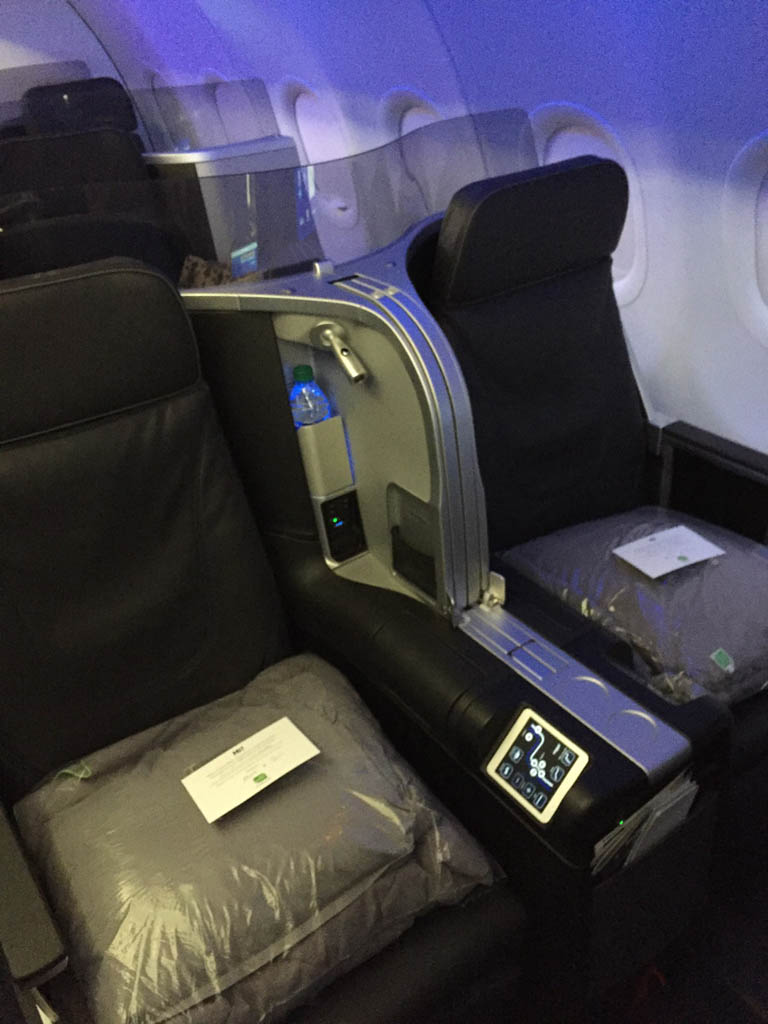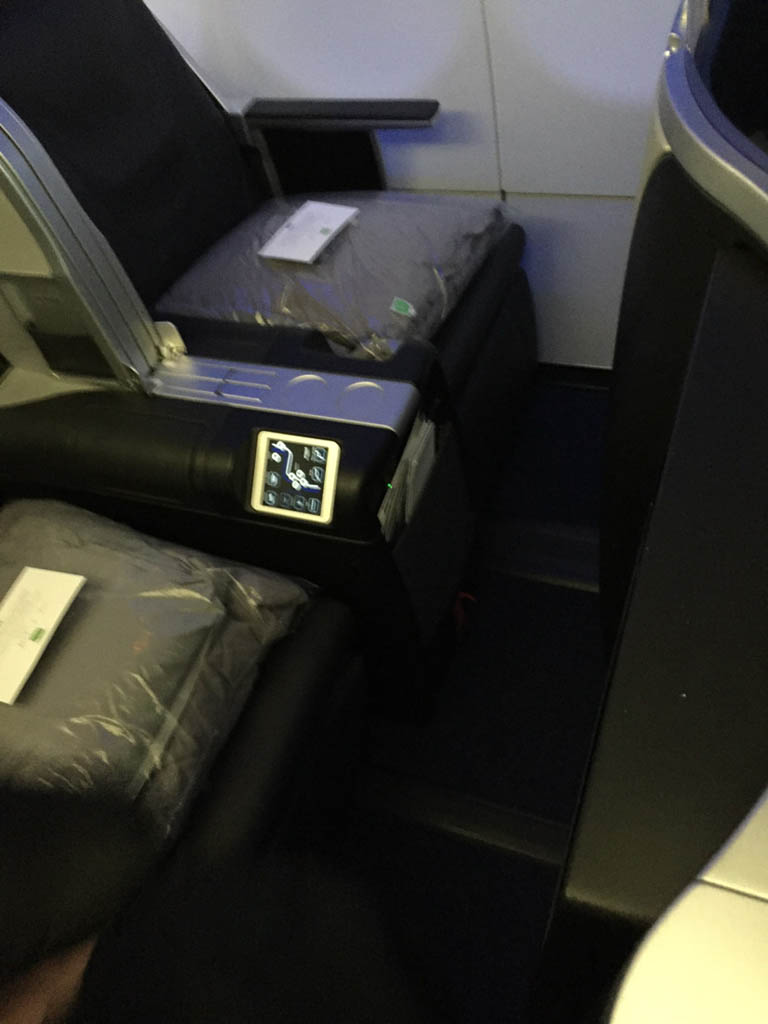 The seats were unique compared to other first and business class seats we've previously experienced. Specifically, the footrest part was FAR more "tucked" under the row in front of us. This wasn't a bad thing, just something to point out. Unlike on other seat types where only your feet are tucked or otherwise covered on the footrest, basically your entire leg from your thigh down is under the seat in front of you.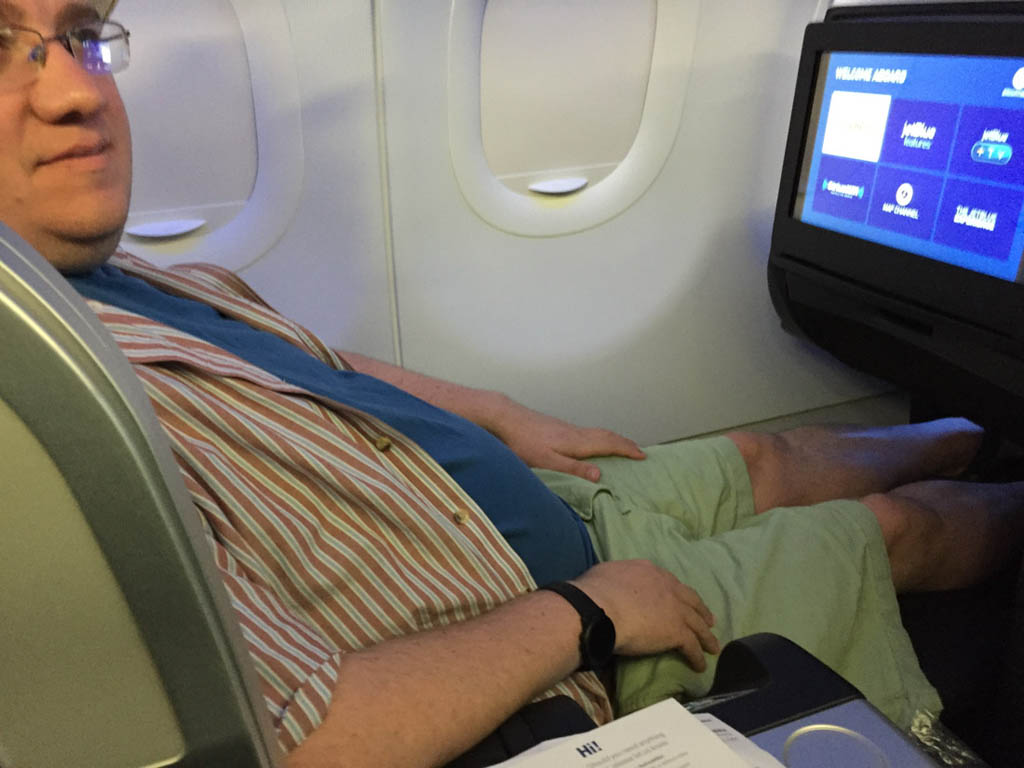 Shortly after taking our seats, the flight attendant offered their specialty beverage, the RefreshMint, which was yummy. We both opted for the nonalcoholic version – it was an early morning flight after all :).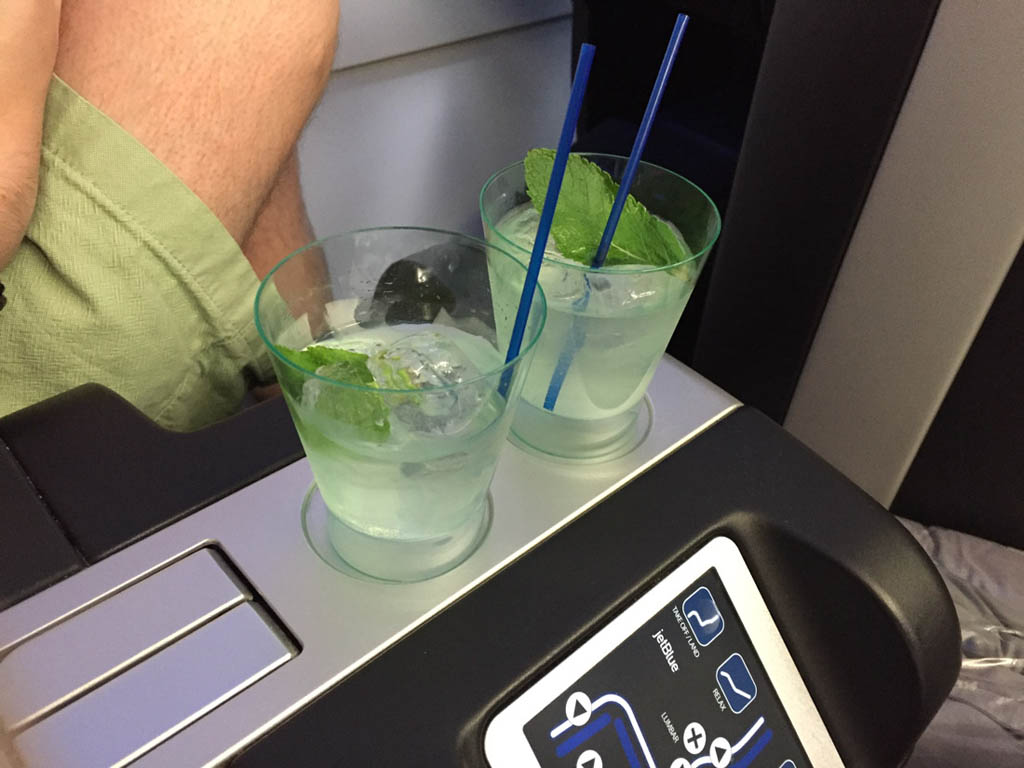 We had Birchbox amenity kits, one for men and one for women.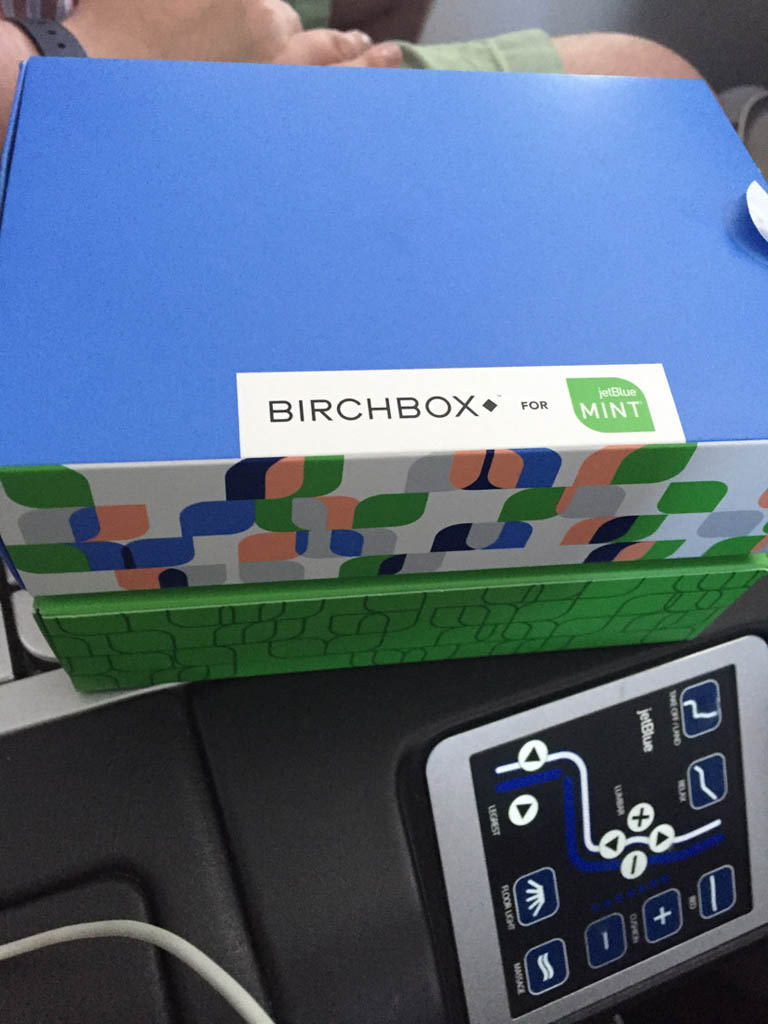 There was plenty of storage for our needs around the seats, including pockets on the side and in front of the seat.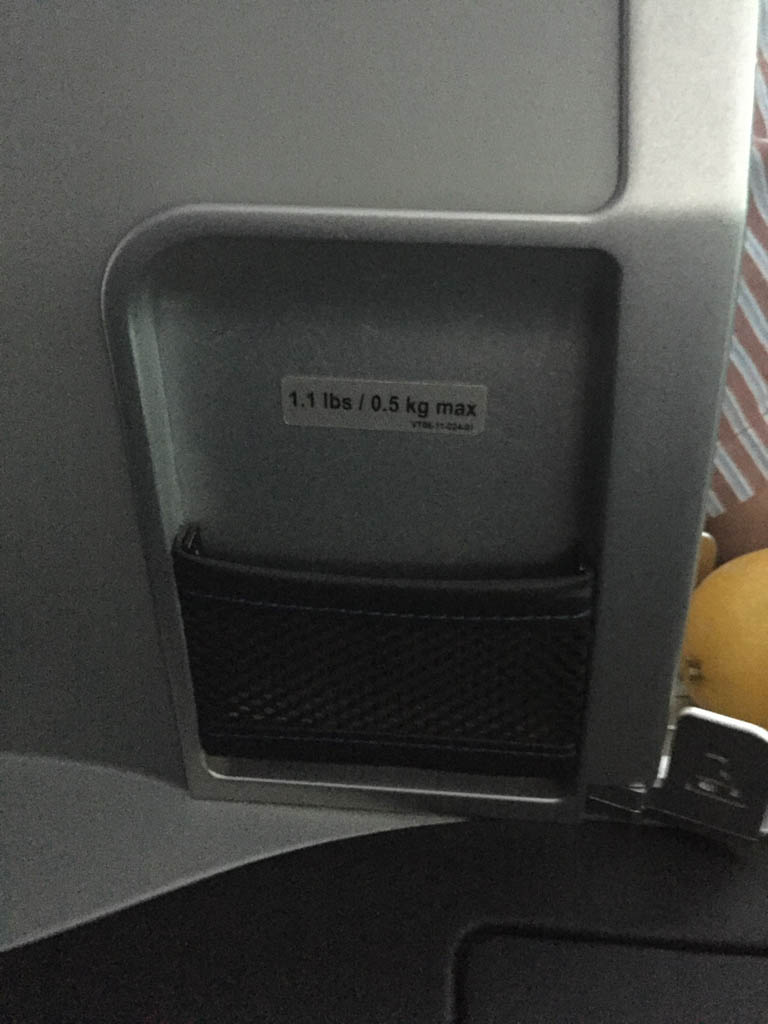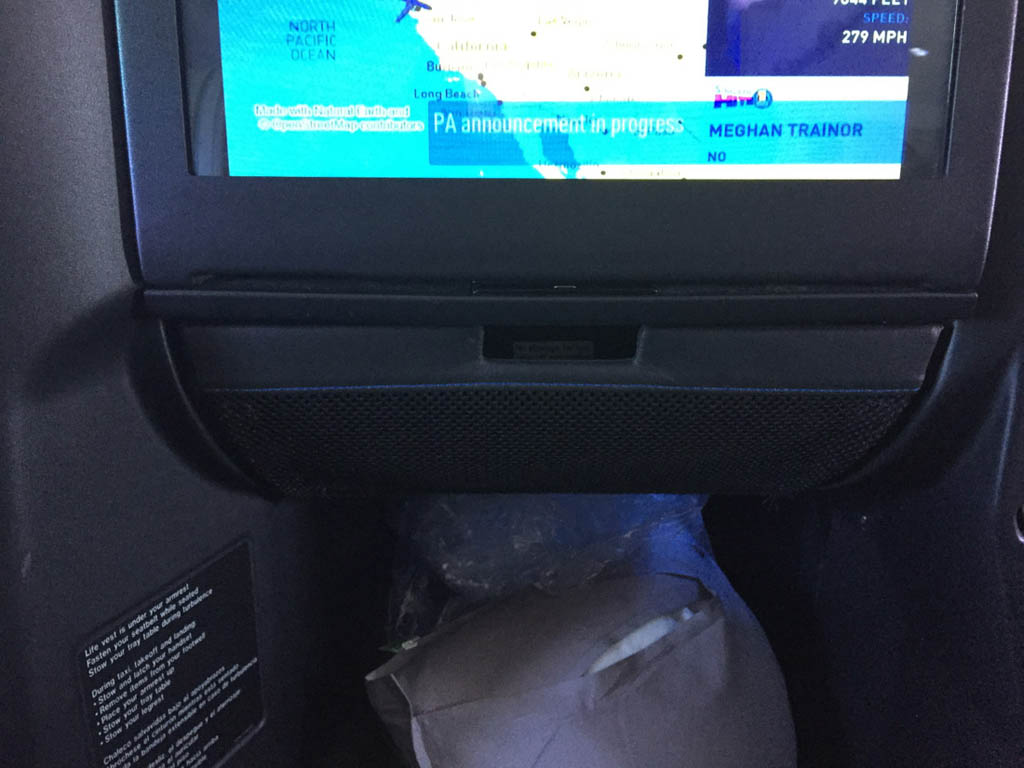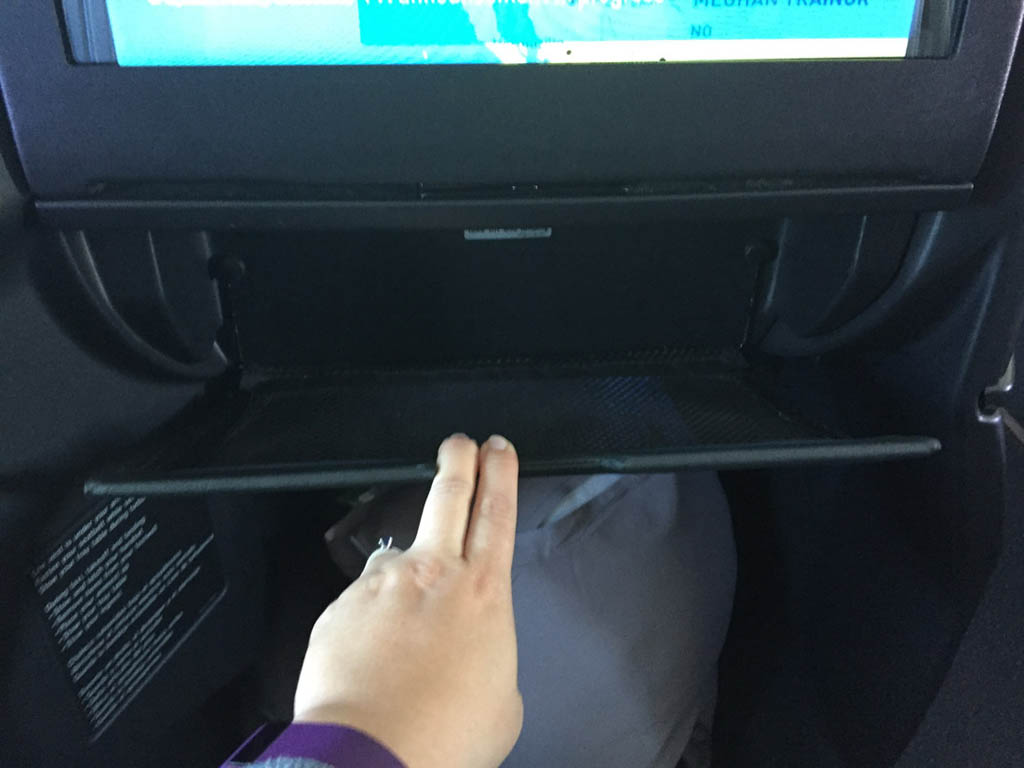 Two small cubbies on the floor, in between the seats, provided even more storage: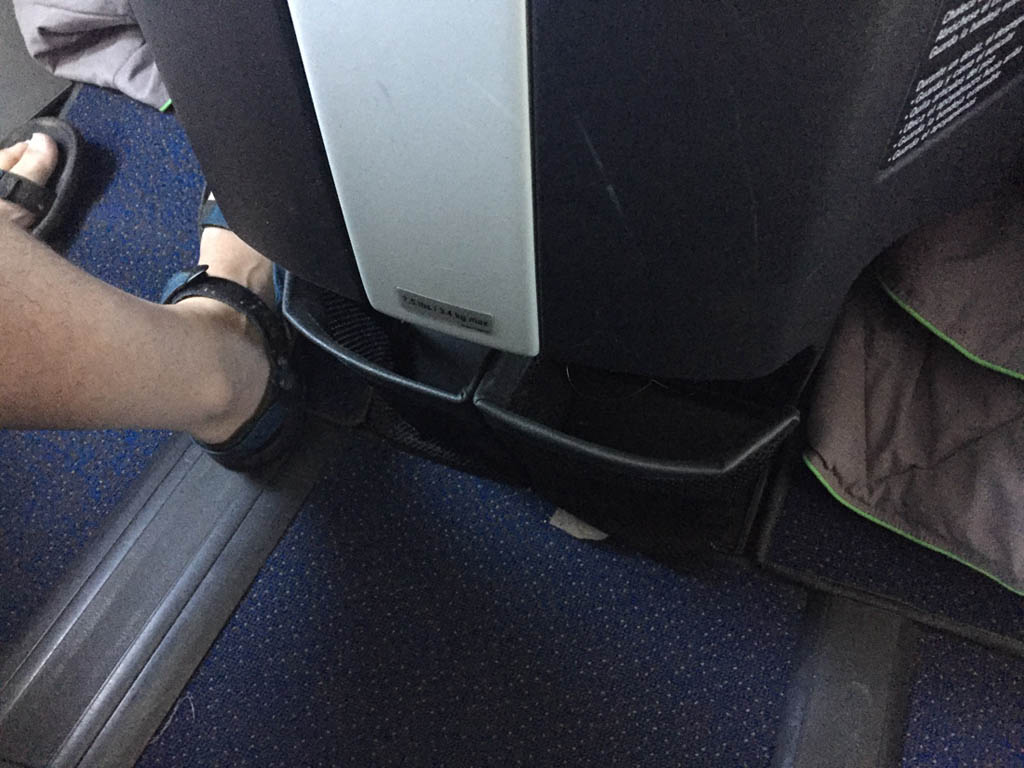 Seat controls were easy to access and simple to figure out:
Each seat had a small lamp, a storage pocket, a spot for bottled water, and USB outlets.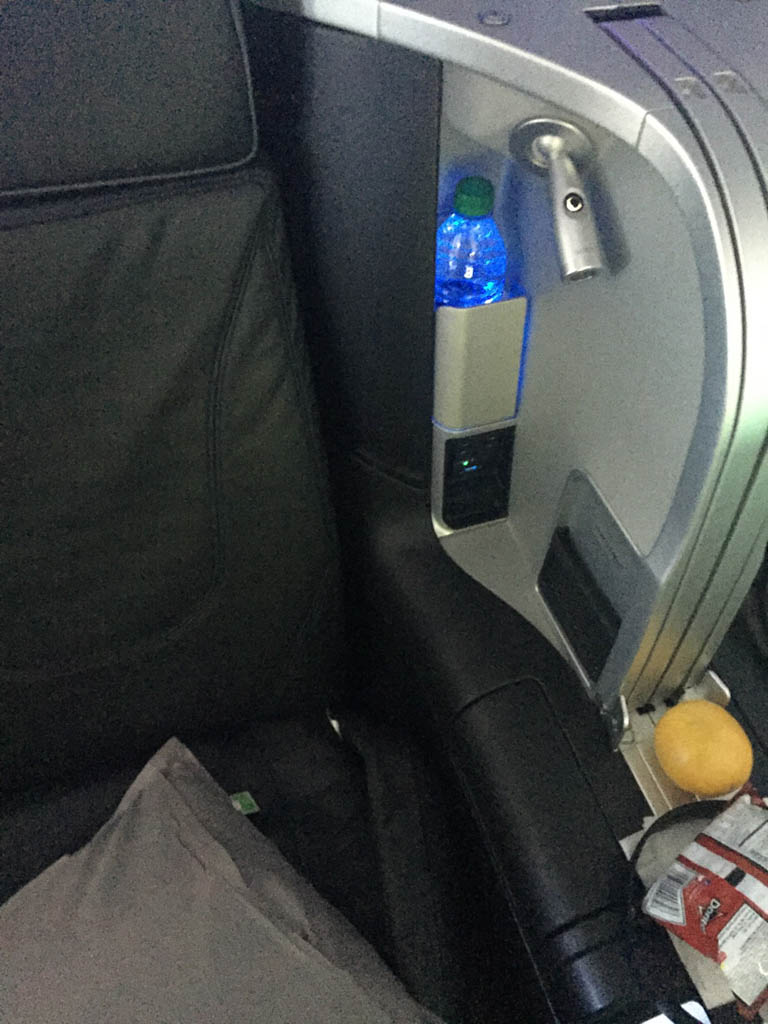 The inflight entertainment screen was a good size, and I really enjoyed having access to live TV. (JetBlue offers DirectTV on its flights).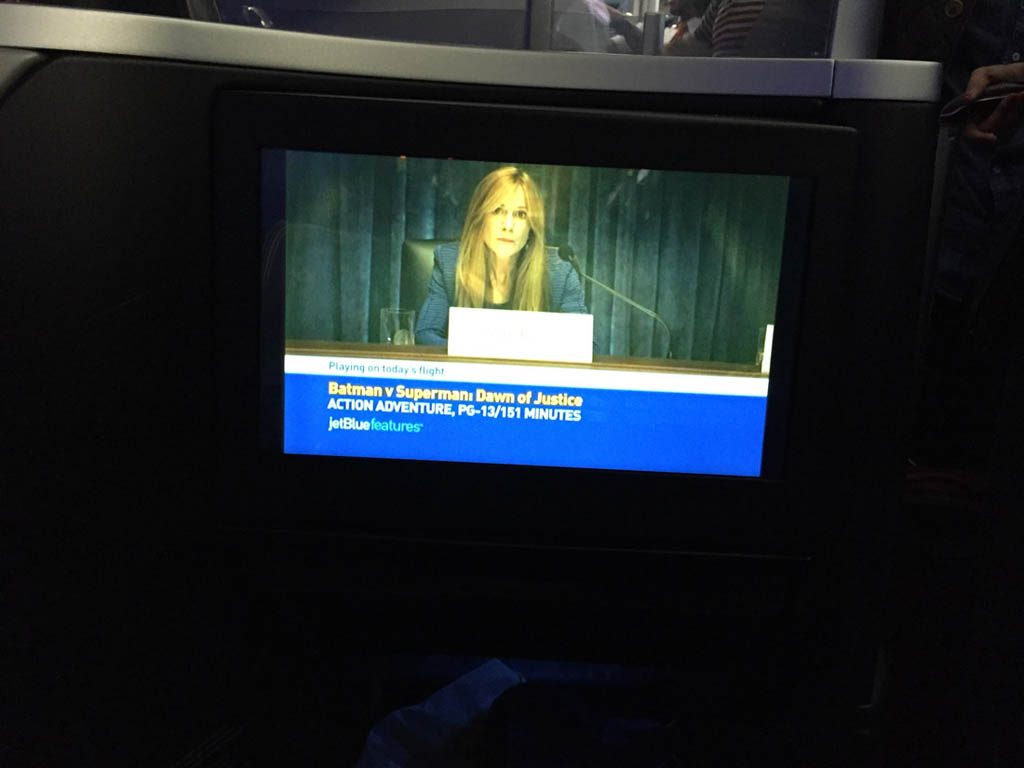 We could also access our flight's airshow: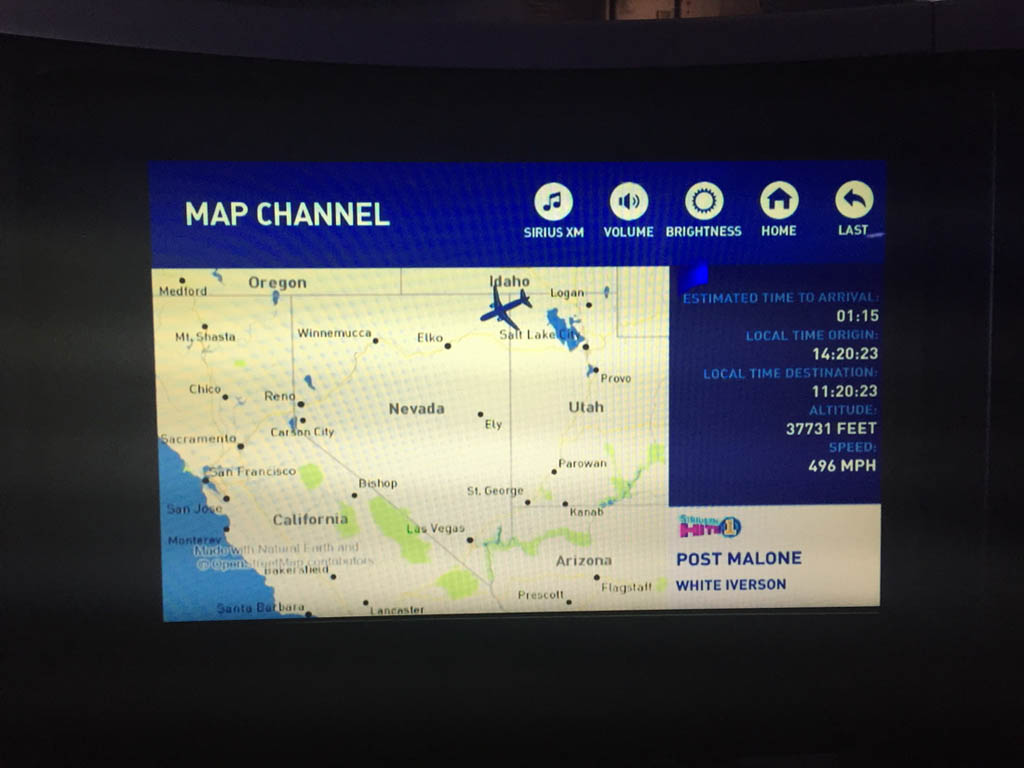 We had a great view on our climb from JFK airport. Looks like a beach! Anyone familiar with the New York City area know what beach this might be?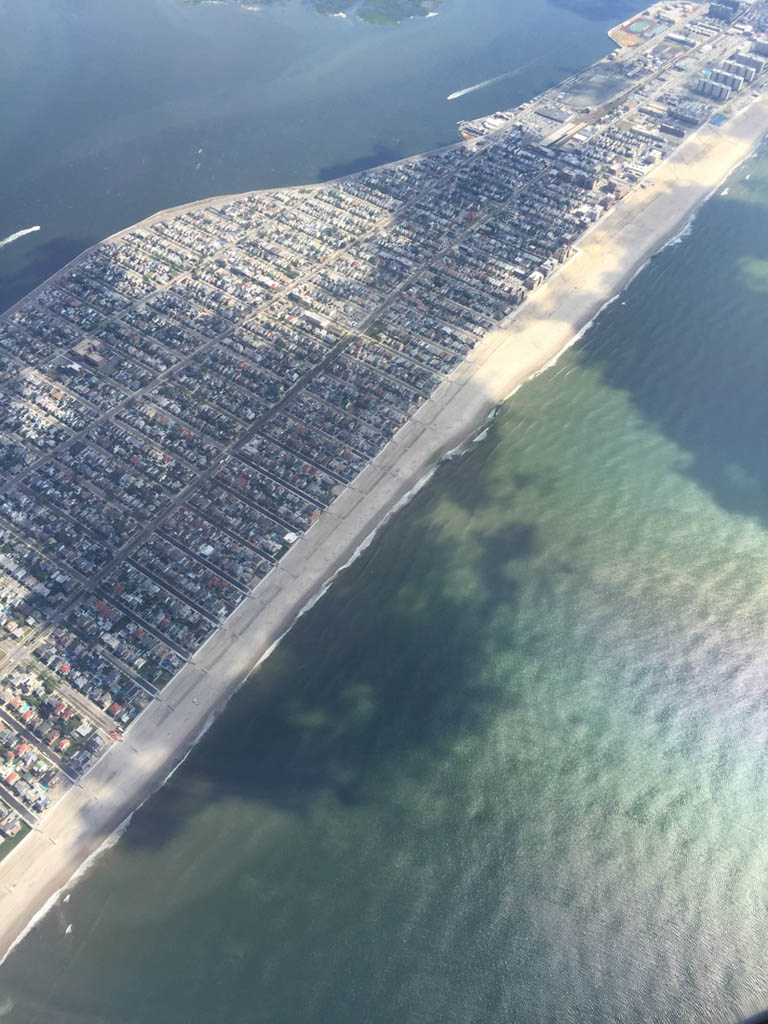 Meals were served very soon after we reached cruising altitude.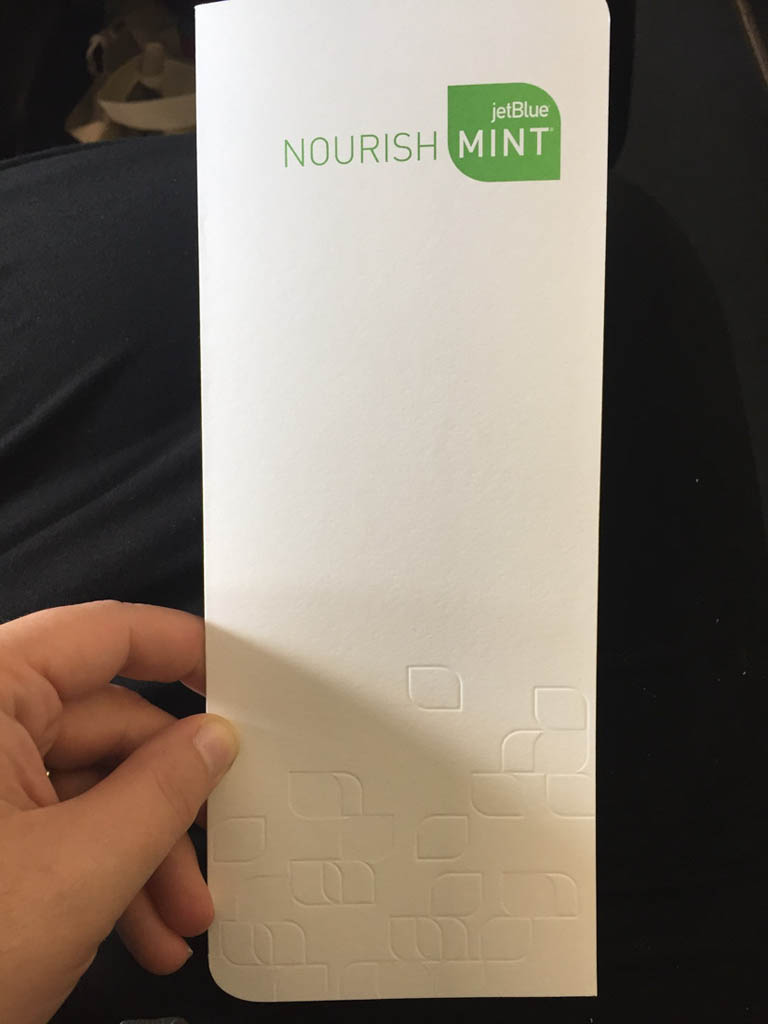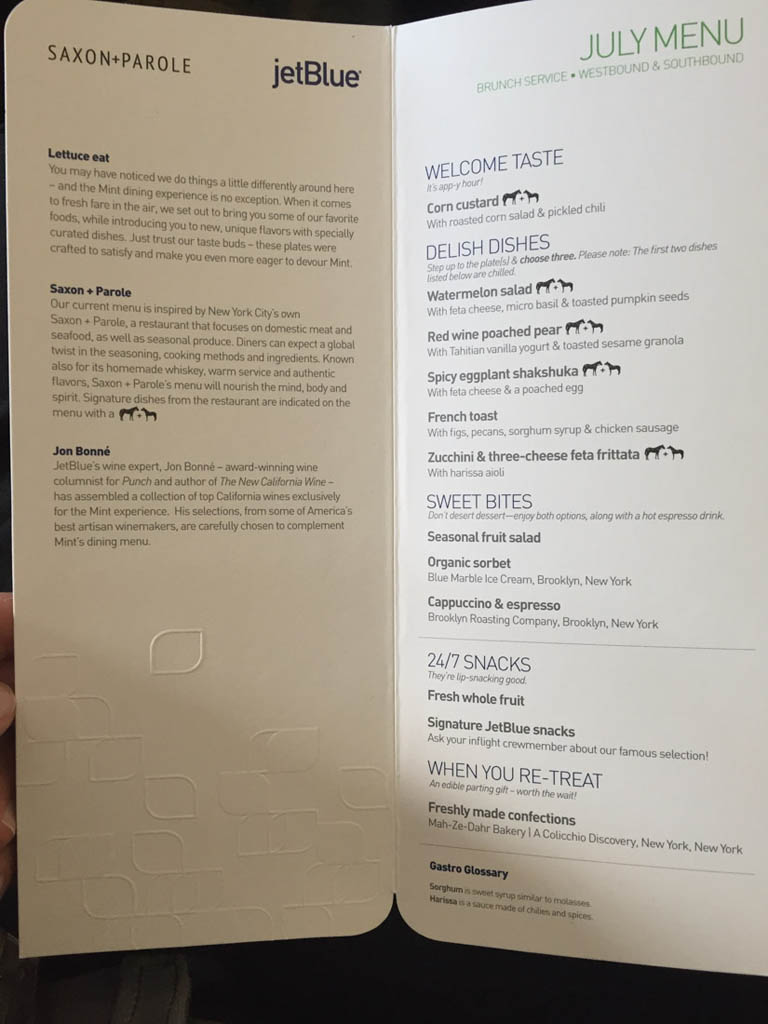 We had some starters of corn salad and tea.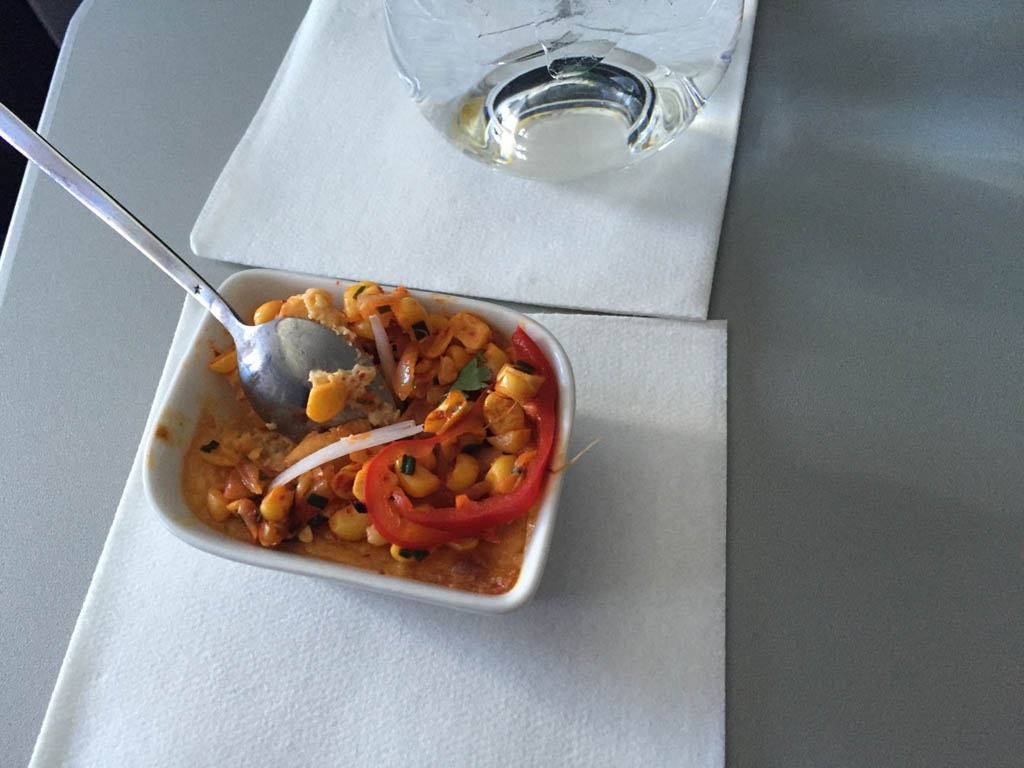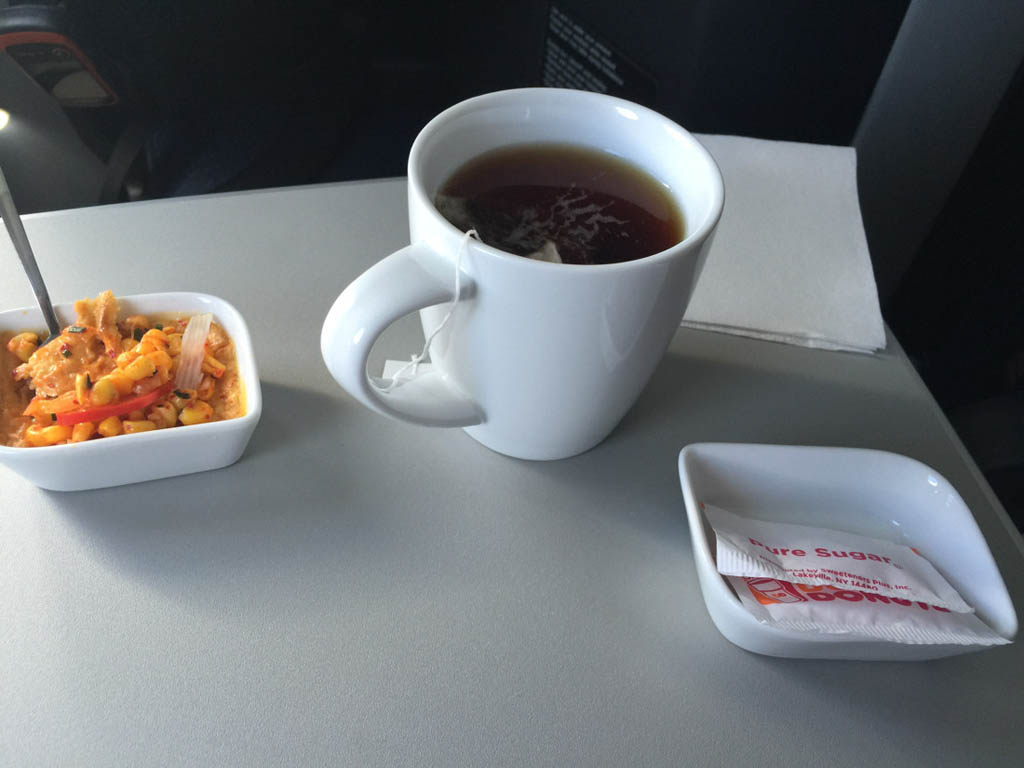 Then flight attendants placed paper placemats on our trays before serving the main courses.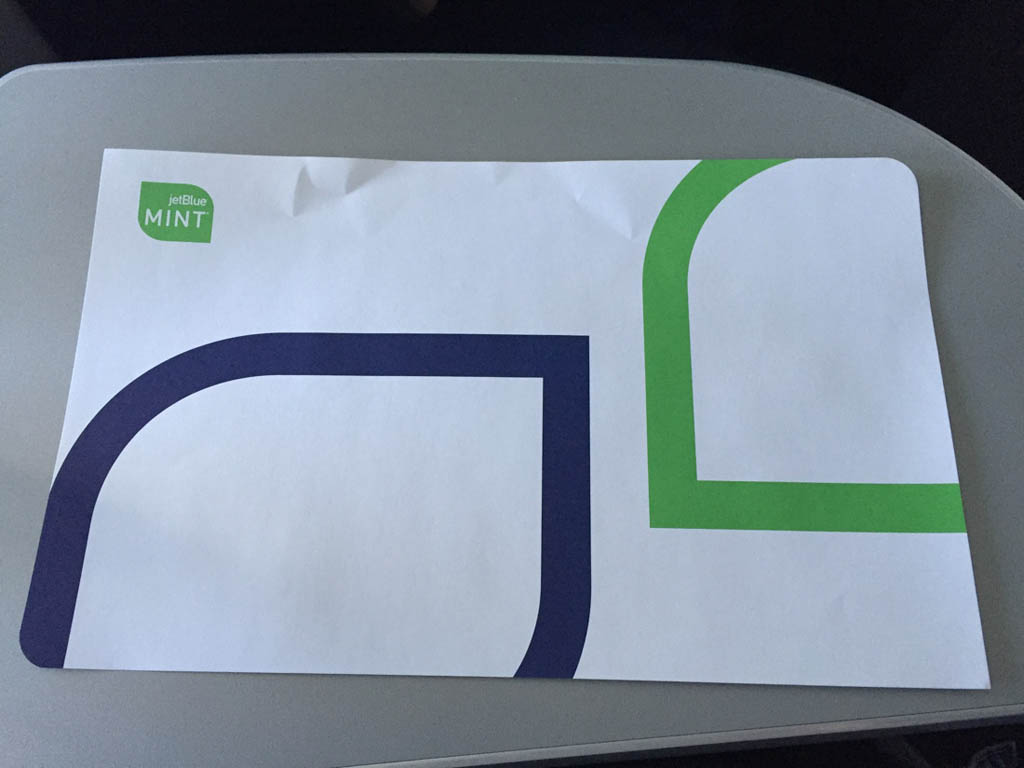 The main courses were actually three mini-courses. I had the Watermelon salad, spicy eggplant shakshuka, and french toast. (Wide shot first, then shots of the individual plates):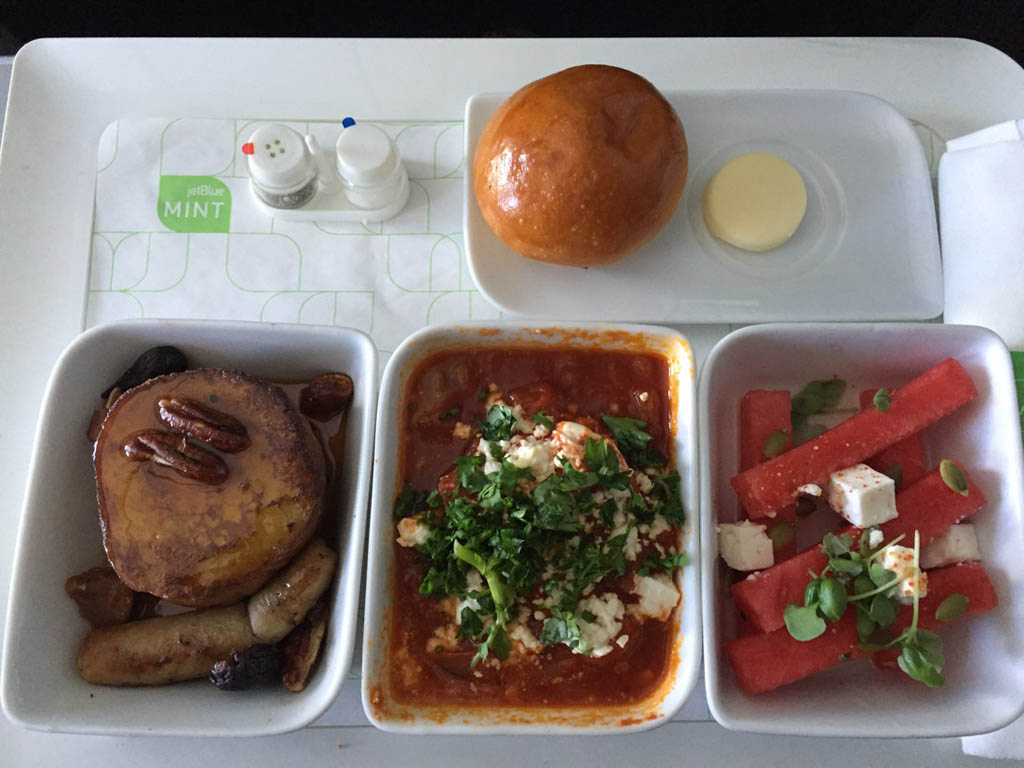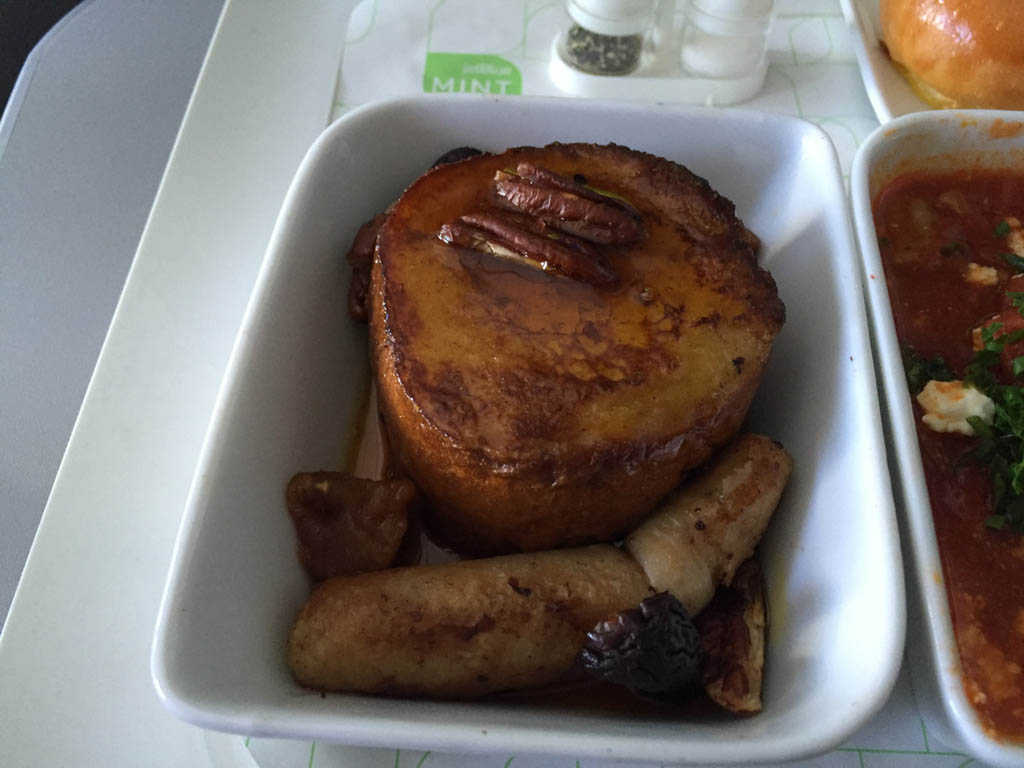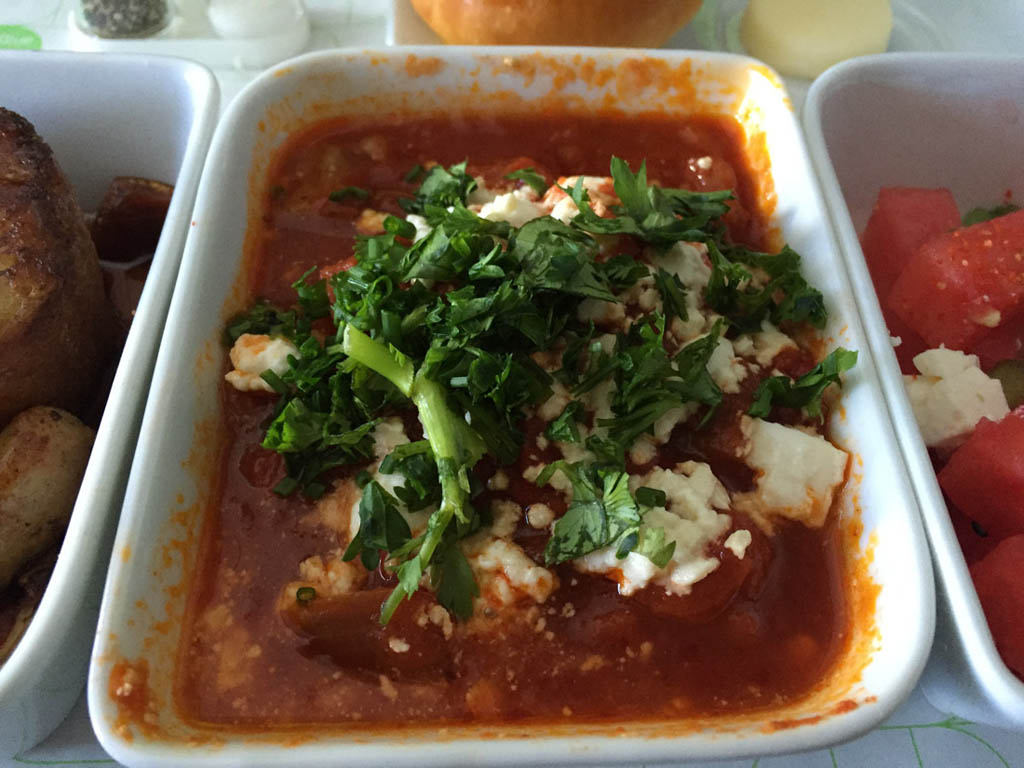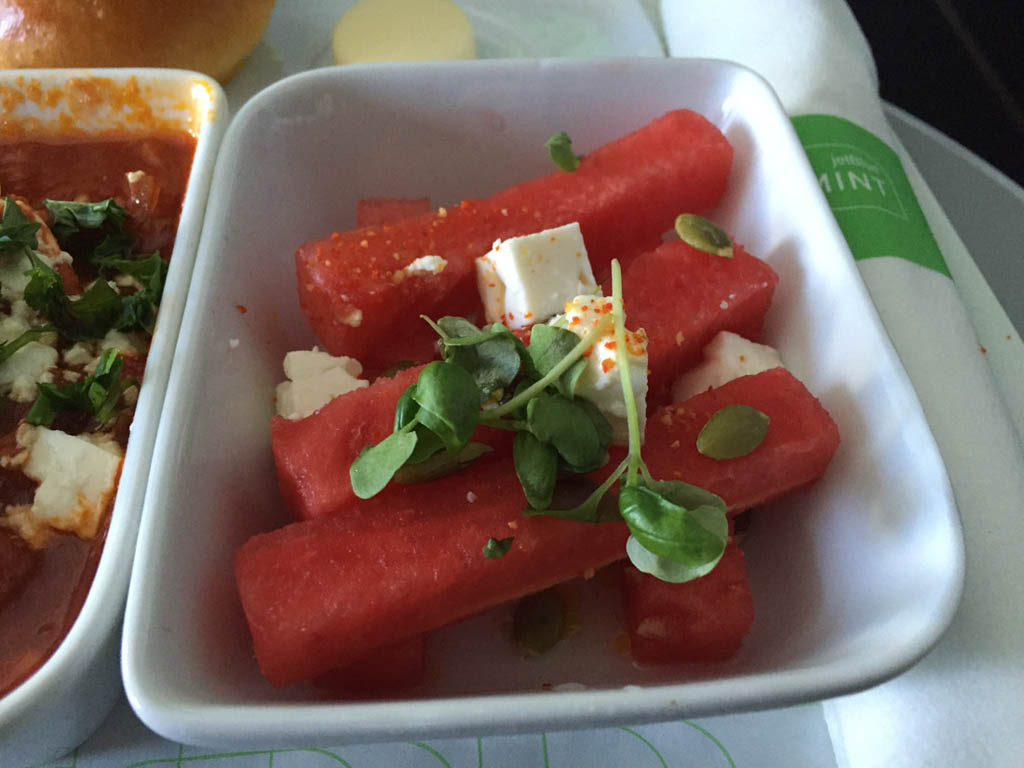 We both slept on the flight for a little while. But, since it was an early morning flight, we felt relatively well rested and didn't need much sleep.
Here's Ken, "fake" sleeping for a photo:
The seats were very comfortable, both to sit in upright as well as to sleep on in the lay flat position. The blankets were thin, but the aircraft was quite warm, so I didn't mind the thinness.
As we approached San Francisco, flight attendants distributed boxes of gourmet cookies from Mah Ze Dhar Bakery.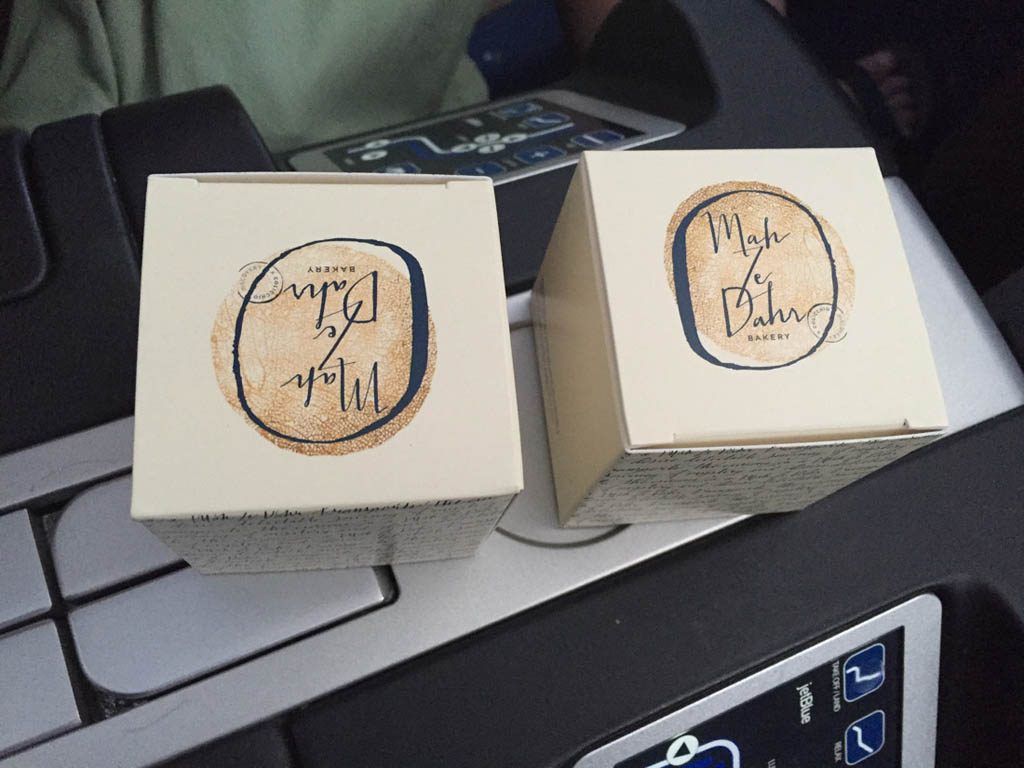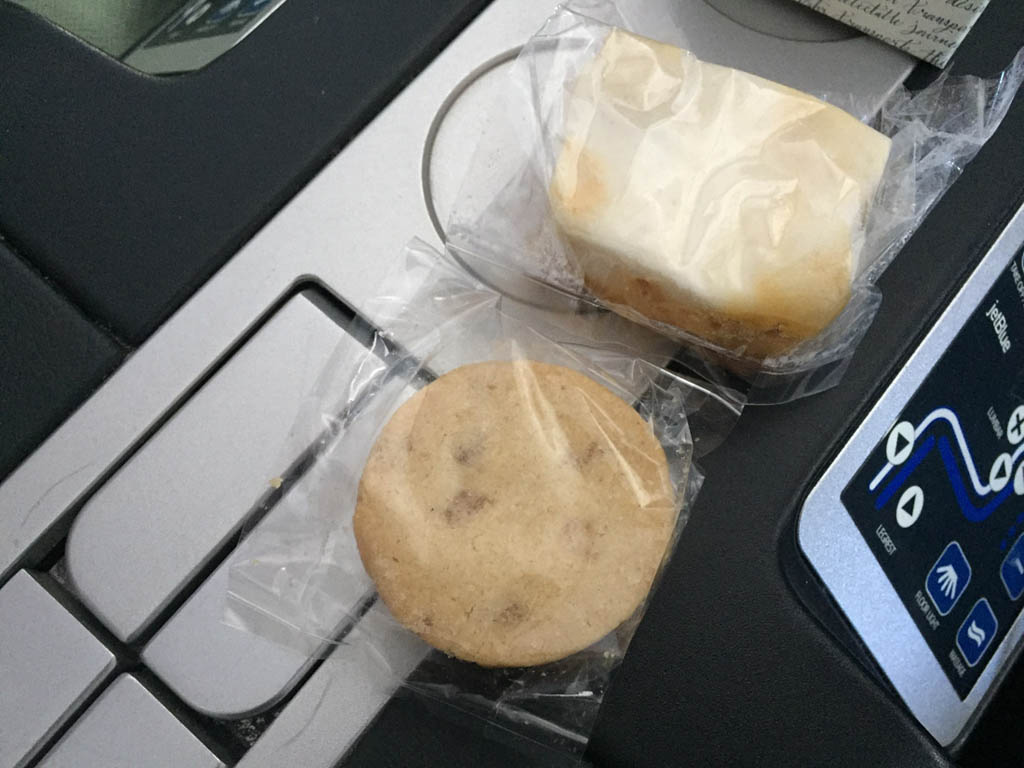 The service onboard was fantastic. We had attentive flight attendants who provided friendly and warm service. The Mint class cabin was completely full, so we definitely appreciated the individualized attention.
Overall, I highly recommend JetBlue's Mint class without any hesitation. Especially given its reasonable price compared to other domestic lay-flat transcontinental flights. (I'm looking at YOU American Airlines A321 and Delta One!)
Have you flown JetBlue's Mint class before? What did you think?