This post may contain affiliate links. Please see my advertiser disclosure for more details.
---
After our driving tour around San Francisco, and a brief stop back at our hotel for some rest, we headed back to the Pier 39 area for our Alcatraz tour. We booked the Alcatraz Island Night Tour.
Alcatraz Tour
We had reserved tickets for Alcatraz the moment they became available, about three months before our trip. And, it's a good thing we did! Our tour was on July 7. When we arrived in that area, the first available tour for purchase onsite was August 15! Yikes!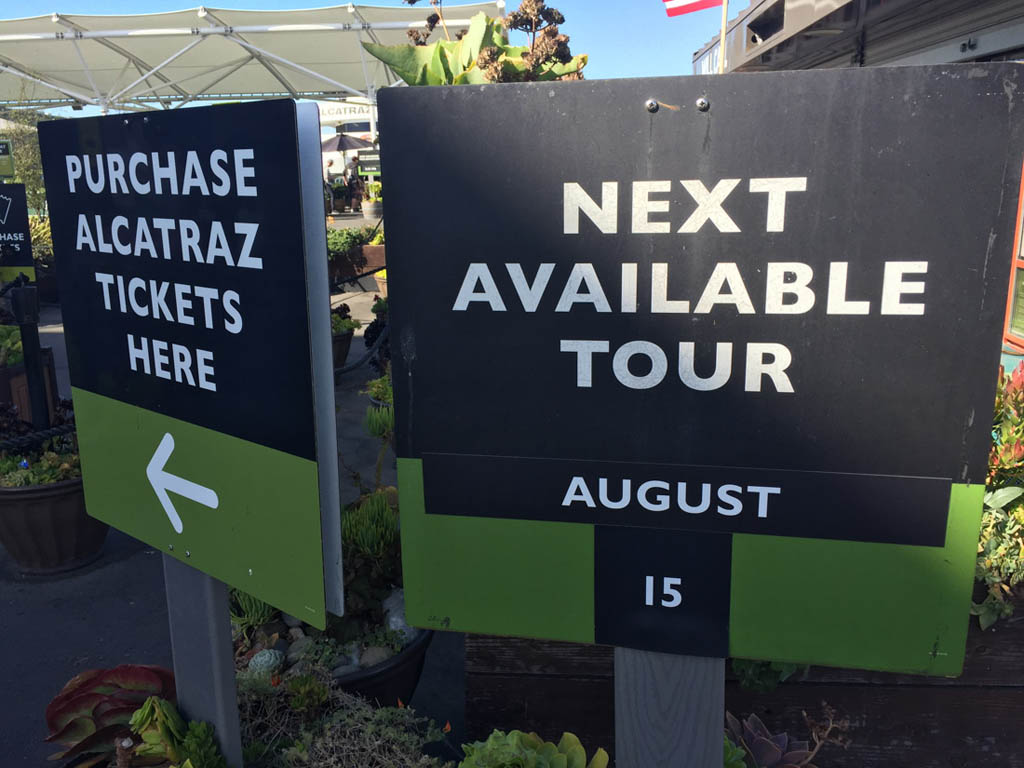 We waited in a brief line to board the ferry, which departed right on time.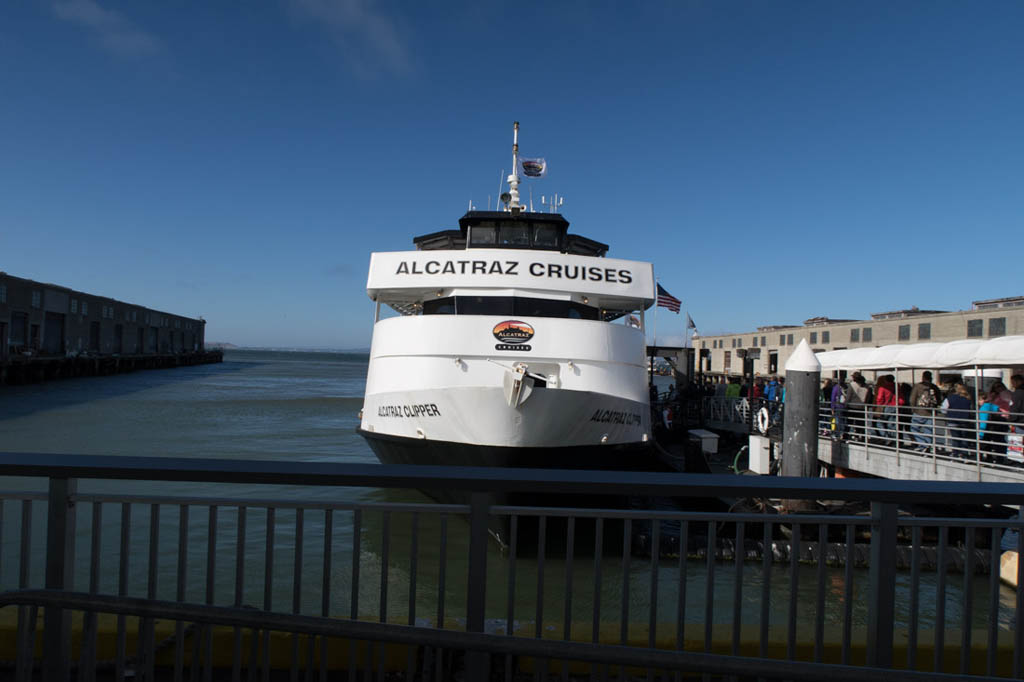 Riding the Ferry outside to Alcatraz
The ferry ride was lovely and allowed for beautiful views both of San Francisco and, as we got closer, Alcatraz Island.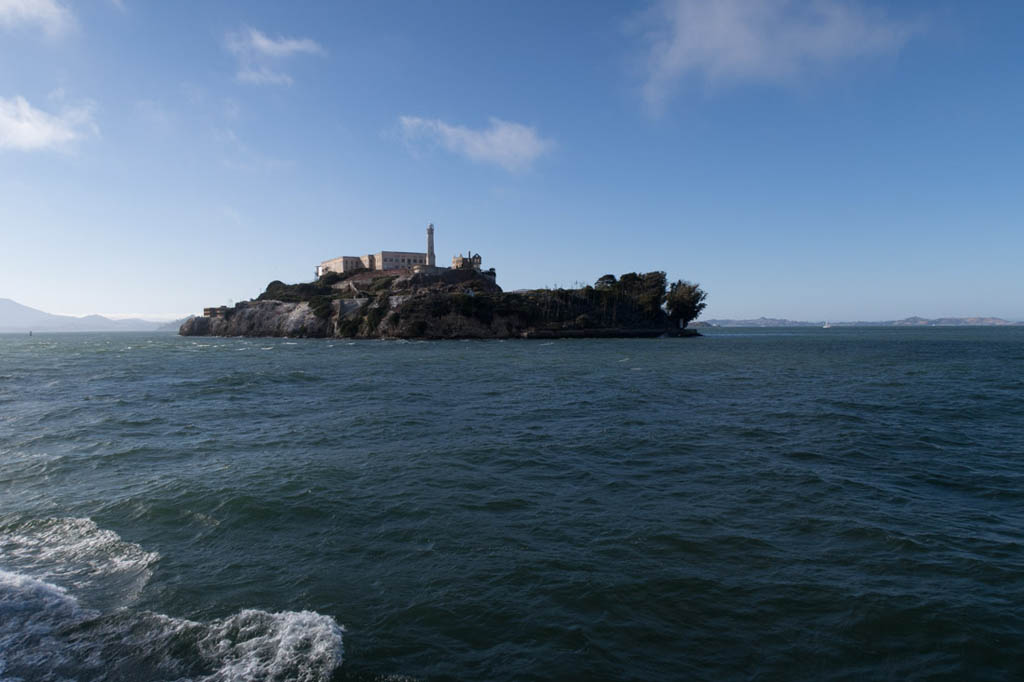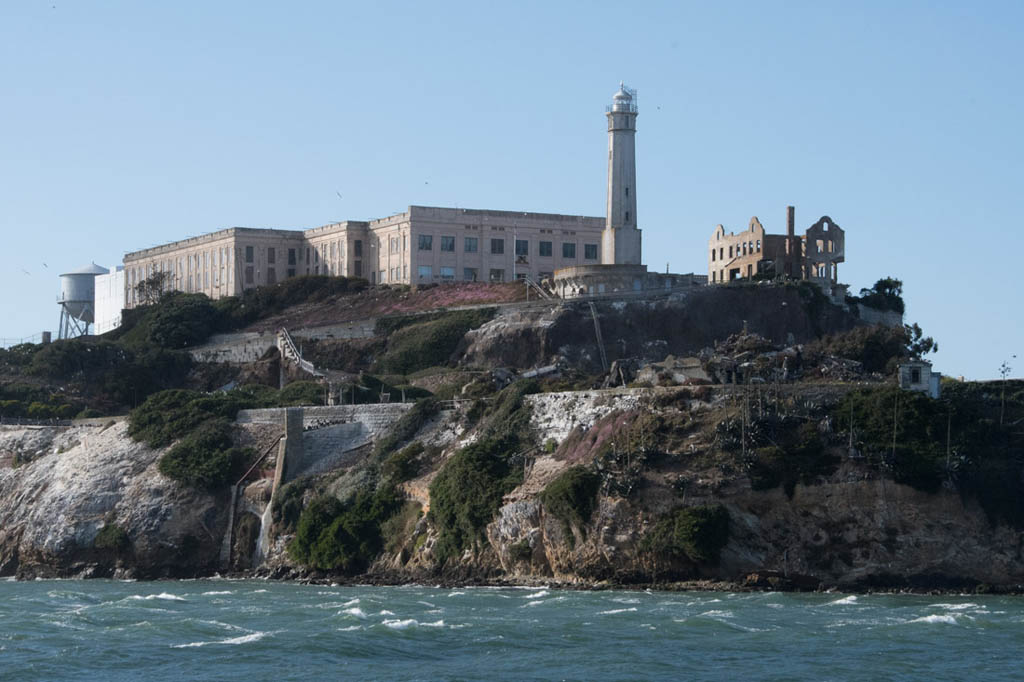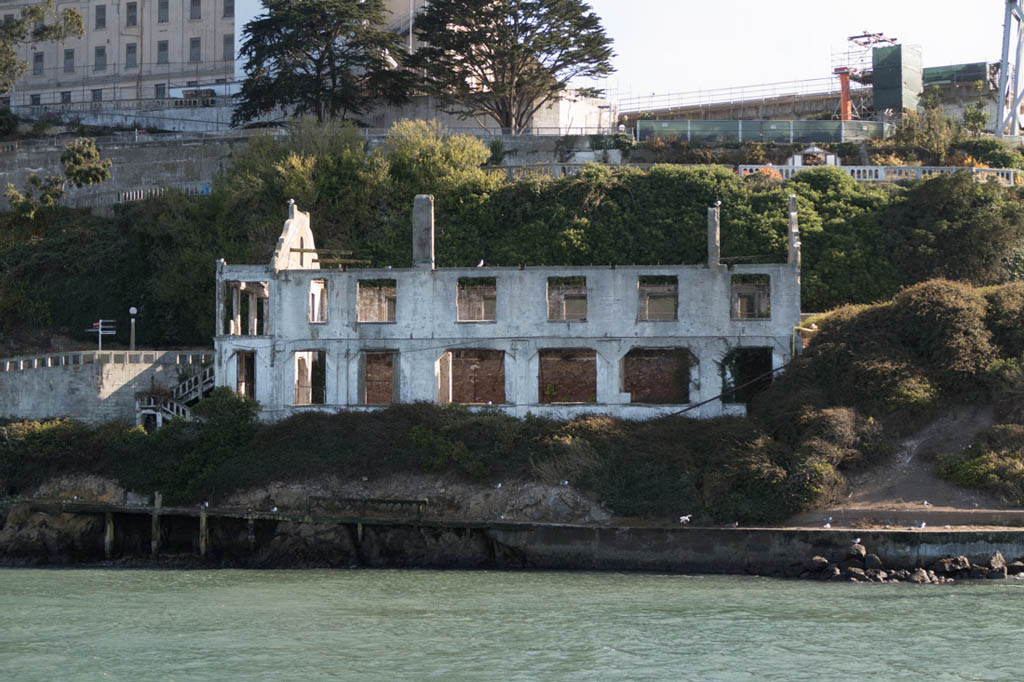 Alcatraz Island
Once we arrived on the island, a guide gave the tour group an overview of Alcatraz's history.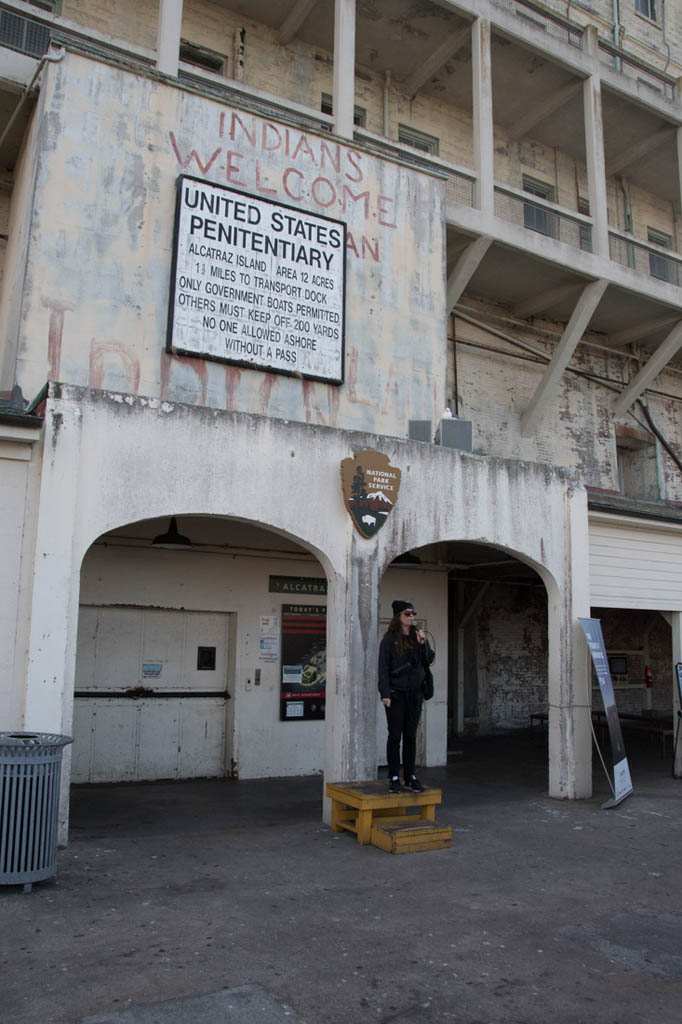 The guide had so many keys on her belt, I just had to take a picture!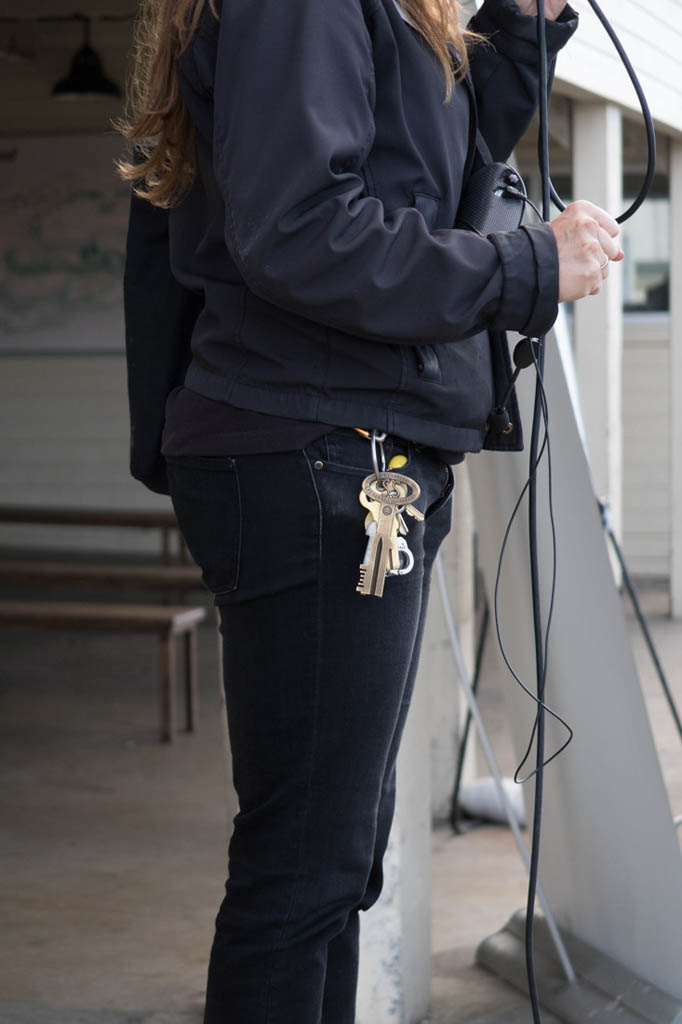 And, can we just say that I think Alcatraz totally wins at the hashtag game! #Cellfie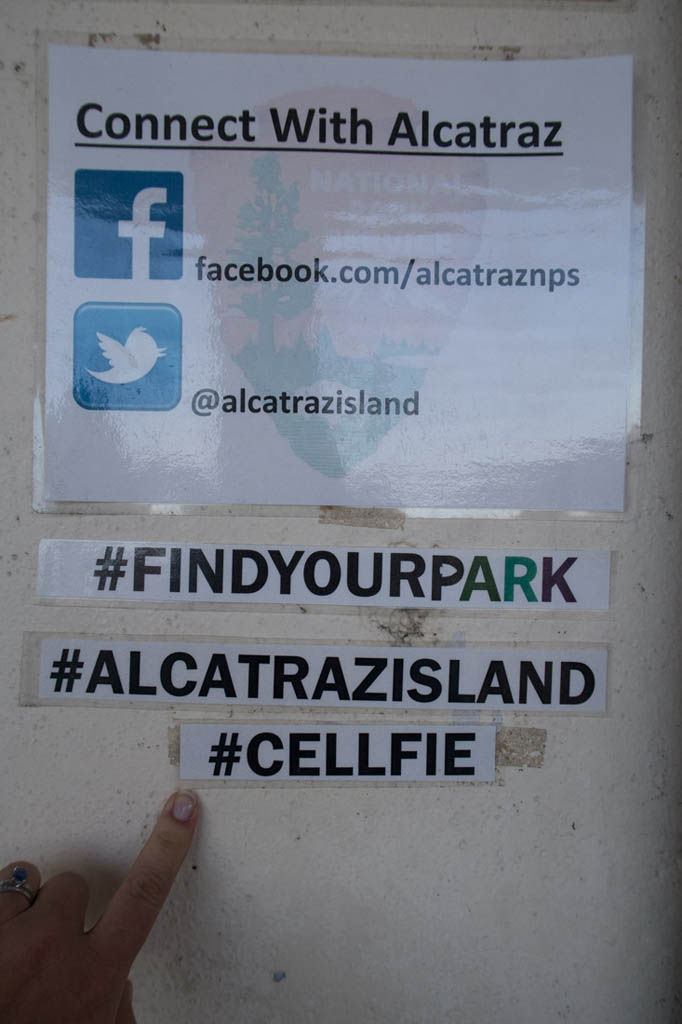 After the tour guide's brief introduction, we had to walk about 10–15 minutes on an upward sloping ramp to get to the prison structure entrance itself. There were signs warning people of the 0.25 mile uphill walk, and there was a very small tram to help individuals with mobility impairments.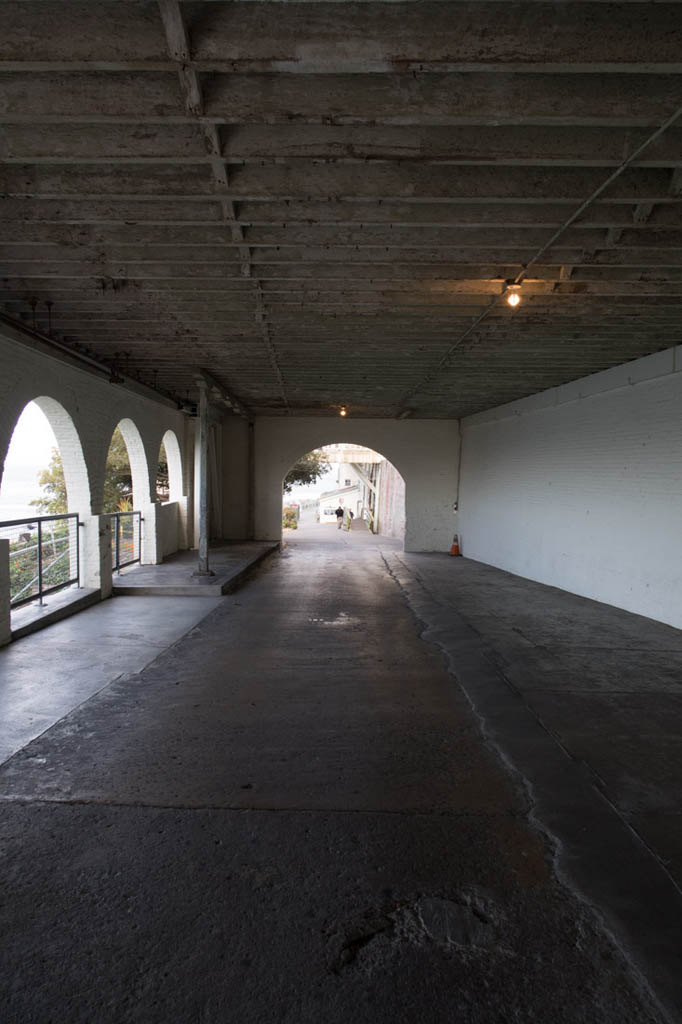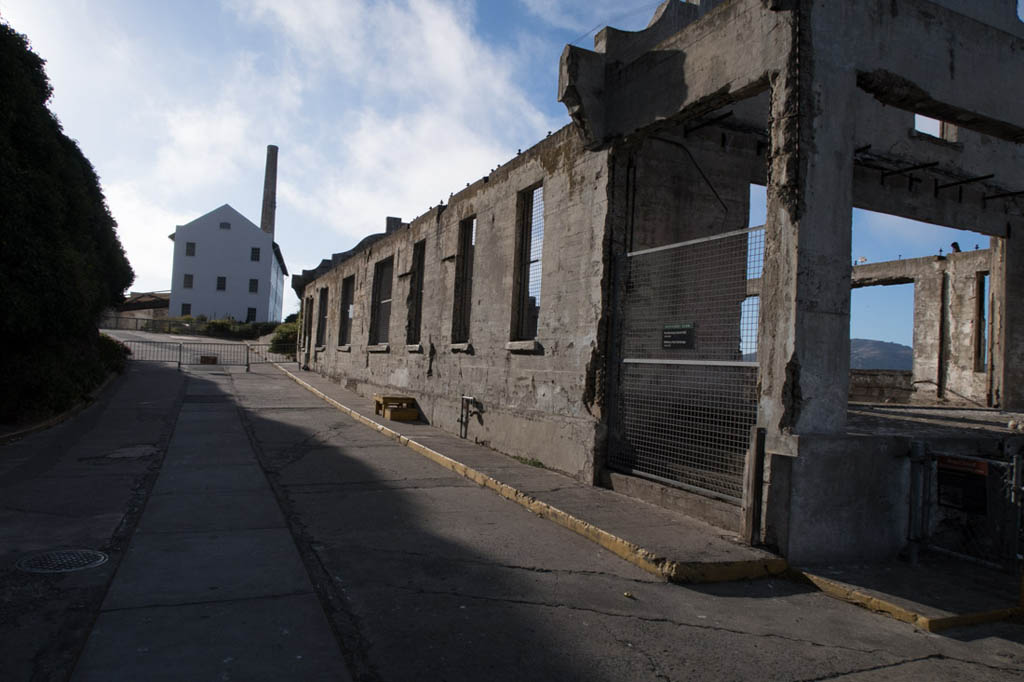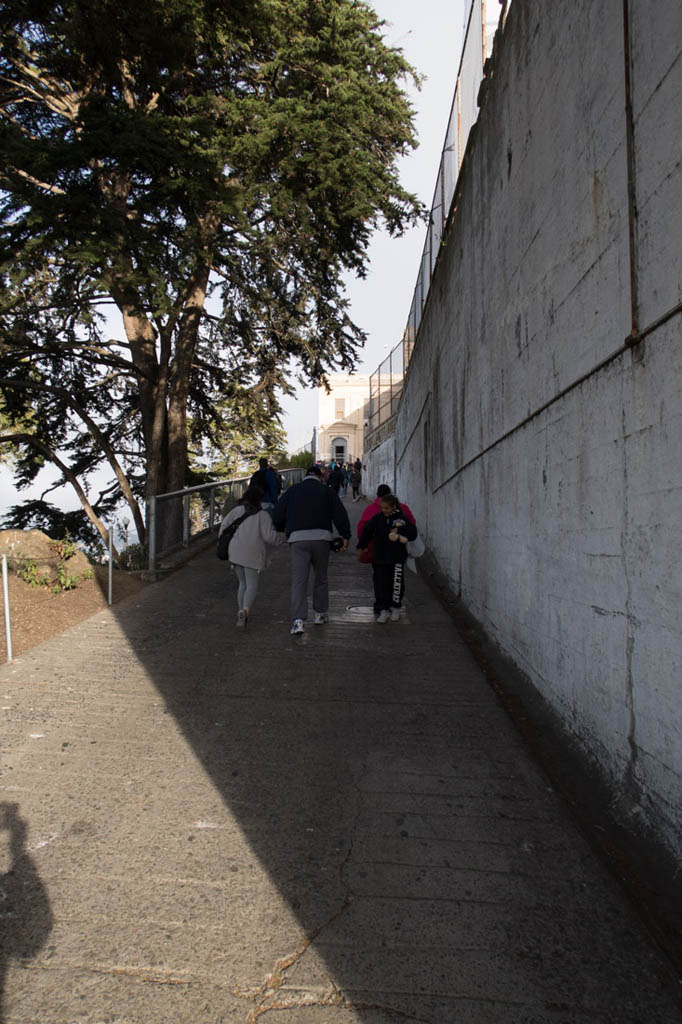 I didn't mind the walk at all. The weather was gorgeous, and the old worn structures made for some great picture taking!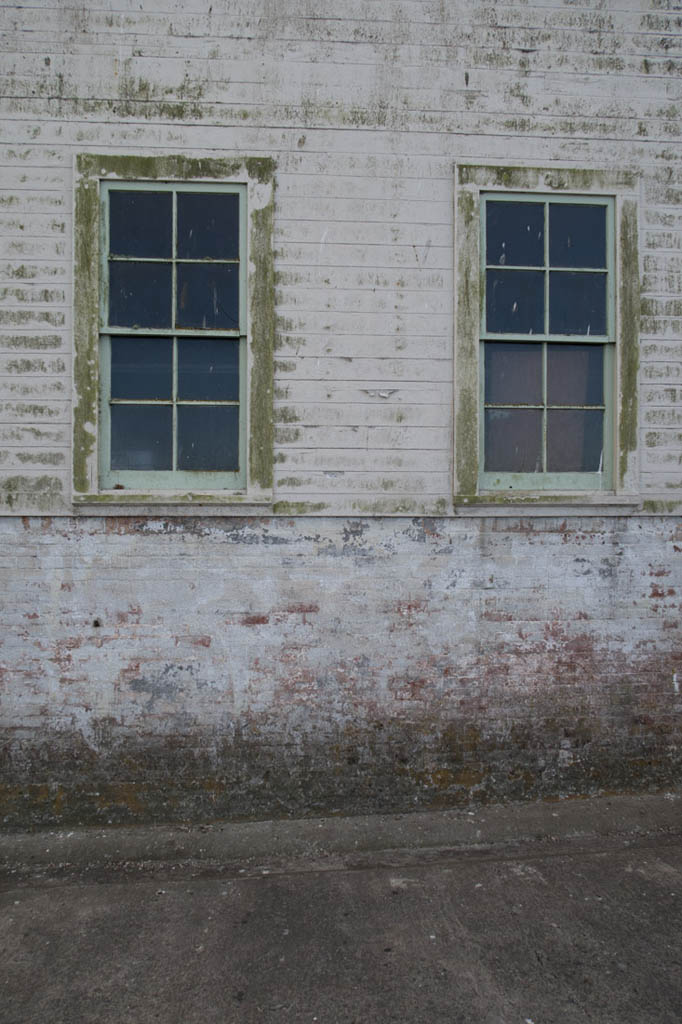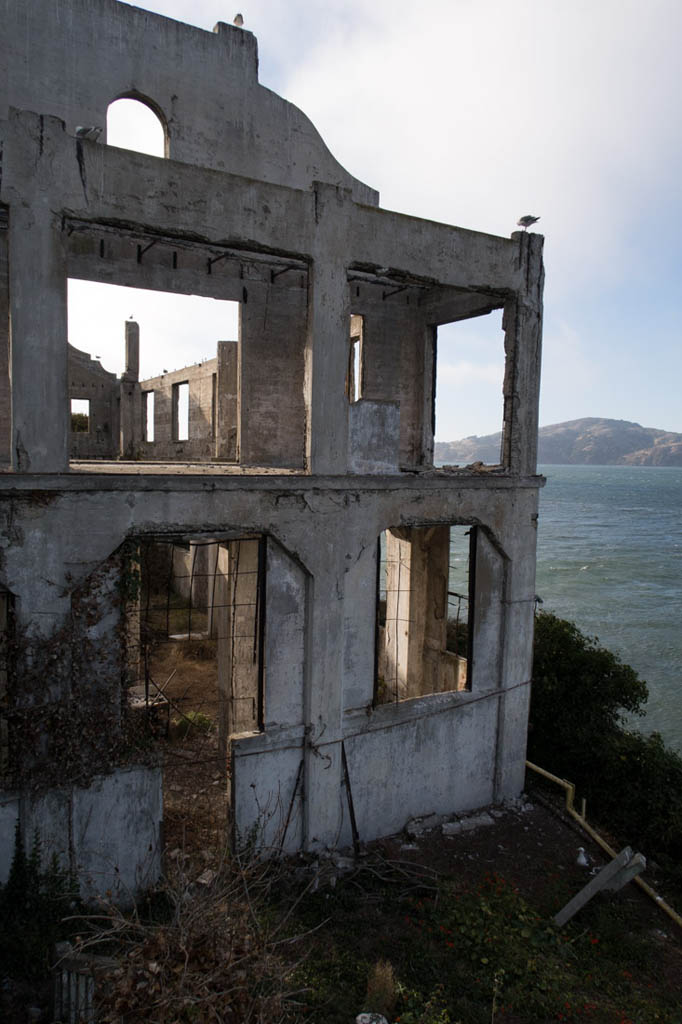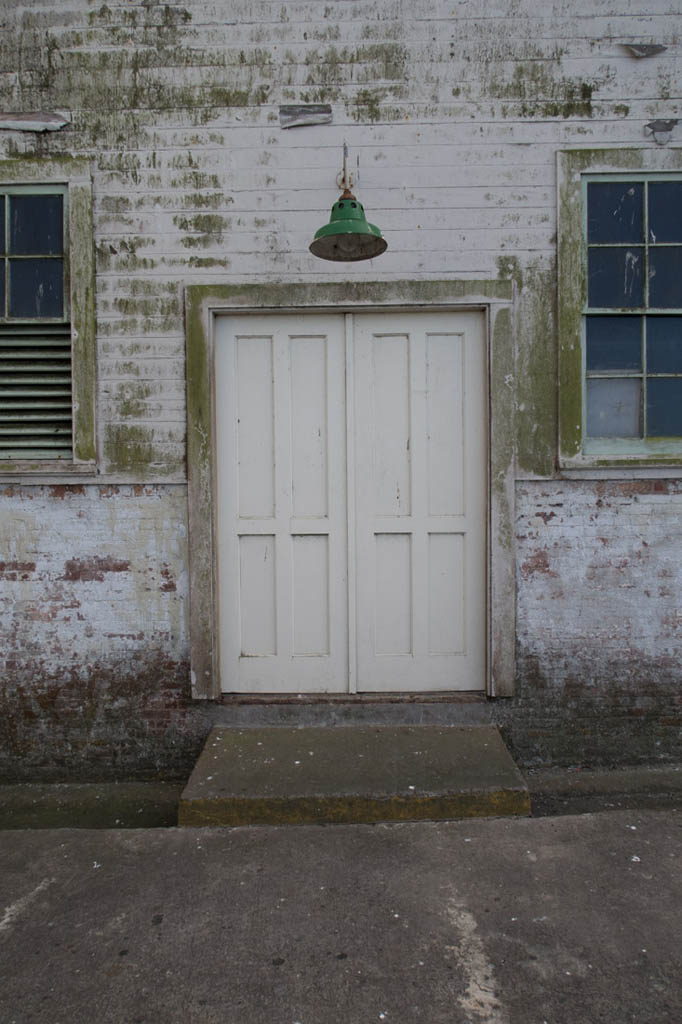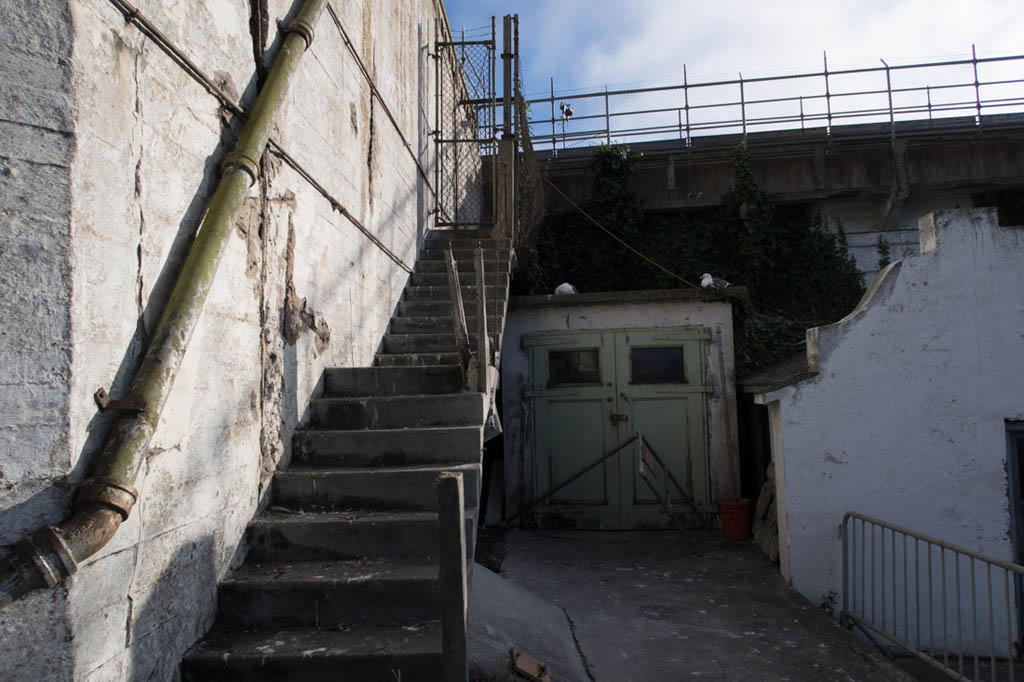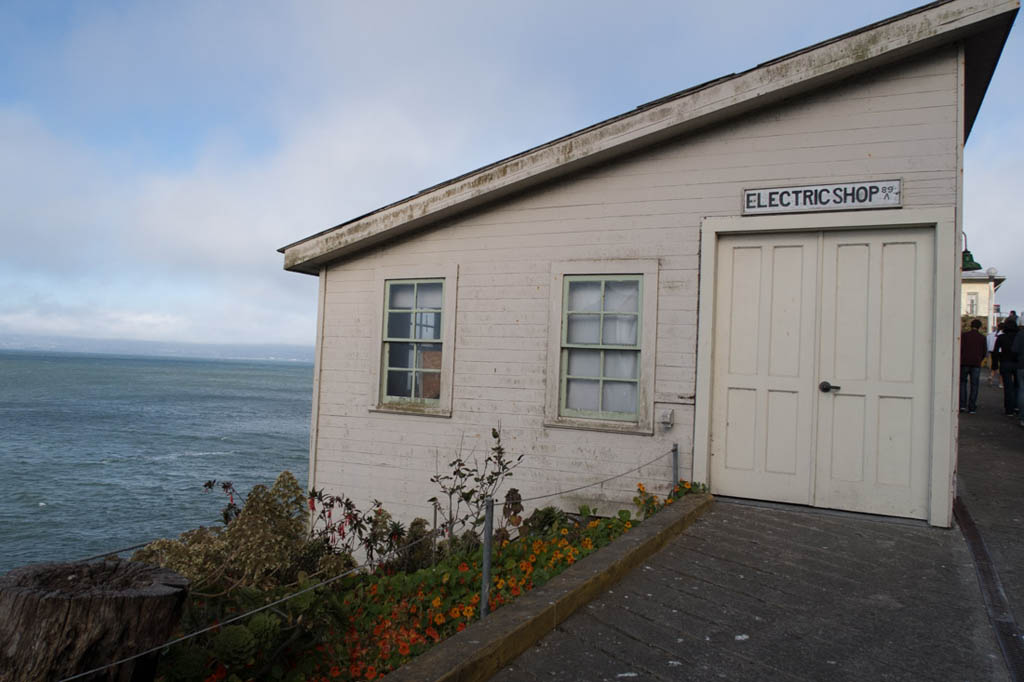 The worn out prison building reminded me a lot of our tour at Eastern State Penitentiary in Philadelphia several years ago. (Which, we also highly recommend!)
Alcatraz Shower Room
We entered the building, where we waited in another brief line to pick up the audio tour headphones. The room used to serve as the prison's intake facility, where prisoners would pick up their bedding, uniforms, and take a shower.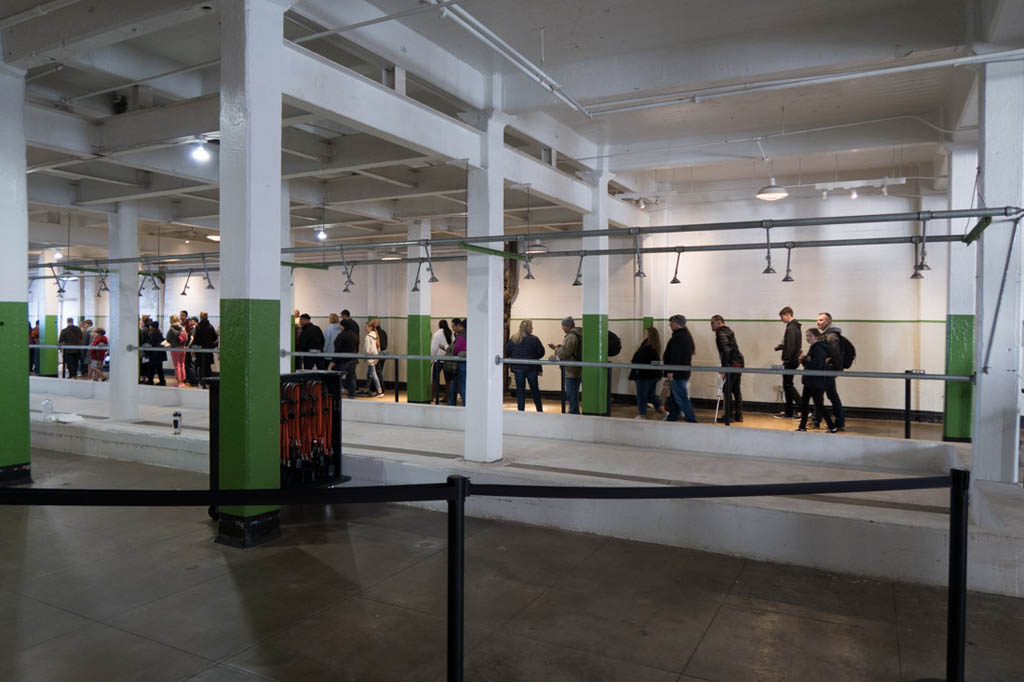 The even had items laid out so you can get an idea of how things would've looked for the prisoners.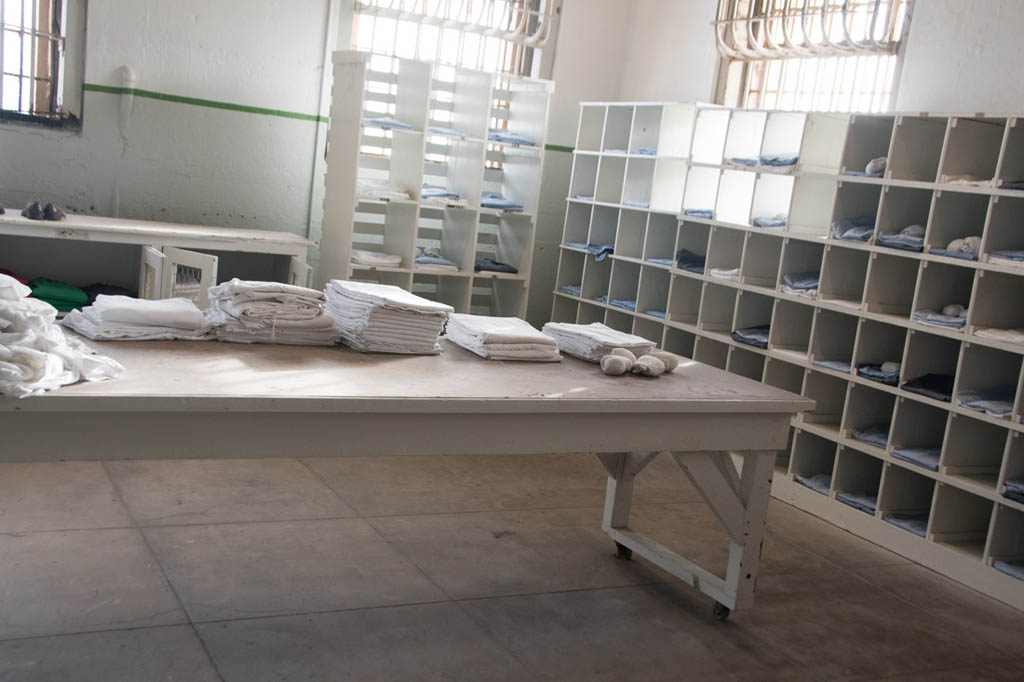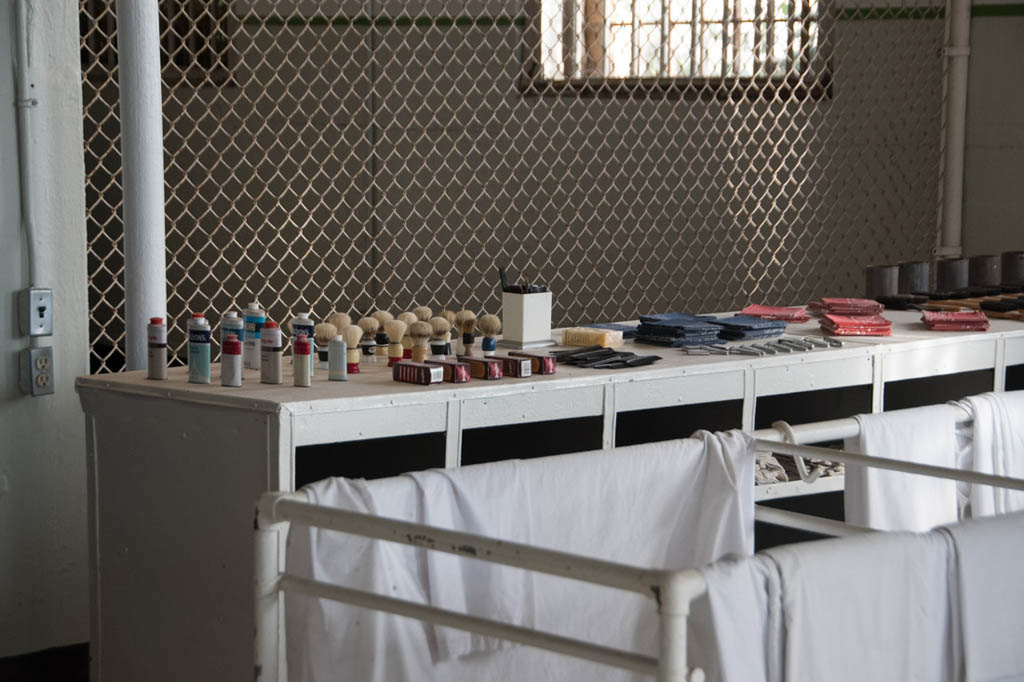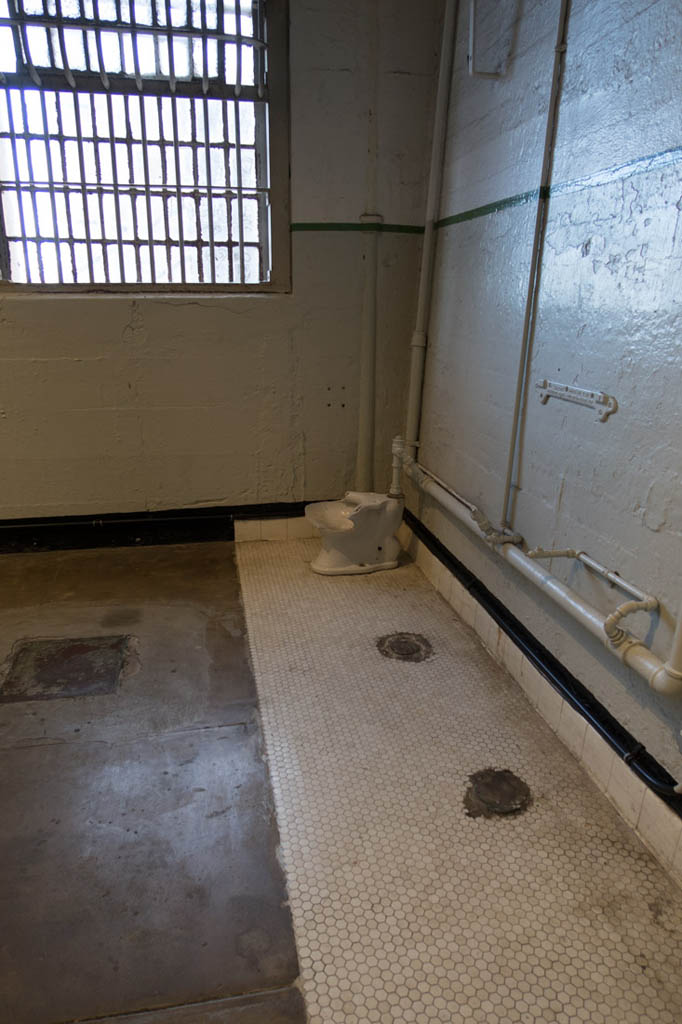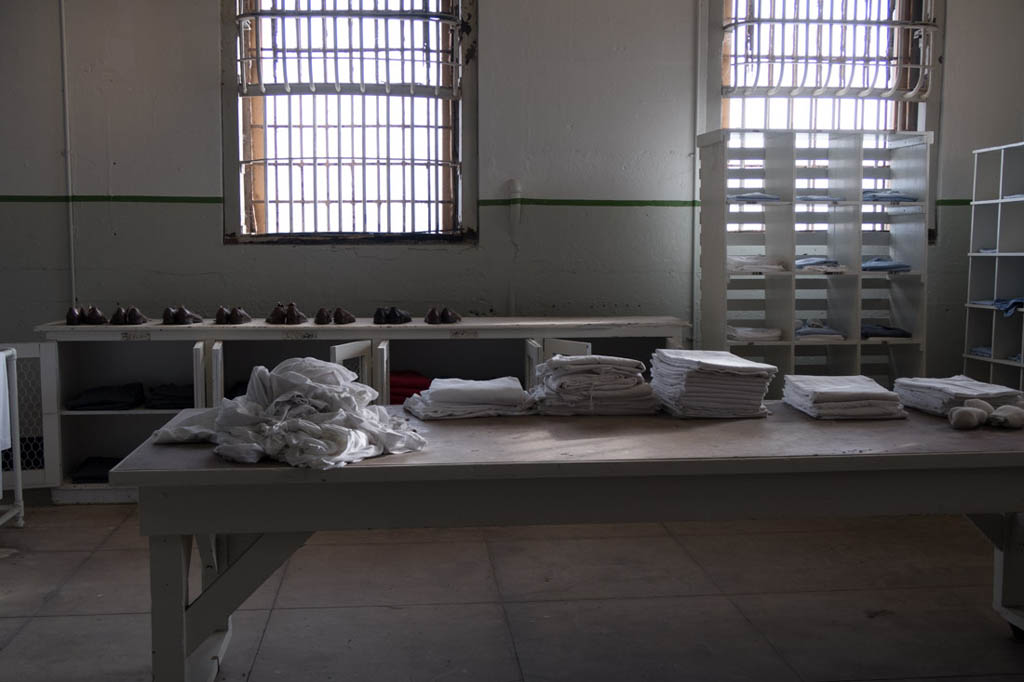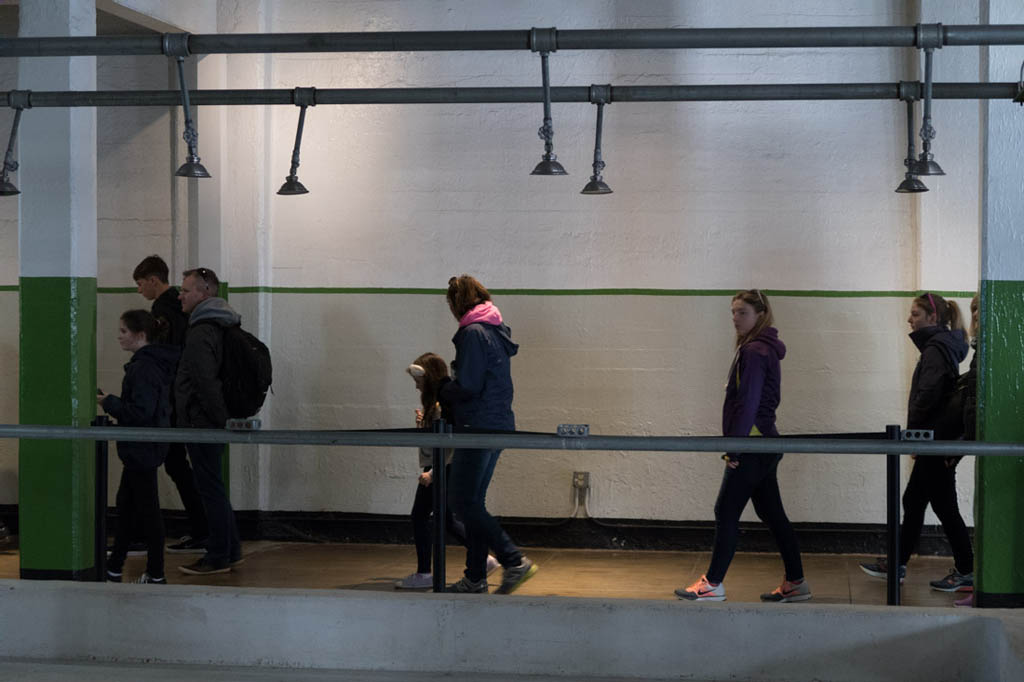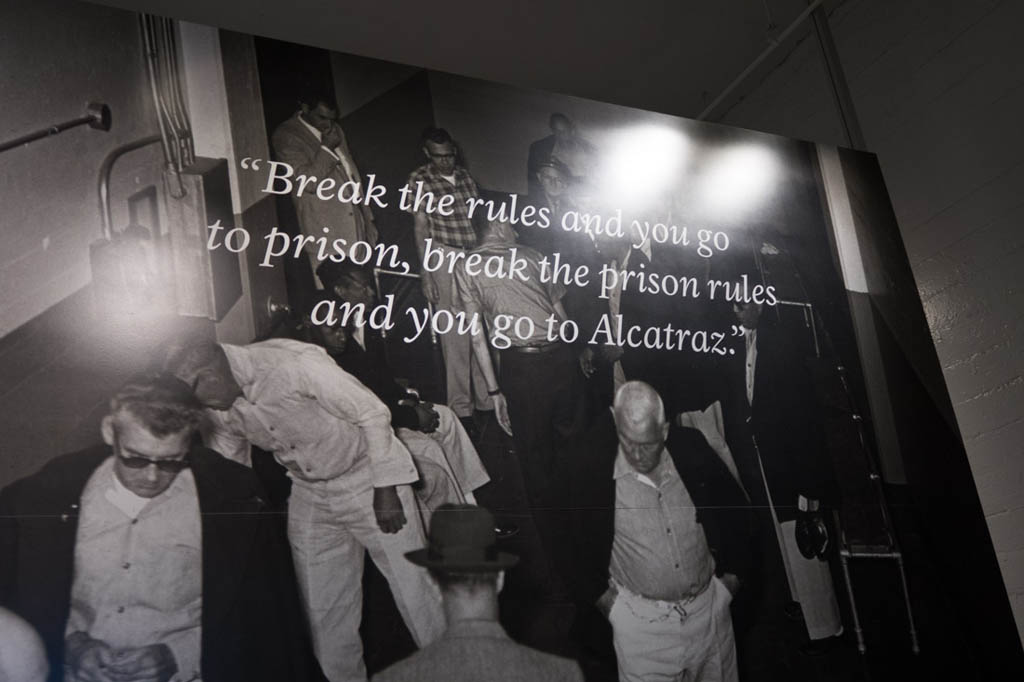 Alcatraz Audio Tour
Then, we donned our audio tour headphones and began the tour of the actual prison. I thought the audio tour was excellent, and I especially liked that the entire thing was self-paced. As I'm sure you've noticed, Ken and I LOVE to take photographs, so sometimes we feel a bit rushed taking photos on an organized tour. Or, sometimes there are too many people around in the photos. But, on this tour, we could just stop and pause as many times as we wanted.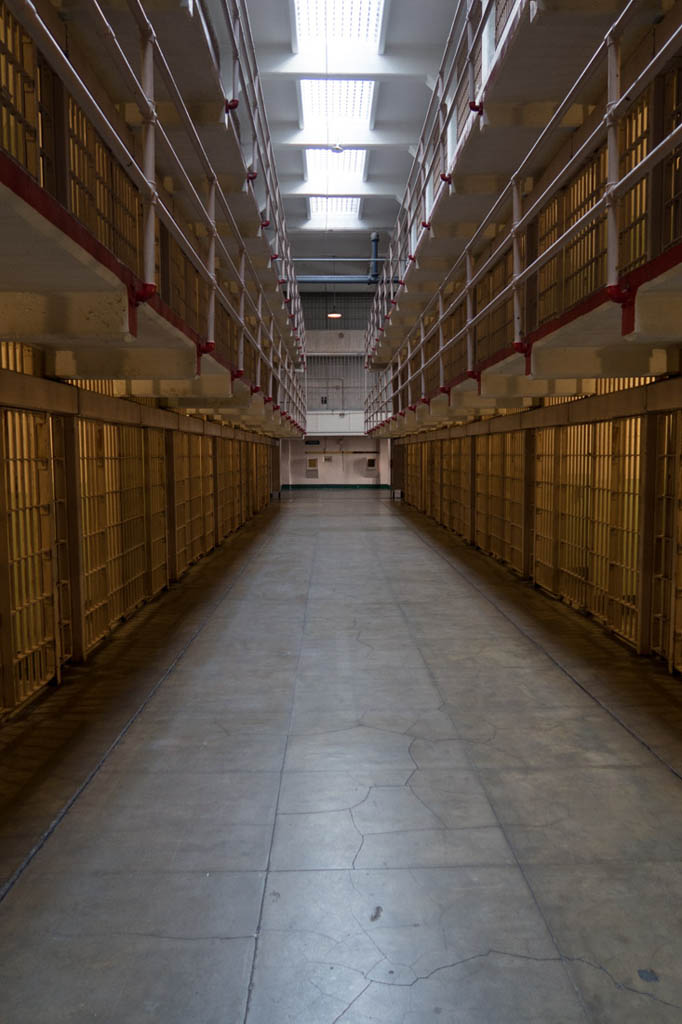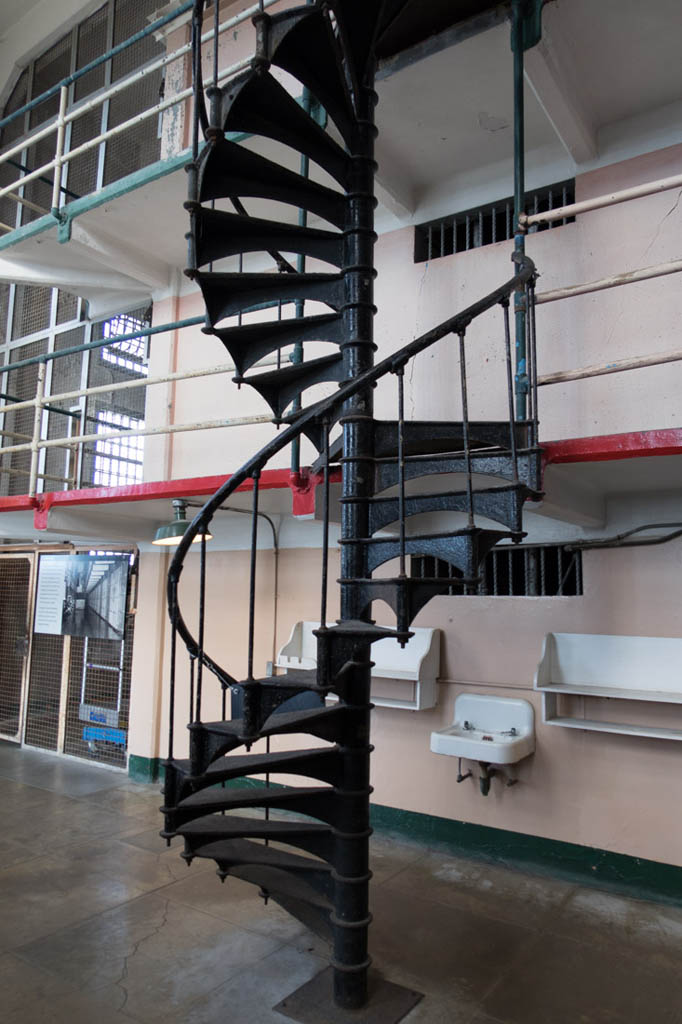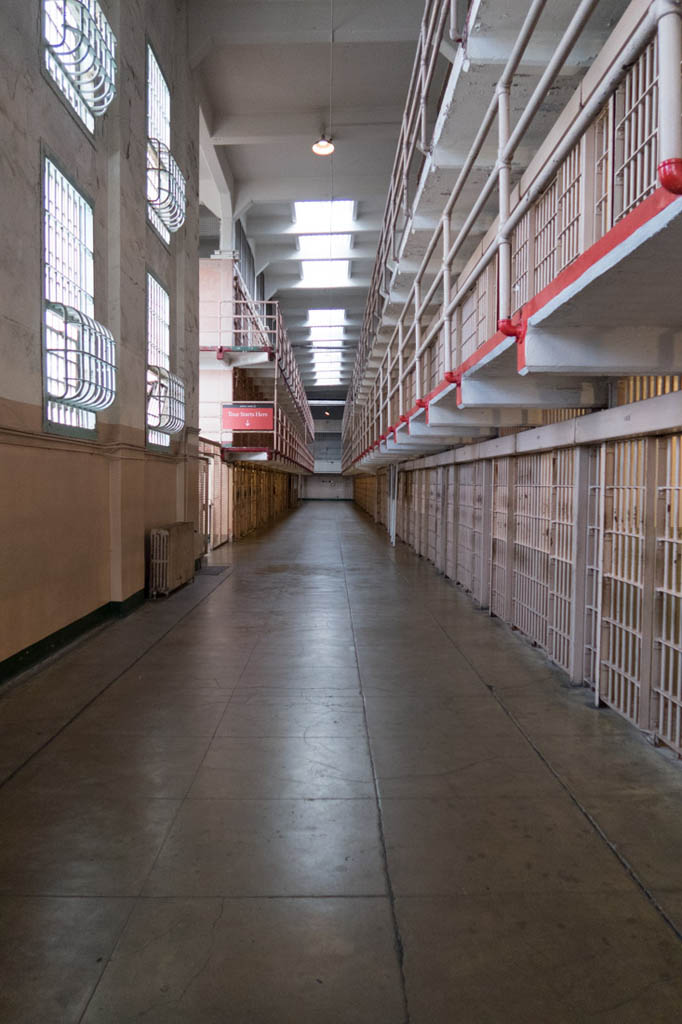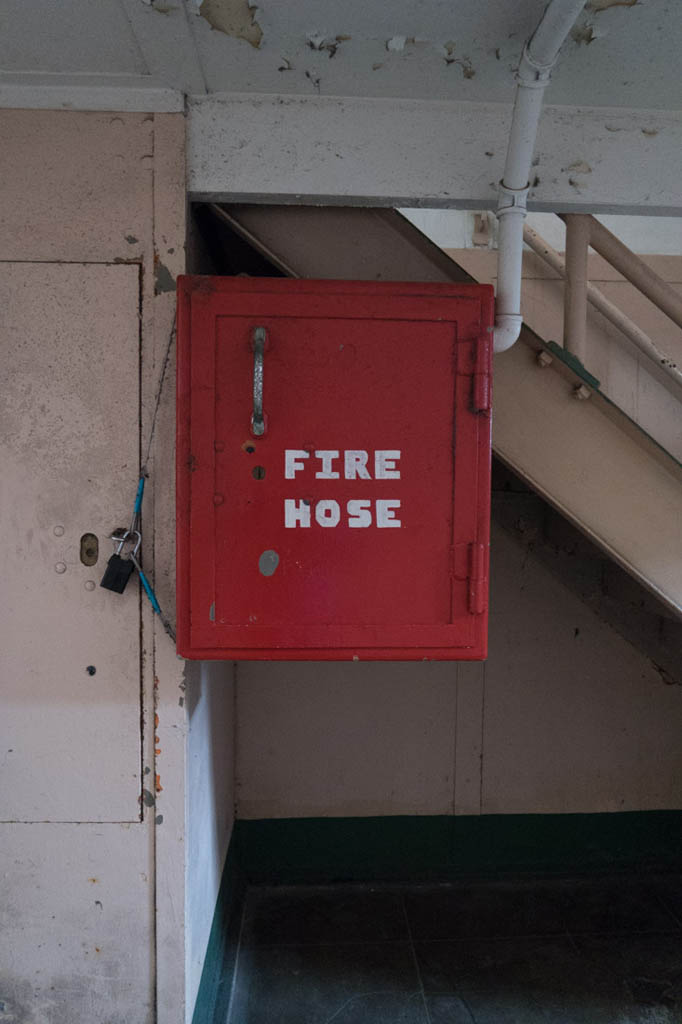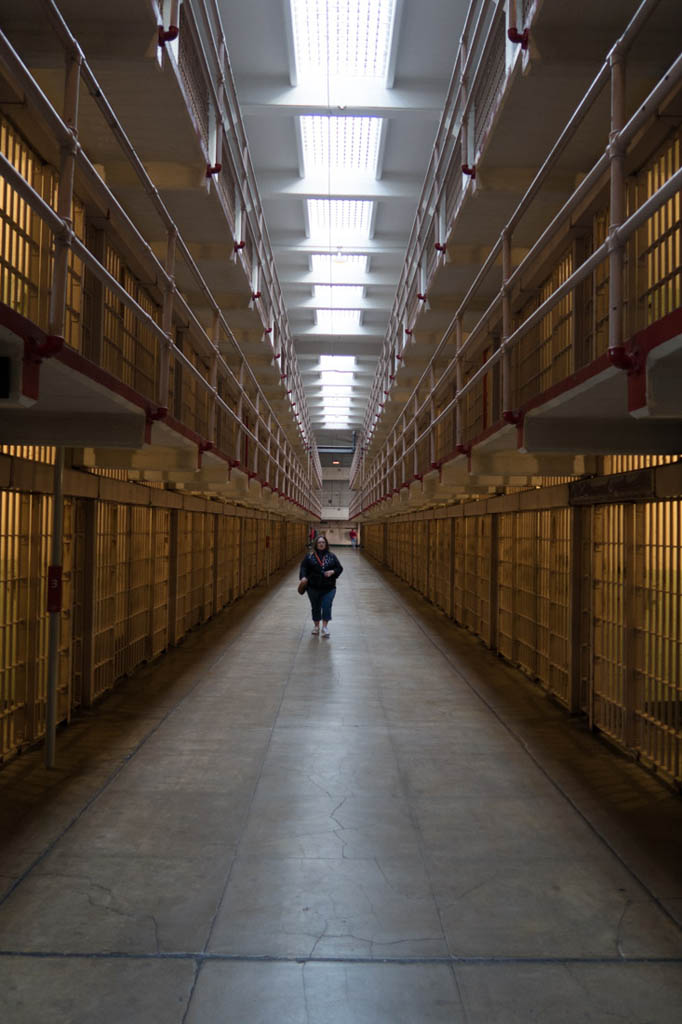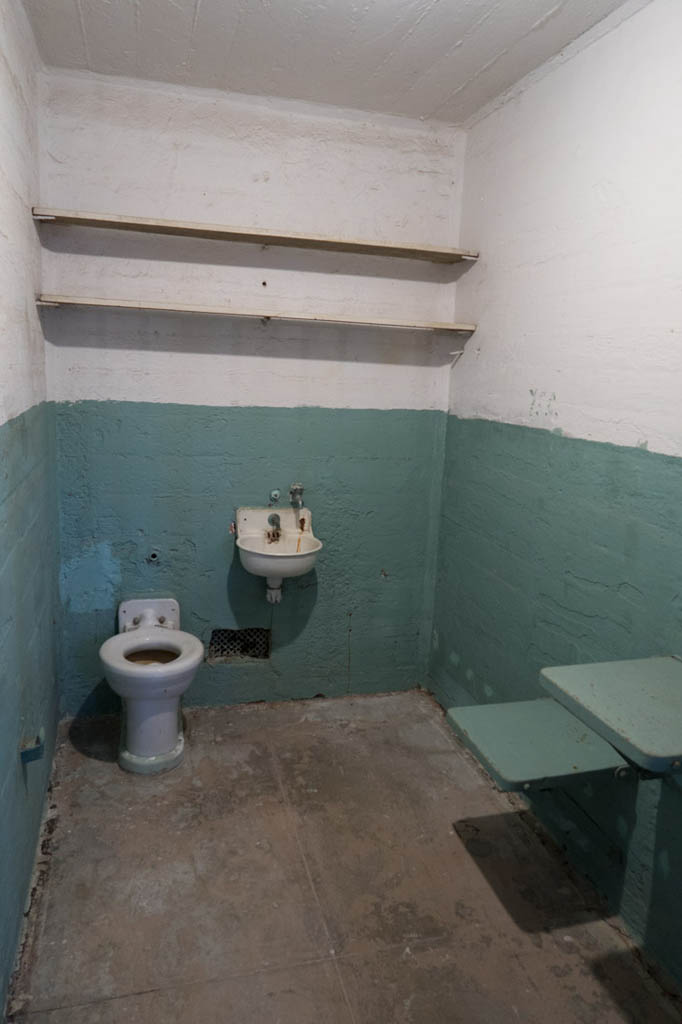 There were a few spots where you had the opportunity to close the cell door behind you.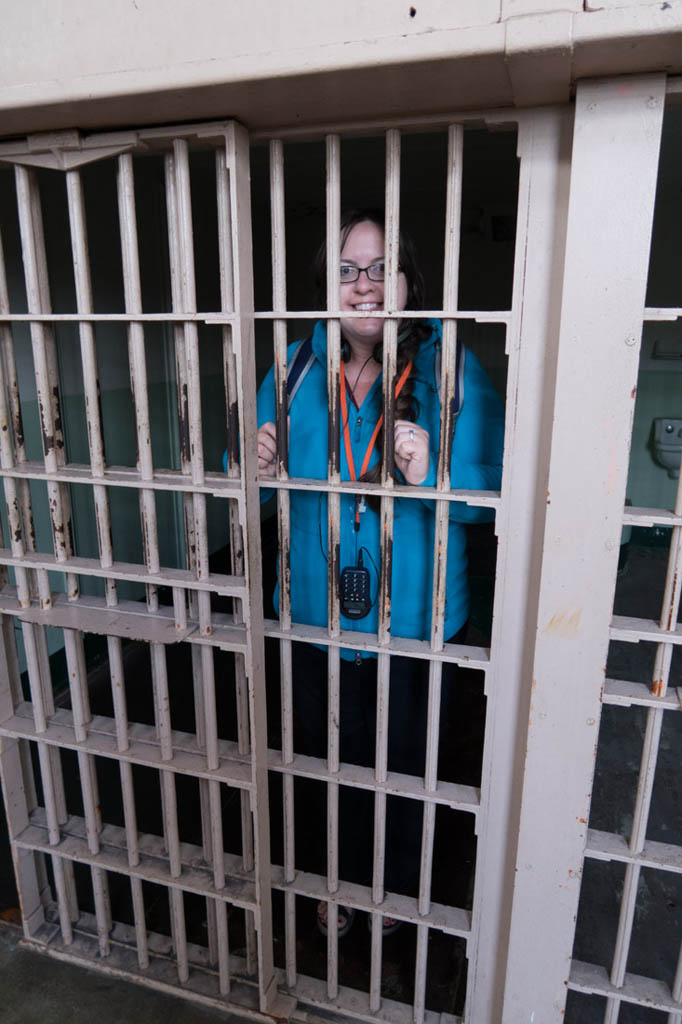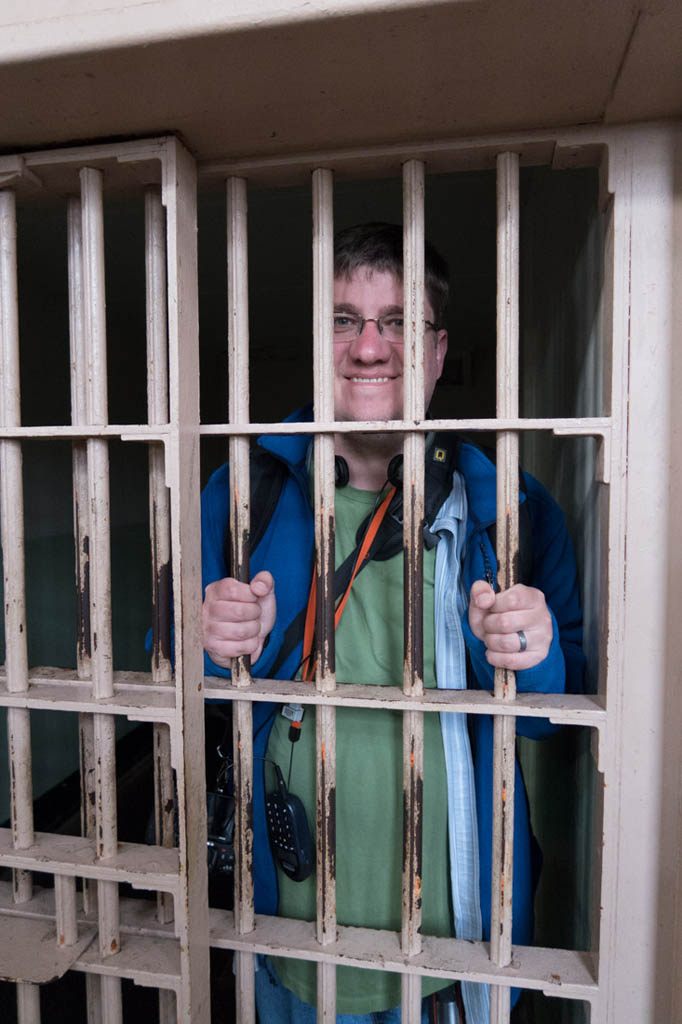 The tour took us to several wings of Alcatraz, including the former solitary confinement spot.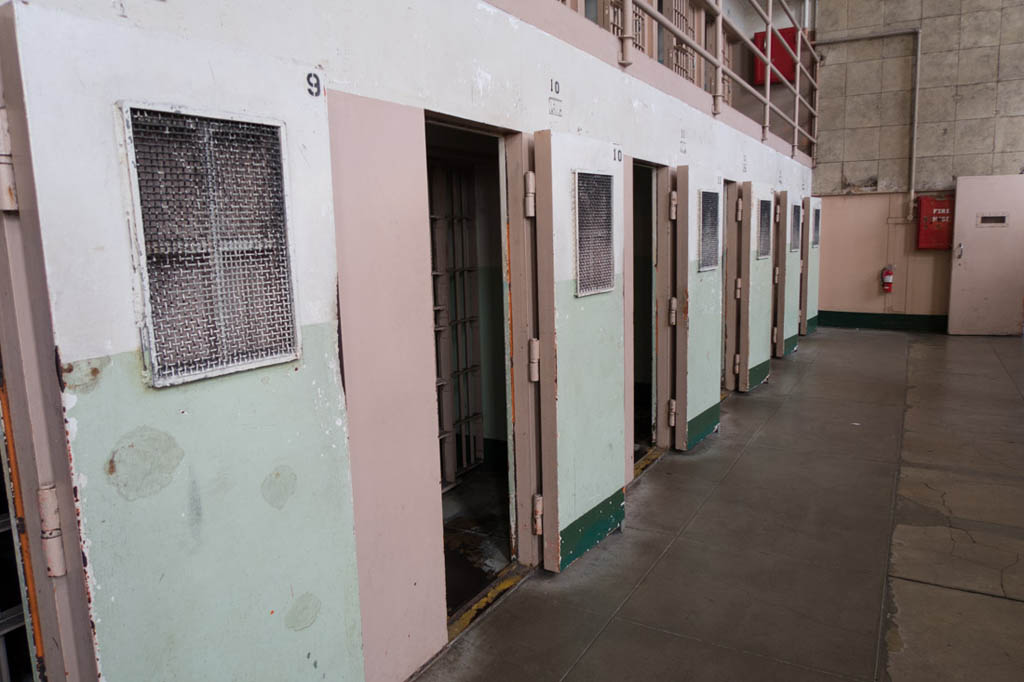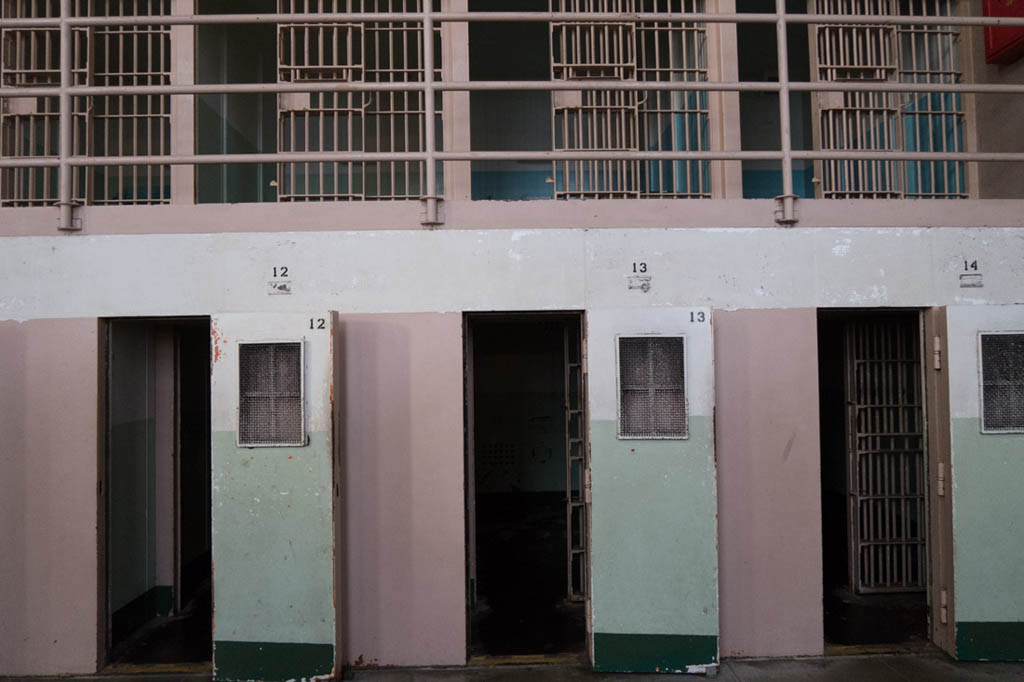 The audio tour described several prisoners' efforts to escape from Alcatraz. There was even the scars of guns that had been fired inside Alcatraz to stop prisoners. The chips on the floor below were damage from bullets hitting the ground: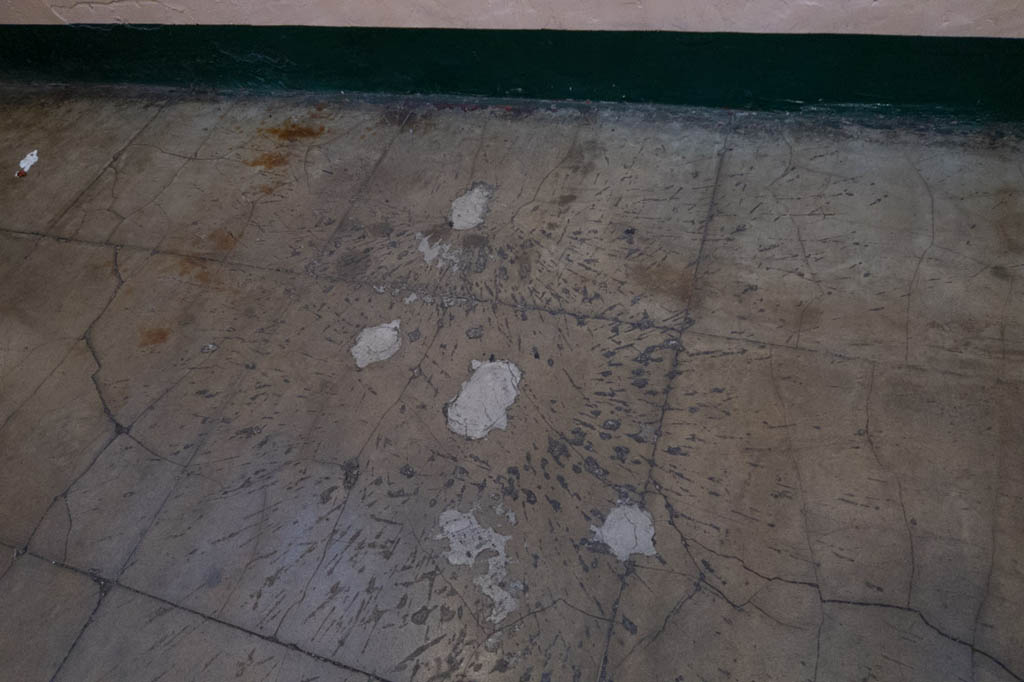 Alcatraz Administration Area
The tour continued, taking us to the administration wing of the building, which had photographs of former prison wardens, and statues wearing the old Alcatraz guard uniforms: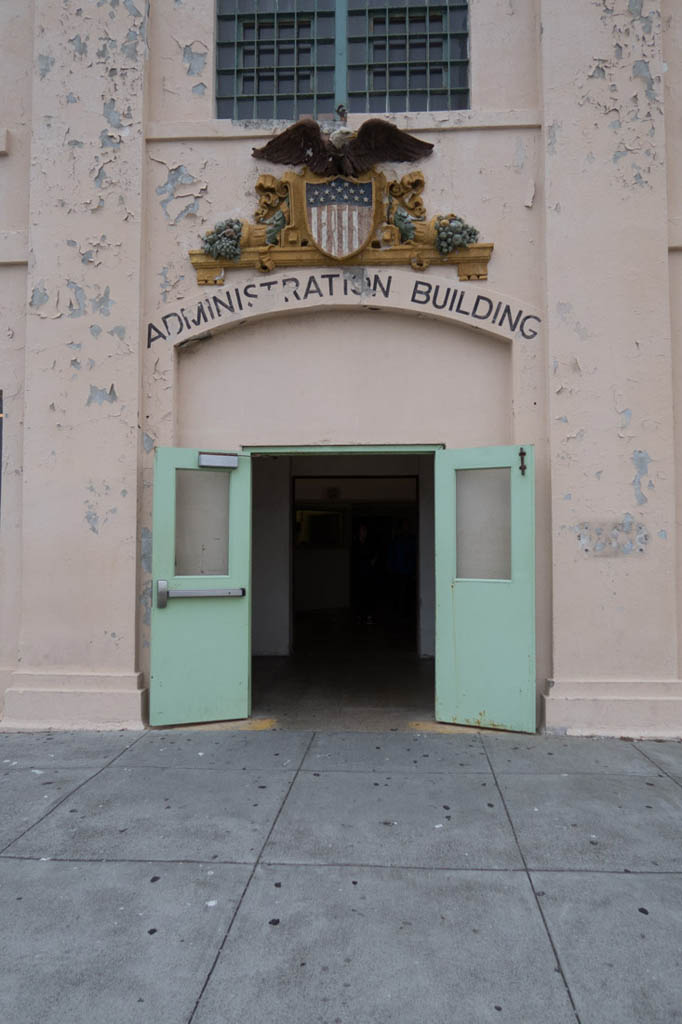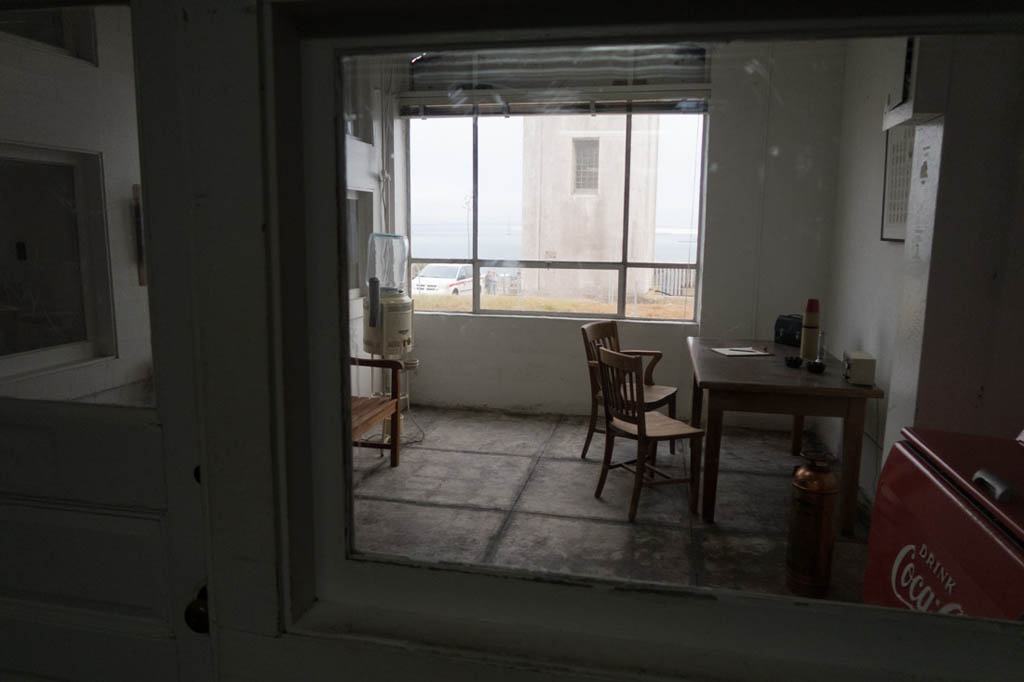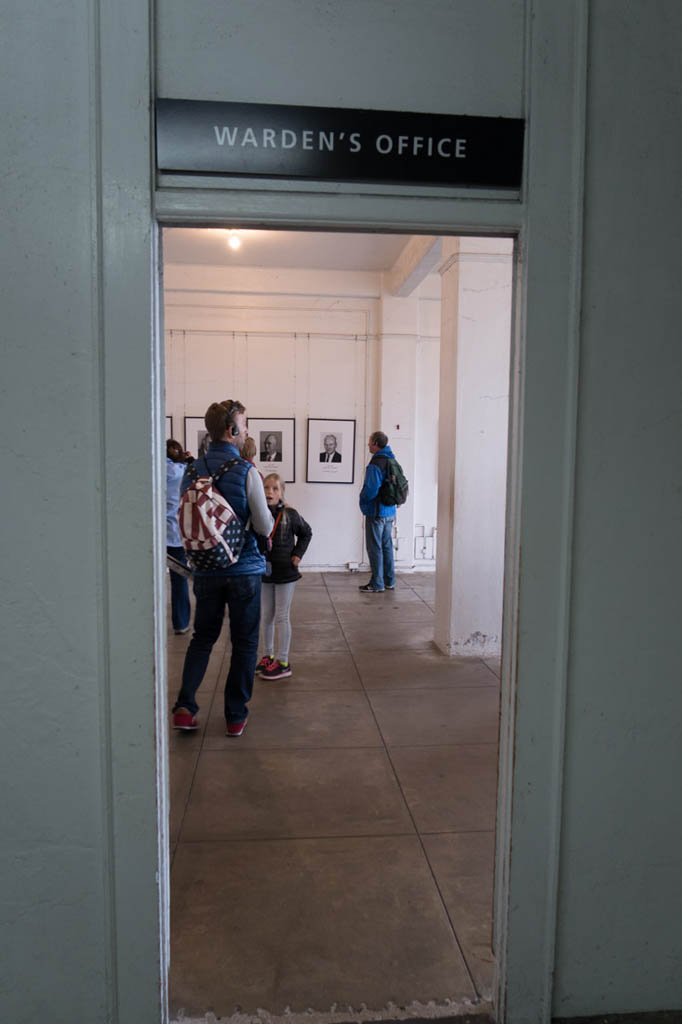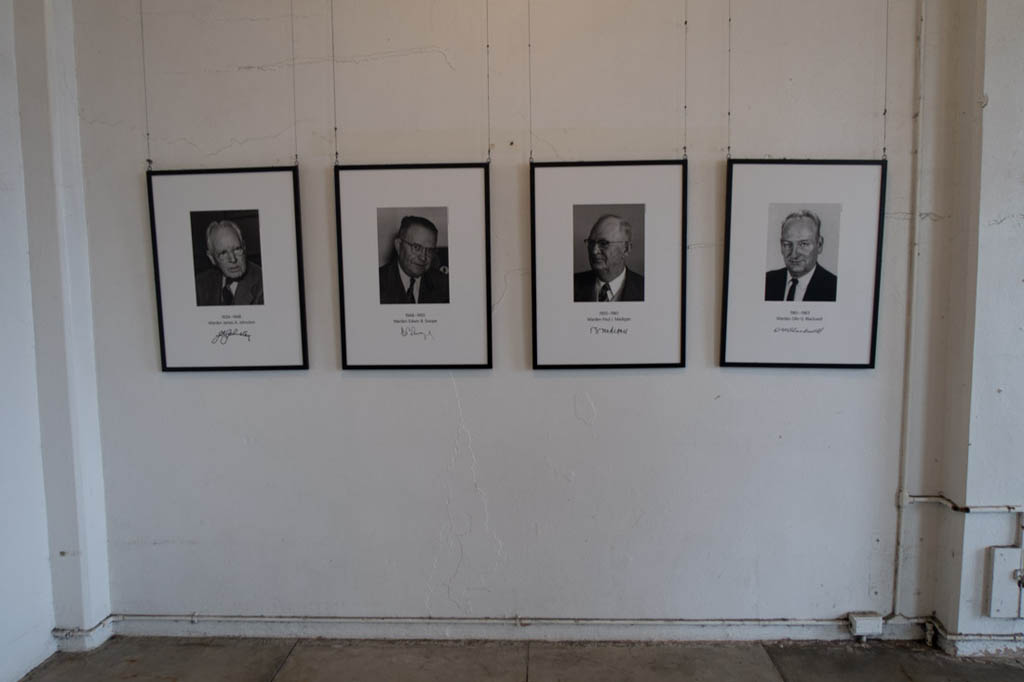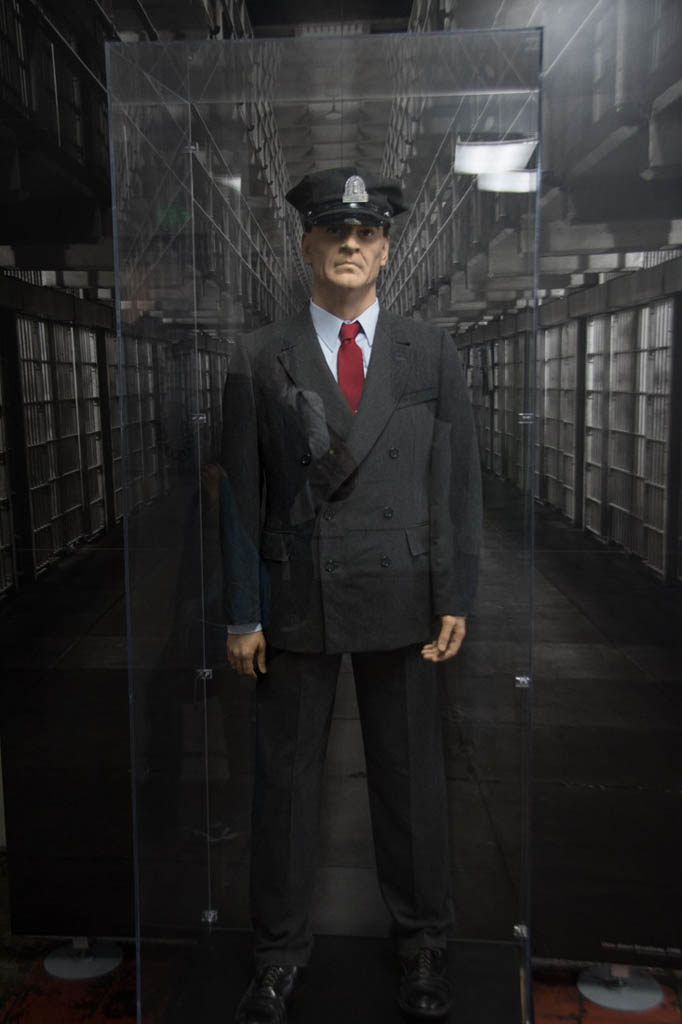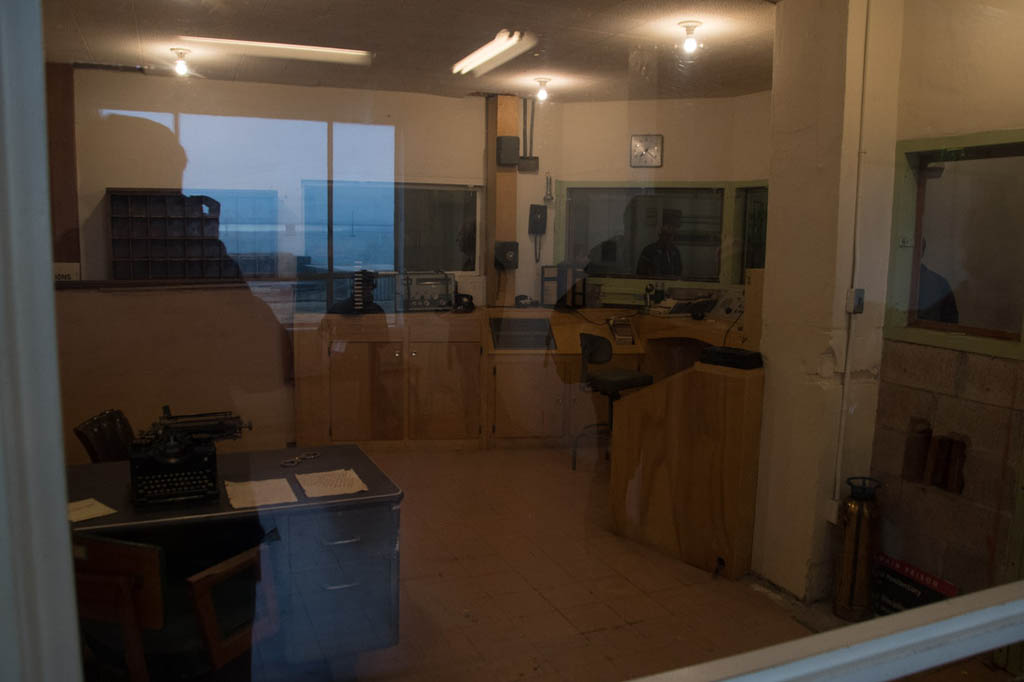 Alcatraz Recreation Yard and Views of San Francisco
The tour pointed out the famed prison Recreation Yard at Alcatraz. Apparently you used to be able to walk in it in the past, but now it's crumbling, so it's off limits to tourists.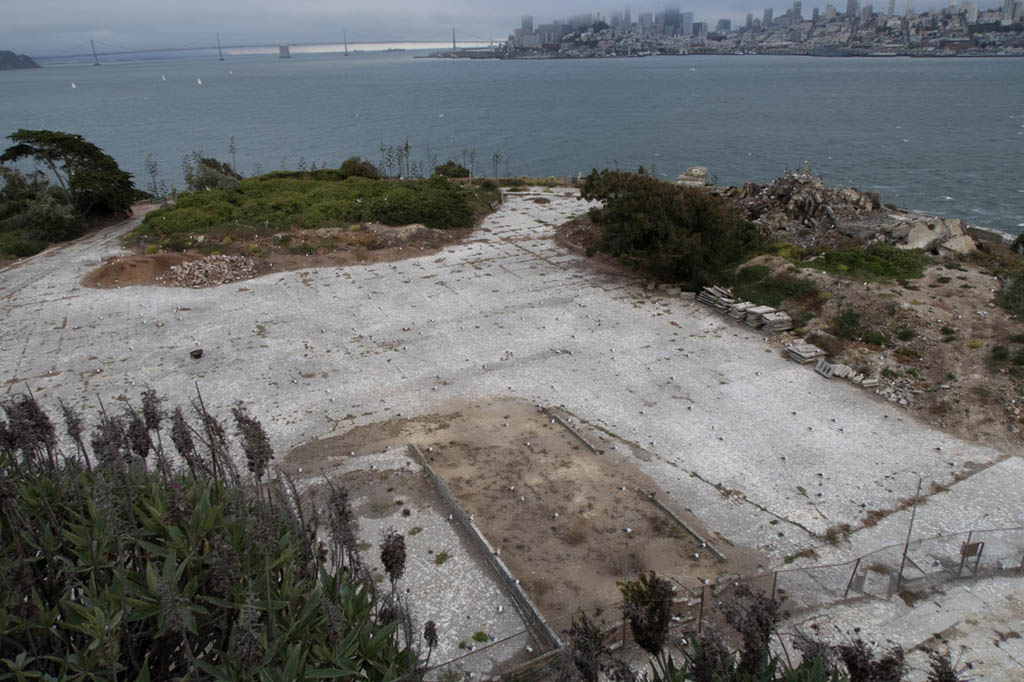 Once again, we were able to get in some amazing photographs of San Francisco from Alcatraz's exterior.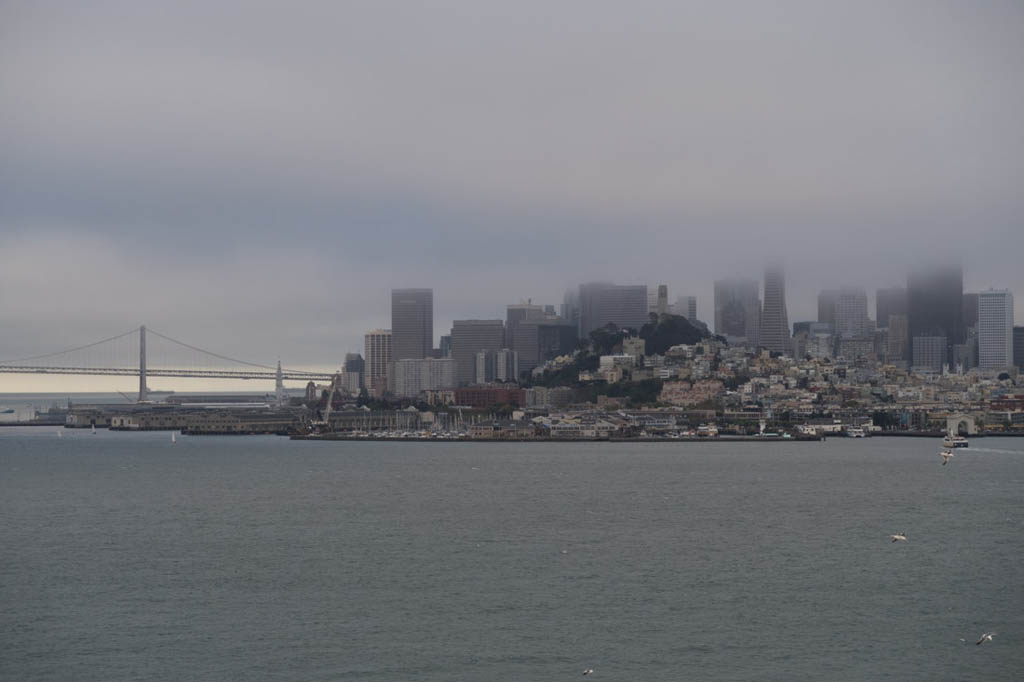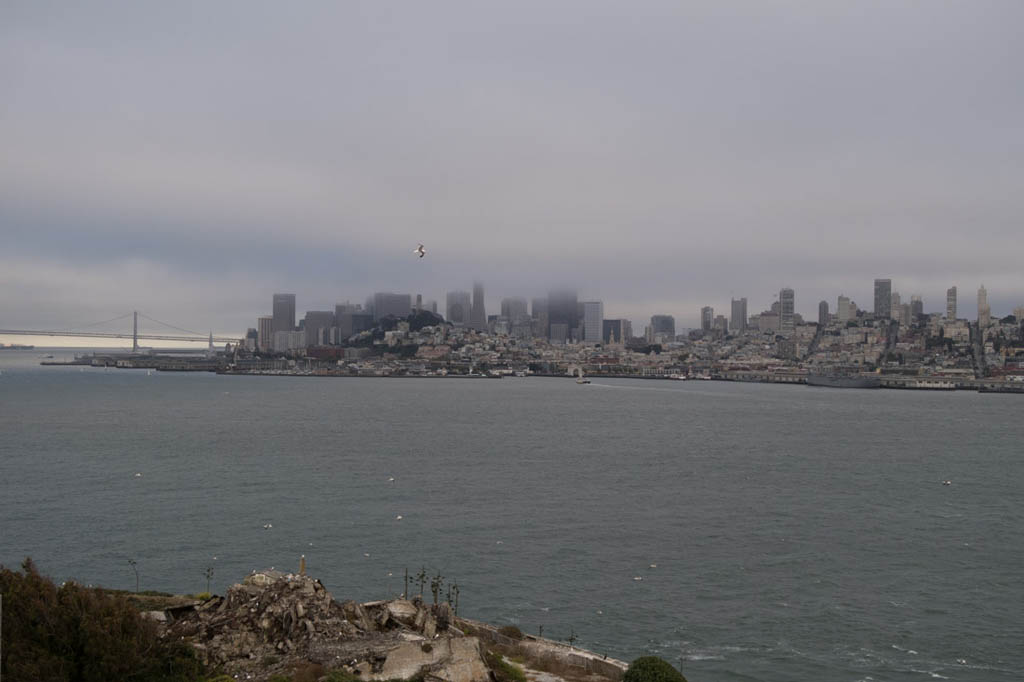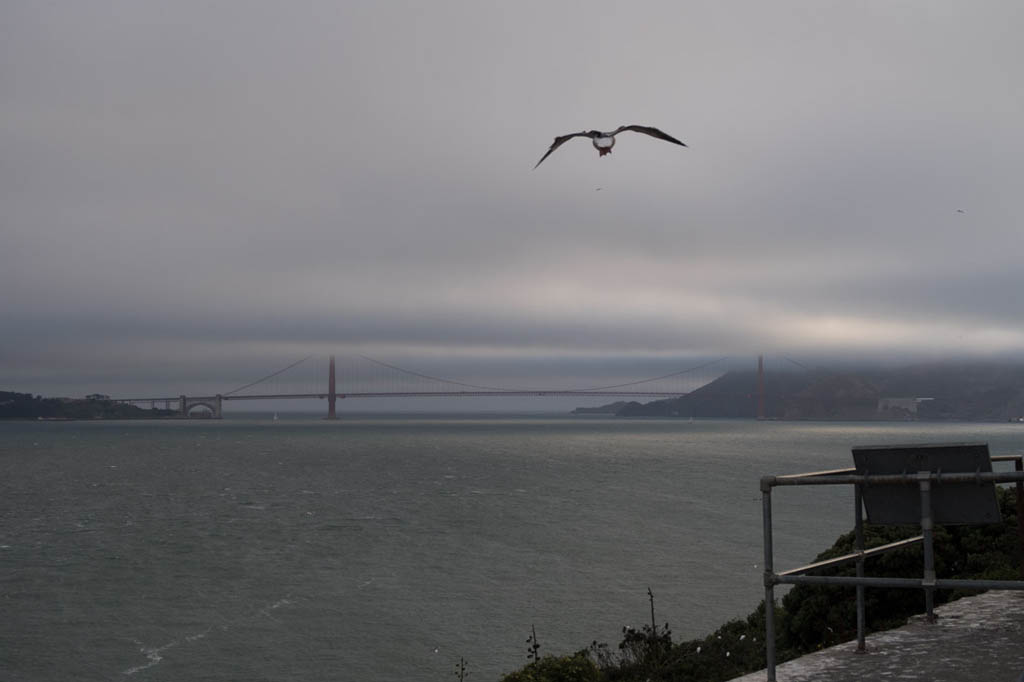 Hospital Building at Alcatraz
The night tour of Alcatraz includes a tour of the Hospital building and infirmary. It's my understanding that not all tours go to this particular building. It was spooky!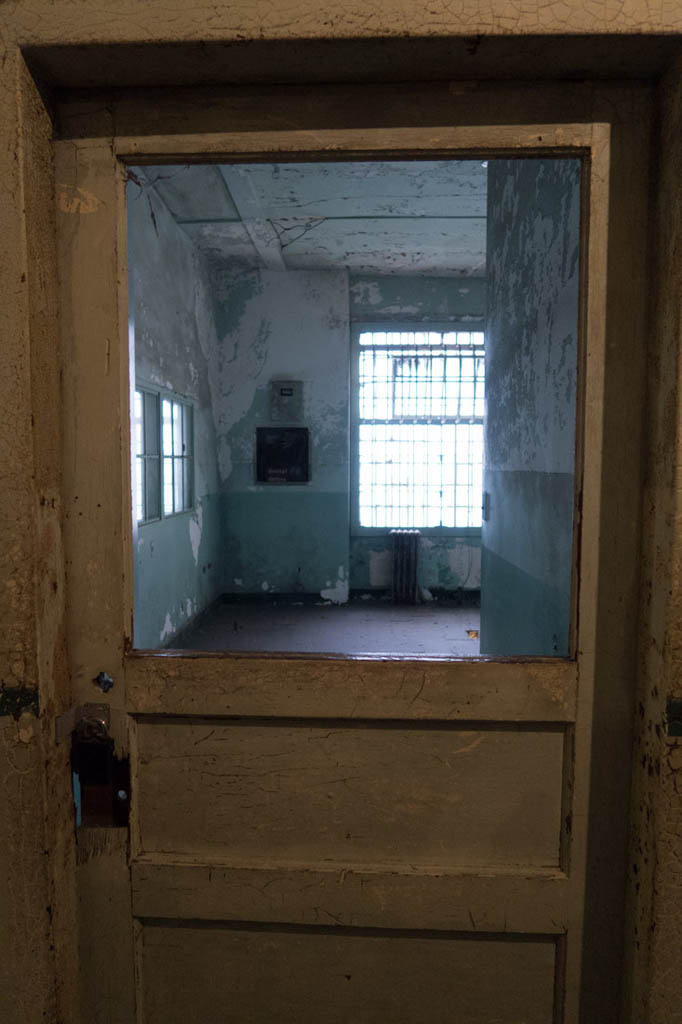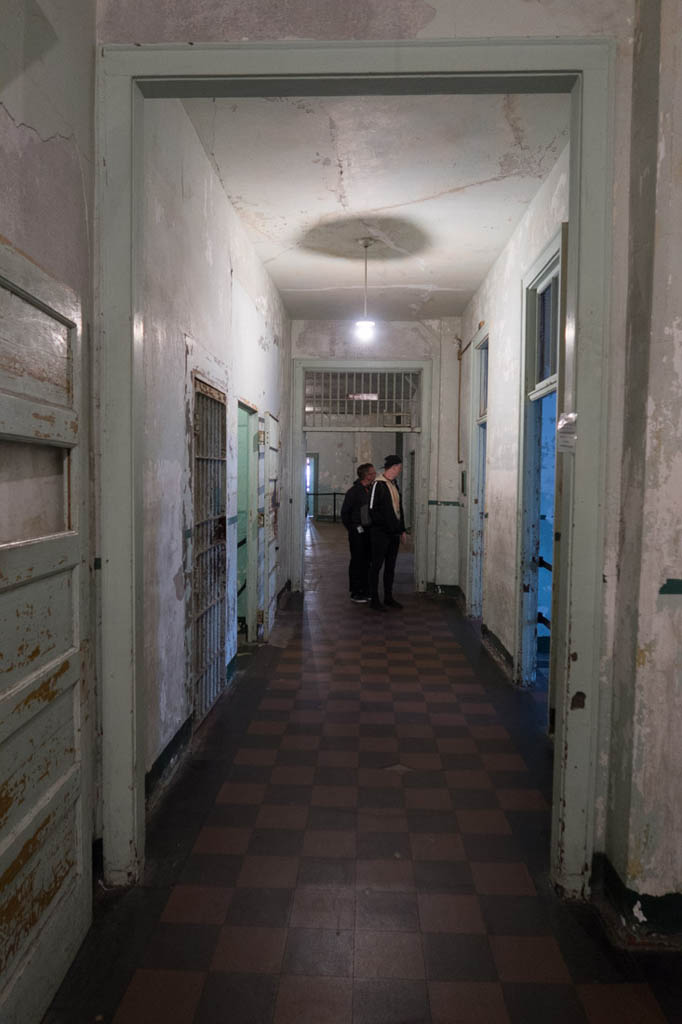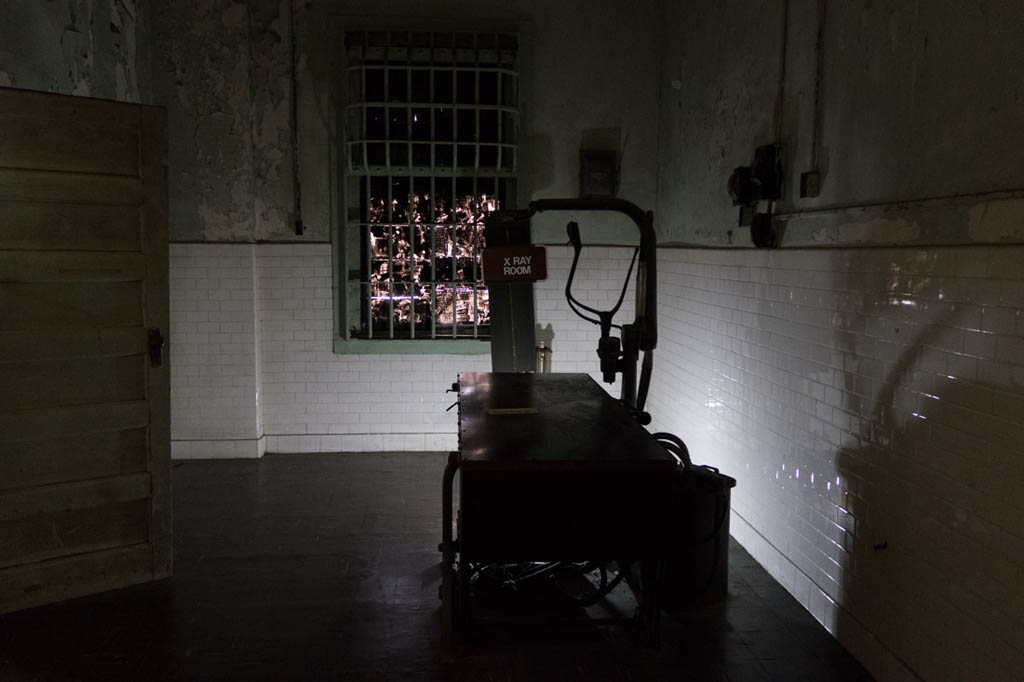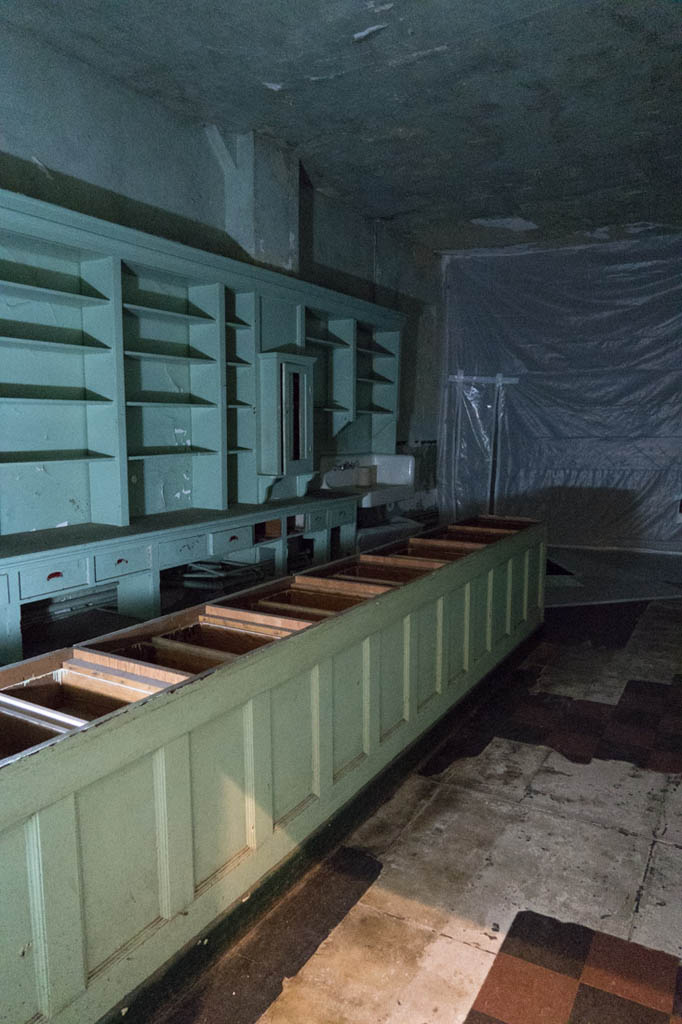 After the tour of the hospital building, we headed to the gift shop, bought some souvenirs, and then waited for one of the last ferries from Alcatraz Island to take us back to the city.
We were beat! It had been a long day of touring, and on the ferry ride back, we were even debating if we were awake enough to eat dinner. The decision? We'd order takeout to our hotel room.
Muir Woods
One of our other favorite stops on our San Francisco trip was Muir Woods National Monument. Ken had been there on a different trip to San Francisco many years before we even met, but this was my first time there!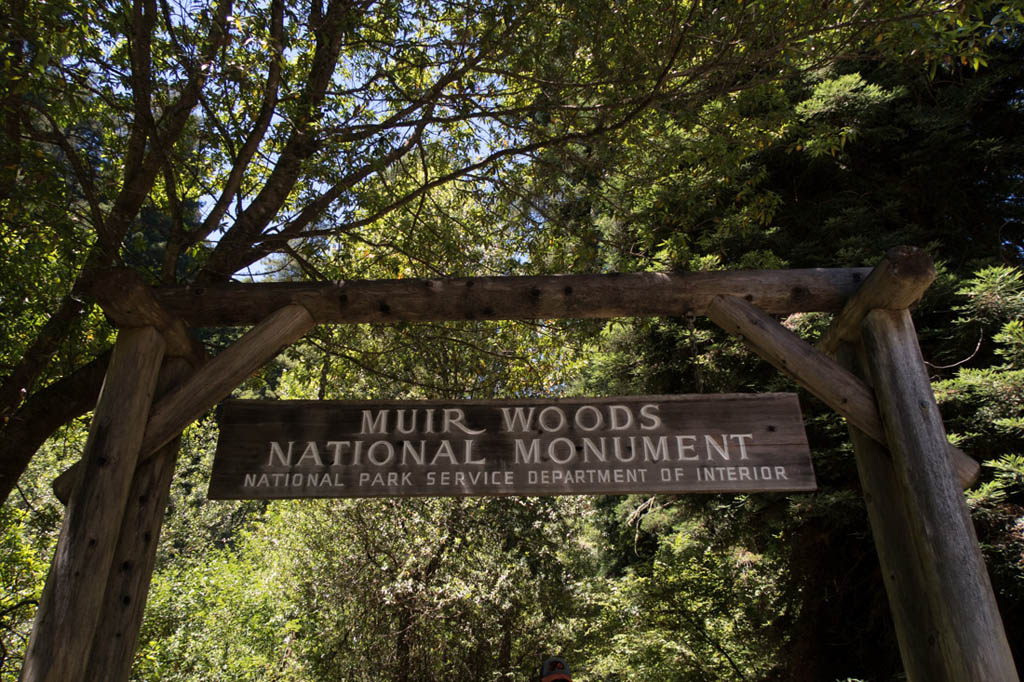 Muir Woods is home to old growth coast redwoods, and my god, they are ENORMOUS and gorgeous!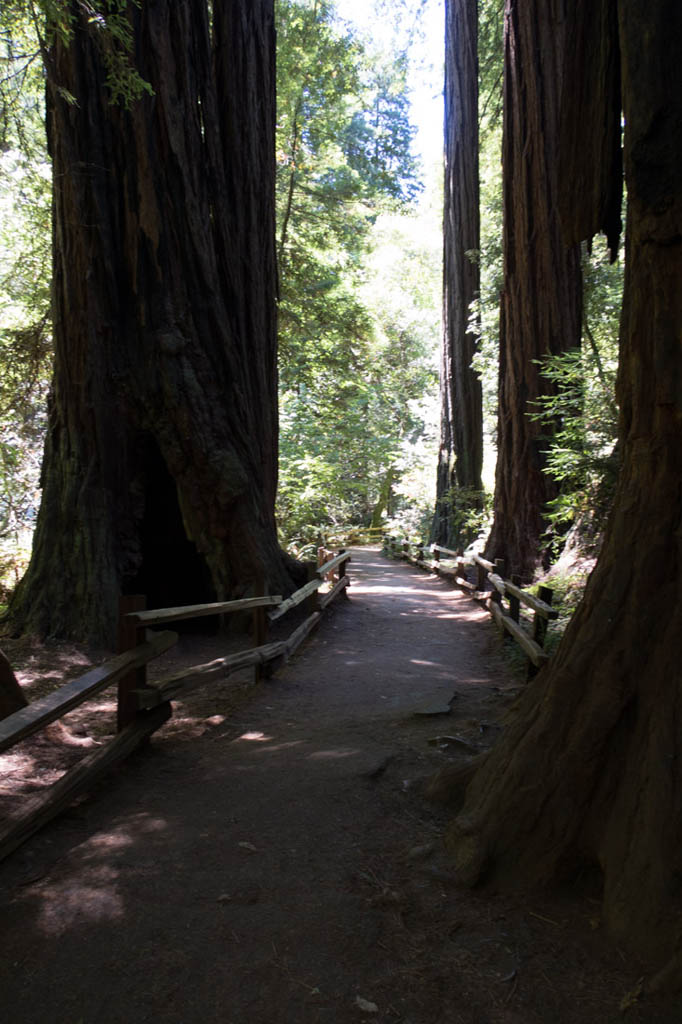 There are plenty of nice, smooth trails to enjoy the sights of the Redwoods. Which is good, considering I'm a clumsy fool, and I swear my legs were still killing me after our steep hike in Big Sur a few days earlier.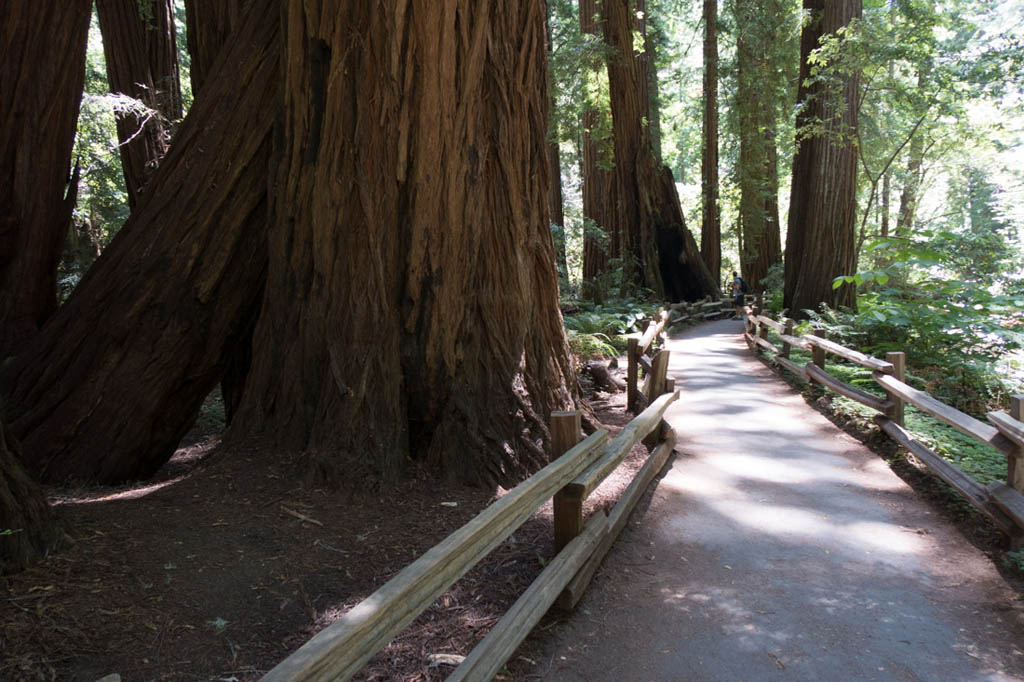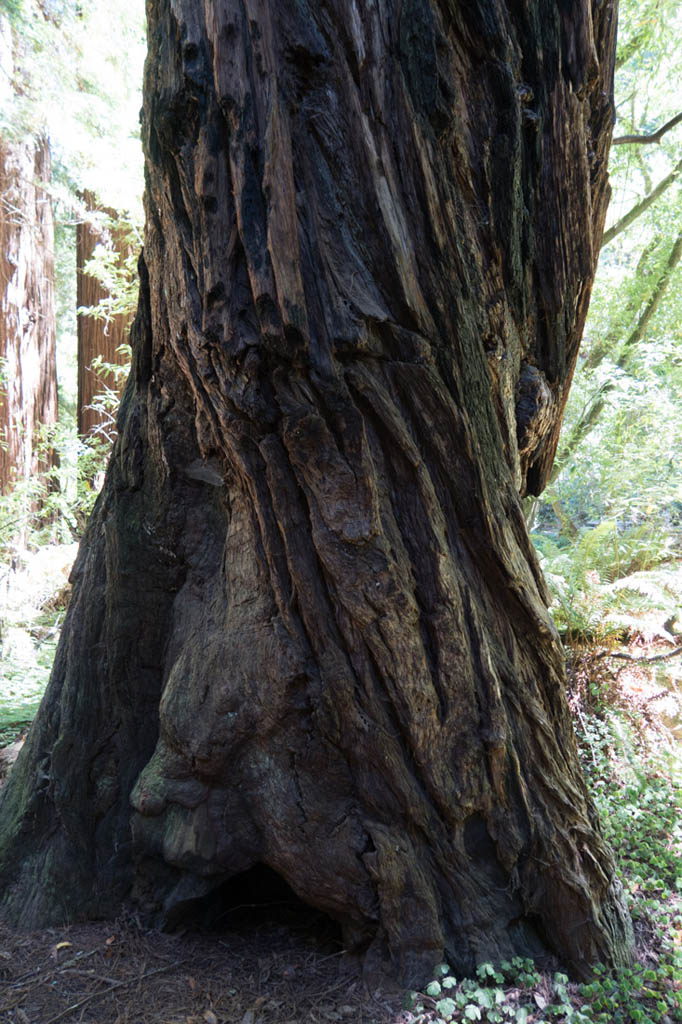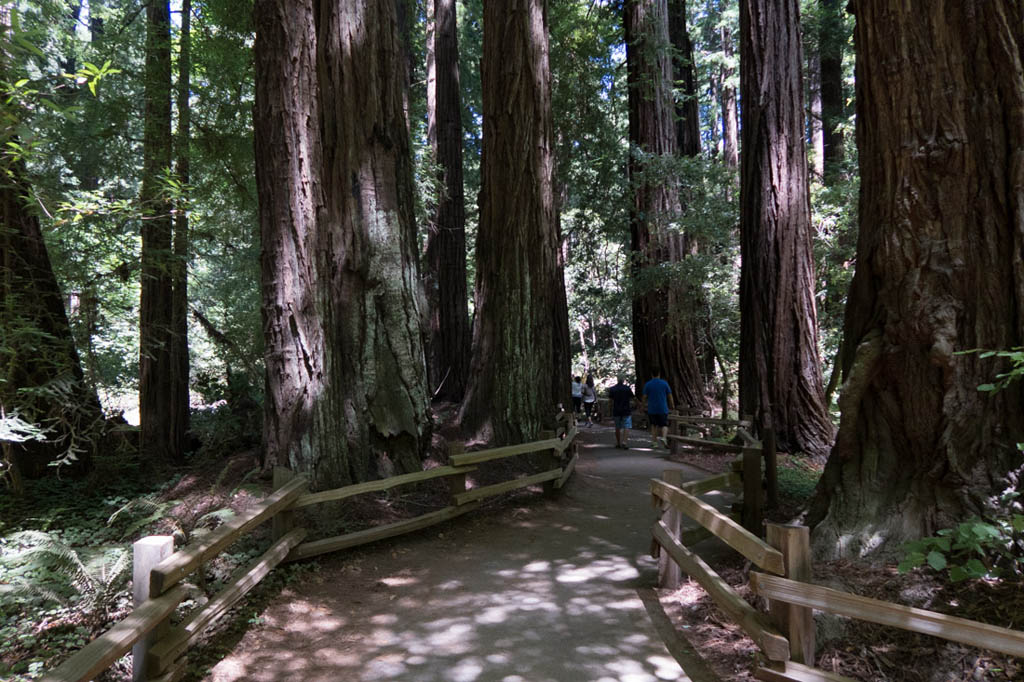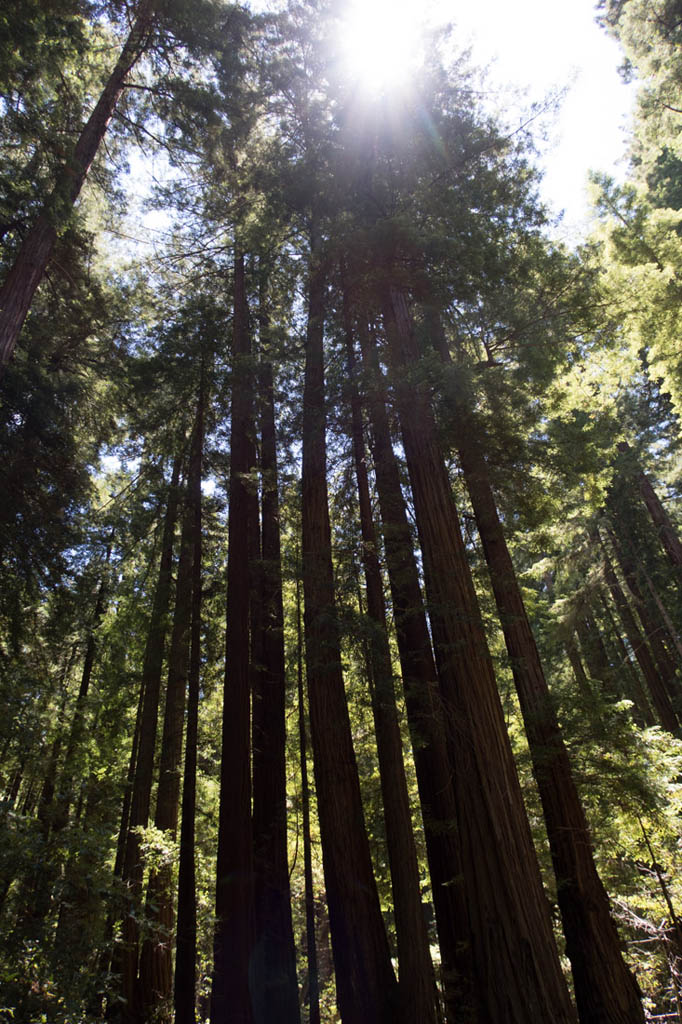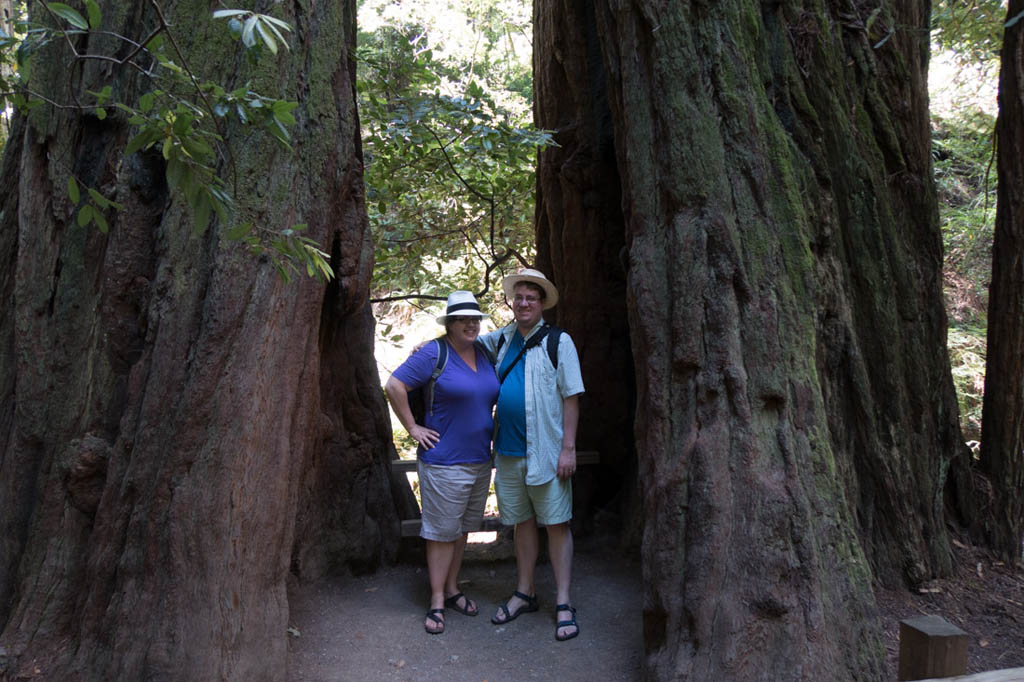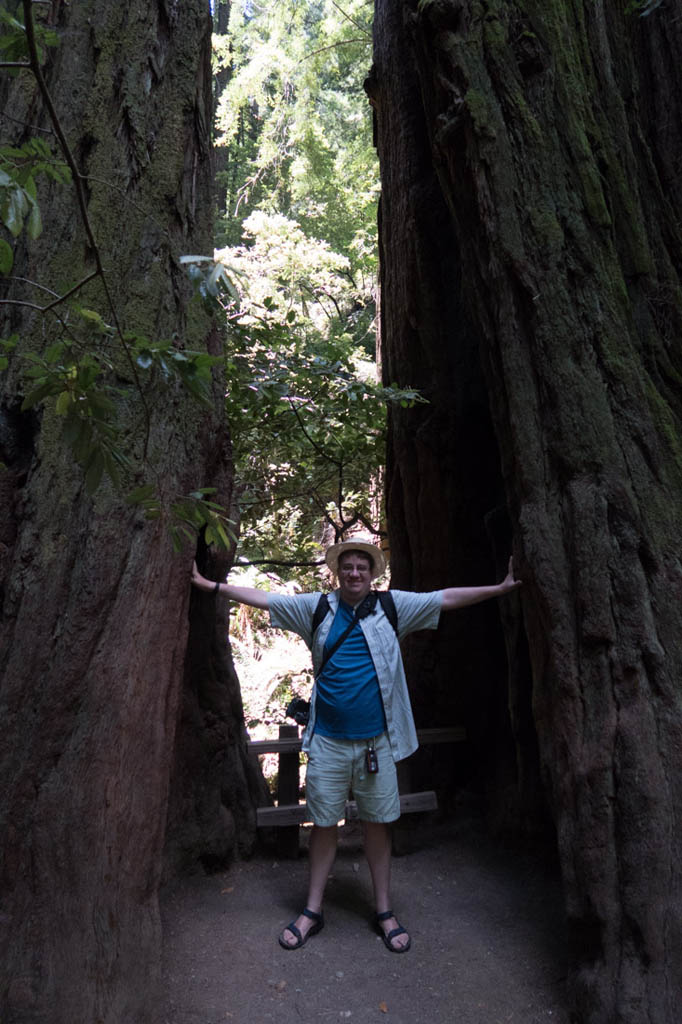 The weather was perfect, and, although it was sunny, the huge redwoods provided plenty of shade.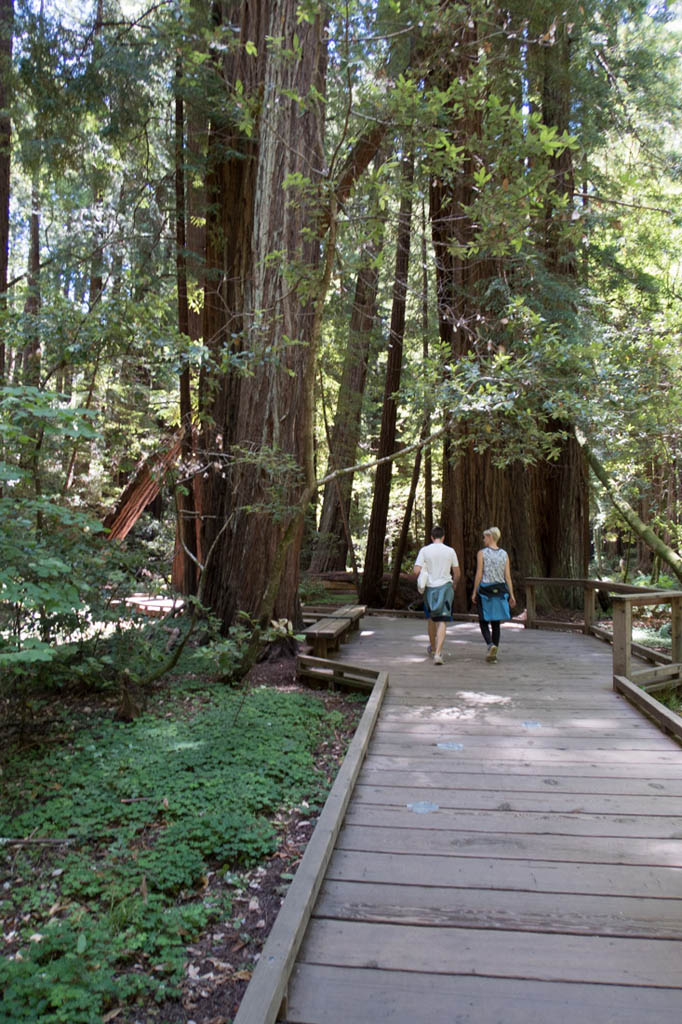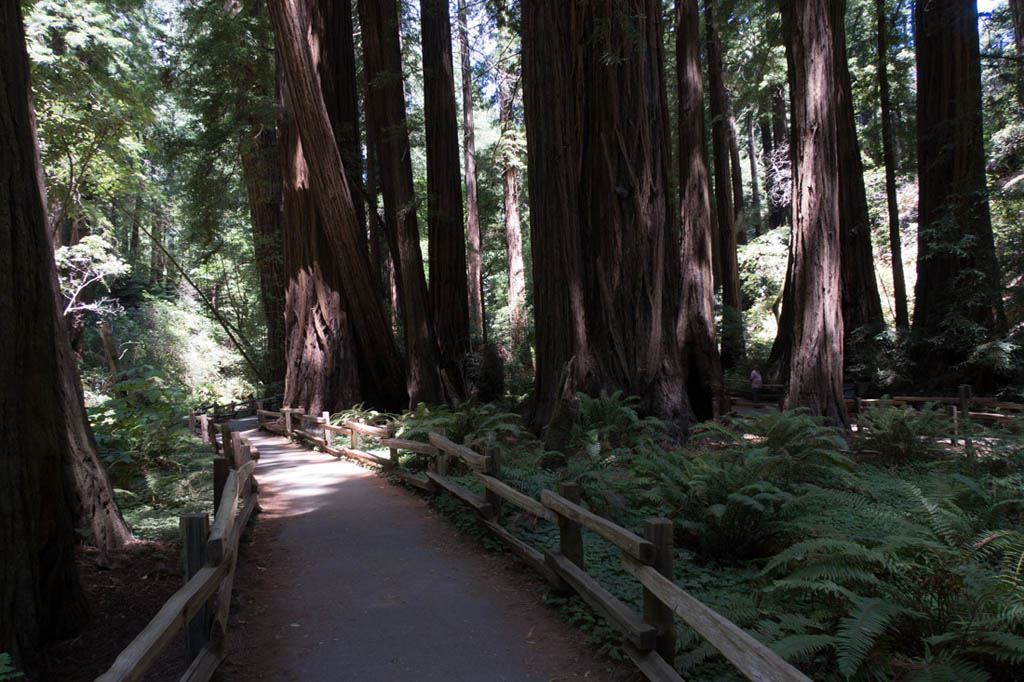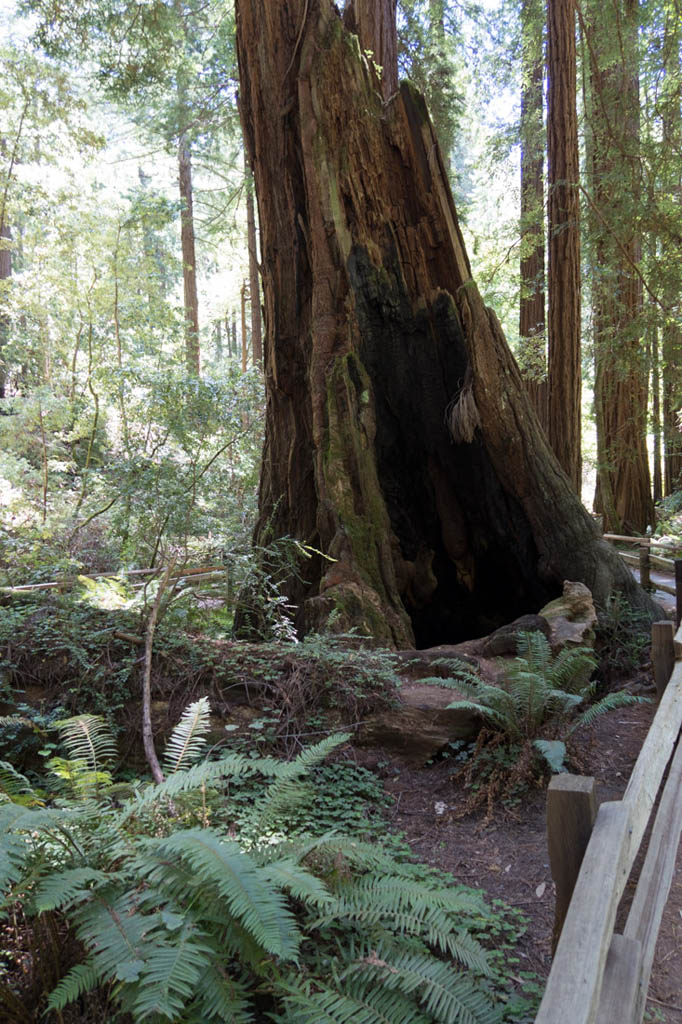 There were also harder trails that you could take. And, to be honest, you could probably spend several days at Muir Woods hiking the various trails.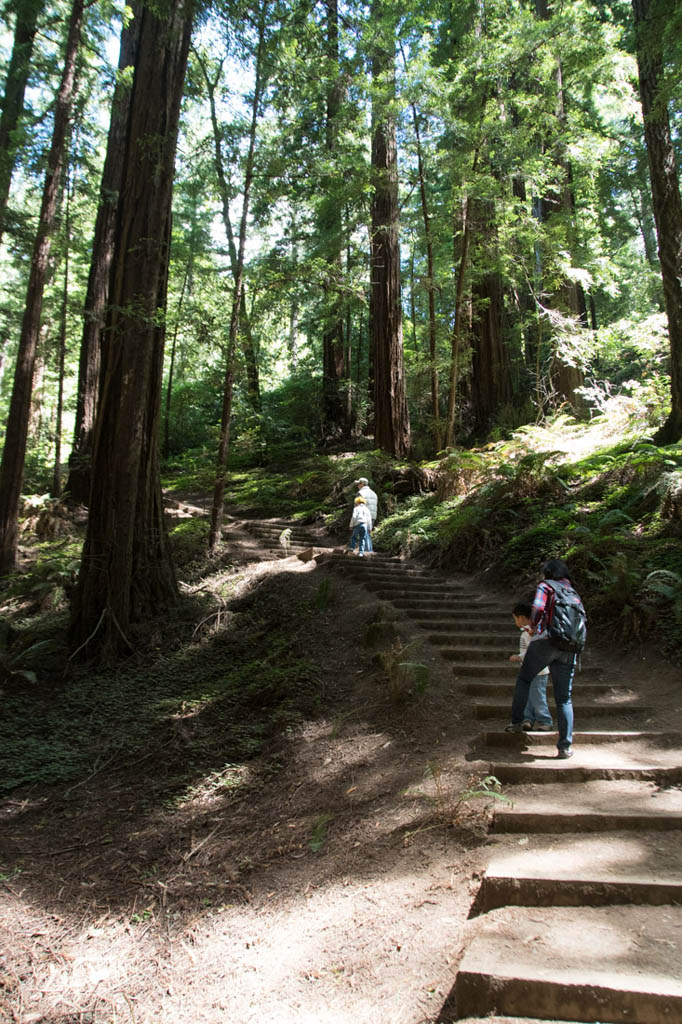 We took an Uber to Muir Woods from San Francisco, and interestingly enough, our first Uber driver rejected our trip after finding out how far he wanted us to go. (It's about a 30 minute drive from San Francisco).
There was zero cell phone reception at Muir Woods, and therefore no opportunity to request an Uber to get back to the city. So, we took one of the Muir Woods shuttles to Sausalito. The wait for the shuttle was fairly significant, but it was our only option. (We didn't see any taxis either). We figured we could get an Uber once we got to Sausalito.
Once in Sausalito, we walked around for a bit. (Forgive how dark these photos are. Our camera was on the wrong setting.) It was a really cute area!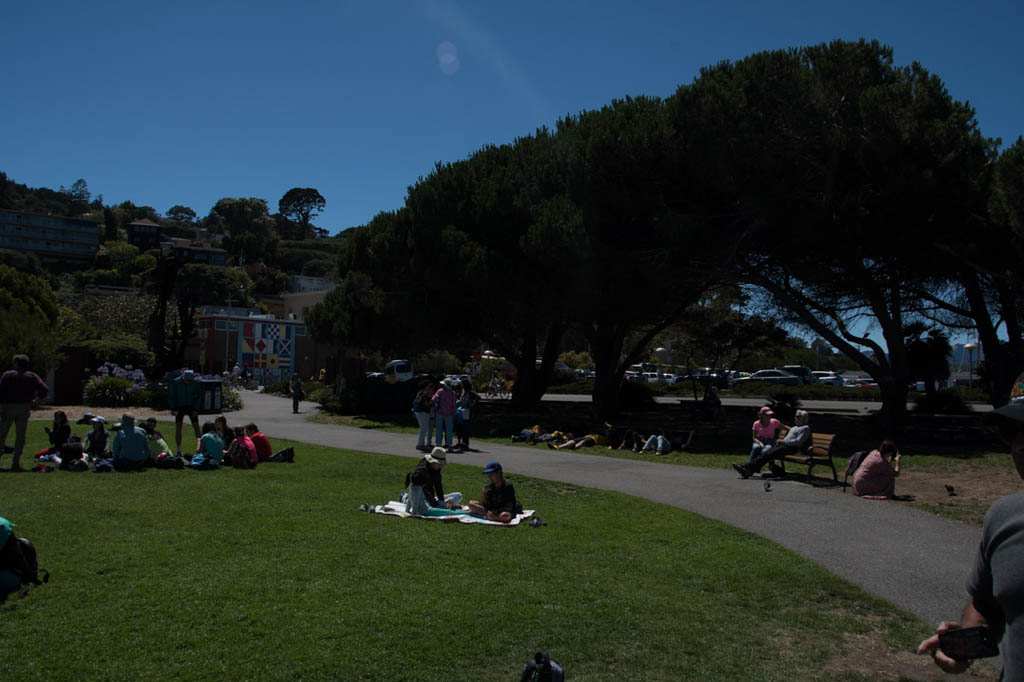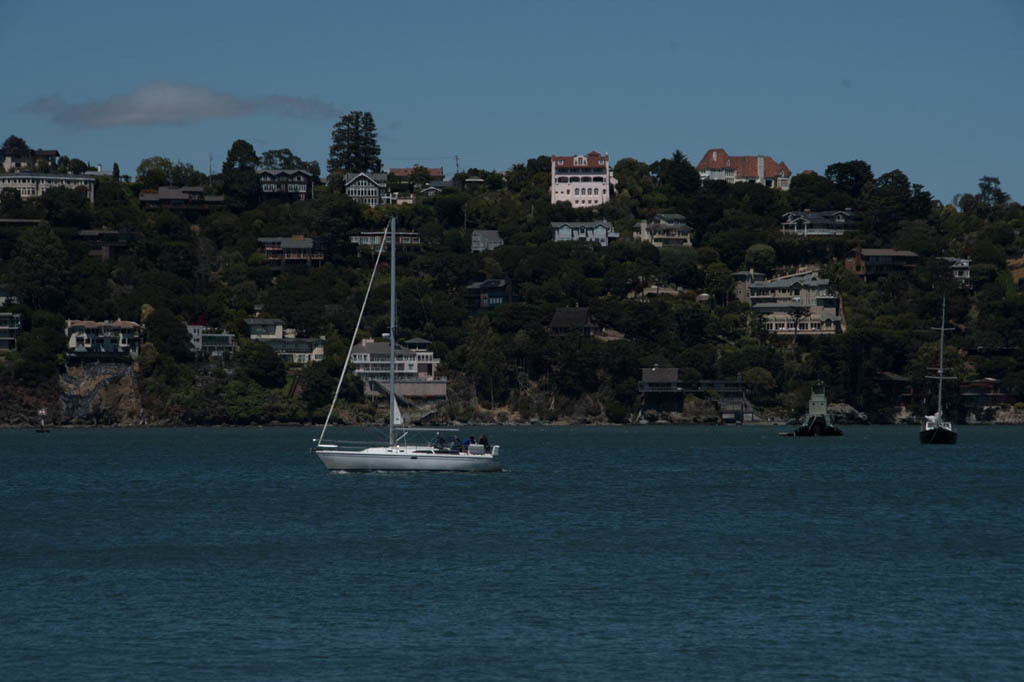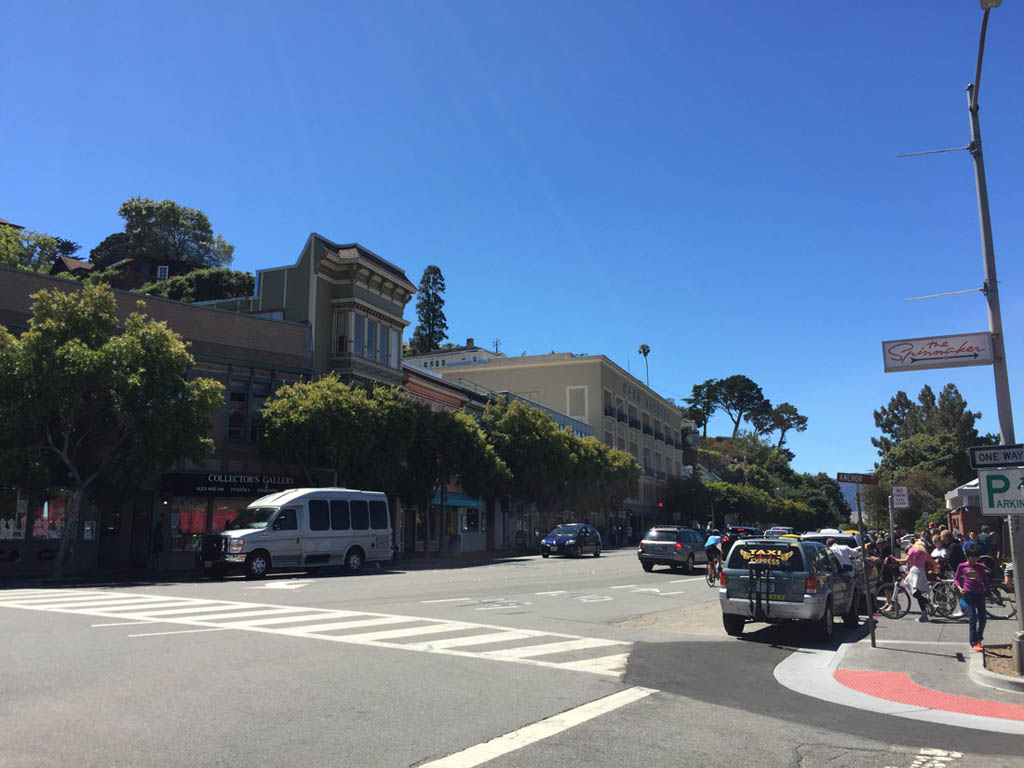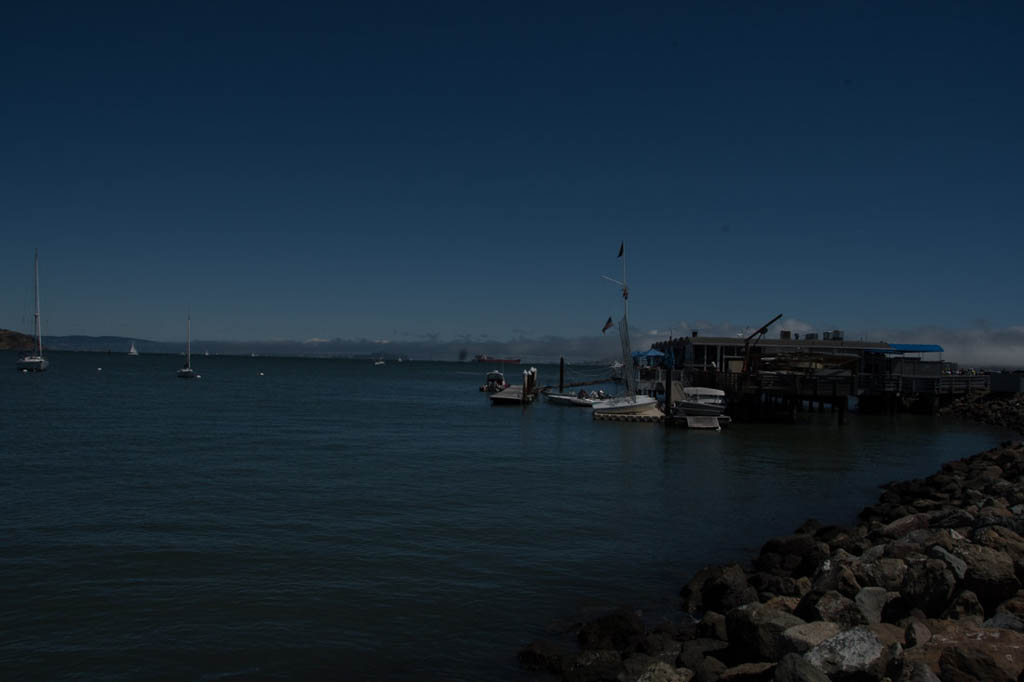 Afterwards, we ordered an Uber to take us back to our hotel in San Francisco. We rested for a while back at the hotel, before heading back out for some more touring around the city.
---