This post may contain affiliate links. Please see my advertiser disclosure for more details.
St. Maarten and St. Thomas – 2007 Caribbean Cruise (Blast from the Past)
---
This is a Blast from the Past post. These posts chronicle our travels and other life events before we started blogging!  These posts are usually heavy on the photos, but lighter on the narrative text.  
Our fourth and fifth ports of call on our 2007 Southern Caribbean cruise were St. Maarten and St. Thomas.
Unlike the previous two ports, Antigua and St. Lucia, where we took organized shore excursions, we traveled on our own in St. Maarten and St. Thomas (like we did in Barbados, our first port). We like to mix it up!
Our first stop in St. Maarten was the Butterfly Farm.
Butterfly Farm in St. Maarten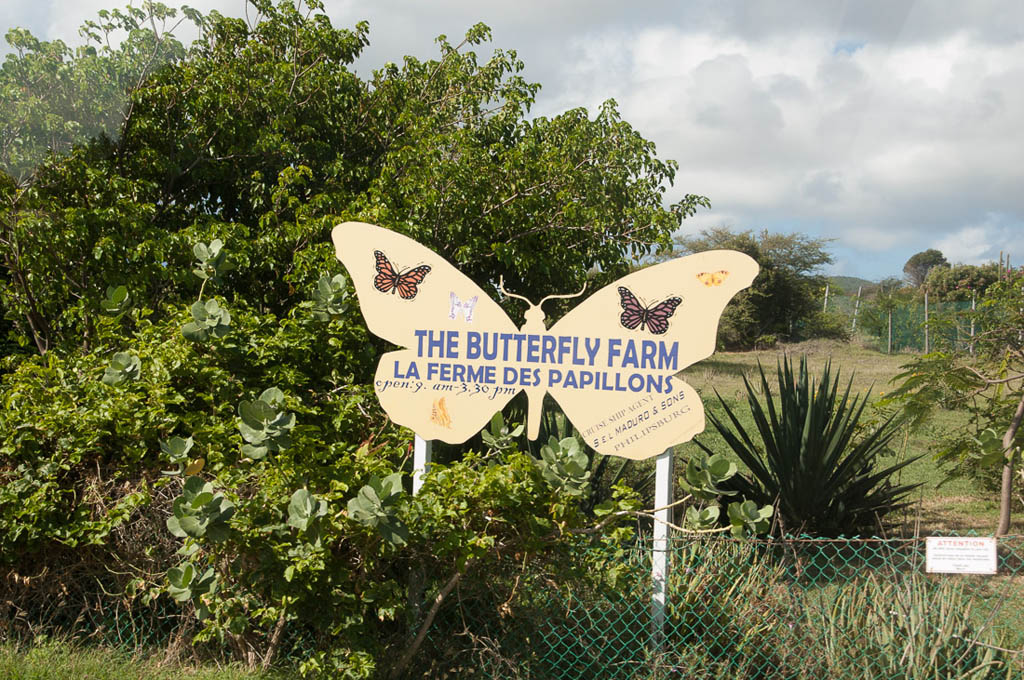 It was really cute, and we may have gone a bit overboard taking photos of the multitudes of butterflies inside! So, I'll just post a few of the favorites: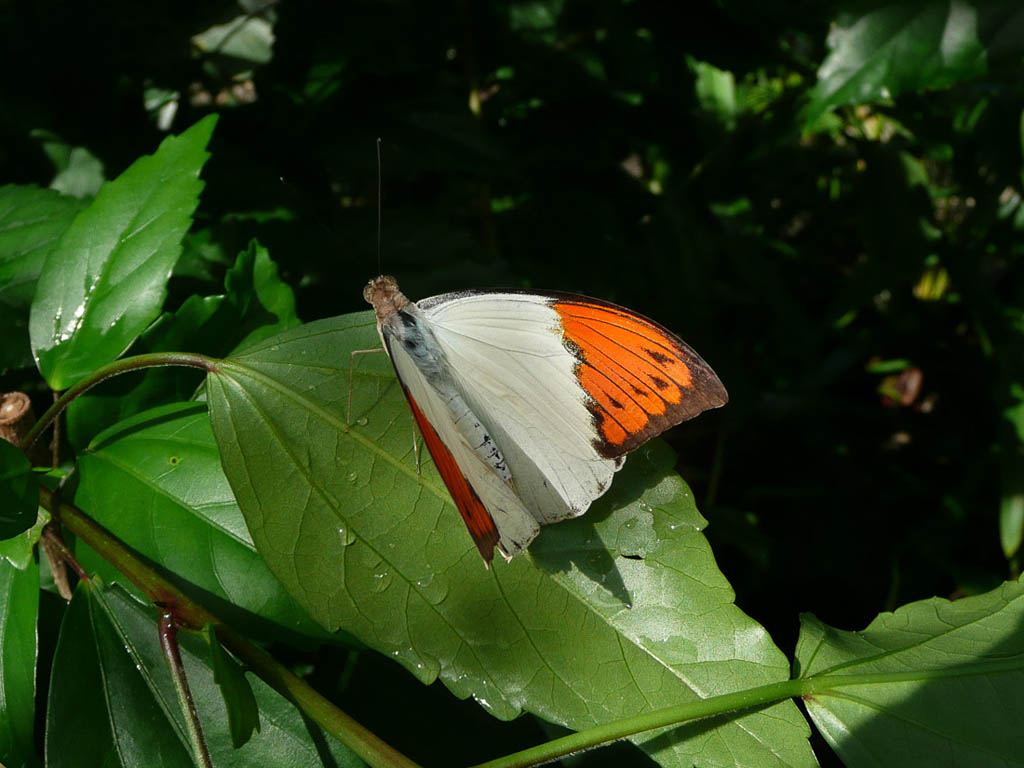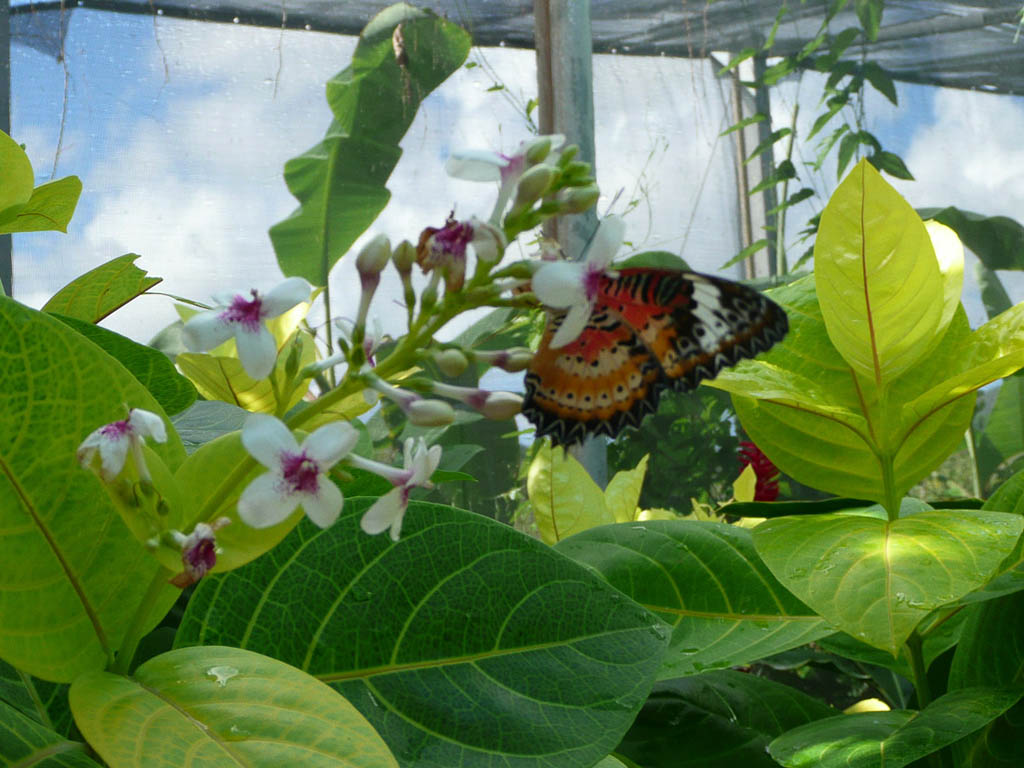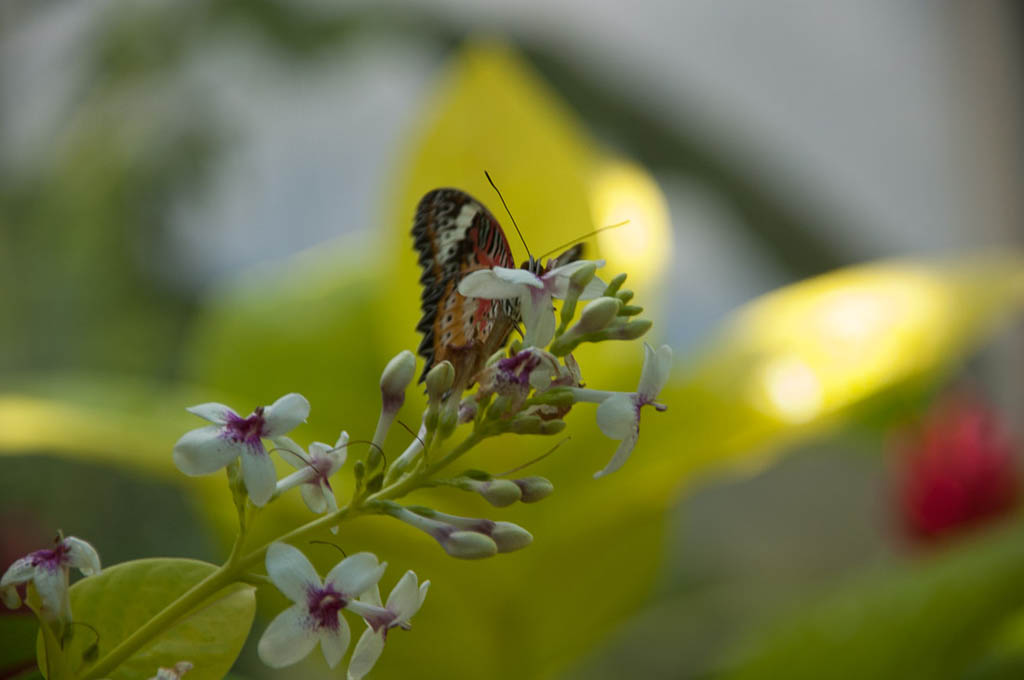 There's fruit all throughout the farm for the butterflies to eat!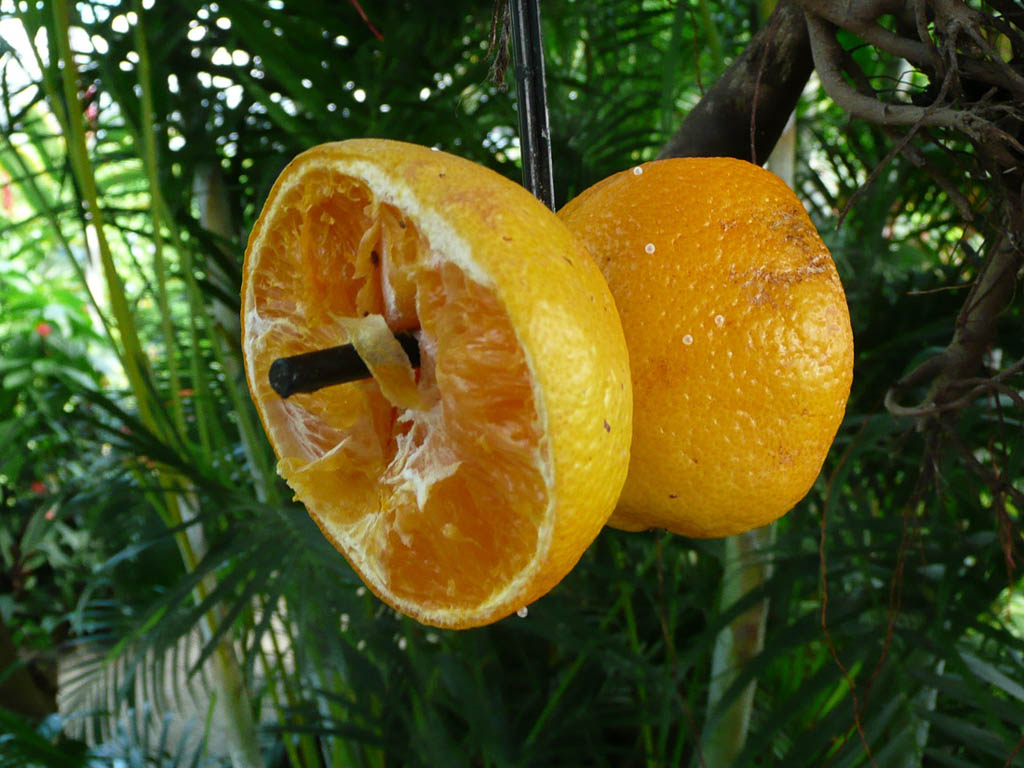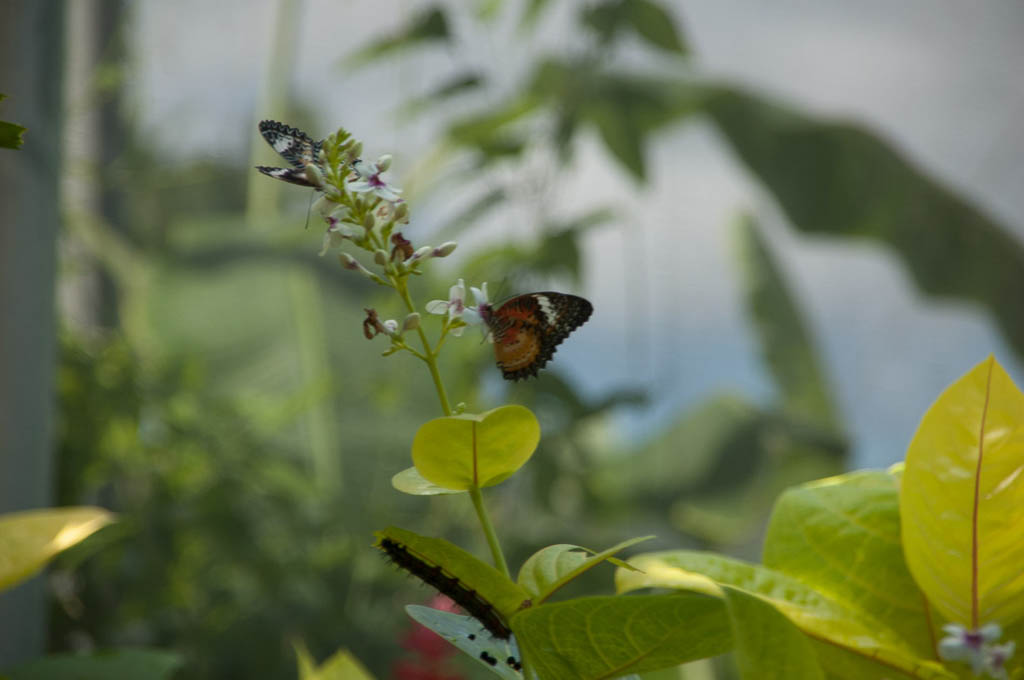 Afterwards, we stopped by this nice dock area (sorry, I don't have specifics beyond that!) before getting in a taxi to go to a beach in St. Maarten.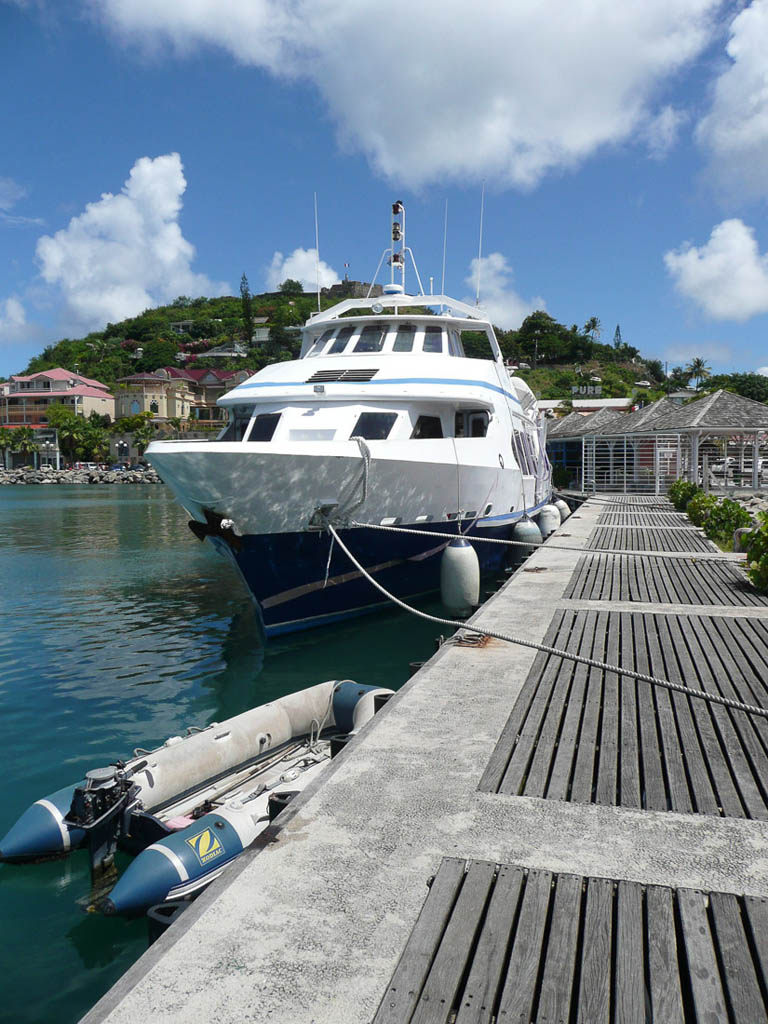 Just look at those beautiful puffy white clouds that day!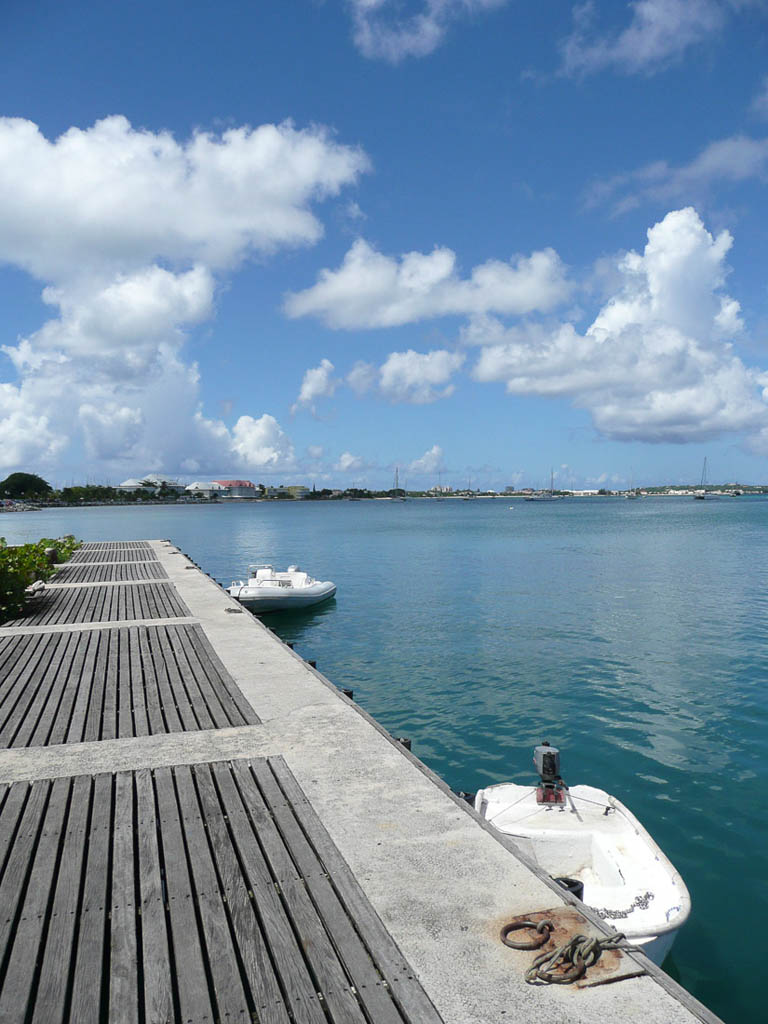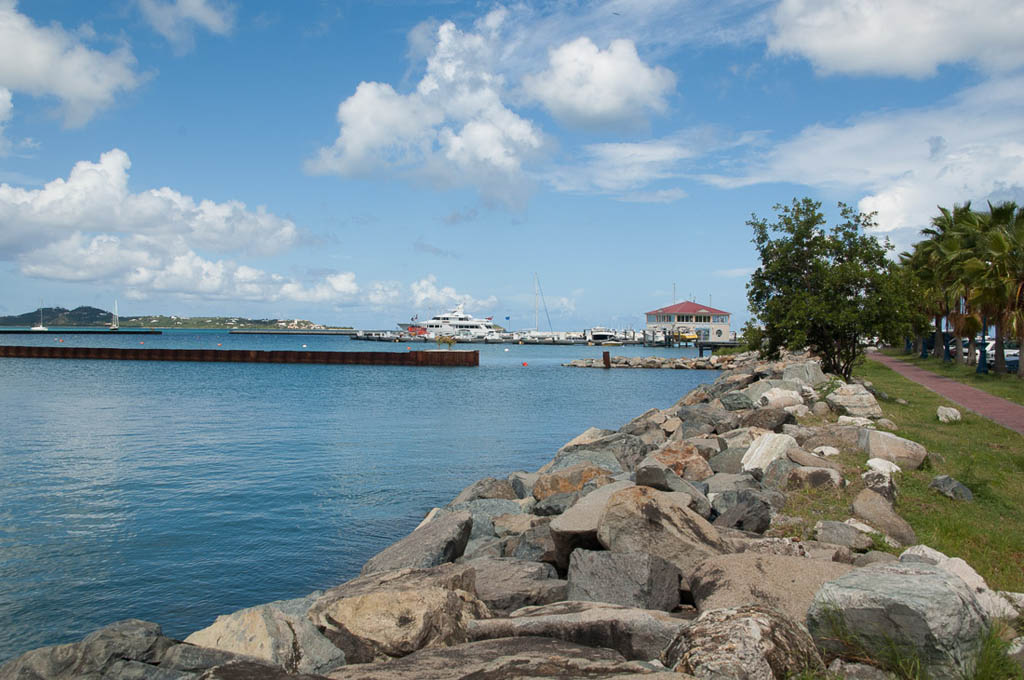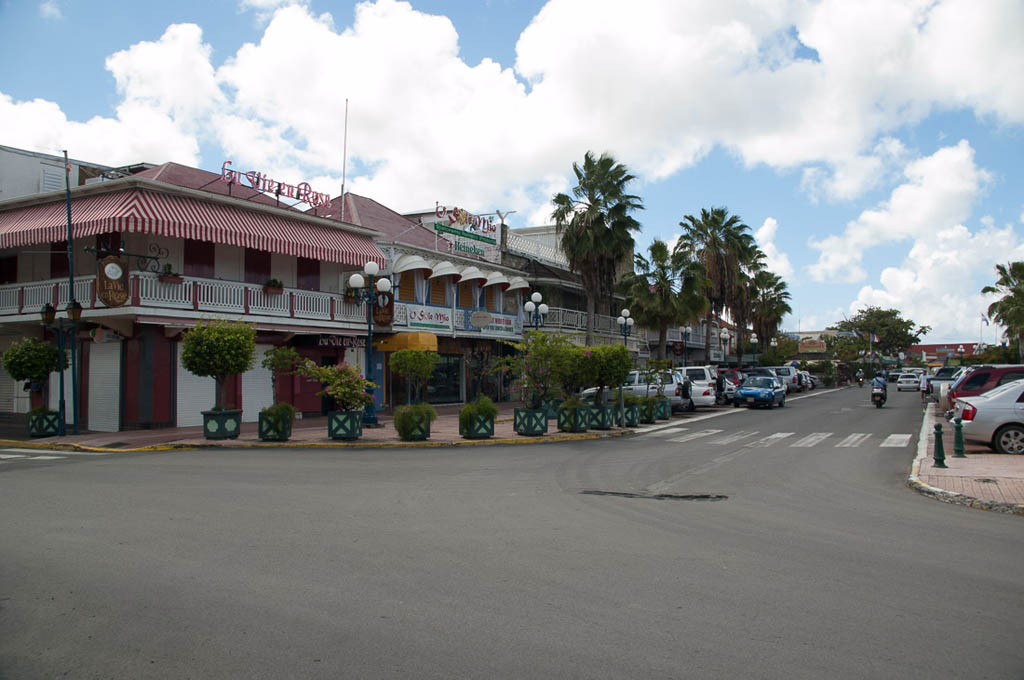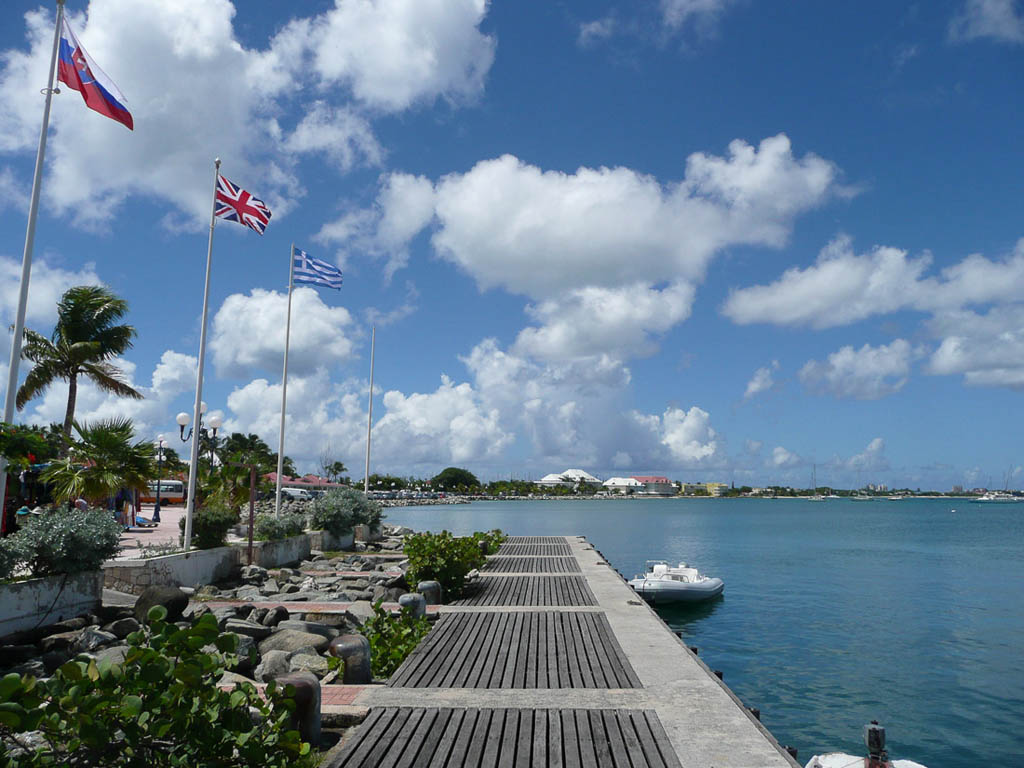 Maho Beach in St. Maarten
Next, we stopped by Maho Beach. It just looks like your typical stunning Caribbean Beach, right?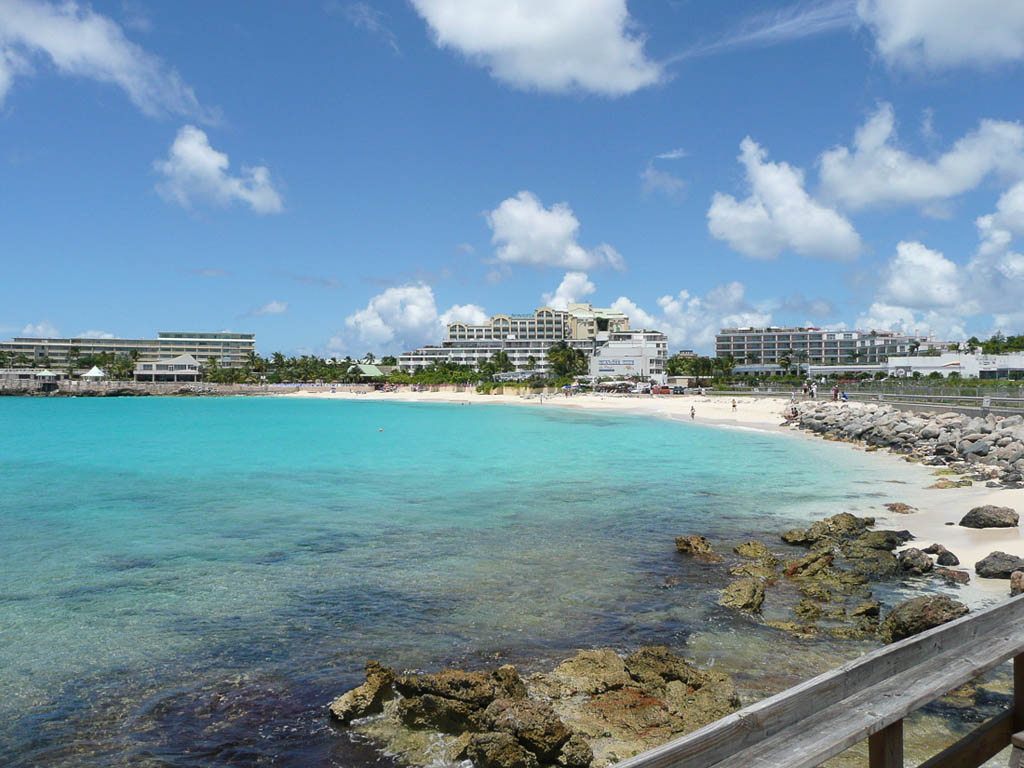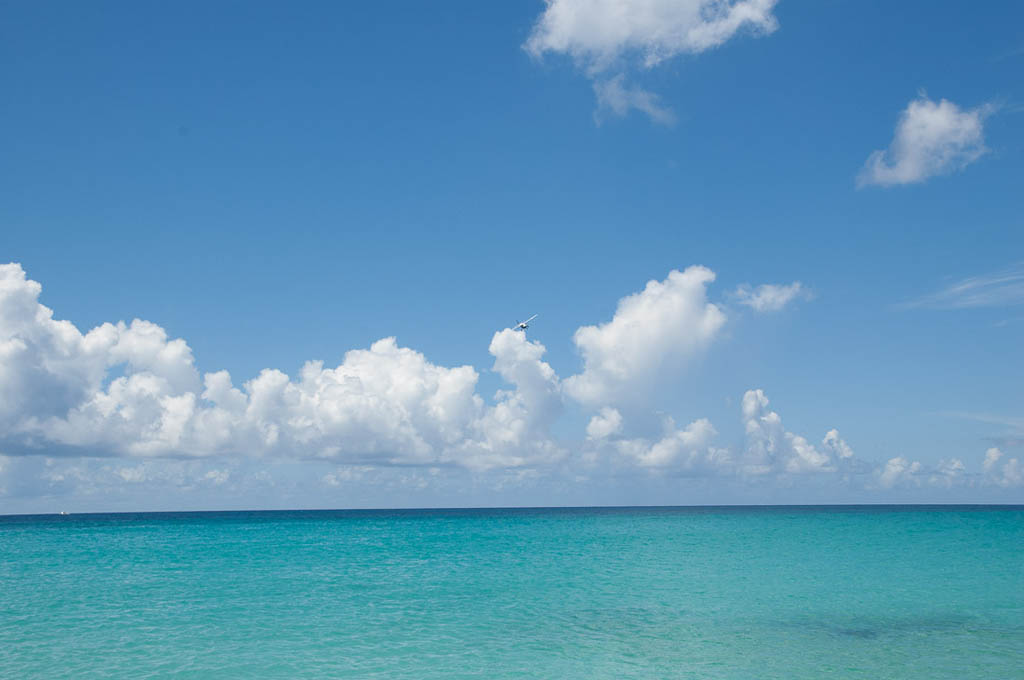 Well, if by the silly tone of my question (can people hear tones on the internet?) you couldn't already tell, it's certainly not a typical beach. The first signal that it's your normal, everyday beach are the signs like this posted all around: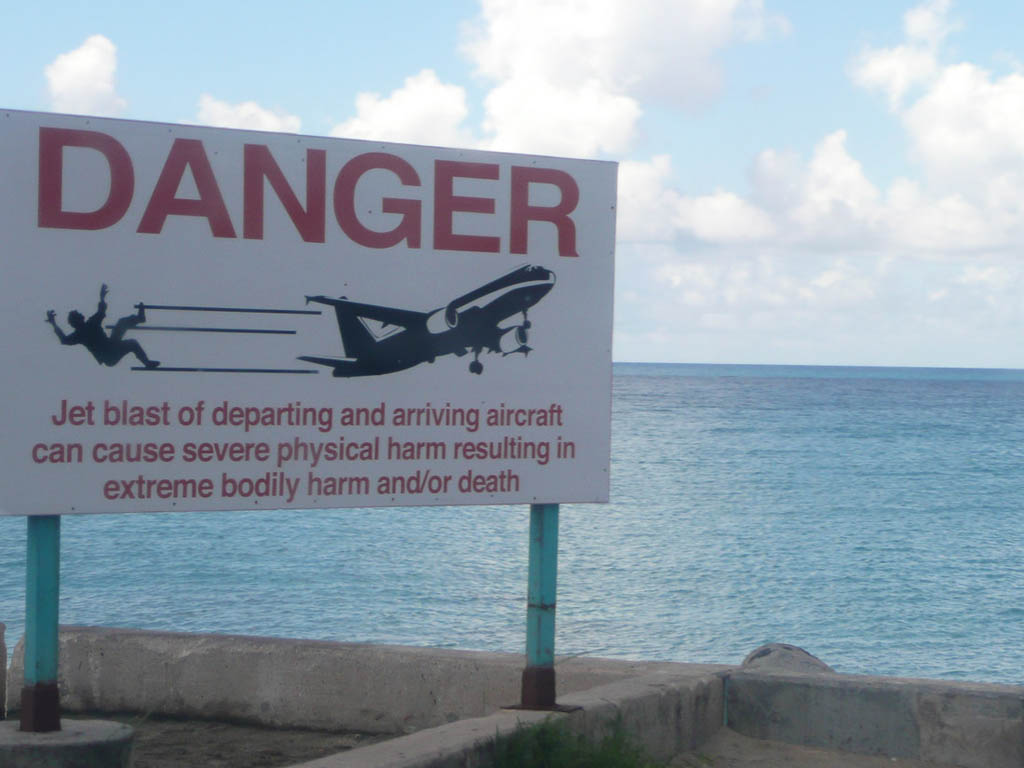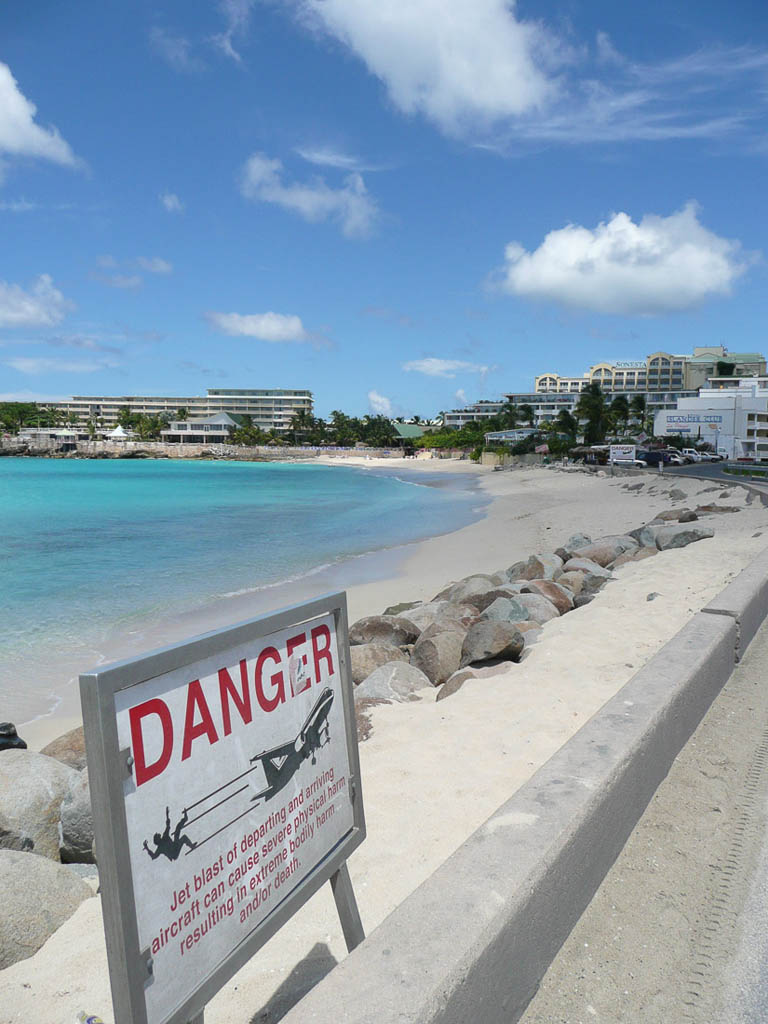 Literally right as we got out of the taxi at Maho Beach, this jet was coming in for a landing! There was hardly a moment to get the cameras ready to take good photos.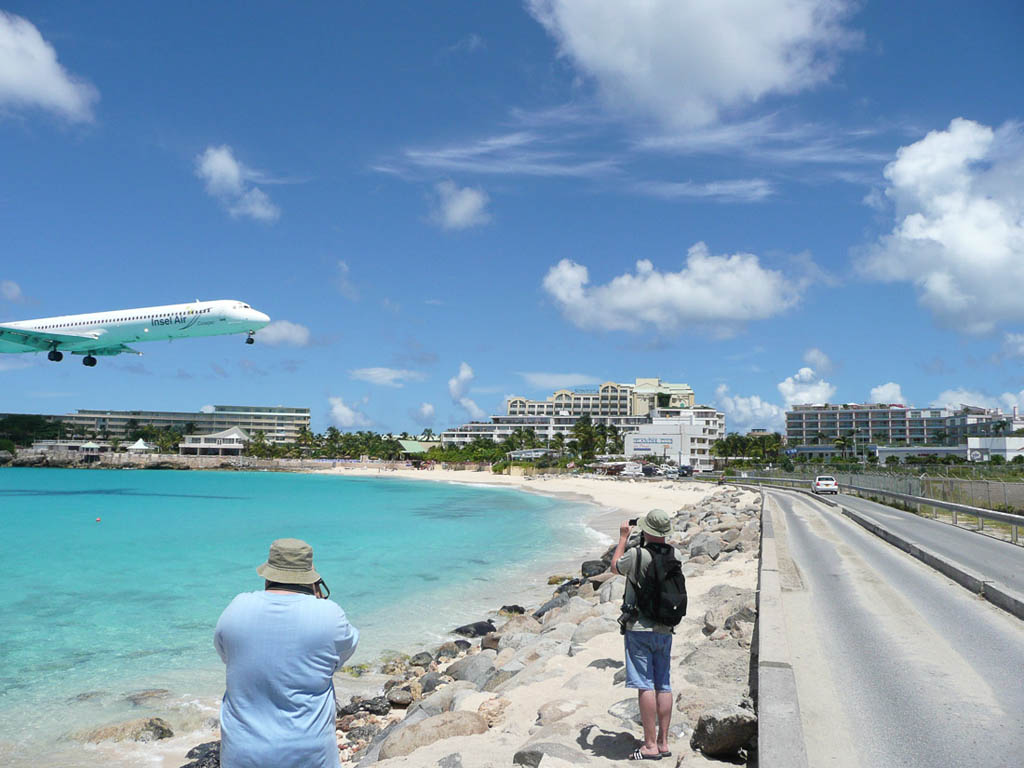 We asked around, and the day we were there was not a big "jumbo jet" day. Apparently jumbo jets frequent the island only on certain days, which sounds pretty likely, since some airlines only operate certain routes on certain days of the week. However, there was an Air France jet scheduled to land later in the afternoon.
In the meantime, we were able to see lots of smaller planes landing at St. Maarten's airport from Maho Beach! And we also took in the sites at the beach in general, and even took a quick dip.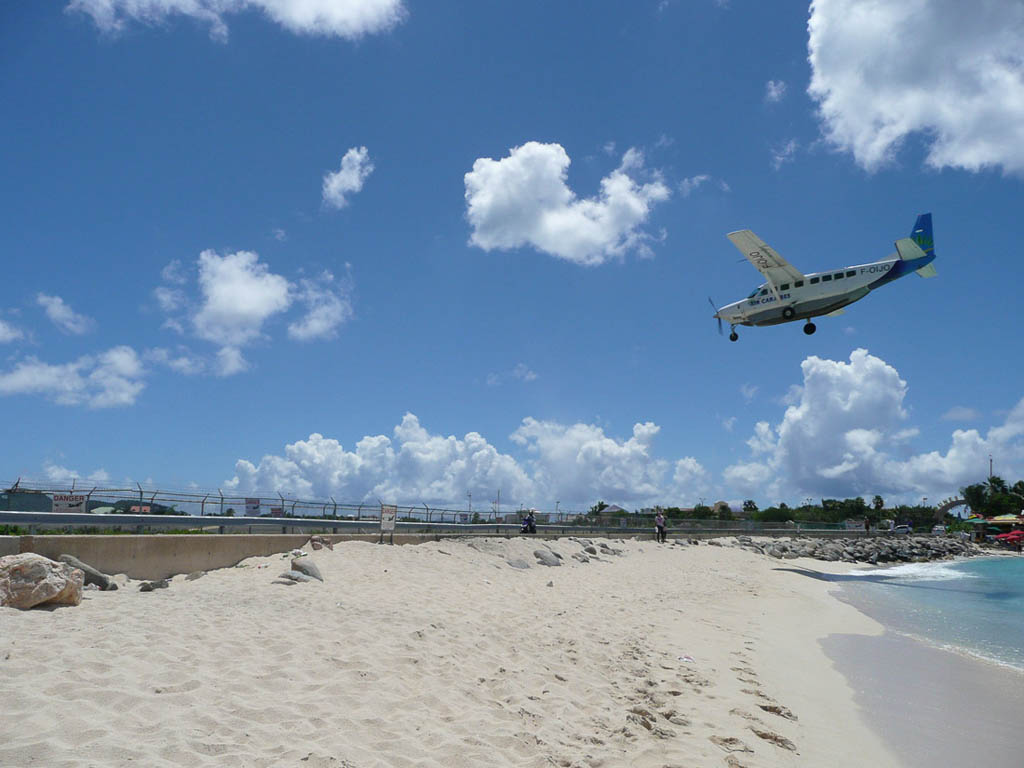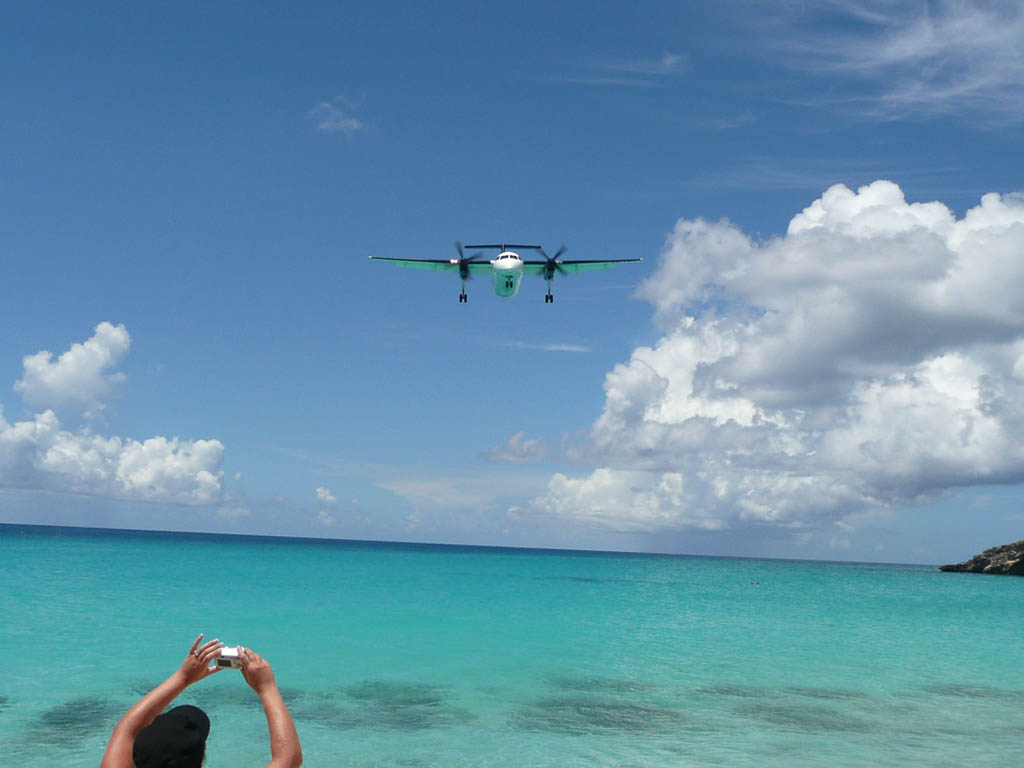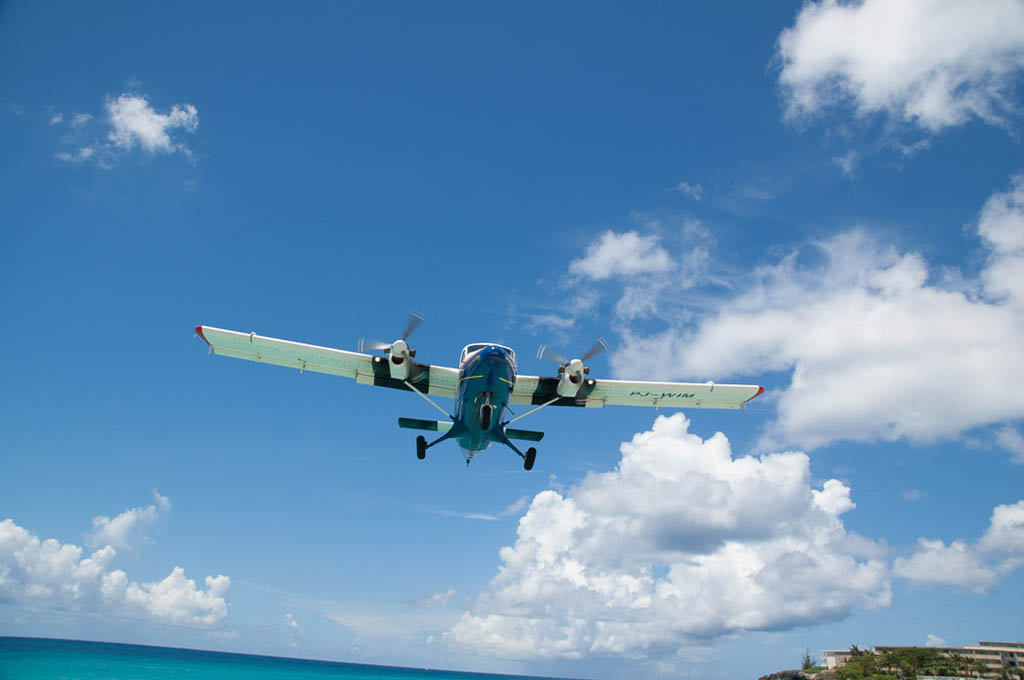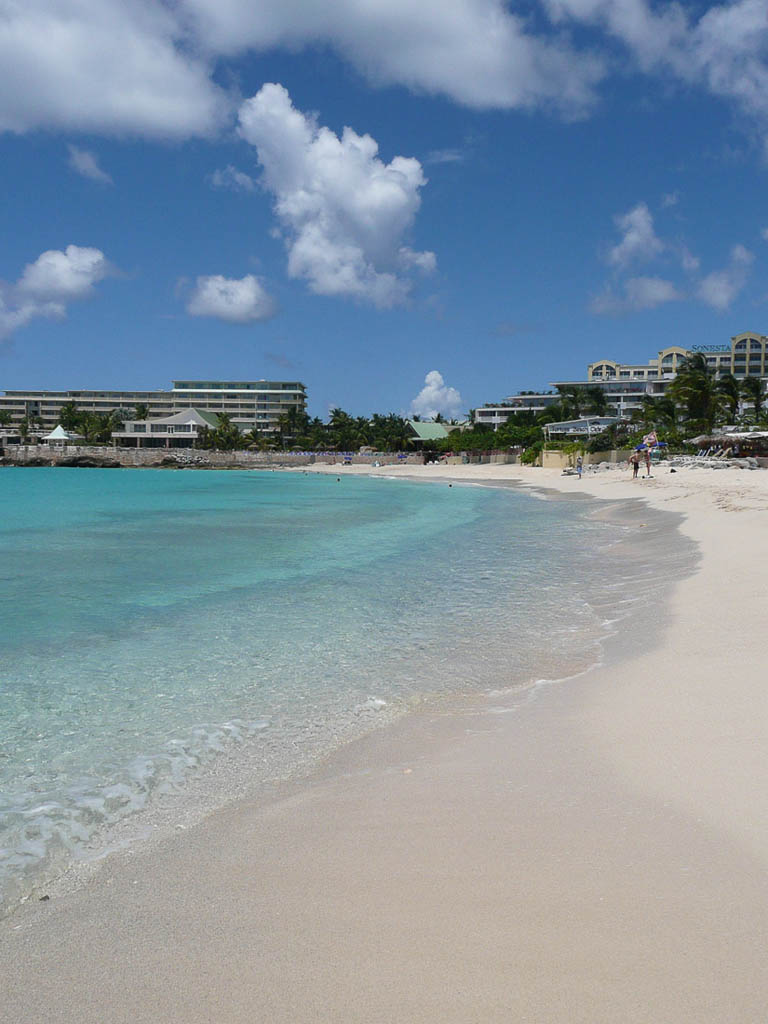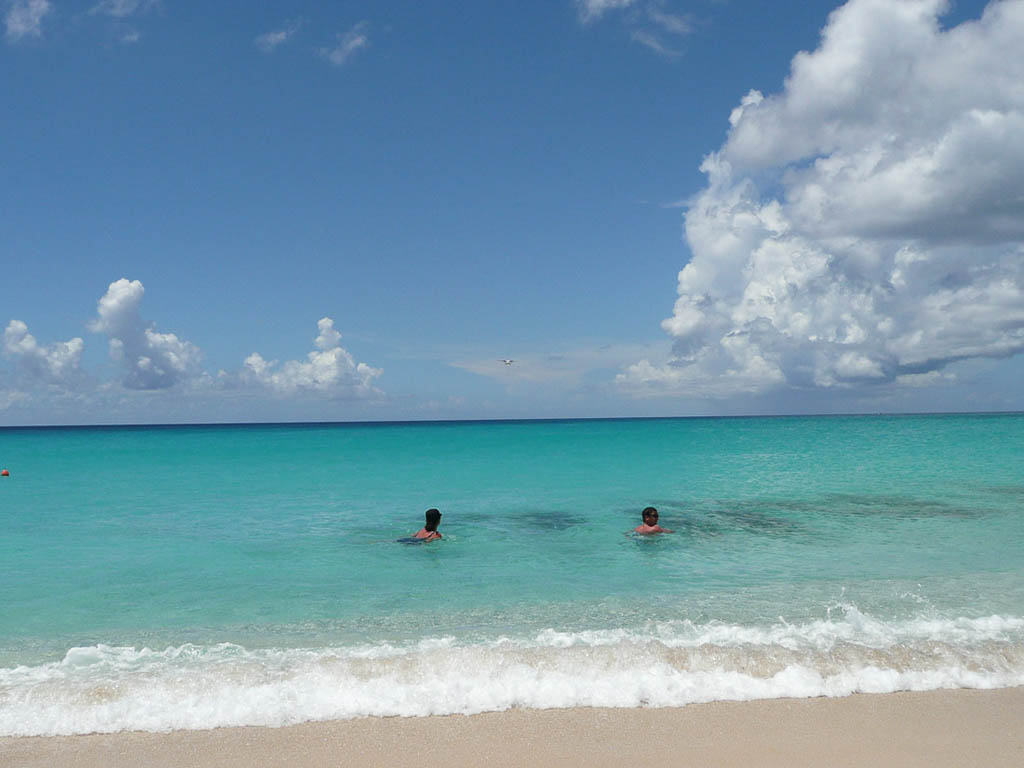 (That's not us in the above picture!)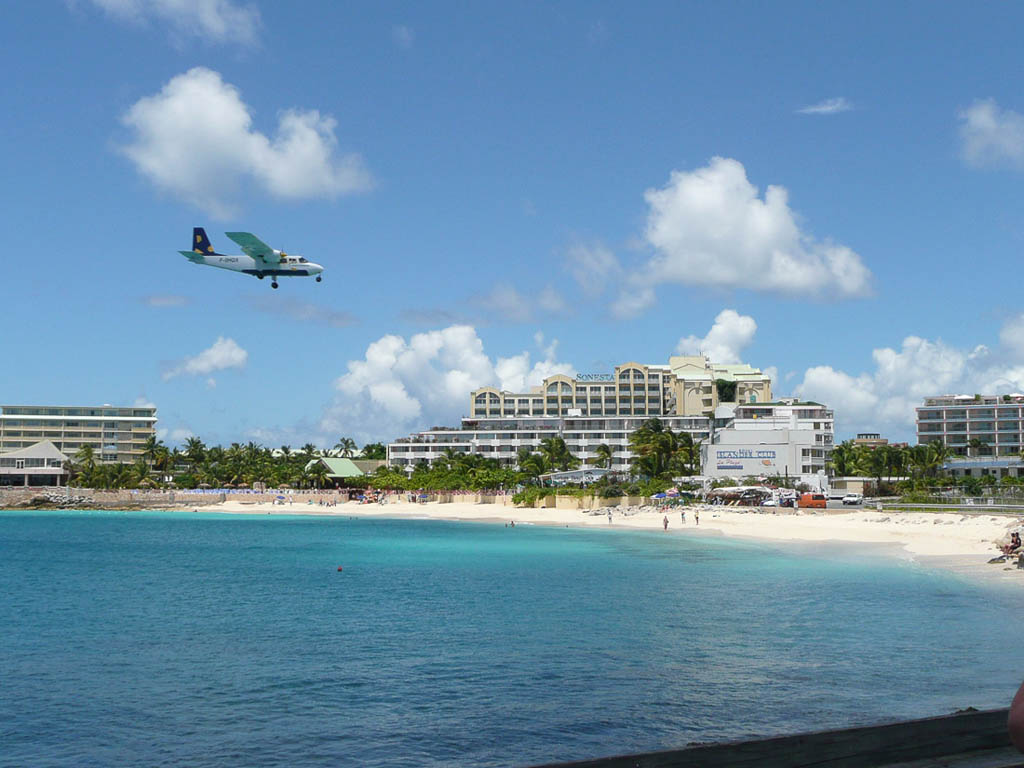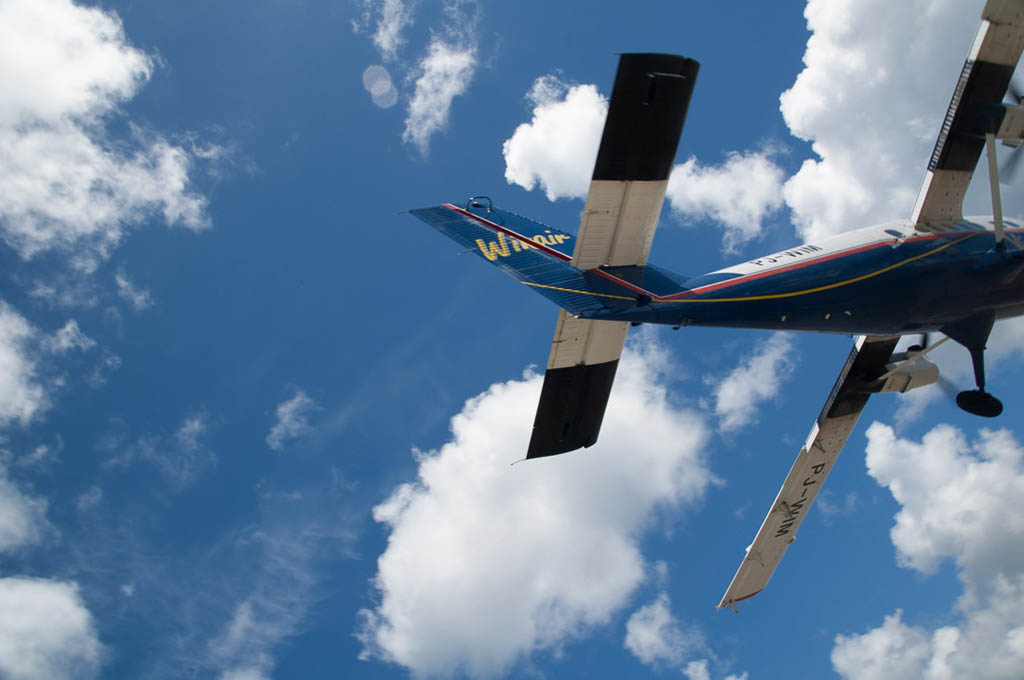 After a while, we were getting pretty baked by the sun on the beach, so we walked to a neighboring bar and restaurant for some drinks and shade (but were still able to enjoy watching the planes land).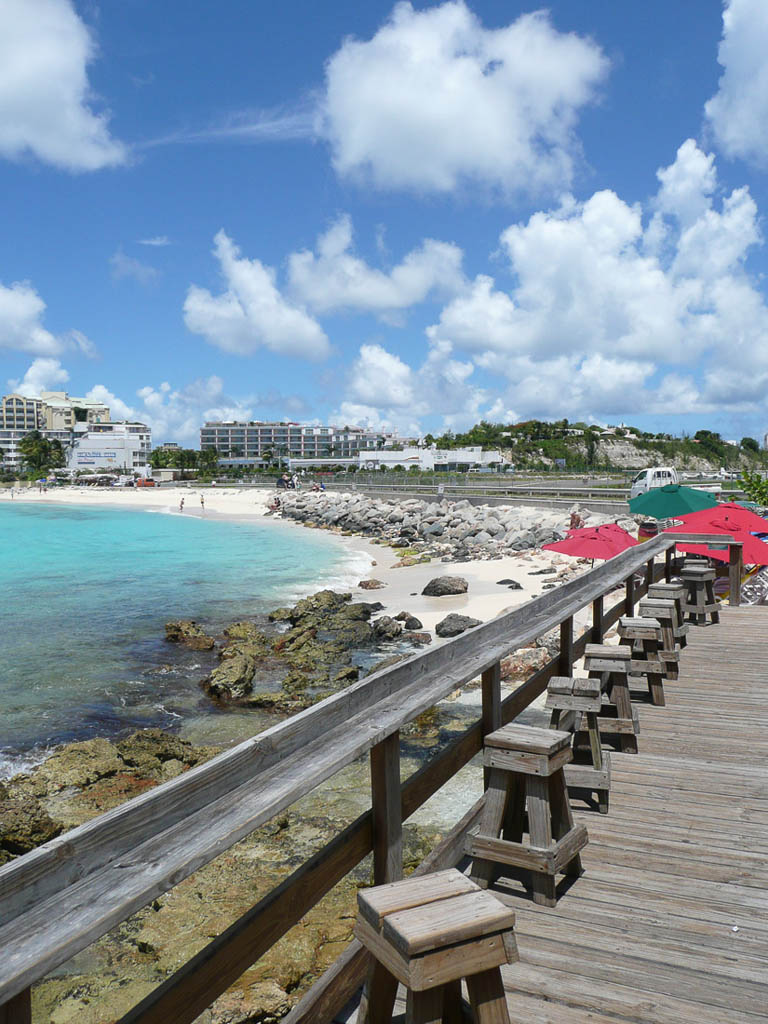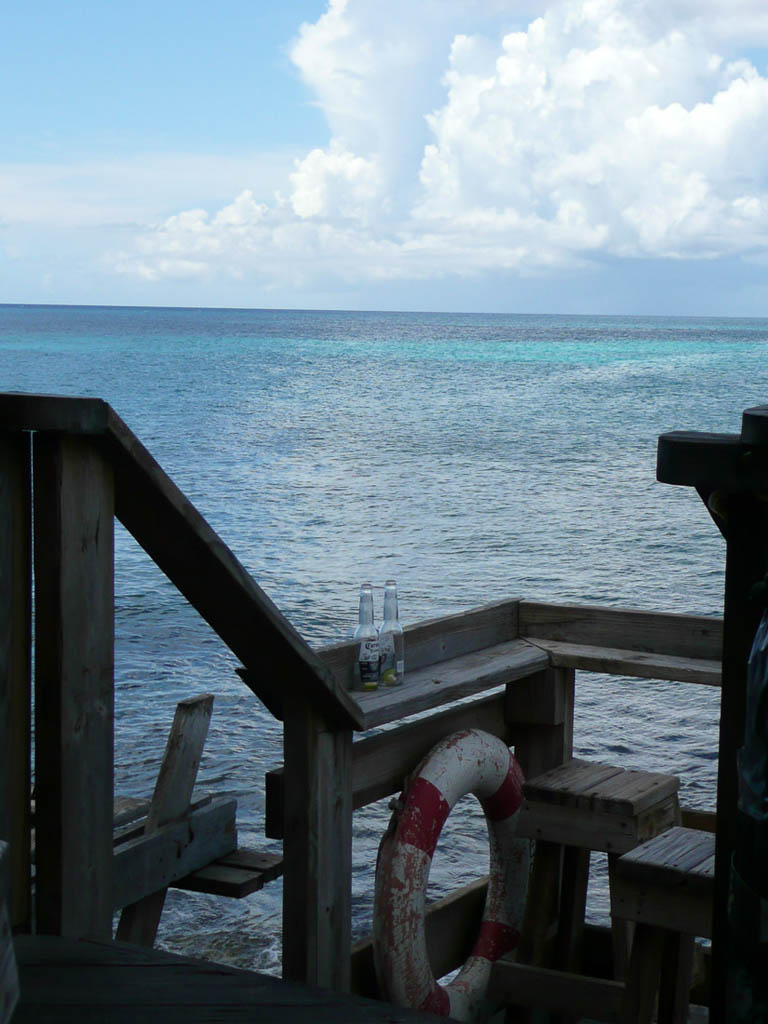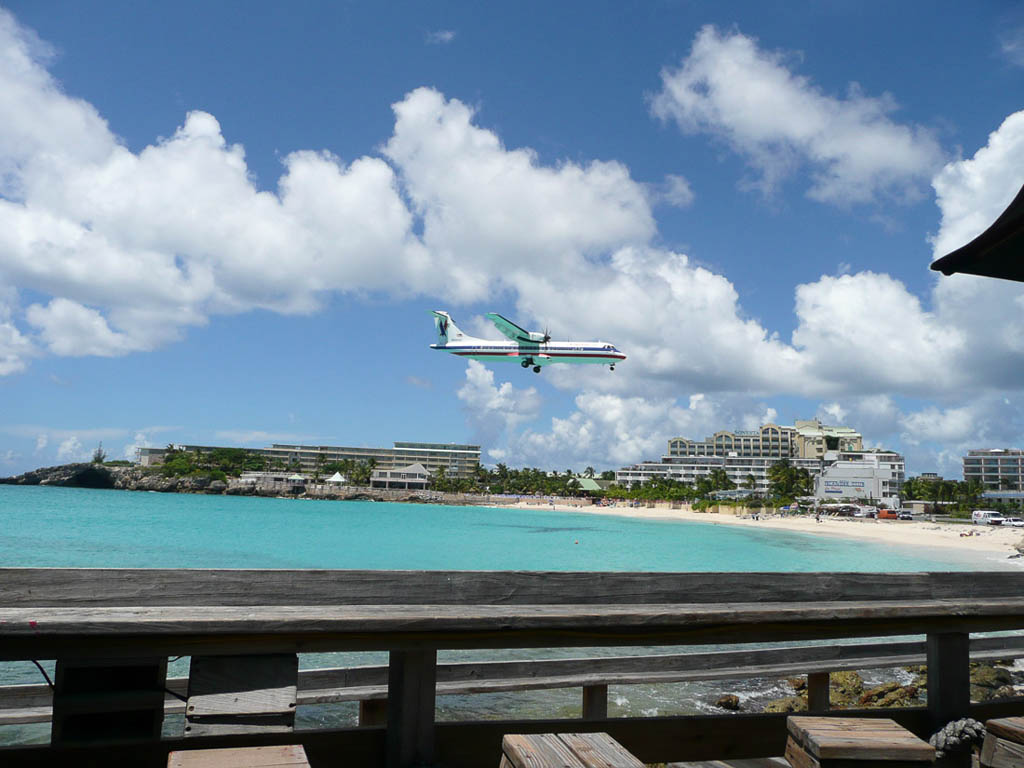 Then, everybody started taking notice of the Air France plane coming in on approach. I'm not as good of an airplane identifier as many, but with the four engines I was guessing it was either at B–777 or an A340.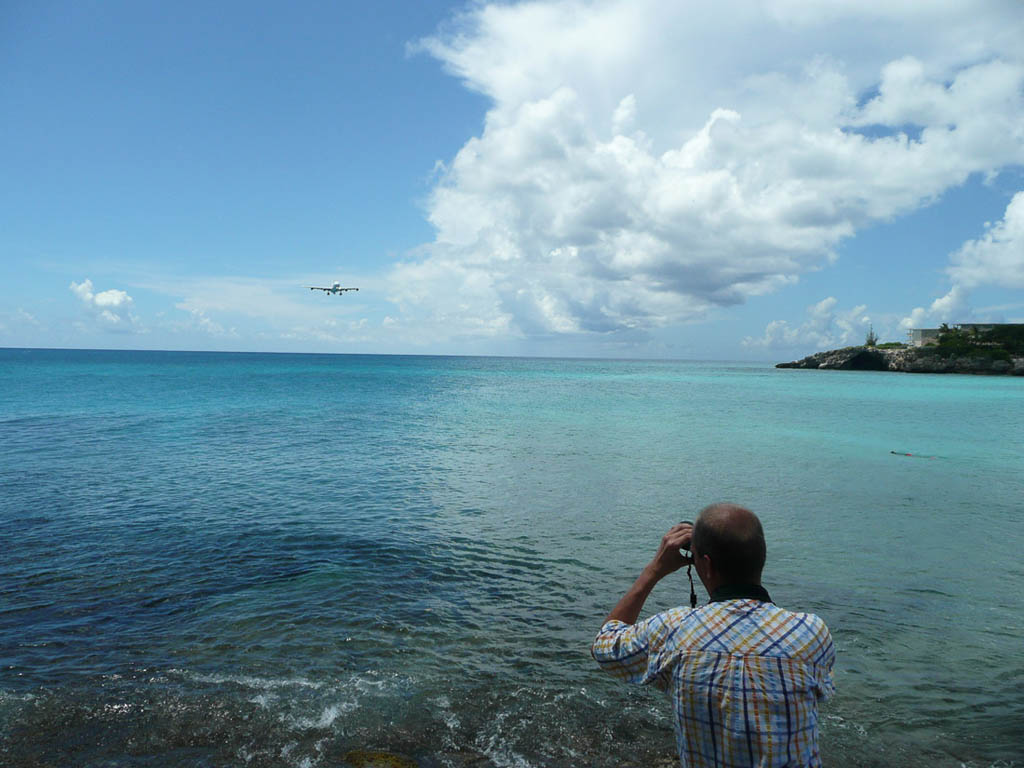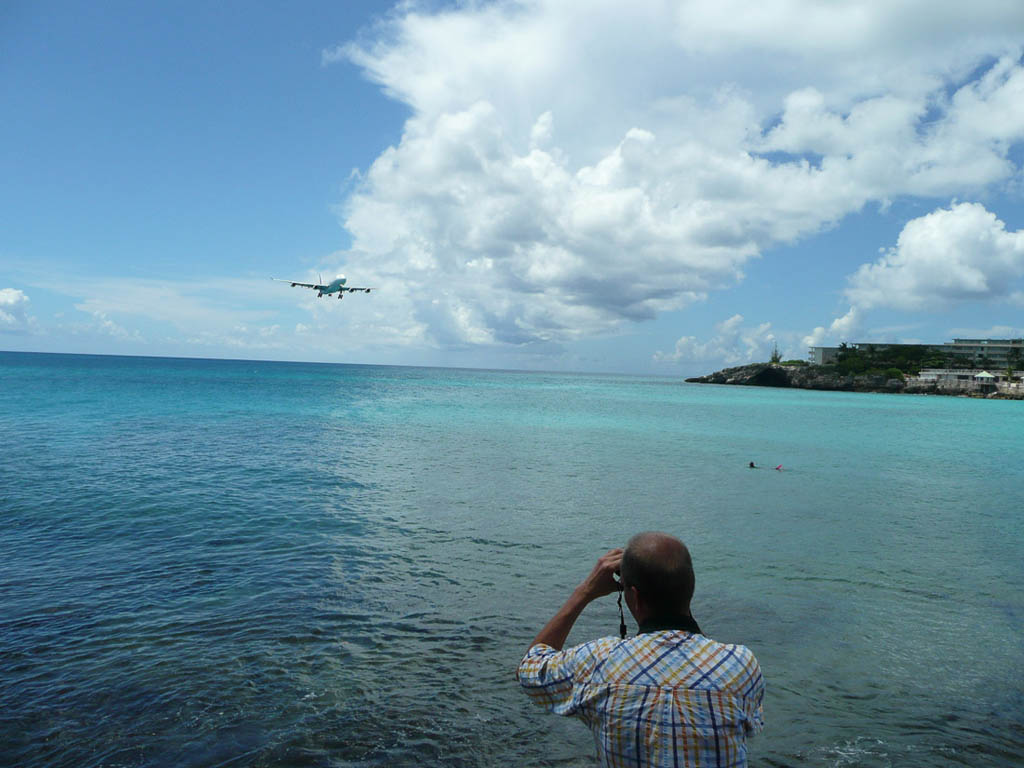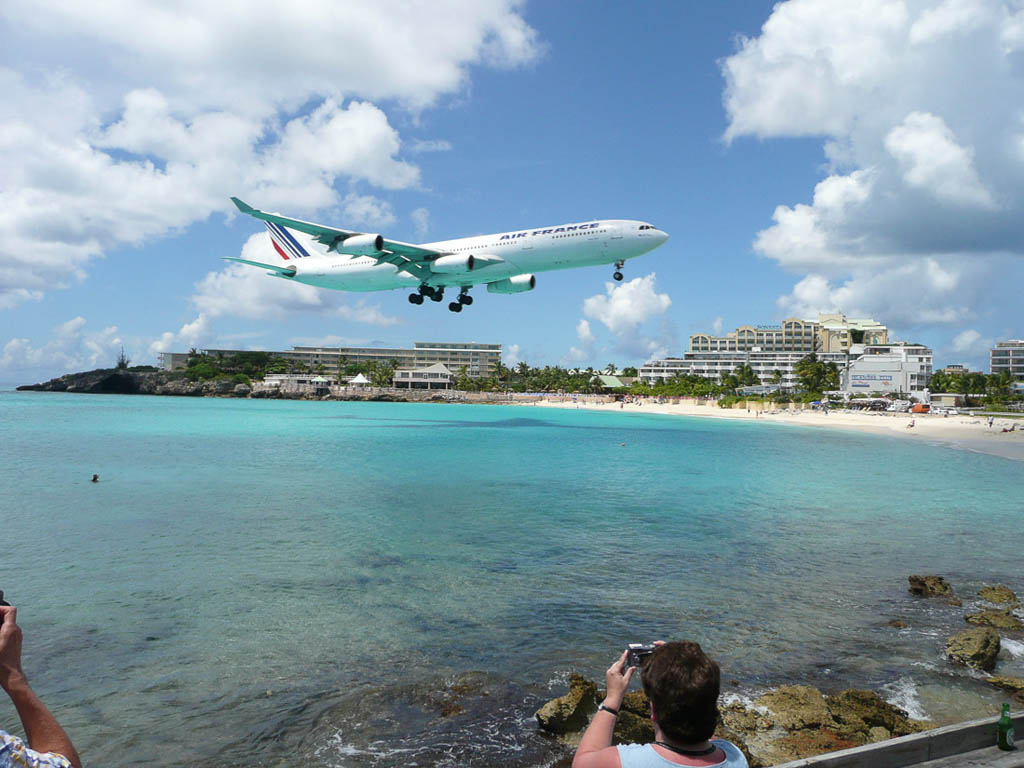 We sat around the bar for a little while longer, then headed back to the ship.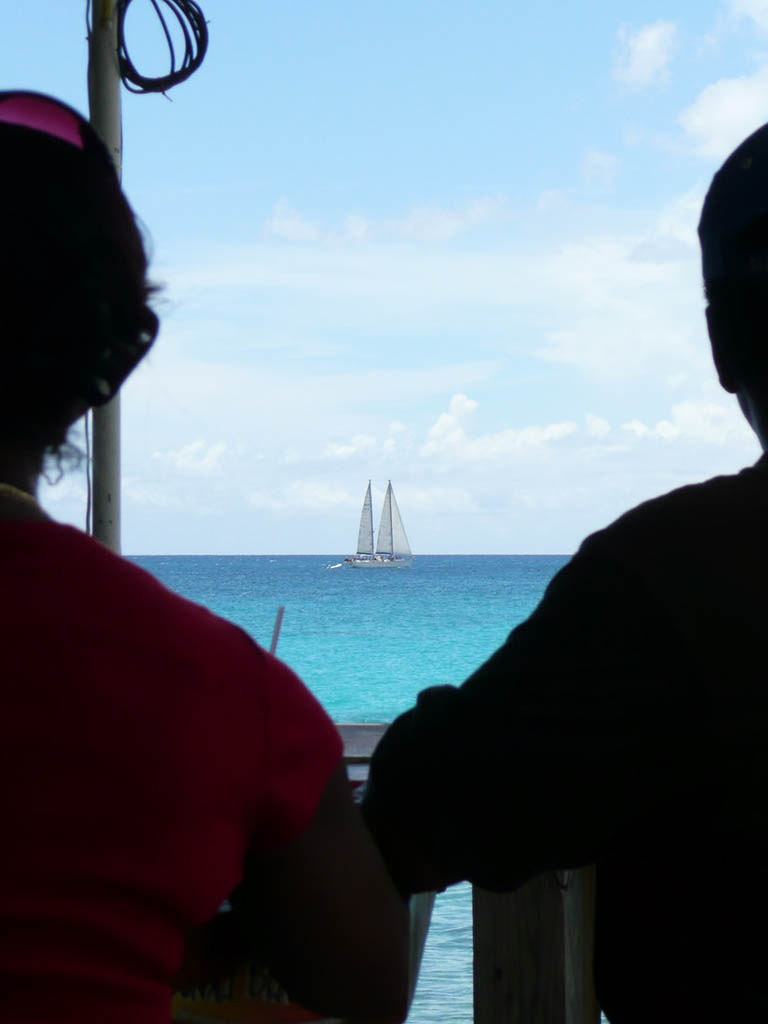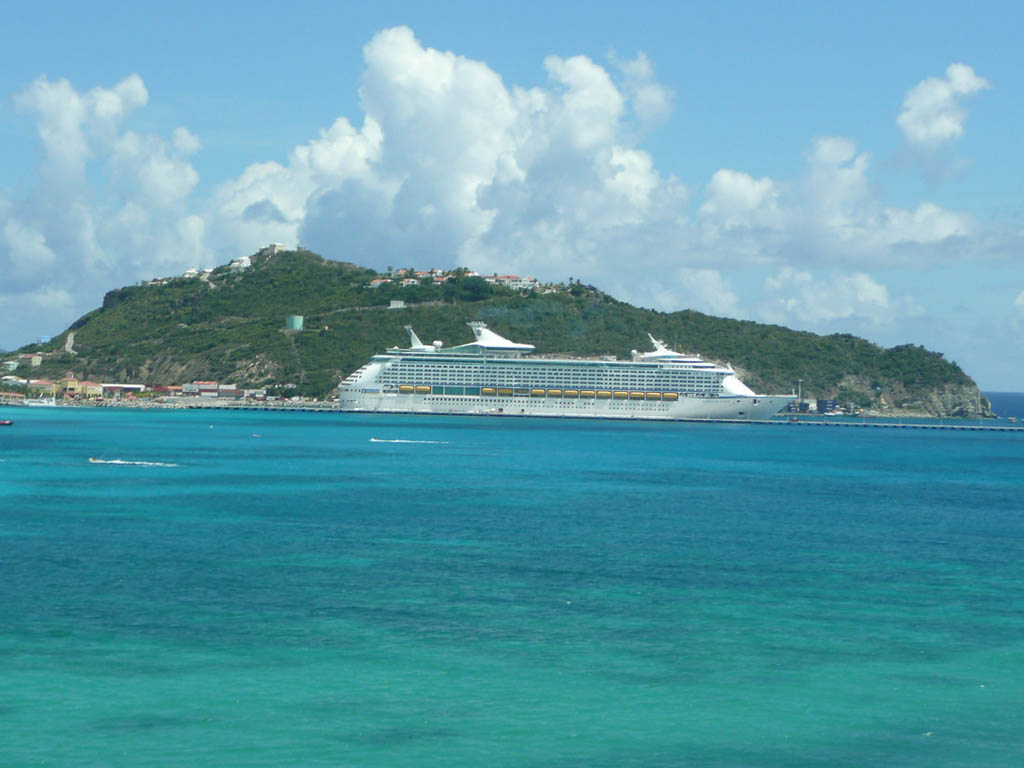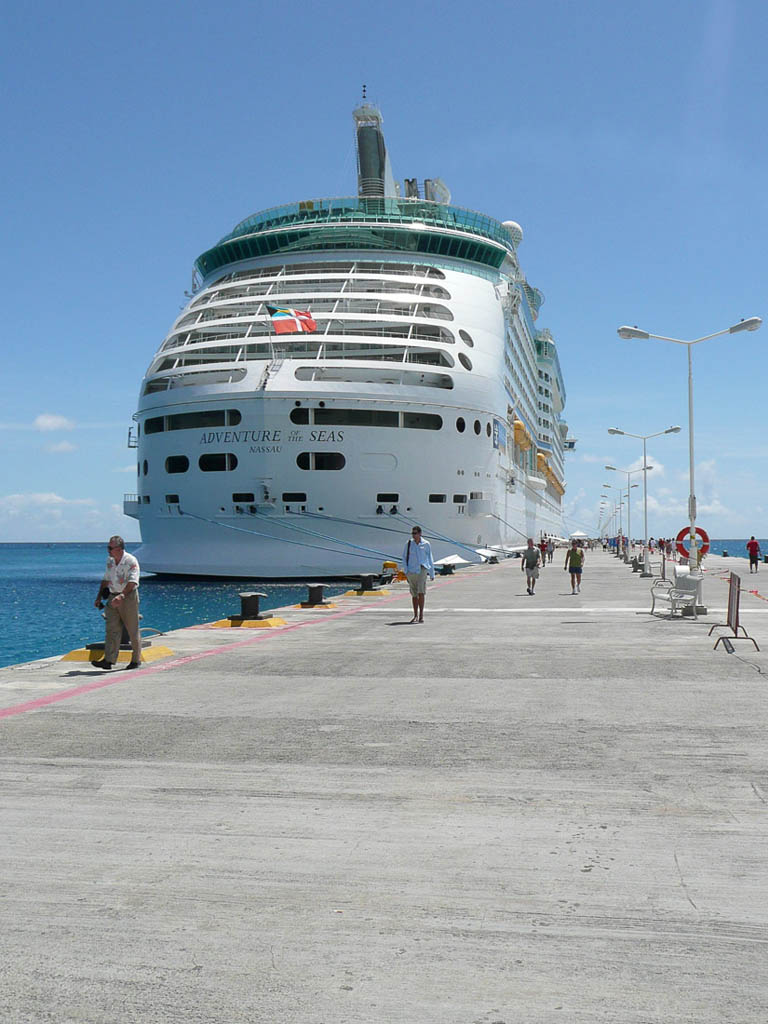 St. Thomas
Our last and final stop on the cruise prior to disembarking in San Juan, Puerto Rico, was St. Thomas. Like St. Maarten, we just traveled on our own instead of taking a shore excursion. Our first stop was the Skyride to Paradise Peak.
Paradise Peak and Skyride in St. Thomas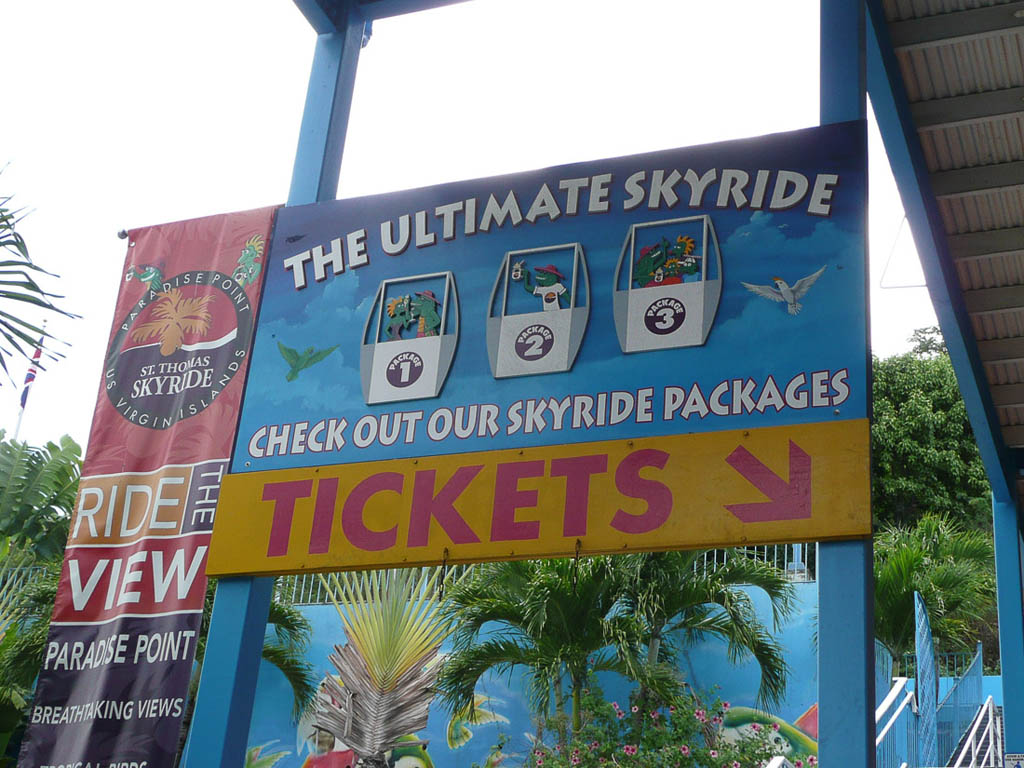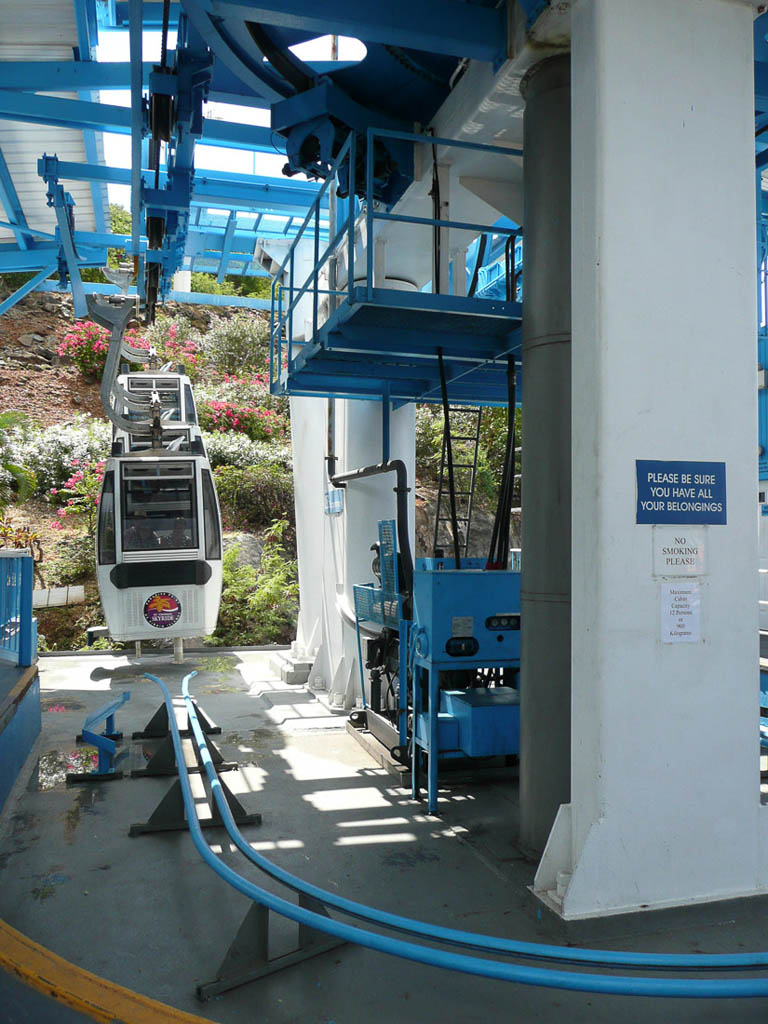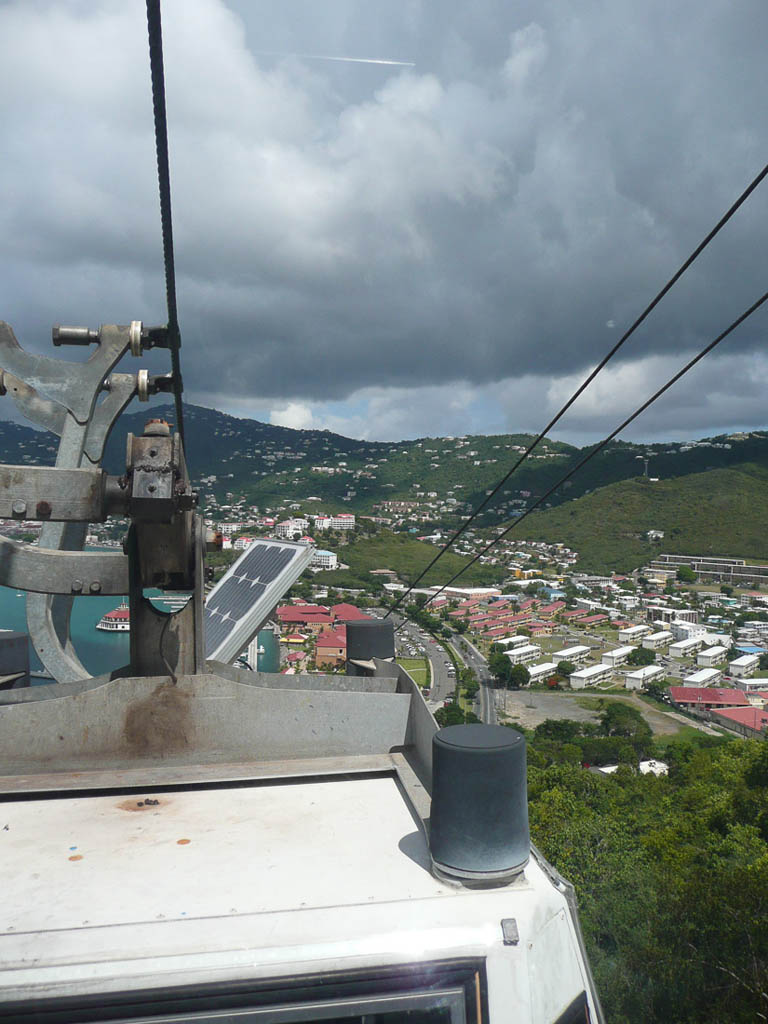 We had an amazing view of the ship from the skyride.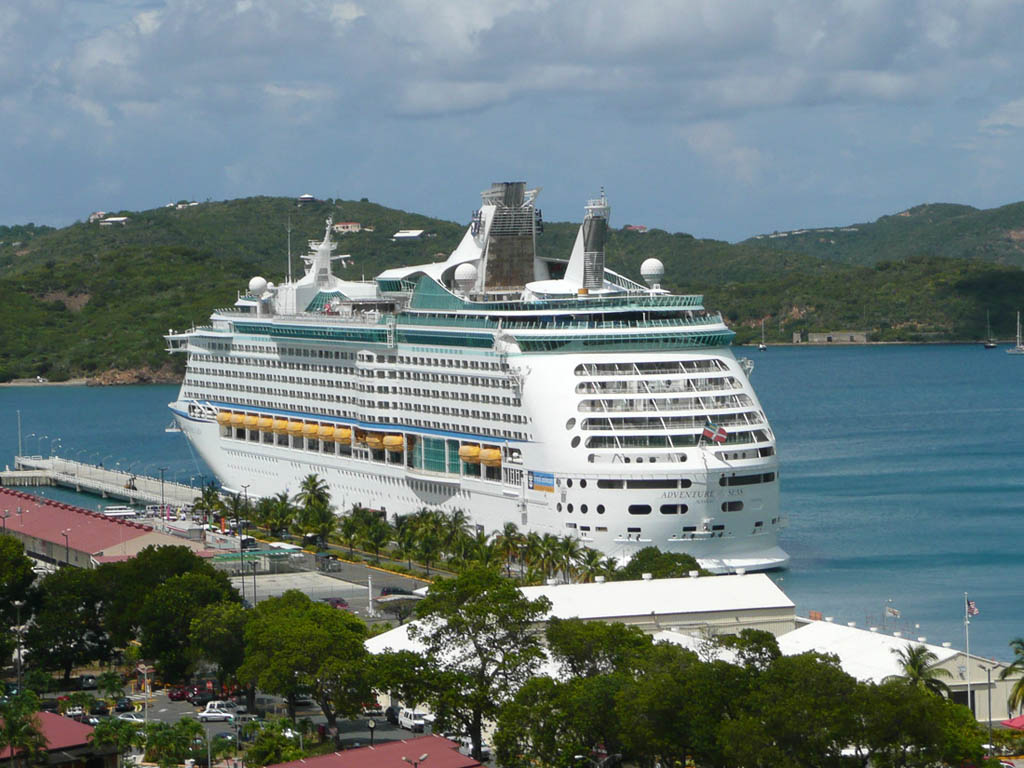 At the top, there wasn't much to DO, but the vistas of the water and mountains were stunning!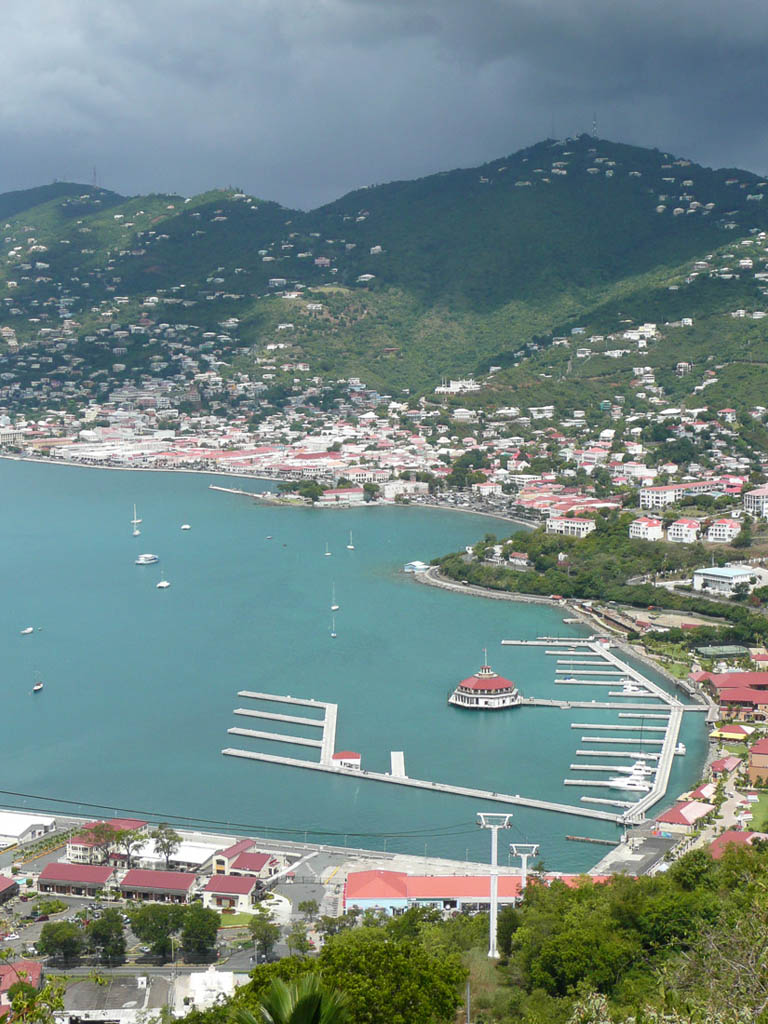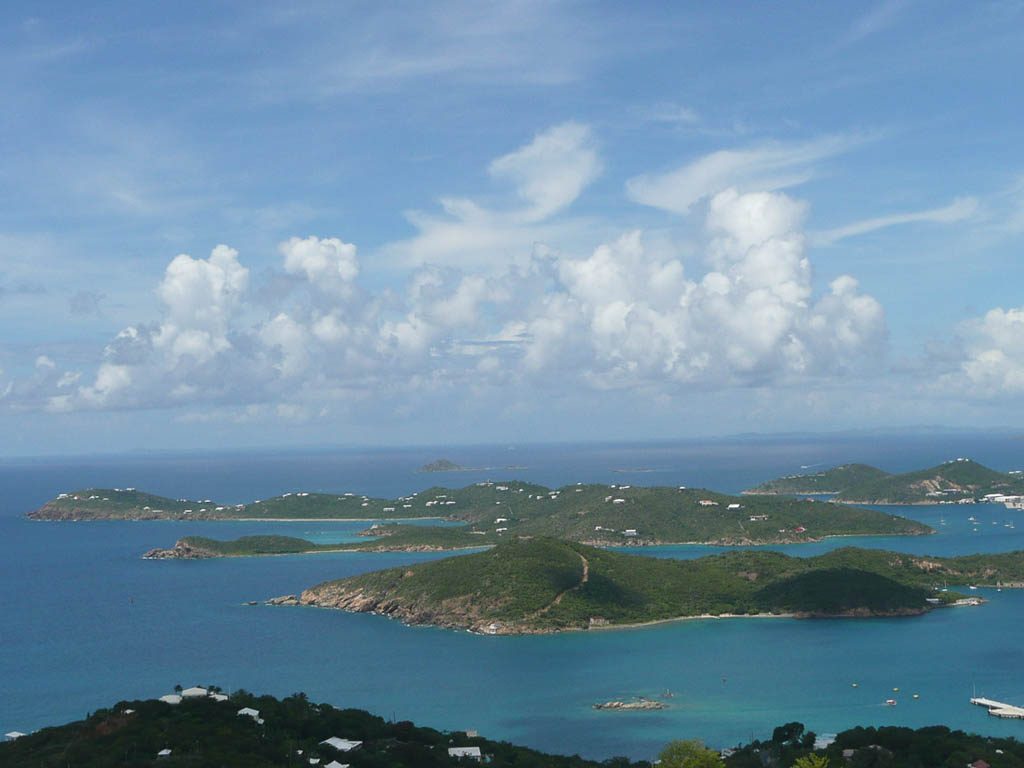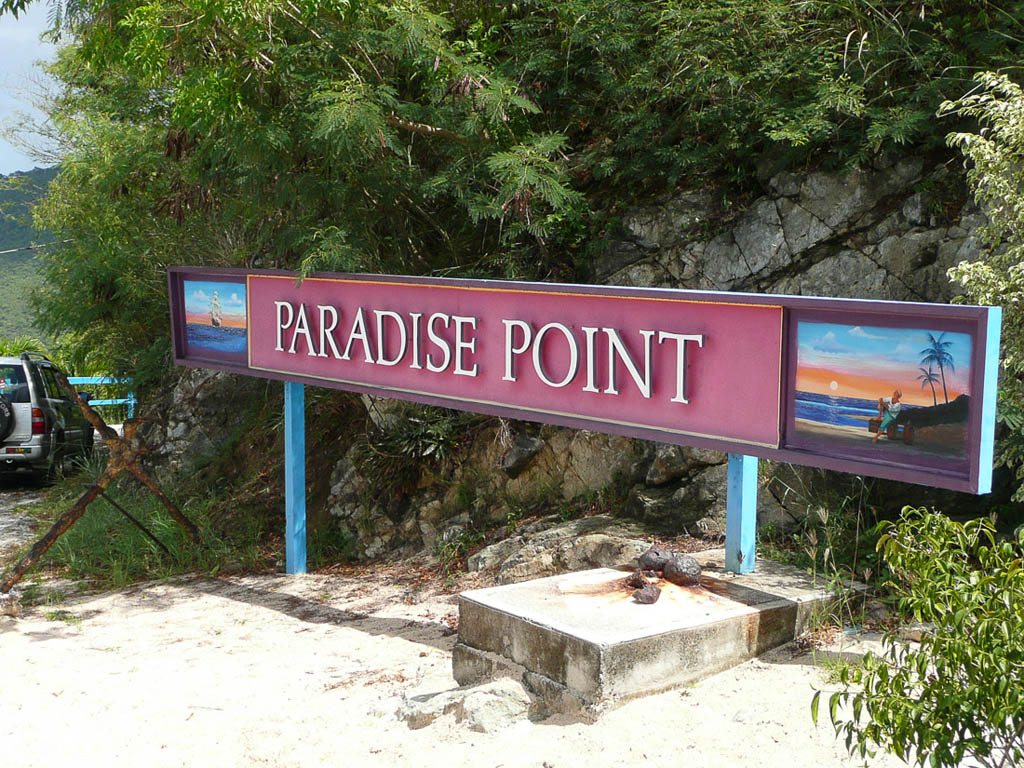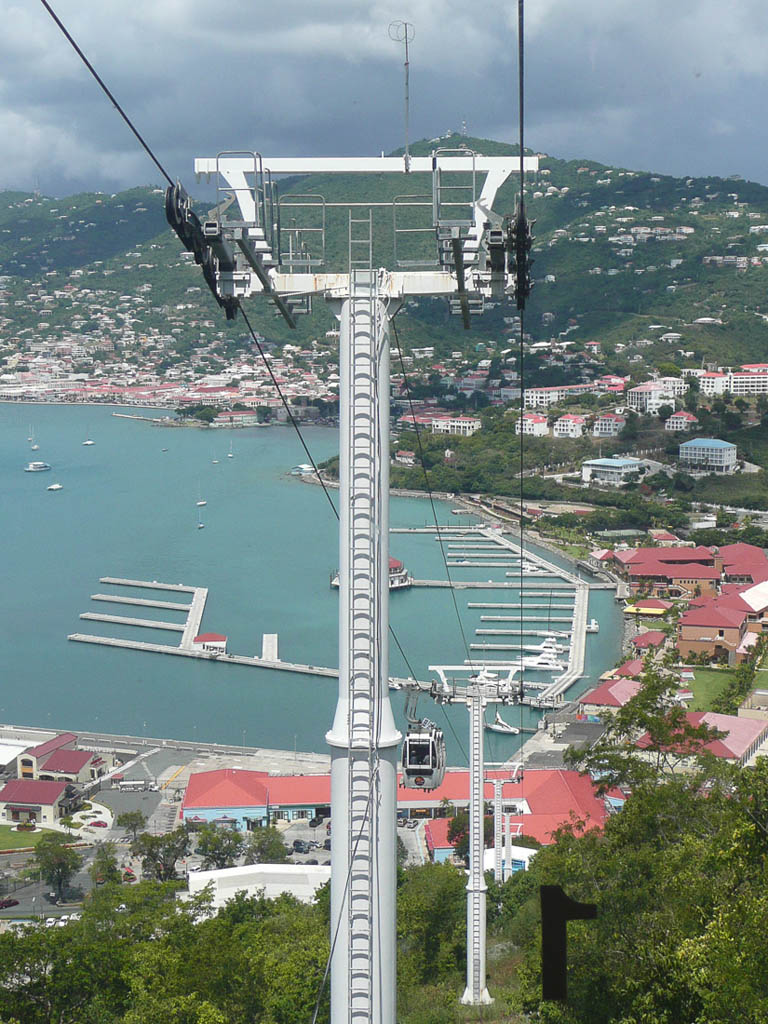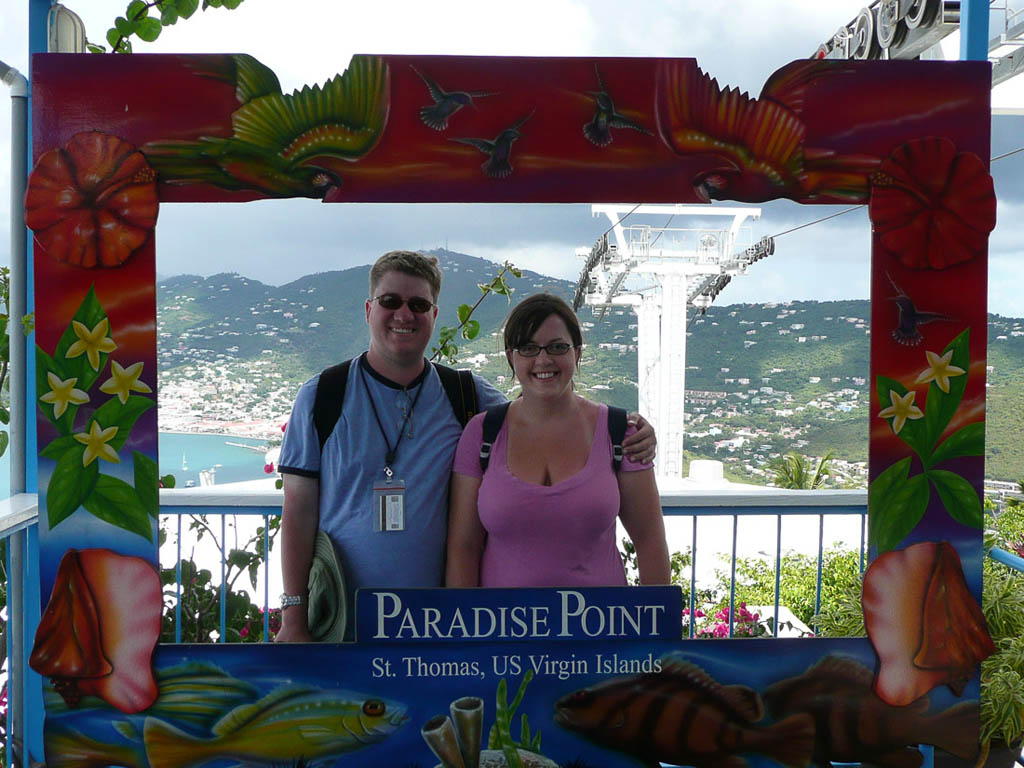 However, there was a short walking path with some beautiful flowers to enjoy.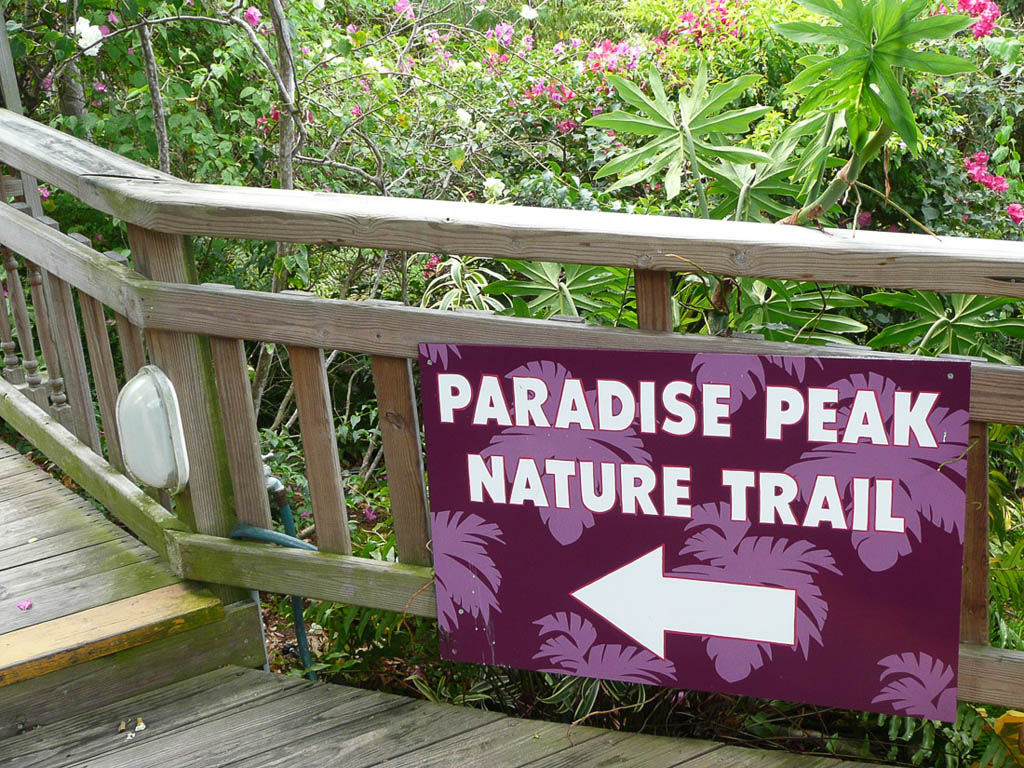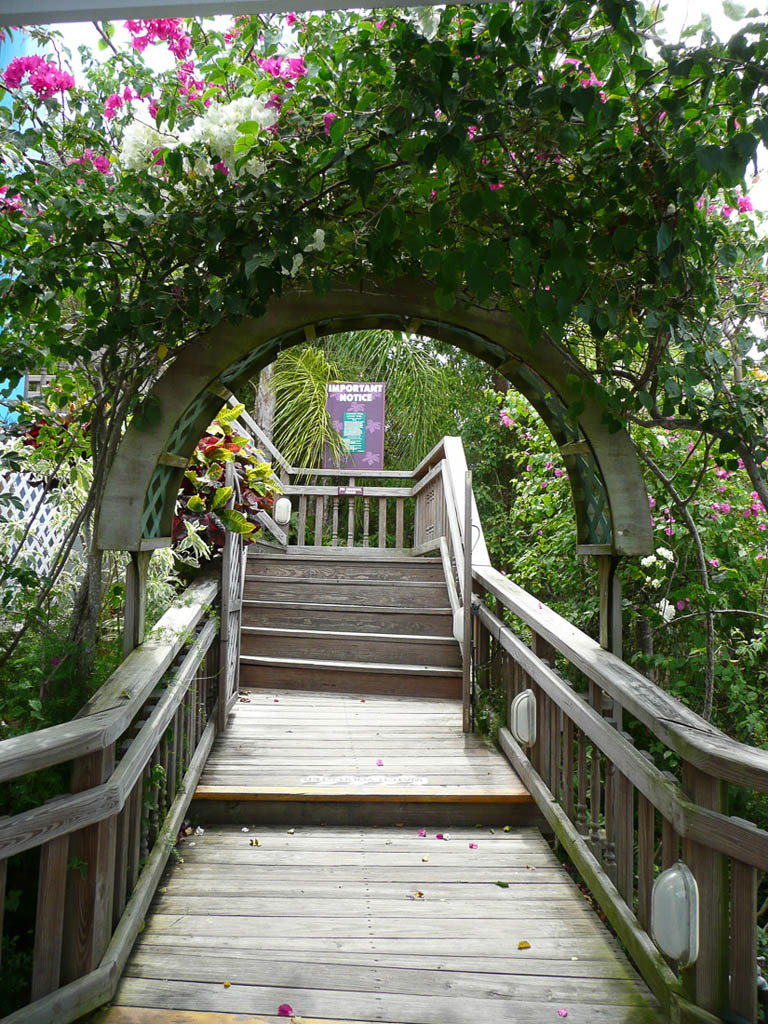 And before long, we boarded the skyride back to the bottom.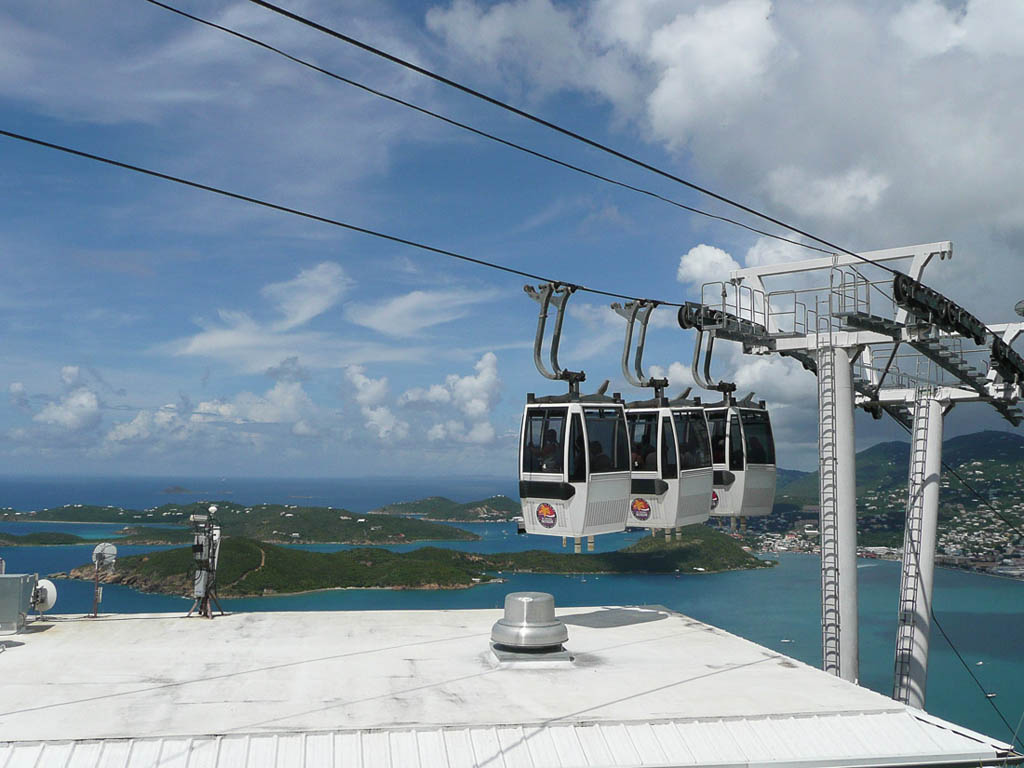 Coral World and Beach in St. Thomas
Our next stop was Coral World and Beach. This place was decent, but perhaps a bit dated. However, with such stunning scenery around, there really isn't much to complain about!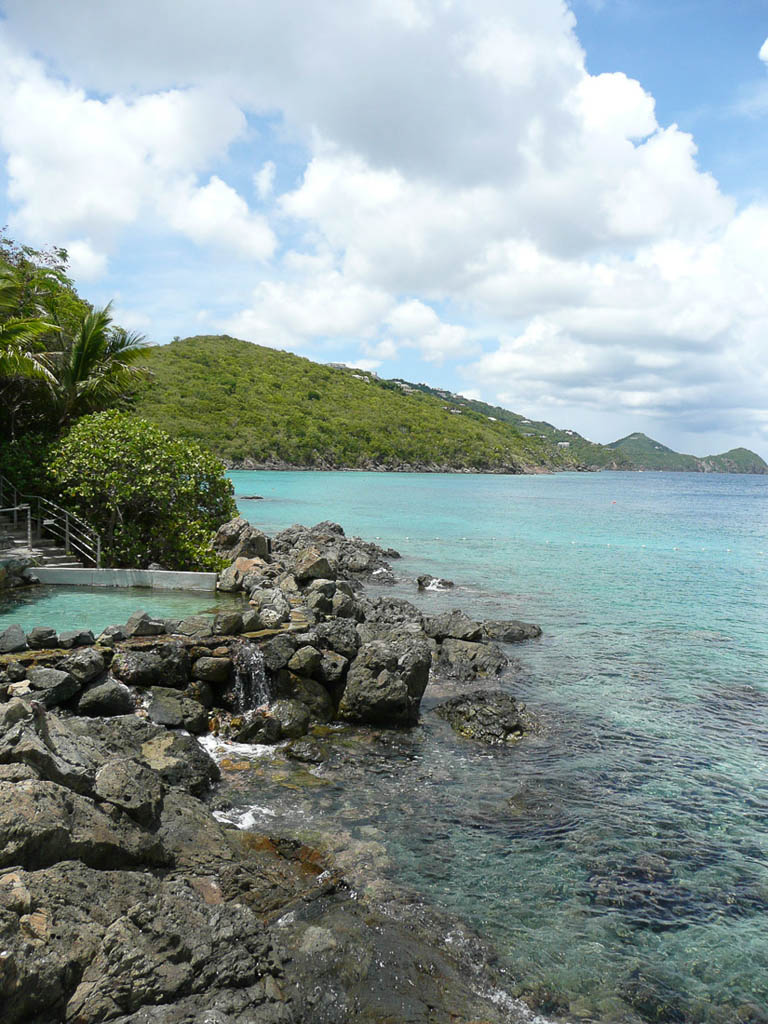 There was a small aquarium, which gave some good views of fishes! I think I had a screensaver like this in 1998. (And yes, I made that same joke talking about our trip to the Atlanta Aquarium during our 2008 Road Trip).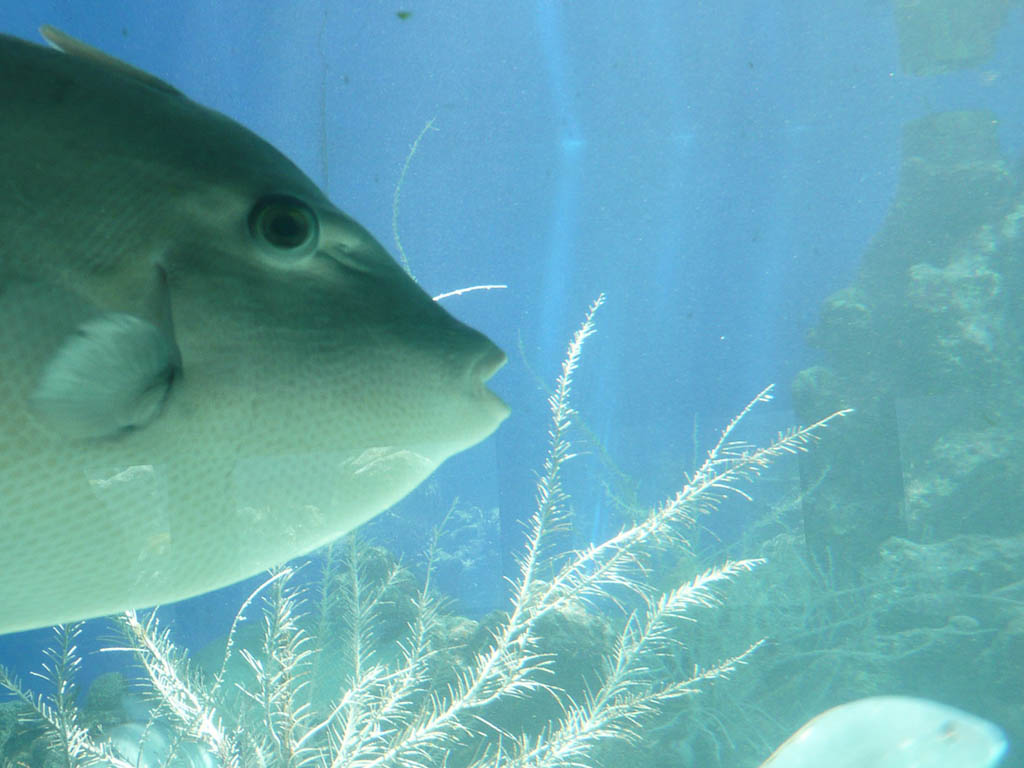 There was this pod-type structure, which allowed you to go below sea level to see marine life in its natural habitat. At the time, LOST was a popular TV show, so lots of folks were commenting that this looked like something out of LOST.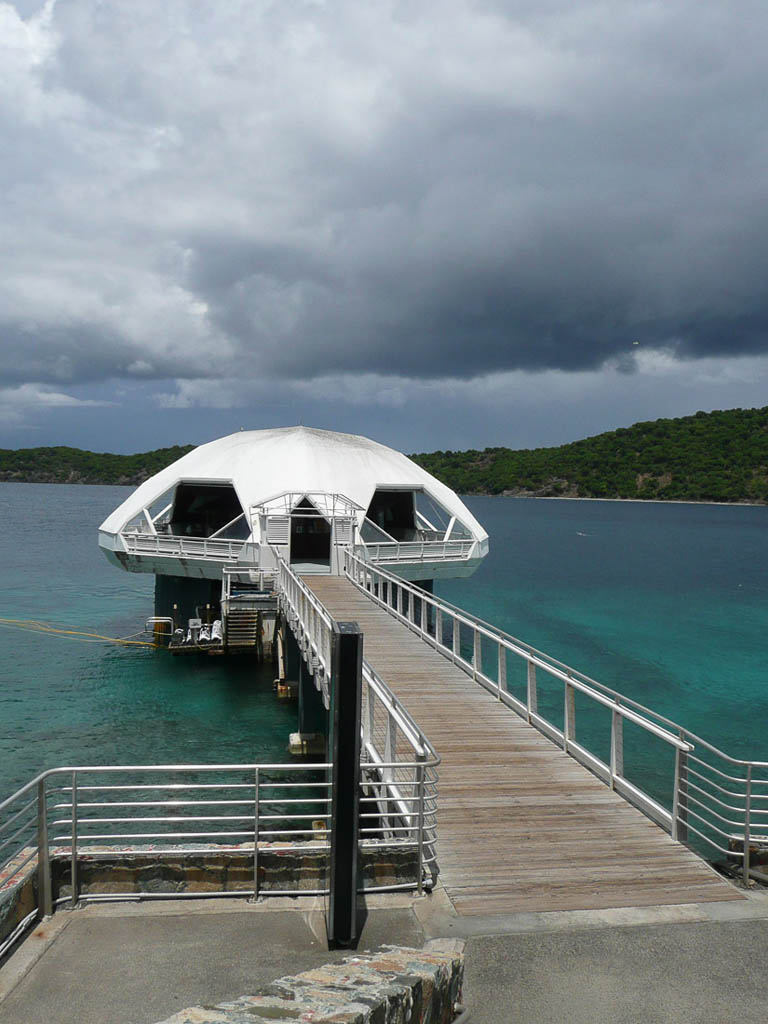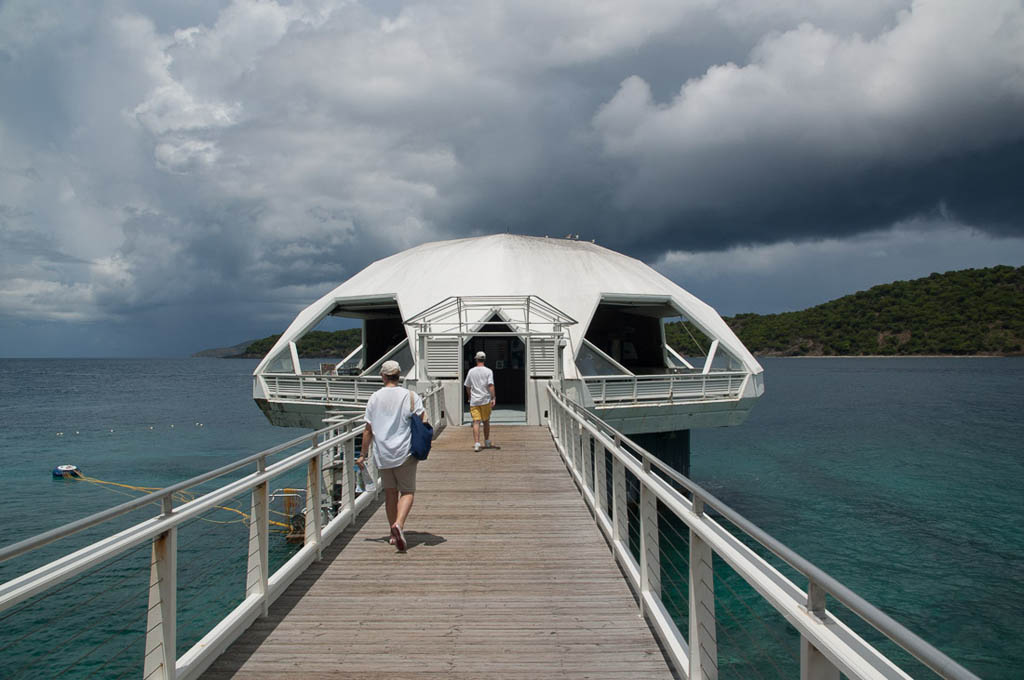 After descending some steps, there were lots of small windows to observe life under the sea!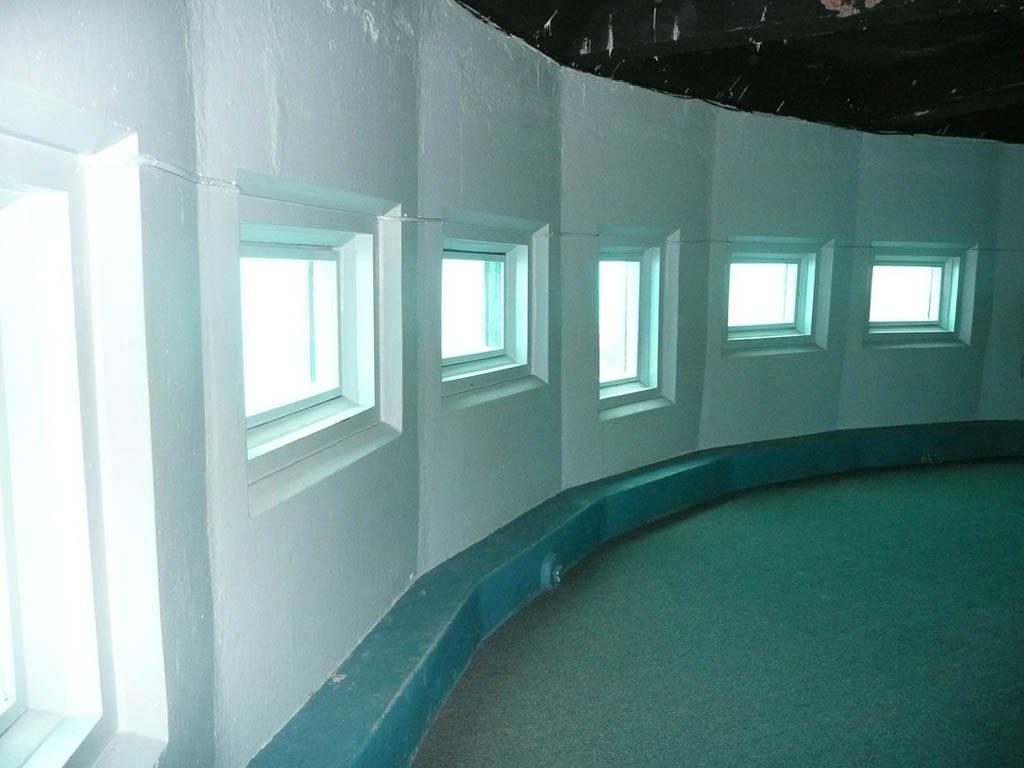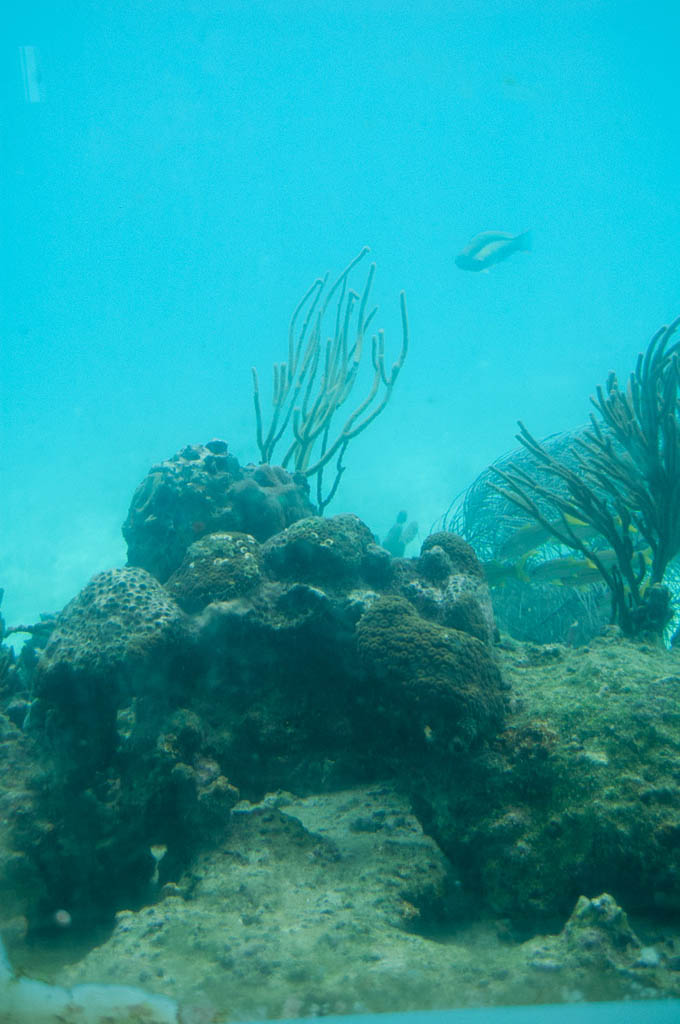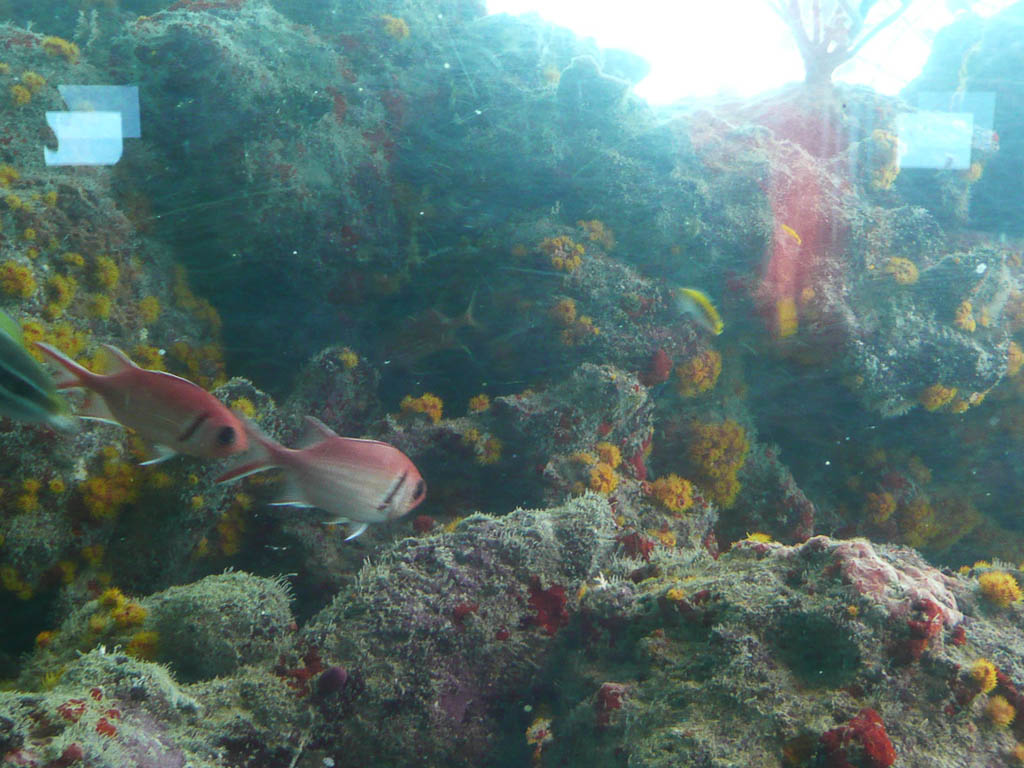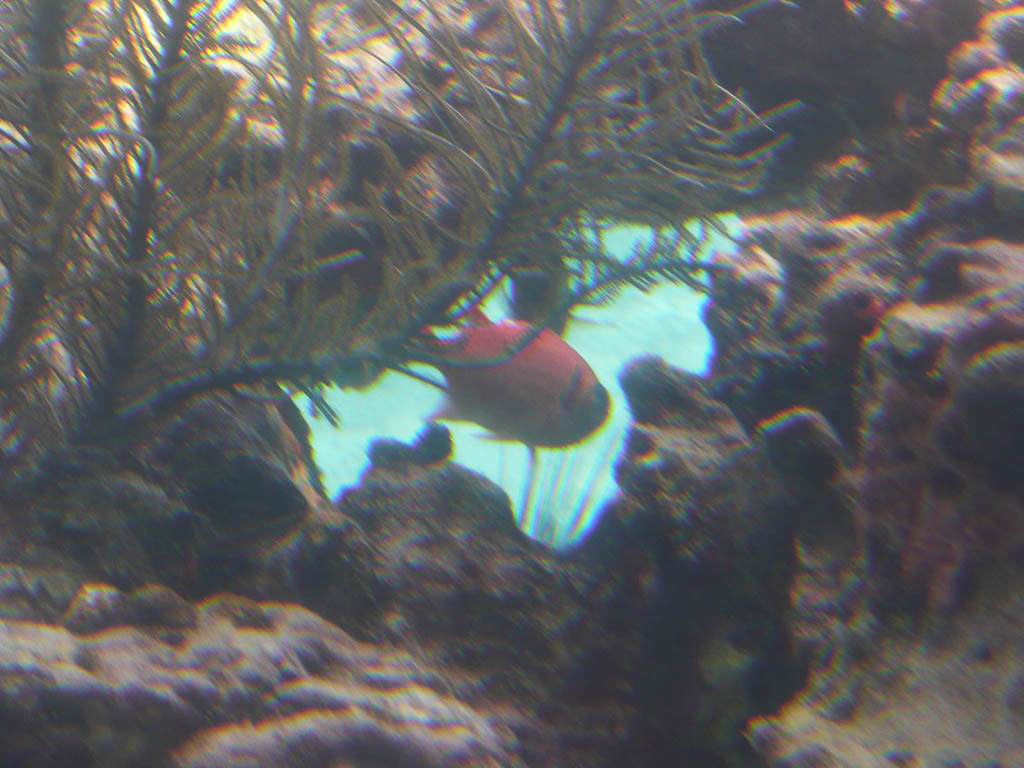 Then we walked around for a bit more, finding this lovely covered pavilion.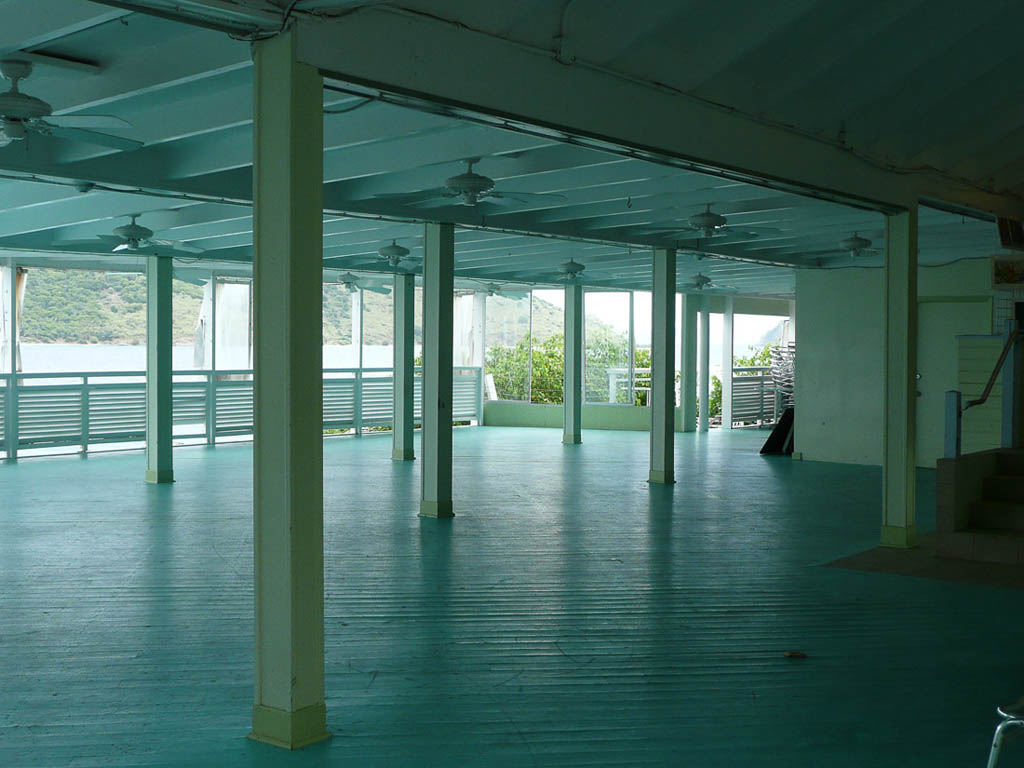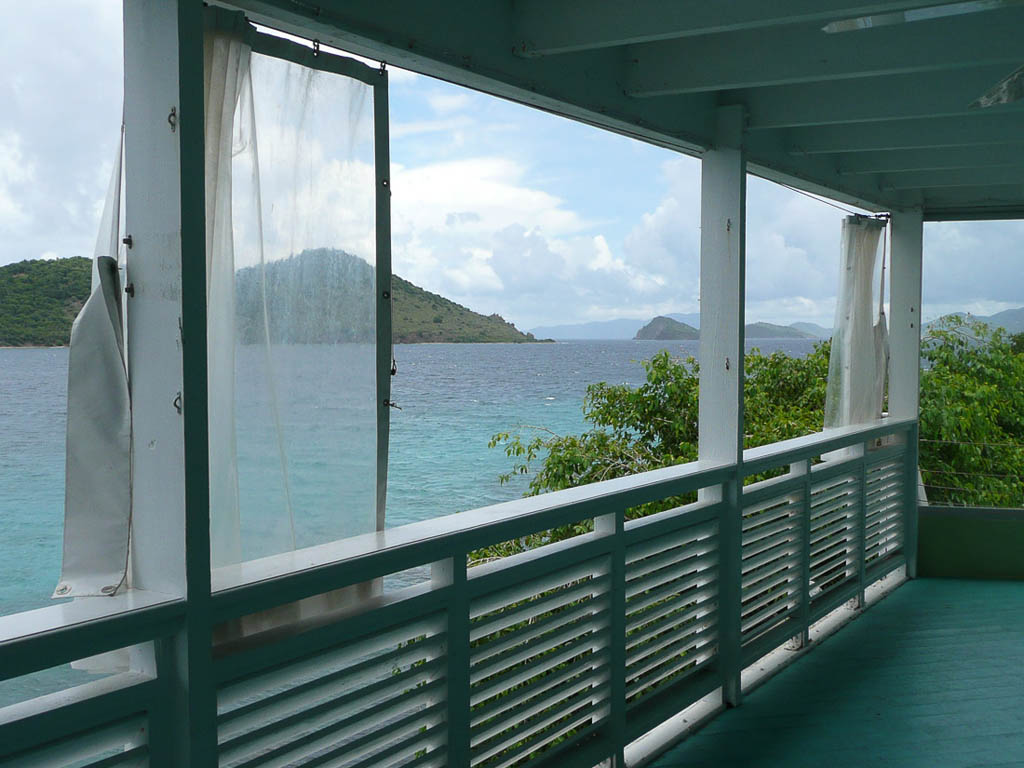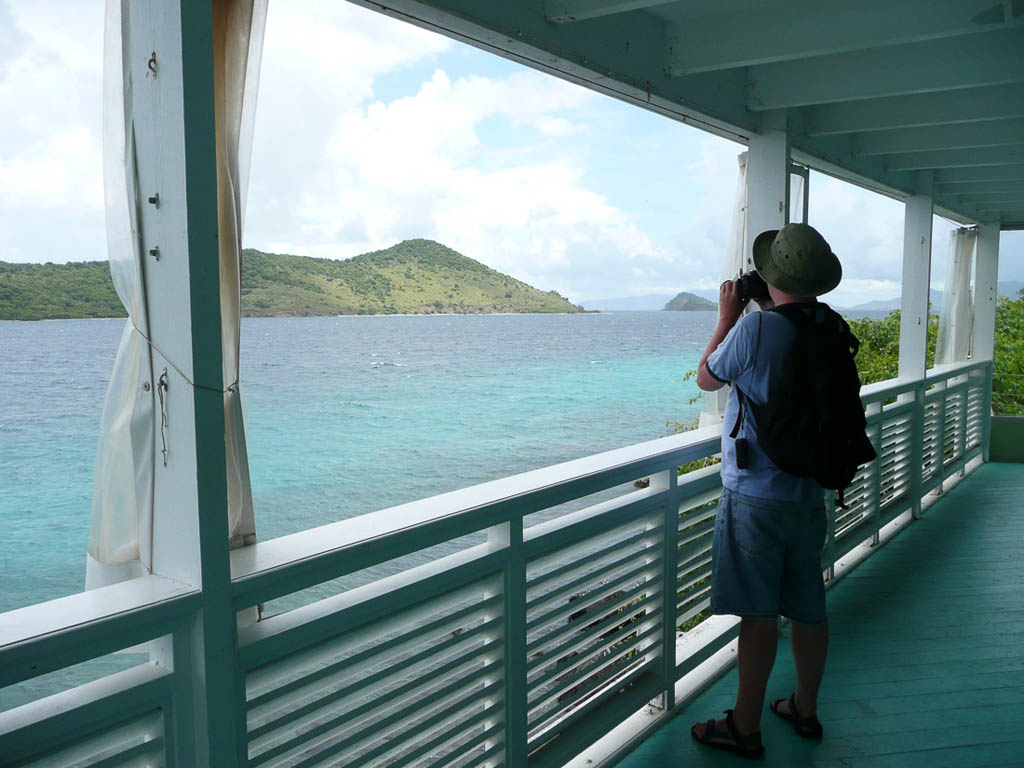 And there were plenty of animals to see and interact with at Coral World as well!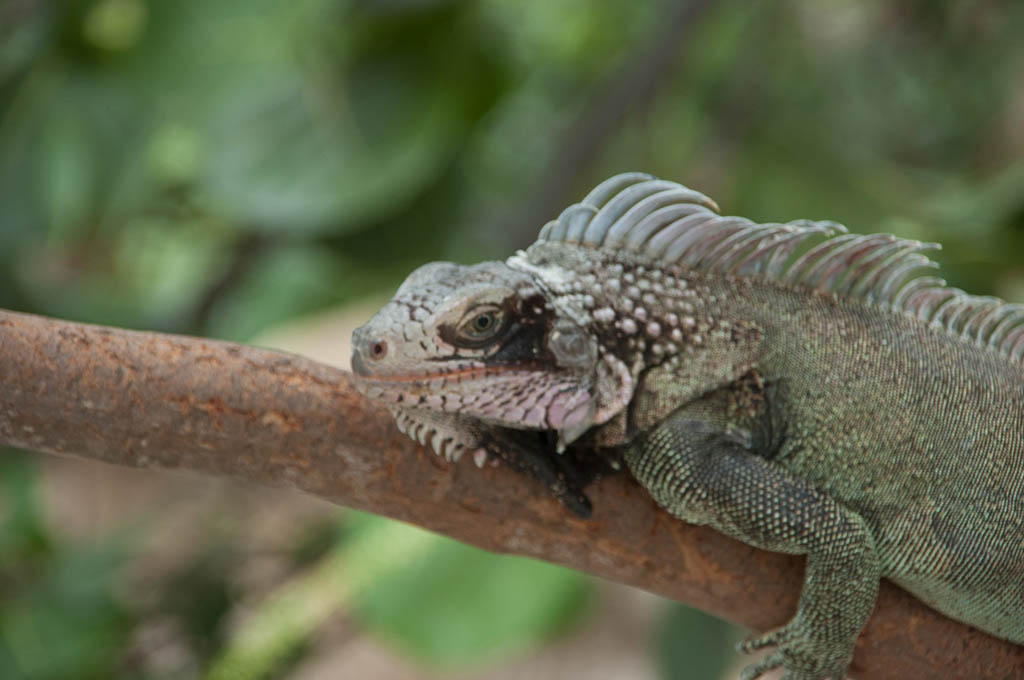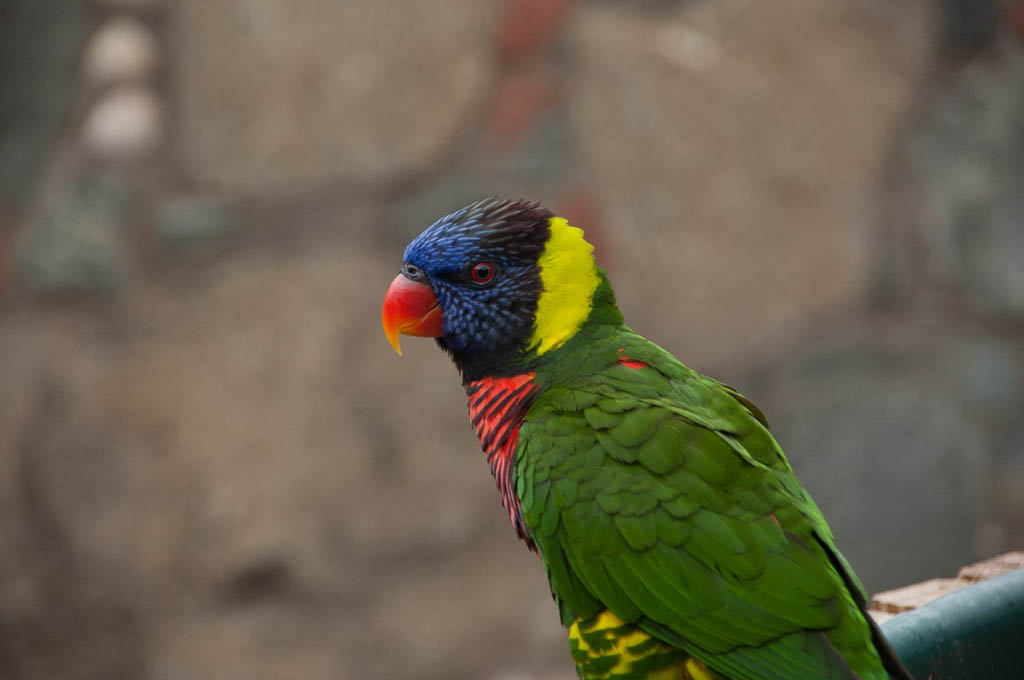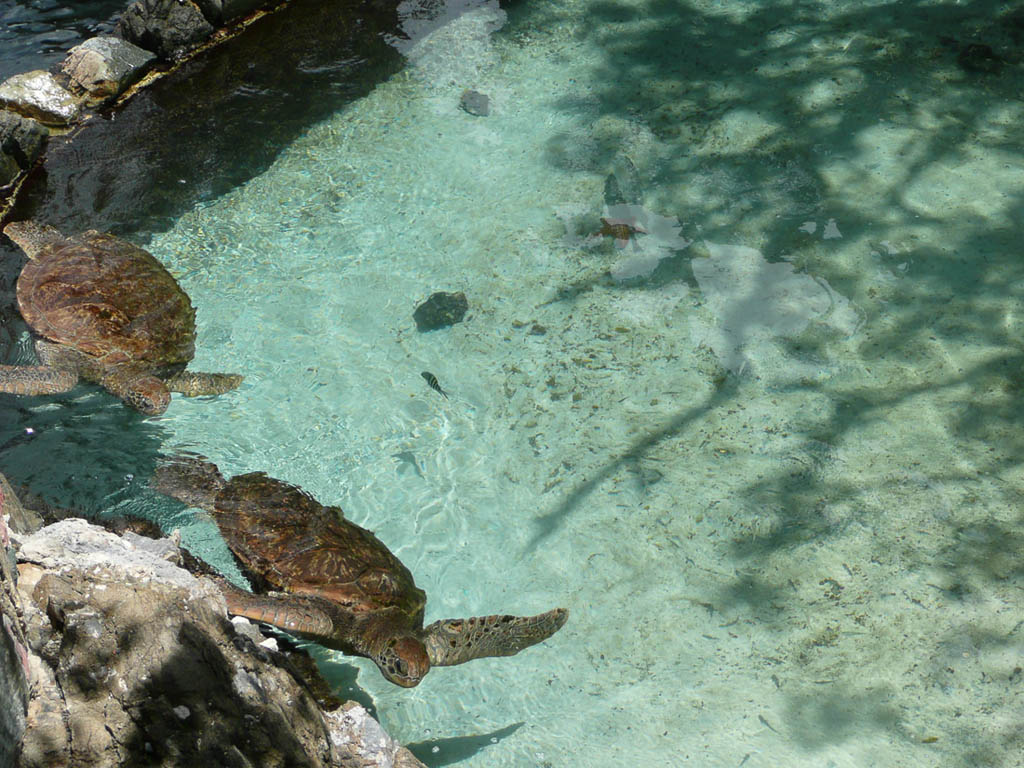 Afterwards, we headed back to the ship and said so long to St. Thomas!