This post may contain affiliate links. Please see my advertiser disclosure for more details.
San Juan, Puerto Rico – 2007 Caribbean Cruise (Blast from the Past)
---
This is a Blast from the Past post. These posts chronicle our travels and other life events before we started blogging! These posts are usually heavy on the photos, but lighter on the narrative text.
Our cruise disembarked where it started – San Juan, Puerto Rico. Because our flight wasn't leaving until the afternoon, we had a few hours of free time. We opted for a cruise excursion through Royal Caribbean that would do a brief tour of San Juan. This way, Royal Caribbean would also handle our luggage after disembarking the ship. In fact, they actually took our luggage to the airport, and when the tour ended, the tour bus dropped everybody off at the airport, and we met up with our luggage there. It worked out really well!
It was a bus tour with one big stop at Fort San Cristobal. So, most of our photos … actually ALL of our photos … are just from Fort San Cristobal. But it's okay, because it was beautiful! I love old forts like this.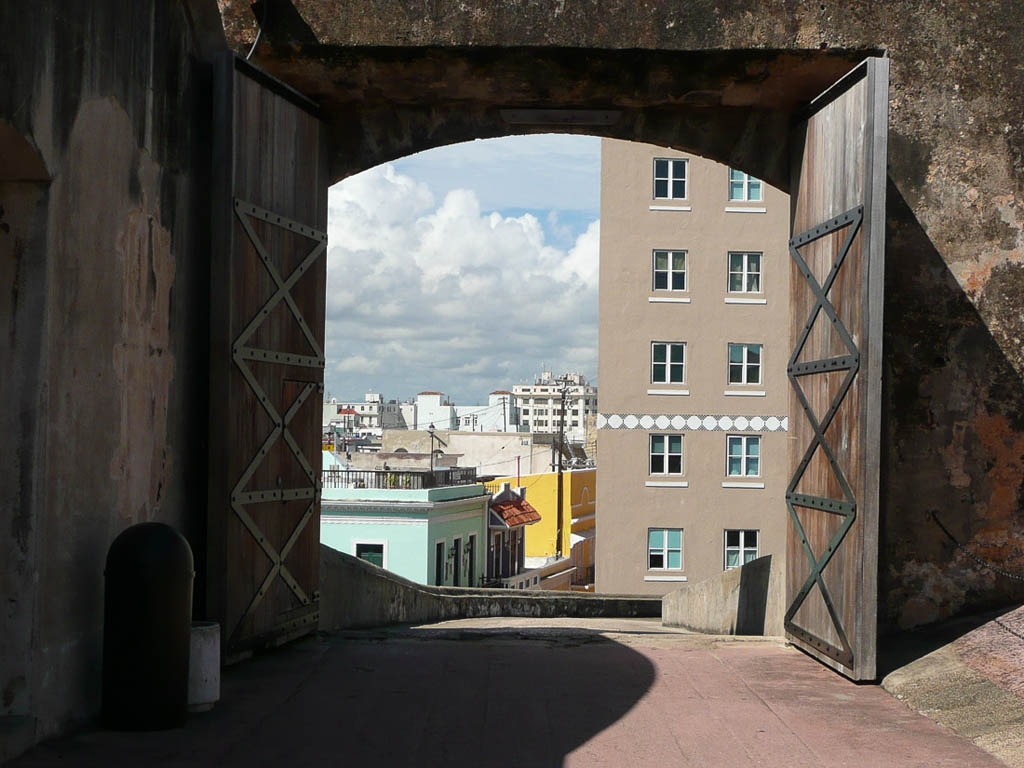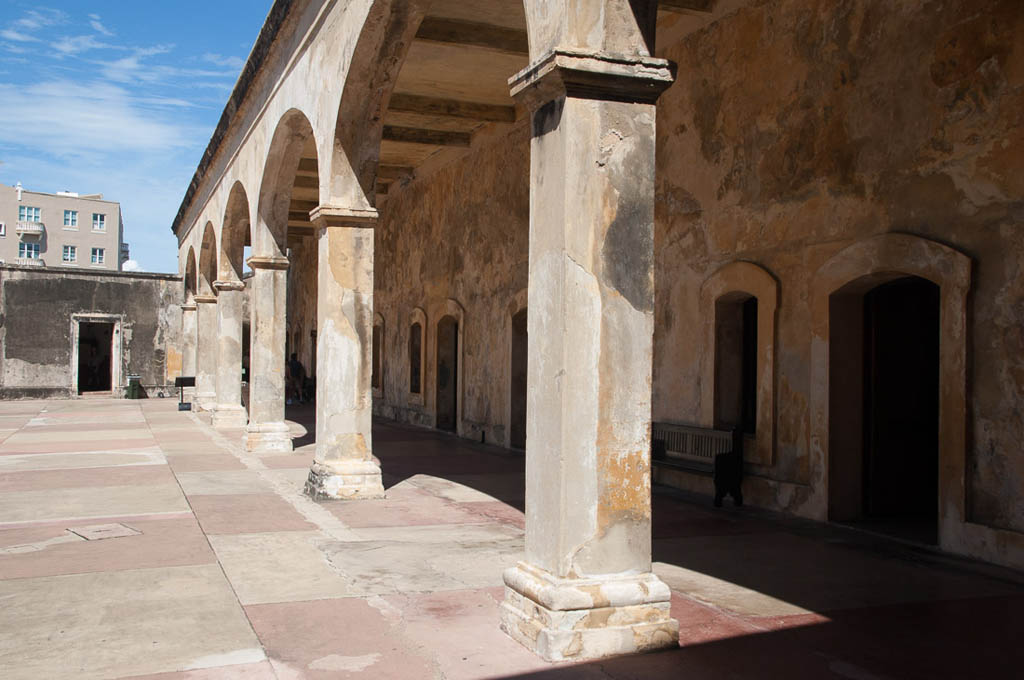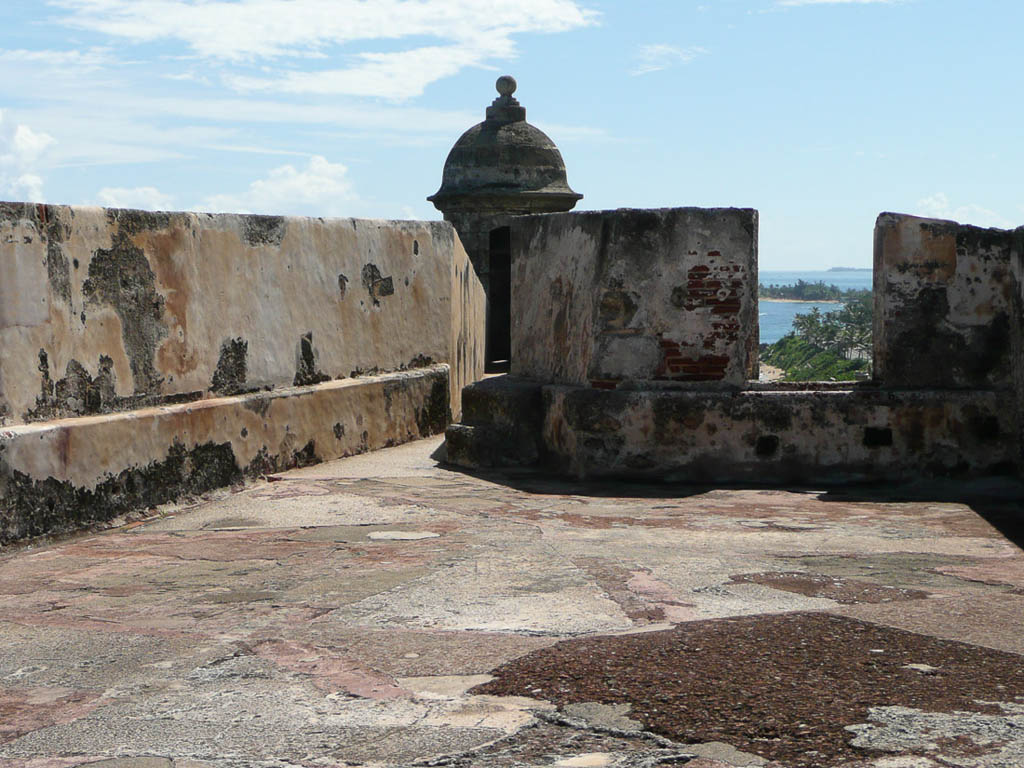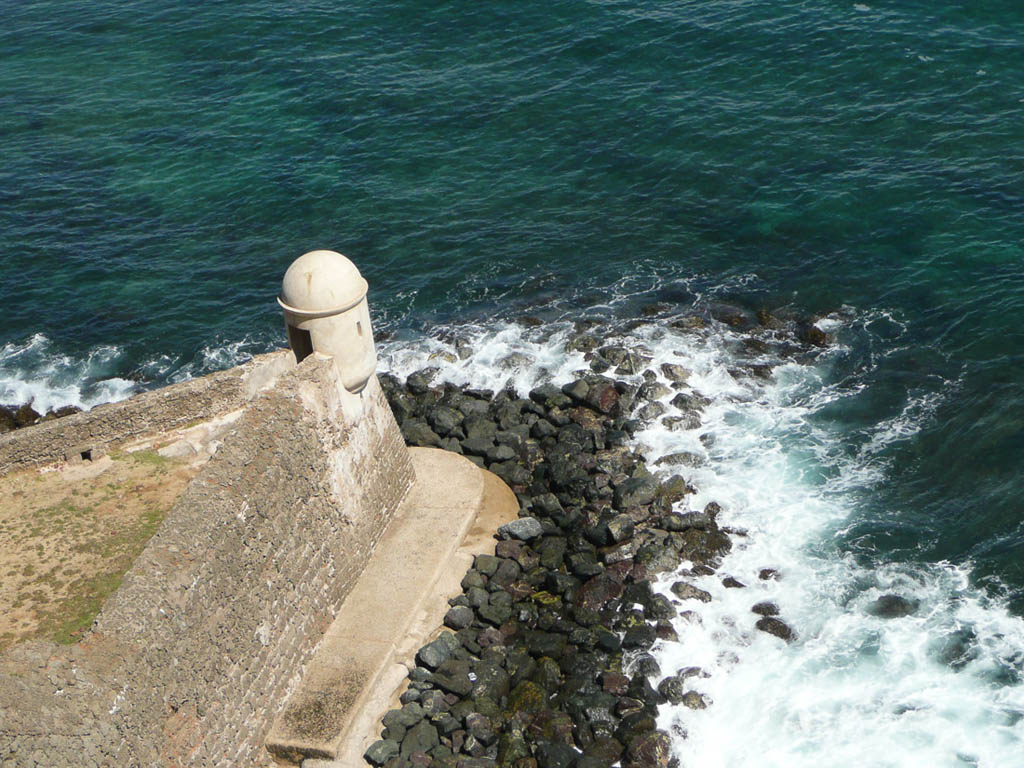 There were some fantastic views of San Juan from the fort!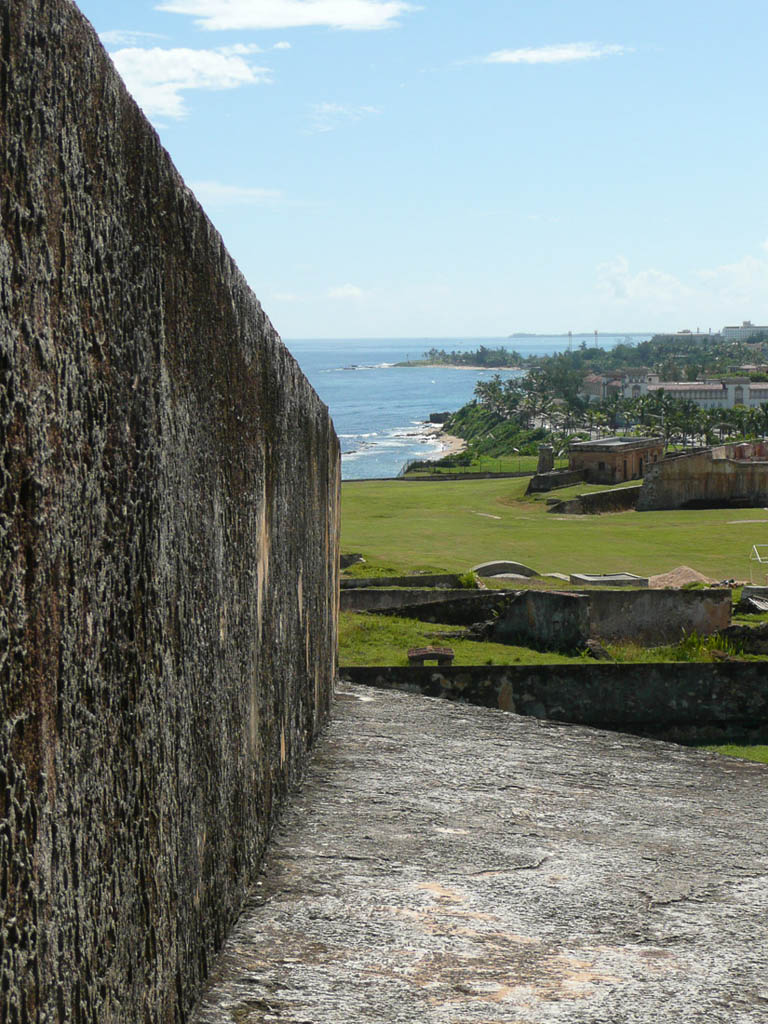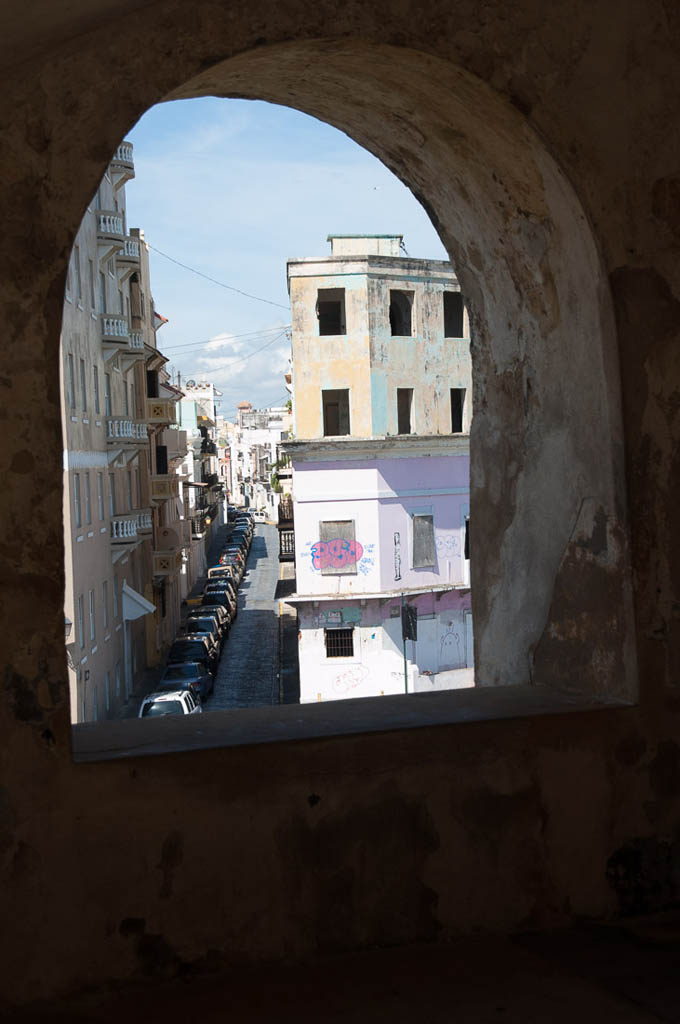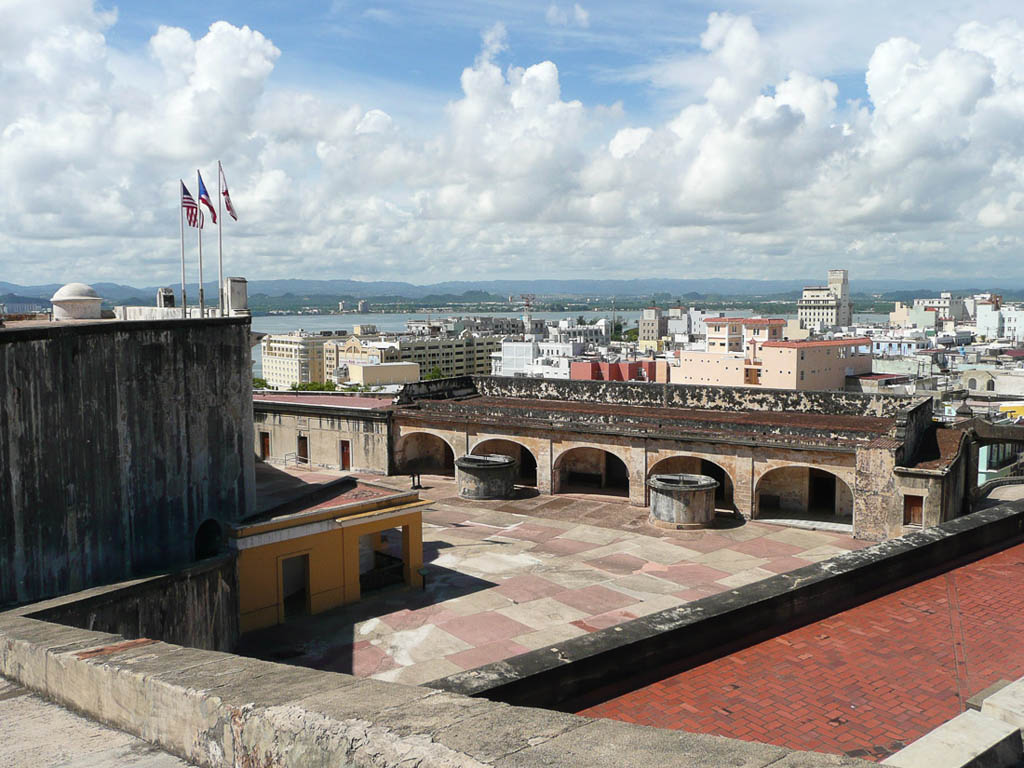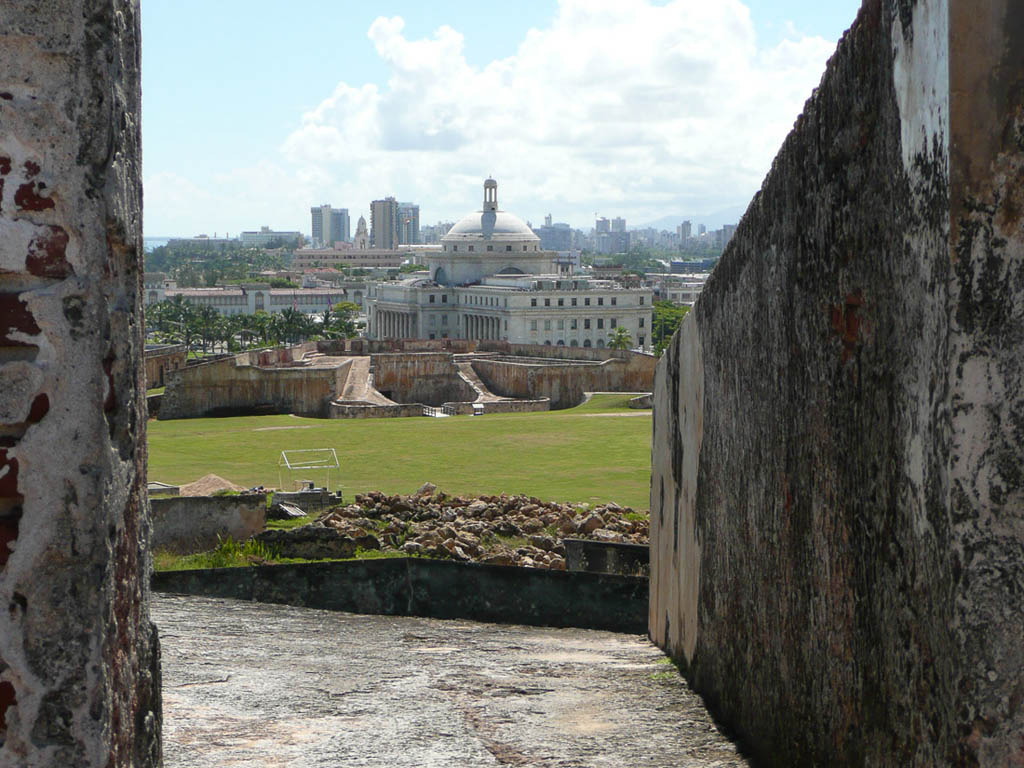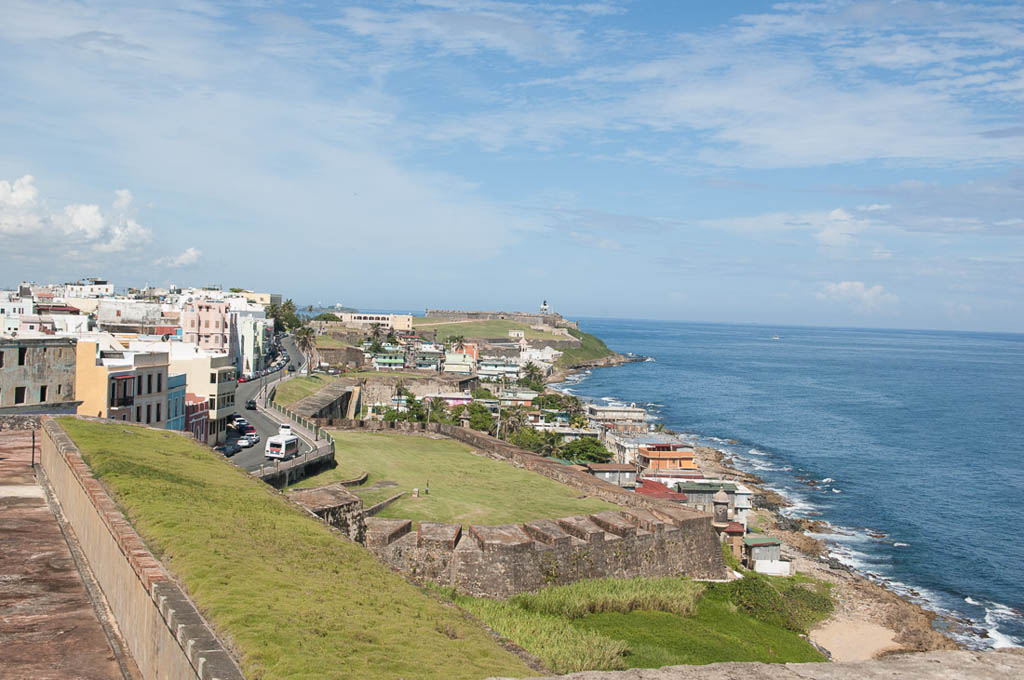 We enjoyed exploring all the little rooms and tunnels and iron gate windows!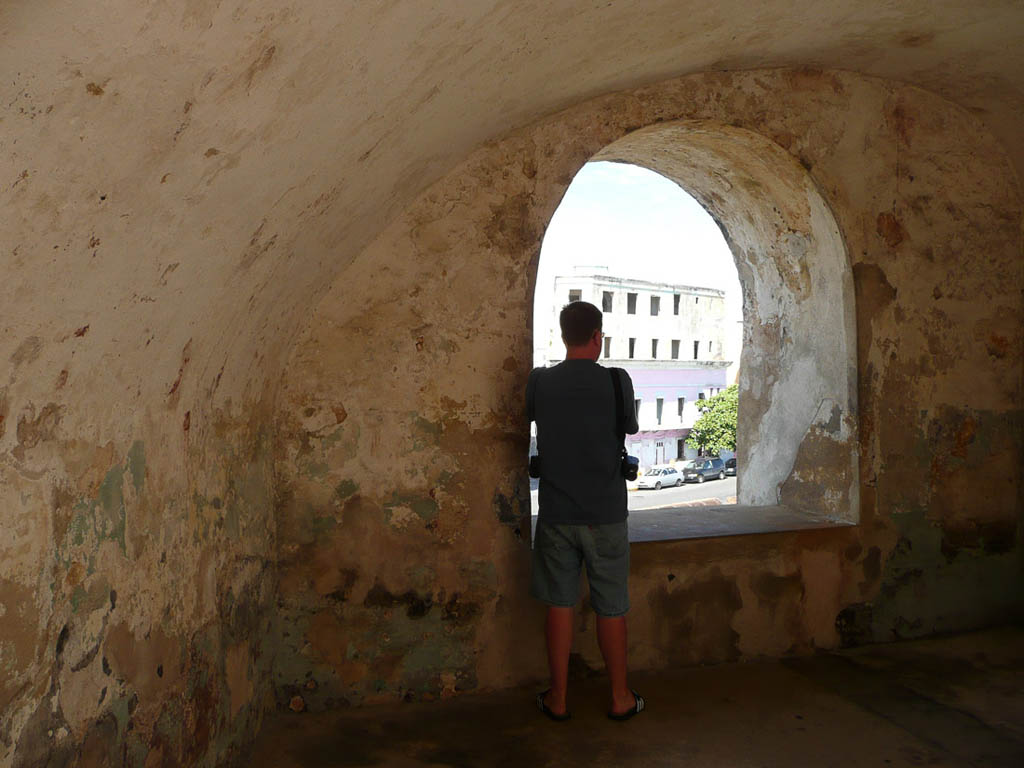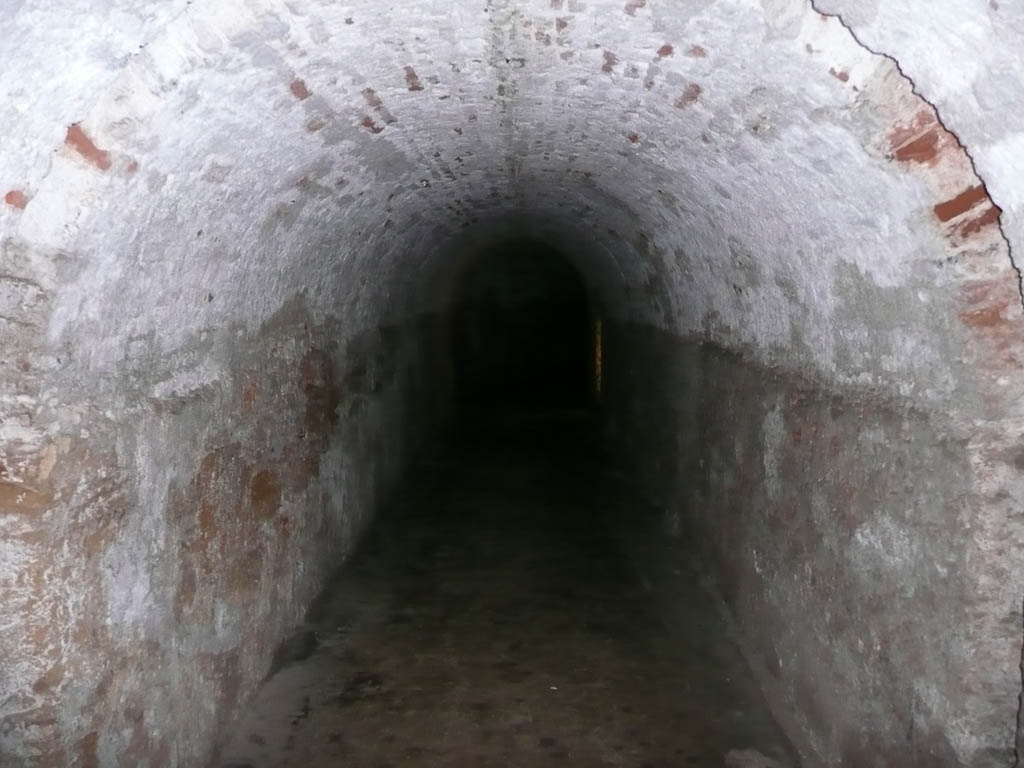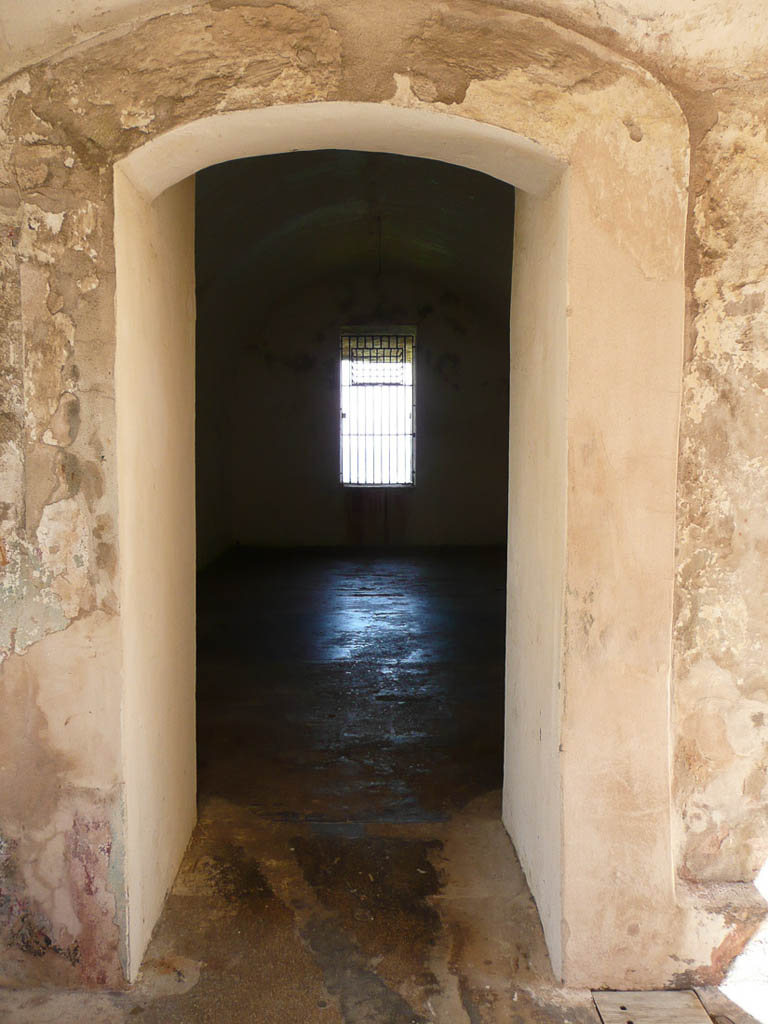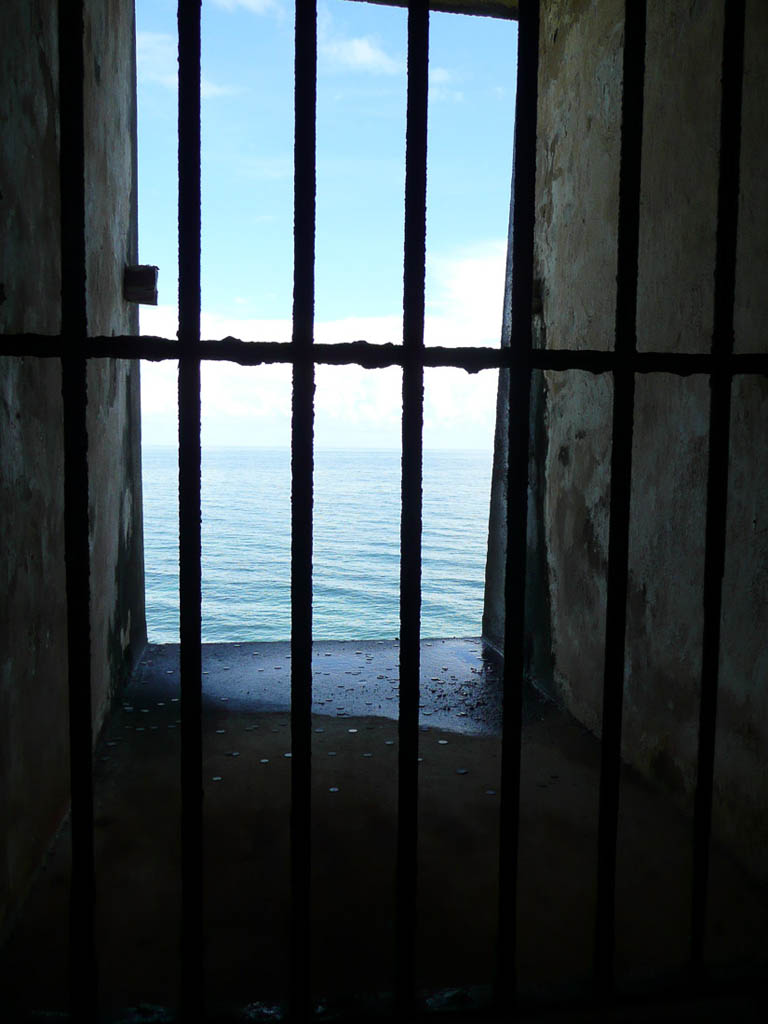 Unlike a lot of places you go to when cruise ships are docked, it luckily wasn't terribly crowded.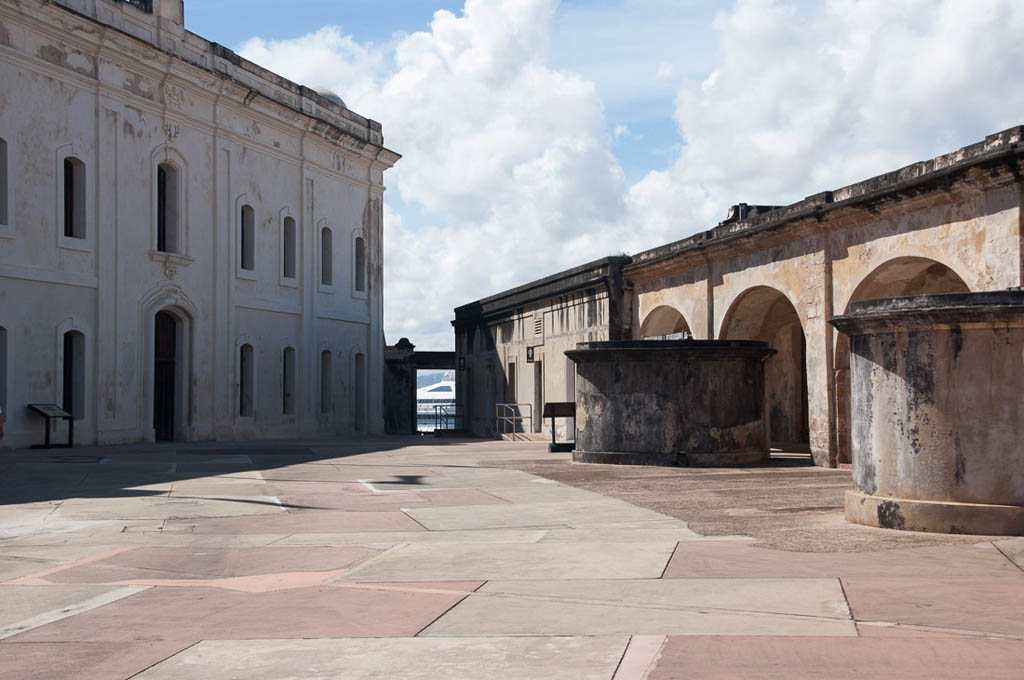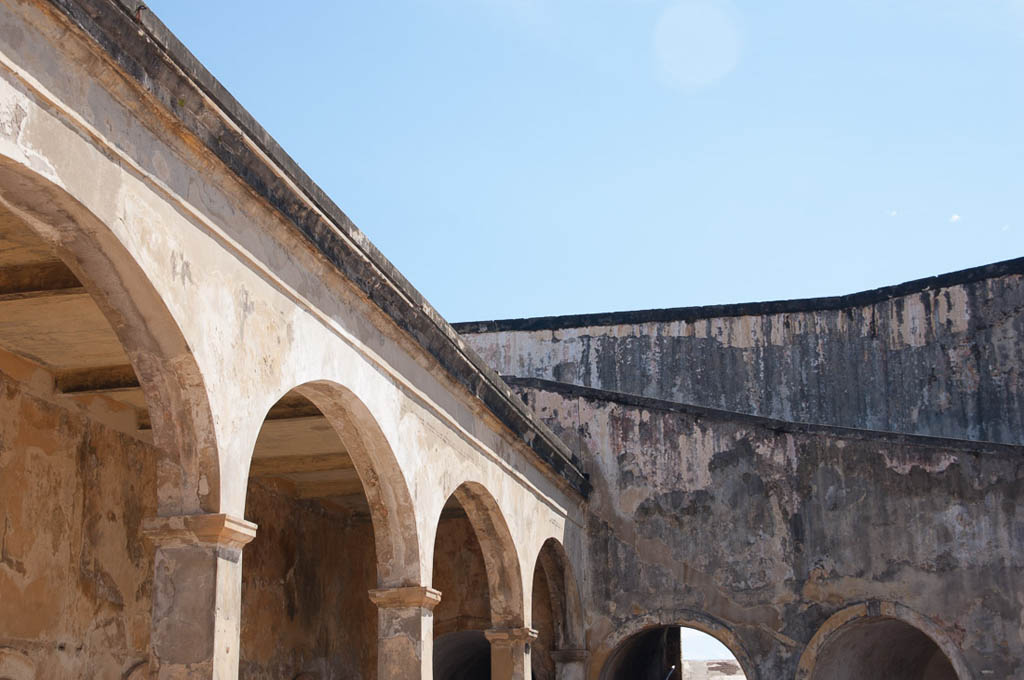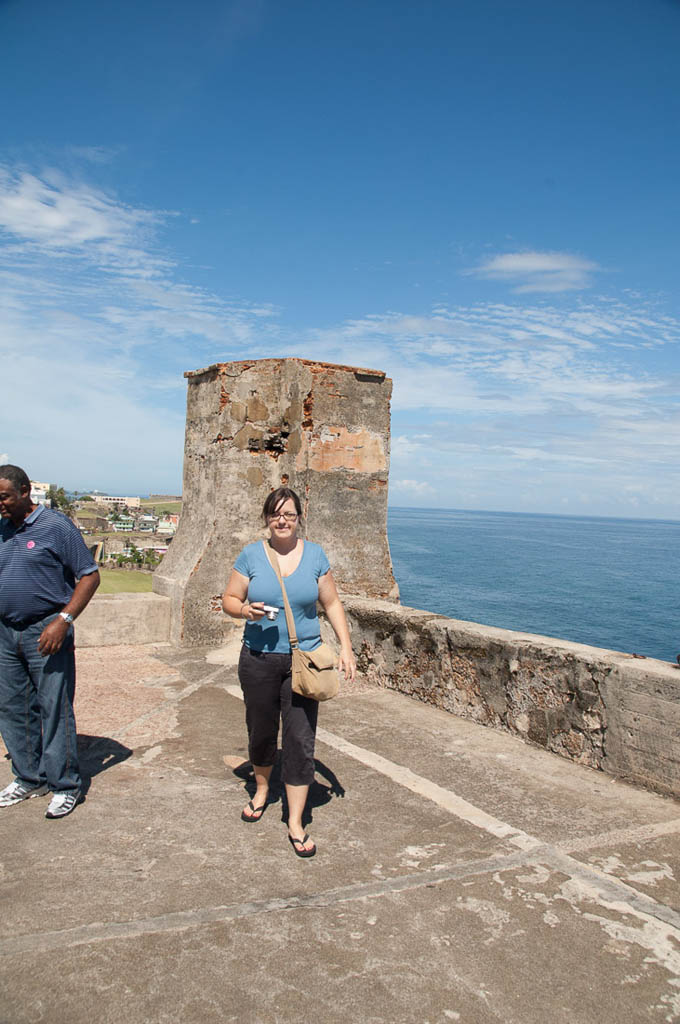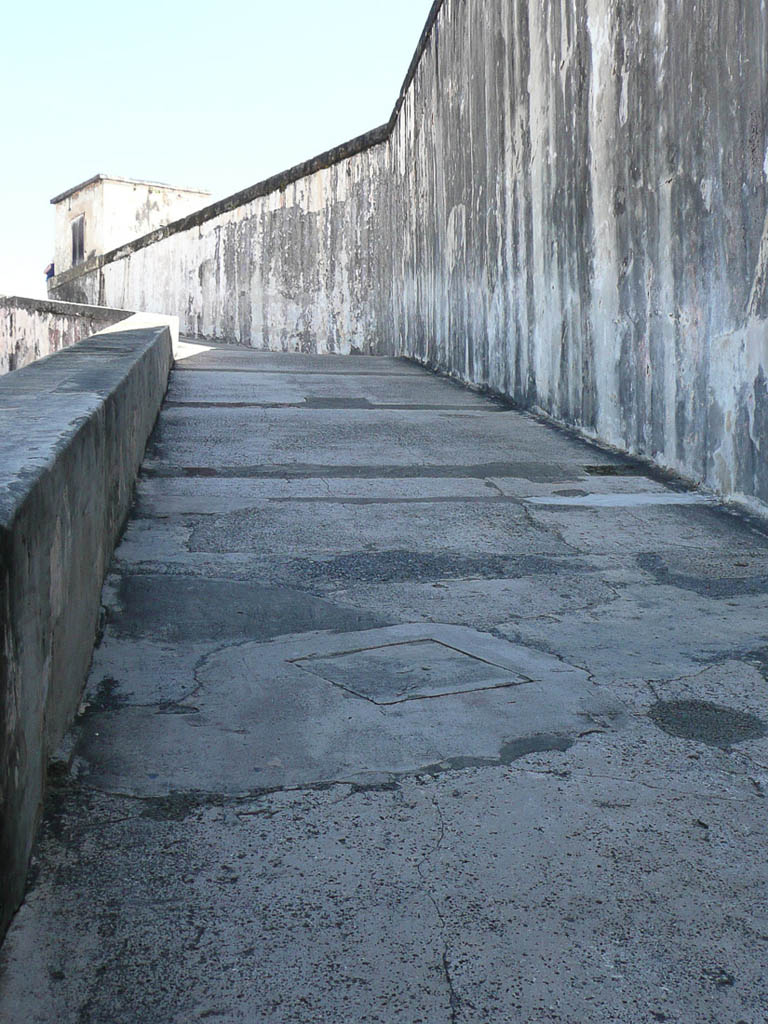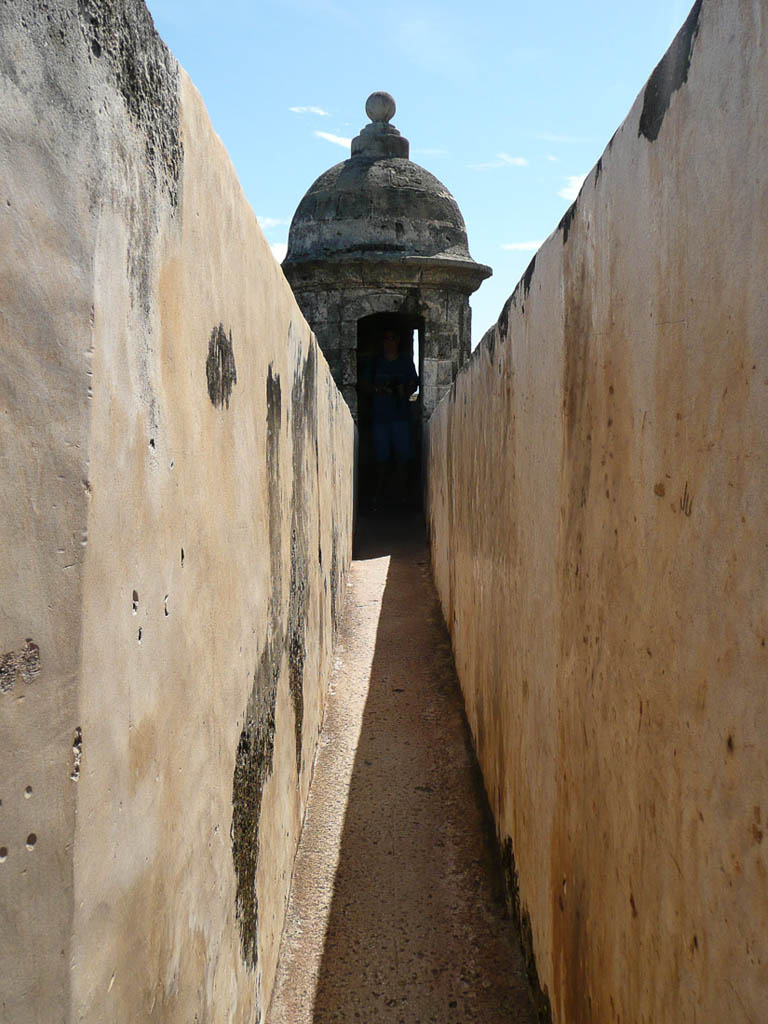 And pretty soon, it was time to go back to the bus and make our way to the airport. We had had a fantastic cruise, and since it was Ken's first cruise ever, he seemed totally hooked and looked forward to future cruises. And I was right onboard with him! (Pun intended). I'd been cruising since junior high school, and loved it, so I was glad to see that he shared the interest as well!