This post may contain affiliate links. Please see my advertiser disclosure for more details.
---
This is a Blast from the Past post. These posts chronicle our travels and other life events before we started blogging! These posts are usually heavy on the photos, but lighter on the narrative text.
In October 2012, Ken and I took a two week road trip around the Southwestern United States. We flew to Albuquerque, NM and then drove from Albuquerque, New Mexico >Canyon de Chelly, Arizona > Moab, Utah > Monument Valley, Utah > Lake Powell, Arizona > Grand Canyon (South Rim).
Our first stop in Page, AZ was Upper Antelope Canyon. Antelope Canyon is a slot canyon, and you have probably seen gorgeous pictures of the beams of sunlight gleaming down in Antelope Canyon.
Like many other aspects of our Southwest USA road trip, visiting Antelope Canyon required a Navajo guide. I had read reviews of Upper Antelope Canyon before we left, and they were all pretty much the same … Beautiful, but WAY TOO CROWDED.
Oh well, I thought. It is too stunning to miss. And while, yes, it was stunning, our experience overall was a disappointment. First, the stunning part!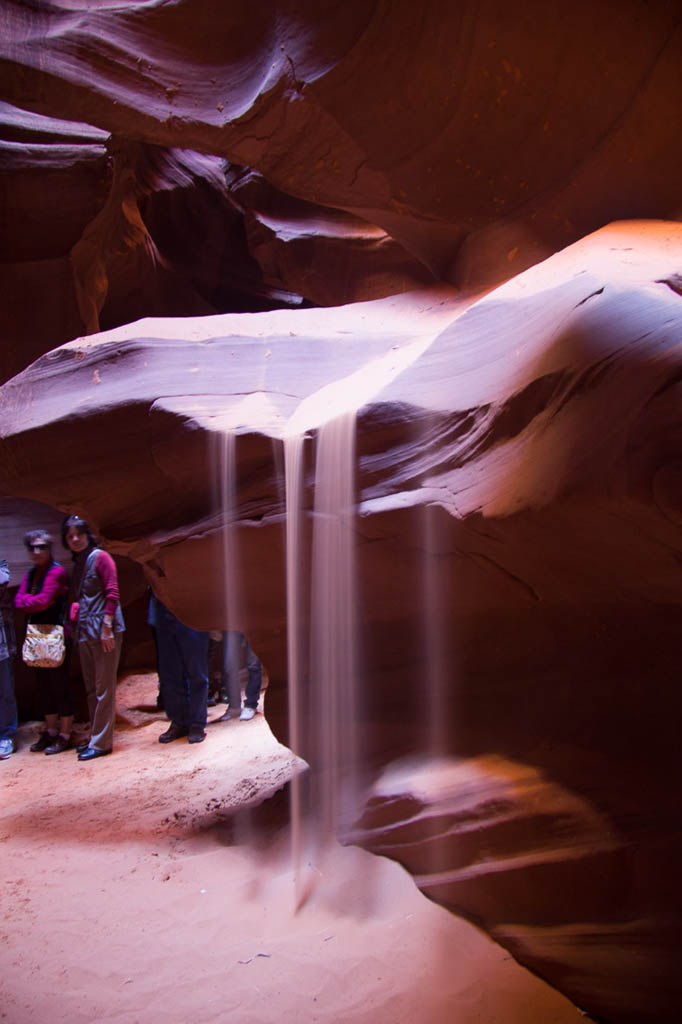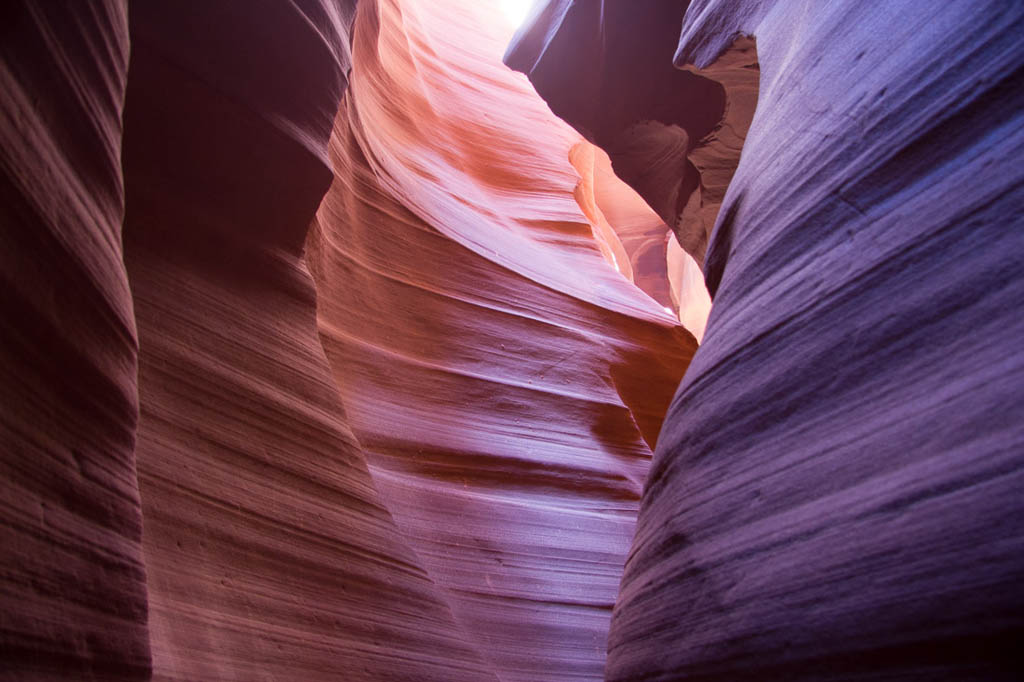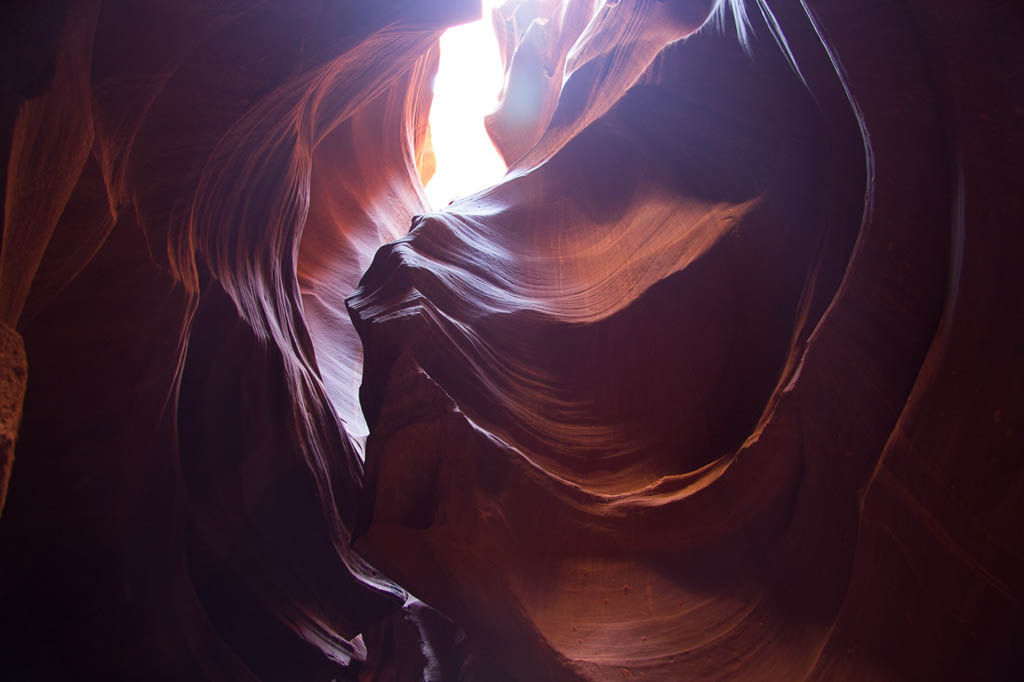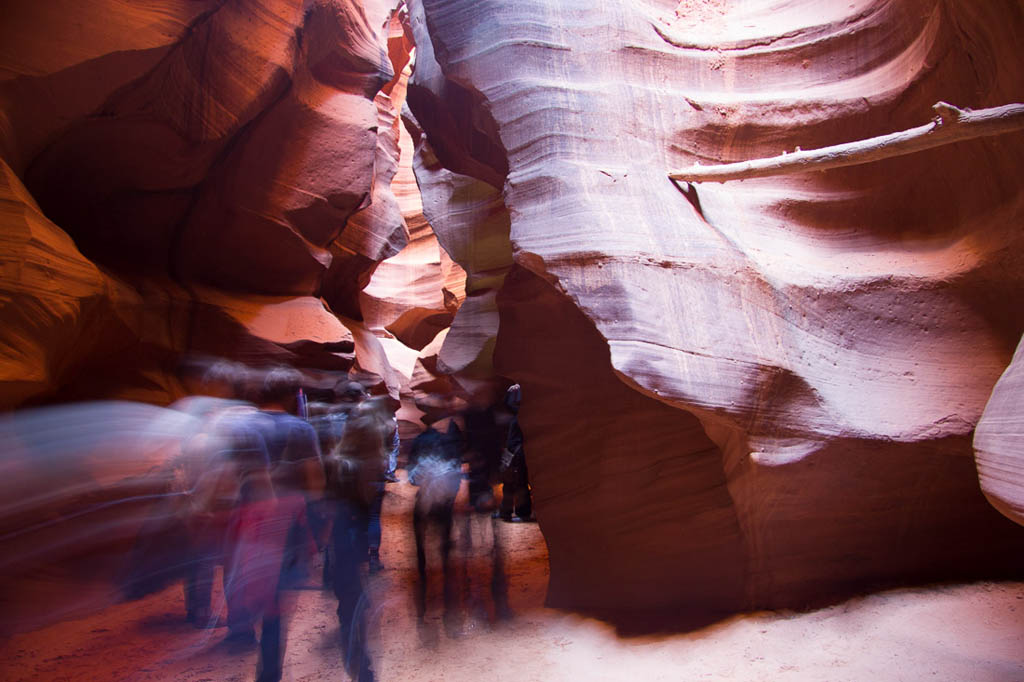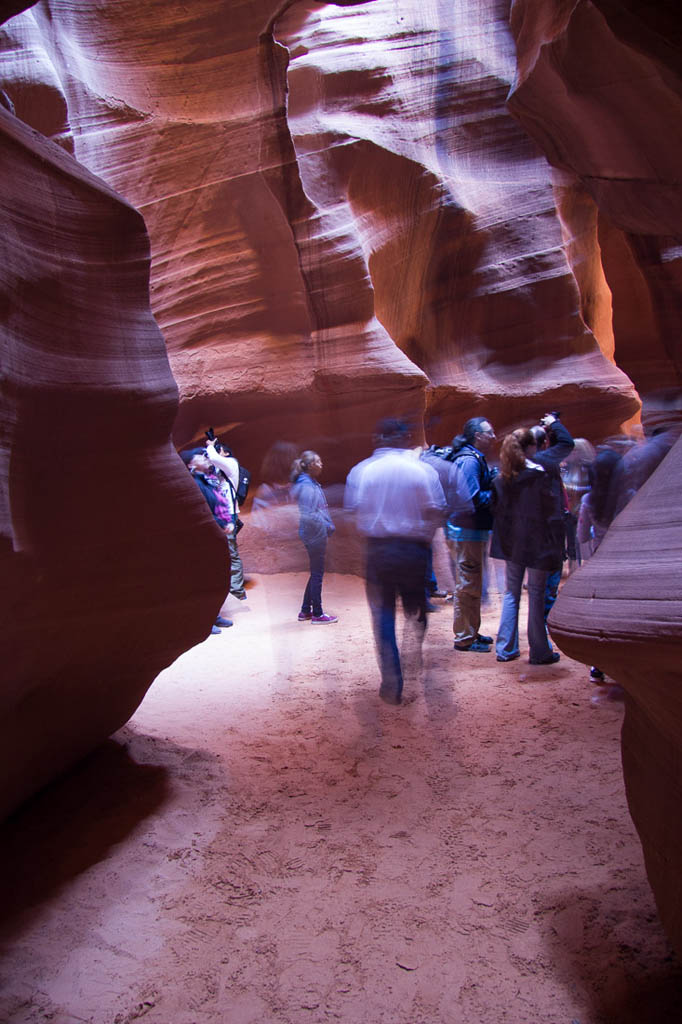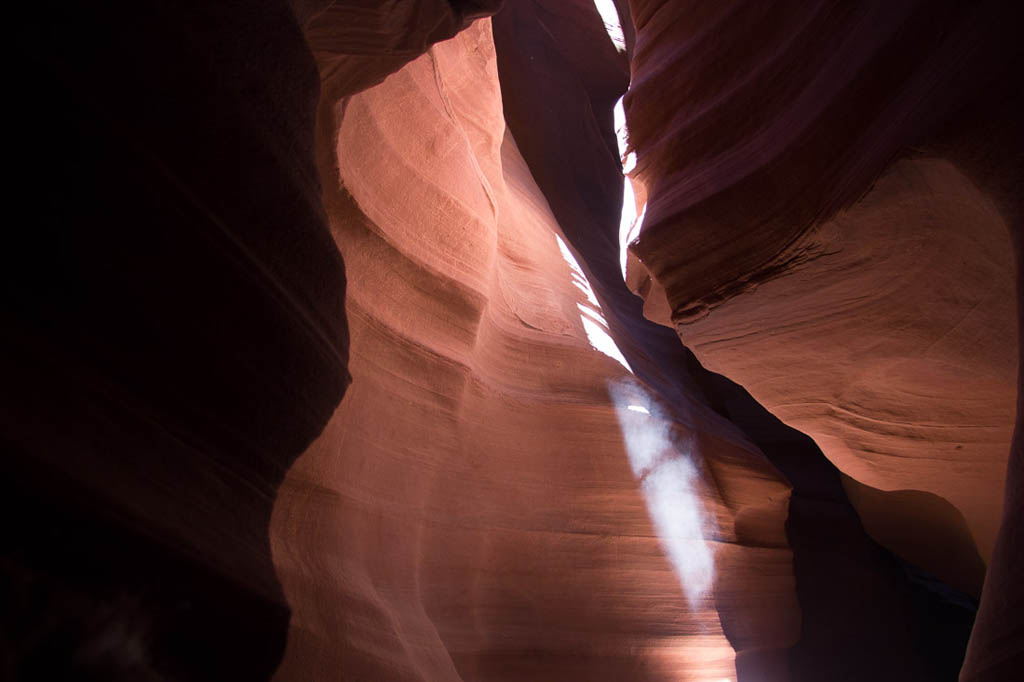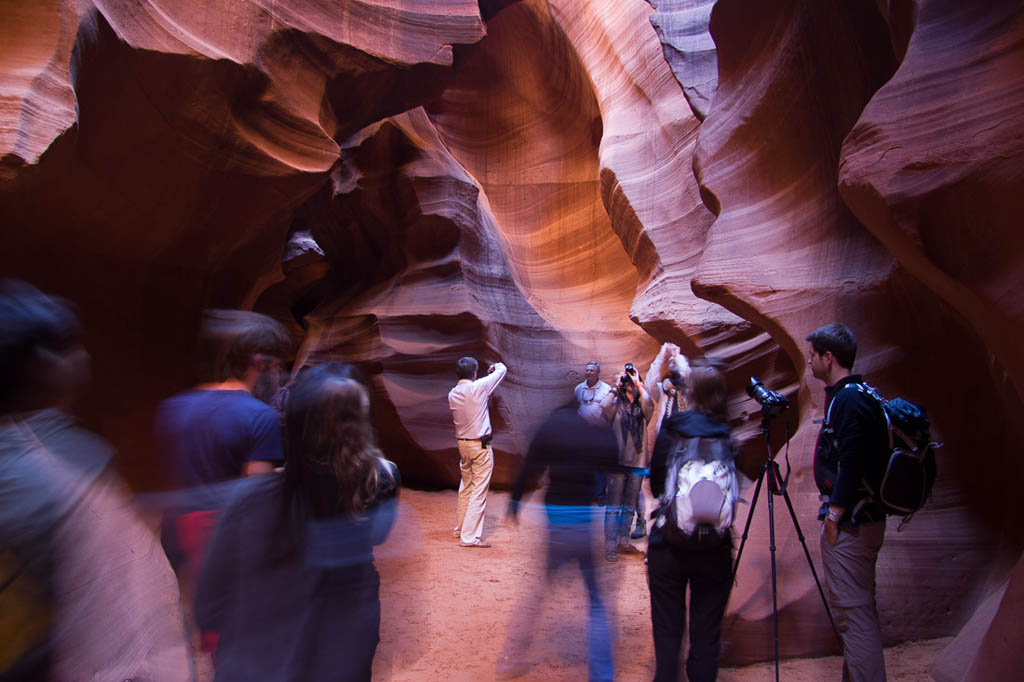 As you can see from the photos, it was very crowded, especially in the more narrow areas of the canyon. There was virtually no time to stop and take decent photographs because the guide had to rush in every group, so the next group wouldn't catch up. (That never worked, all of the groups were bumping in to each other). Because all of the groups were so close to each other, all you heard were guides trying to shout over one another. So, it definitely wasn't a peaceful experience! Then, when you reached the end of the canyon, you had to walk straight back through the canyon without stopping, so not to intrude on any of the other groups, and so you wouldn't miss your designated truck back to the parking lot.
It was forty bucks per person to enter Antelope Canyon. $80 for two people to experience the canyon for less than one hour. I'm glad we saw Upper Antelope Canyon, but I really question the pricing, especially considering the tour duration and the fact that we felt like herded cattle.
Lower Antelope Canyon
Later that afternoon, we visited Lower Antelope Canyon. It's kind of like Upper Antelope Canyon's less famous sibling.
It doesn't get the same sun beam lights like Upper Antelope Canyon, so apparently people must think it is less beautiful. I, for one, thought it was MUCH more beautiful that Upper Antelope Canyon (perhaps because we had practically the entire place to ourselves). Plus, it was half the price, at $20 per person.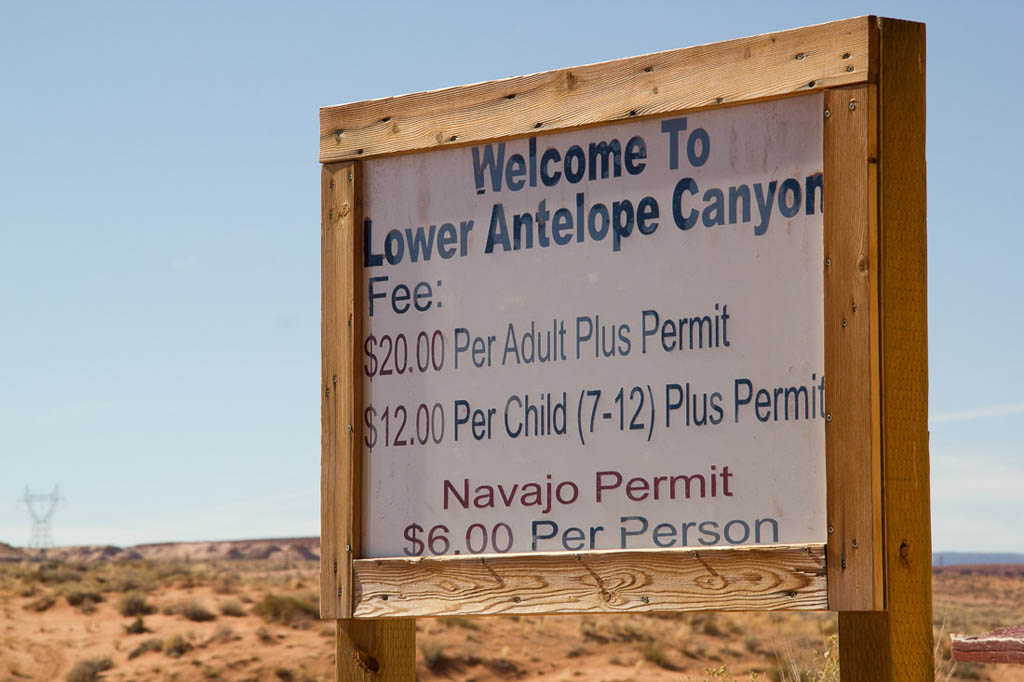 So, can you spot the entrance to Lower Antelope Canyon in this photograph?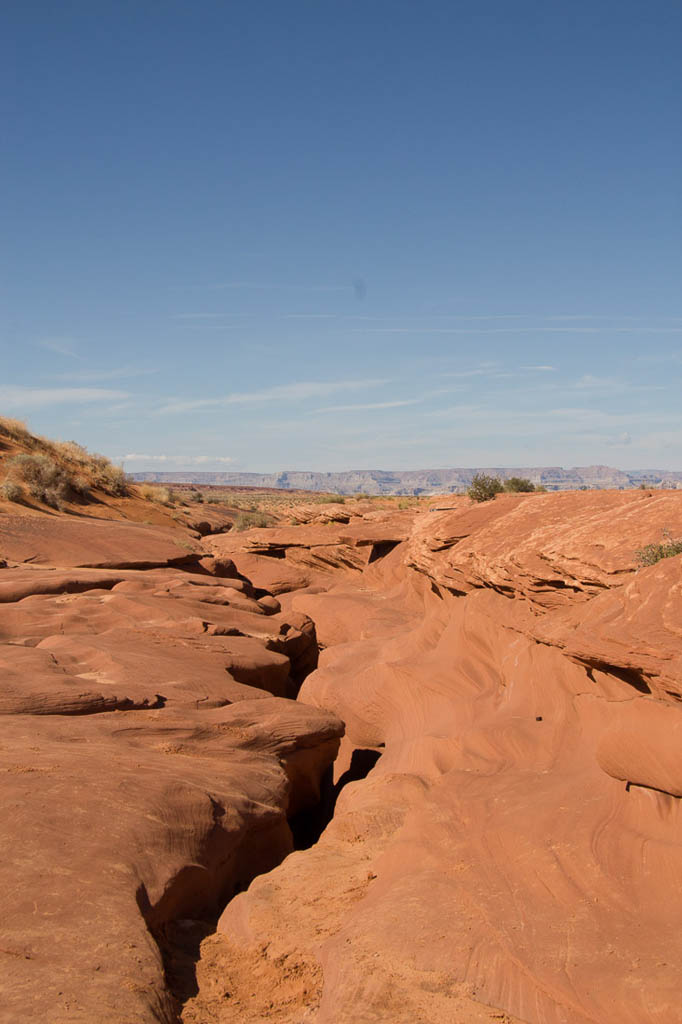 No? How about if Ken stands just inside the entrance?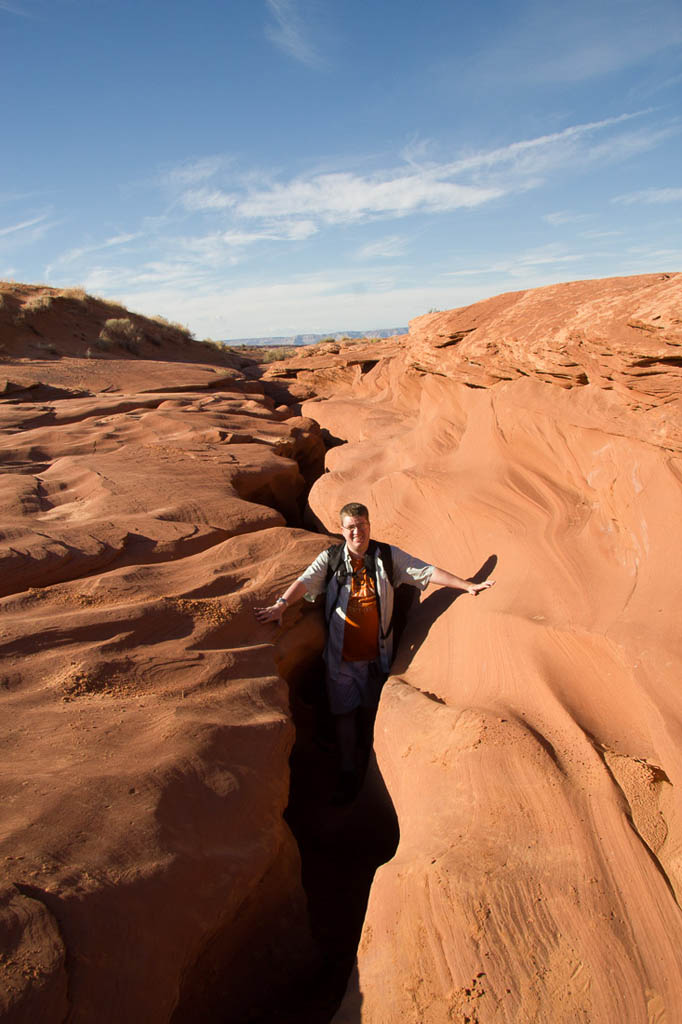 Lower Antelope Canyon did require a bit more physical ability. After seeing the first few sets of steep metal stairs, I was starting to worry we might have another Fiery Furnance incident on our hands. But, thanks to the handrails at most of the steps, my klutziness stayed at bay.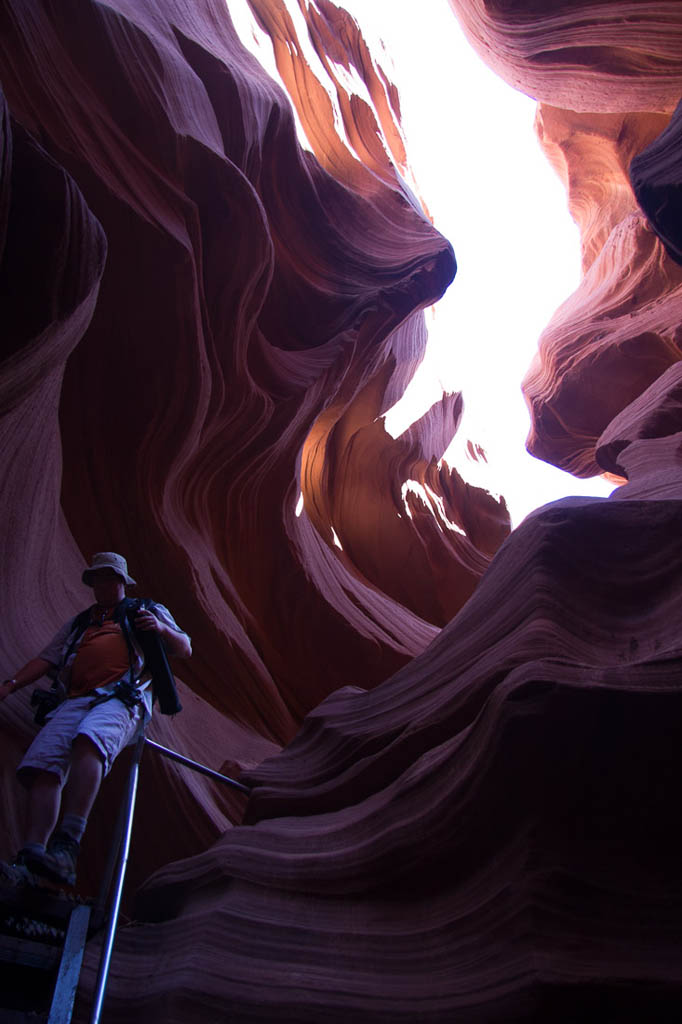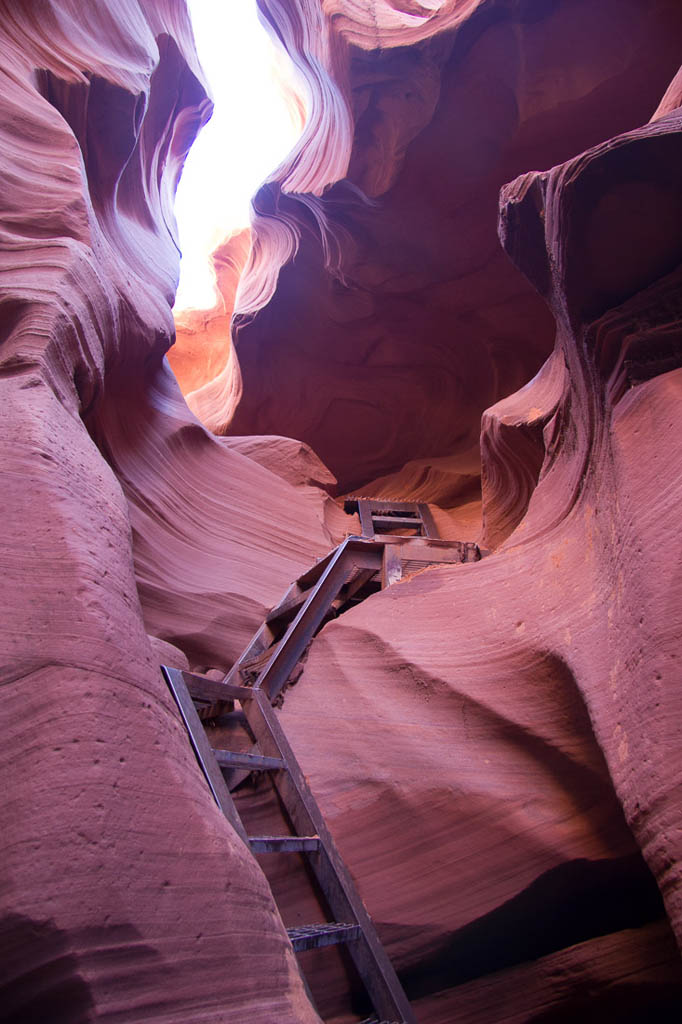 Lower Antelope Canyon got EXTREMELY narrow in certain points. Luckily neither of us is claustrophobic, but wow, it was a tight squeeze at certain points.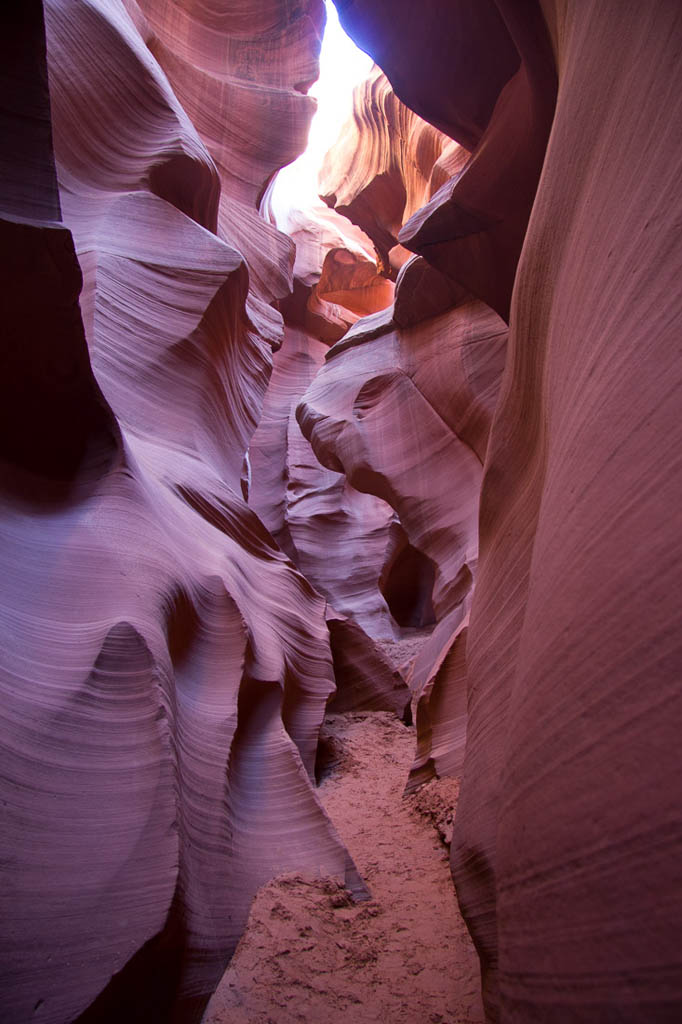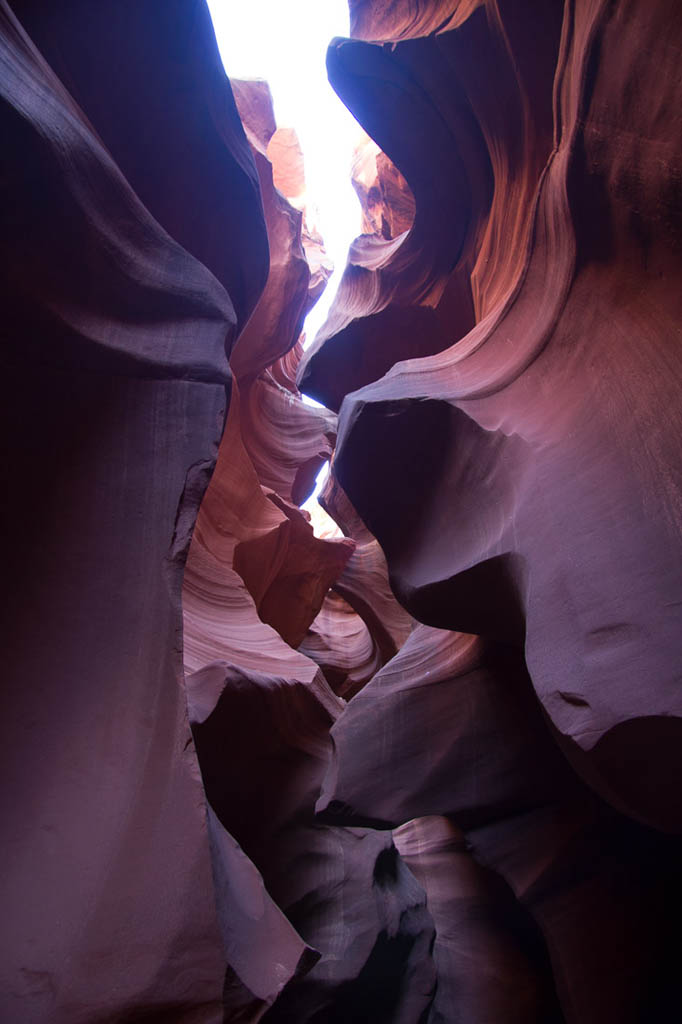 We enjoyed walking around Lower Antelope Canyon for probably two hours, and we barely encountered anybody else! (I should point out that we had a "photography permit," which allowed us to wander by ourselves. Otherwise you need to stick with the guide.)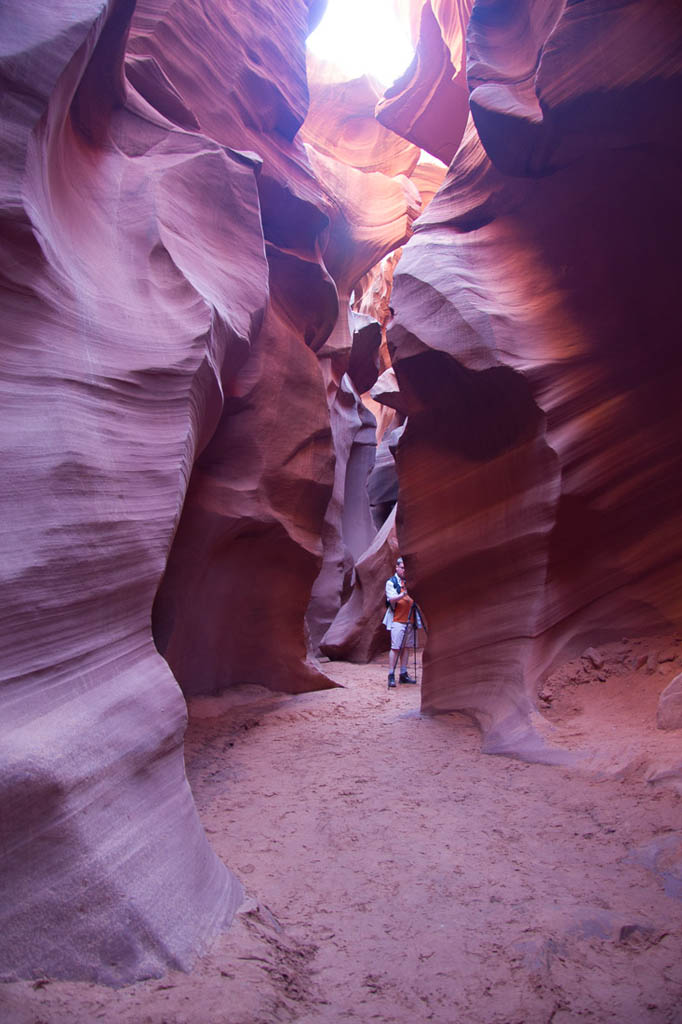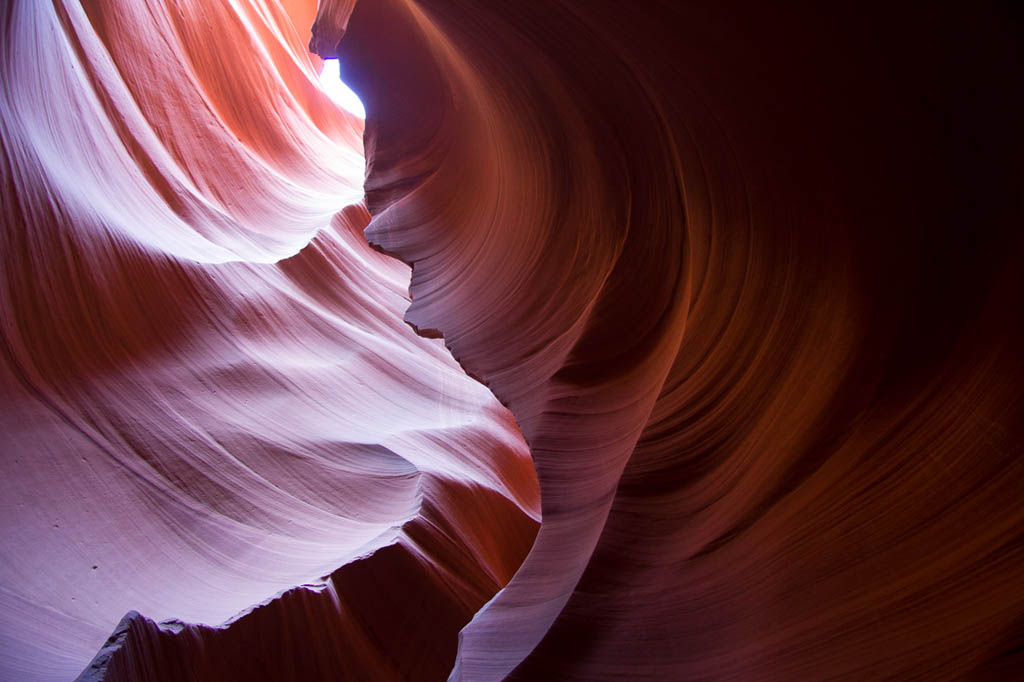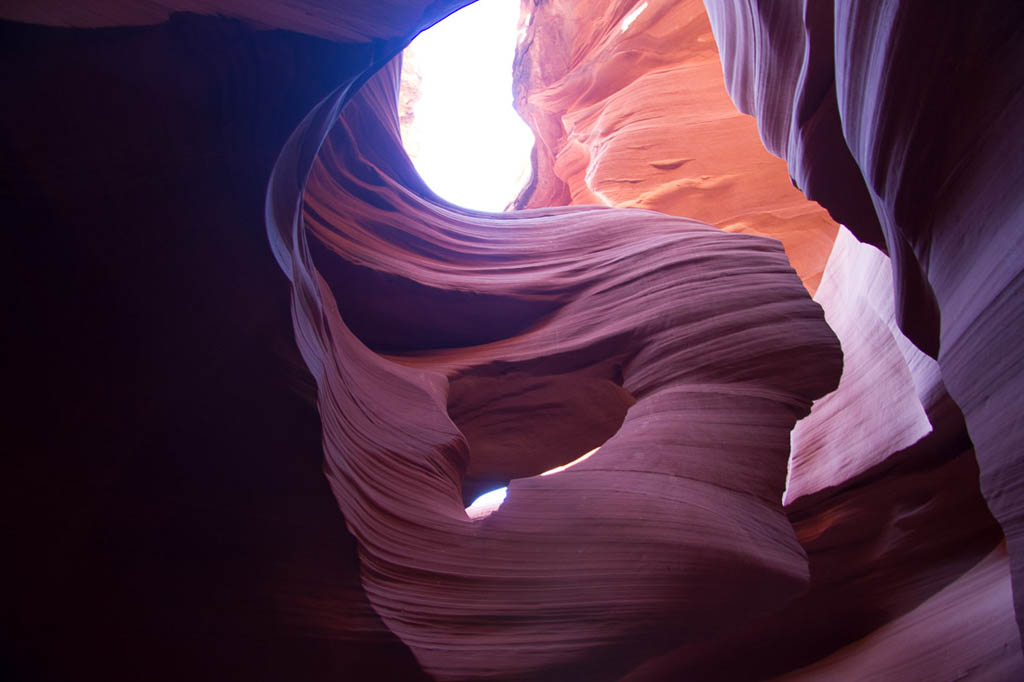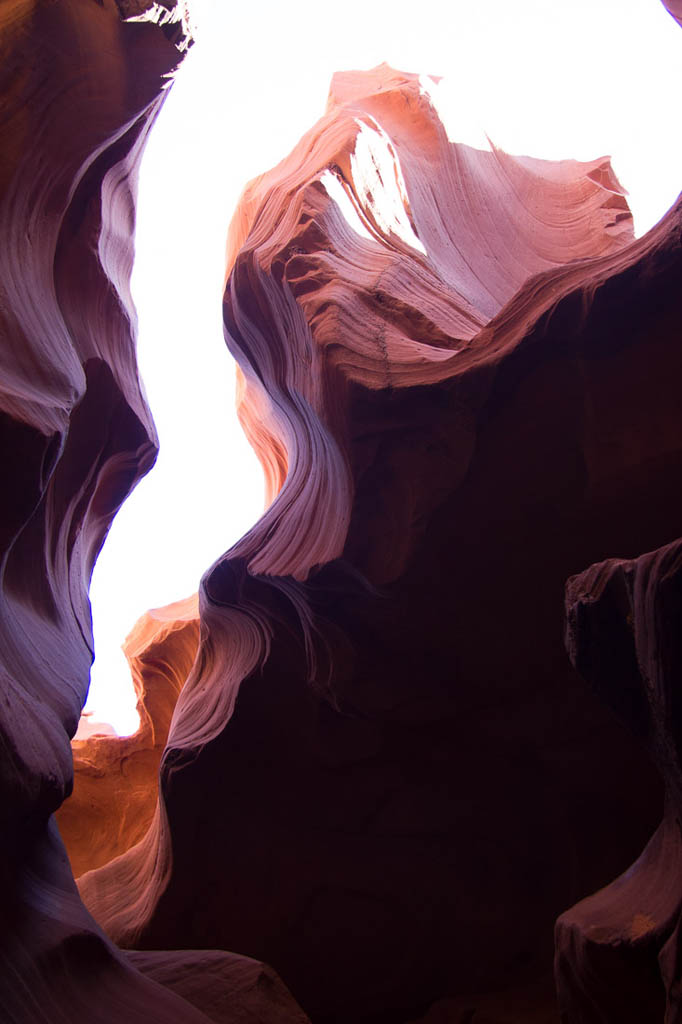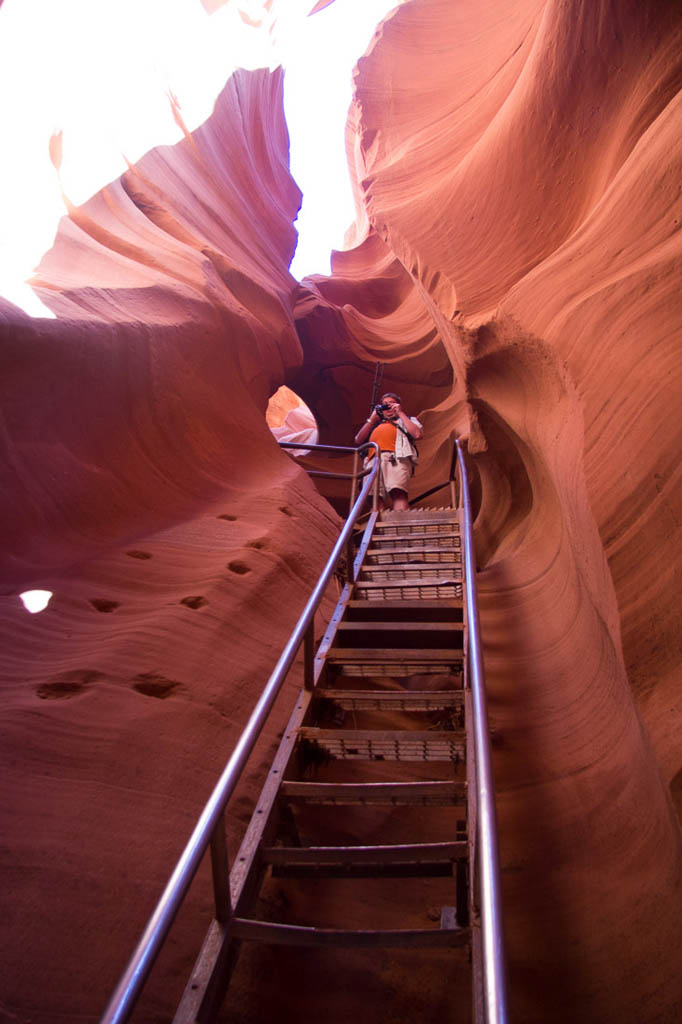 Anyway, I highly recommend Lower Antelope Canyon. You do need to take caution there though. There are all these net ladders around the top of the canyon, necessary in case of an emergency. There was a tragedy at Lower Antelope Canyon in the late 1990s. A flash flood hit the canyon, killing 11 tourists. The guide told us the story before we entered the canyon, and explained that alarms would sound if rain was approaching, at which point, we should haul ass to the exit. In case you couldn't make it to the exit, the net ladders would be dropped so you could climb out. Scary stuff, but very unlikely to happen without warning again.
Lake Powell Boat Tour
The Lake Powell area is great for houseboaters. Or, like us, you can just take a boat tour! Lake Powell is an entirely man made lake, created by the nearby Glen Canyon Dam.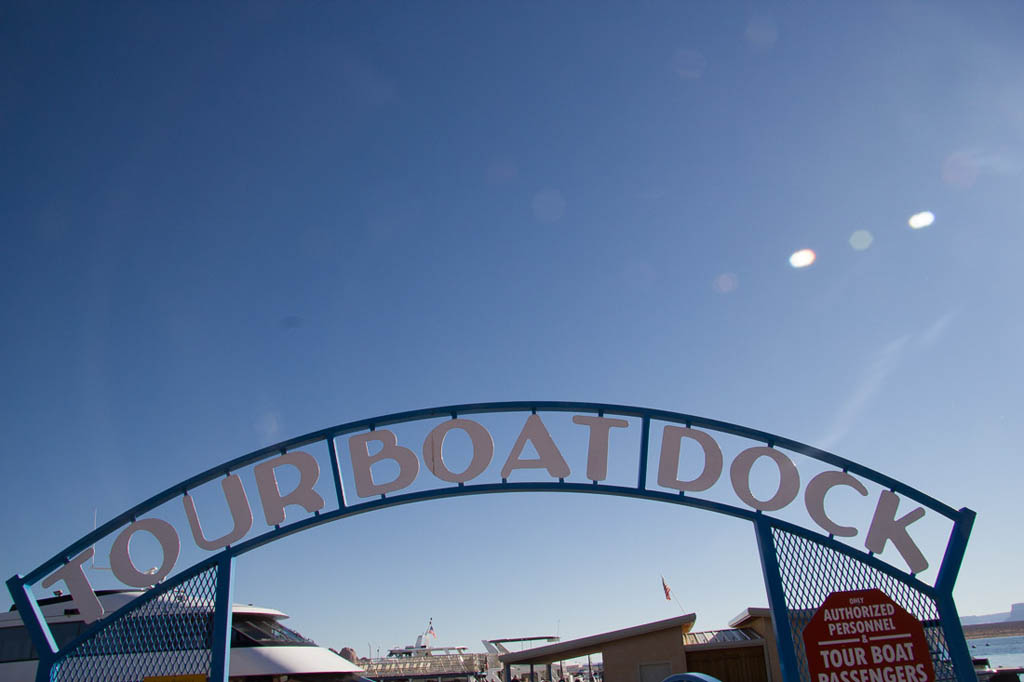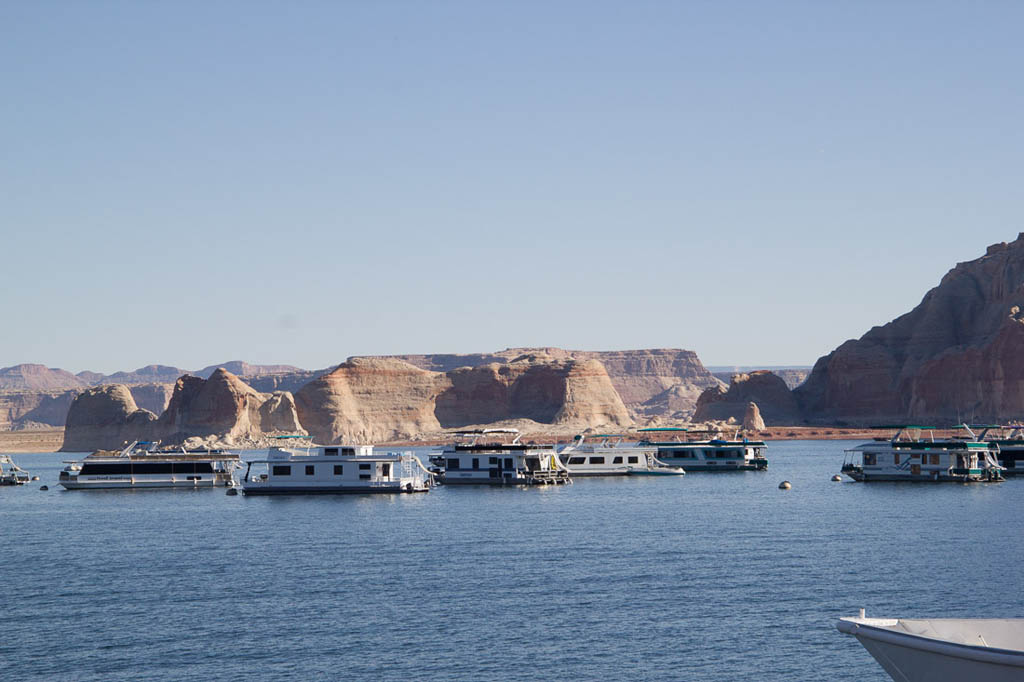 Our boat tour took us to many scenic areas on the lake!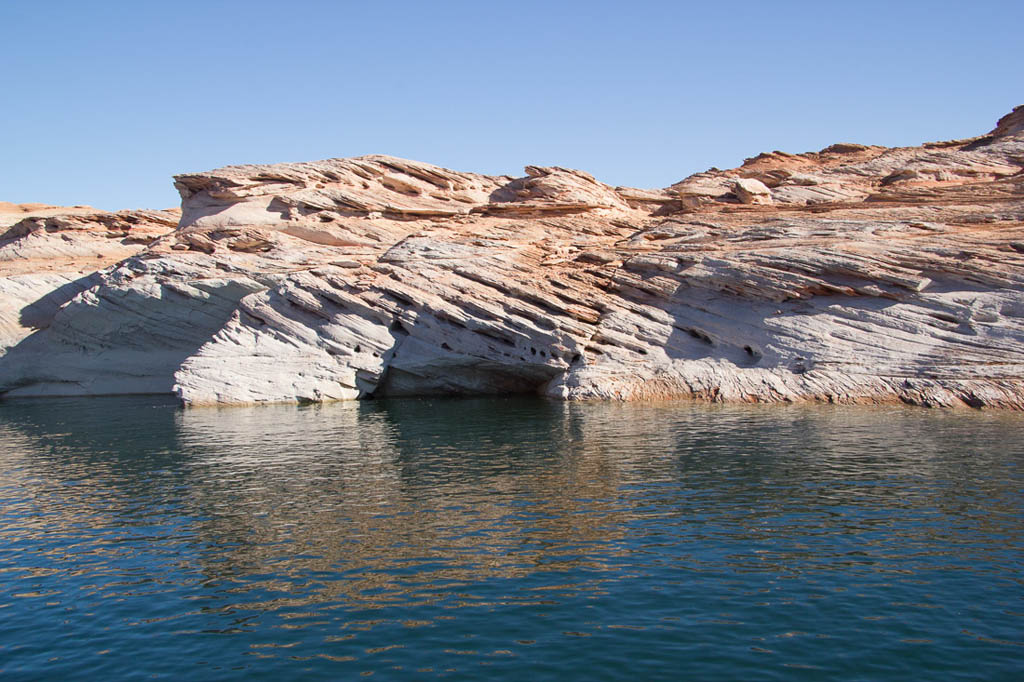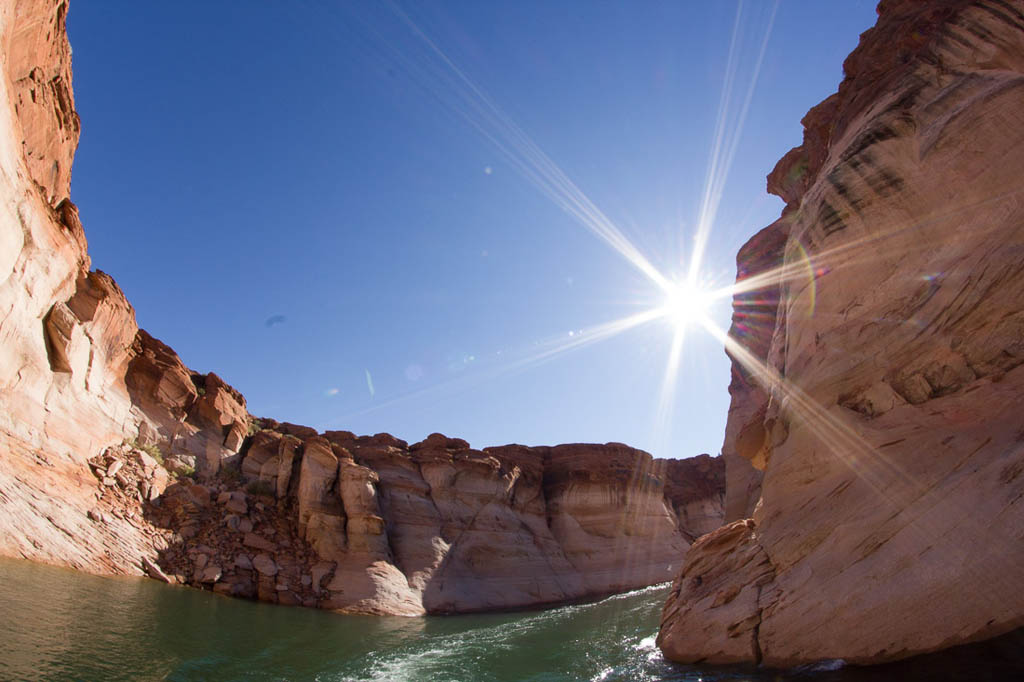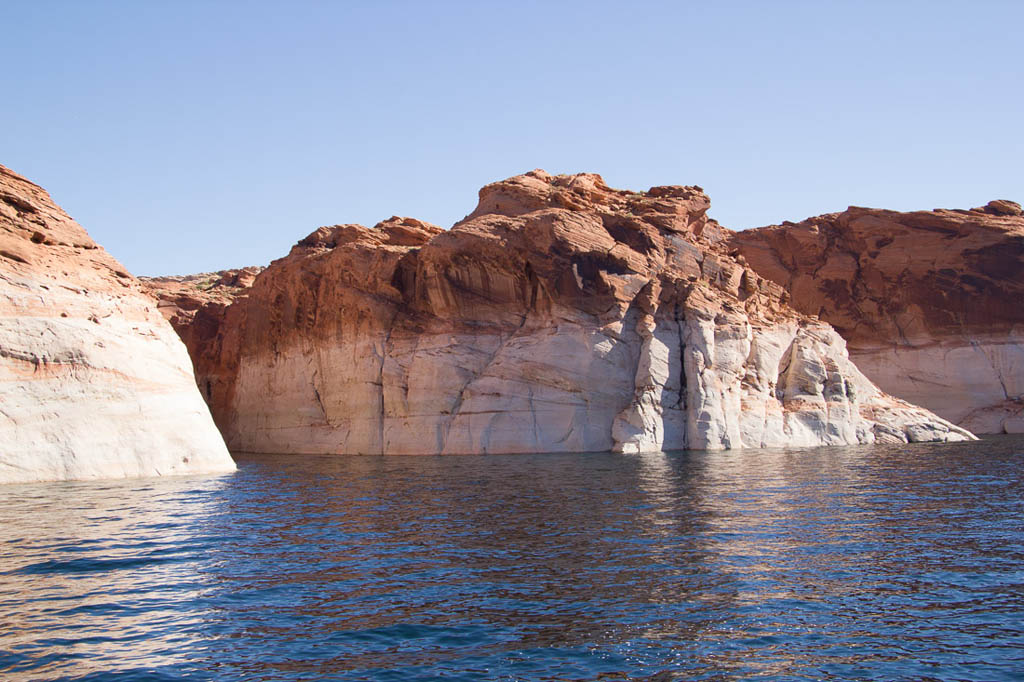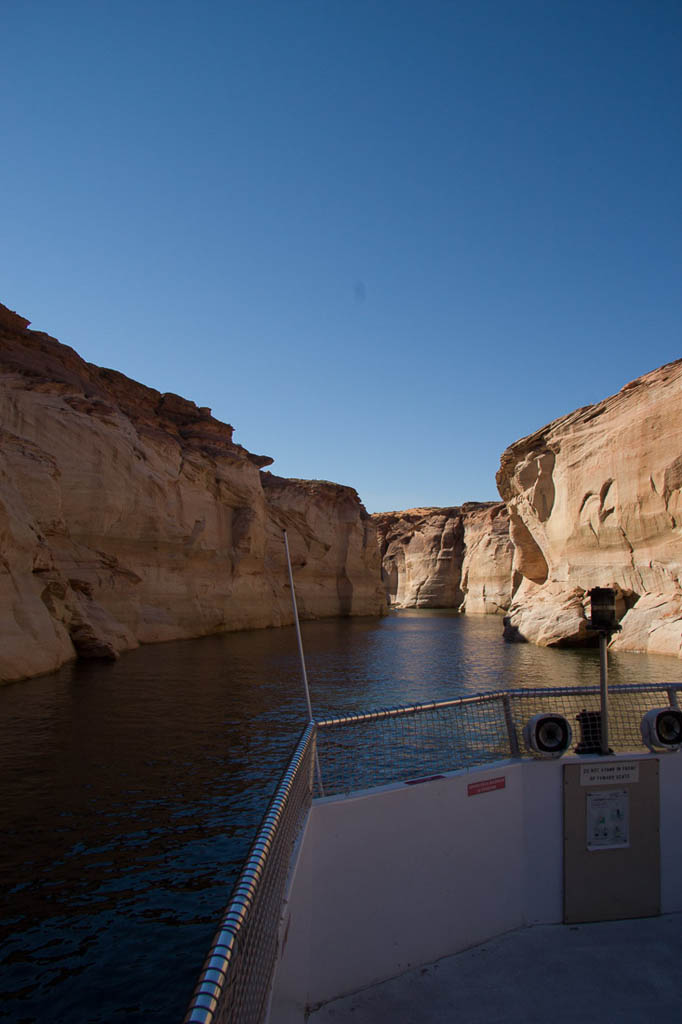 We even got to see some kayakers and water skiers.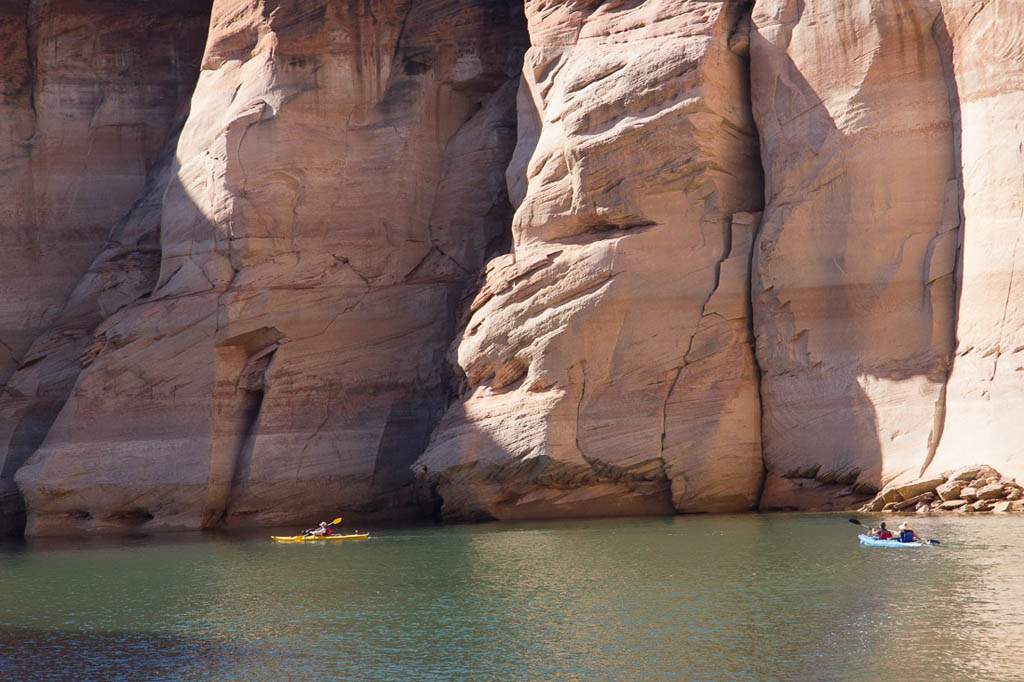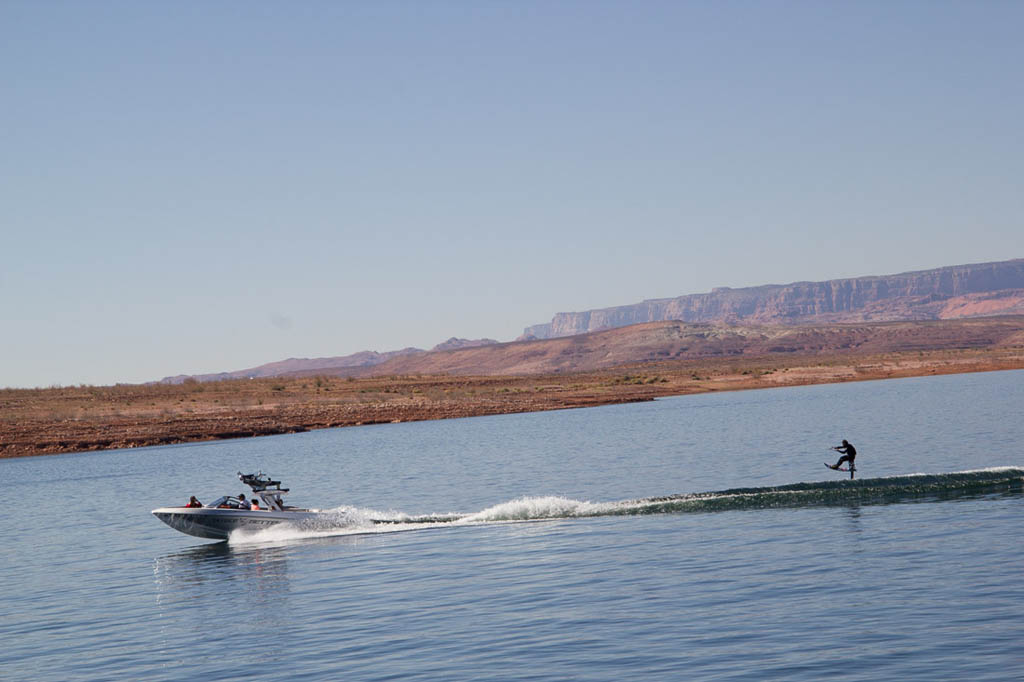 Glen Canyon Dam
Next up, we went on a tour of the Glen Canyon Dam, offered by the National Park Service.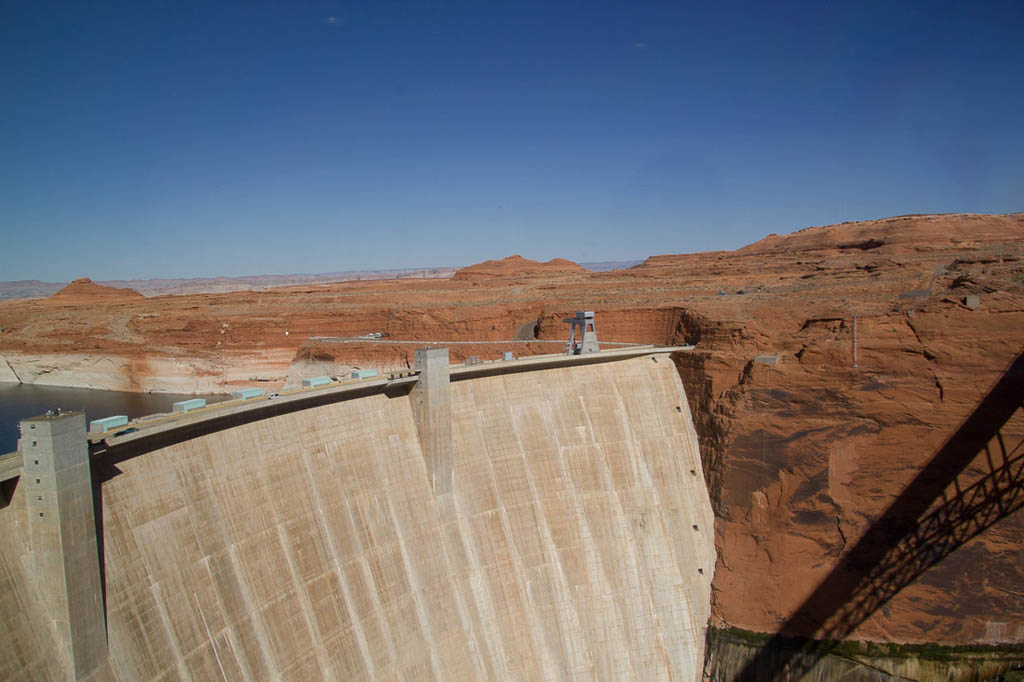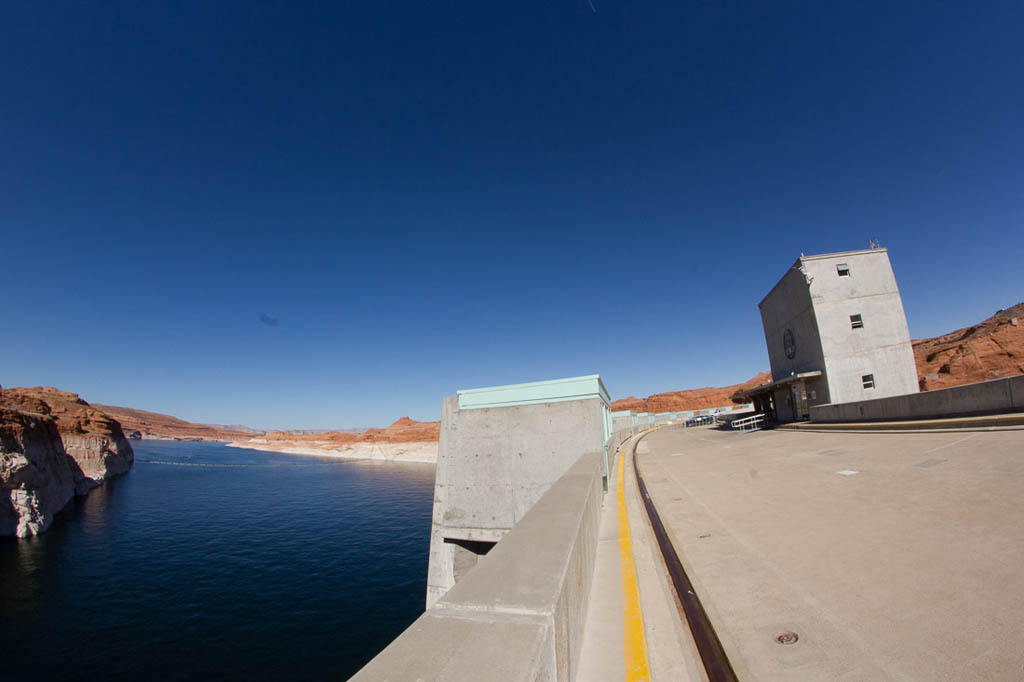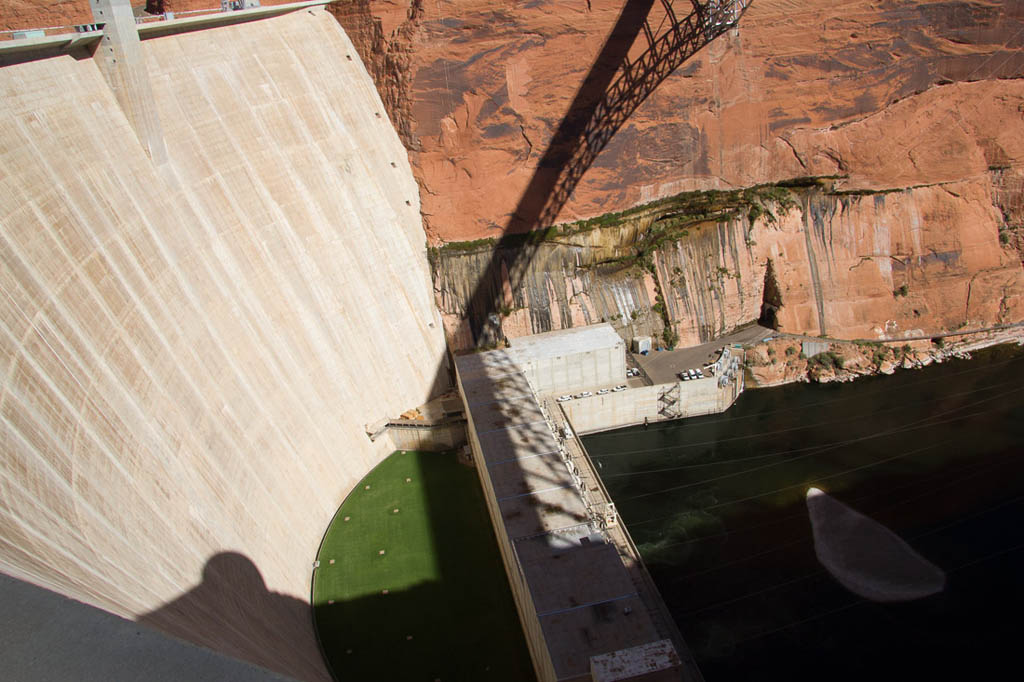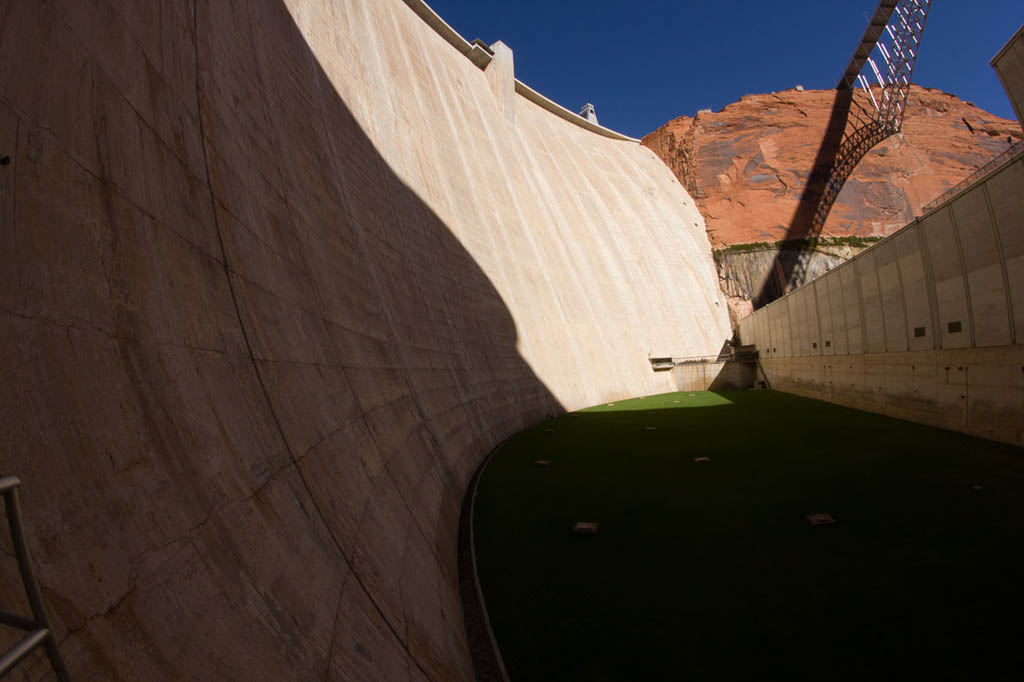 The bridge that runs parallen to the dam was stunning.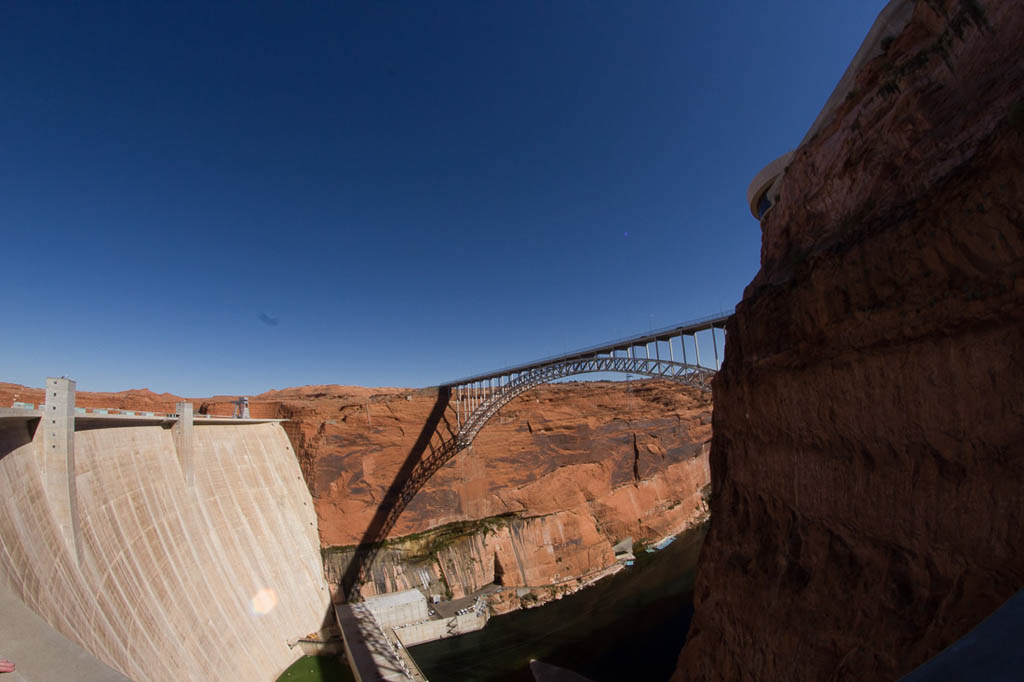 Some old heavy equipment is on display on top of the dam, so that visitors can look at it closeup. If I recall correctly, the yellow machine was used to pour concrete.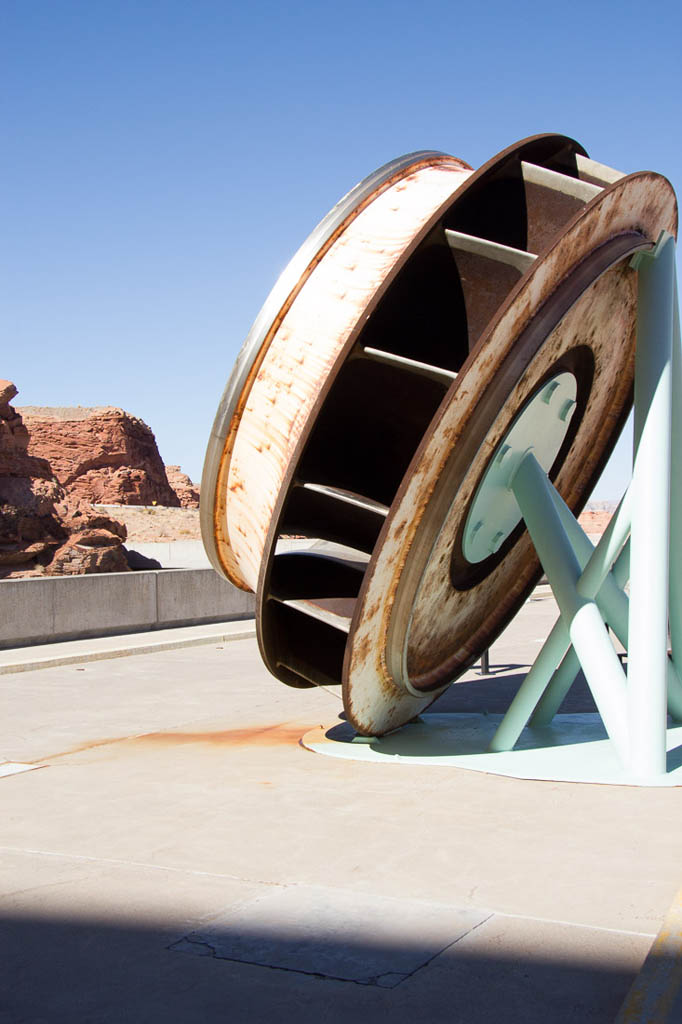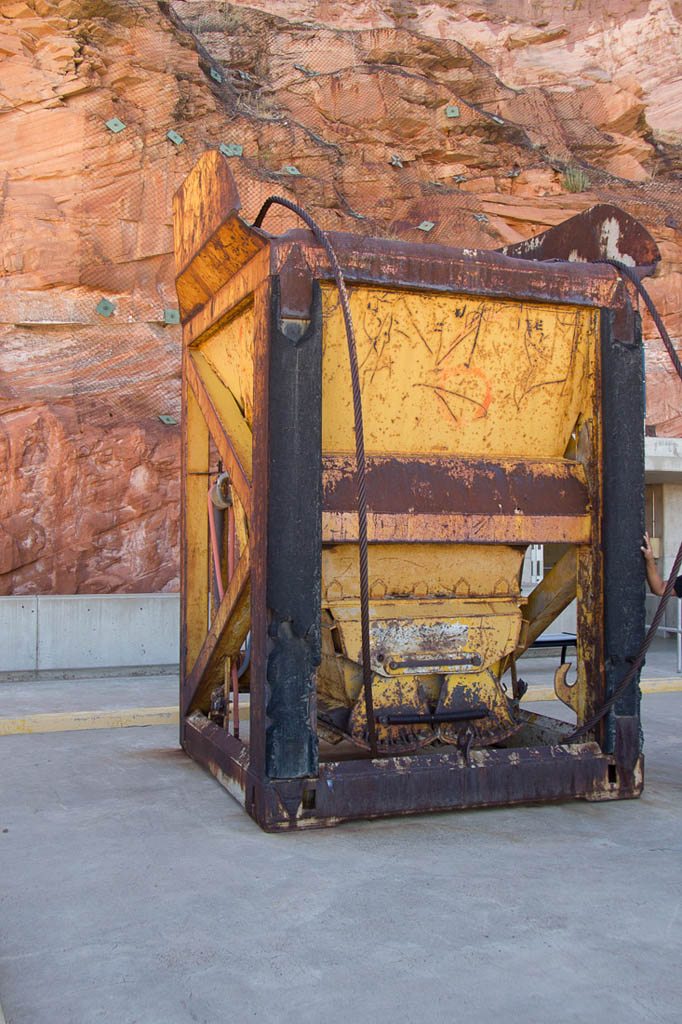 And we got to see where the magic happens – the huge generators.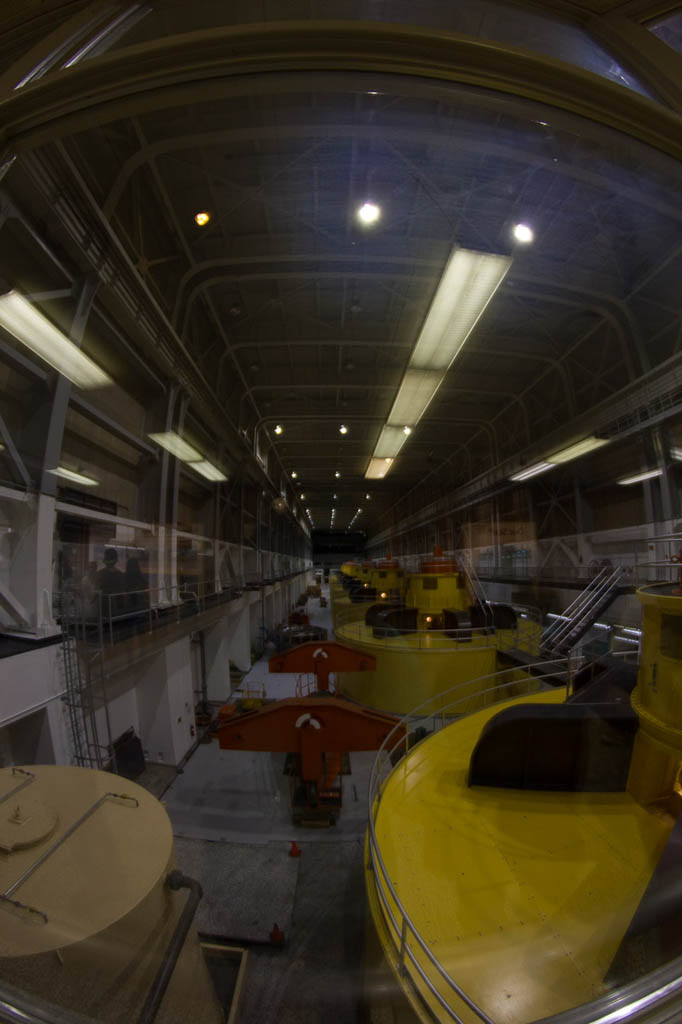 Sunset on Lake Powell
One evening, we drove around the lake during sunset. So beautiful!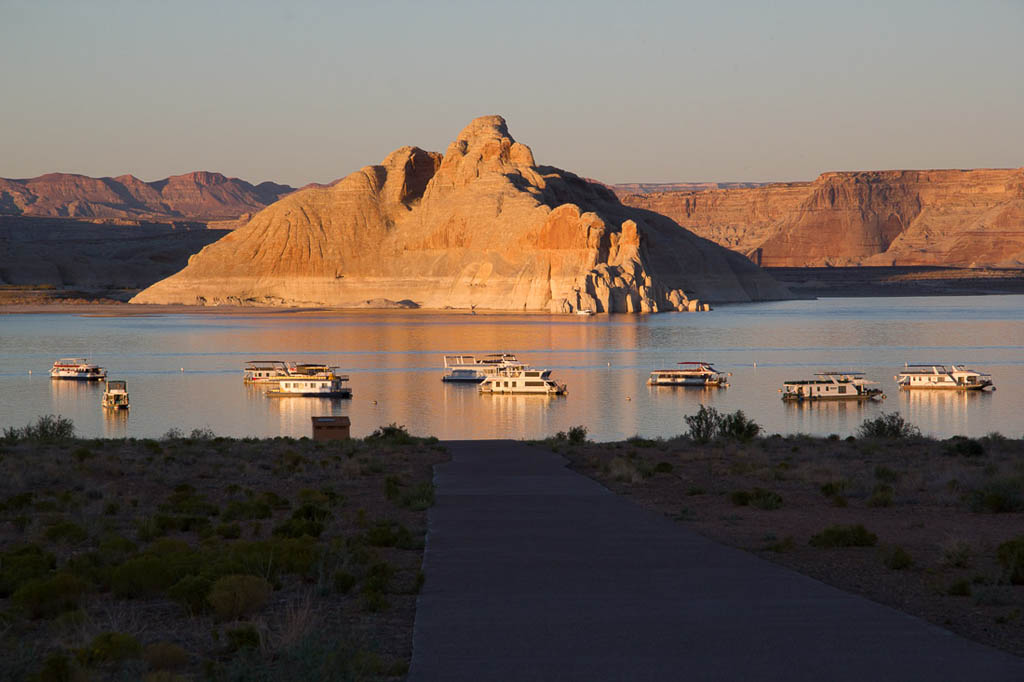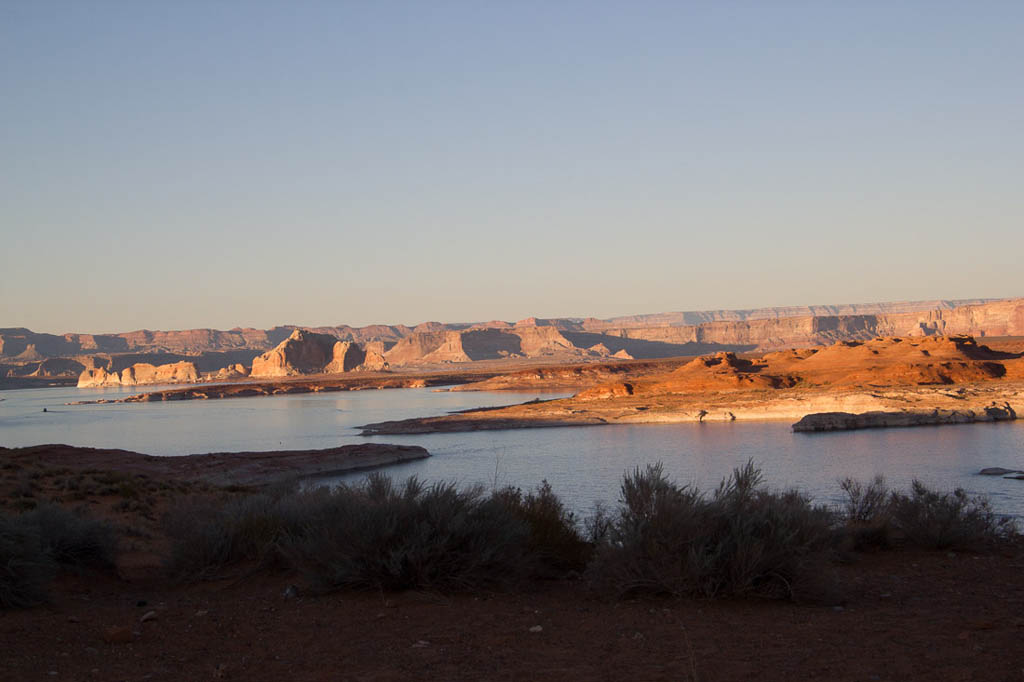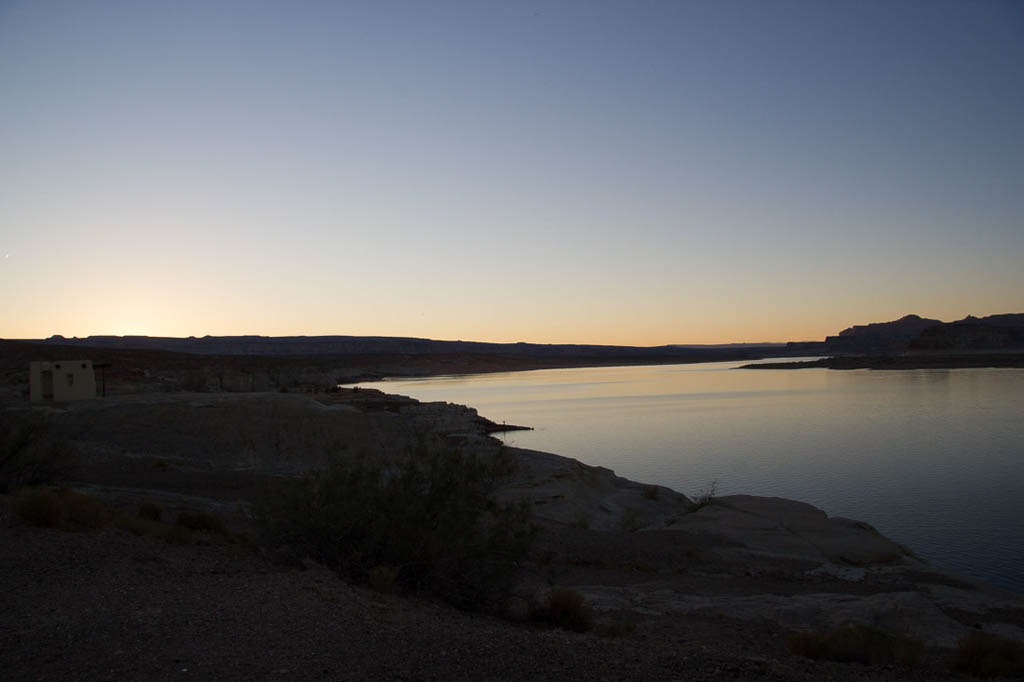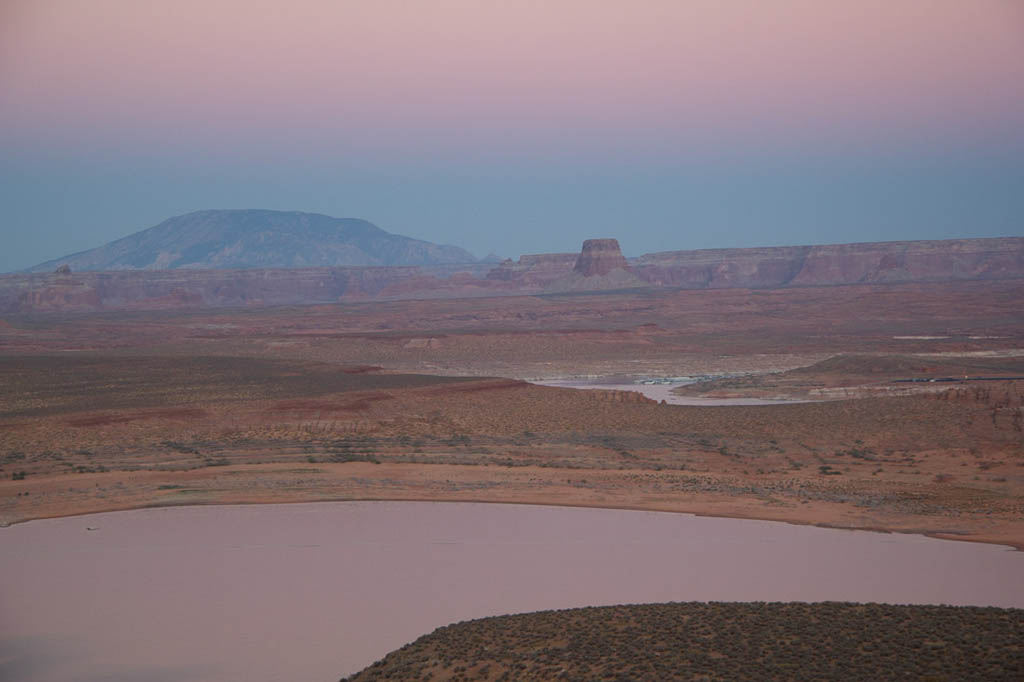 Horseshoe Bend
To end our time in Lake Powell, we made a quick stop at Horseshoe Bend. It was a quick and easy hike to the bend, and the sign gave some ominous warnings.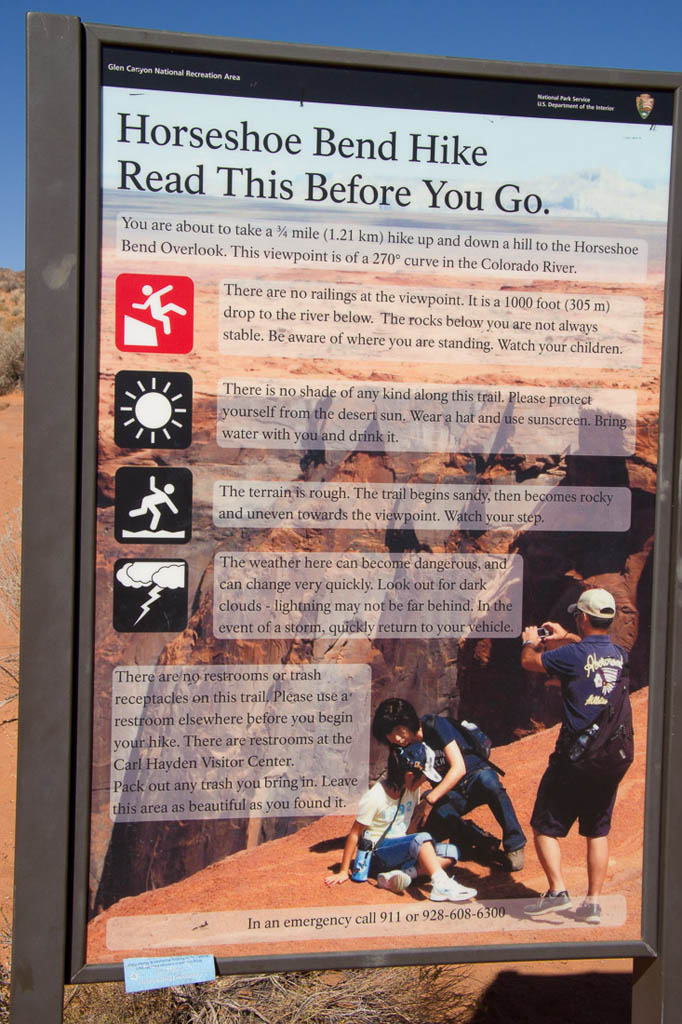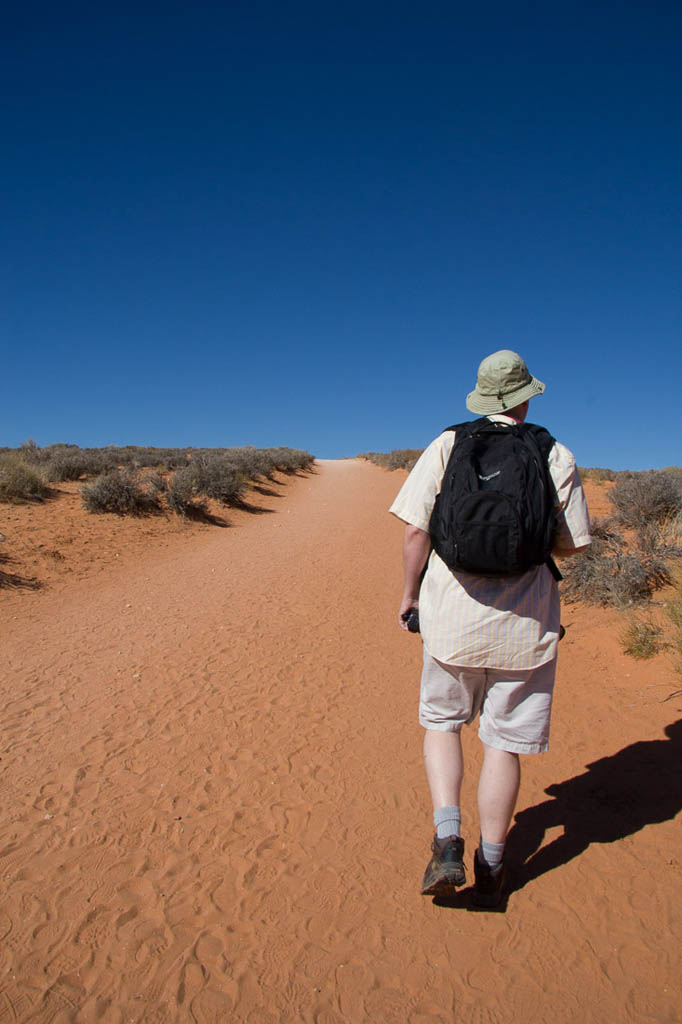 Then we arrived at the bend! I never quite got the money shot at Horseshoe Bend, because that would've required getting too close to the edge for my liking. But, you can check out what it "should" look like here.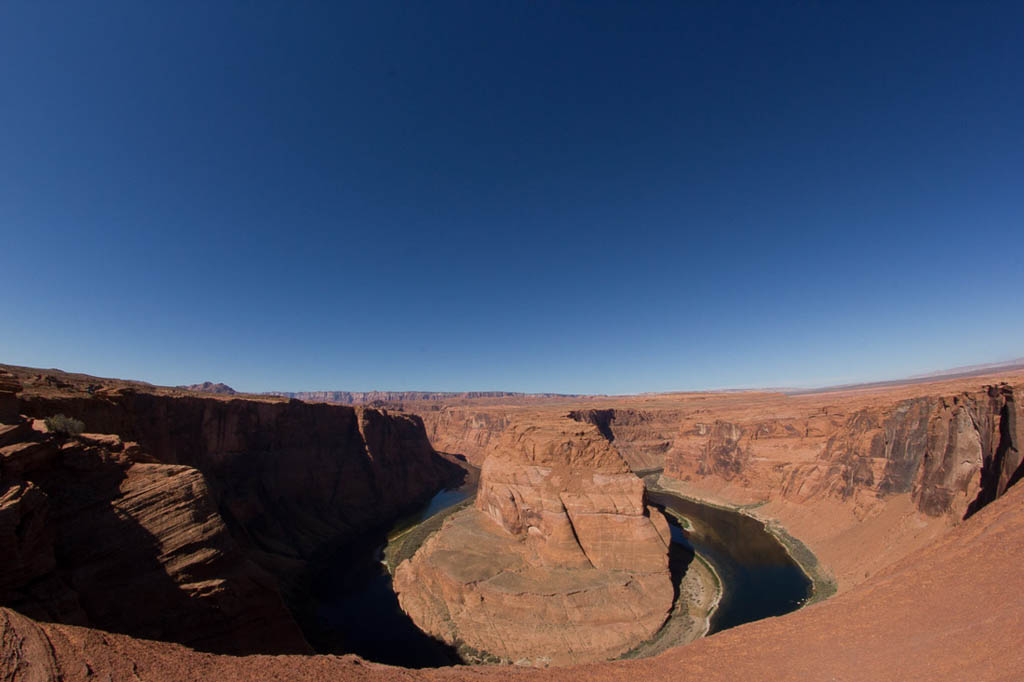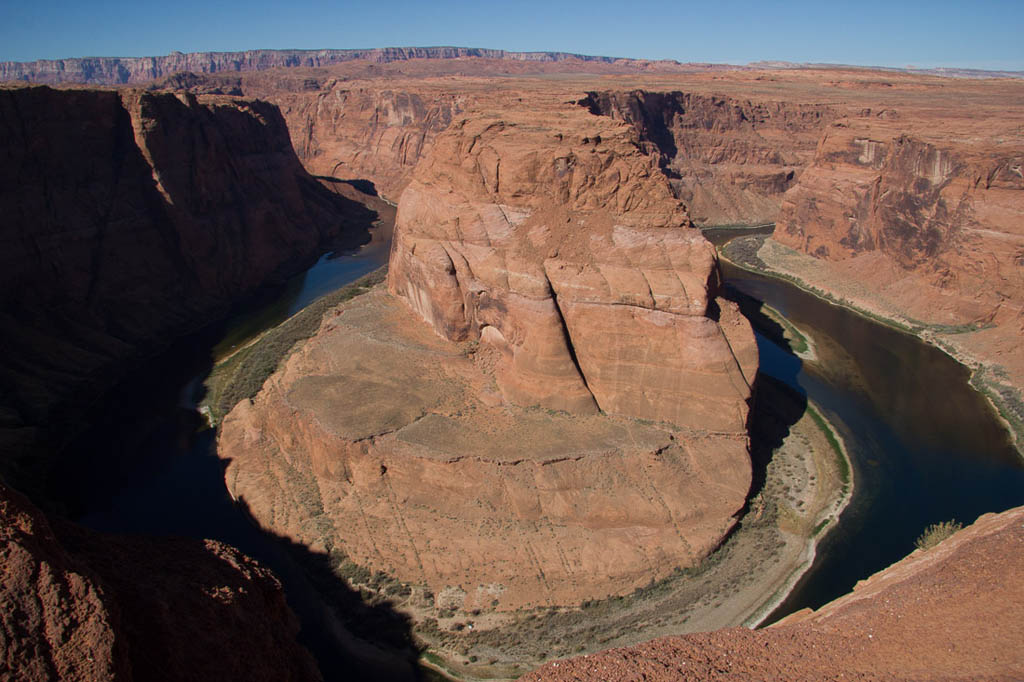 As you can see, there were plenty of folks willing to go to the edge!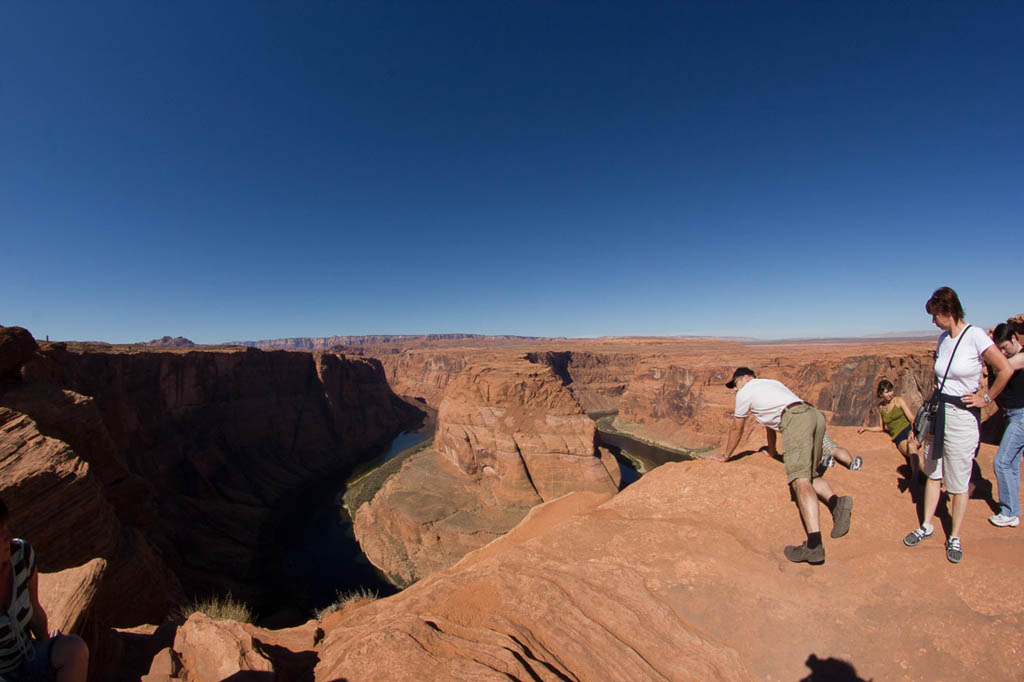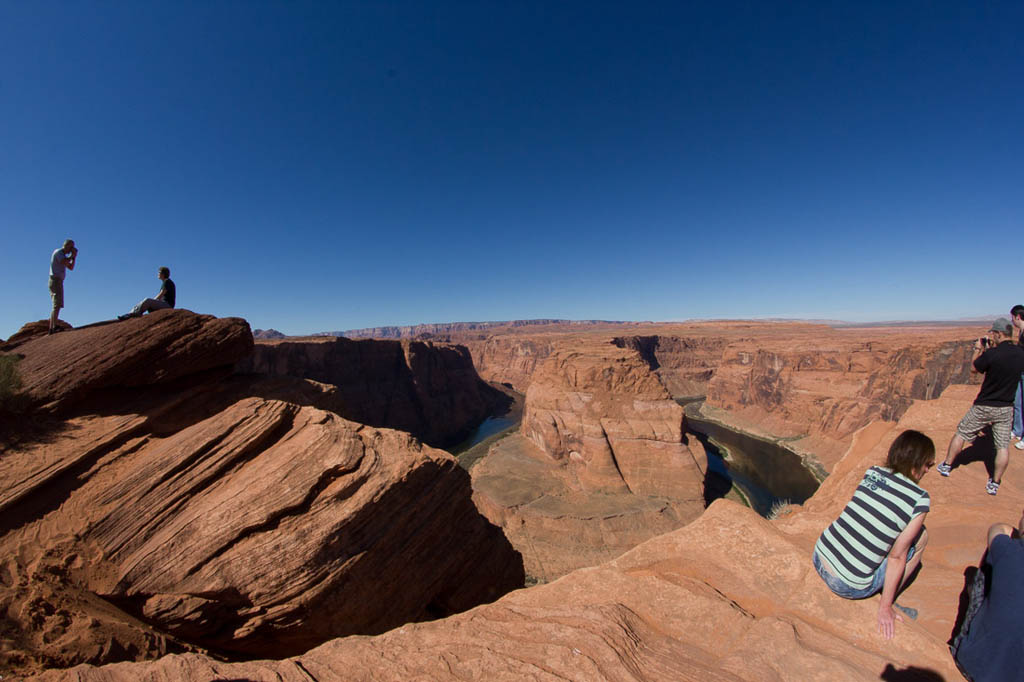 That's it! We were on our way to the Grand Canyon!
---