This post may contain affiliate links. Please see my advertiser disclosure for more details.
Ocean City, Maryland (Assateague State Park Camping Trip)
---
I'm desperately trying to get caught up on a lot of trip reports that I started and never finished! Today, I'm finishing up the report on our camping trip to Assateague State Park last year!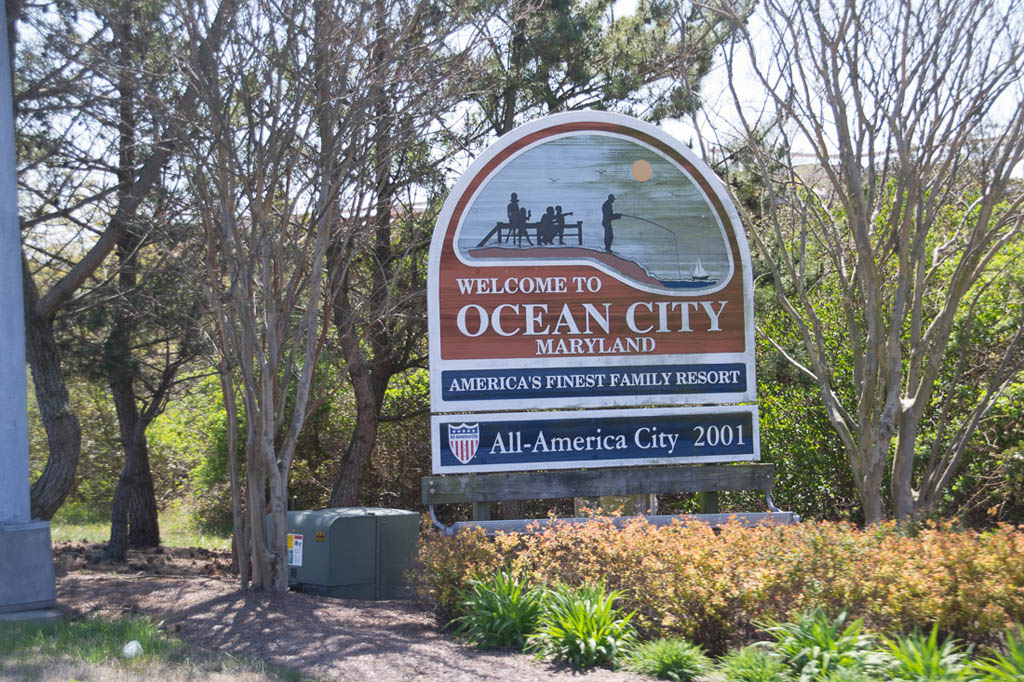 Assateague Island National Seashore is actually quite close to Ocean City. It seems like Ocean City is a HUGELY popular vacation destination for folks in the DC metro area and beyond. I have multiple friends and lots of family that go to Ocean City pretty much every year for a week during the summer. Ken's used to go to Ocean City pretty much every year with his family when he was growing up. He has many MANY home movies of him and his family having fun on the boardwalk or playing on the beach.
Interestingly enough, I had never been to Ocean City! So, since we were camping so close by, I definitely had to make a stop in Ocean City to see what all the fuss is about!
We actually ended up making two separate trips. The first trip was on a Friday, and pretty much everything was closed on the boardwalk (this was, afterall, April and not even close to peak season). So we walked around for a little bit, enjoying the sites of the beach and the huge waves thanks to the windy weather!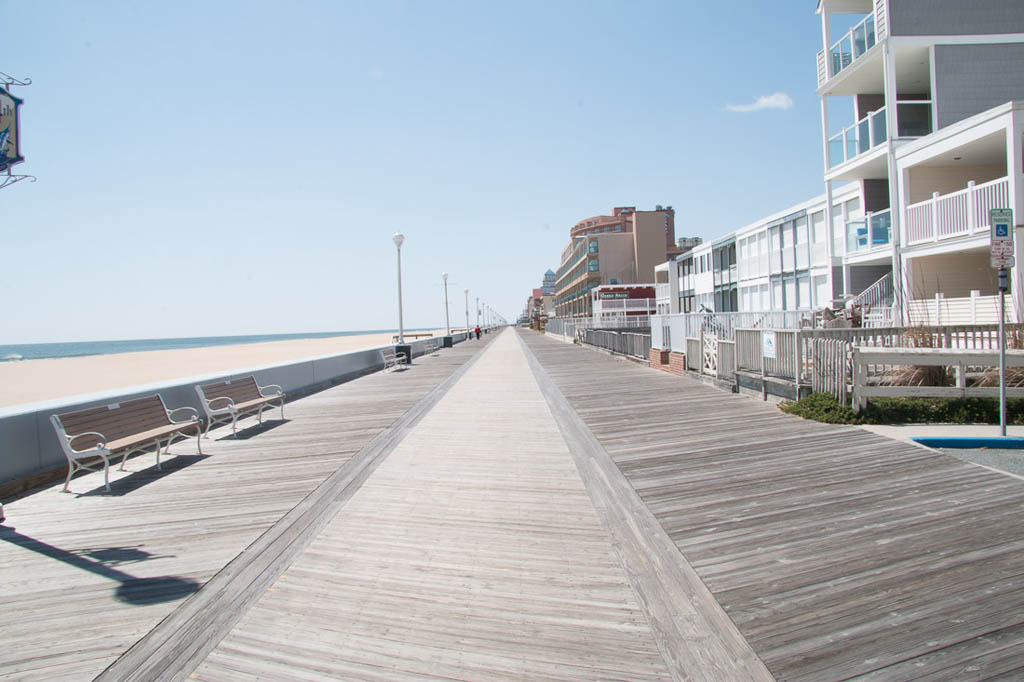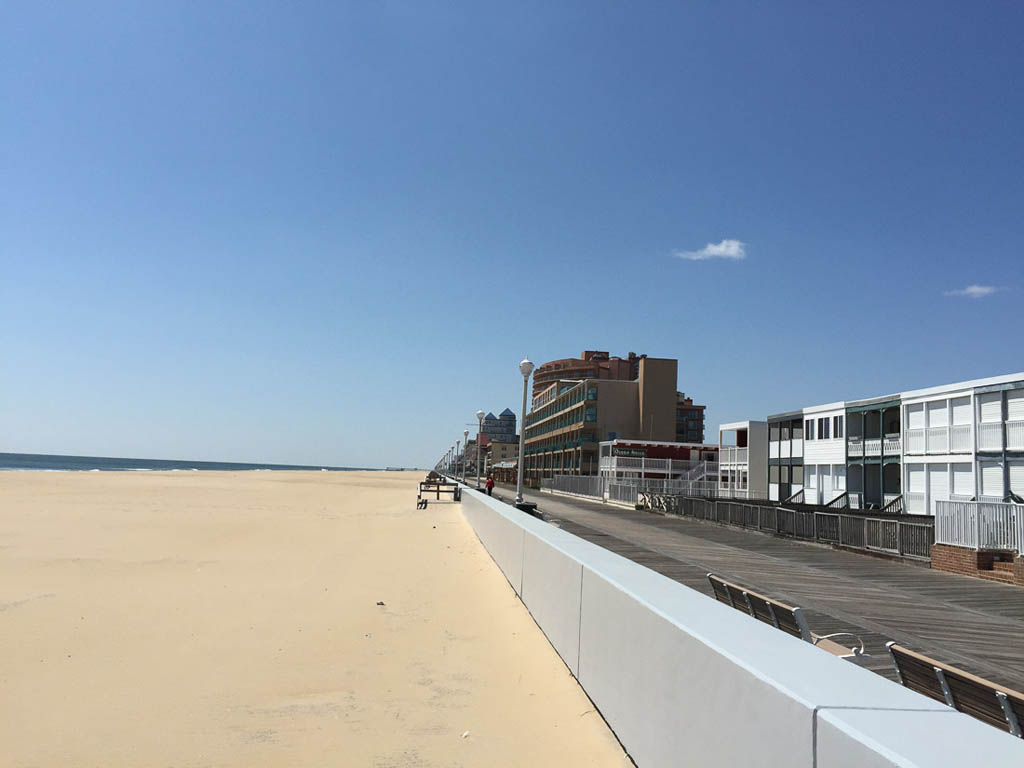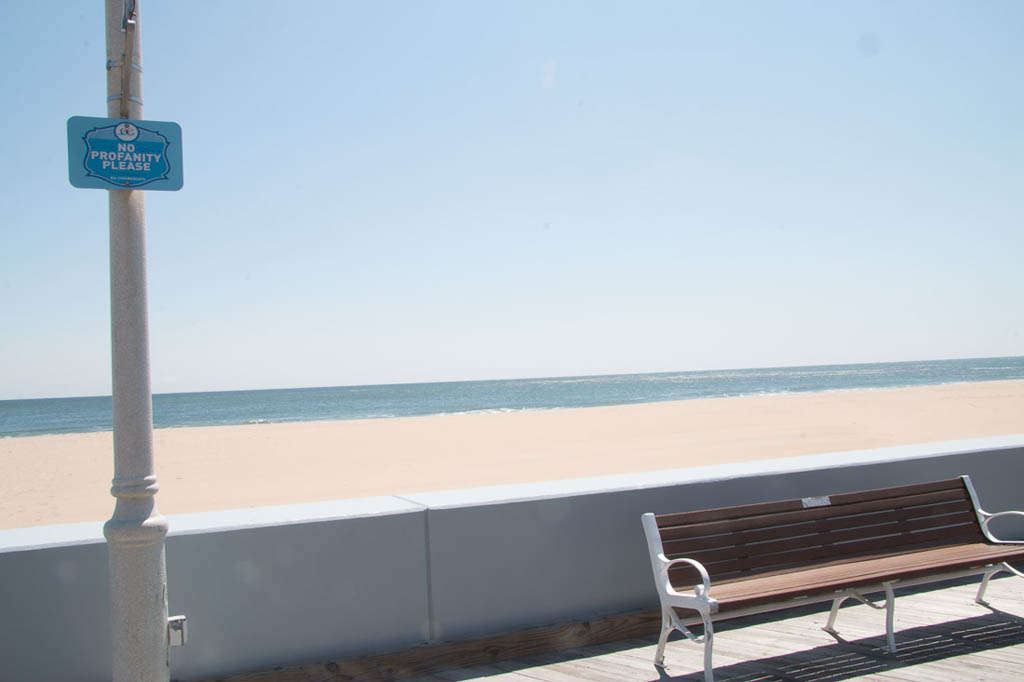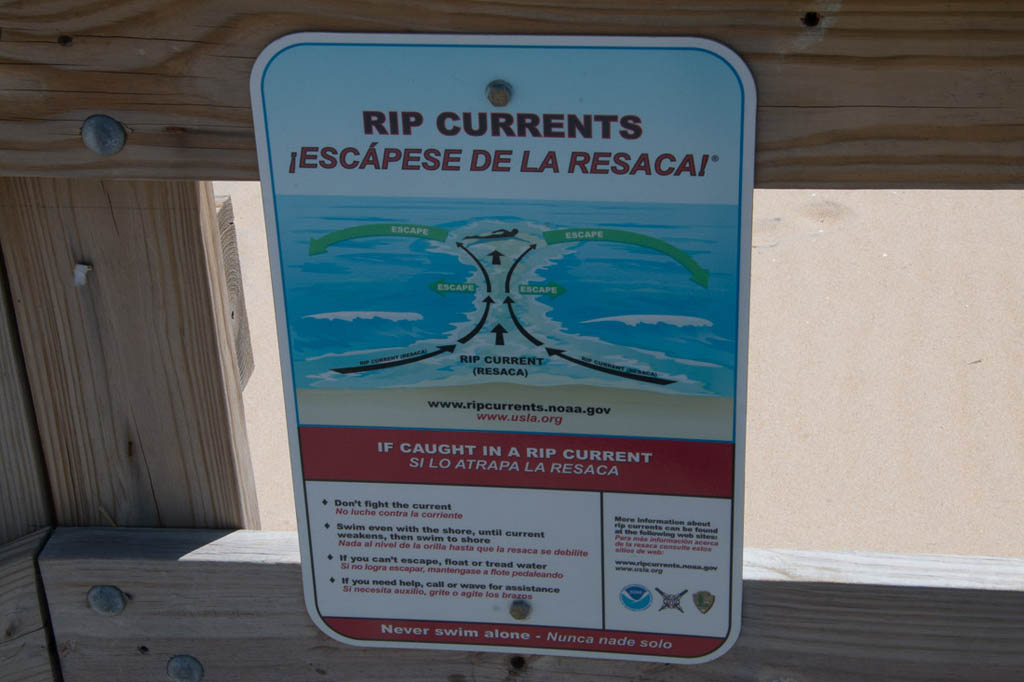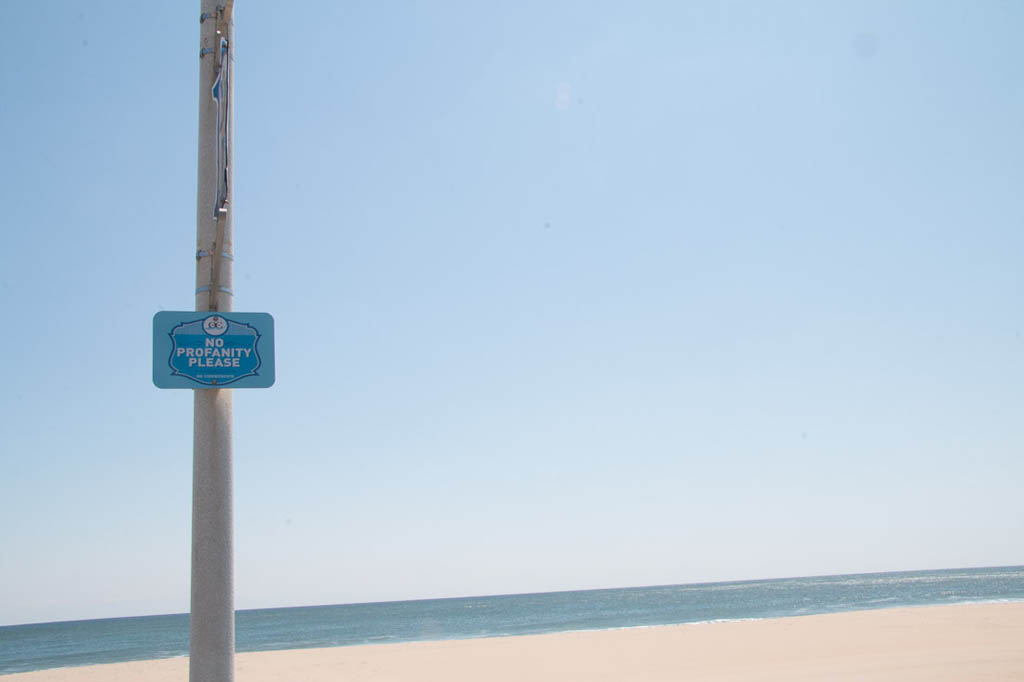 No profanity sign in Ocean City. As I took this picture, Ken quipped, "Are you taking a picture of that f*cking sign?"
Every picture I had ever seen of Ocean City before was always of completely packed boardwalks. So to see it like this, it was actually kinda creepy. Ken, who was a frequent visitor to Ocean City as a kid, concurred that it was definitely weird!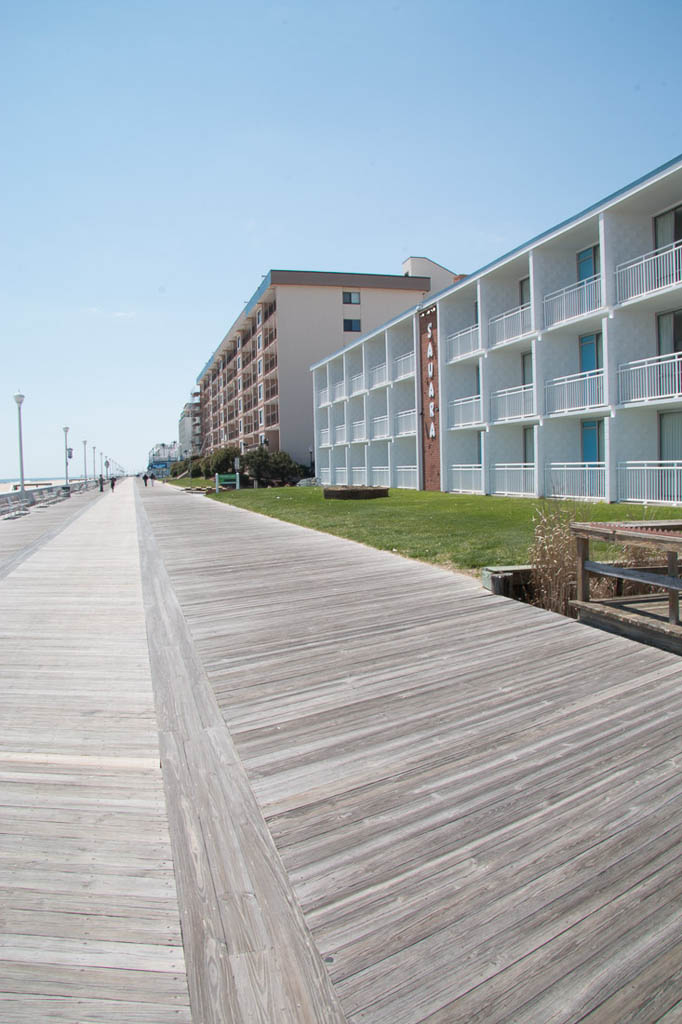 After a decent walk up and down the boardwalk, we left. We were so hungry and couldn't find a single open restaurant along the boardwalk. Womp womp.
We grabbed some lunch, did some hikes at Assateague, and then turned in early at our campsite.
Then we went back to Ocean City the next day. The boardwalk was much more crowded than I had expected for a chilly, drizzling Saturday afternoon!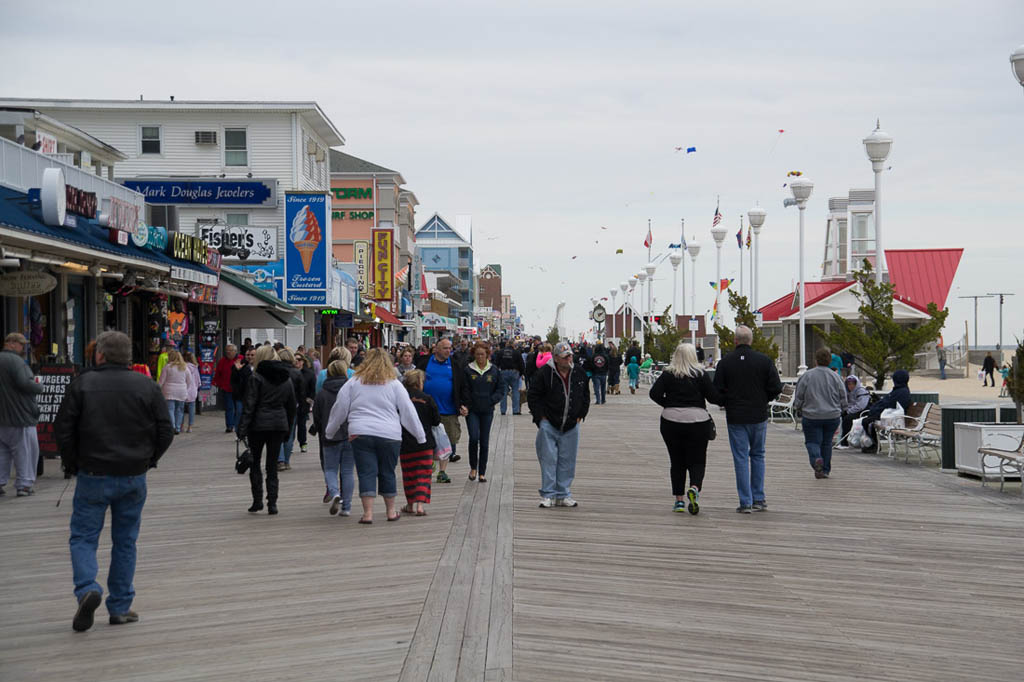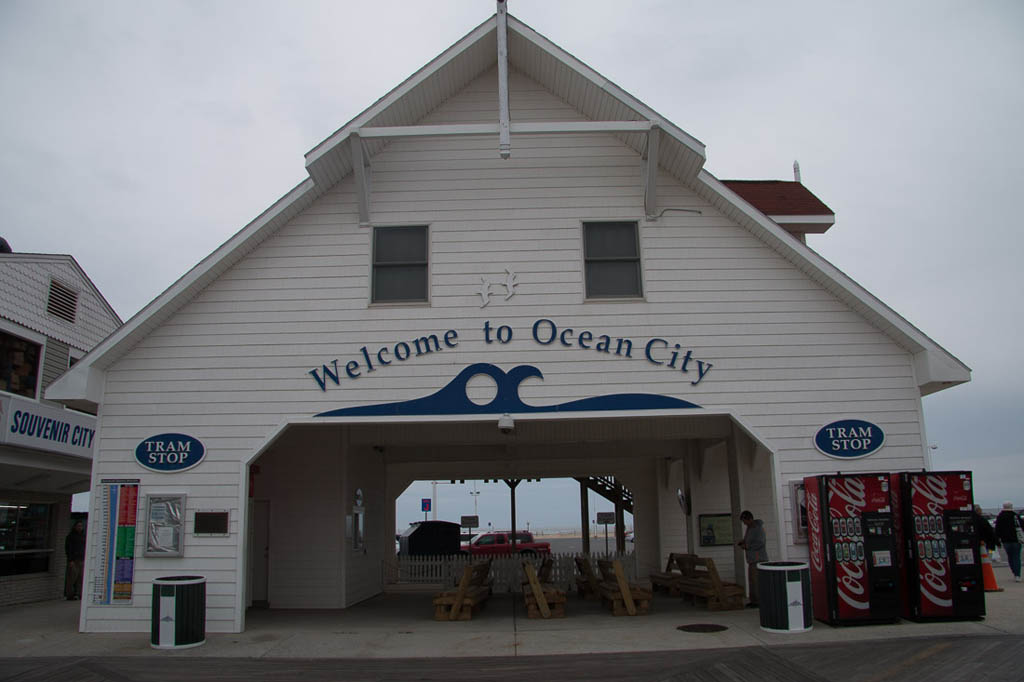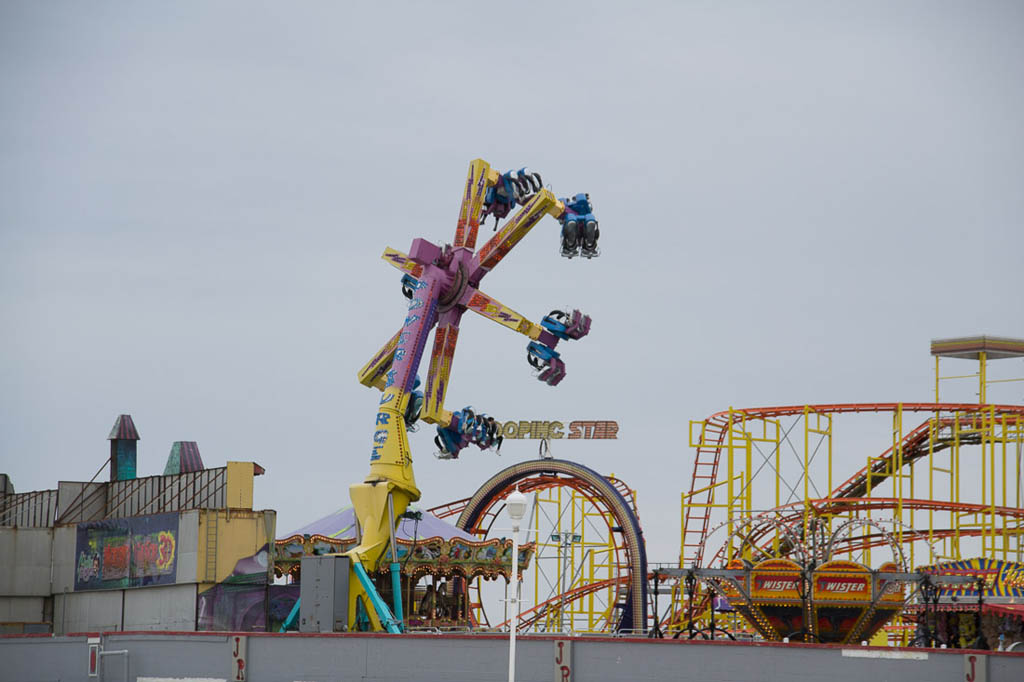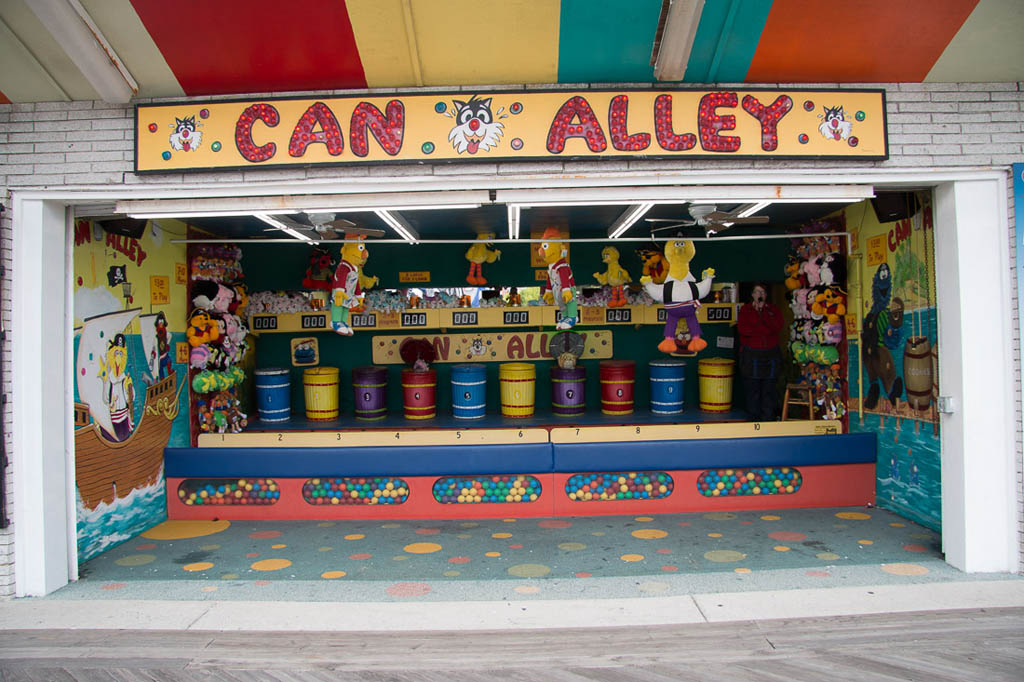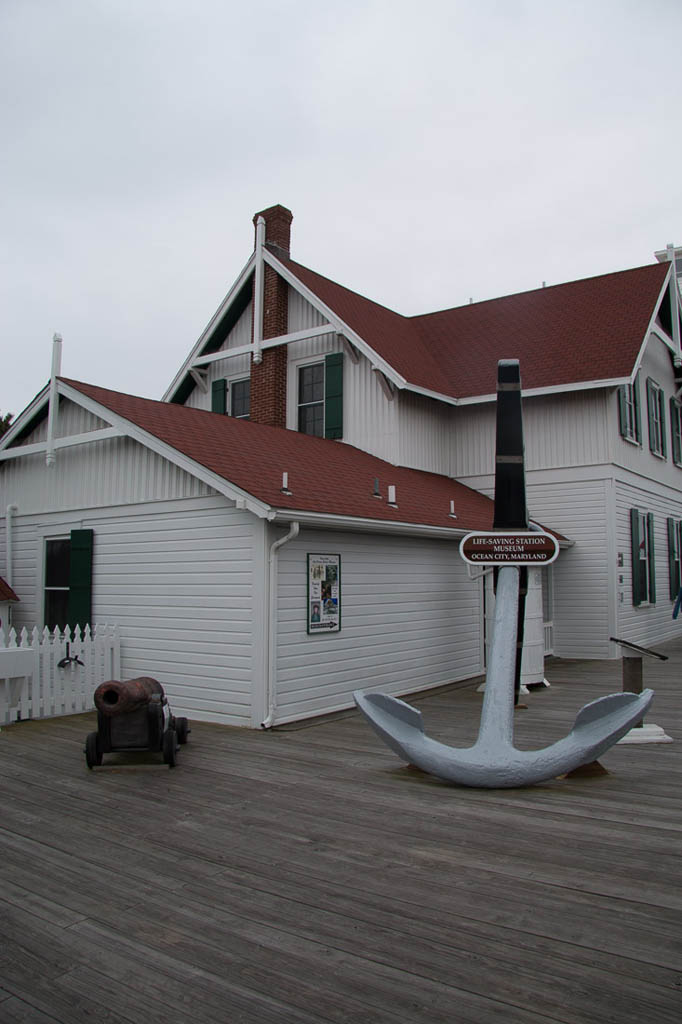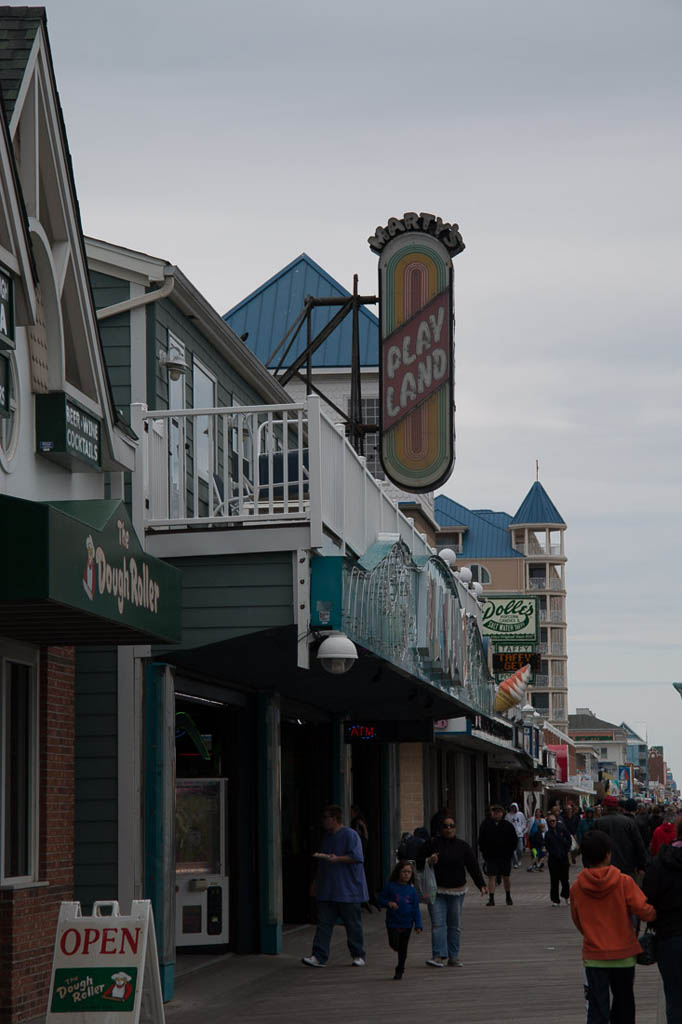 Running on the boardwalk seems pretty popular, and I liked this sign at the very end of the boardwalk. Love how well-worn that spot is!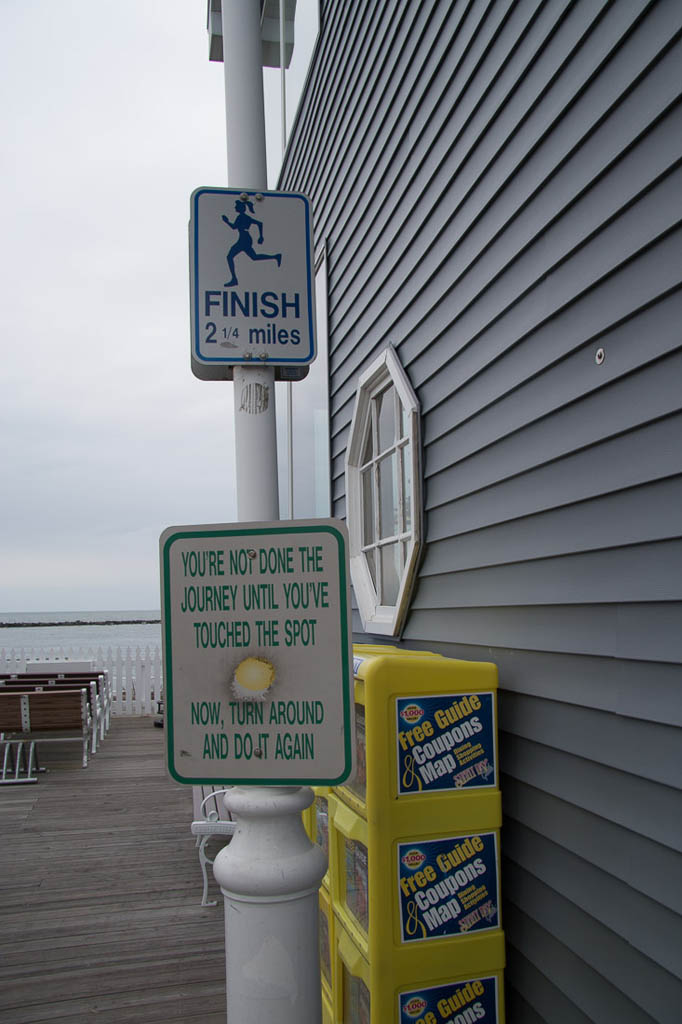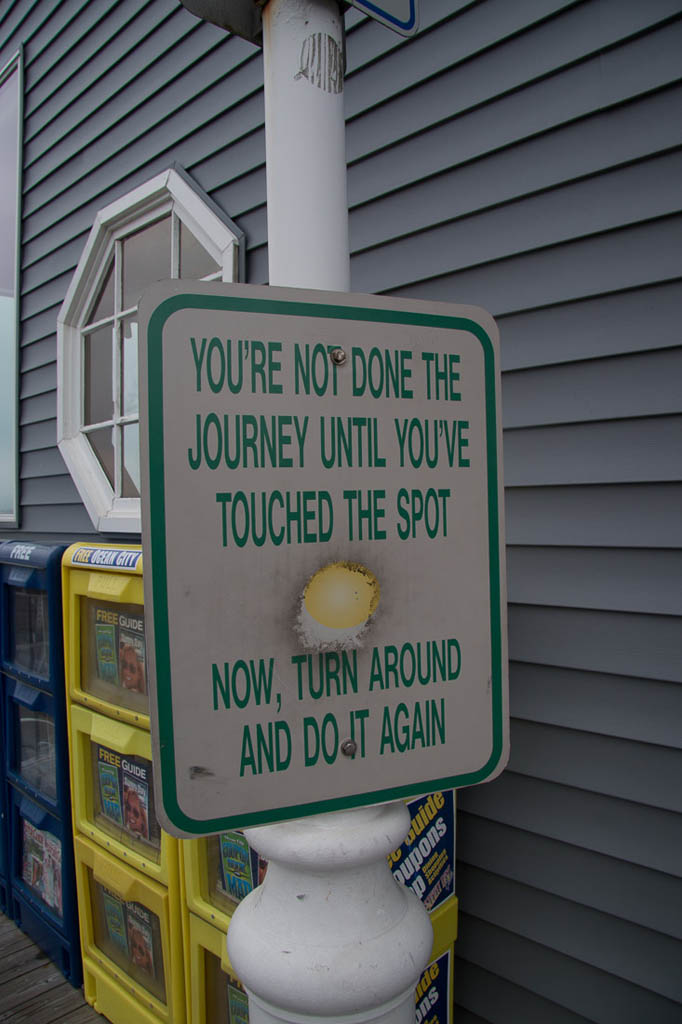 We went into this place with kids rides. Ken had specific memories of going to this place and he said he had so much fun there. But he was pretty sure not a single ride in the building had changed since the 1980s. Everything looked kinda old and sad and decrepit.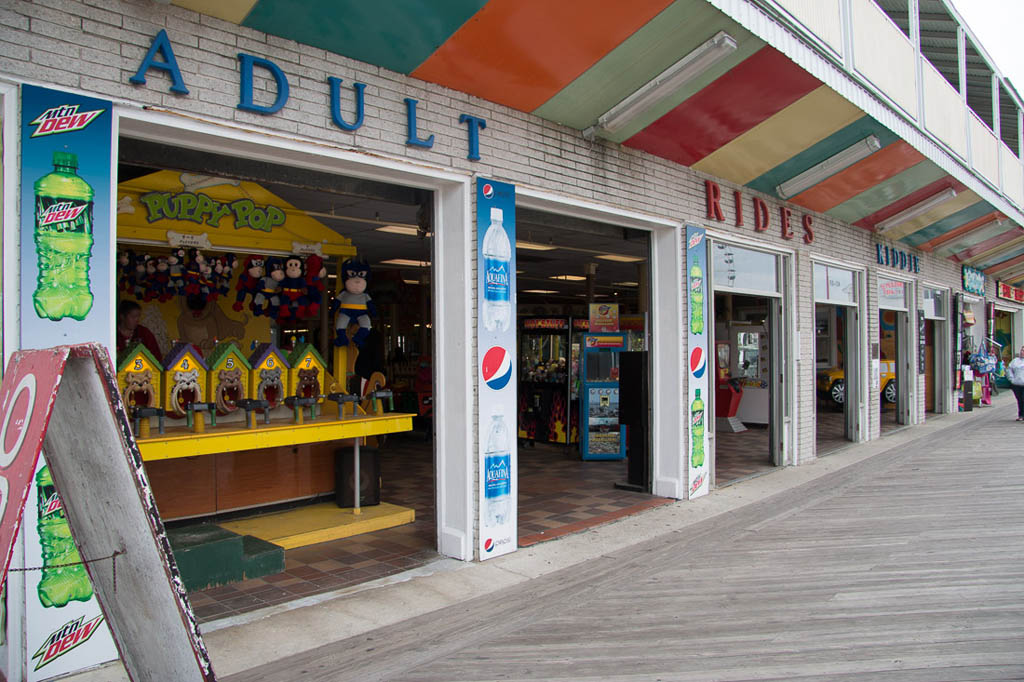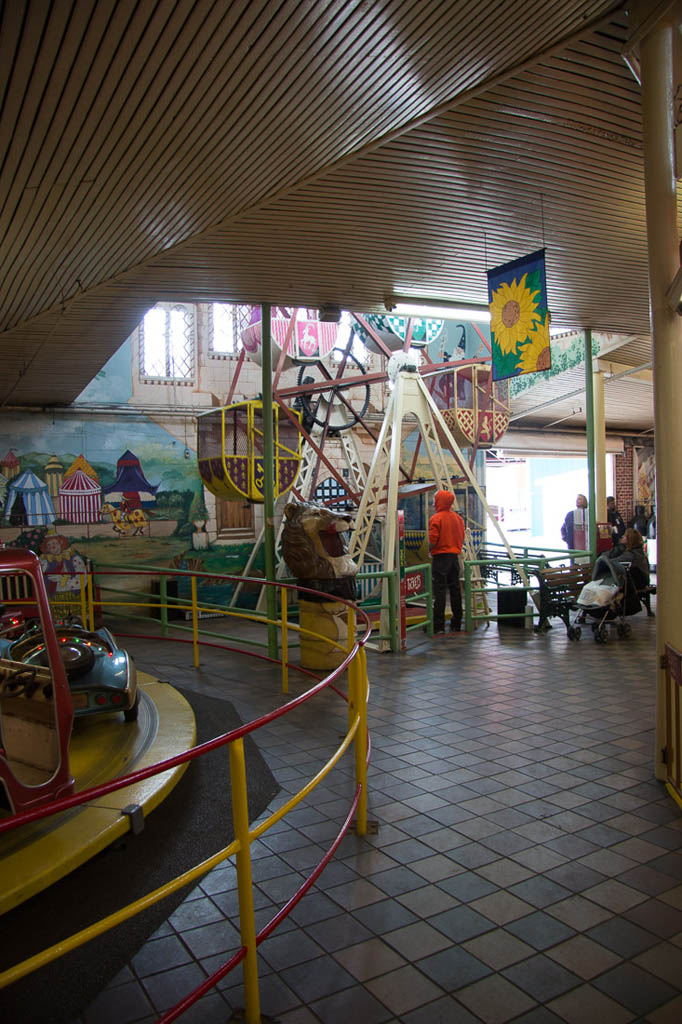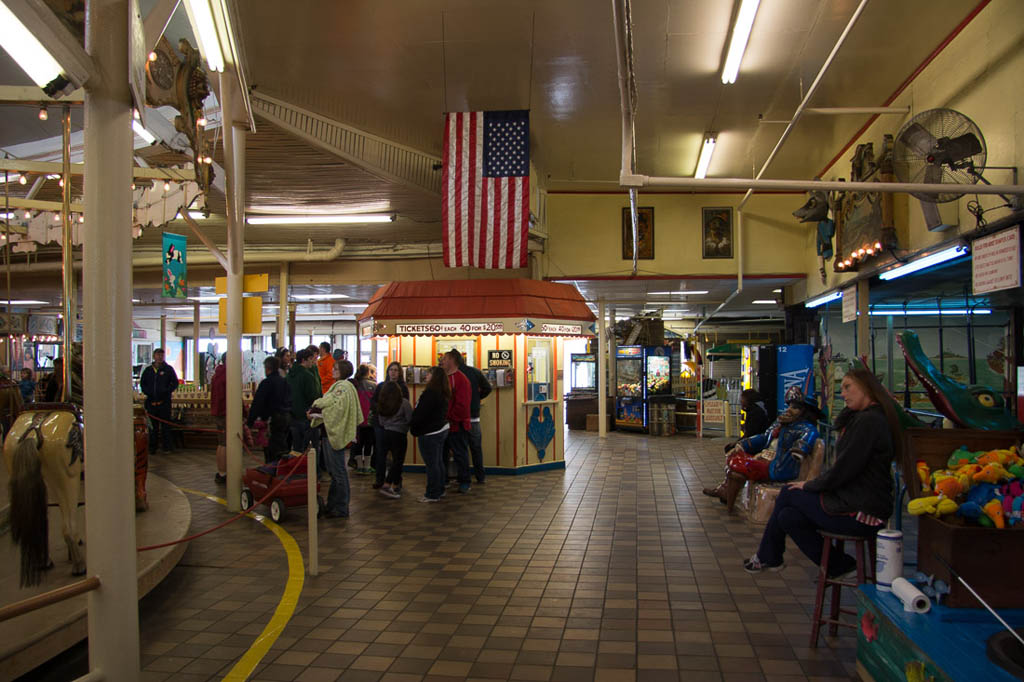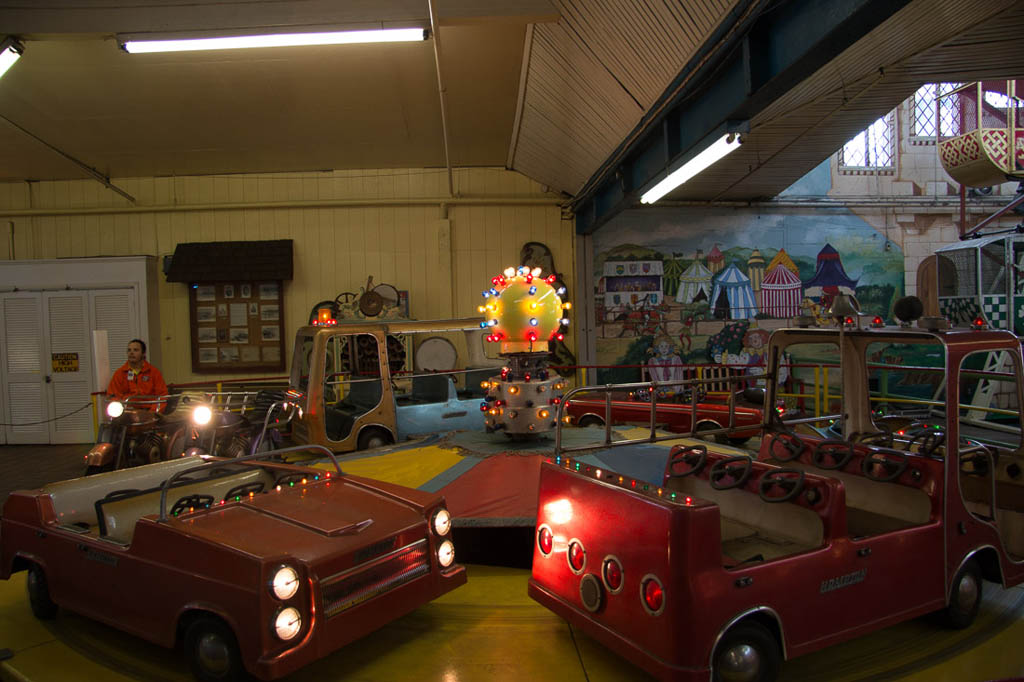 We decided to partake in three classic Ocean City experiences (so I'm told!). First, skeeball!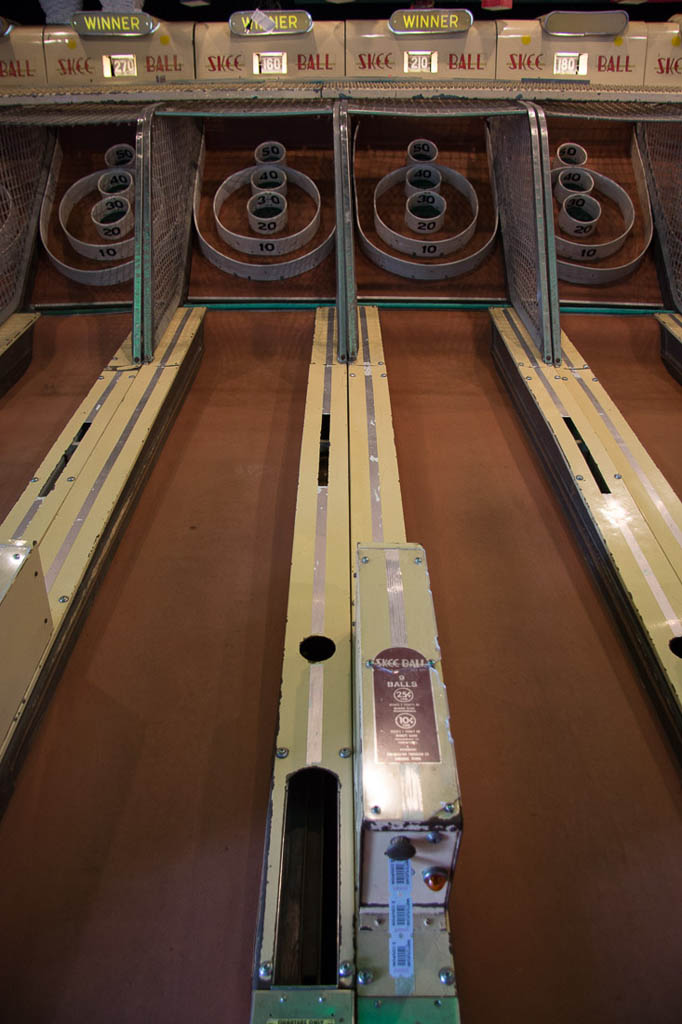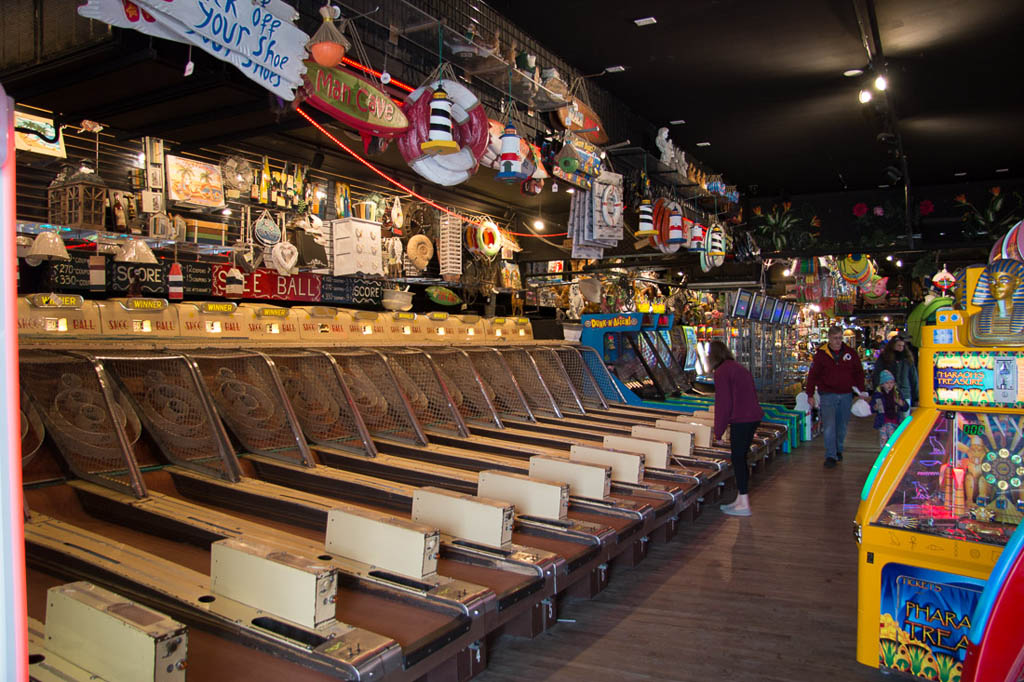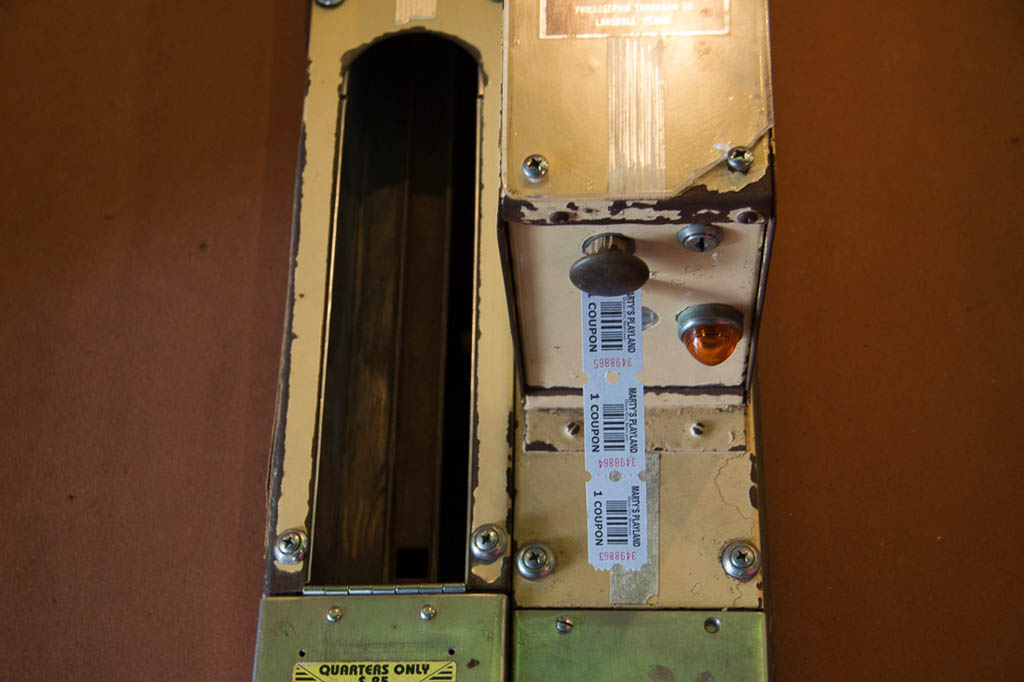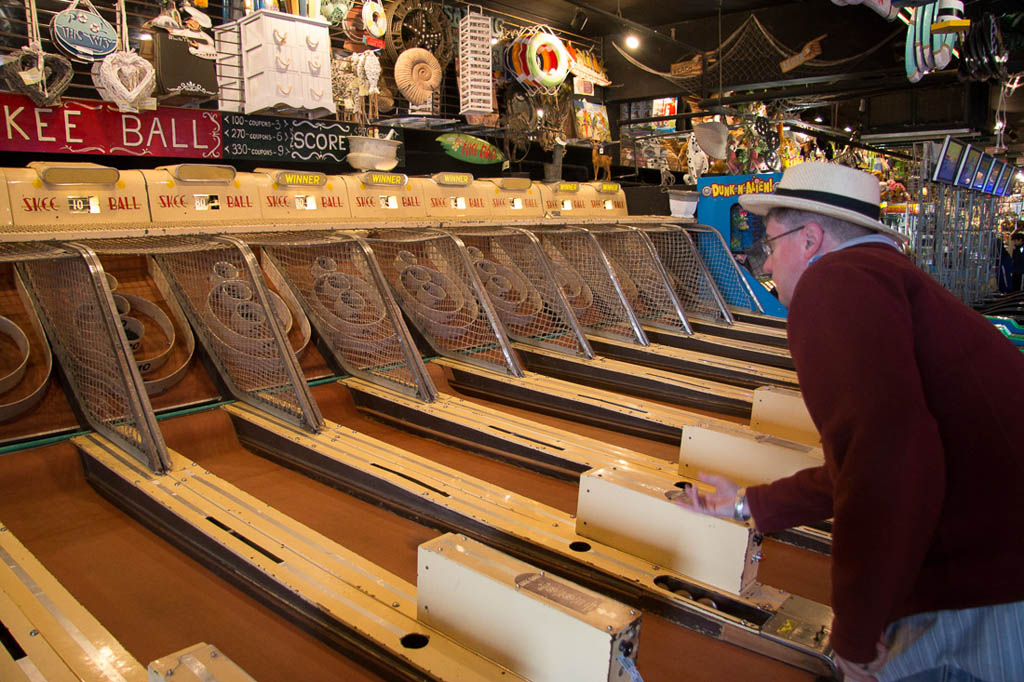 Second: Thrashers french fries.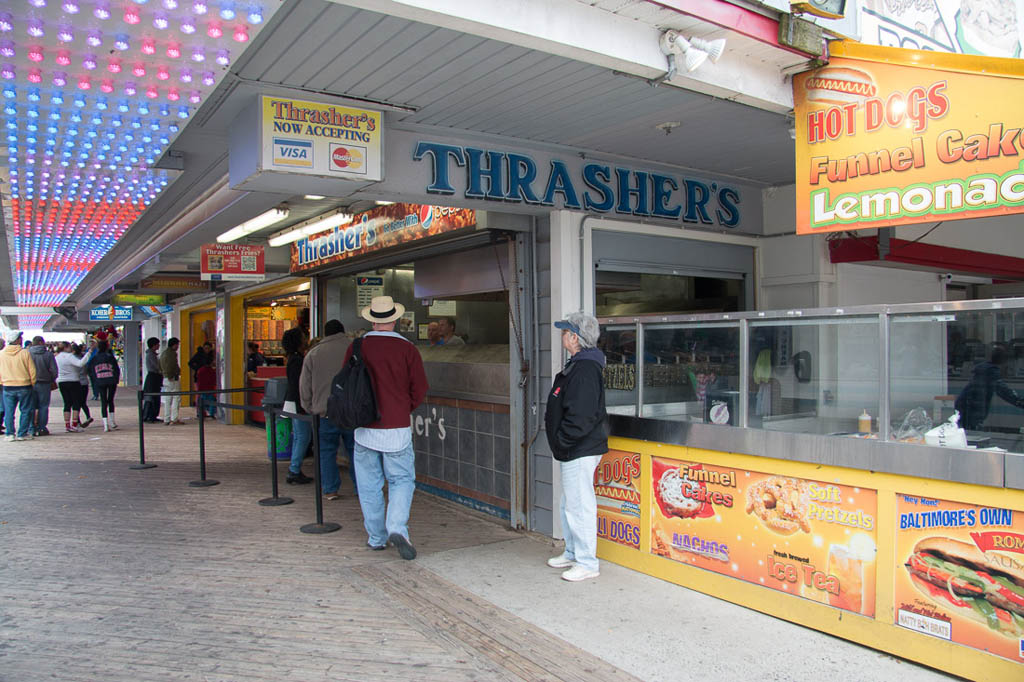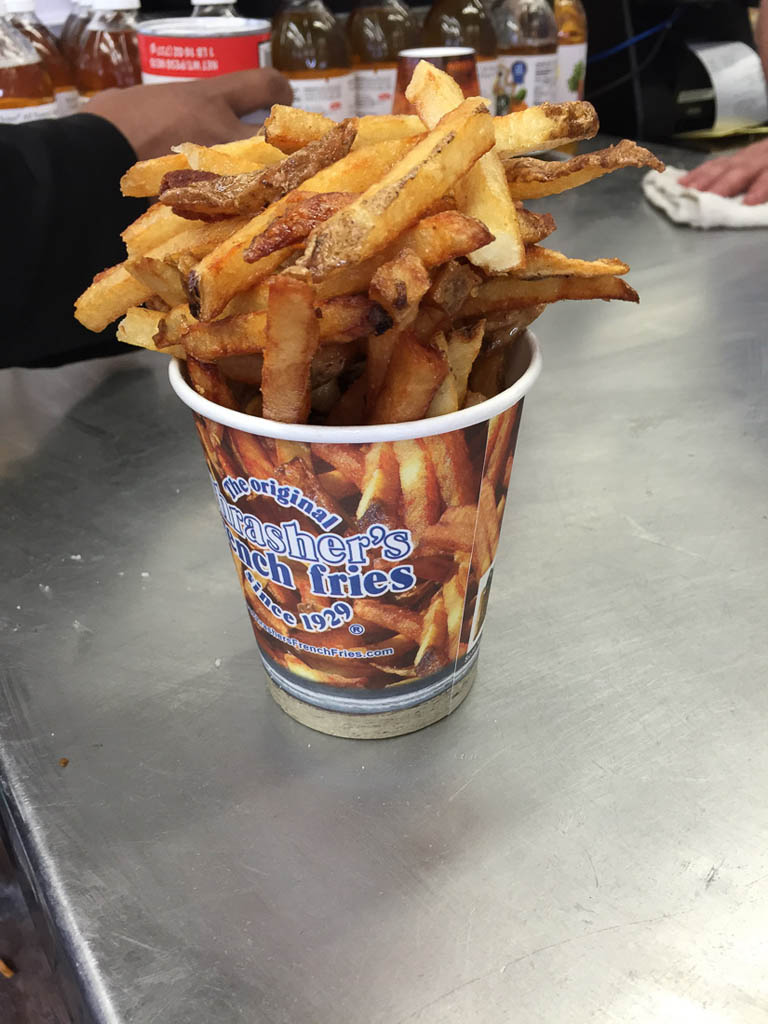 But no ketchup?!?!?! For real? This is 'Murica. Give me my ketchup!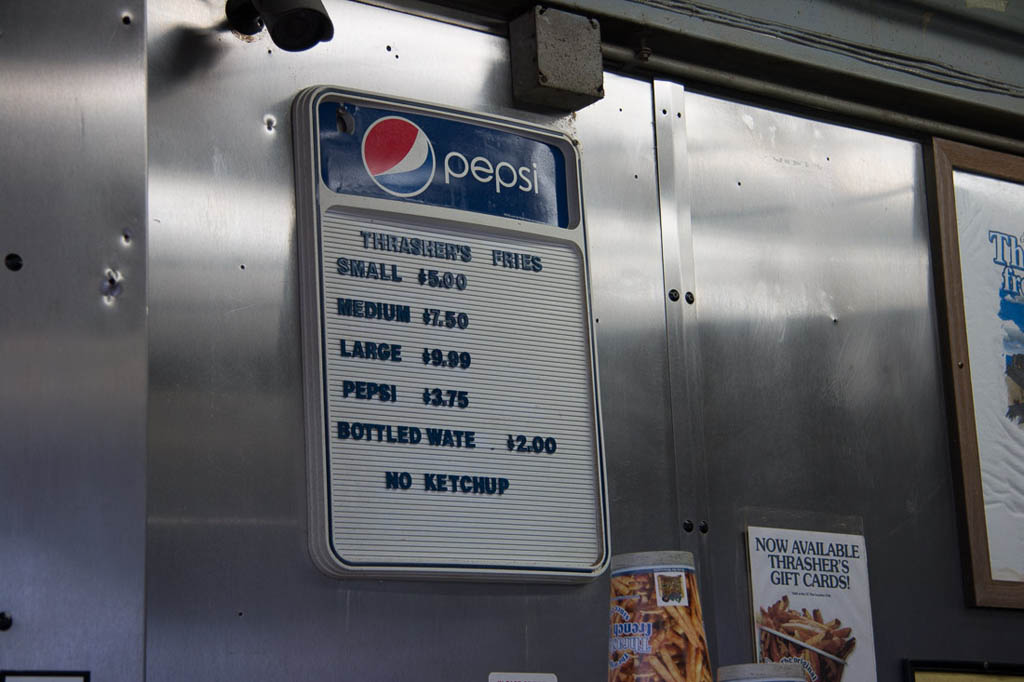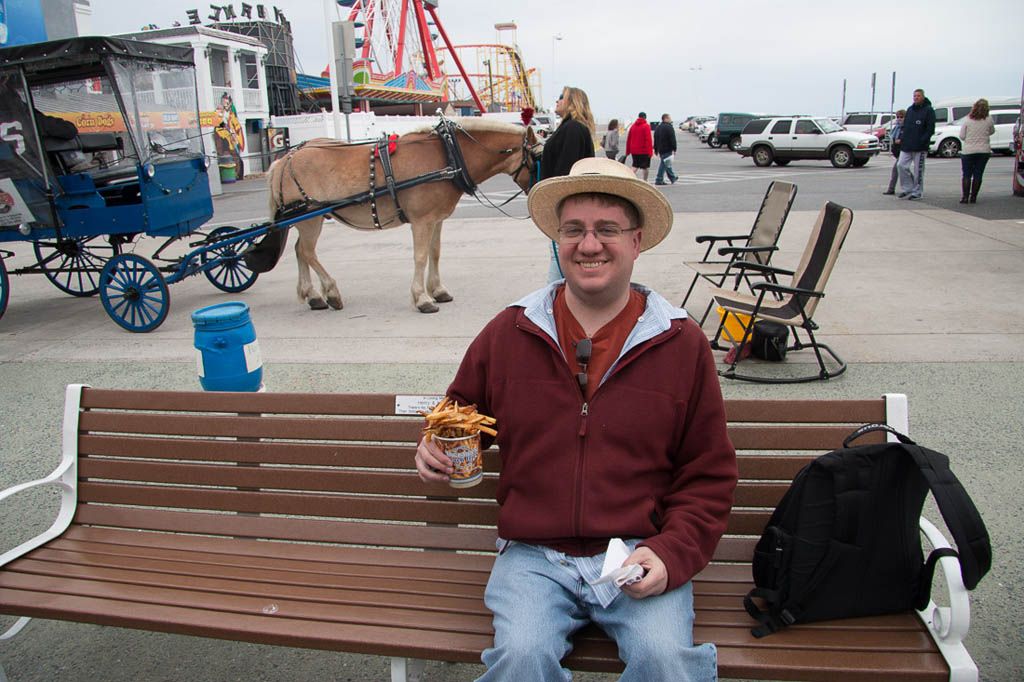 Third, a stop a Fractured Prune Donuts.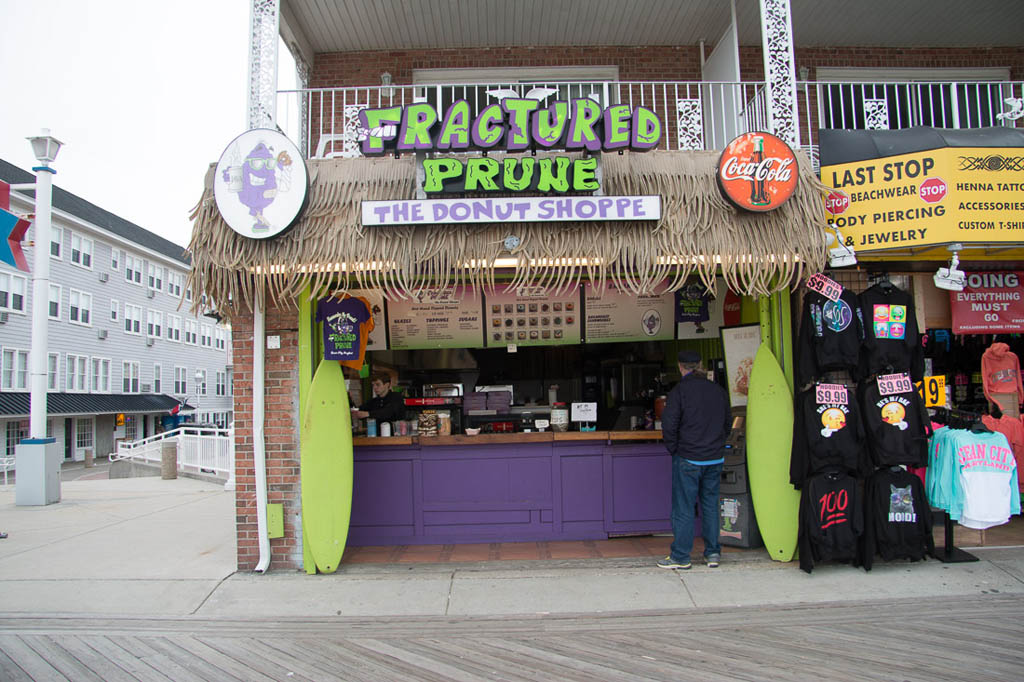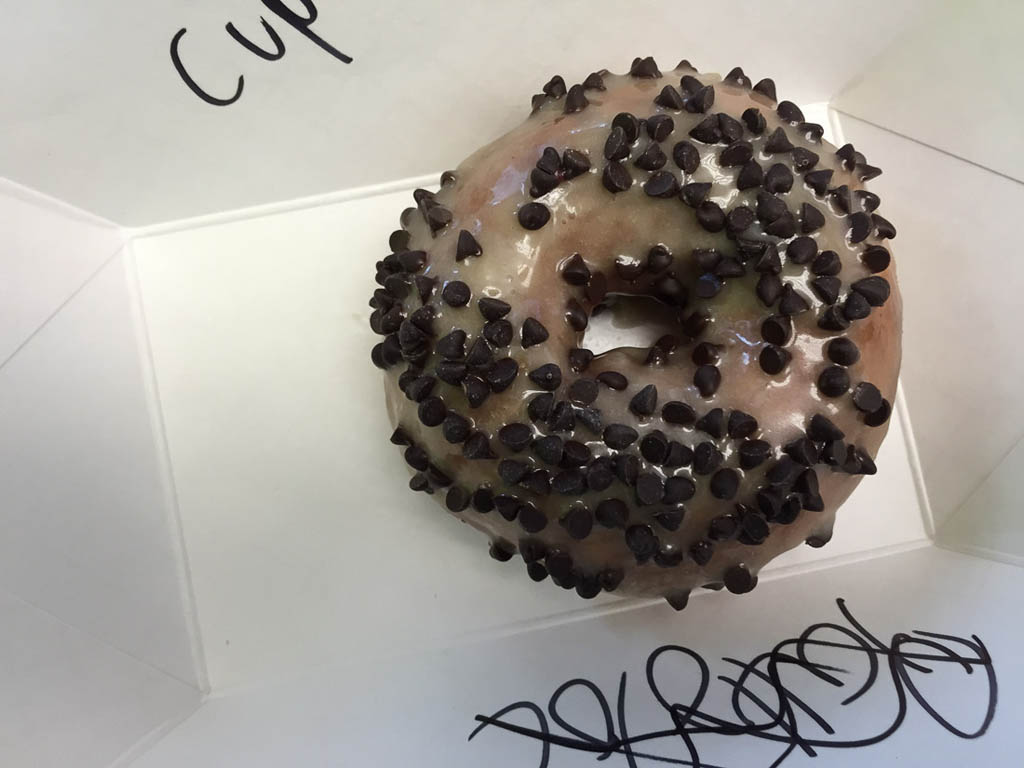 Peanut Butter Cup Donut from Fractured Prune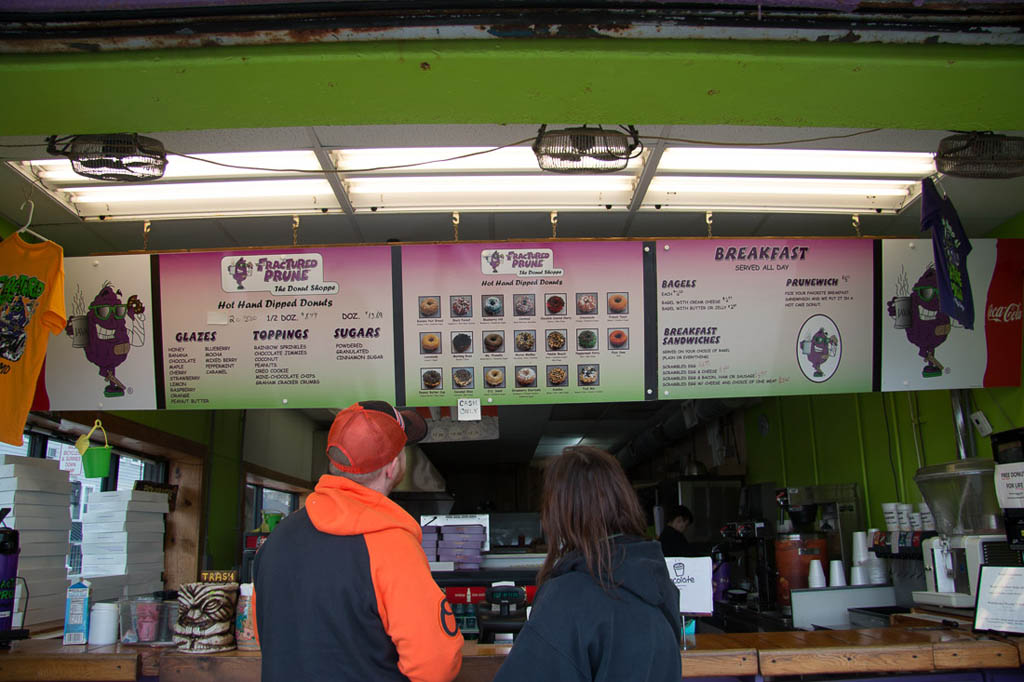 The donuts at Fractured Prune were a bit too "fancy" for Ken's taste, so he opted to pick up some fudge from Candy Kitchen. (A stop he always made when he was a kid).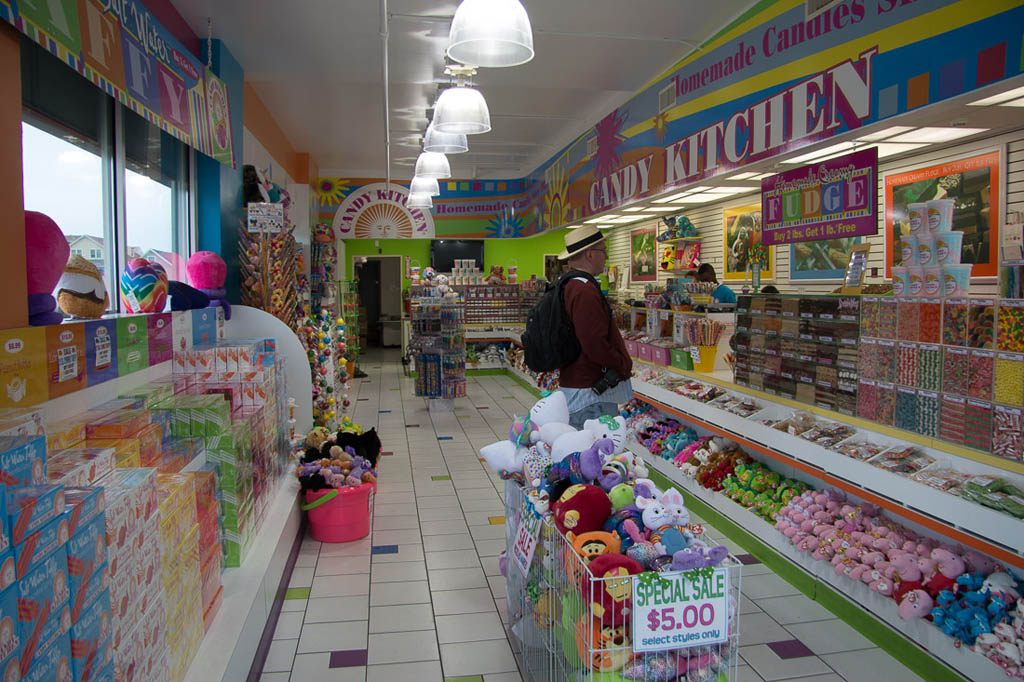 But I thoroughly enjoyed my donut! So warm and gooey.
We grabbed a late lunch, and then we were done! I was happy I finally got to see Ocean City!