This post may contain affiliate links. Please see my advertiser disclosure for more details.
Well, the title says it all I think. Ken and I bought a new investment property! In keeping with our goal of retiring early, we think this new house will be great for supplementing our income in our eventual early retirement. This is now our second investment property. (You can read more about our first property in some of our older posts, like right after we closed on the first property, our initial lessons learned as investment property owners, and some of the downsides of being a long distance landlord). We purchased this second property in the same area where we purchased our first one, so we'll be long distance landlords once again. But, it's not a huge deal. The area where we invested is near where I grew up and where my dad lives, so I go to the area fairly regularly.
The buying process was not without its annoyances however. I'll post separately about the details, but, long story short: We, as buyers, almost found ourselves on the hook for paying a portion of the realtor's commission. If you're familiar with the home buying process, sellers always bear that responsibility.
So, with that information, we dumped our buyer agent to save costs. We used a title company to facilitate the closing process. To make the offer, we found an offer template online, which we submitted directly to the seller agent.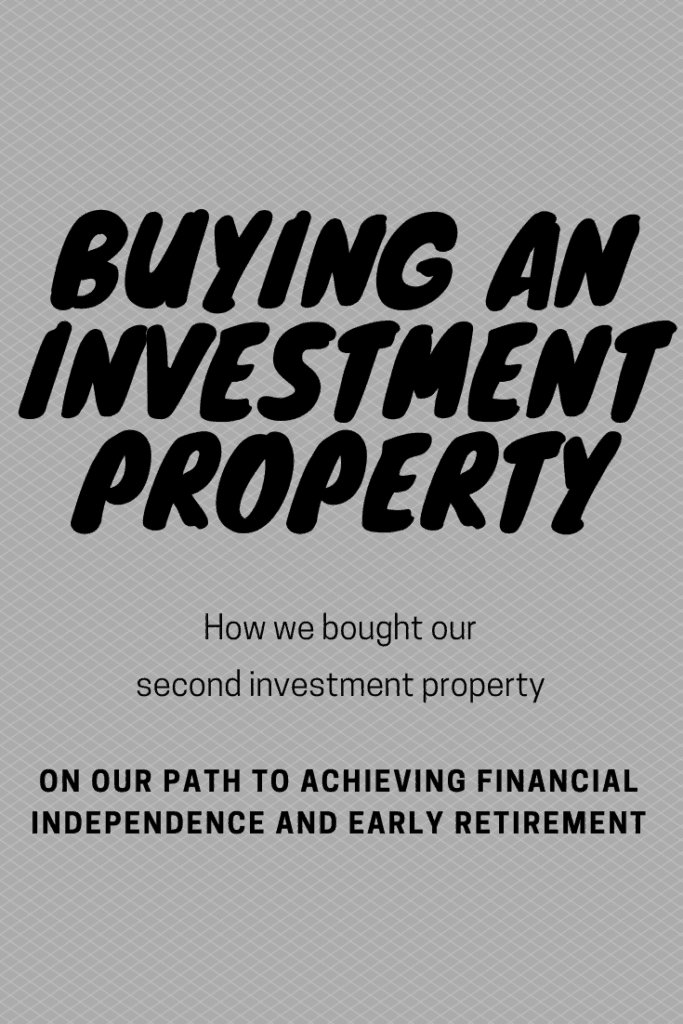 The Cost of Buying the Investment Property
The small single family home was listed for $39,000 and had been on the market for nearly a year. We decided to make an all cash offer on the house for $32,000. The buyers accepted our offer, with one minor contingency. The seller's said that at $32,000, it would be an "as-is" sale. We were still entitled to do a home inspection and to walk away if the inspection revealed costly issues. But, the sellers said that they would not give any concessions for improvements.
Given the safety net of the inspection process, we decided to proceed, and the buyers accepted our offer of $32,000.
Because we were not getting a mortgage, the closing process moved pretty quickly. We closed on the house less than a month after making the offer.
The home inspection did reveal some issues, but nothing that seemed like a deal breaker. The bigger things were:
The house needed some extra support in the basement ceiling joists. The main floor had some significant sagging in spots.

There was some old termite damage. The termites had been remediated around 2004 (based on the "seller disclosure form" that sellers are required to fill out in Pennsylvania), but some of the damaged wood remained.

The shower, when on, leaked substantially into the basement. We expect that this was because the bathtub "surround" was pulling away from the wall.

There were other miscellaneous plumbing issues that would need remediated, like old leaky pipes, a broken laundry/utility sink, and two very small gas leaks.
All told, we're going to spend about $5000 on repairs to address the above things, plus lots of other little things (installing smoke and carbon monoxide detectors, fixing some broken trim, cleaning gutters, replacing several elements of plumbing, etc.).
Great Cash Flow
Our property manager estimates that we'll be able to get $750 – $800 per month in rent. Not bad for a $32,000 house! We're well within the 2% Rule of Thumb for real estate investing.