This post may contain affiliate links. Please see my advertiser disclosure for more details.
---
Ken and I packed a LOT of activities into our short 2.5 days in the Big Sur and Carmel area.
But, of all the things there is to do in that area, simply driving along the Pacific Coast Highway and pulling over at various lookout points is by far the most simple, but scenic, ways to see the area.
Along the Pacific Coast Highway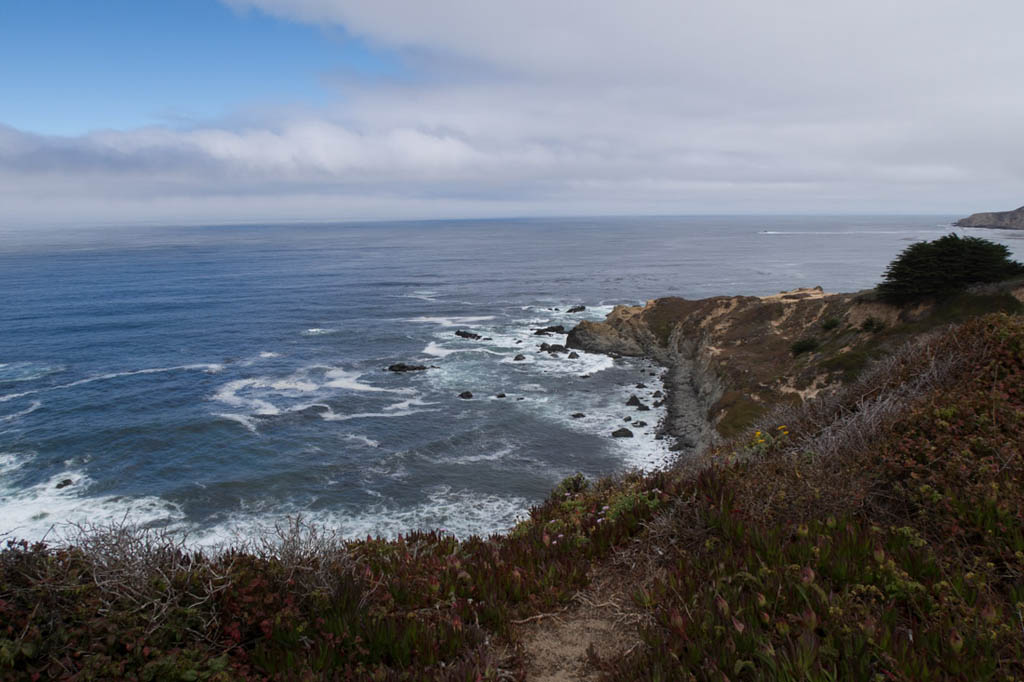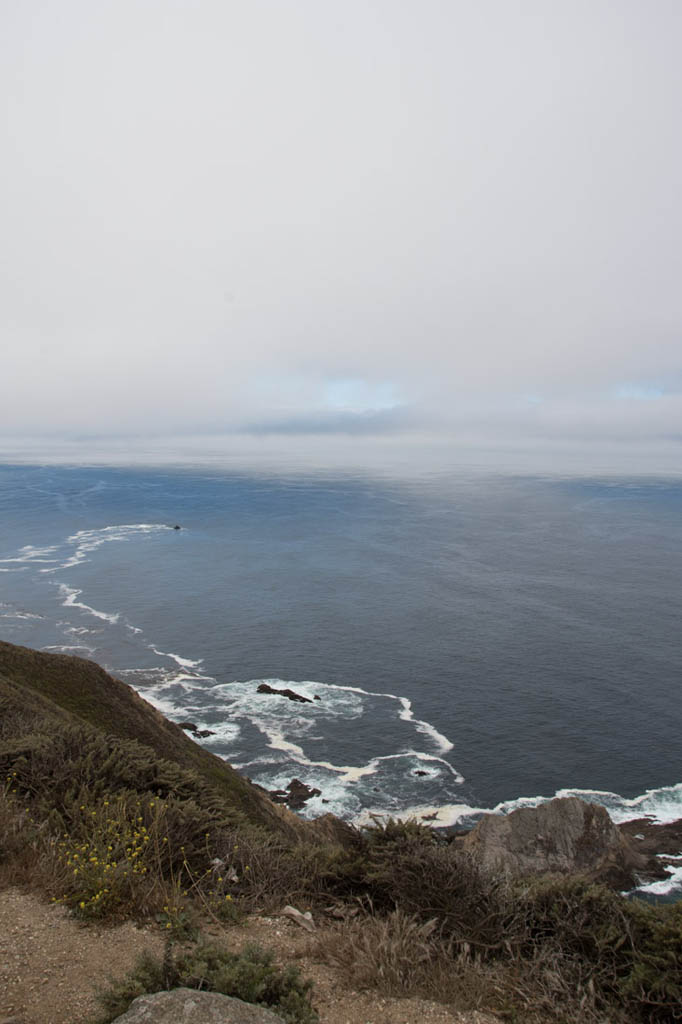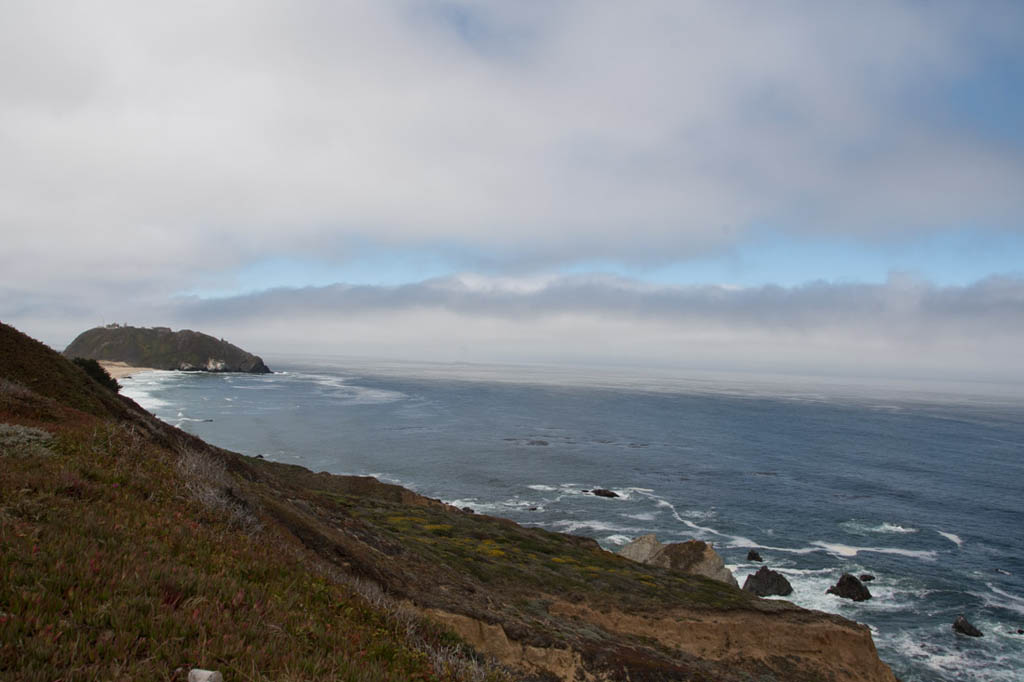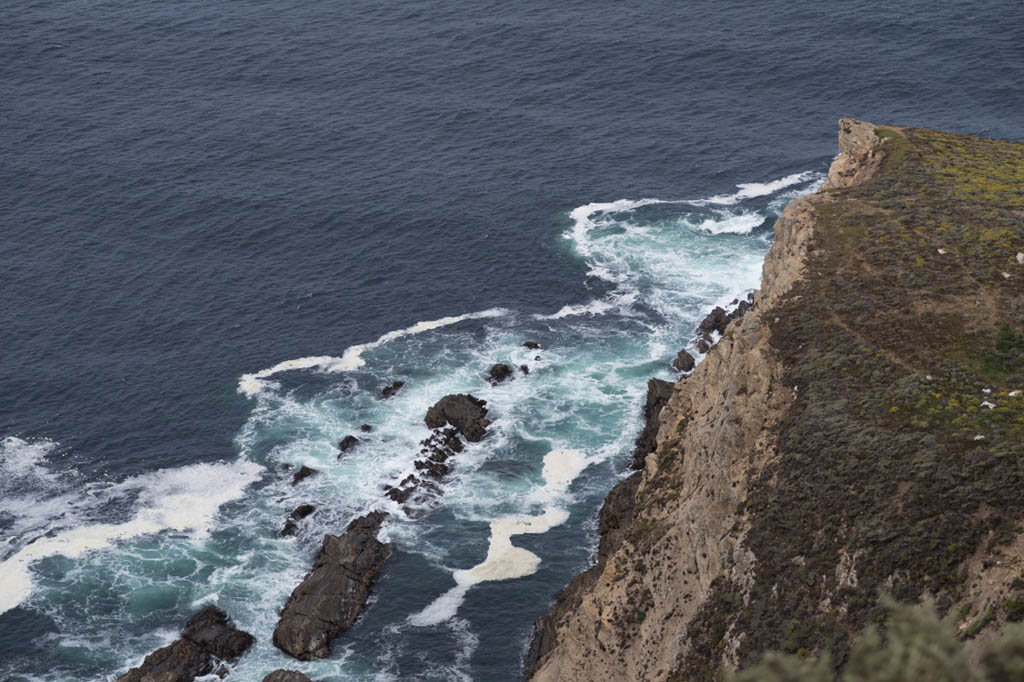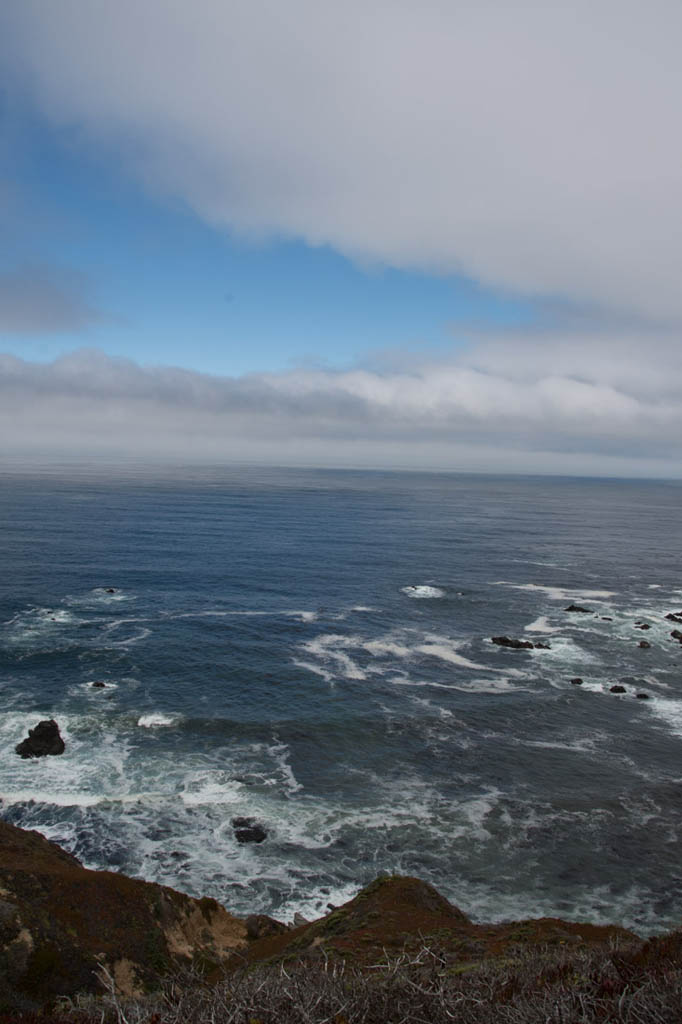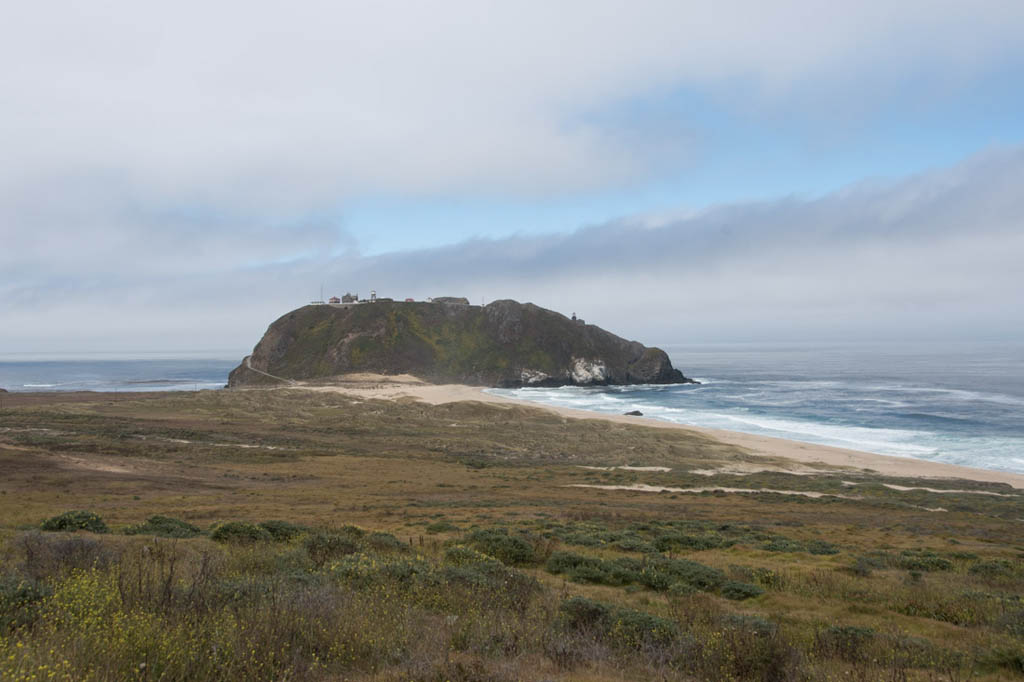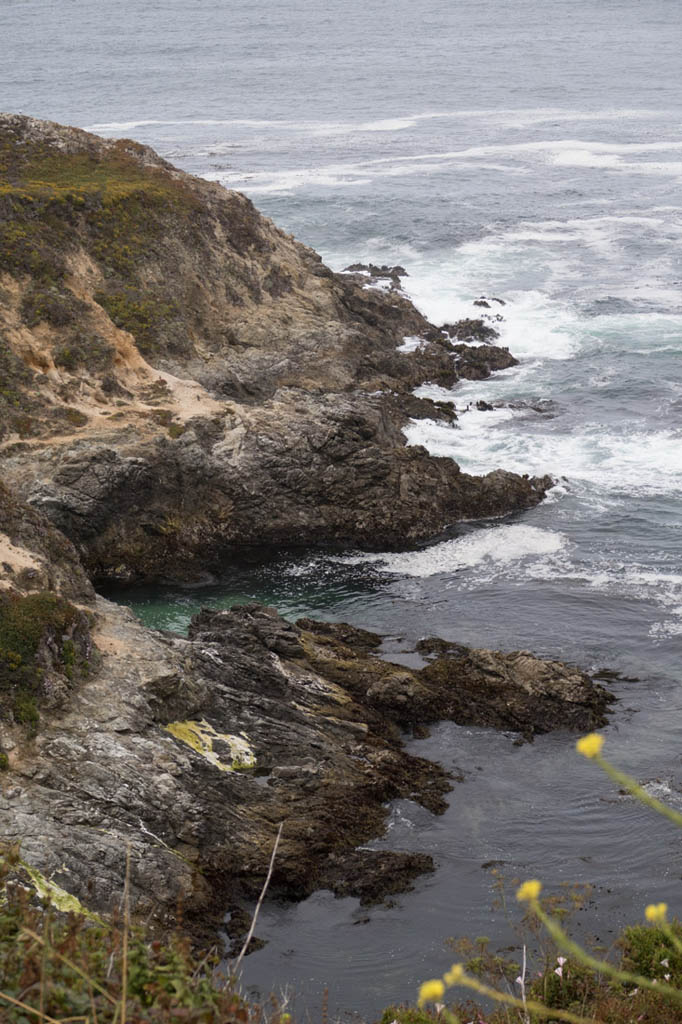 And, there are many bridges in that area, one of the most famous and scenic is the Bixby Creek Bridge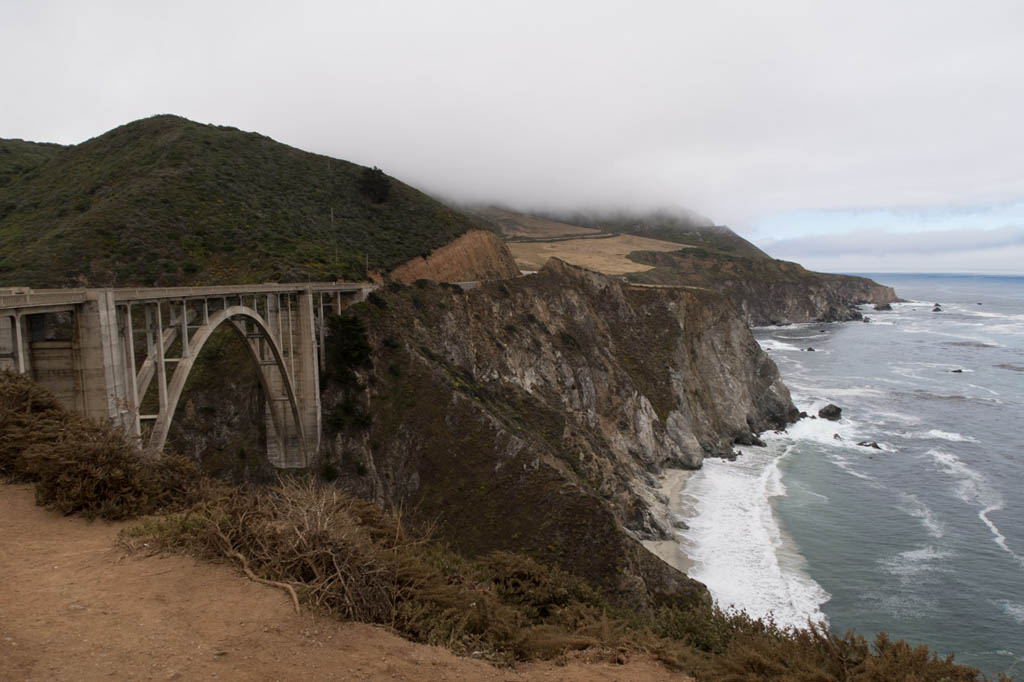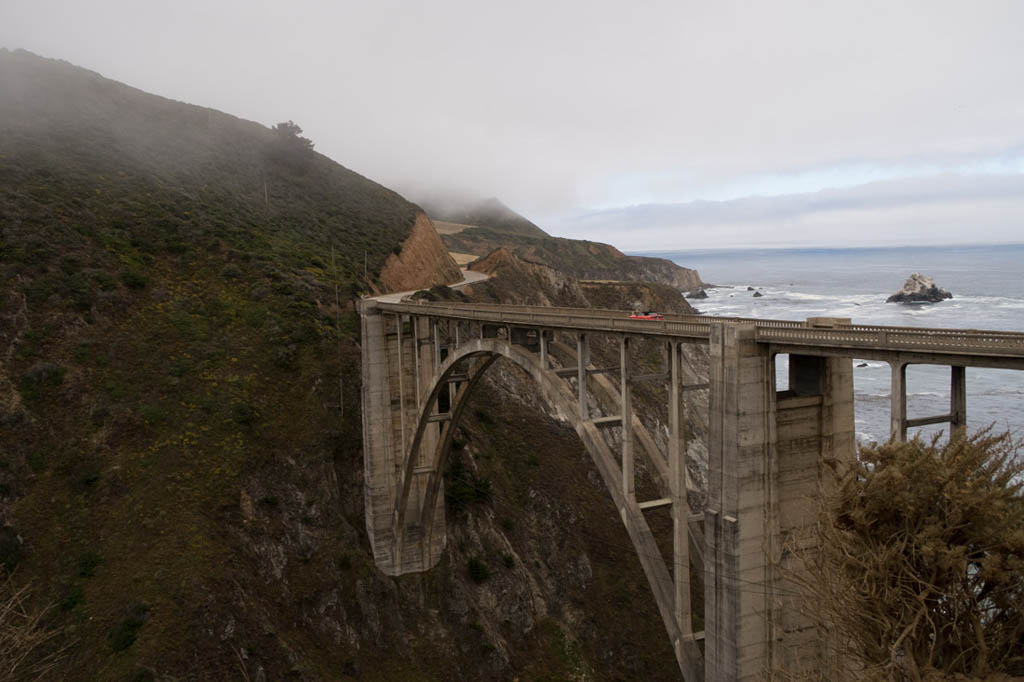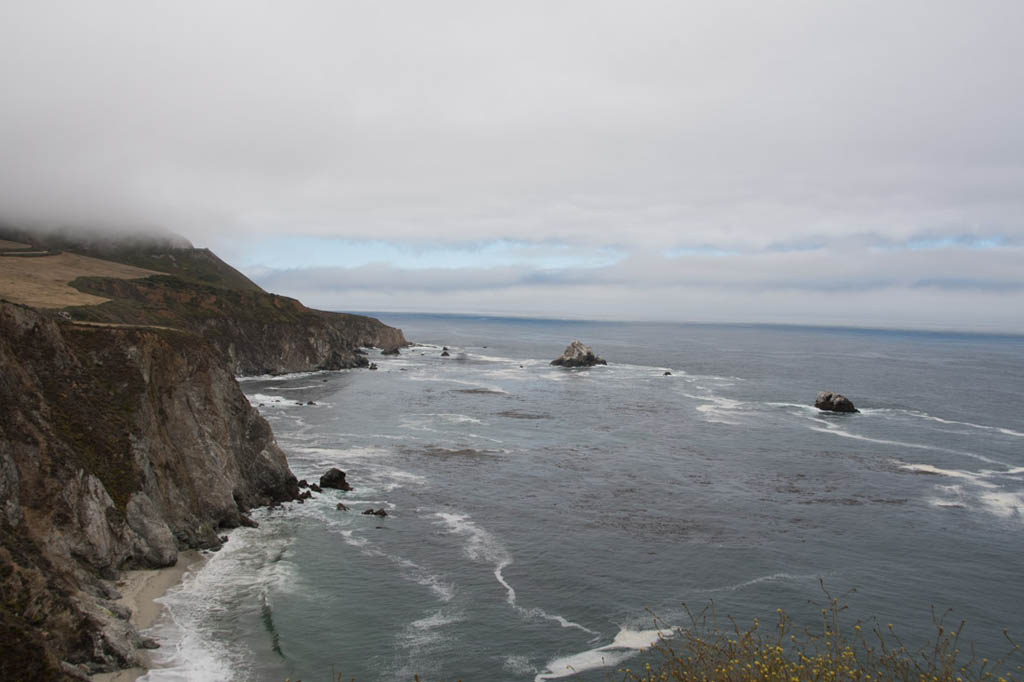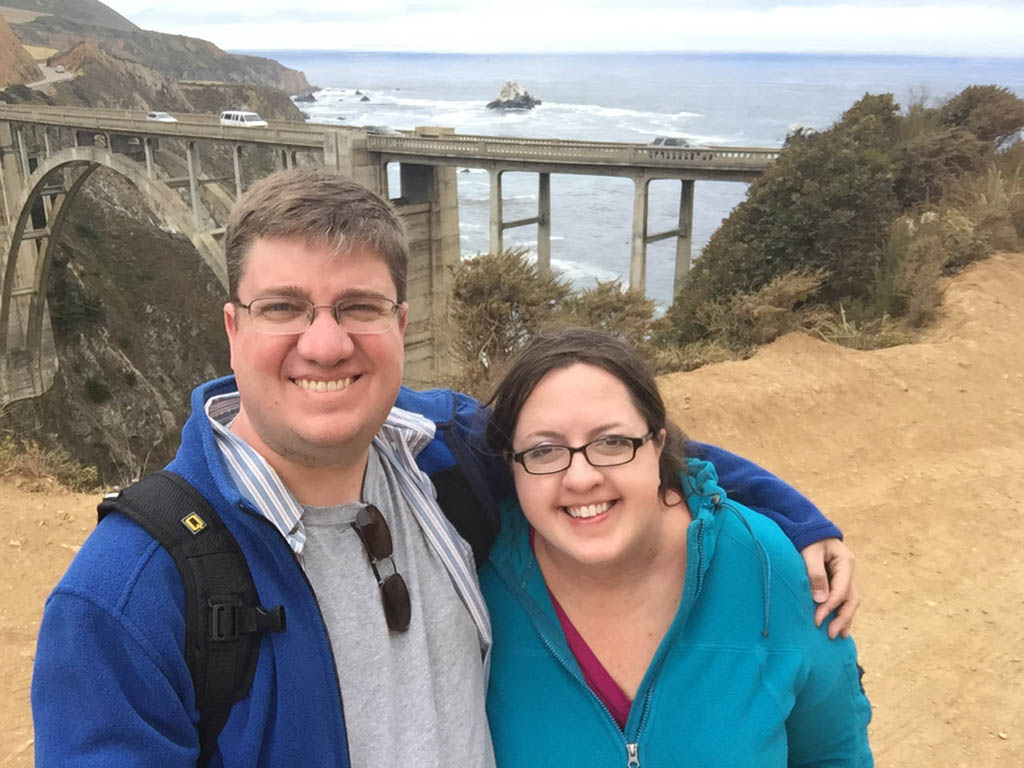 When we pulled over to the Bixby Creek Bridge lookout area, I chuckled at these mailboxes, seemingly in the middle of nowhere. There didn't appear to be any businesses or homes nearby. Who do these mailboxes even belong to, and how far away are they from the person's home?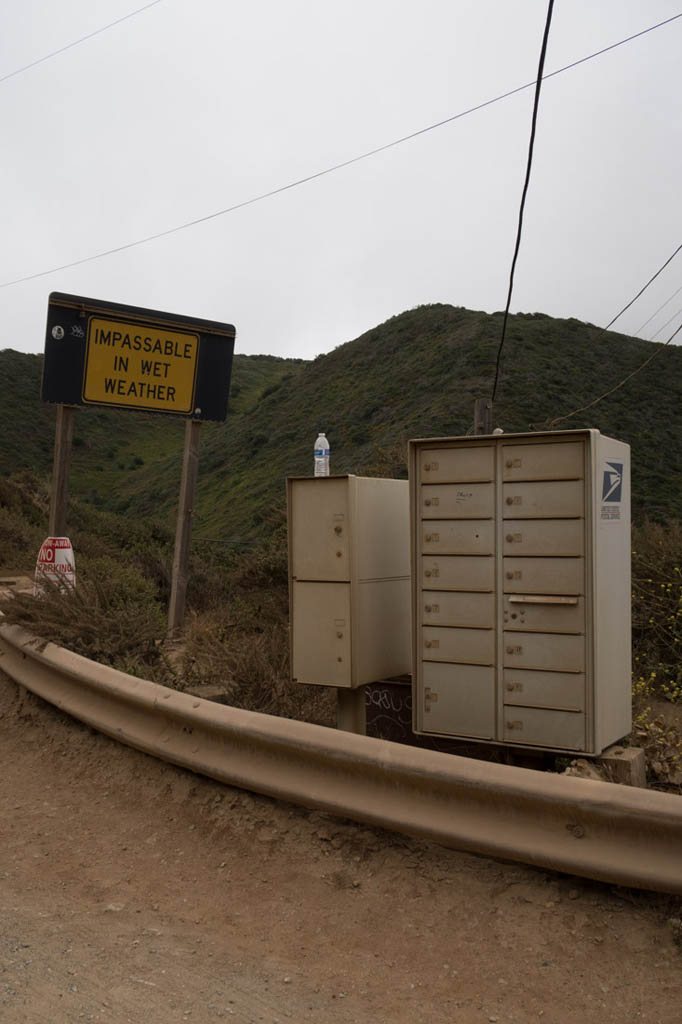 Pfeiffer Big Sur State Park
We stopped at this park for an afternoon hike to some waterfalls. The hike ended up being much steeper than we anticipated, and since we're both out of shape, it was quite the workout!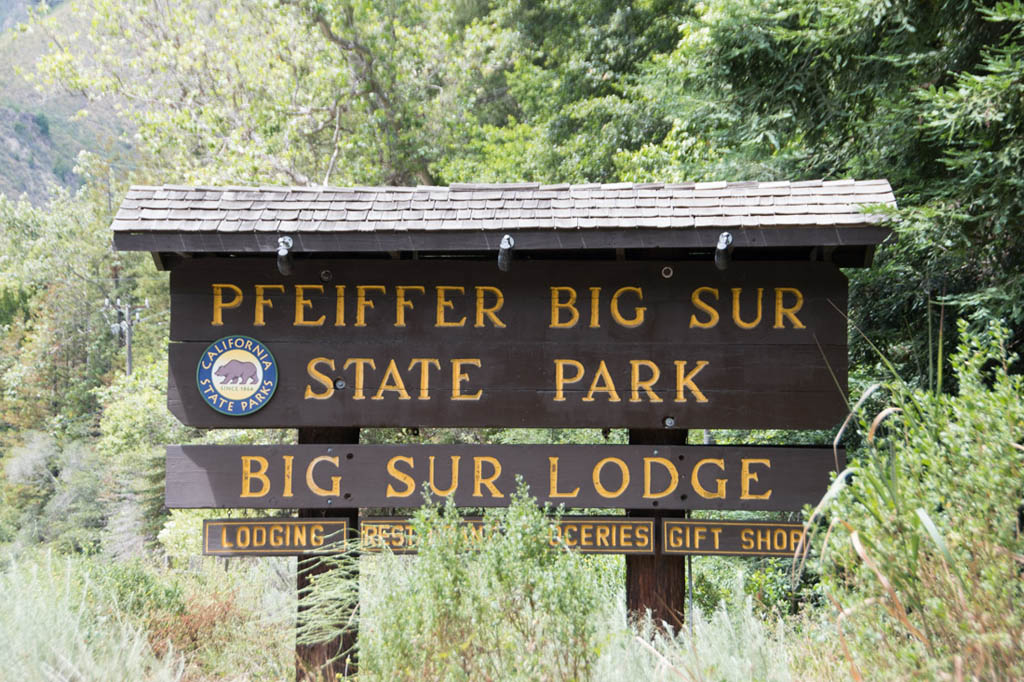 The hike started out easily enough, through some redwoods (or are they sequoias?) along a flat and easy trail.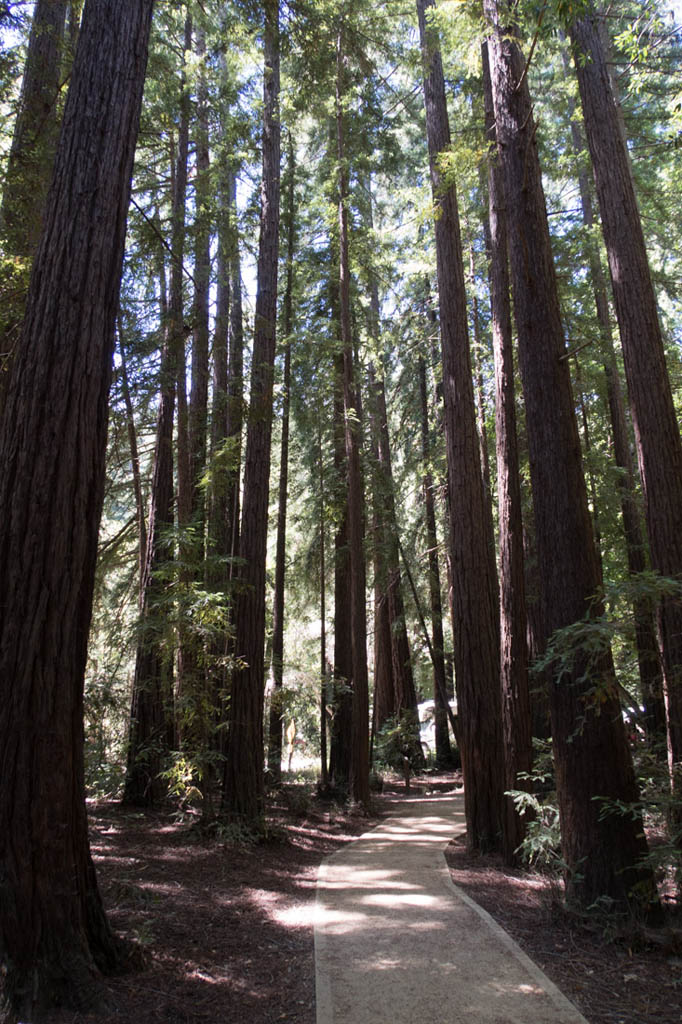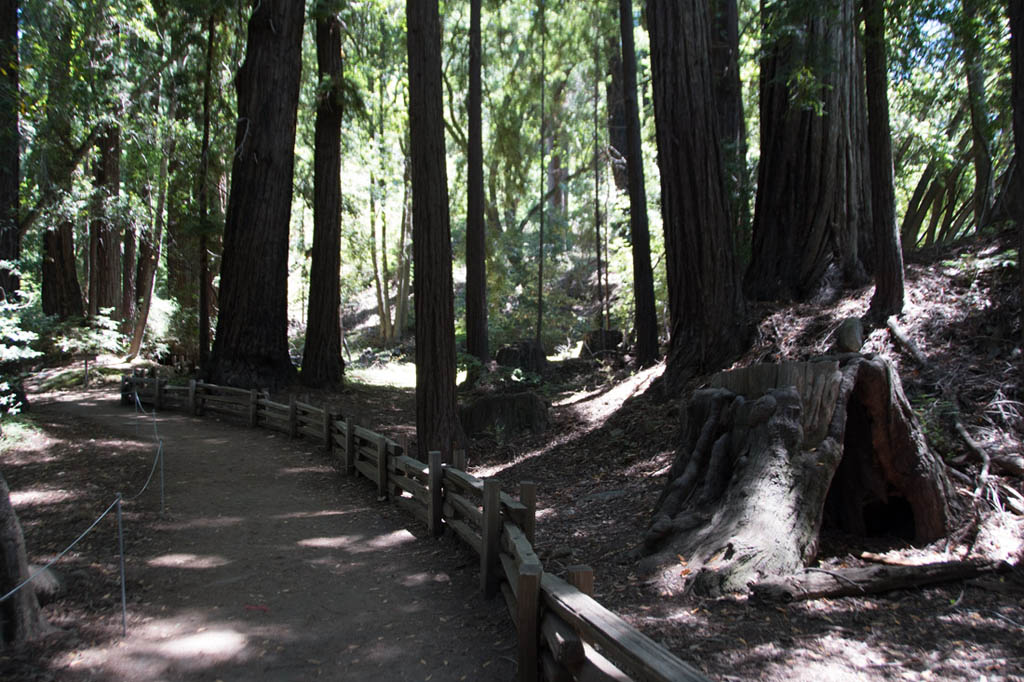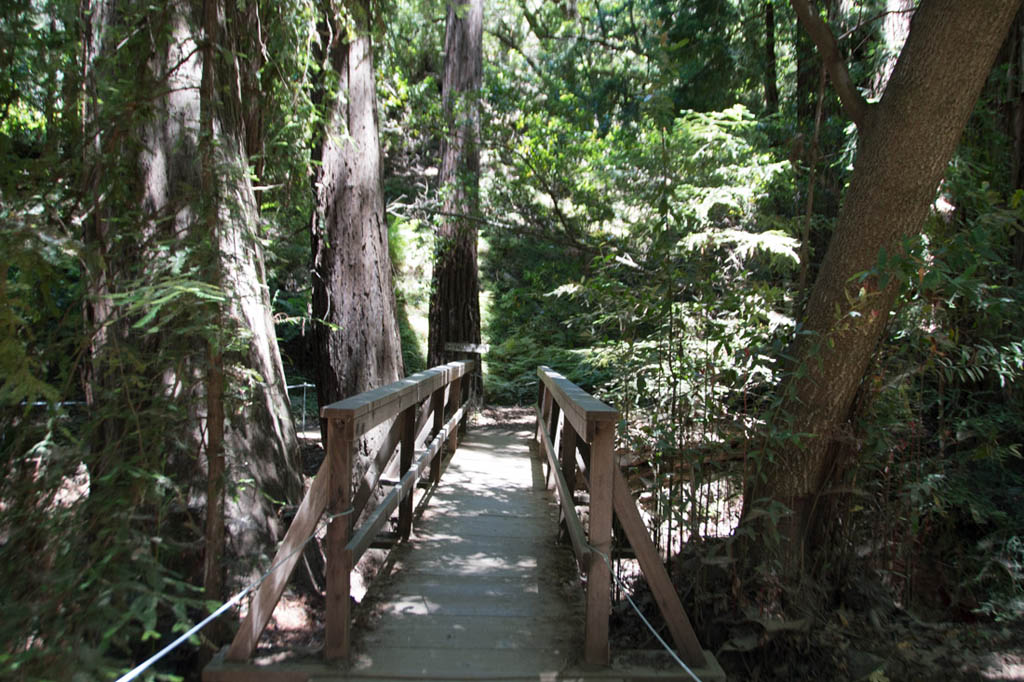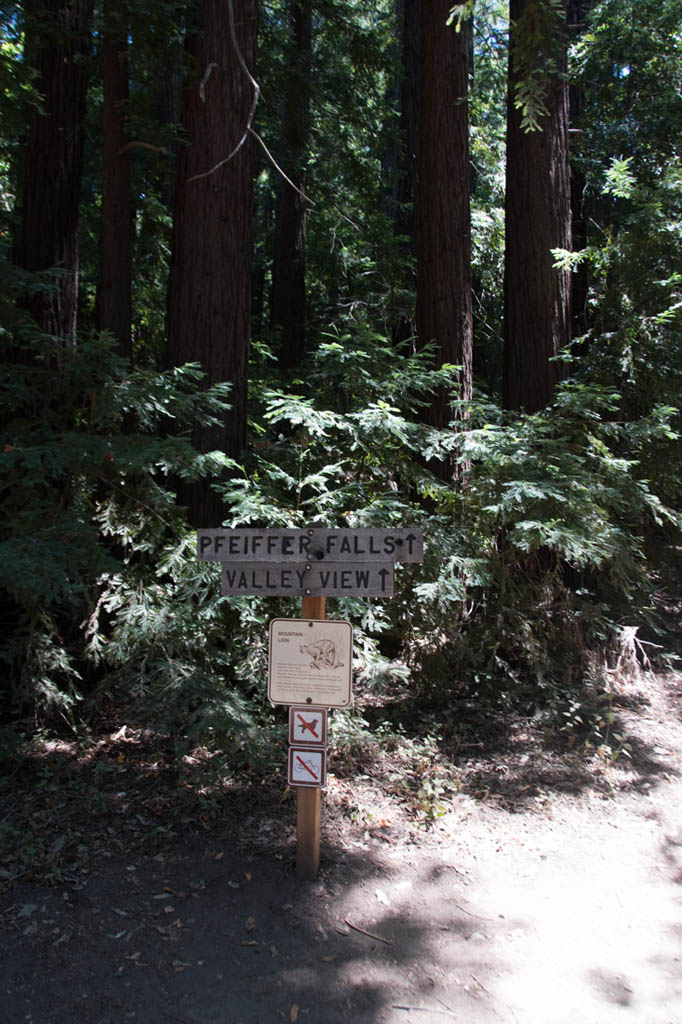 Then the trail started getting steeper and narrower, shade started getting harder to find, and I was really starting to regret my footwear attire of sandals.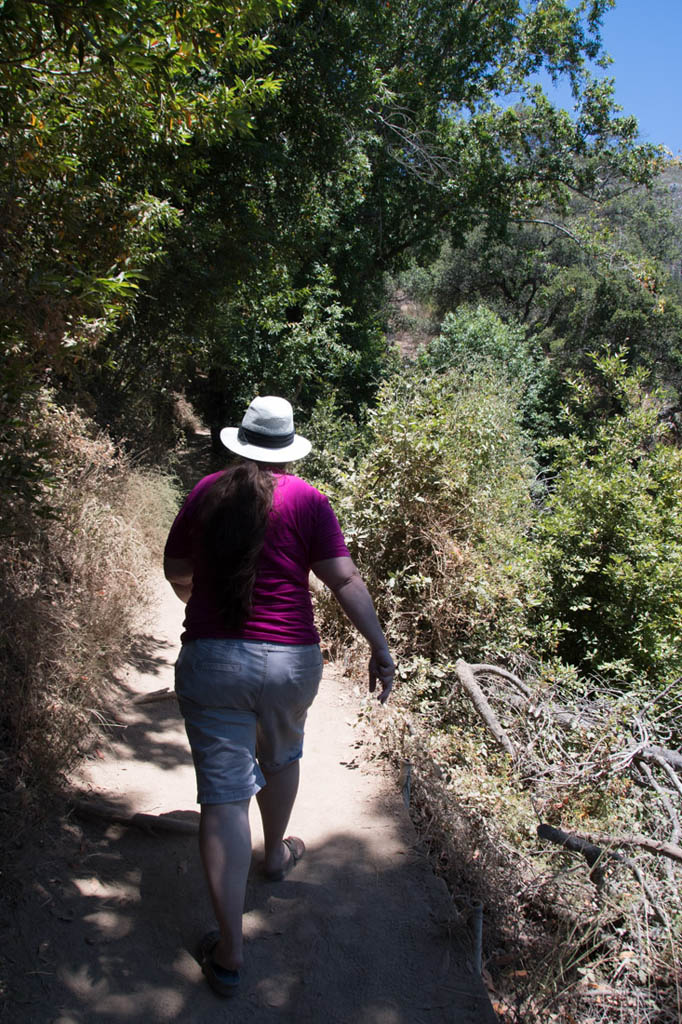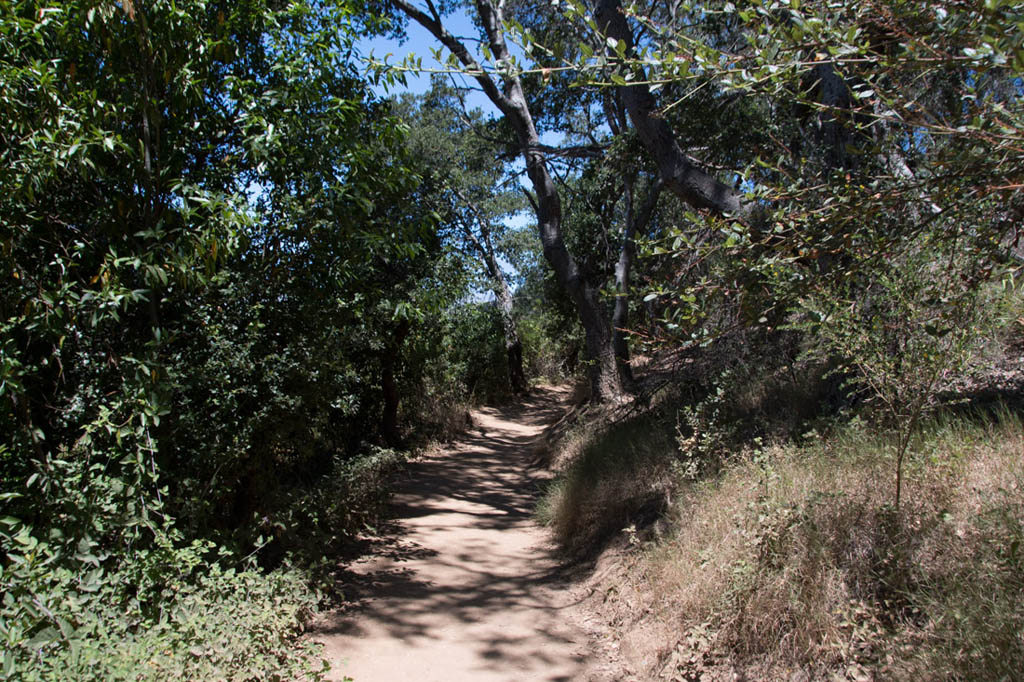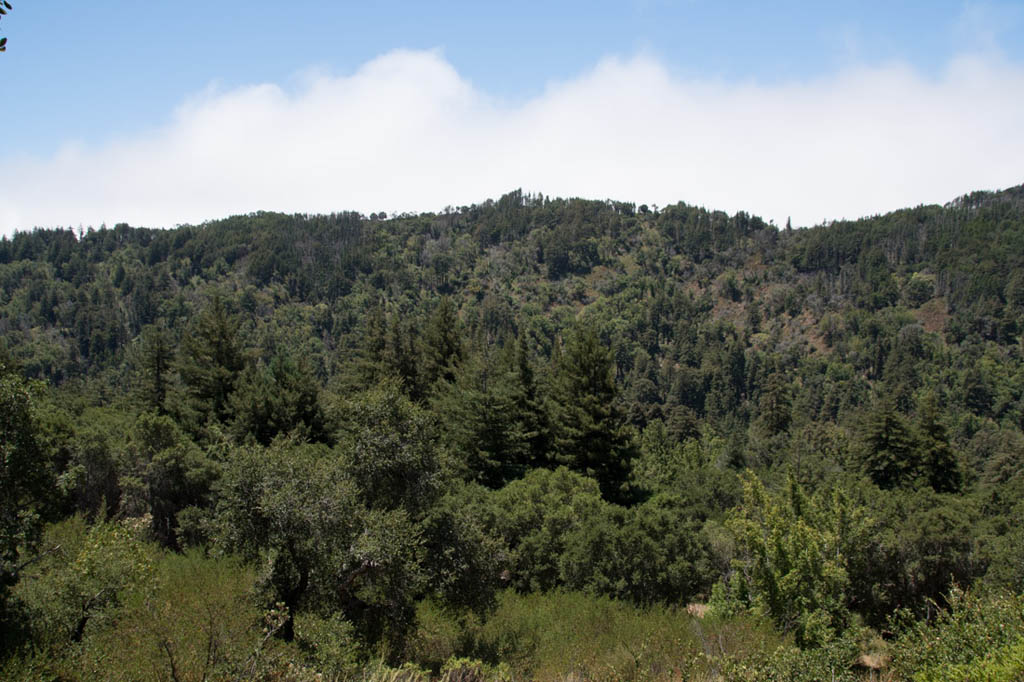 During the more difficult part of the hike, I finally put my camera away until we reached the waterfalls, which, unfortunately, were underwhelming considering the hike's effort.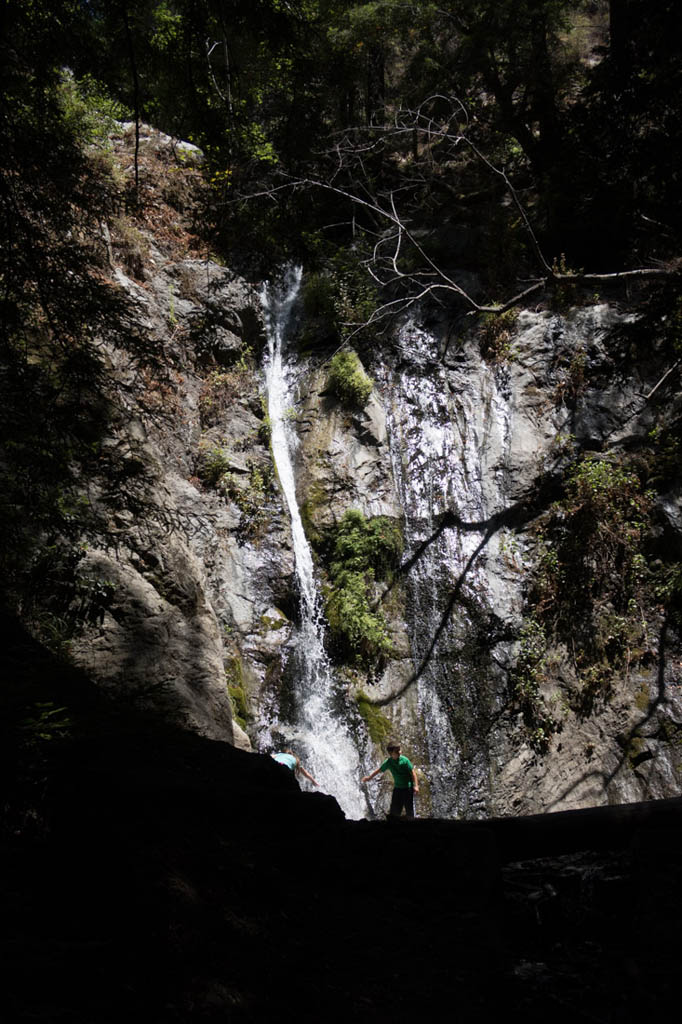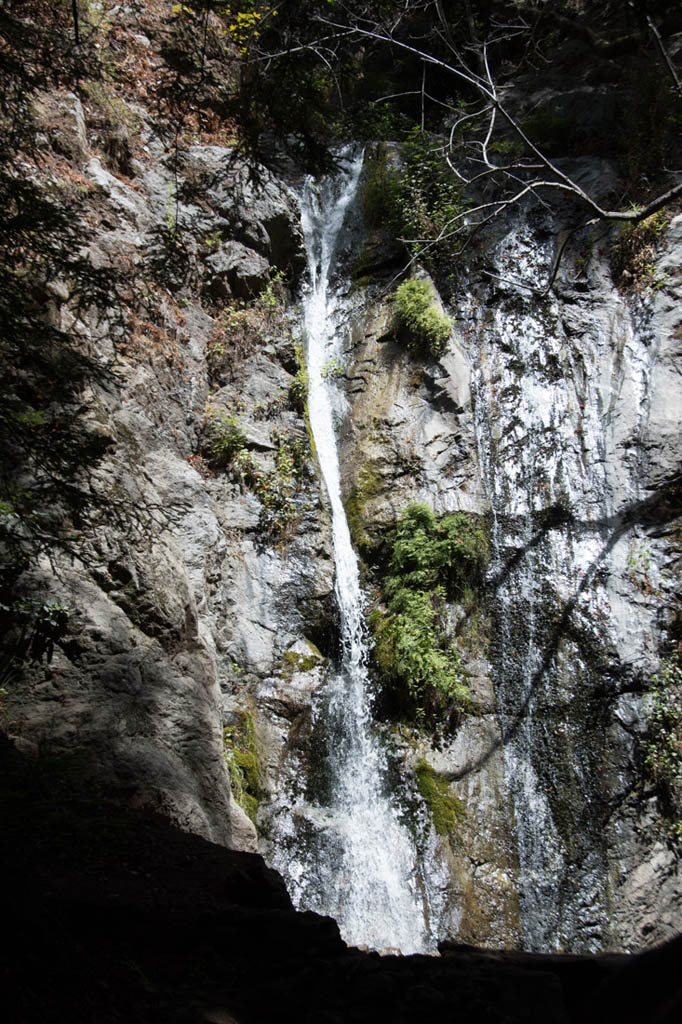 After the hike, which was still difficult for us on the way down (easier from a cardio perspective, but hard on our knees and feet!), we ate lunch at the park's lodge.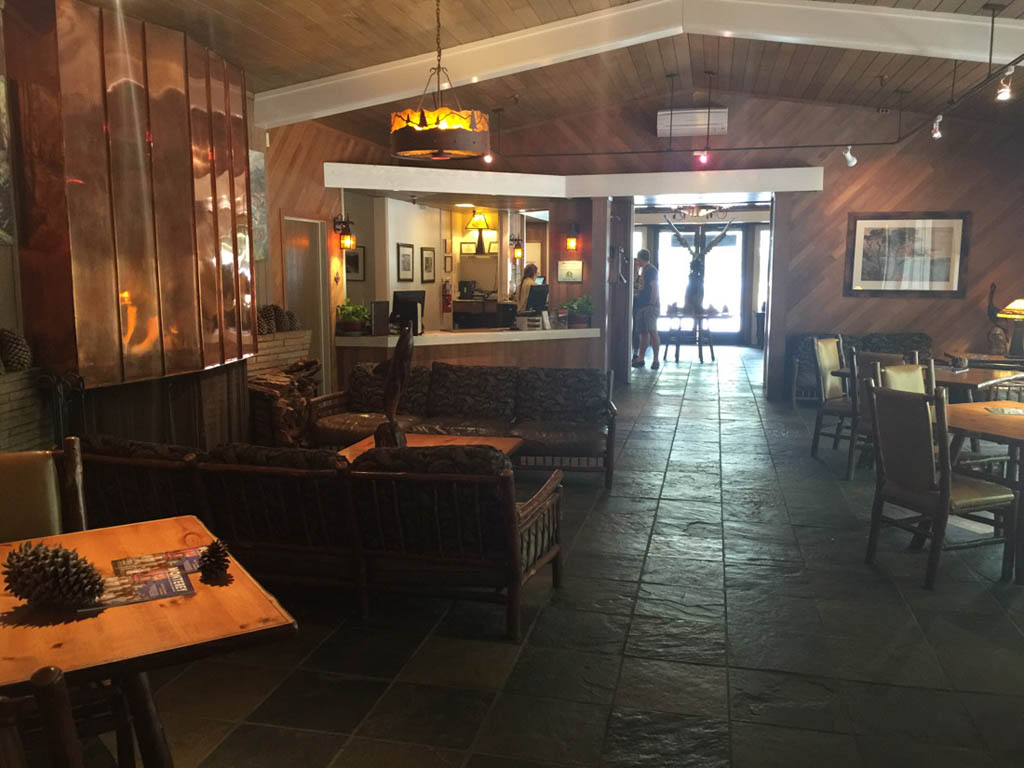 Point Lobos State Reserve
After our hike and a little bit of rest back at the hotel, we headed out to Point Lobos State Reserve.
One of the more famous spots in Point Lobos State Reserve is China Beach, a stunning blue green bay.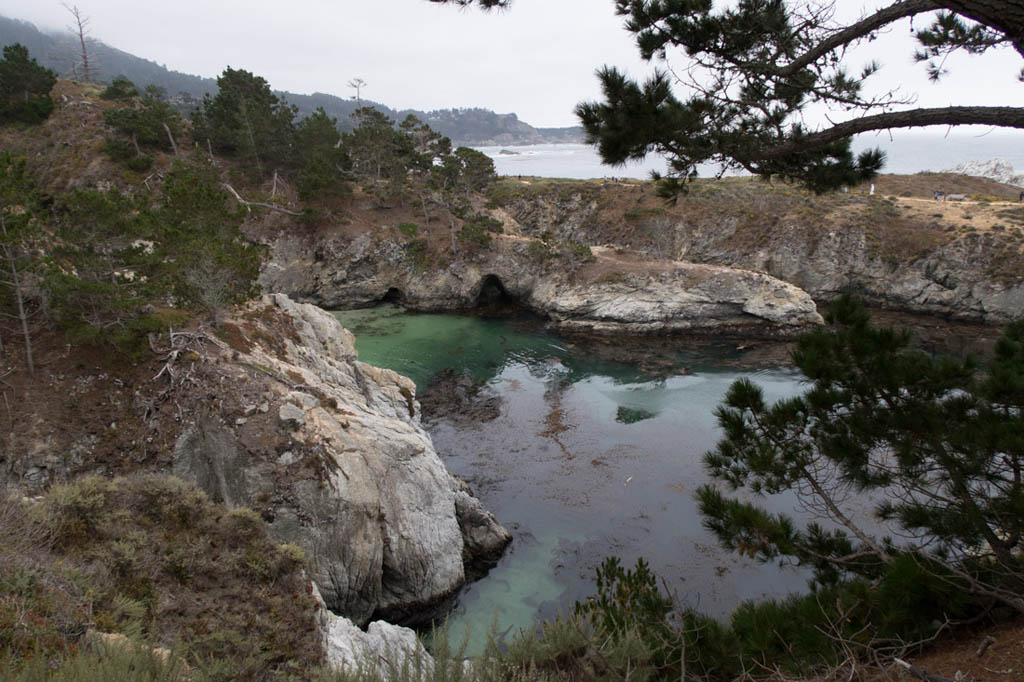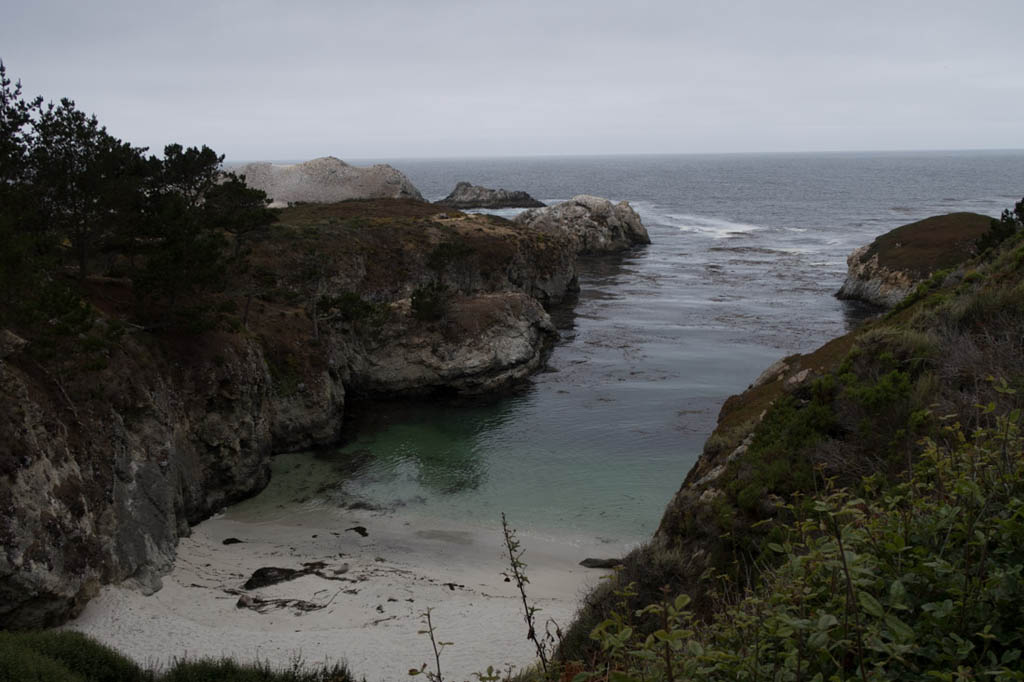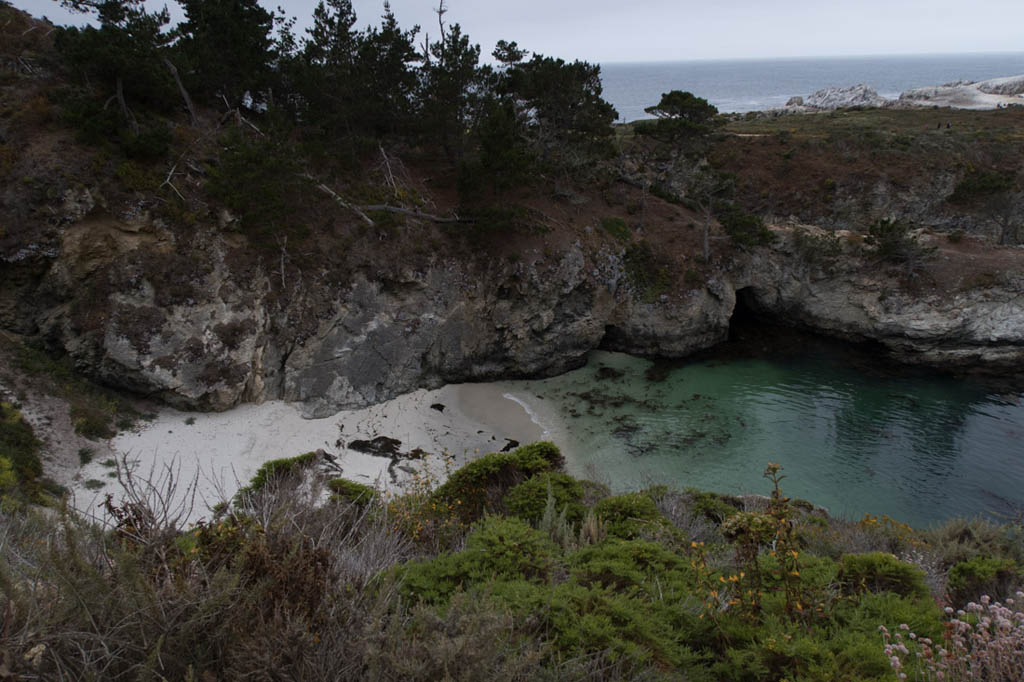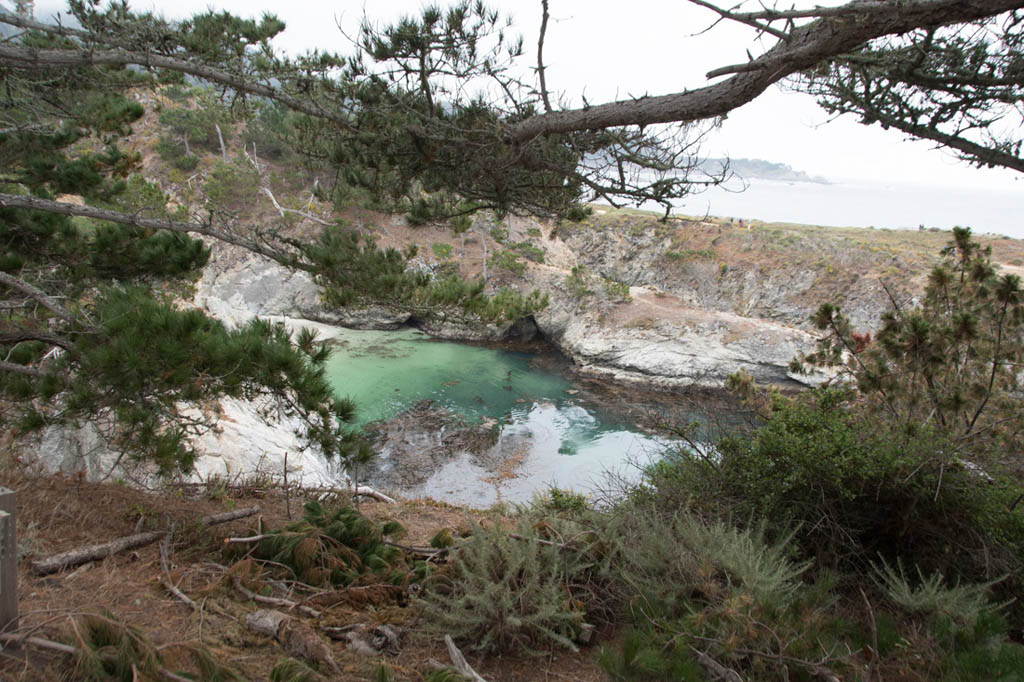 Access to the beach has apparently been closed for quite some time due to erosion of the steps.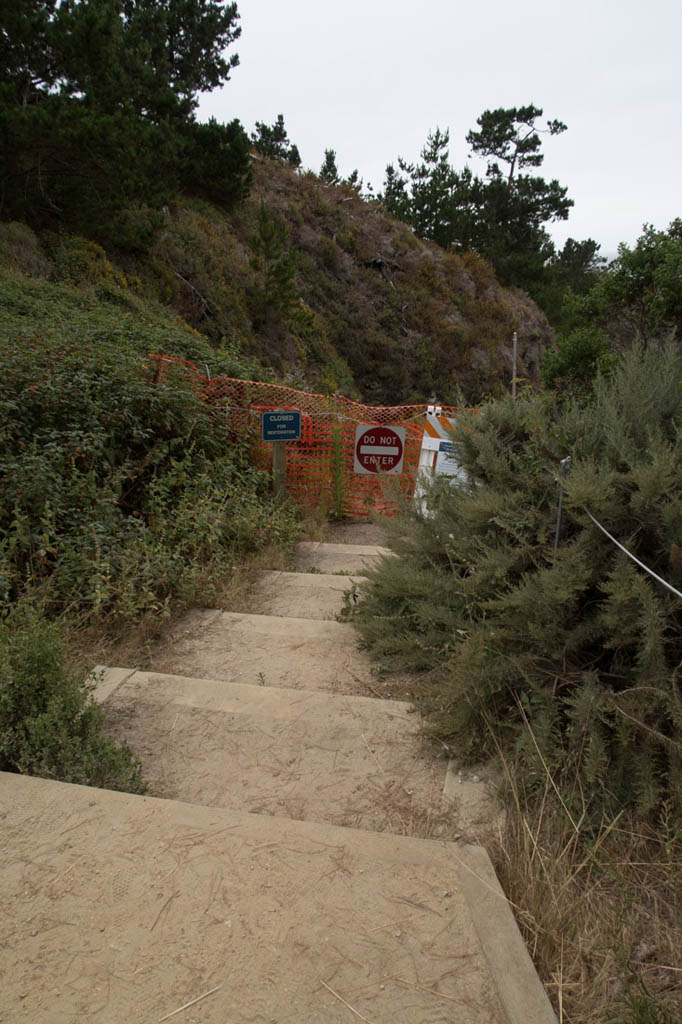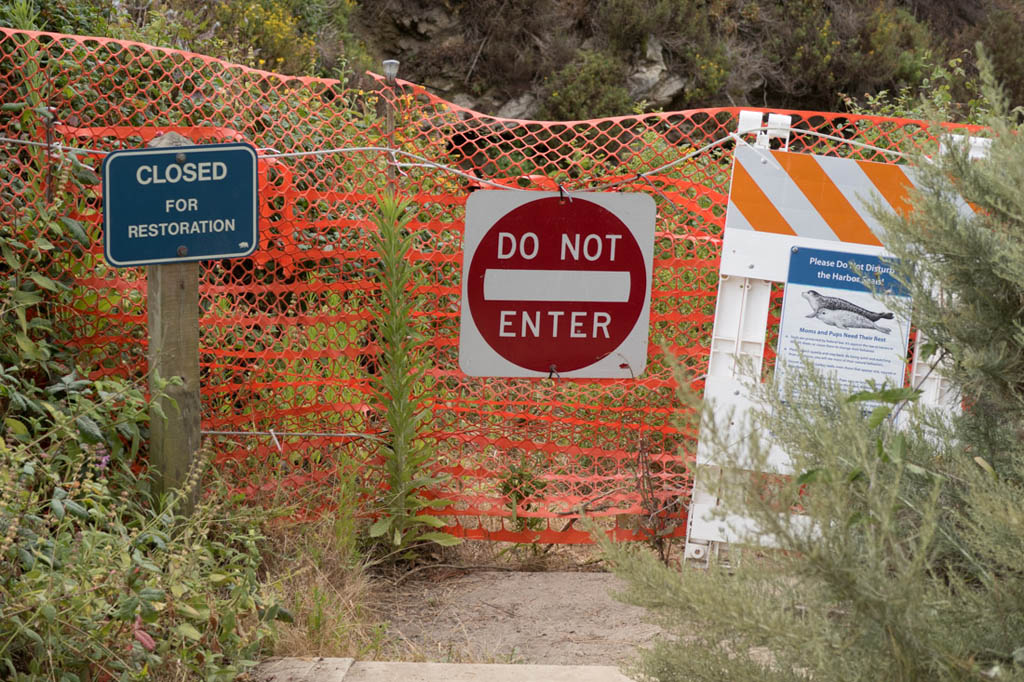 China Beach is viewable from Bird Island Trail. And, along that trail is also plenty of other gorgeous sites to see.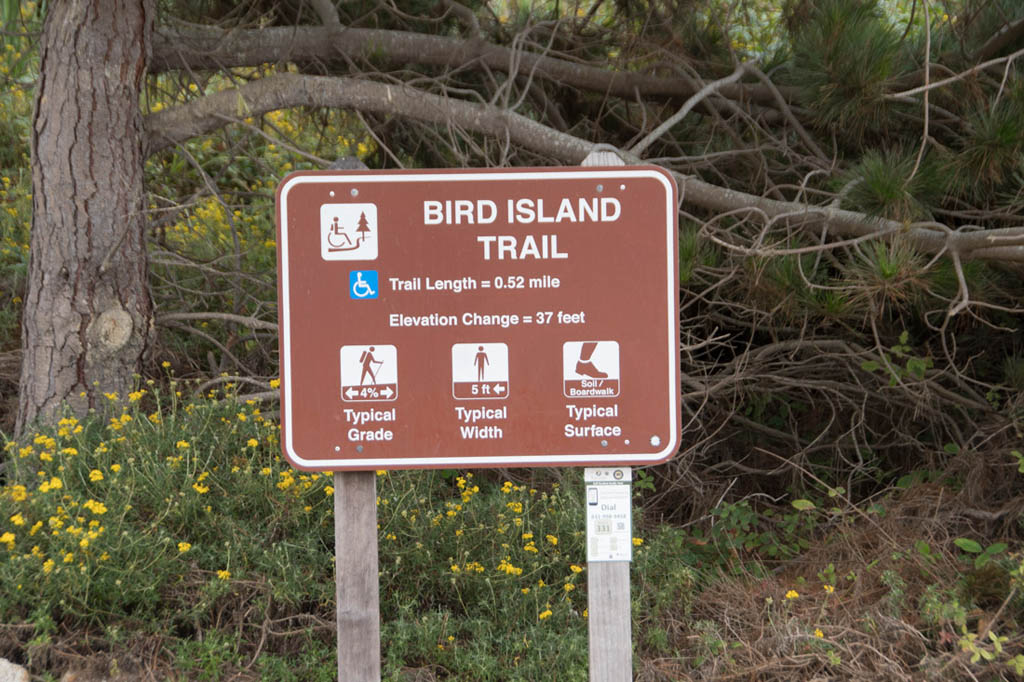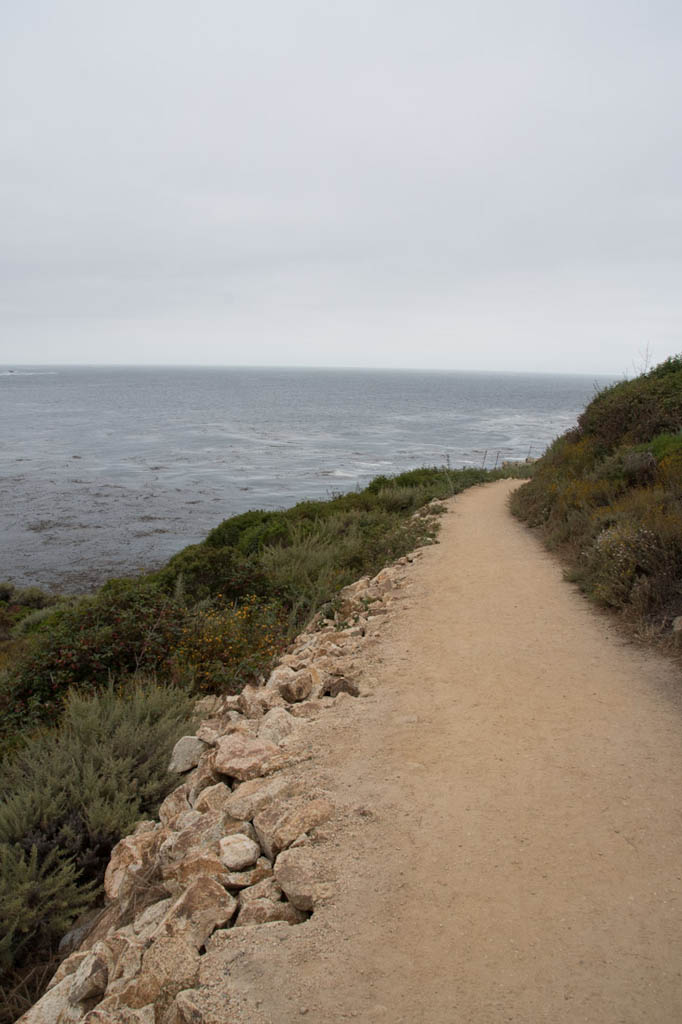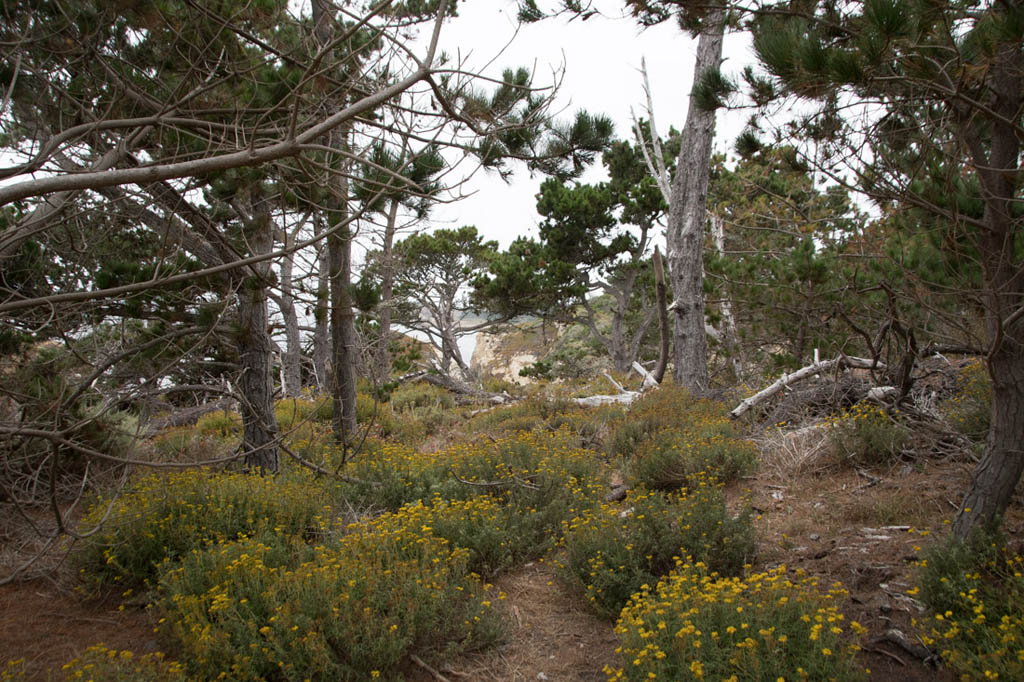 This beach was also viewed by Bird Island Trail (I'm not sure of this beach name). Unlike China Beach, this one had open stairs to access the beach.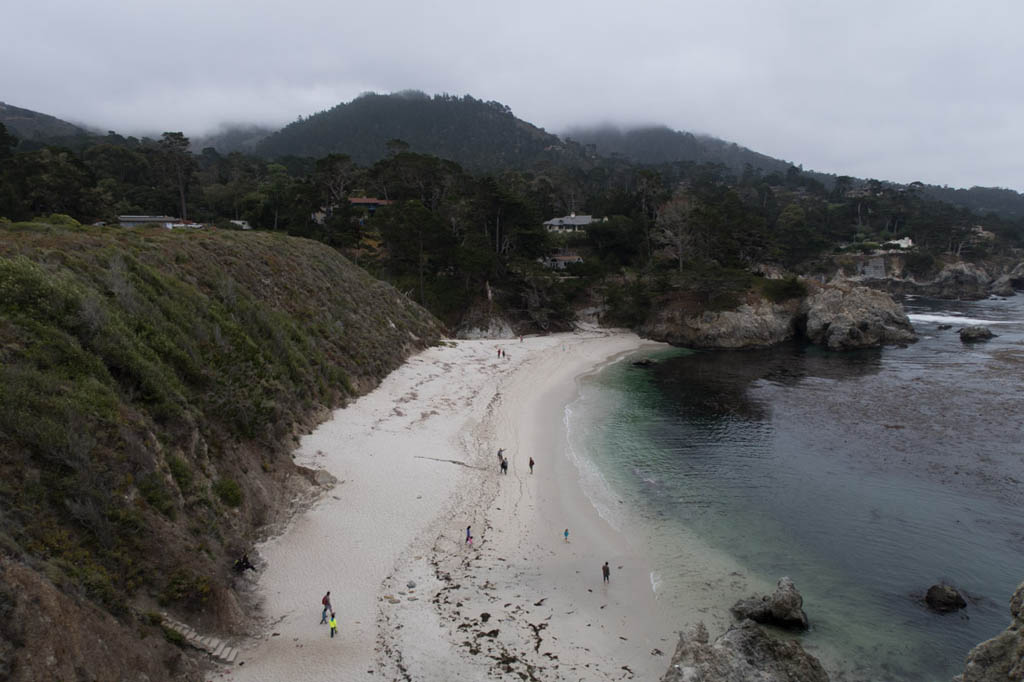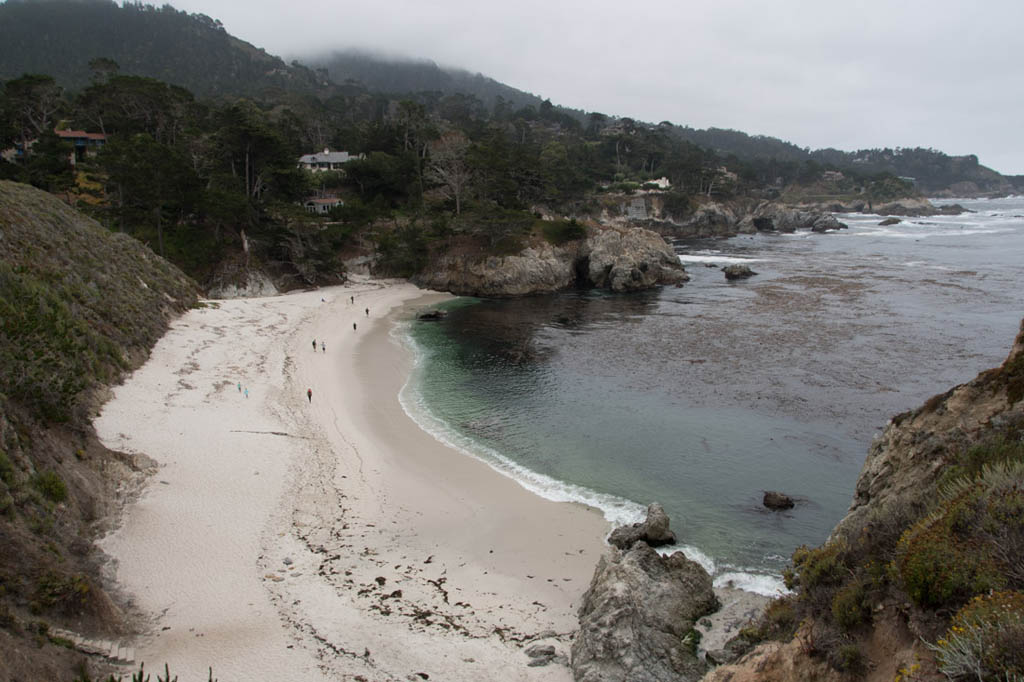 We continued our walk along Bird Island Trail, taking in all the sites.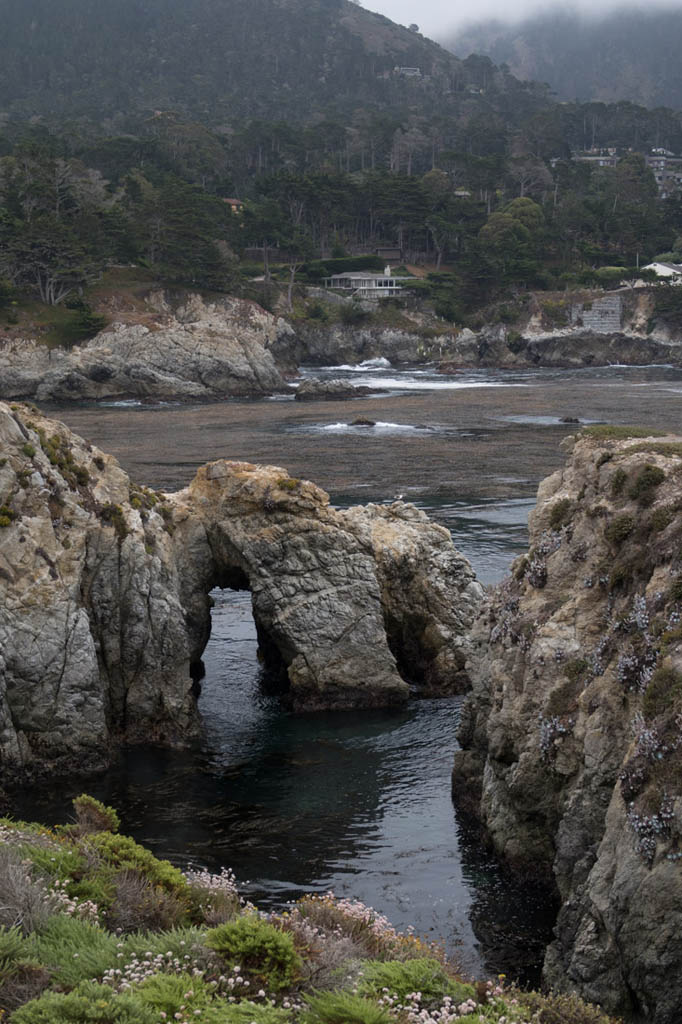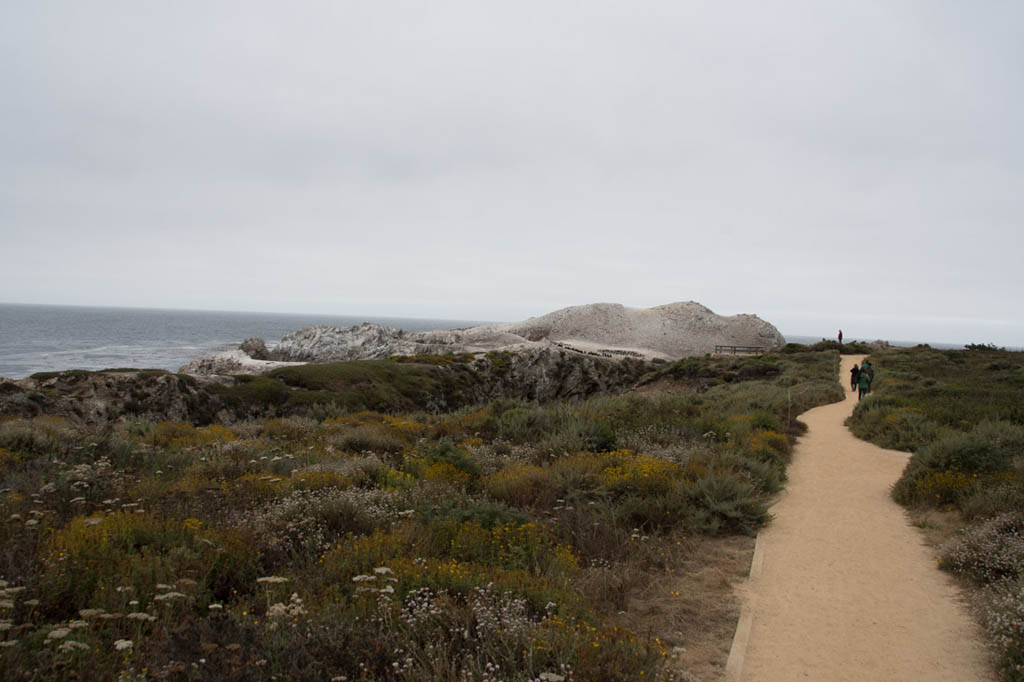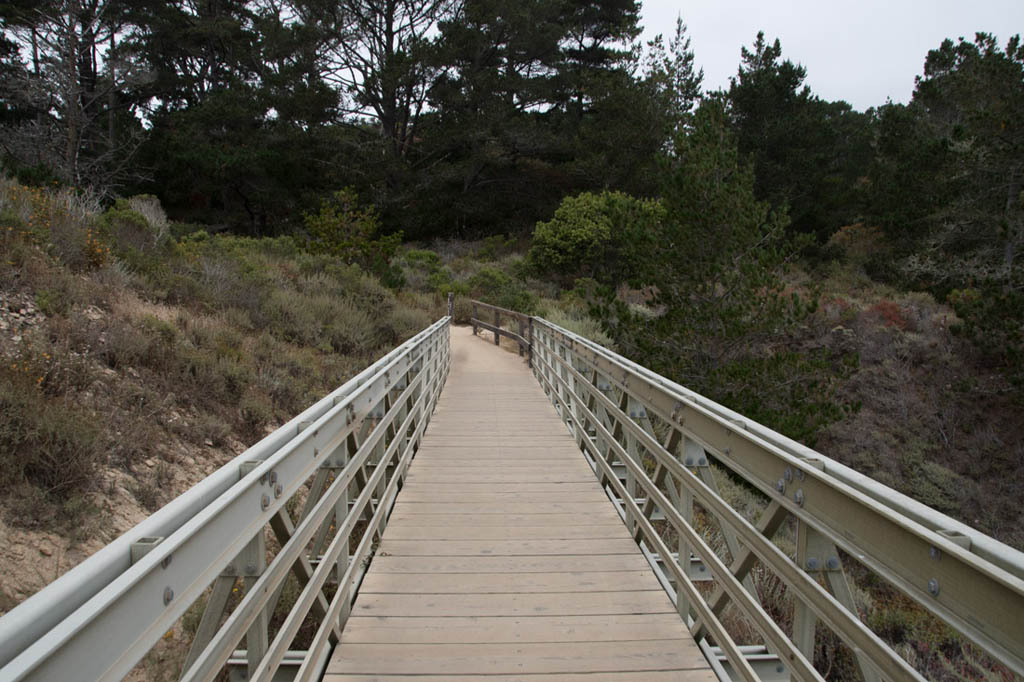 I really couldn't get over these stunning displays of emerald green water all throughout the park!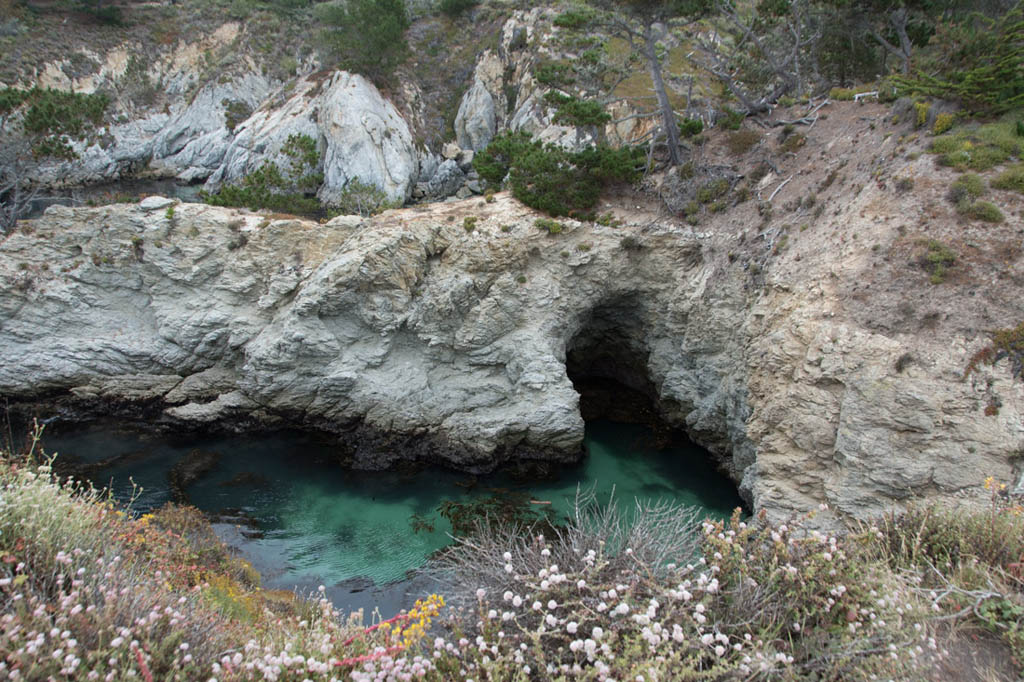 And, there was this strangely bird-poop covered rock viewable from Bird Island Trail.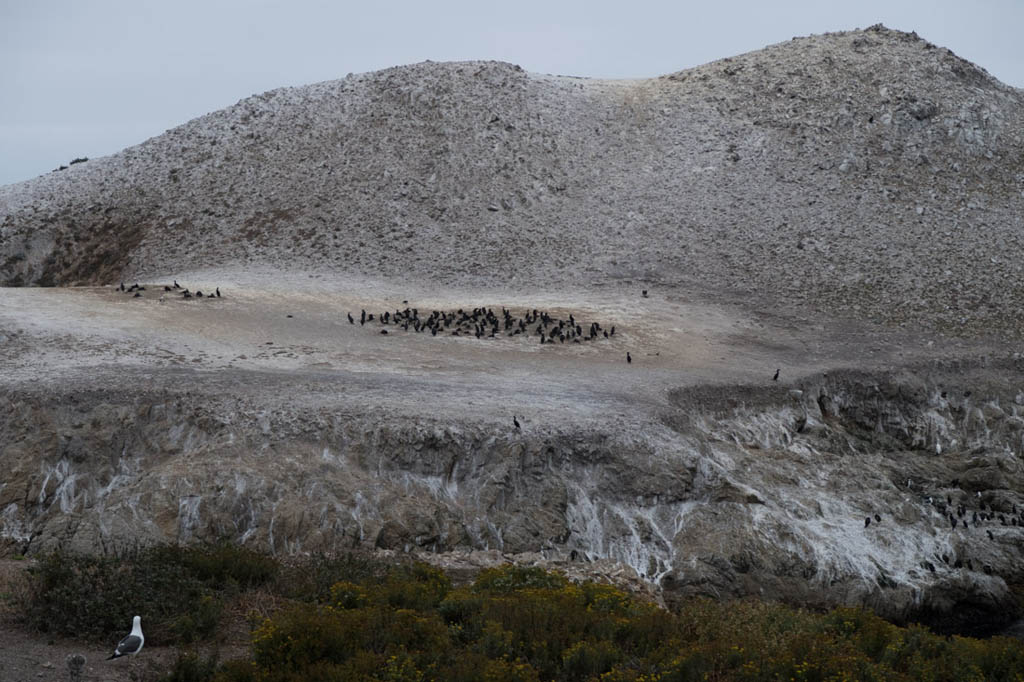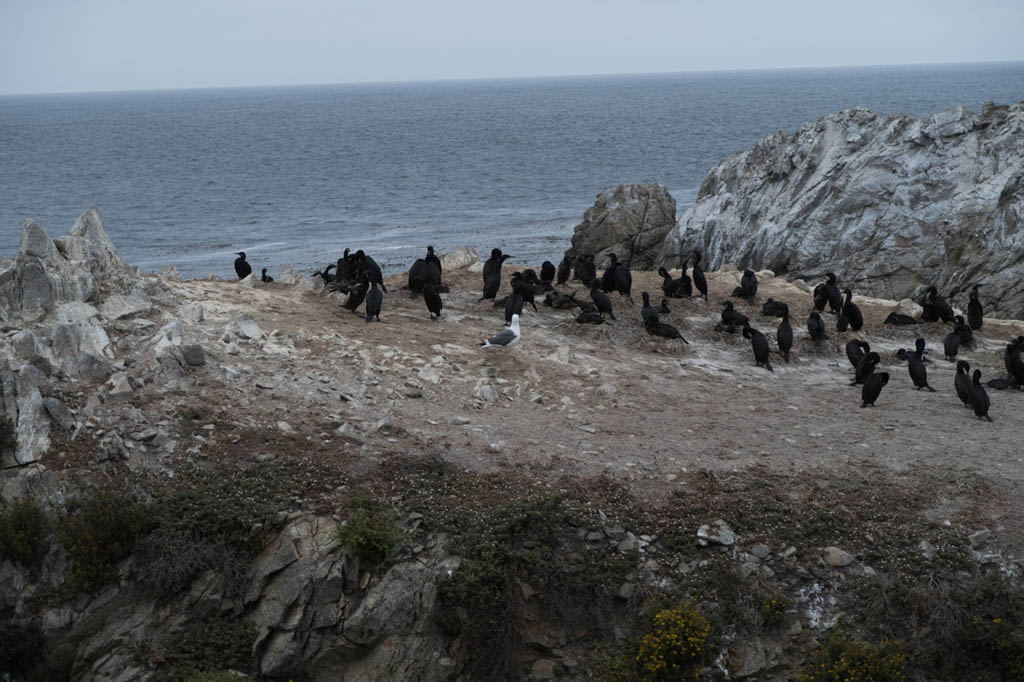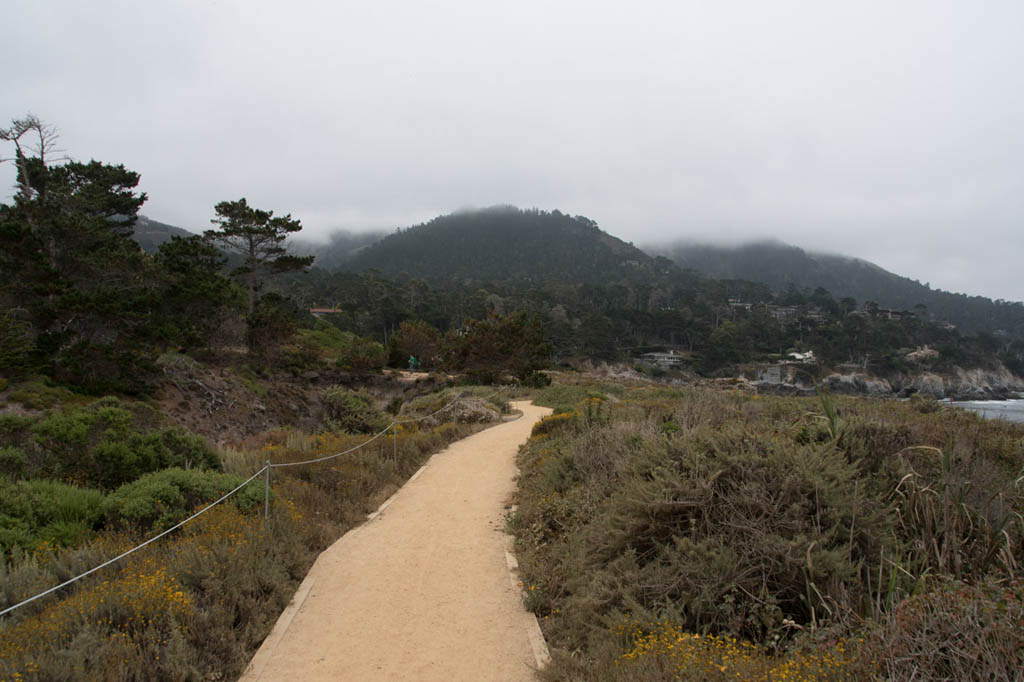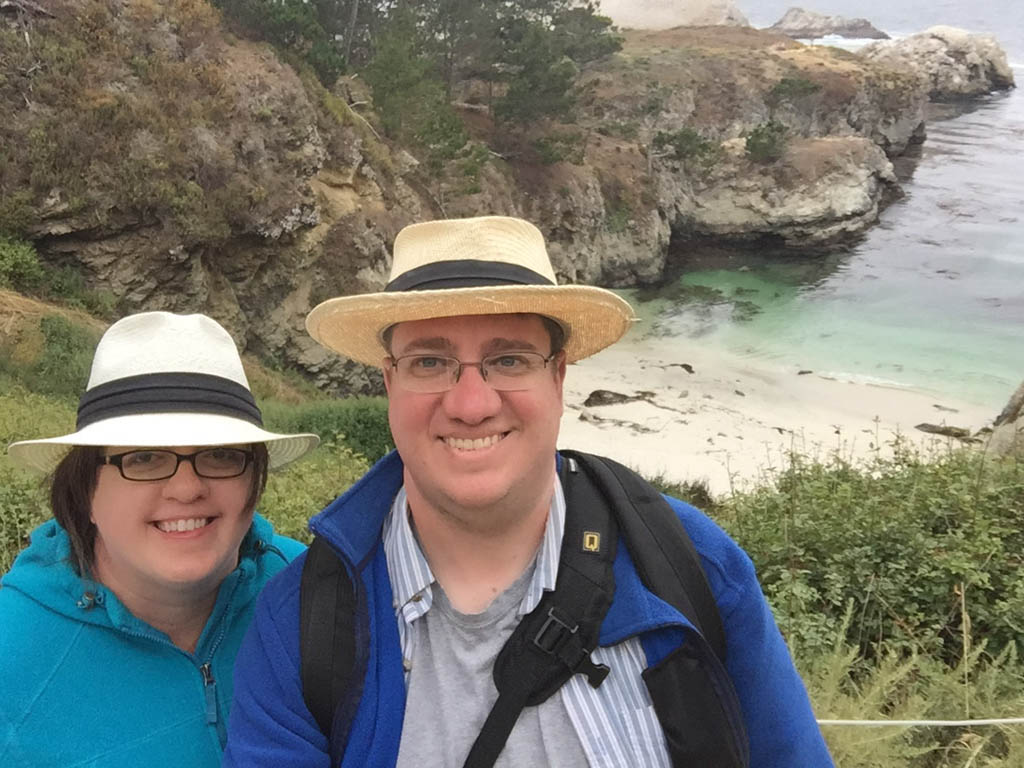 As we looped back around on the trail, passing China Beach again on the return to the trailhead, we spotted otters (or are they sea lions?) on the beach!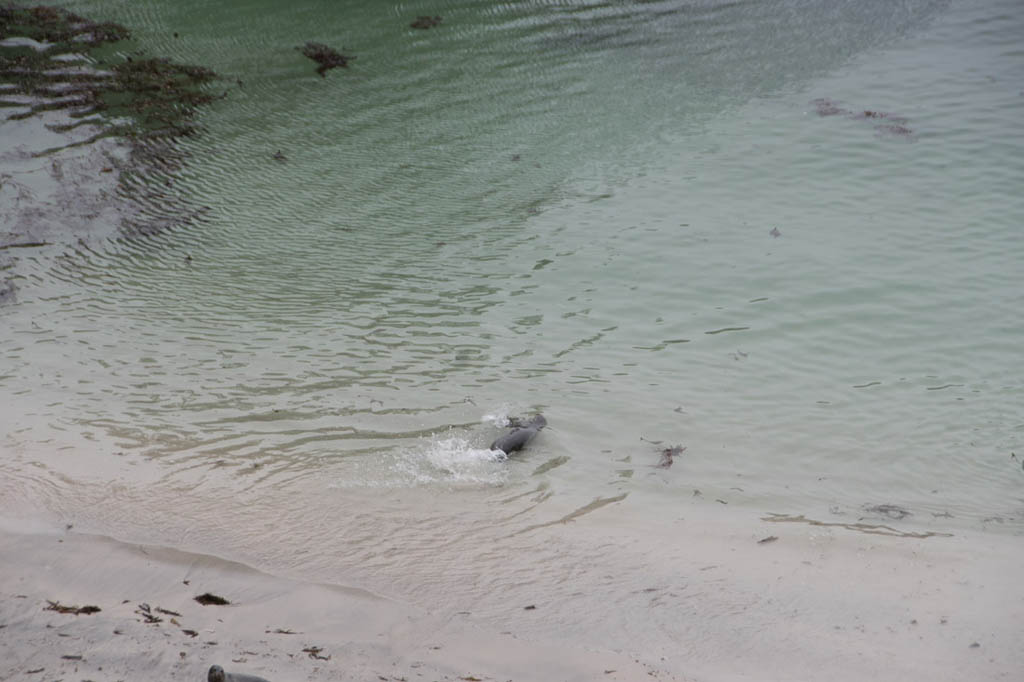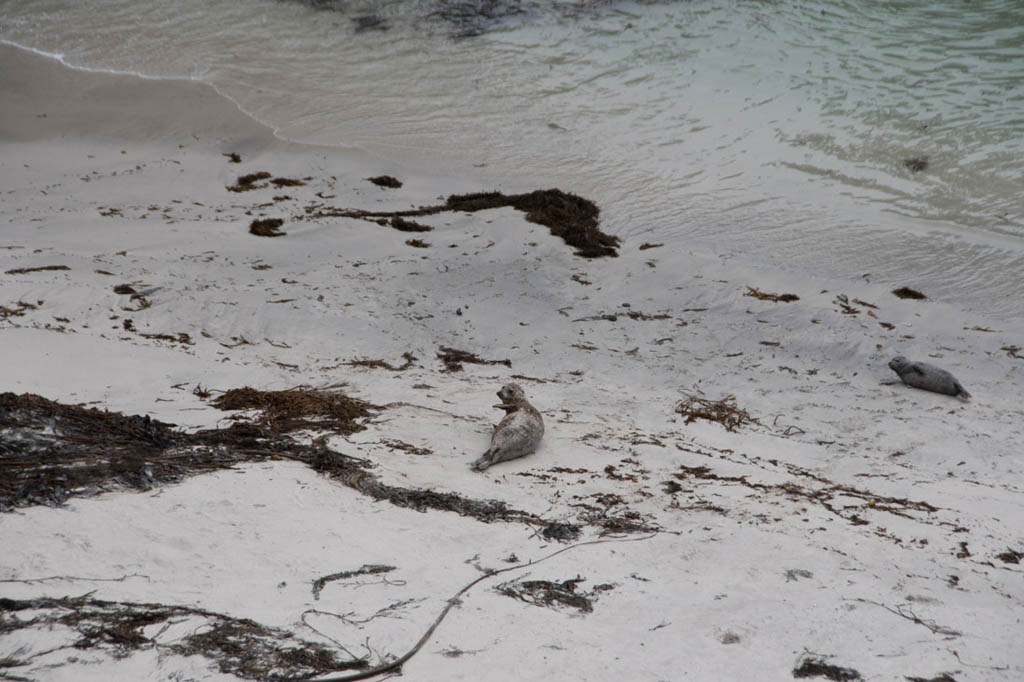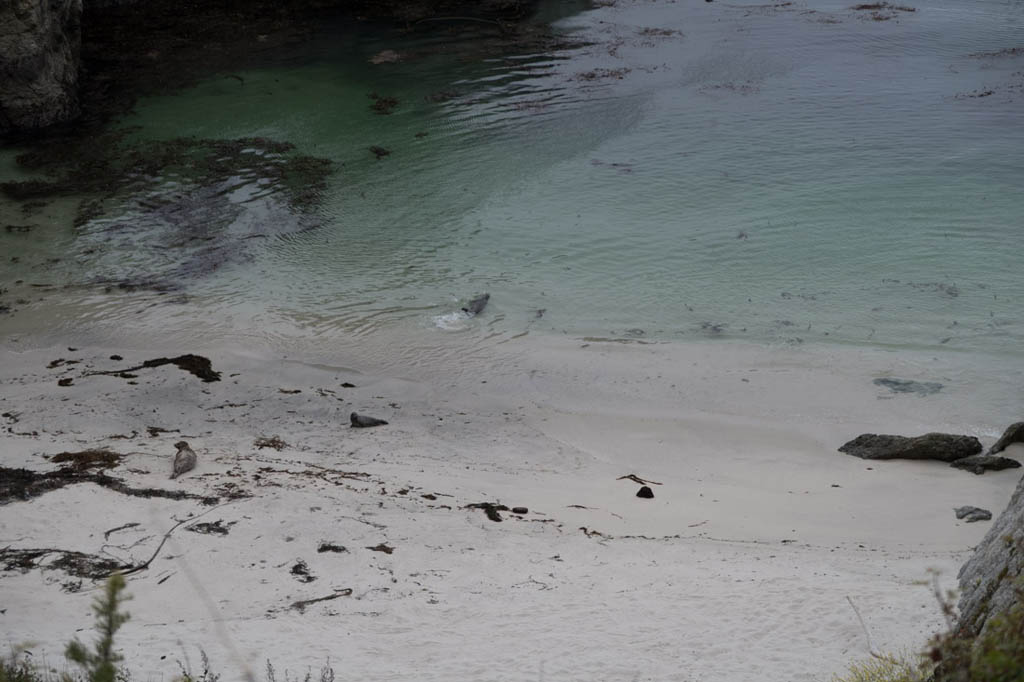 We got back in the car and drove to a different area at Point Lobos State Reserve, called Whalers Cove.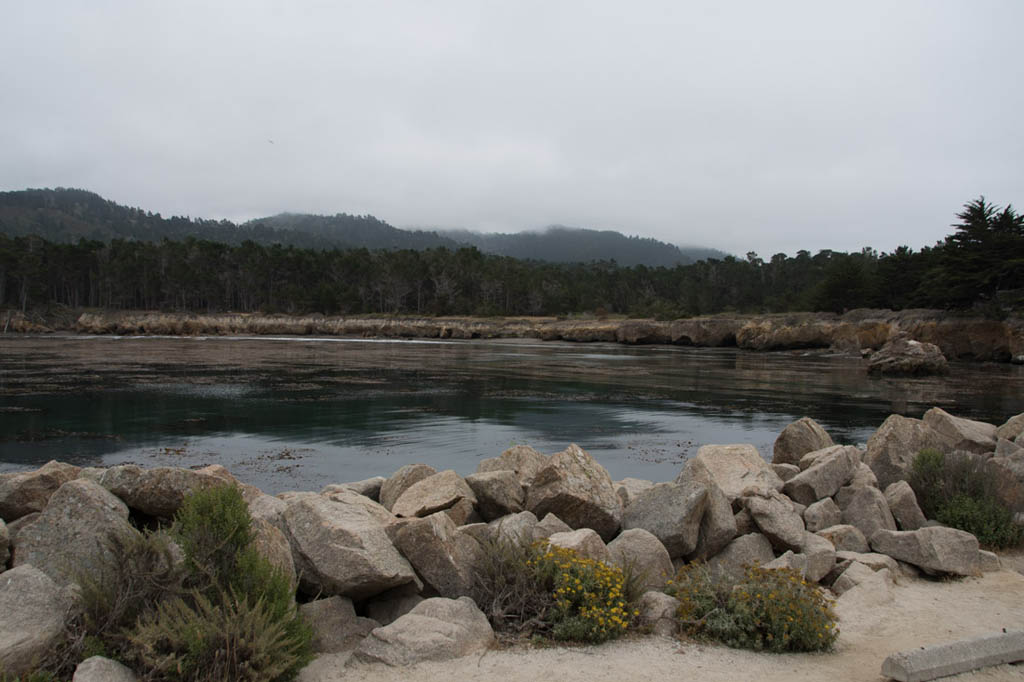 And lo and behold, to get to additional lookout points, there were more steps. After our steep climb earlier in the day, this was very difficult.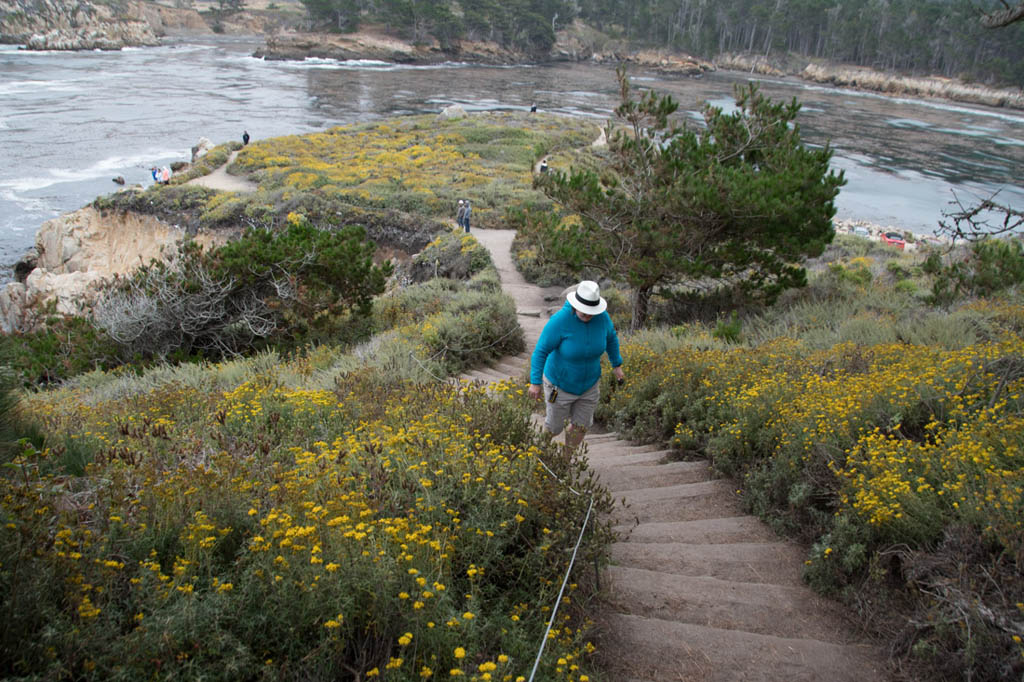 But, the views made it worth it!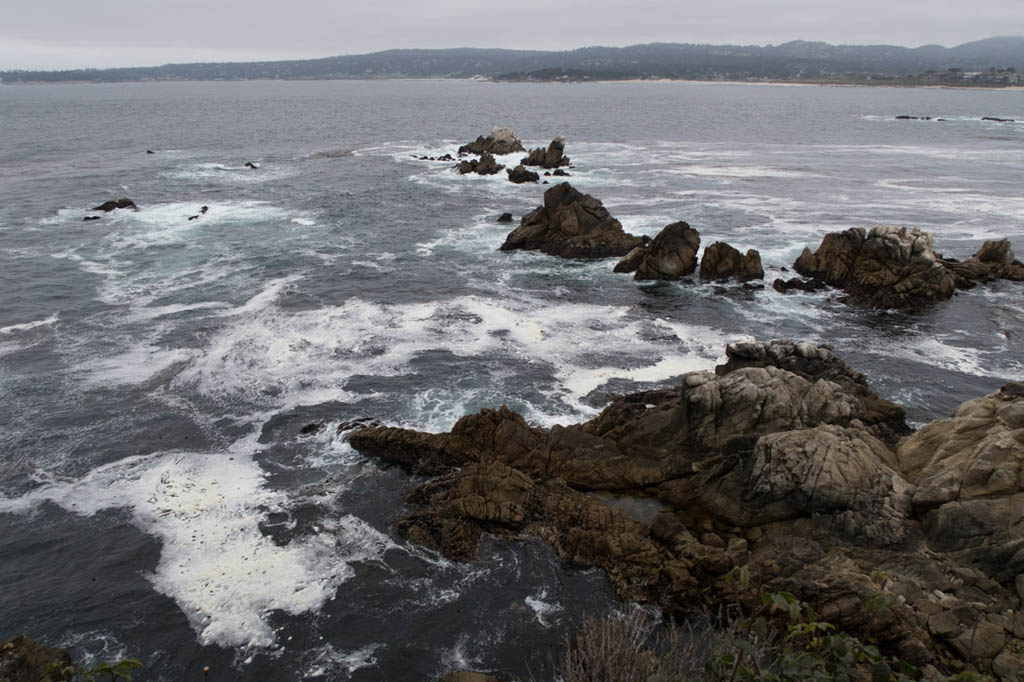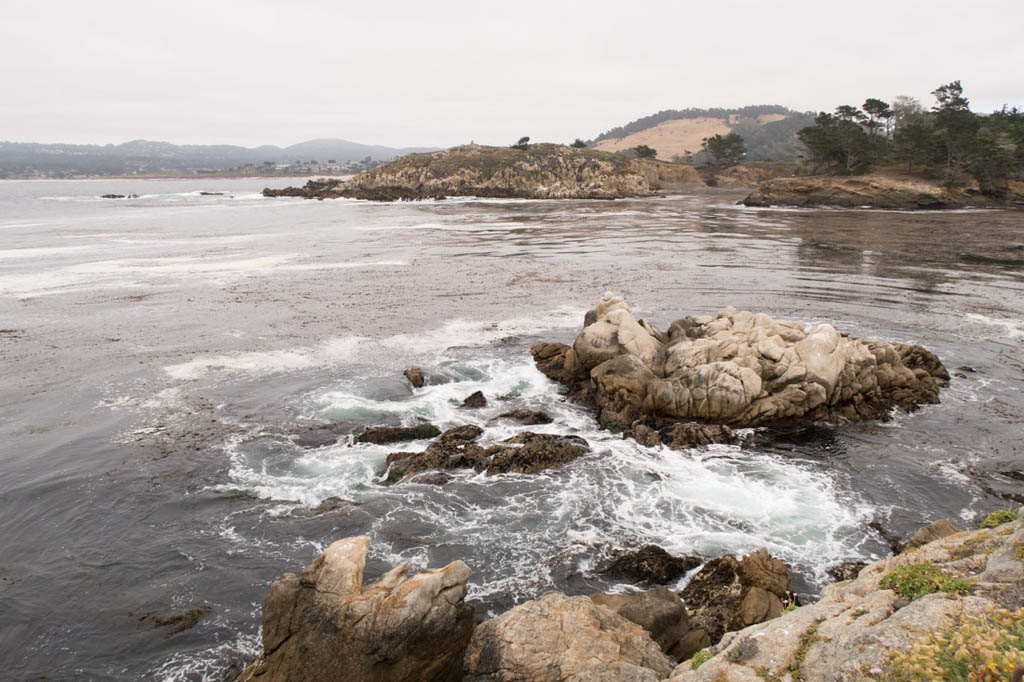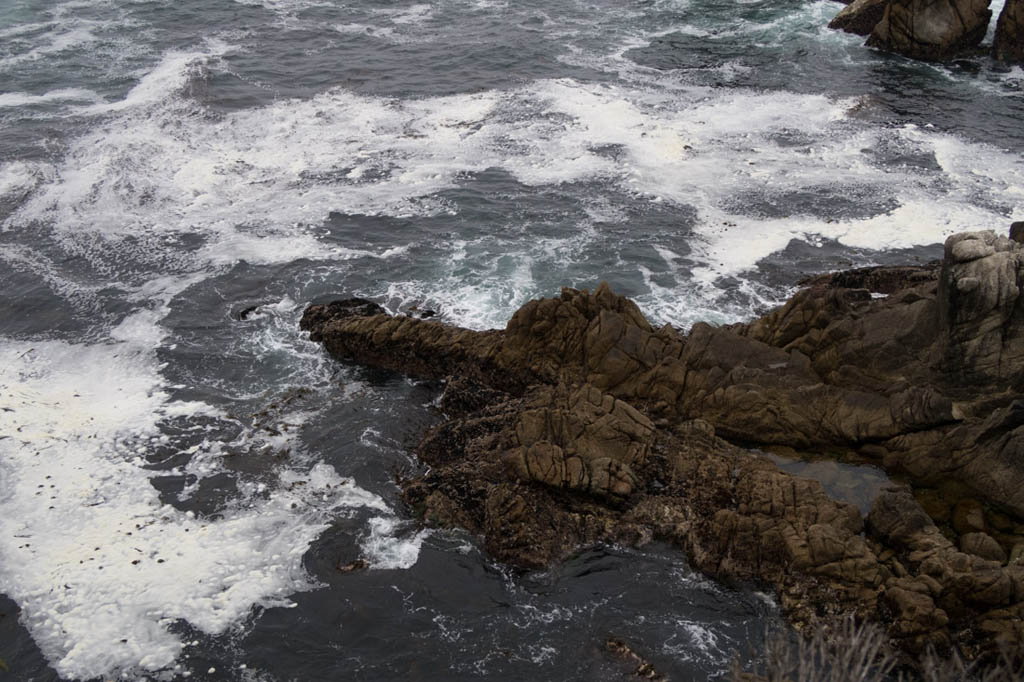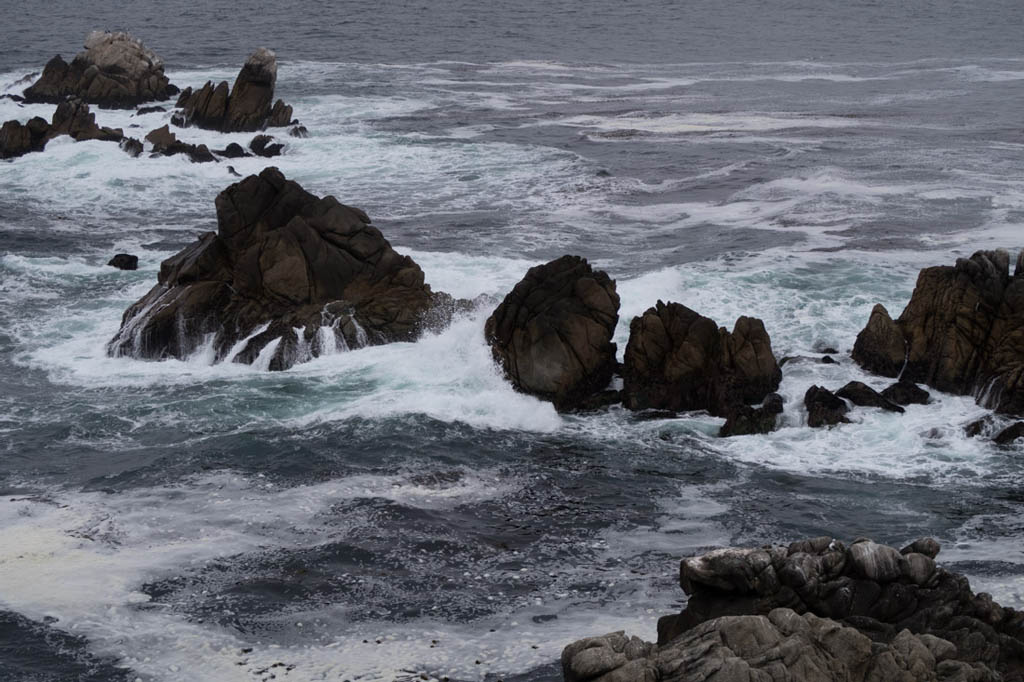 Ken and I took out the selfie stick to take this photo, and right after the shuttle clicked, a gust of wind made my hat fly off. When I turned around, I thought I'd see it in the ocean or on the rocky cliffs below. But, it had just fallen directly behind me and I was able to reach for it. That's just good luck!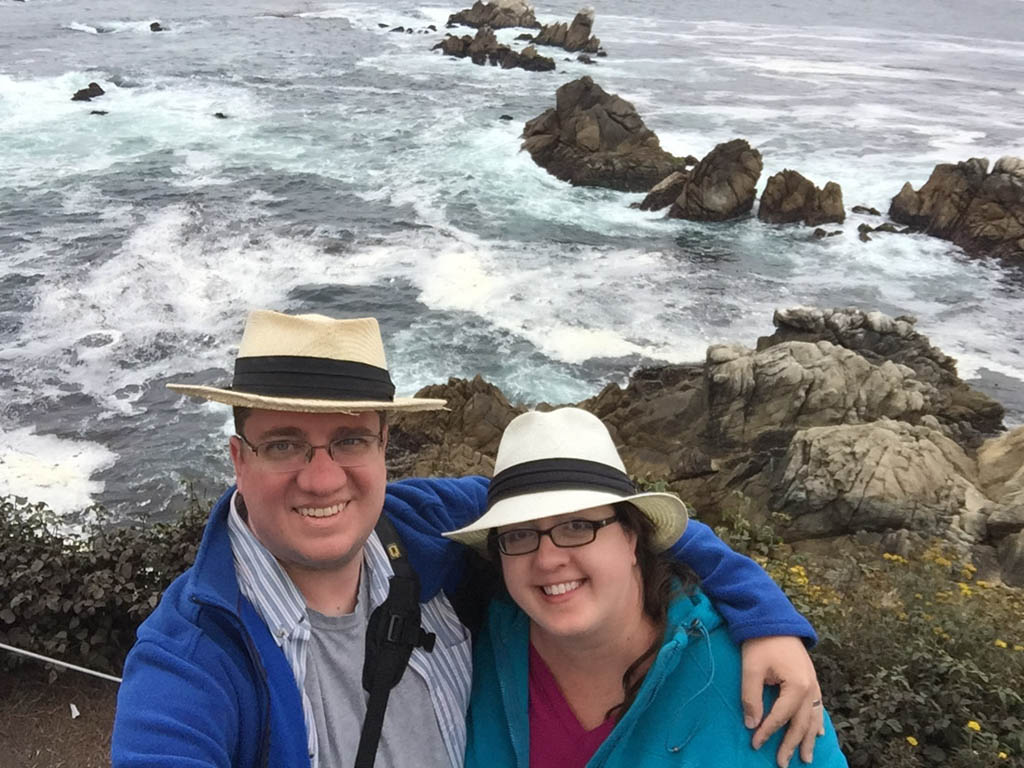 We walked around a bit more, but then headed out to dinner and then back to the hotel for the night. And that was it for our time in Big Sur. We'd start our drive to San Francisco the next day, stopping in Monterey along the way!
---