This post may contain affiliate links. Please see my advertiser disclosure for more details.
---
This is a Blast from the Past post. These posts chronicle our travels and other life events before we started blogging! These posts are usually heavy on the photos, but lighter on the narrative text.
The next stop on our Spain tour was Granada. No doubt about it, I was so excited for this stop. I had been wanting to visit The Alhambra (located in Granada) since learning about it in 10th grade Spanish class. No joke!
Aannnnndddd, there was country-wide general strike the day we were going to visit the Alhambra. Which meant it was closed. No joke. Sad panda.
"Huelga General" (General Strike) September 29, 2010: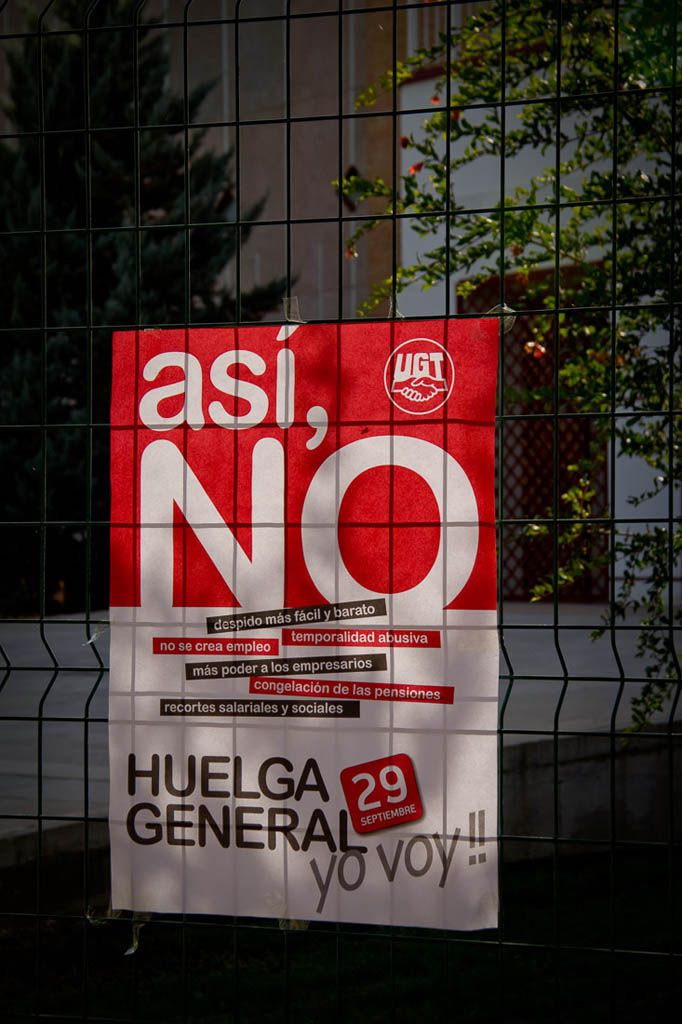 Everywhere, there were signs "Closed for the strike." It was difficult even finding a place to eat. We ended up finding a pizza place eventually! It was a ghost town everywhere we went!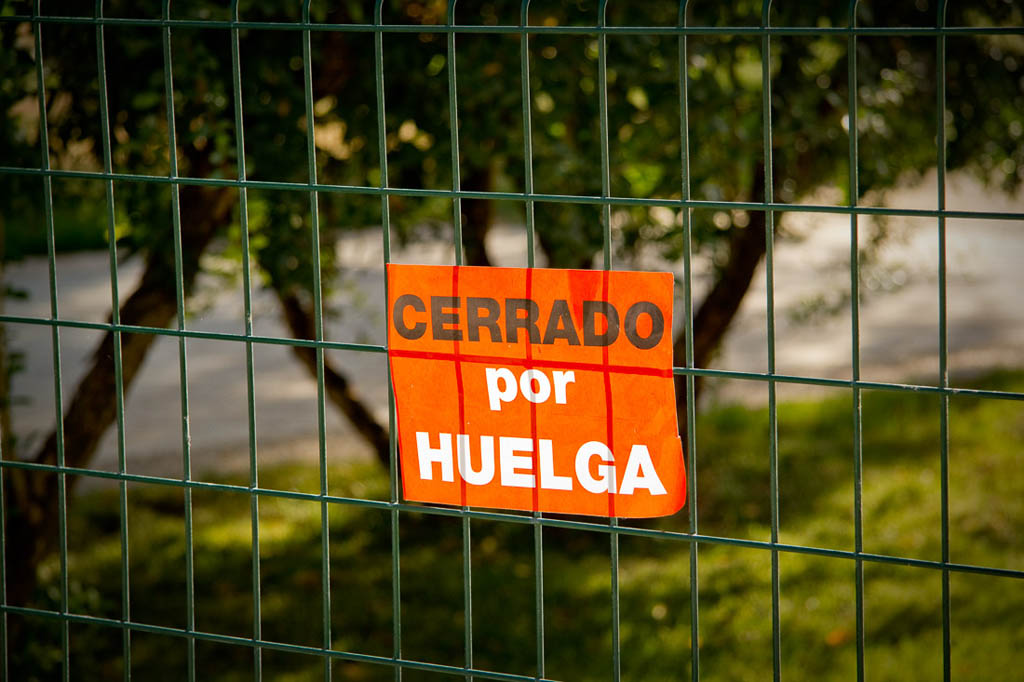 Well, luckily our tour operator was able to reschedule the visit to the Alhambra for the next day. That meant that our time would be truncated in the final tour stop, Toledo, but I was okay with that. Not much you can do about strikes!
The Alhambra (Granada, Spain)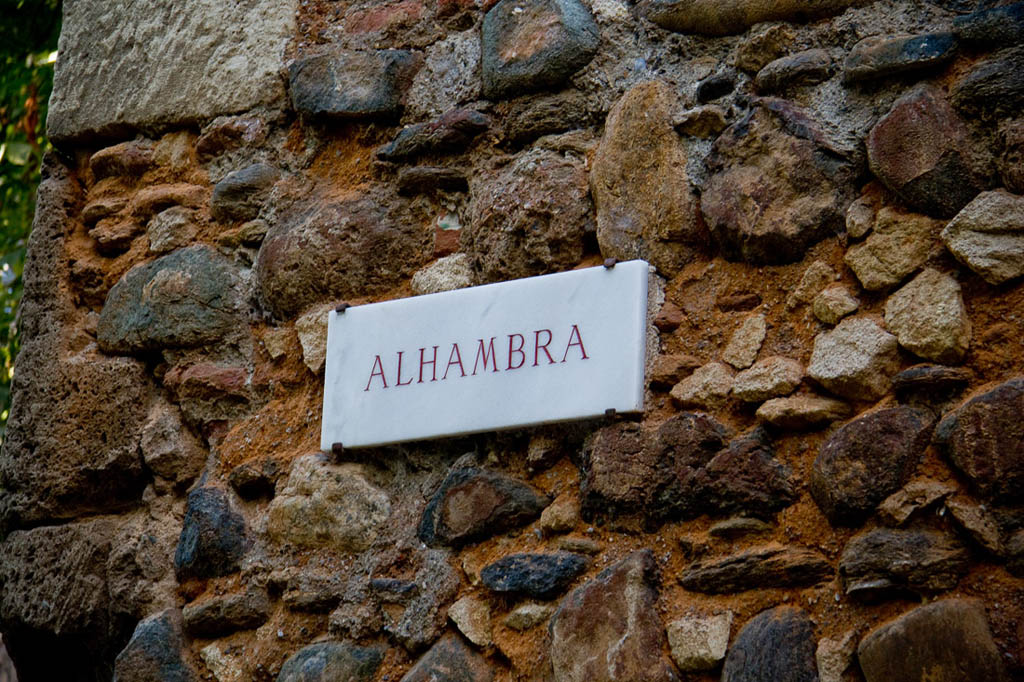 I'm always a little worried when I have such high expectations for a place. I always wonder if I've overhyped it in my head, and if it will be sort of a letdown.
Well, no letdown here! The Alhambra was gorgeous!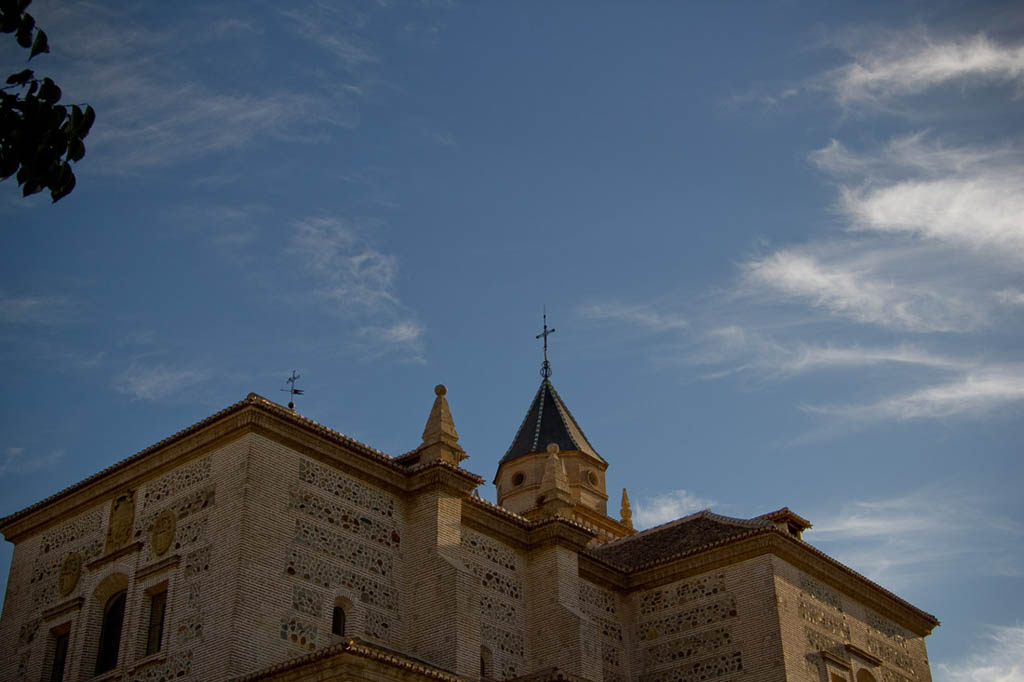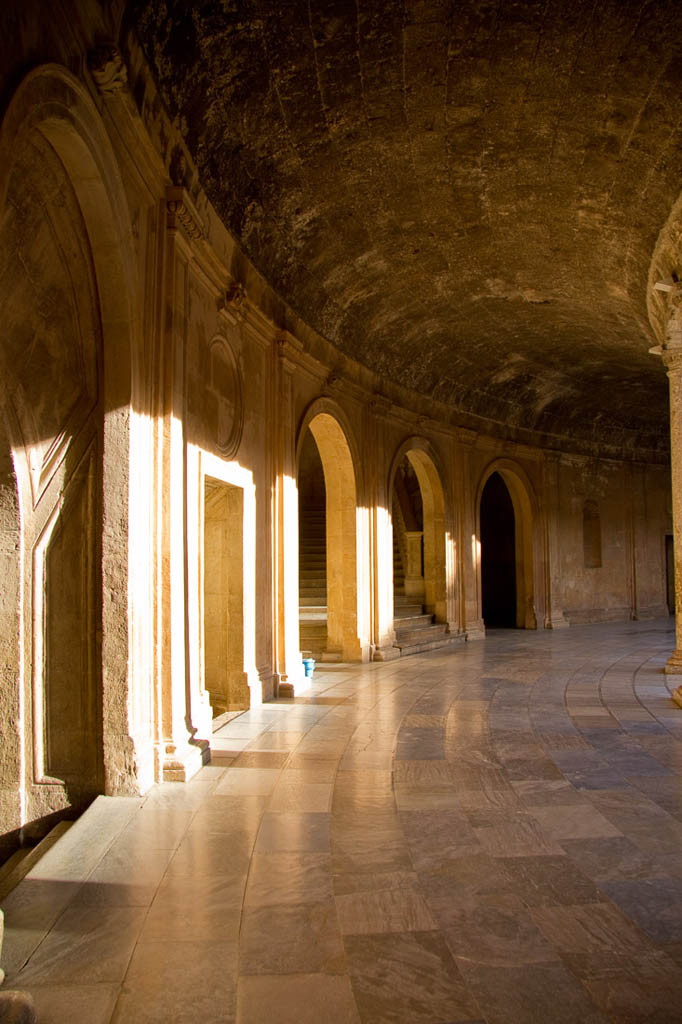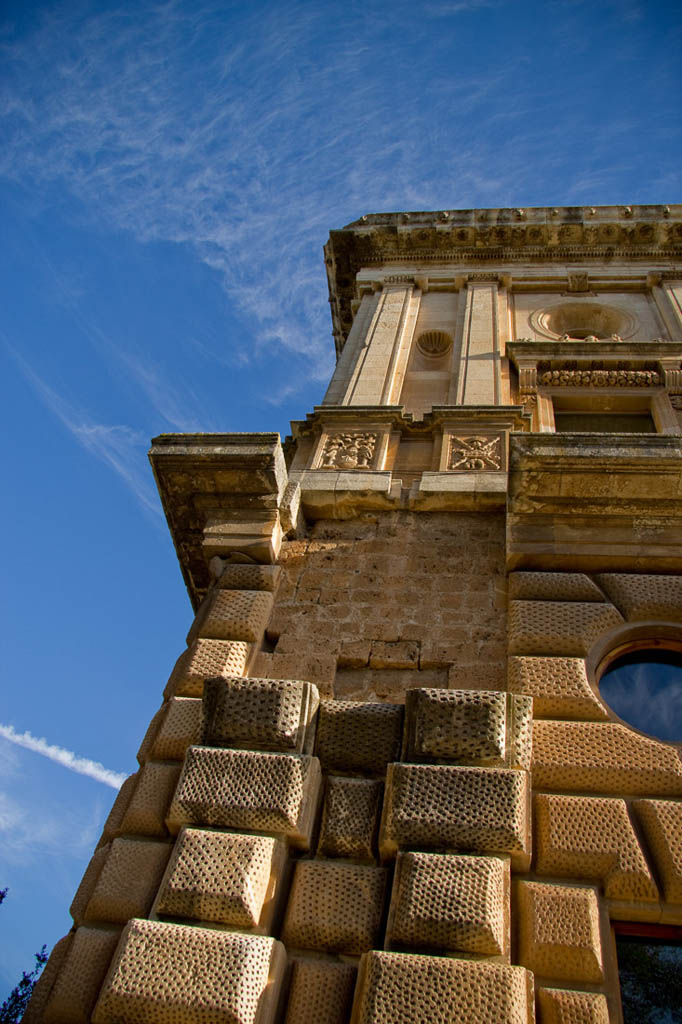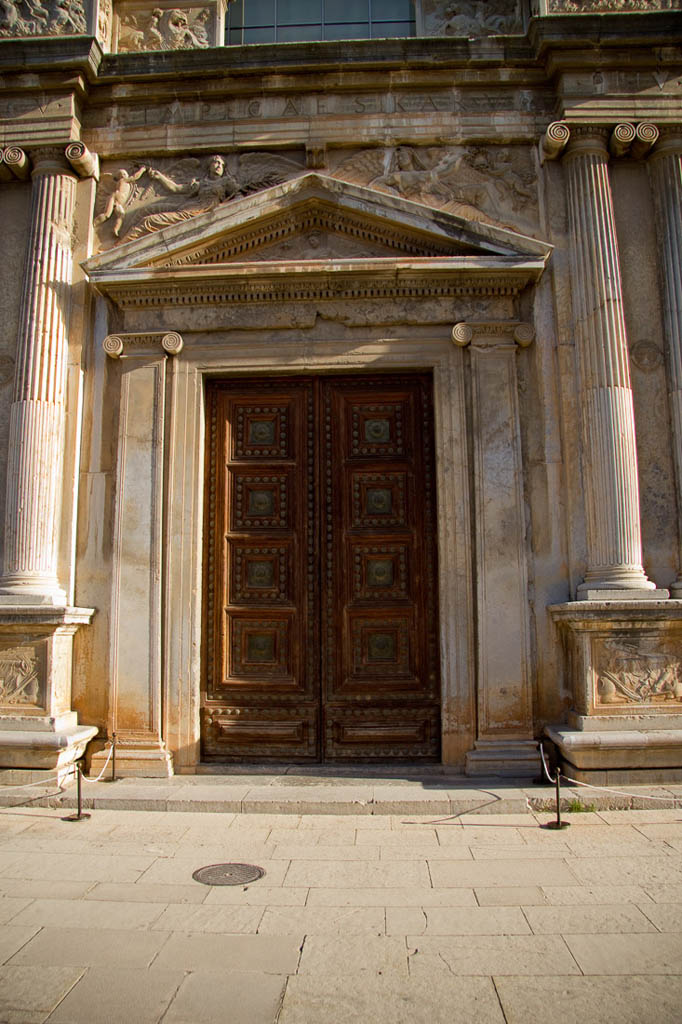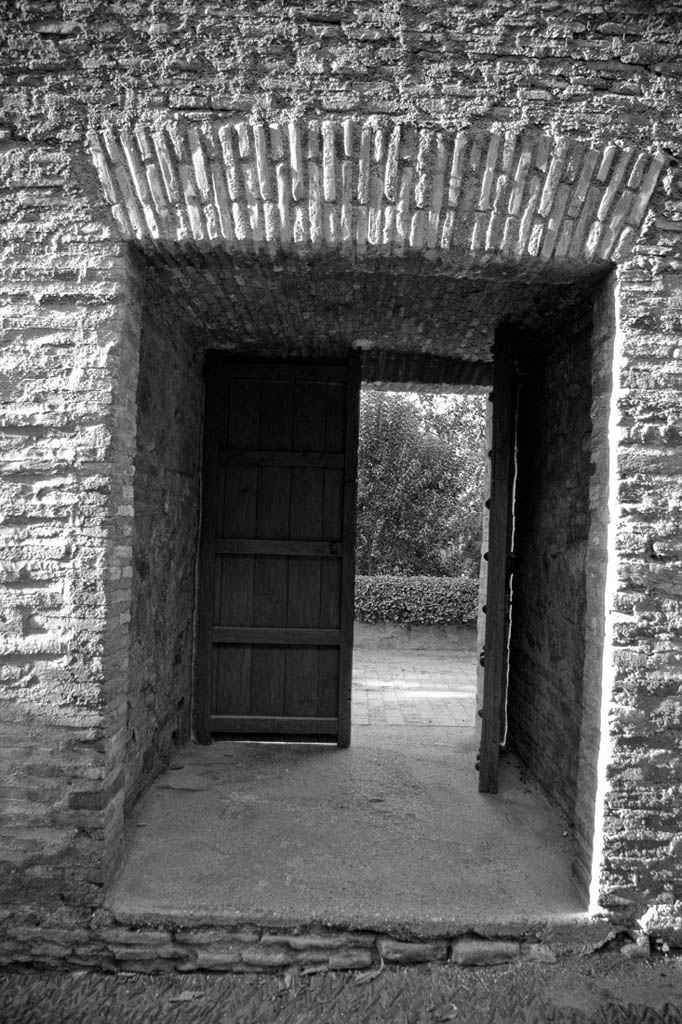 I also just want to point out here that the late September / early October timeframe for visiting Spain seemed absolutely fantastic. Very few crowds!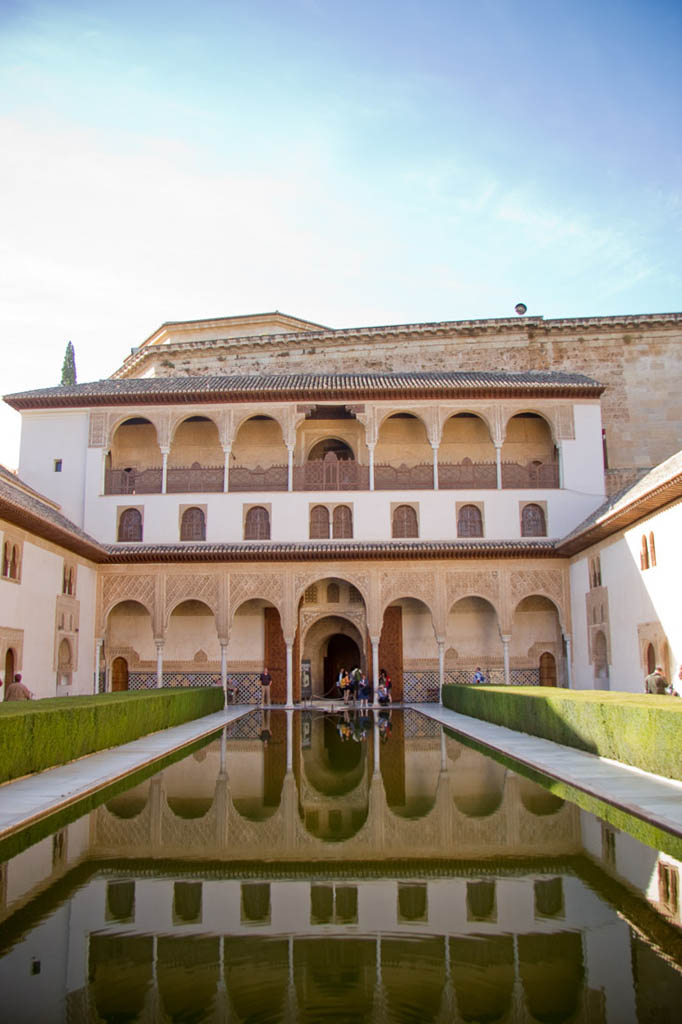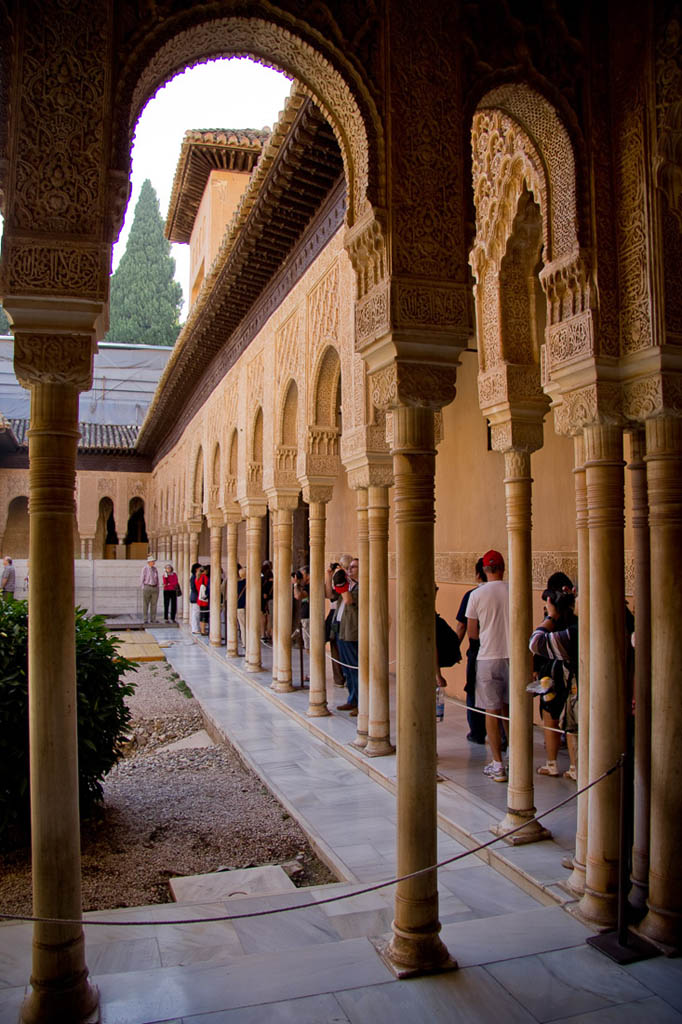 Much like other places we had seen already in Seville and Cordoba, the Alhambra is a mix of Christian and Islamic architectures. The Alhambra was originally built as an Islamic Palace. Later, Christian elements were added so that it could serve as a Christian palace as well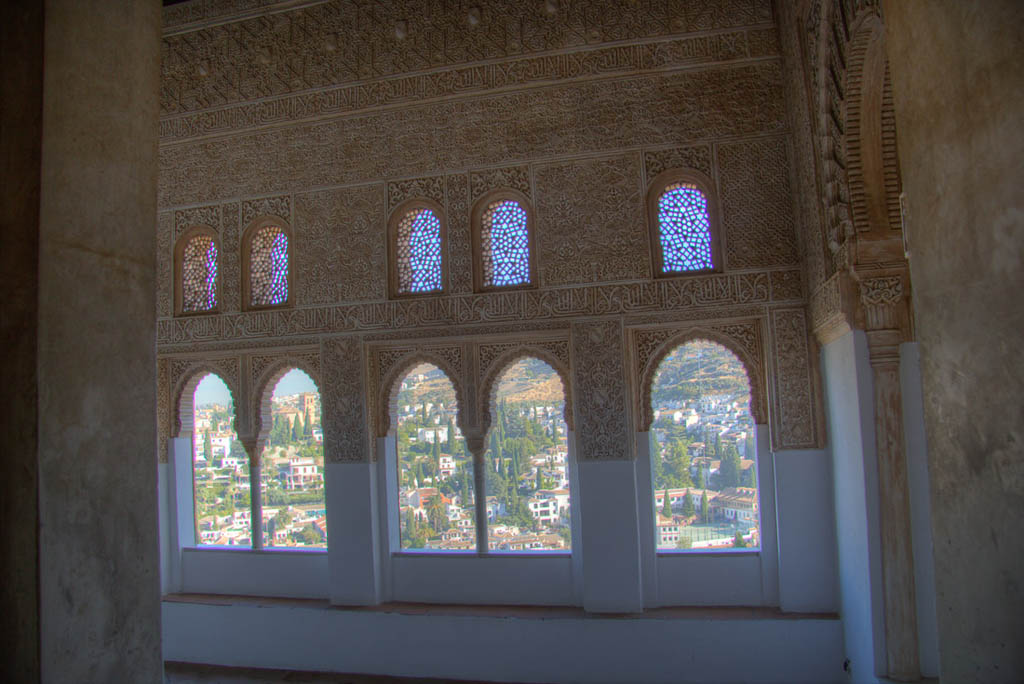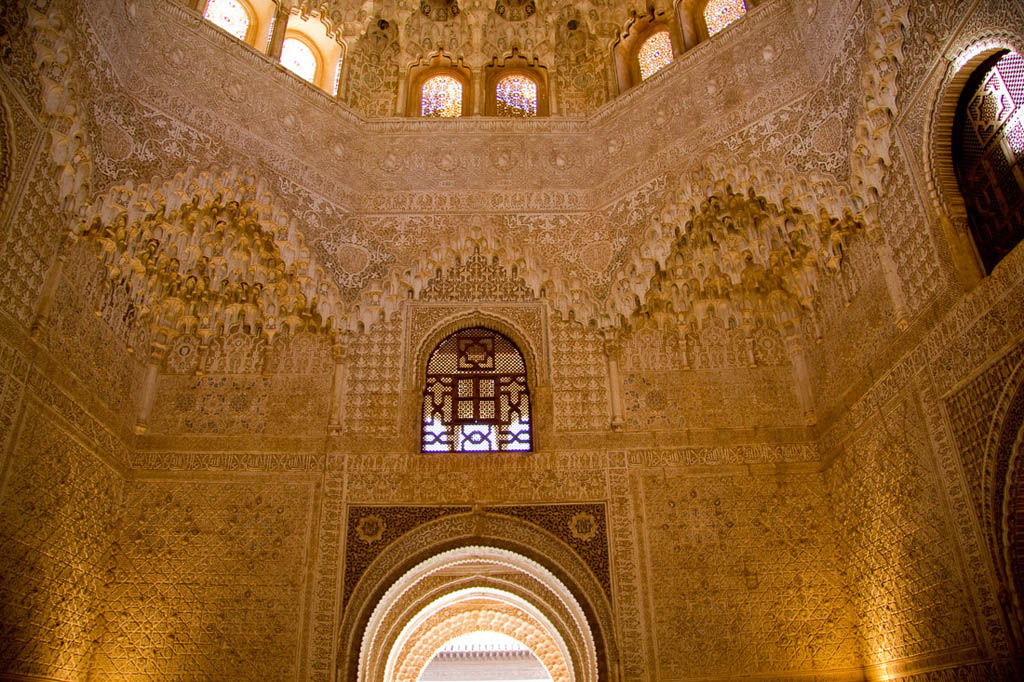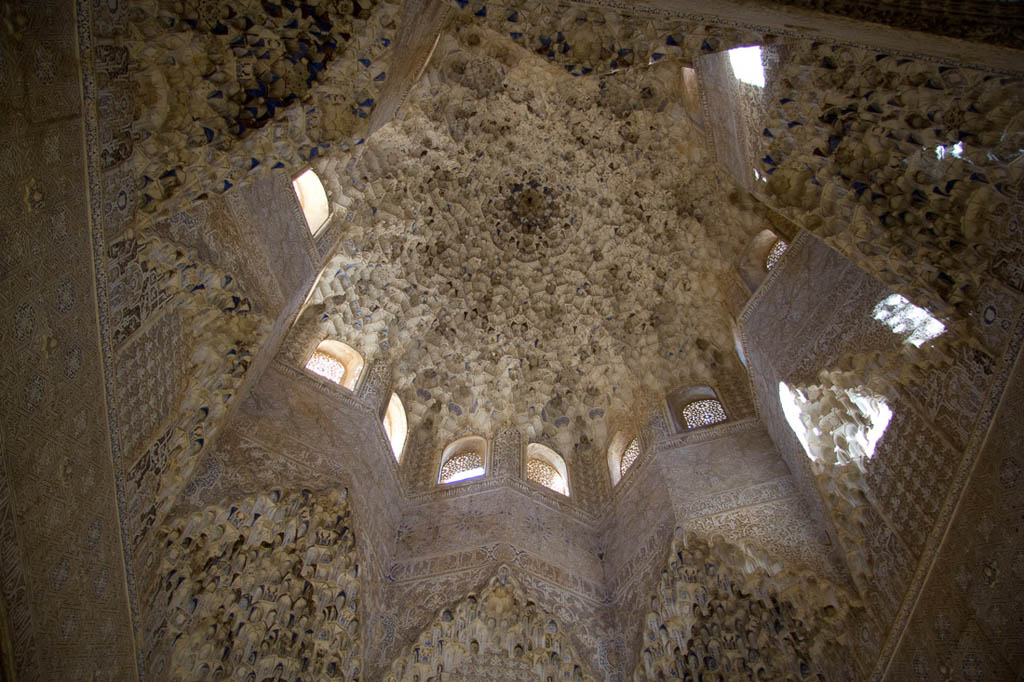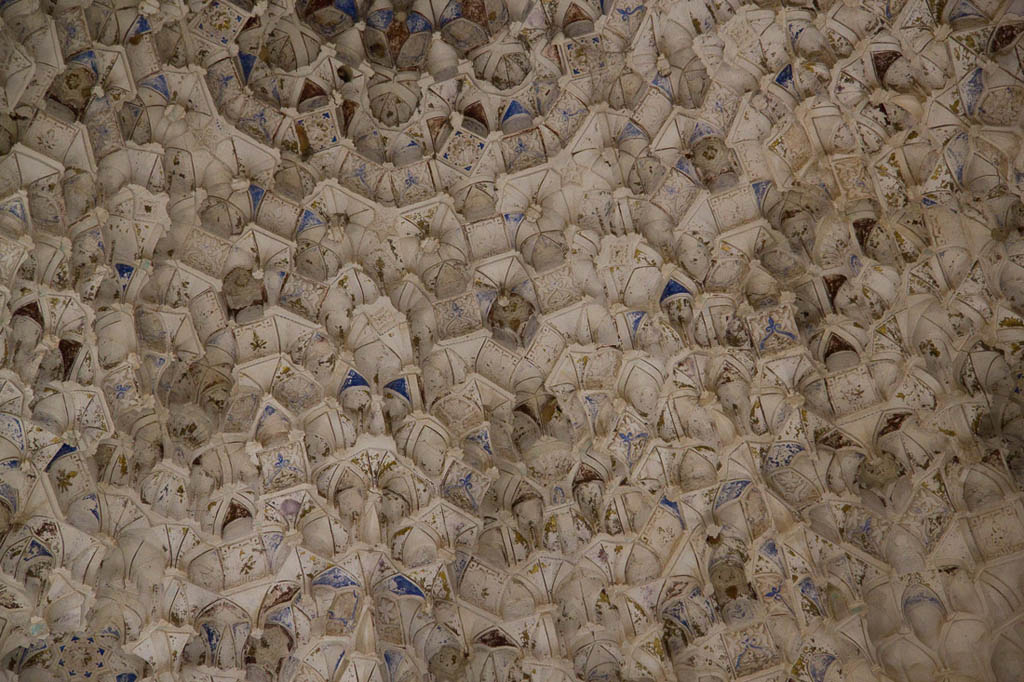 Washington Irving, an American author born in the late 1700s, traveled to Spain and later wrote "Tales of the Alhambra." There is a plaque dedicated to Irving at the Alhambra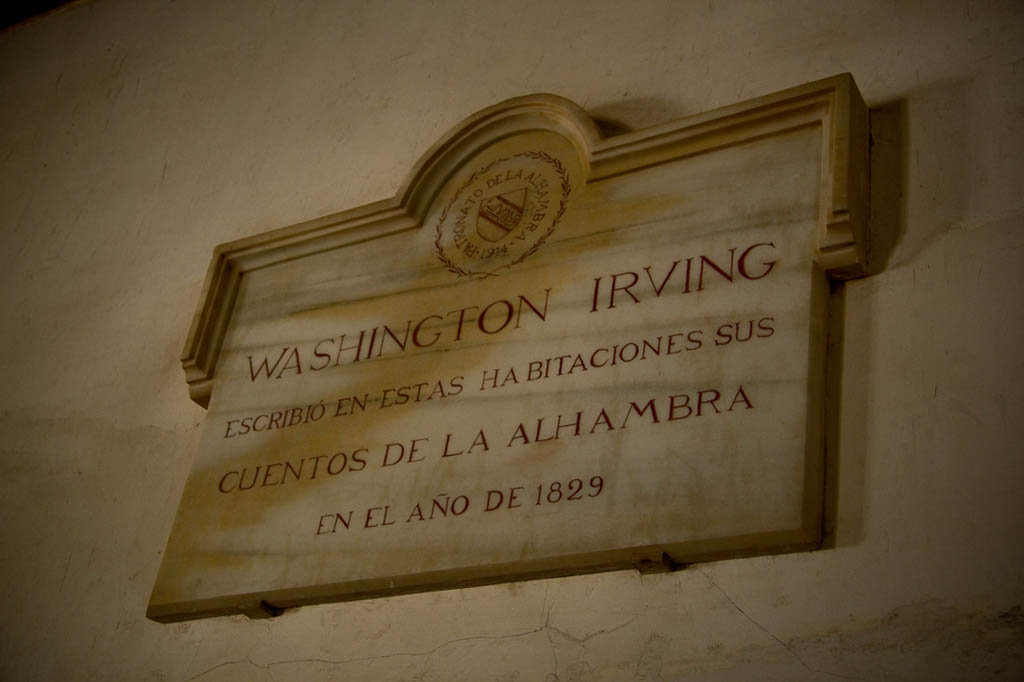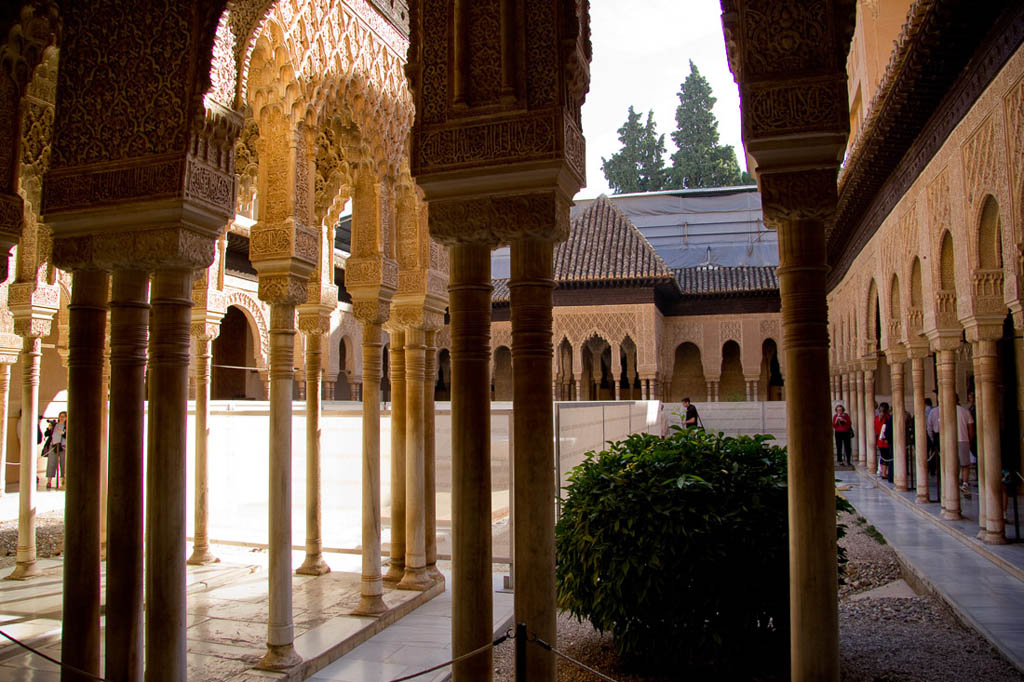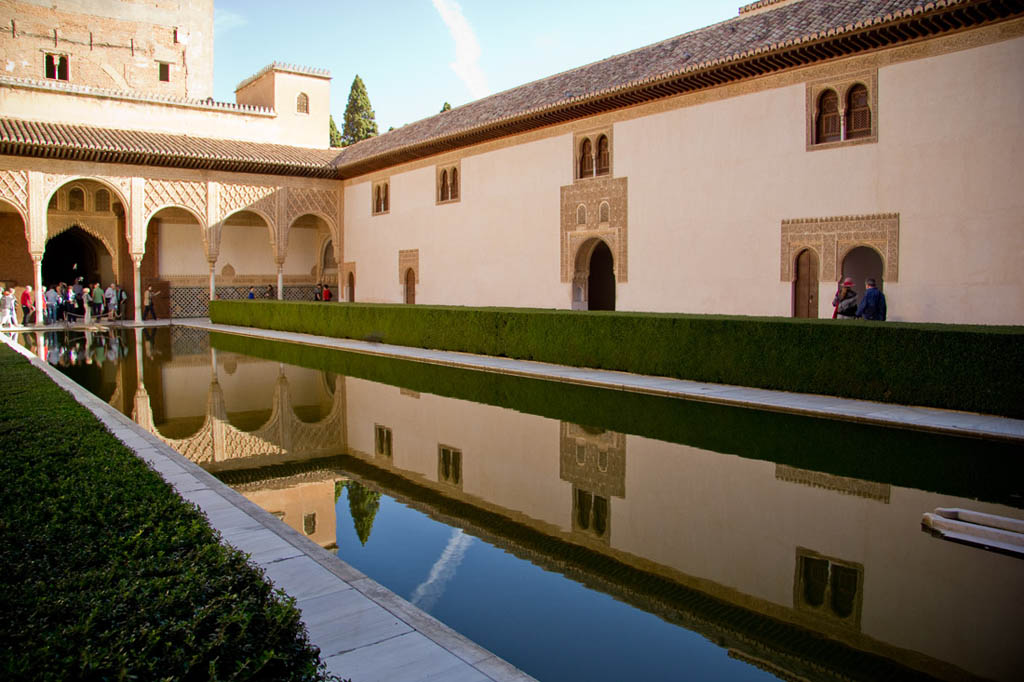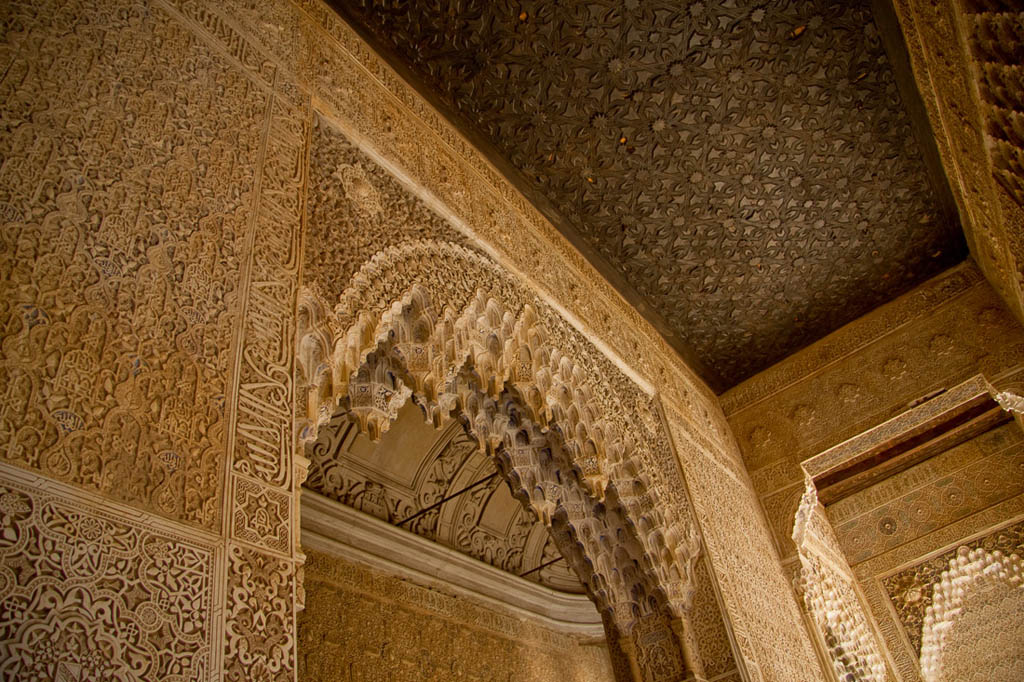 Like most old places that we visit, there was some restoration work underway: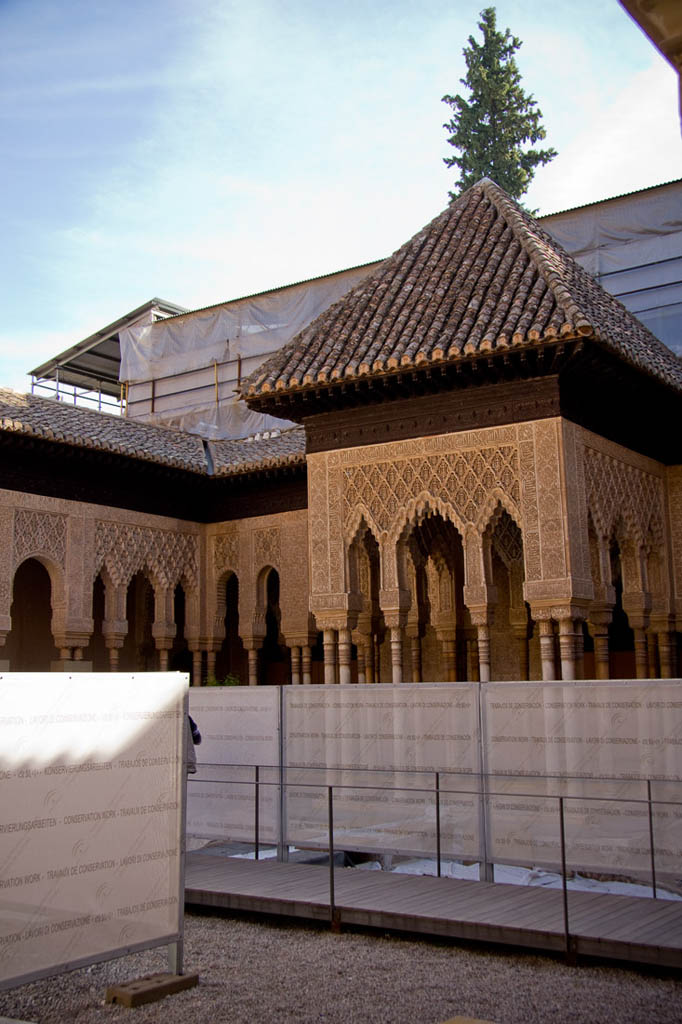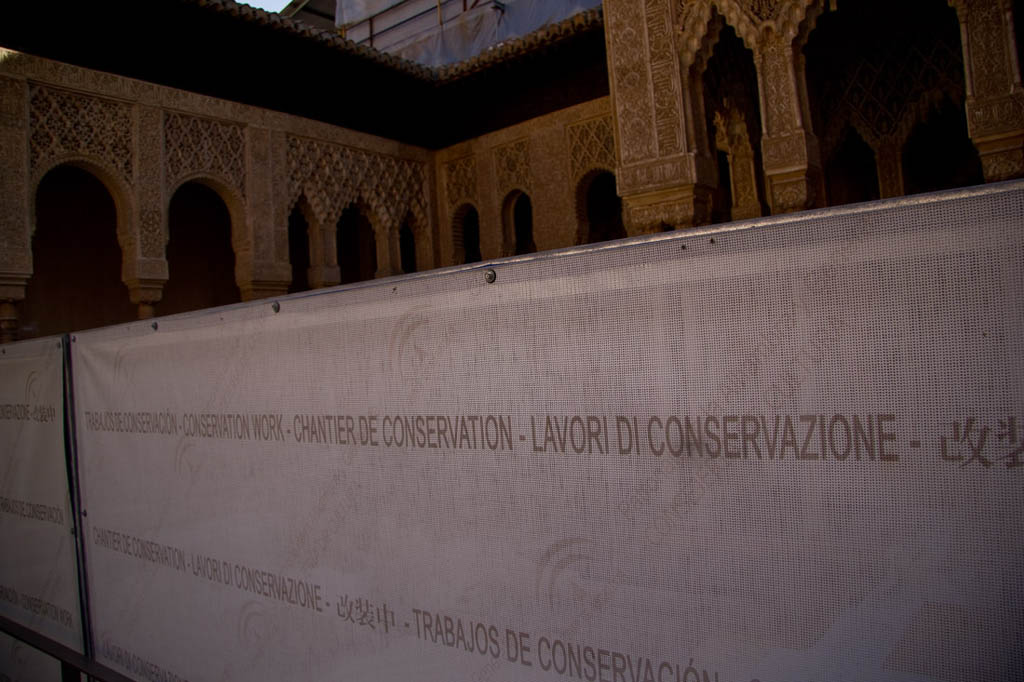 And there were some truly fantastic views of Granada from the Alhambra: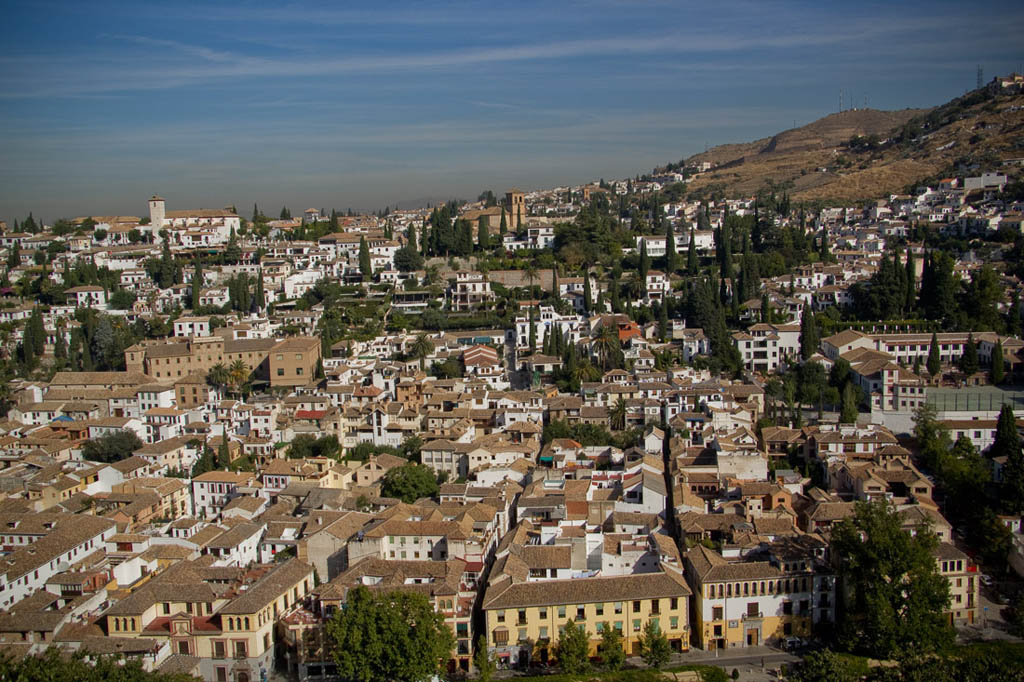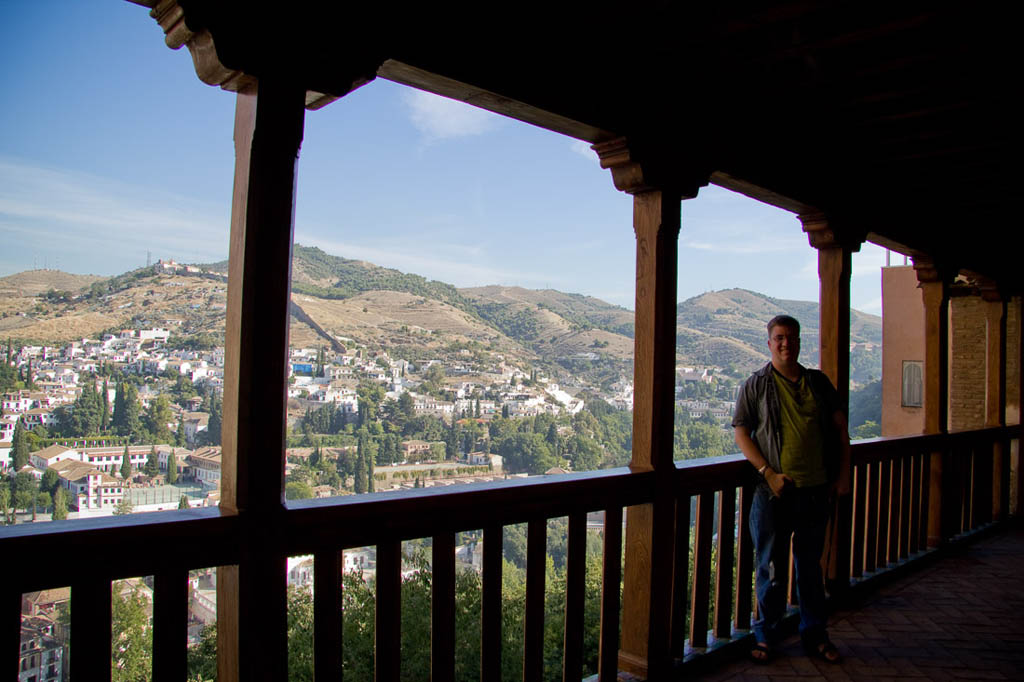 After walking around and touring many of the indoor spaces and courtyards of the Alhambra, we made our way to what is arguably the most famous part of the Alhambra, the stunning gardens.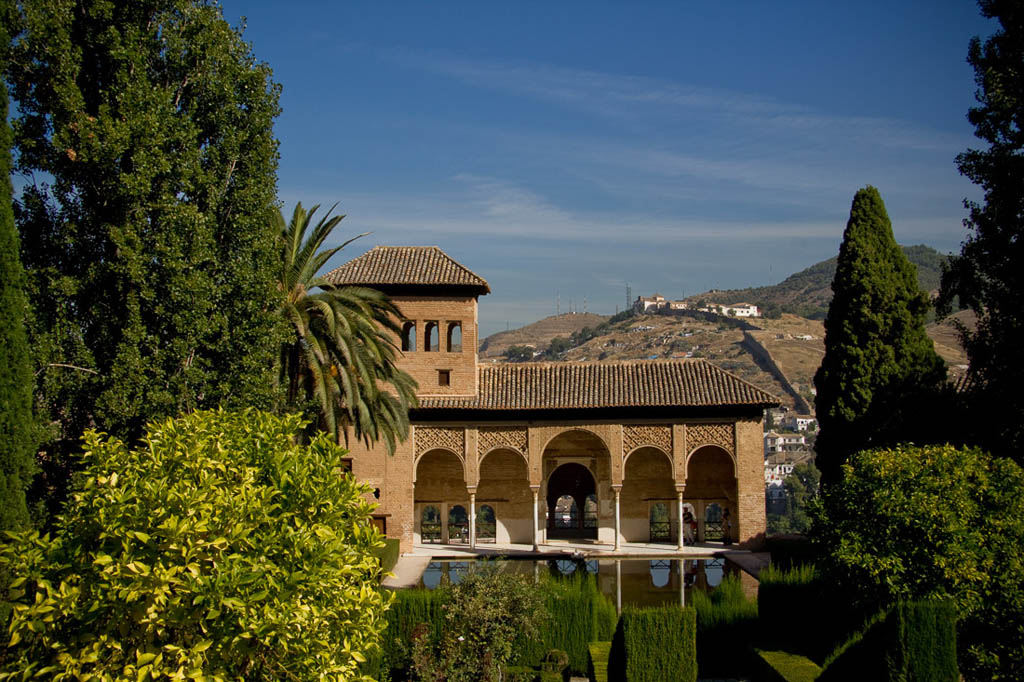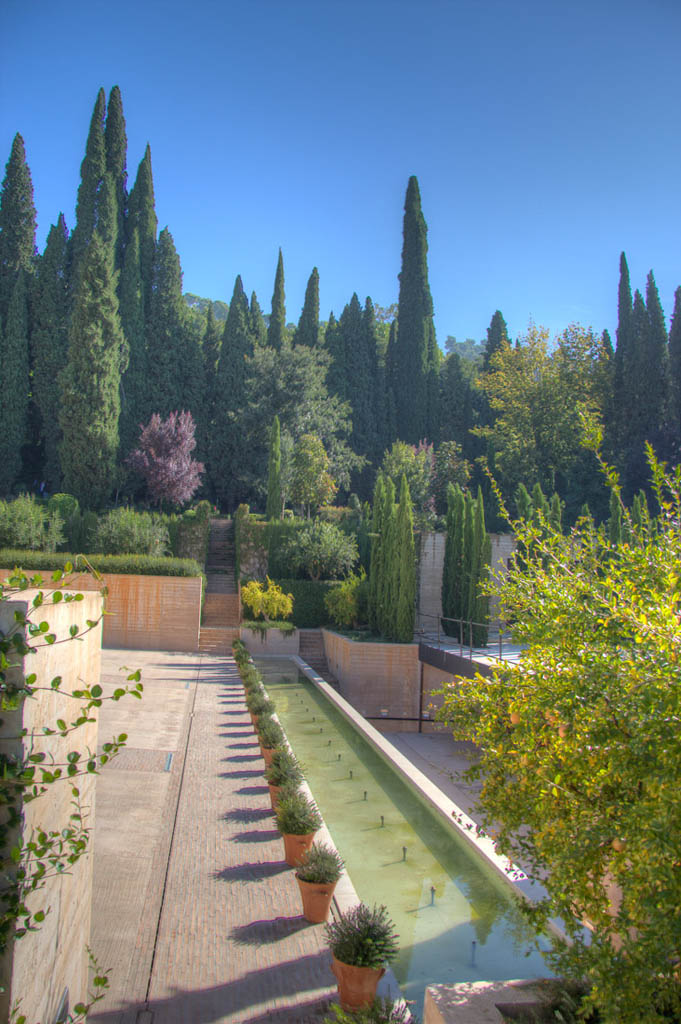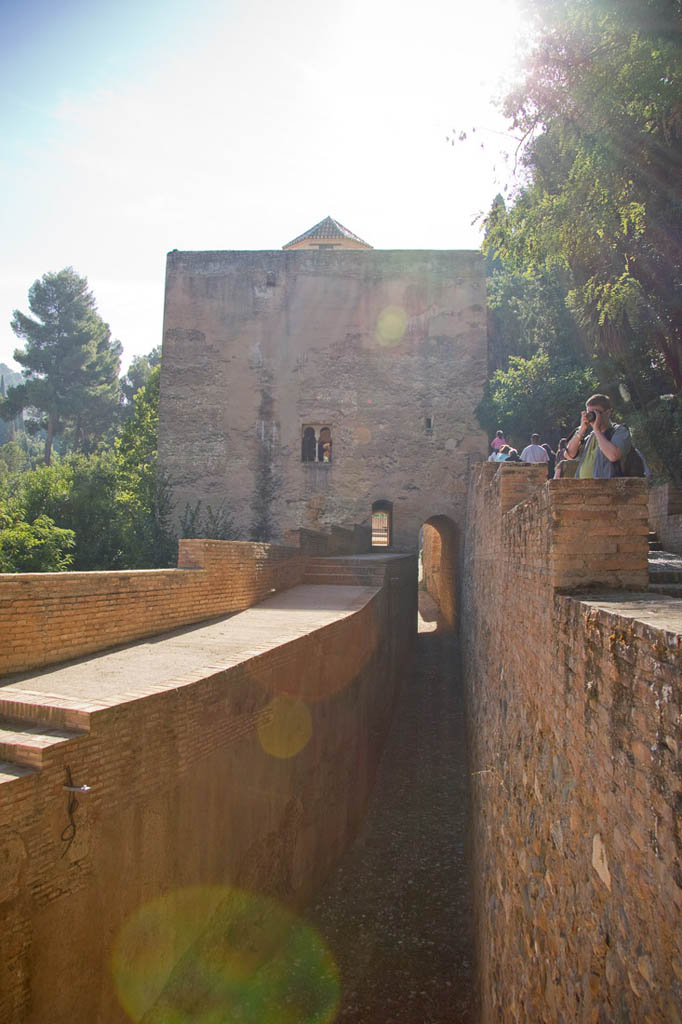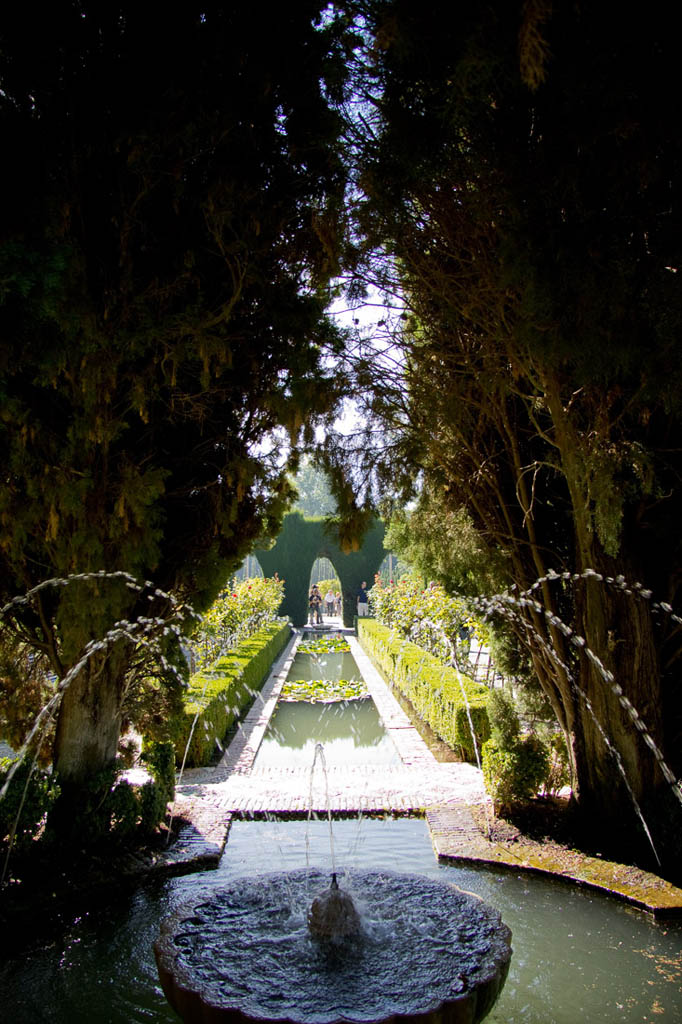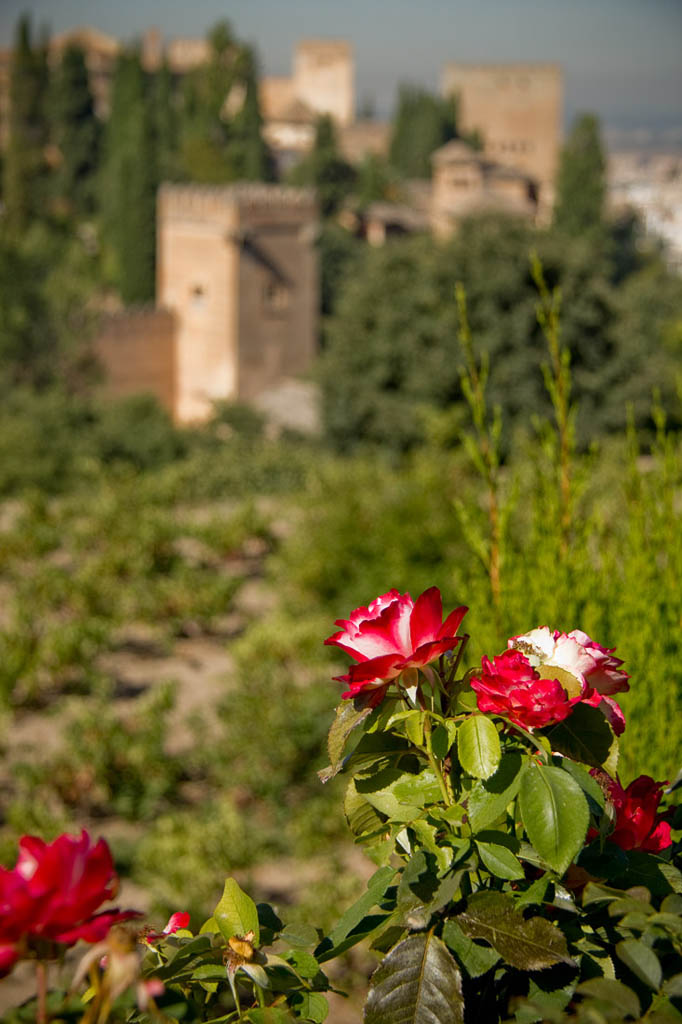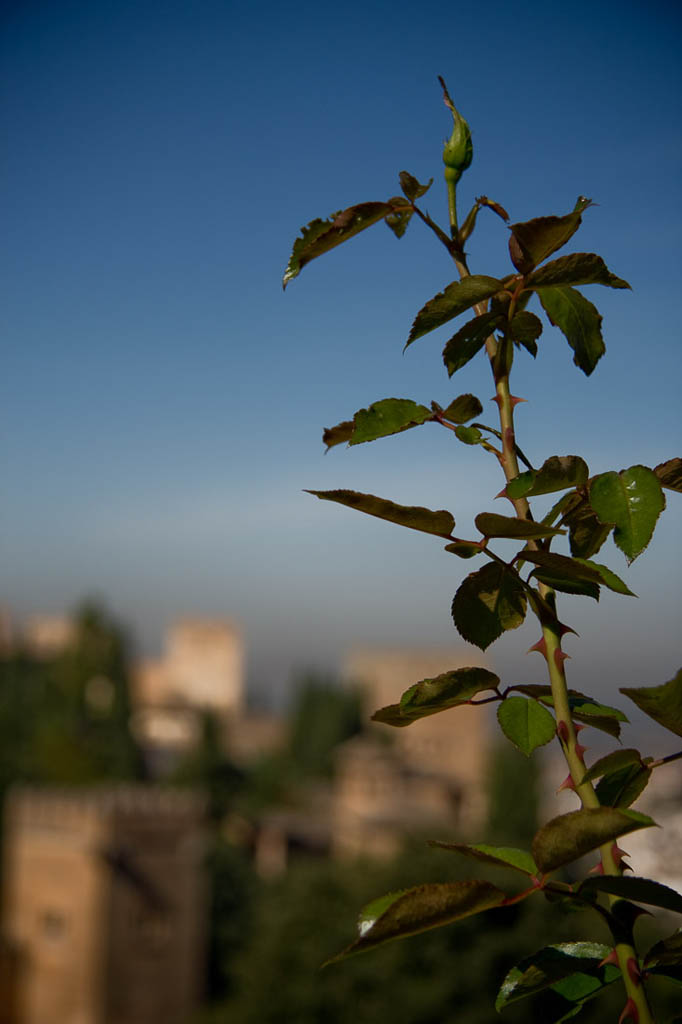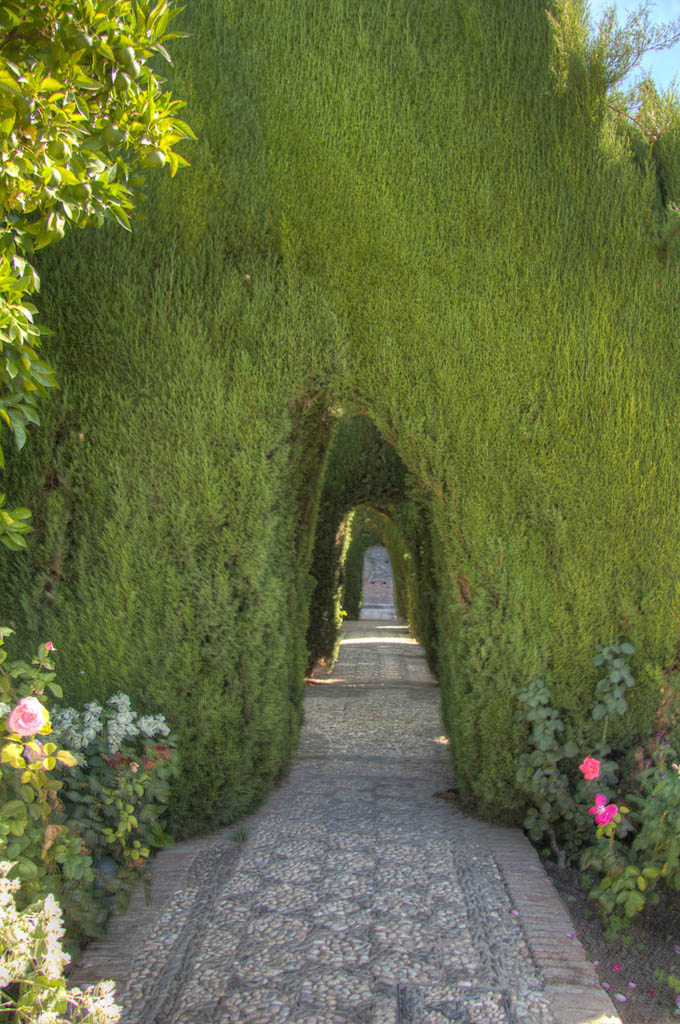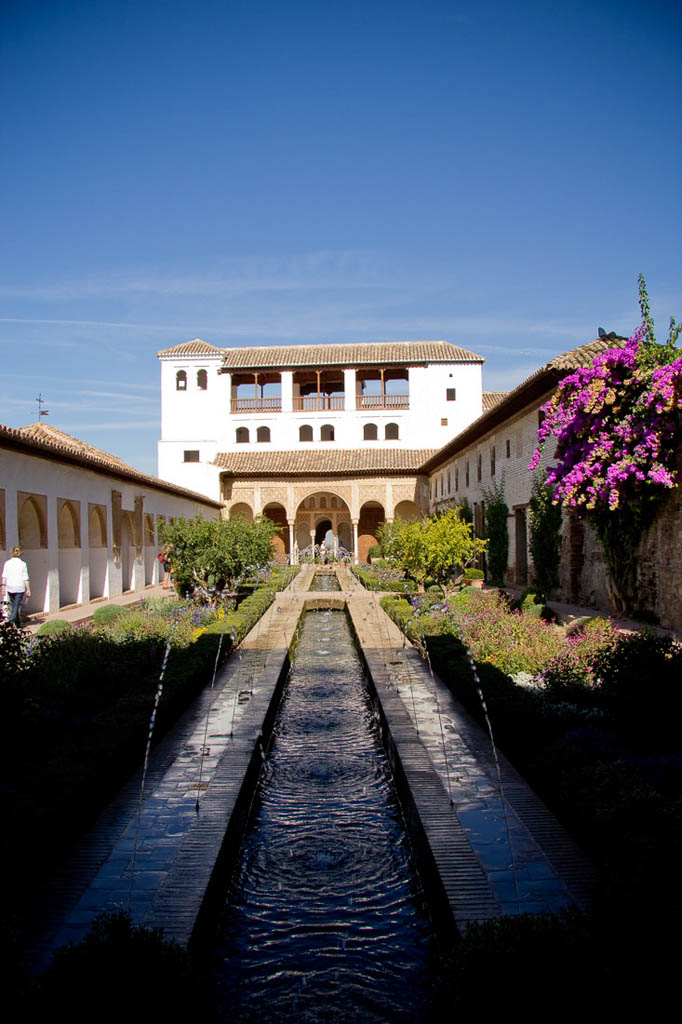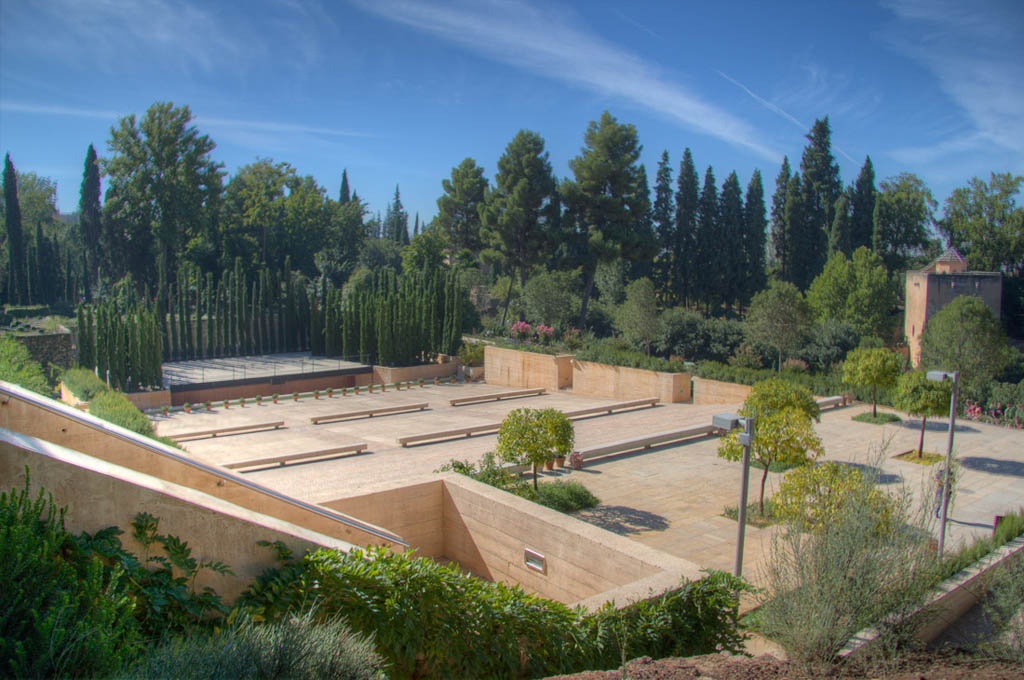 With that, we wrapped up our time at the Alhambra, thankful that we were still able to see it despite the previous day's strike.
Toledo (A brief visit)
Since the strike made us essentially squeeze more activities into a tighter timeframe, we only got to spend a few hours in Toledo instead of the full day. We headed there straight after the Alhambra.
First, our bus stopped on a lookout viewpoint across from Toledo to take some photos of the city! Gorgeous!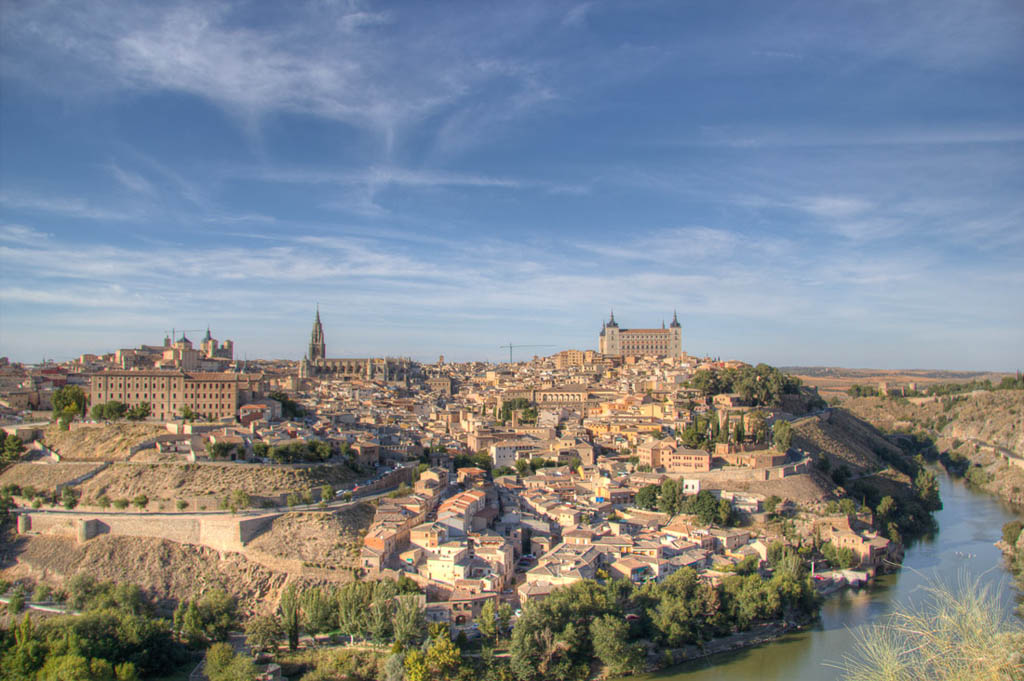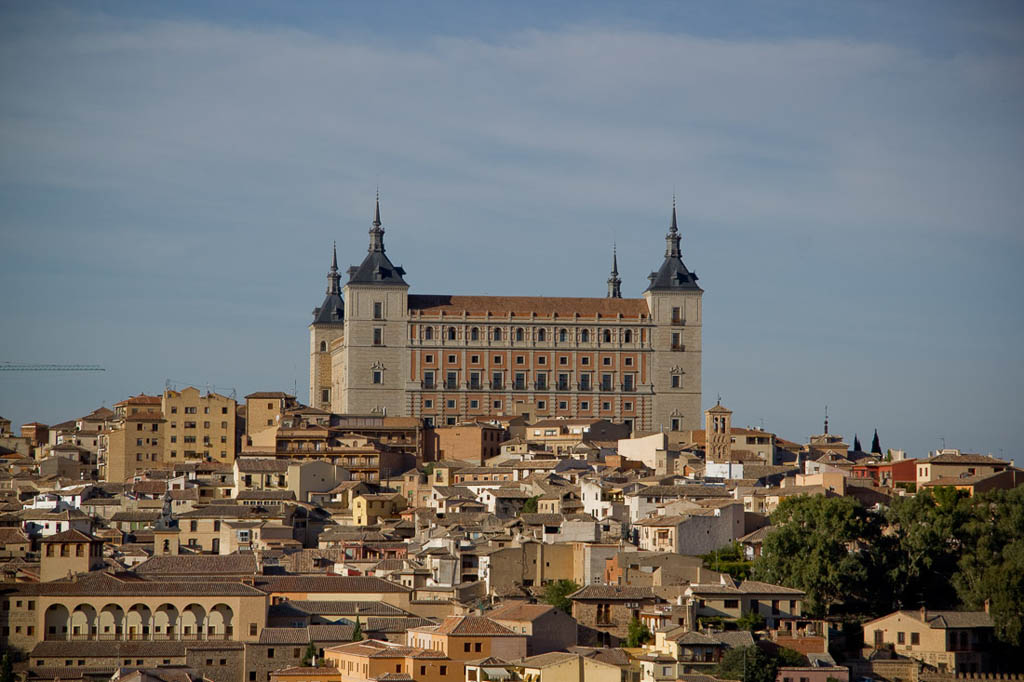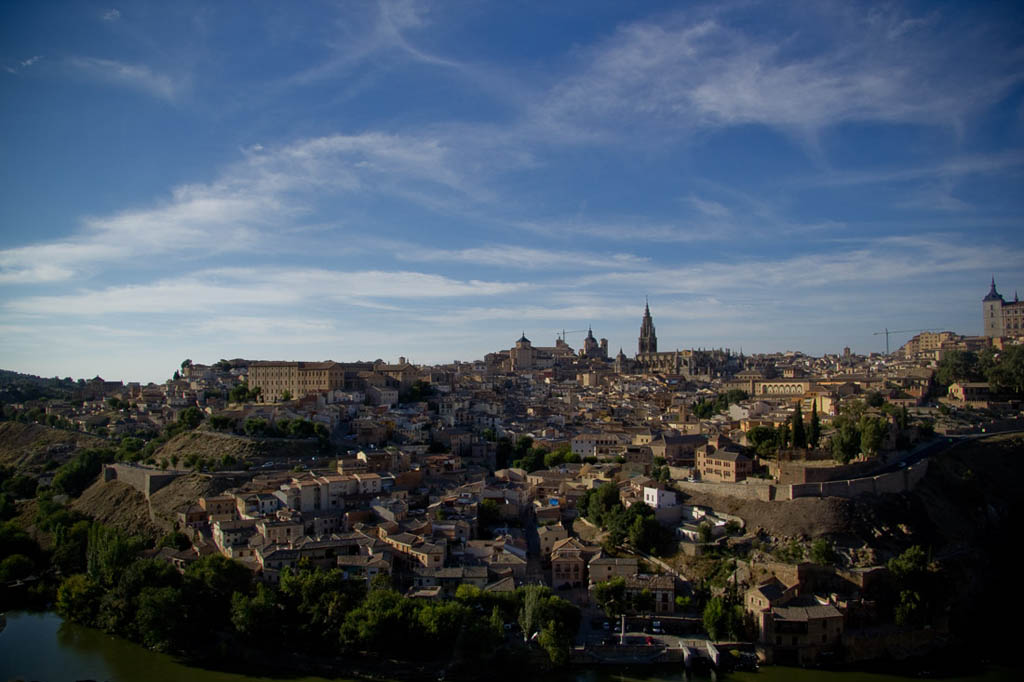 We only had about an hour to walk around in Toledo, and funny enough, we didn't take many photos. (Very unlike us, I know!)
I think there were two issues. 1) We were starving. So most of our time was spent seeking and subsequently standing in line for food. 2) We were all toured-out at that point. There's only so much bus-shuttling I can take, so we were happy to see the "organized travel" portion of our trip coming to an end! and 3) Oh my goodness, the steps and steep streets in Toledo. Not great for two out-of-shape people! We were physically tired just getting to the main square! (Some parts of the city even have escalators, pictured below)
Either way, if we ever go back to Spain, I'd love to visit Toledo again and see it properly instead of being rushed.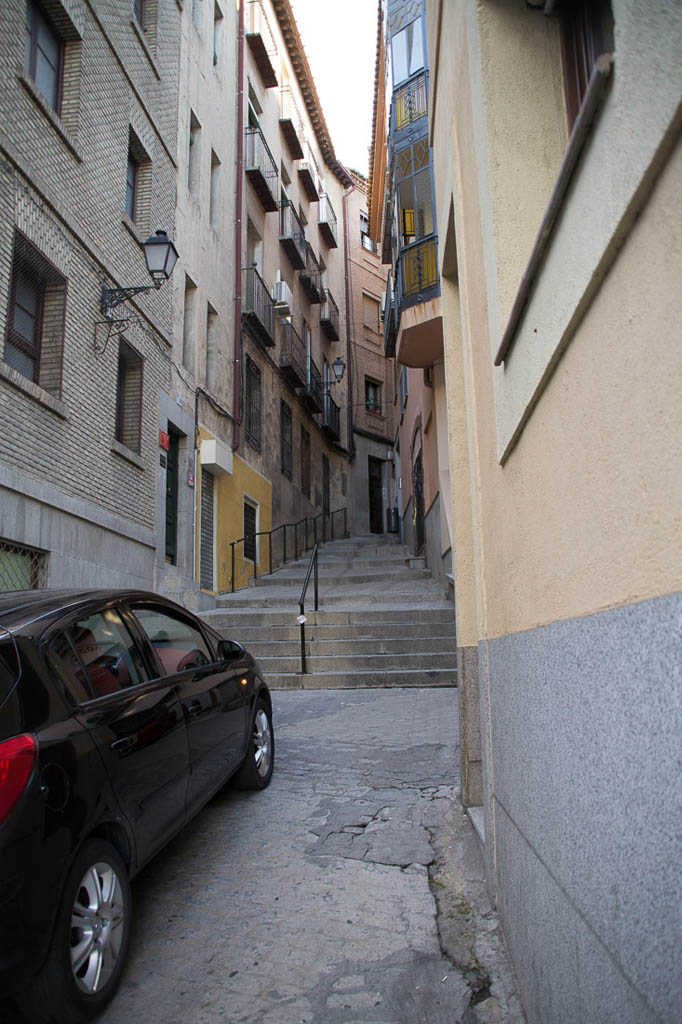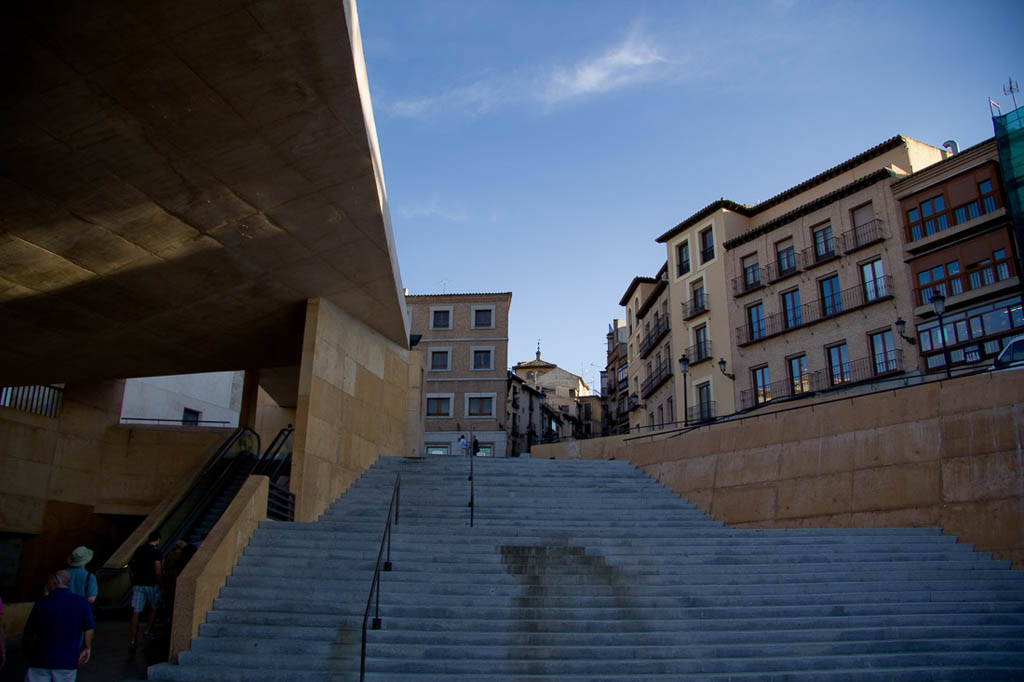 Here are the city escalators I was talking about: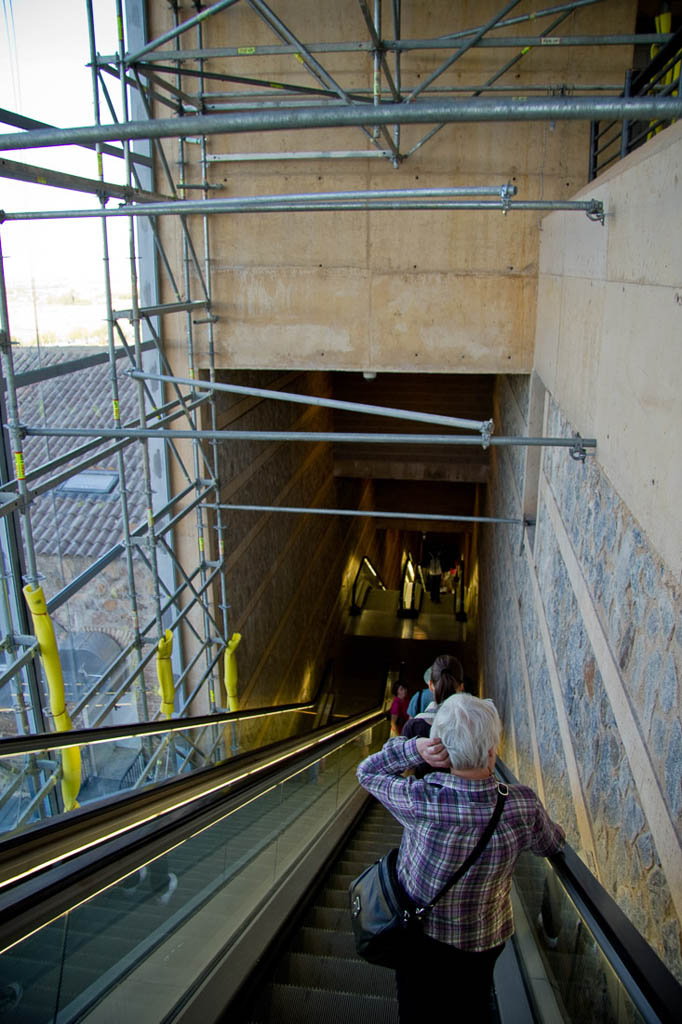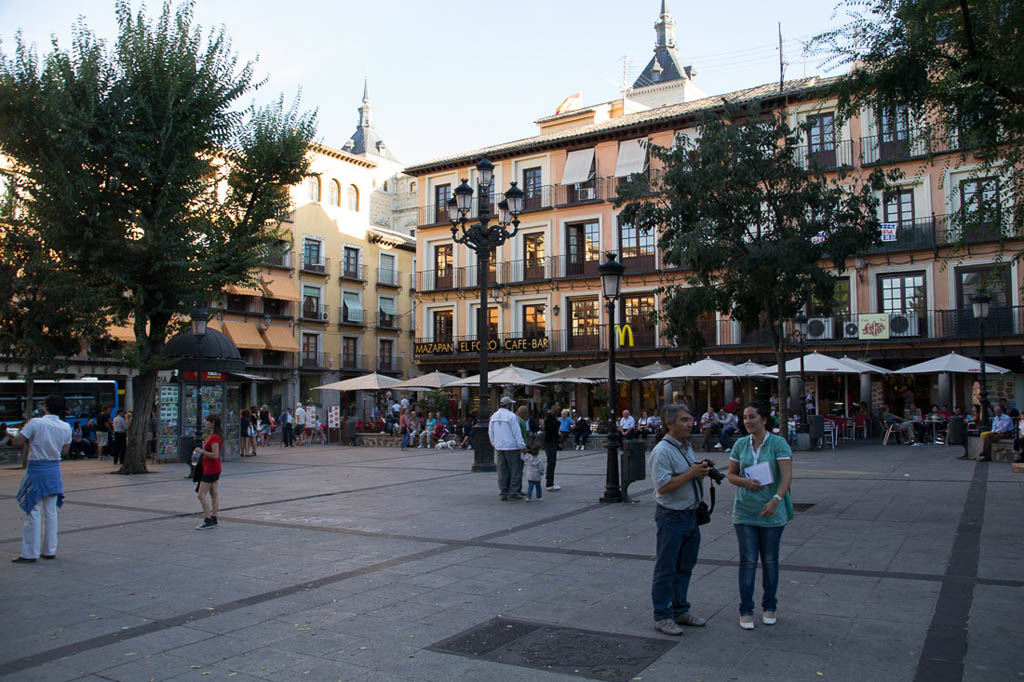 That was it! We boarded our tour bus and headed back to Madrid, where we had started just four days earlier!