This post may contain affiliate links. Please see my advertiser disclosure for more details.
---
This is a Blast from the Past post. These posts chronicle our travels and other life events before we started blogging! These posts are usually heavy on the photos, but lighter on the narrative text.
The next port-of-call on our Mediterranean cruise was Genoa, Italy. For this port, we opted for a cruise ship-organized shore excursion to Portofino.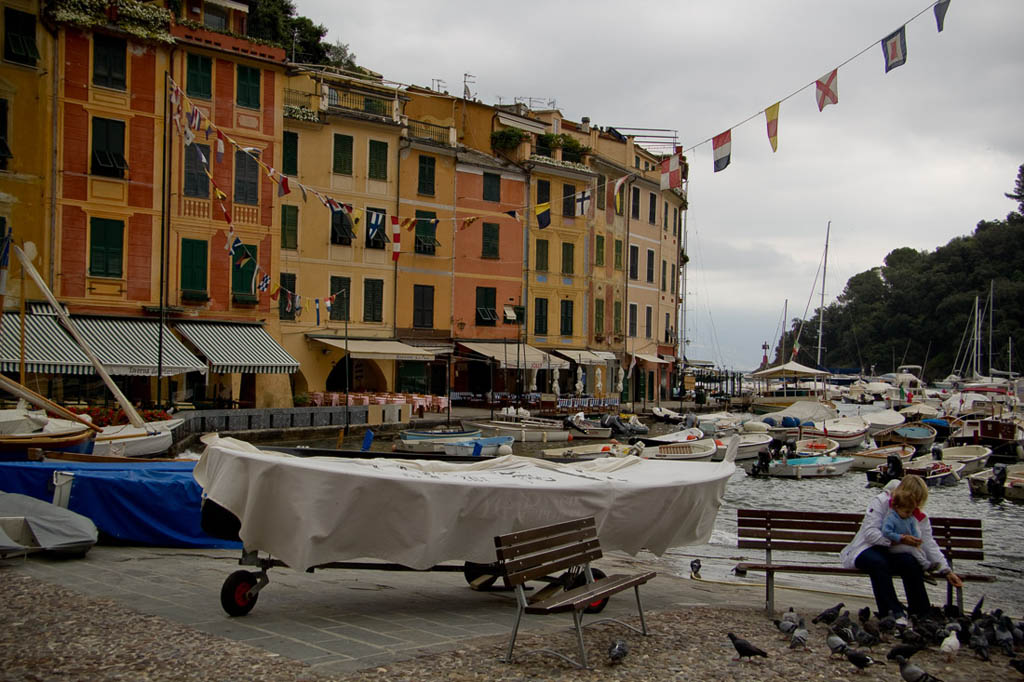 The excursion was supposed to include a leisurely scenic boat ride onboard a smaller vessel to get from Genoa to Portofino. However, the weather was quite rough that day. (Luckily it was the only bad weather day of our entire two week trip in Europe!) So rough, in fact, that they had to cancel the scenic boat ride part, and take us via bus to Portofino.
Except, the tour buses could only take us part way to Portofino (I think it was to Santa Margherita). The rest of the way had to be taken via public buses.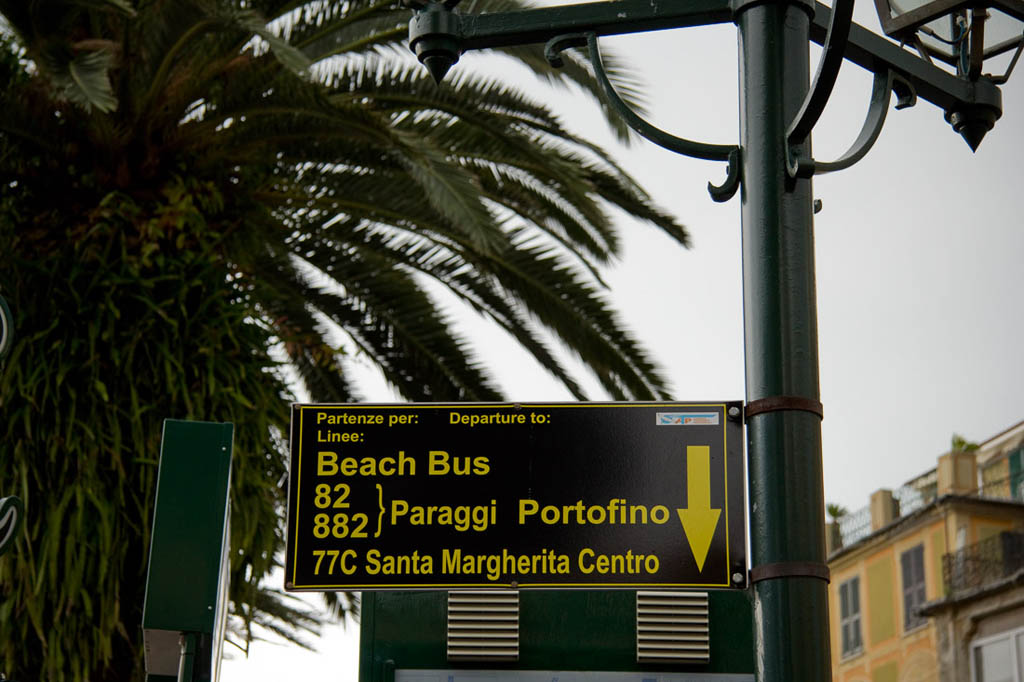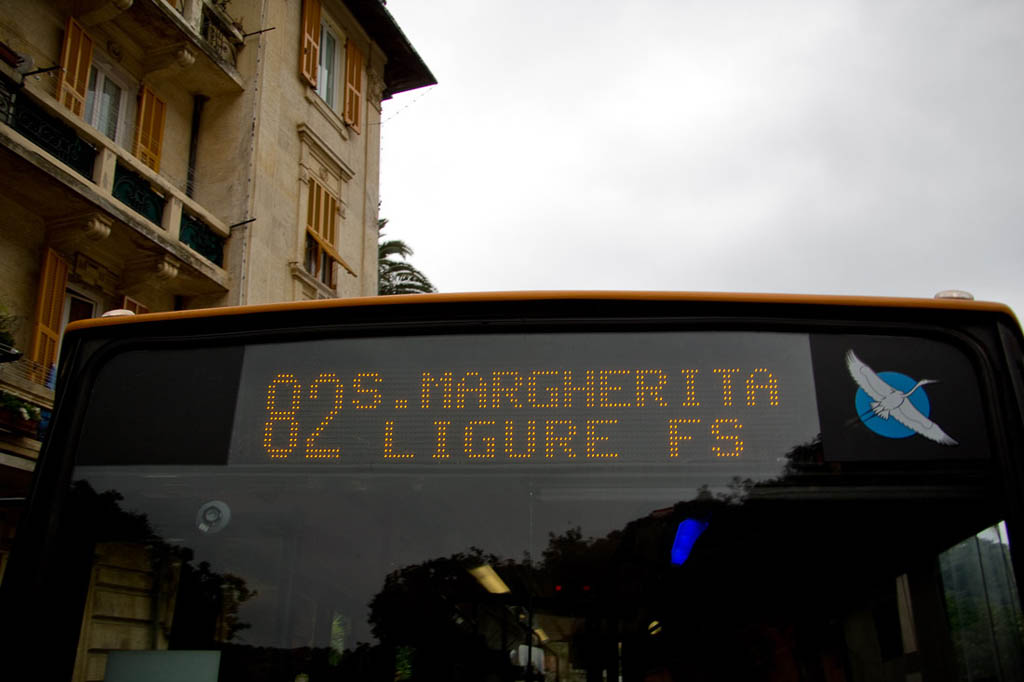 The tour guides were doing their best, and Ken and I didn't mind, but some folks were getting REALLY cranky. Especially because there was limited seating on the public buses, and the bus went on very narrow and windy roads to get to Portofino.
The locals were especially upset that their public transportation system was being clogged by droves of tourists. We even saw an altercation between one local woman and a bus driver. The altercation drew the attention of the police. So, this trip was quite the adventure! (In the picture below, the police officer is yelling at the woman who was at the center of the altercation)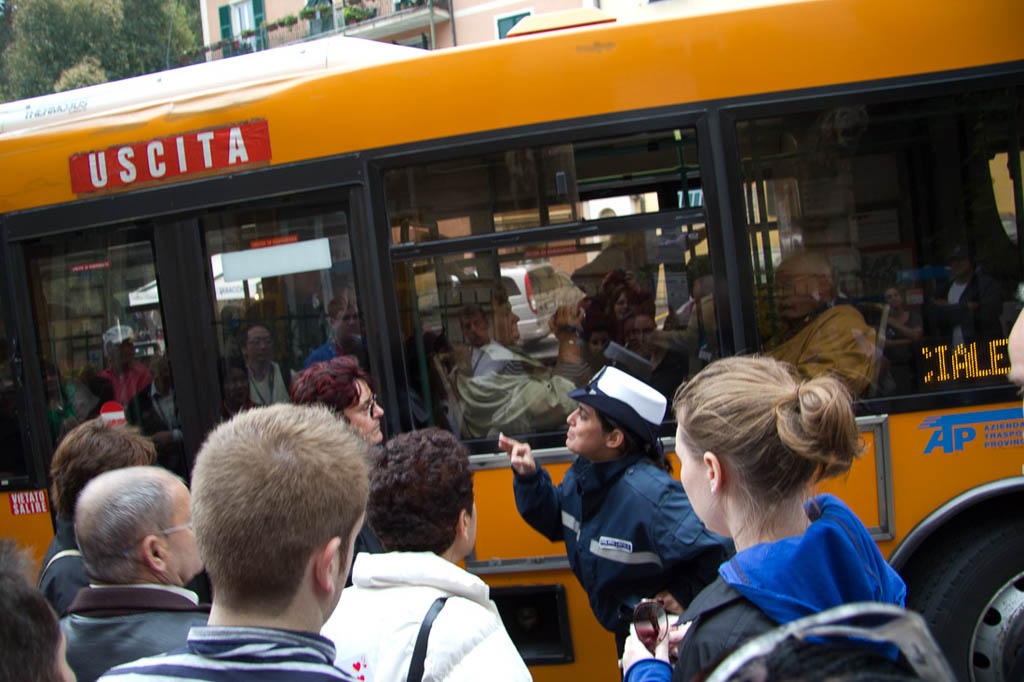 Portofino itself was gorgeous. Luckily the rain had stopped for our time walking around!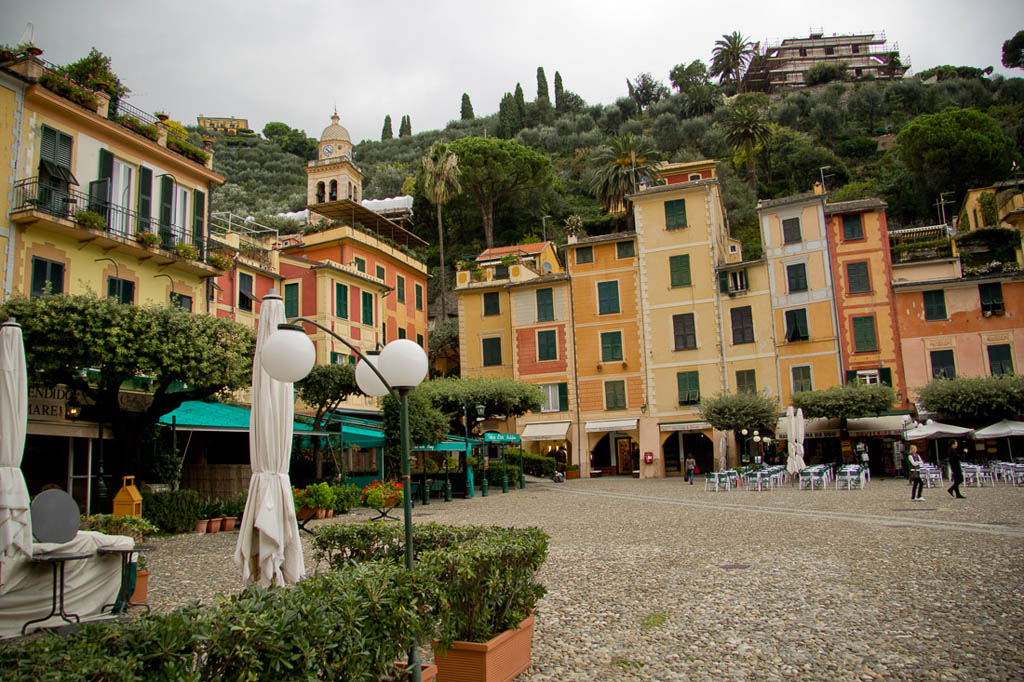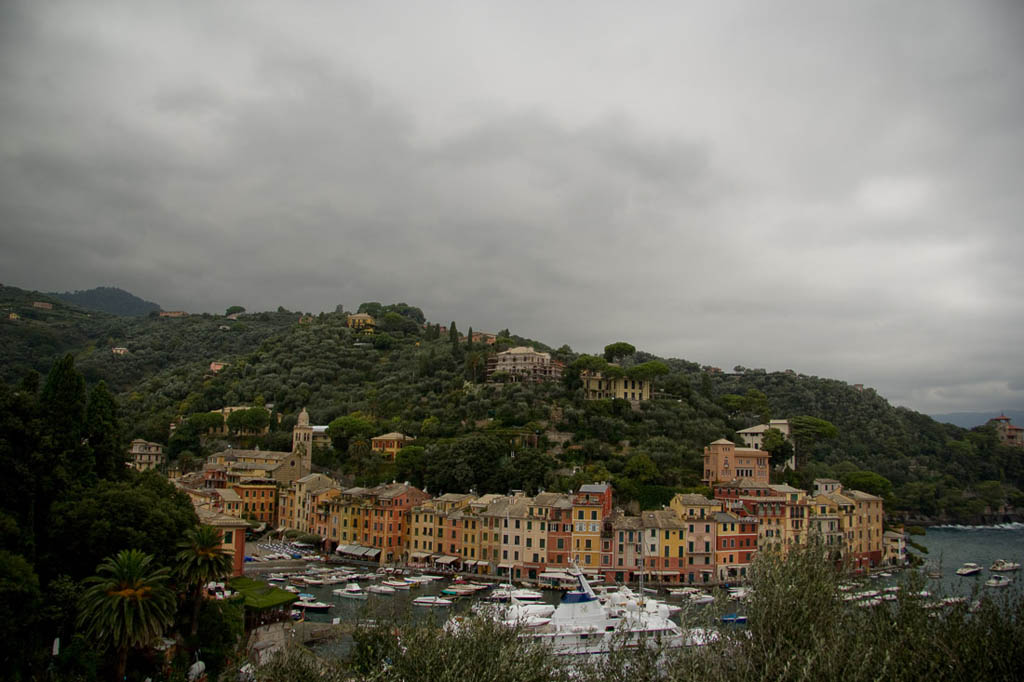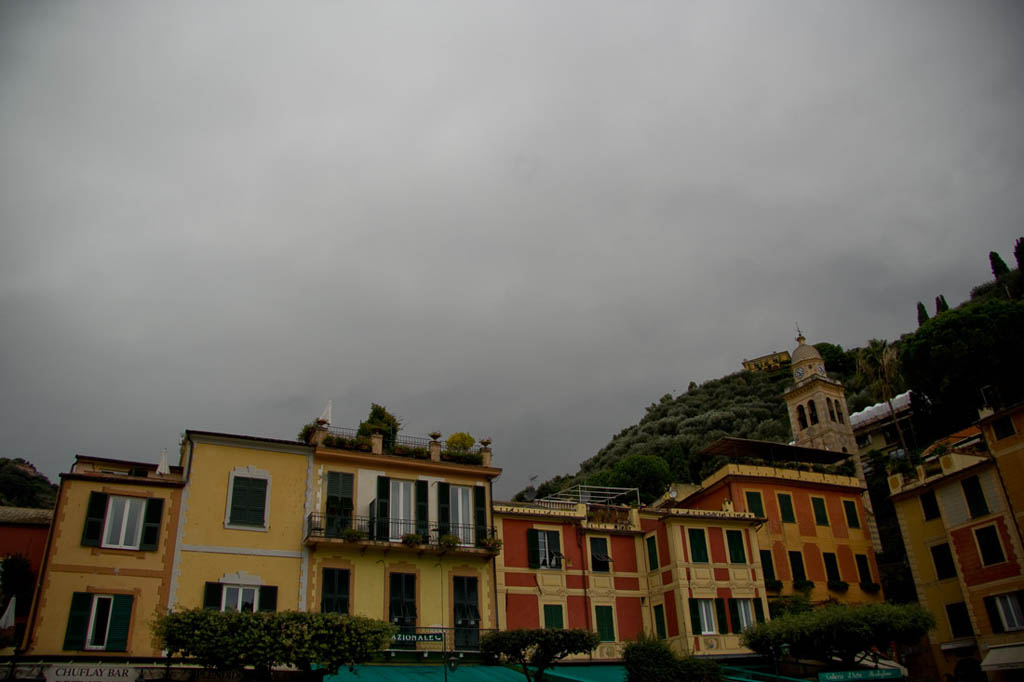 We walked up a large hill in Portofino to a cliffside church, called the San Giorgio Church: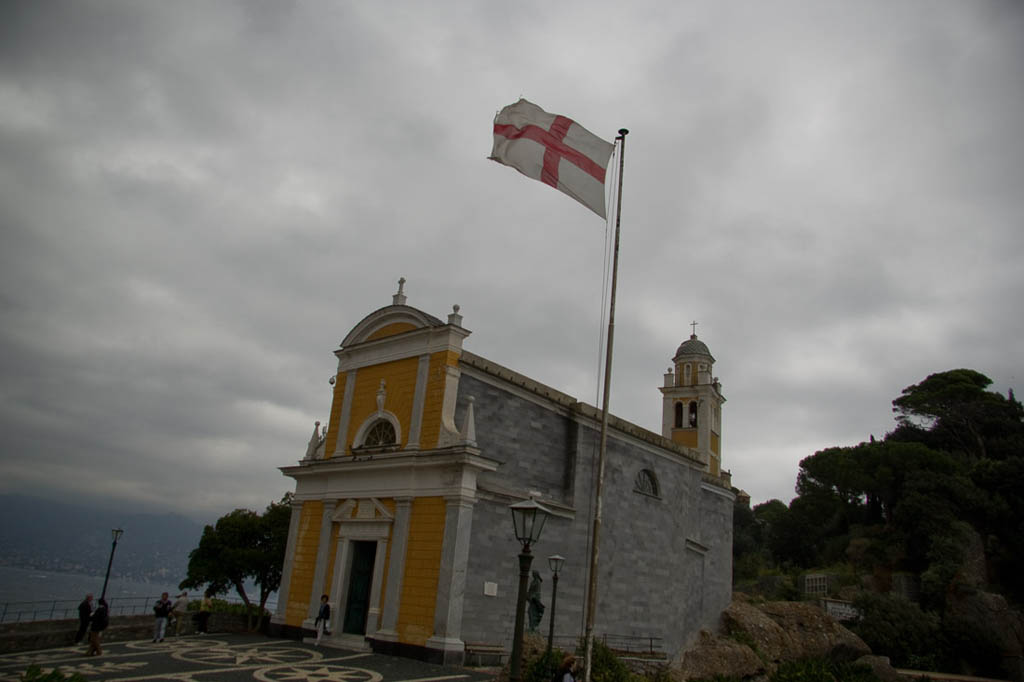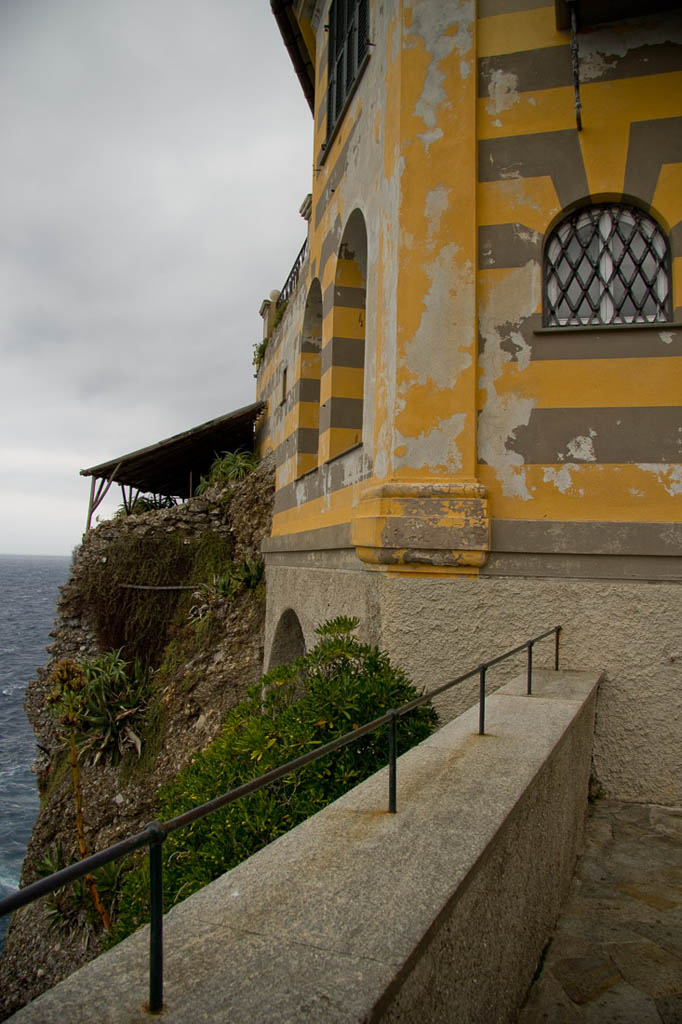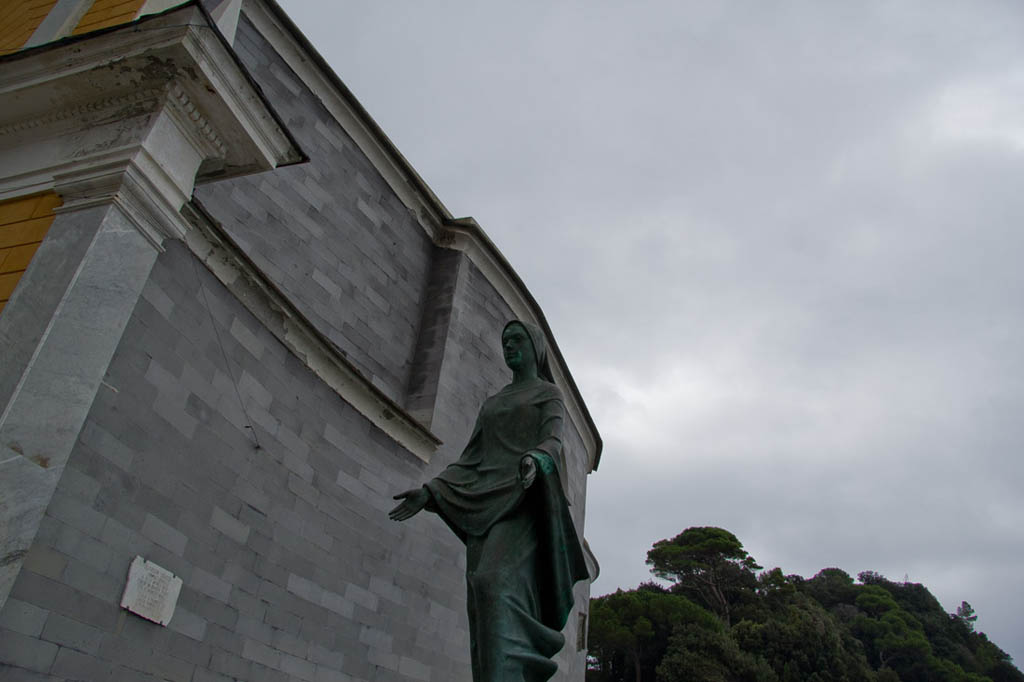 And behind the church was a cemetery. Although it sounds like a strange thing to say, the cemetery was quite lovely. (I think I said the same thing about our tours of cemeteries in New Orleans!)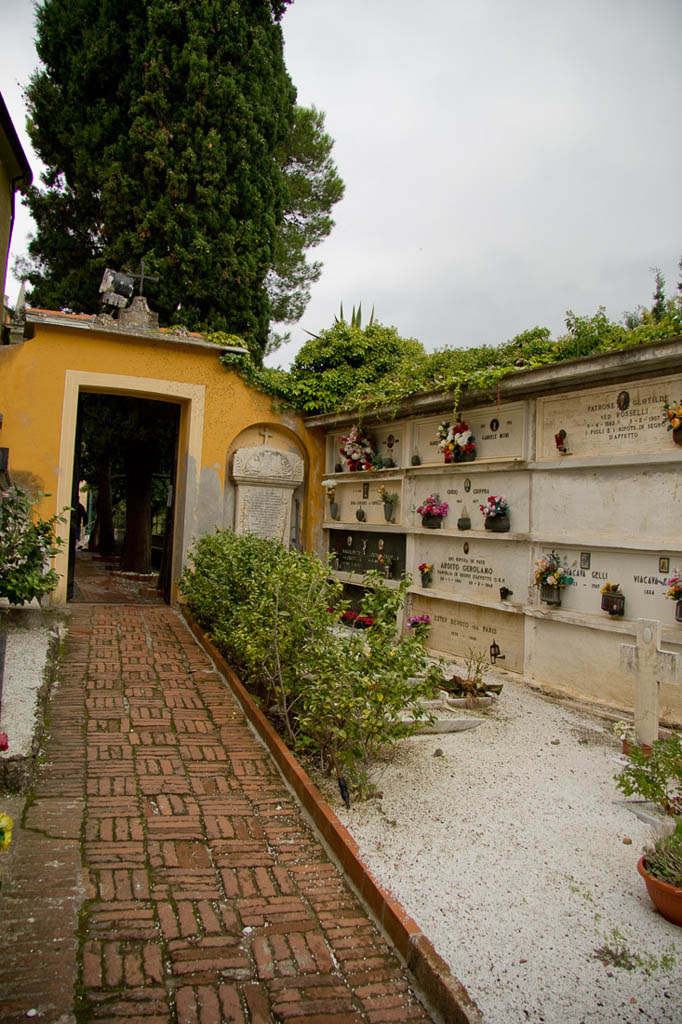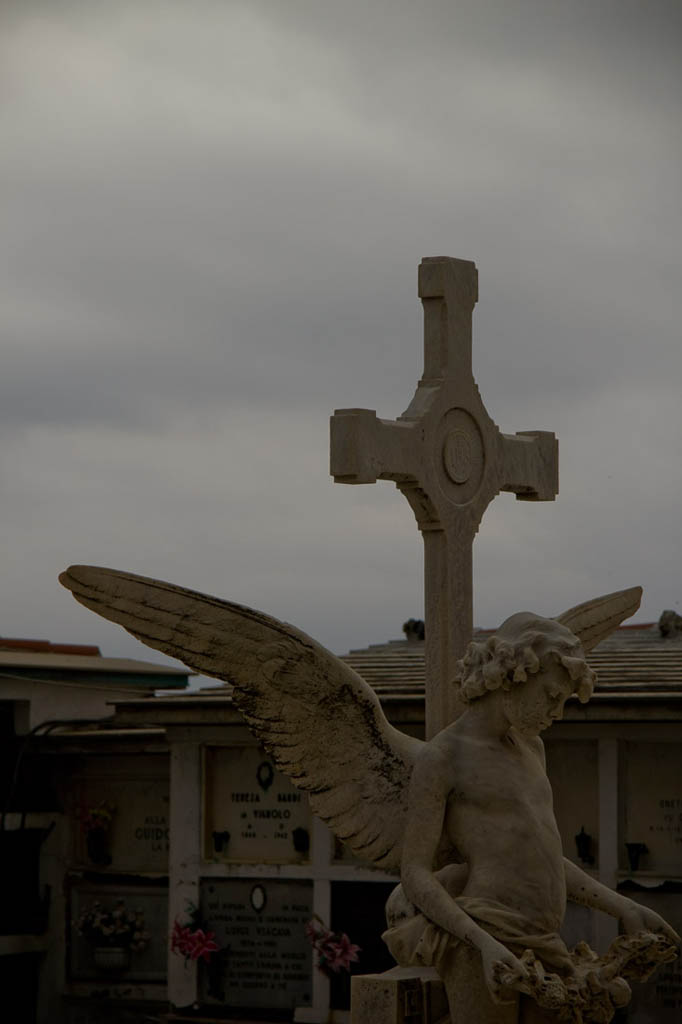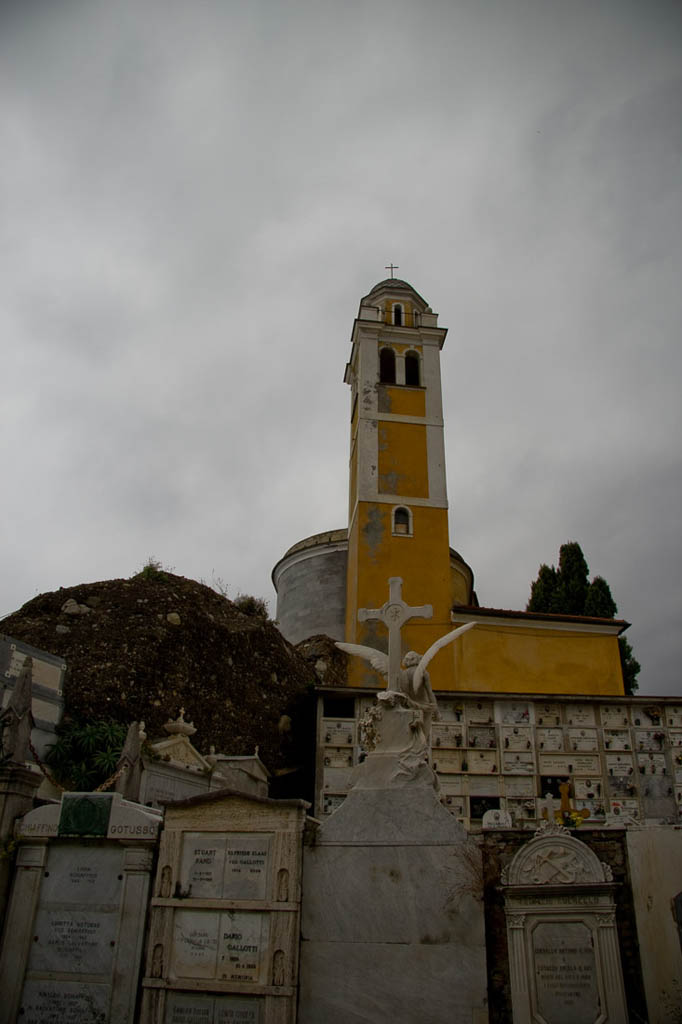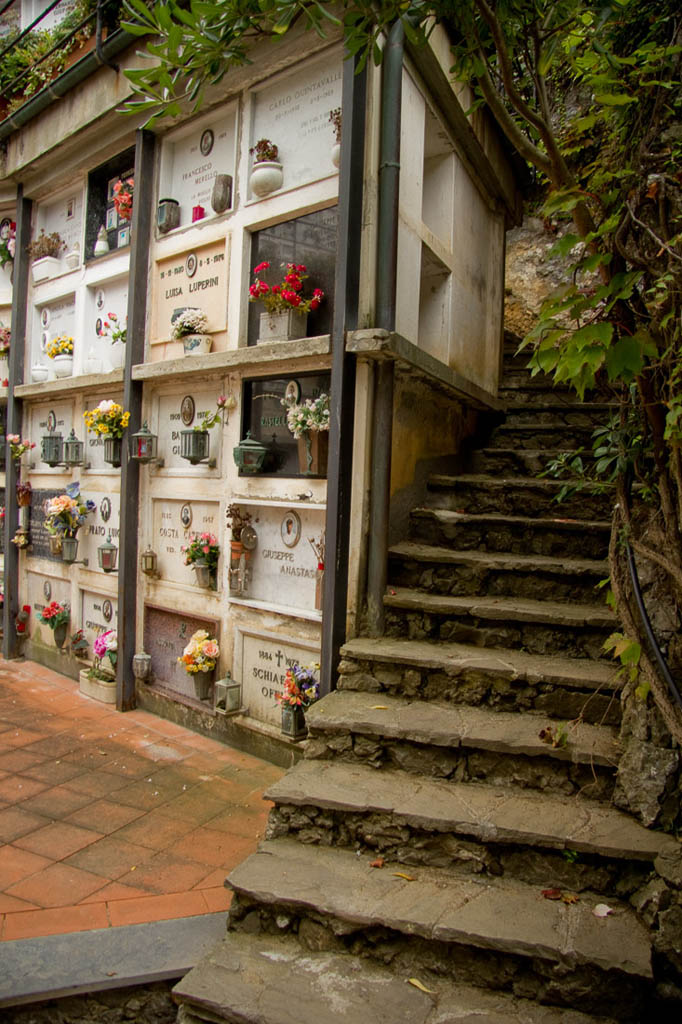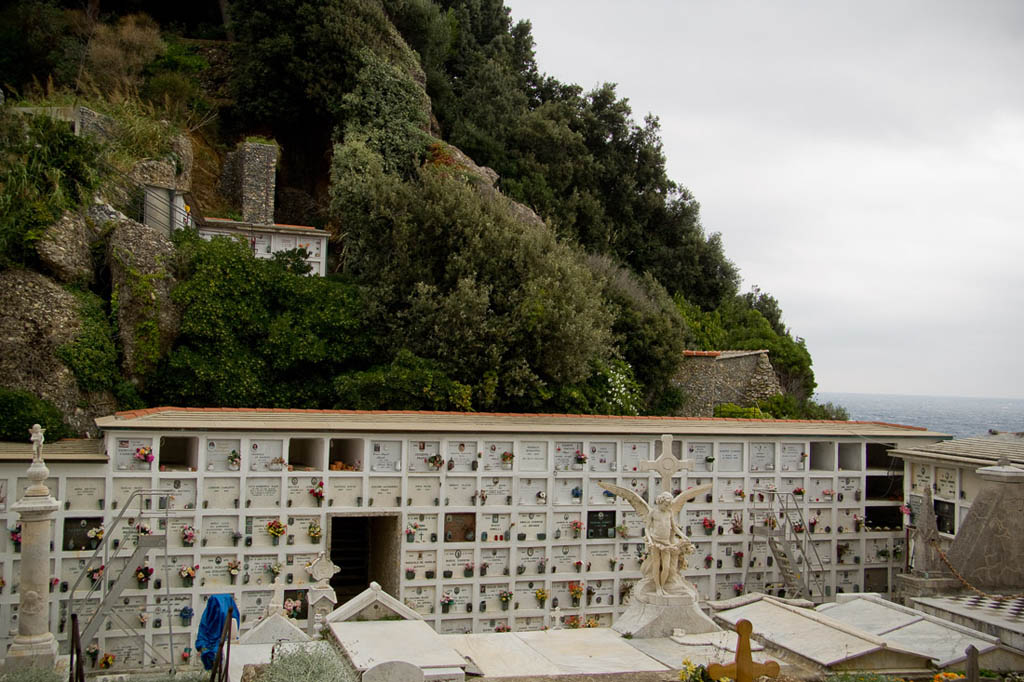 The buildings were so colorful and gorgeous in Portofino!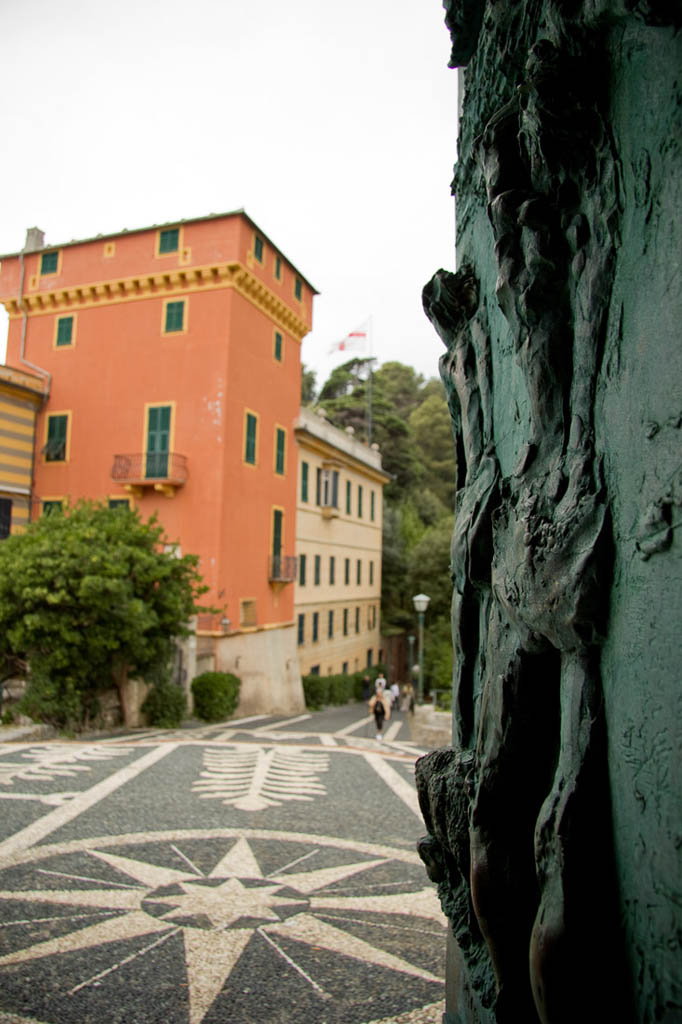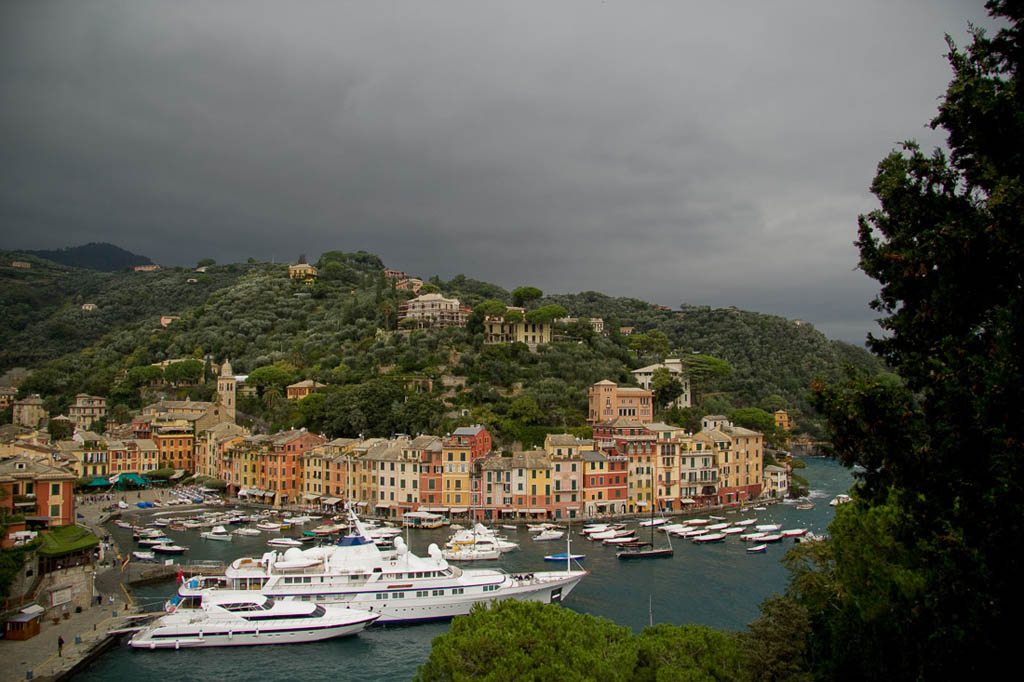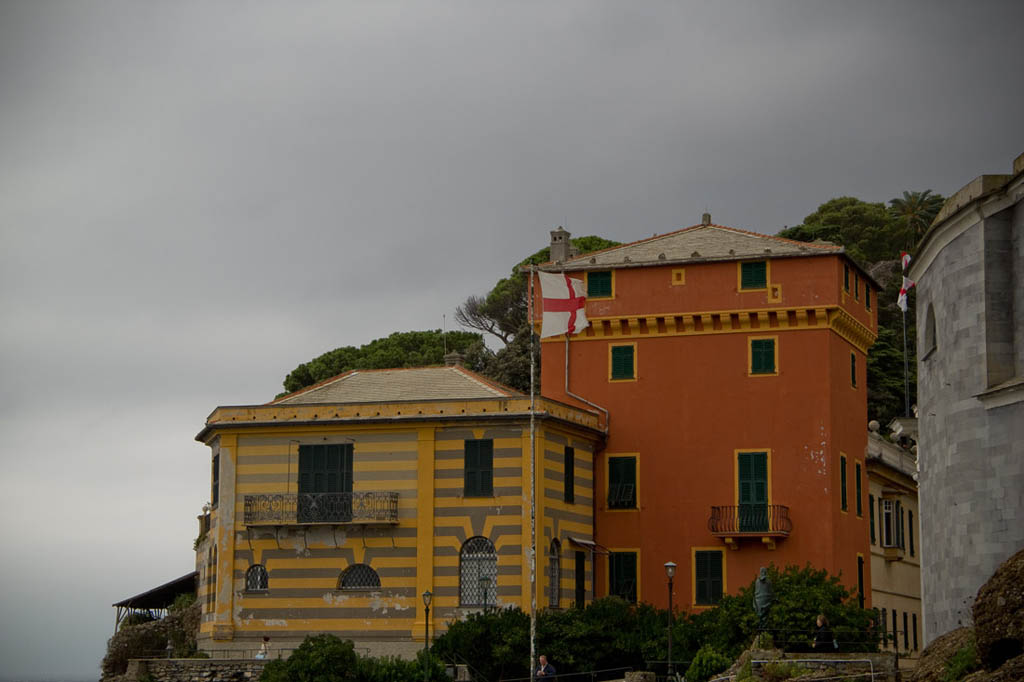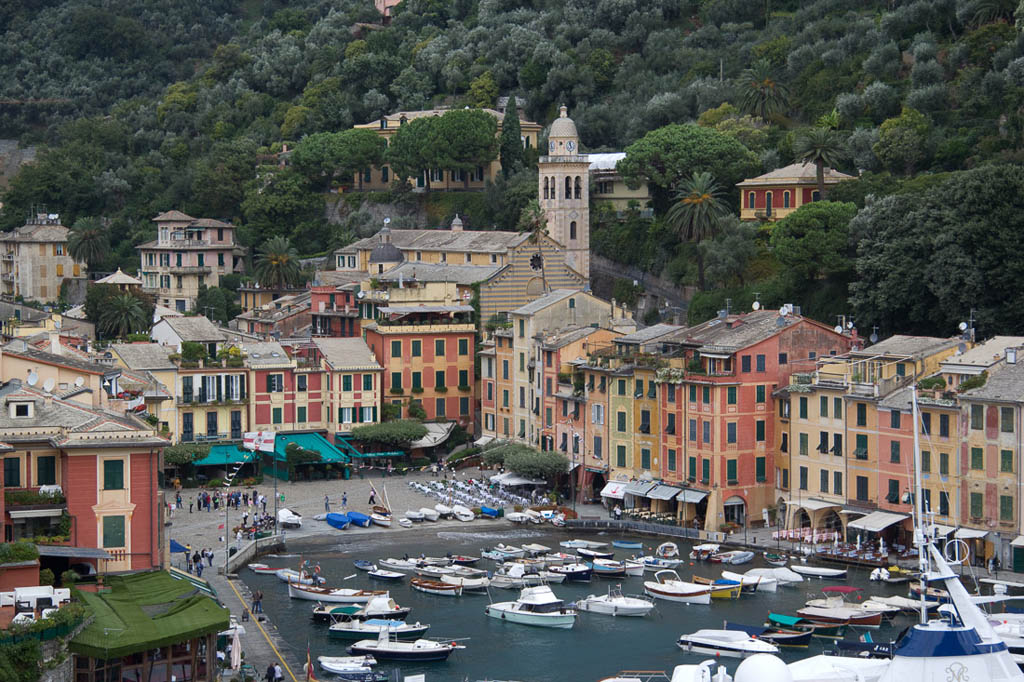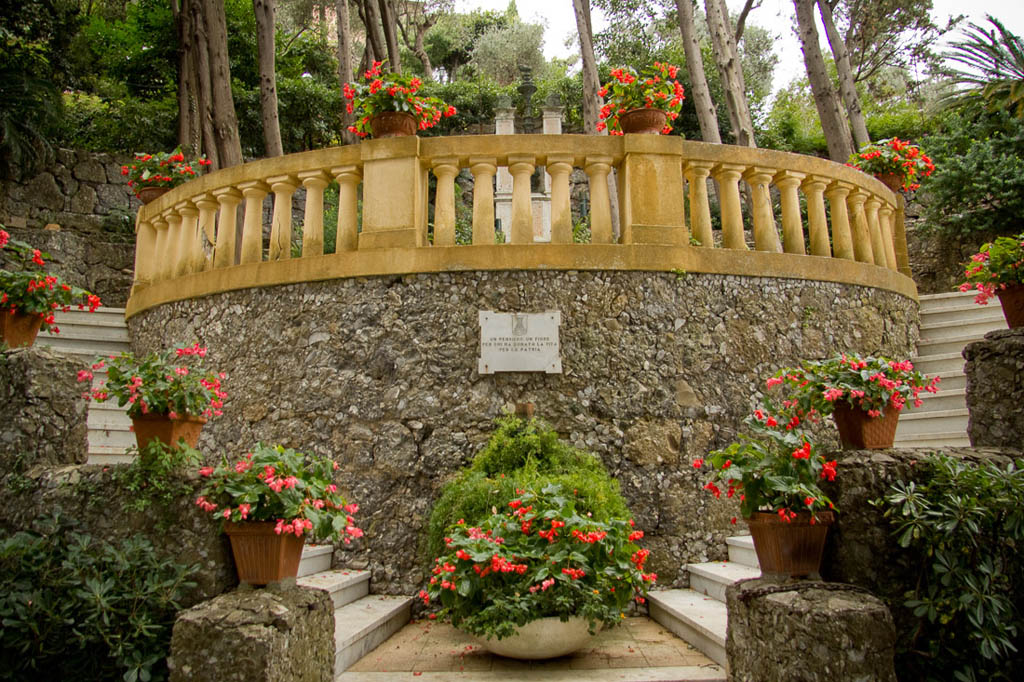 And the rocky cliffsides leading straight down to the sea looked like they were right out of a movie!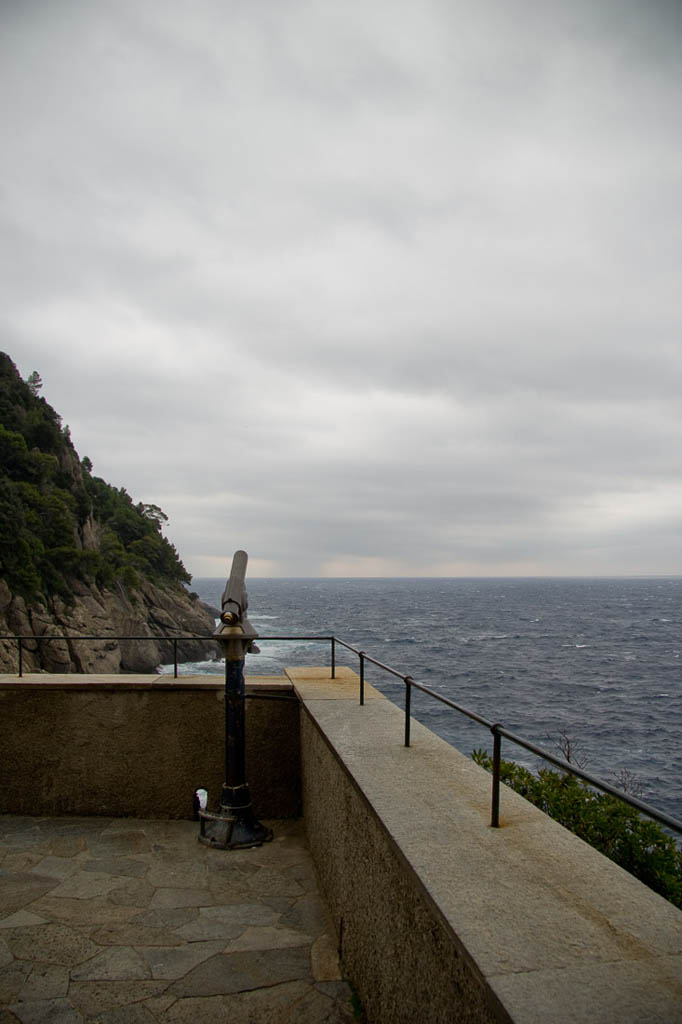 After walking around and having a quick pastry from a local shop, we boarded the public bus back to Santa Margherita. We had some time to walk around Santa Margherita, but unfortunately it started to rain pretty hard while we were walking around. But what we did see of it was gorgeous!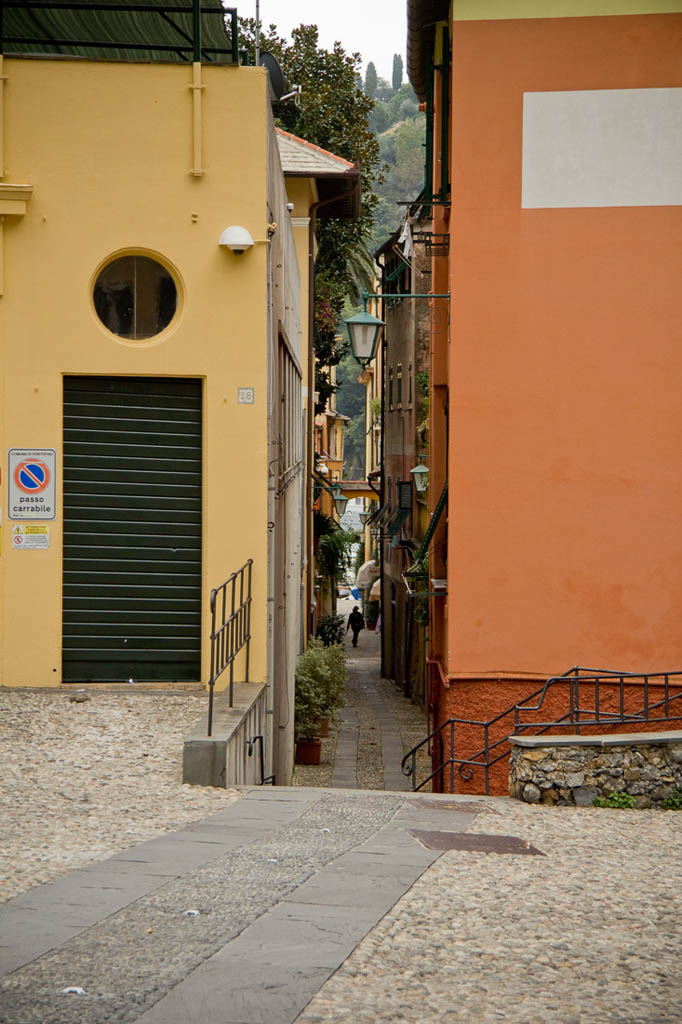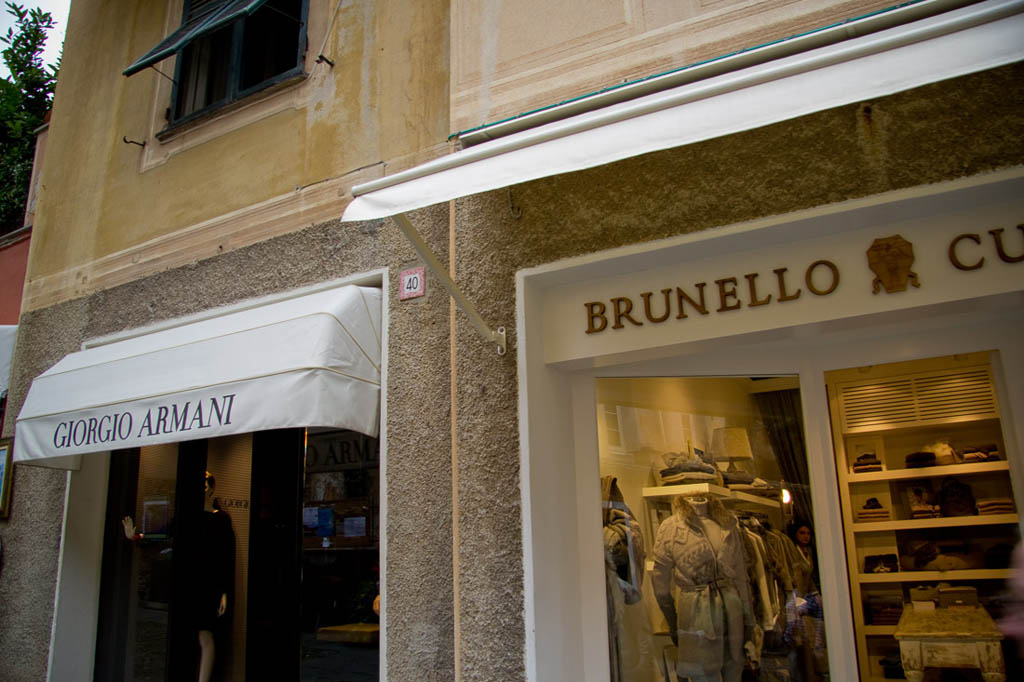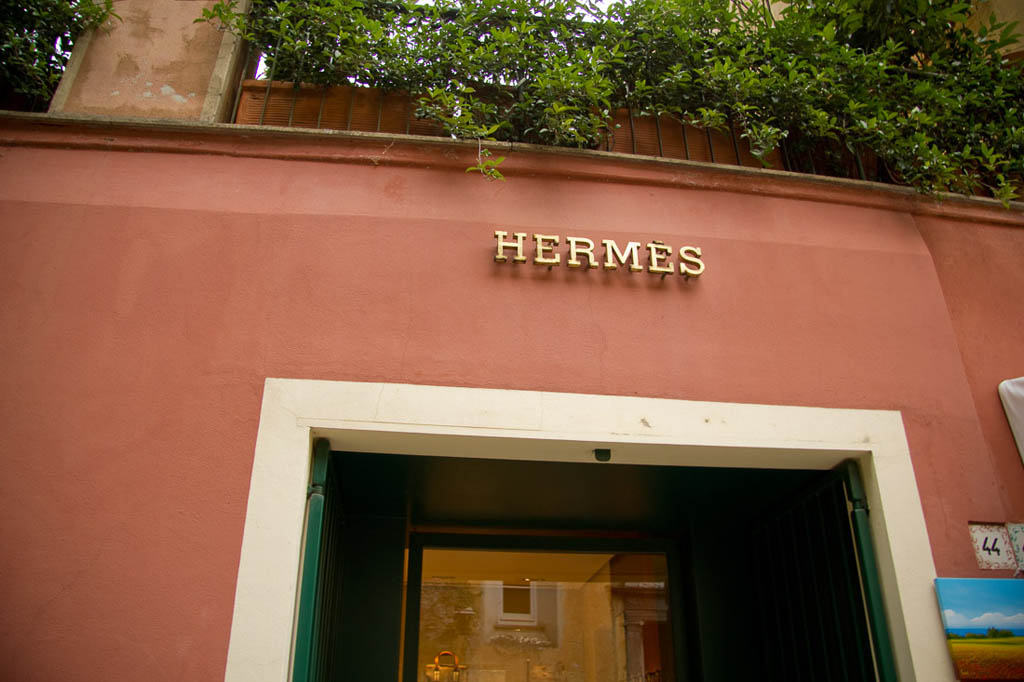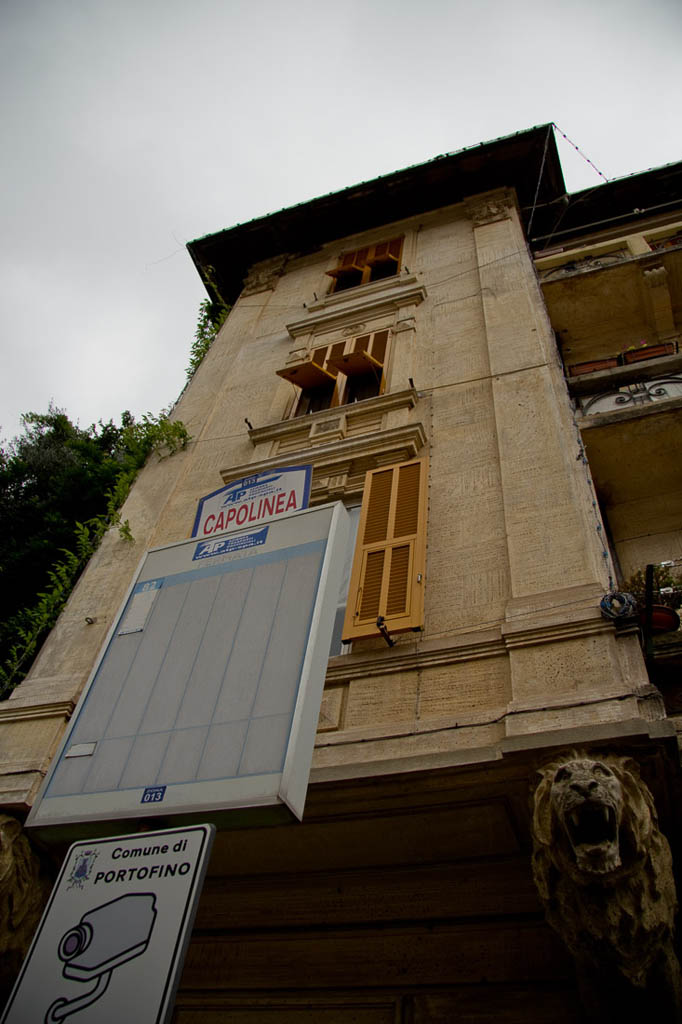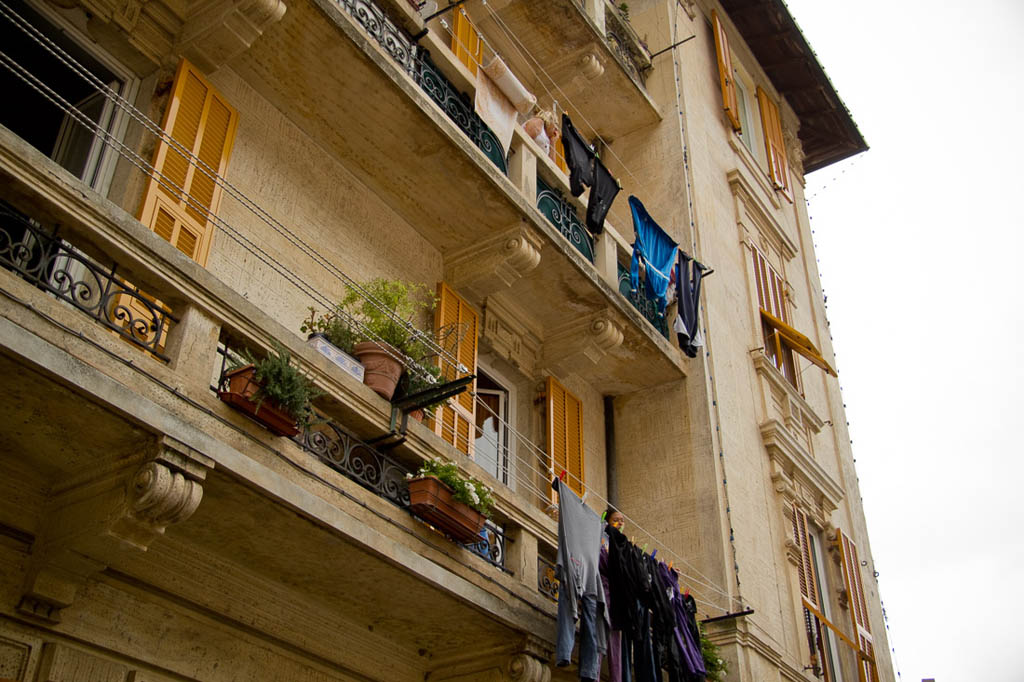 We boarded a tour bus back to Genoa, and then got back on the cruise ship. That was it for our time in Genoa. We probably would've had some time to explore Genoa, but the weather was pretty lousy. Instead, we just relaxed on the ship for the rest of the afternoon.