This post may contain affiliate links. Please see my advertiser disclosure for more details.
I am thoroughly enjoying all the autumn and pumpkin beers right now available in the supermarket!  I thought it was a little weird that they appeared on shelves the third week in August, but I am drinking them up!  A new supermarket opened near our house which allows you to make your own six pack for $9.99.  I'm using the opportunity to try out some different beers!  
Have you been following the stories of Syrian refugees being documented on Humans of New York?  They are heartbreaking, and when I think I'm having a bad day, I just need to think of these stories to put my "problems" in perspective.  I can't imagine what these folks have been dealing with. 
We started Season 4 of Game of Thrones.  Holy hell, what on earth was up with the 2nd episode!!  Did not see that coming at all!
I was at Home Depot on Wednesday and they ARE SELLING POINSETTIAS!  What in the world?  It's not even Halloween!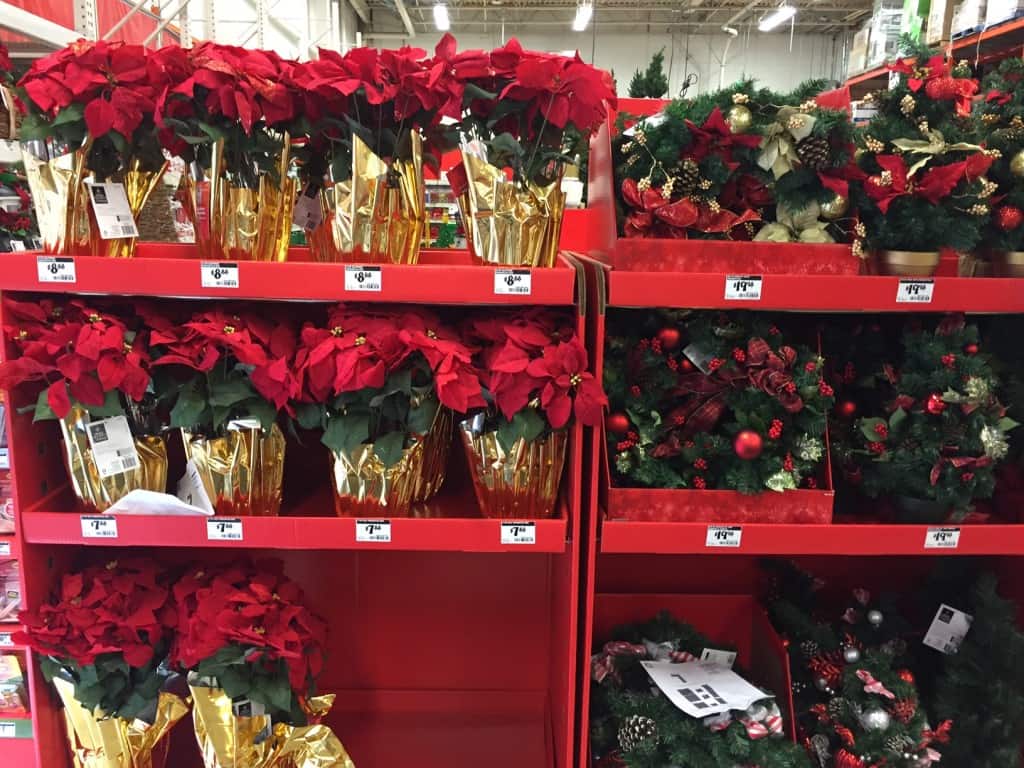 On a related note, I saw this photo the other day!  Source
If you're local to the DC area, I recommend the video embedded in this article, which features drone footage of the "dead" White Flint Mall.  It looks like it could be straight from The Walking Dead!  If you're interested in the back story, check out this article which explains why the mall renovation can't proceed. 
Speaking of The Walking Dead, the new season premieres on Sunday.  I'm so excited because my TV pickins' have been slim recently.  We finished up Fear the Walking Dead last week.  I really enjoyed the first season, even though many online commenters seem to think it was moving too slowly.  I continue to watch Scandal, and then subsequently hate myself for it each week.  Nobody on that show is capable of having a normal, healthy relationship.  But I guess that would make for boring TV then, wouldn't it?  
Our basement renovation is progressing nicely!  We had Ikea Kitchen cabinets delivered this week, which we'll be using as a new bar / workbench space.
Have a good weekend!