This post may contain affiliate links. Please see my advertiser disclosure for more details.
During our camping trip to First Landing State Park, Ken and I did some local sightseeing. (I covered Part 1 of our trip, a review of the campsite, in a previous post)
Our first stop was the Virginia Beach Boardwalk. Despite Virginia Beach being a very common vacation destination in our area, neither one of us had ever been there.
Virginia Beach Boardwalk
Forgive me if some of these photos look excessively grainy. Somehow my camera ISO had gotten set to 12,800 and I didn't realize it until later in the day!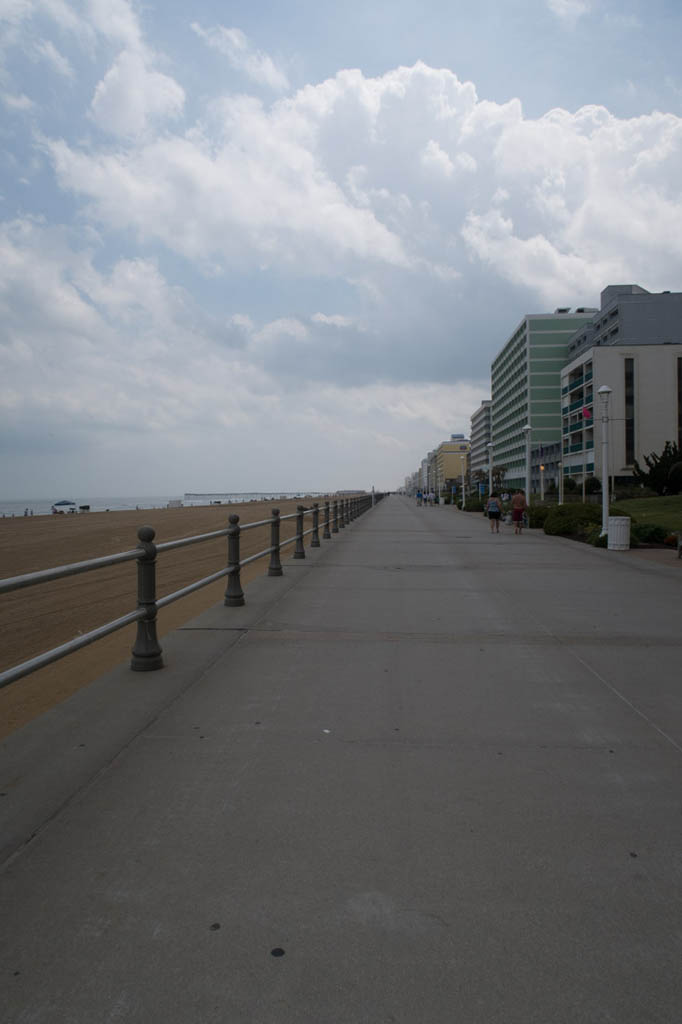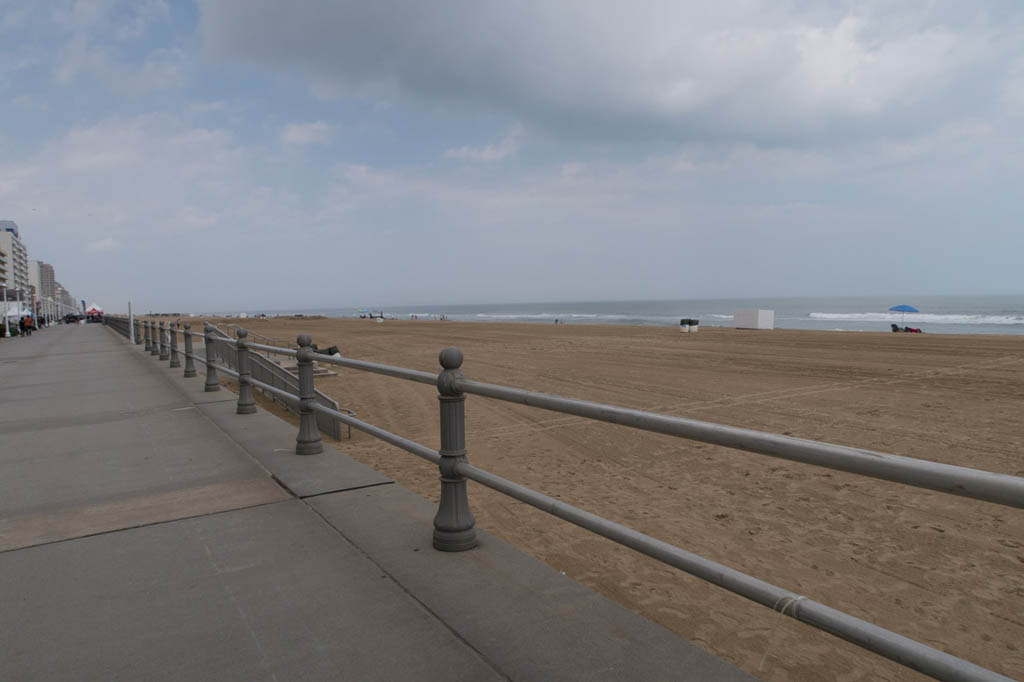 The King Neptune statue on the boardwalk seems like a major attraction!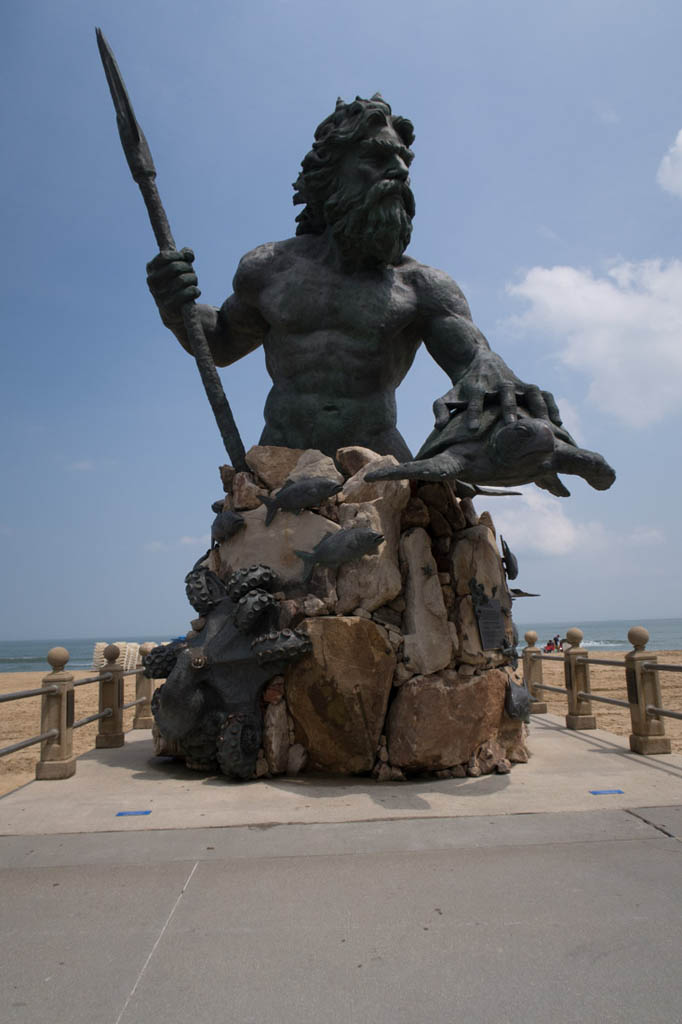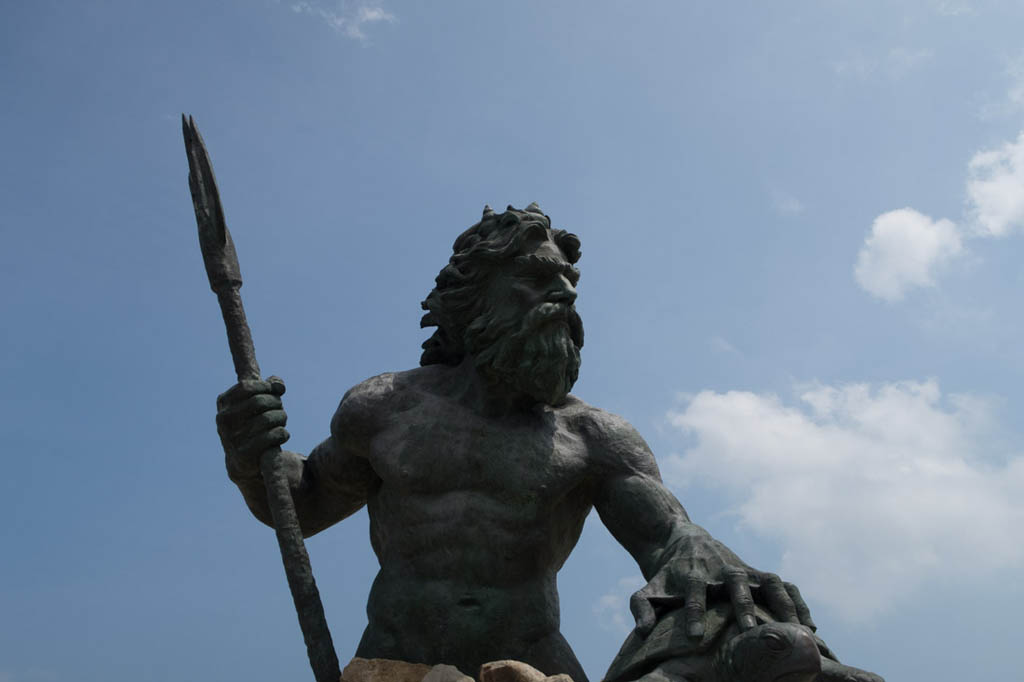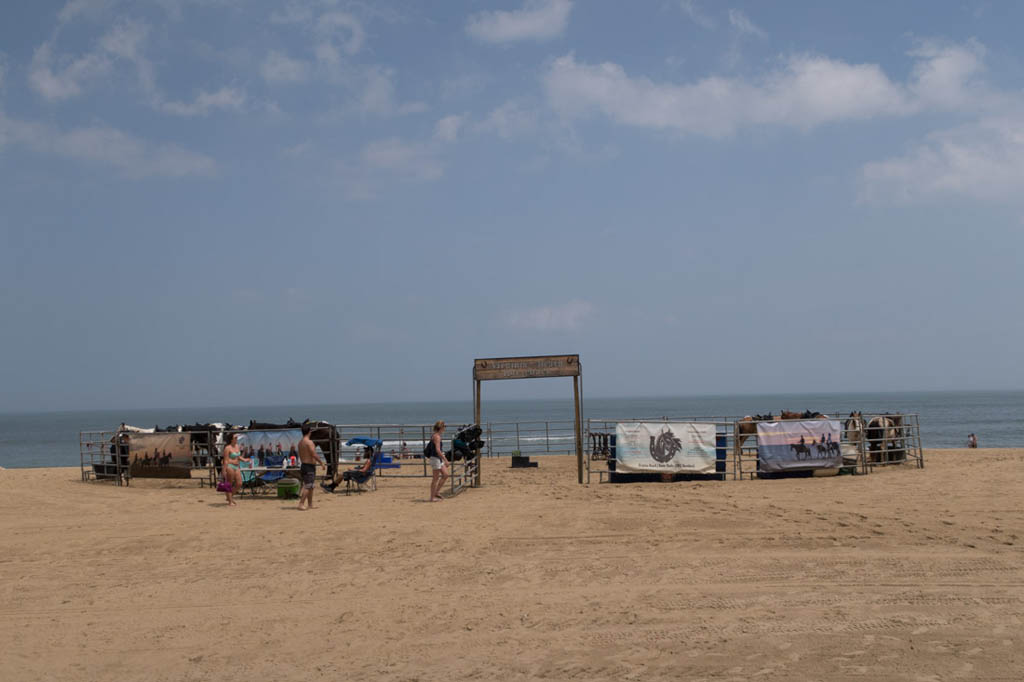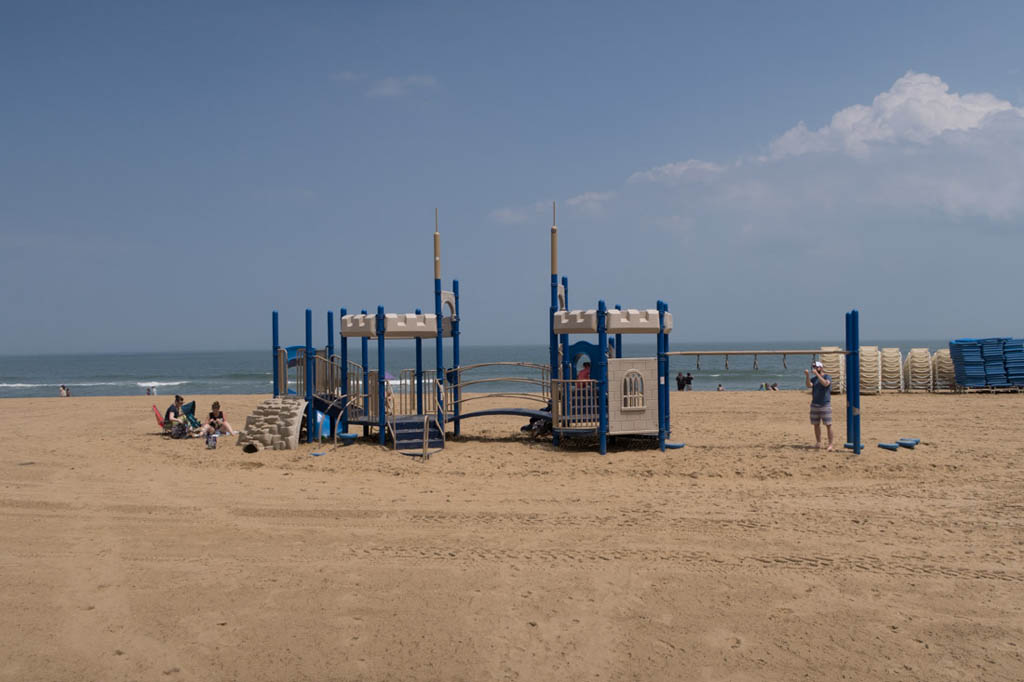 I took more pictures of the area, but like I mentioned, they all came out really grainy, so they're probably not worth sharing here on the blog. The boardwalk wasn't crowded when we visited since it was only April. But overall, there wasn't much to see.
First Landing State Park
We also wanted to take the time to take some hikes in the actual park where we were camping! First Landing State Park is actually Virginia's most visited state park and has 20 miles of trails. The park actually reminded me of the Everglades a bit. The entire park is basically one big swamp!
I mentioned in our review of the First Landing State Park campsite that it was atrociously and unseasonably HOT the weekend we visited. Like 96+ degrees hot. So, we actually didn't get to see as much as the park as what we would've liked. But, I'm sure we'll be back someday in the future!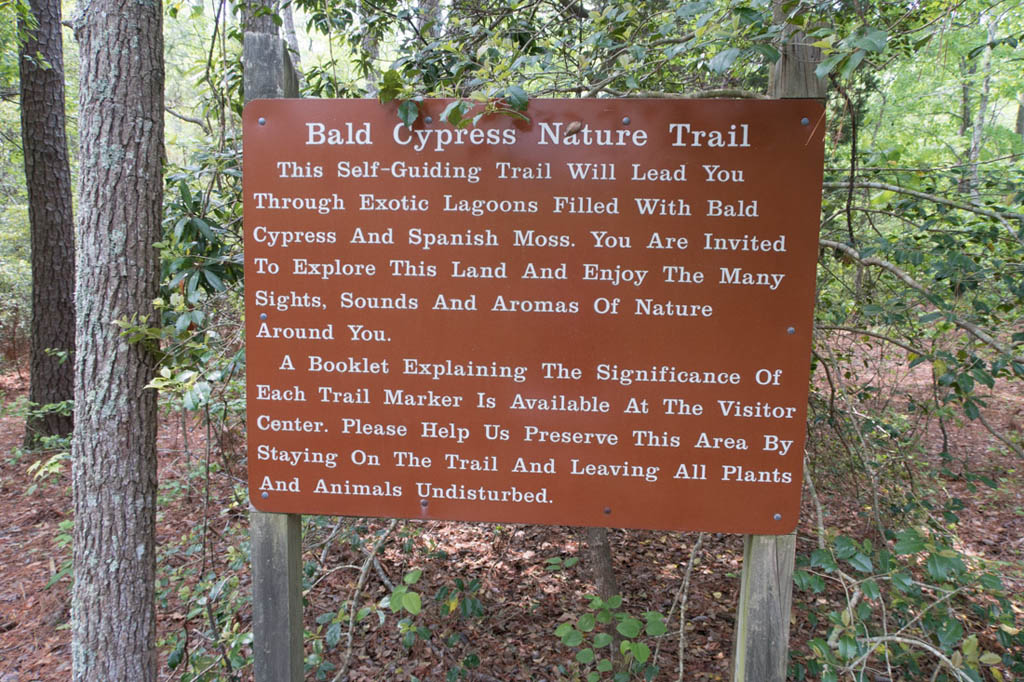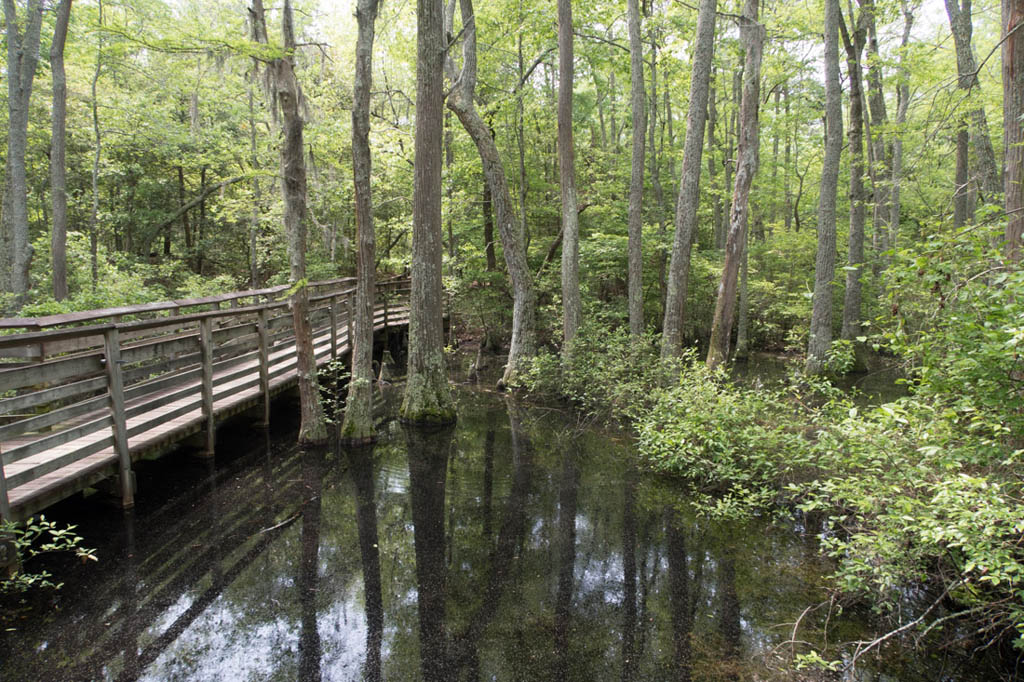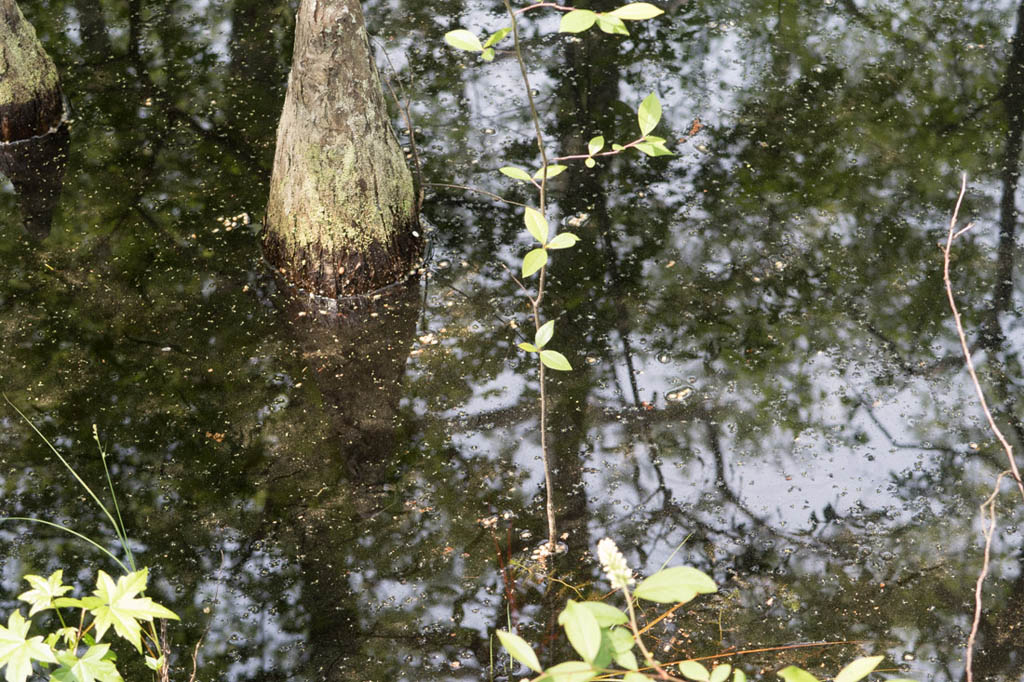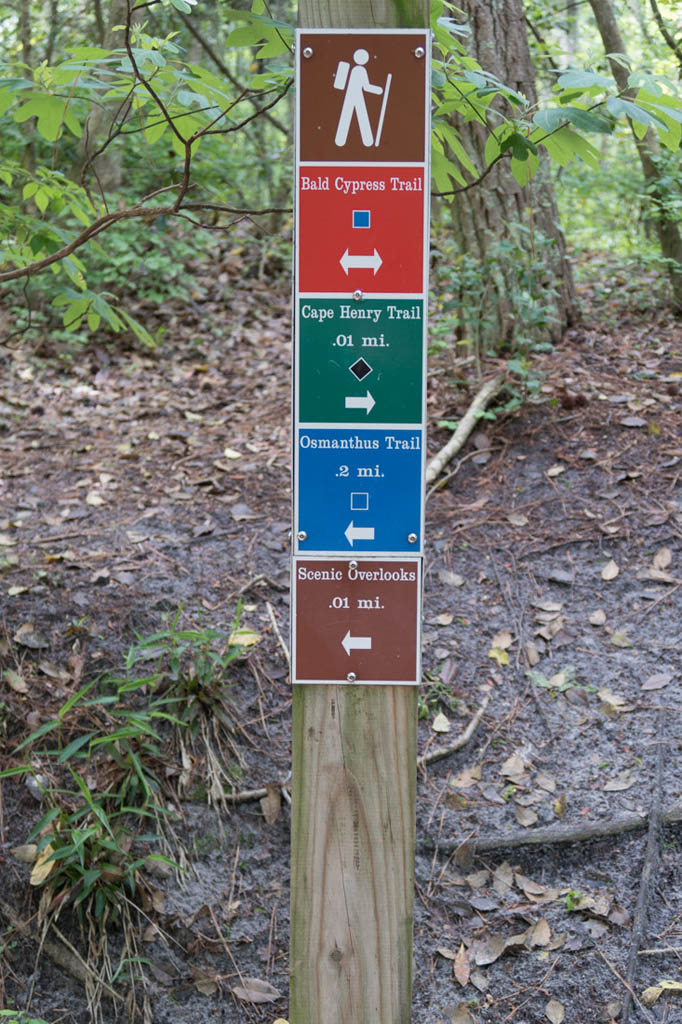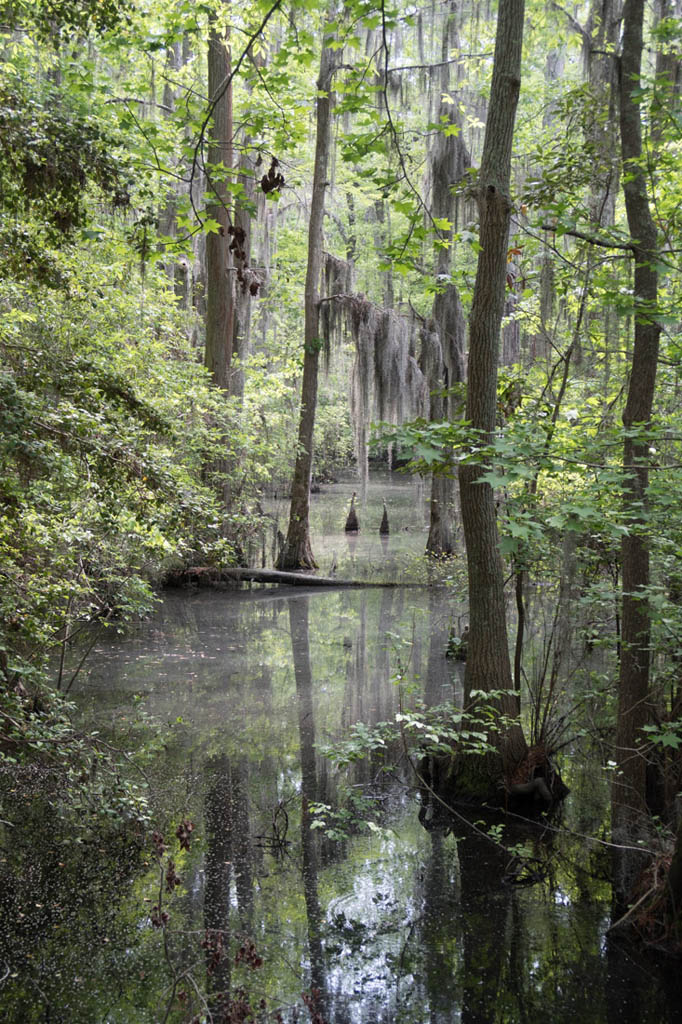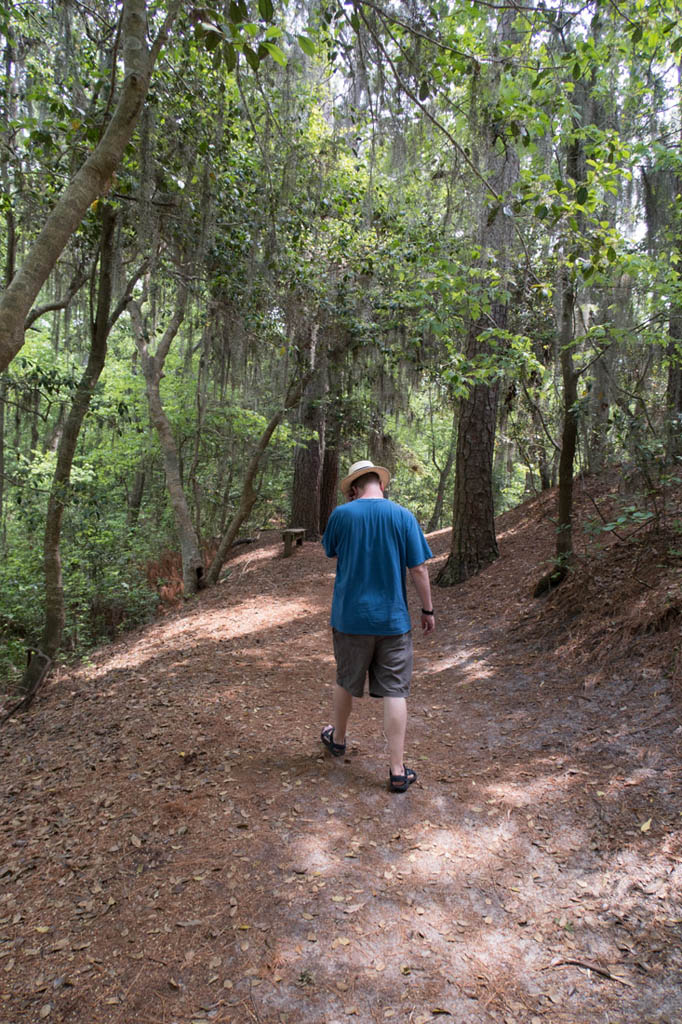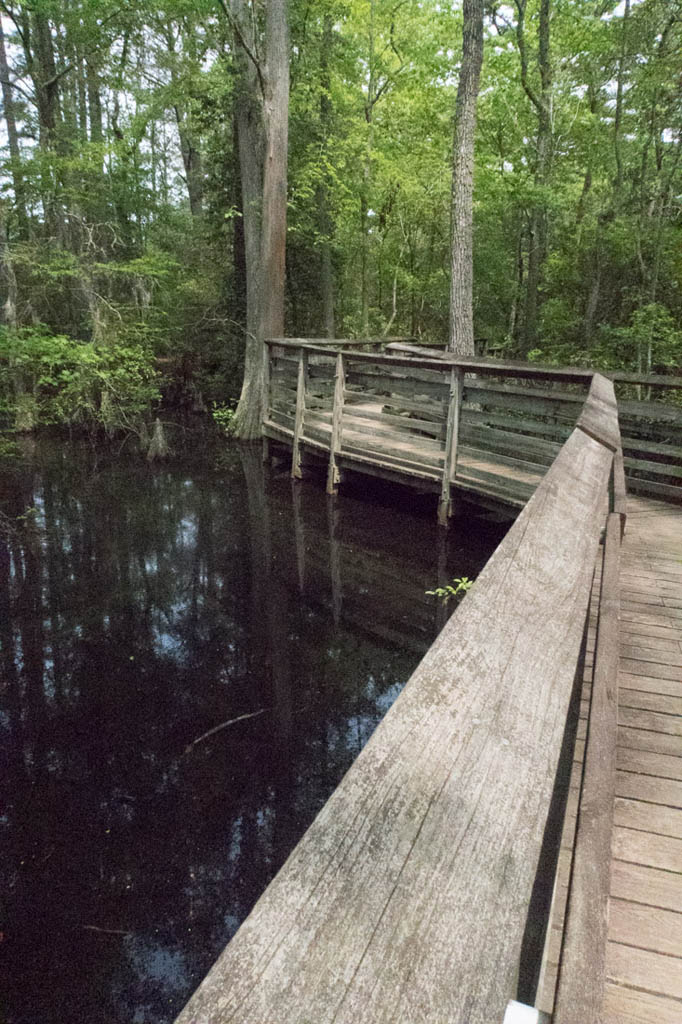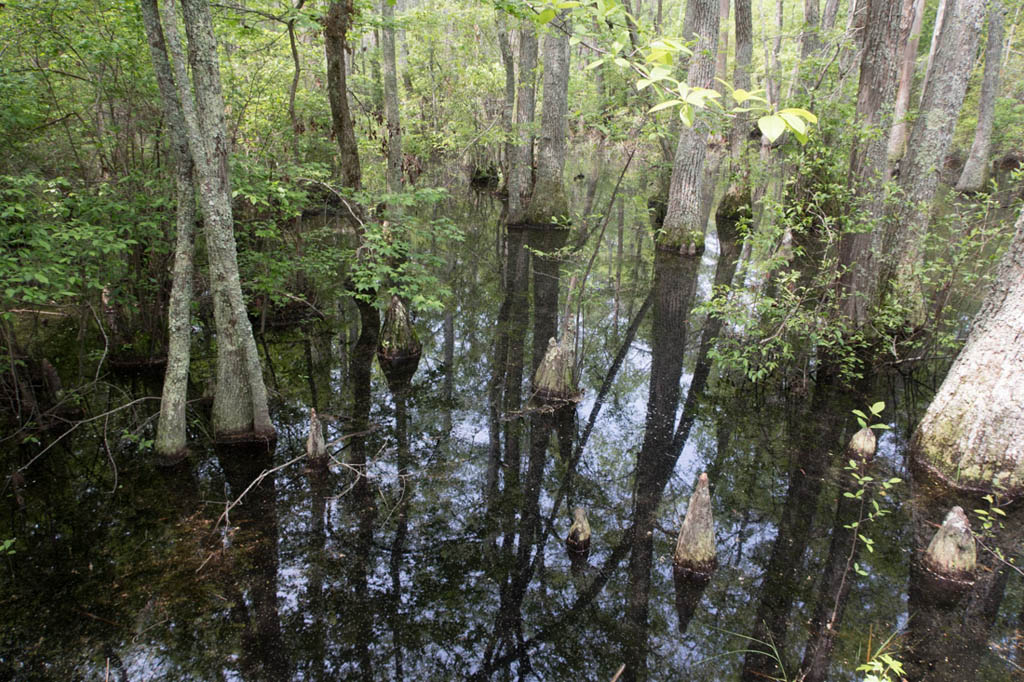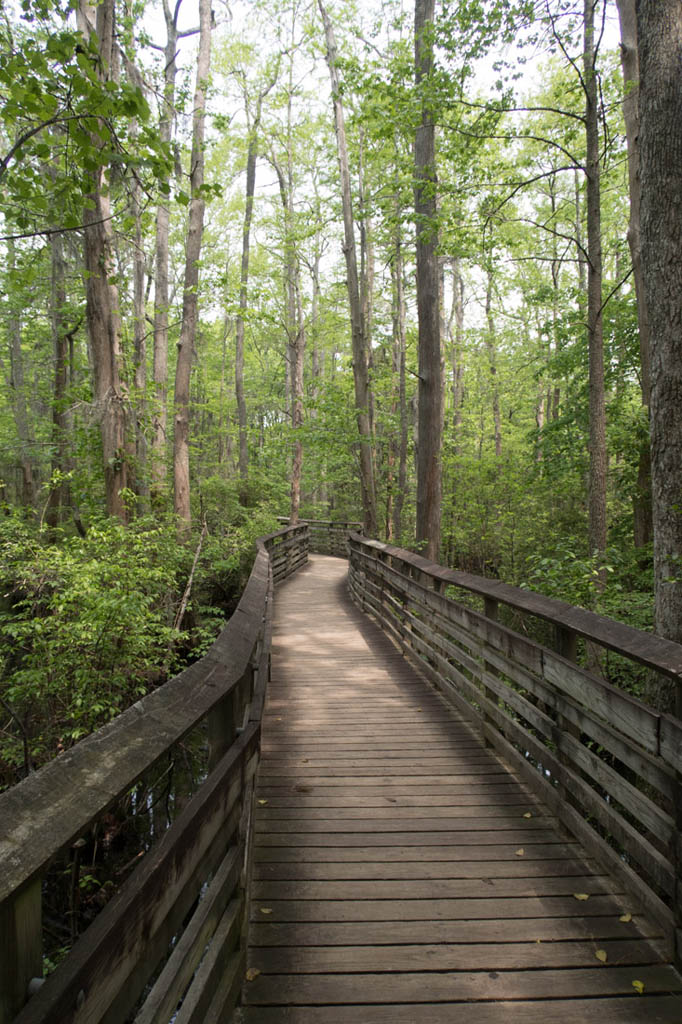 The very still waters made for incredible reflections of the trees!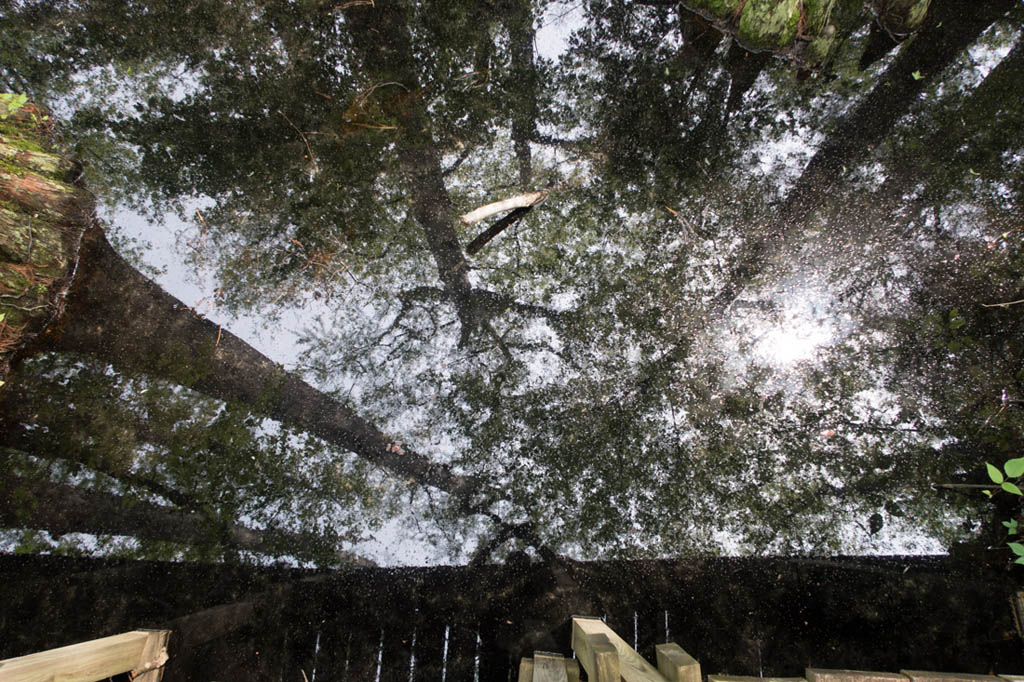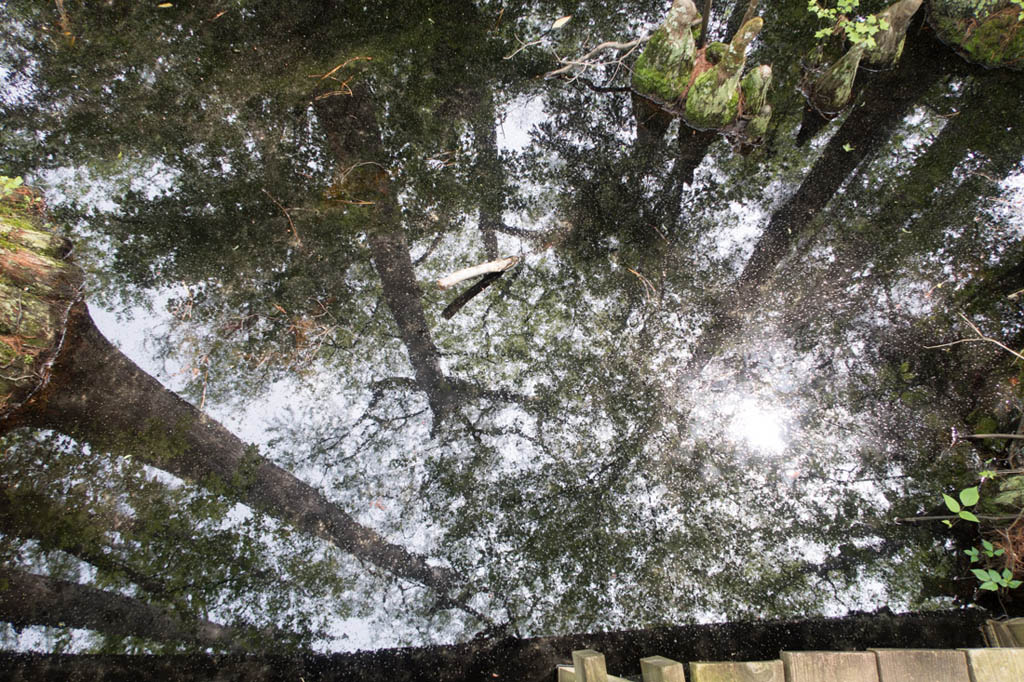 And, as it looks like, a breeding ground for lots and lots of mosquitoes!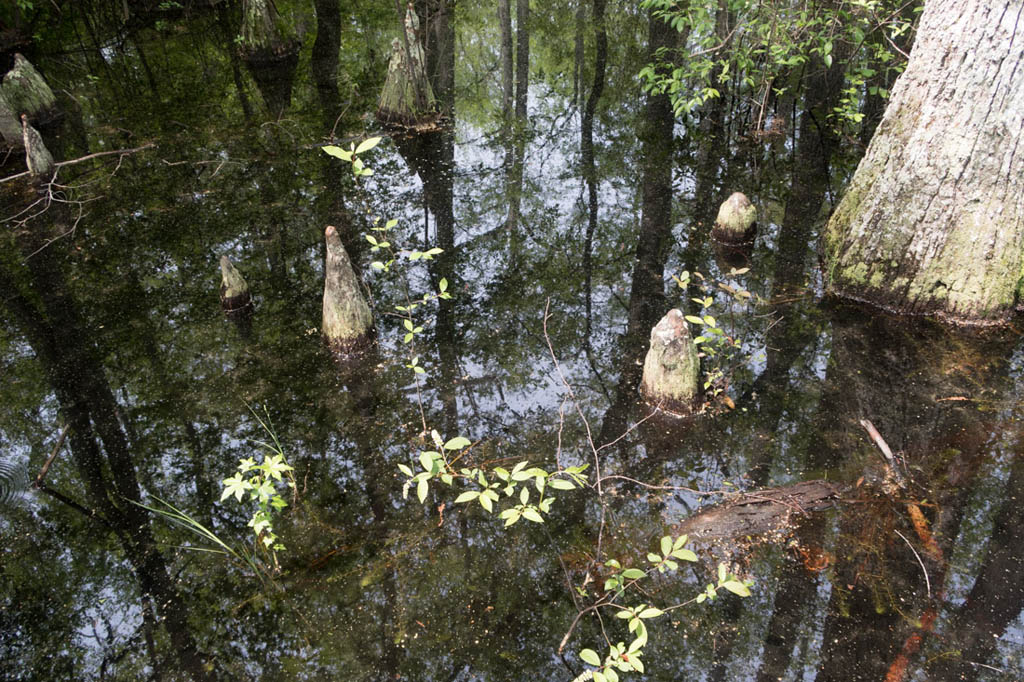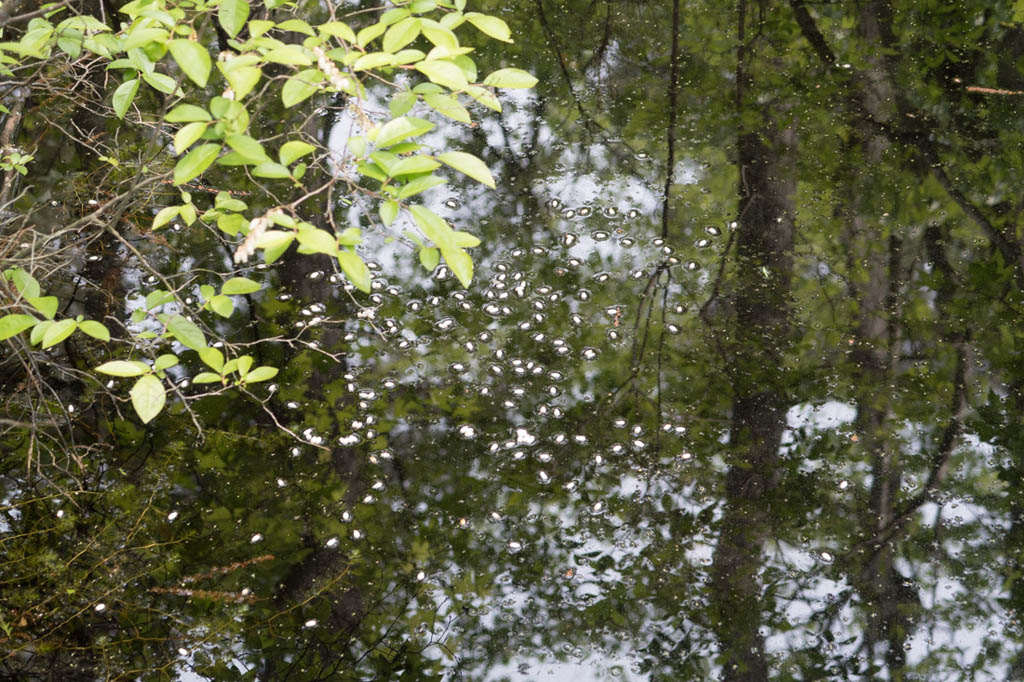 The visitor center was small, but we walked around for a bit, and bought a small souvenir from the gift shop.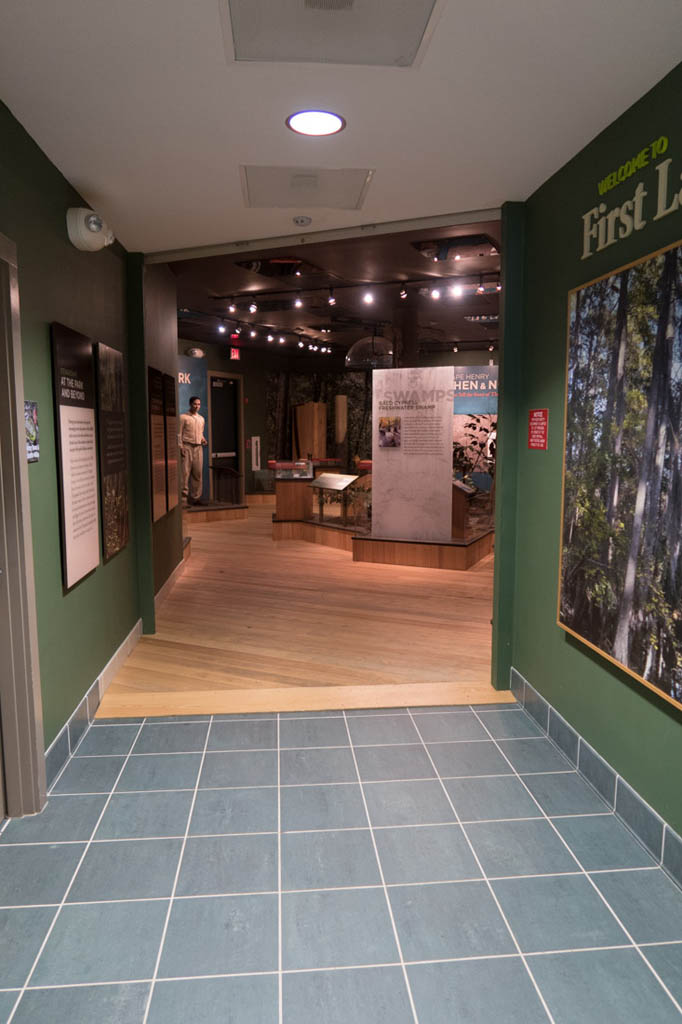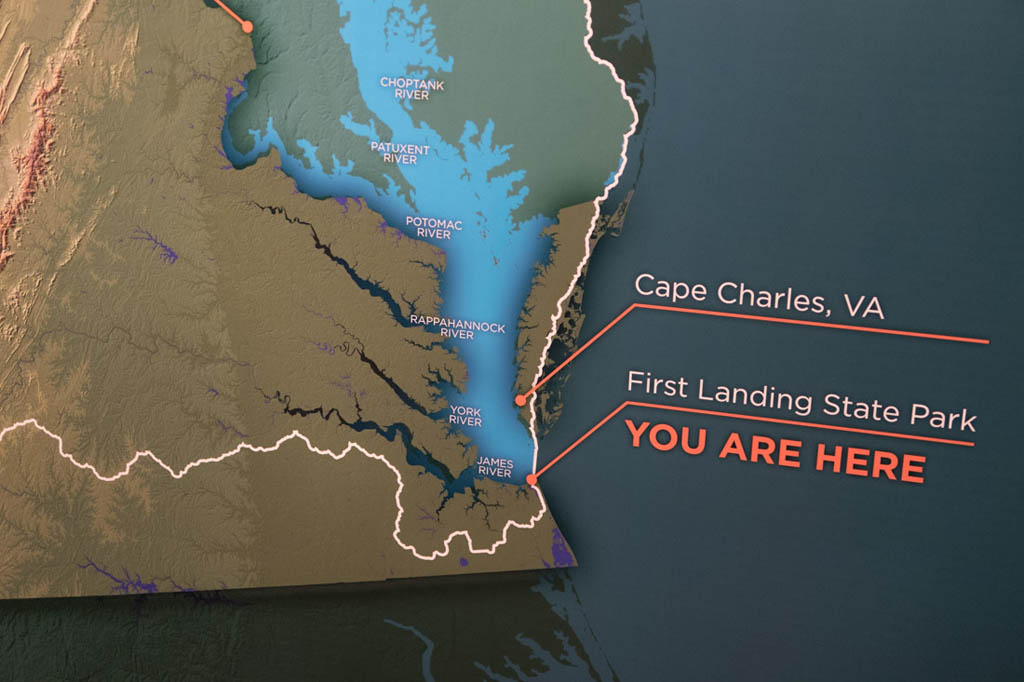 Military Aviation Museum
The final stop during our time in the area was the Virginia Military Aviation Museum. It was a really cool museum, with separate aiplane hangars that house planes from different time periods. For example, there is a hangar of planes from World War I, a separate hangar housing planes from World War II, another dedicated solely to German World War II aviation planes. All fascinating pieces of history.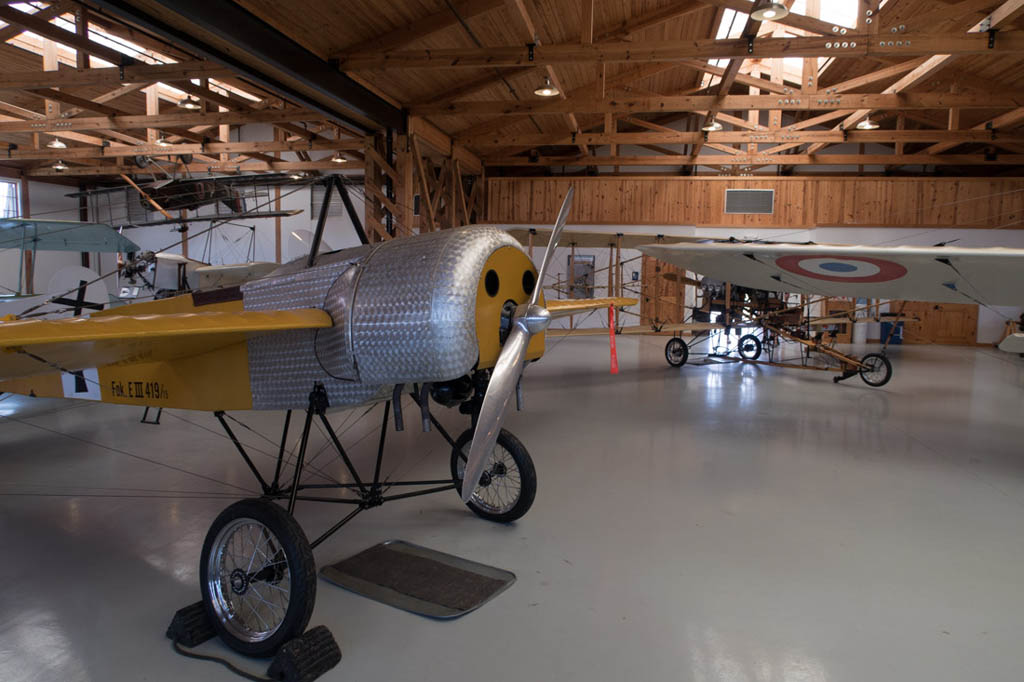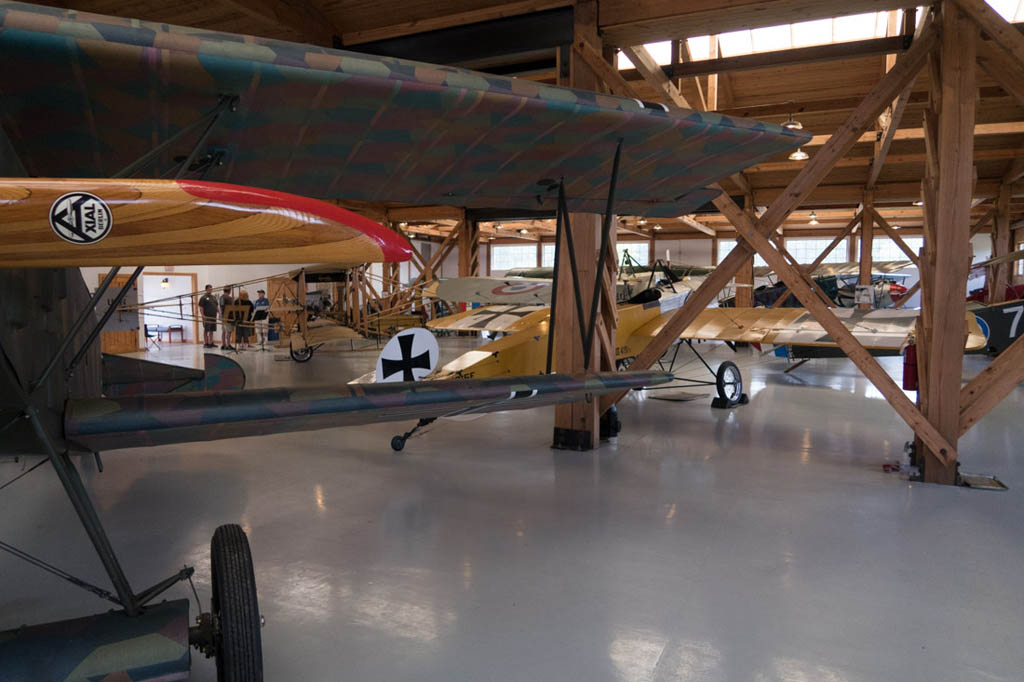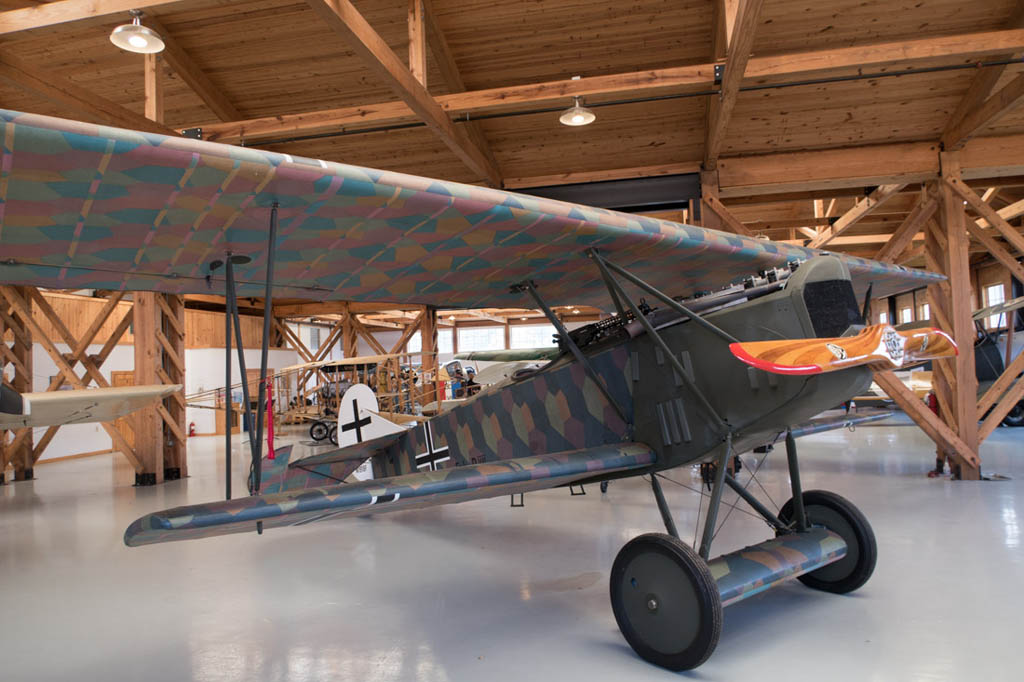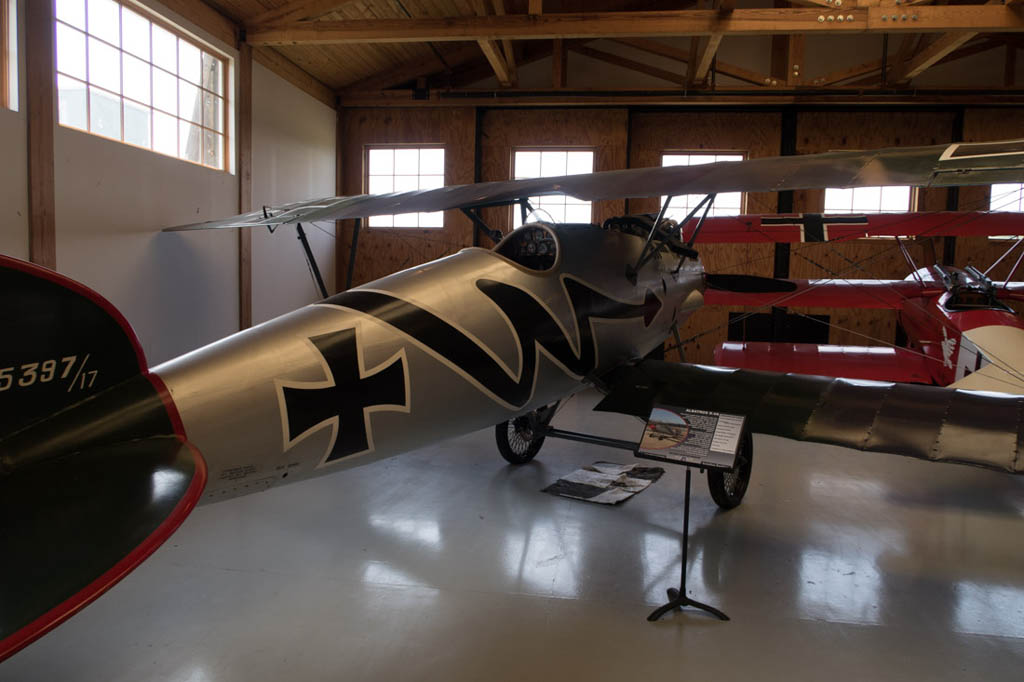 There was a free guided tour of the exhibits in the main building. The guided tour was exceptionally informative, and I highly recommend it. They explained the history of many of the airplanes, as well as what many of the painted symbols on the planes mean.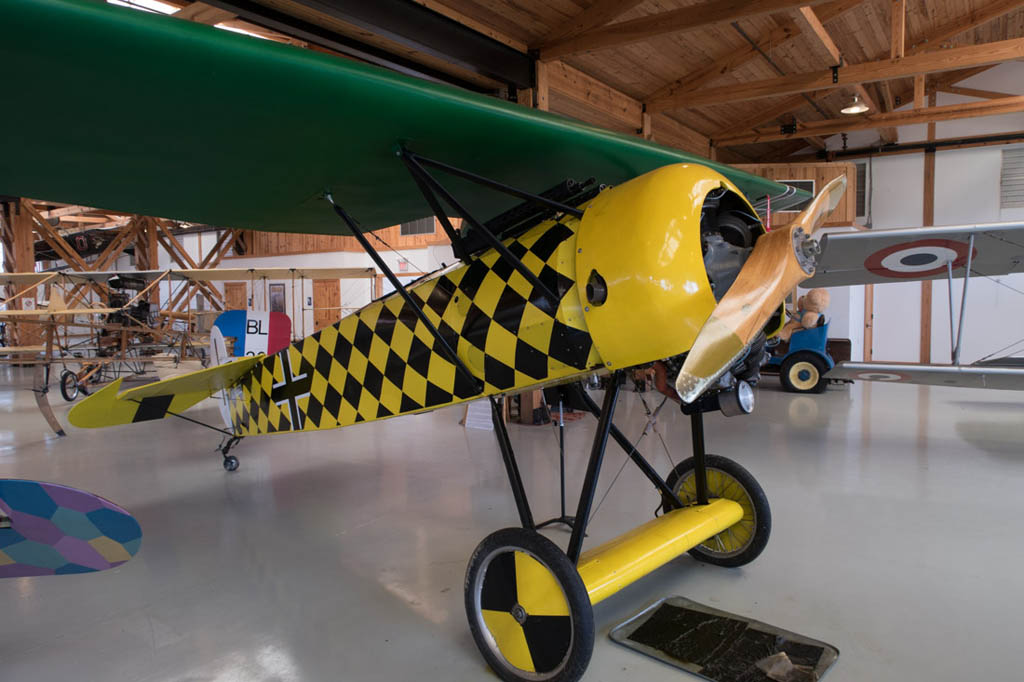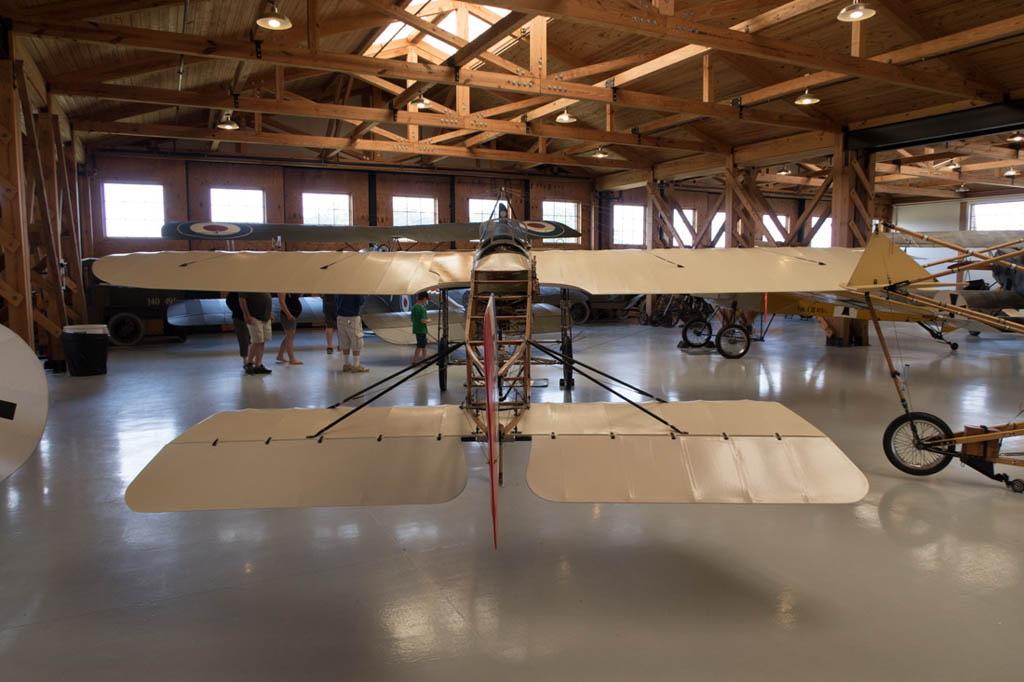 I wasn't sure what to expect of this museum. After all, living in the DC area, which houses two amazing Air and Space museums, and after visiting the Intrepid Sea, Air & Space museum a few years ago, I wondered if perhaps my expectations might be a bit too high. But this museum was great!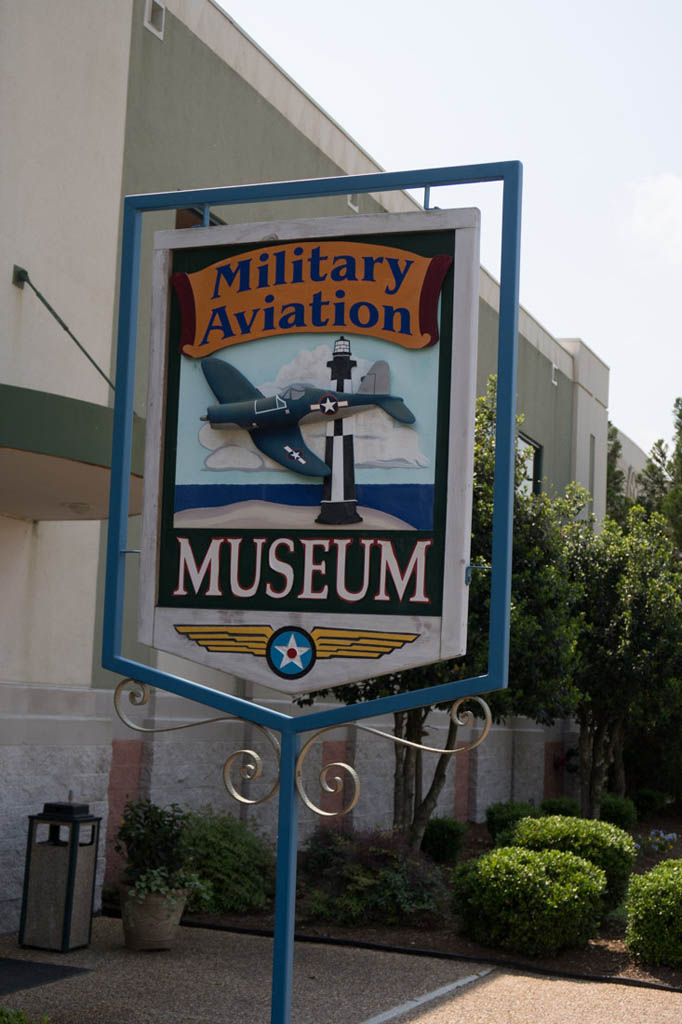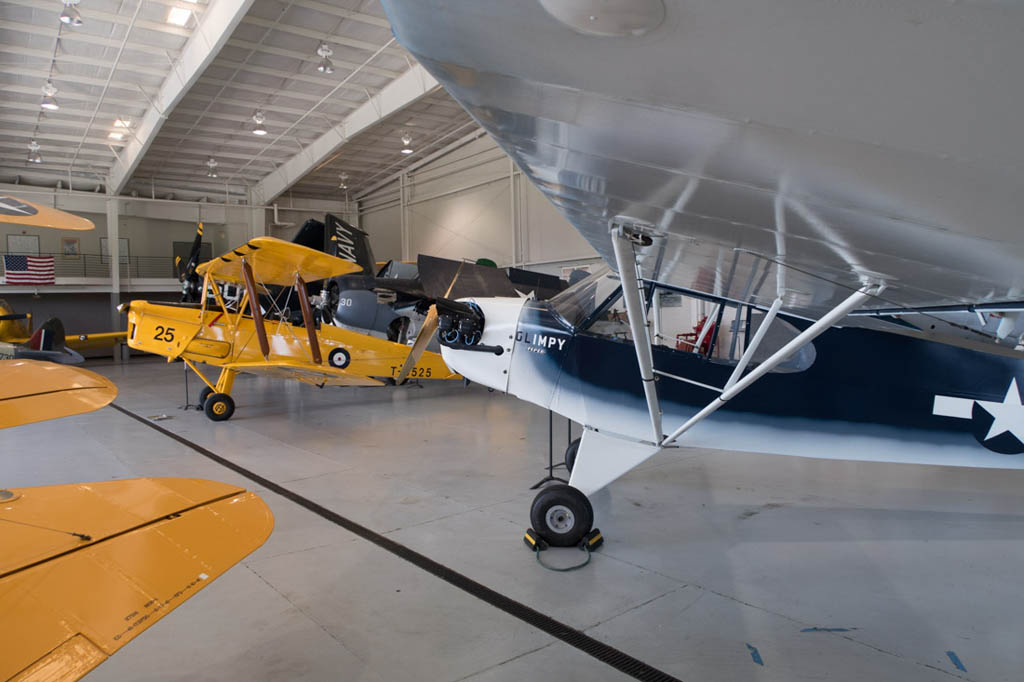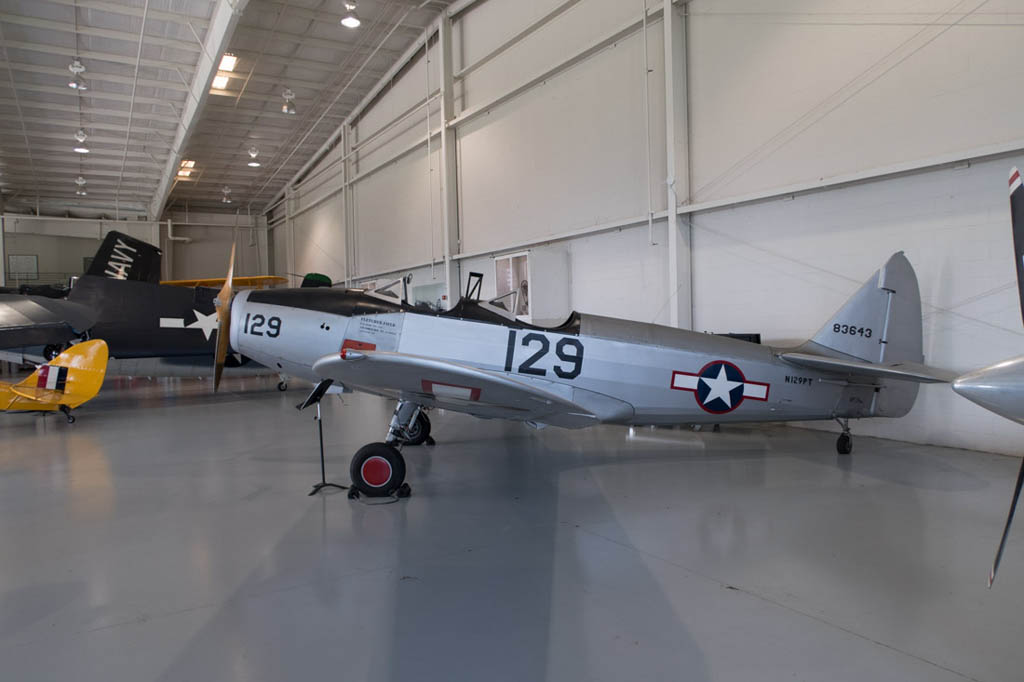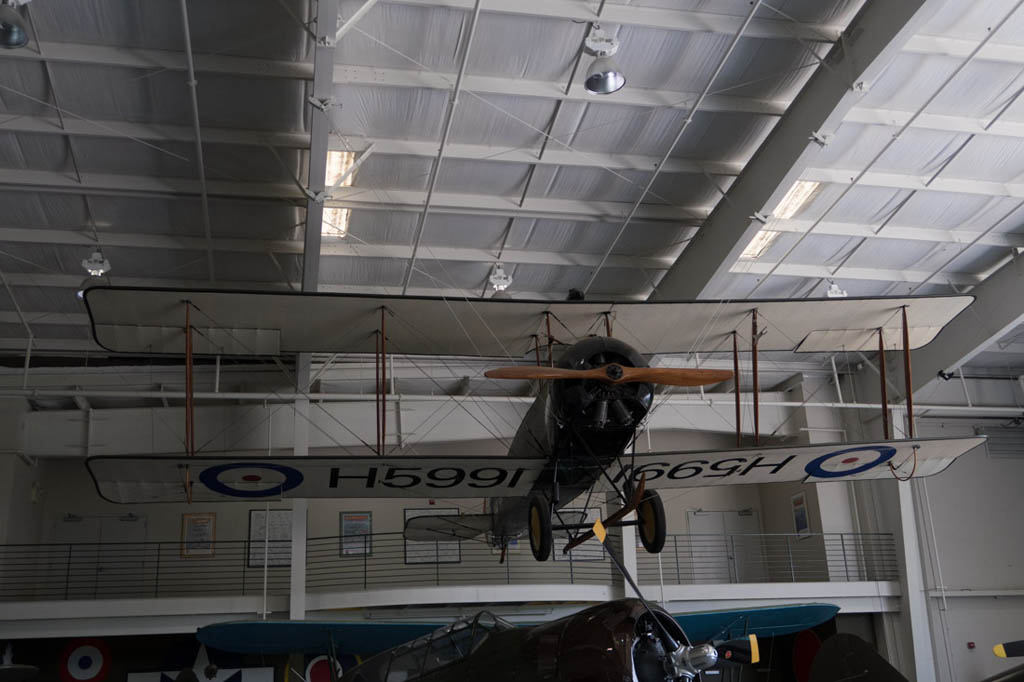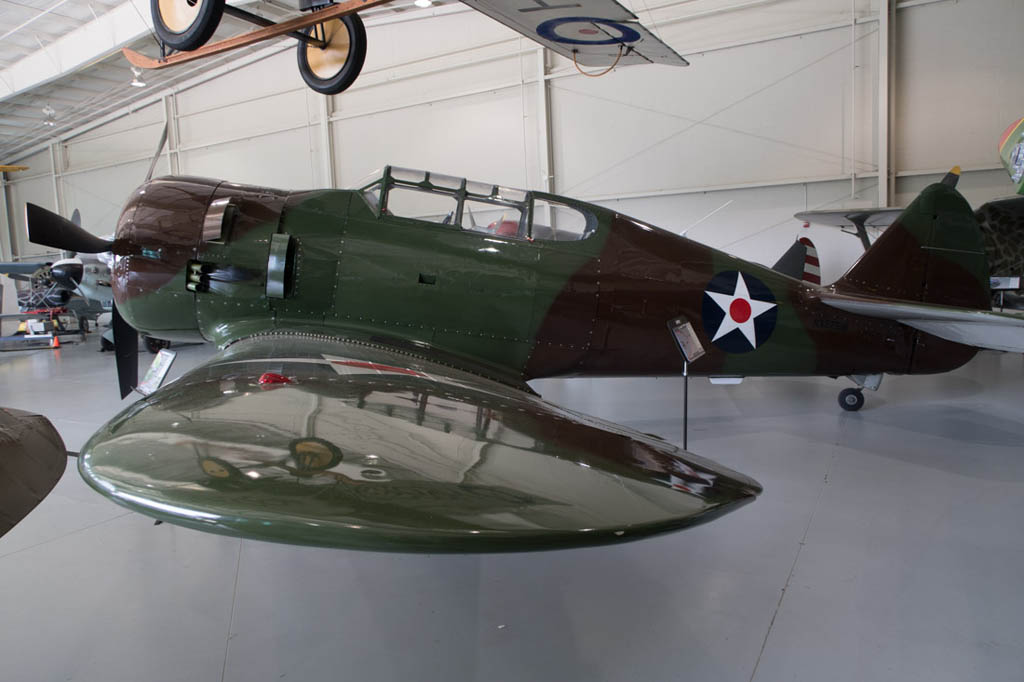 That was pretty much it for our quick weekend camping trip. We wish we could've seen more, but since we were camping outdoors in such warm weather, we were perpetually hot and miserable, so, we were taking lots of breaks to cool down. Maybe we'll try to go back in better weather!