This post may contain affiliate links. Please see my advertiser disclosure for more details.
This is a Blast from the Past post. These posts chronicle our travels and other life events before we started blogging!  These posts are usually heavy on the photos, but lighter on the narrative text.  
A few weeks ago, I got an email from MGM hotels in Vegas offering me deals for my birthday month (February). Kind of jokingly, I said to Ken, "Wanna go to Vegas for my birthday?"
Well, guess what? We're going to Vegas for my birthday.
I feel like Vegas is a love-it or hate-it destination, and I am firmly in the LOVE-IT category. My family went to Las Vegas a TON when I was little. It was always such a cheap destination. I could stay entertained at the Circus Circus carnival games and arcades for hours on end. Back in 2008, my family told me they were going to Vegas and wondered if I wanted to go with them. I was all like "YEP!" It had been four years since the last time I had been to Vegas.
Ken likes to joke that he had to "invite himself" on the trip, but it wasn't really like that! Ken and I had been dating about a year, and he had never been to Vegas before. I wasn't sure if he'd be up for a vacation with my entire family (I'm talking Mom, Dad, Sister, Brother-in-Law, and 2.5 year old nephew!), so I didn't want to put him in the awkward position of being like, "Umm, no thanks!"
Well, after some quick conversations, he was definitely interested in going to Vegas! Ken came along, and was happy that he loved it just as much as I did!
So, I thought I'd do a Blast from the Past post from that trip to Vegas!
Walking around Vegas Hotels
As dorky as this sounds, one of my favorite things to do is just walk around the lobbies, casinos, and shops in Vegas hotels. There are new hotels being built all the time in Las Vegas, so there's always new ones to check out!
The Venetian is always a fun hotel to check out if you've never been to Vegas before.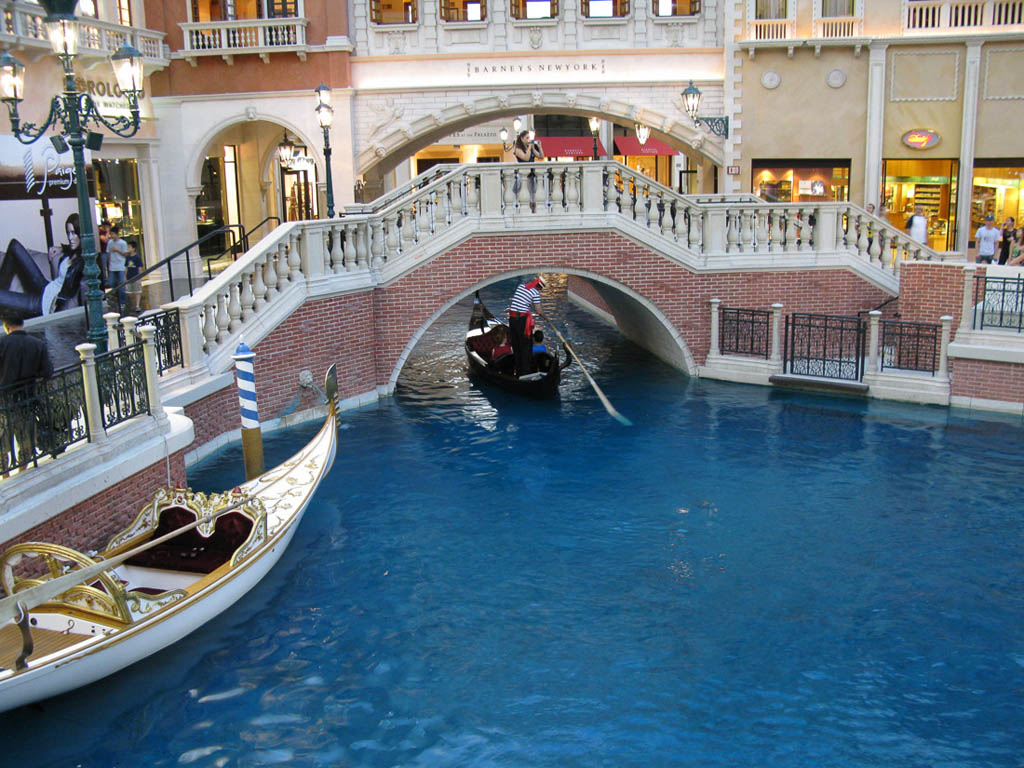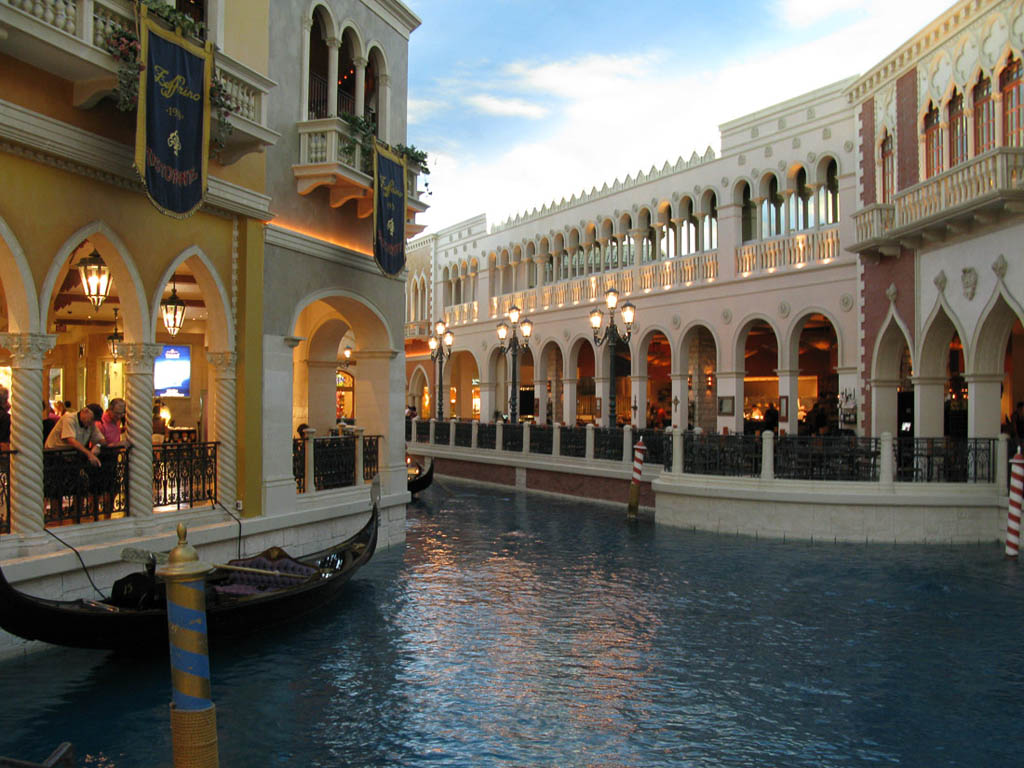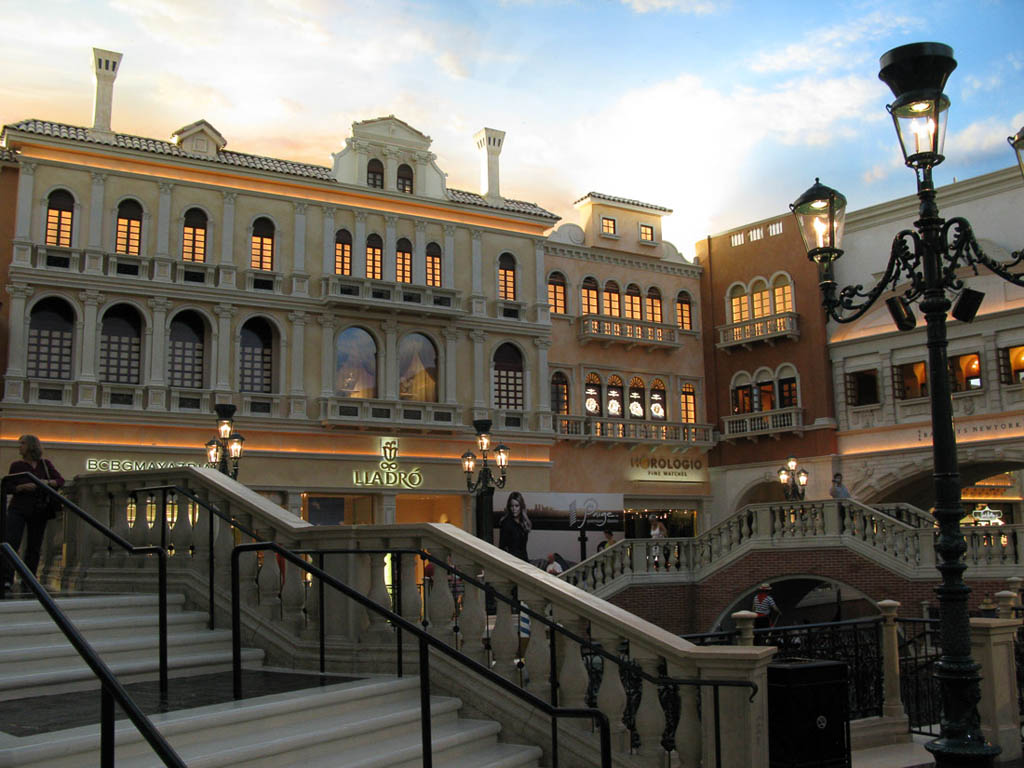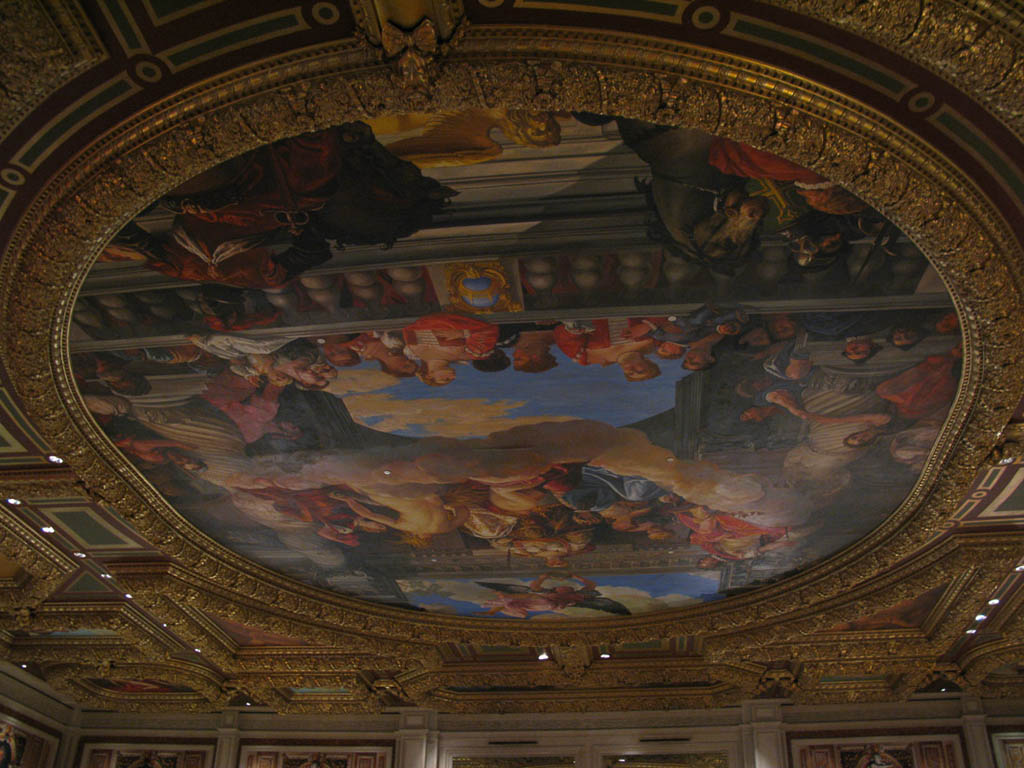 And then the Wynn and Encore. I think that they have a very elegant hotel lobby and ground floors.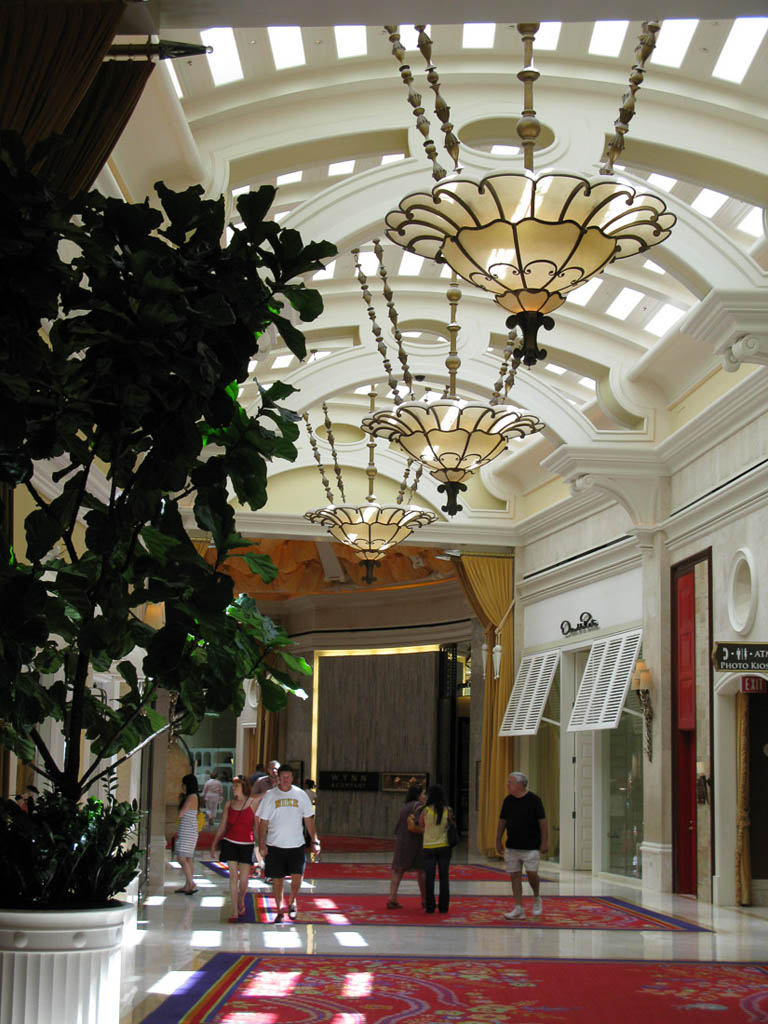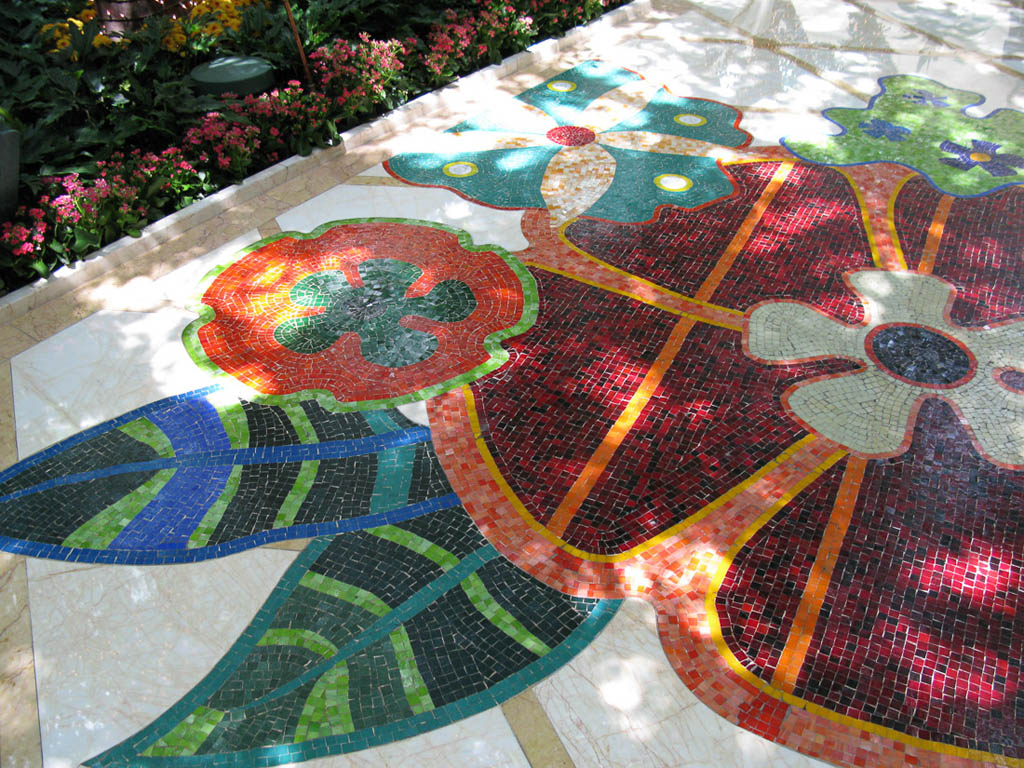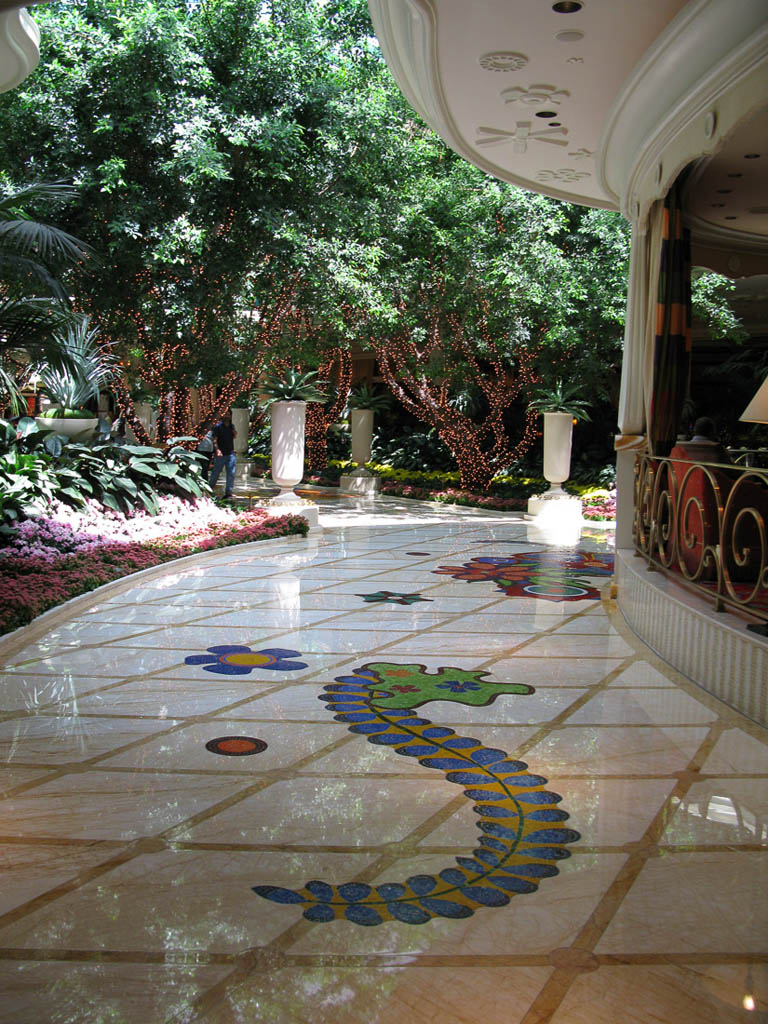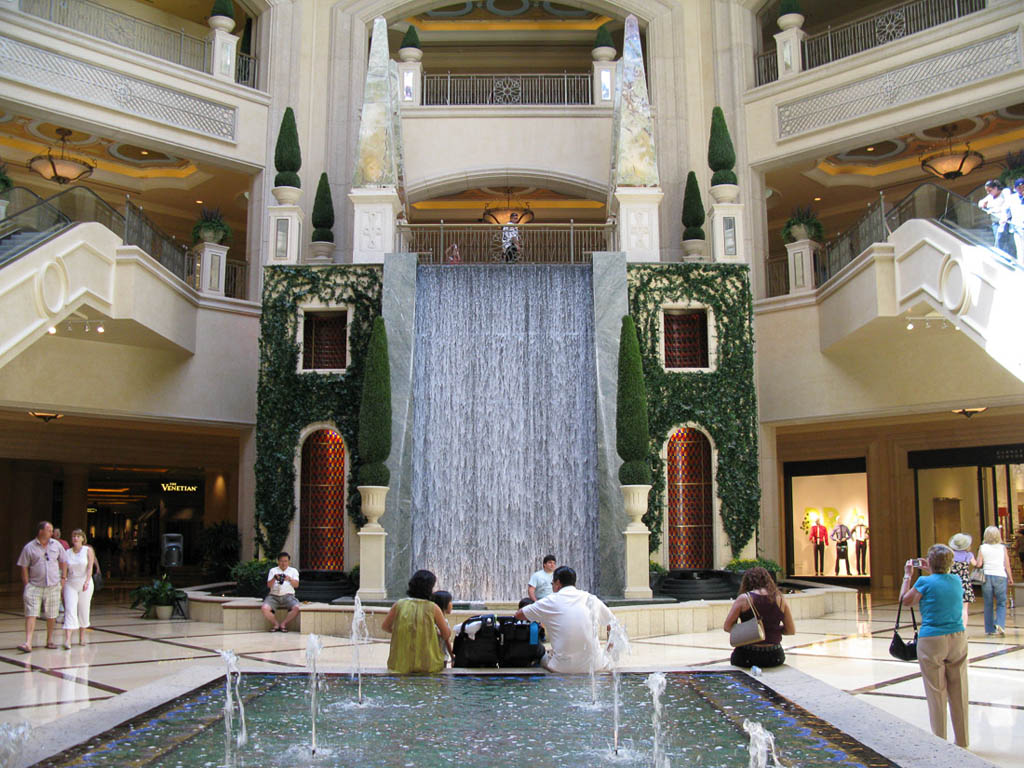 And the Bellagio is fantastic too. I mentioned in a previous Las Vegas post that I make a point to go to the Conservatory at the Bellagio each time I go. They constantly update it, and it's completely free!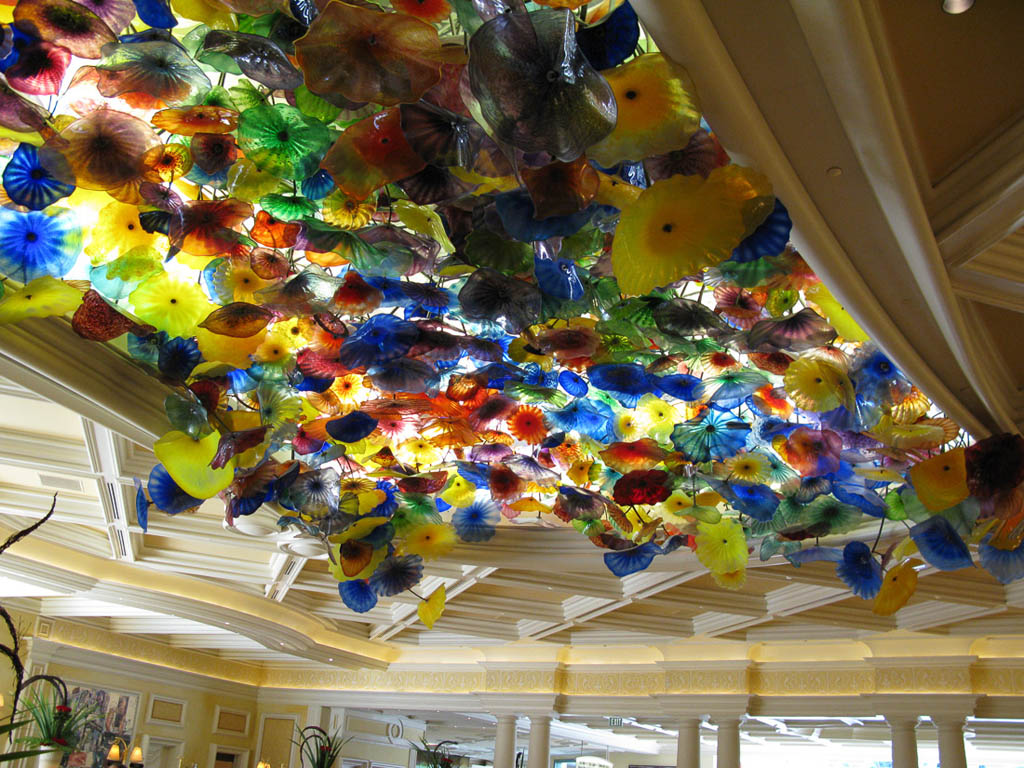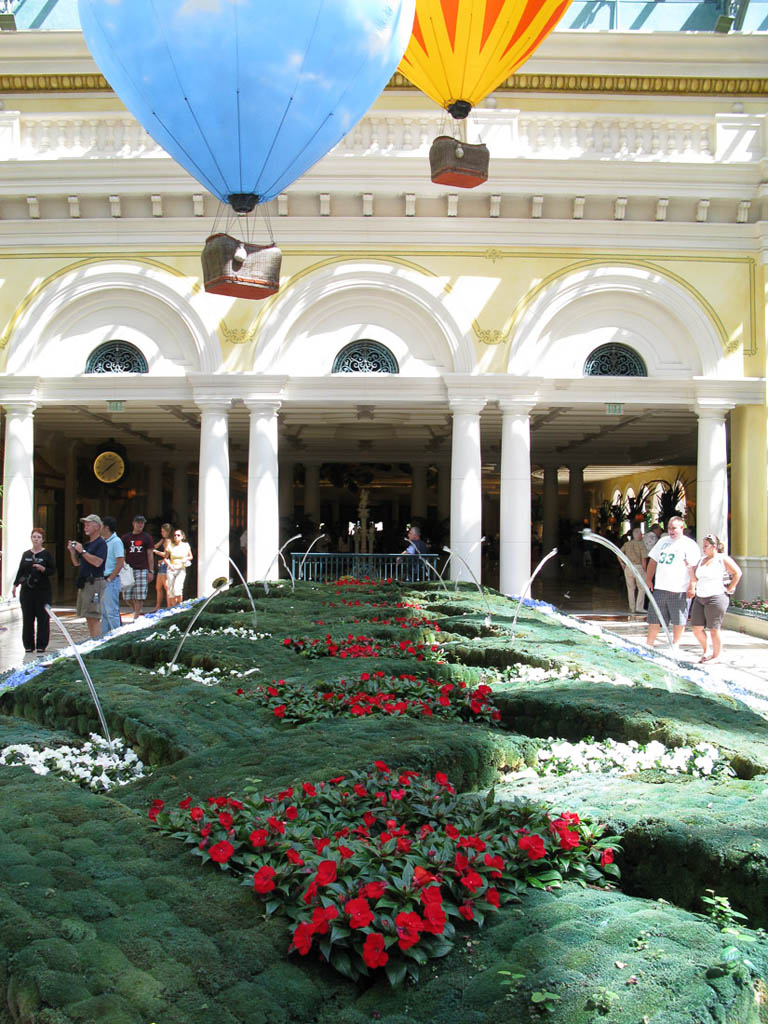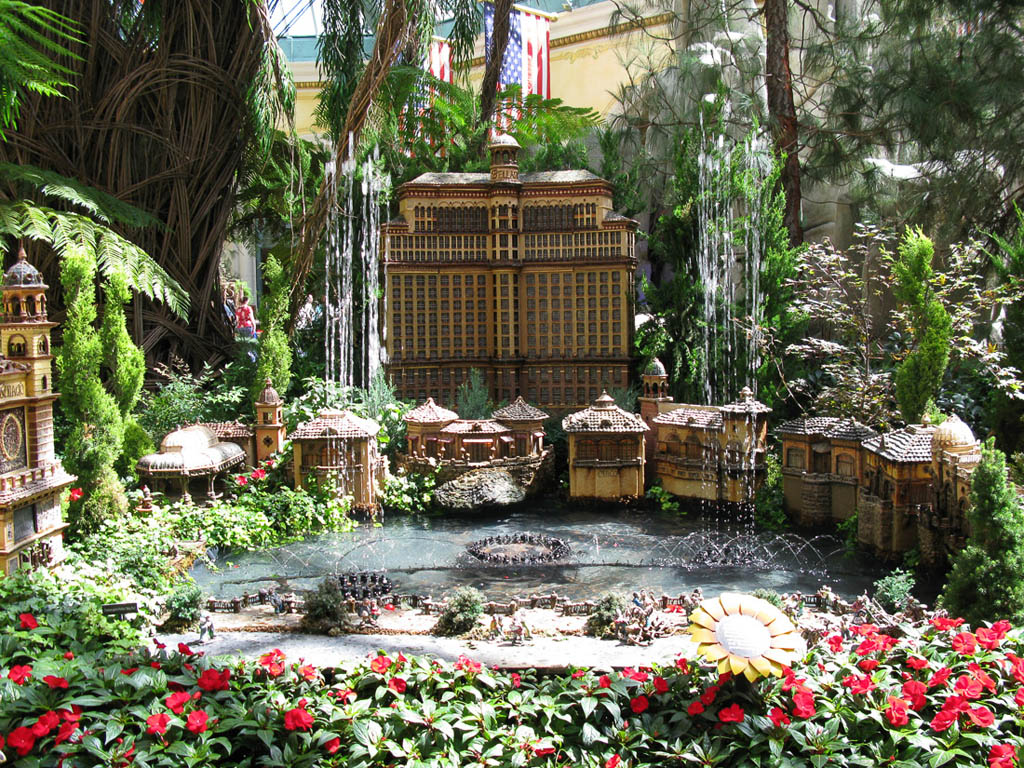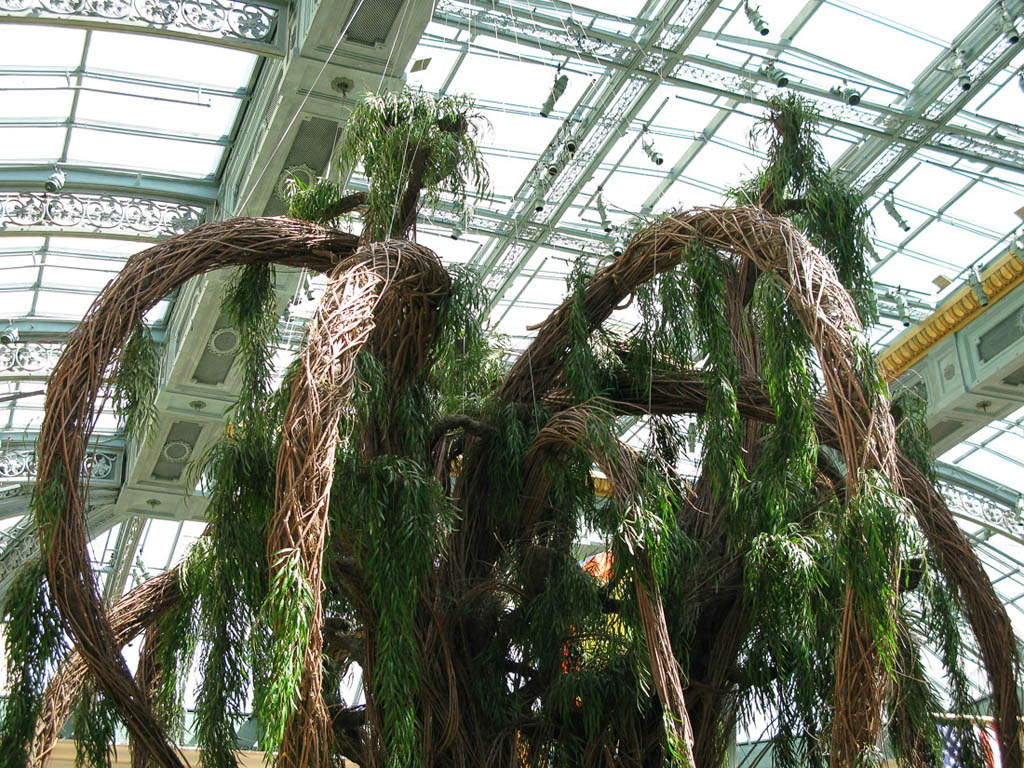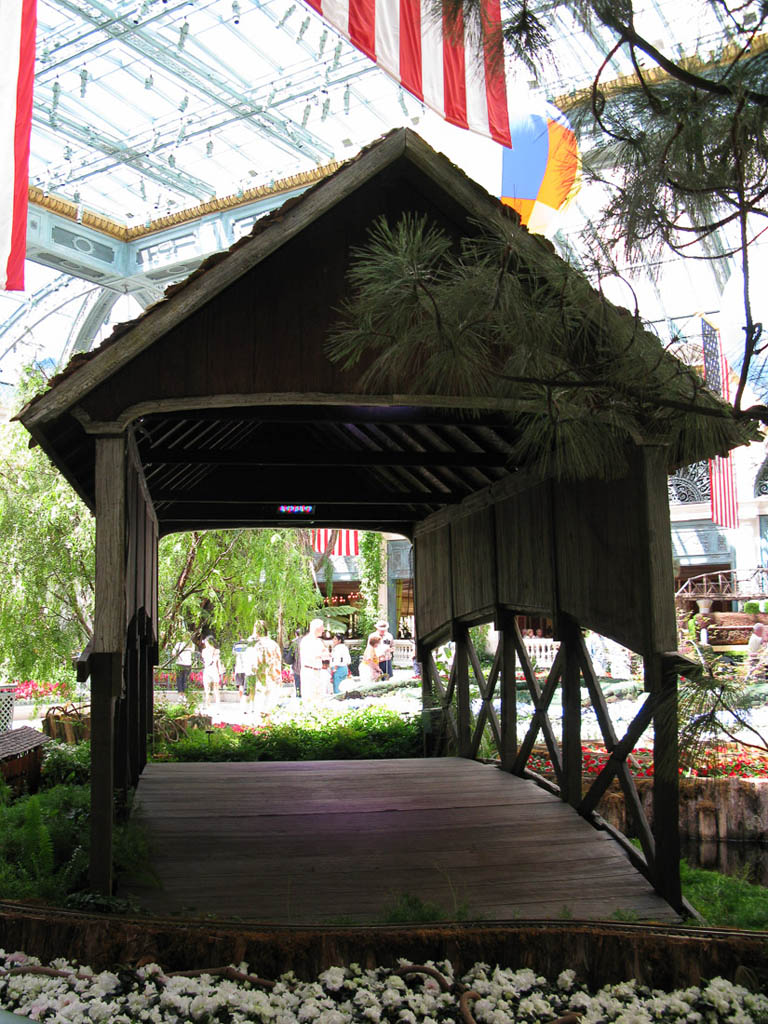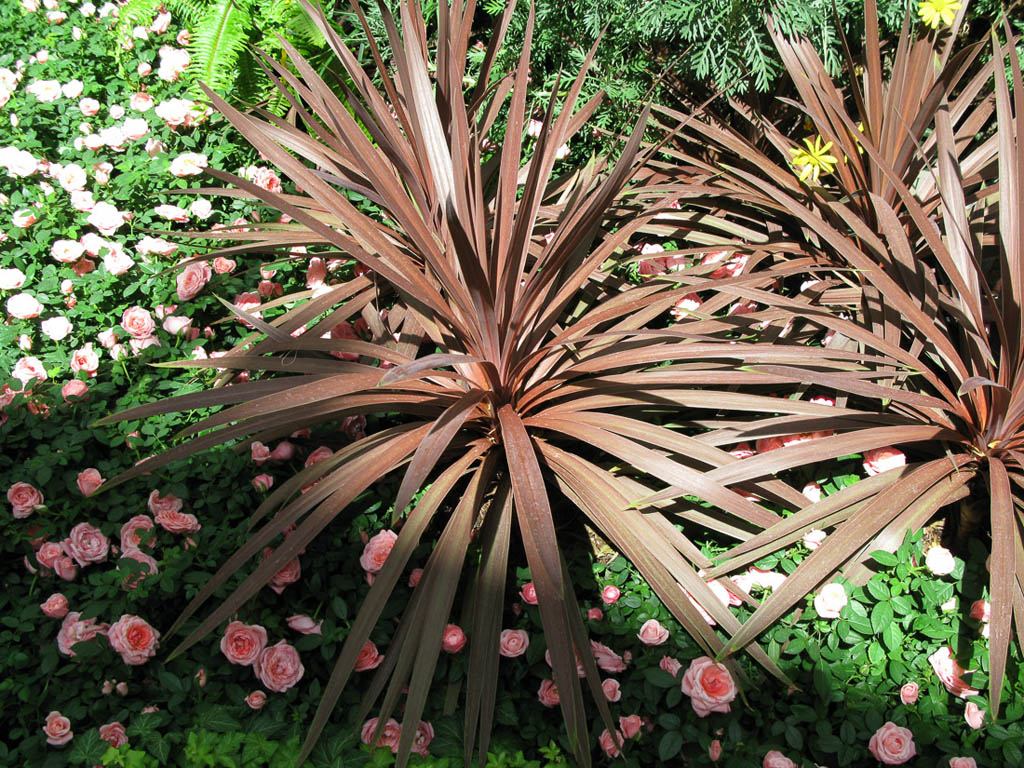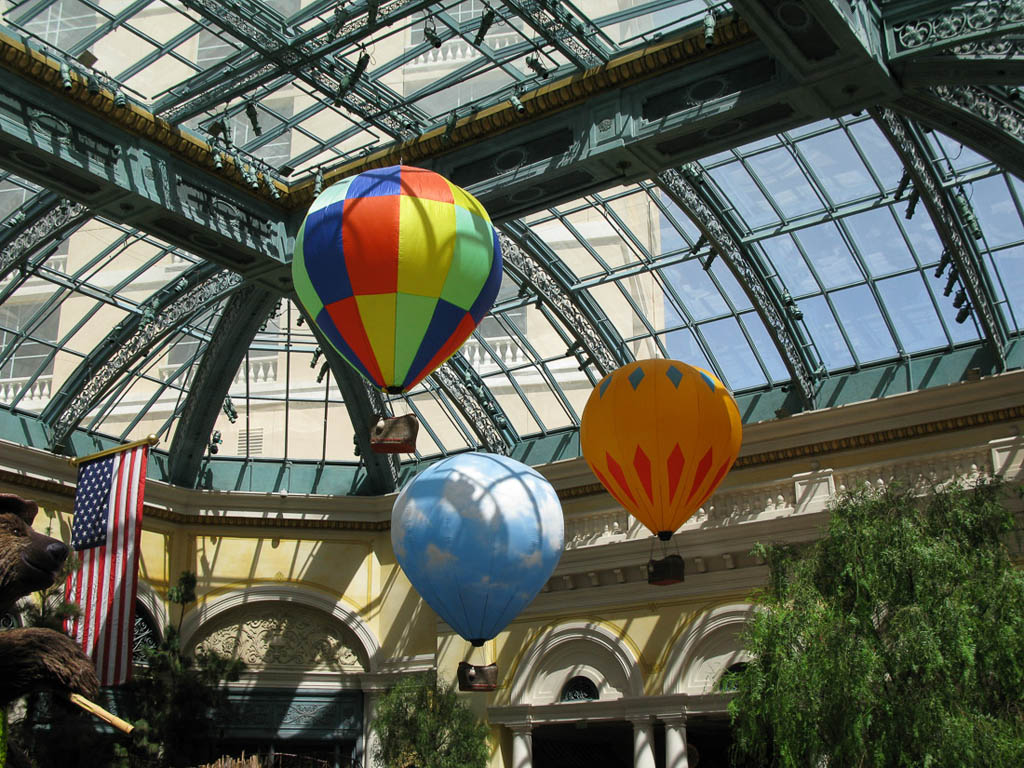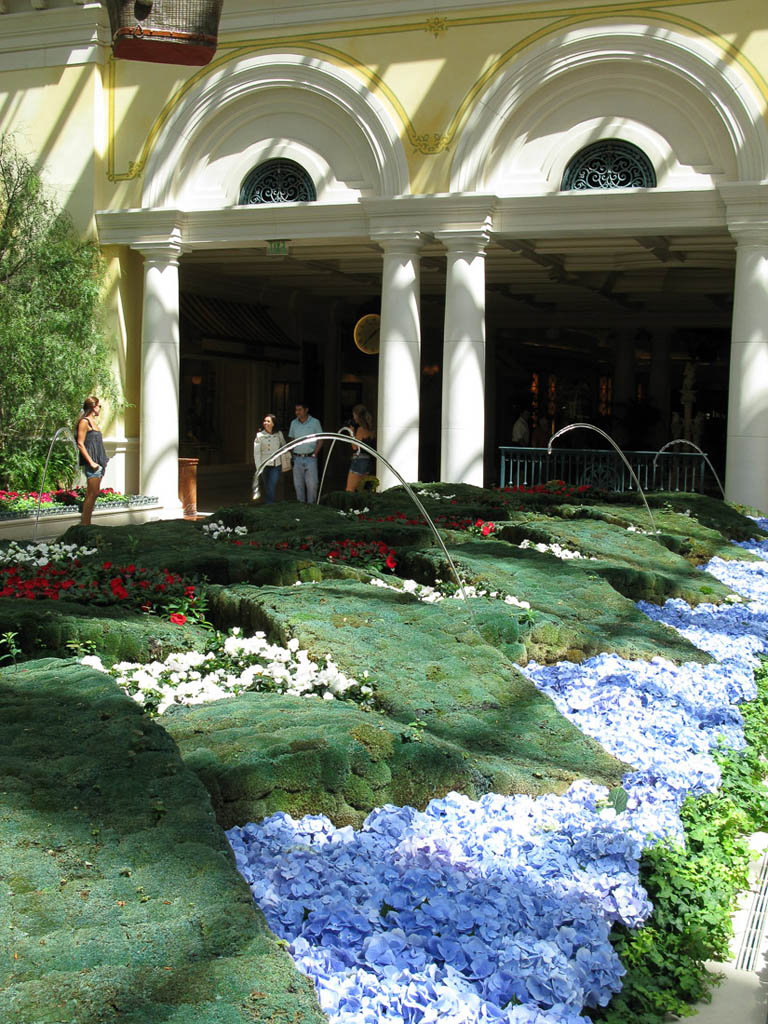 Or, you can even check out some of the lions at the MGM. They were just sleepy cats in the summer heat. There was a trainer in their habitat feeding them and trying to get them to be more active!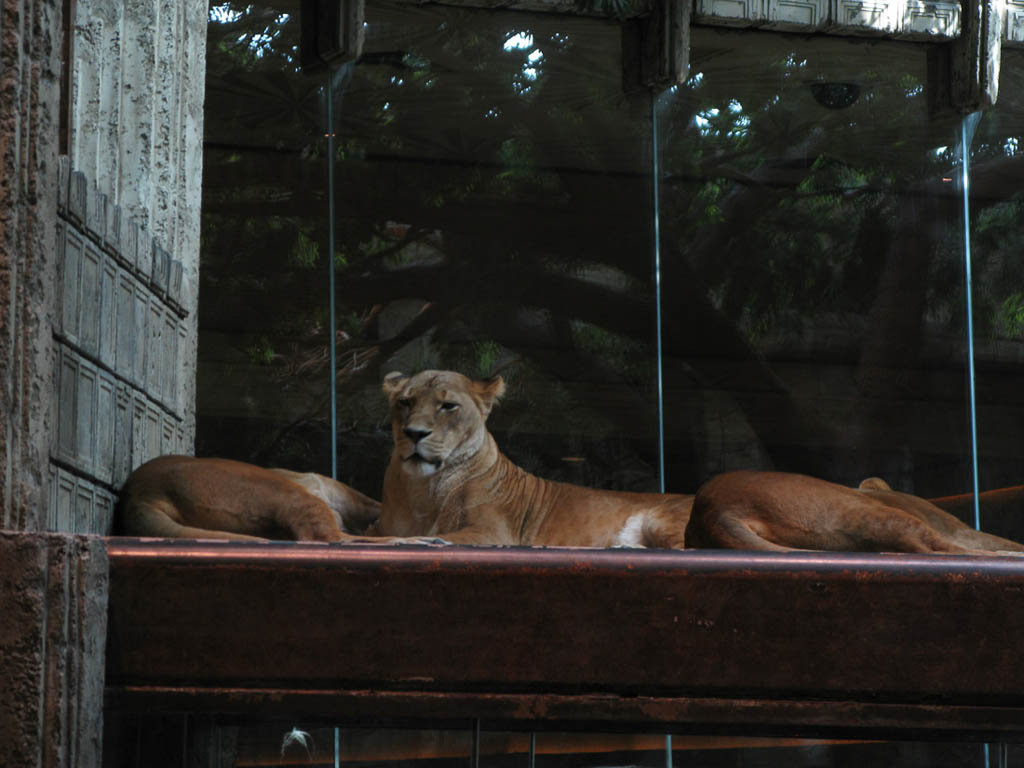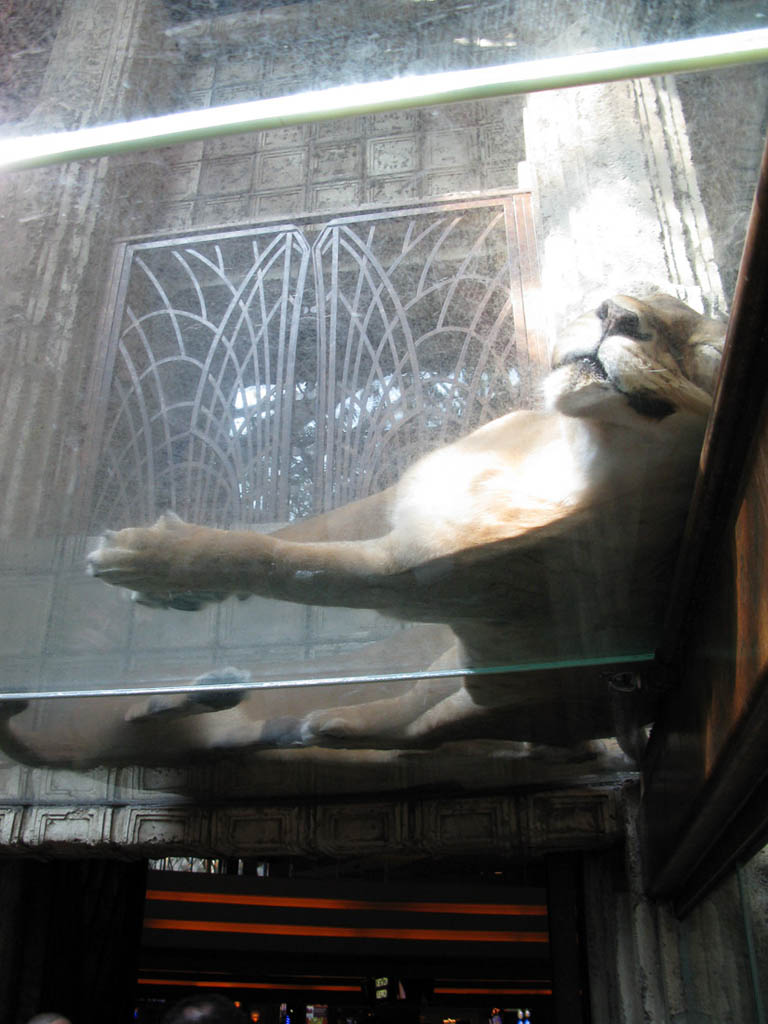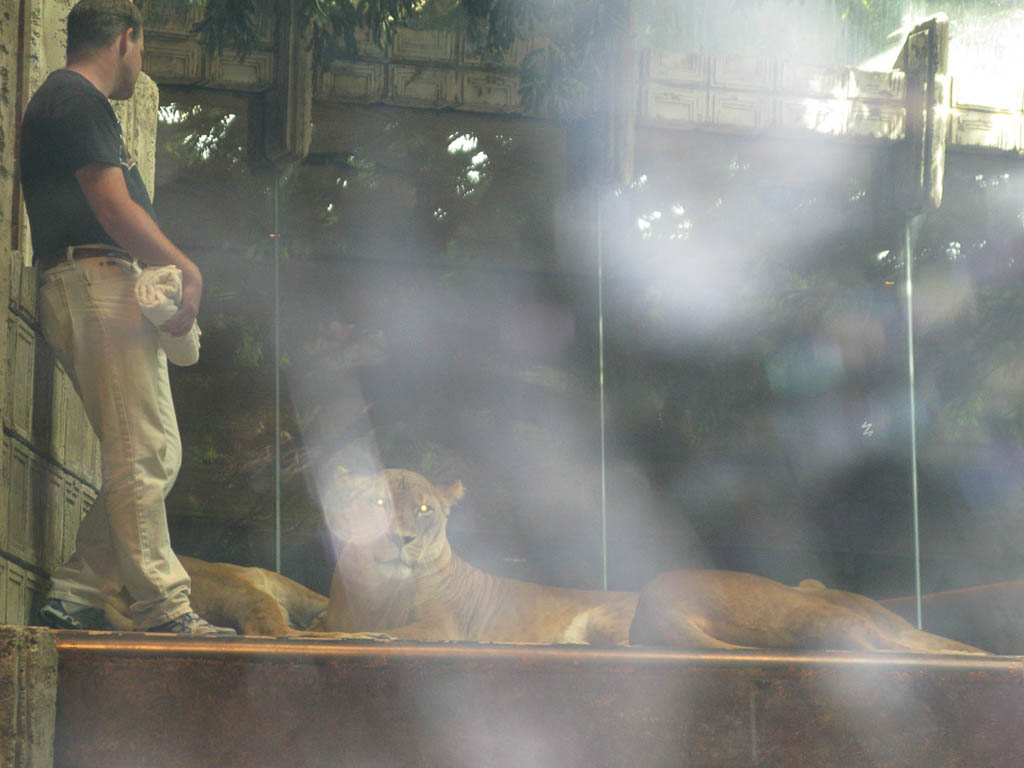 The Paris and the Eiffel Tower Experience
I knew I definitely wanted to take Ken to the Paris hotel and to the top of their "Eiffel Tower." You can get some fantastic views of the Strip from there!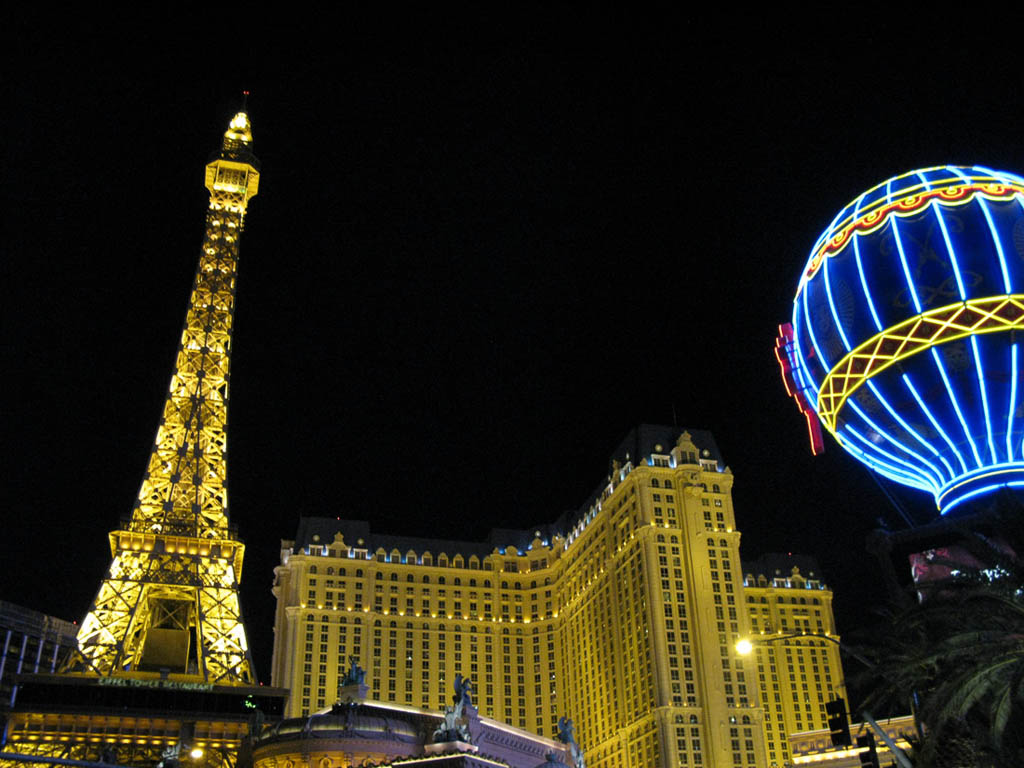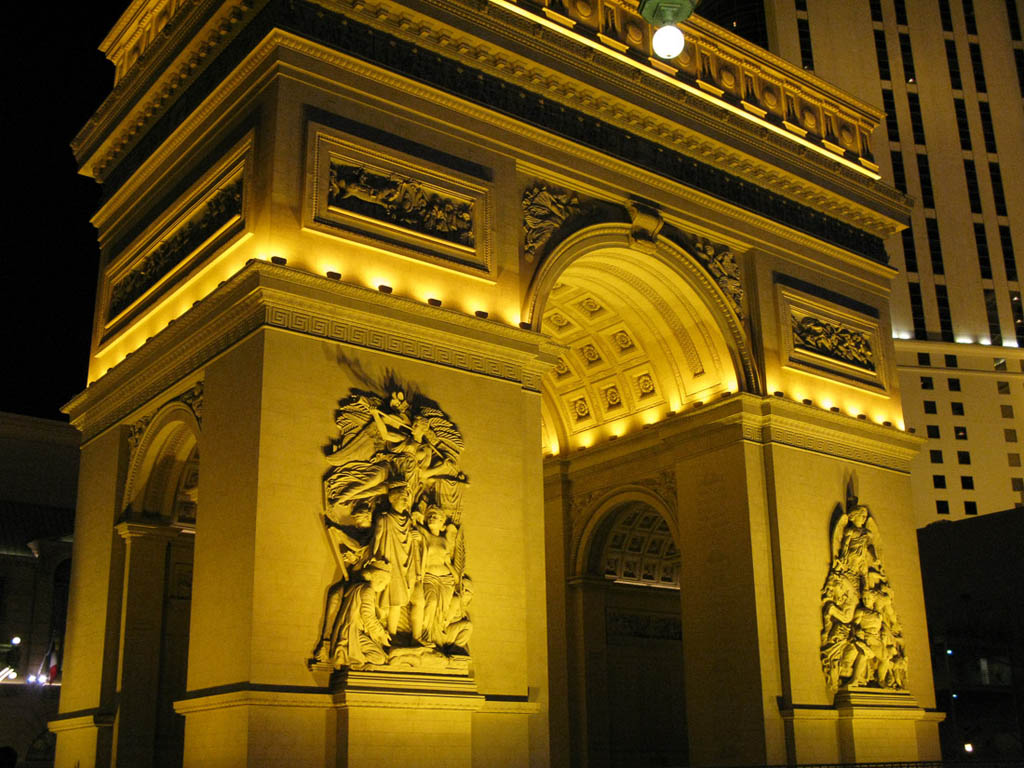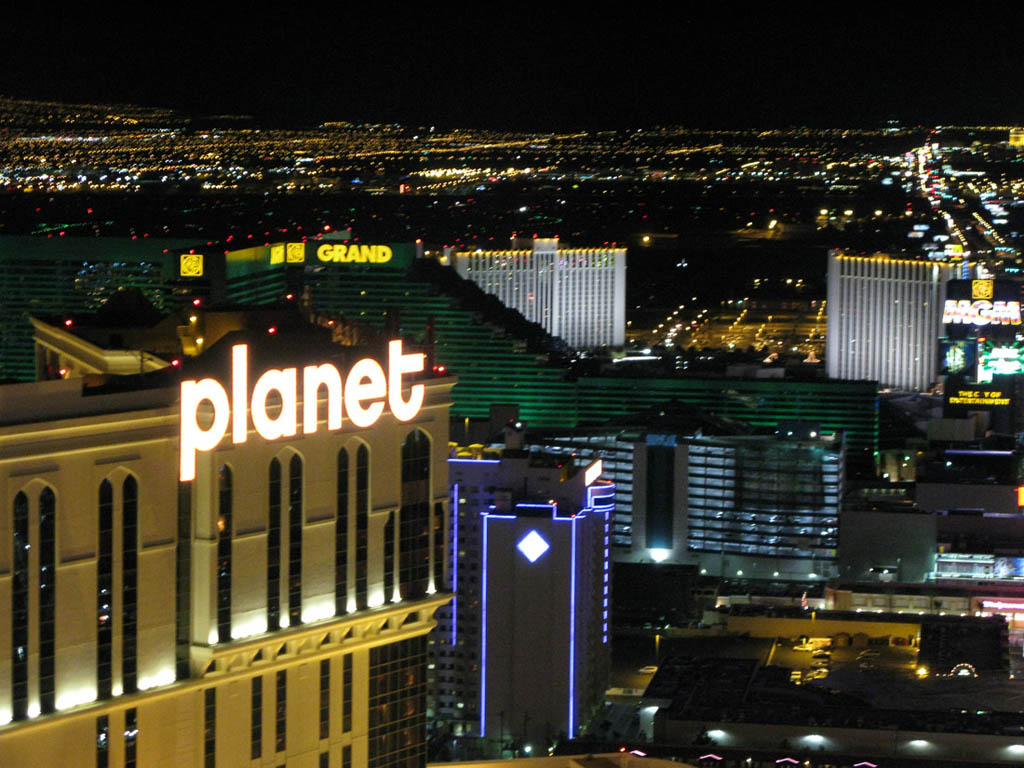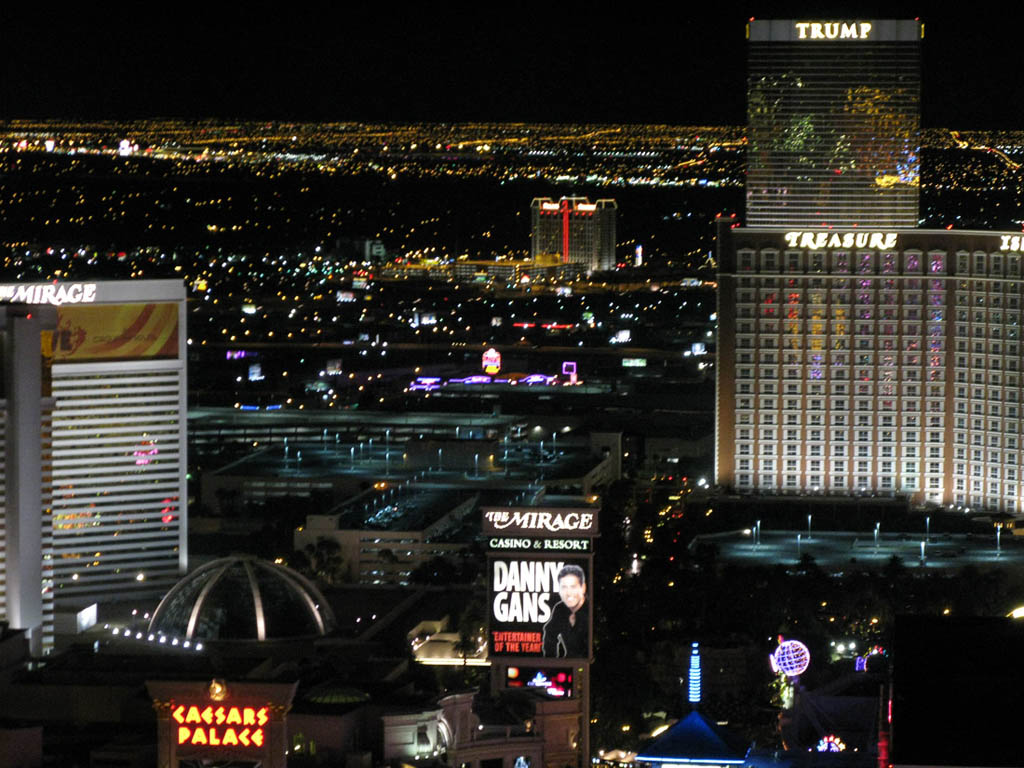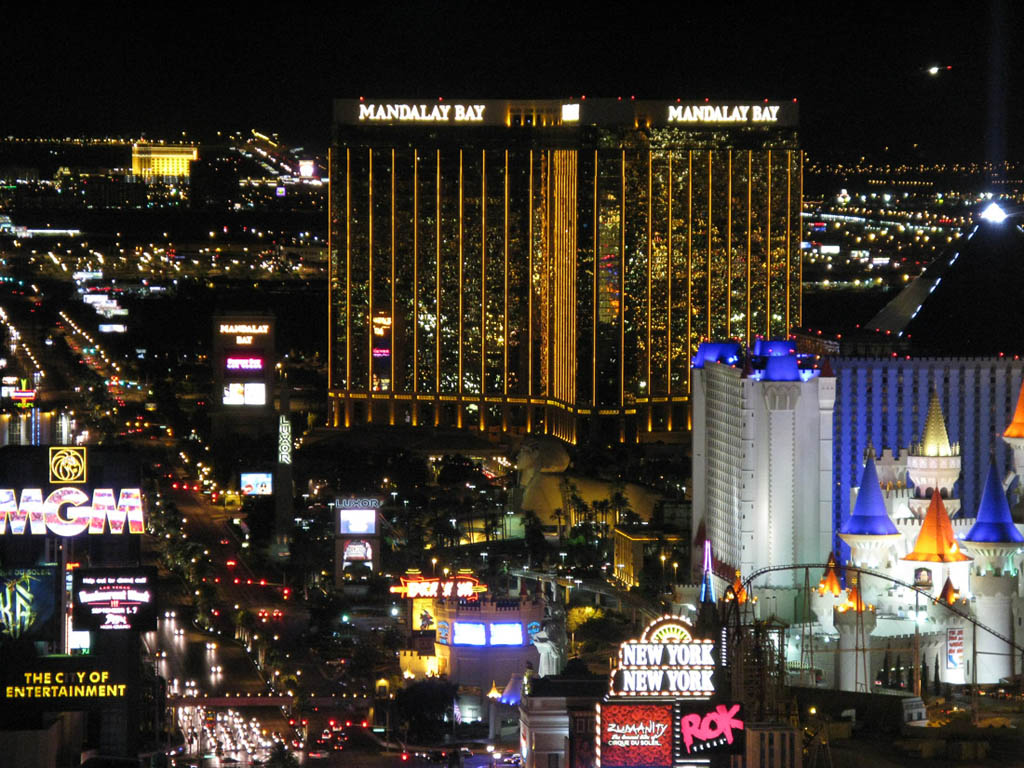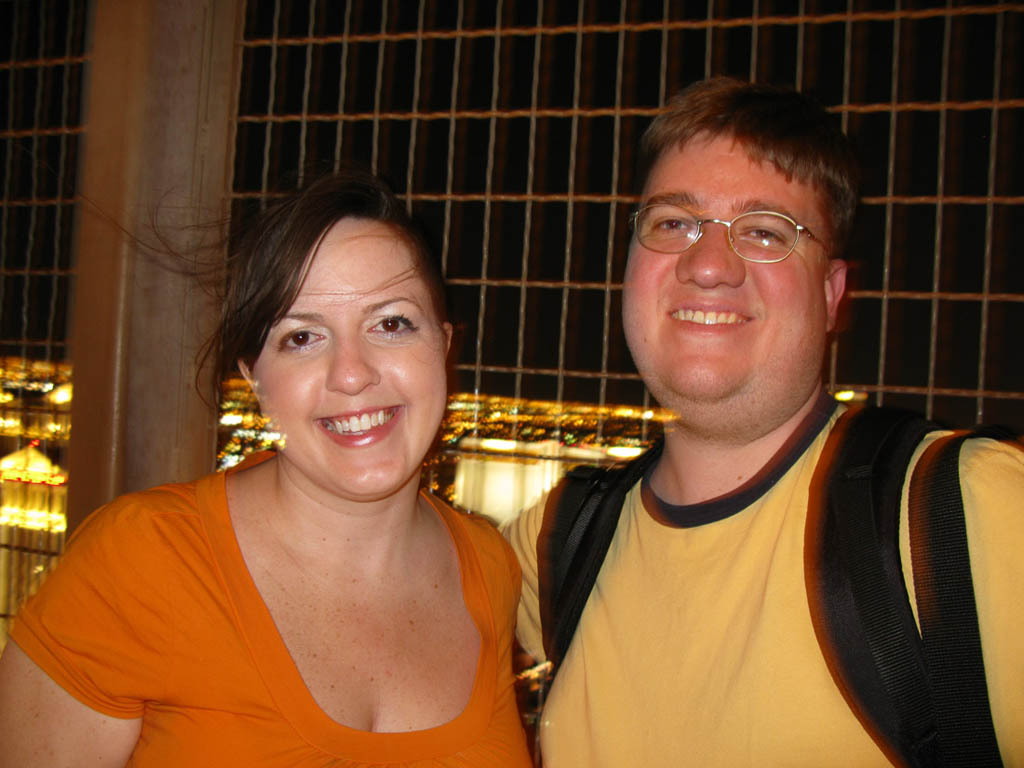 (Man, we're looking so much younger in that picture!)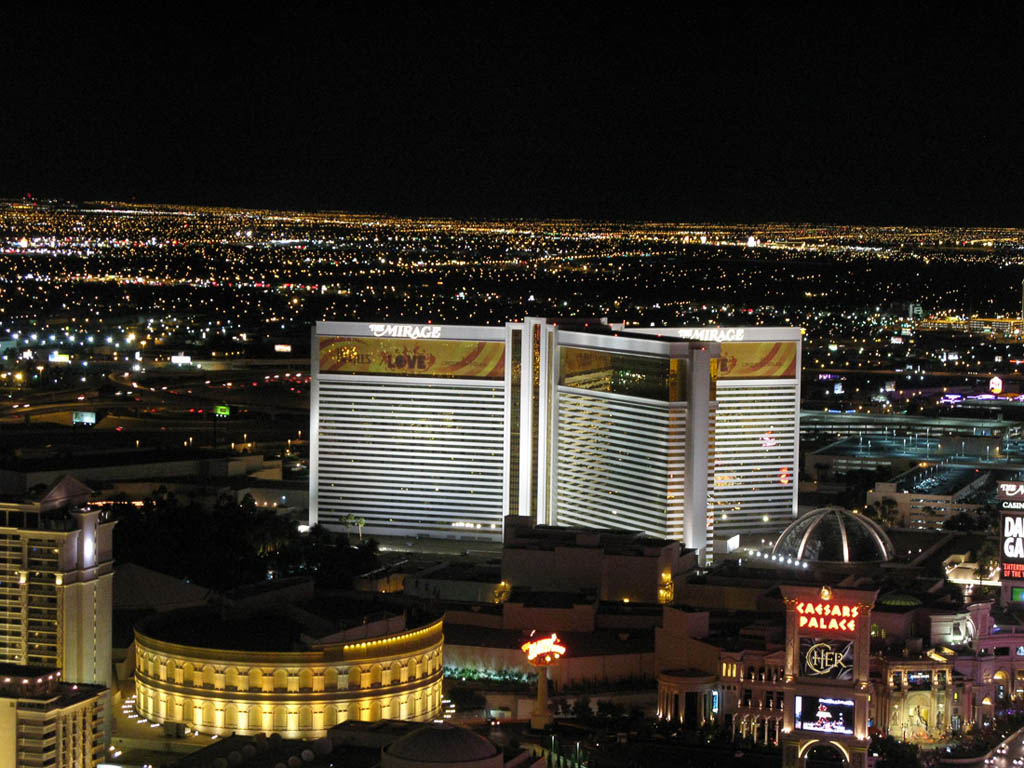 Bellagio Fountains
After the Paris, we went right across the street to watch the Bellagio Fountains, which I believe run every 15 minutes.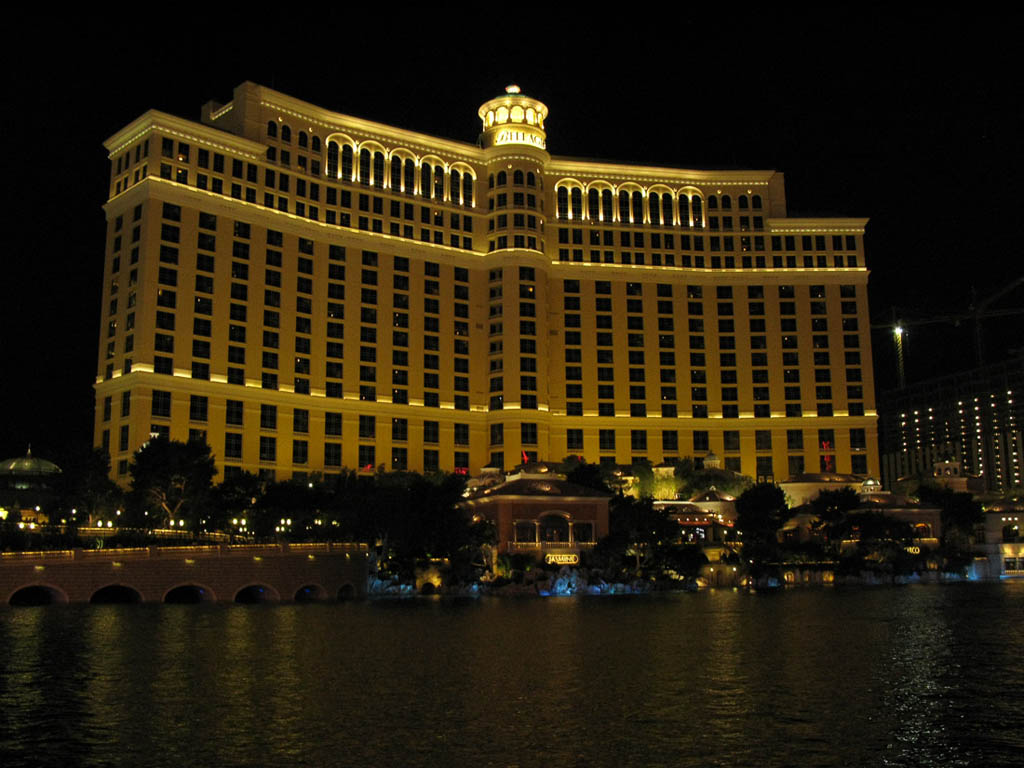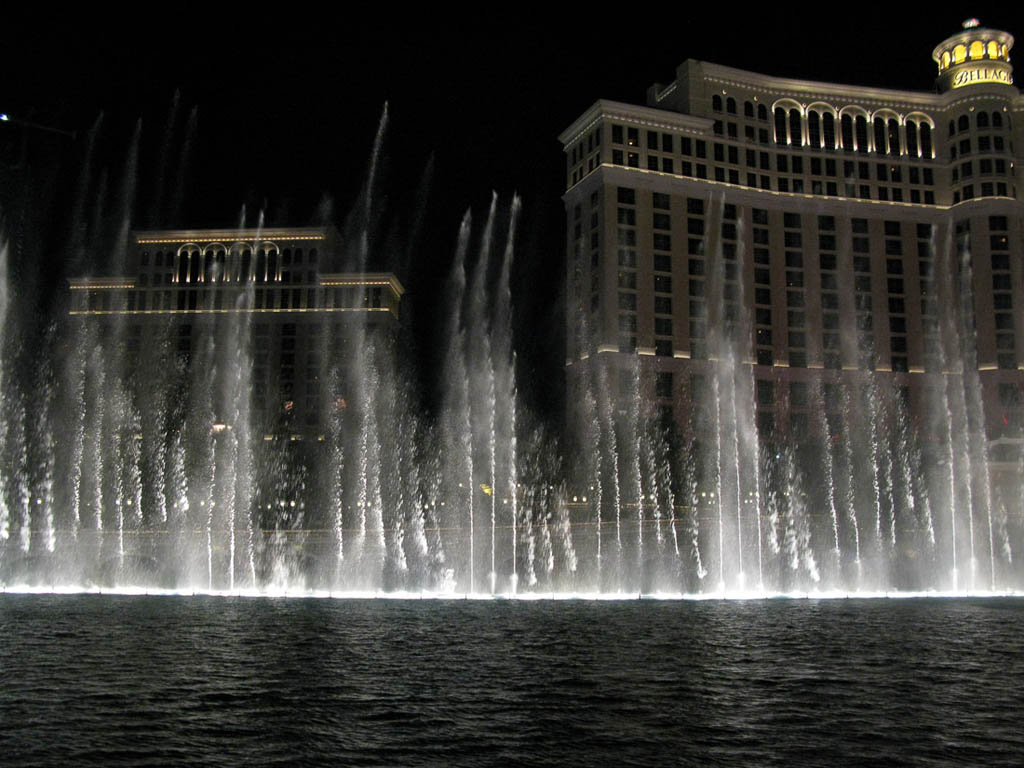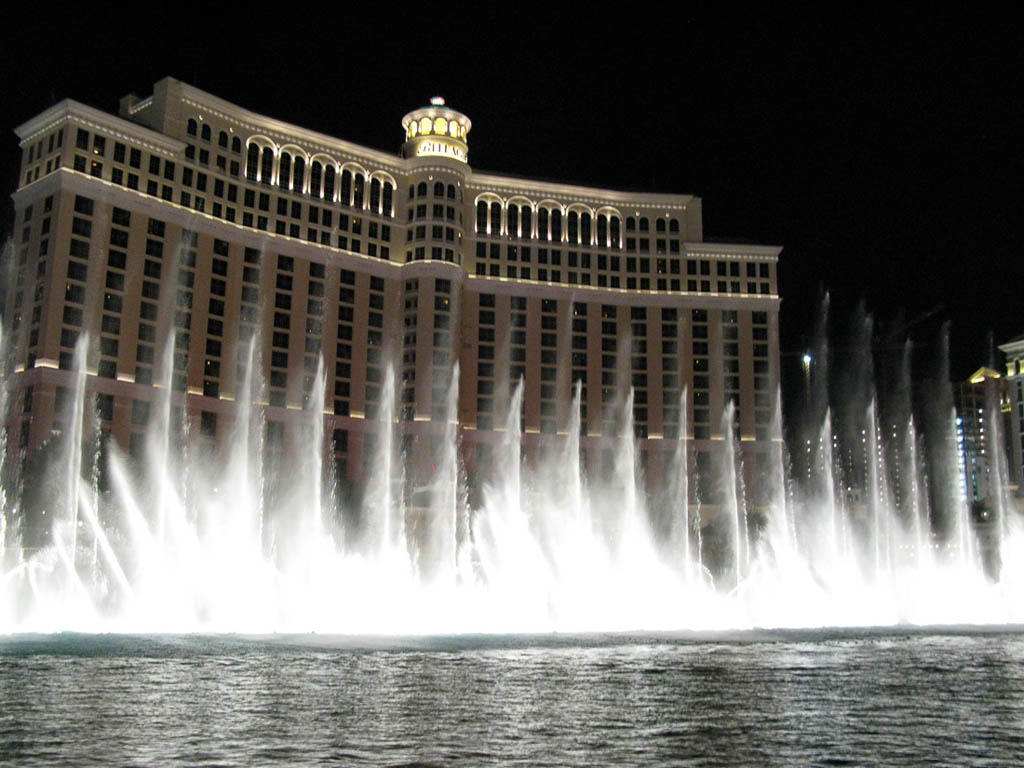 Pictures just don't do it justice. The fountains dance! And it's free to watch!
Walking along the Strip
Granted, Las Vegas is not nearly as impressive looking during the day, when the glitzy lights aren't on. But Ken was still having a great time taking it all in during his first trip to Vegas.
We spent a lot of time walking up and down the Strip, formally known as "Las Vegas Boulevard."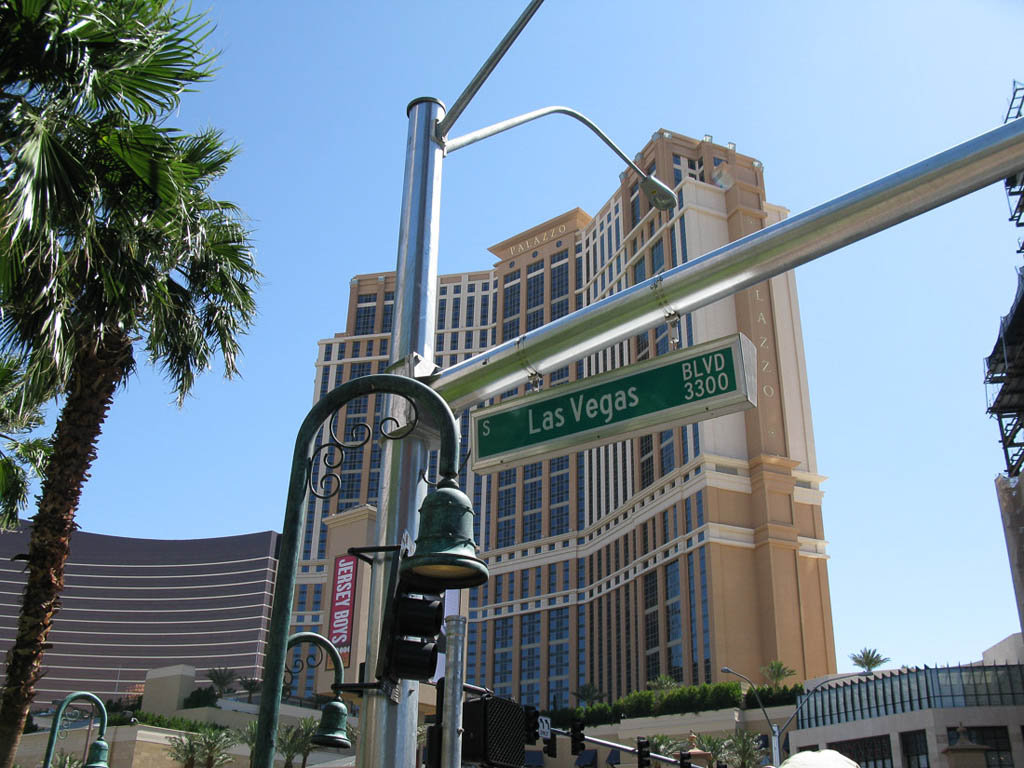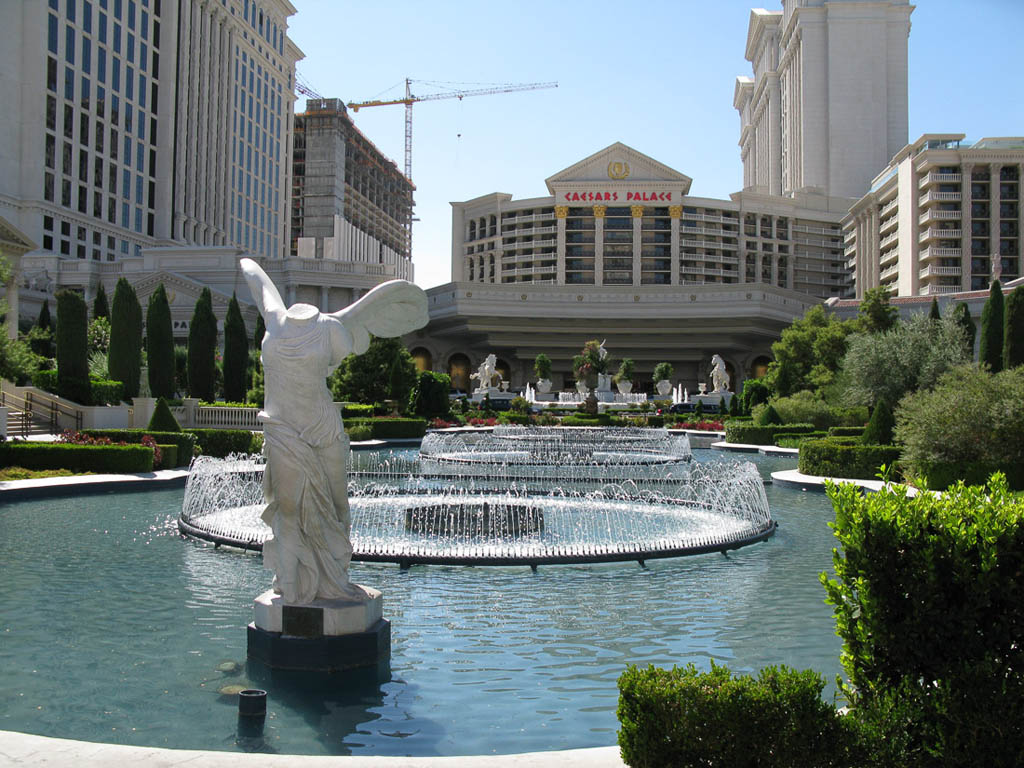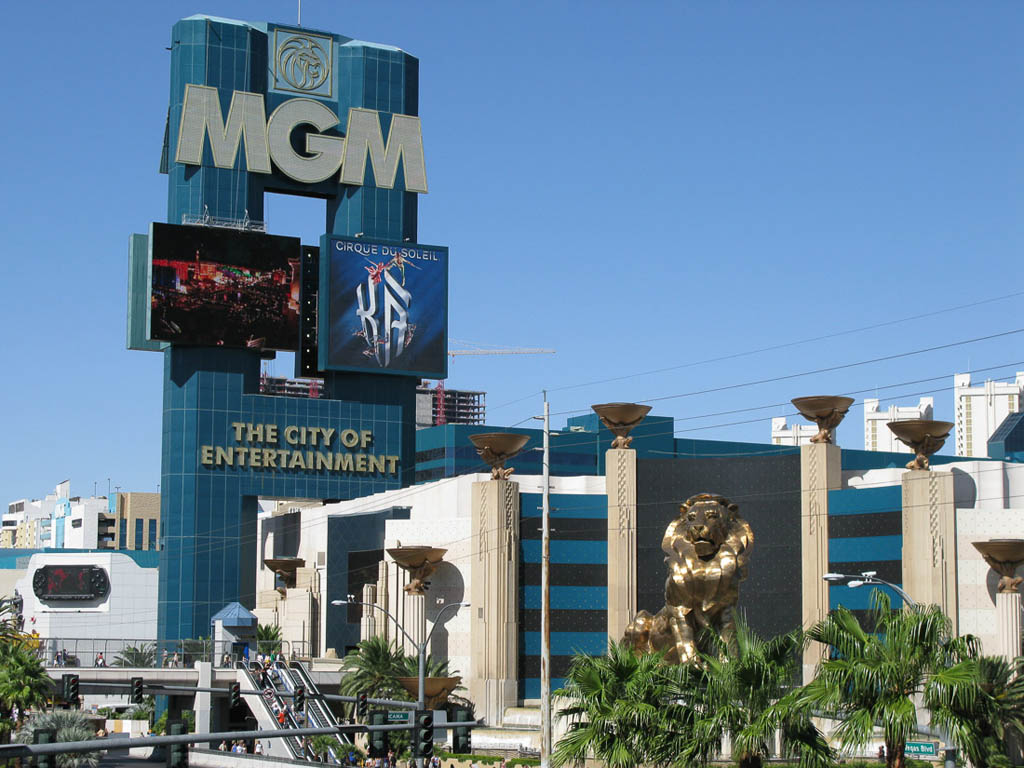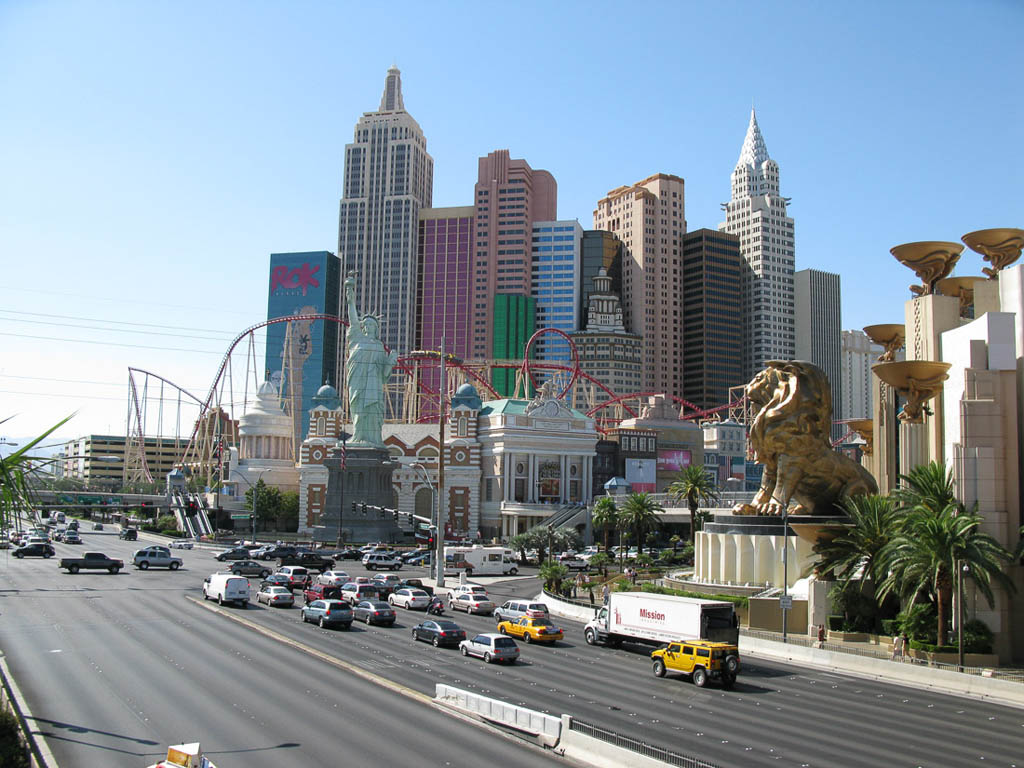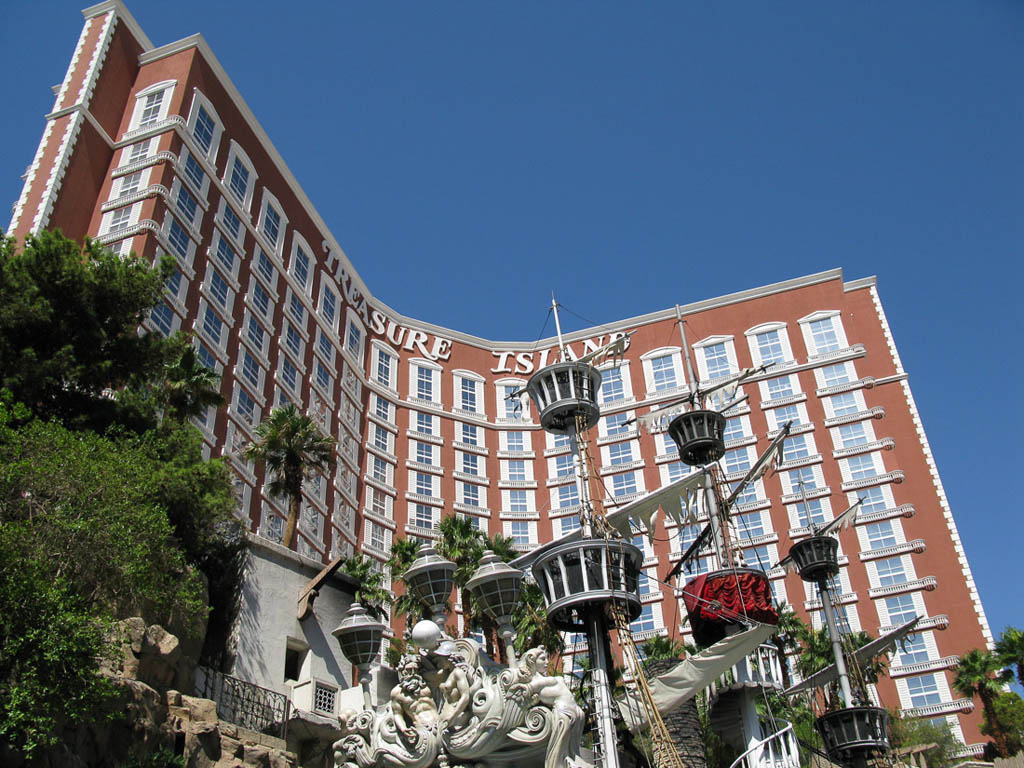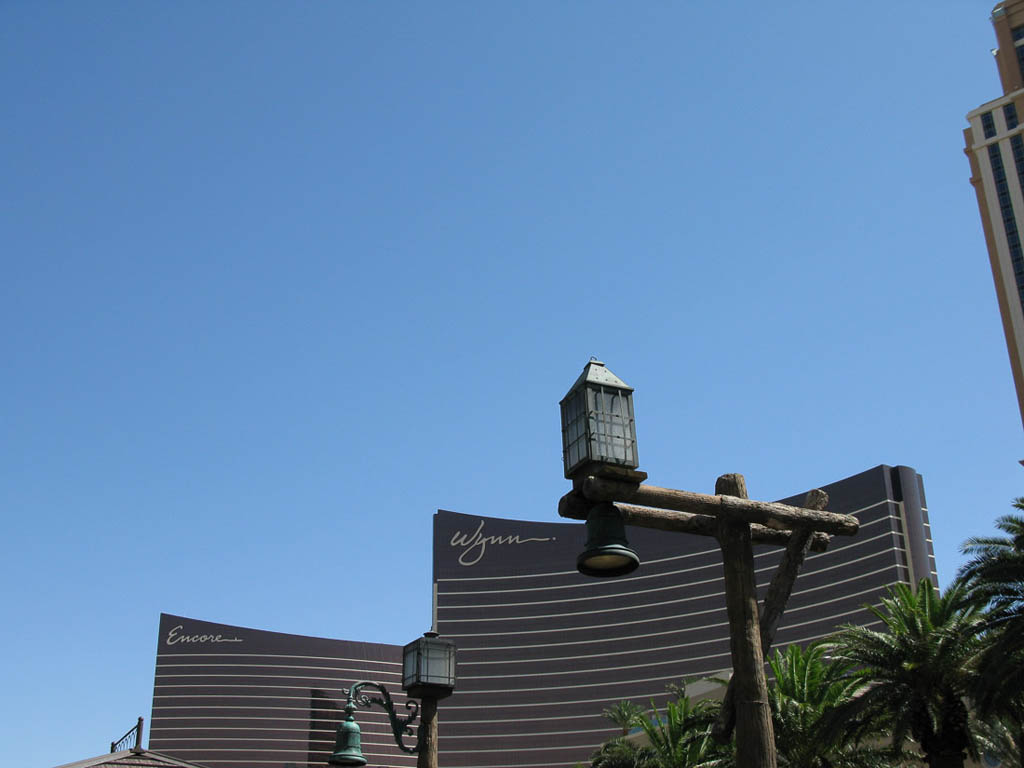 We also drove to the very "beginning" of the Strip to take photographs of the classice Welcome to Las Vegas sign!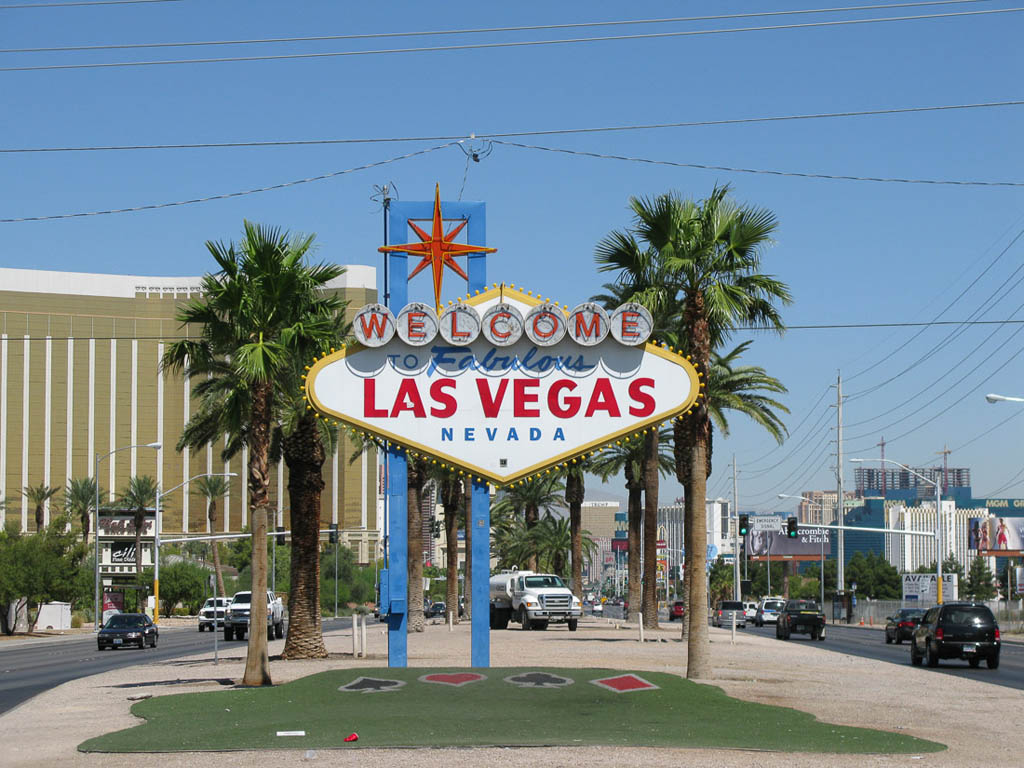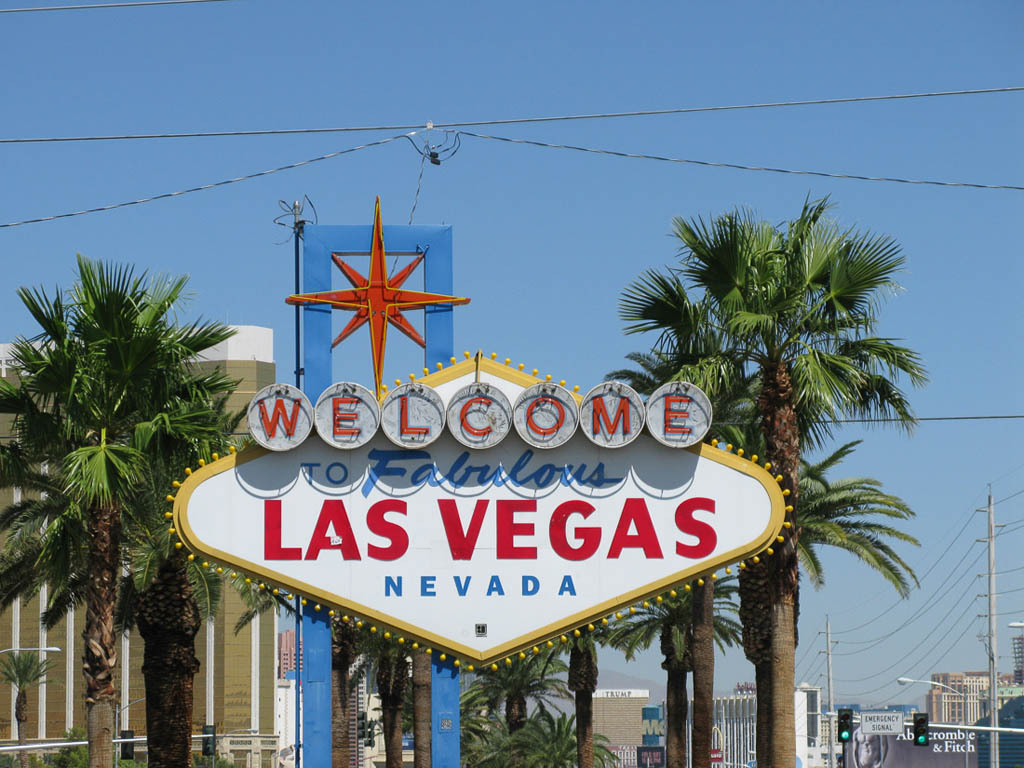 And in case you're wondering what's on the other side of the sign: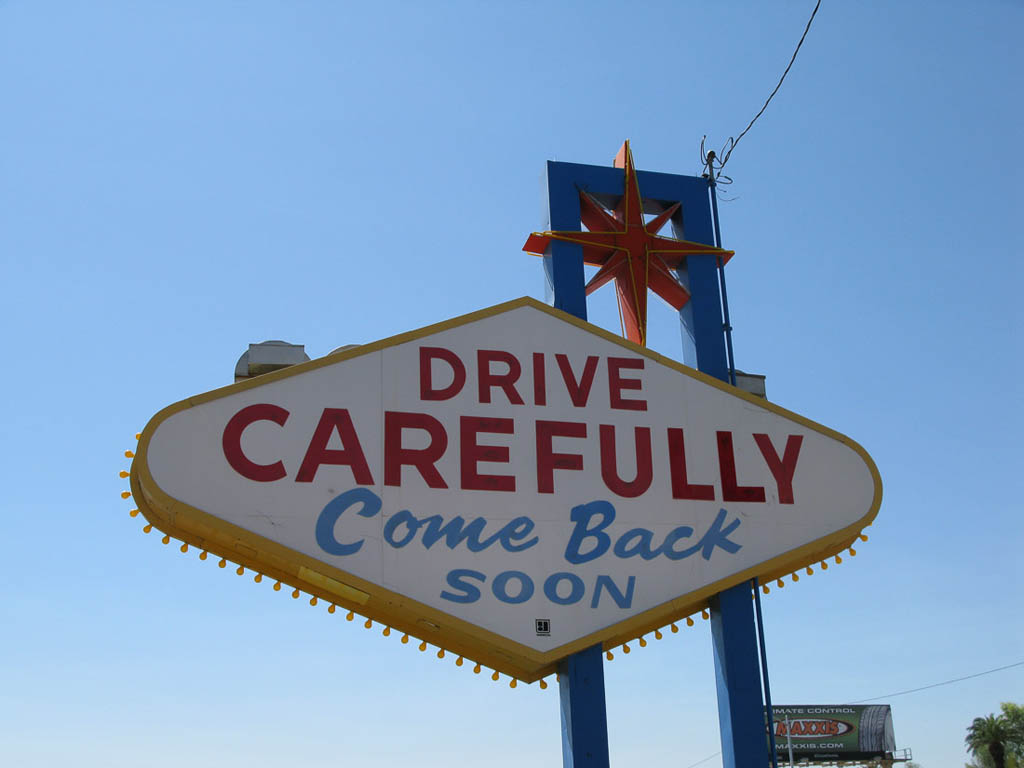 Hoover Dam
We took a day trip to the Hoover Dam as well. It's a quick and easy drive from Las Vegas.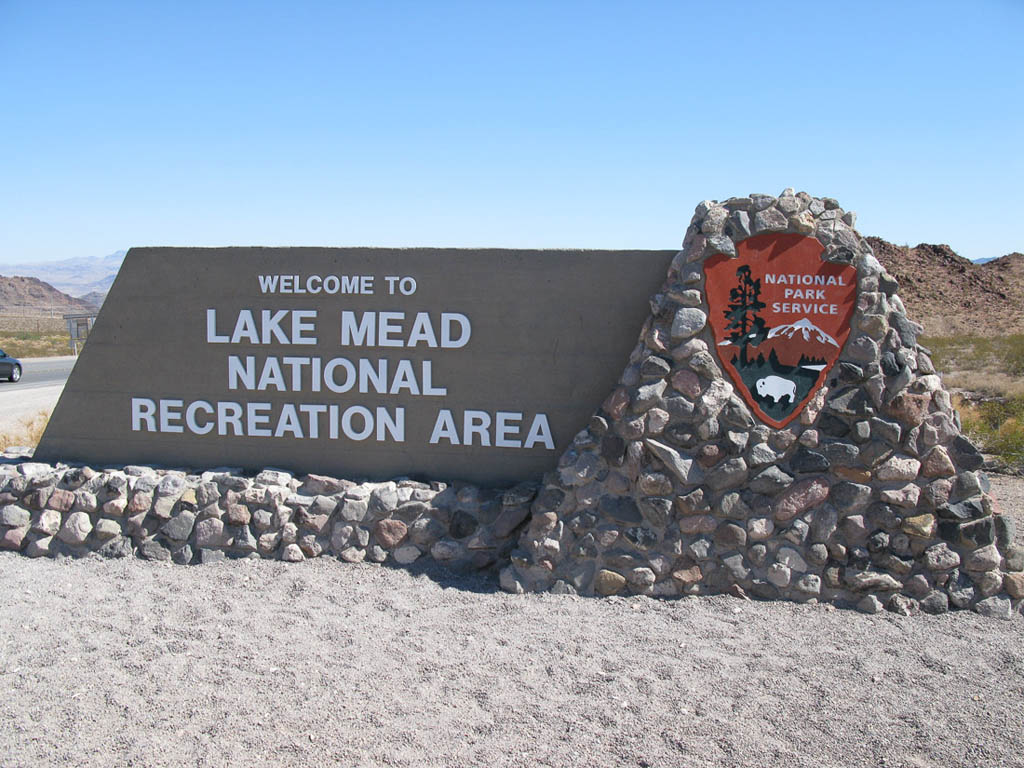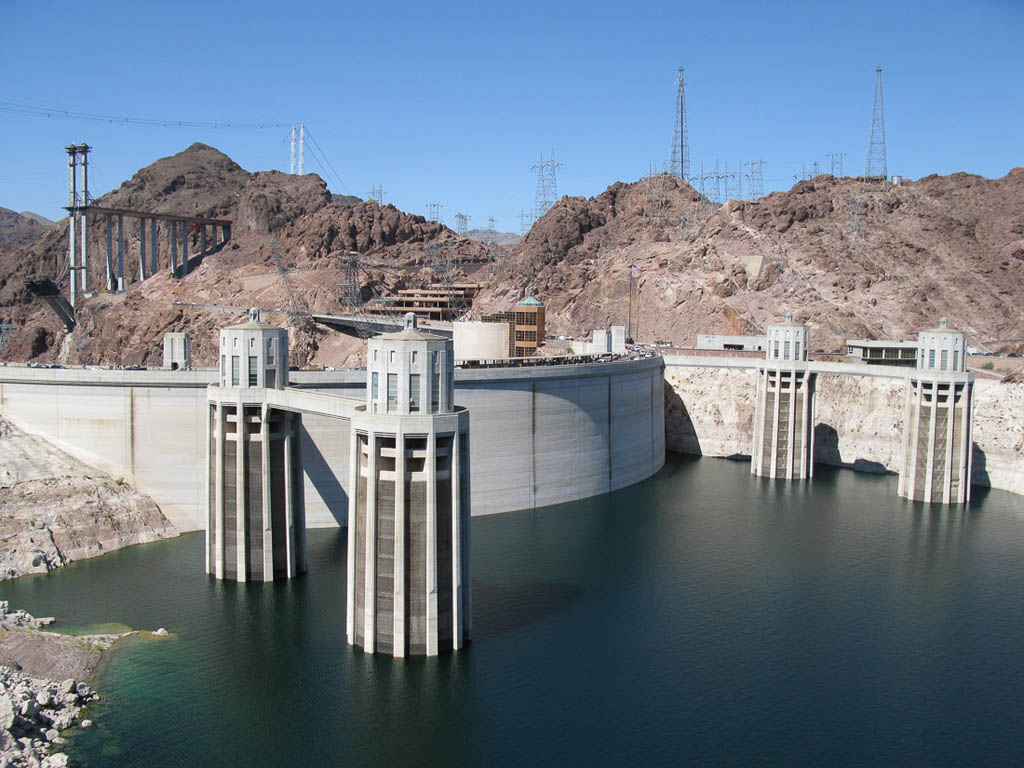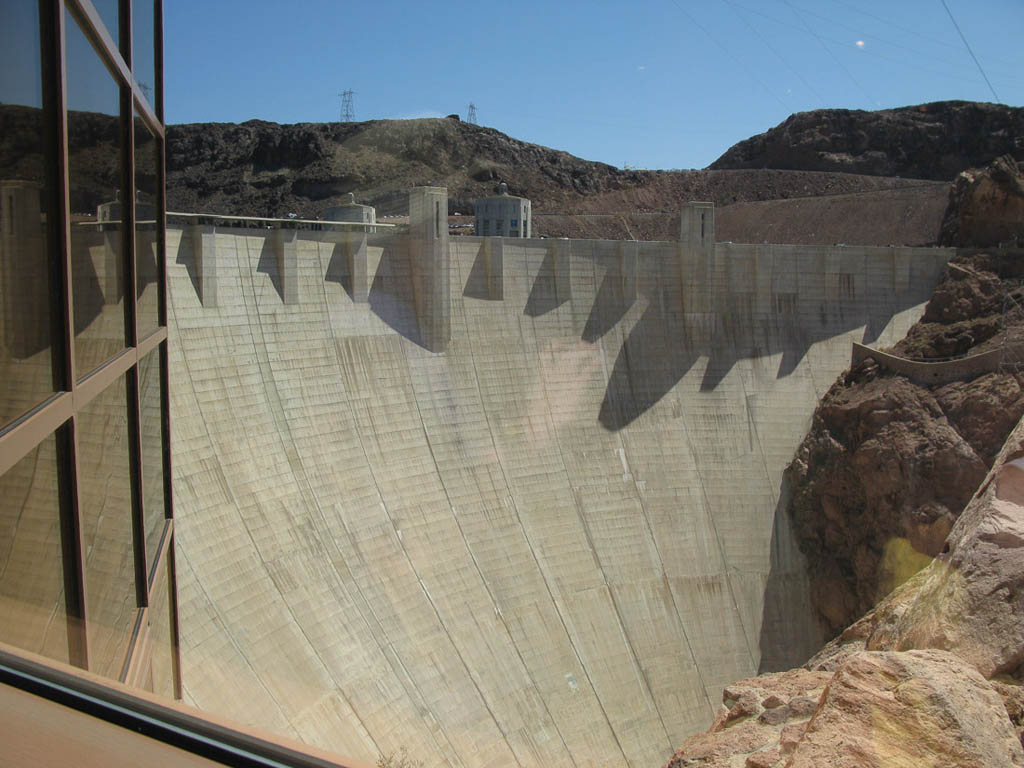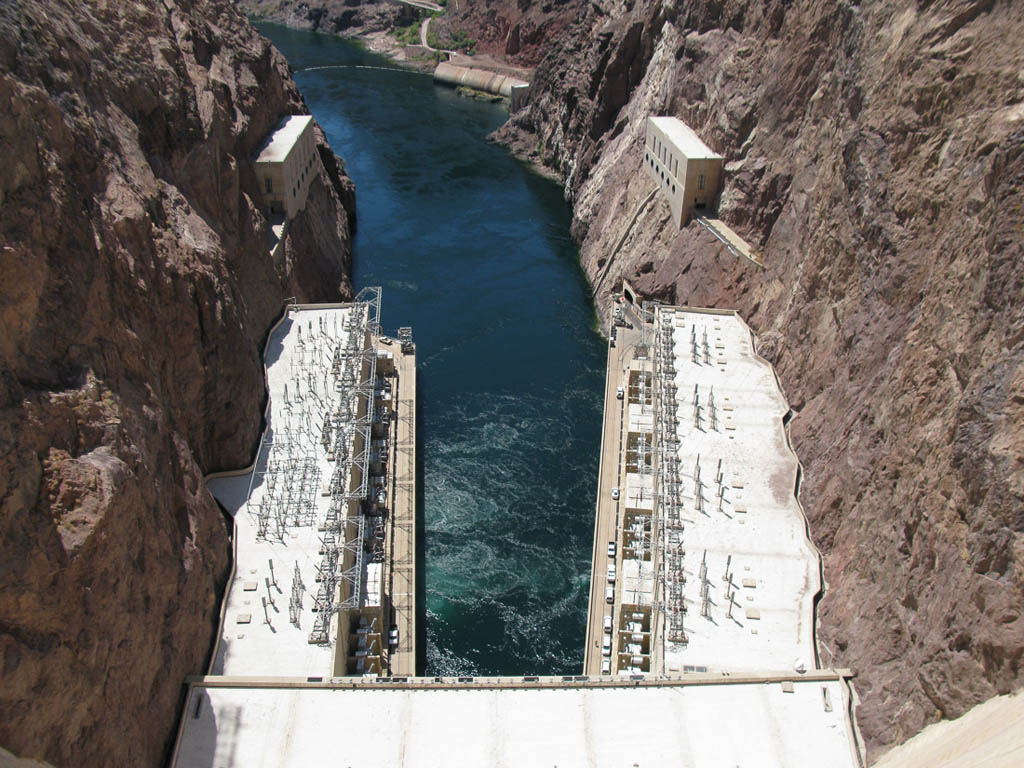 There were signs explaining that Lake Mead was far below it's normal water levels. Hence the "bathtub ring" on the surrounding rocky formations.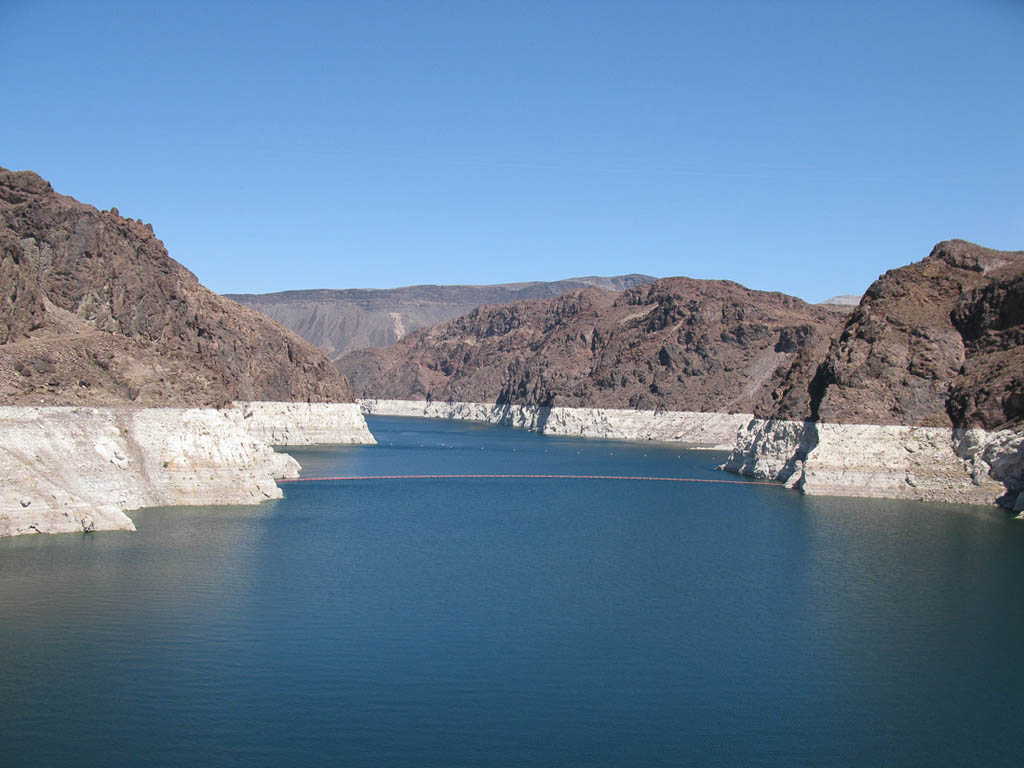 At the time we were there in 2008, you could still drive across the Hoover Dam. They were in the process of building a crazy arch bridge next to the dam for traffic. Well, I believe that you can no longer drive across the Hoover Dam, because Ken and I crossed the new bridge in 2012 during our Southwest USA road trip! But it was fantastic to see the construction of the bridge!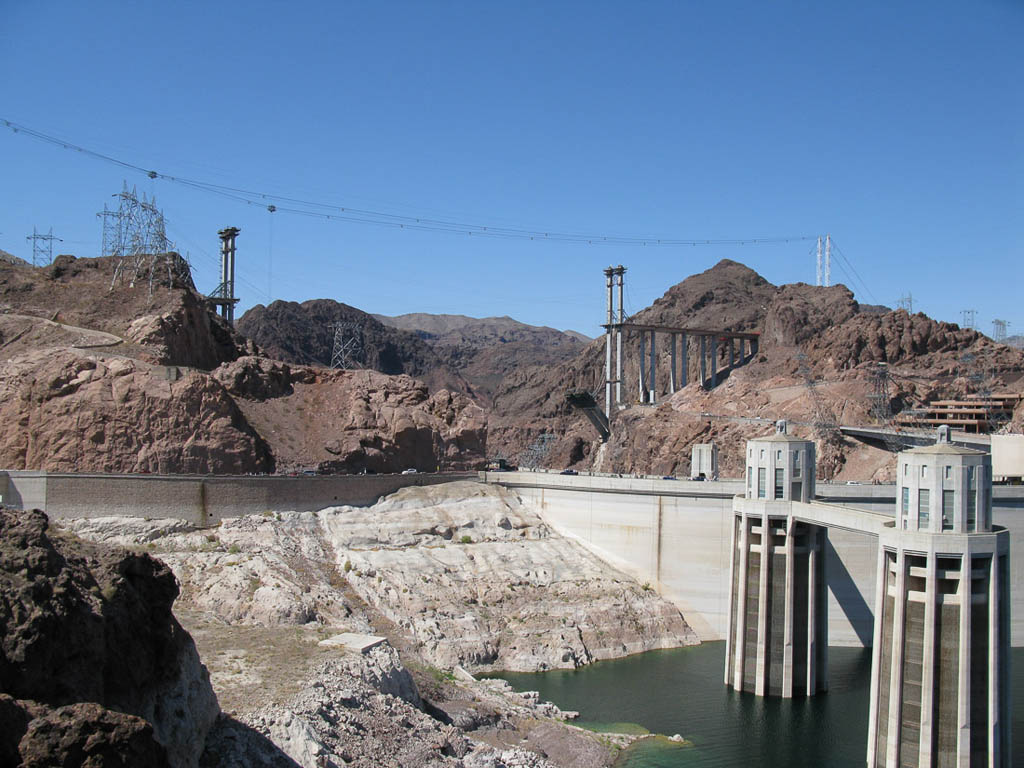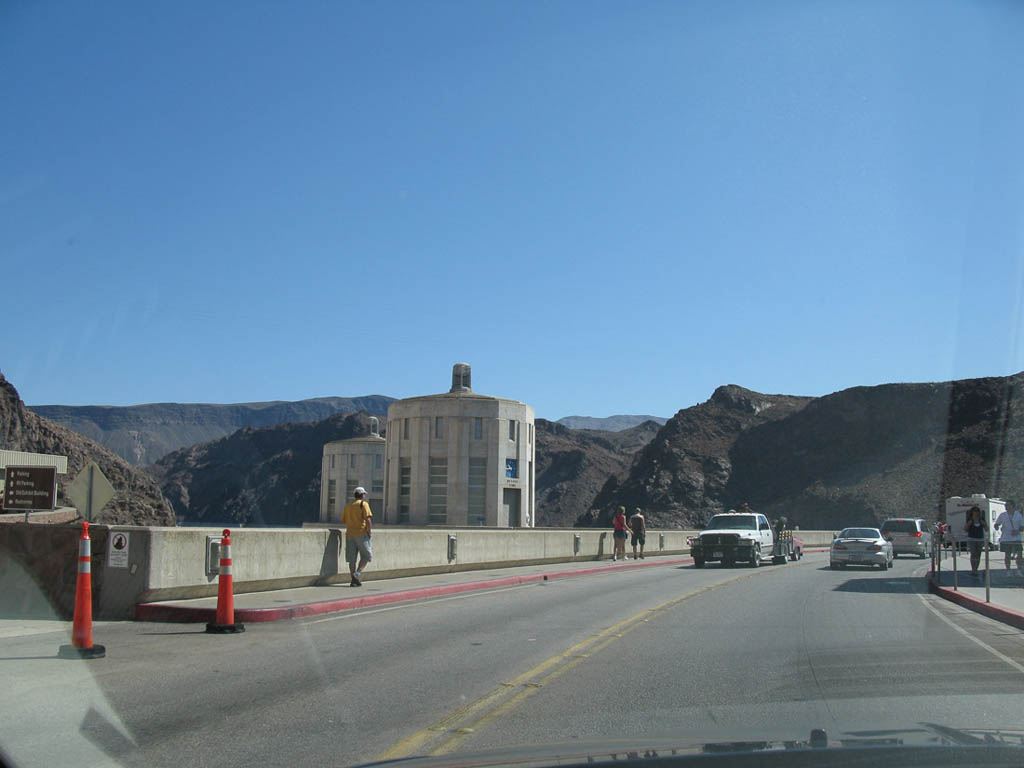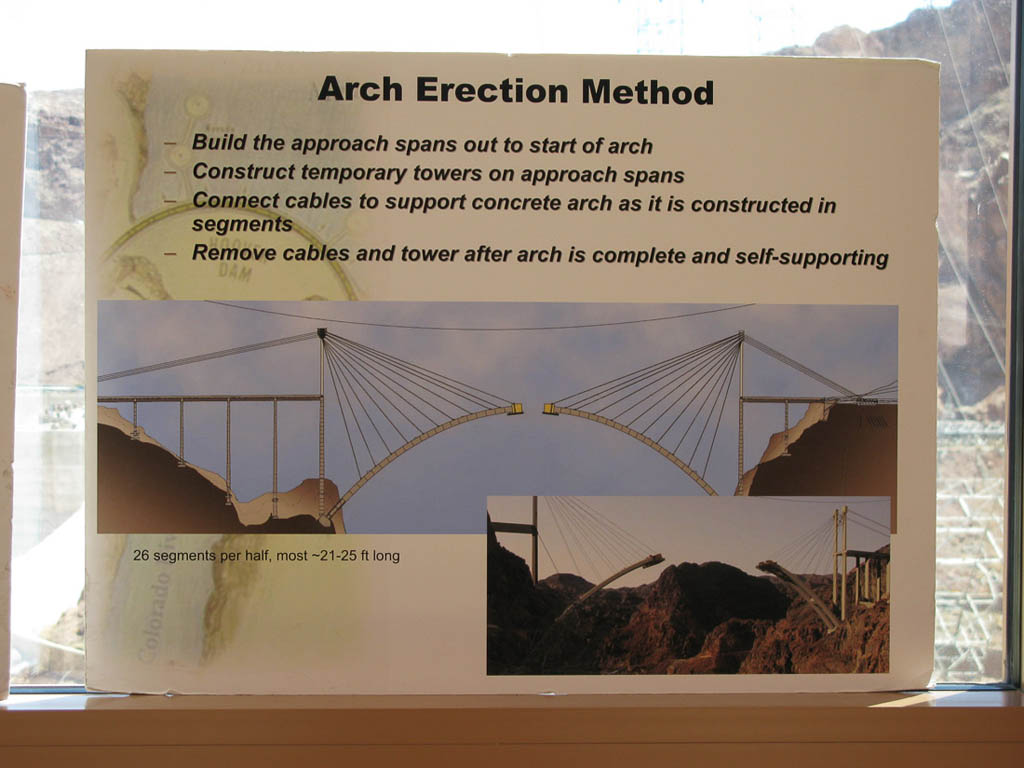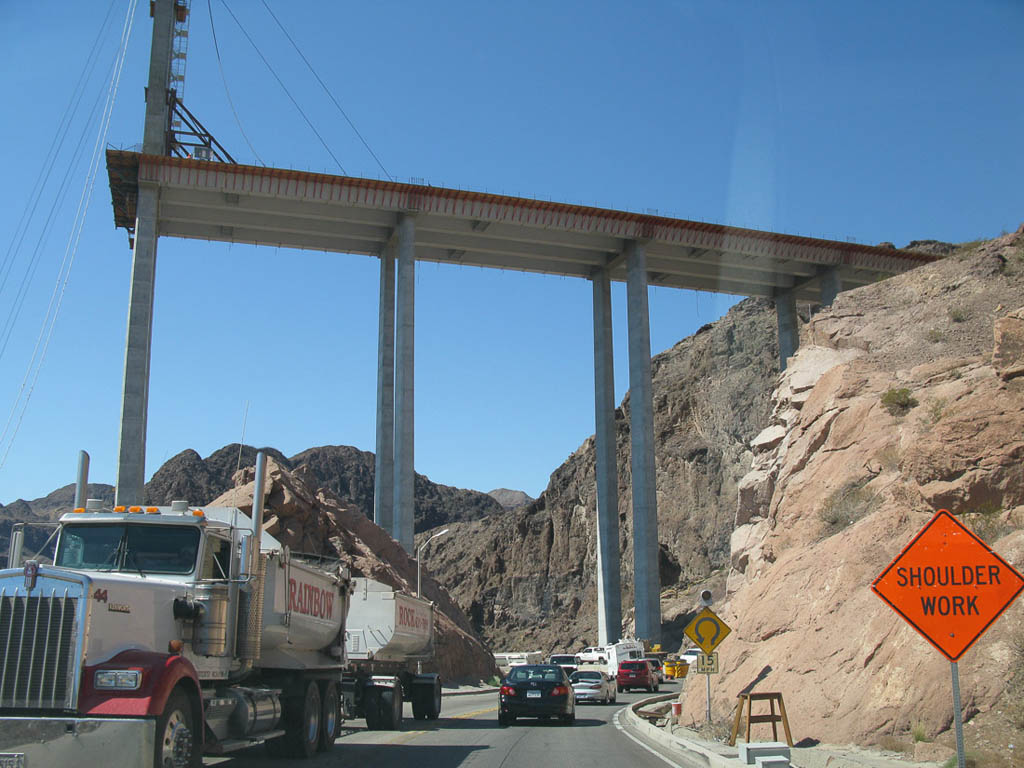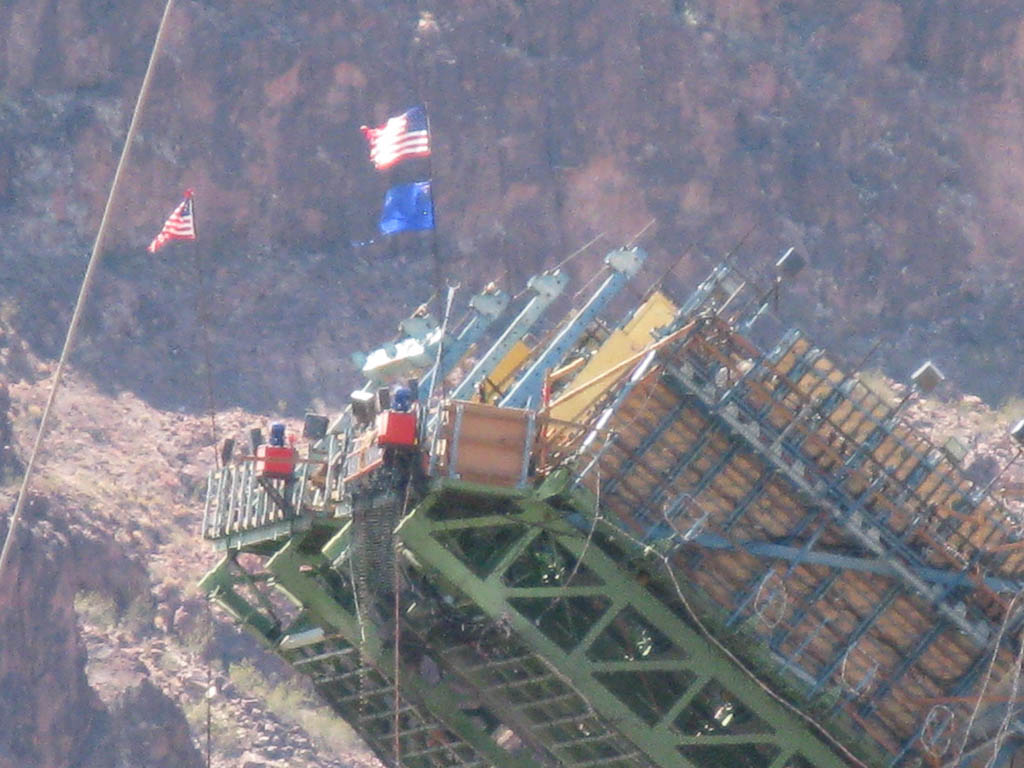 We took a tour inside the Hoover Dam. It's offered regularly by National Park Service rangers.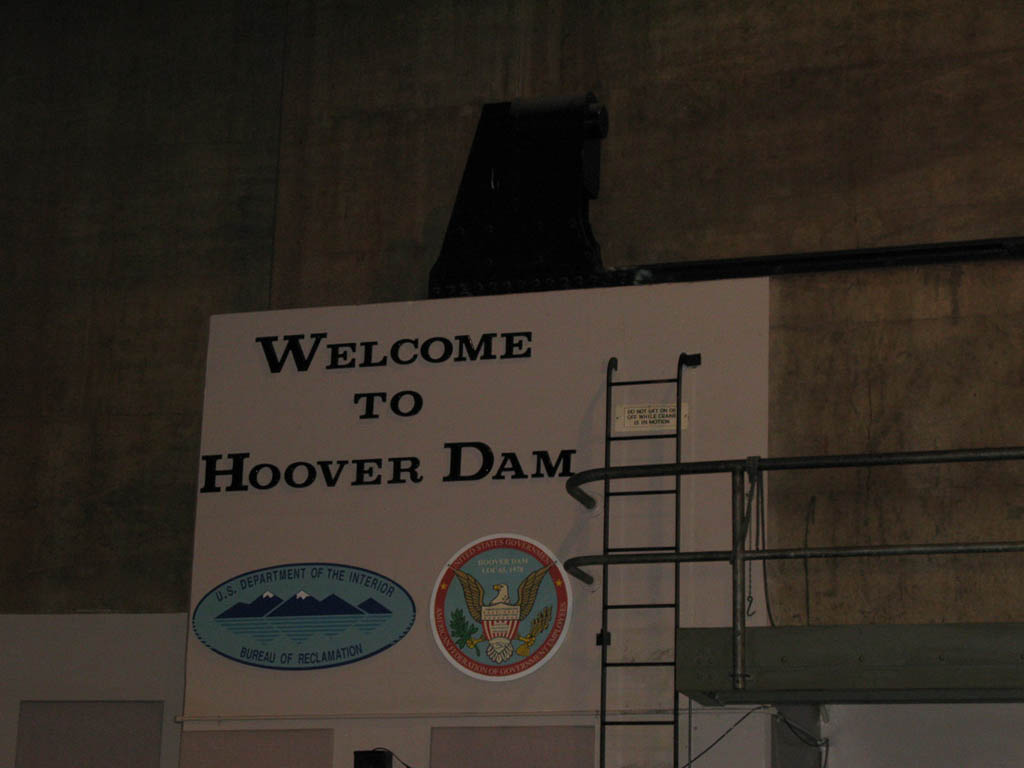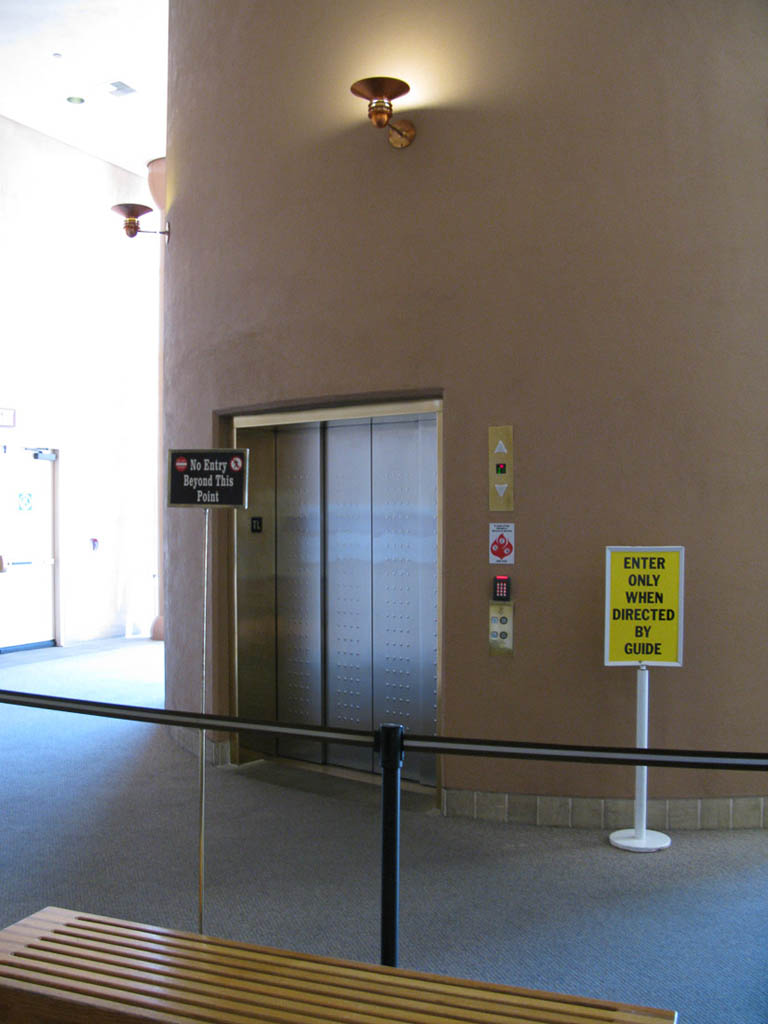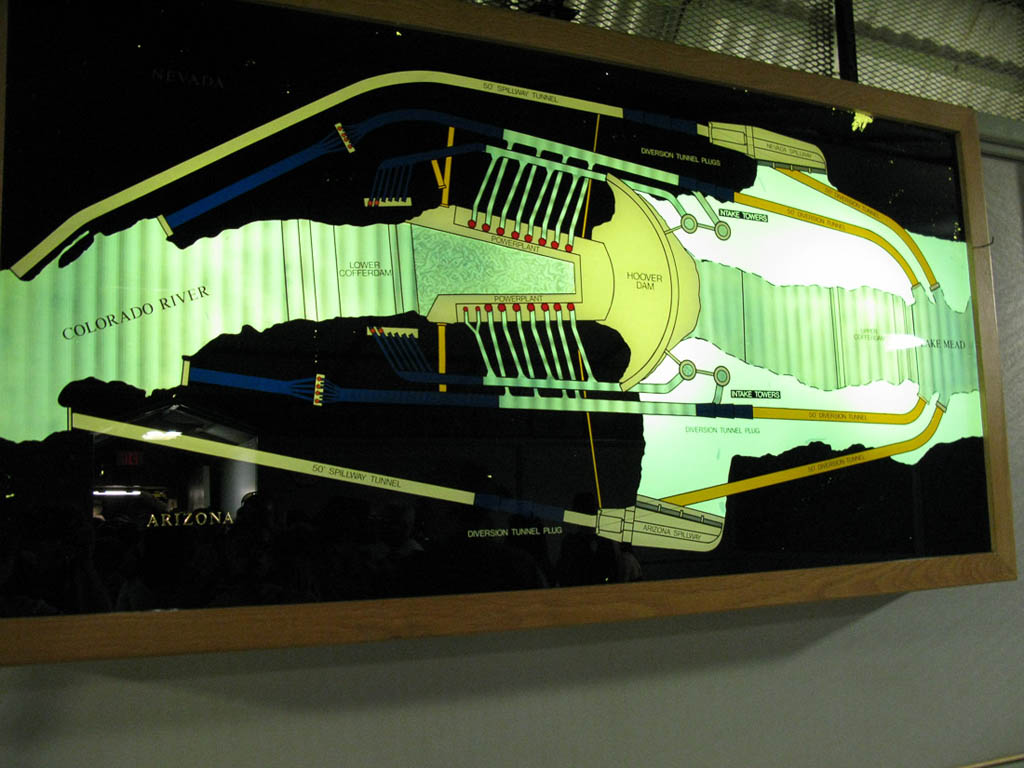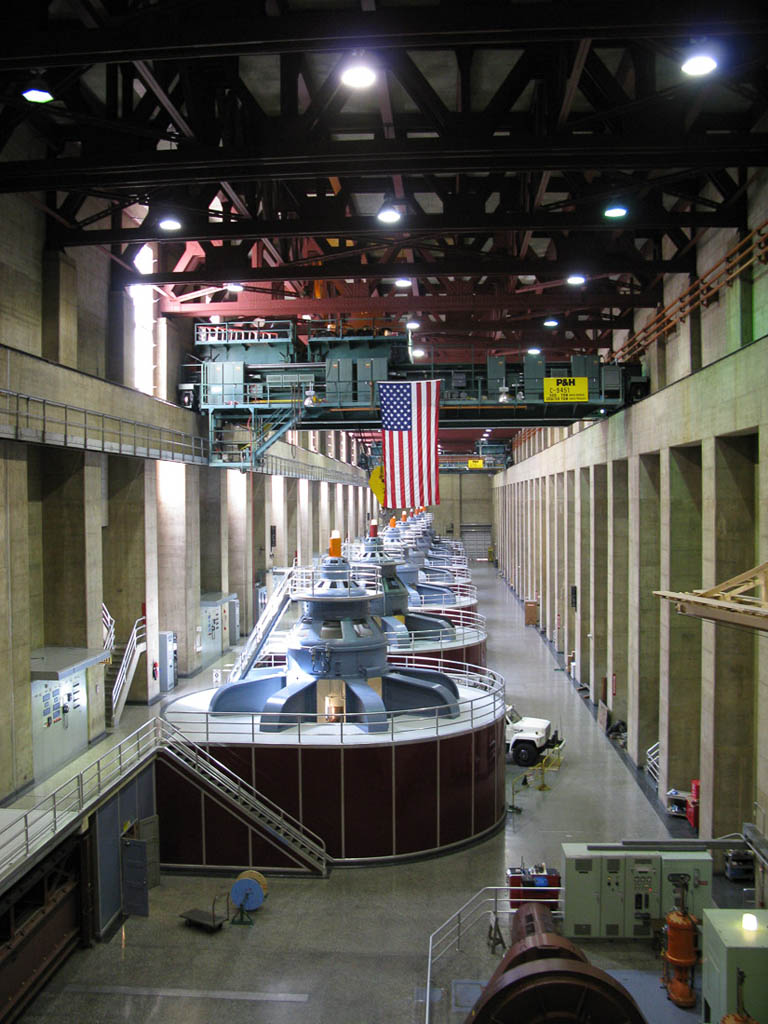 I didn't get many pictures inside the dam because it was dark, and I hadn't quite honed better dark environment photography skills. (And I'm still not that great at it!)
After our tour, we walked around the Hoover Dam some more.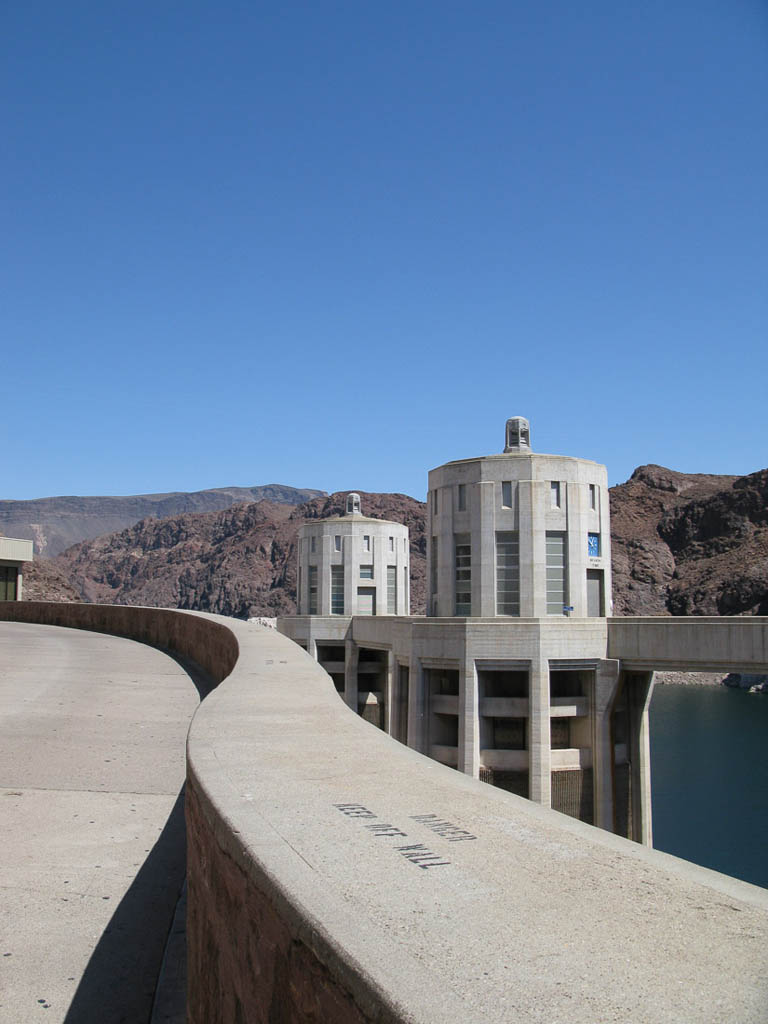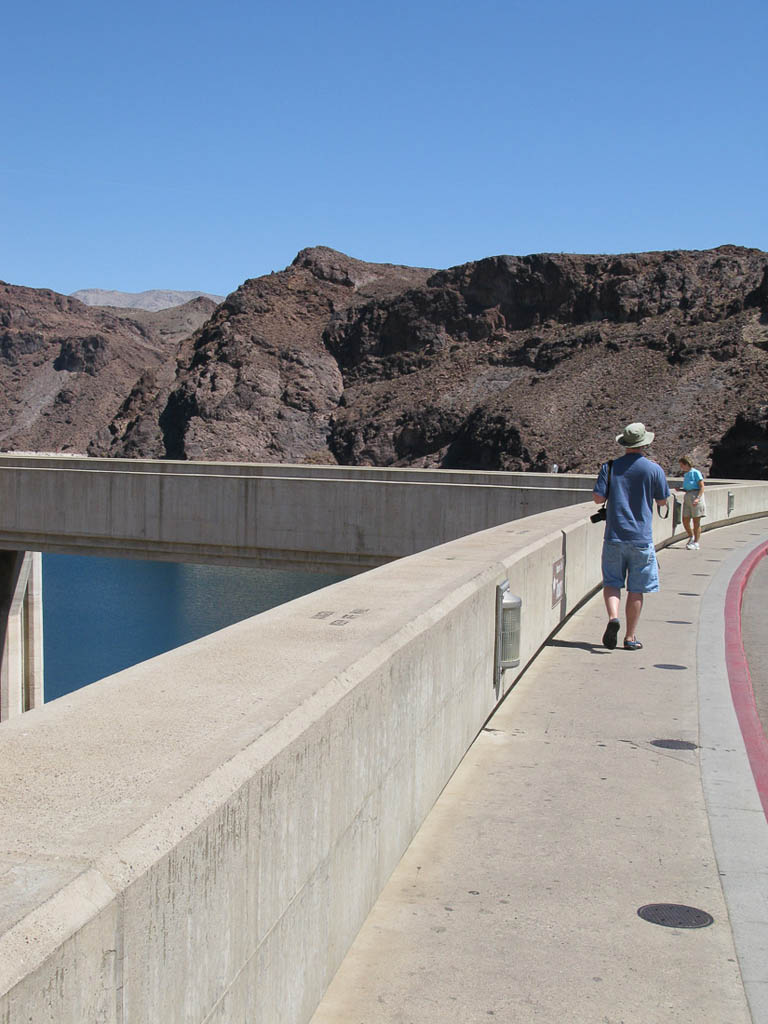 The Hoover Dam marks the border between Nevada and Arizona. There are two clocks, one on each side of the Dam. One marks Arizona time, the other marks Nevada time!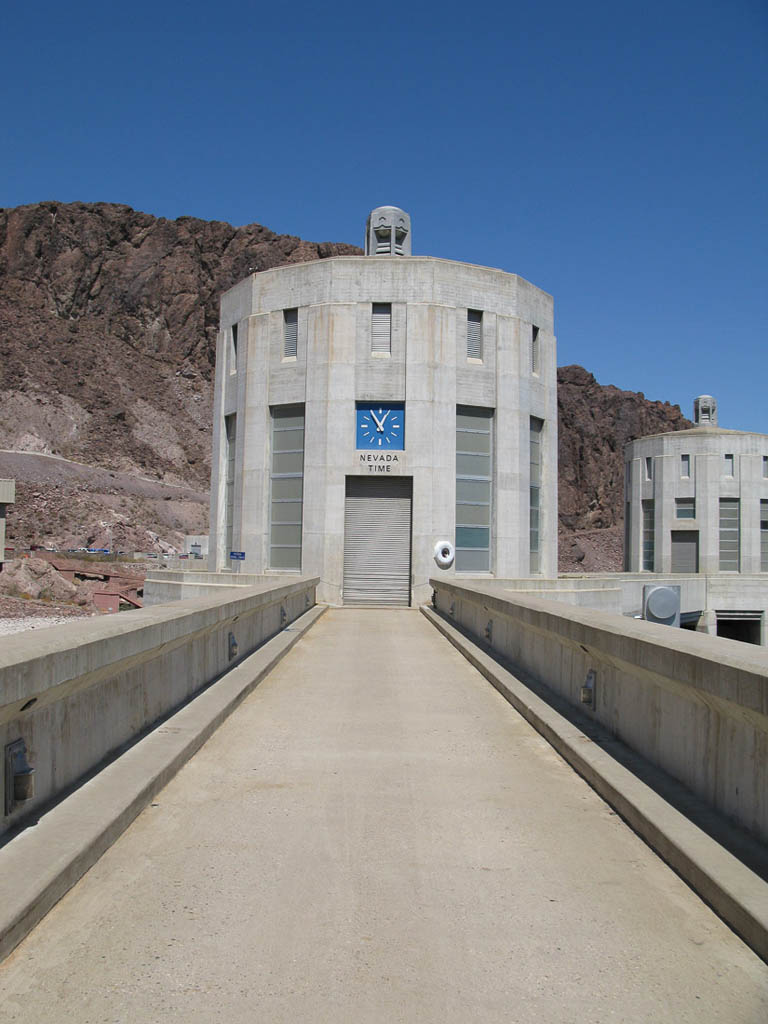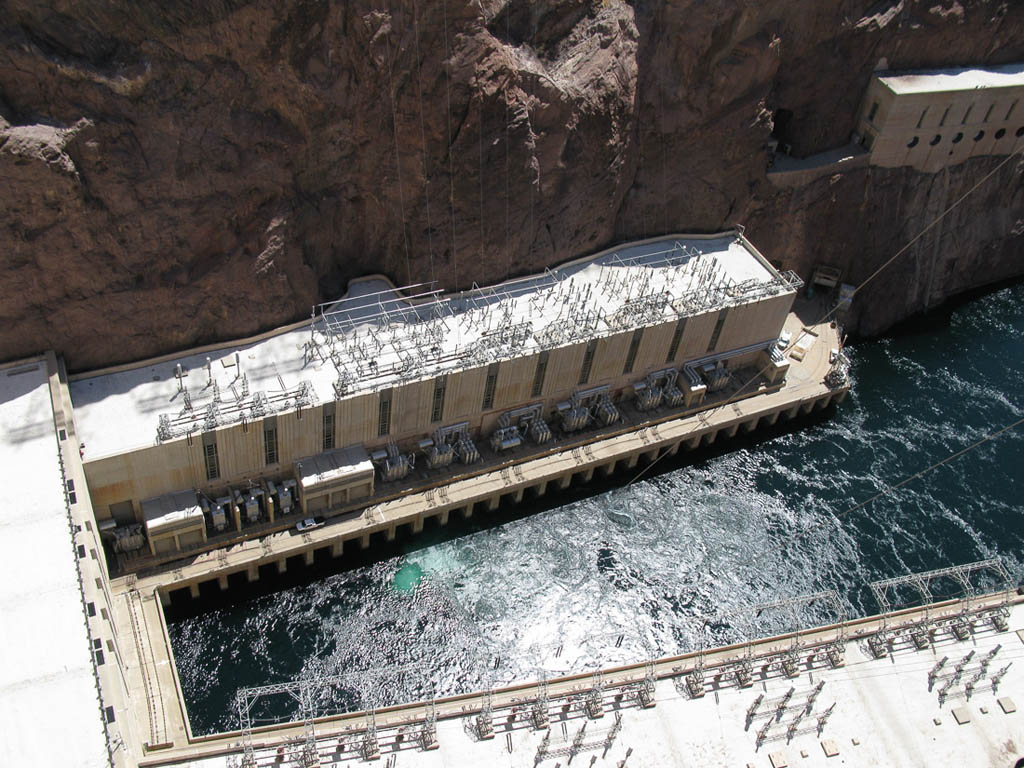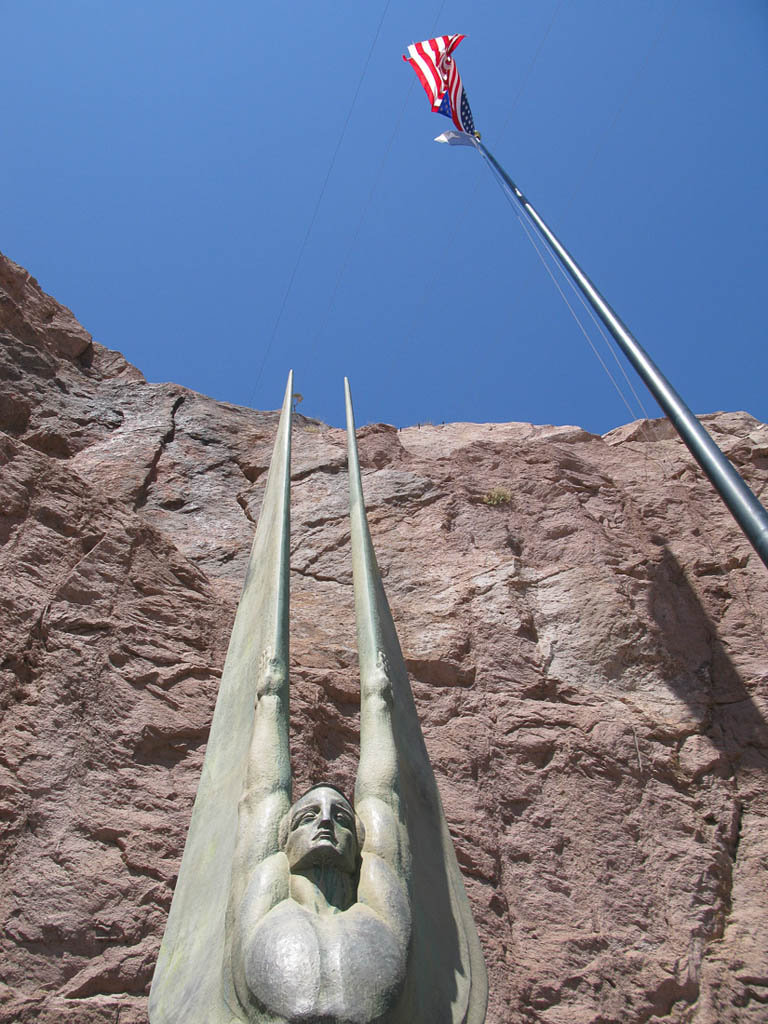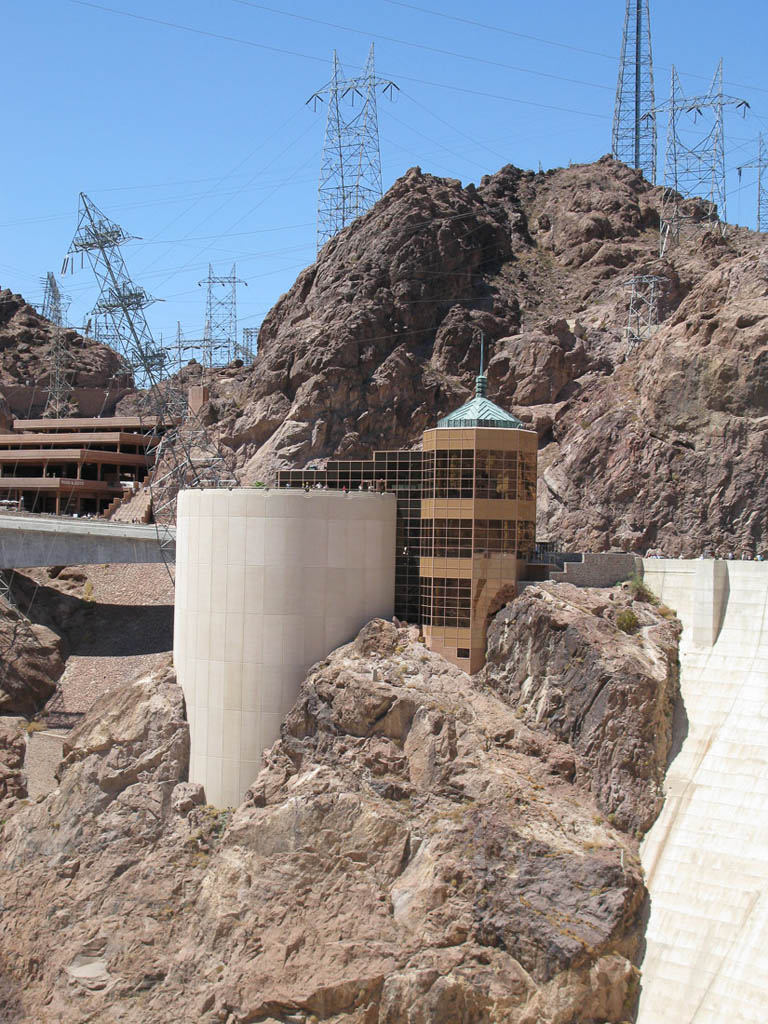 There were many signs at the Hoover Dam. I'm not sure why I found this to be any sort of noteworthy observation. It just seemed so excessive or something.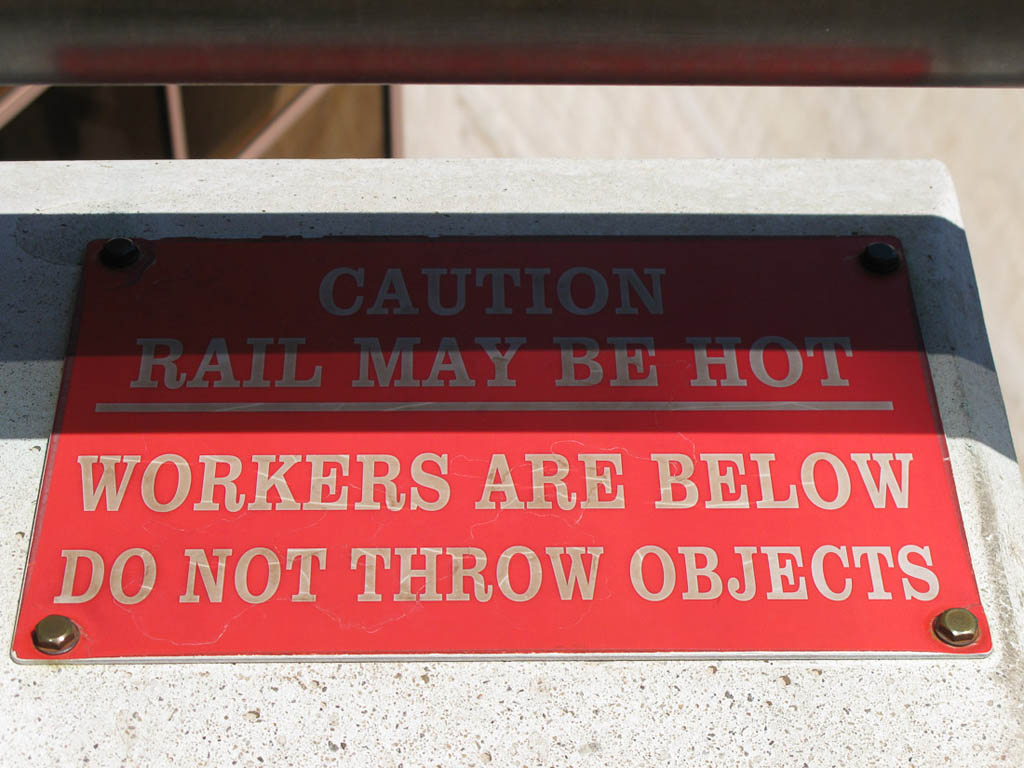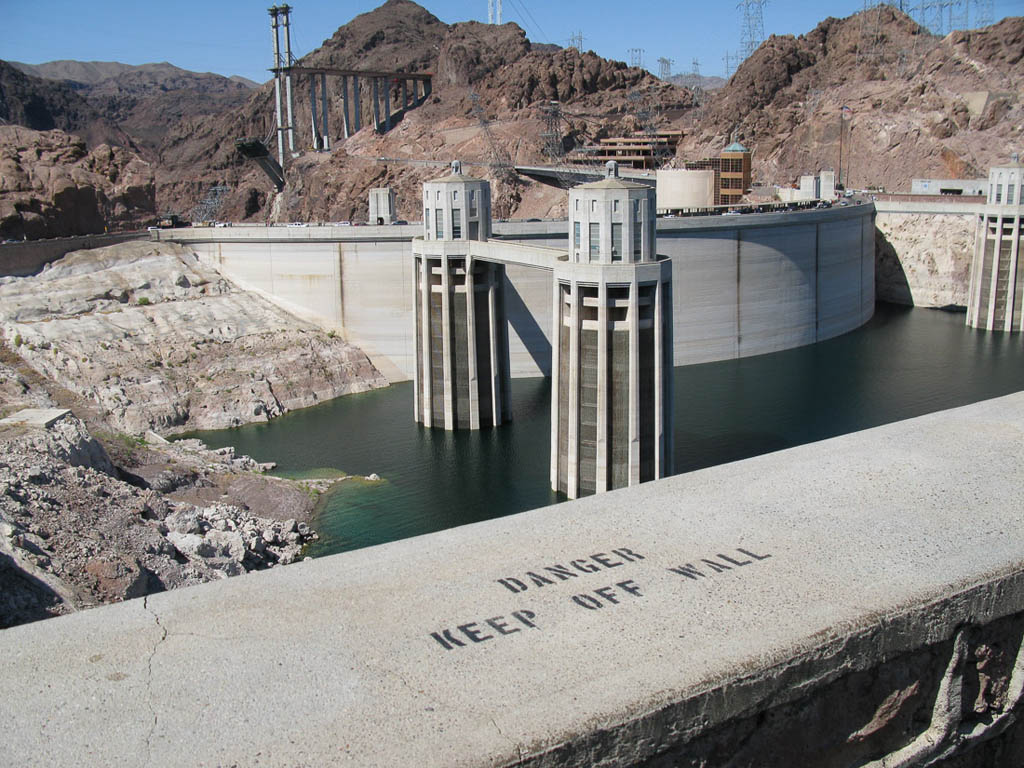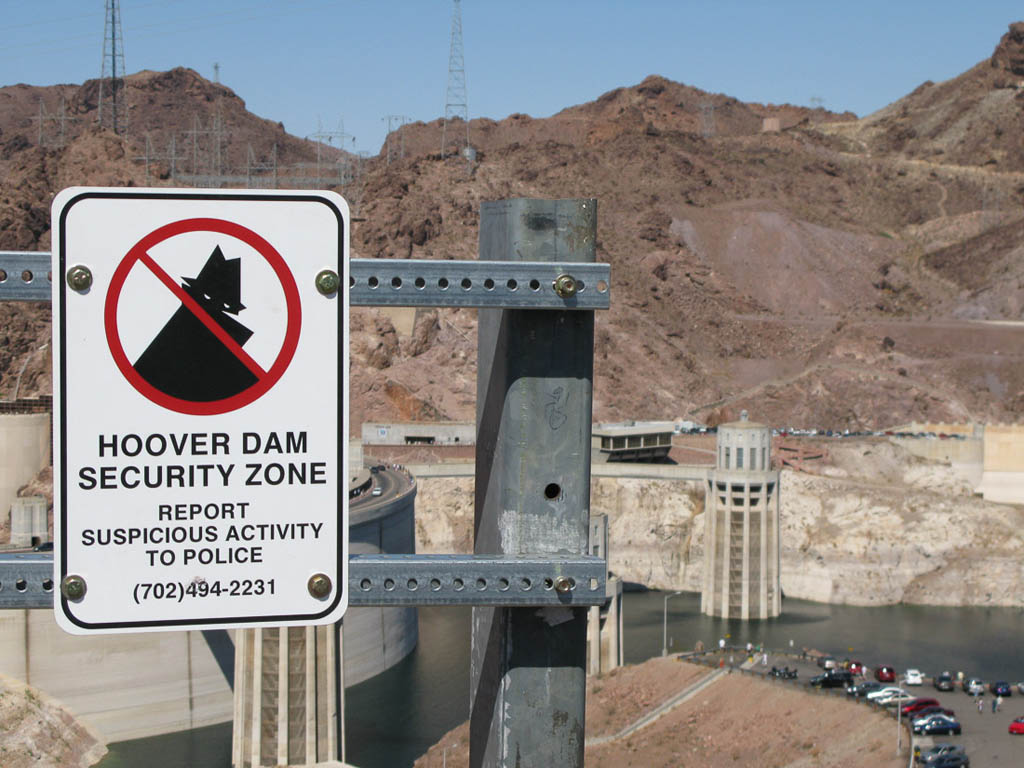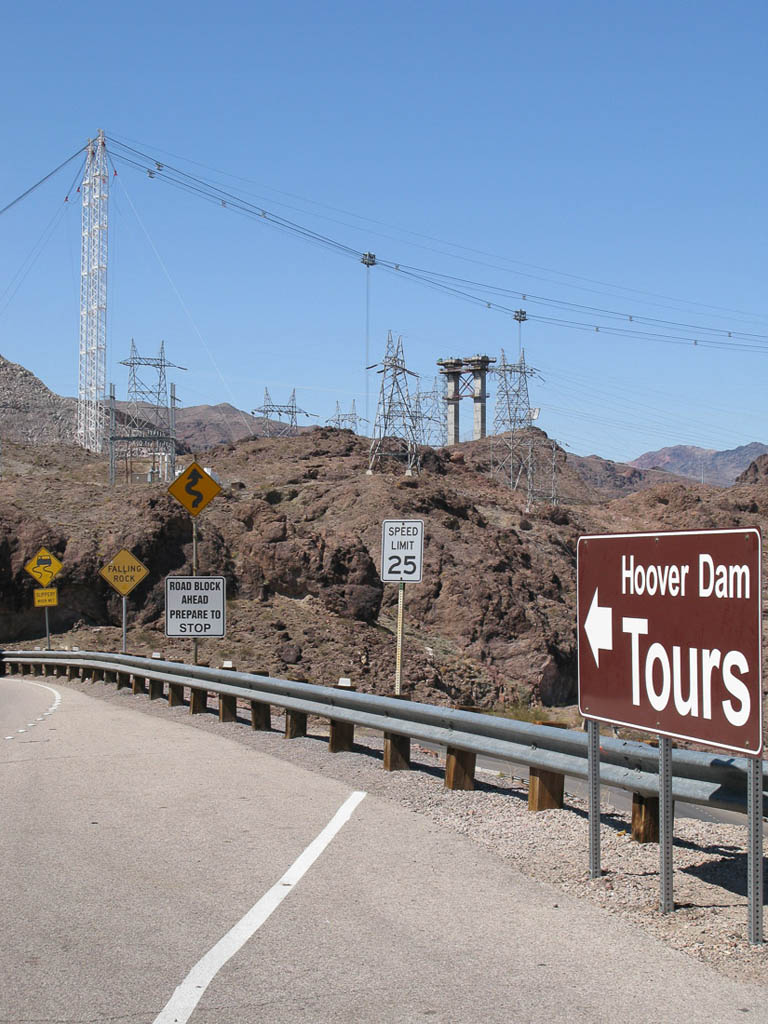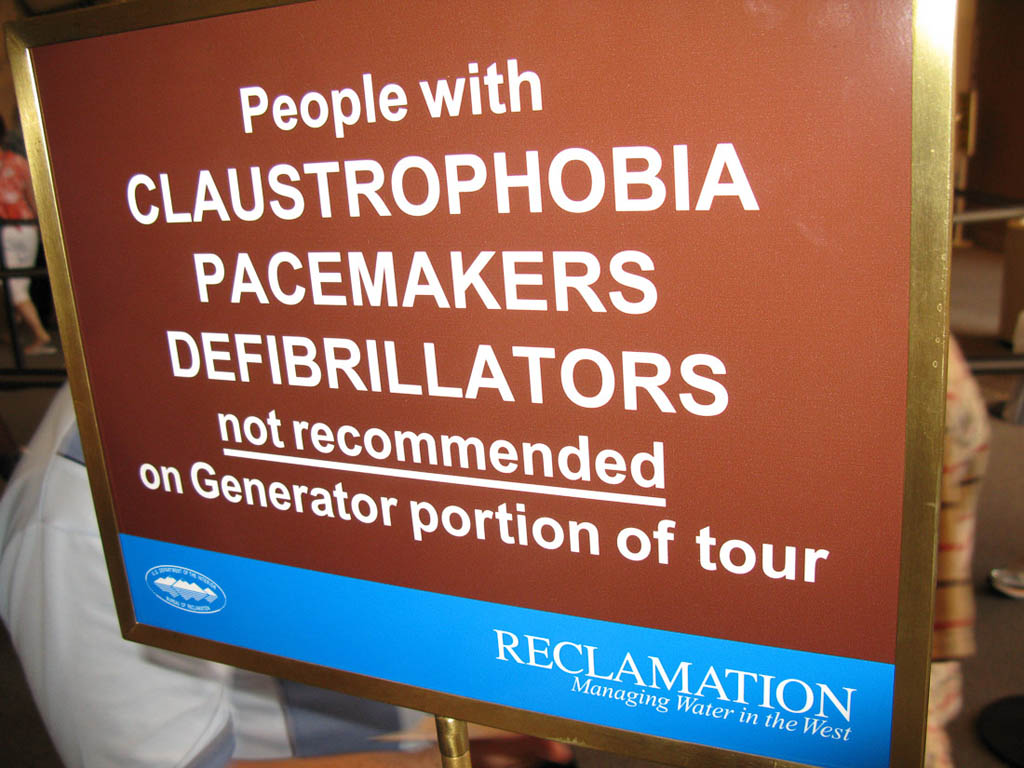 Downtown Las Vegas
Downtown Las Vegas, also known as Fremont Street, has maintained a more "classic" Las Vegas feel. It has the flashy, neon lights of the Las Vegas of the 1960s and 1970s. It's a decent drive from the Strip, but definitely worth visiting!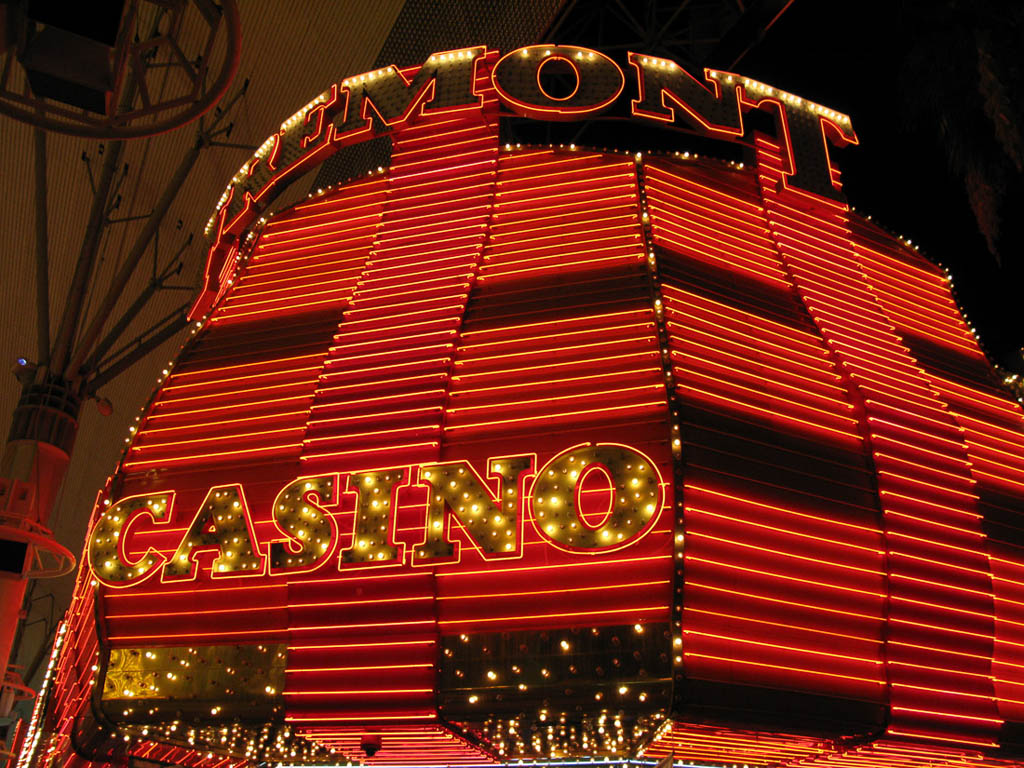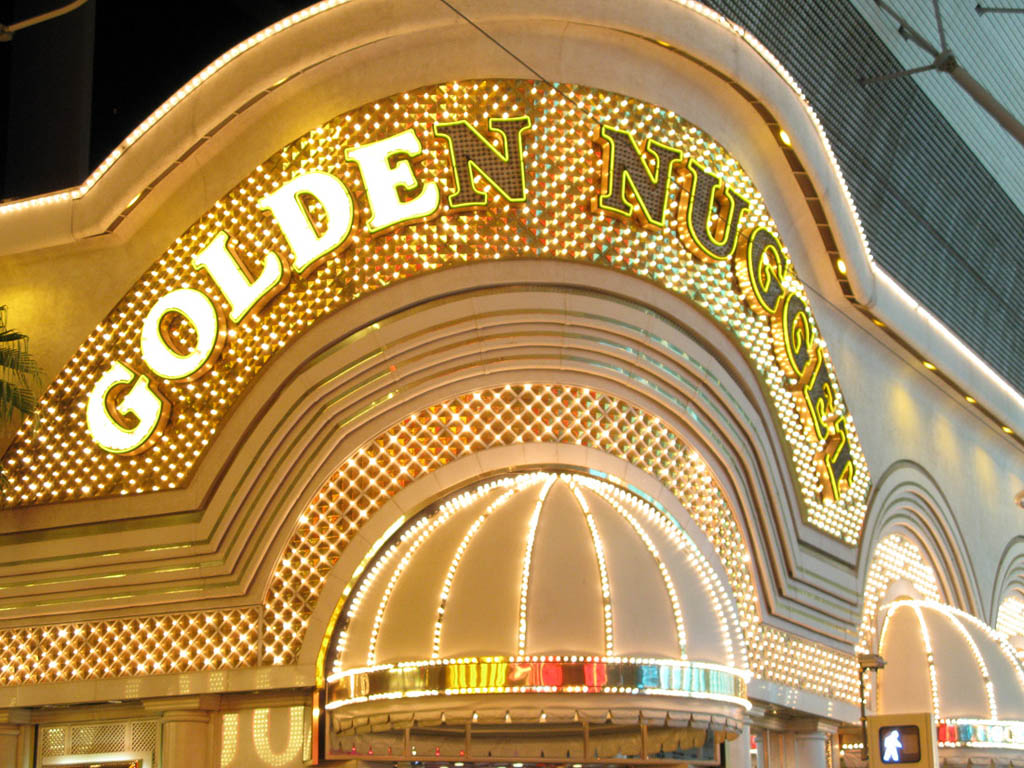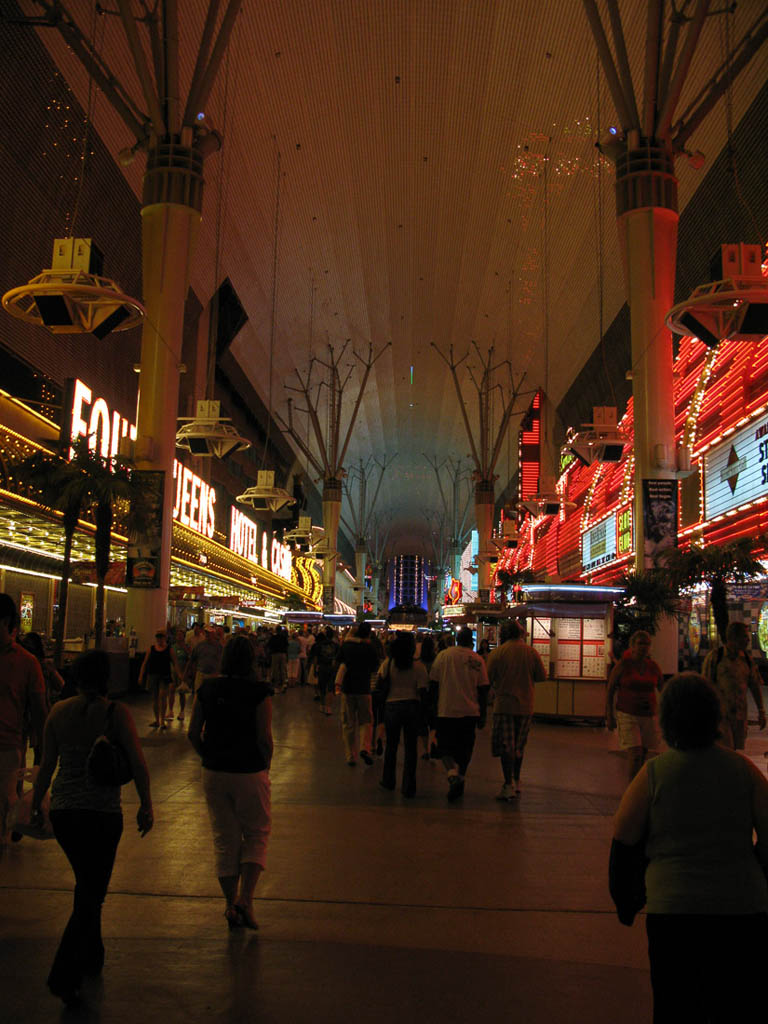 Shows in Las Vegas (Seeing Ka Cirque du Soleil)
We got a pretty good last minute price to see Ka, a Cirque du Soleil show playing at the MGM Hotel. It was pretty good, and the first Cirque du Soleil show I had ever seen.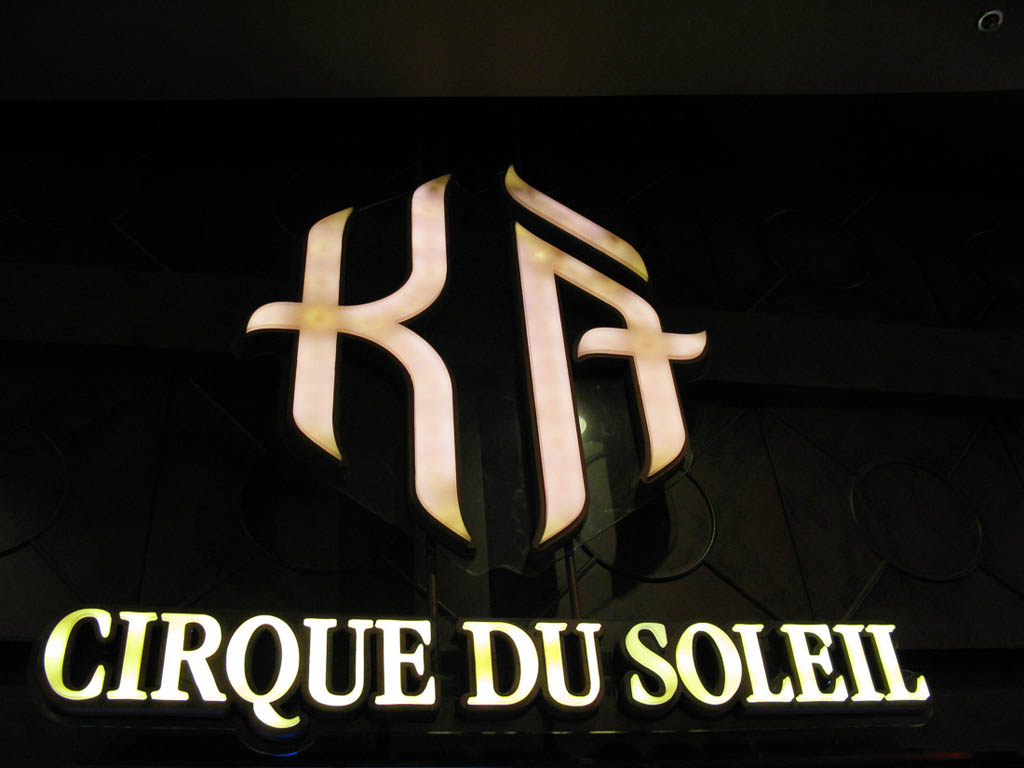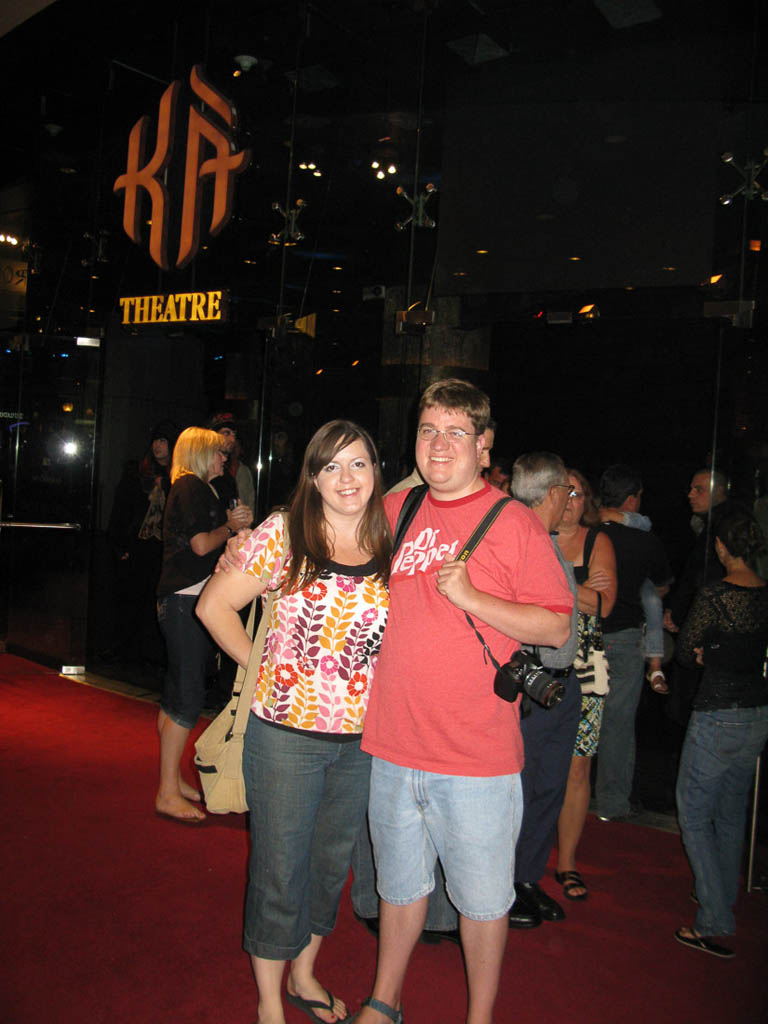 And, what was our "pre-theater" restaurant meal? Well, no trip to the West Coast is ever complete without a stop at In-N-Out Burger!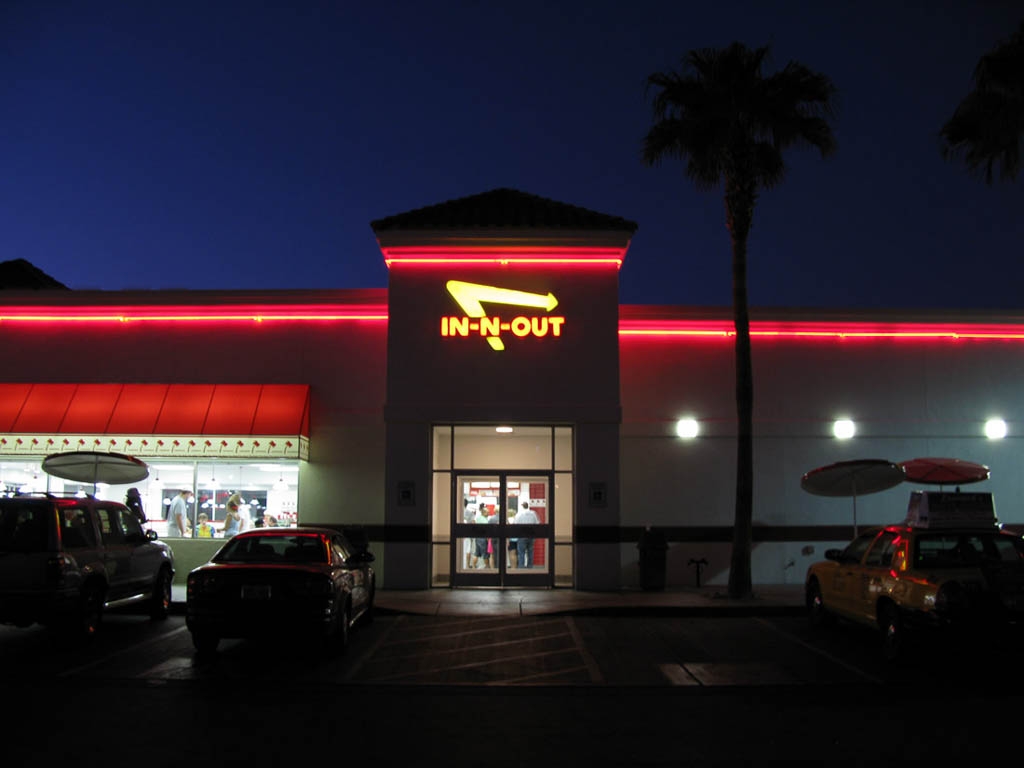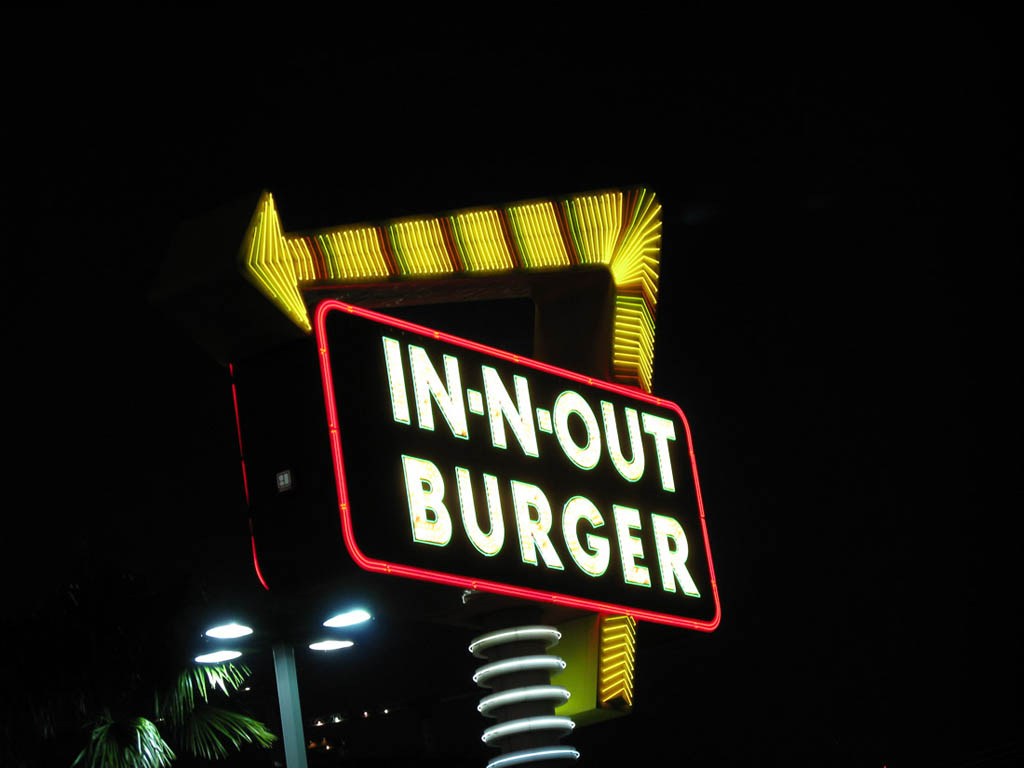 Gambling in Las Vegas
Ken and I are not big gamblers. But, we did hit up a few slot machines.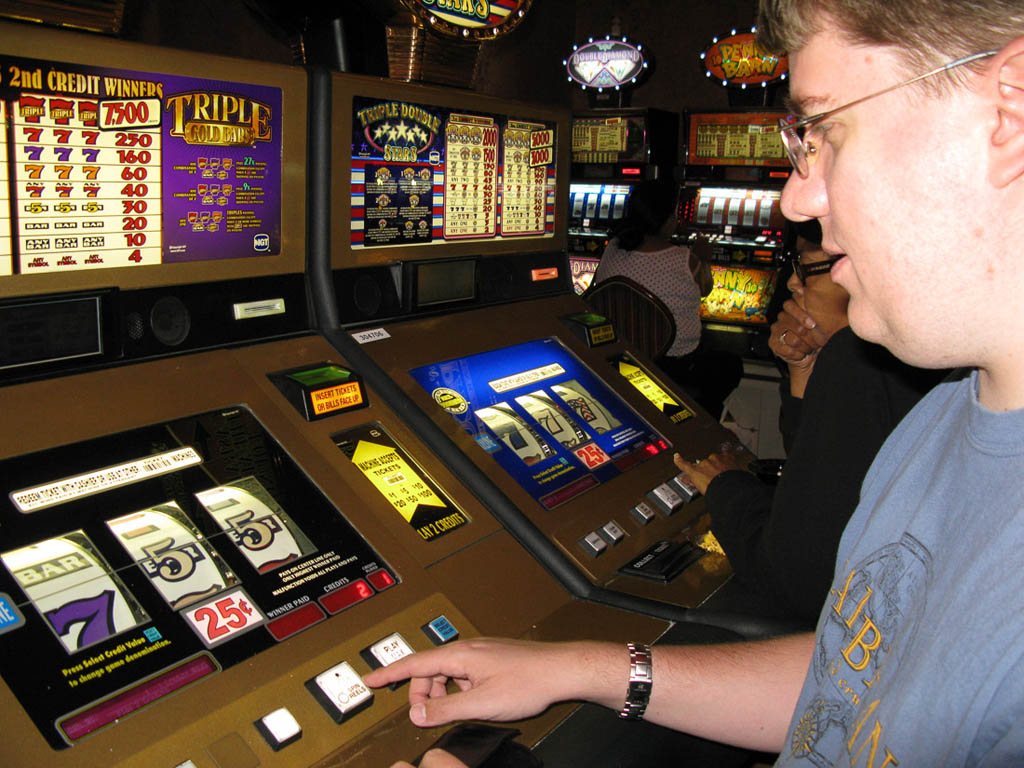 While waiting for the Ka theater to open its doors, we played some slot machines. I put a $10 bill in a quarter slot machine and just figured I'd play until it was gone. Well, then this happened: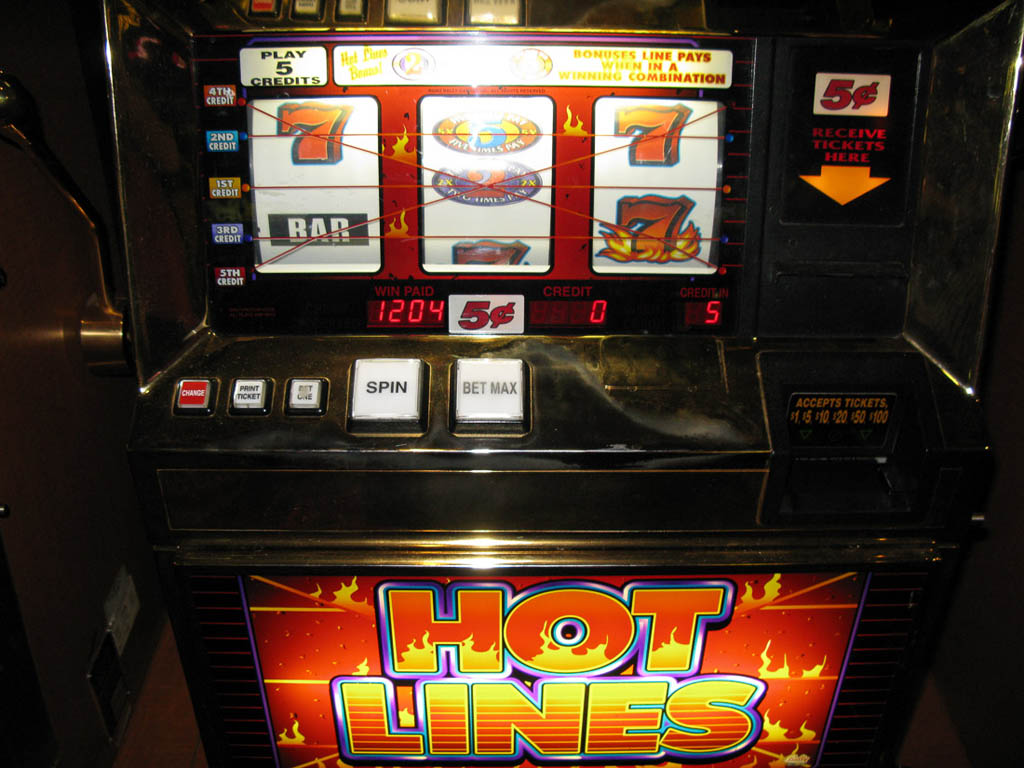 I ended up cashing out my $10 gamble for $72.65. Not too bad!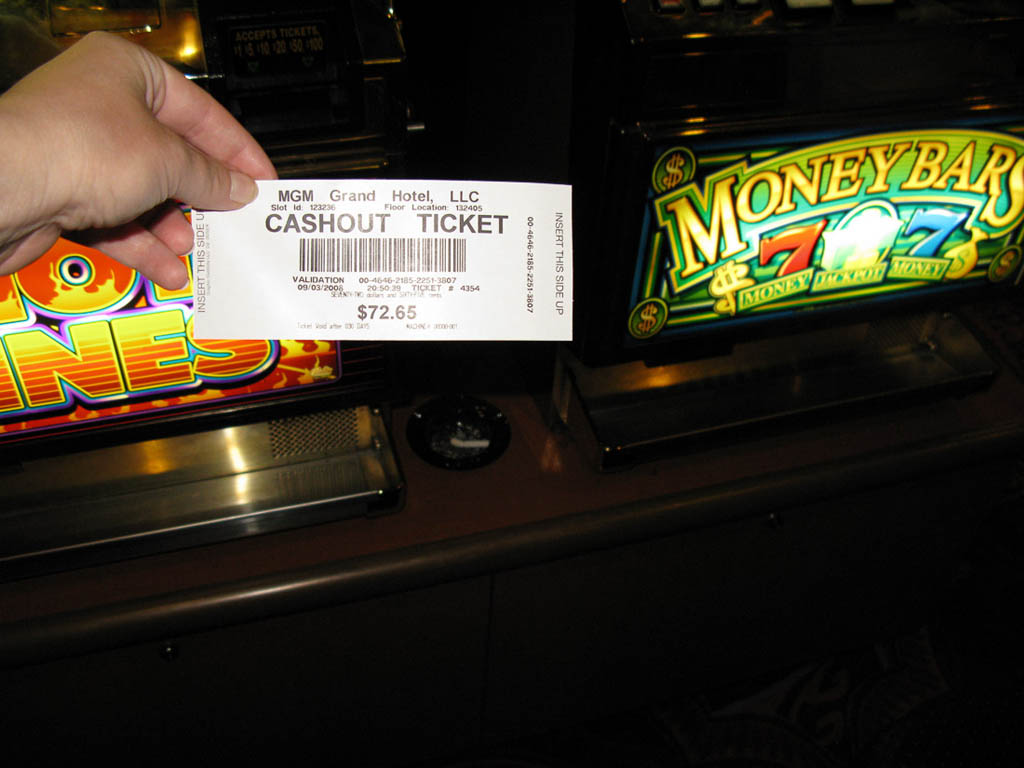 We had seen a lot in our four nights in Las Vegas! Ken loved it so much, that he suggested it as the destination for our "minimoon" after our wedding! So, it's where we went!