This post may contain affiliate links. Please see my advertiser disclosure for more details.
Earlier this year, Ken and I went to the Hyatt Hill Country Resort and Spa in San Antonio, TX. My sister and her family had recently moved from Pittsburgh, PA to the Dallas, TX area, and had learned about this resort during one of their trips to Dallas while house hunting. It quickly became a favorite for everybody, my niece and nephew included!
My niece and nephew liked it so much, in fact, that we decided to celebrate their birthdays there (my nephew turned 10 and my niece turned 3, just two days apart). So, my dad flew down too, my sister and her husband and kids drove from Dallas, and Ken and I flew on a nonstop from Baltimore to San Antonio.
The Entrance
The driving entrance to the hotel area is somewhat unassuming and covered by lots of trees. There are a few resorts in the area that seemed similarly "hidden." The GPS on our phone though took us right where we needed to go! Reservations are needed to enter the parking area (names are checked on the first day, then you're given a parking pass) to ensure that non-guests cannot come onsite to use the pools and other amenities.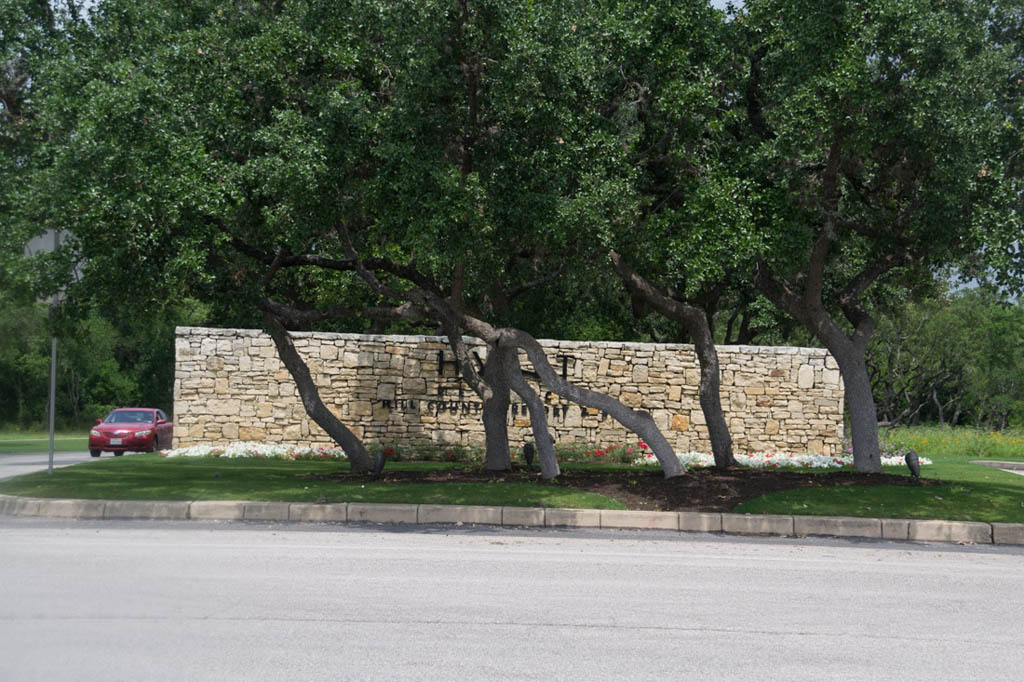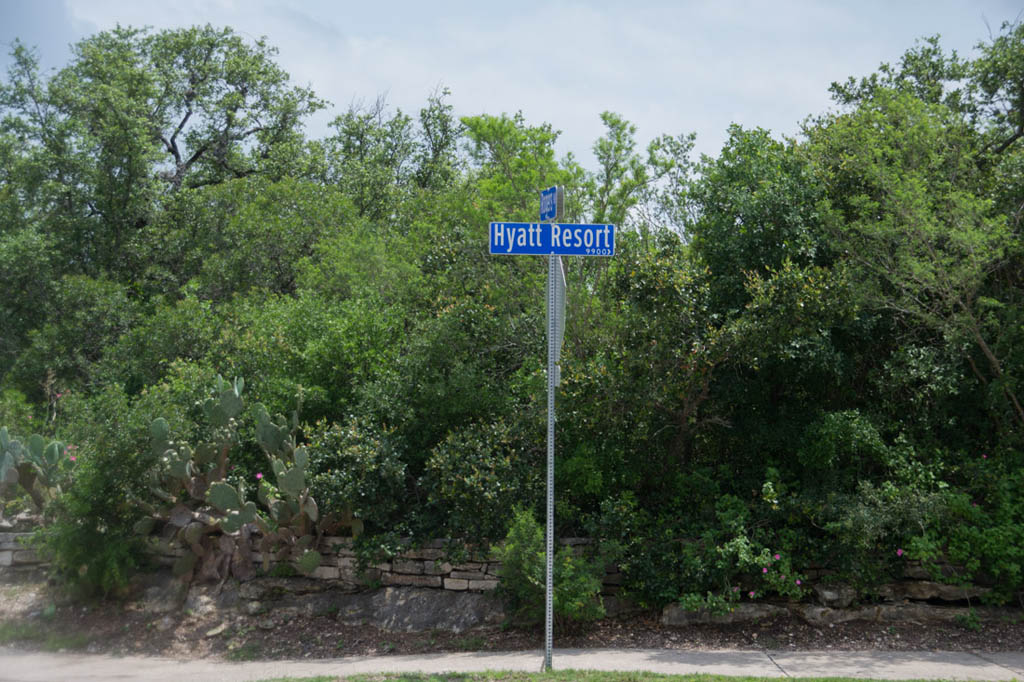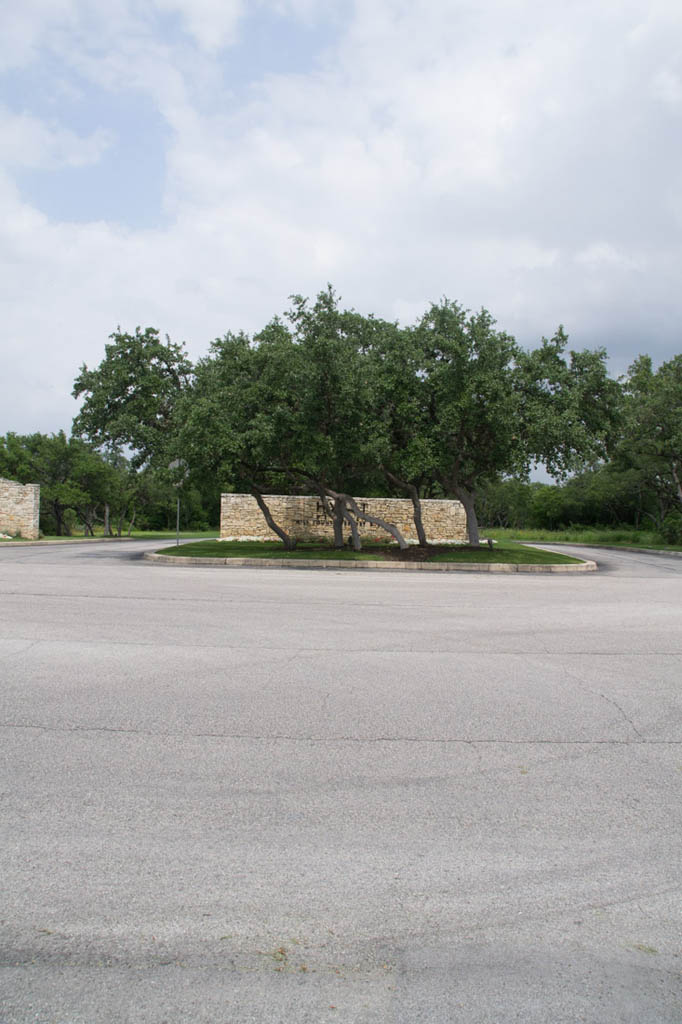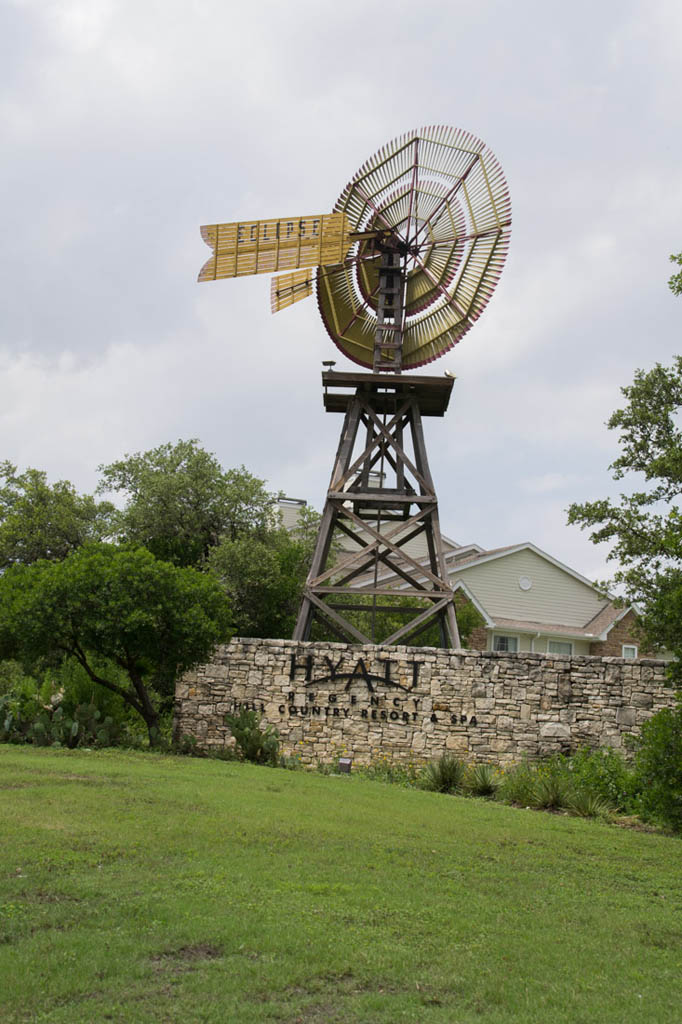 The Room
We booked a King room, and then were offered an upgrade option to a 1 bedroom suite upon check-in for an extra $25/night. We decided to jump on the offer.
When you walked in the door to the room, a bathroom and closet was on the left, the door to the bedroom was straight ahead, and the living room was on the right. The living room was a good size and had a lot of places to sit. (Which was nice since, during our stay, family members were always in-and-out of our room … 5 adults and two kids!)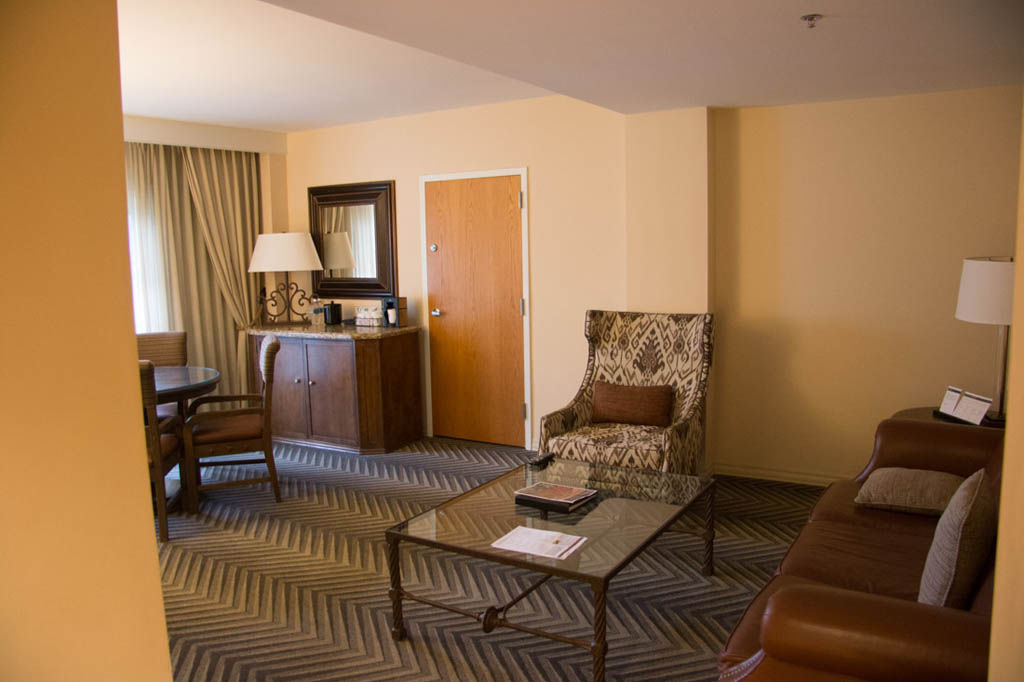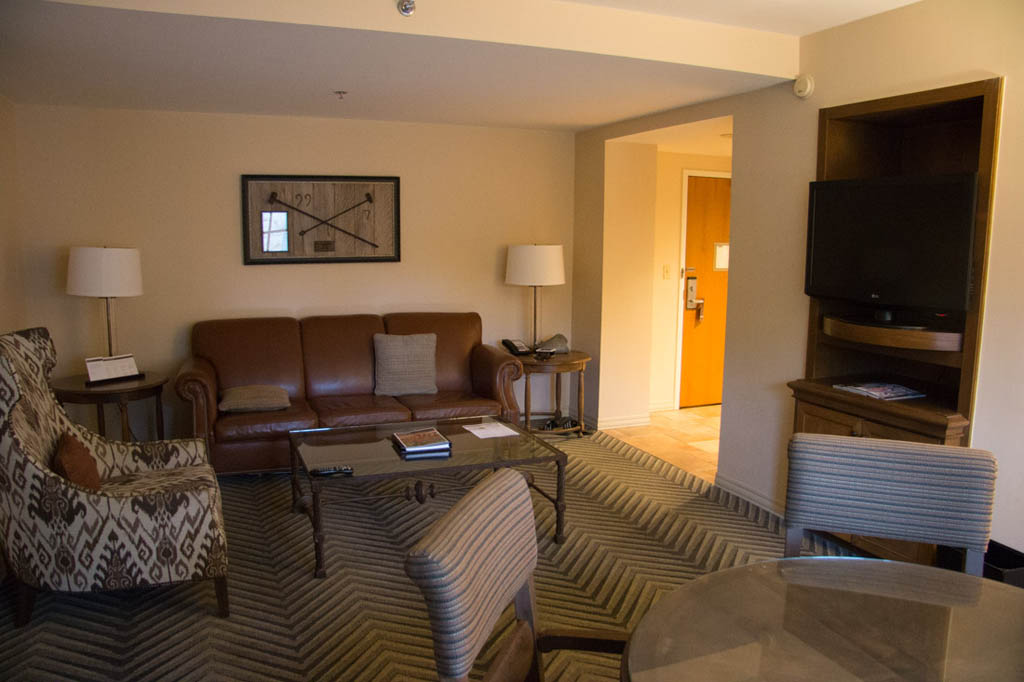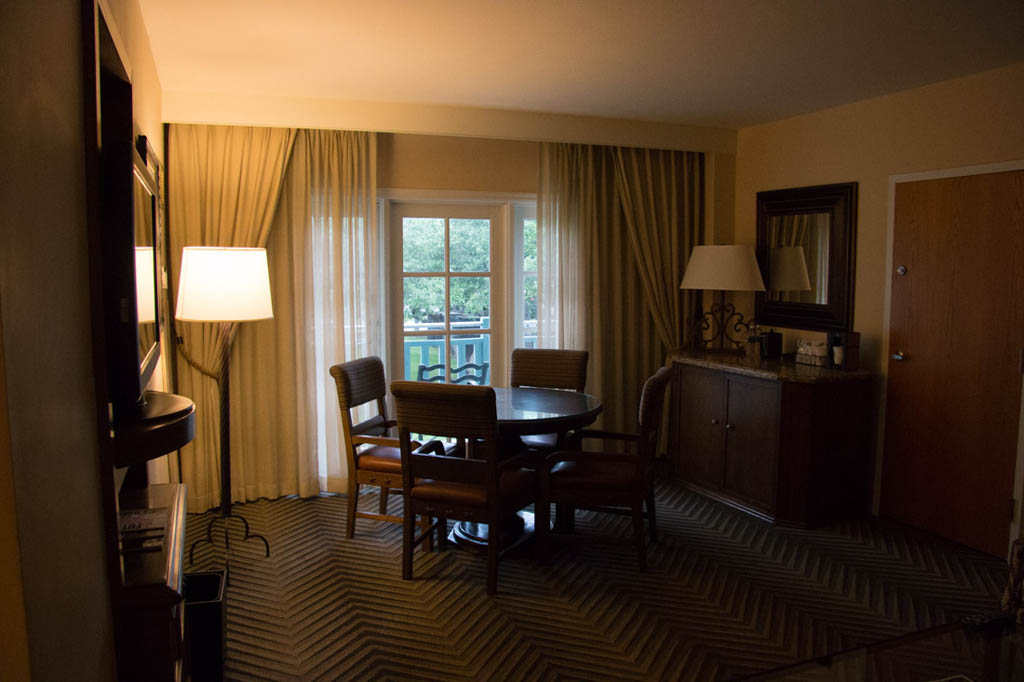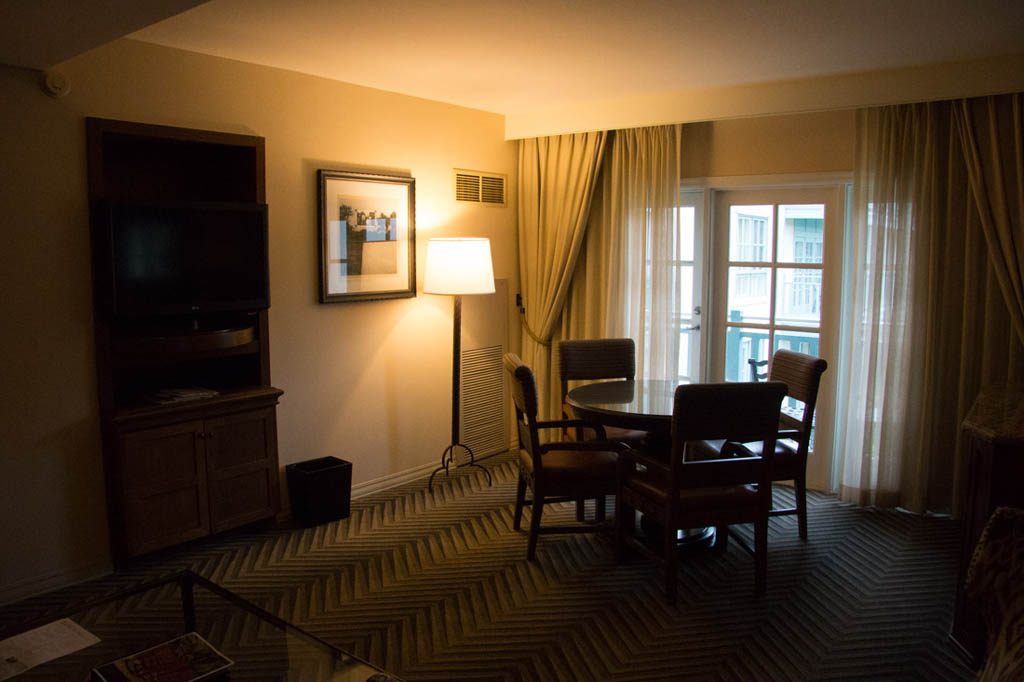 There was balcony access from both the bedroom and the living room.
The bedroom was a decent size.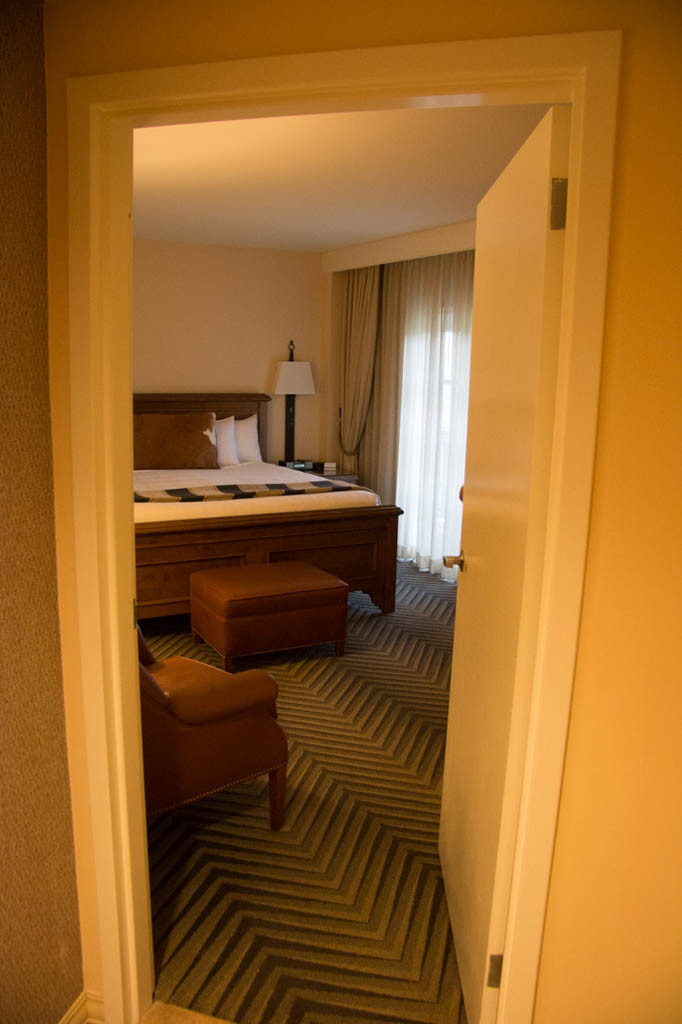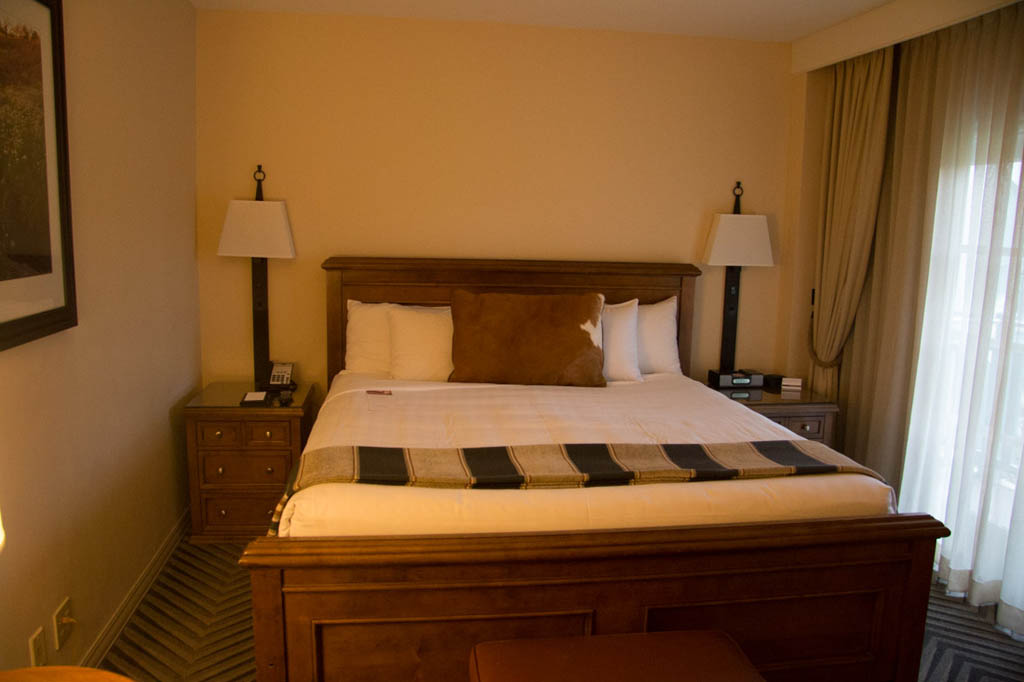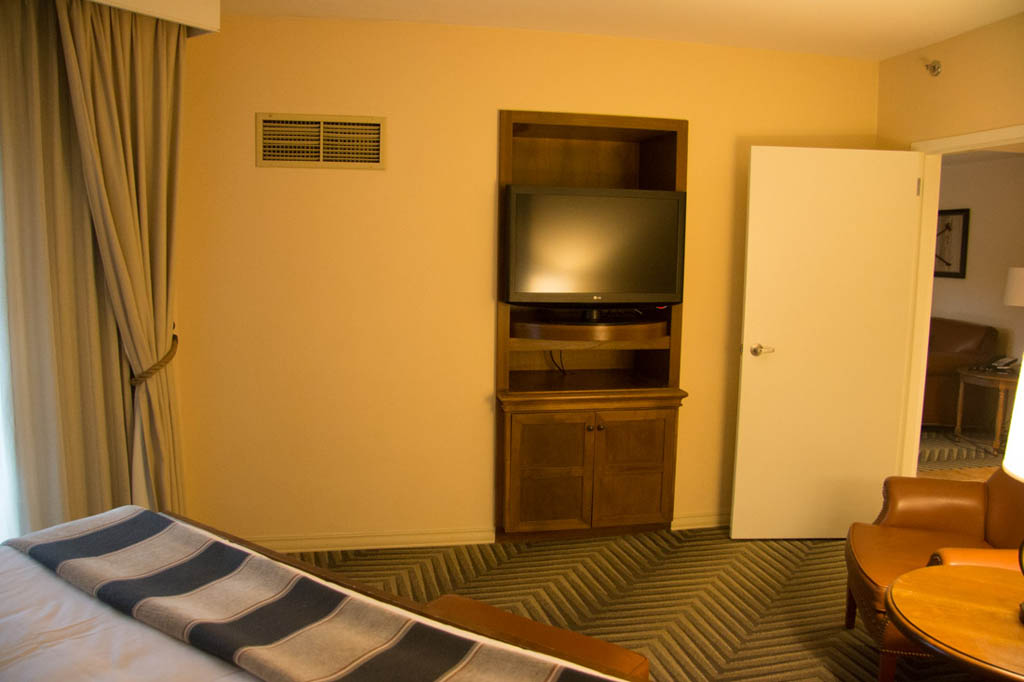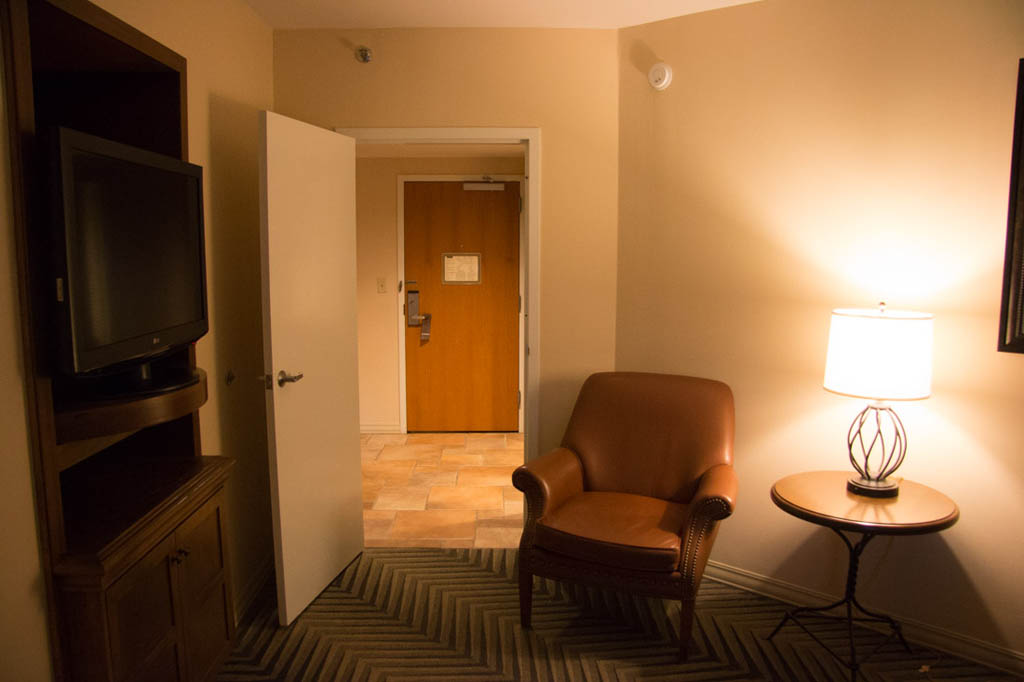 The bathroom was very basic. I would've liked to have seen some slightly higher end finishes in a 1-bedroom suite, but it was perfectly functional.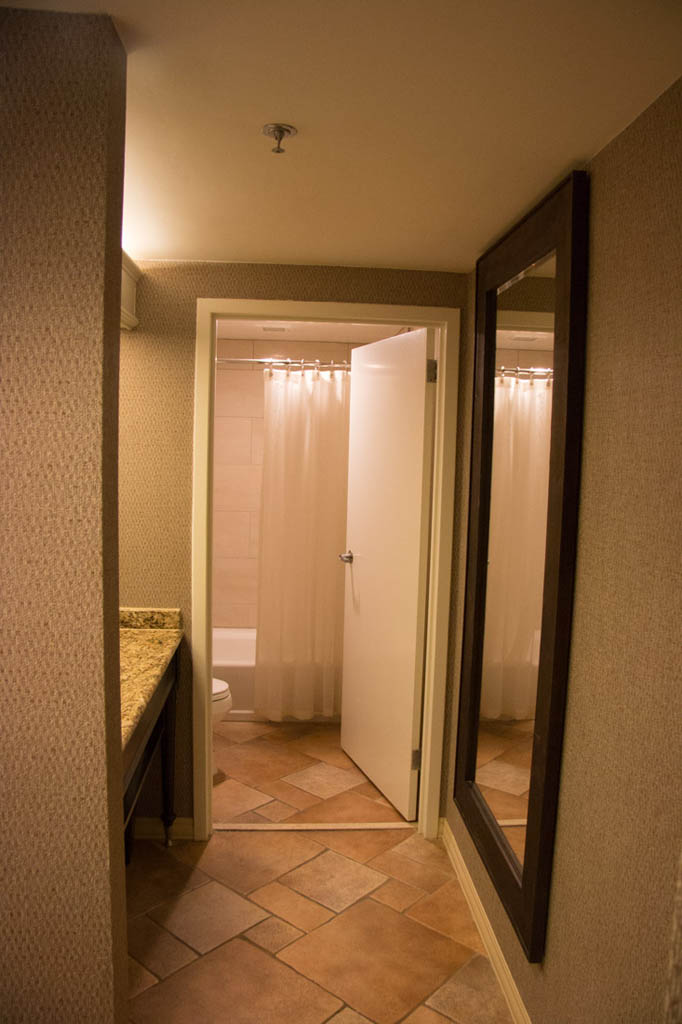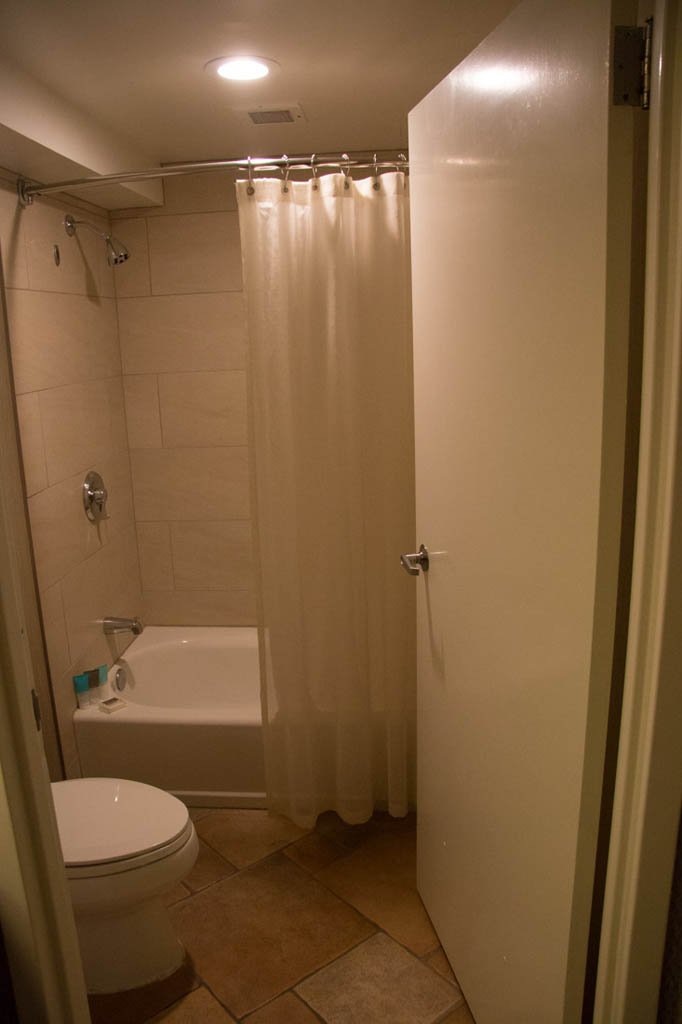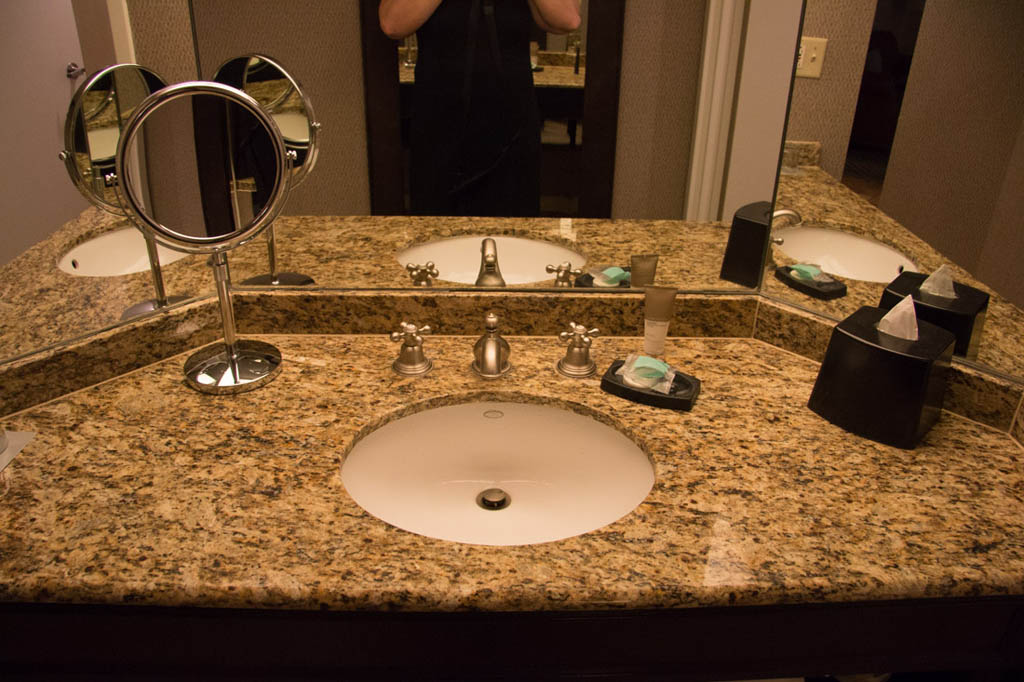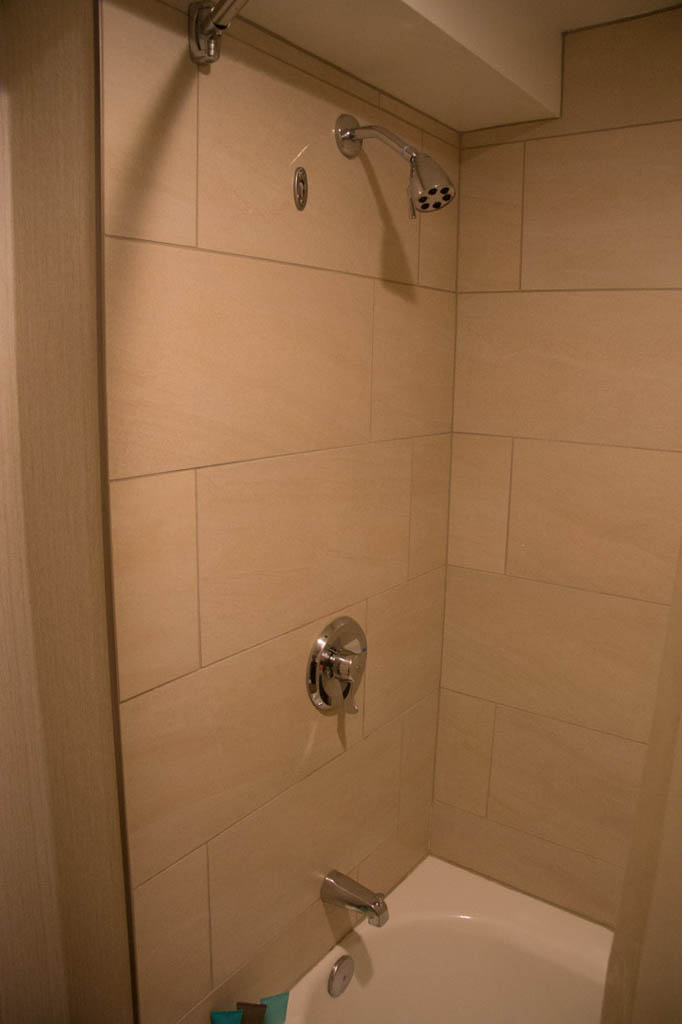 The large hallway closet was great.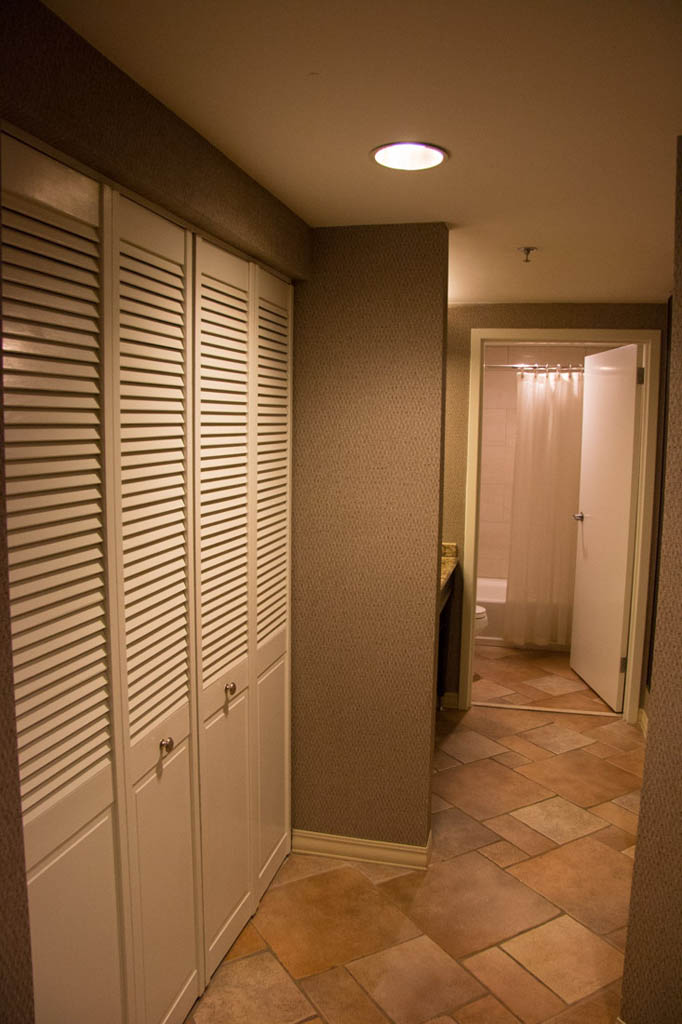 But really, let's get onto the REAL attraction of this hotel … the grounds and activities!
The Lobby Area
I'll let the photos do the talking here!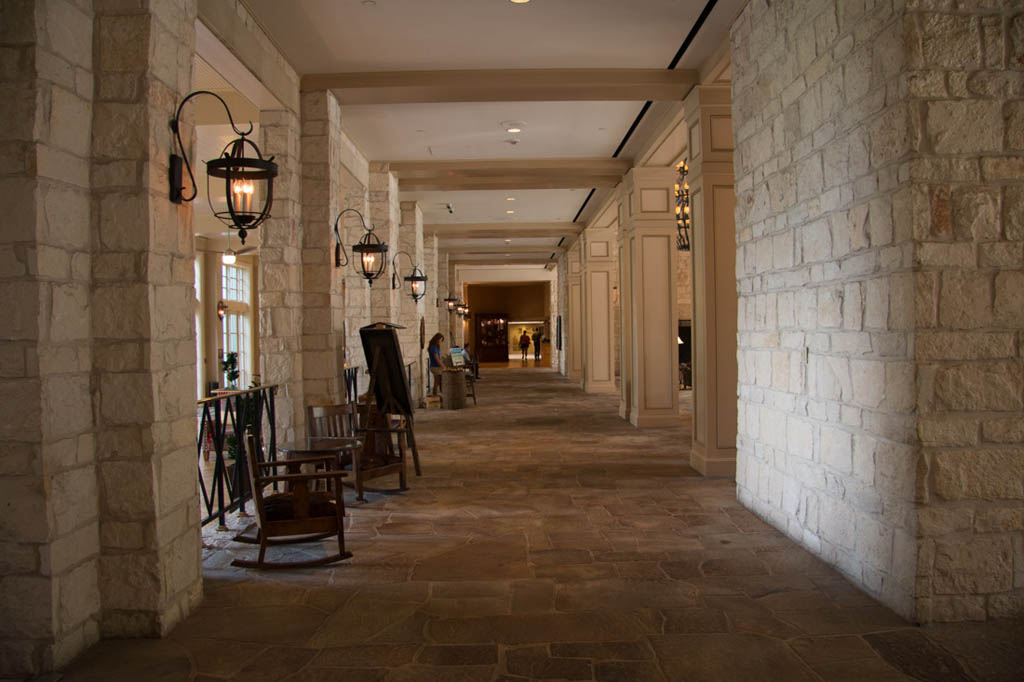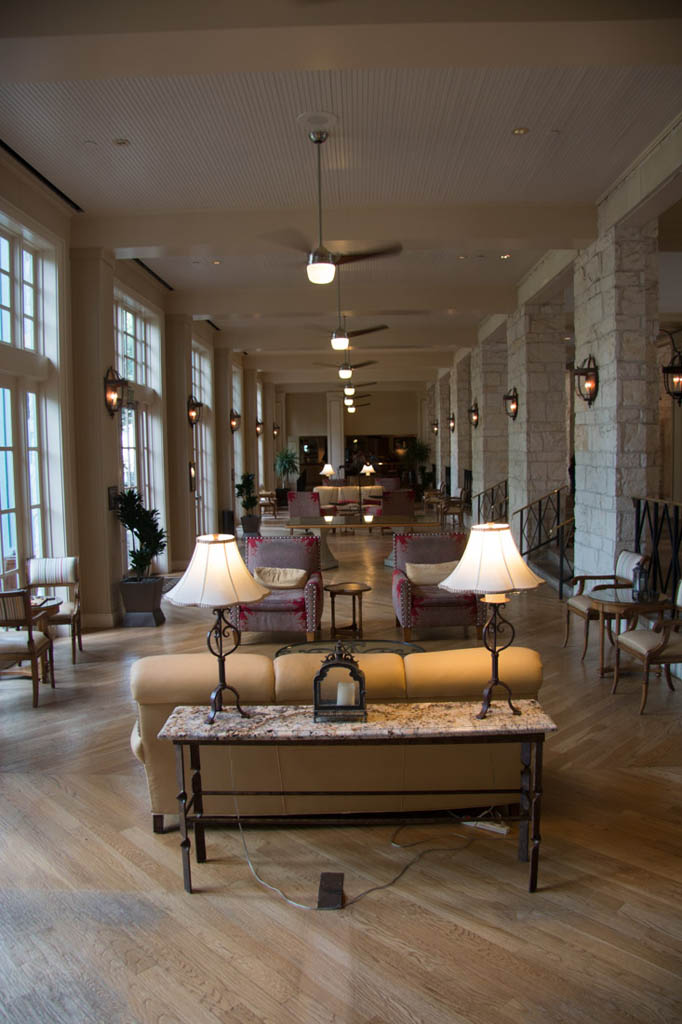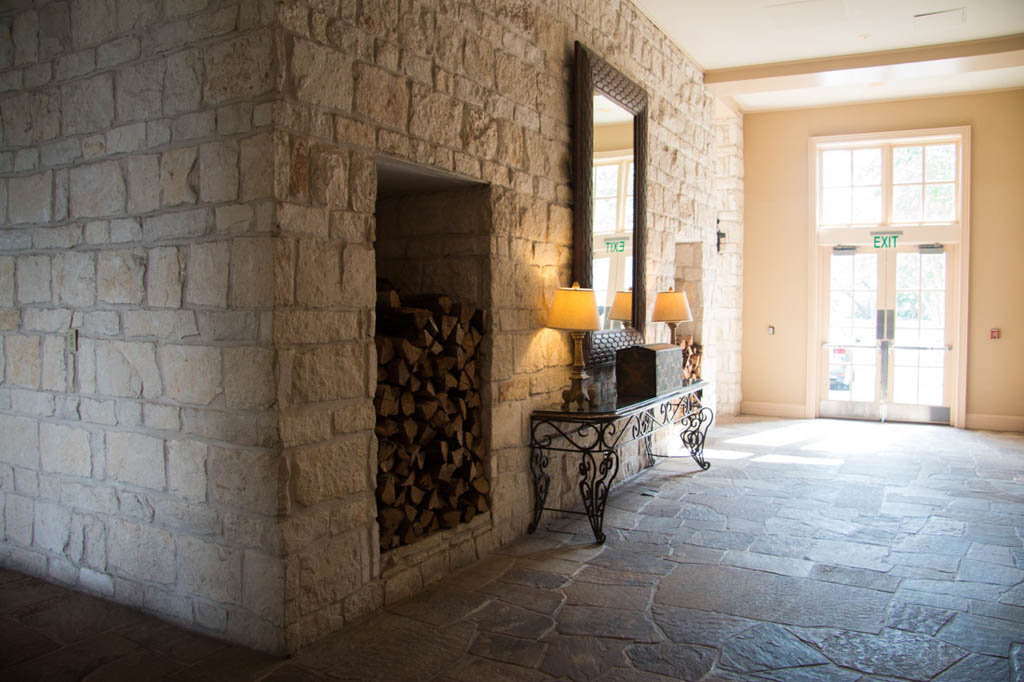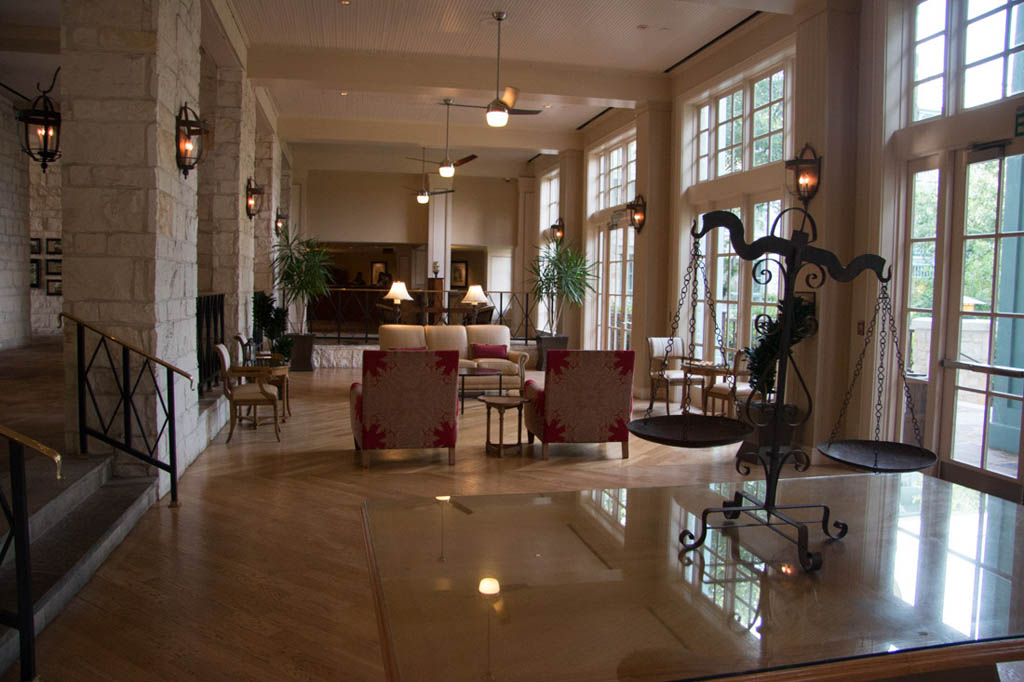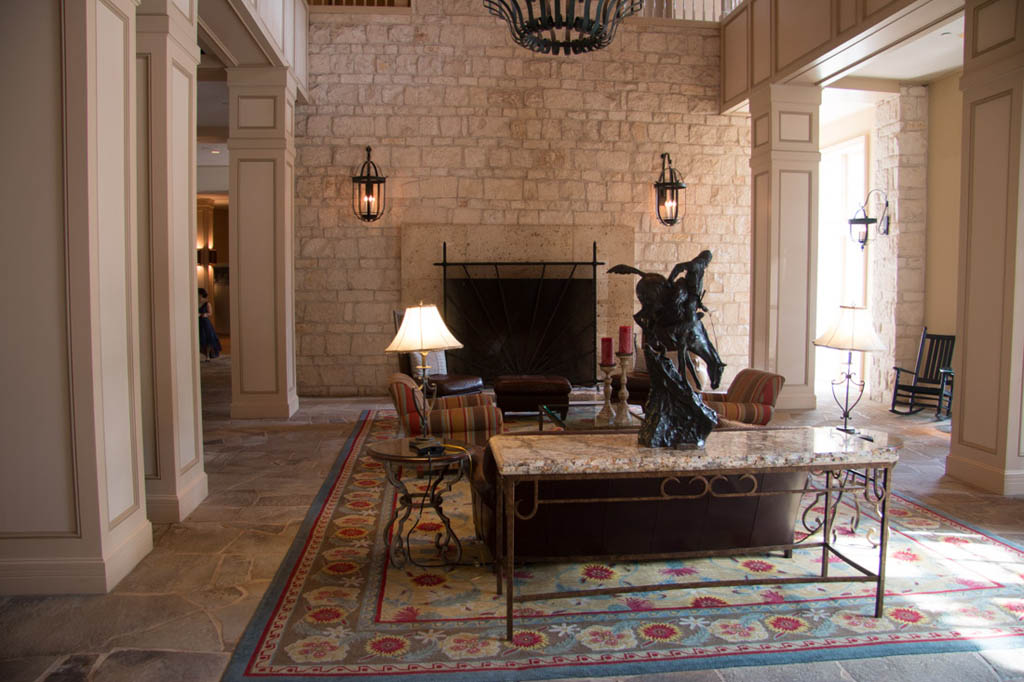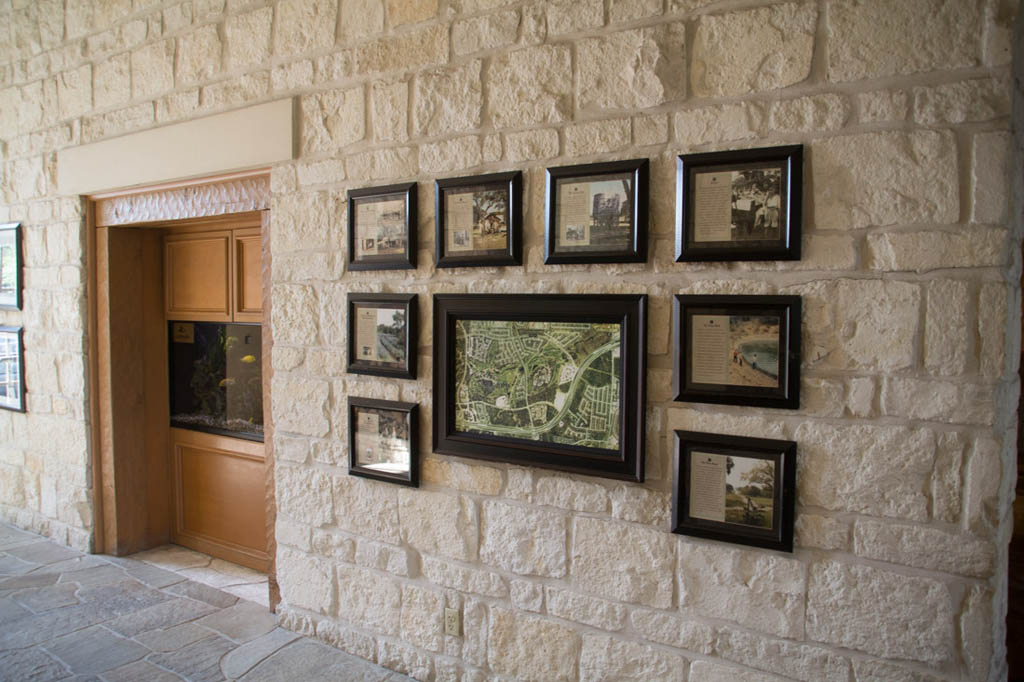 Then, there were a lot of outdoor seating areas to sit back and relax.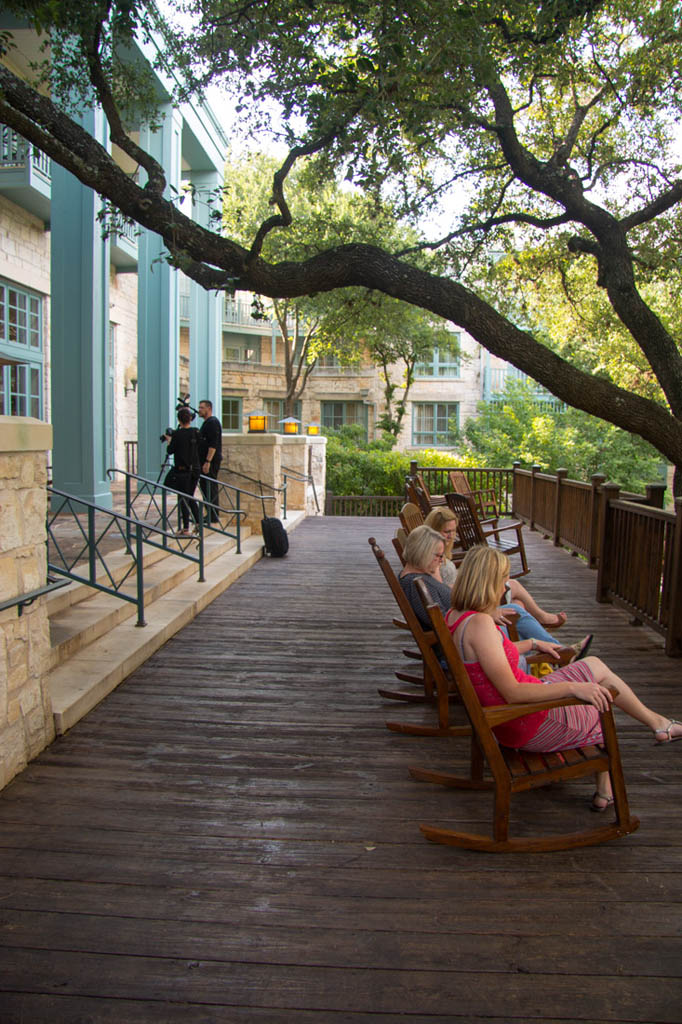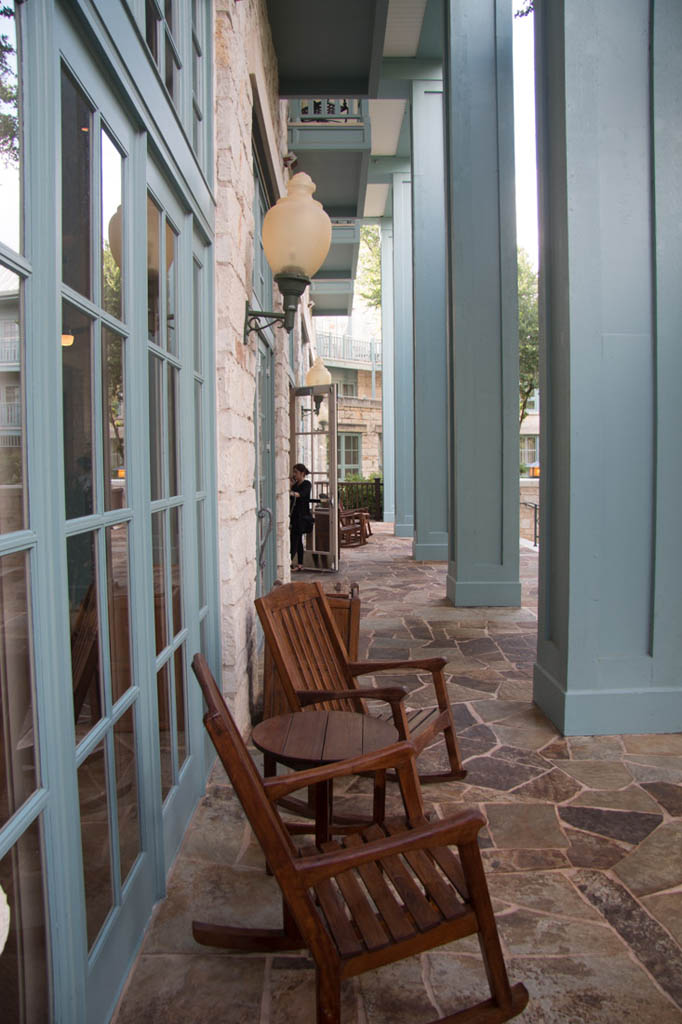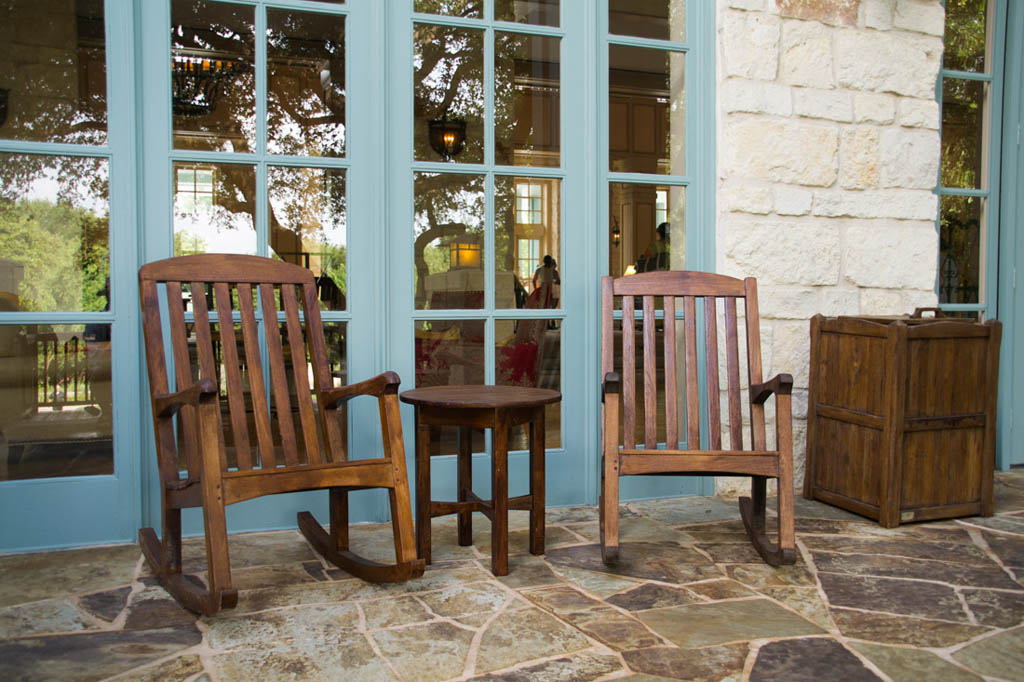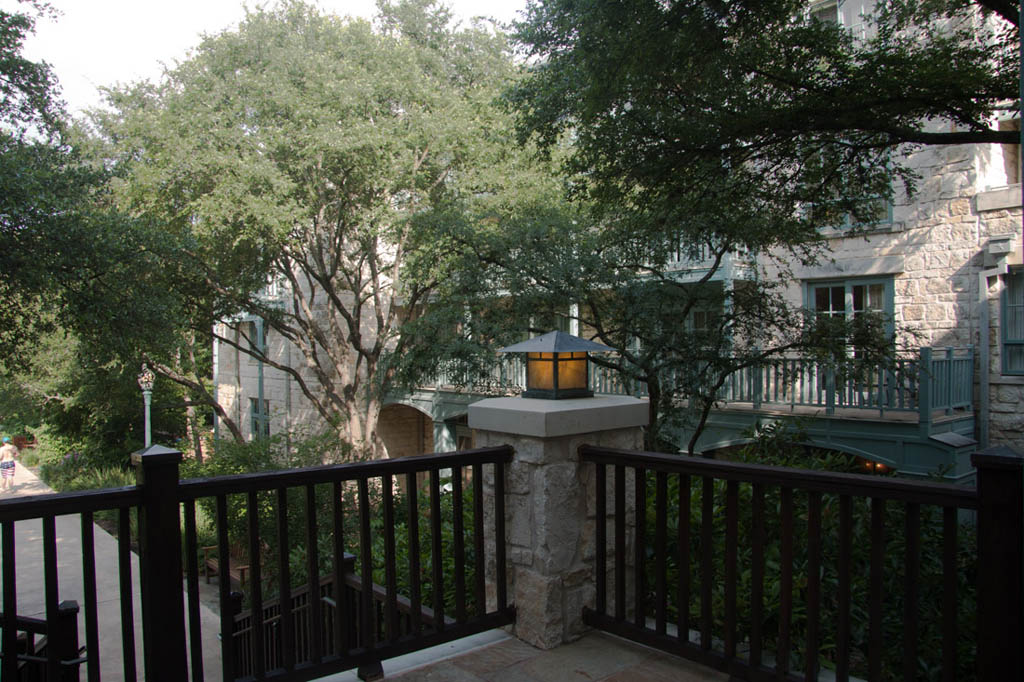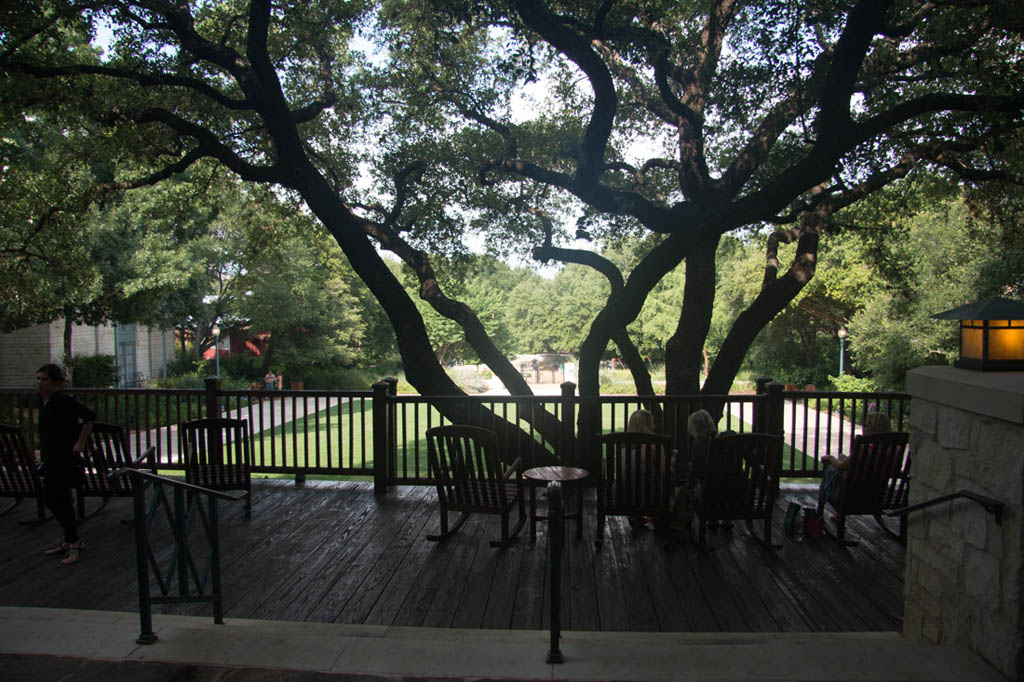 Even though it was May and in Texas, the area had plenty of trees and shade so it never felt exceptionally hot or humid. (Of course, constantly going in and out of the pools helped with that too!).
I think that's about enough for one post! I'll cover other parts of the Hyatt Hill Country Resort and Spa, like the pools, the "Ramblin River," S'mores, and outdoor movies in a part 2!