This post may contain affiliate links. Please see my advertiser disclosure for more details.
Toronto – Ontario Road Trip 2009 (Blast from the Past)
---
This is a Blast from the Past post. These posts chronicle our travels and other life events before we started blogging!  These posts are usually heavy on the photos, but lighter on the narrative text.  
In 2009, Ken and I took a week long road trip to Ontario, Canada. We drove from our home in Northern Virginia to Niagara Falls, where we spent four nights, followed by three nights in Toronto.
After our time in Niagara Falls, we drove about 80 miles to Toronto, where we planned to spend three nights.
Floral Clock
But, on the way, we made two stops. First was a relatively quick stop at the Floral Clock. It's a working clock that is surrounded by flowers and other greenery. It was pretty cool, and worth the stop, especially since it was on the way.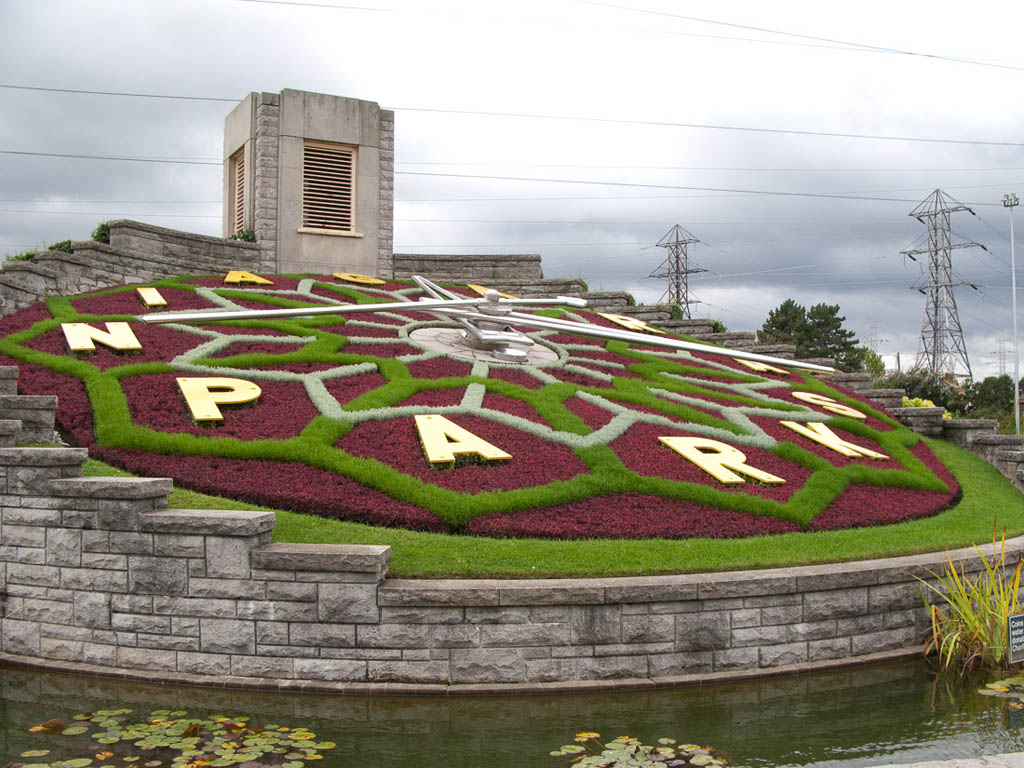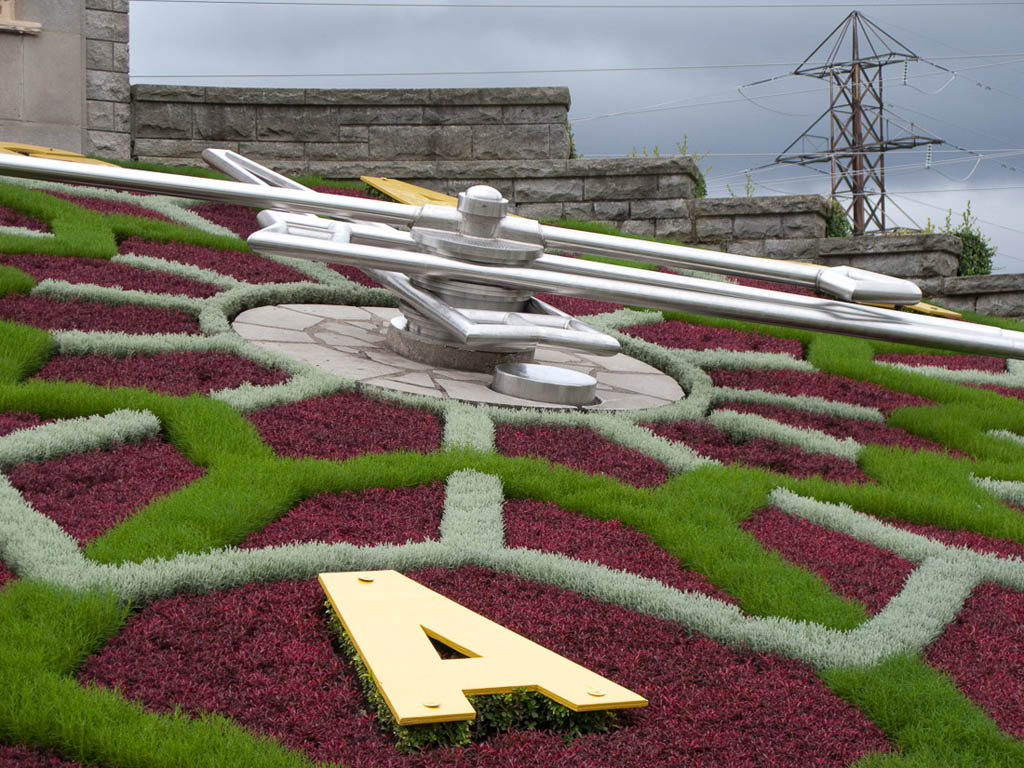 Riverside Cellars
Our second stop on the drive from Niagara Falls was at a winery. I had learned that Ontario had great wine country! There were many options to try, but we opted for a wine tasting and vineyard tour at Riverview Estate.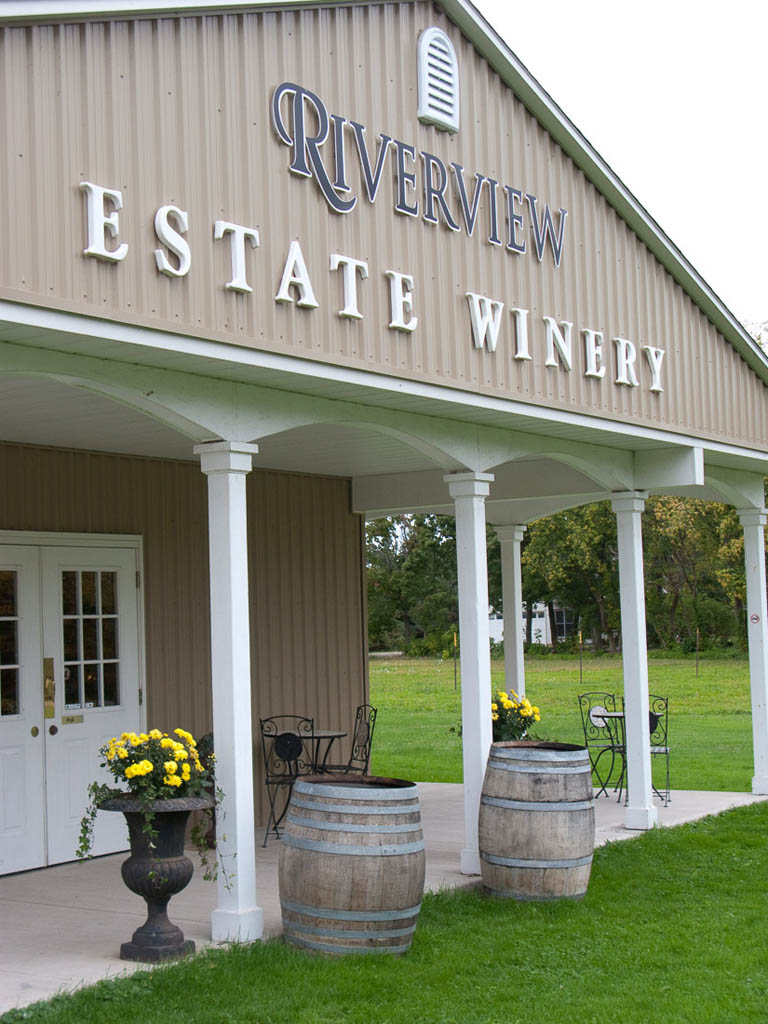 The tour was fantastic. I learned a lot about the winemaking process, and how Ontario's famous "Ice Wine" is made.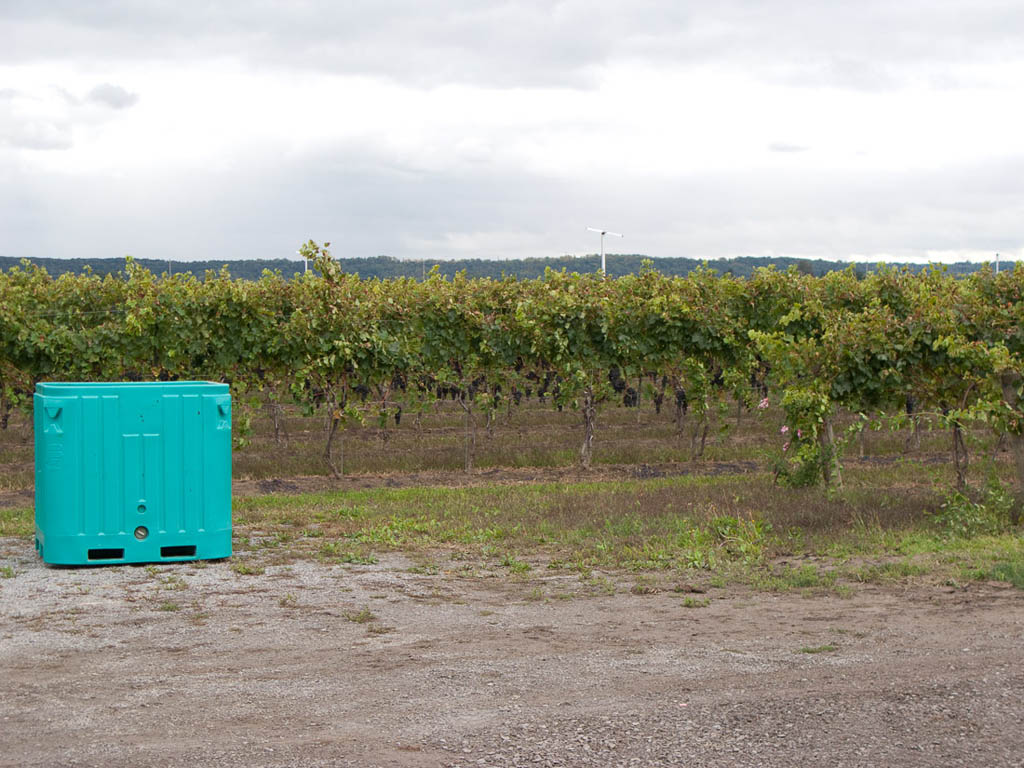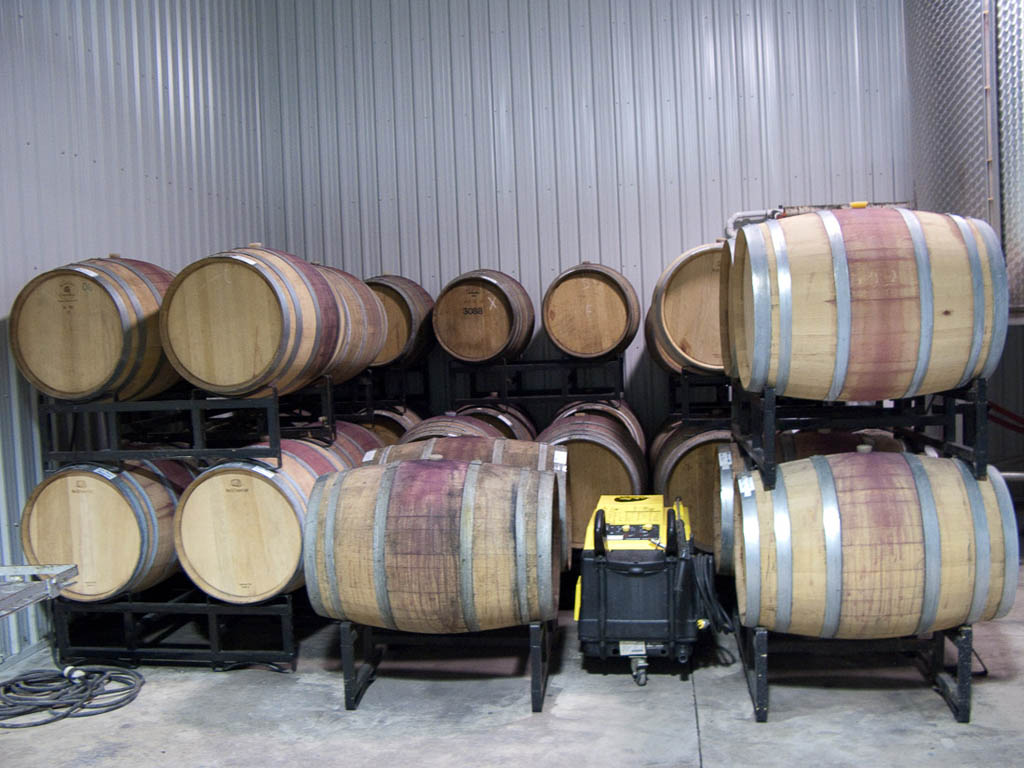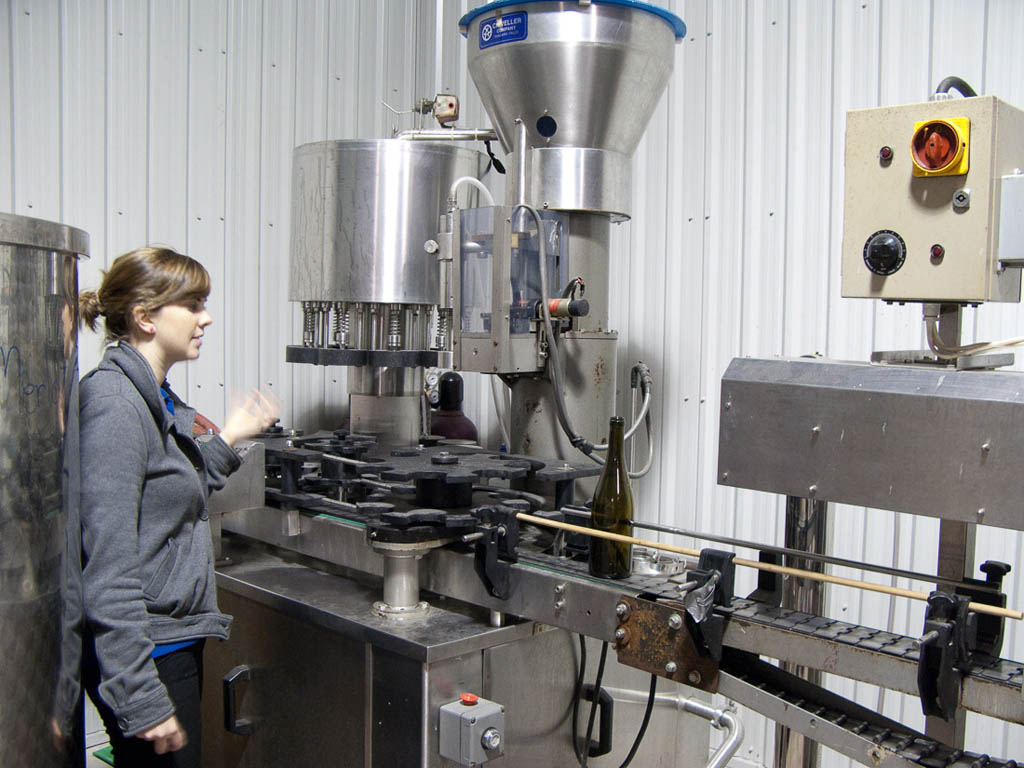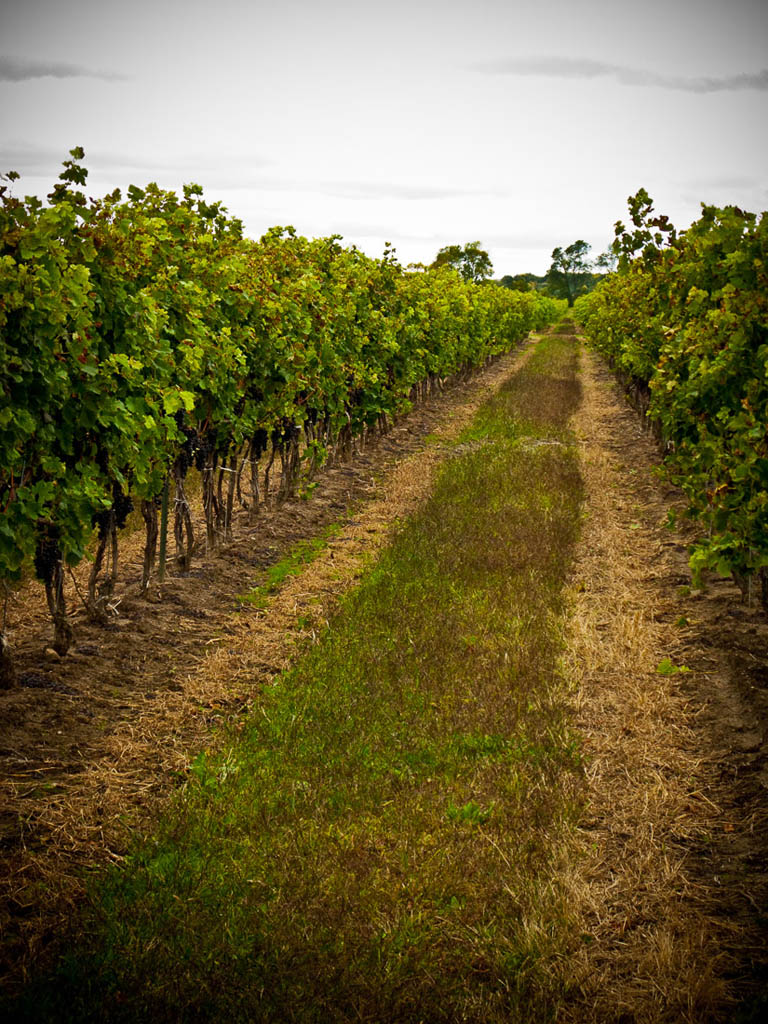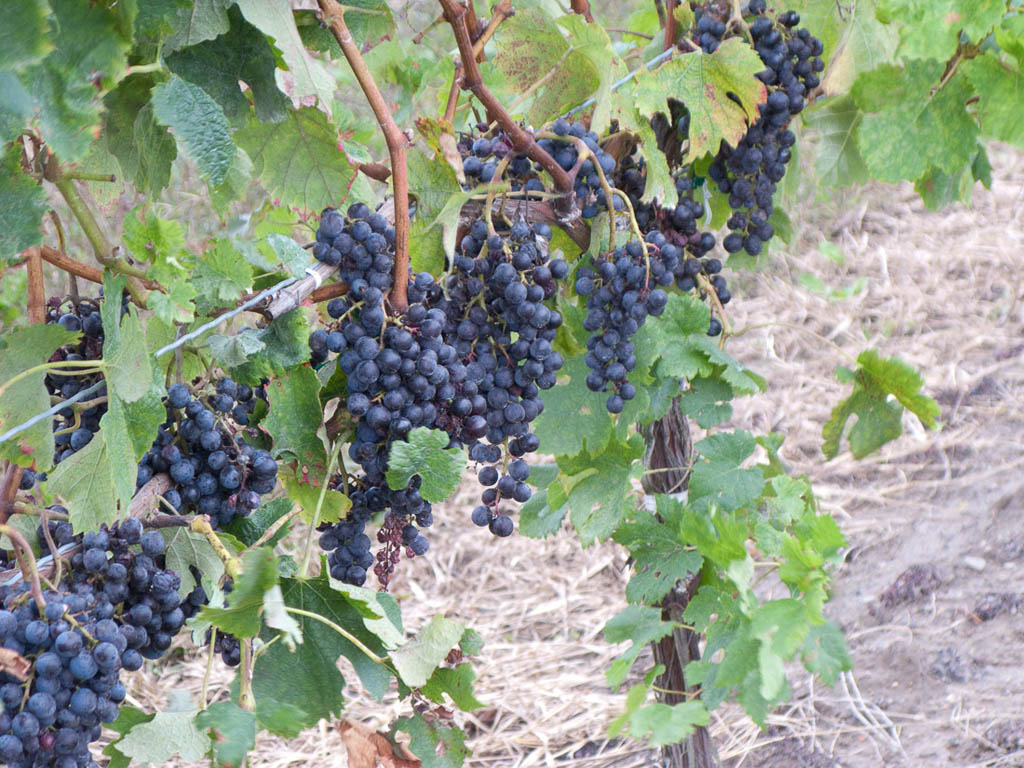 Inside, the tasting was lovely, and it was accompanied by crackers, cheese, and fruit.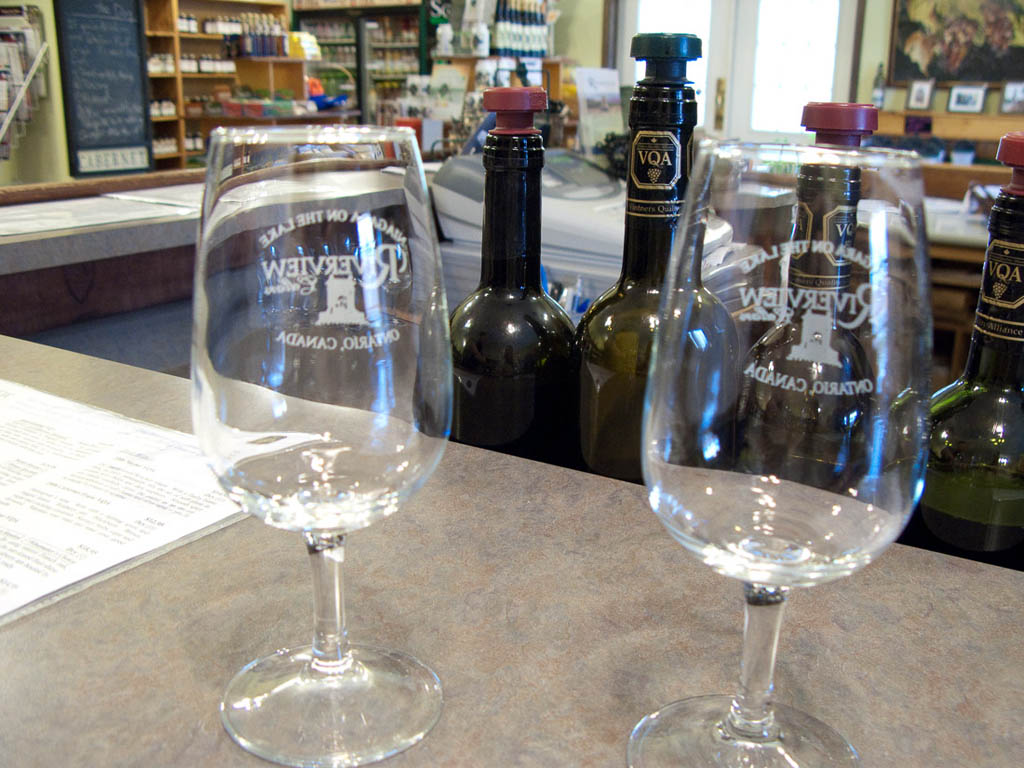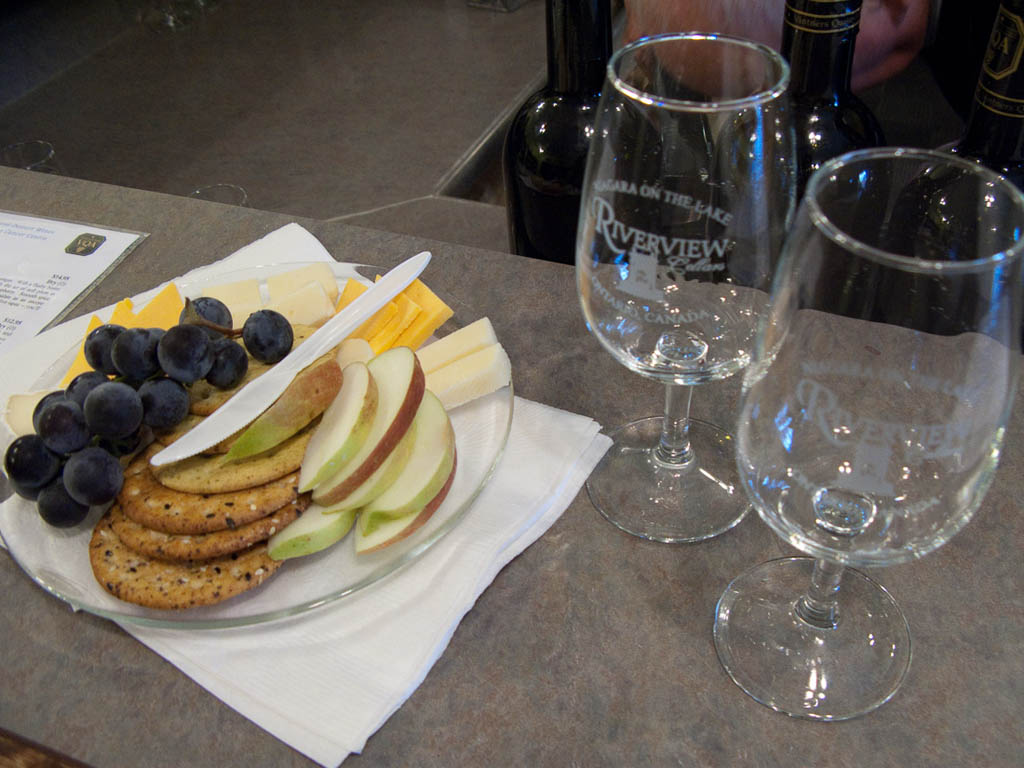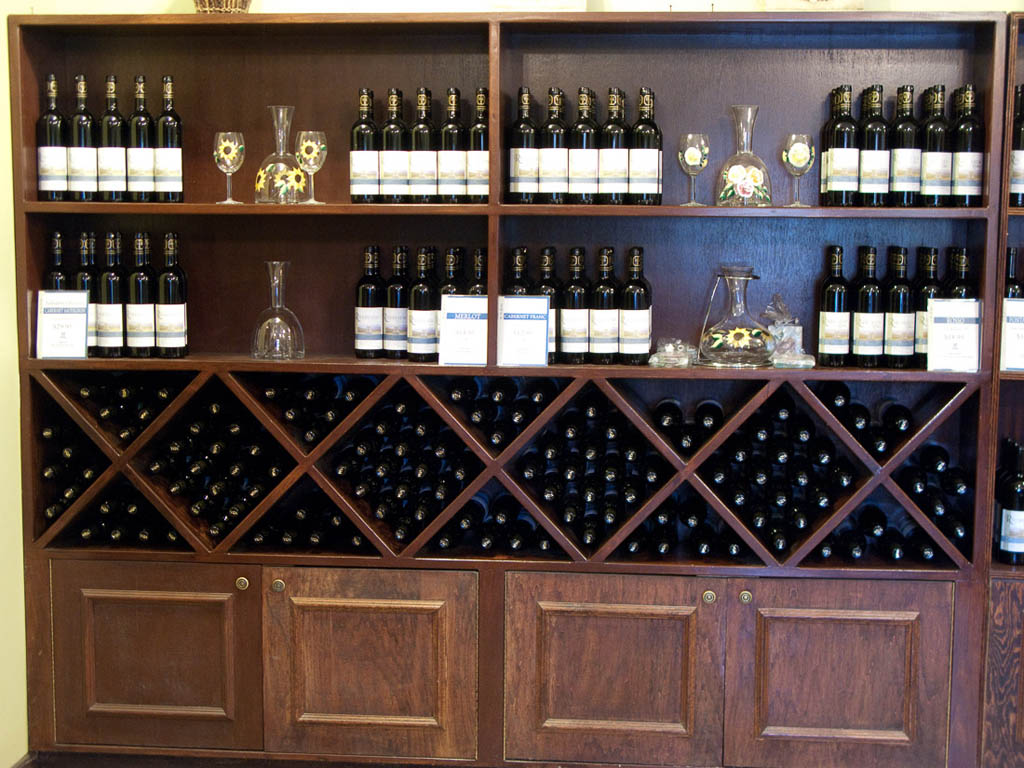 We even got to taste Ice Wine, which is so exceptionally sweet! We purchased a few bottles of wine (including one Ice Wine bottle), and we continued our drive to Toronto.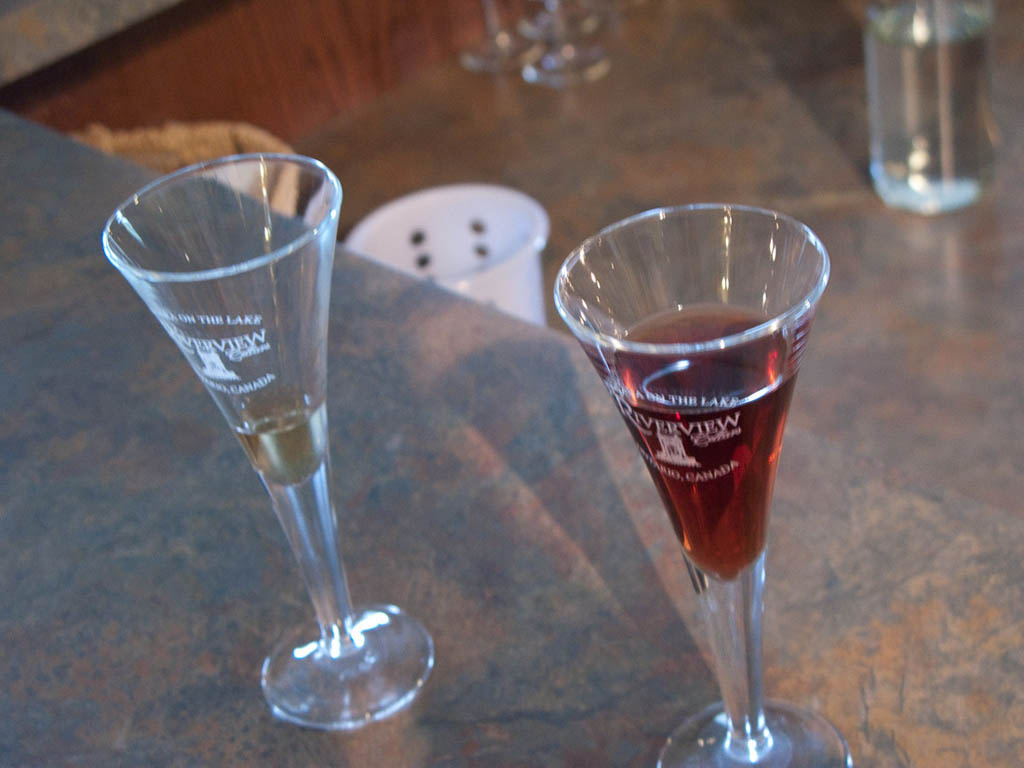 CN Tower in Toronto
Our first stop in Toronto was the CN Tower.. I had been there once before when I was just 13 or 14. And my goodness is it a tall structure!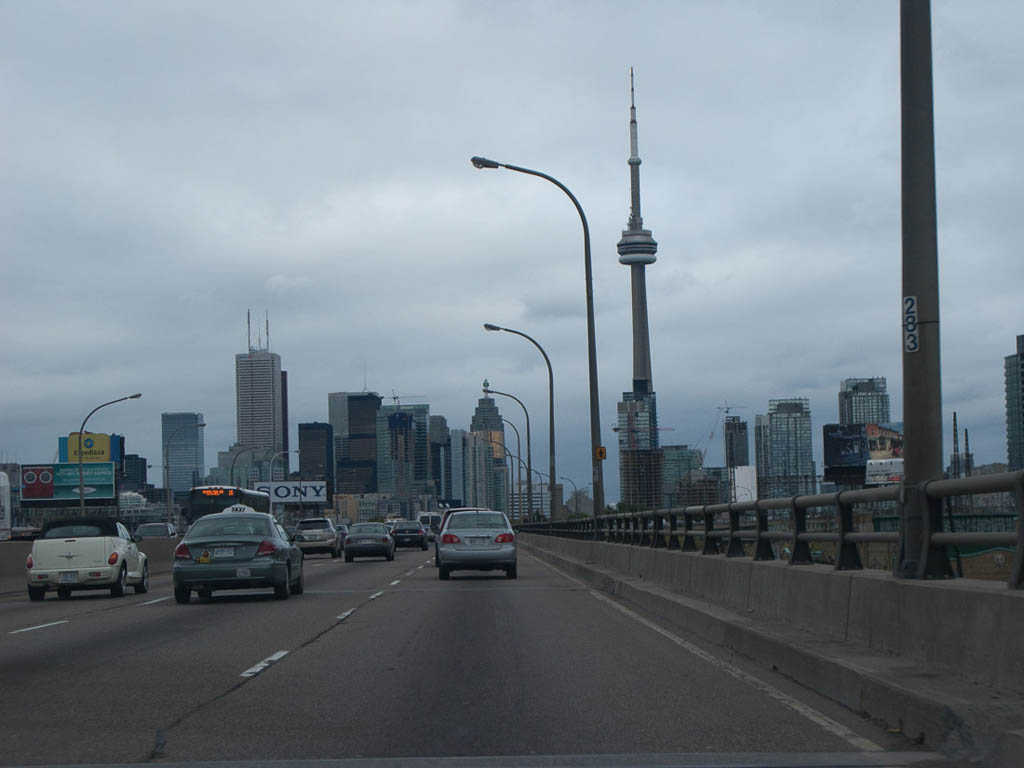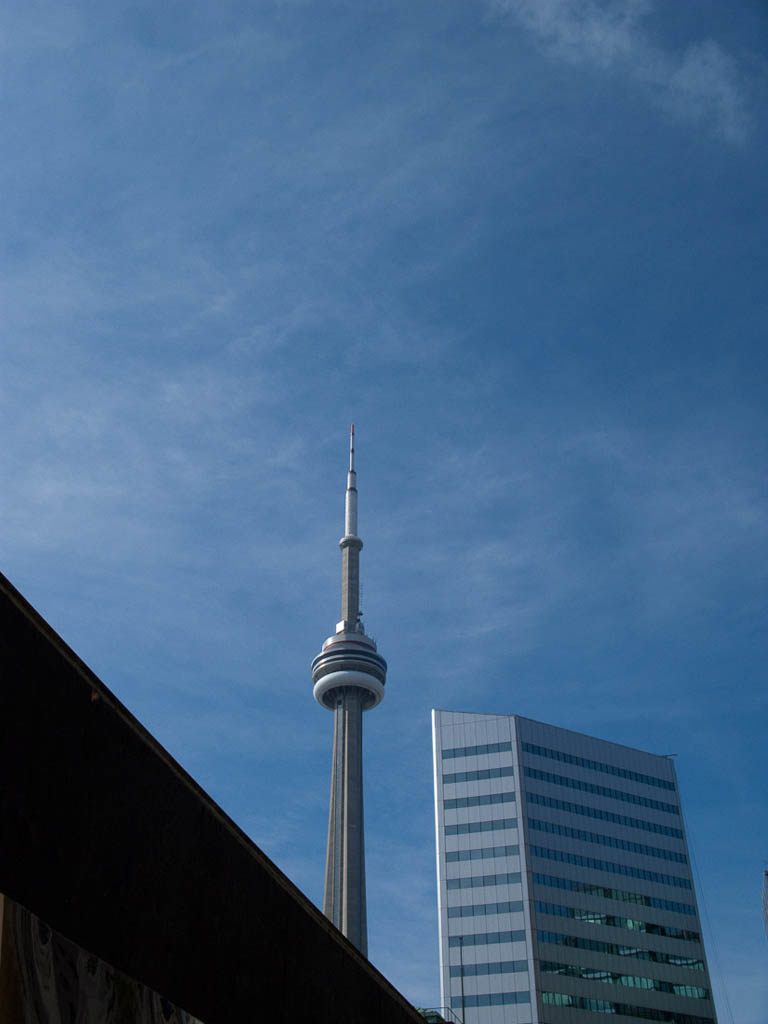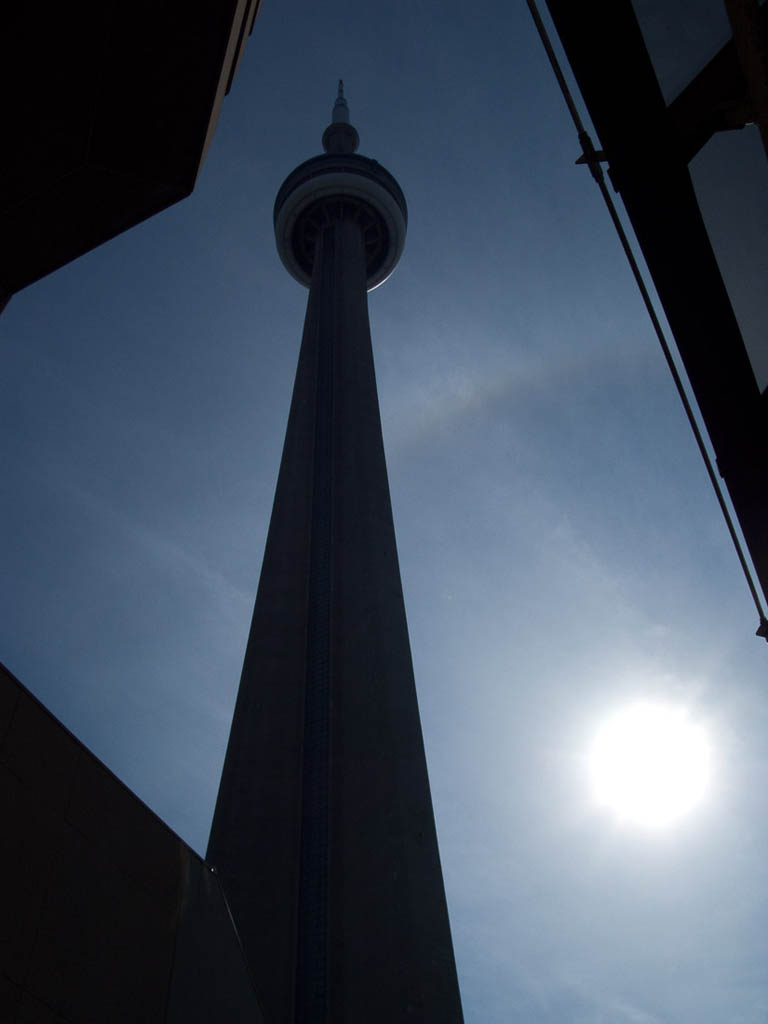 The views of Toronto from the tower observation decks are truly phenomenal!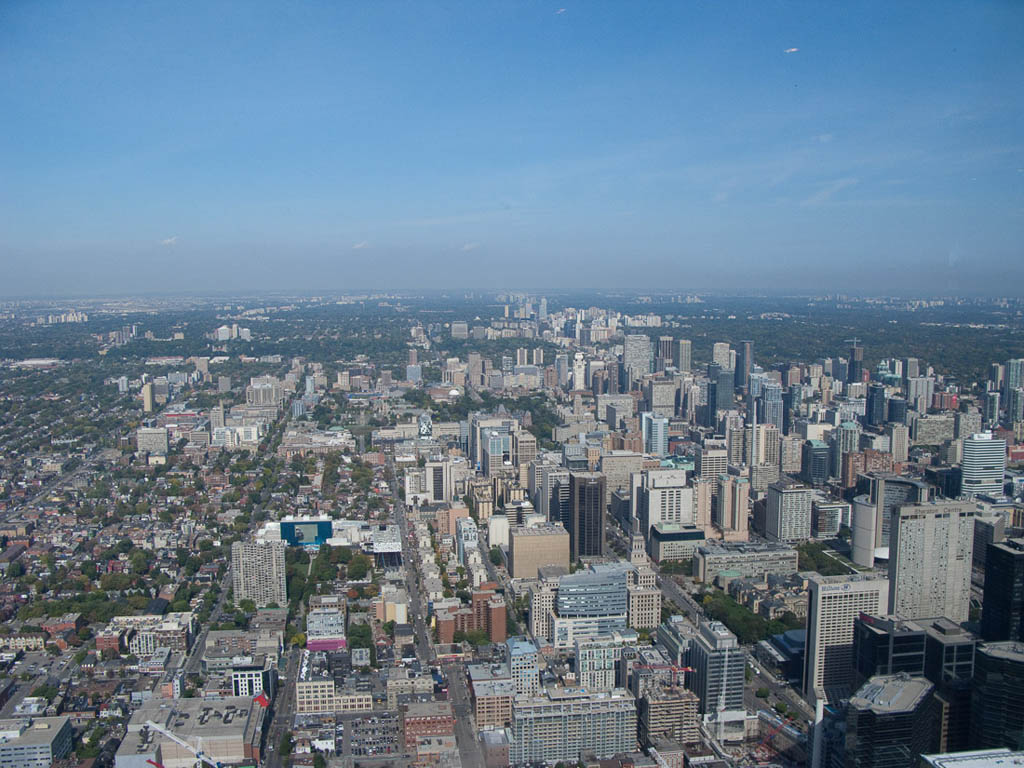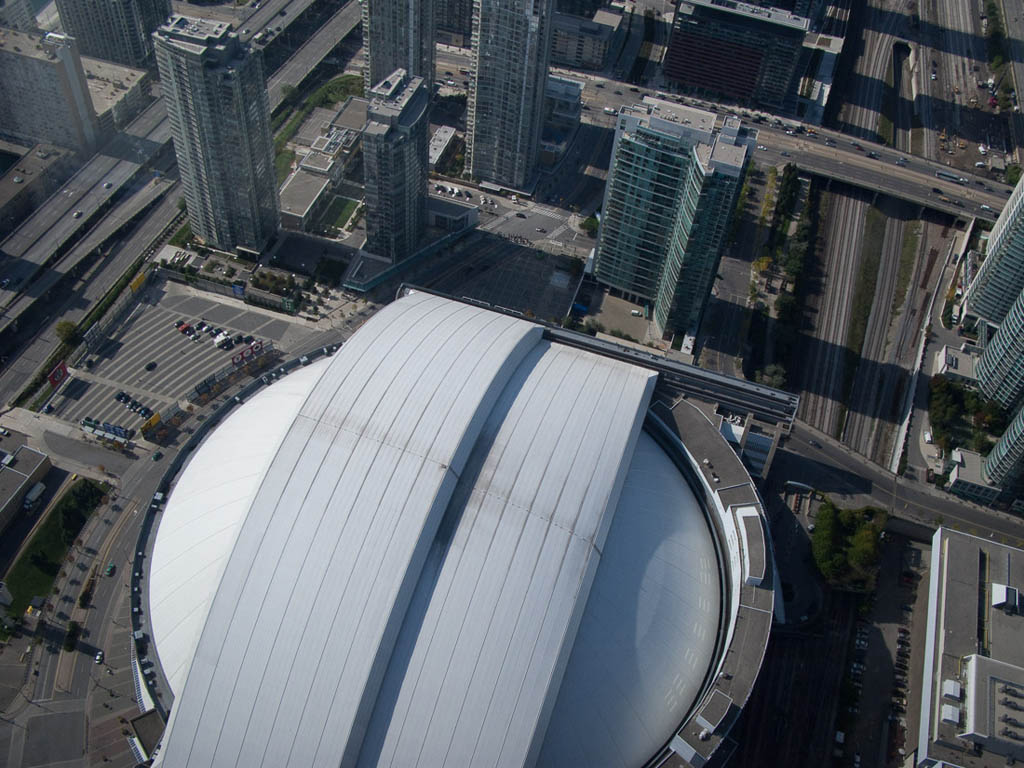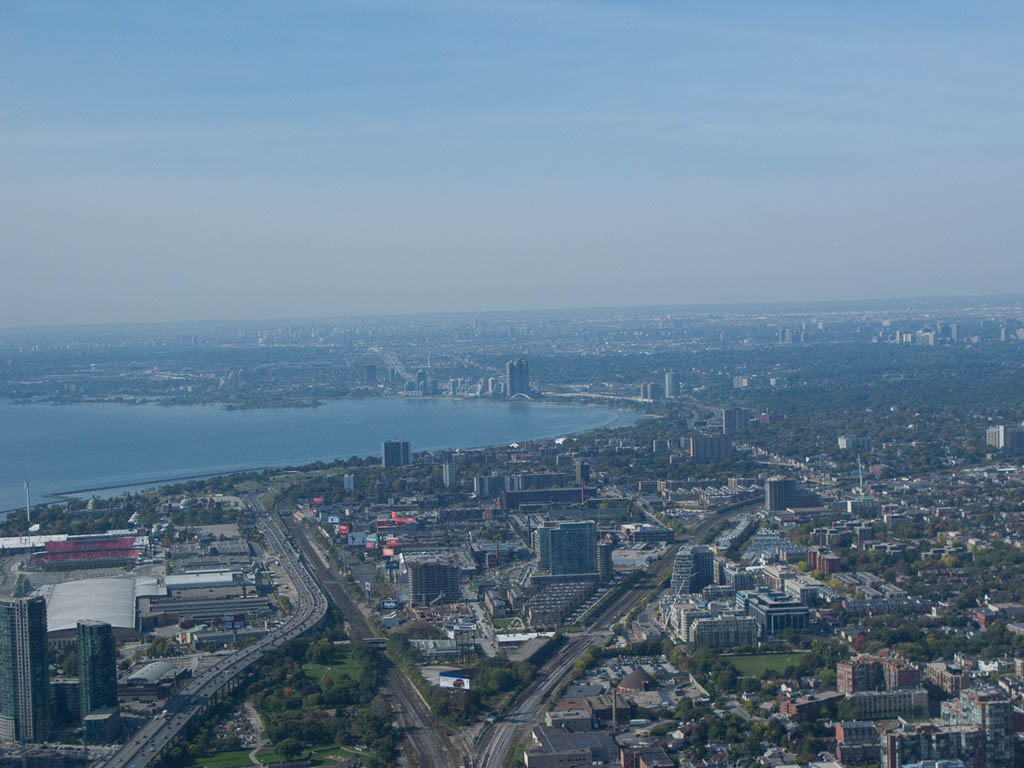 We walked around the Observation Deck for quite a while.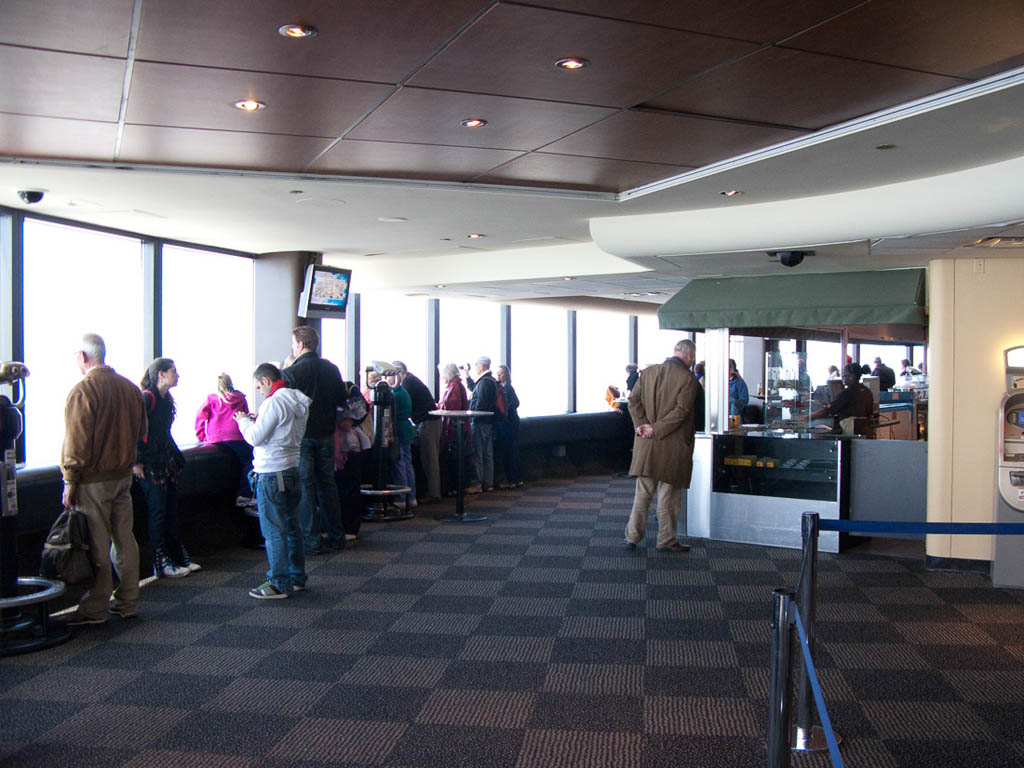 We eventually meandered over to the Glass Floor. Now, I remember being terrified of standing on that floor when I was 13 or 14, but I eventually worked up the courage. It didn't take Ken nearly as long!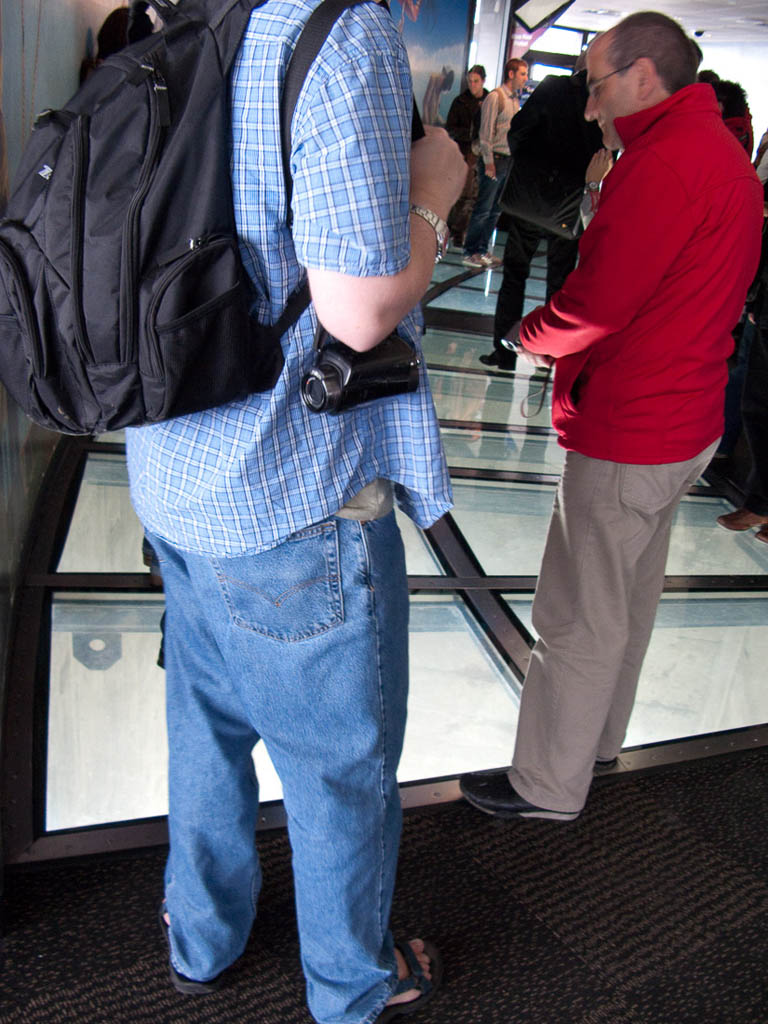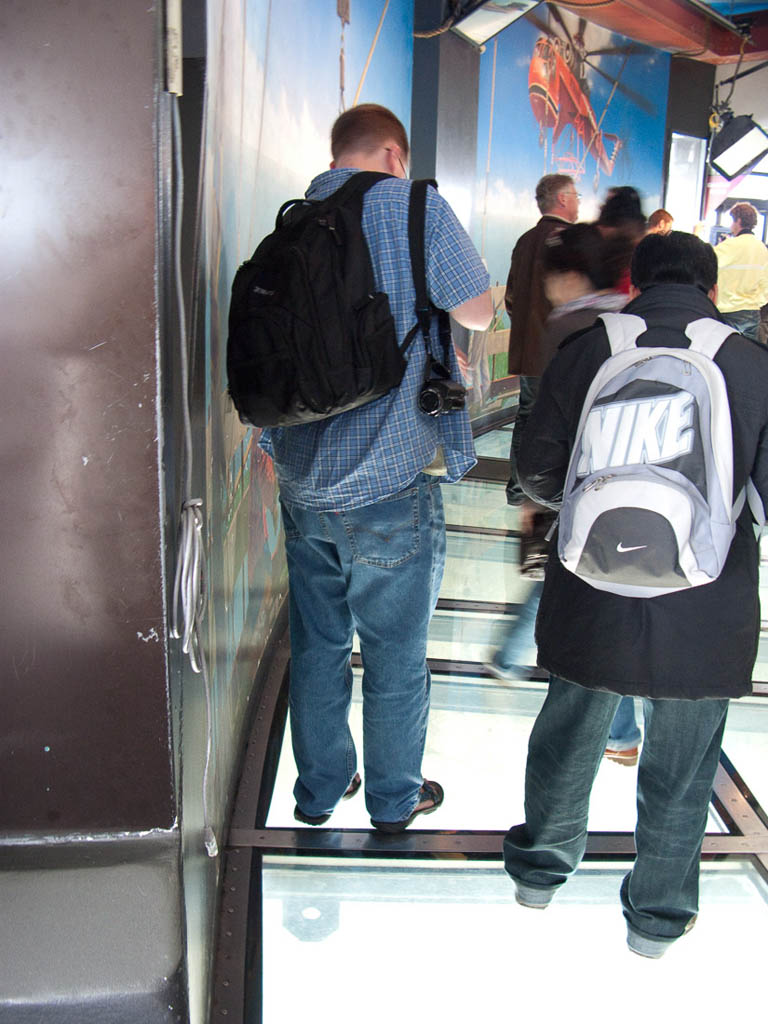 But eventually I convinced myself to stand on it for a few seconds. I realize that there's no risk of the floor breaking, it's more just the weird sensation of standing on something so clear and being able to see straight down. It makes my stomach do flip flops!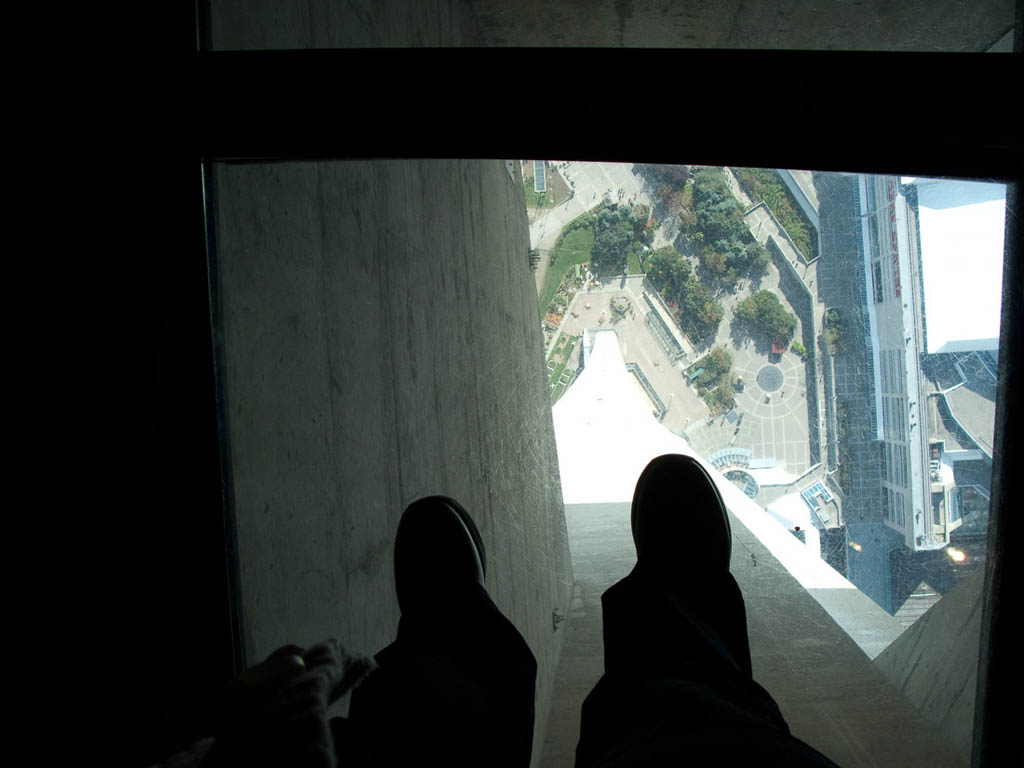 Then we took another elevator to the "Sky Pod," an even higher observation deck, 147 stories in the air! It was close and cramped, much like the 102nd floor option at the Empire State Building that we saw in 2013.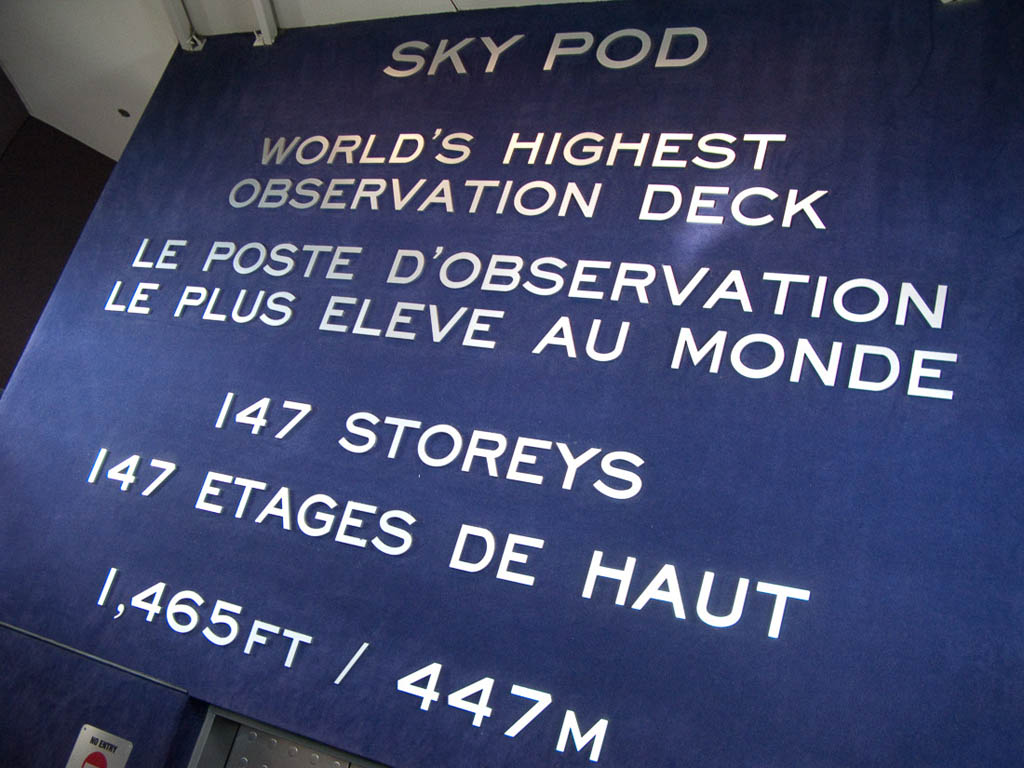 The windows were smaller, but it was insane to see the tiny "dots" of buildings beneath us from so high up in the air!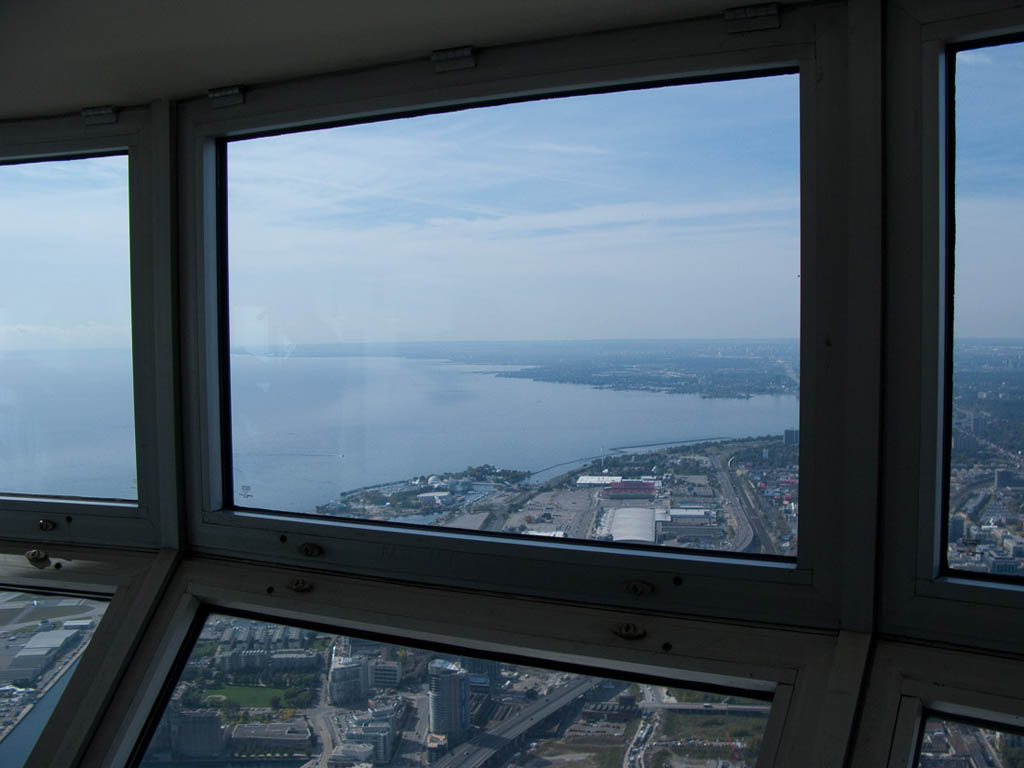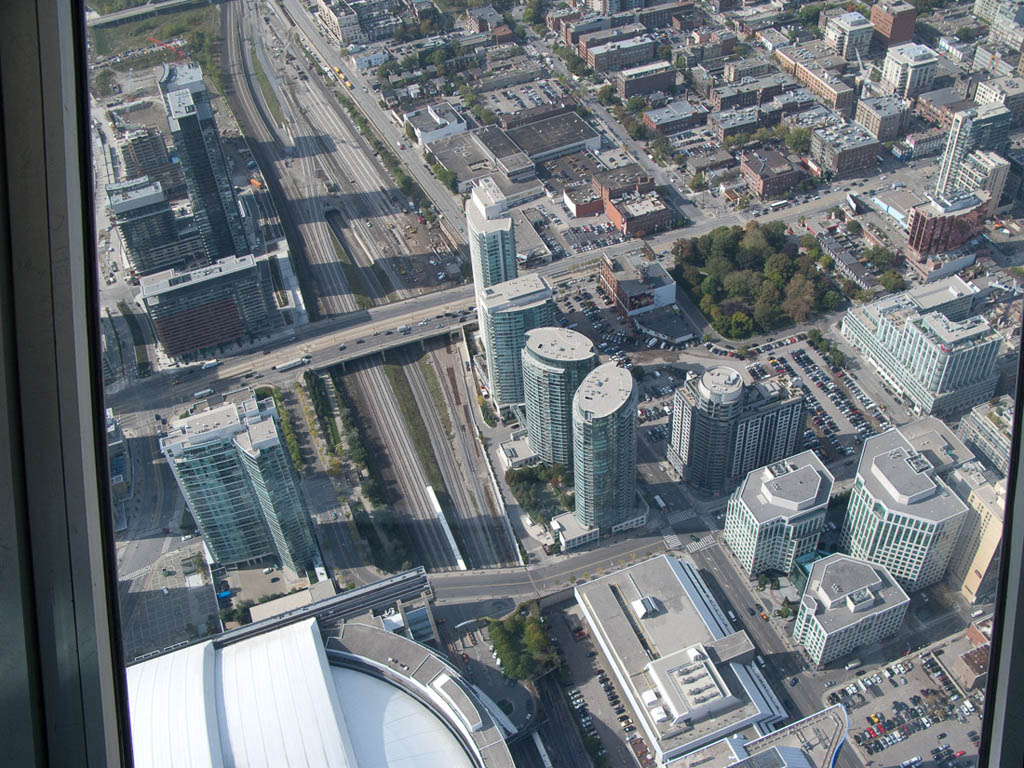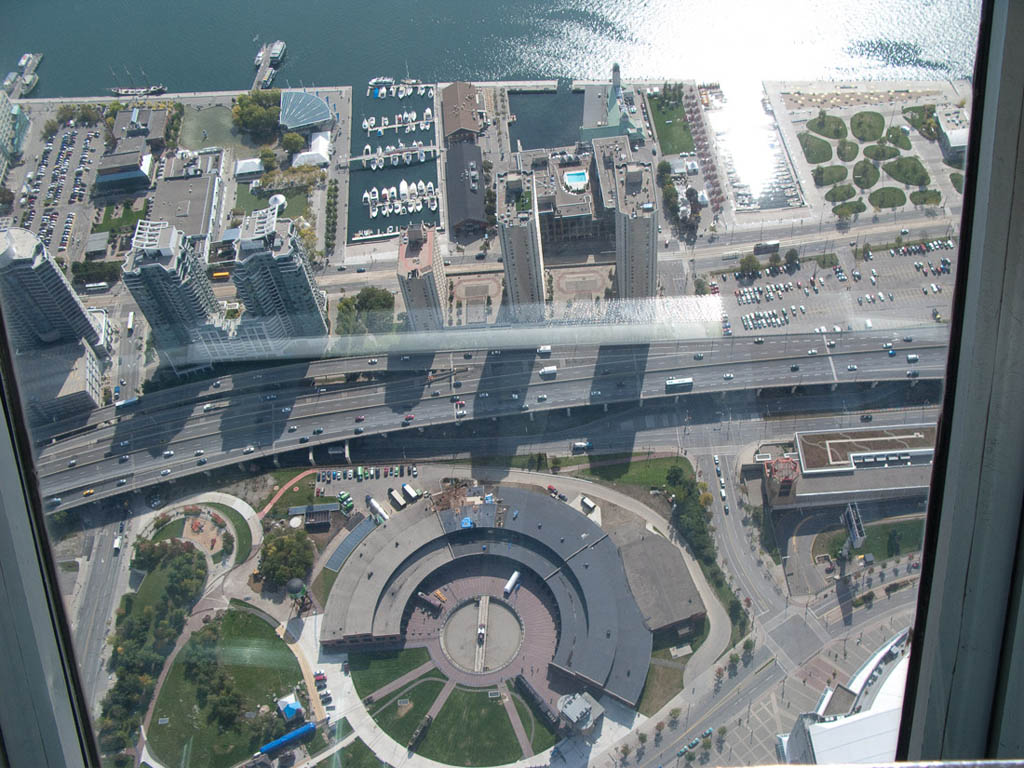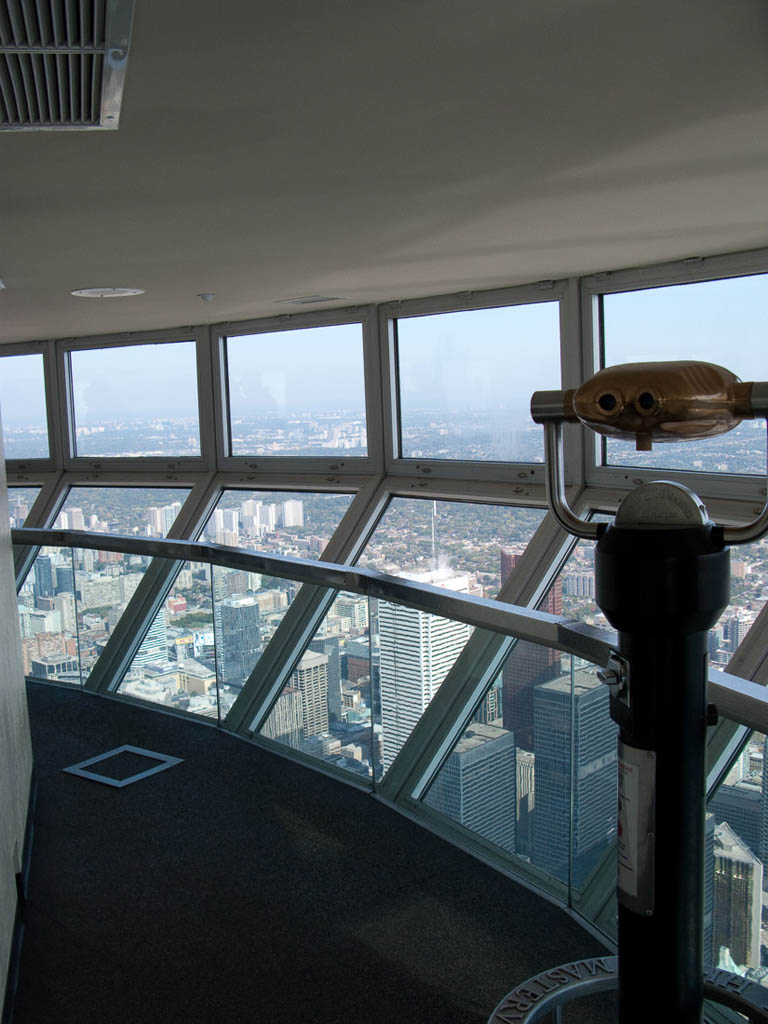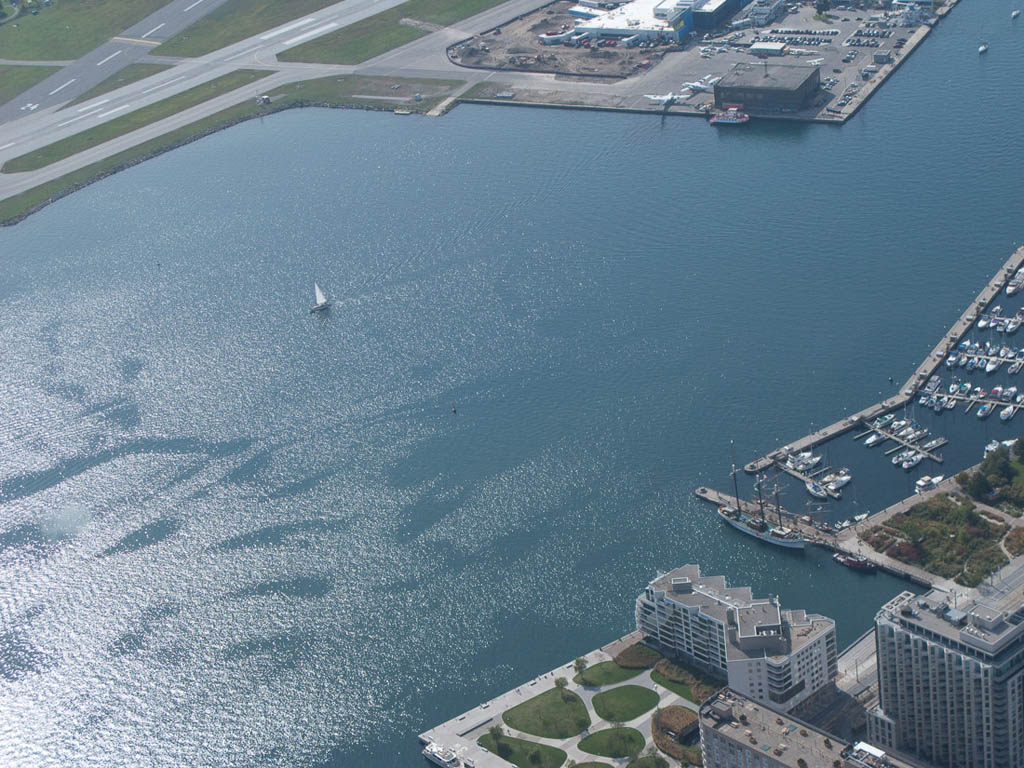 Steam Whistle Brewery Tour
After the CN Tower and a quick lunch, we walked to the nearby Steam Whistle Brewery for a tour. I had never been on a brewery tour, so I was pretty excited!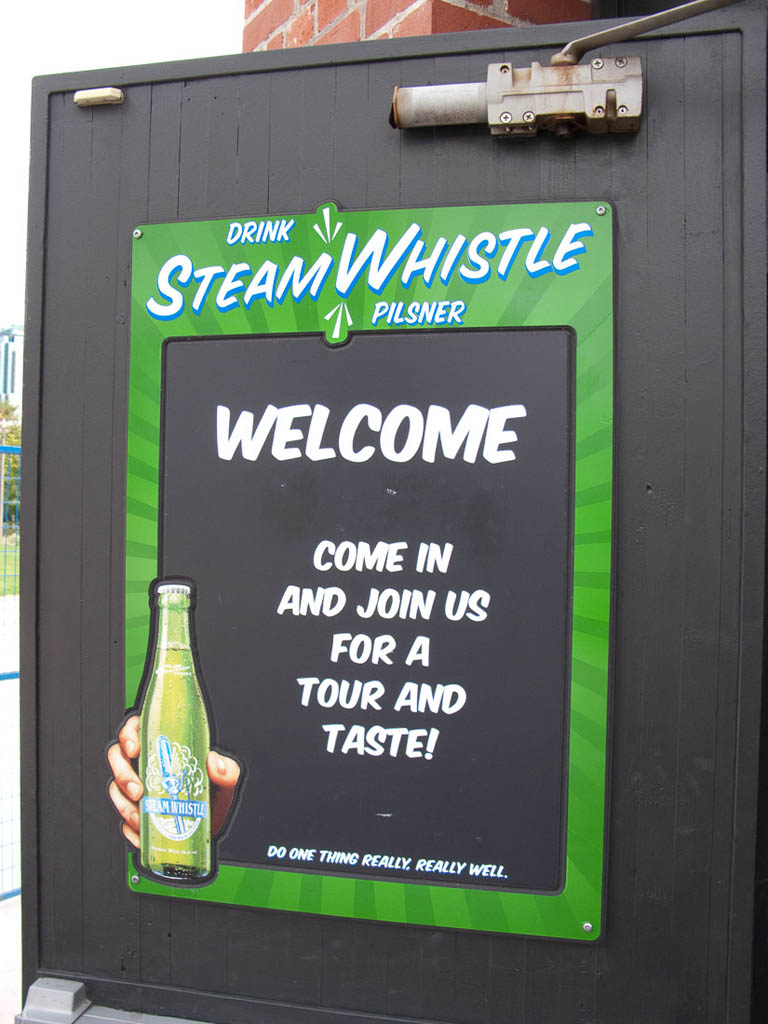 But first, of cours, I had a few tastes!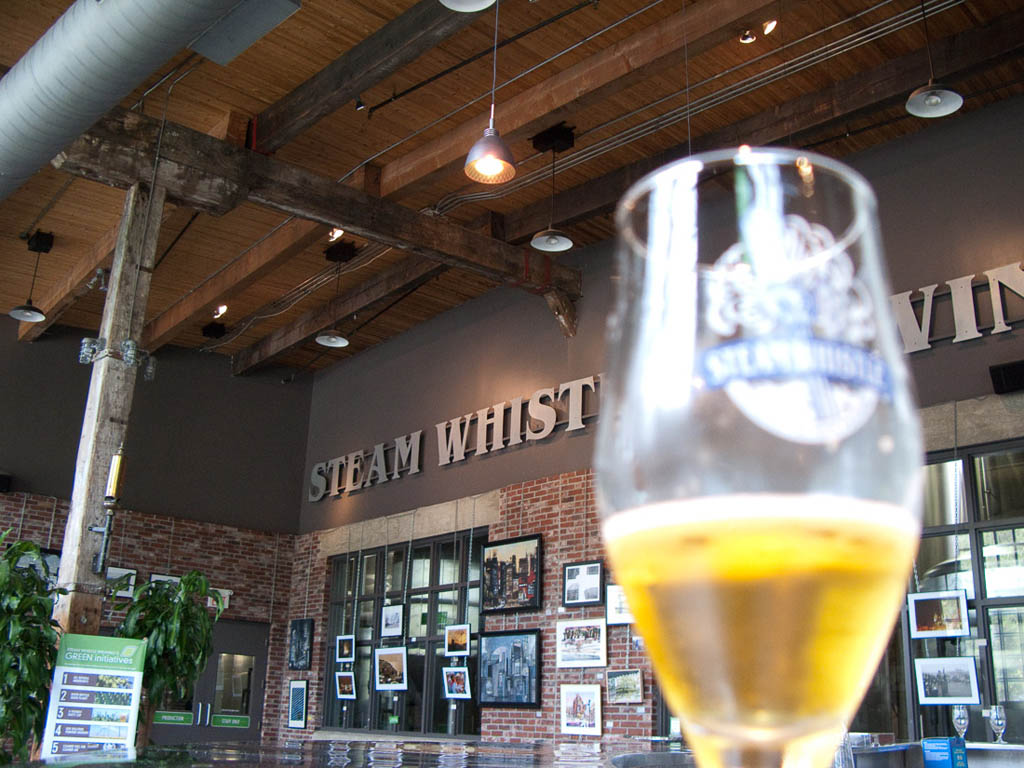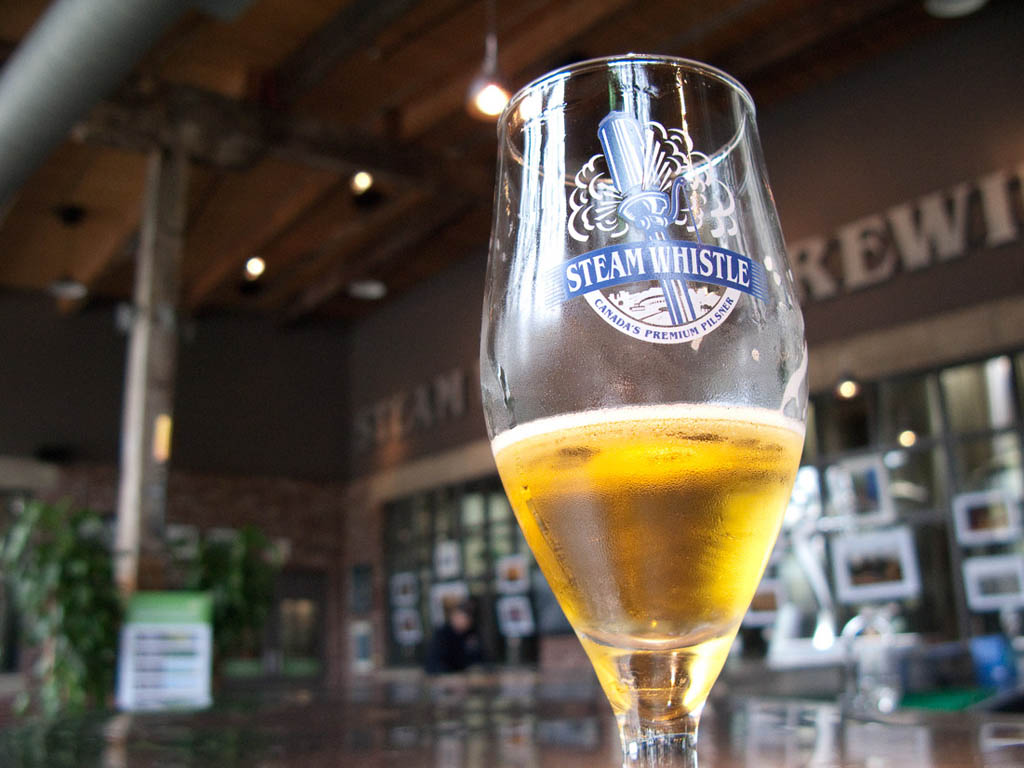 The actual tour was very informative and the guide was fantastic. We were able to see so many of the steps of brewing a commercial beer!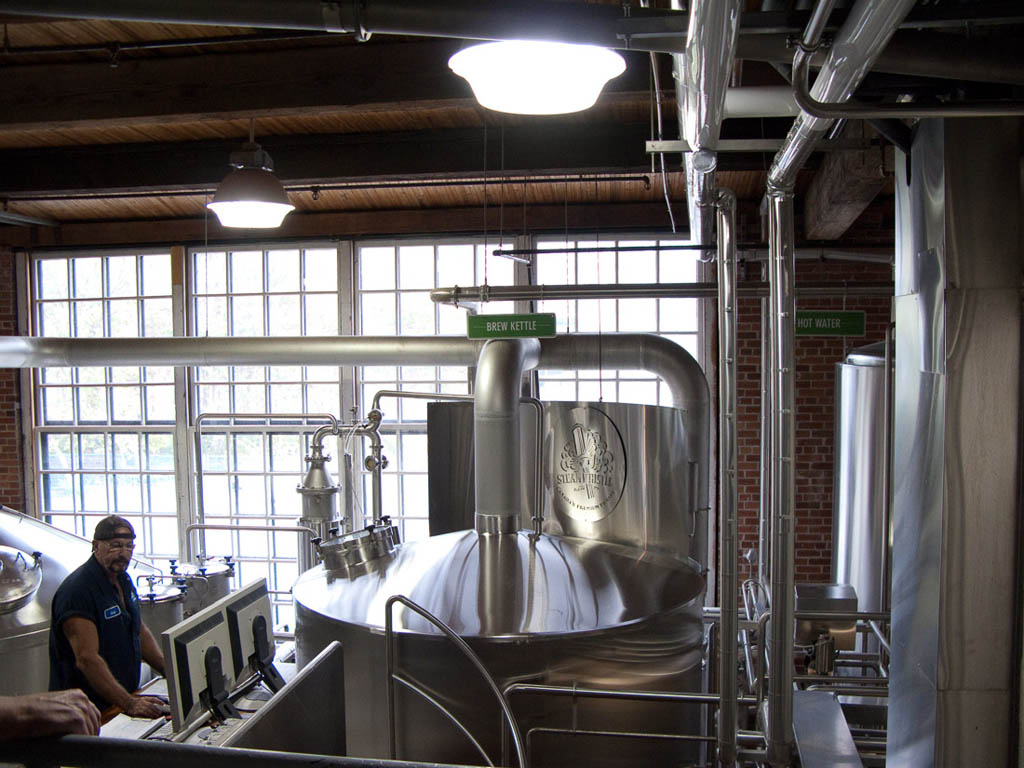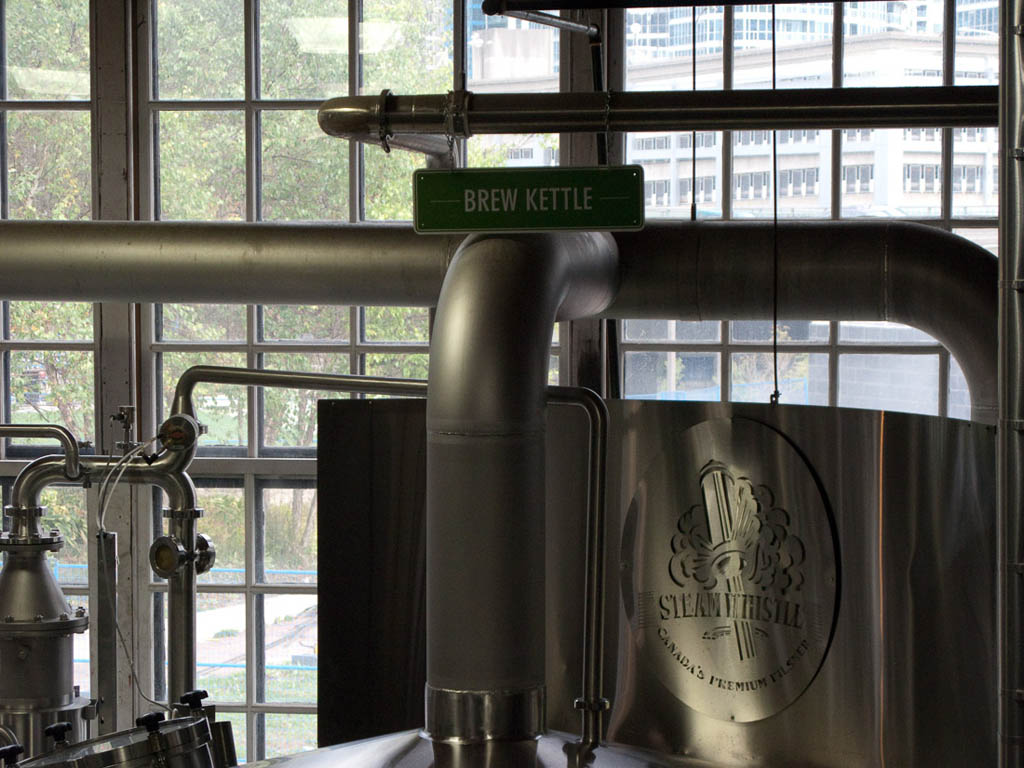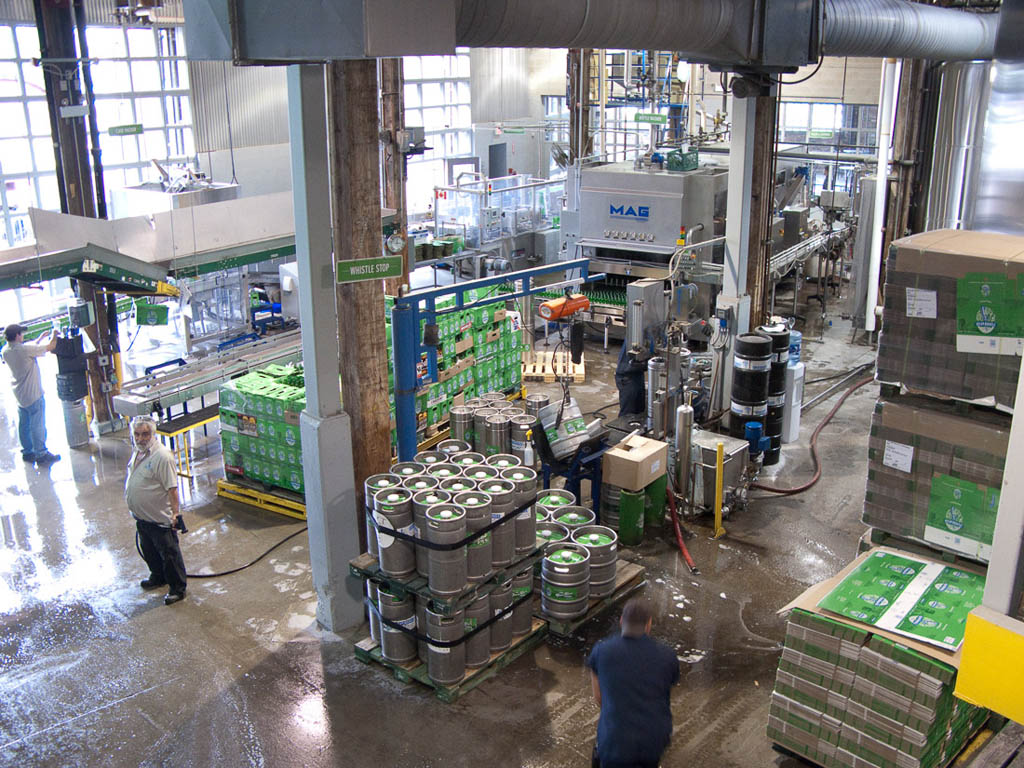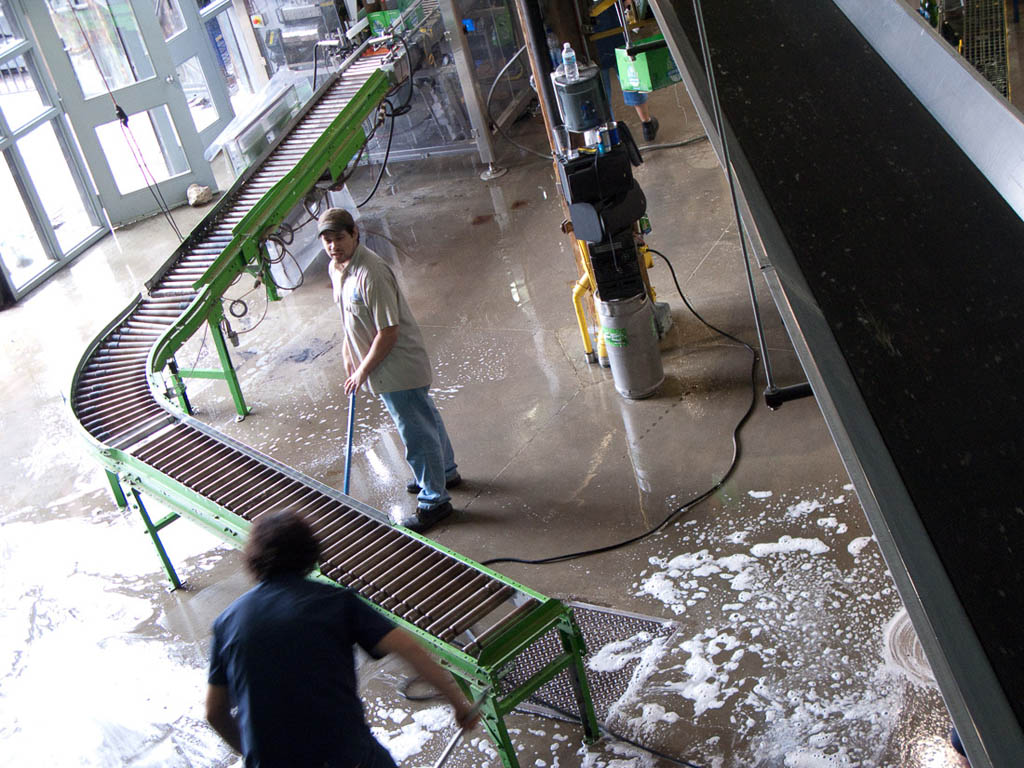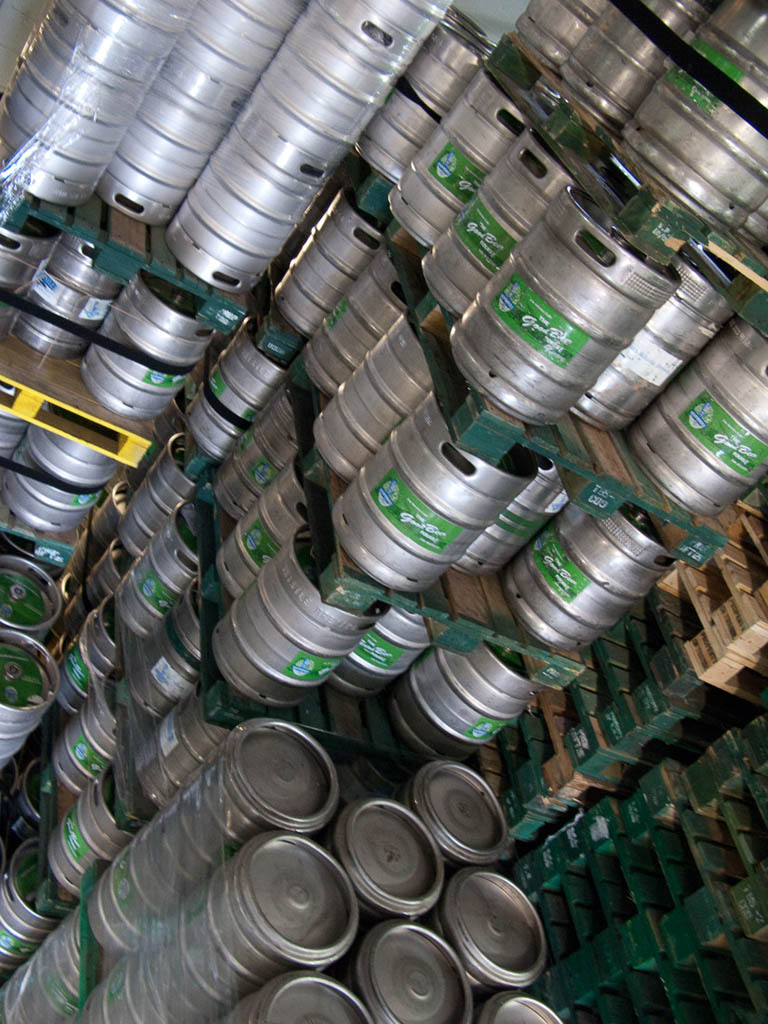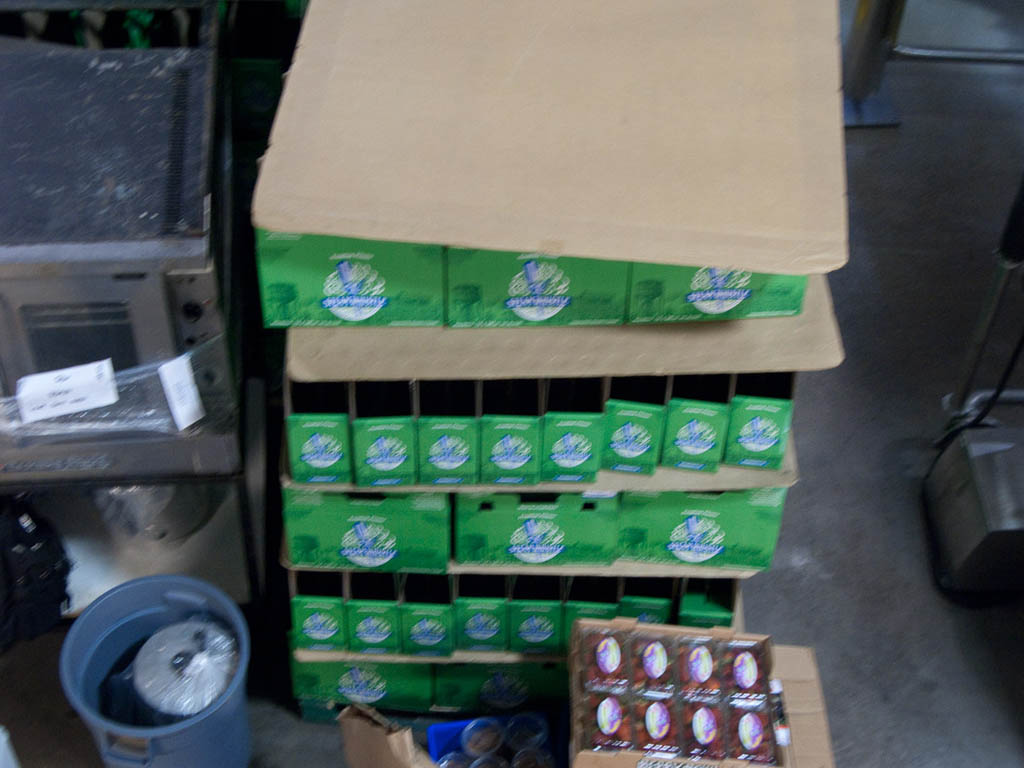 And also very fun was the ingredients for beer set out on a table, so we could smell the individual ingredients to see how they each make up beer!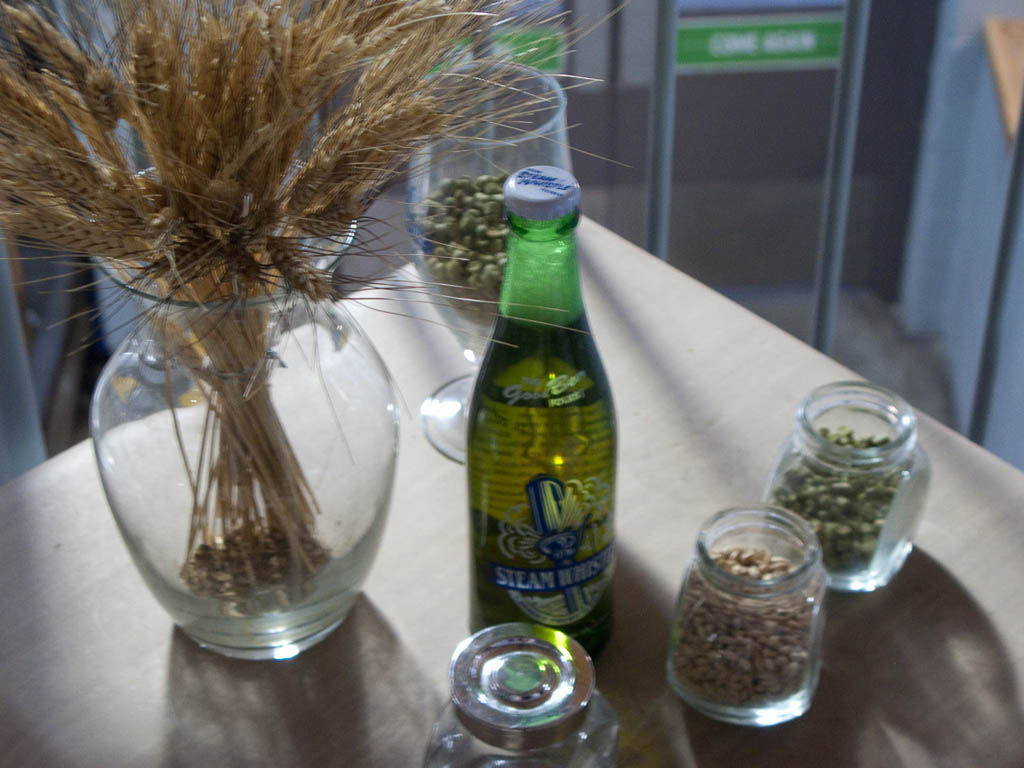 Ferry Boat to Centre Island
Another stop for us in Toronto was Centre Island. It was gorgeous, but wow, was it empty. I guess not many folks go there in October. It wasn't terribly cold or anything, but I'm guessing it must be just a bigger summer destination.
The ferry ride to Centre Island gave fantastic views of the Toronto skyline.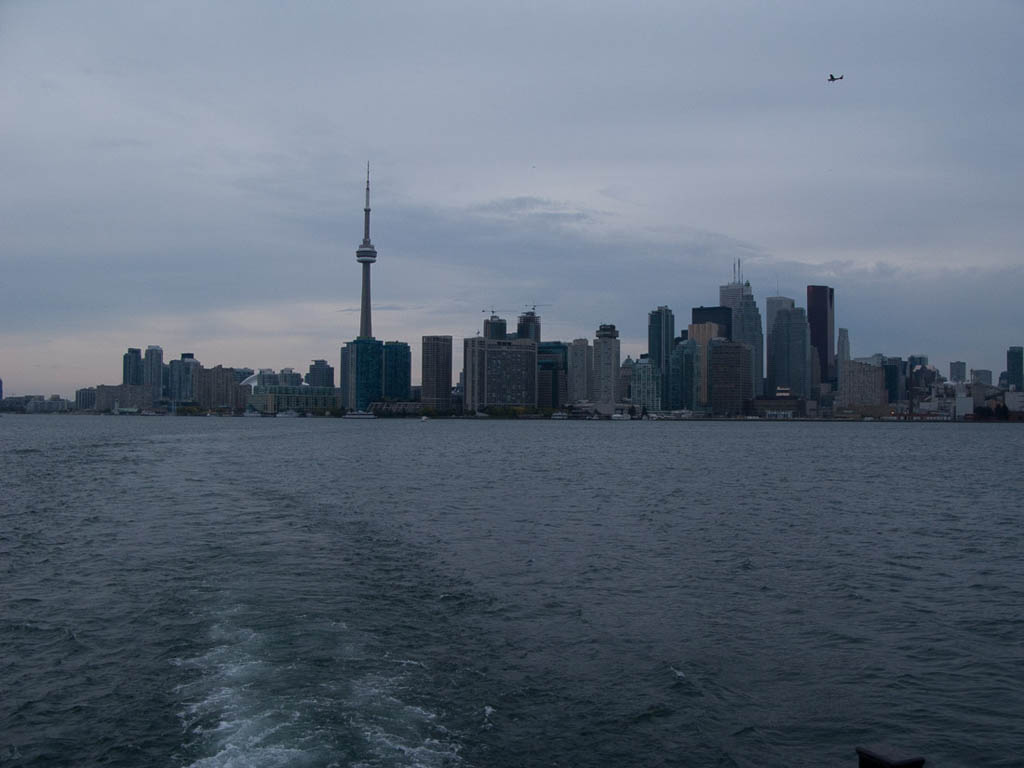 There were stunning parts of Centre Island, like these: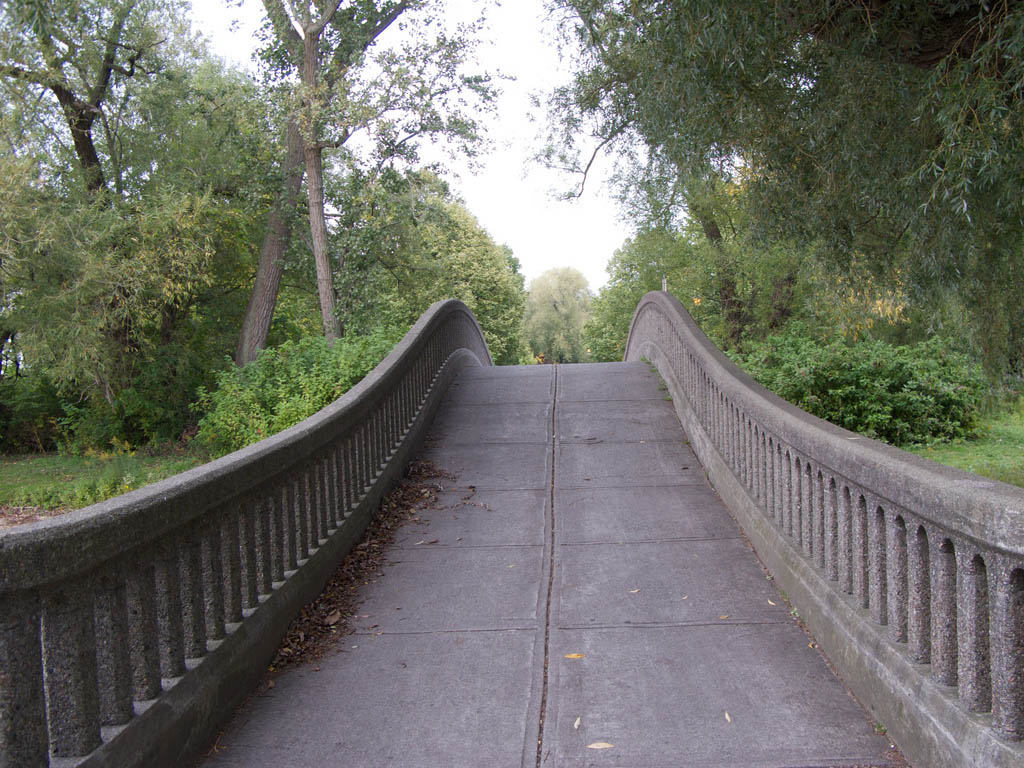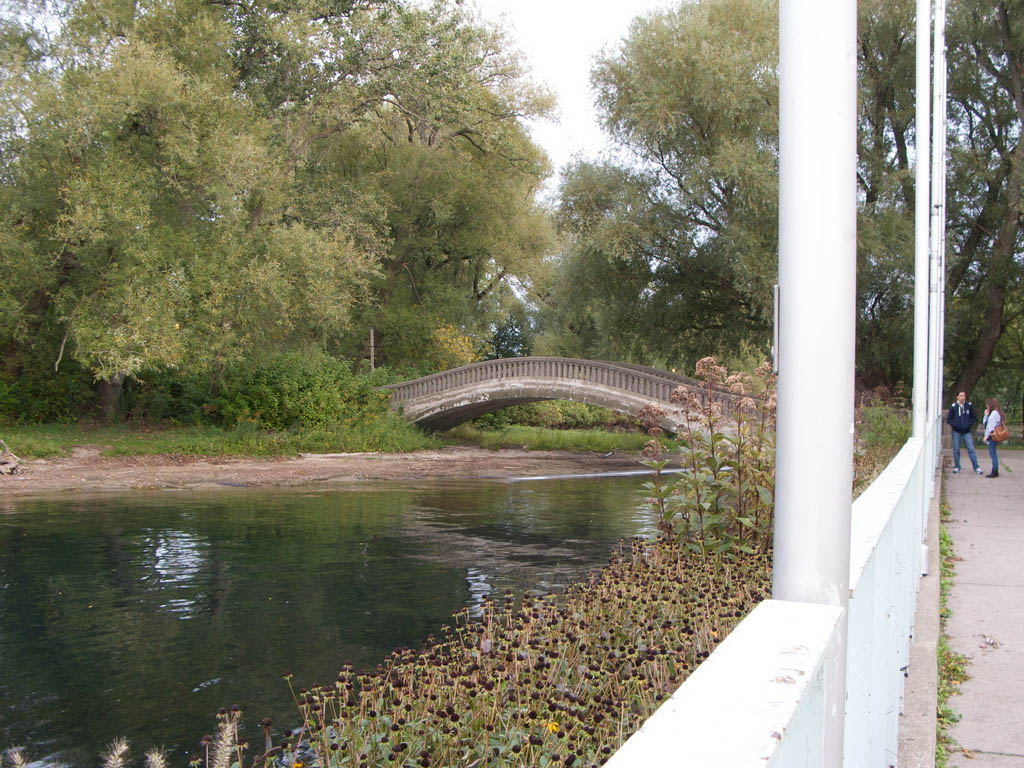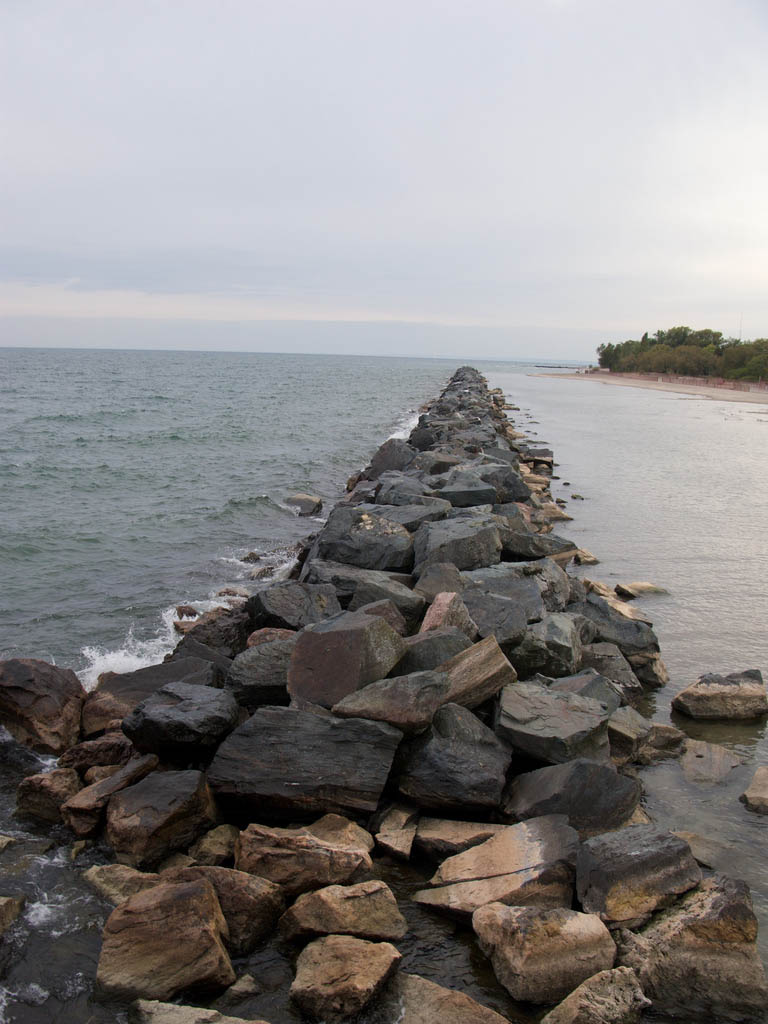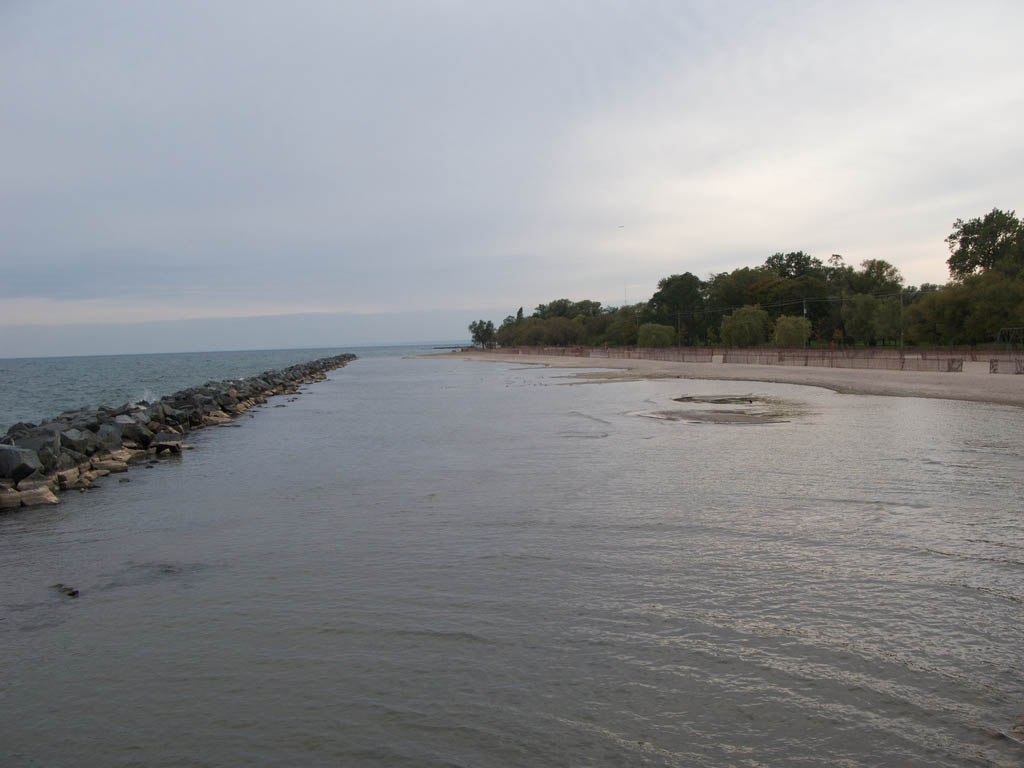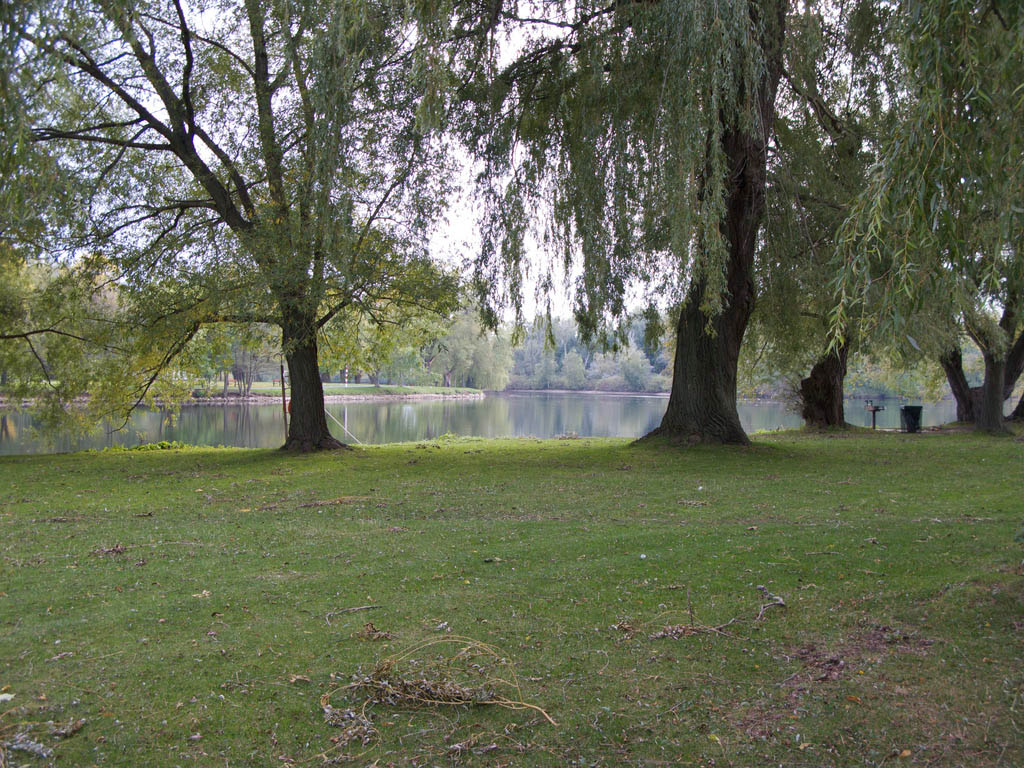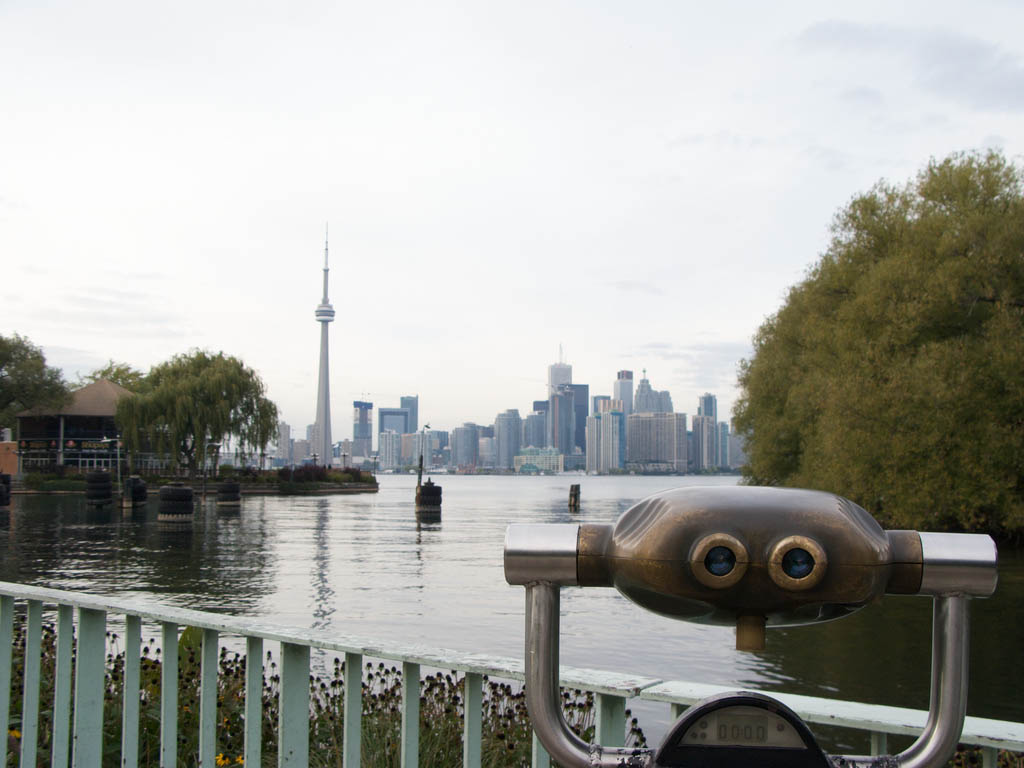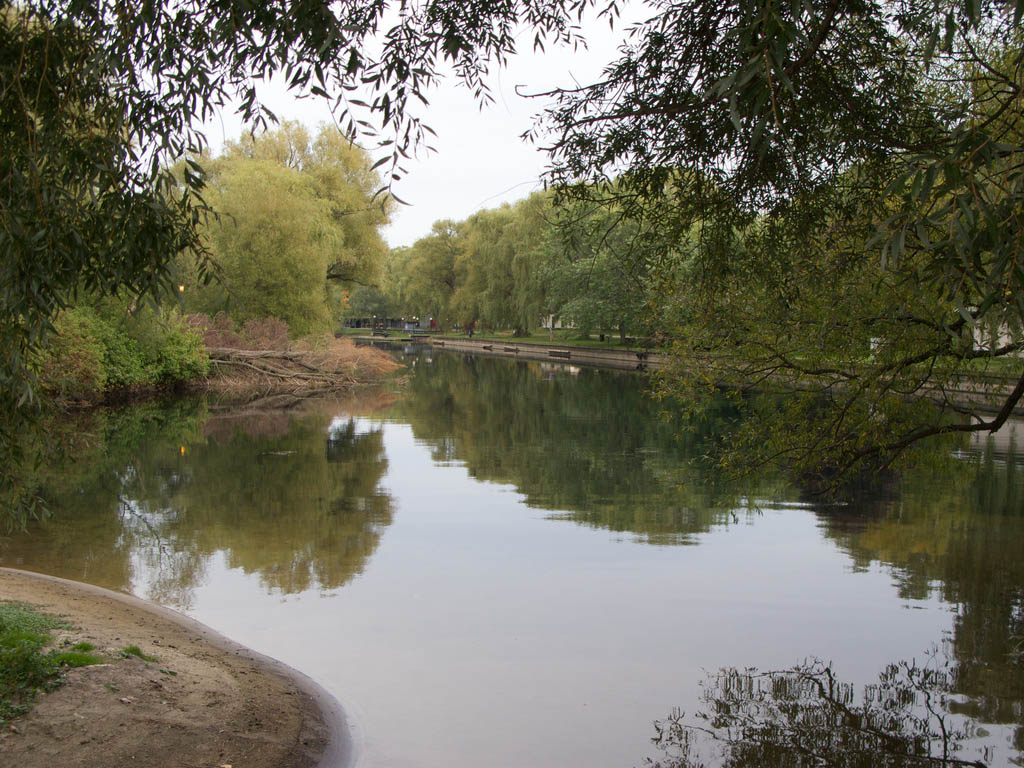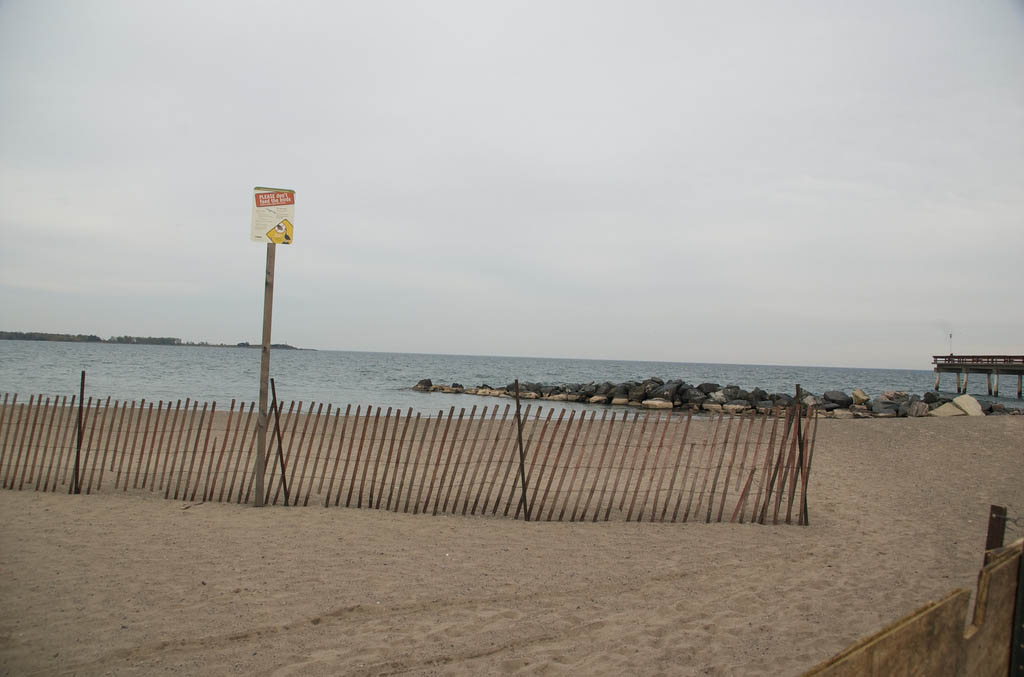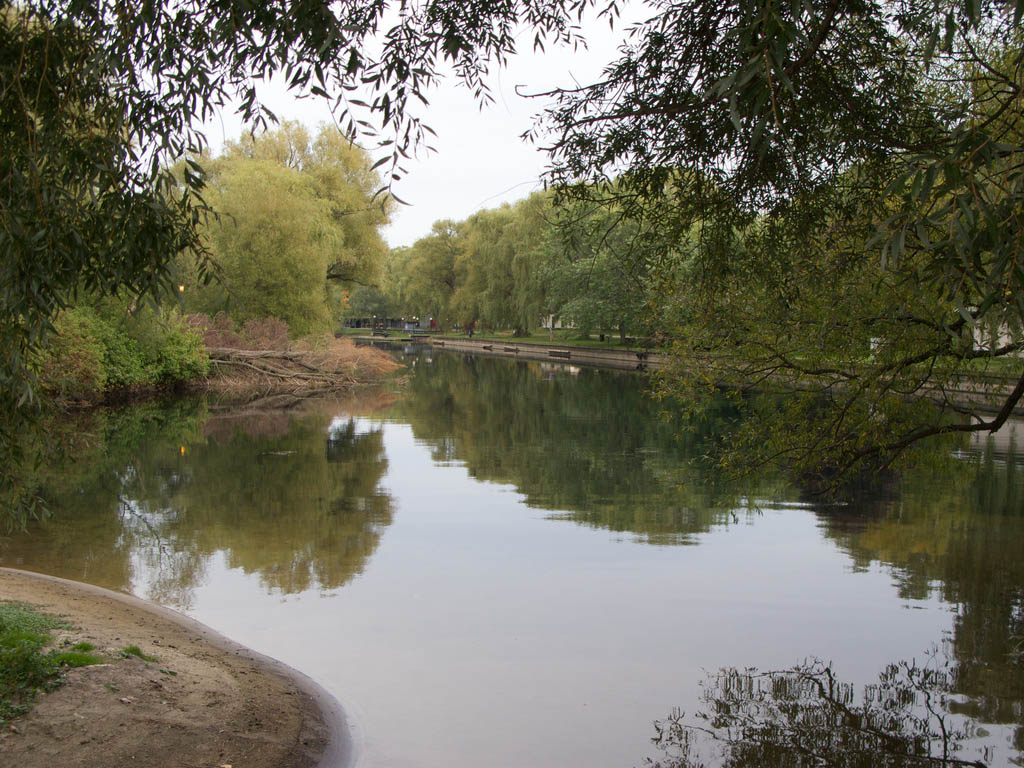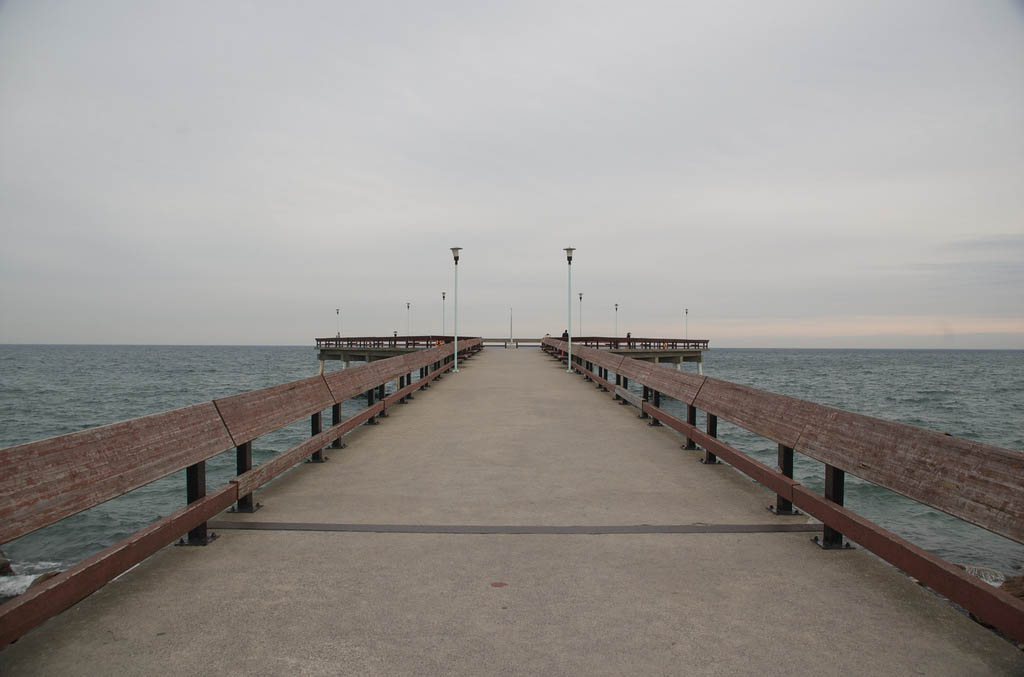 And then there were times that the area just seemed so empty, like it was abandoned or something! But really, we found it charming and peaceful!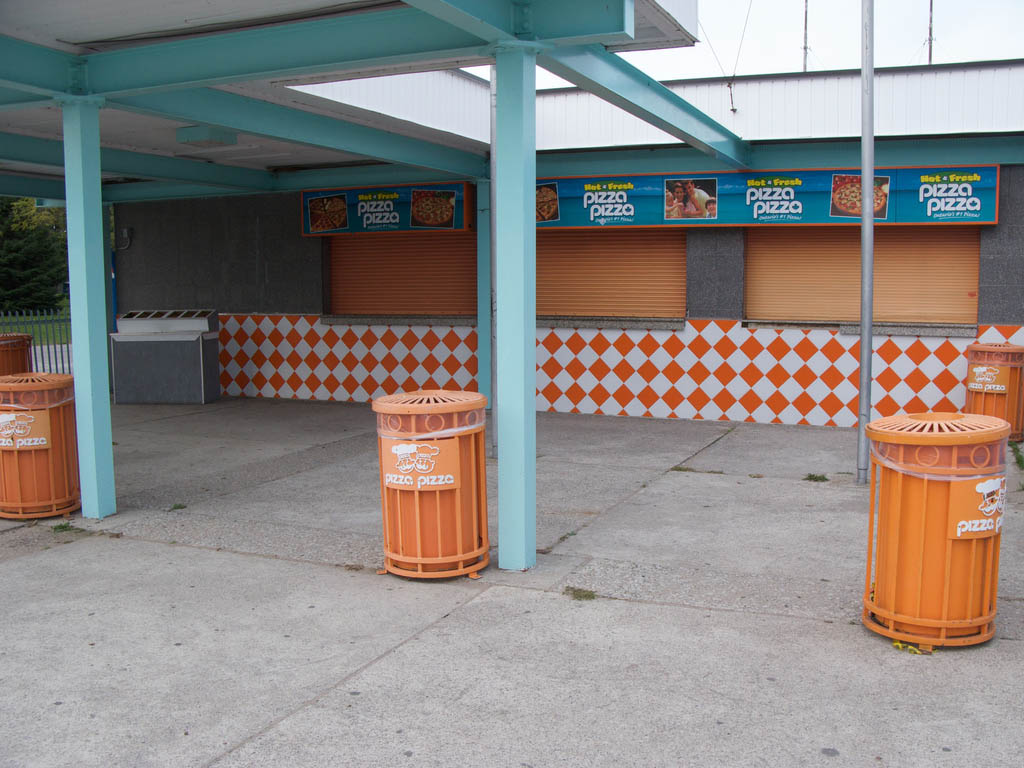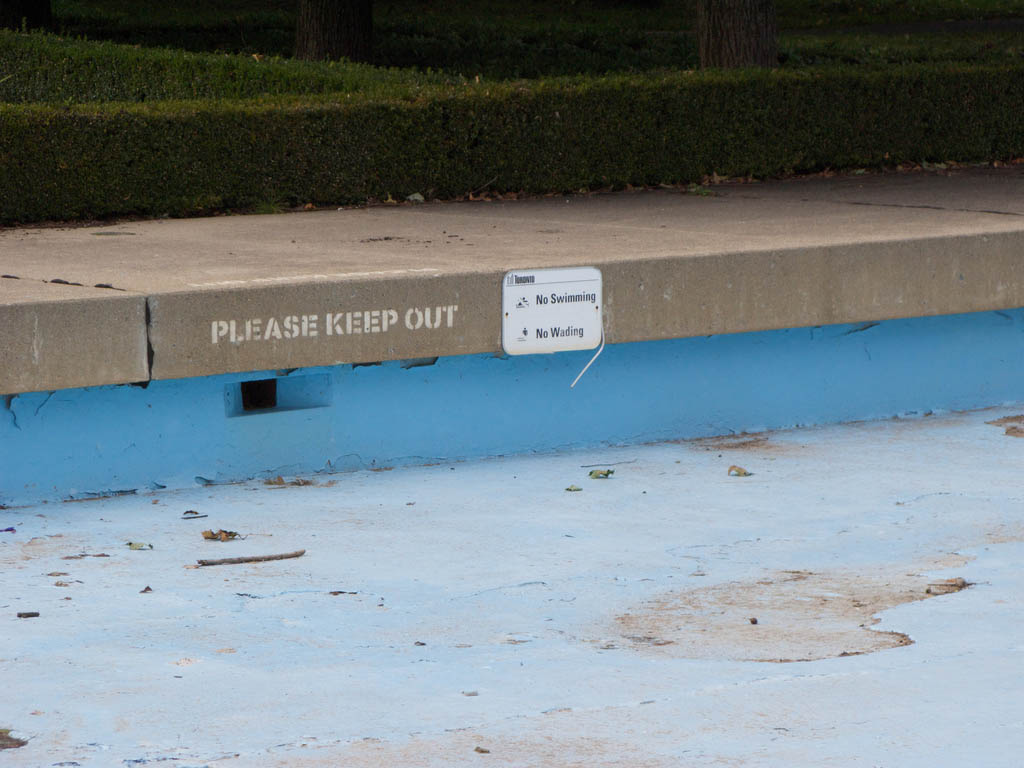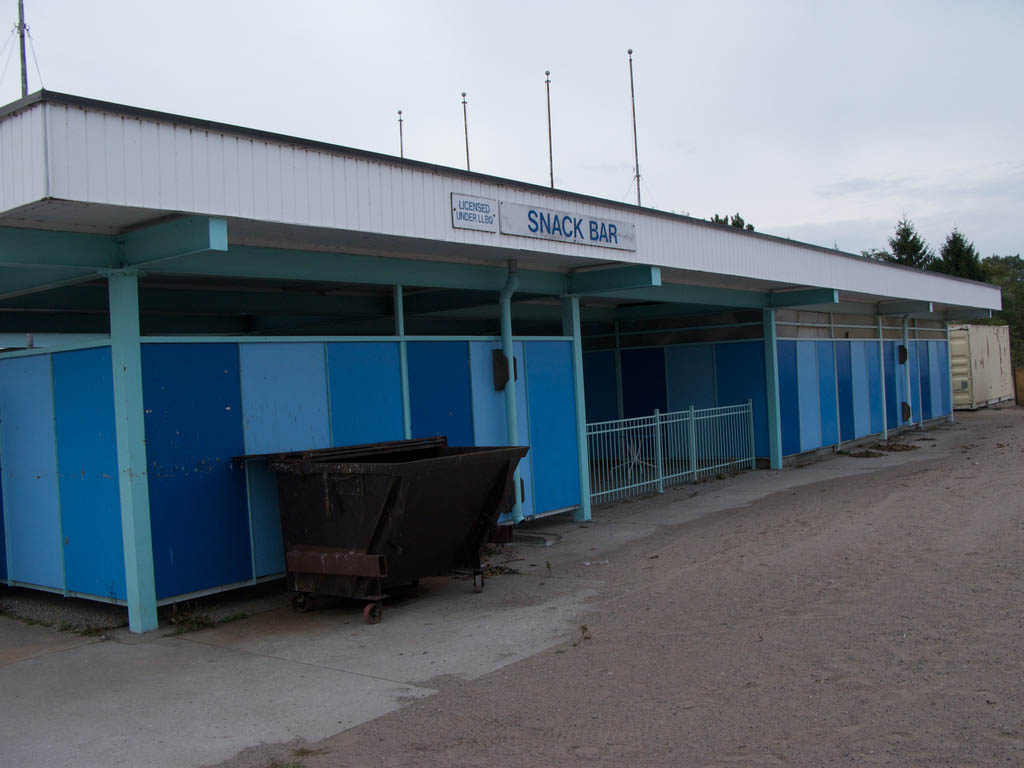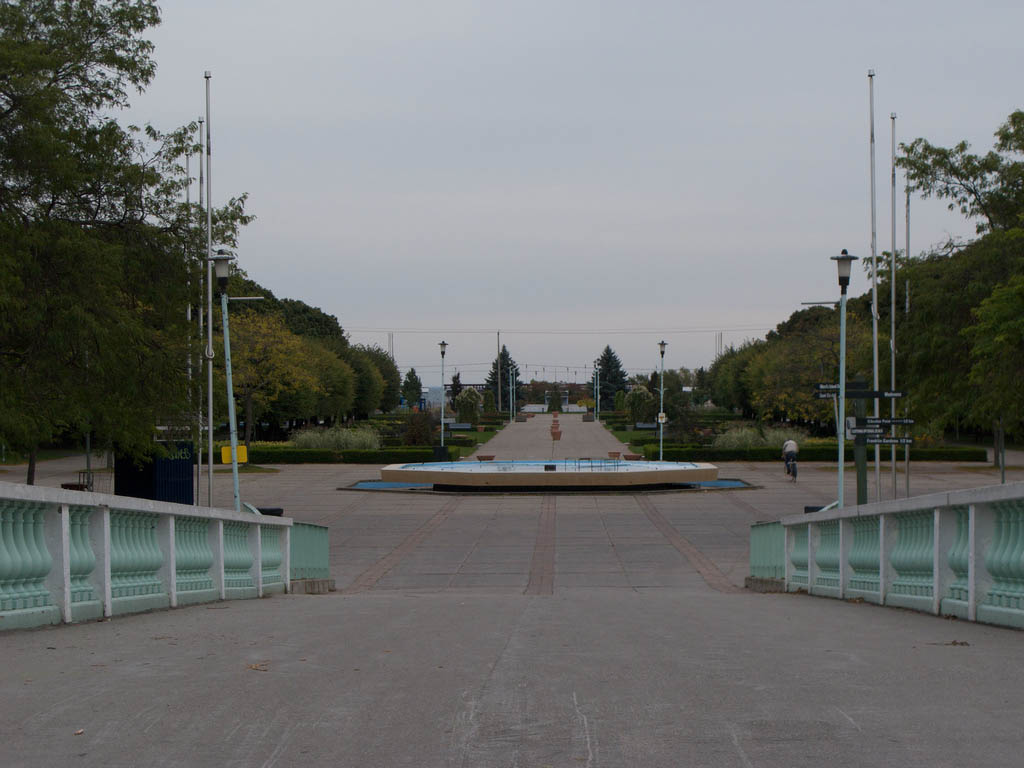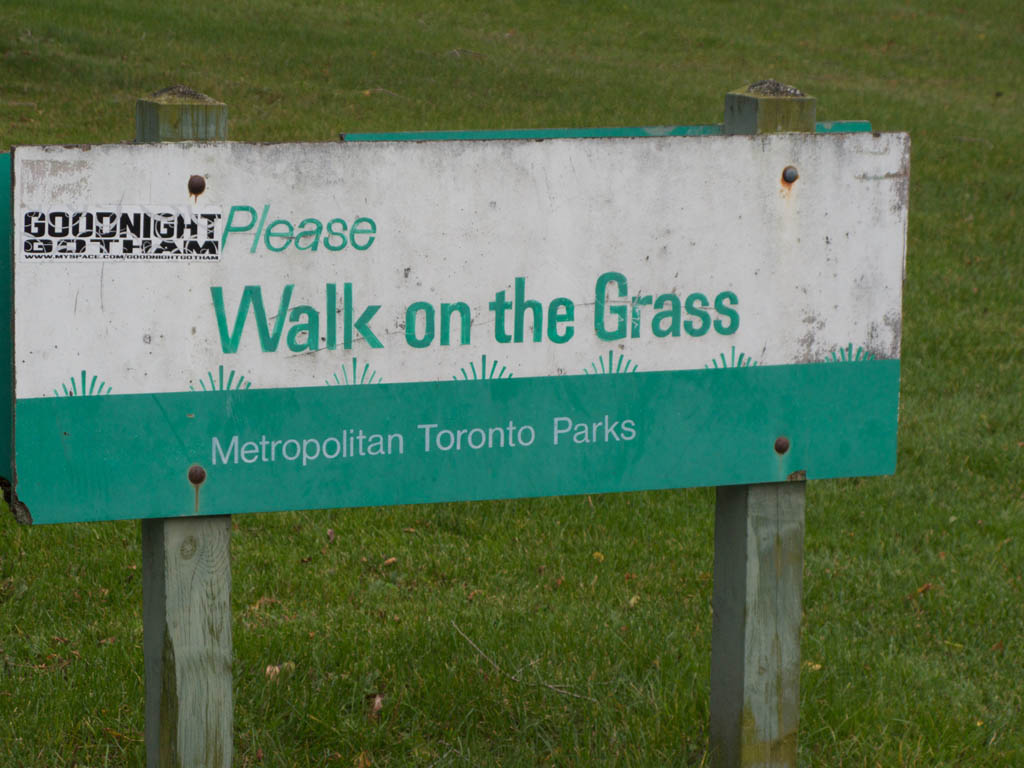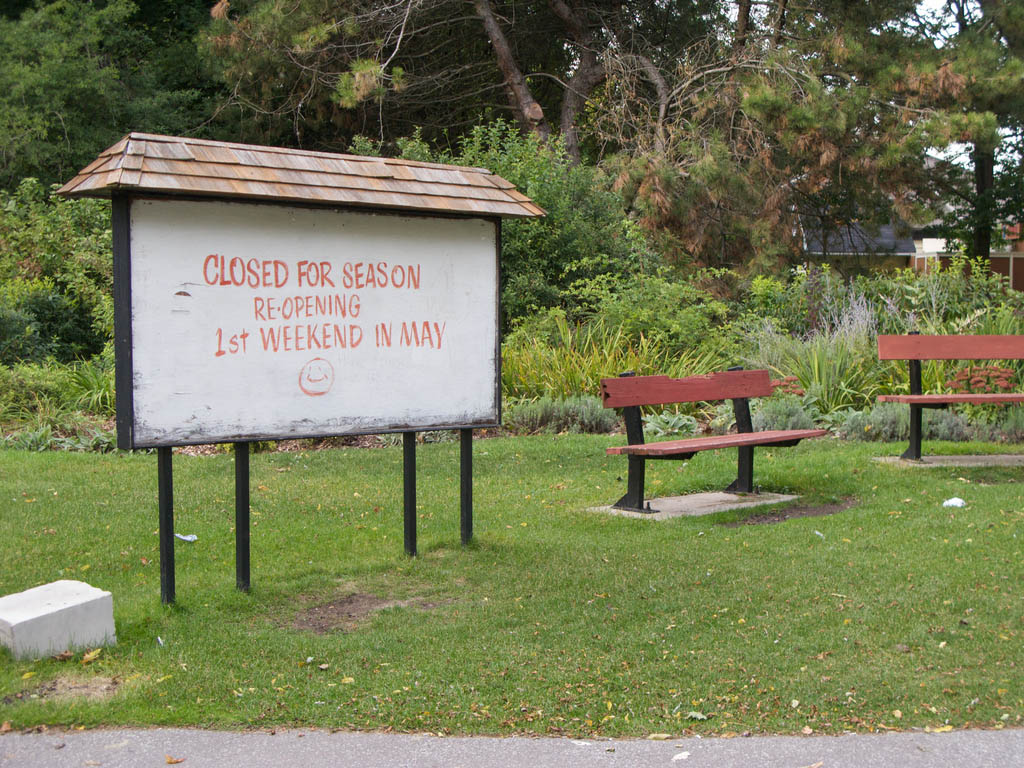 We planned on having one more full day in Toronto, but the next day, it was just pouring down rain, and it was forecast to continue to rain the rest of the day. So, we called the hotel front desk, and were were able to check out a day early, penalty free.
We began our long drive home to Northern Virginia. Luckily the rain subsided as drove farther south.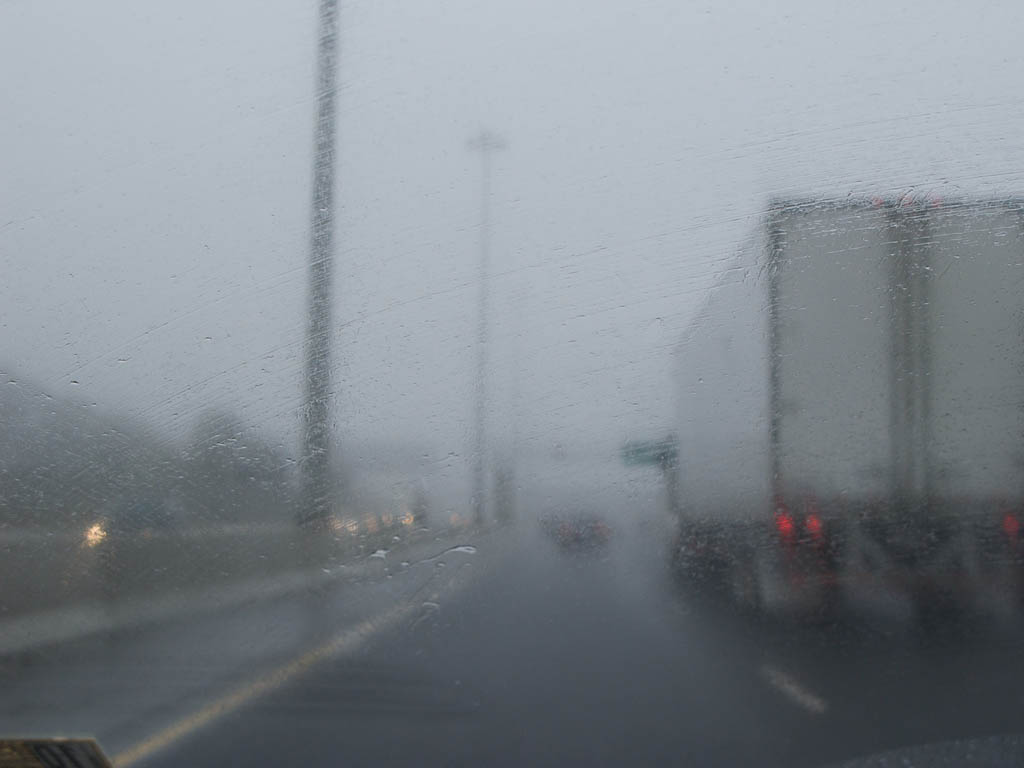 We had a blast on our Ontario Road Trip! Have you been to Niagara Falls or Toronto? What did you think?
---
Toronto – Ontario Road Trip 2009 (Blast from the Past)