This post may contain affiliate links. Please see my advertiser disclosure for more details.
Gifford Pinchot State Park Camping Trip, Part 2
---
Our camping trip weekend was a bit different than our previous camping trips in that, well, we didn't actually spend much time in the actual park! Usually we'd take time to hike trails (I use the word "hike" very loosely here since I'm no adventurer!) and stop by the visitor's center, but we just ran out of time on this trip. We spent most of our time at fun sites nearby.
Pennsylvania Railroad Museum
One of those fantastic sites was the Pennsylvania Railroad Museum in Strasburg, PA.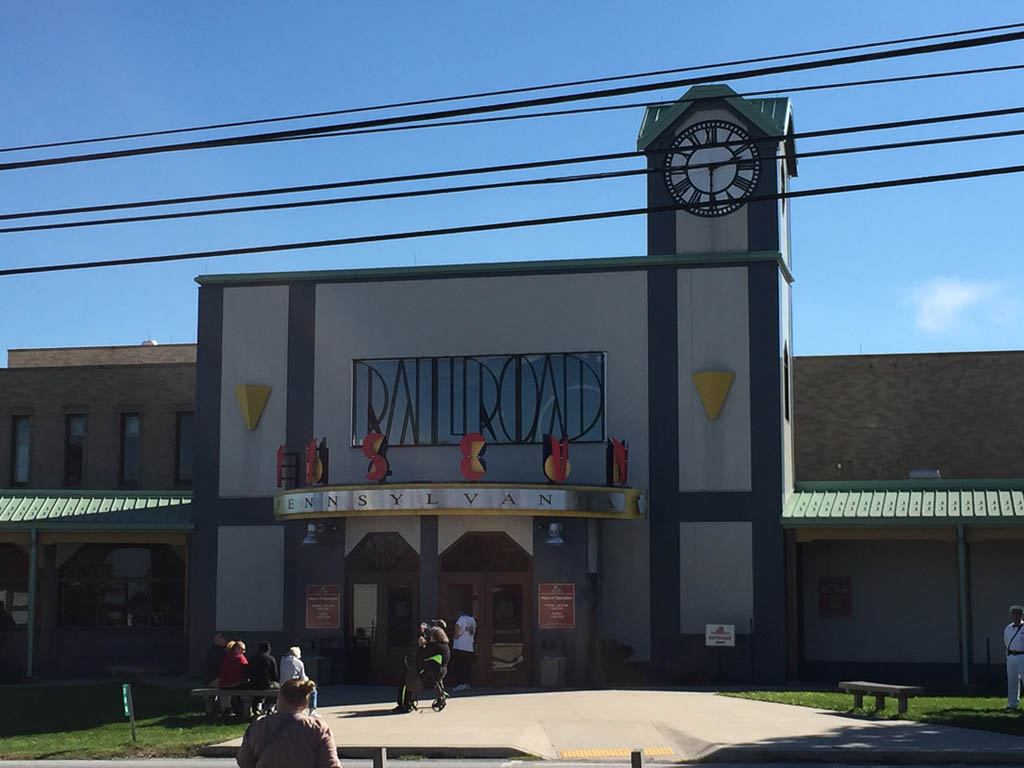 This place was FANTASTIC. Interesting from a historical perspective, but also a photographer's dream! The trains were stunning and so varied.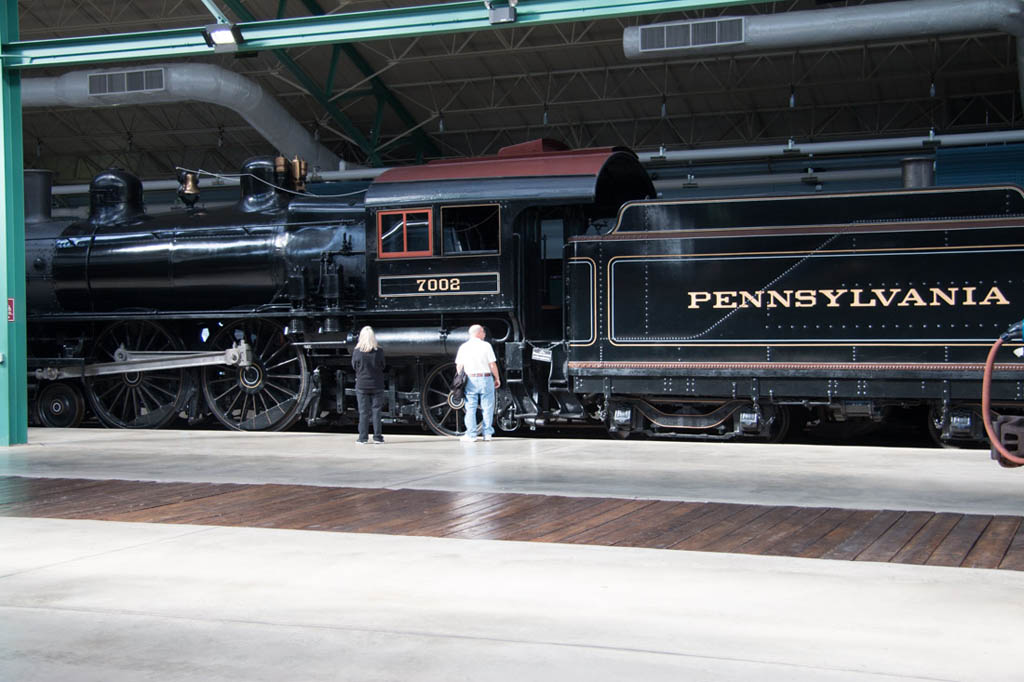 I'll let the photos do most of the talking here.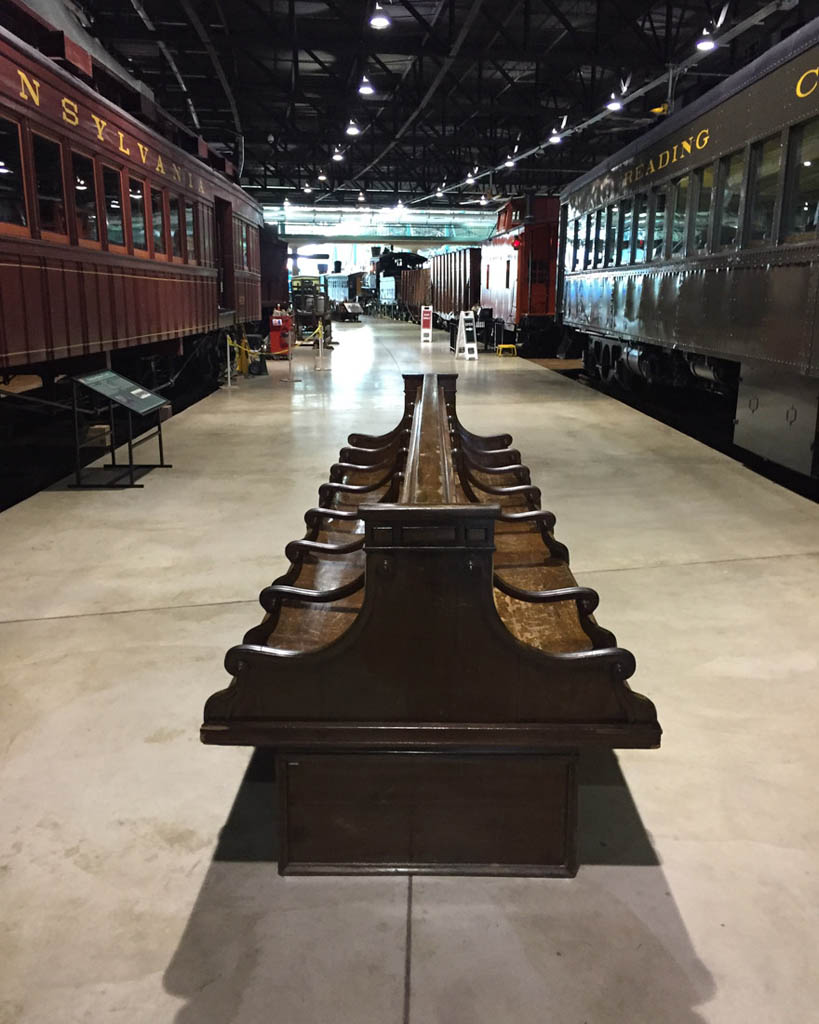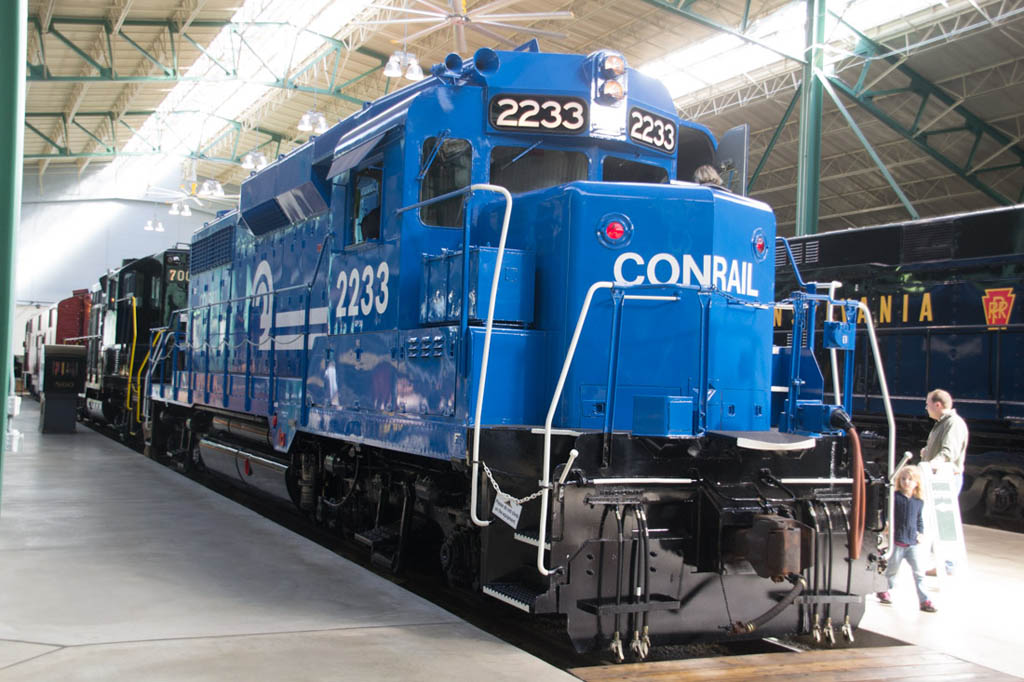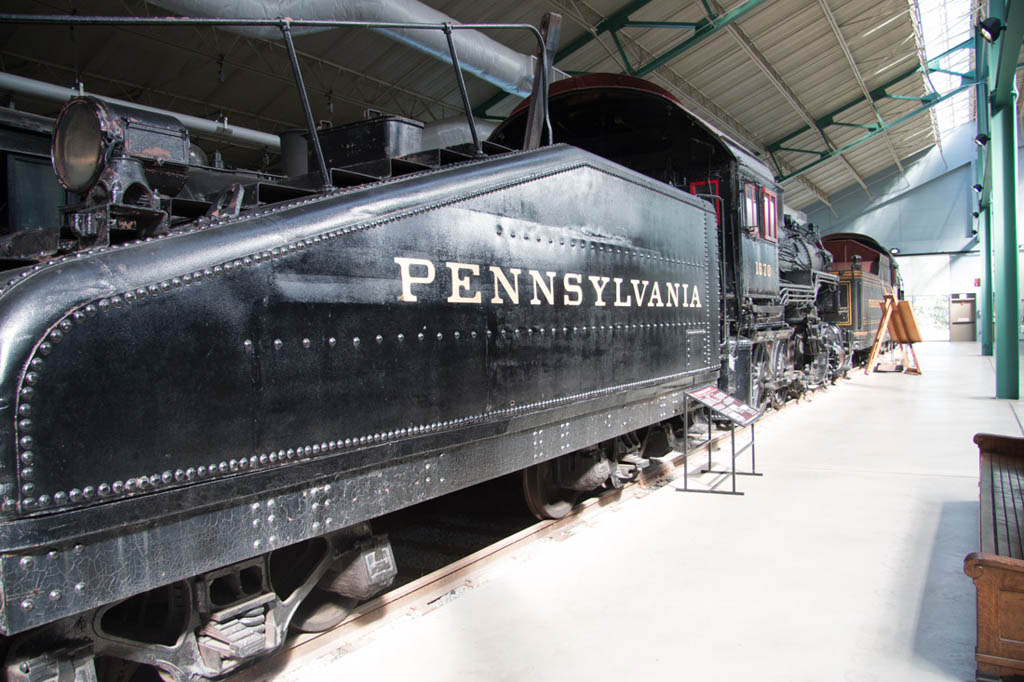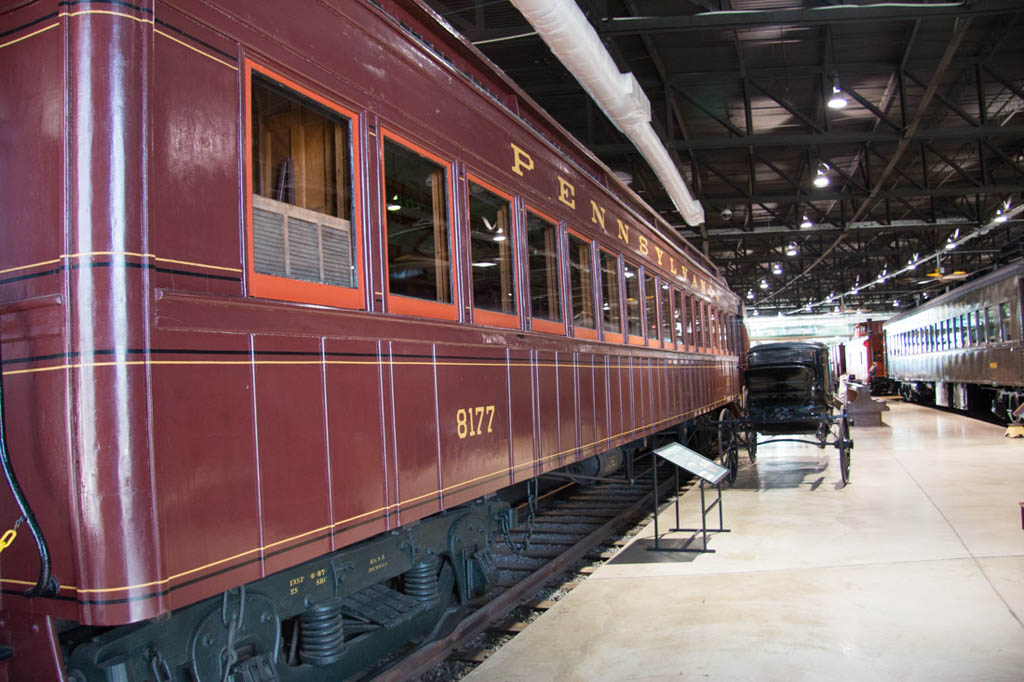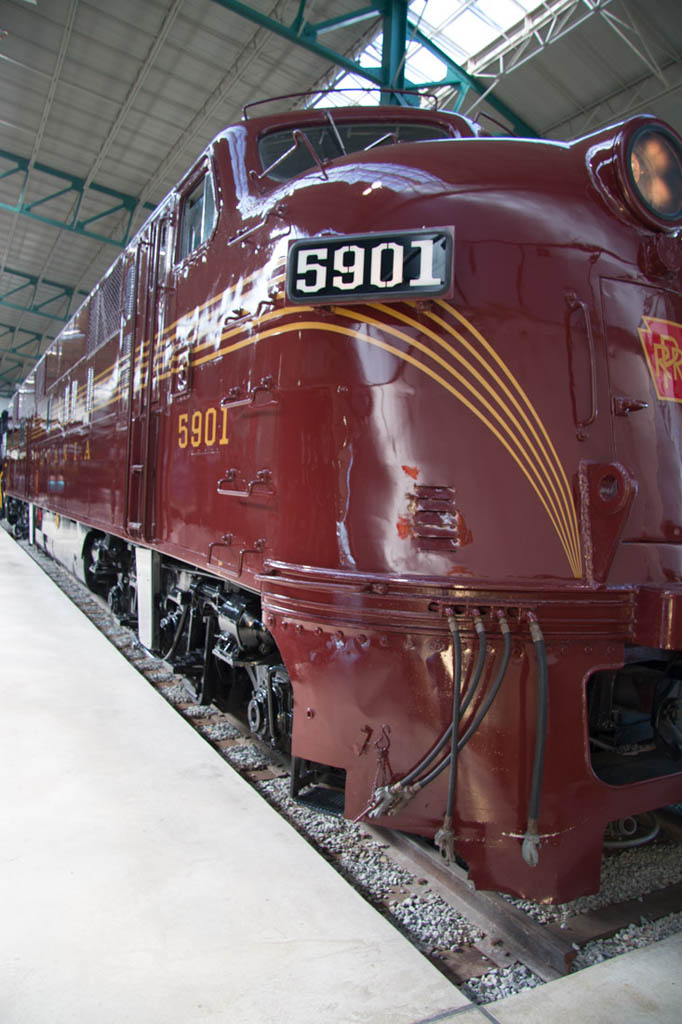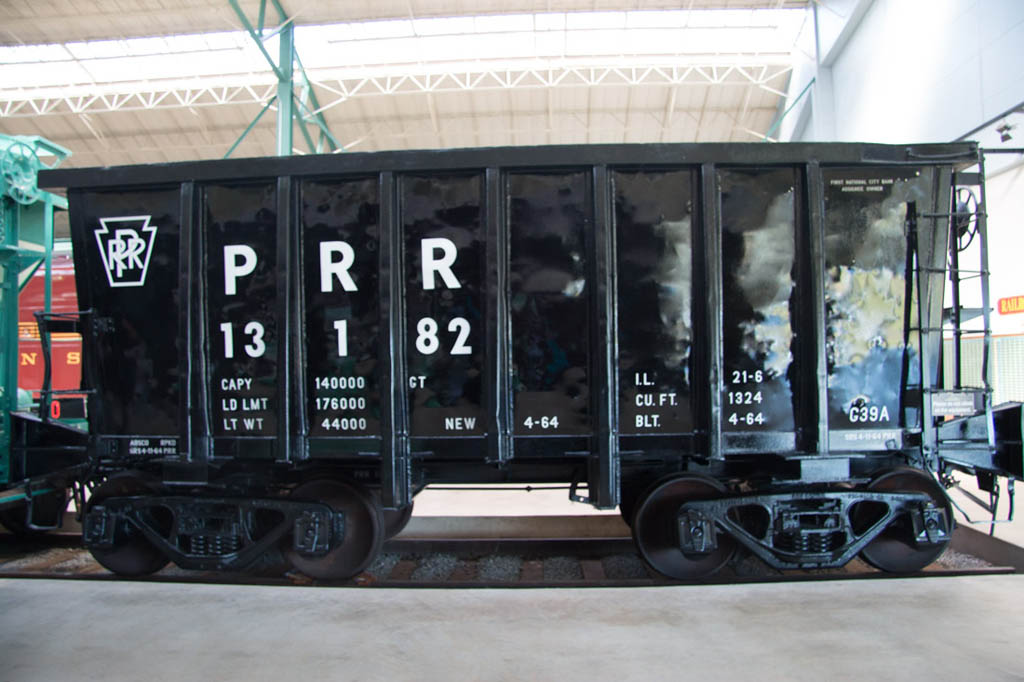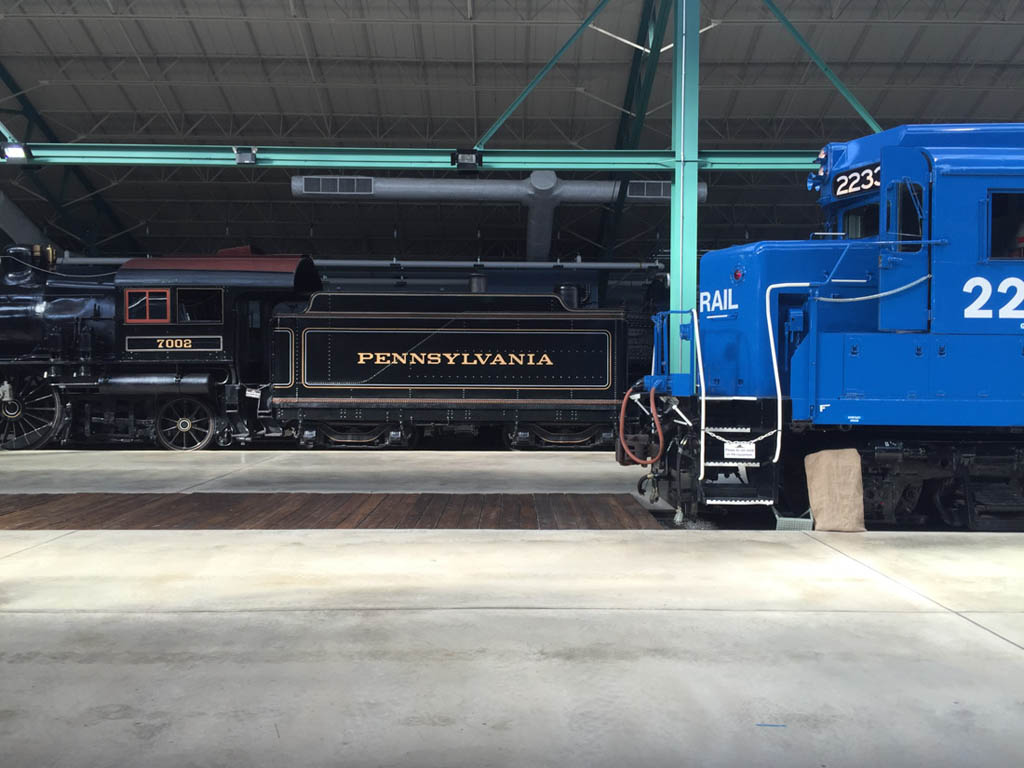 There was even an outdoor display of trains at the museum.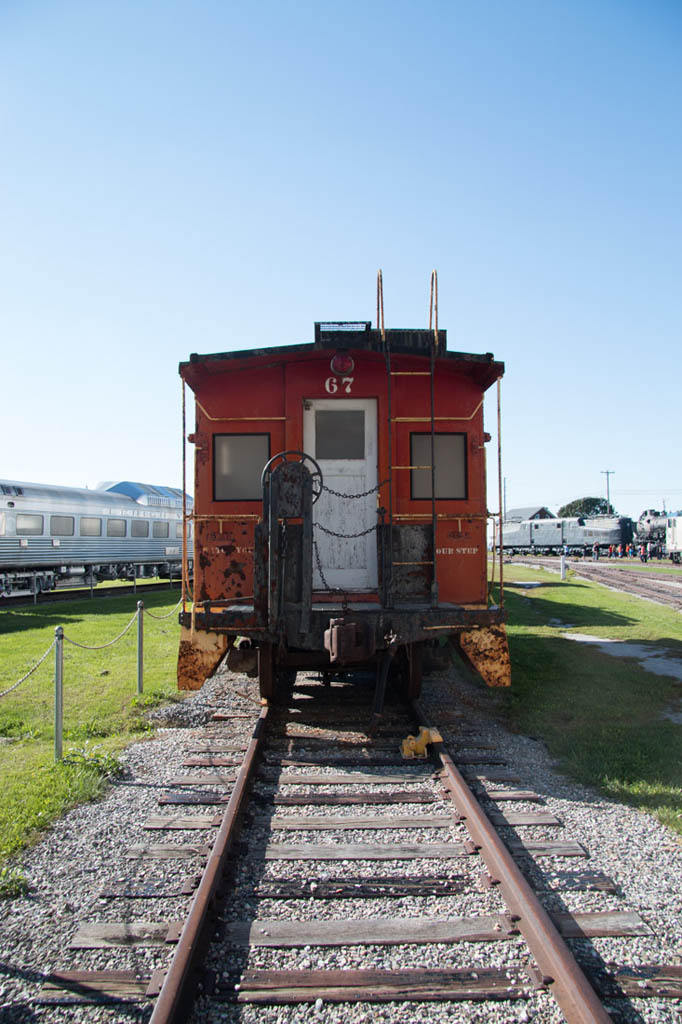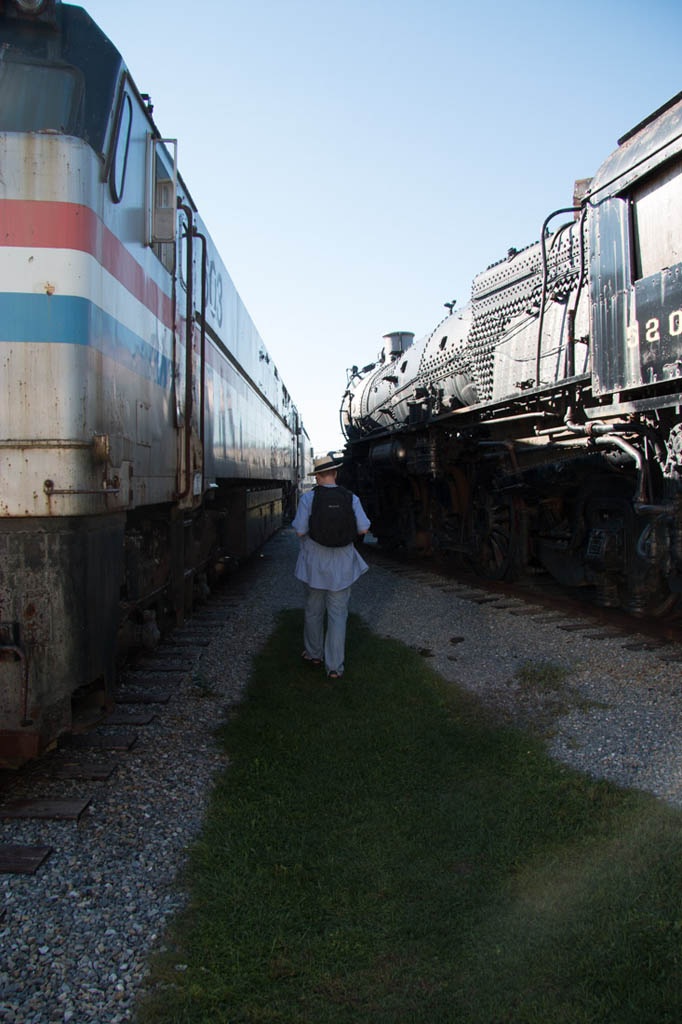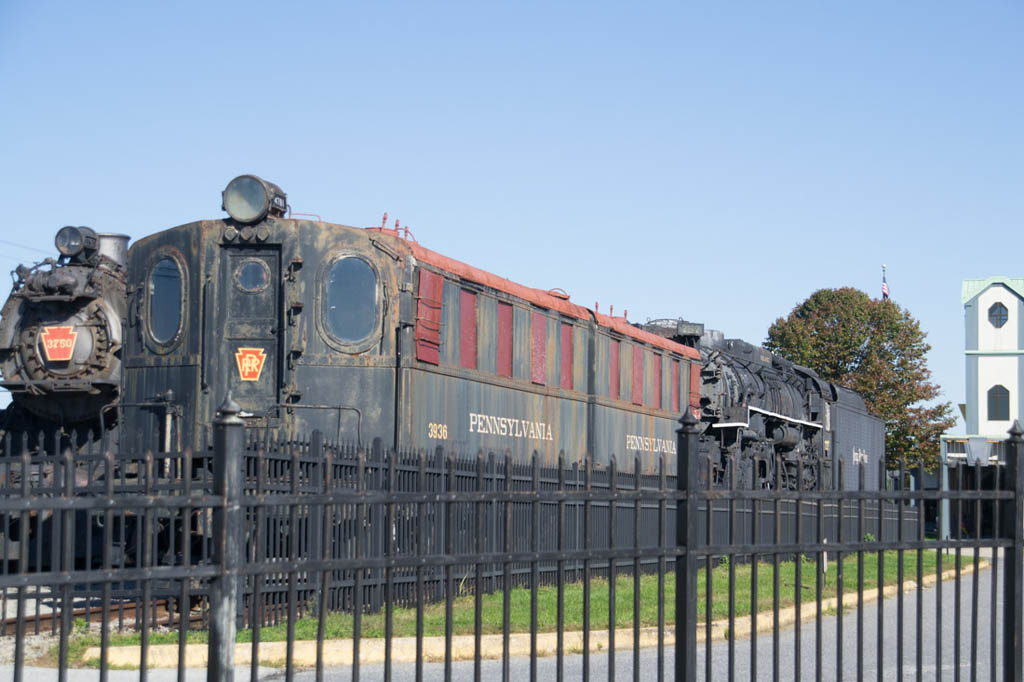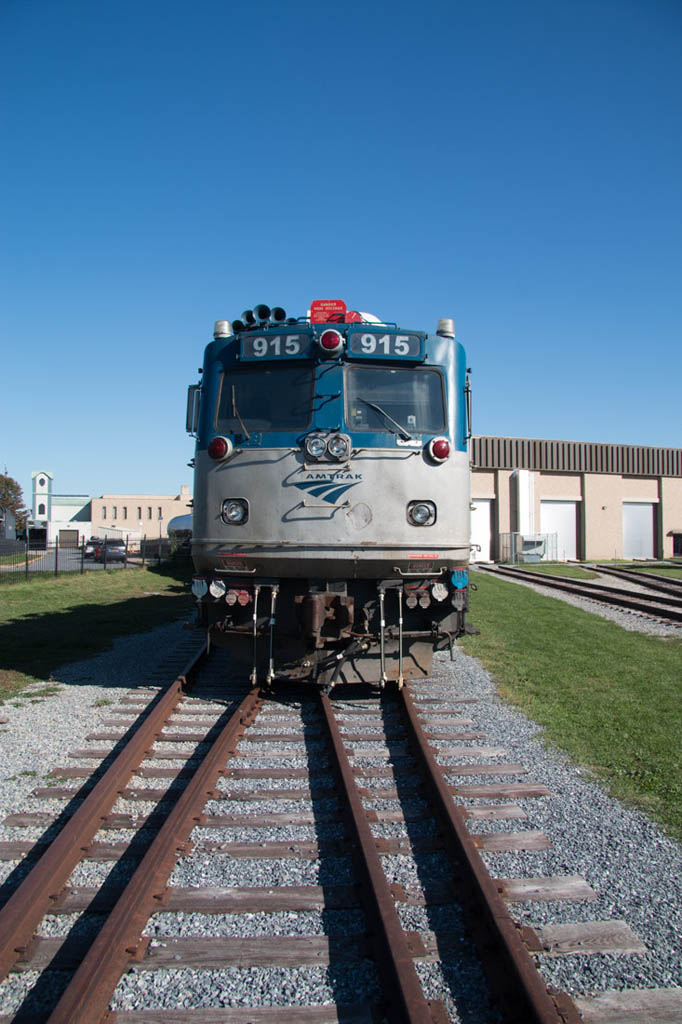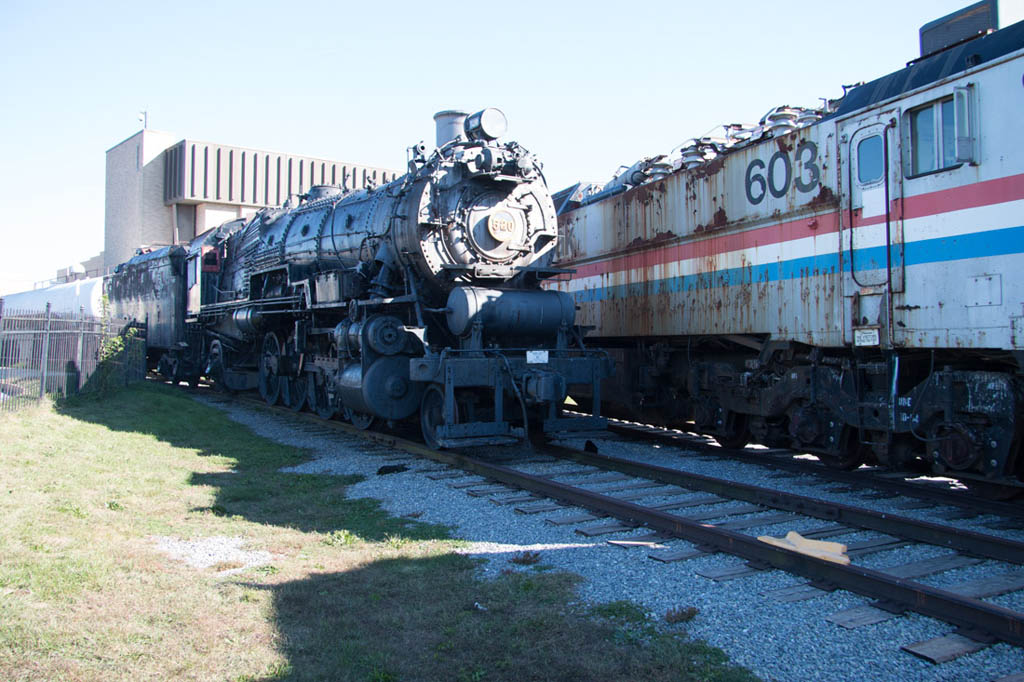 And back inside, we discovered that there were stairs to a catwalk-type area where you could view the trains from above!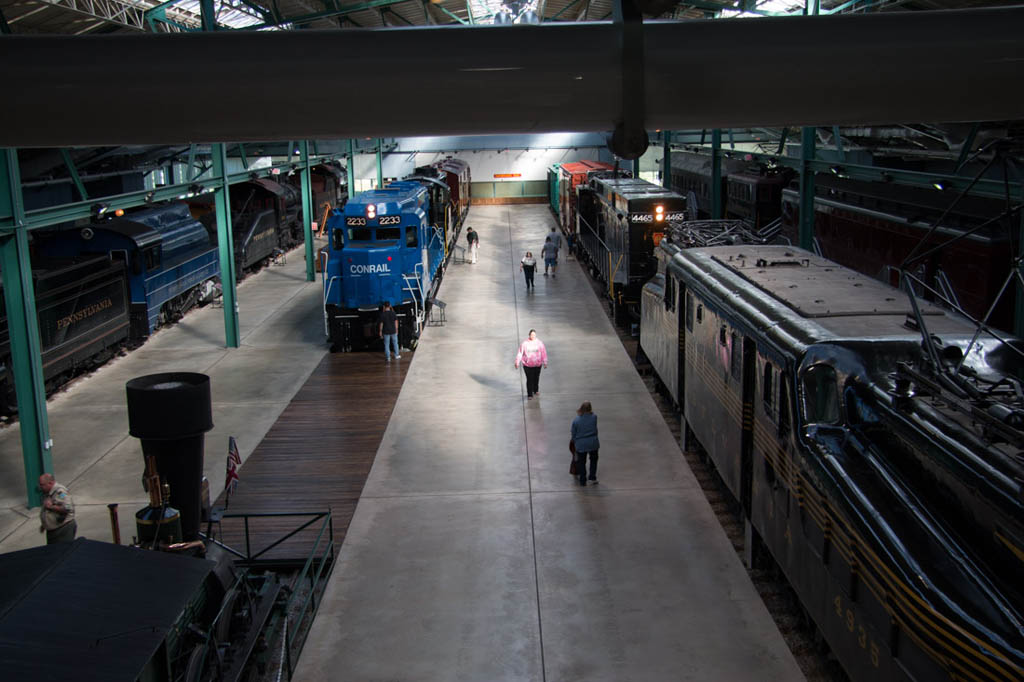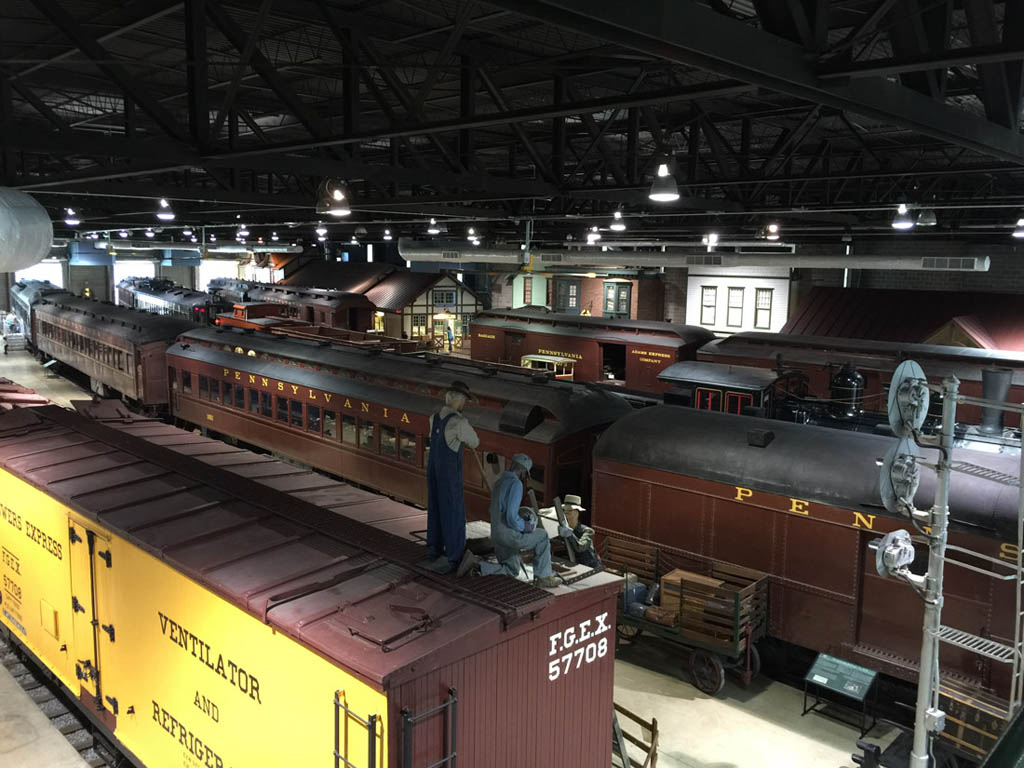 And there was one train that had an area underneath that you could walk under and see the train from below.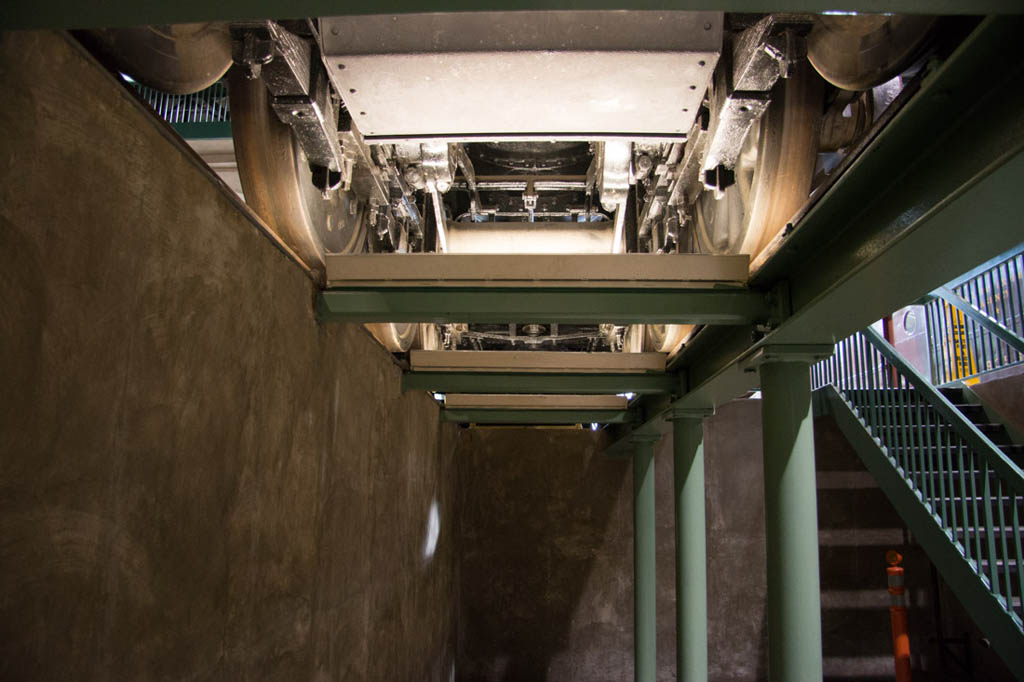 I know that there are true, genuine, "train people" in this world. I'm not one of them, but this was a fantastic spot for a visit. Highly recommend.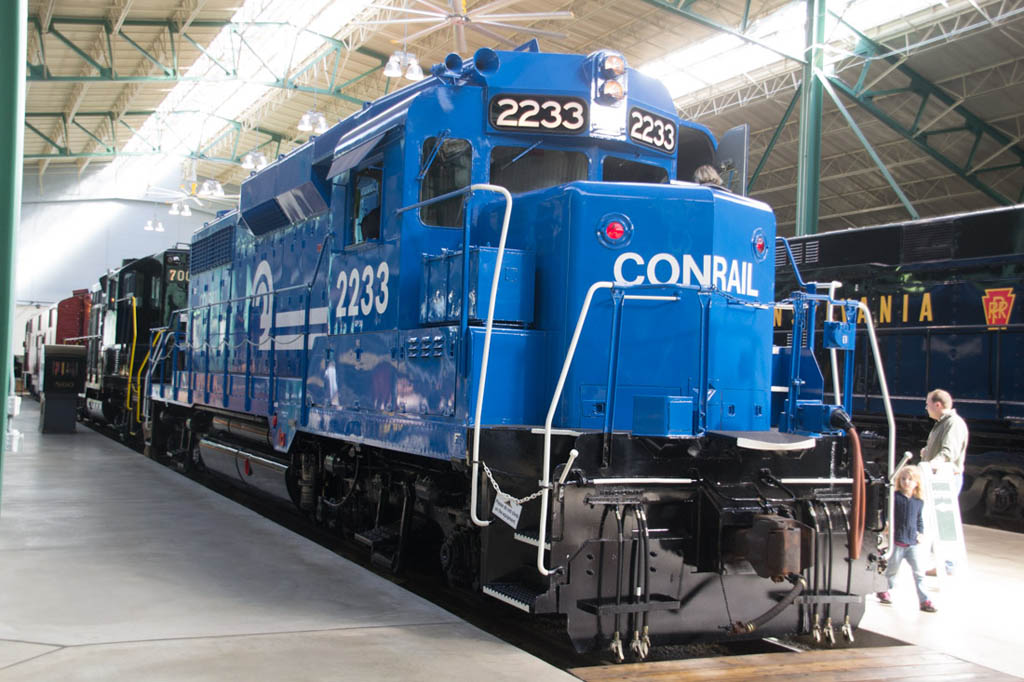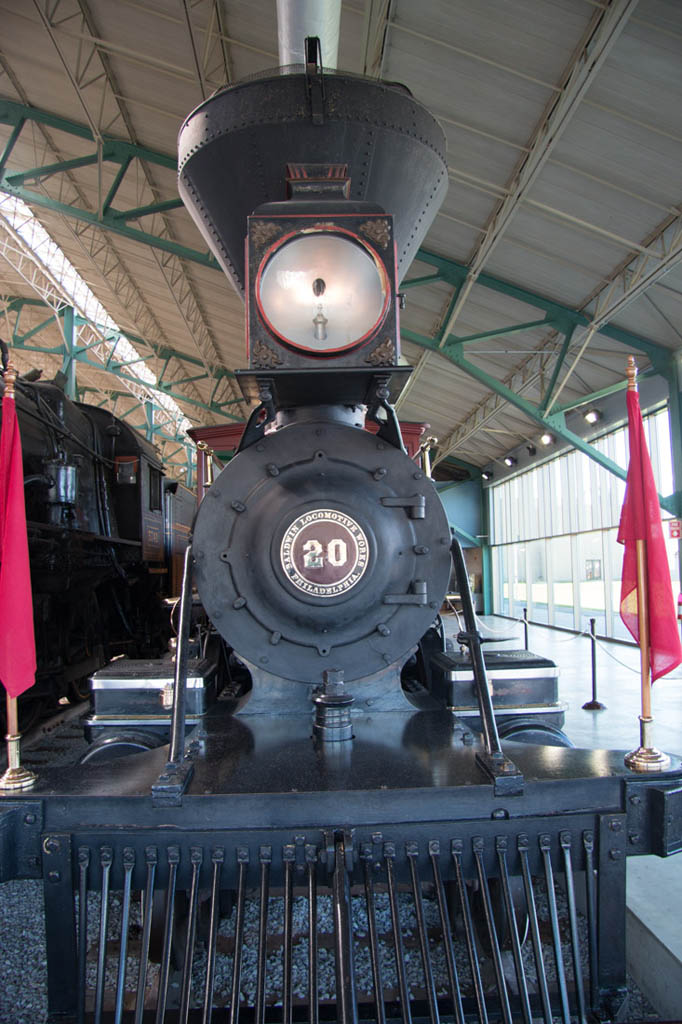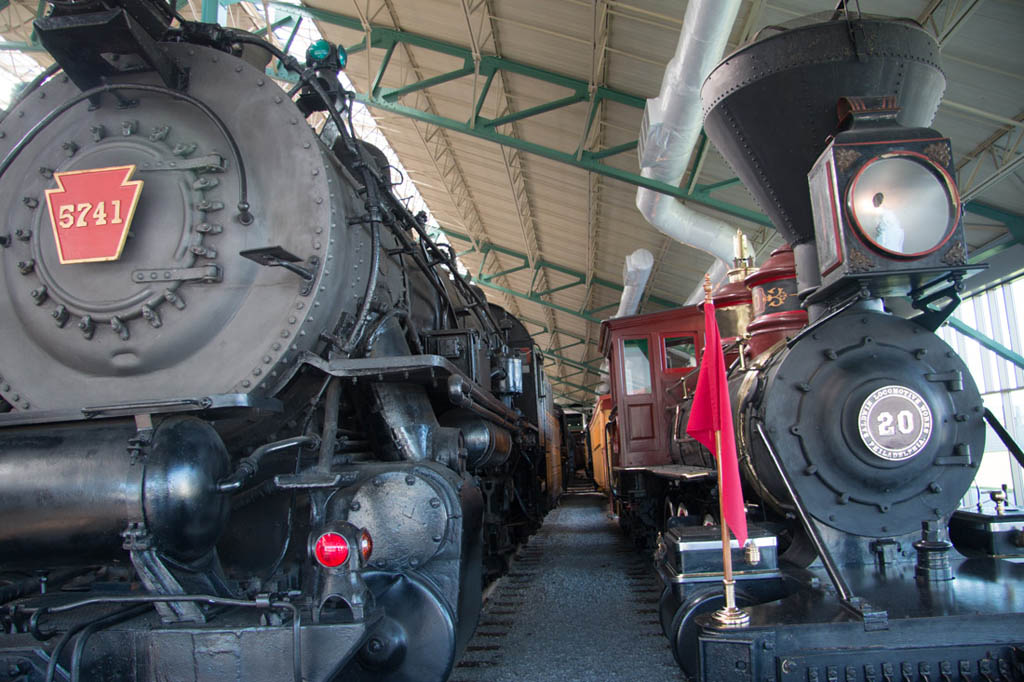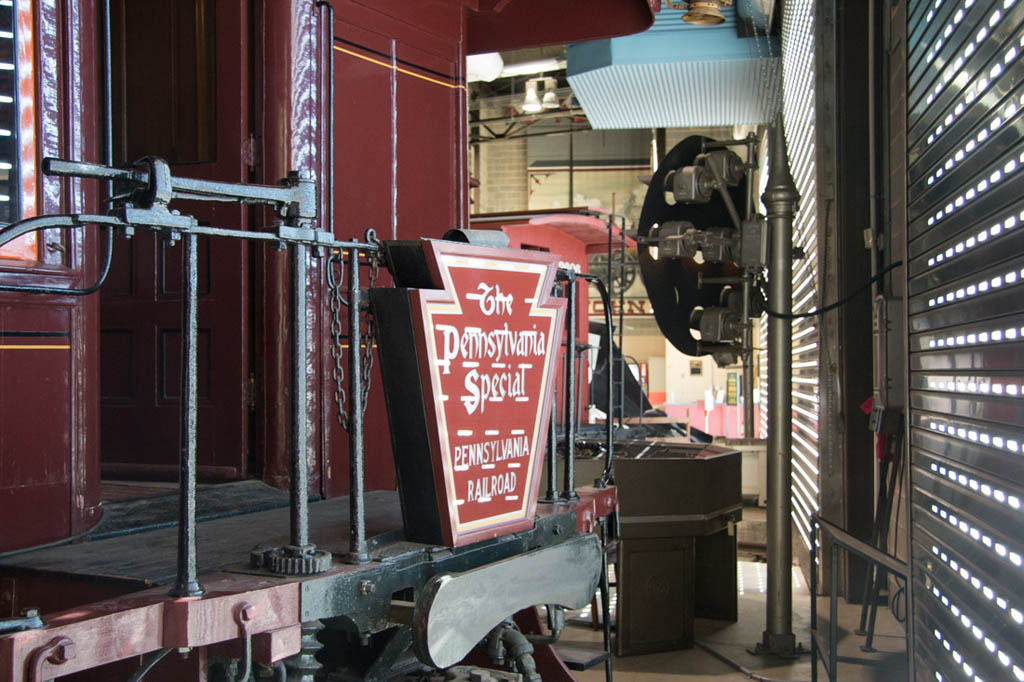 For what it's worth, there were also train rides you can take, but Ken and I didn't do any of those.
Informal Covered Bridges Tour
I knew that covered bridges were fairly famous in this Lancaster County area, so we decided to take a drive around some of them one morning. The Discover Lancaster website had several covered bridge itinerary suggestions, and we just picked one and went with it.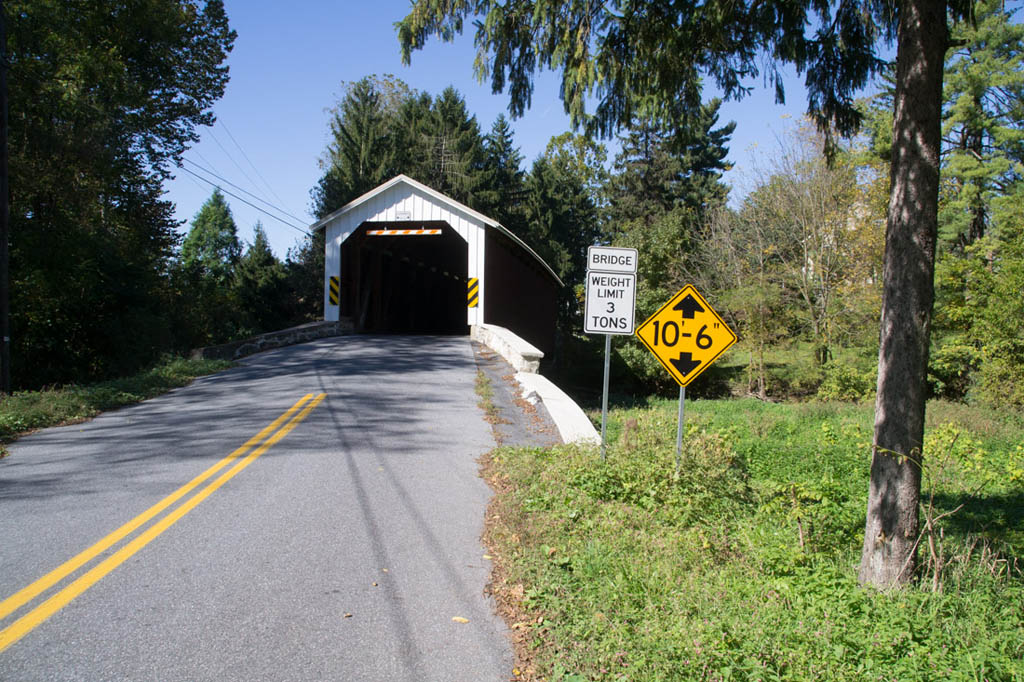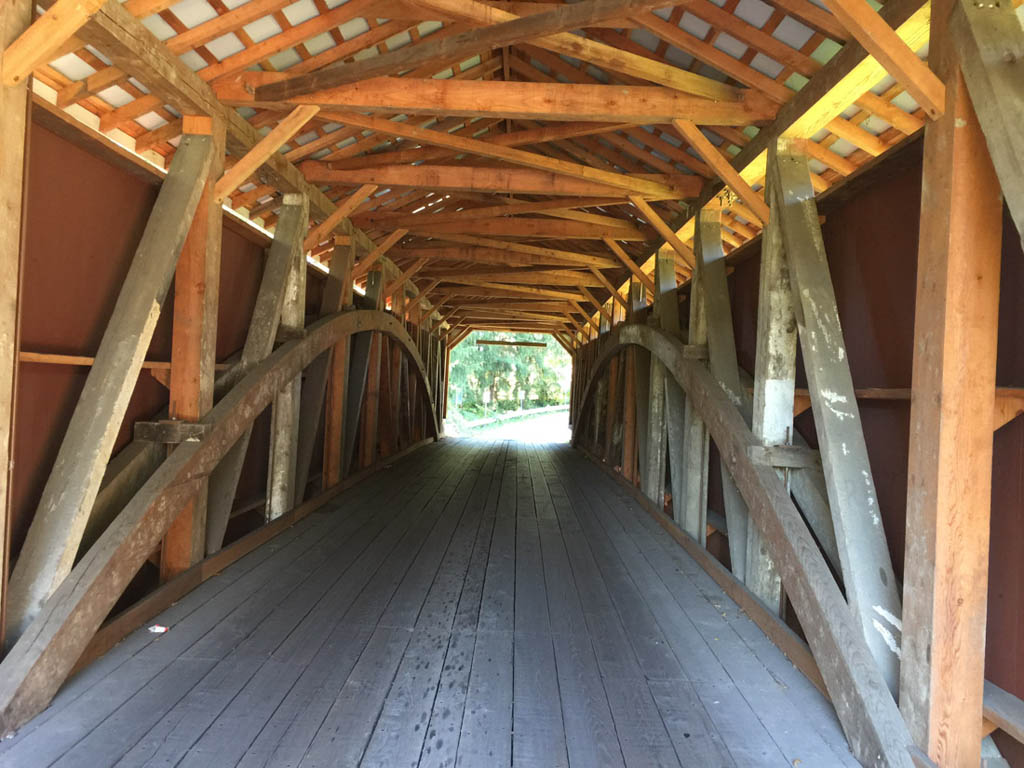 I had a temporary moment of panic as we went to drive across one of the bridges. I drive a big, old, SUV. I saw the sign that said weight limit of 3 tons. Plus, my car was filled with all sorts of extra stuff for the camping trip. I literally have no idea how much an average car weighs. 3 tons seems like a lot, right? I think? Maybe? I started thinking about that scene in Bettlejuice where they drive off the covered bridge.
So, googling from my iPhone ensued. "How much does a Ford Explorer weigh." I found that all the estimates were well under the 3 ton limit, and we were safe to drive across it. Although maybe I drove a little extra fast because I was still a little paranoid.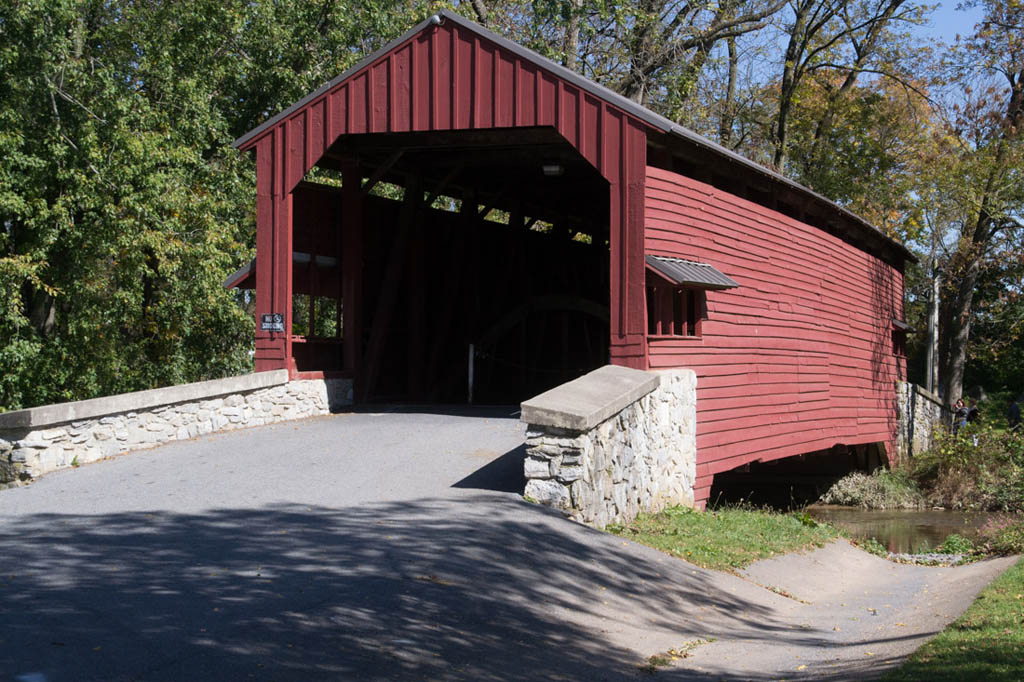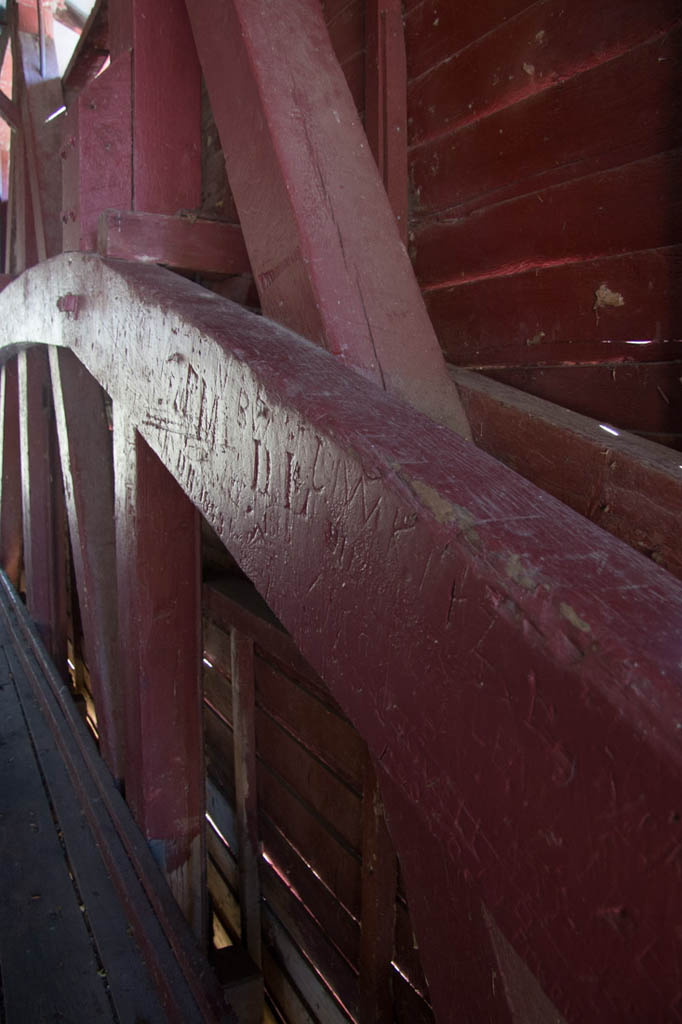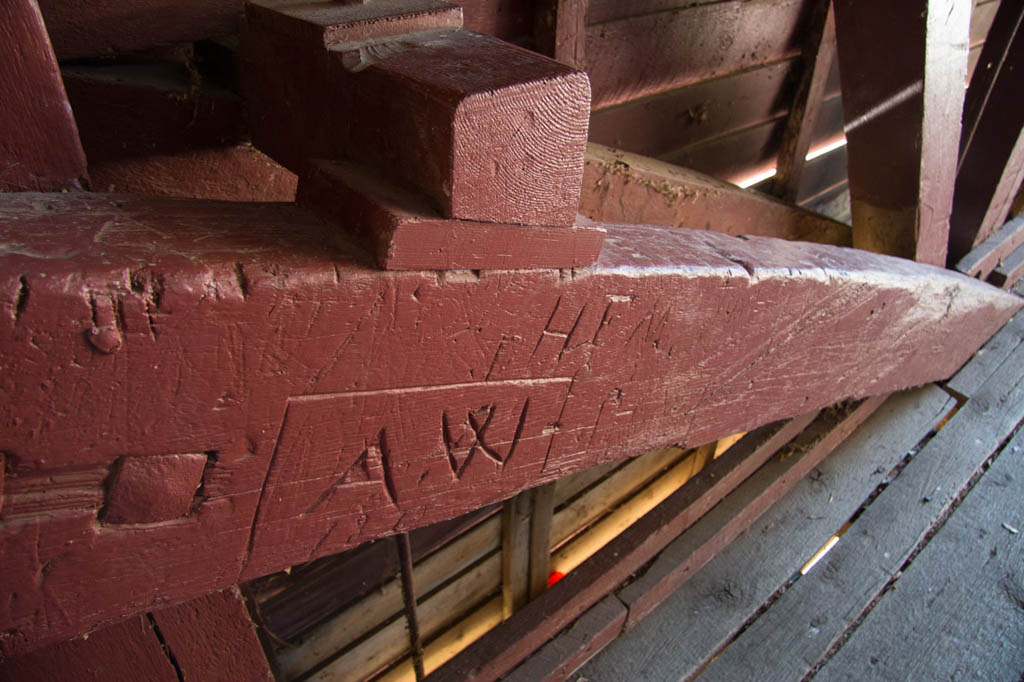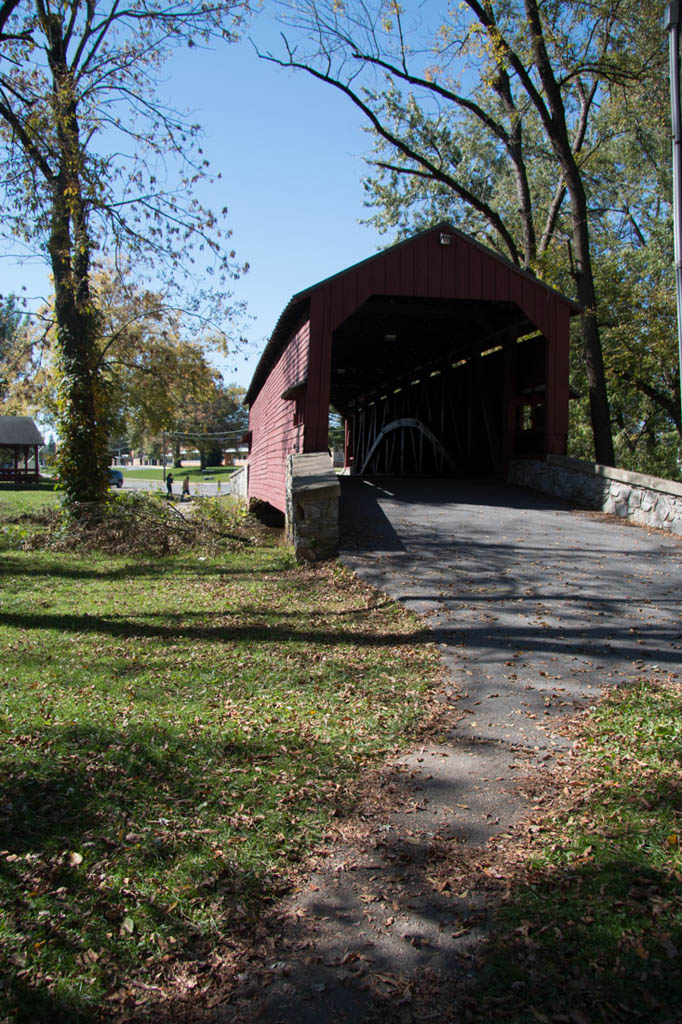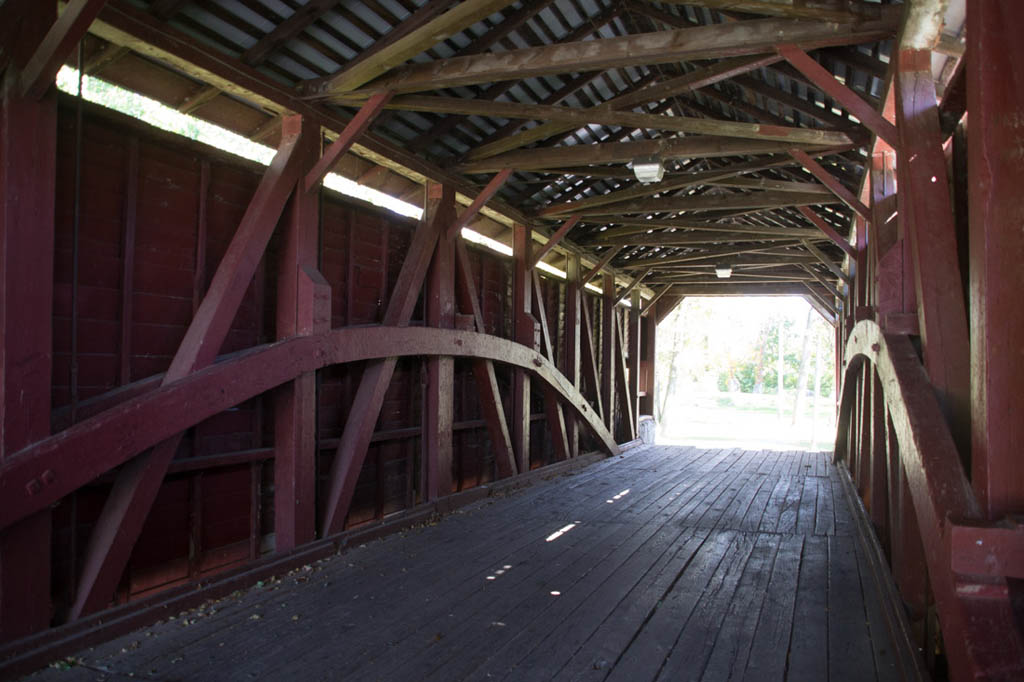 Around Gifford Pinchot Park
Okay, maybe we did get to look around the park a little bit, but not much! We drove to the other campground loop and walked around that area.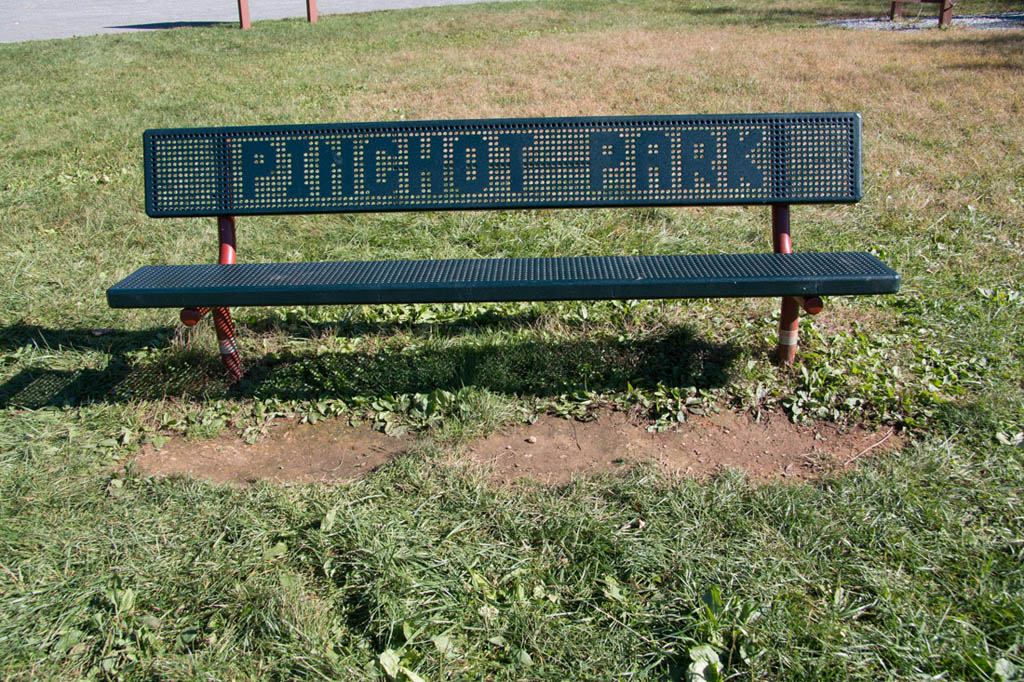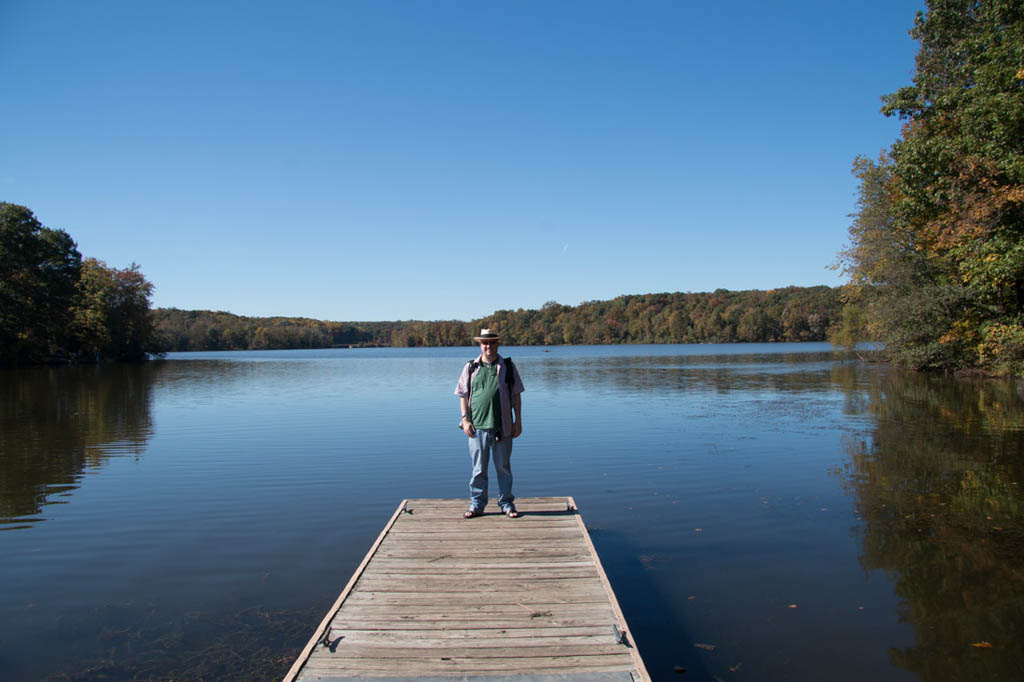 We could see our campground from across the lake: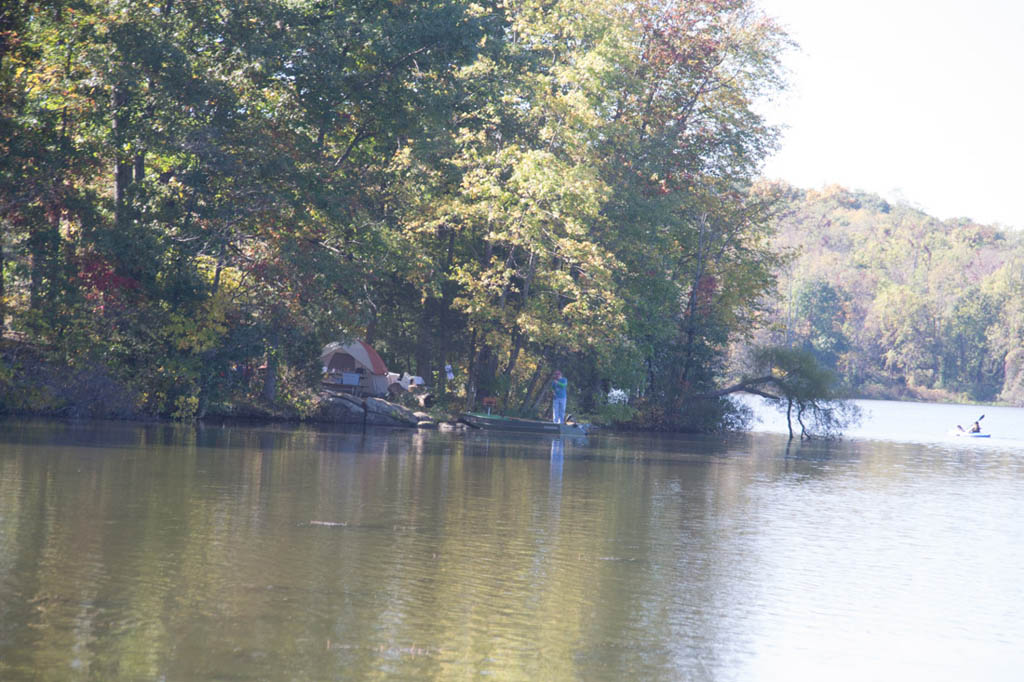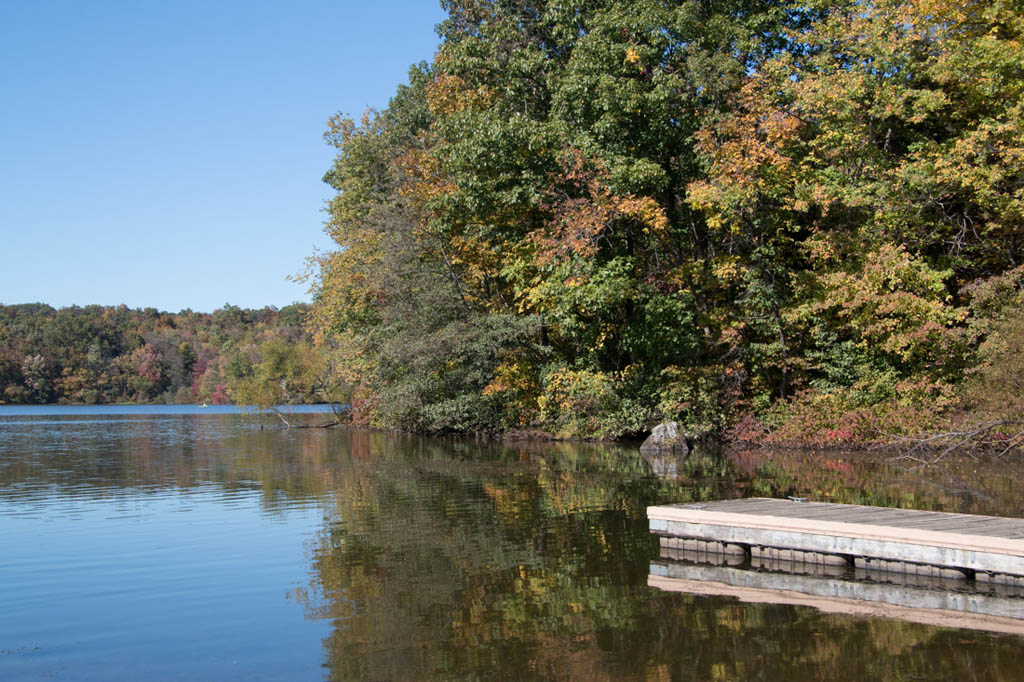 And that was it for our fall camping trip! It was a busy weekend and very fun, with great weather.
Have you gone on any camping trips recently?