This post may contain affiliate links. Please see my advertiser disclosure for more details.
---
I wanted to dedicate an entire post to where we ate on our Disney trip. I already covered all the foods we ate at the EPCOT Food and Wine Festival. But this post will cover all the other restaurants.
If you recall, this was our first trip to Disney in more than 7 years. It was also my first experience with making "Advance Dining Reservations," and eating anything other than the fast-food type restaurants (which I now know are called quick-service restaurants) at Disney. So, I was pretty excited! For most of these meals, we also had our 2-year old nephew and 7-year-old niece with us, so they definitely weren't just "grown up" restaurants.
Photograpy Note: Pretty much every restaurant we went to was fairly dark inside. It didn't seem dark while we were there, of course, but it definitely doesn't lend itself to great lighting for photographing food or the restaurant itself. So, apologies for all the dark photos in this post!
Ready to book your trip to Disney? Check Undercovertourist.com for discounted Disney Tickets (and other great tools like Disney park crowd forecasts!)
Via Napoli at EPCOT (Dinner)
In addition to partaking in the EPCOT Food and Wine Festival earlier in the day, the six of us enjoyed a sit-down dinner at Via Napoli in the "World Showcase" area of EPCOT.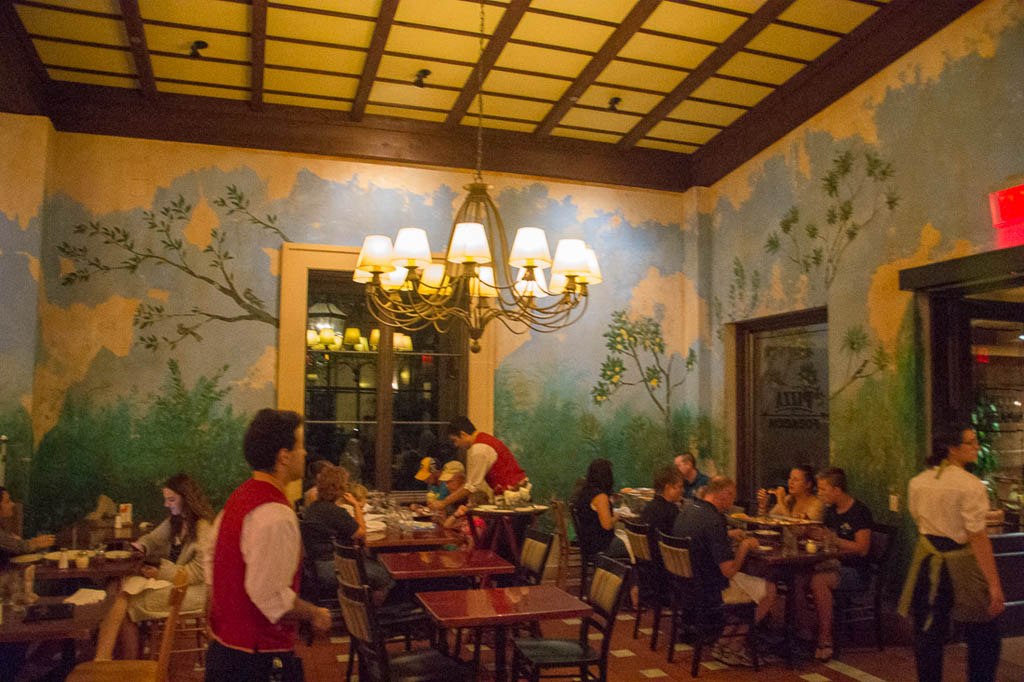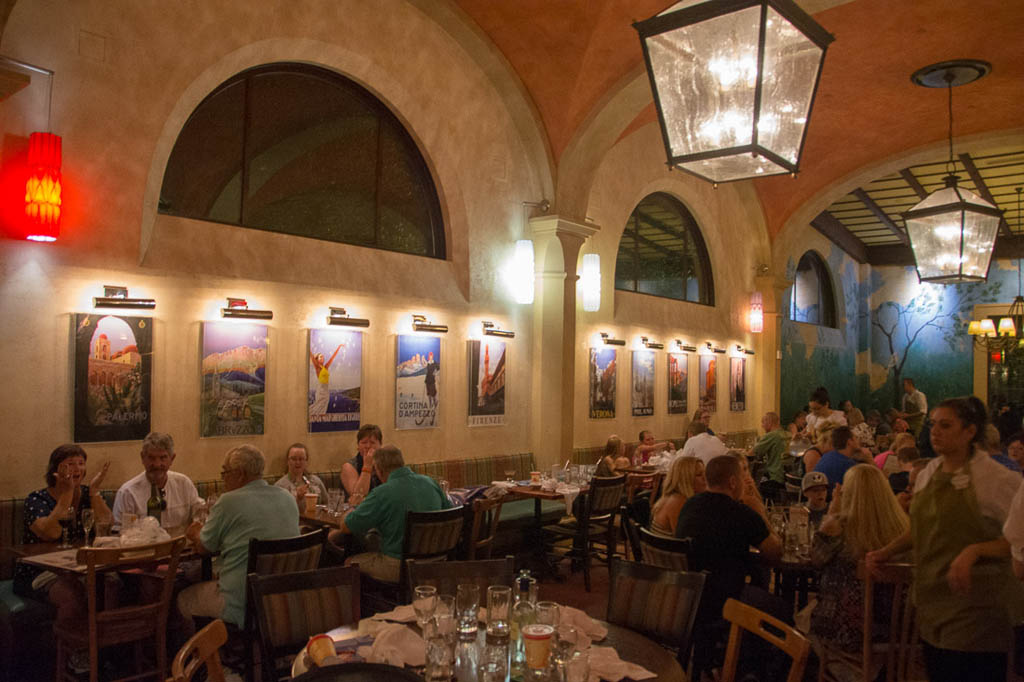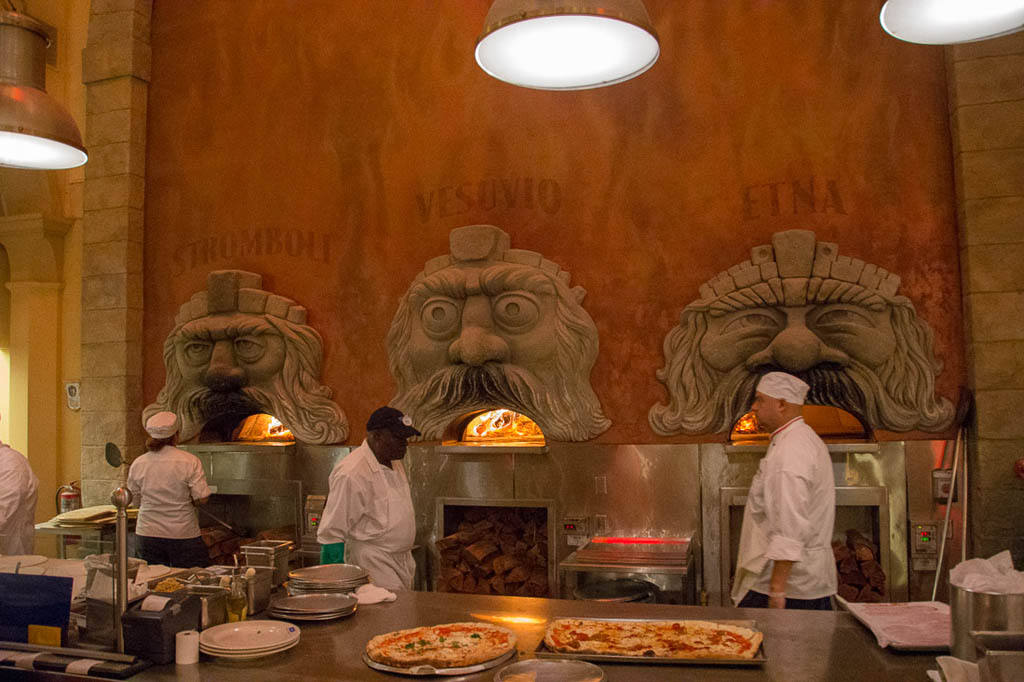 Ken and I both enjoyed Pizza at Via Napoli!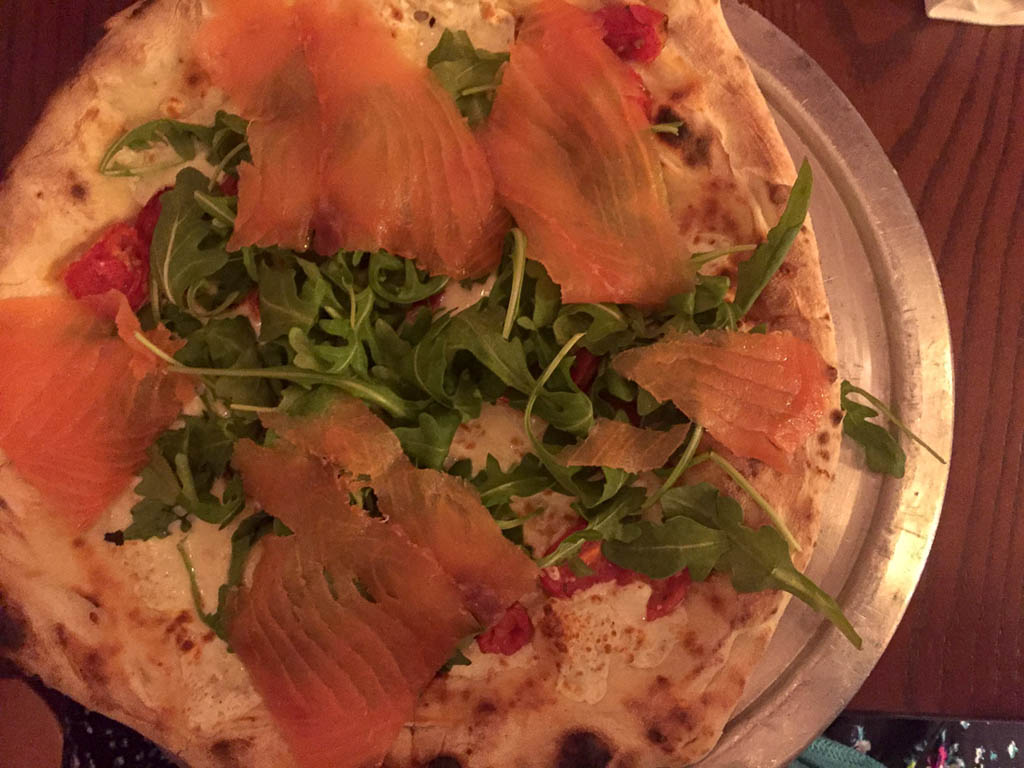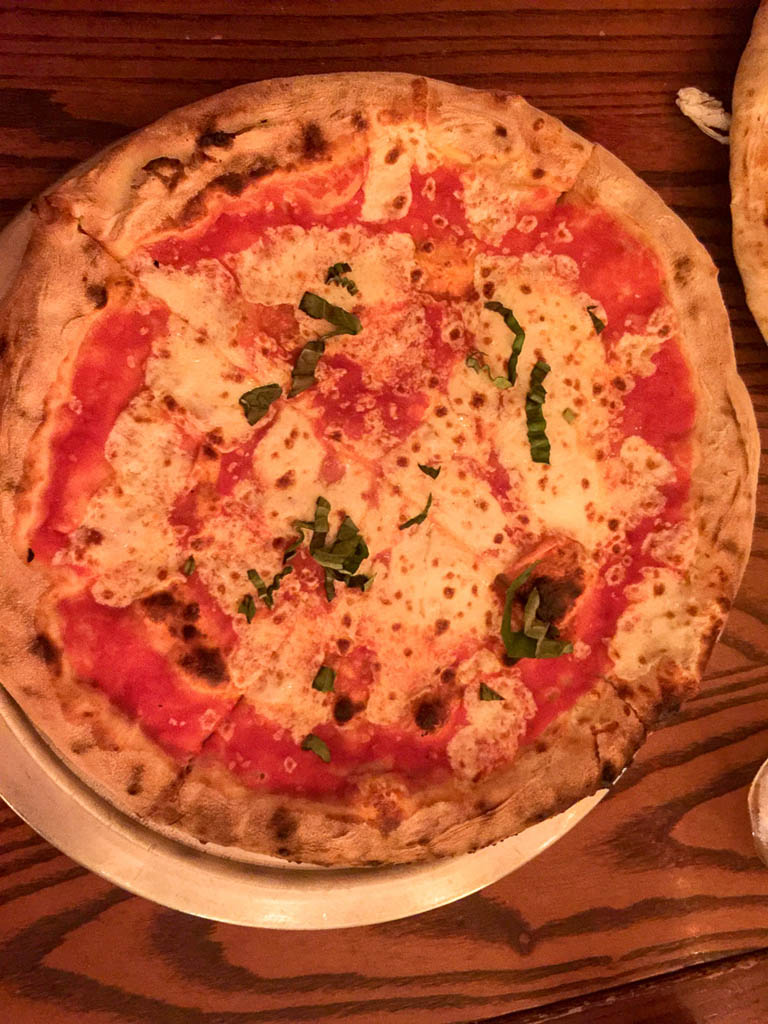 I'd definitely go back to this restaurant. Although even with our advance dining reservation, we still had to wait about 20 minutes to get seated. Because of that, we missed the beginning of the IllumiNations show. But luckily we were able to see it as soon as we left the restaurant.
Chef Mickey's at The Contemporary Hotel (Breakfast)
This place was great, all around! We only had to wait about ten minutes after checking in for our reservation, the kids (our niece and nephew) loved the characters, and the food was great! We went here on our "non park day."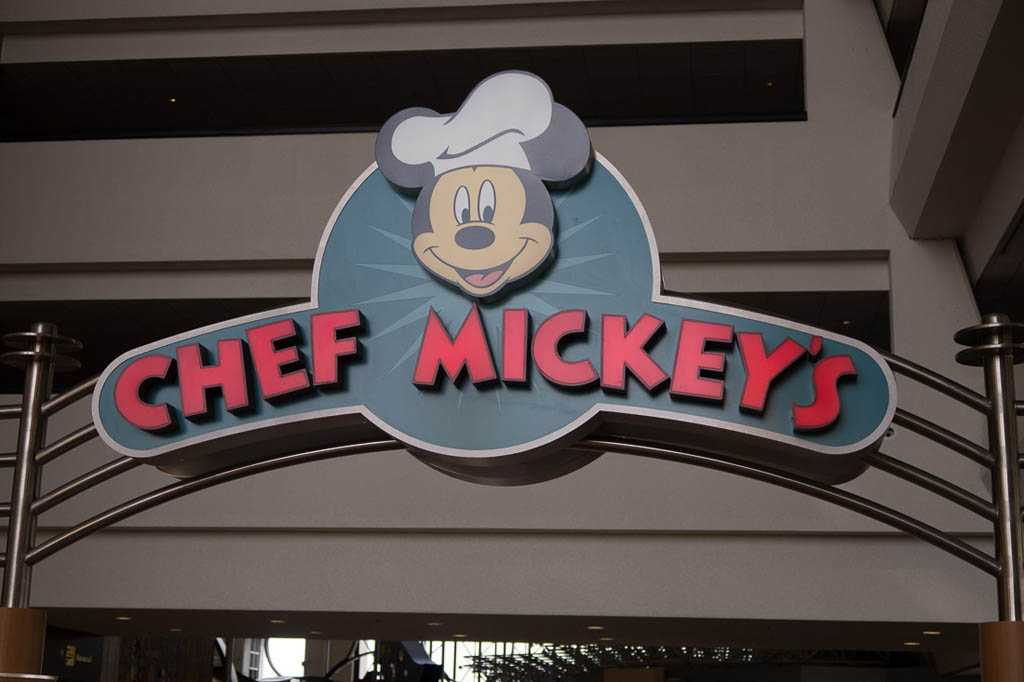 As you can tell, our niece and nephew were thrilled by Mickey's visit!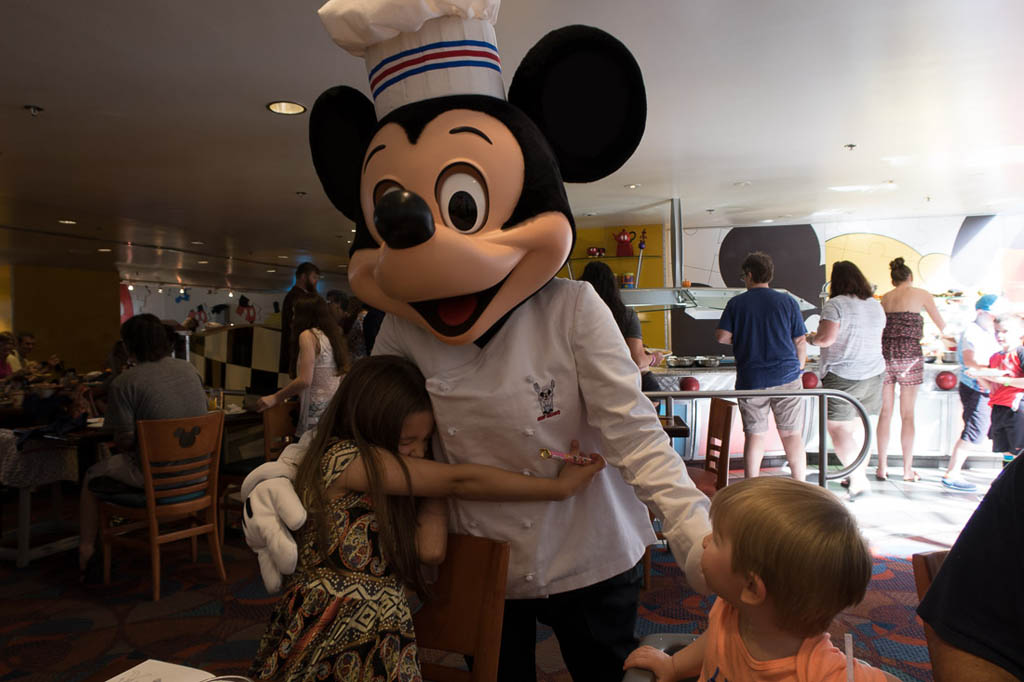 (All the characters stopped by the table, but I don't want to post pictures of the kids' faces directly since they're not my own kids :-). )
The food was surprisingly great. I find that sometimes buffet foods can be a letdown.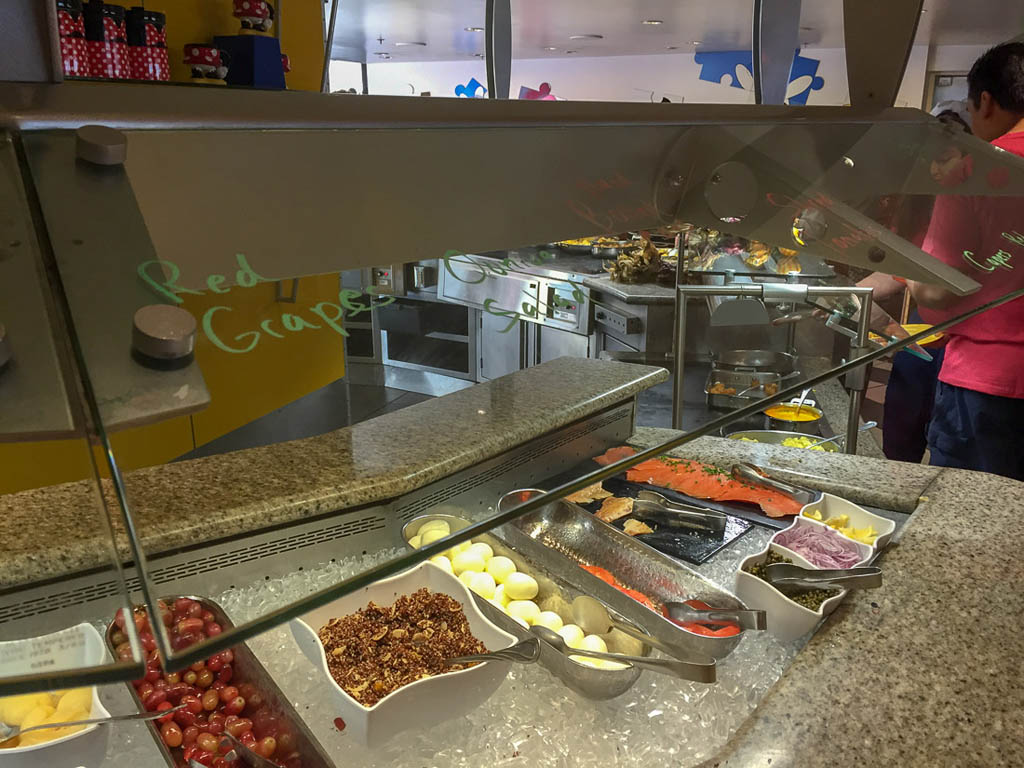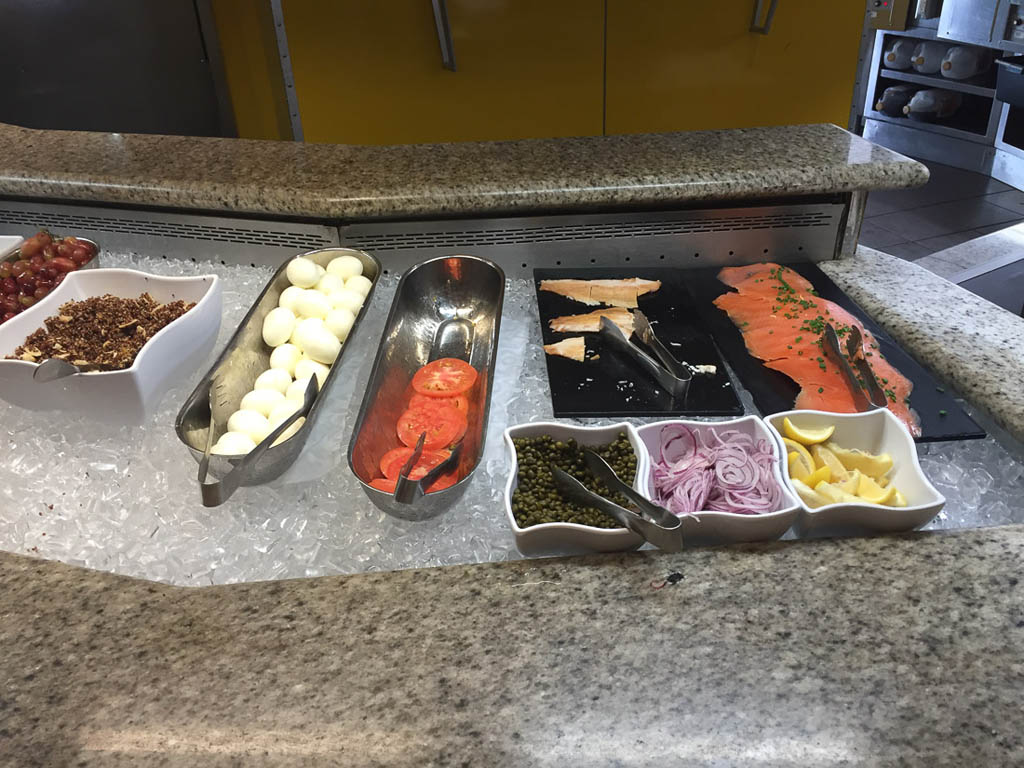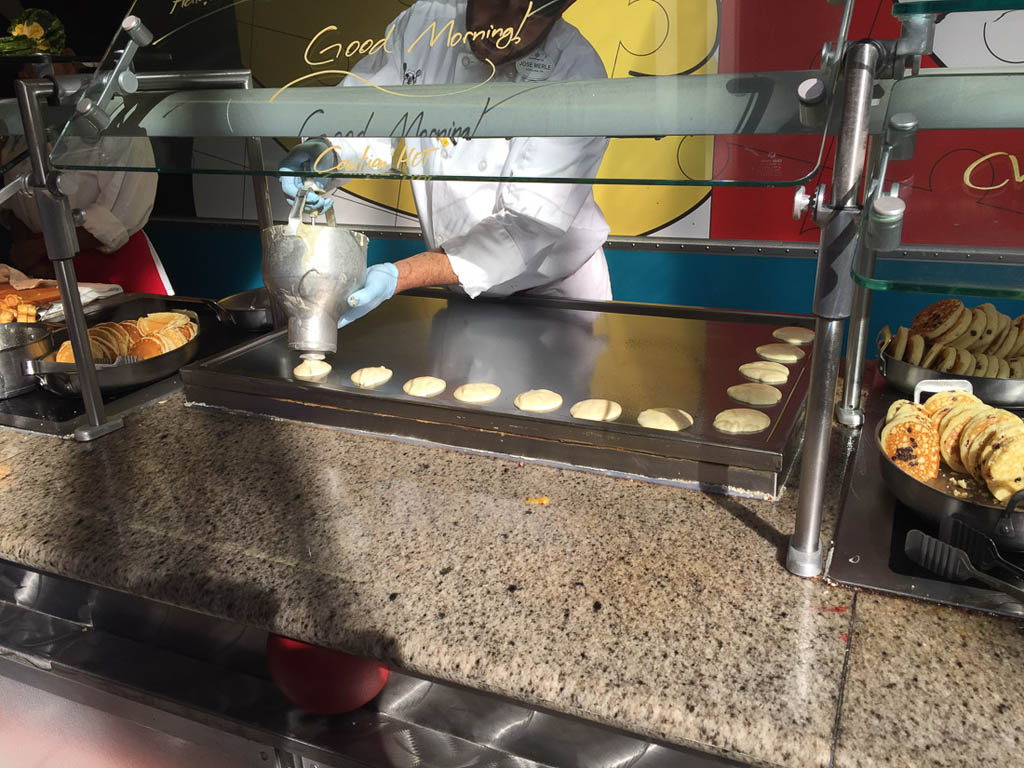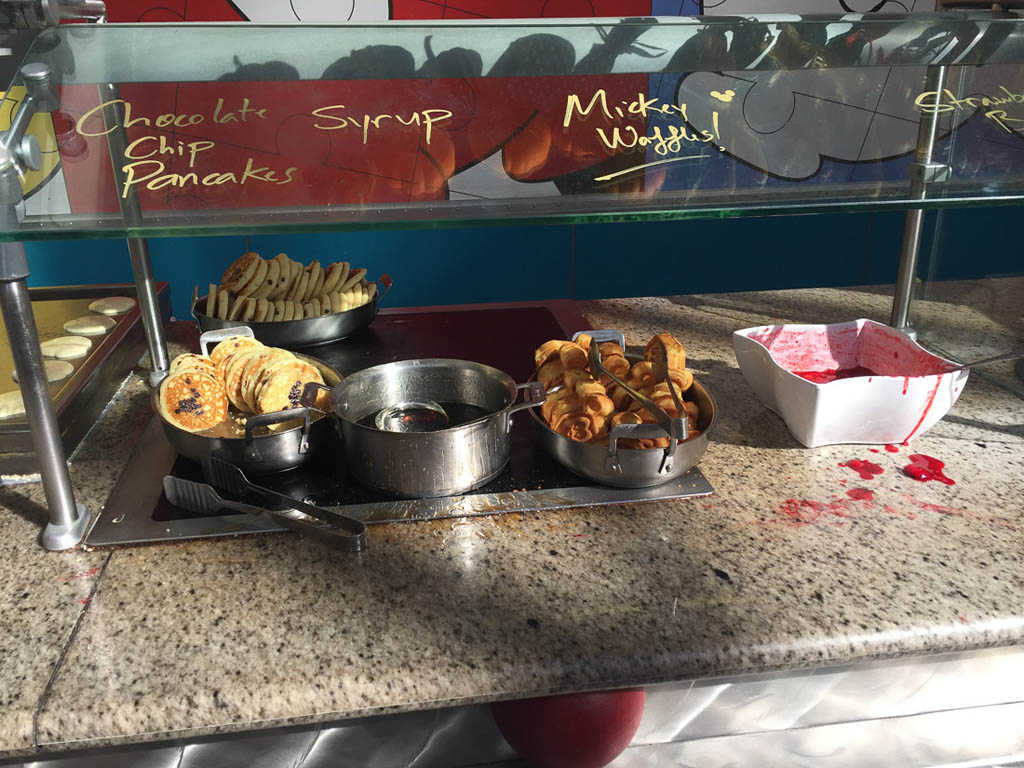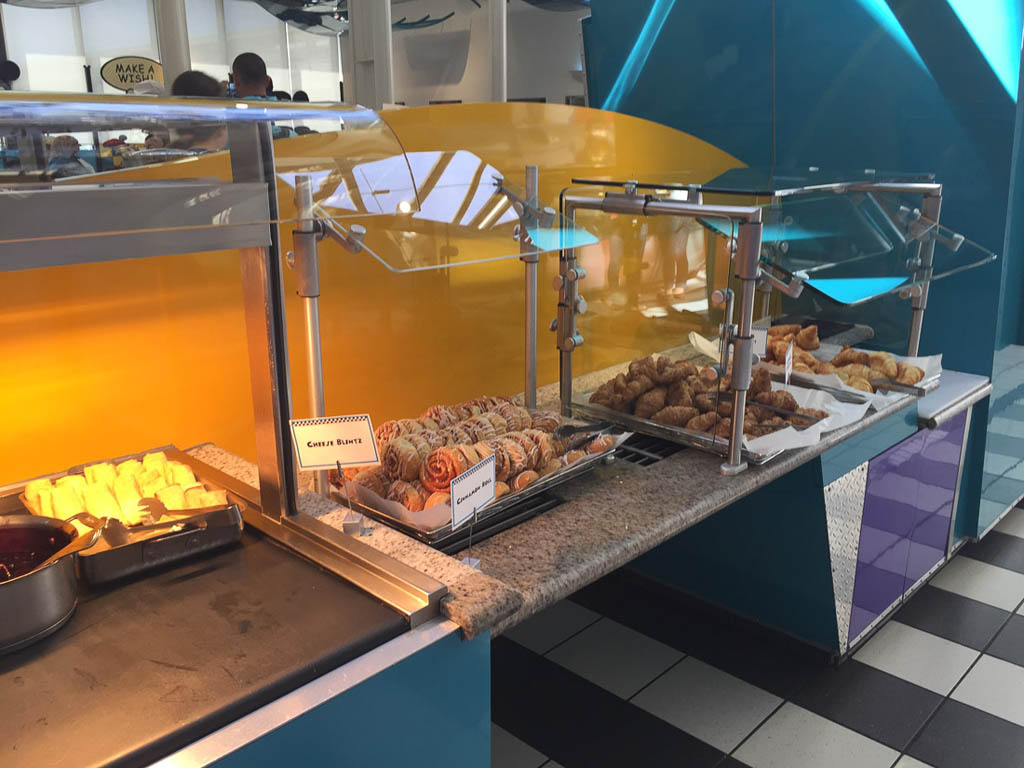 And the decor was fun and bright!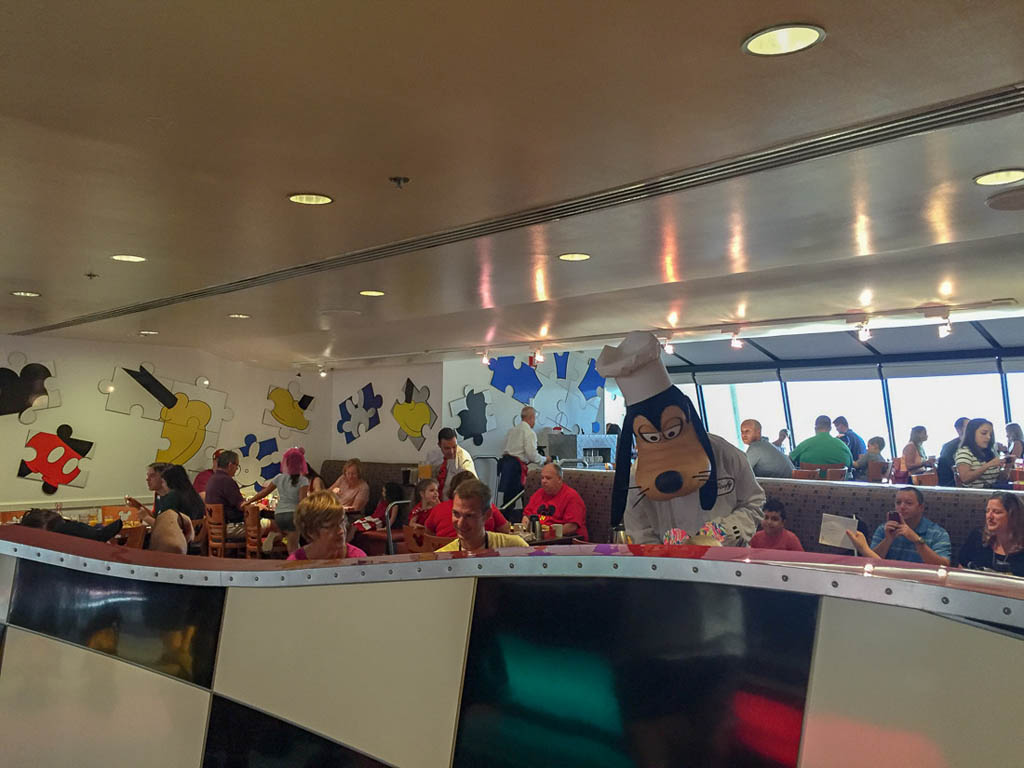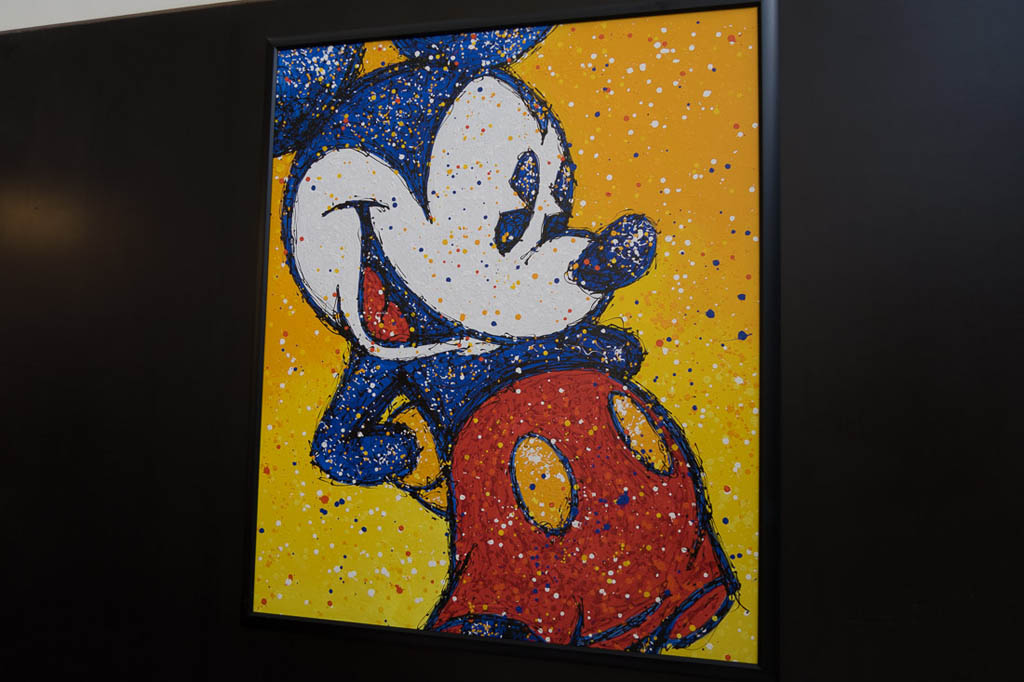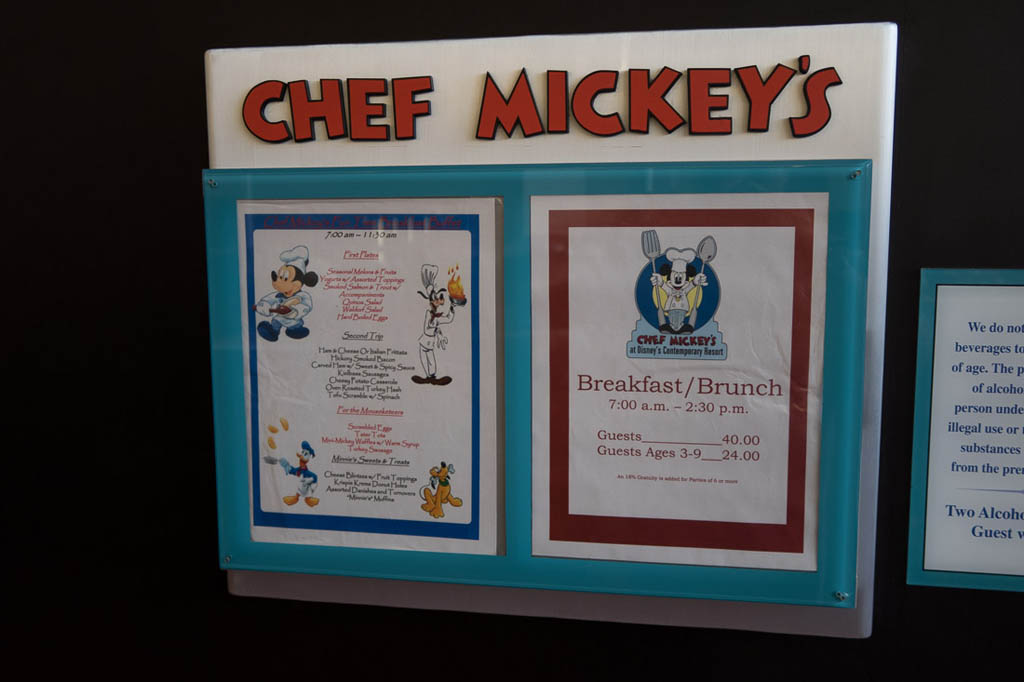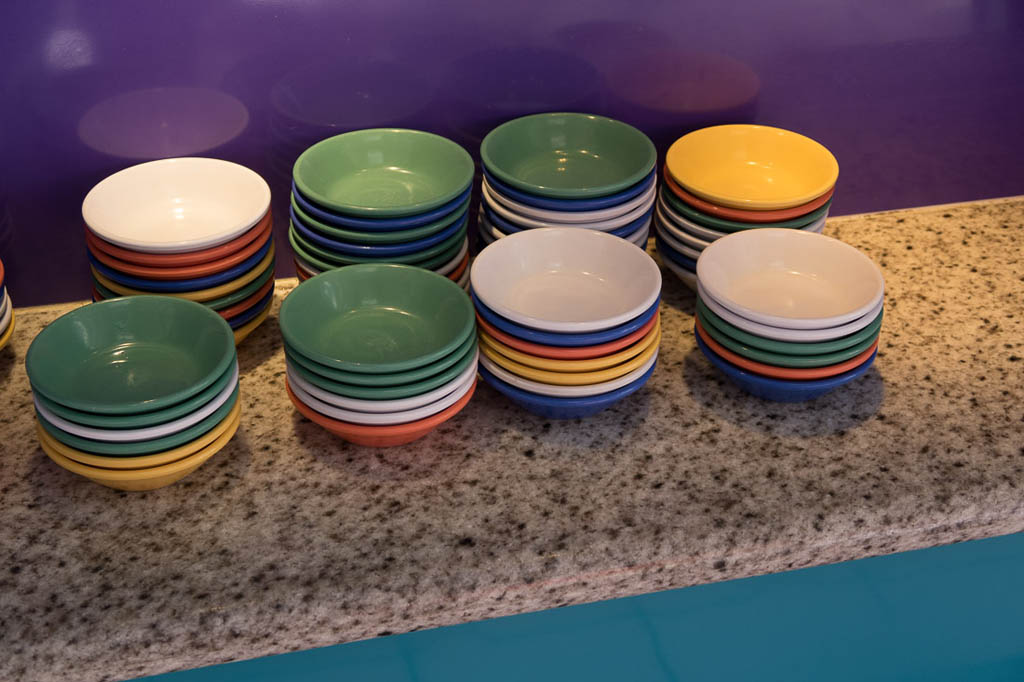 Whispering Canyon Cafe at Wilderness Lodge (Dinner)
This place was SO DELICIOUS. I think this might have been my favorite meal of the entire trip. This is where we went to dinner on our "non park day." It was just Ken and I for this restaurant. His sister and their family wanted to go somewhere else for dinner.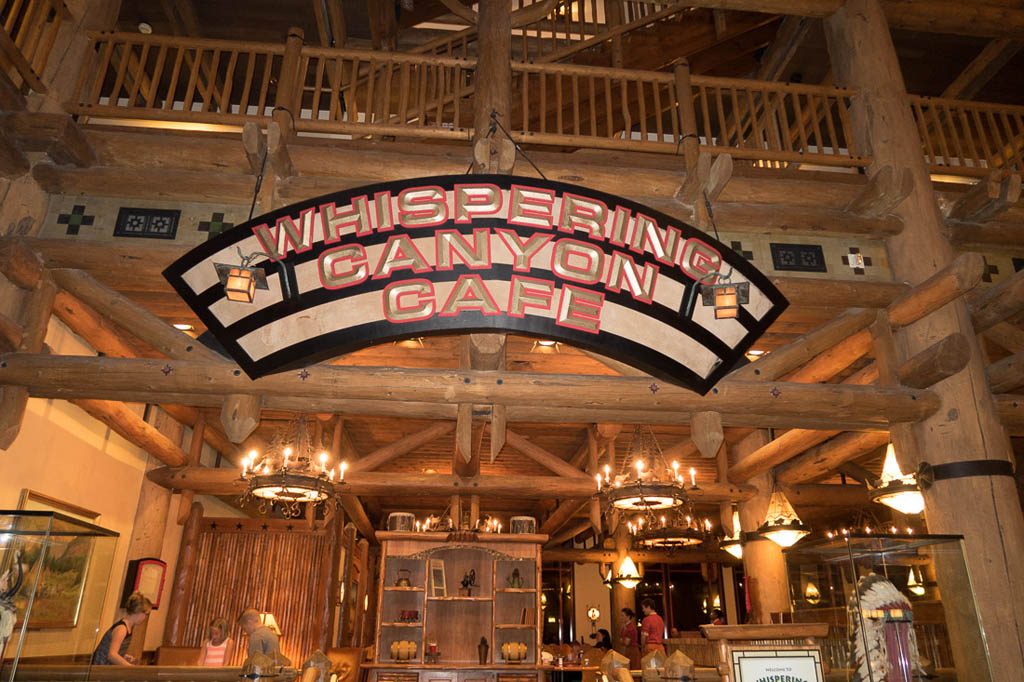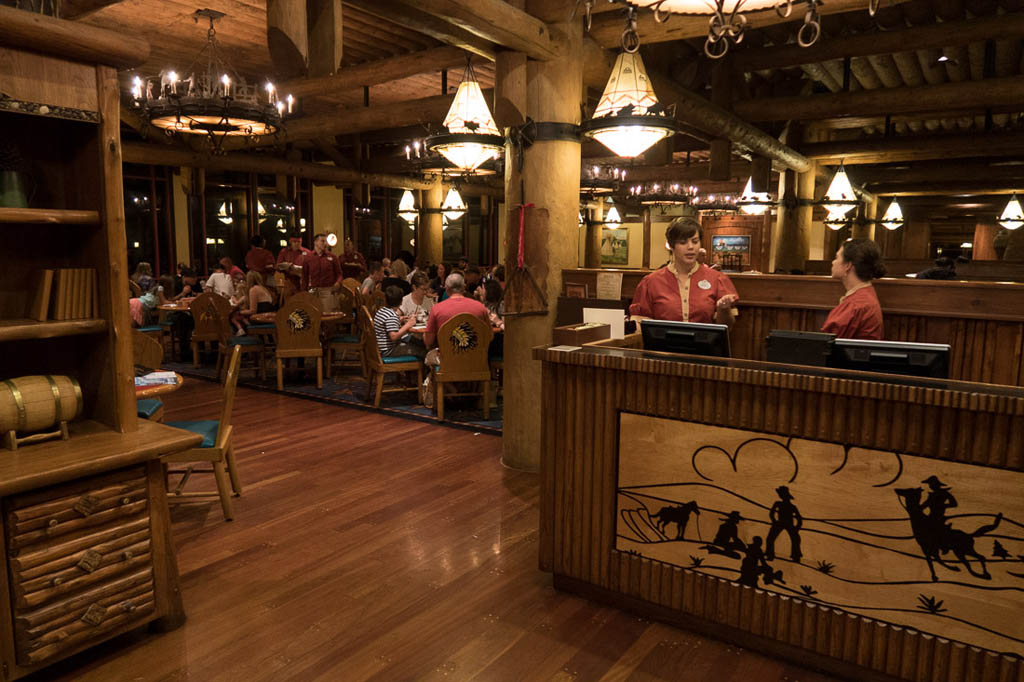 Ken and I both opted for the "All-You-Care-To-Enjoy Skillet" and my god, it was amazing.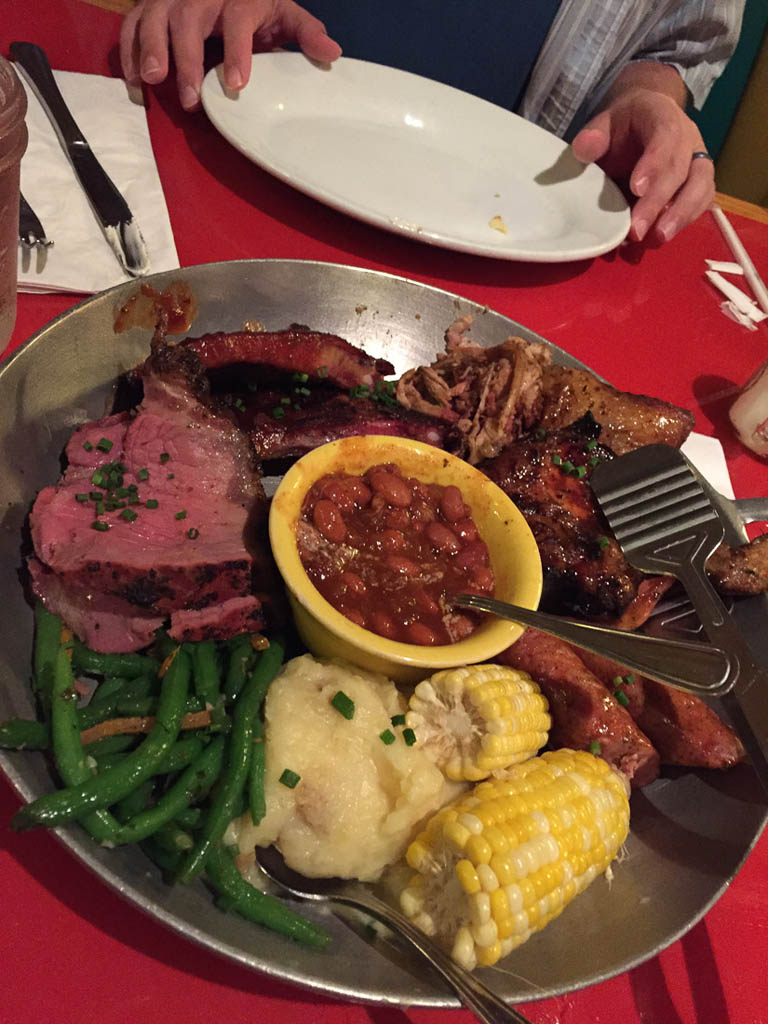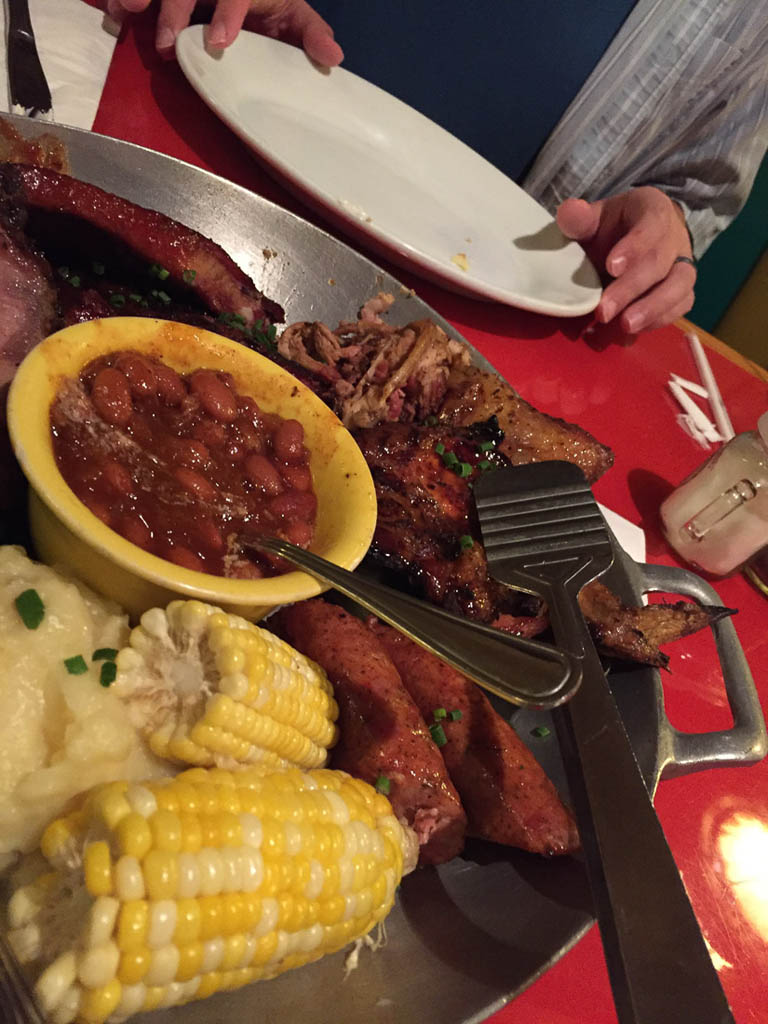 It was also served with salad and cornbread: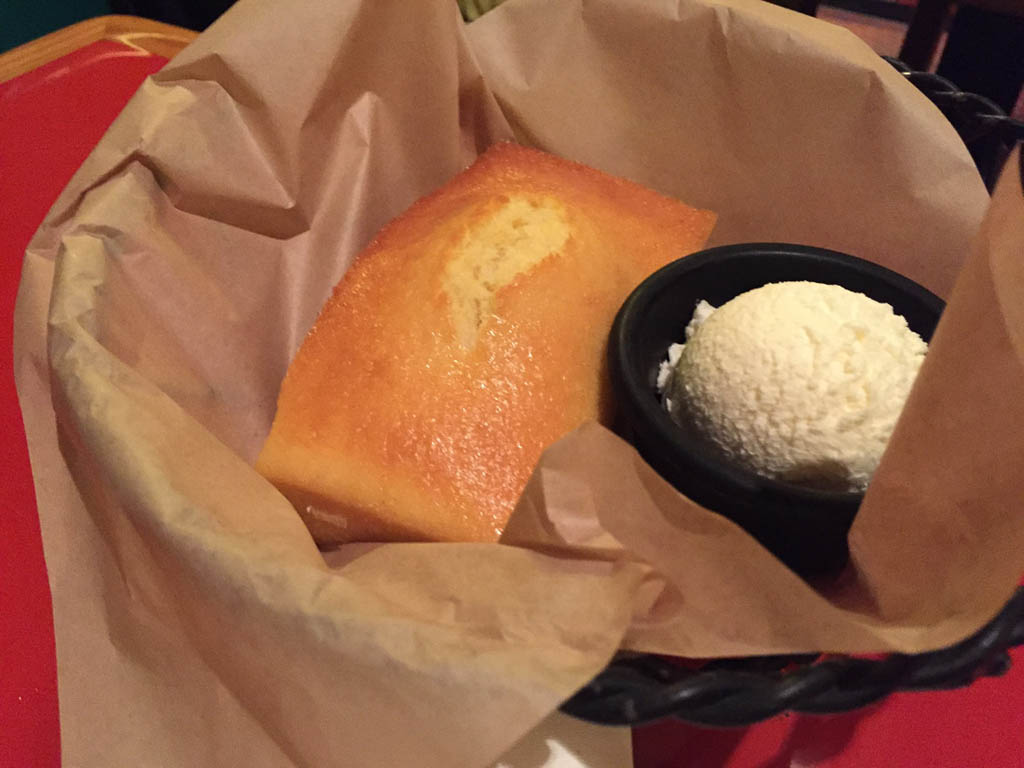 Be Our Guest at Magic Kingdom (Lunch)
We had lunch at Be Our Guest on our day at Magic Kingdom. I have to say, this place was probably the most disappointing of any of the restaurants we ate at. The food was very generic considering the price, and even though we had advance dining reservations, we still had to wait in about a 25 minute line to order our lunch and get a table. Not a good use of time at a park!
Ken and I both had sandwiches, and we shared a variety of desserts.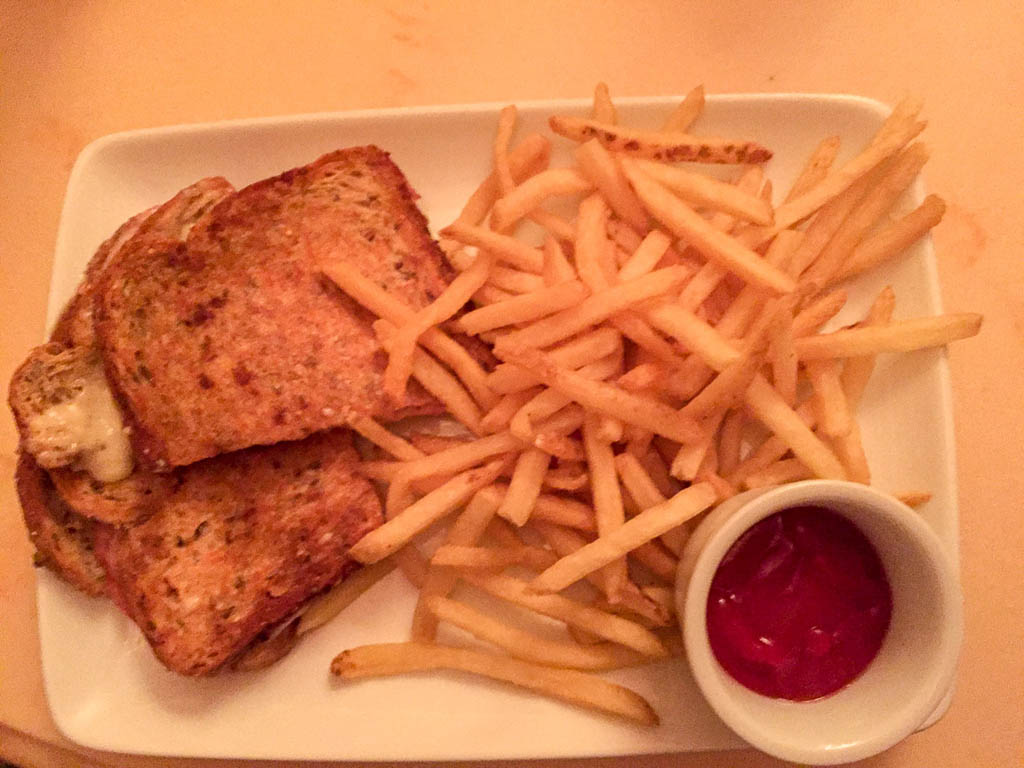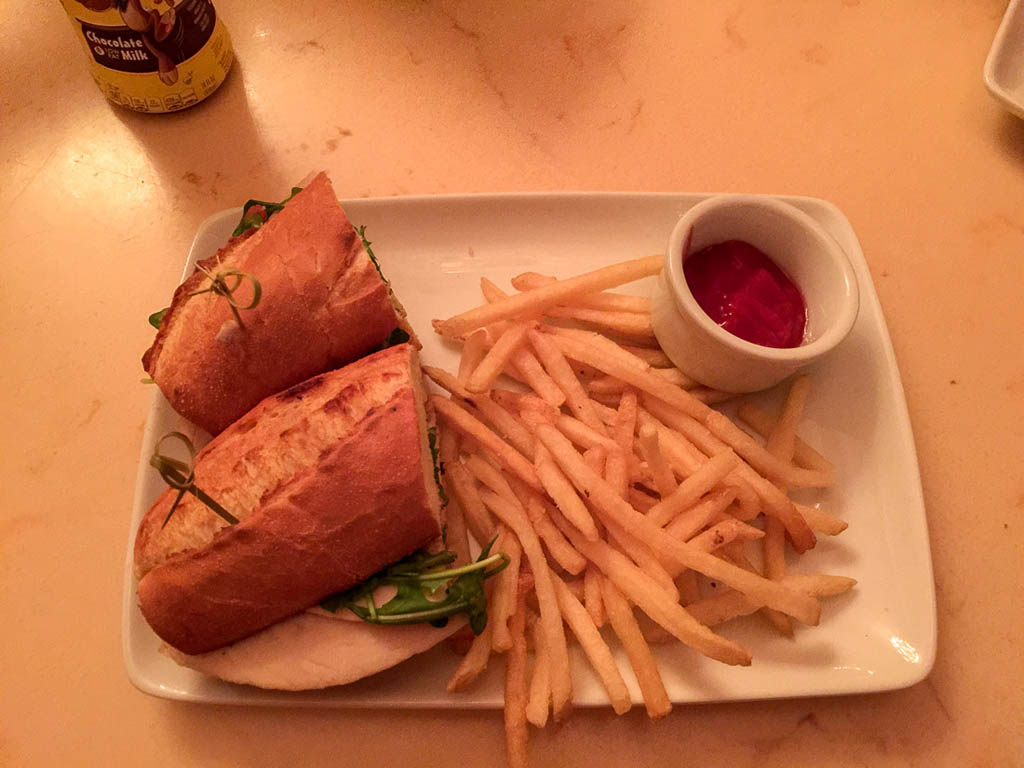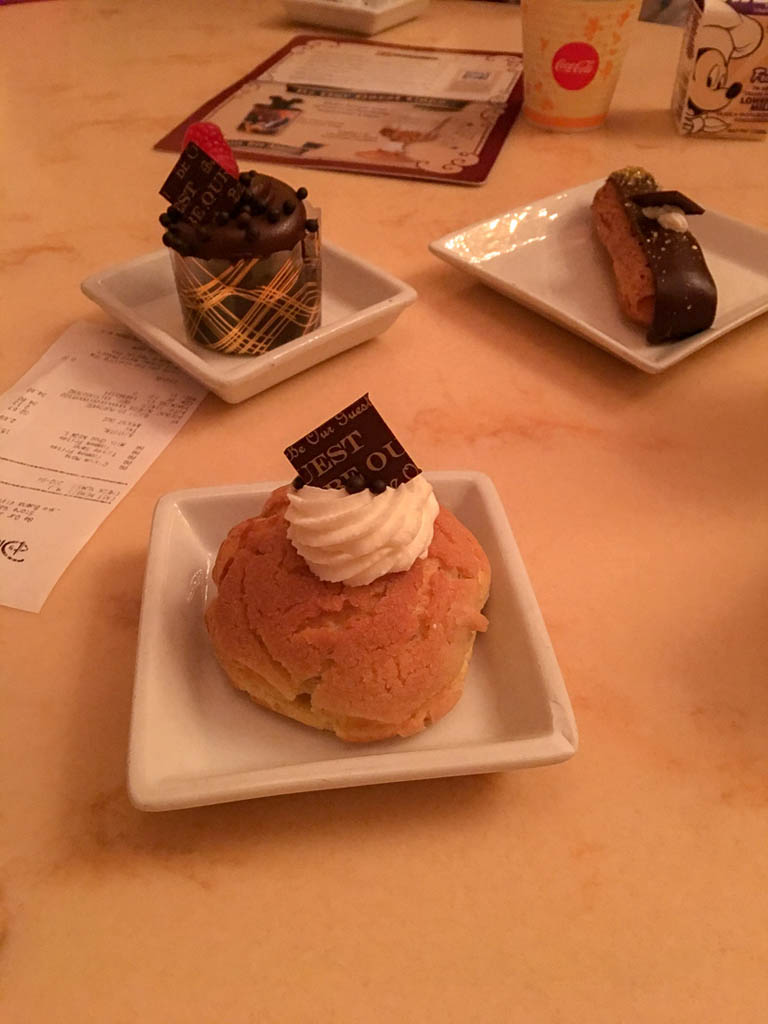 The decor and theme in the restaurant was lovely though. (But again, very dark, including one room that is basically unlit on purpose)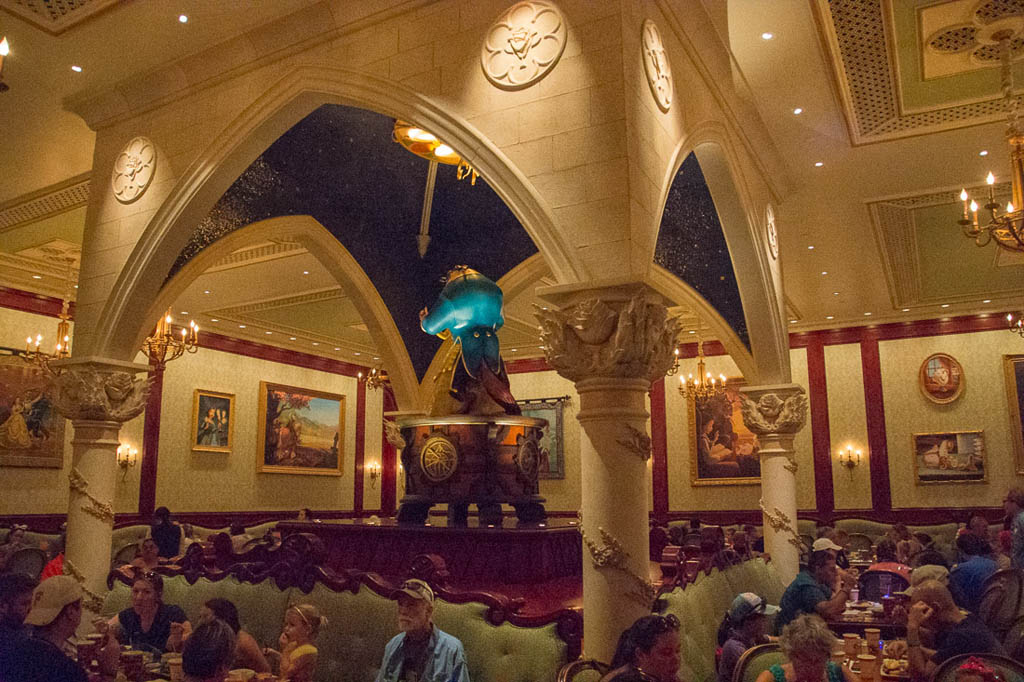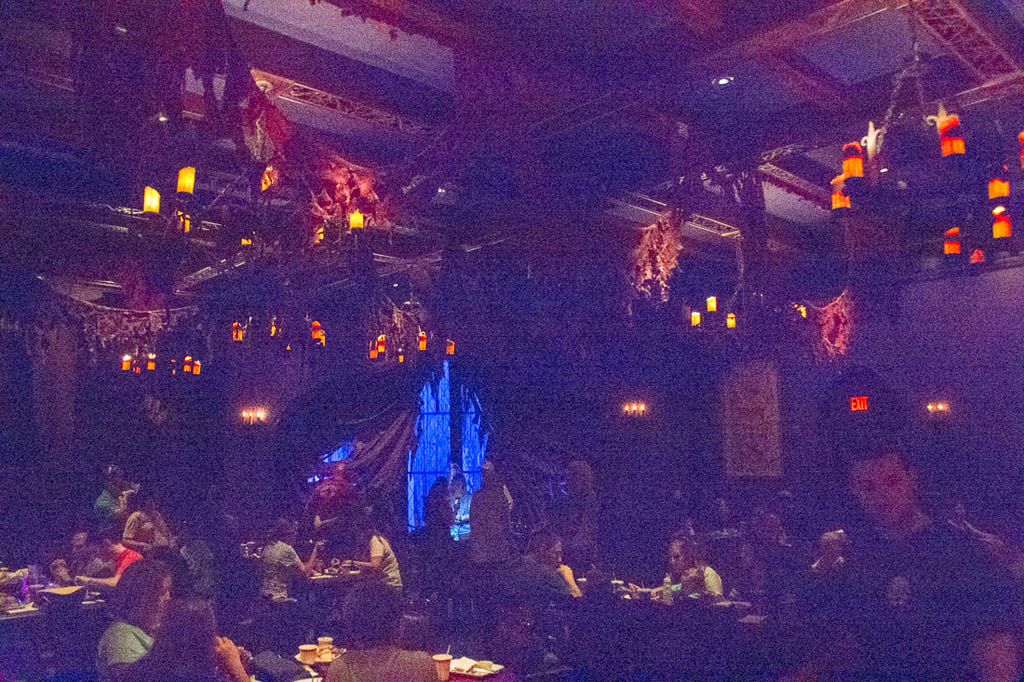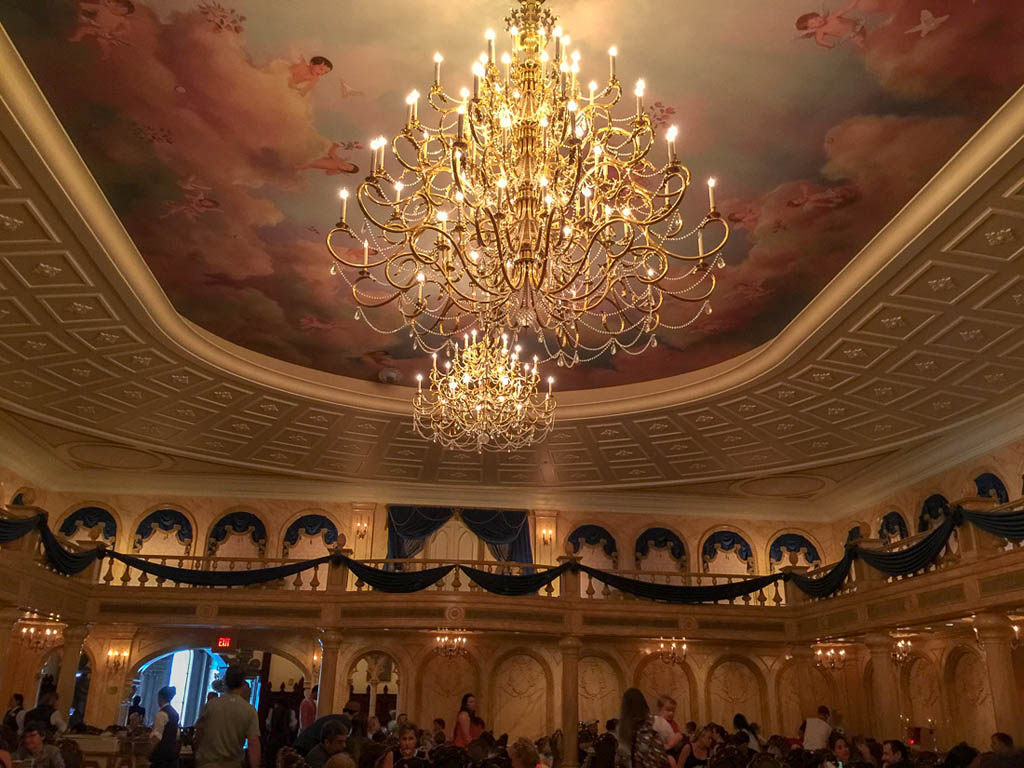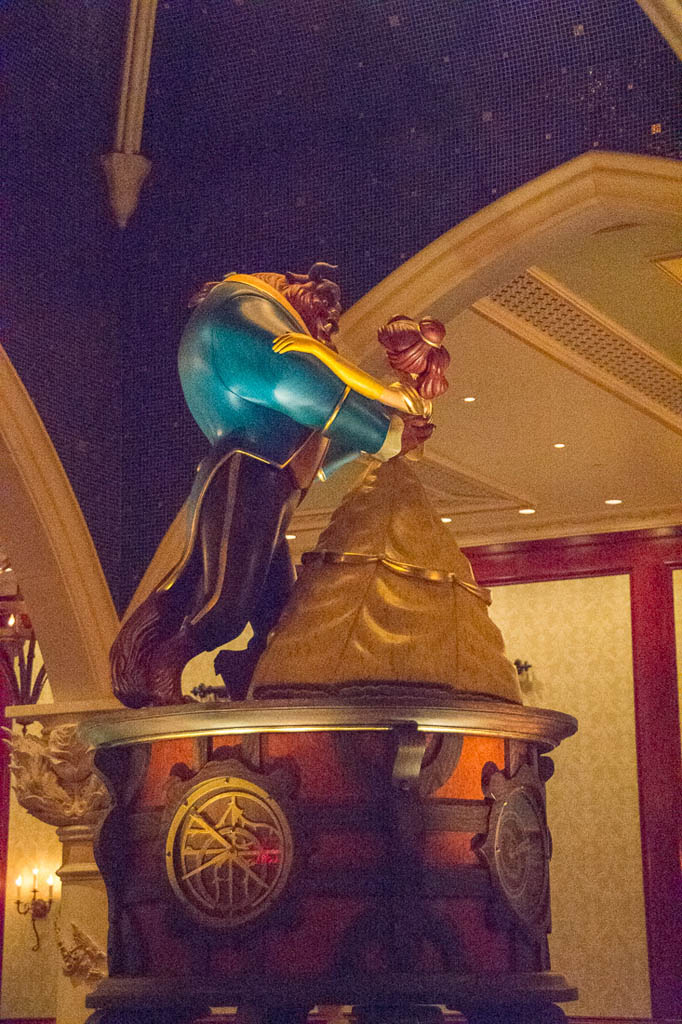 Mama Melrose's at Hollywood Studios (Lunch)
On our day at Hollywood Studios, we had lunch at Mama Melrose's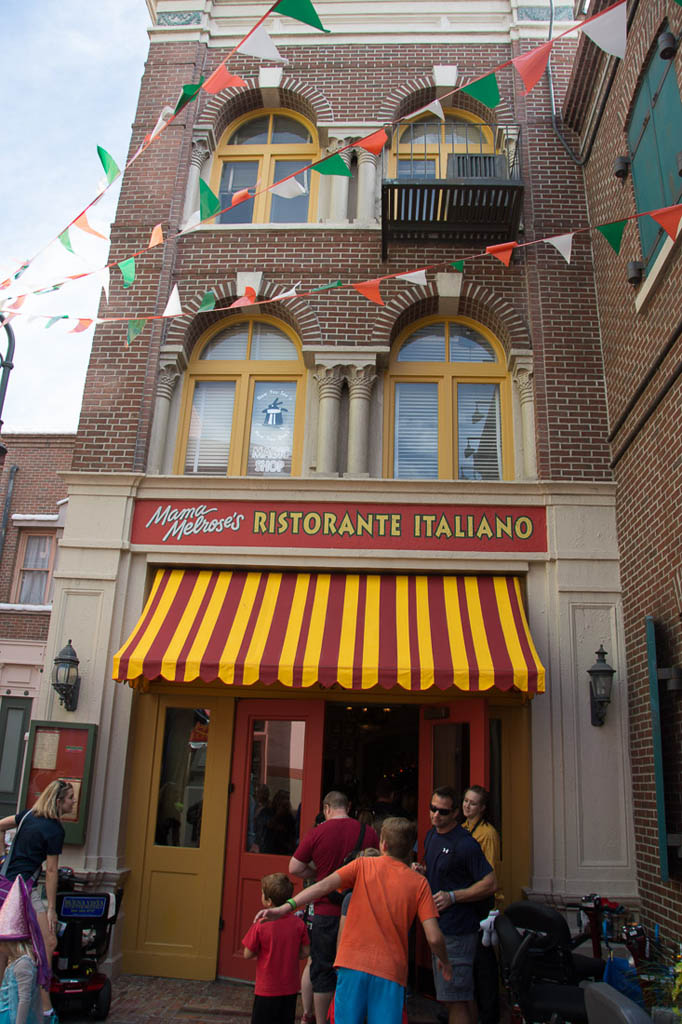 We shared a Caesar salad, and I got the Penne Pasta, while Ken got the Chicken Parmesan.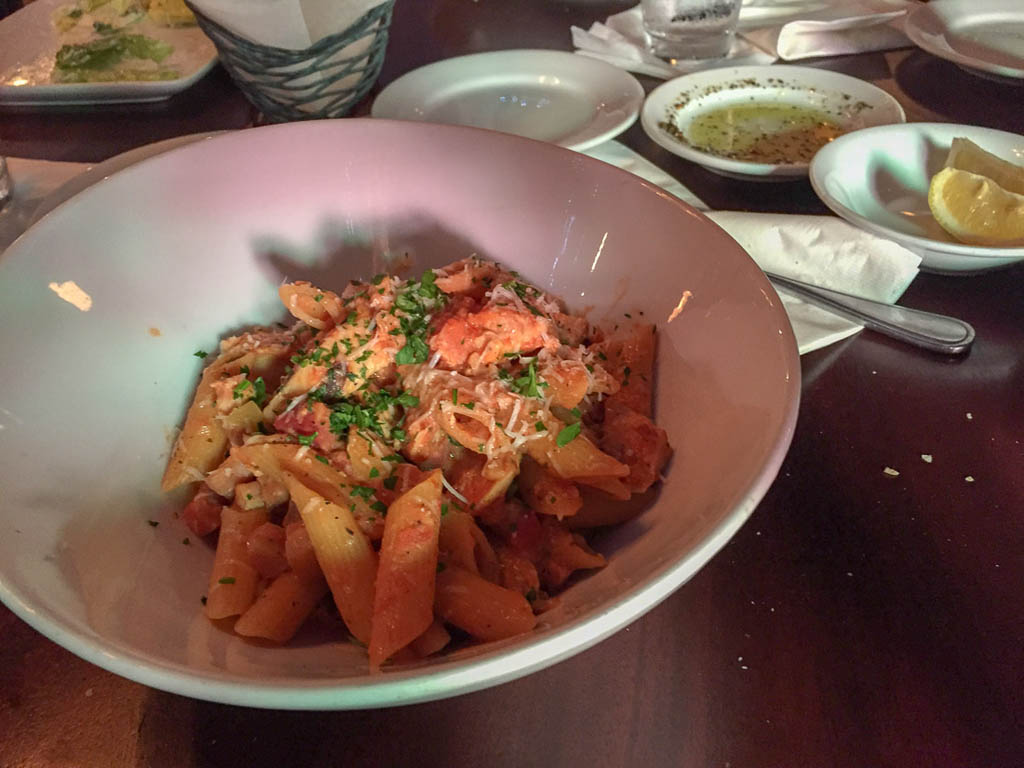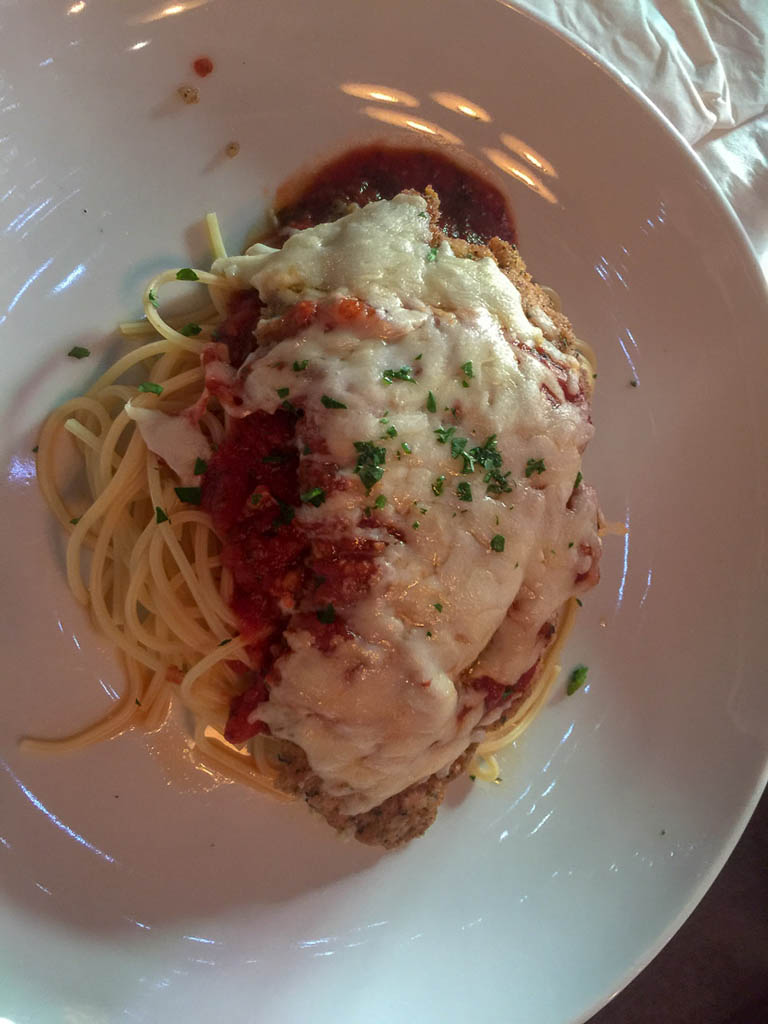 Oh, and of course, we enjoyed the yummy bread they brought to our table!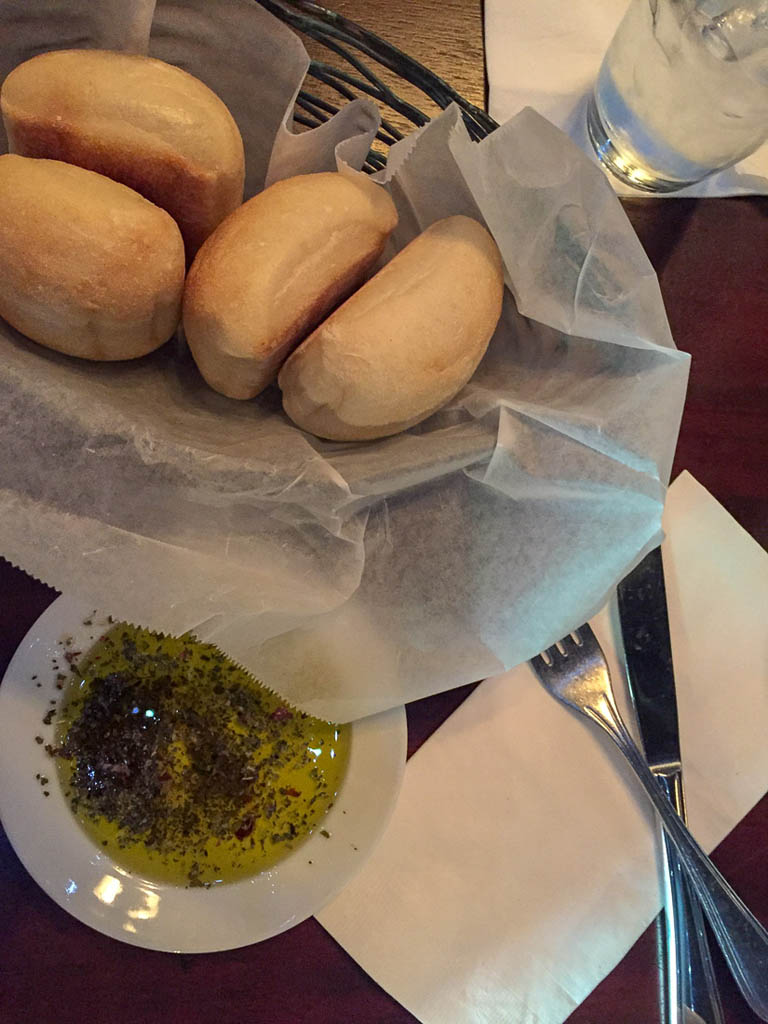 We only had to wait about 5–10 minutes for a table after checking in for our lunch time reservation.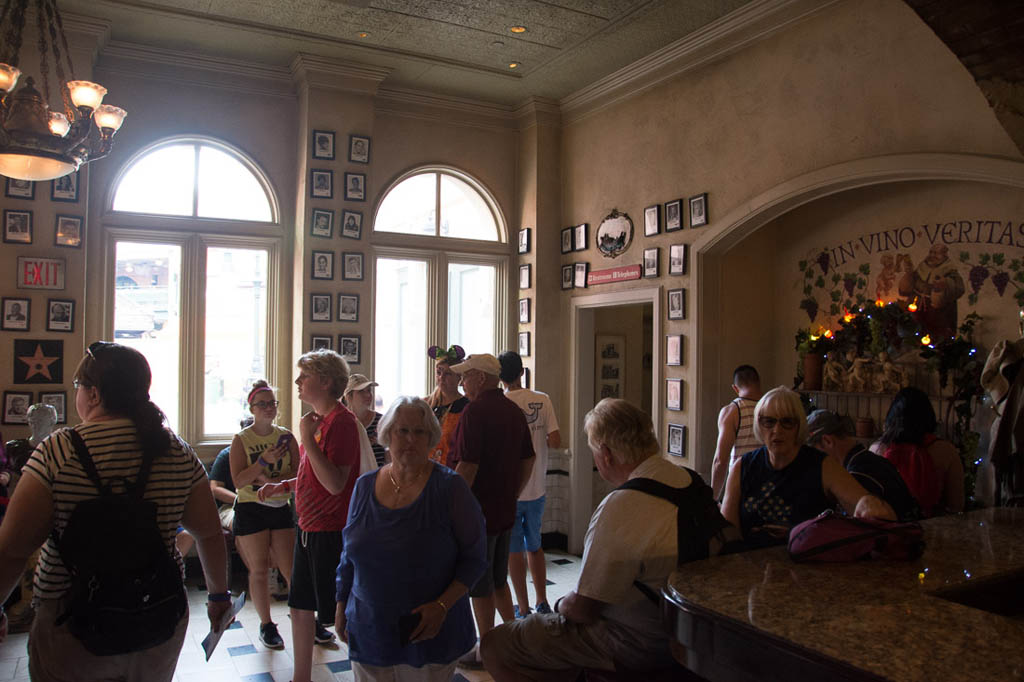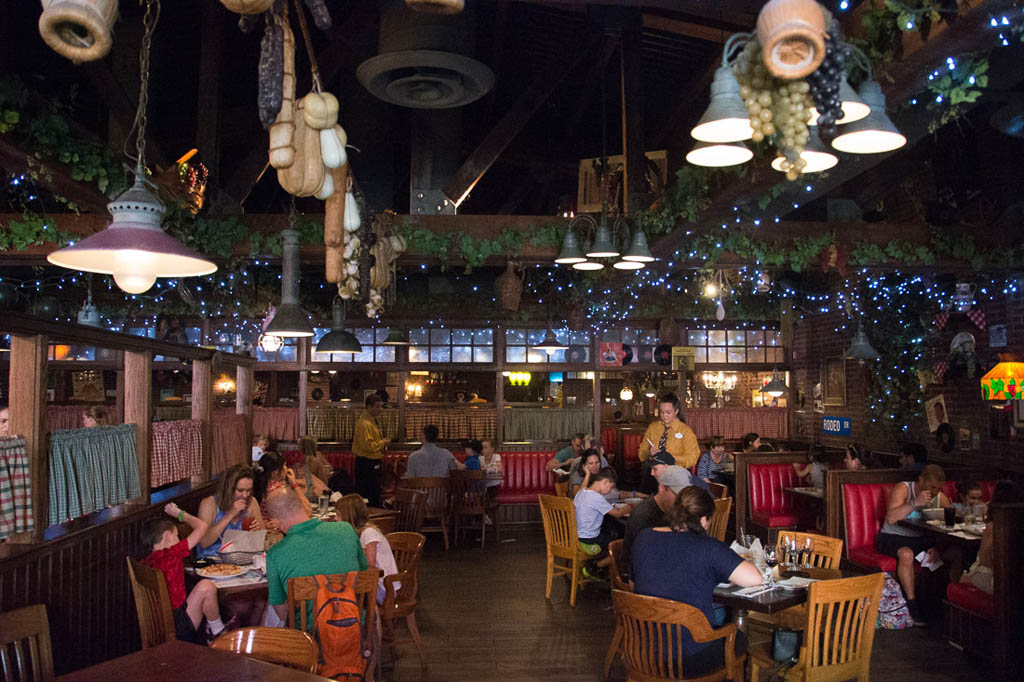 Sci-Fi Dine-In Theater Restaurant at Hollywood Studios (Dinner)
This place definitely had the coolest theme and vibe of any of the Disney restaurants we visited! We actually had dinner reservations, but we finished up our day at Hollywood Studios earlier than expected, thanks to light crowds and maximized fast passes. So, we were ready to leave the park, but our dining reservation wasn't for another 90 minutes or so. We went here, explained our situation, and we actually got a table within about 20 minutes!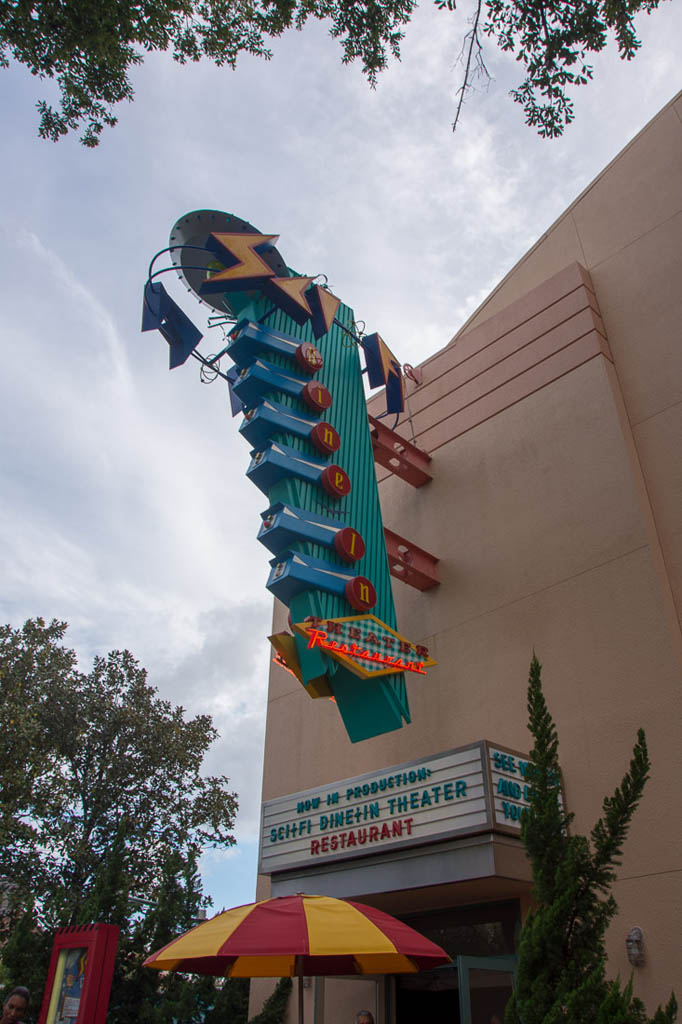 The tables and seats are styled like old convertibles!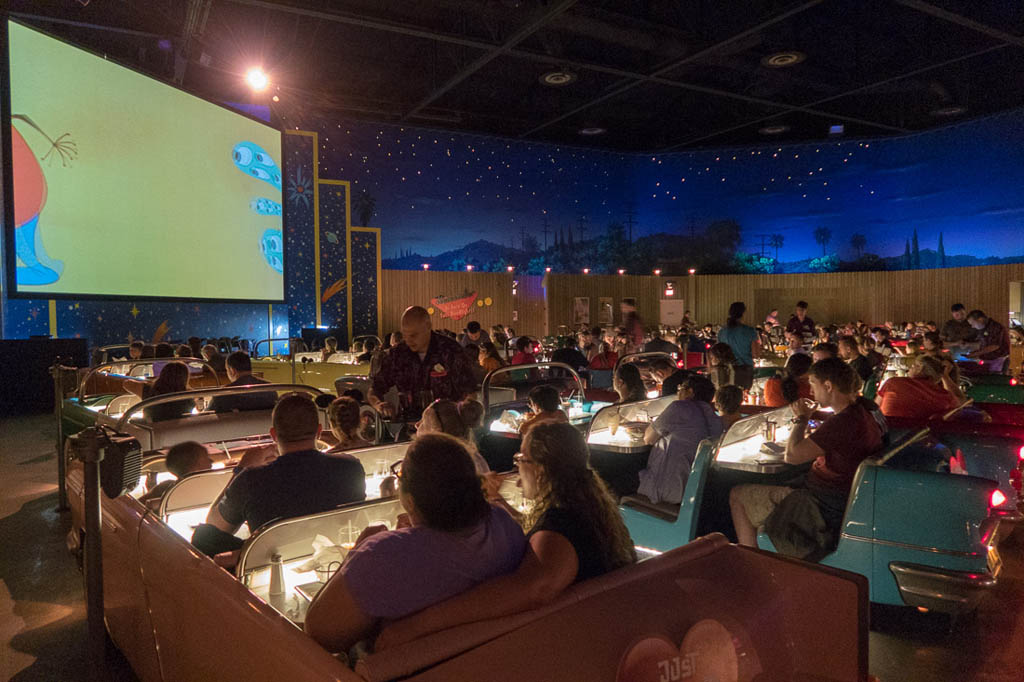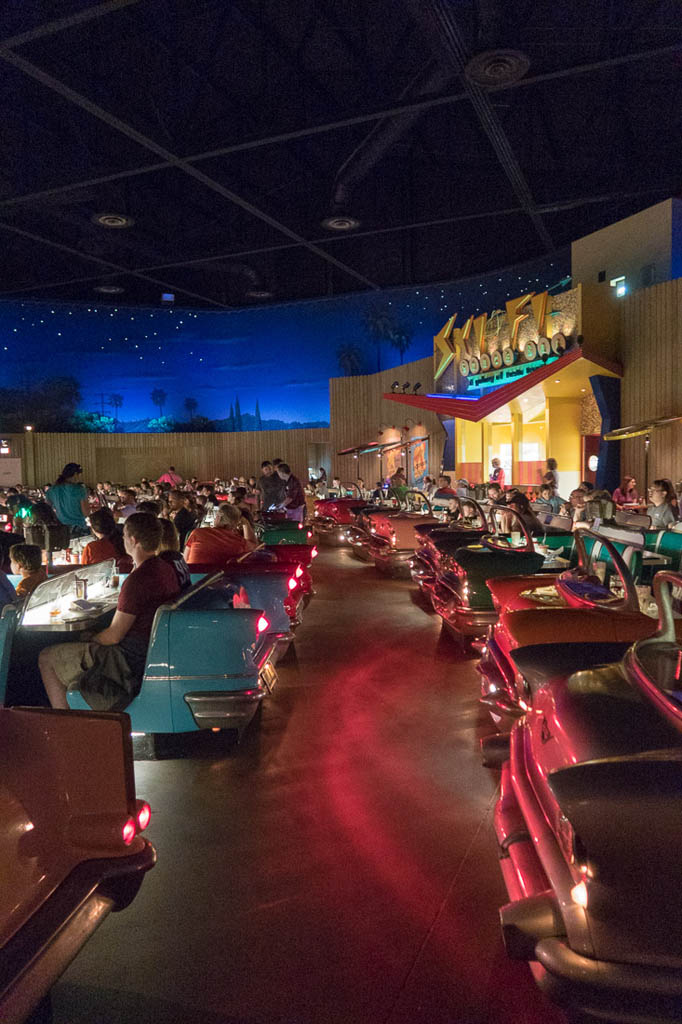 It's a dark place, but it fits the theme well. It's also pretty quiet inside, since it has a movie theater feel. This definitely isn't the greatest place for a group conversation though, since you don't sit across from anyone in your party, but rather you sit behind them or in front of them.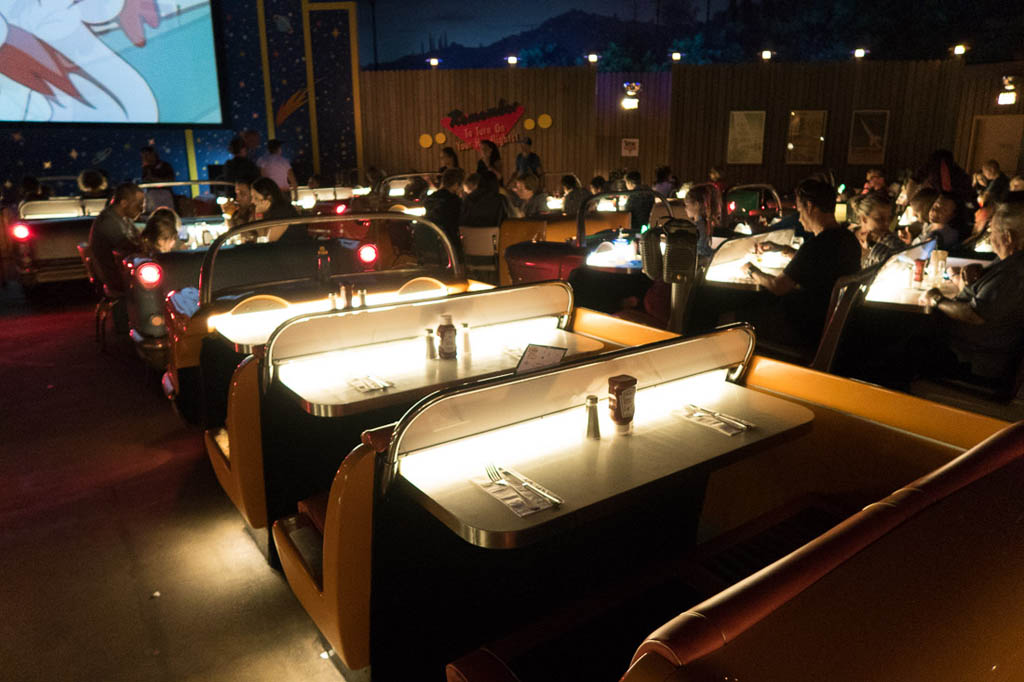 But two people, in this case Ken and I, can sit next to each other.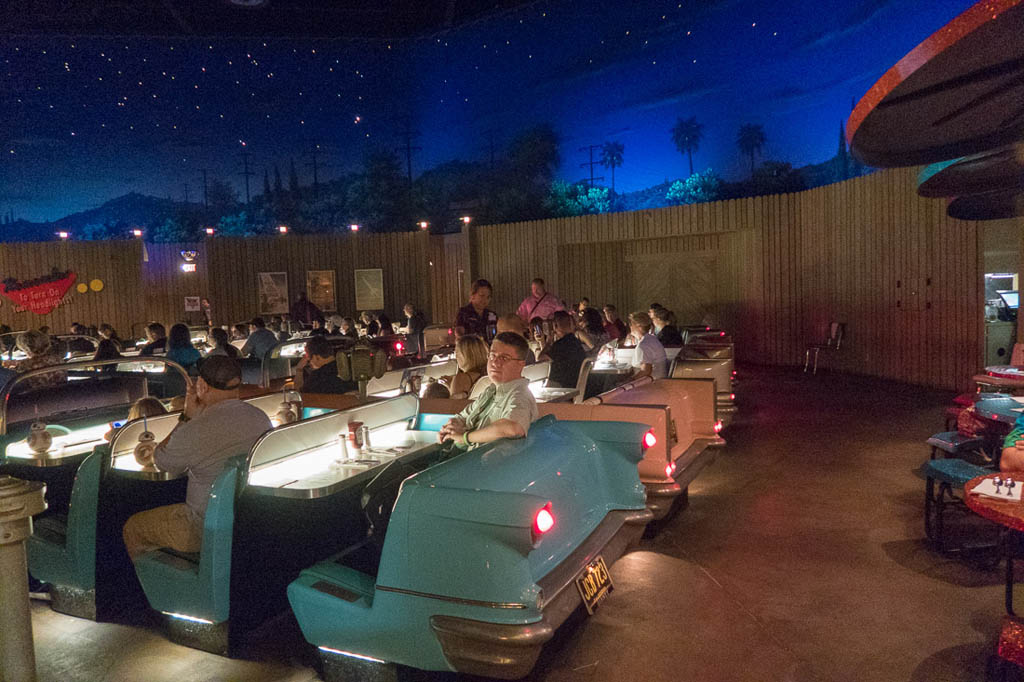 There's a big screen in the front which shows excerpts from classic sci-fi films.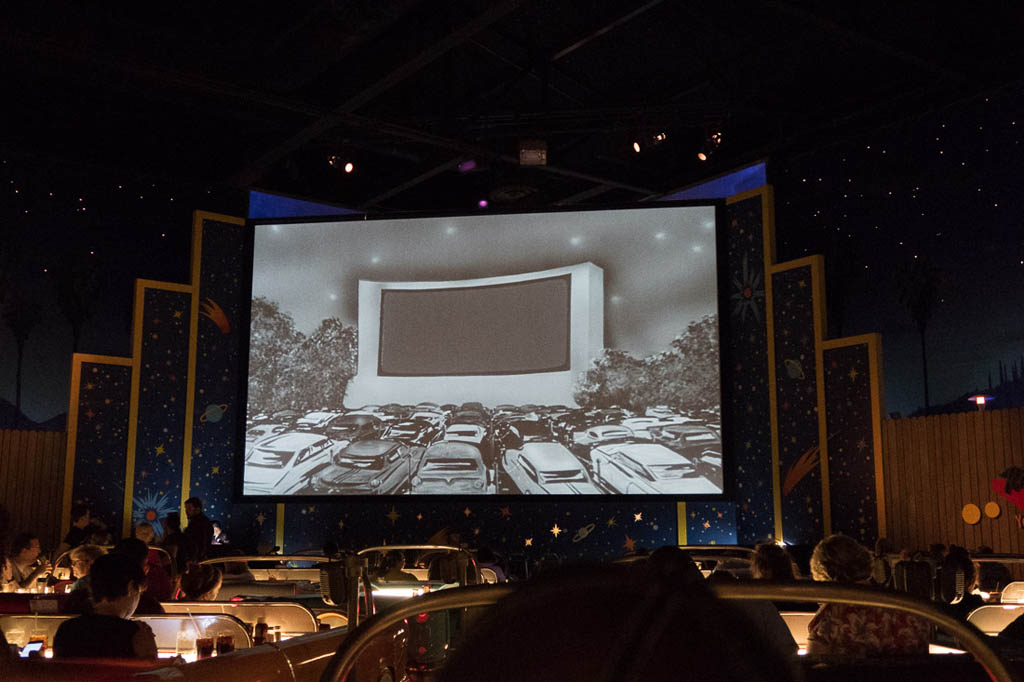 We both had burgers and a chocolate milkshake.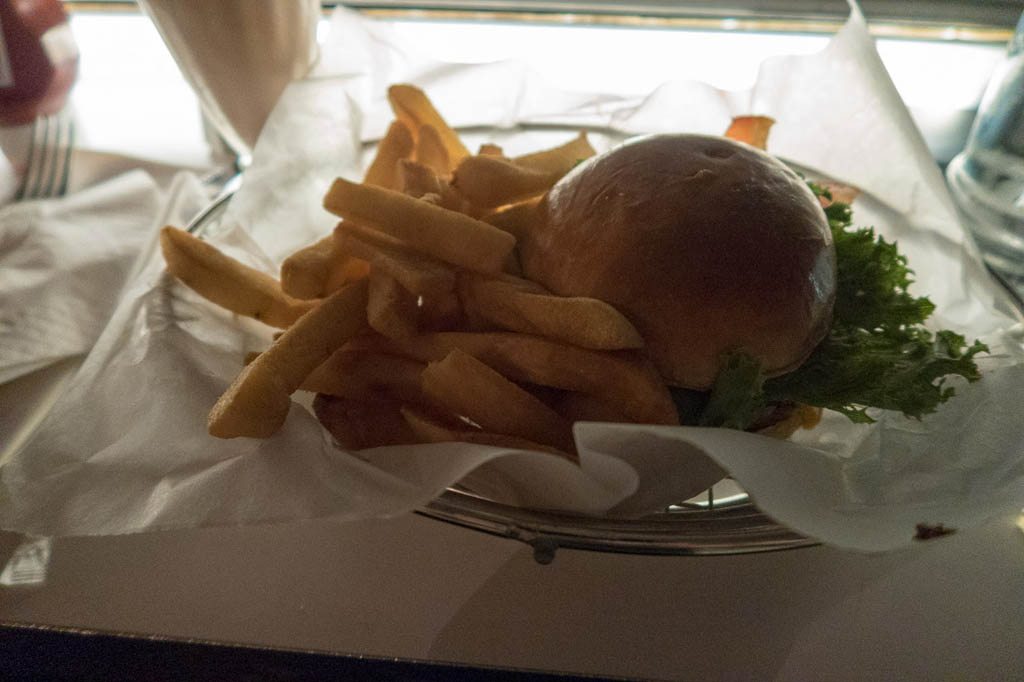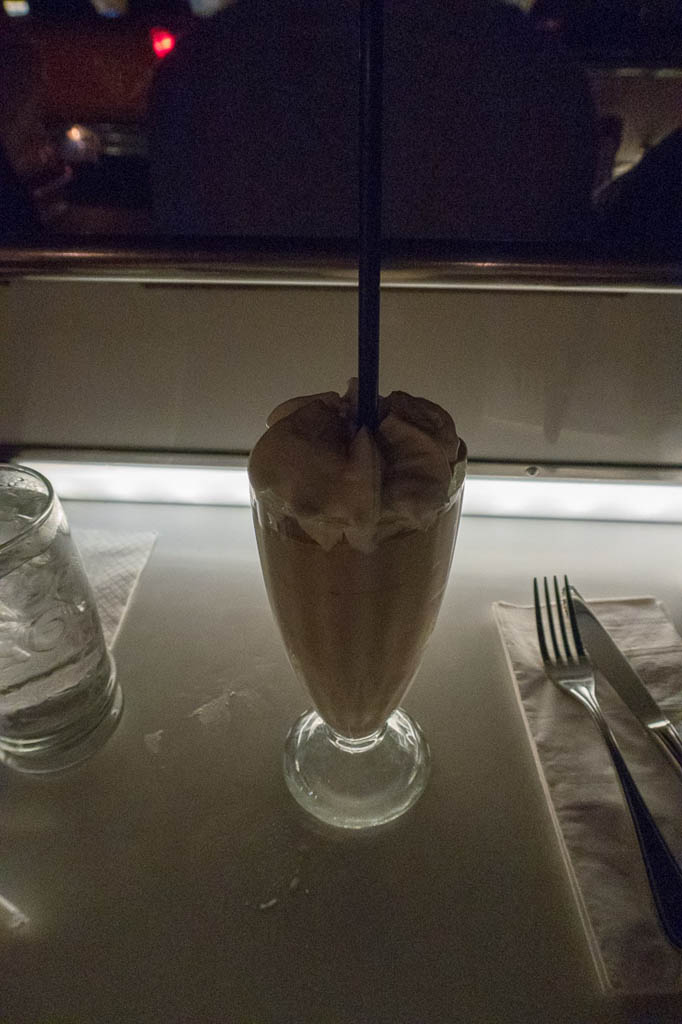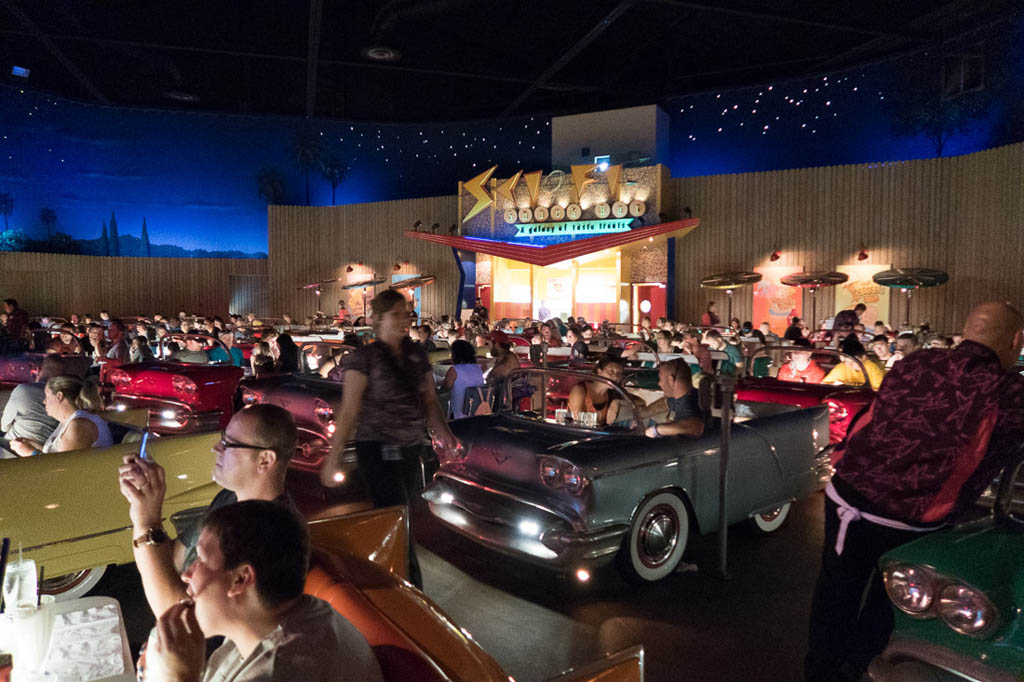 Anyway, this place was definitely a lot of fun!
Kona Cafe at The Polynesian (Breakfast)
On our last day at Disney, before we left for the airport, we had breakfast at Kona Cafe at the Polynesian.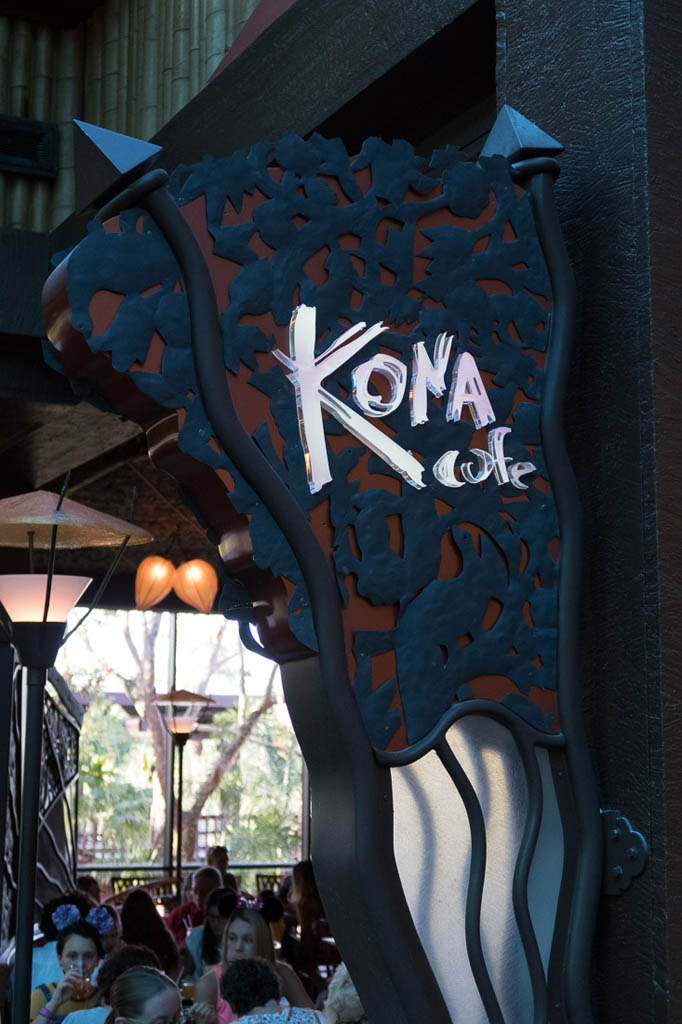 I had their speciality, the Tonga Toast. SO YUMMY!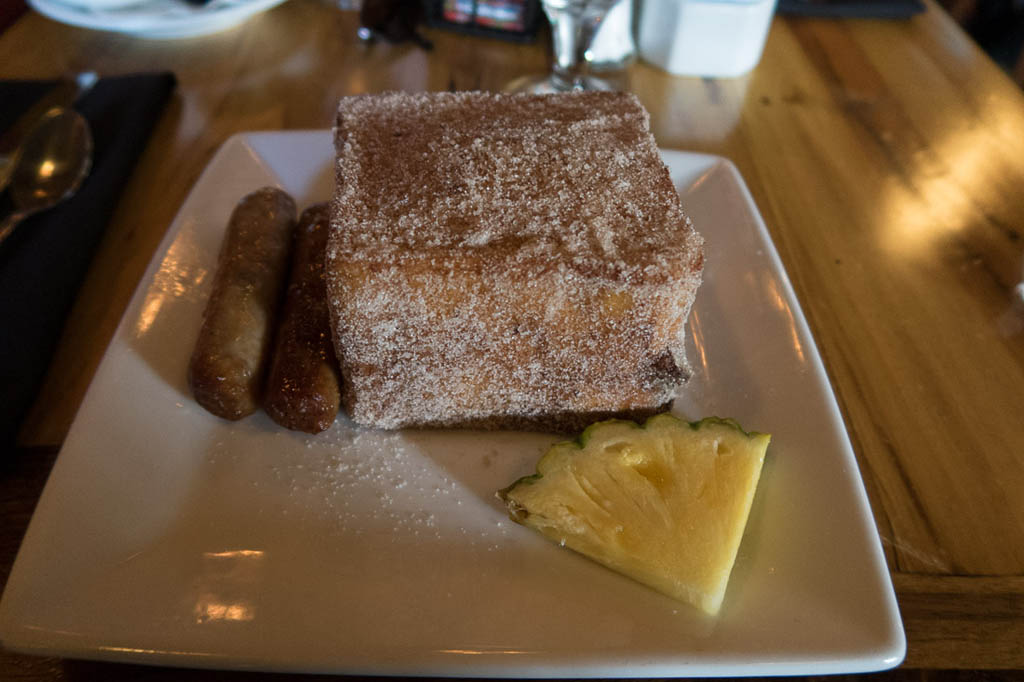 And Ken had the ham and cheese omelet with home fries: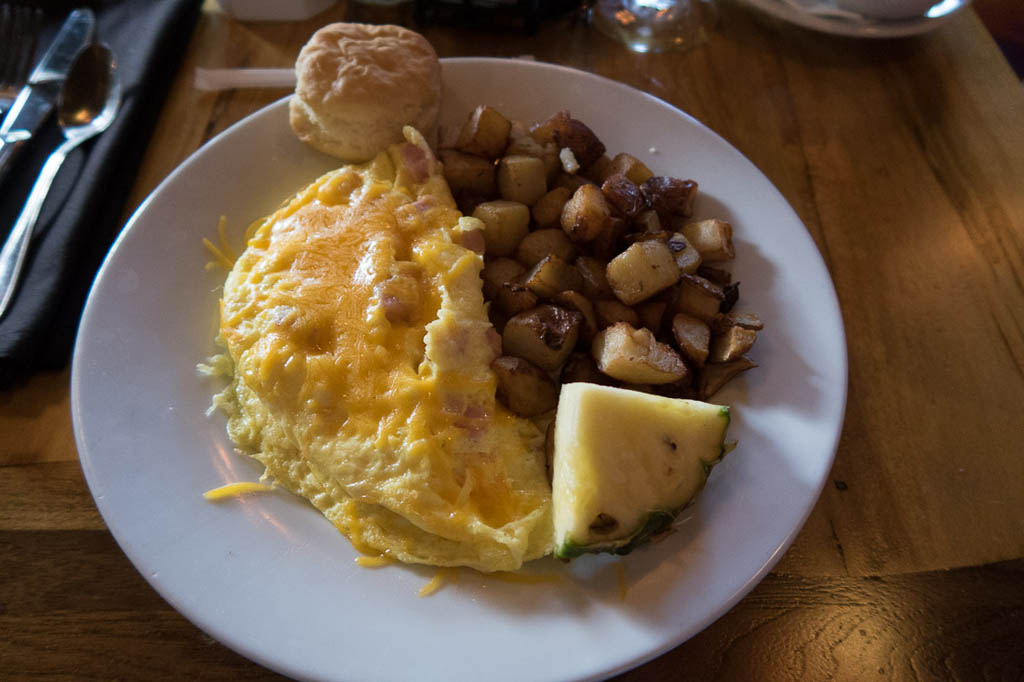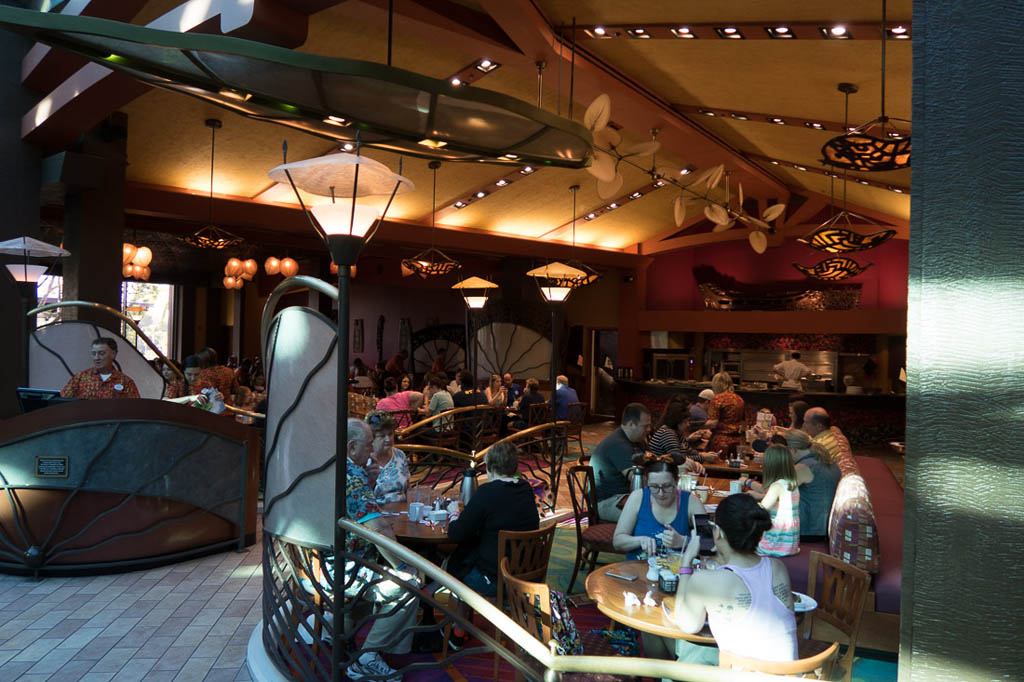 Ready to book your trip to Disney? Check Undercovertourist.com for discounted Disney Tickets (and other great tools like Disney park crowd forecasts!)
---