This post may contain affiliate links. Please see my advertiser disclosure for more details.
---
For our time in the Carmel area, we knew we wanted to look at Big Sur hotels on the ocean. So, we opted for the Hyatt Carmel Highlands Big Sur. After our time in Santa Cruz, California, we began our drive down the gorgeous Pacific Coast Highway to Big Sur. We made lots of scenic stops along the way, including the famous 17-mile drive and Pebble Beach (more photos of those spots in the next post). But first I wanted to review our hotel, the Hyatt Carmel Highlands Big Sur Coast.
I managed to score this hotel for using Hyatt Cash+Points for $75 and 12,500 Hyatt points per night. I transferred 25,000 Chase Ultimate Rewards points to Hyatt for the two nights. Not too shabby considering rooms go for about $700/night there!
Already ready to book the Hyatt Highlands Carmel? Head over to booking.com to check out their rates. Still undecided about hotels in Carmel? Check out booking.com or hotels.com to browse other options in Carmel!
Ocean View King Room
We booked an "Ocean View King" room. Much like many of these "fancy" hotels we book, the rooms always seem to be fairly basic, while the grounds are gorgeous. However, one unique feature of the room was that it contained a real wood burning fireplace!
Here's the room as viewed from the front door.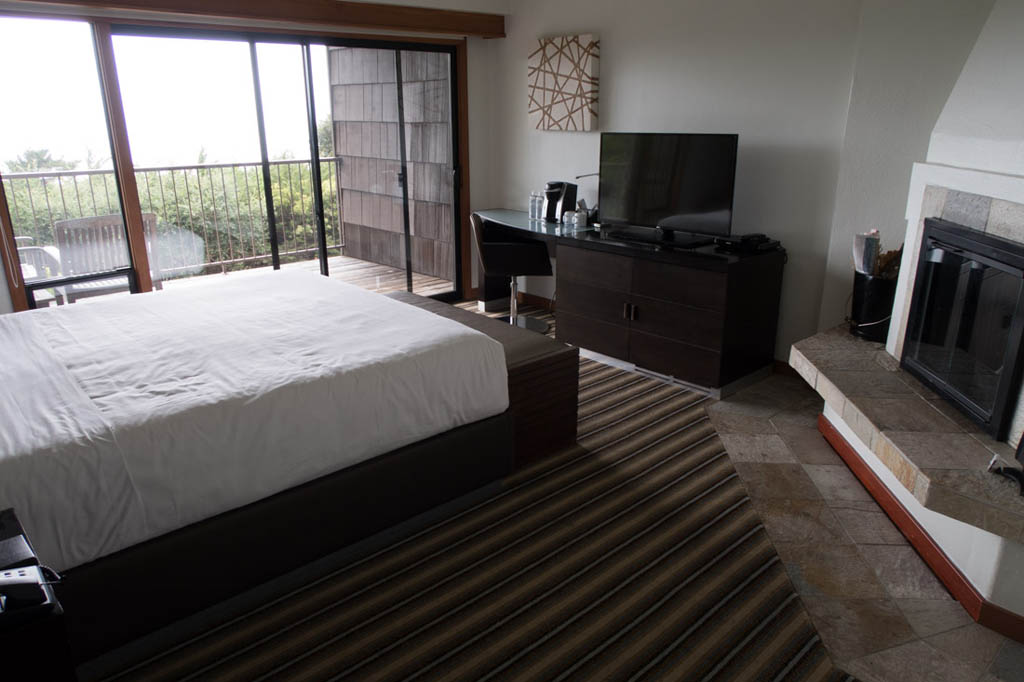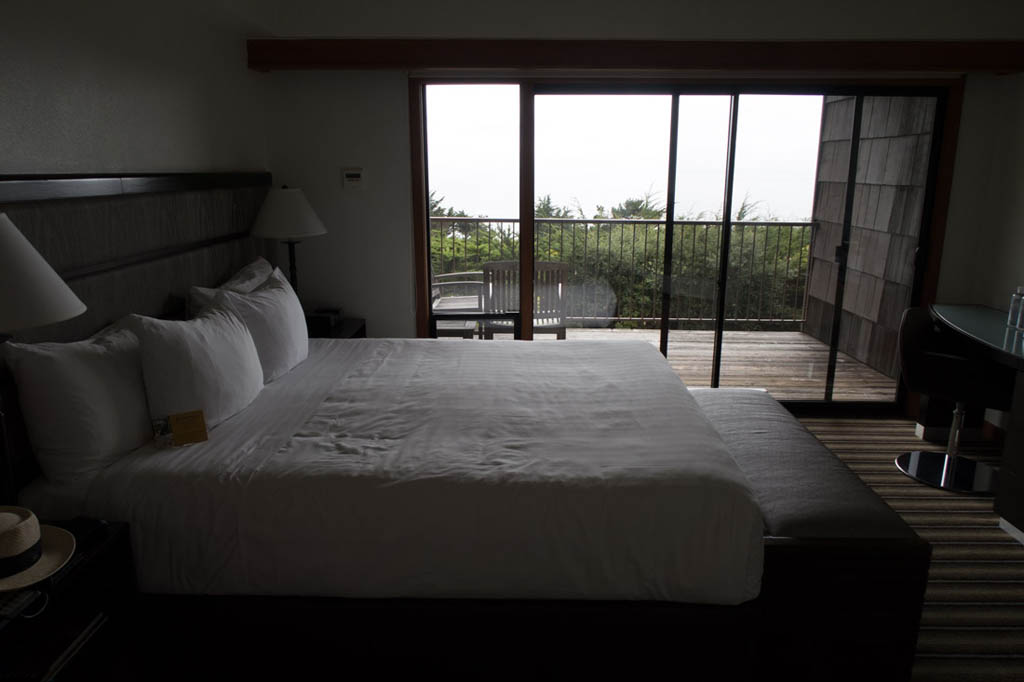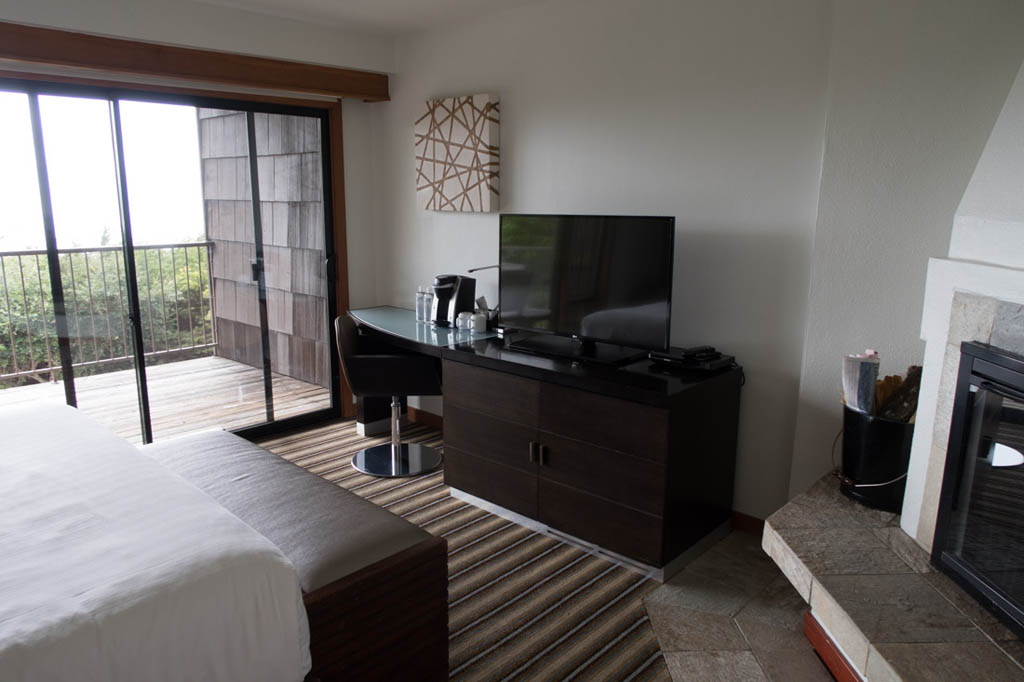 Just behind the door to the room was a stand with wine glasses and even a set of binoculars!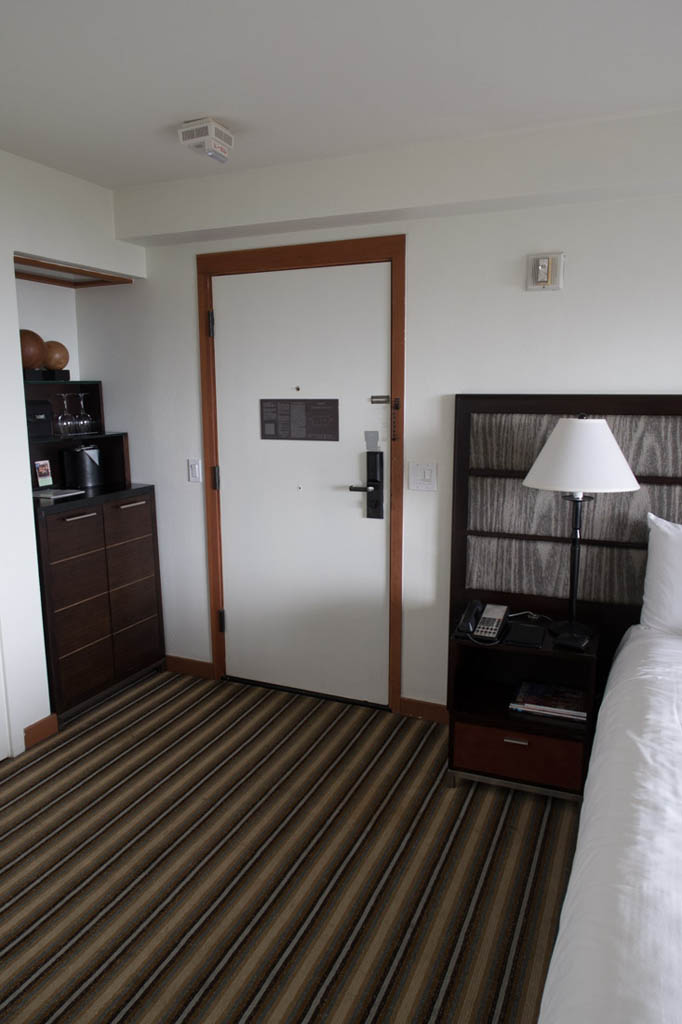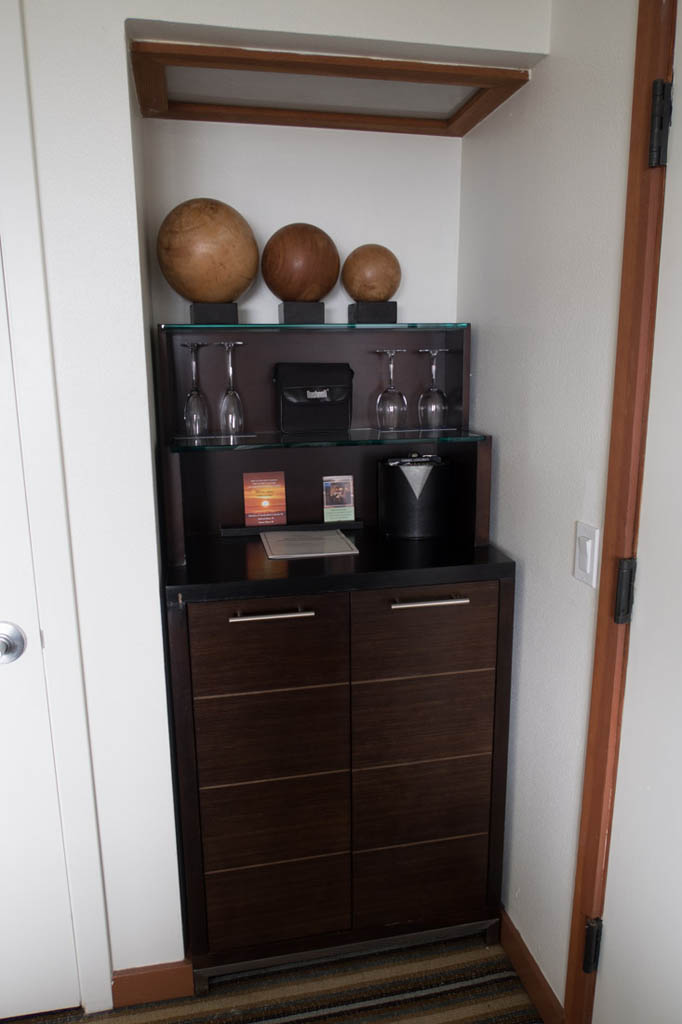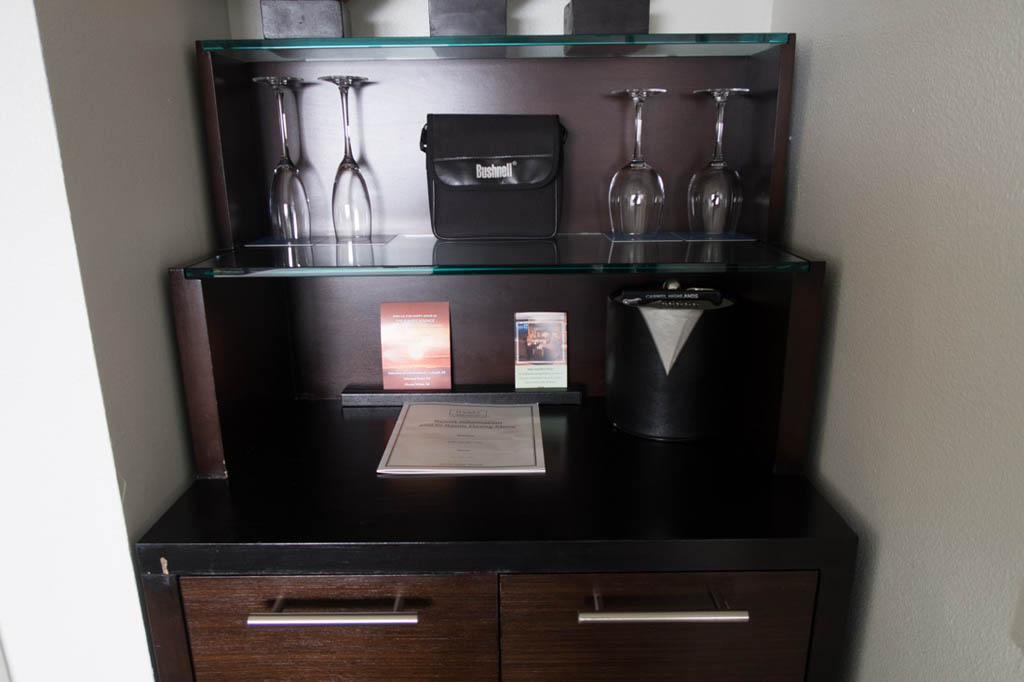 The door to the bathroom was just next to the amenities table.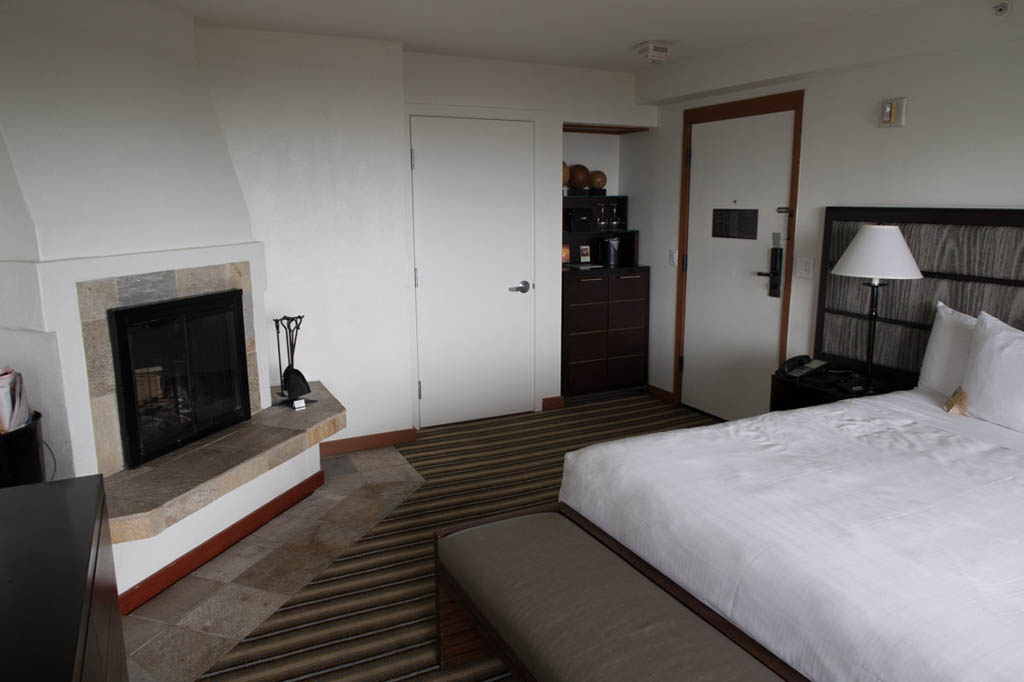 And let's not forget about what is also in that picture, the wood burning fireplace!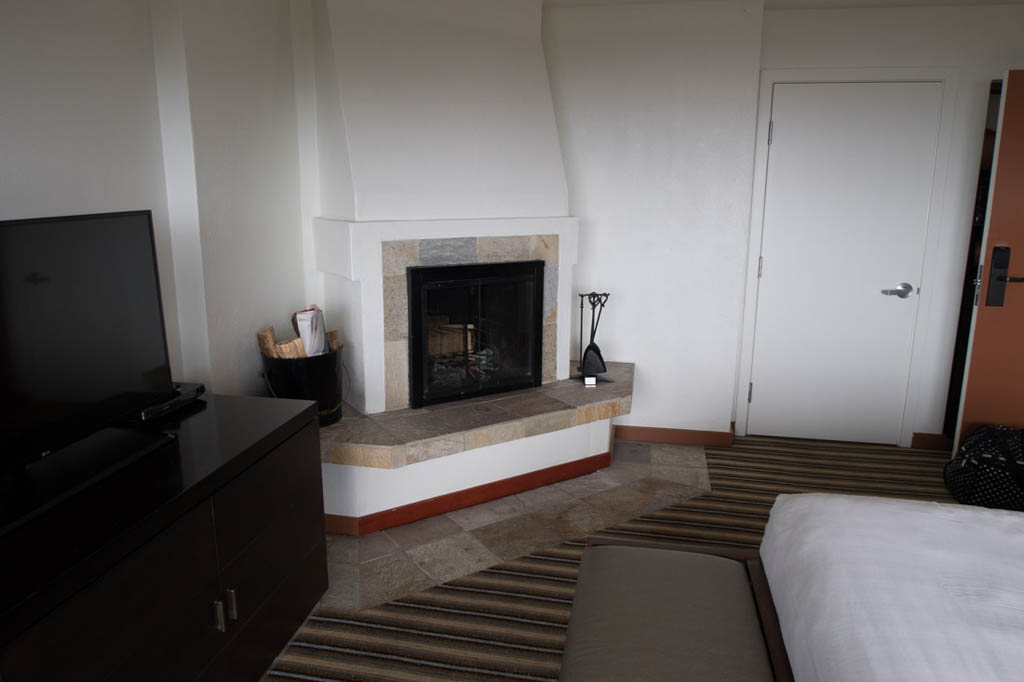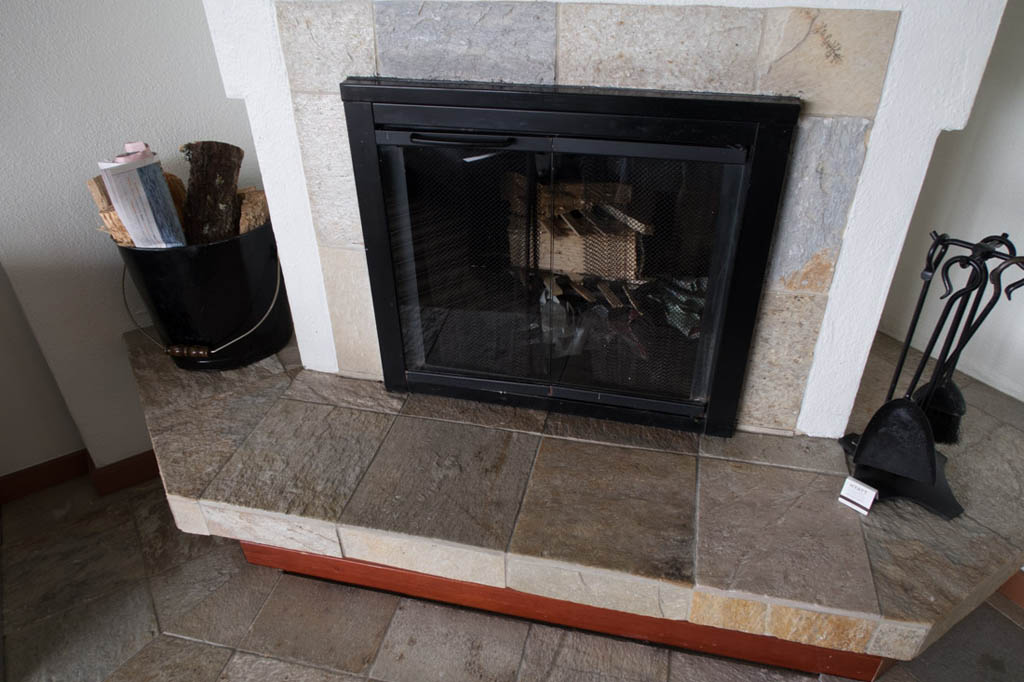 The desk, next to the TV, houses a Keurig coffee maker and some pods.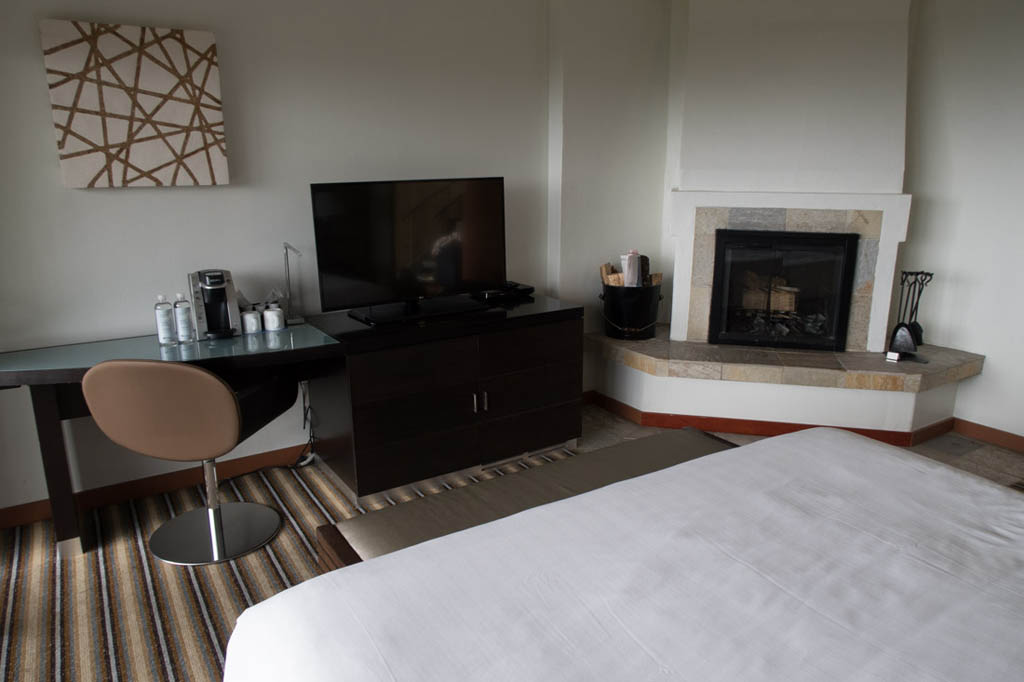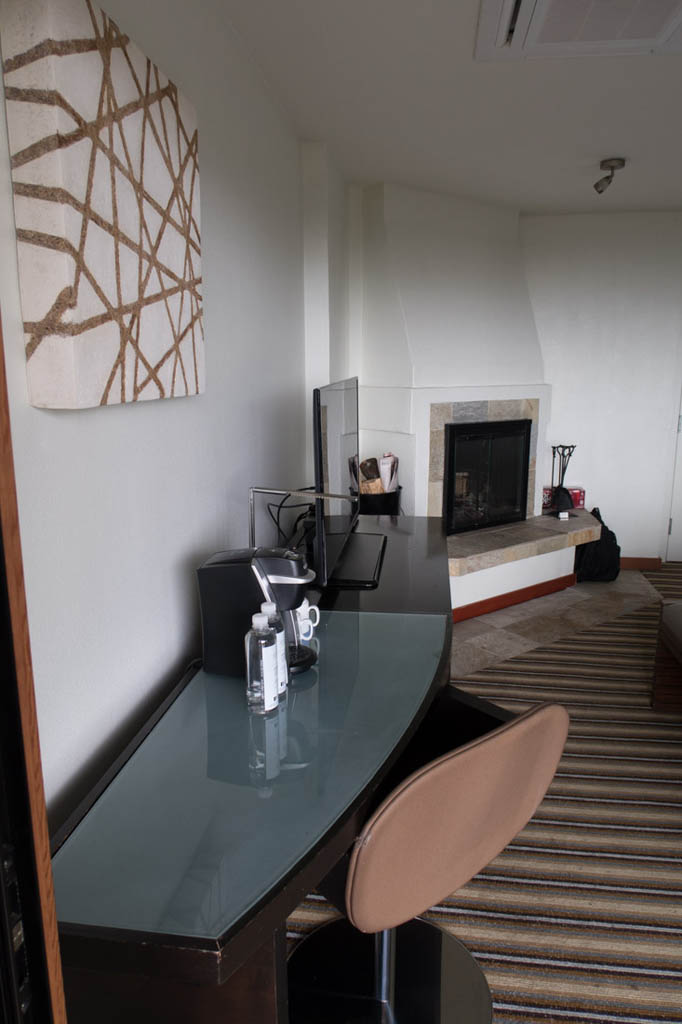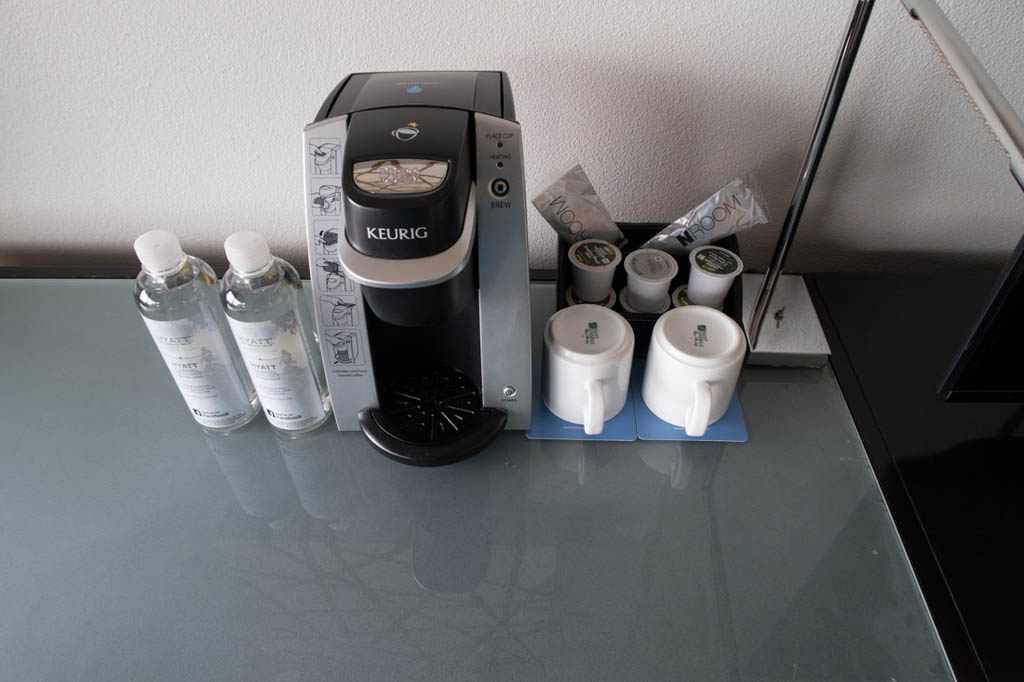 The bathroom was absolutely pitiful. I mean, it was functional and all (beyond the very minimal countertop space), but if I would've paid full price for this hotel room, I would have been supremely disappointed. Zero high-end finishes in the bathroom. (Much like our disappointing bathroom at the Casa Marina in Key West, a Waldorf Astoria property). At first I thought maybe they had given us a handicapped-accessible room, but the bathroom had a bathtub, so that definitely wasn't the case.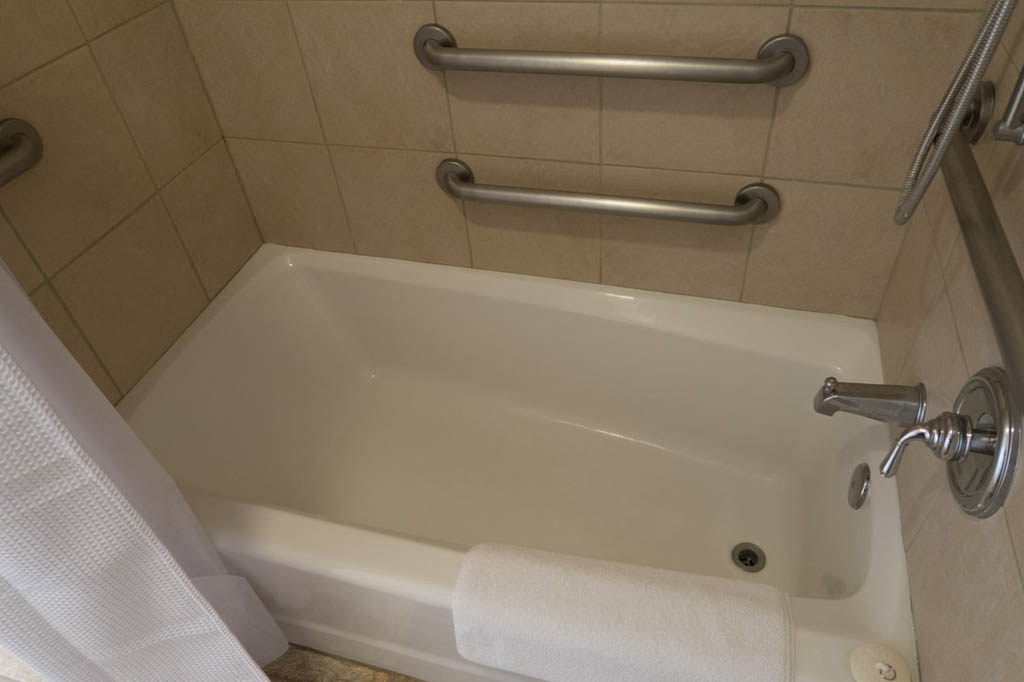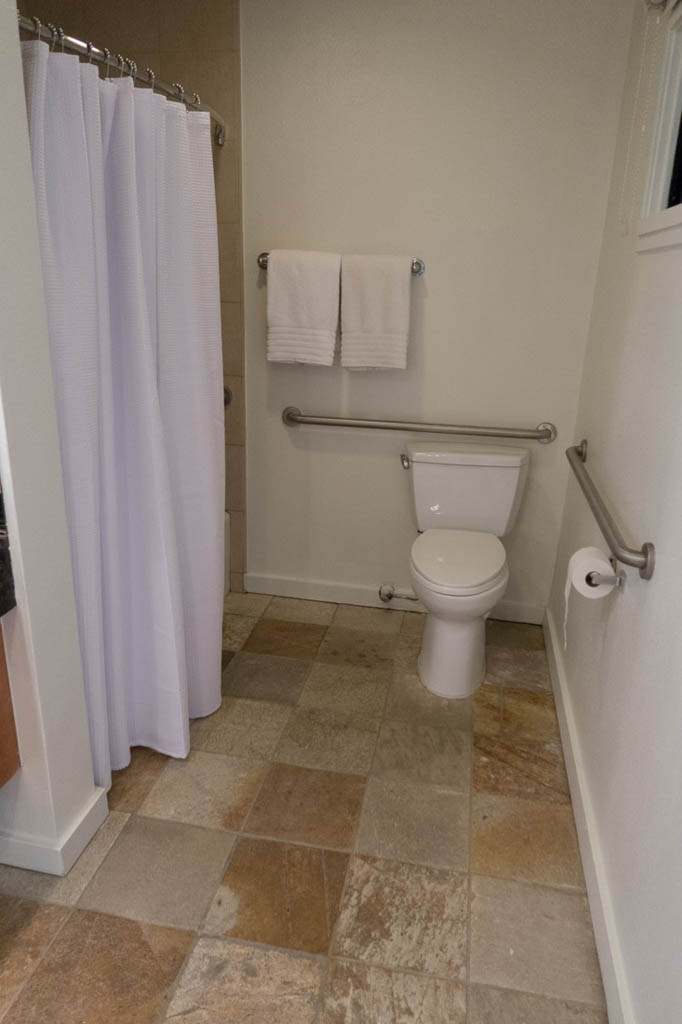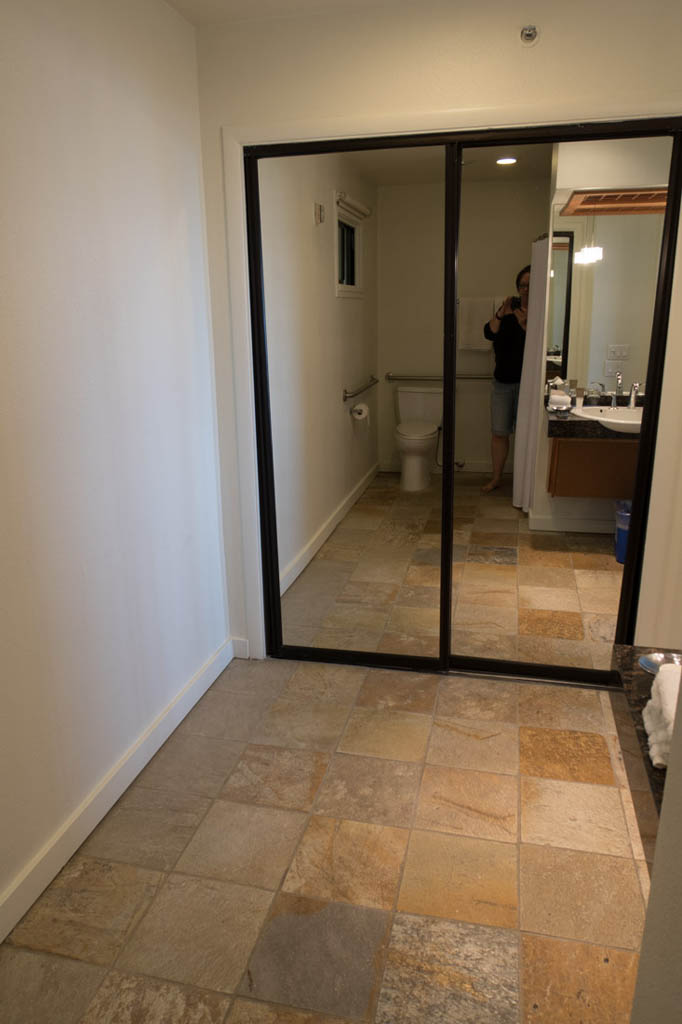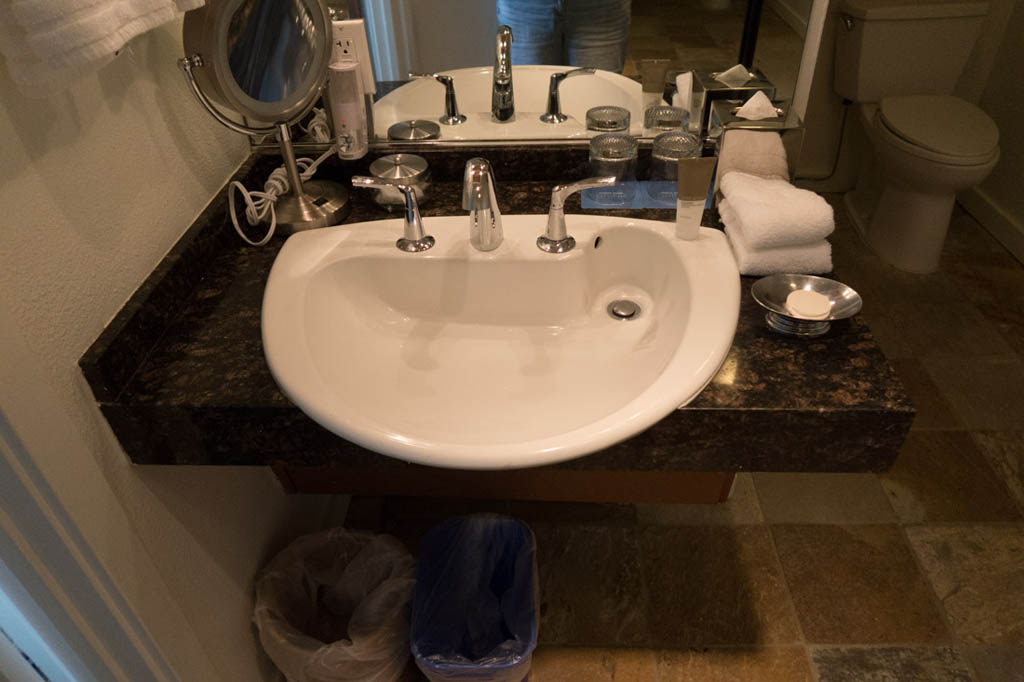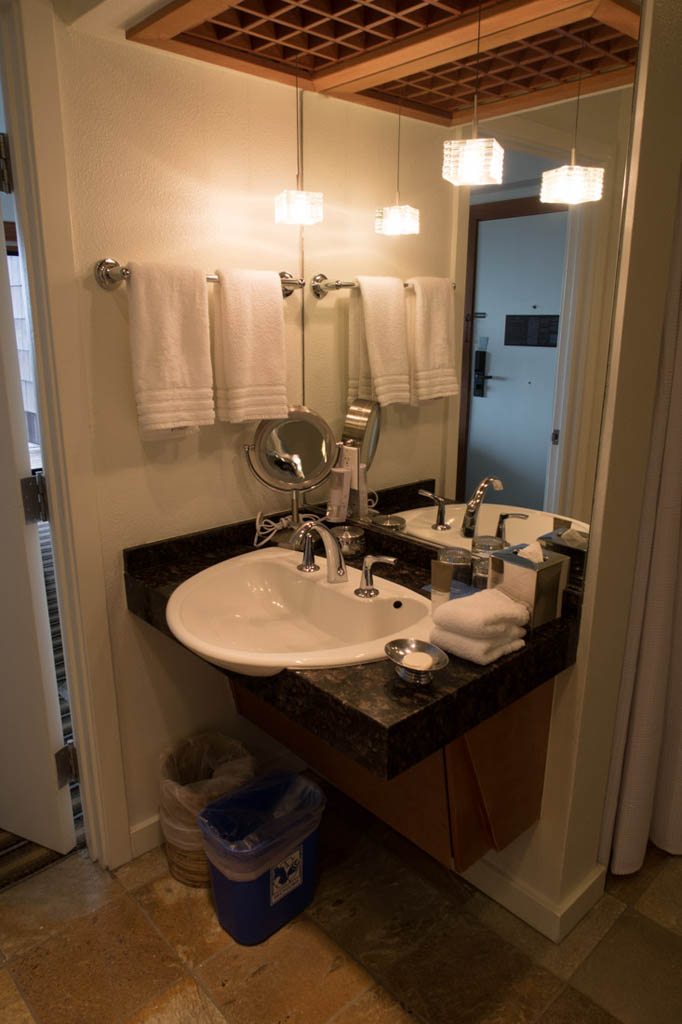 The balcony, on the other hand, was spacious and had good views of the Pacific Ocean just over the trees (beyond the fog of course!)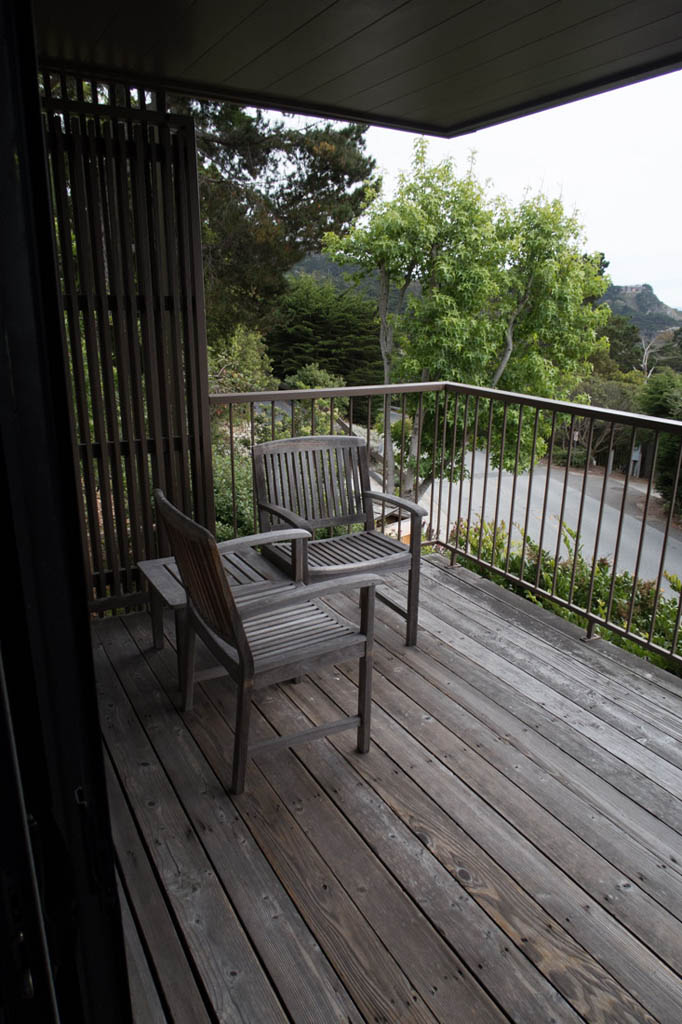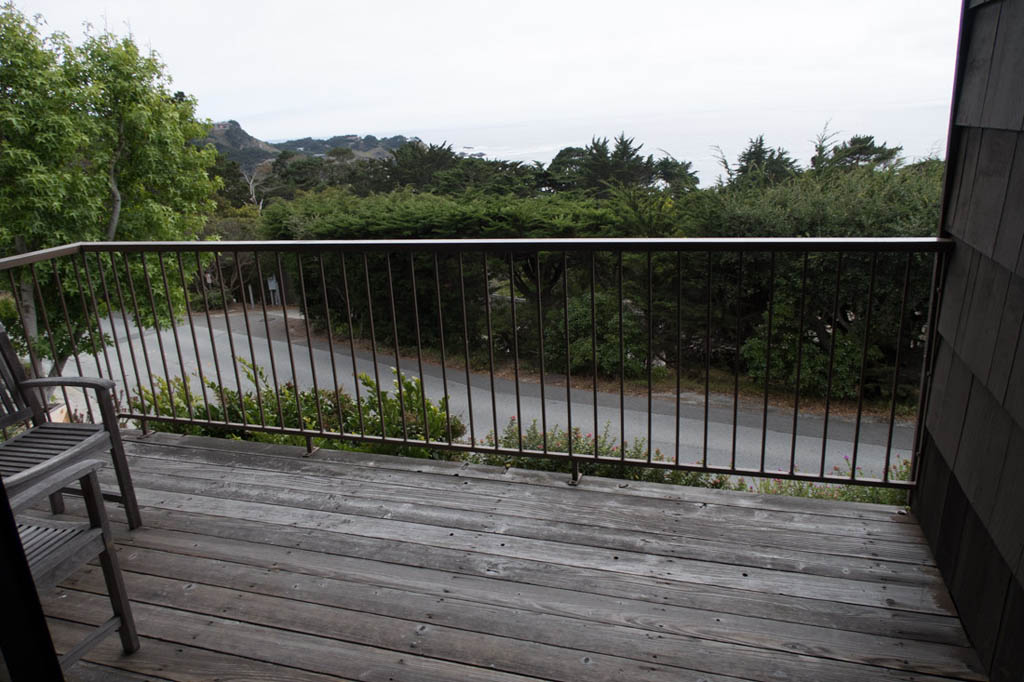 Pools and Hot Tubs
The pool was very close to our room. We never used it, but it looked lovely.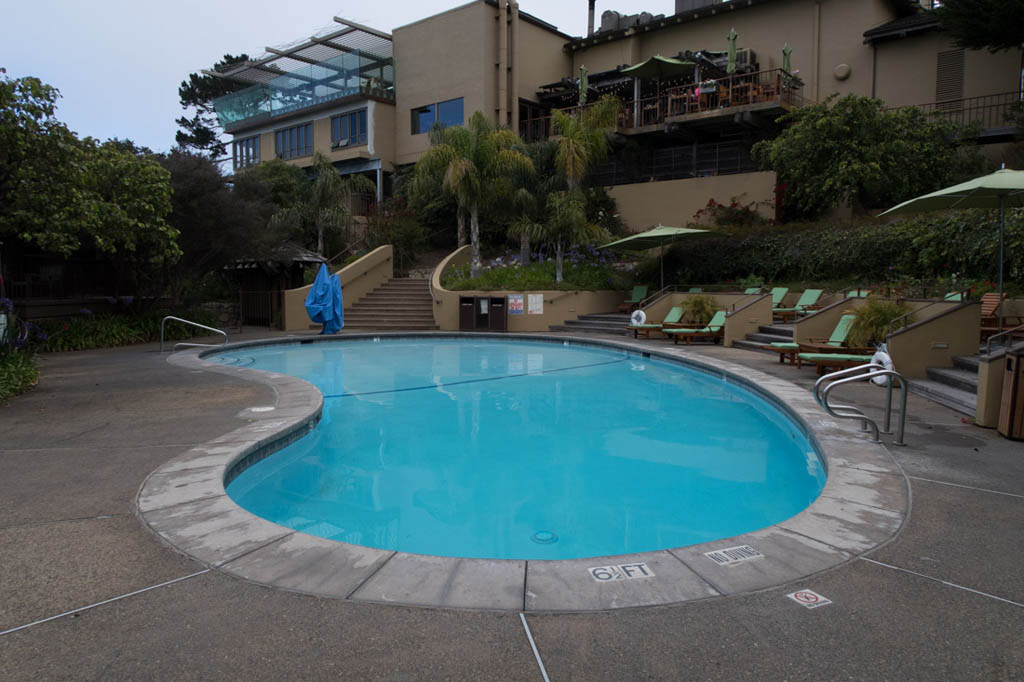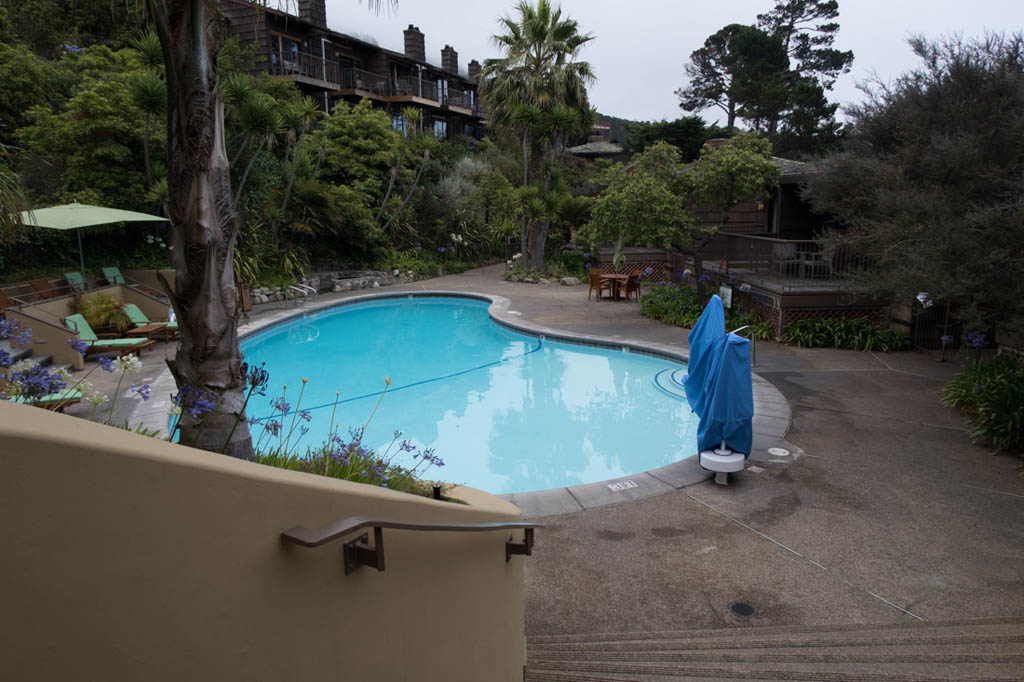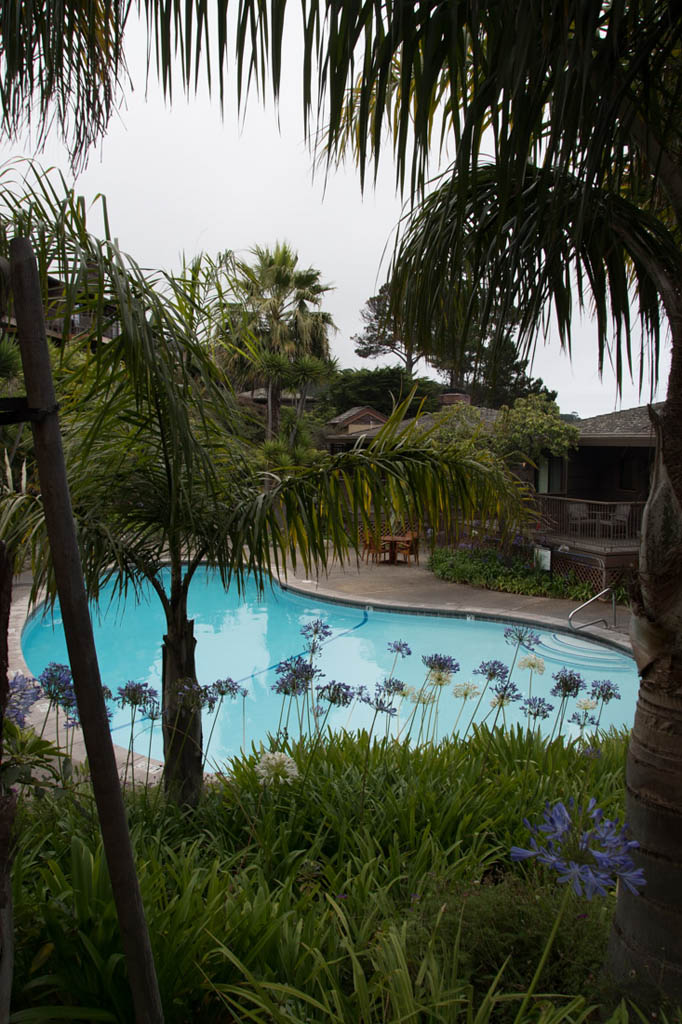 It was also well lit for nighttime use!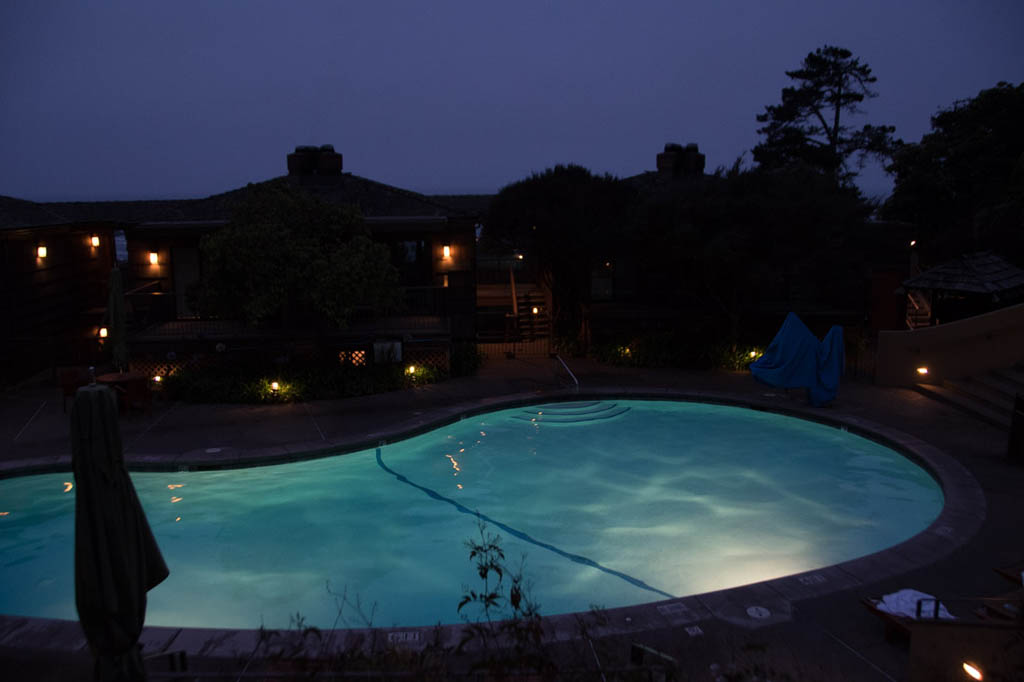 There was also a small hot tub, which was actually right next to our room.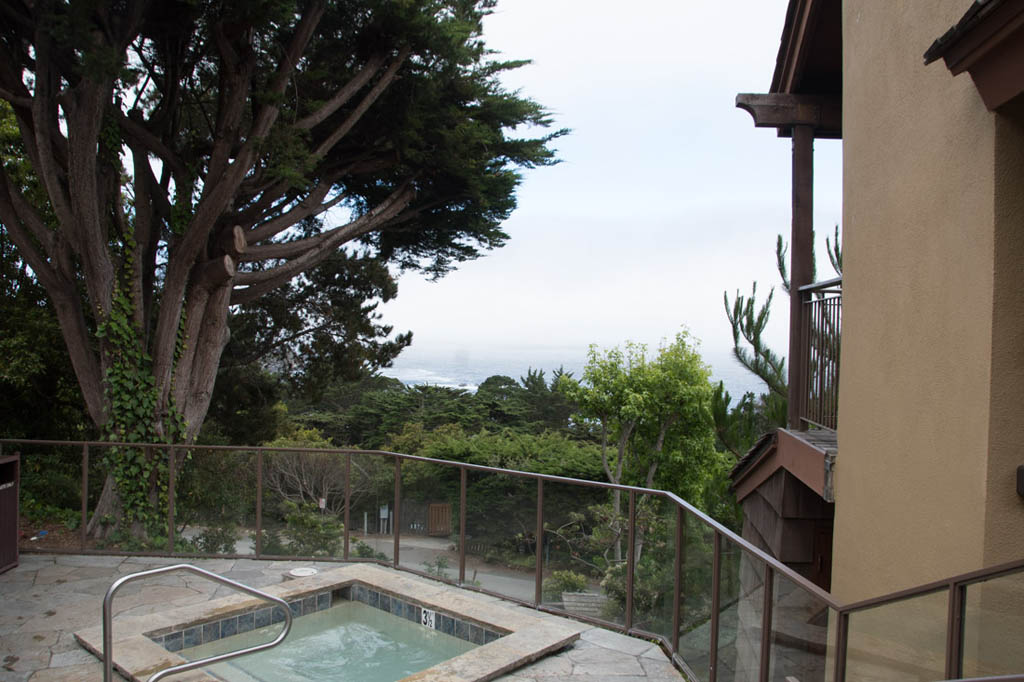 The Entrance and Lobby
The hotel is located right on Highway 1. You turn from the Pacific Coast Highway onto the long driveway to the hotel. (The driveway is pictured below from our hotel room)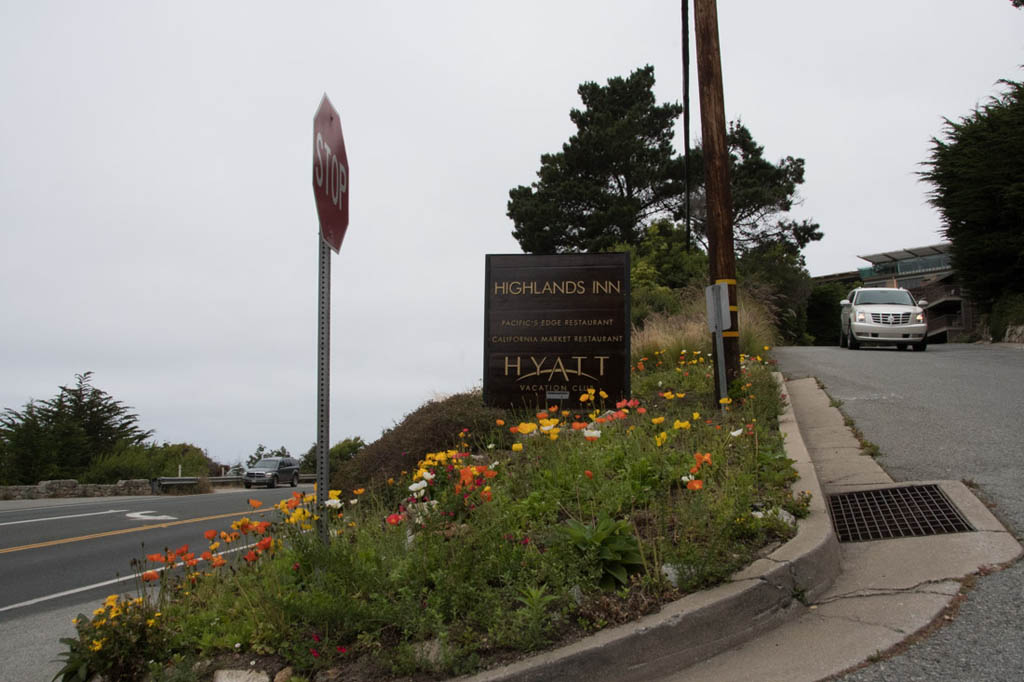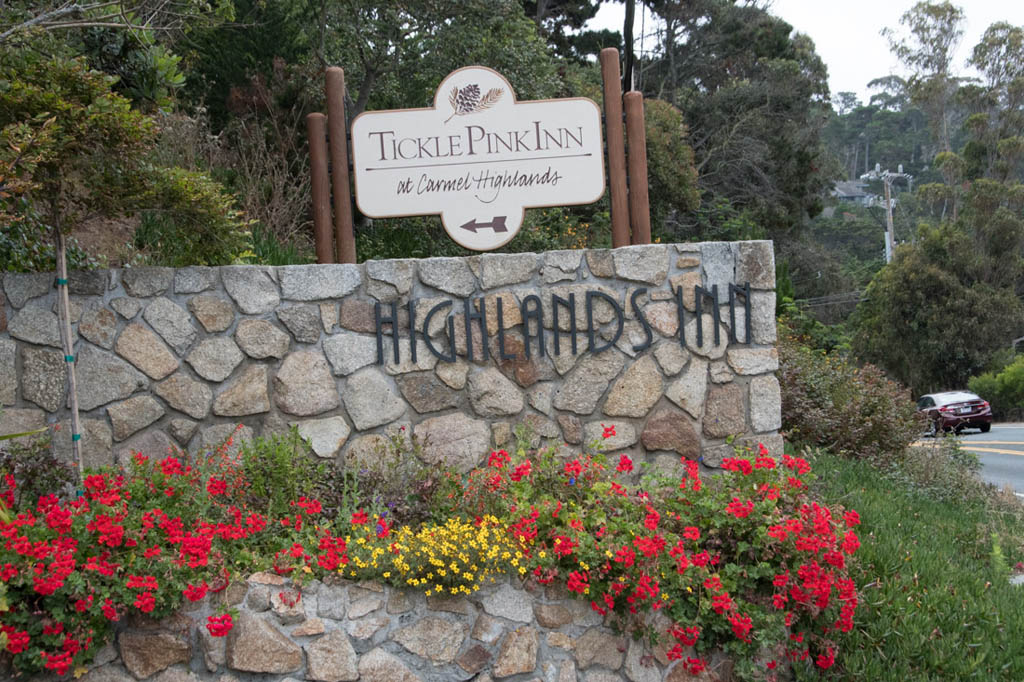 Here's what you see when you arrive at the main building to check-in.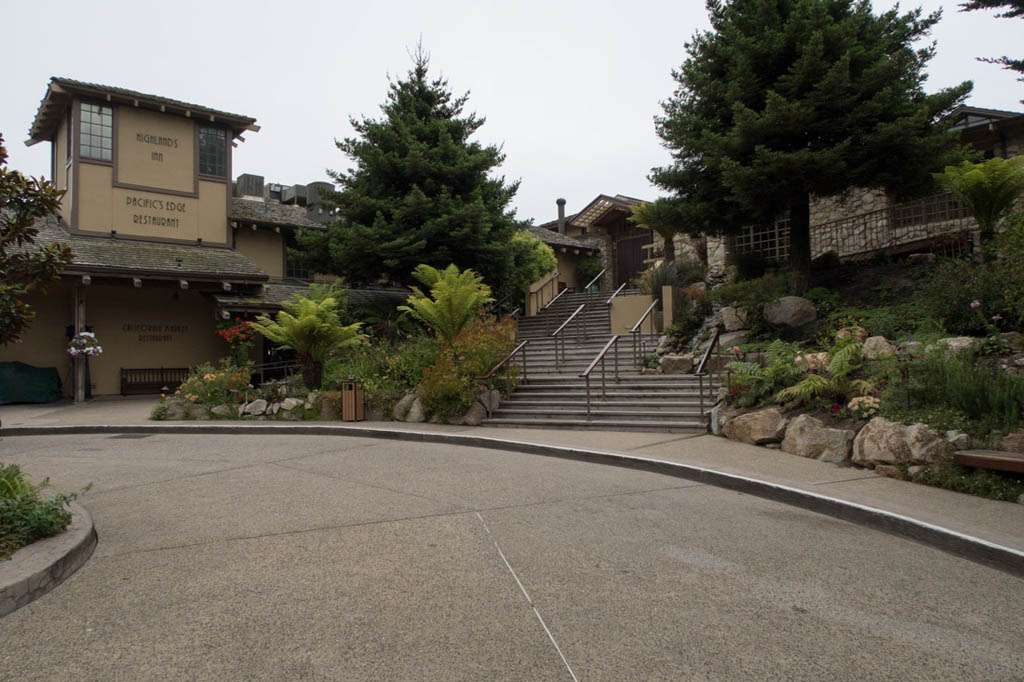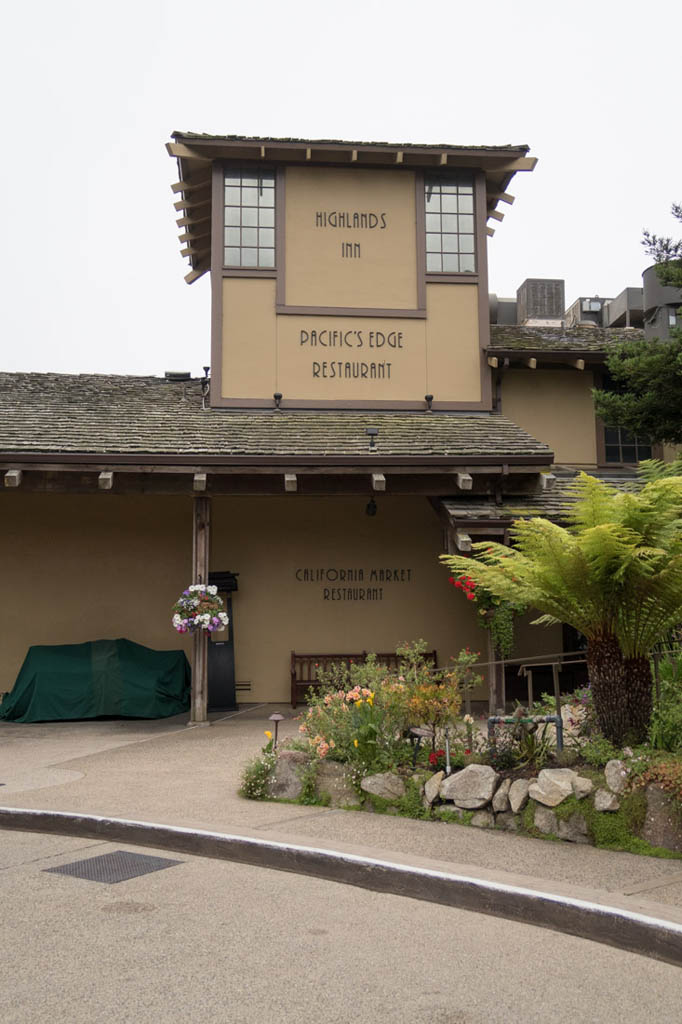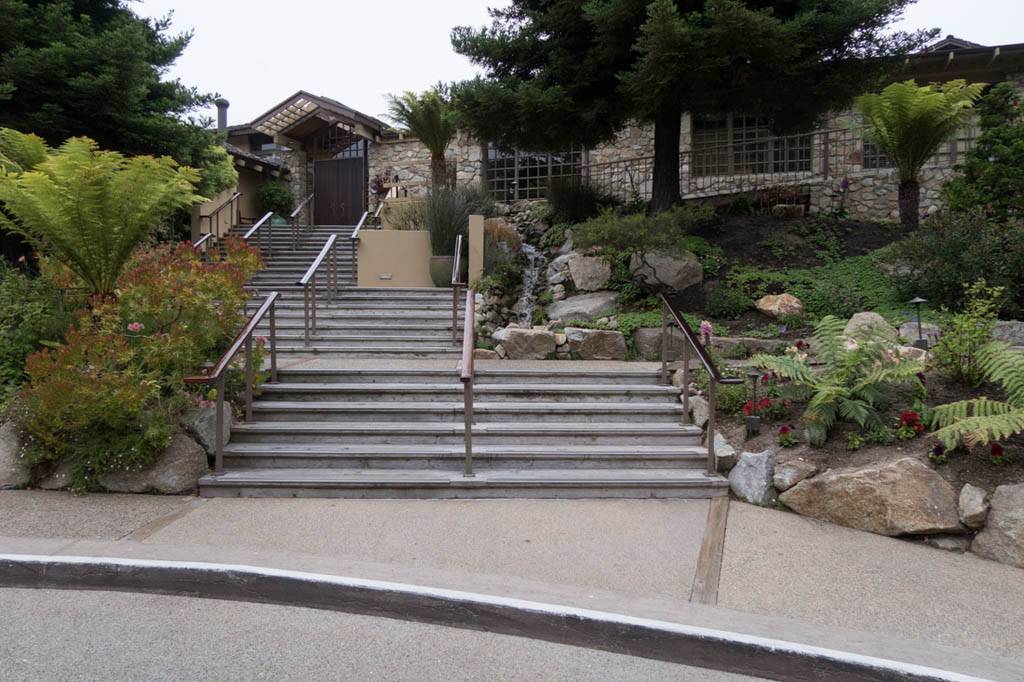 Valet parking was free.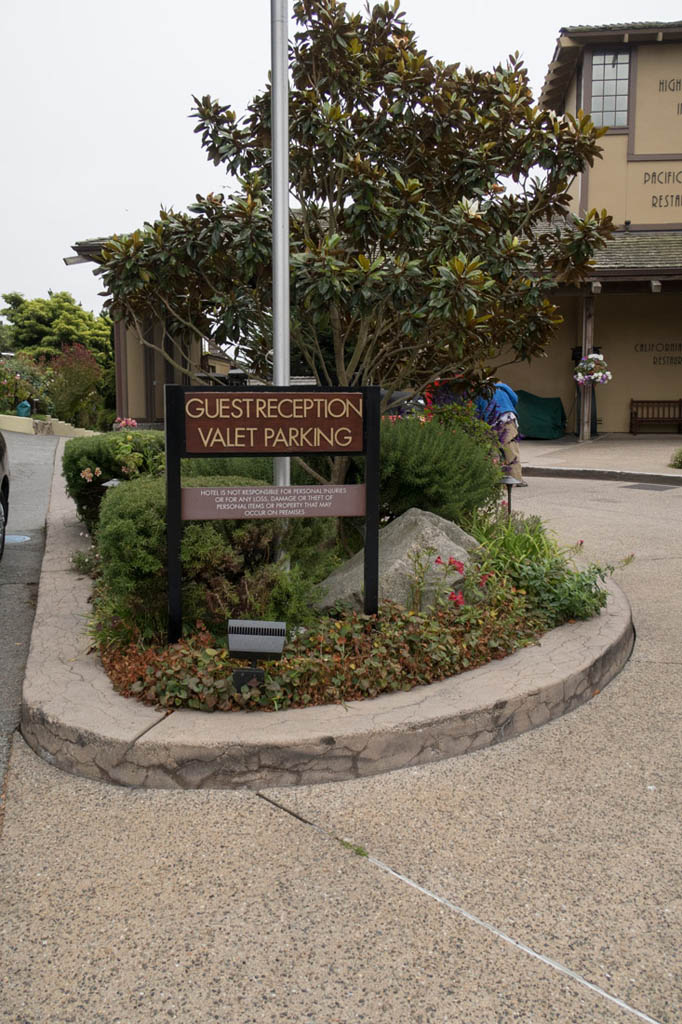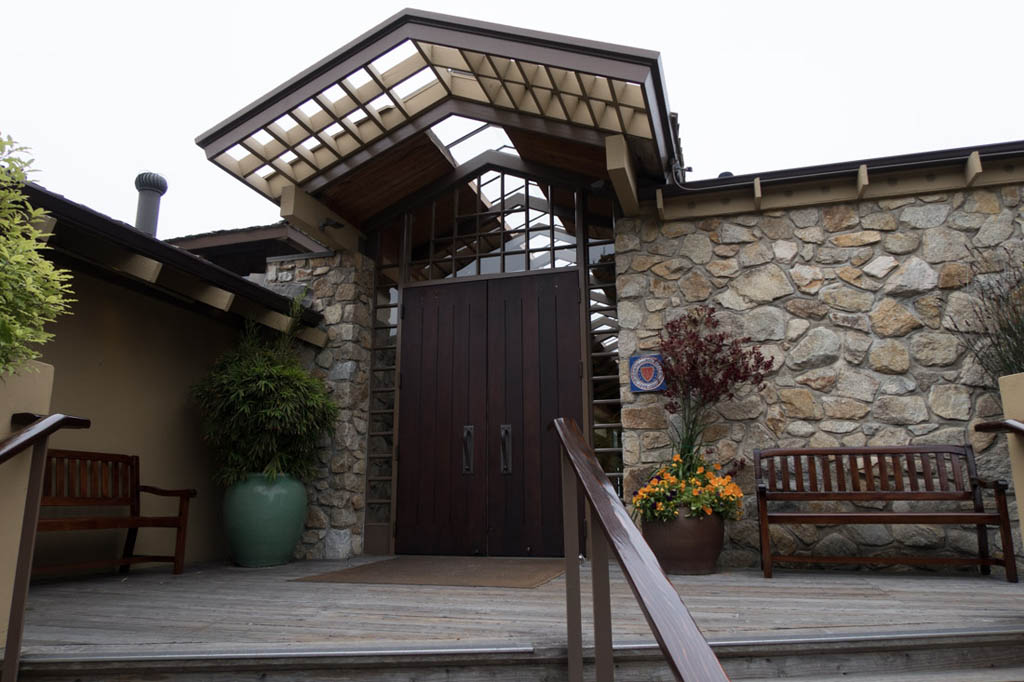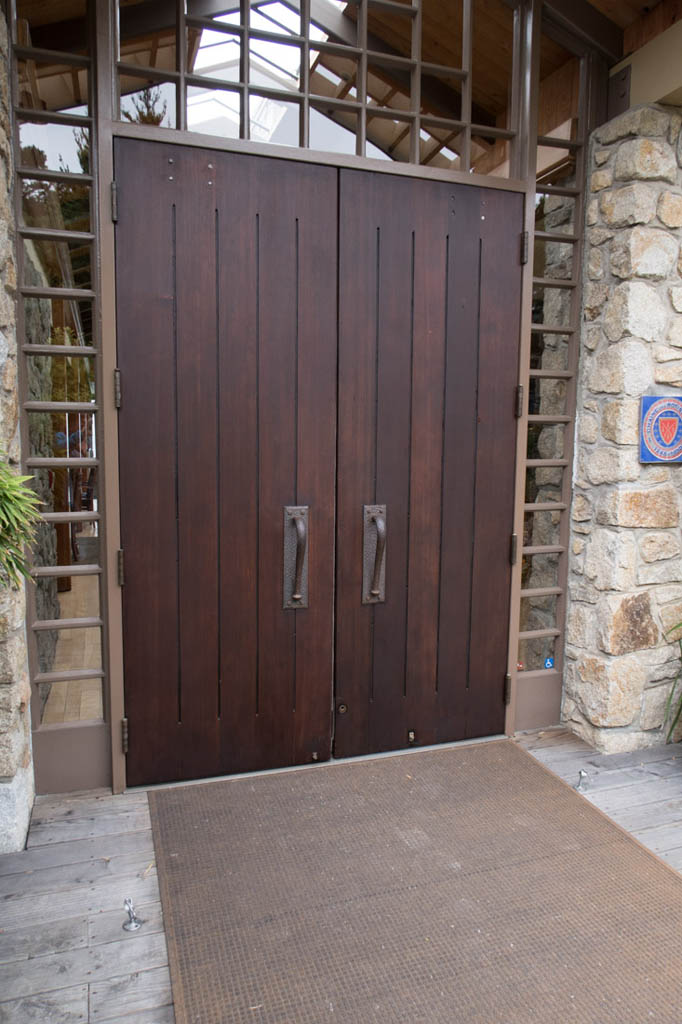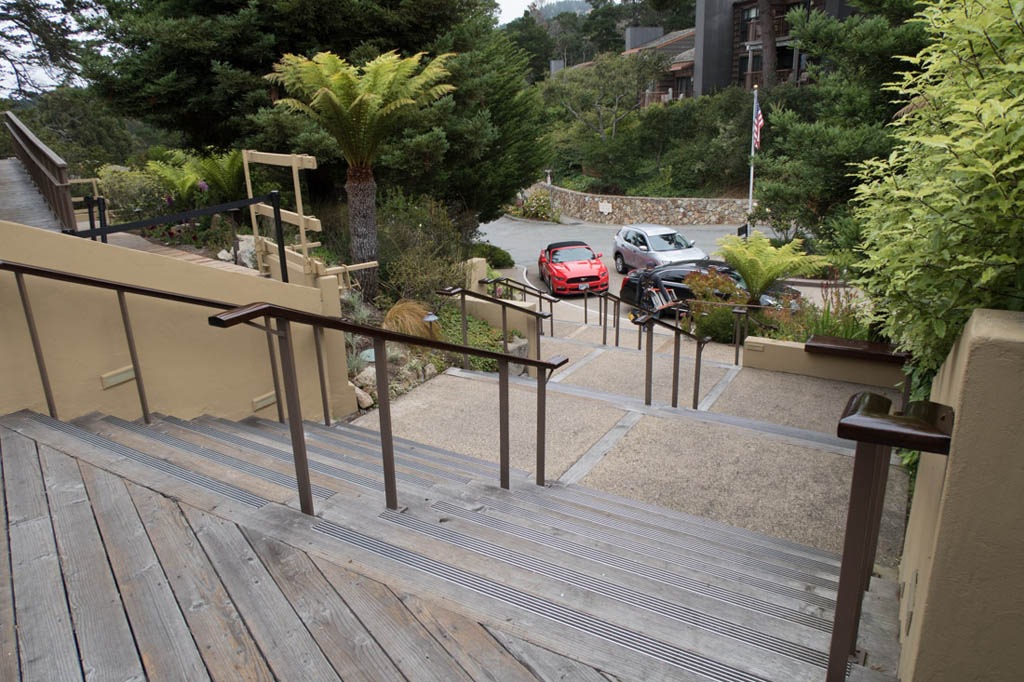 The lobby area and the surrounding lounges were really lovely. It was large yet cozy, with multiple fireplaces and AMAZING views of the pacific.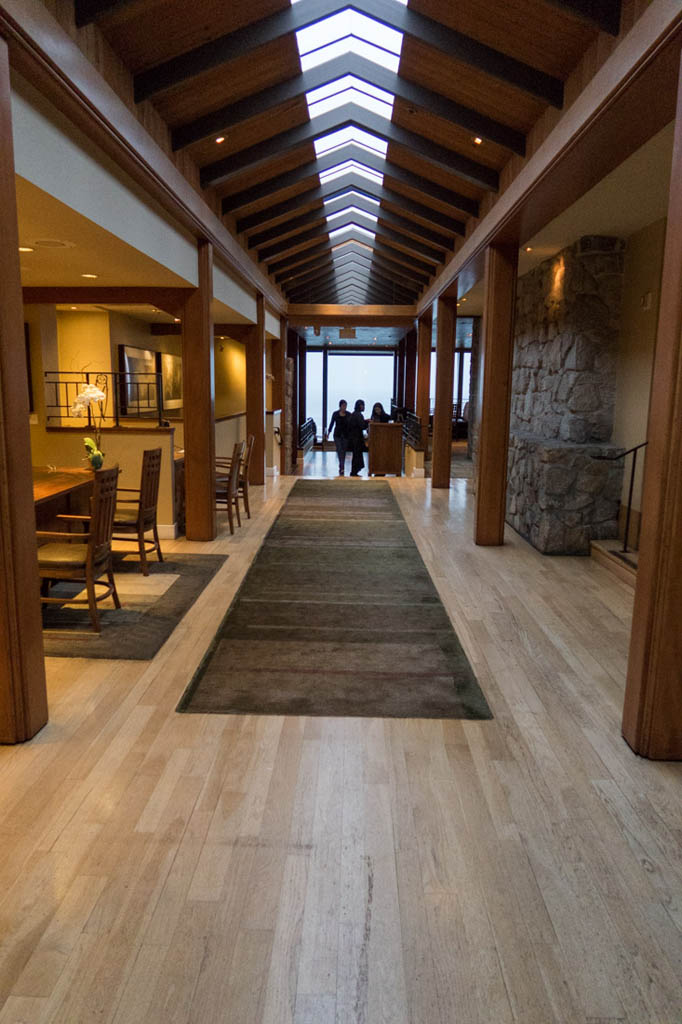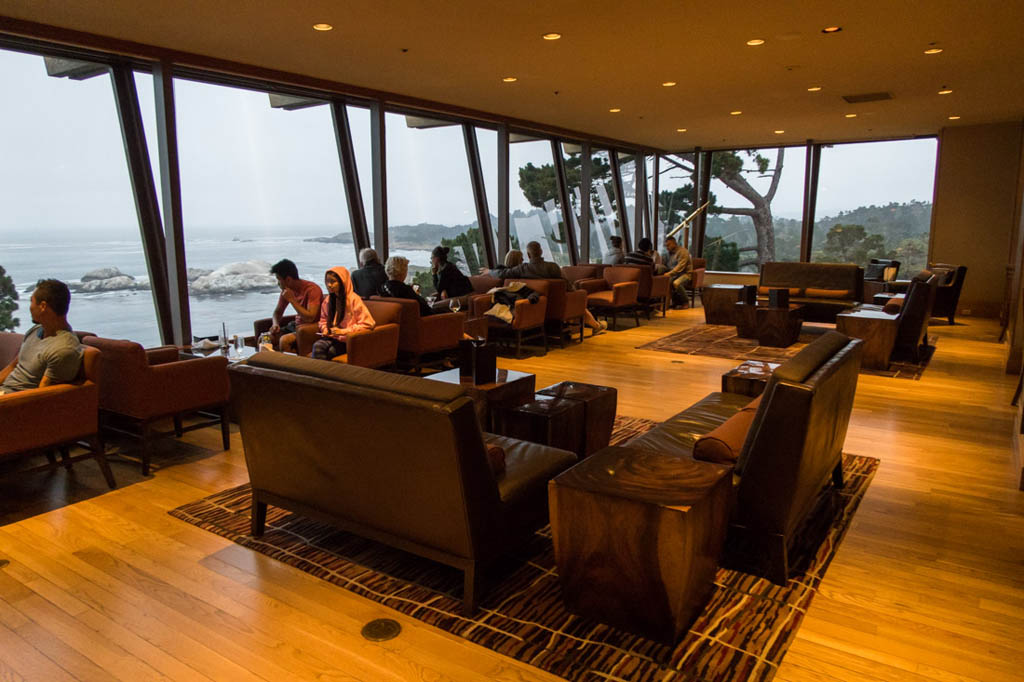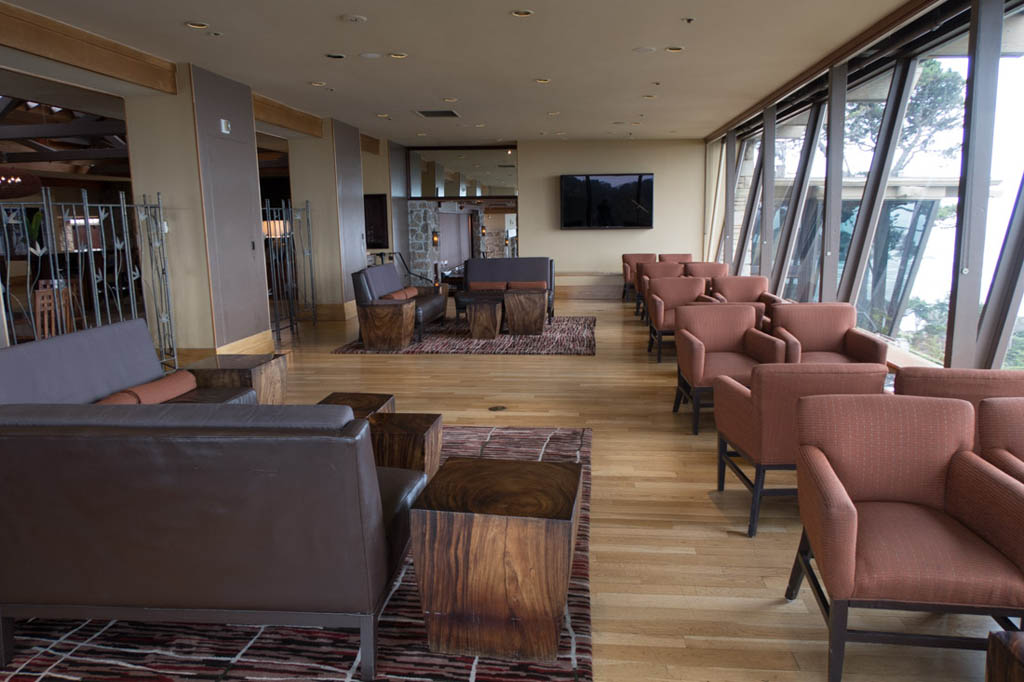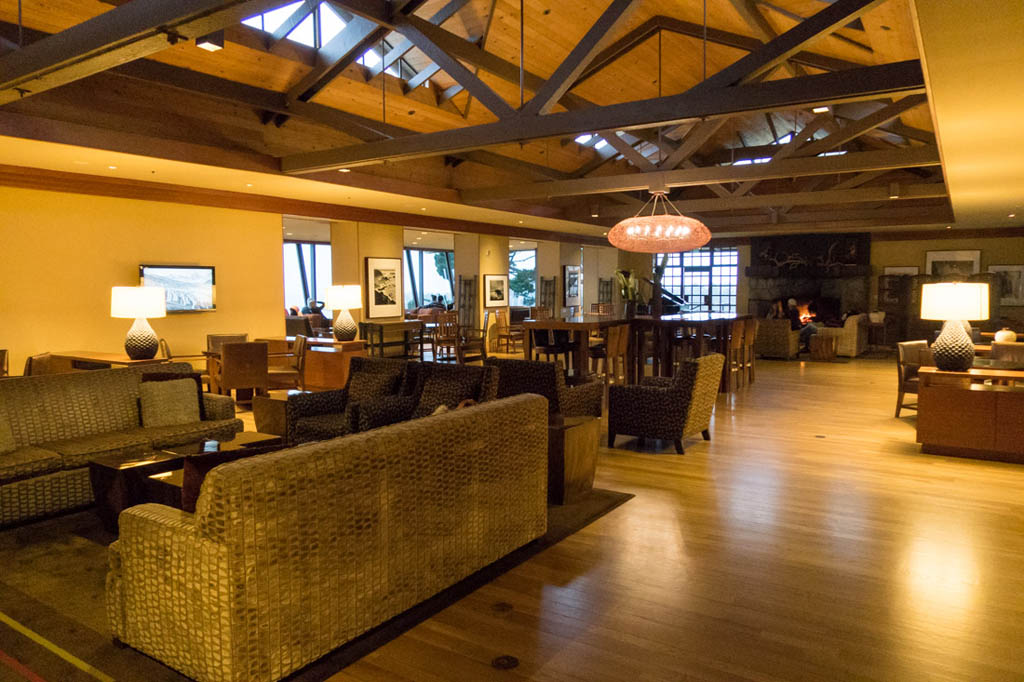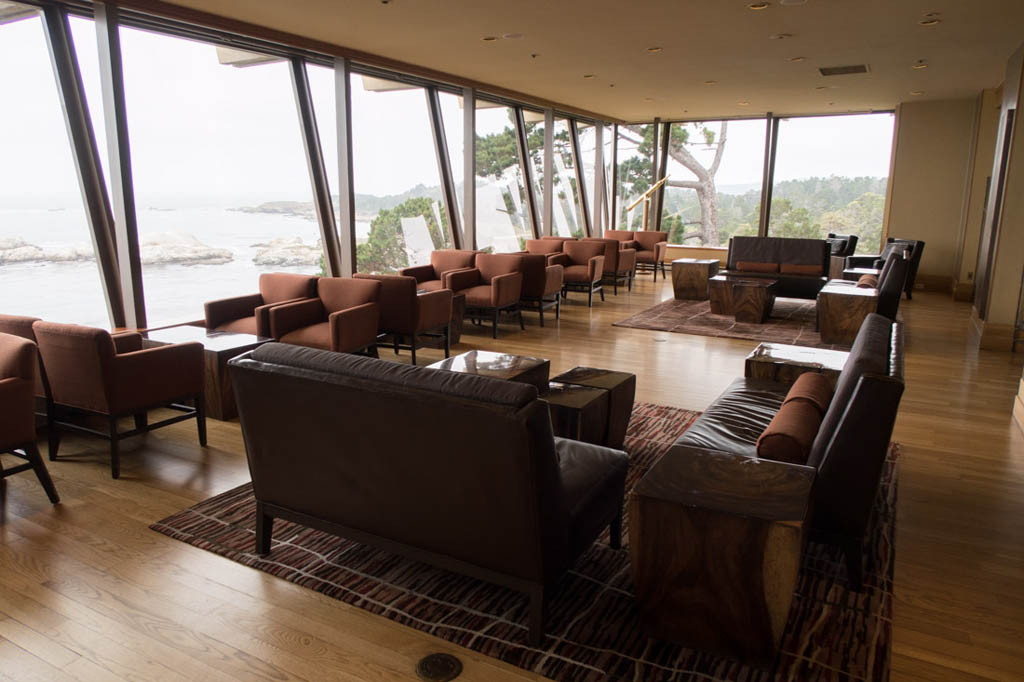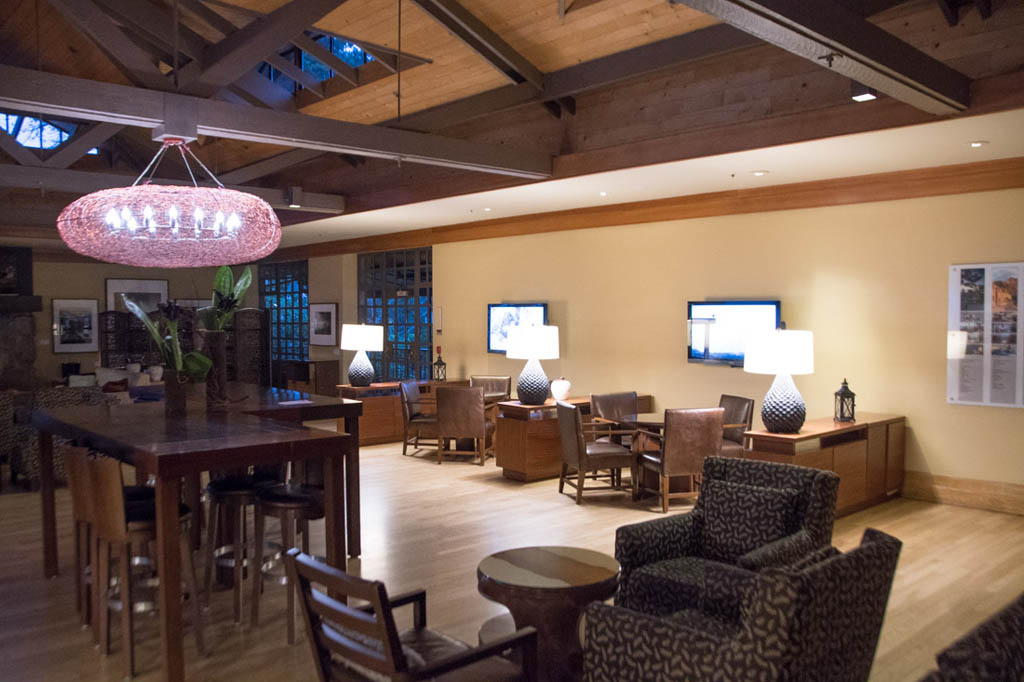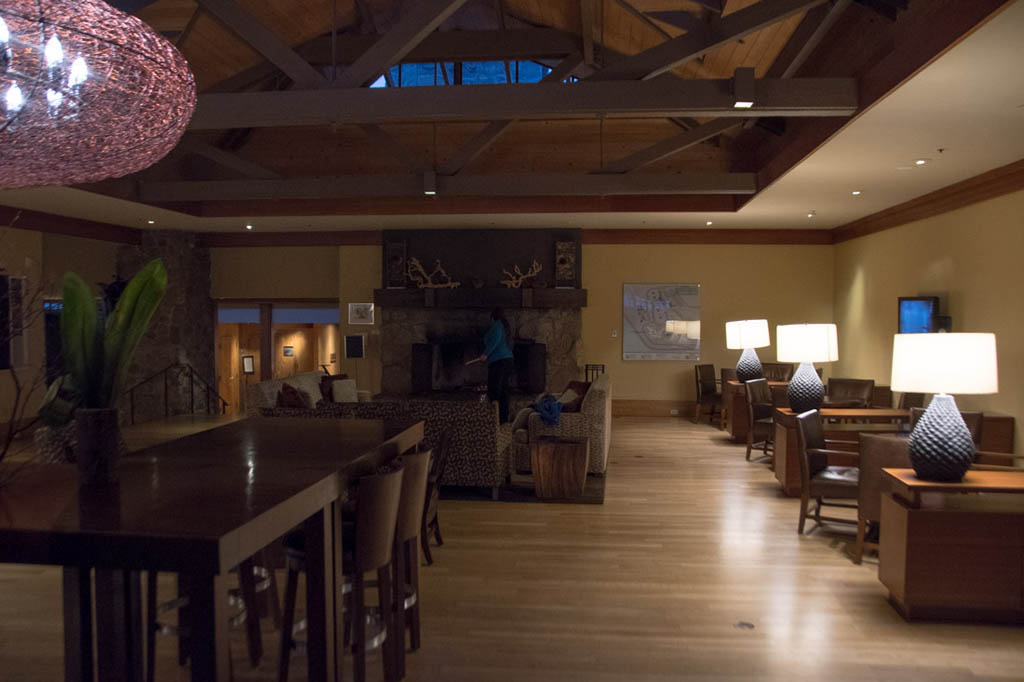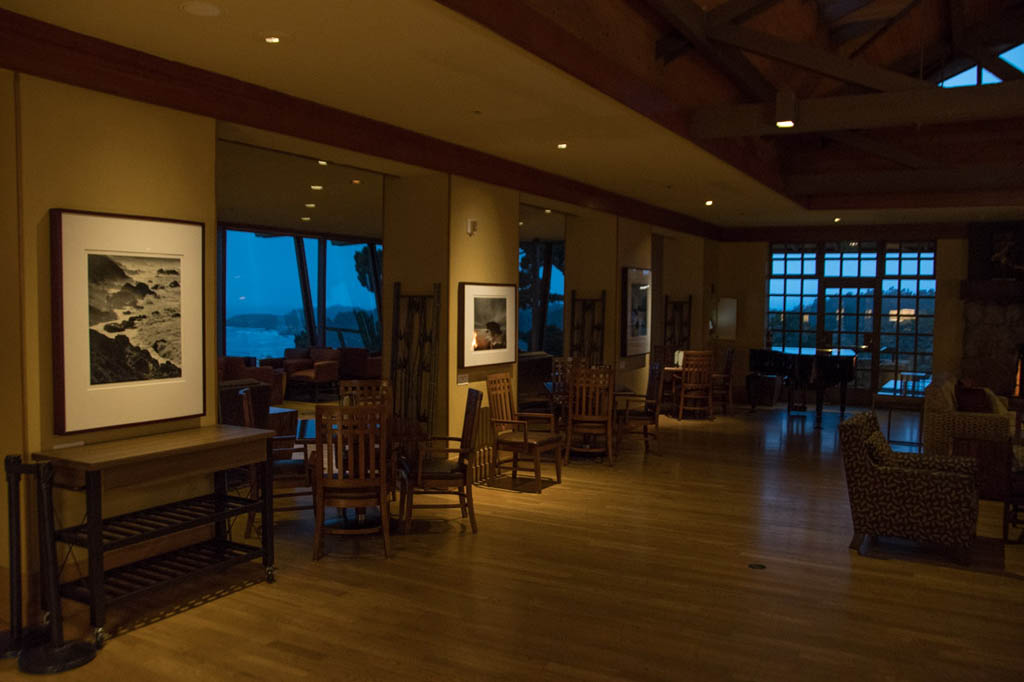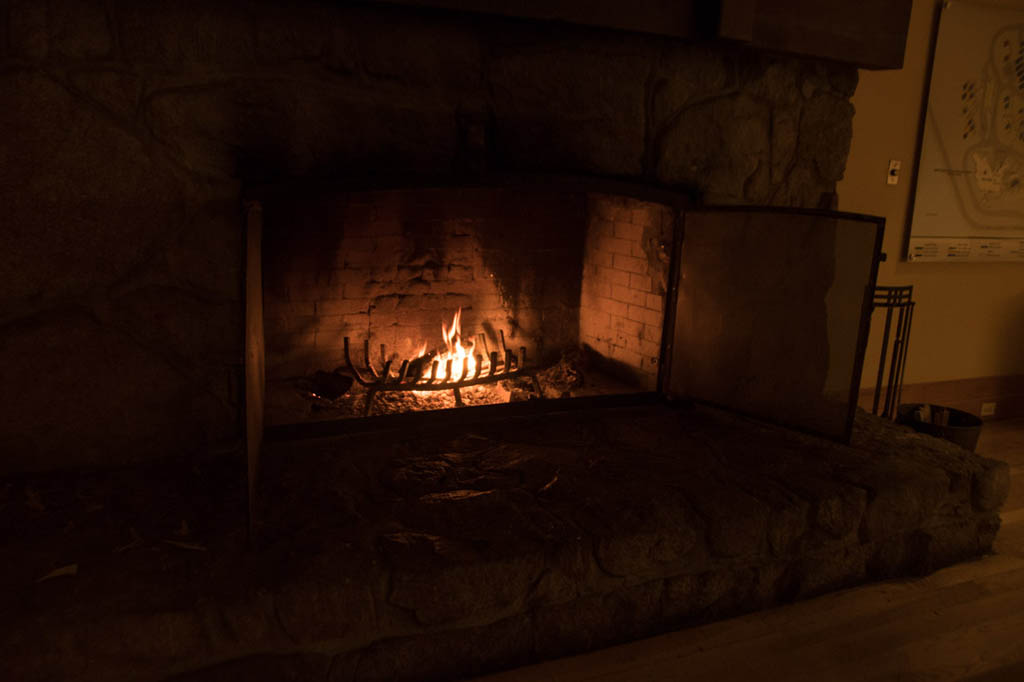 The check-in desk was small but functional, and service was quick and friendly.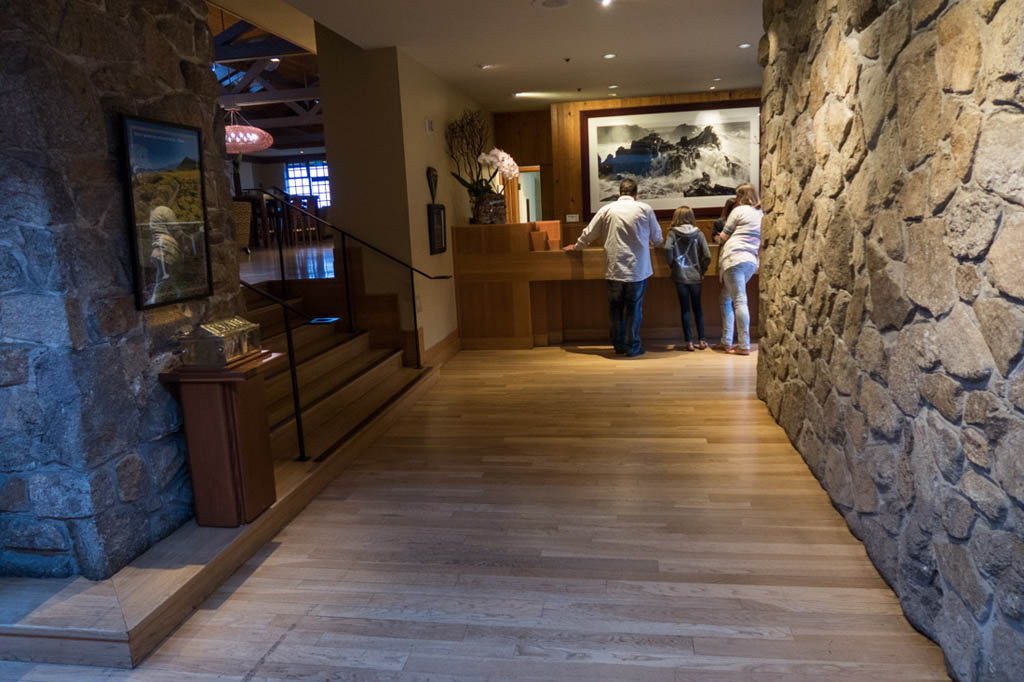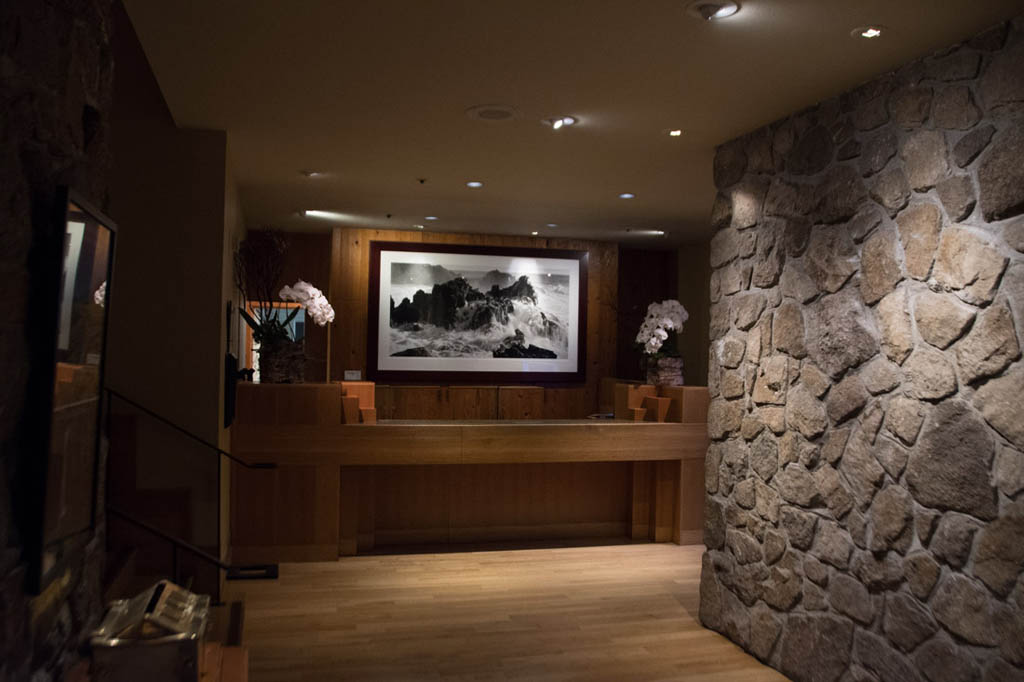 I think part of this hotel is a timeshare, so there were desks for timeshare support (and/or sales) in the lobby.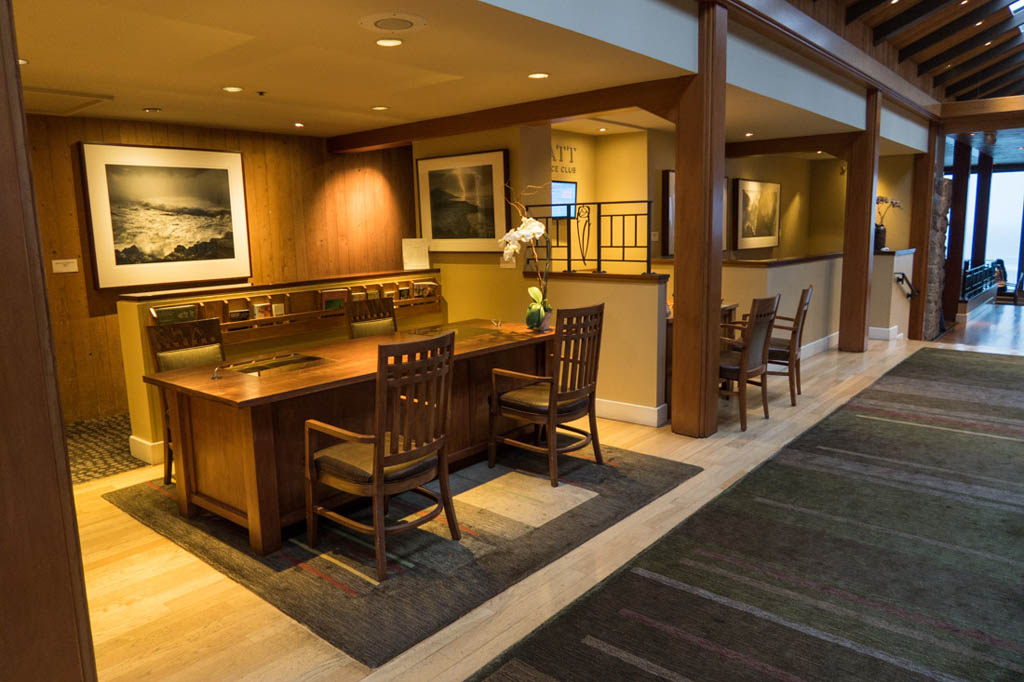 One night we were hanging out by the fireplace and I was enjoying some wine. Some random other guest came up and started chatting with us. He was explaining that he was so excited that he had just found out he "got" Christmas week at the hotel. We didn't really know what he was talking about. He asked us what weeks we usually stay. I don't really know how the timeshare thing works, but we just said it was our first time there. Then we chatted some more. Then he asked us which weeks we were going to pick for our next stay. And I was like, "Oh, you mean for a timeshare thing? No, we're staying as part of the hotel, not the timeshare." And he left, lol. We didn't mind, we're complete introverts, but it was like we were now too beneath his dignity because we weren't part of the timeshare. I'm guessing that was just a fluke, but it was very strange.
It's worth noting that this is a very sprawling property. It was about a five minute walk, using many many steps to get to our hotel room. We didn't mind, it's just something to keep in mind.
For example, these were the steps we'd walk down from the lobby area toward our room.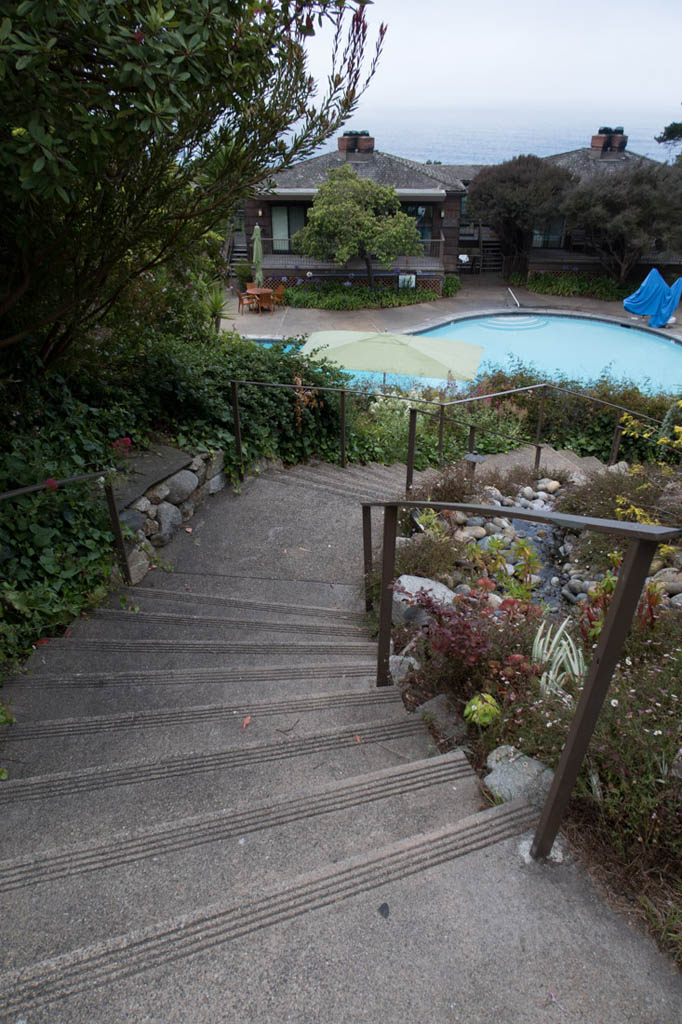 Then, there were additional steps to get to the guest rooms.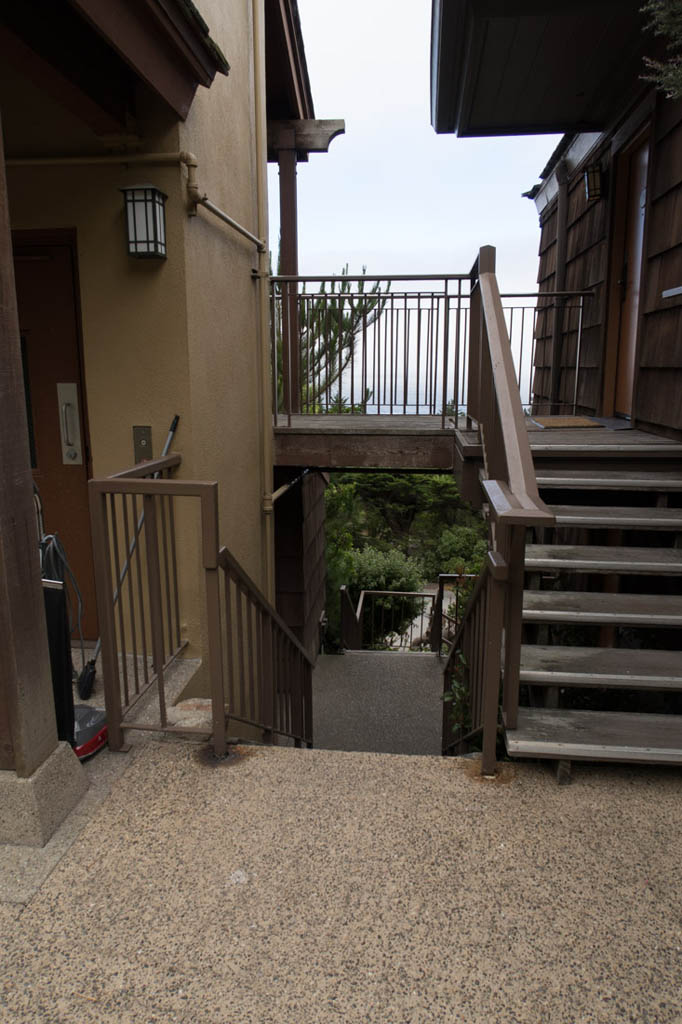 I couldn't help but chuckle at the evacuation plan placard in our room. Evacuation: Go outside. 🙂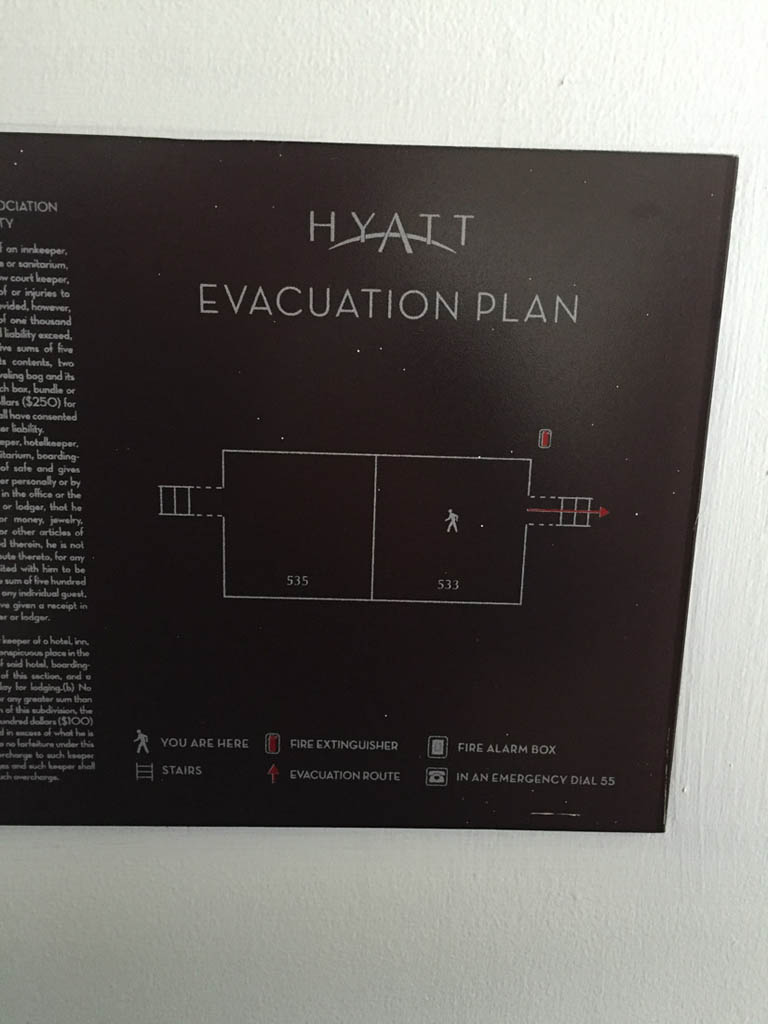 Restaurants and Bars
We had breakfast one morning at their "less fancy" restaurant, the California Market. The food was quite good!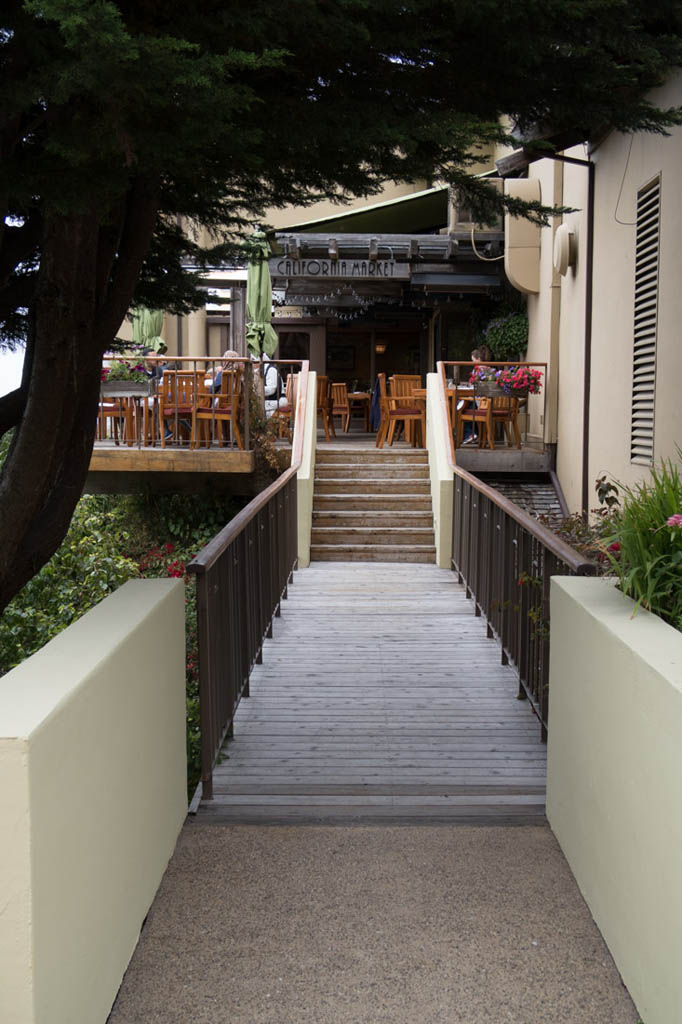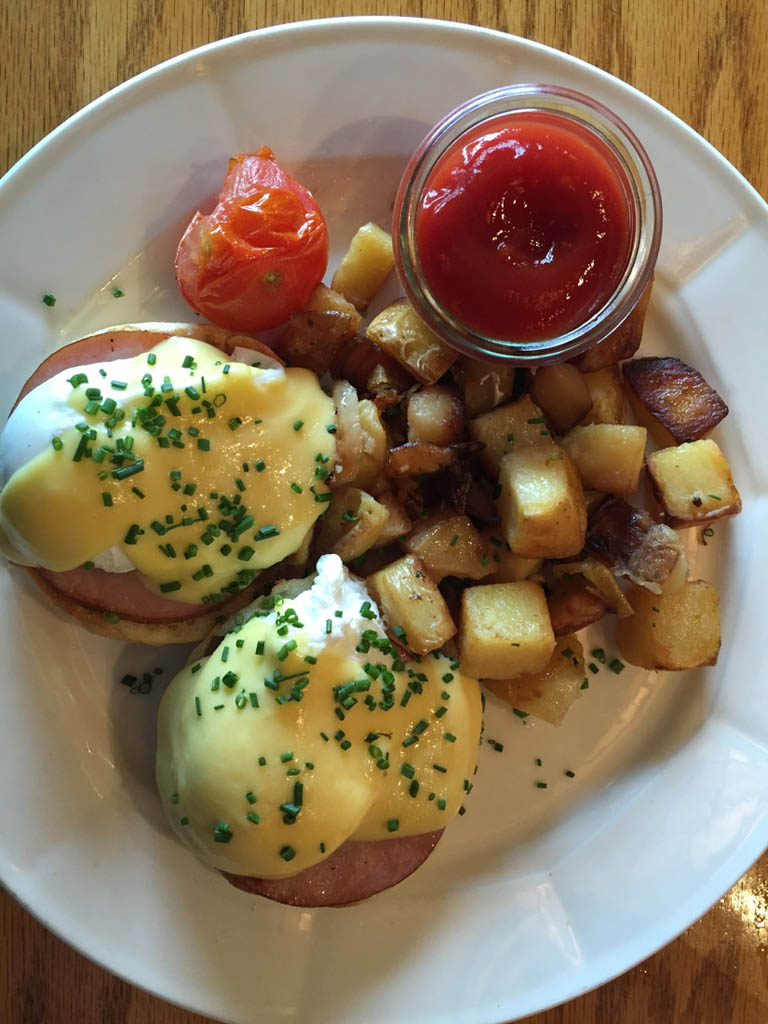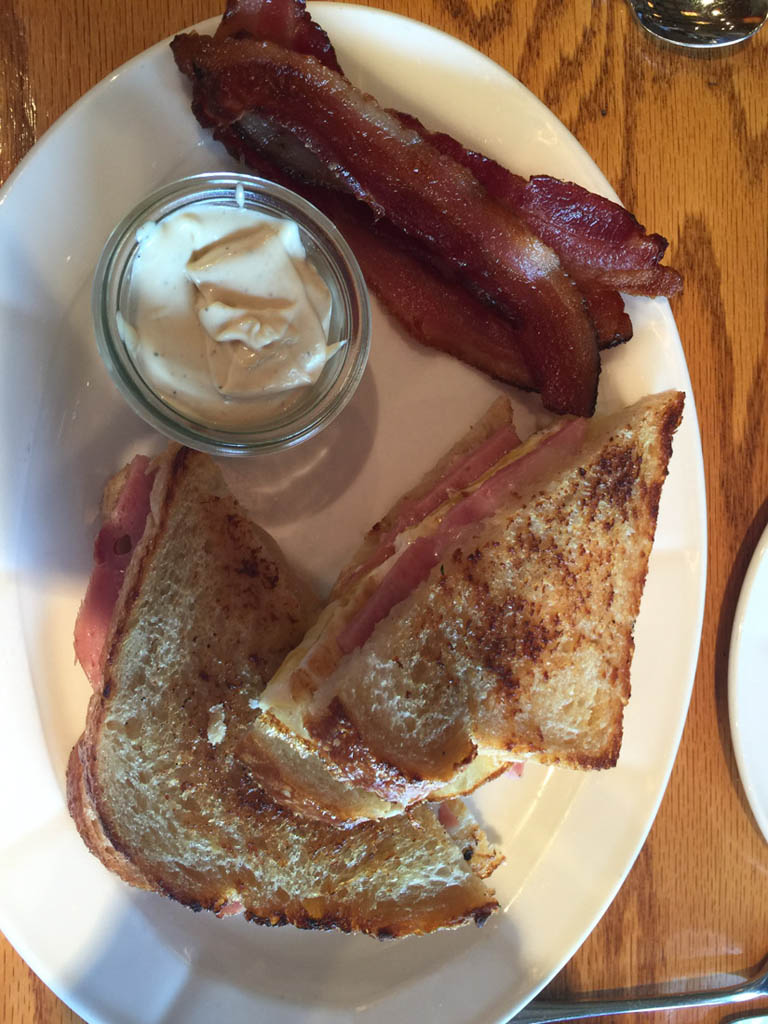 But, we opted not to go to their super fancy restaurant, Pacific's Edge, despite the amazing views. We just couldn't justify the price! But, we did walk around there for a bit one morning.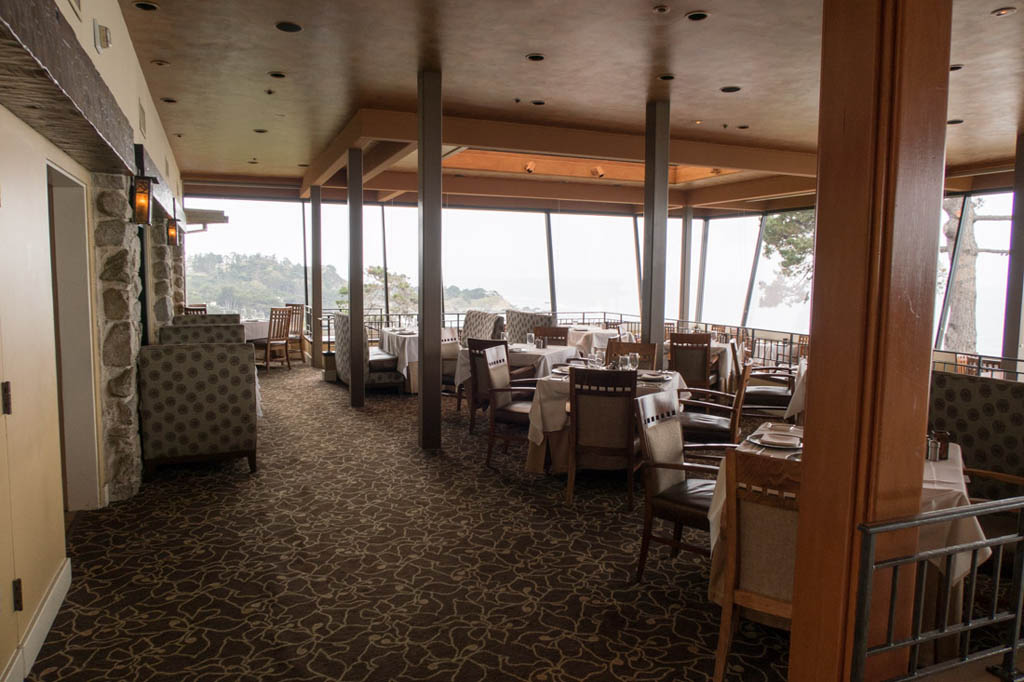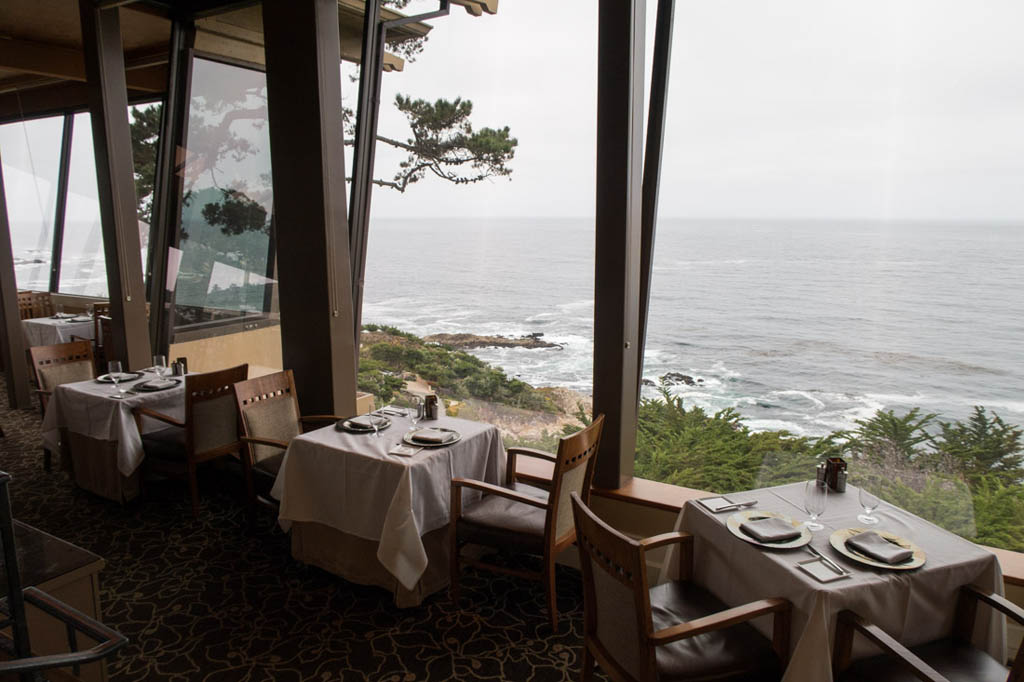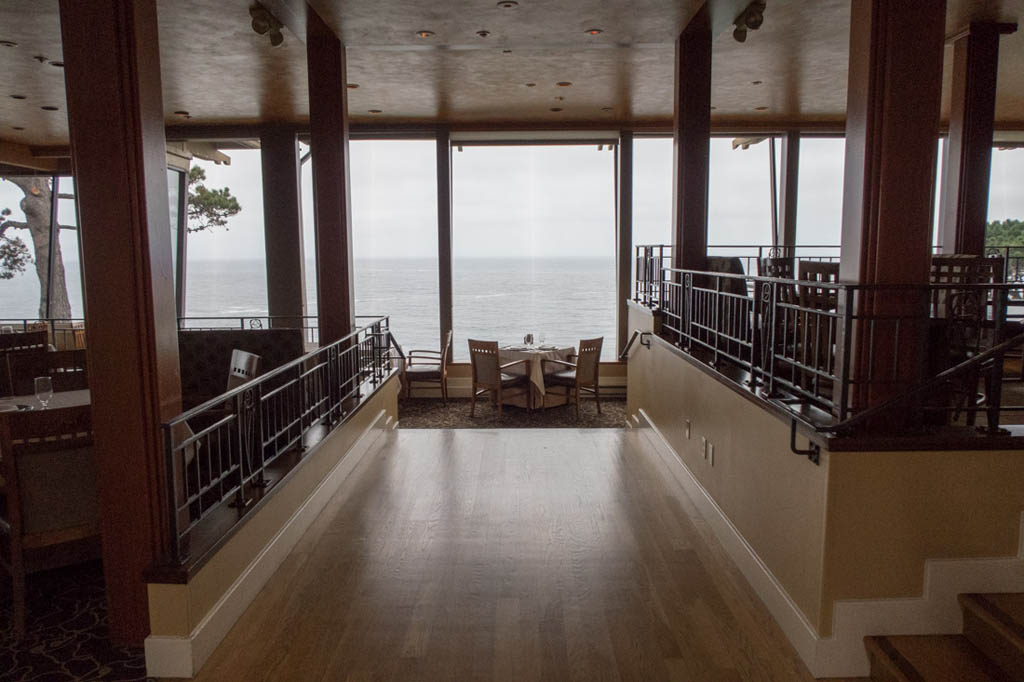 And, there was a decent size bar right next to the restaurant: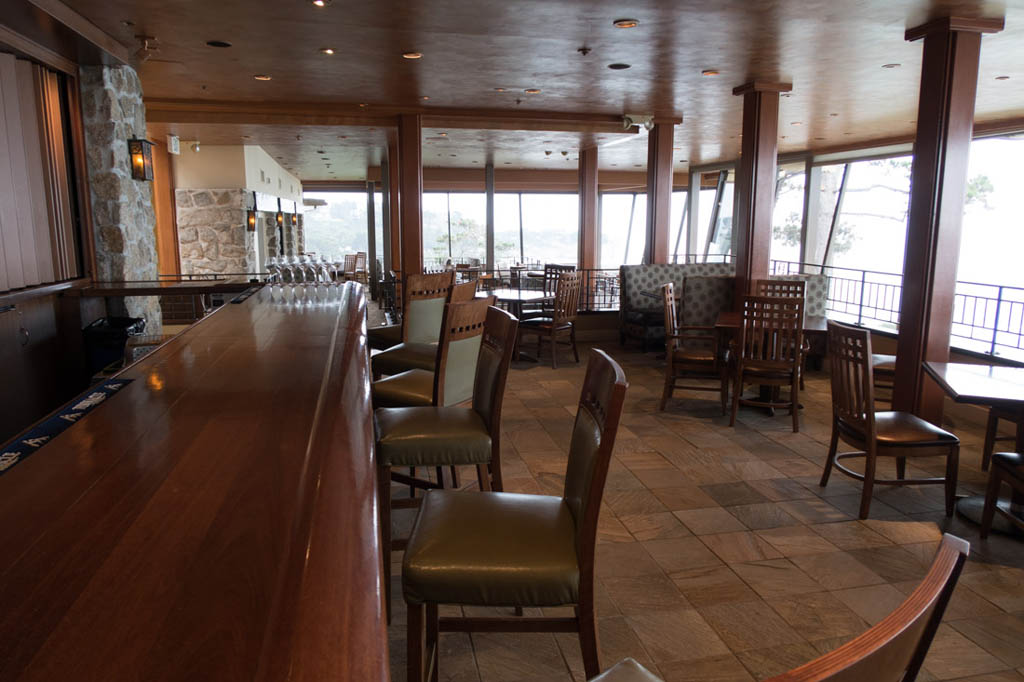 Bottom Line
Although the room wasn't much to sneeze at, we'd definitely stay here again. It was an incredible value for Hyatt point redemptions, and was centrally located in the Carmel and Big Sur area.
Ready to book the Hyatt Highlands Carmel? Head over to booking.com to check out their rates. Still undecided about hotels in Carmel? Check out booking.com or hotels.com to browse other hotel options in Carmel!
---