This post may contain affiliate links. Please see my advertiser disclosure for more details.
Casa Marina Key West – Waldorf Astoria – Hotel Review (Florida Keys 2014 Trip Report)
---
I mentioned in the introduction post that we redeemed a weekend stay certificate (redeemable even though it wasn't a weekend!) for two nights at the Casa Marina in Key West, a Waldorf Astoria property, which is owned by Hilton. The free weekend stay certificate was from applying for the Hilton HHonors Reserve card last year. We decided relatively last minute (like a few weeks earlier) to stay a third night in Key West, and I redeemed 60,000 HHonors points for the third night.
I had VERY mixed feelings about this hotel. Bottom line, I won't be back, but my opinion might have been different if we had a less scummy room!
The Room – The Basics
I know that Hilton Gold status doesn't get you much these days, but it almost seemed like we were purposely put in the crappiest room they had. And it really ticked me off too, because I checked their online reservations system, and they still had plenty of rooms available that would've been an upgrade. I'm not talking a suite or anything, I'm just saying a room that wasn't so … yucky.
As you walked into the room, there was a large armoire on the left, connected to a small tabletop area that housed the coffee maker and glasses. This was the only "closet" in the room.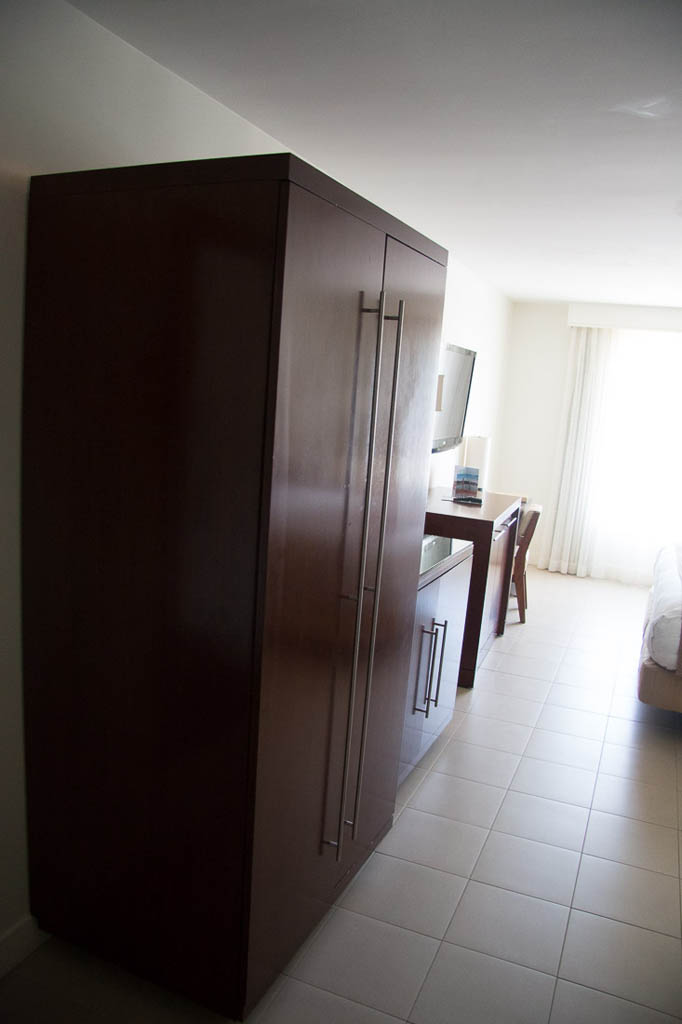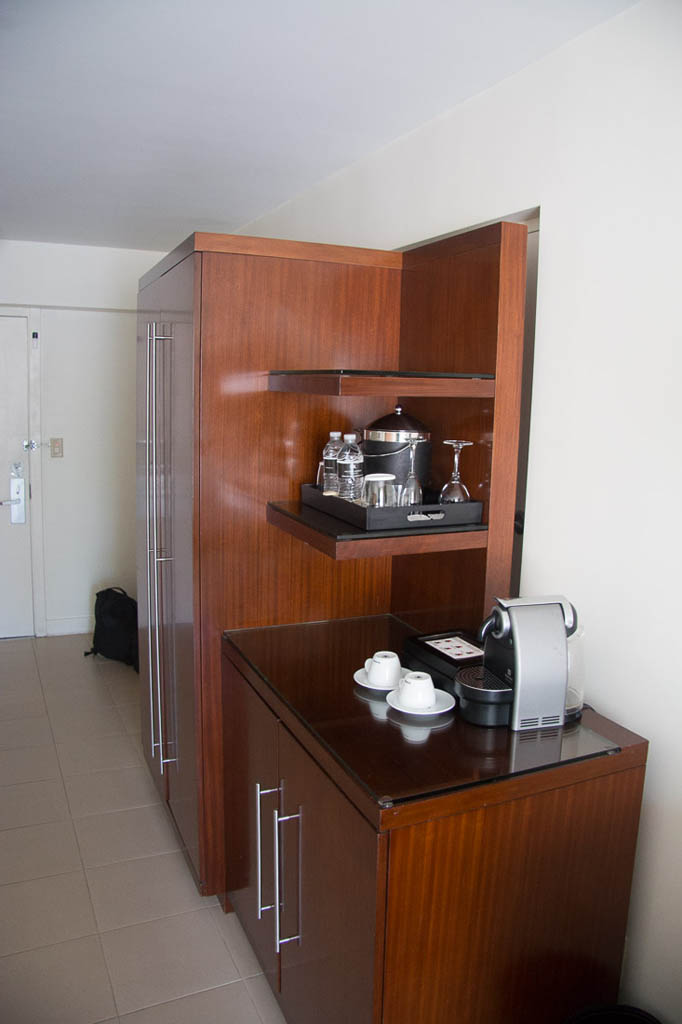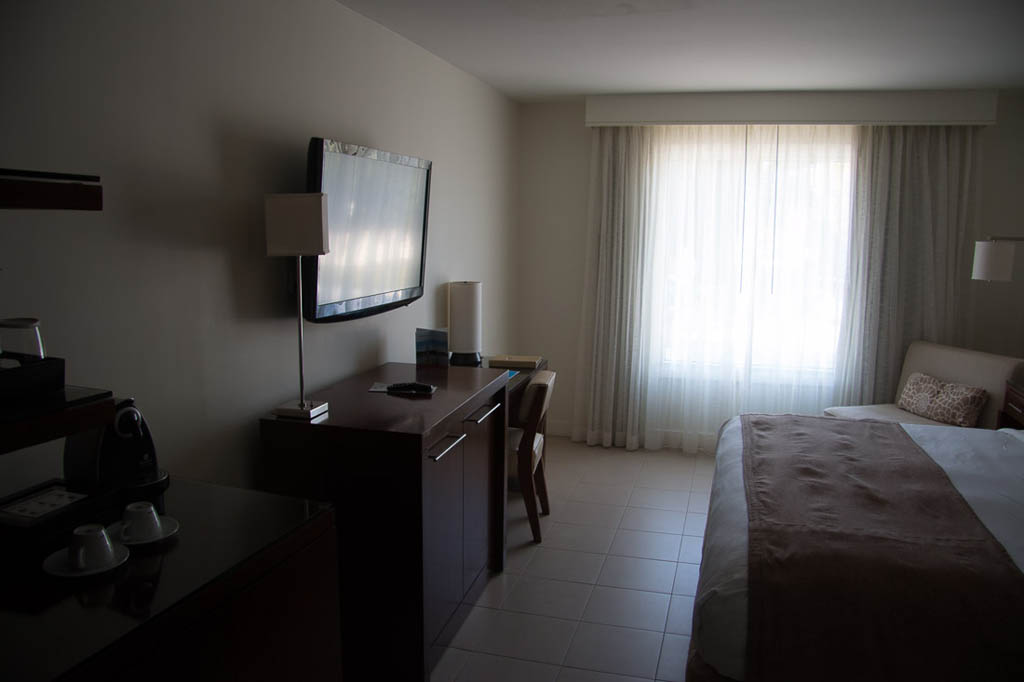 We had a King Size bed: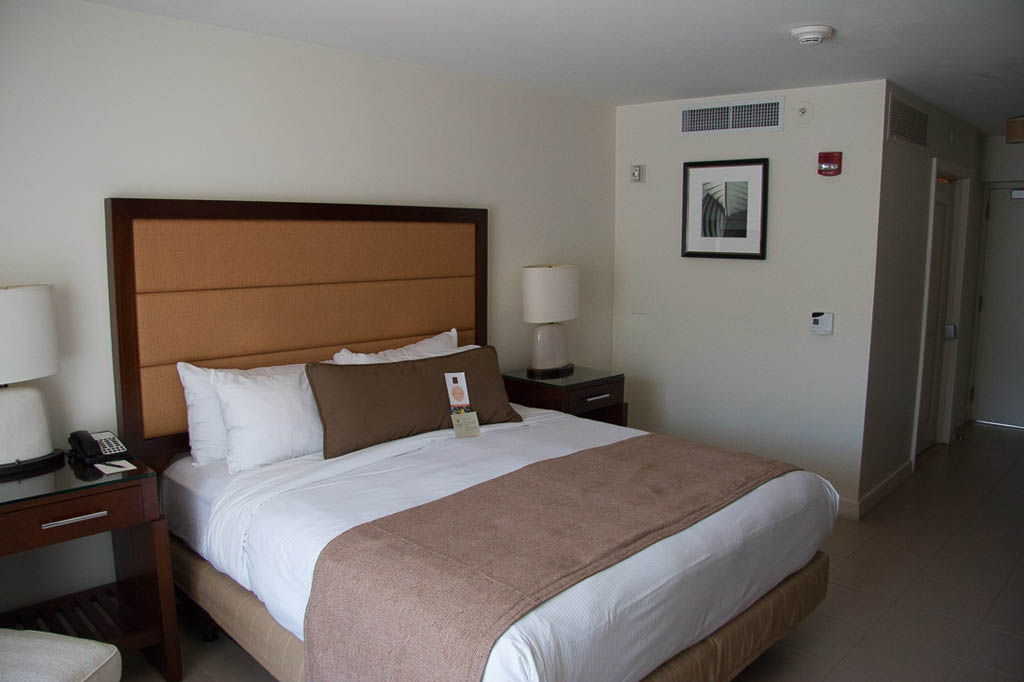 And directly in front of the bed was a flat screen TV, a small dresser, and a desk and chair.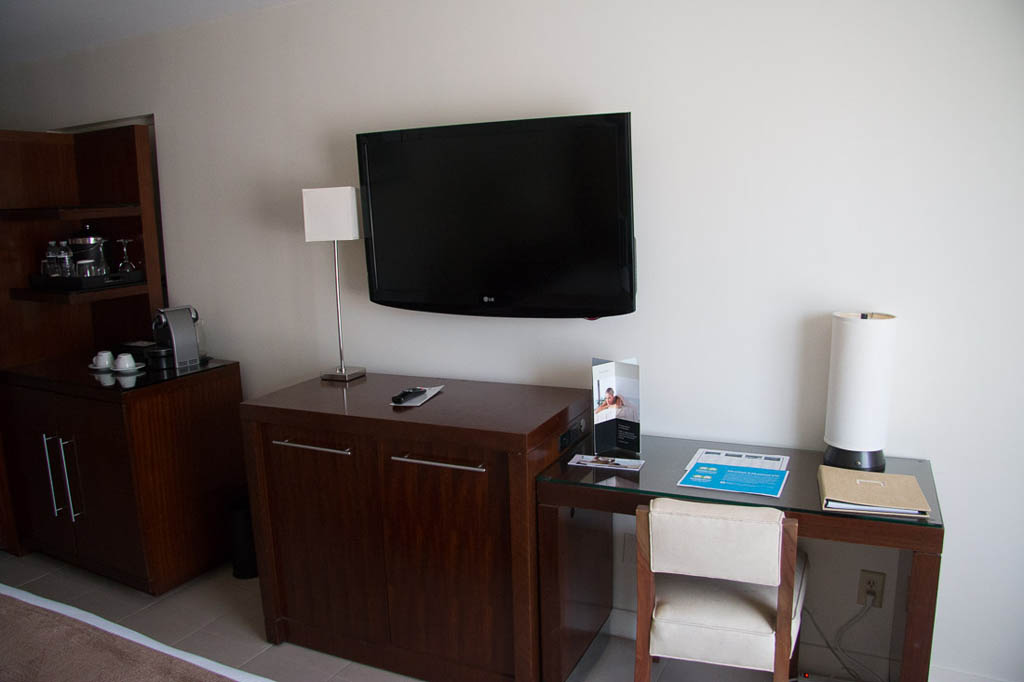 The bathroom was unremarkable, and had terrible lighting.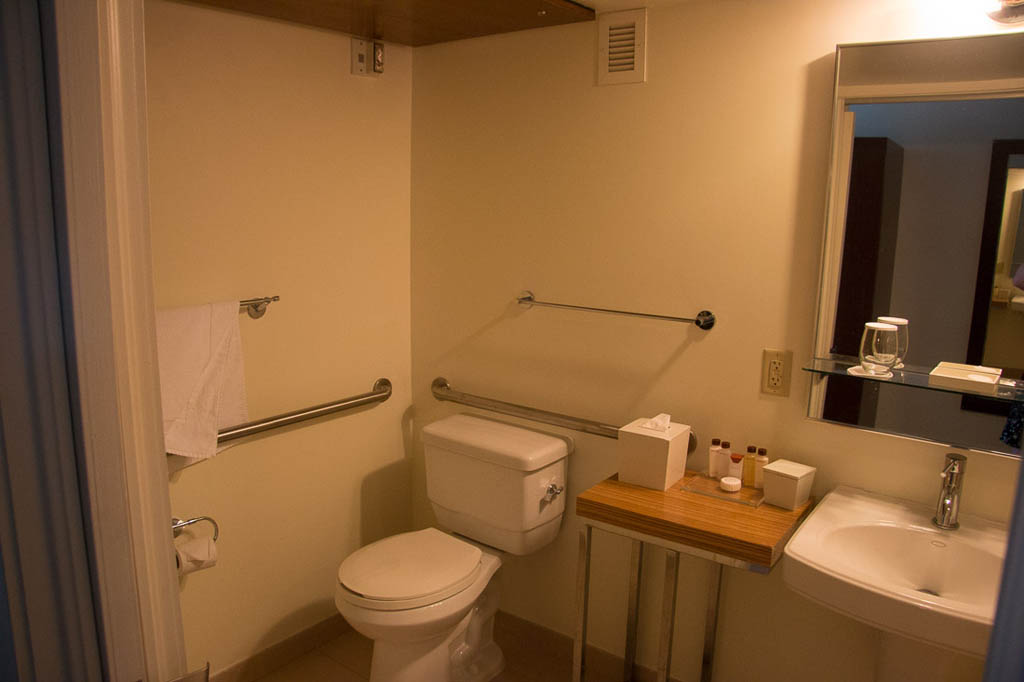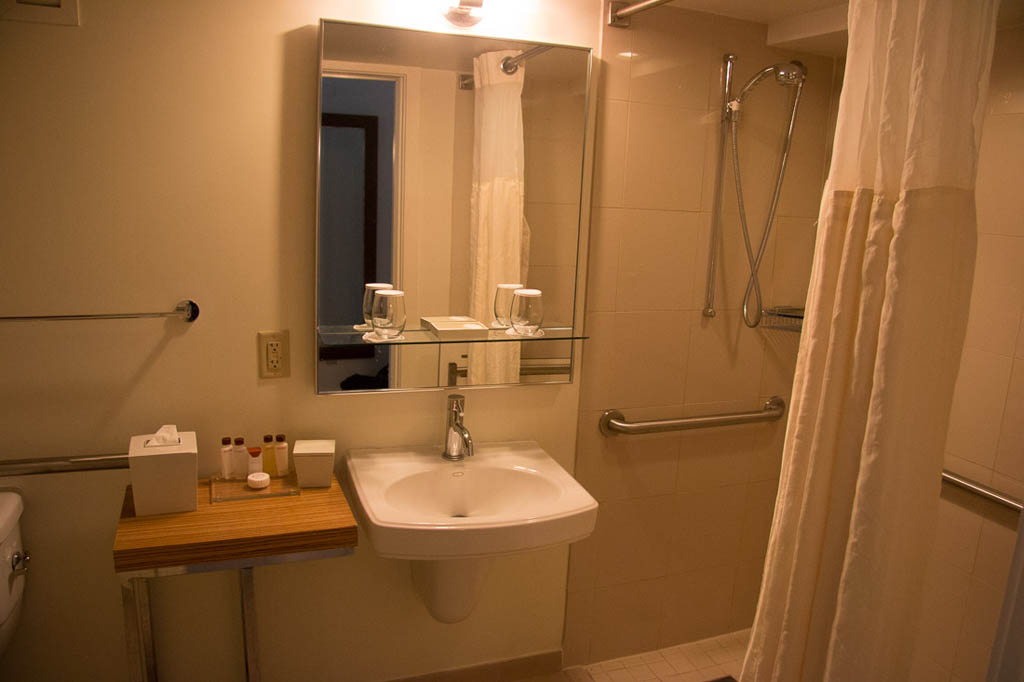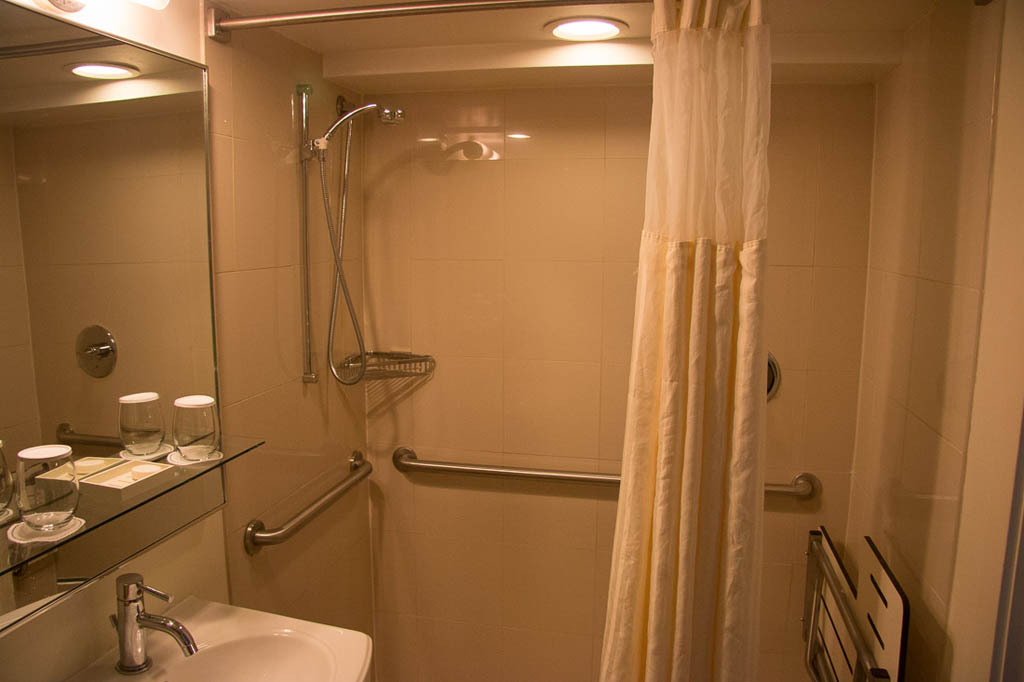 And the view was definitely nothing to write home about (er, nothing to Instagram?):
The Room – The Bad
I would like to preface this section by pointing out that if you're a regular reader of this blog, you've probably noticed that I rarely have big complaints about the hotel rooms that I have stayed at. And things like "The grout lines on the shower floor kinda hurt my feet," (from my Park Hyatt Moscow review) or "We had to take two elevators to get to our room" (from my Andaz Fifth Avenue review) hopefully doesn't it make it seem like I'm some big Negative Nelly.
If our room had only one or two weird things going on, I might have pointed it out in passing, or maybe not even have mentioned it at all. Or, if I was staying at a Super 8 or a Red Roof Inn instead of a WALDORF ASTORIA, I might not have also pointed these things out. I think it's important to note that this same room would've cost nearly $400 per night if we hadn't used HHonors points. But there was so much going on, especially for such an expensive hotel, I can't help but nitpick.
As soon as we arrived in our room, we wanted to charge our electronics, like phones and cameras, before heading out for the evening.
I was like, "Oh, this is nice, table height outlets on the desk."
Except, when we plugged in our chargers, it didn't work.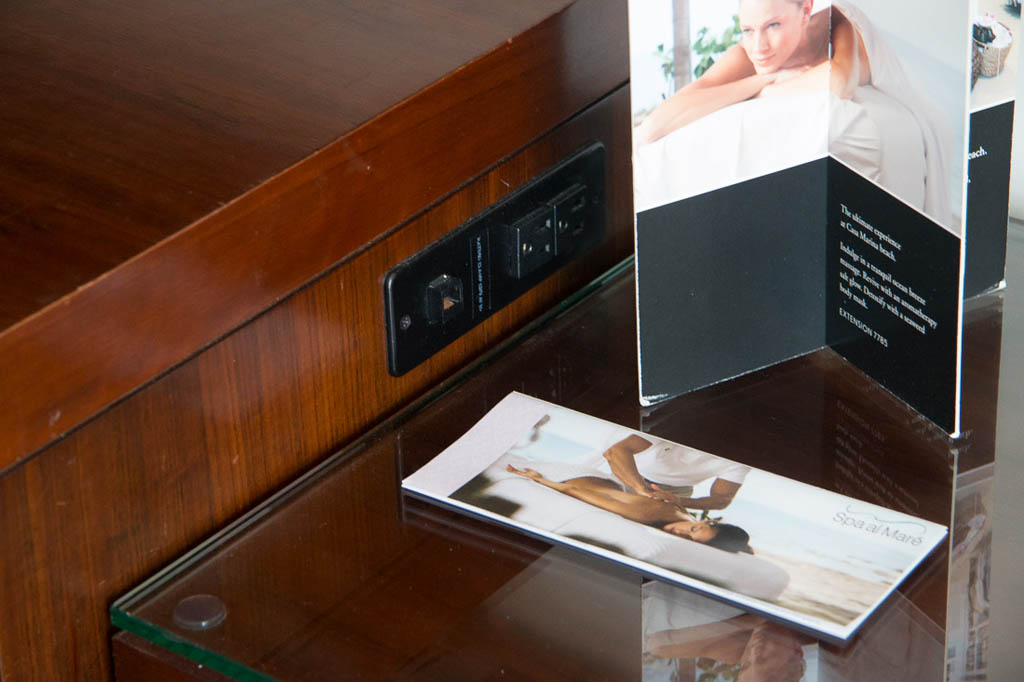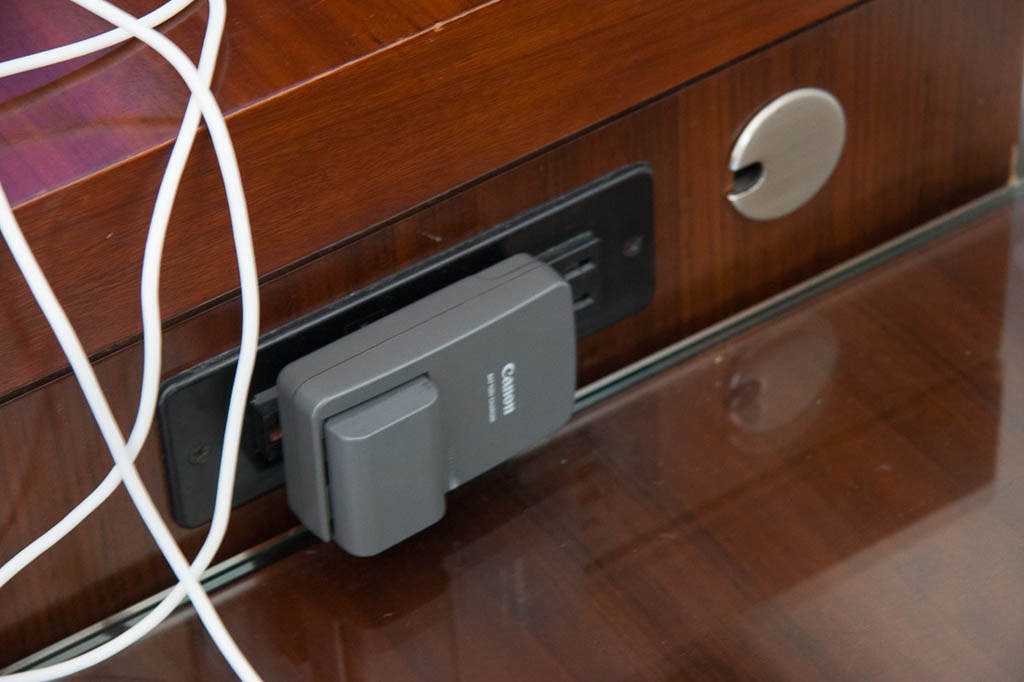 So we called the front desk, and they sent maintenance. The maintenance guy took one look, and said, "Oh, those outlets don't actually work! They're not hooked up to anything!" Using a tone as if this fact should've been clear as day to us.
There was literally only one outlet in the room, and that was under the desk. To which the maintenance man huffed and begrudgingly agreed to bring us a power strip. Umm, thanks?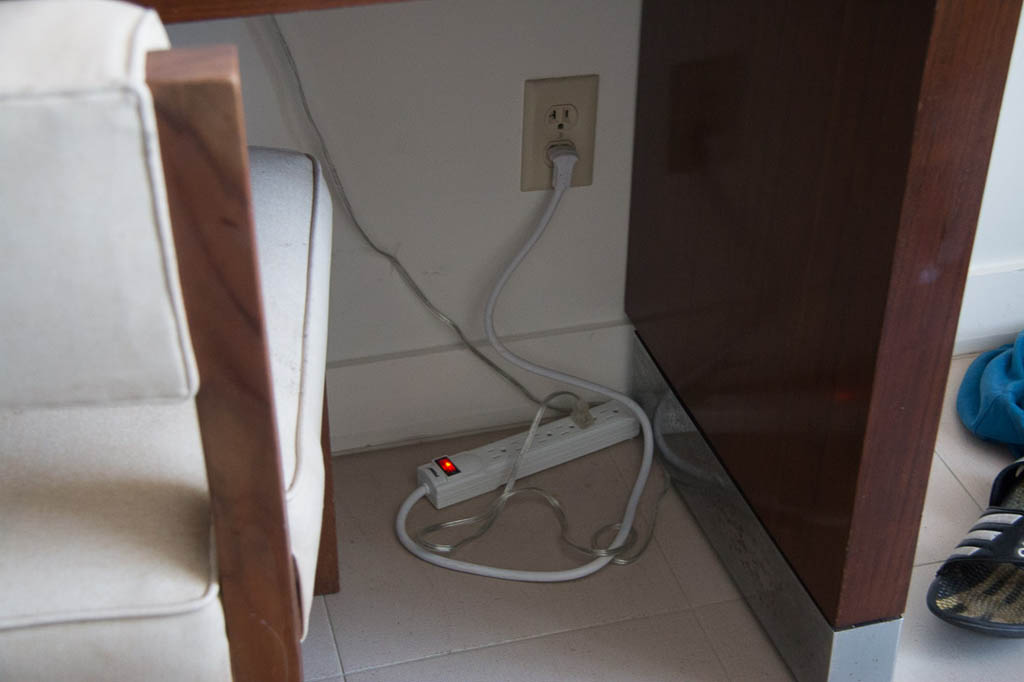 Then came the bathroom. The door to the bathroom was some sort of sliding door, which was outrageously heavy to move. And it had this very weird latch, which I'm like 95% sure was just plain old broken. It jutted out into the room, so you had to be careful not to nearly impale yourself while stumbling to the bathroom in the middle of the night.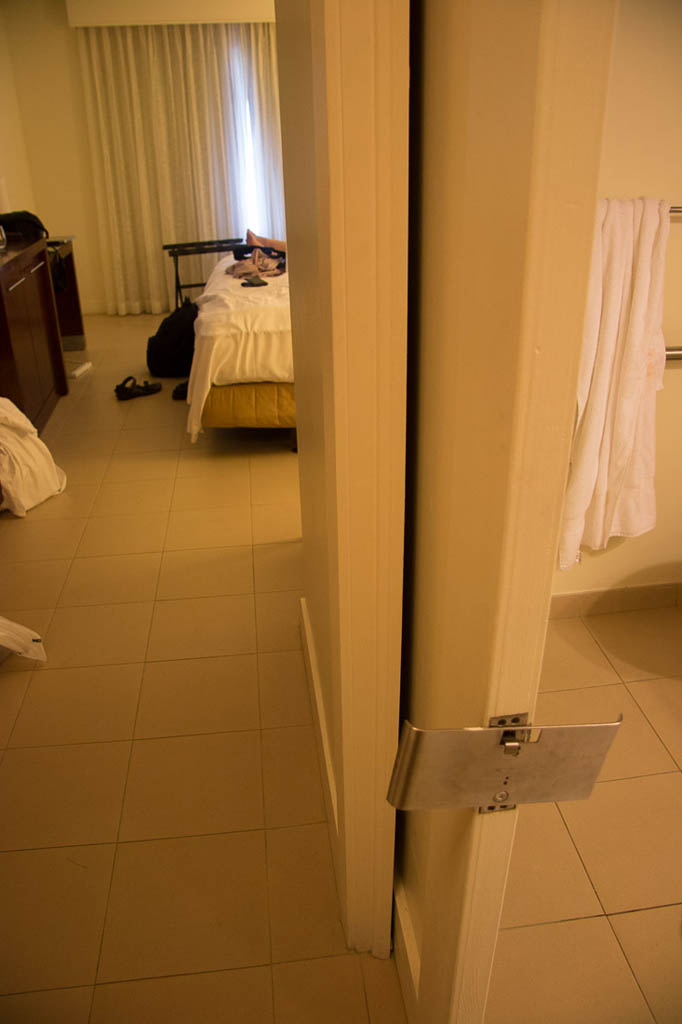 There were some cups sitting on a glass ledge above the sink. Nothing abnormal about that, right?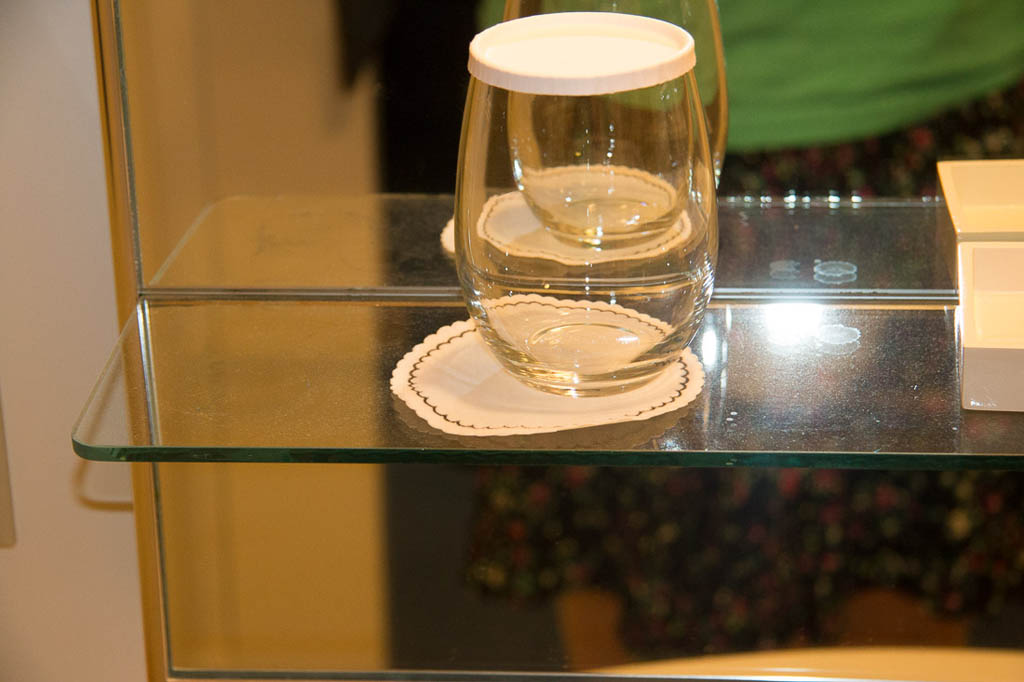 Well, until I went to move said cups. That revealed a layer of dust around where the cup had been sitting, which made it seem likely that those cups had not been moved in months.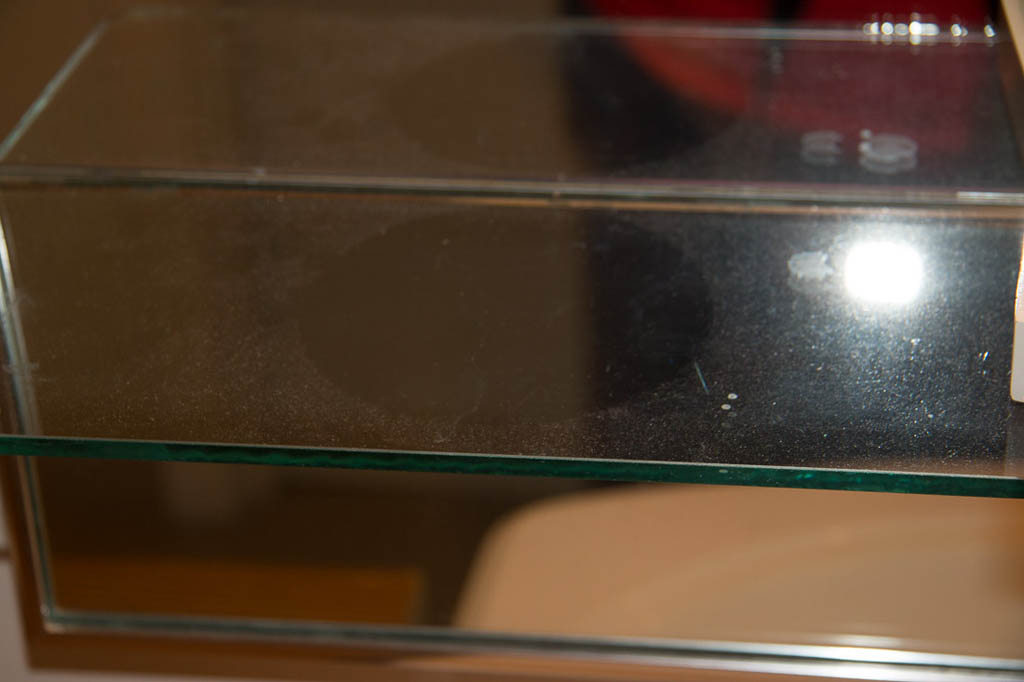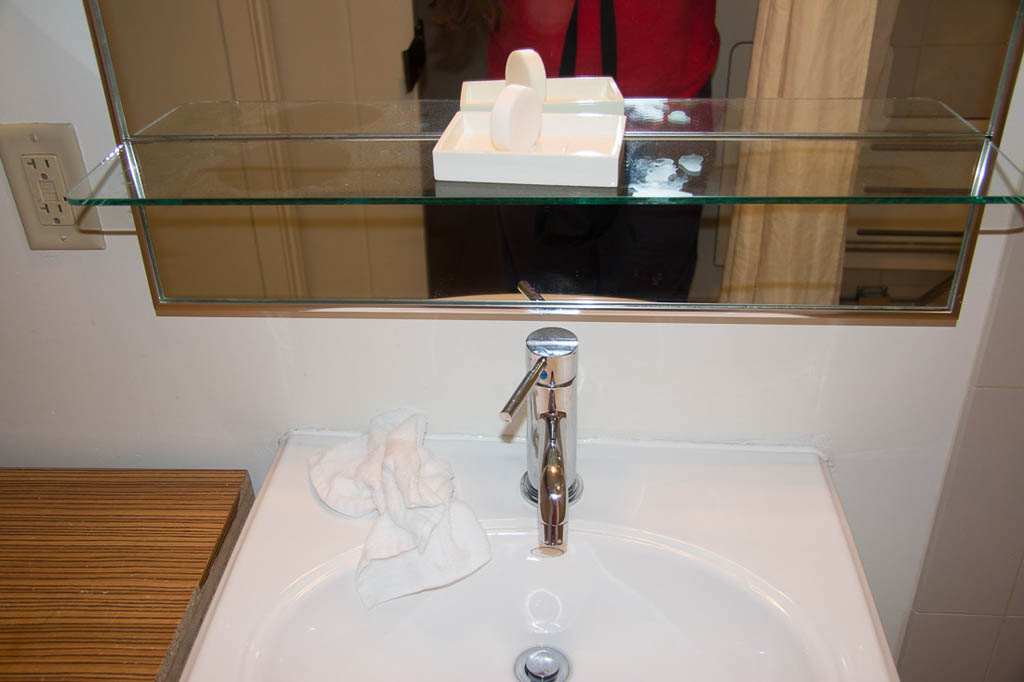 Gross!
There was this strange side table, presumably since there was zero countertop space around the sink.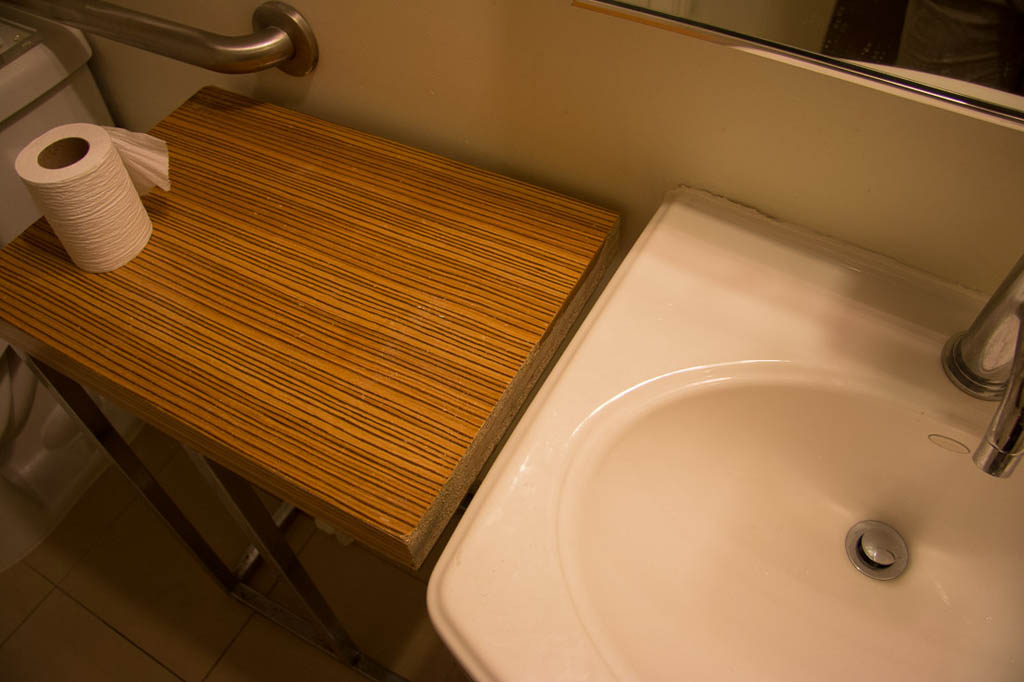 If you look closely at the side of the table, it had a weird, rough, unfinished edge. The legs of the table were also stained and/or rusting.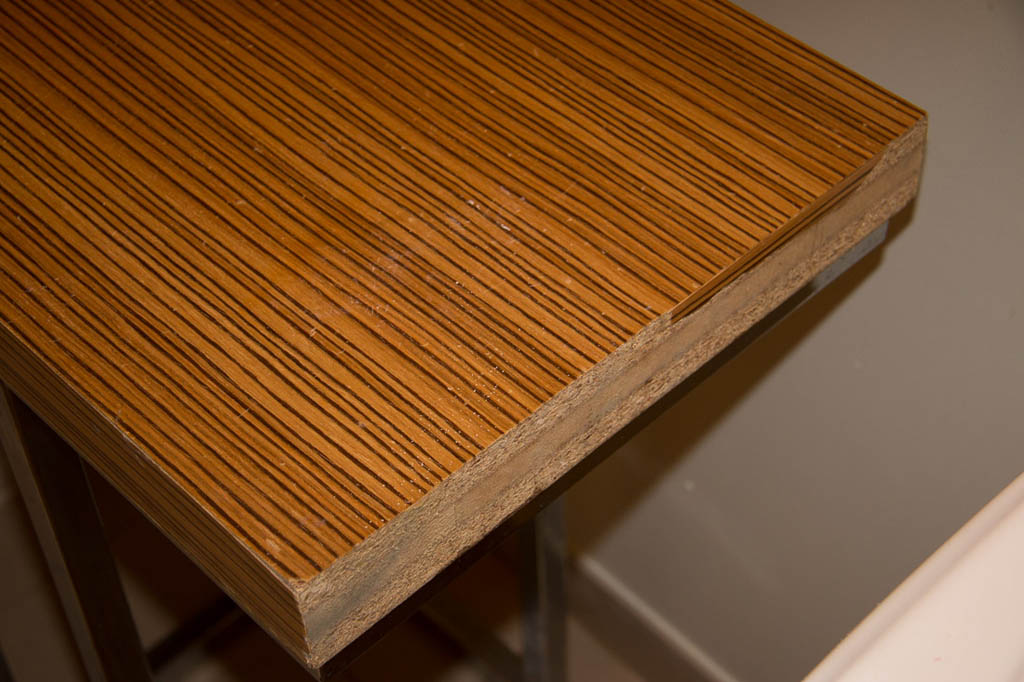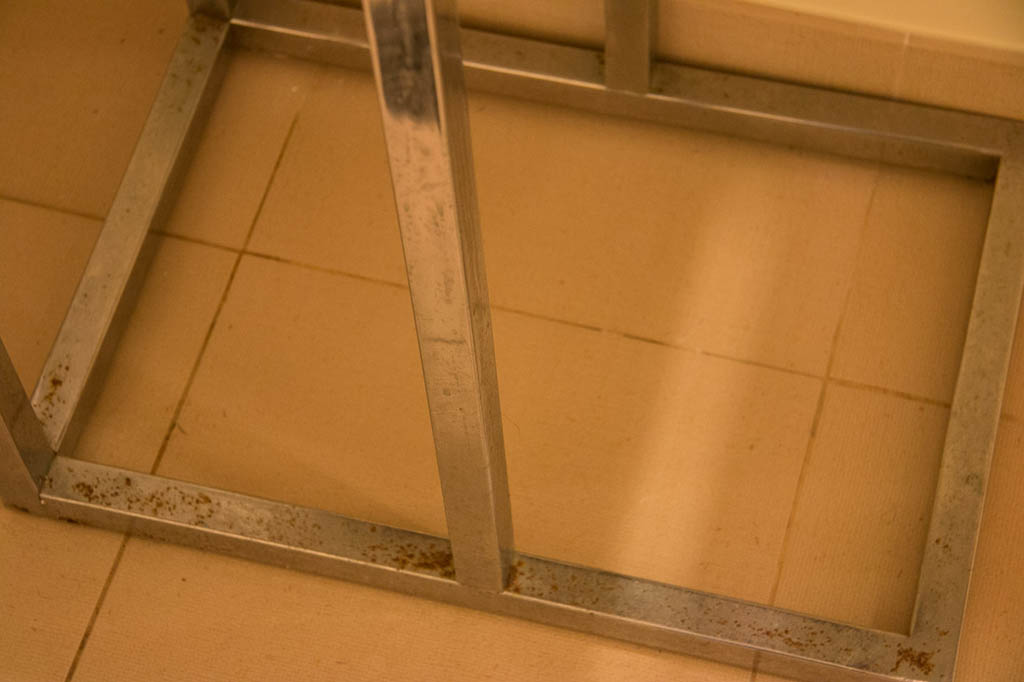 And the caulking around the sink was cracking: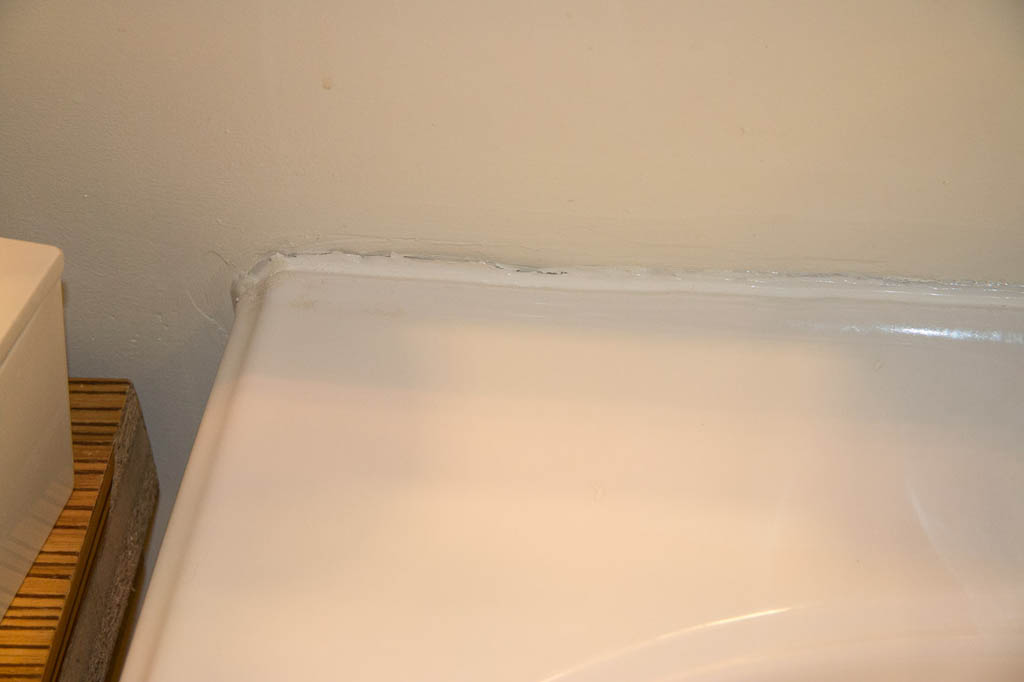 Okay, let's get back to the main area of the room. It was only on like the second day that I noticed that the armoire was actually positioned to cover up the adjoining doors. (Look behind the armoire):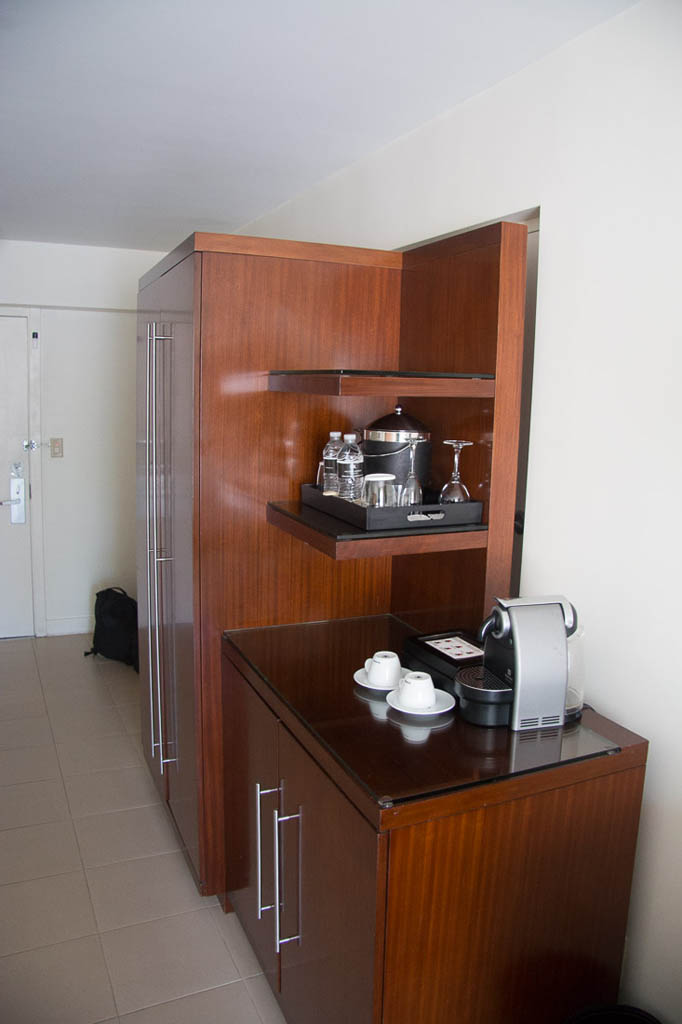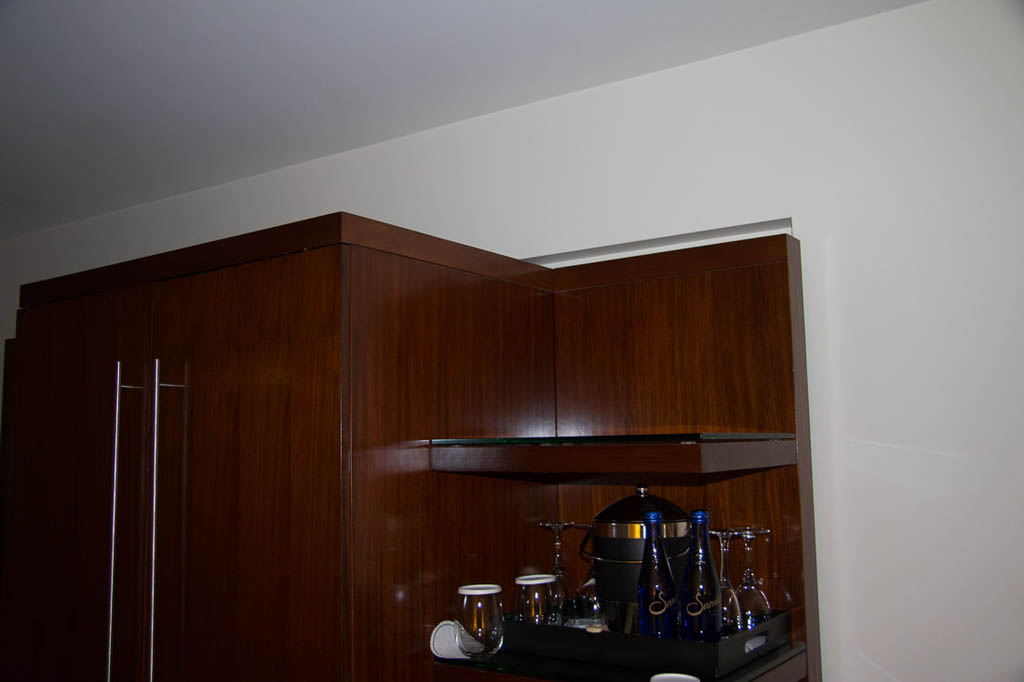 I just thought that it was really weird.
And, the chair was covered with scuff marks.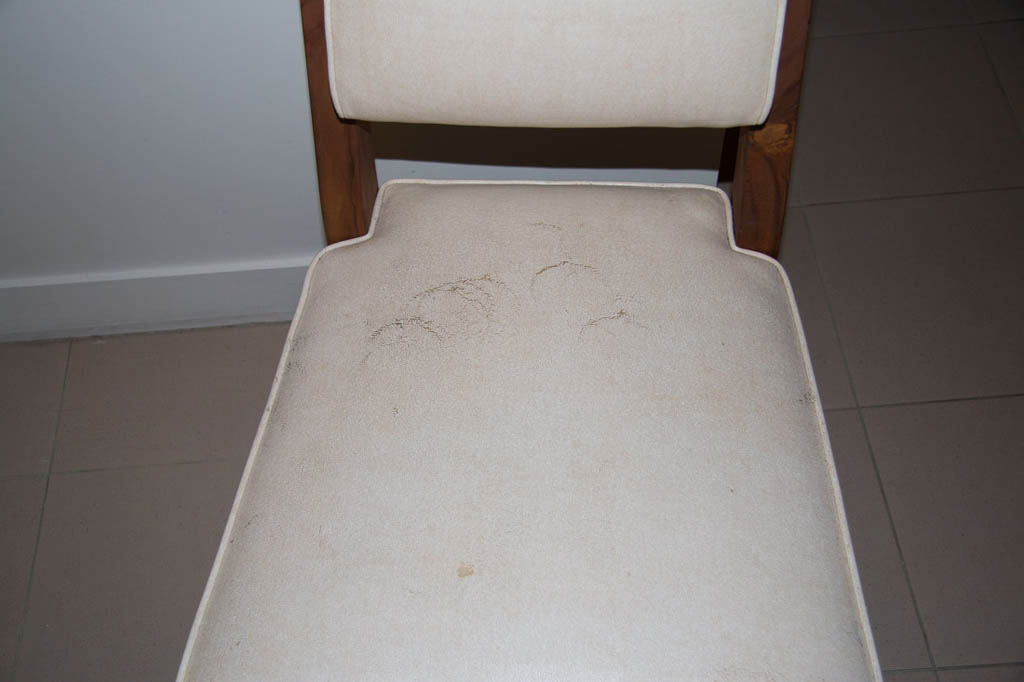 And can I just point out what a plain and generally ugly room this is? Unlike, for instance, the Hampton Inn Key Largo rooms that embraced the beachy style with faux thatch headboards, vaulted ceilings, and lovely ceiling fans, our room at the Casa Marina was just so blah. White walls, cream/brownish tile floors, cheapo white curtains, ugly dark brown furniture, and a single piece of artwork, which was tiny and just seemed like it was hung there because somebody told an employee to hang up a picture in the room.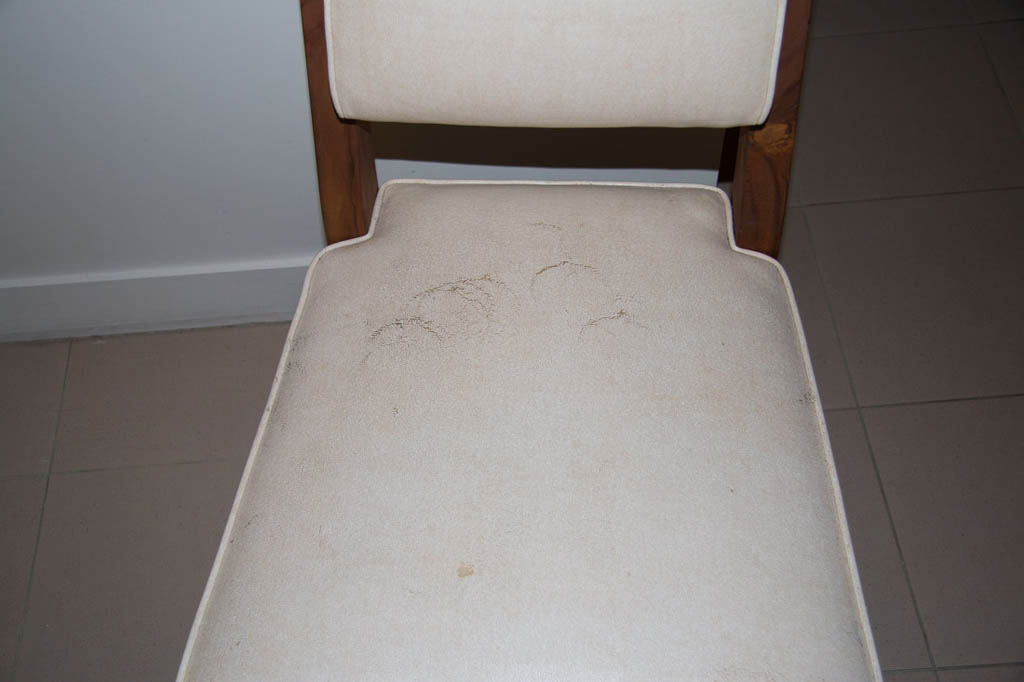 The door to the room faced this outdoor atrium-type area, which at first glance seems fine, but the enclosed area and tile floors caused any little sound to be amplified and echoed.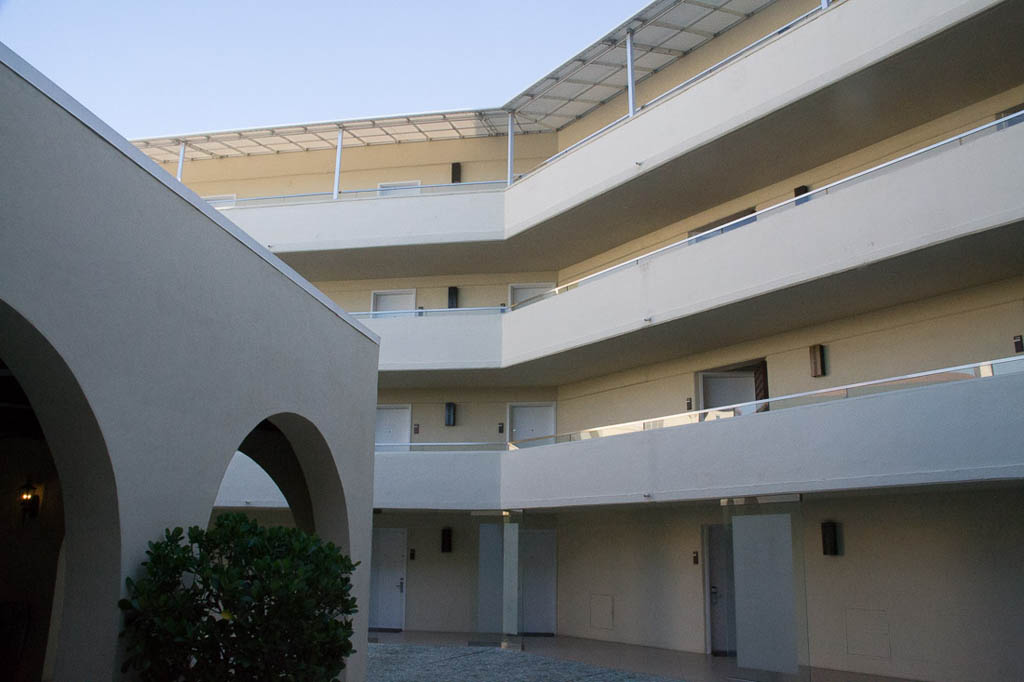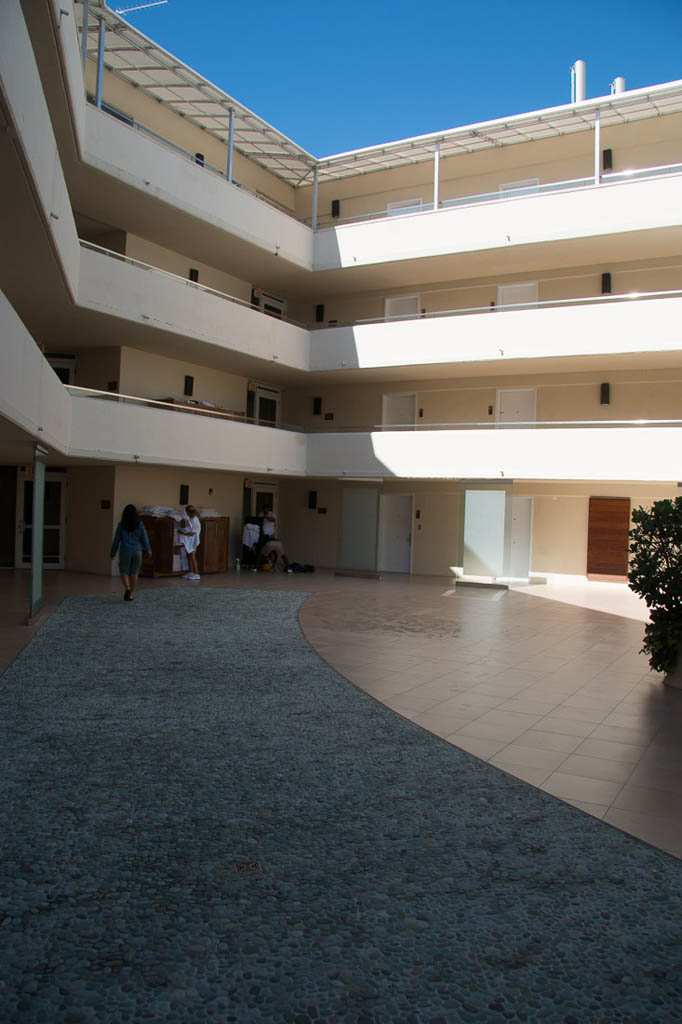 Okay, that shouldn't be a big deal unless you had some unruly folks yelling in the middle of the night, which happens in normal hotel room hallways too, right?
Wrong. The Casa Marina seemed to host a lot of conferences and events, and the conference rooms were right in that same atrium-type area. And they they started setting up for the events around, oh, 4:30AM. So, as staff set up the buffet tables in that area, stacking plates, putting out chafing dishes, etc., we heard them loud and clear because the sound just carried so much in that area.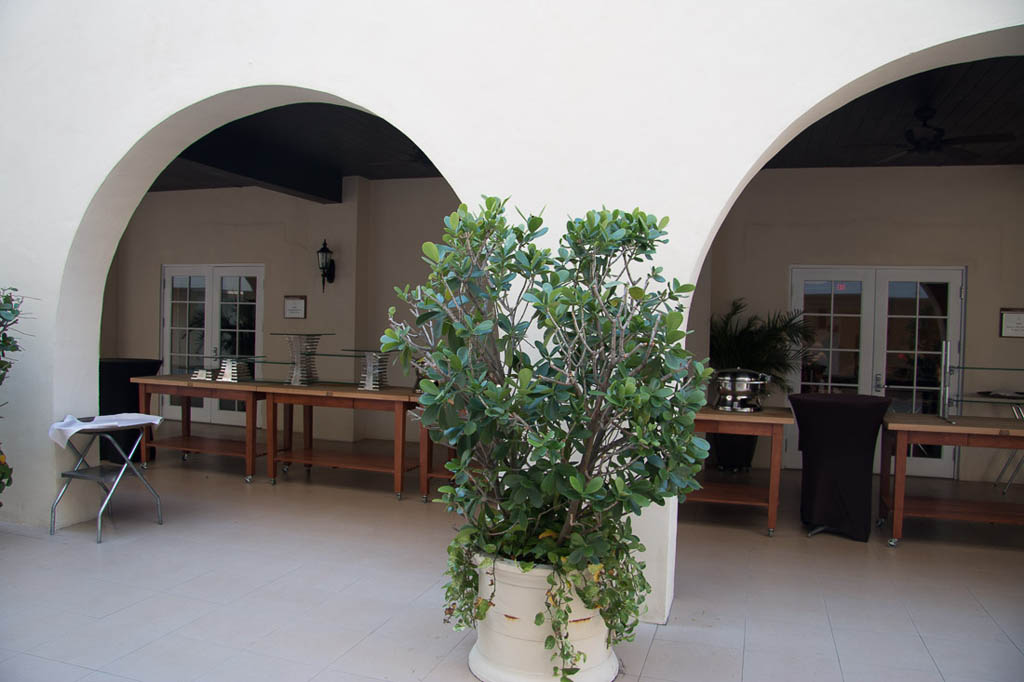 Oh, and this time that they decided that buffing the floors at 6:30AM was a good idea too. That was fun times.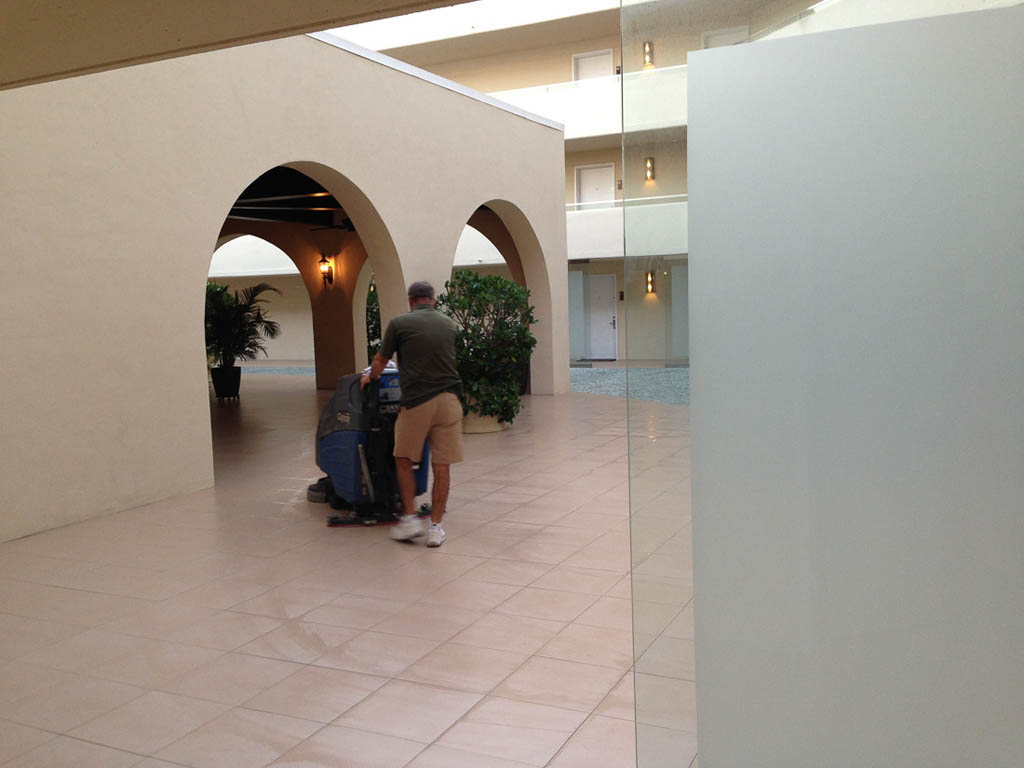 And then, there was the great mystery sound at night. We could not figure it out. It perhaps sounded like a dinosaur emerging from the ocean and letting out a loud roar. It was far enough in the distance that it probably wouldn't wake you up, but I tend to wake up once or twice in the middle of the night, and once I was awake the sound was loud enough for me to be supremely annoyed and constantly asking myself, "What on EARTH could that be?" and unable to concentrate on anything else but that noise. It happened all three nights of our stay. My best guess is it was some sort of vacuuming system that would be turned on every few minutes? I really had no idea, and I didn't want to call the front desk and be like, "Umm, what is that dinosaur-roaring sound?"
The Rest of the Hotel
Spoiler alert: The rest of the hotel was stunning, and the service was fantastic. (with the exception of the maintenance guy and the check-in dude who told us there were no other rooms available).
Casa Marina Lobby
The lobby was open, airy, and inviting.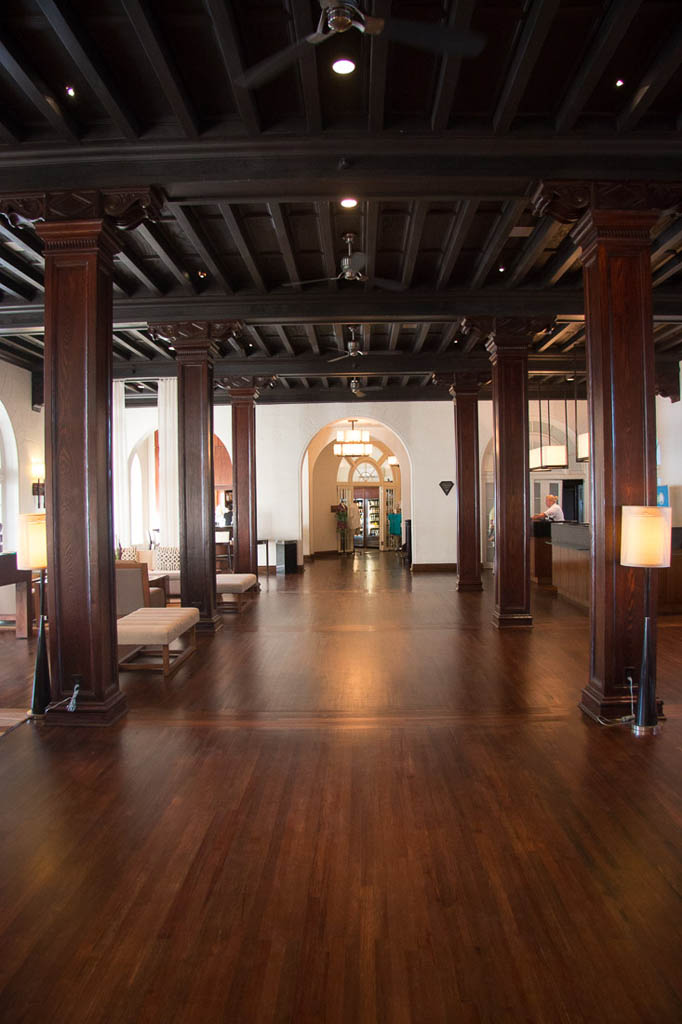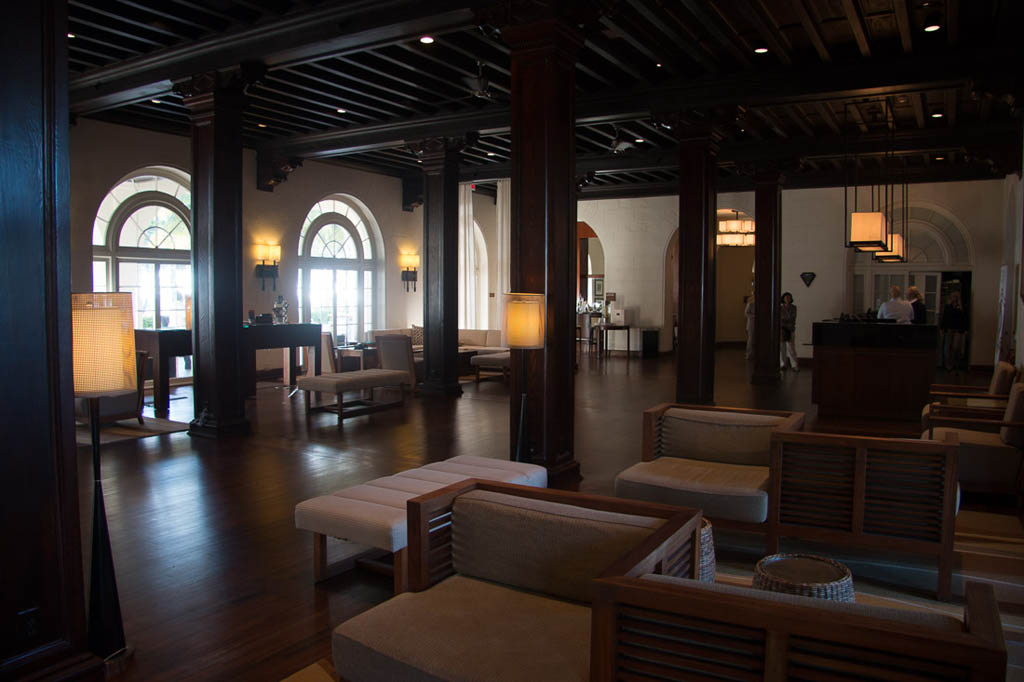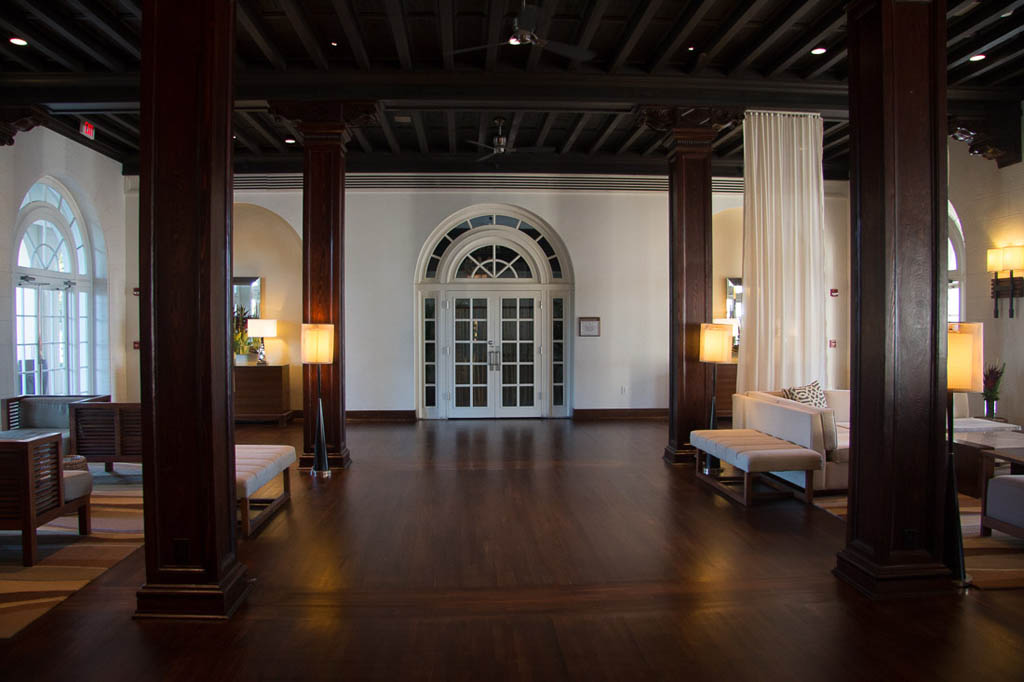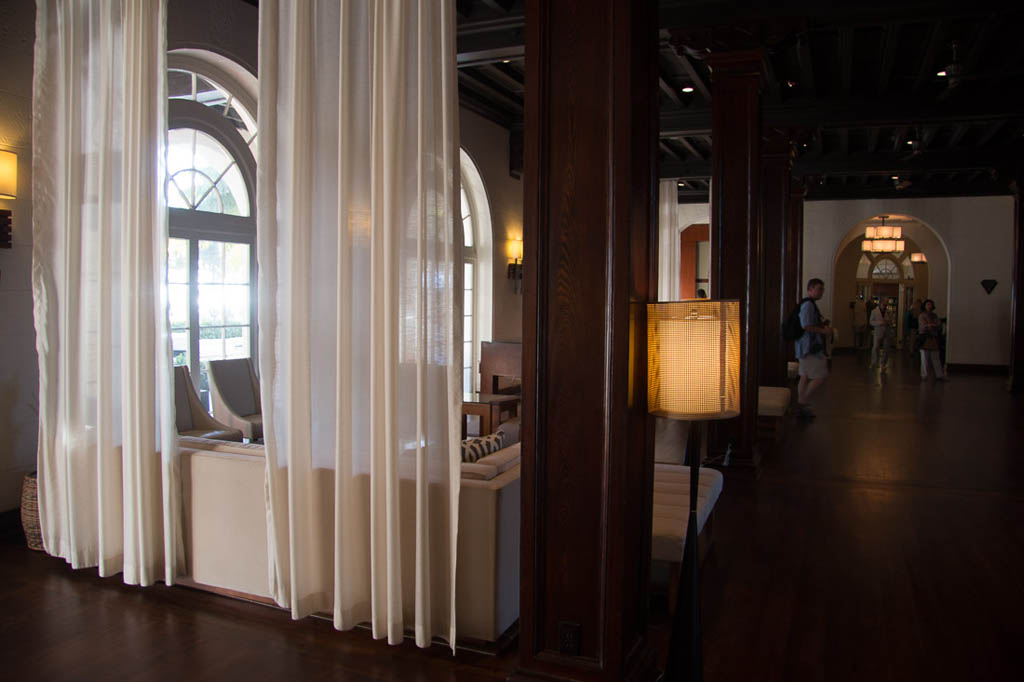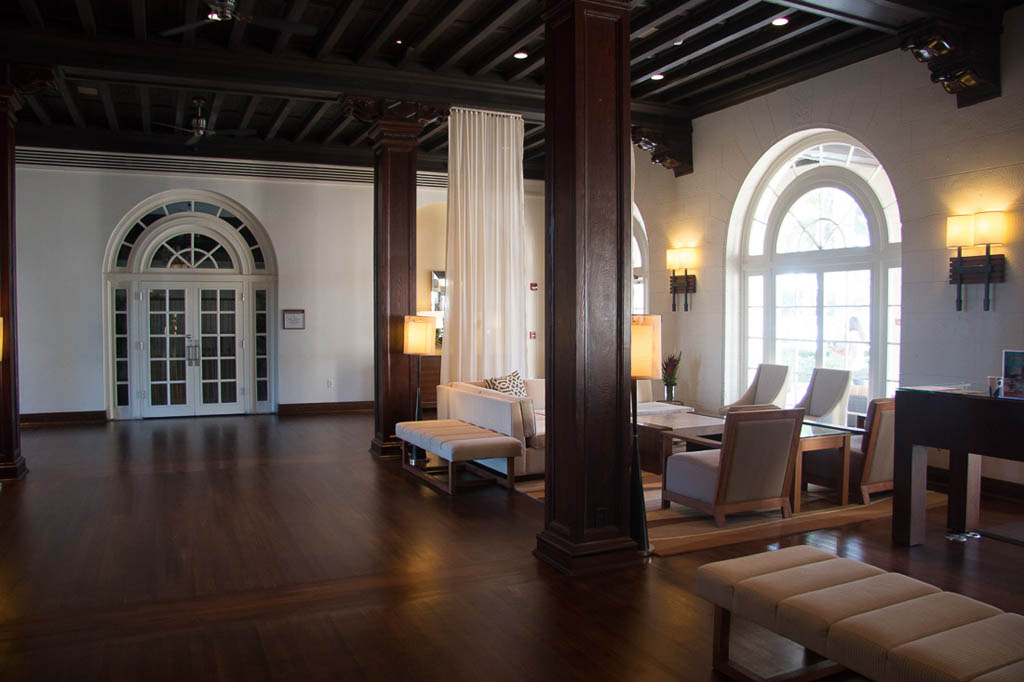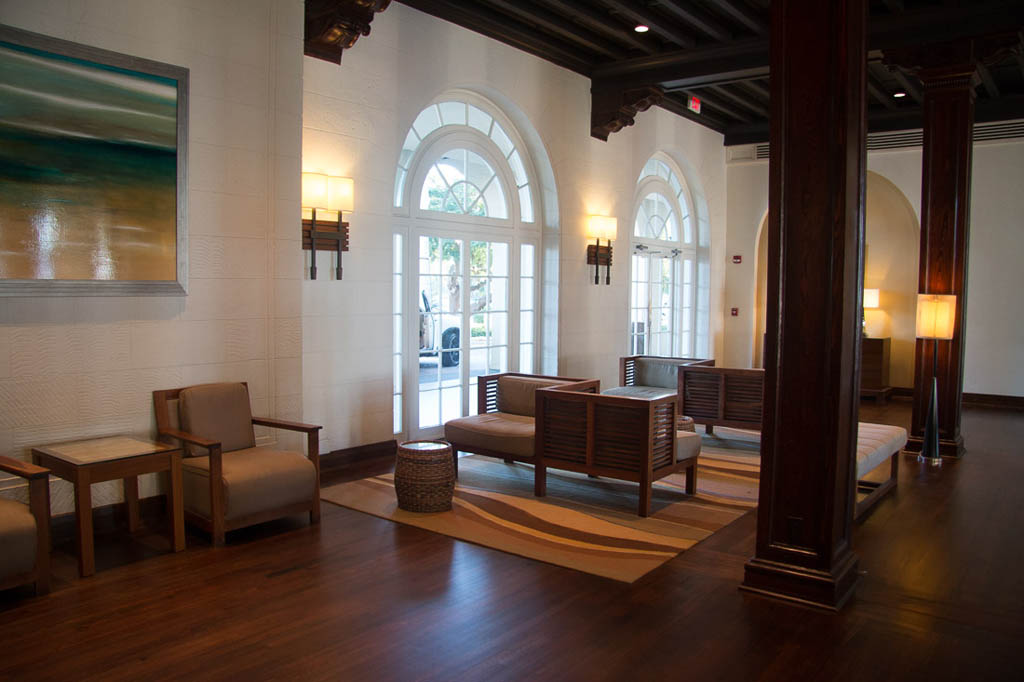 The Pools and Other Grounds
The grounds of the Casa Marina were beautiful.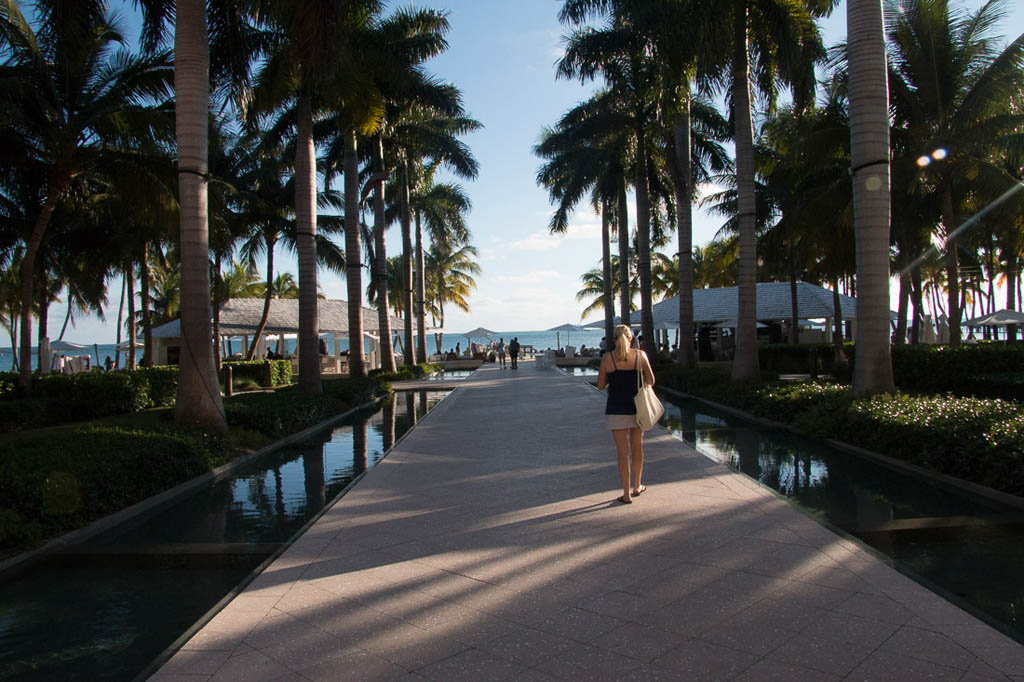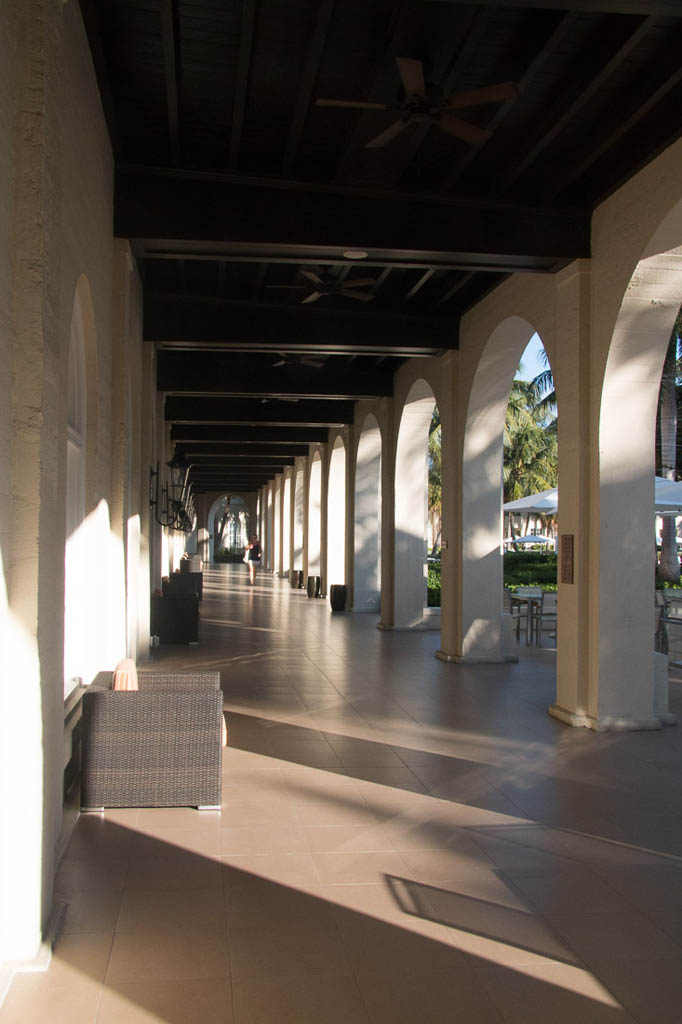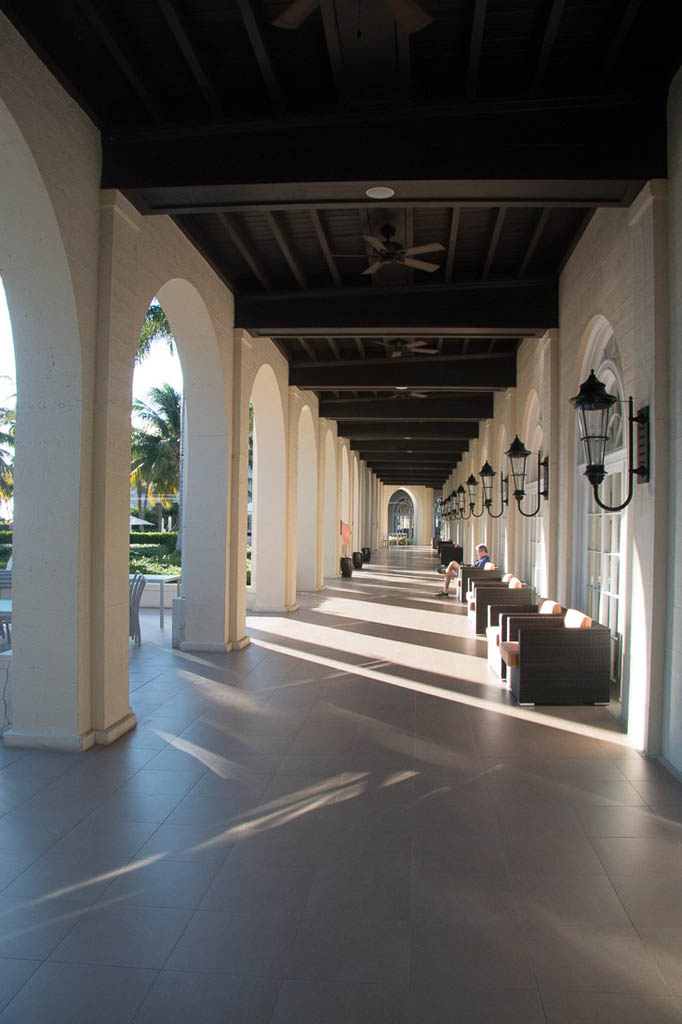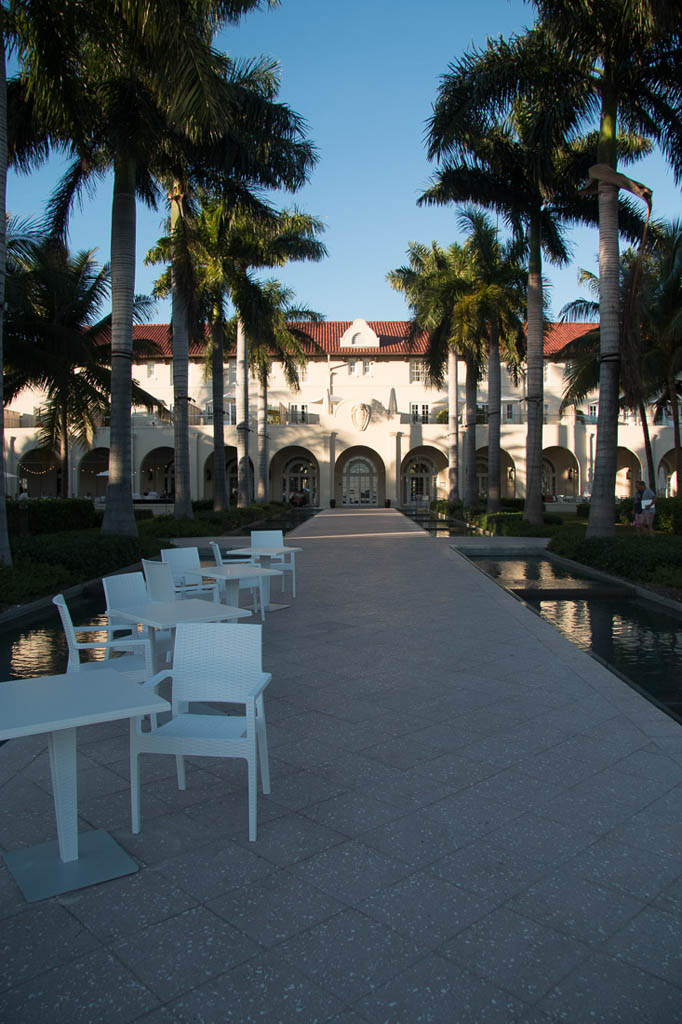 There was a pool that was open to all guests (including kids). This pool was fantastic because staff walked around offering things like free popsicles (even to the adults!)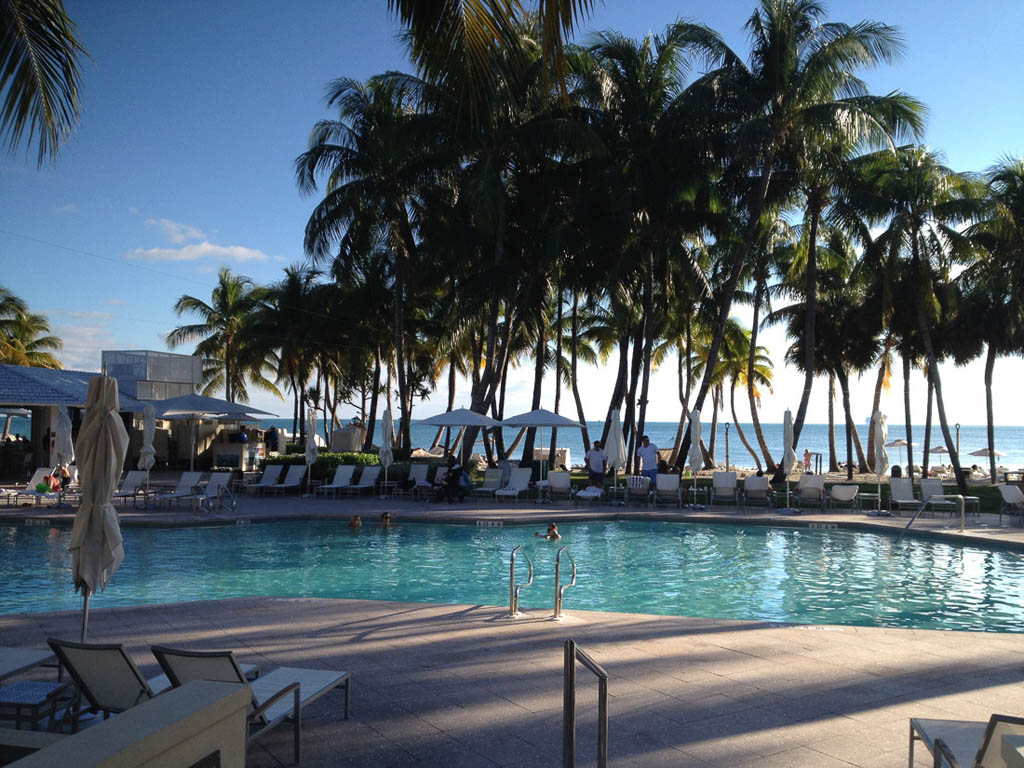 There was also an adult's only pool.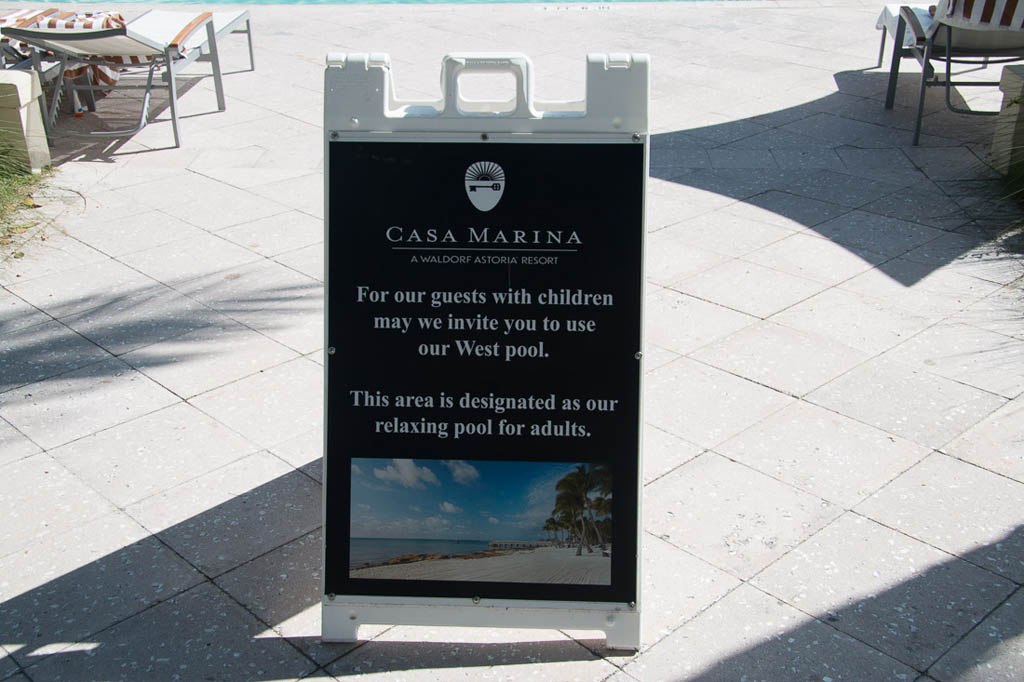 There were also two firepits. We sat around one of them for quite a while one evening.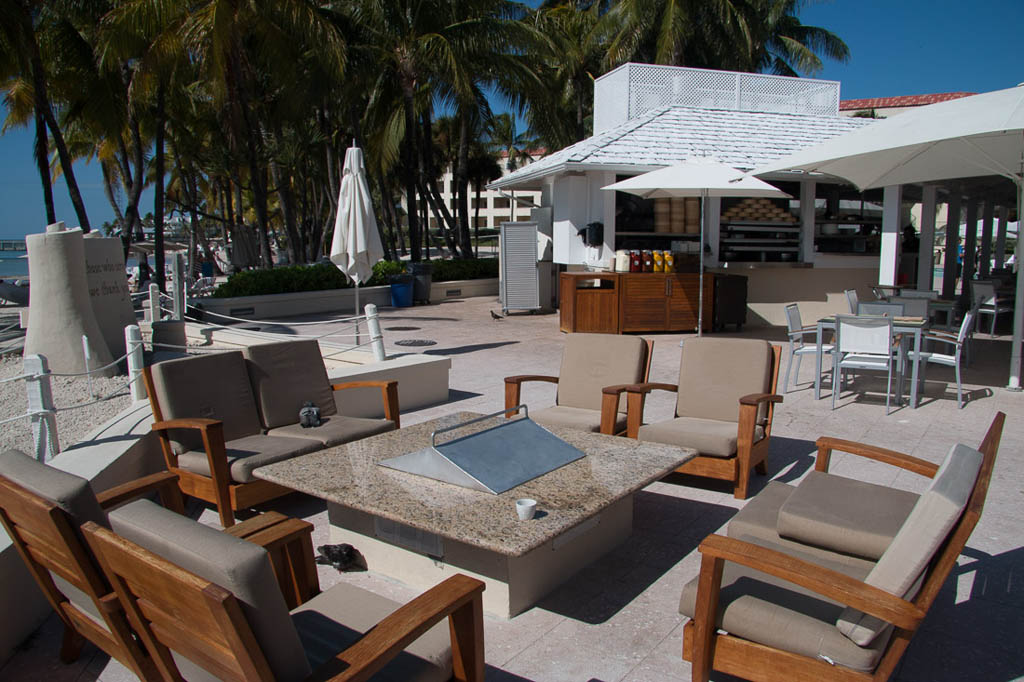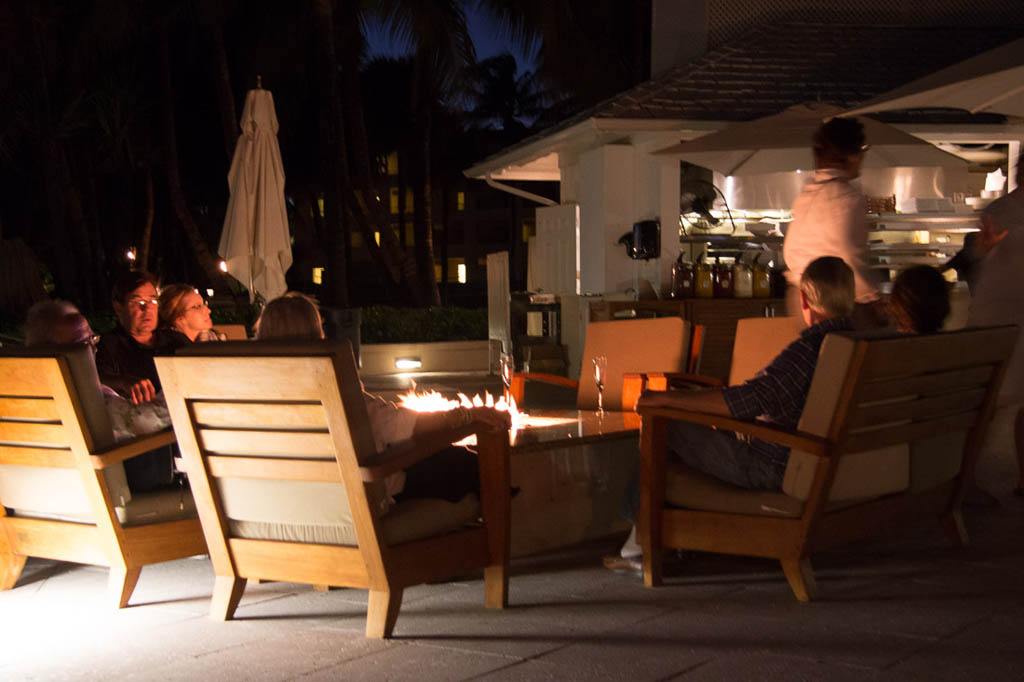 Restaurants and Bars
There were plenty of dining options at the Casa Marina. In fact, we ate lunch at the hotel one afternoon (something we rarely do!). We ate at one of the outdoor seating areas. We both had a burger, and it was good and even relatively reasonably priced for hotel food.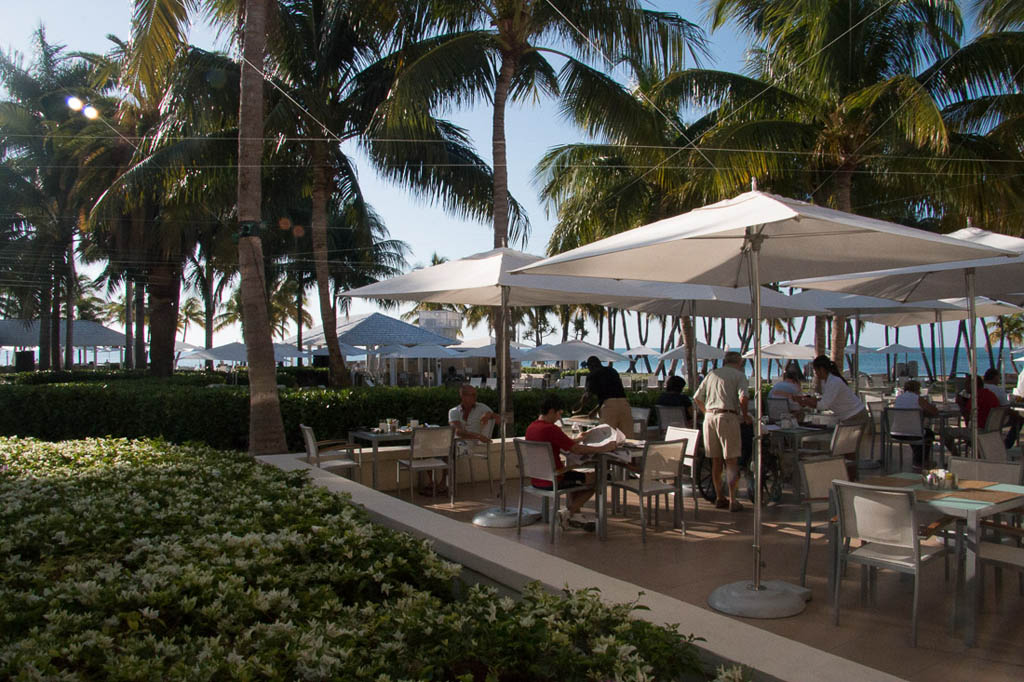 If you notice, there is a lot of string and wire above many of the seating areas. Presumably, this is to keep birds away!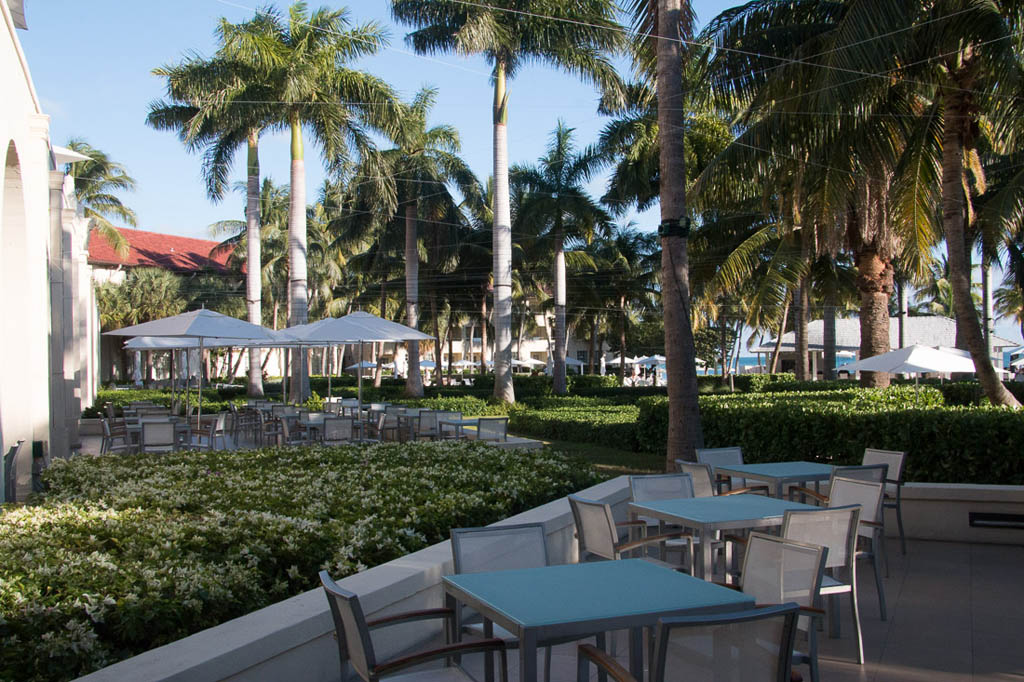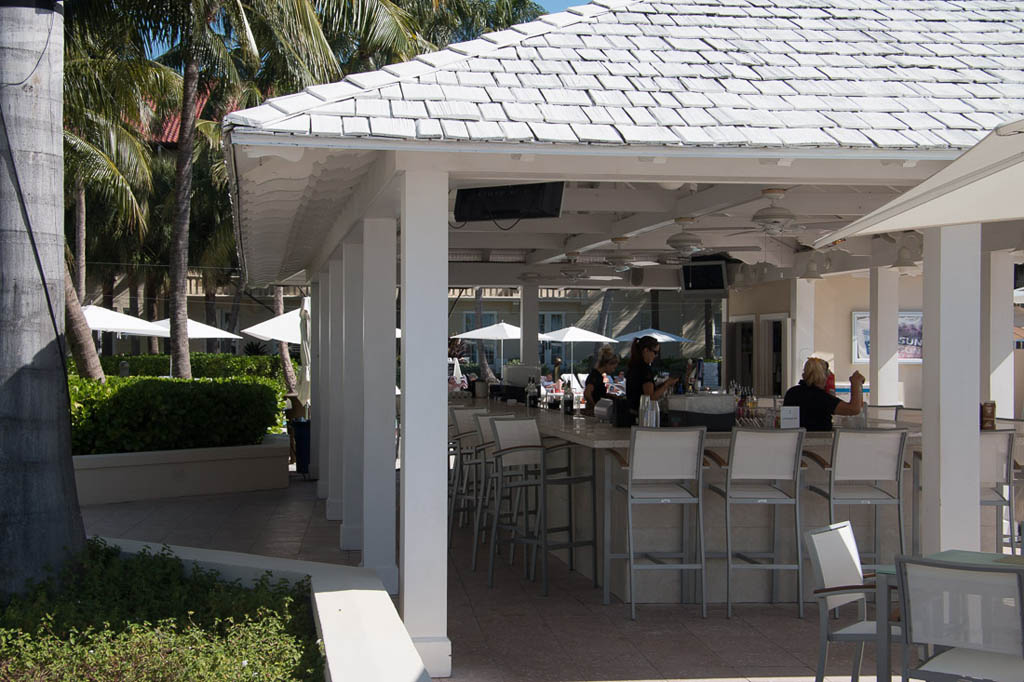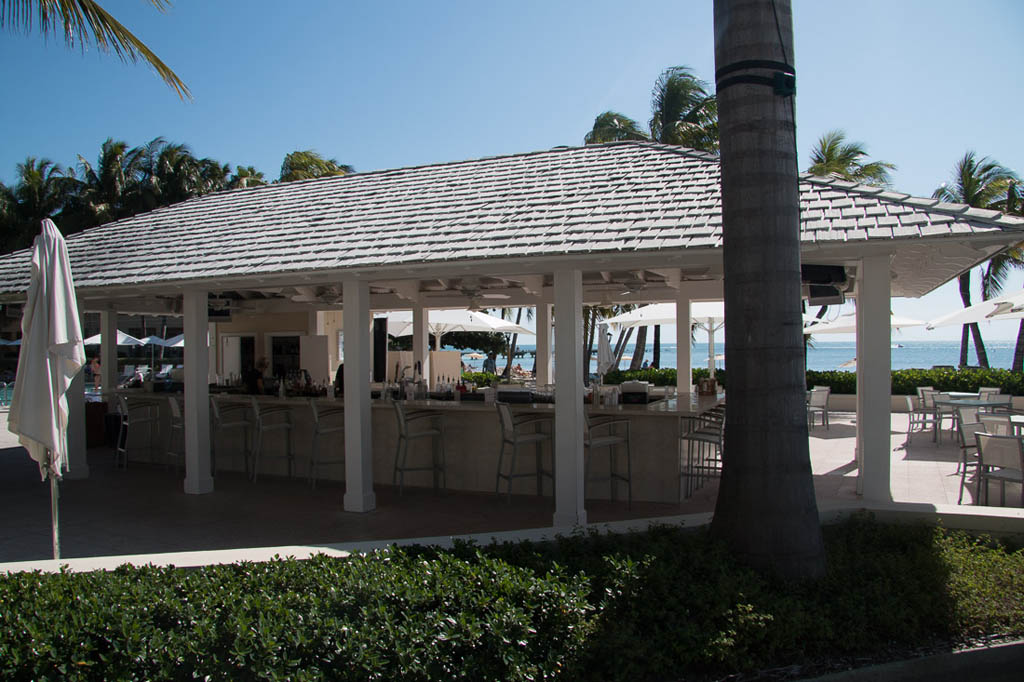 Beach at the Casa Marina
If you're familiar with the Florida Keys, then you know that beaches tend to be quite small. But, by Keys' standards, the Casa Marina's beach was downright huge.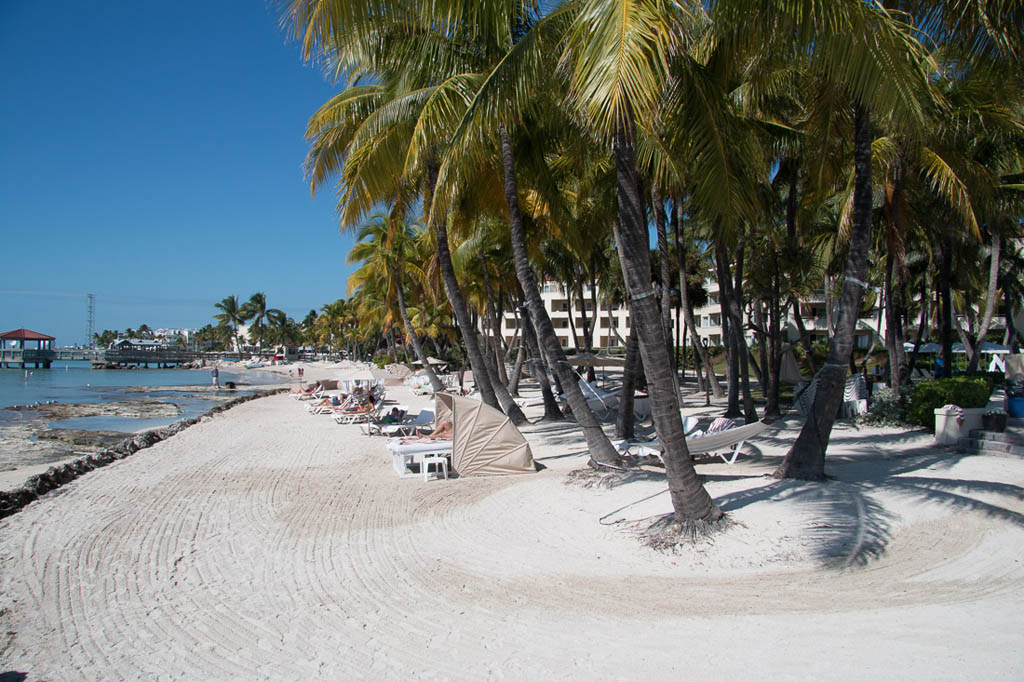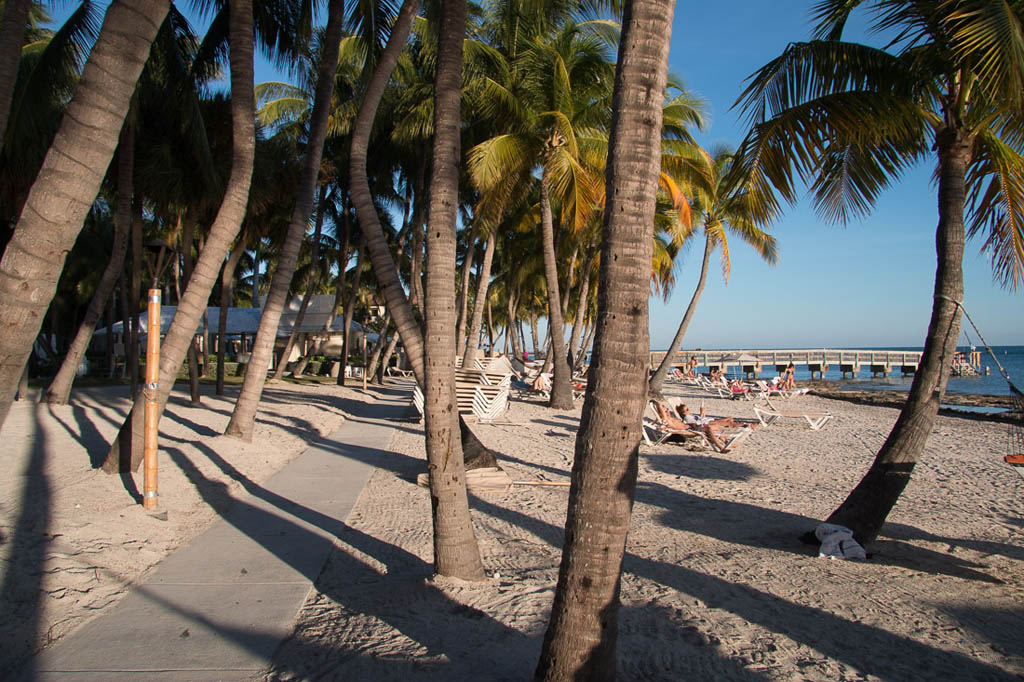 Where you'd normally enter the water was quite rocky.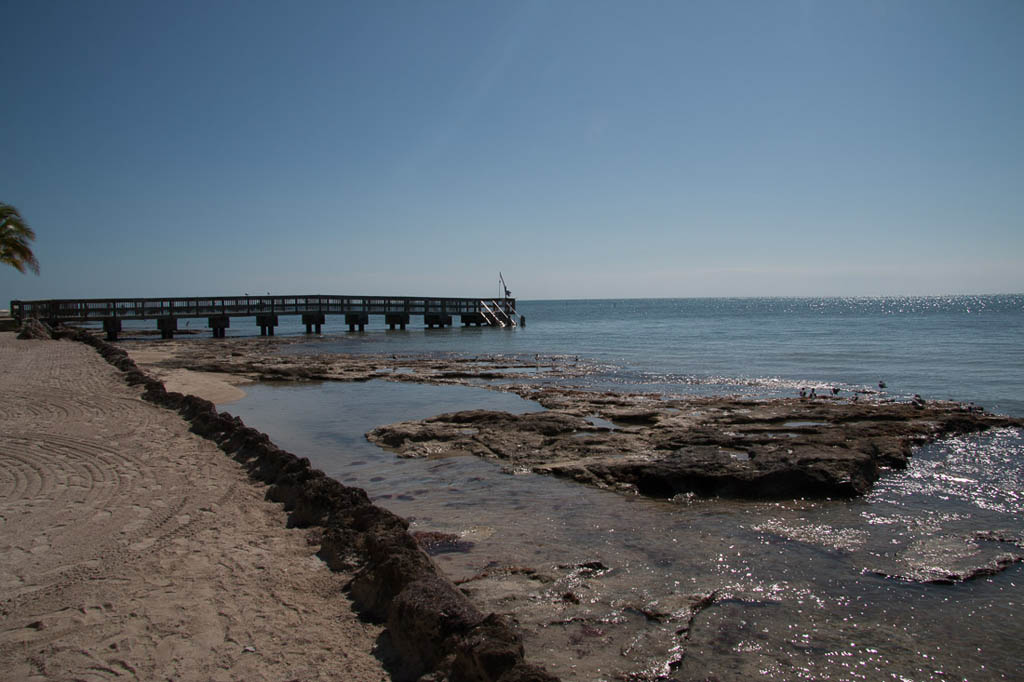 So, to actually enter the water, most people used a set of stairs at the end of the pier in the above picture. It sounds annoying, but it was just fine.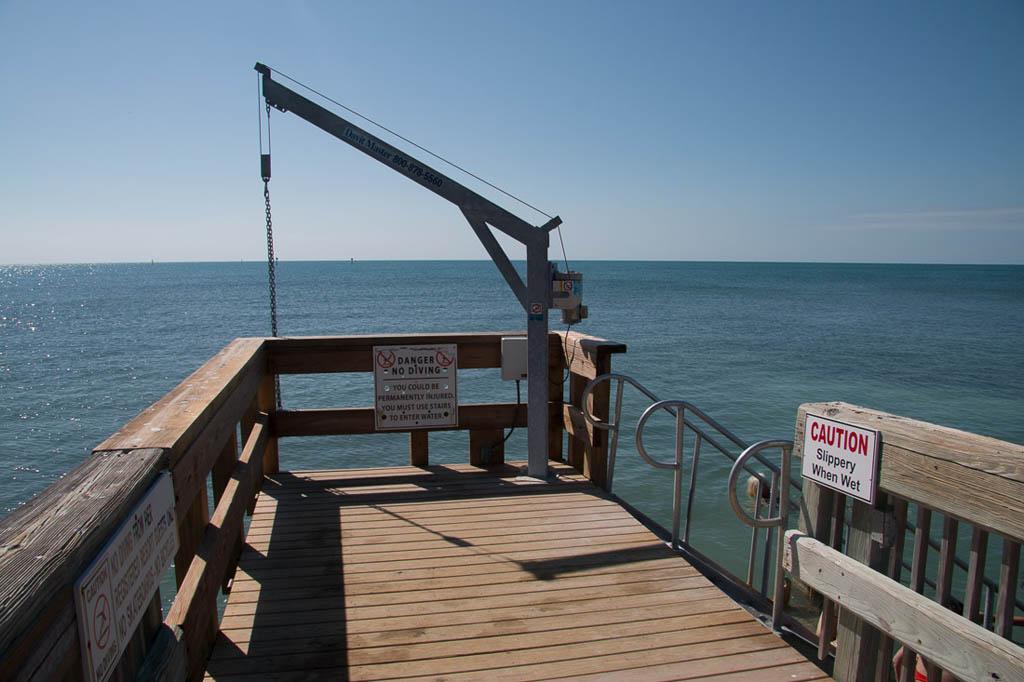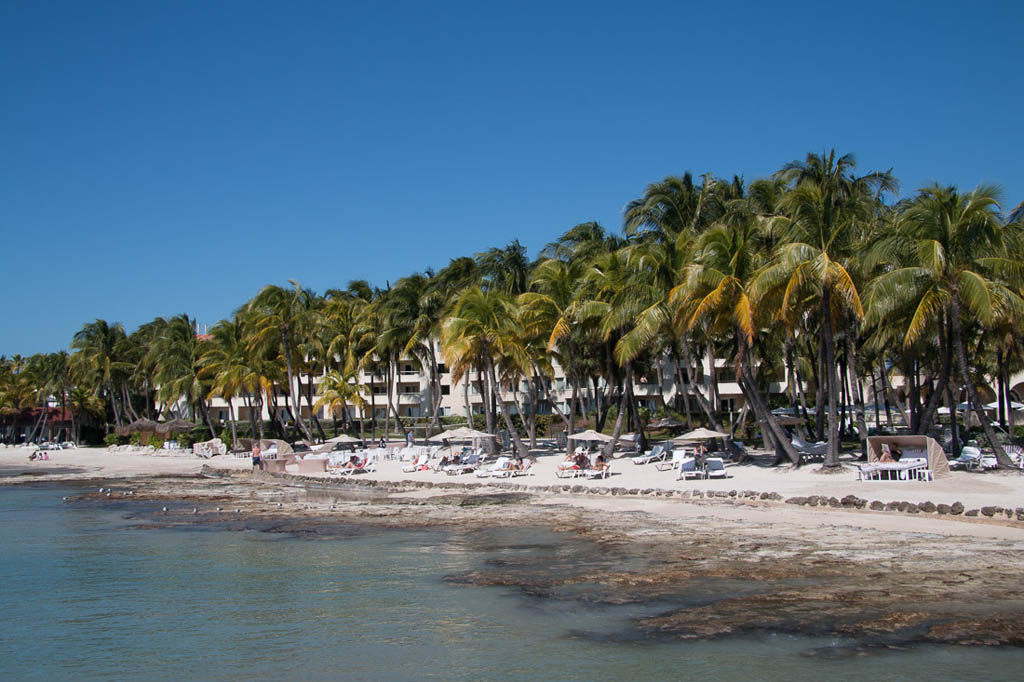 There were hammocks to relax on, and since the hotel didn't seem terribly crowded, we had no trouble finding one. And, just like at the pool where they handed out popsicles, hotel staff circulated among the beach goers offering frozen towels, which also had a lovely scent (citrus maybe?). They were great for cooling off!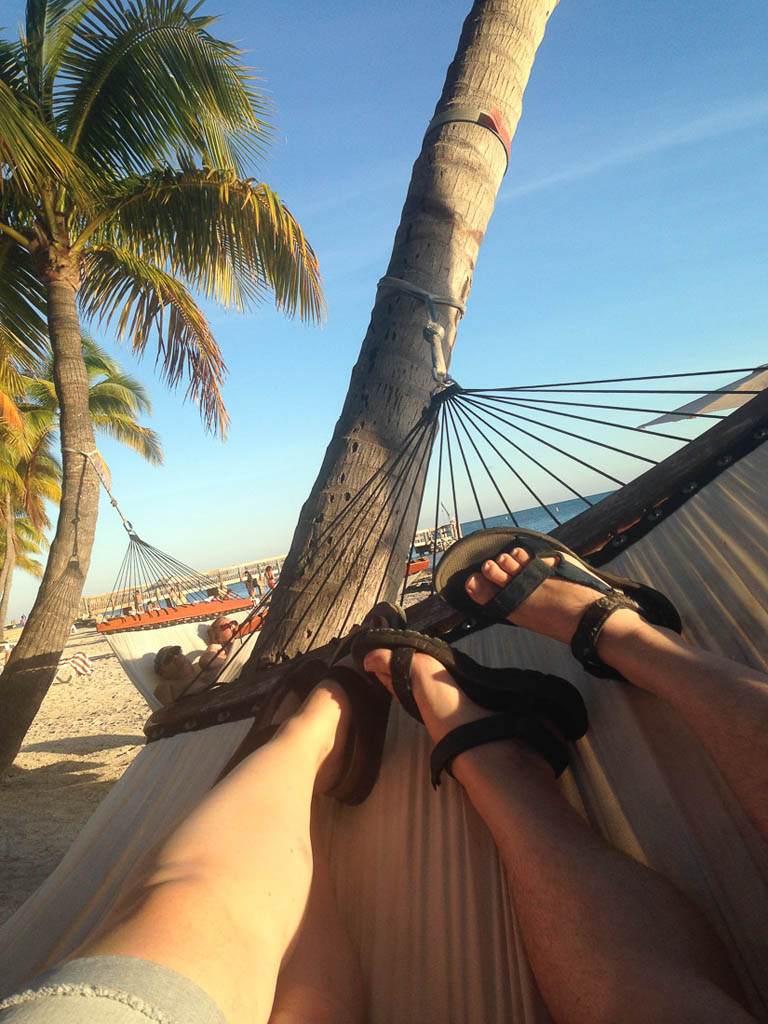 Most of the beach area had plenty of lounge chairs in addition to the hammocks. However, on the last day, when I was taking these photographs, part of the beach had been set up for some sort of event or wedding.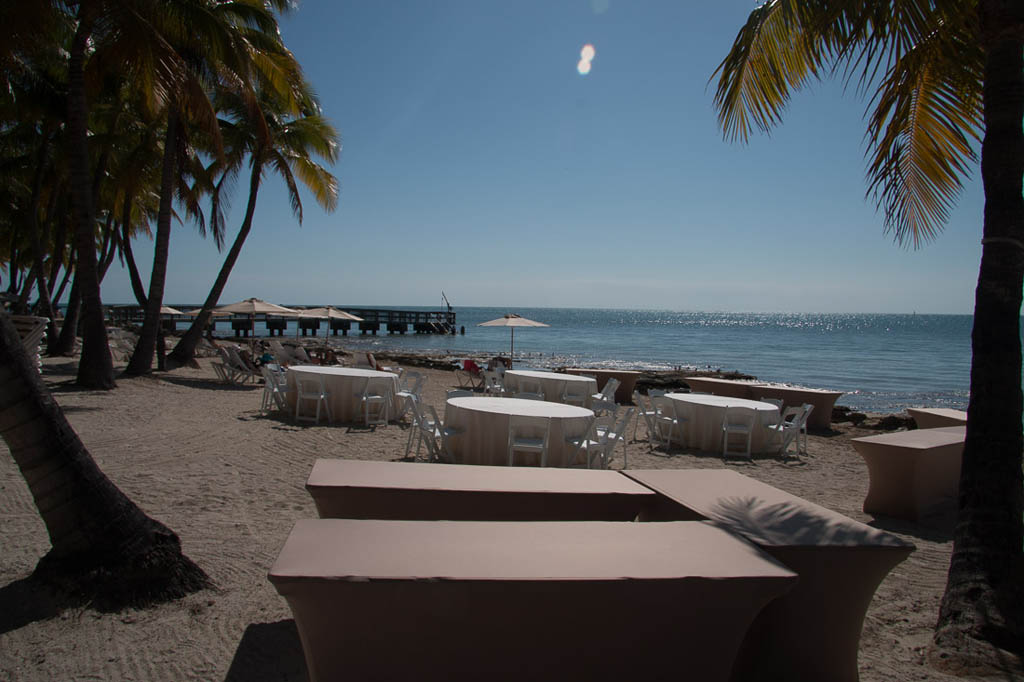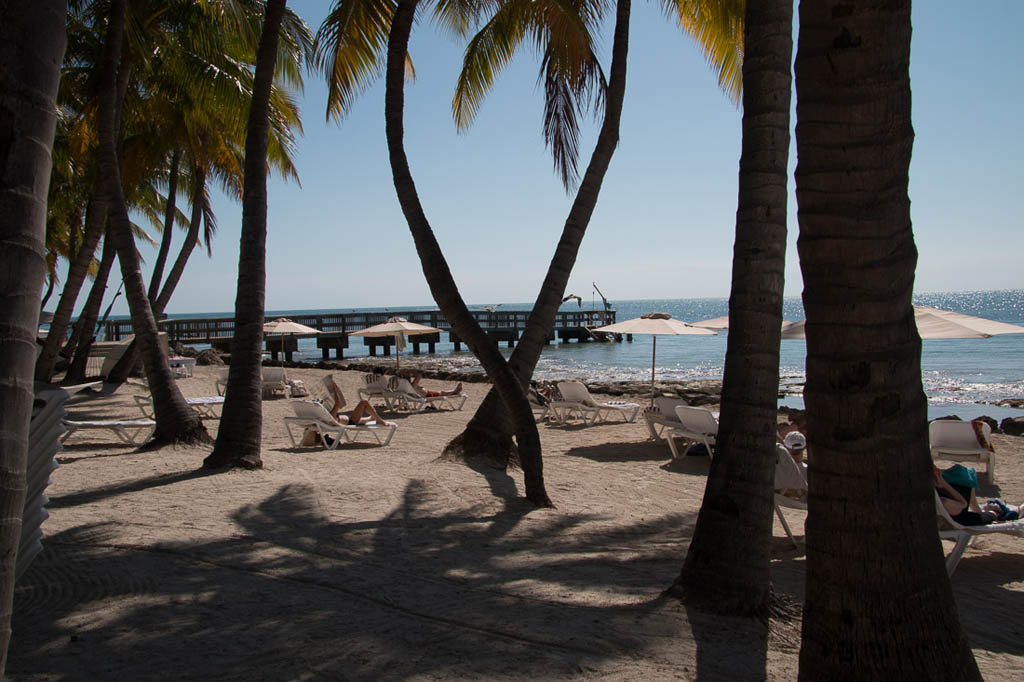 There was also a more "manmade" beach looking area, complete with volleyball nets, and we also saw at some times hockey nets brought out and kids playing hockey or soccer.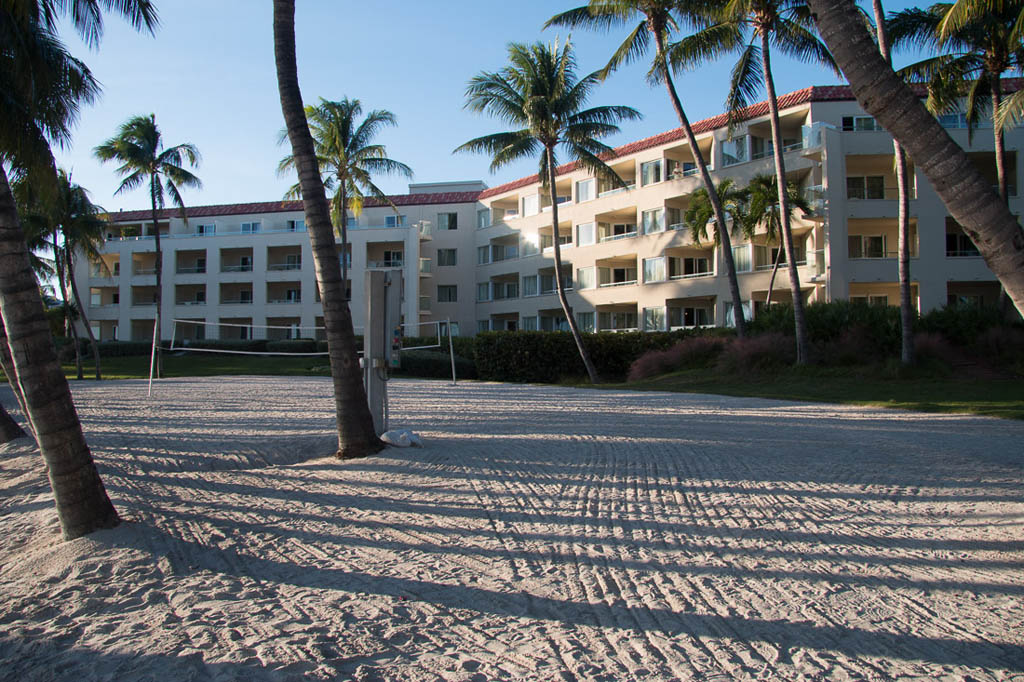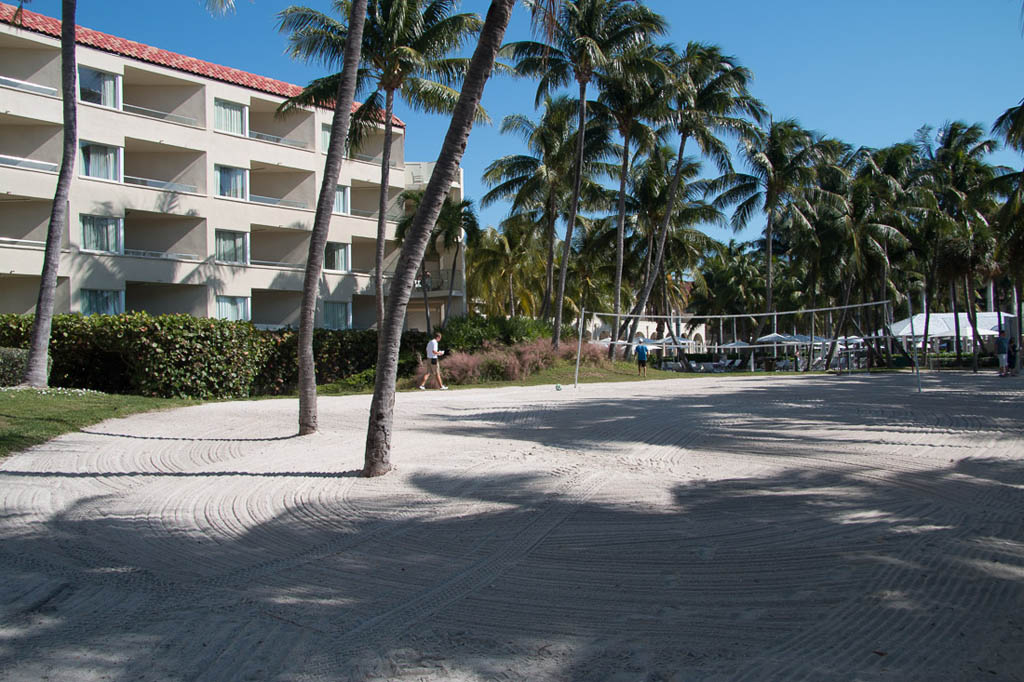 Bottom Line
Okay, I know there are many people out there who say, "Who cares about what your hotel room is like. How much time are you ACTUALLY going to spend in there anyway? You're traveling, go out and enjoy things beyond the hotel!"
I'm sure you can tell by the photographs from our vacations, we do A LOT of sightseeing when we travel. I'm talking, can't-move-my-legs-at-the-end-of-the-day sightseeing. So, are we spending all day in a hotel? No, of course not.
But for me, a hotel is part of the travel experience. It wasn't always. Back when I was a broke college student and entry level worker, I could deal with the less fancy hotels, because I needed to prioritize my expenses if I wanted to be able to travel at all. (I didn't know nearly as much about the power of points and miles those days!) So, staying in a cheap hotel with no frills was perfectly fine. And it is still fine for those folks who make that decision. After all, no frills travel is always better than no travel at all!
But, I like my frills these days. At the end of a long day of sightseeing, I like to be able to plop down on a comfy bed, perhaps take a bath in a deep soaking tub or go in a rain head shower, and wind down while reading my Kindle or watching TV on a flat screen. I don't want to be distracted by scuffed chairs and dusty surfaces and terrible lighting. I want my hotel room to feel warm and inviting. Perhaps that makes me vain, or perhaps some folks would say those thoughts miss the entire point of travel. But I don't agree.
So, with that, if I return to Key West, I definitely won't be staying at the Casa Marina.