This post may contain affiliate links. Please see my advertiser disclosure for more details.
---
A new trip report starting today!  This report will chronicle our visit in November 2014 to the Florida Keys.  We spent two nights in Key Largo, three nights in Key West, and one night in Miami.
I started planning this trip back in May.  The flights were pretty easy to select.  We spent 7944 Southwest Rapid Rewards points and $2.50 each to travel from Baltimore to Fort Lauderdale.  While DC to Miami was a preferred route using British Airways Avios an American Airlines metal, the flight times just didn't work out for us on that route.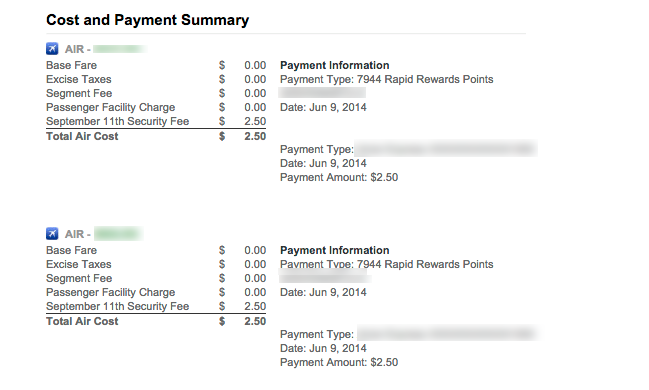 Fort Lauderdale is very close to Miami, so that is no big deal, and in fact, rental cars turned out to be significantly cheaper picking up from Fort Lauderdale instead of Miami.  So, win win!  We would have to make the approximately hour long trek to Baltimore airport (BWI), but since we were leaving on a Saturday morning, we wouldn't have to worry about the horrendous traffic in the DC area.
Next up, we selected the return flight.  Luckily there was plenty of American Airlines availability using British Airways Avios points. So for our return flight, we flew from Miami to DC (Reagan National) for 7500 Avios and $5.60 each.  And we wouldn't have to make the trek back from Baltimore after our arrival.  DC National Airport is just a short taxi ride to our house.


The hotels were a tough decision.  First world problems, I know.  There seem to be a lot of very cute and quirky locally owned hotels in the Keys.  Many of them with fantastic reviews on TripAdvisor.  However, it was difficult to find hotels with good reviews and the location/amenities we wanted for less than $299 per night.  Ouch.  That could really add up over the course of a six night trip!
So, we did what any self respecting points hoarder would do.  We decided to forgo a cute locally owned hotel and instead redeemed Hilton HHonors points.  We stayed at a Hampton Inn in Key Largo for 40,000 HHonors points per night.  Then we opted to stay at the Casa Marina, a Waldorf Astoria property, in Key West.  I redeemed my stay certificate earned from my Citi HHonors Reserve card.  The certificate was designated as a "weekend stay" certificate, but we wanted to make a reservation for mid-week.  Luckily it was no problem!  Then we redeemed an additional 60,000 HHonors points for a third night at the Casa Marina.
I'll review both of those hotels in more detail, but I will say that the Casa Marina was more than a little disappointing.  The grounds were stunning and the service was mostly good, but the actual room was just terrible.  I know HHonors Gold status doesn't get you much, but wow, we were stuck in a wretched room.
Next up was selecting a hotel for our single night in Miami.  We opted to stay in South Beach, and after much deliberation, I booked a room at the Angler's Hotel in Miami Beach.  The Angler's is a Kimpton property, and I LOVED the Kimpton I stayed at in Seattle last year.  I booked a "Tower Duplex Terrace King" for $314 per night (Originally $395.50, but there was a subsequent sale that I took advantage of).  Typically I would never spend that kind of money on a hotel, but I redeemed the total cost using Barclays Arrival Points, so the entire stay ended up being free.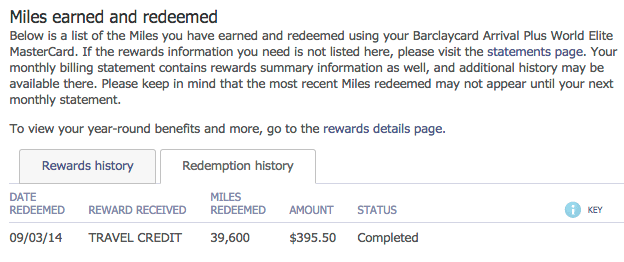 By the way, we were upgraded to an AMAZING suite at the Anglers.  Spoiler alert: This was the patio JUST FOR OUR ROOM.  There was a HOT TUB.  Amazing, amazing stay at the Anglers.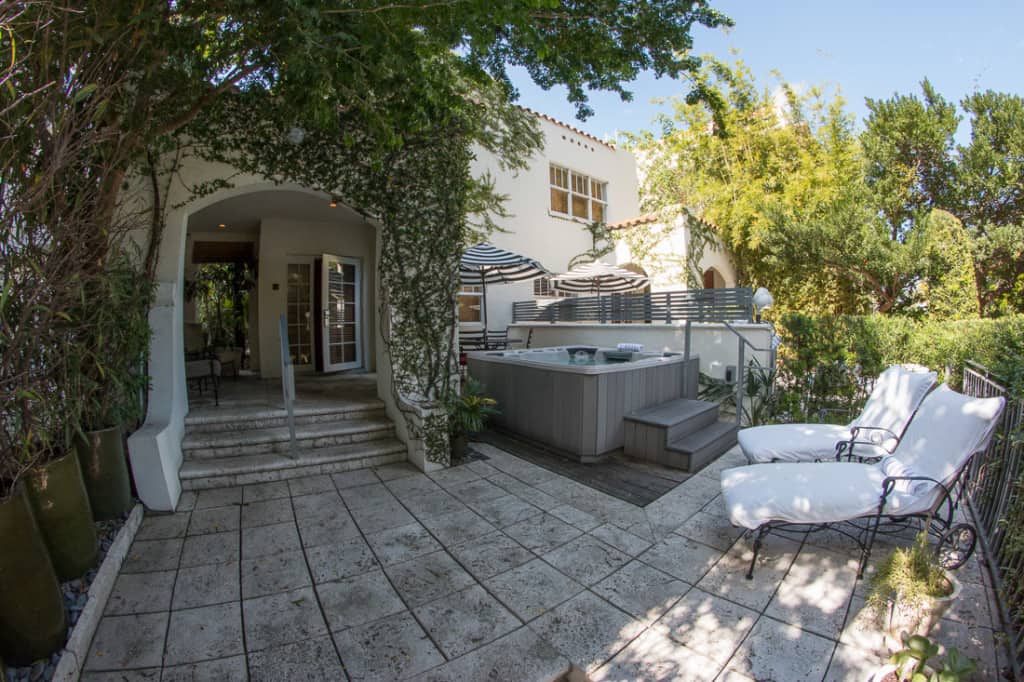 Also of note was our car rental.  Since literally every travel element of our trip was free, we decided to splurge on the rental car and get a convertible.  We ended up getting a yellow Camaro with 7 miles on it.  It was so new that it still had cellophane covering a lot of its surfaces!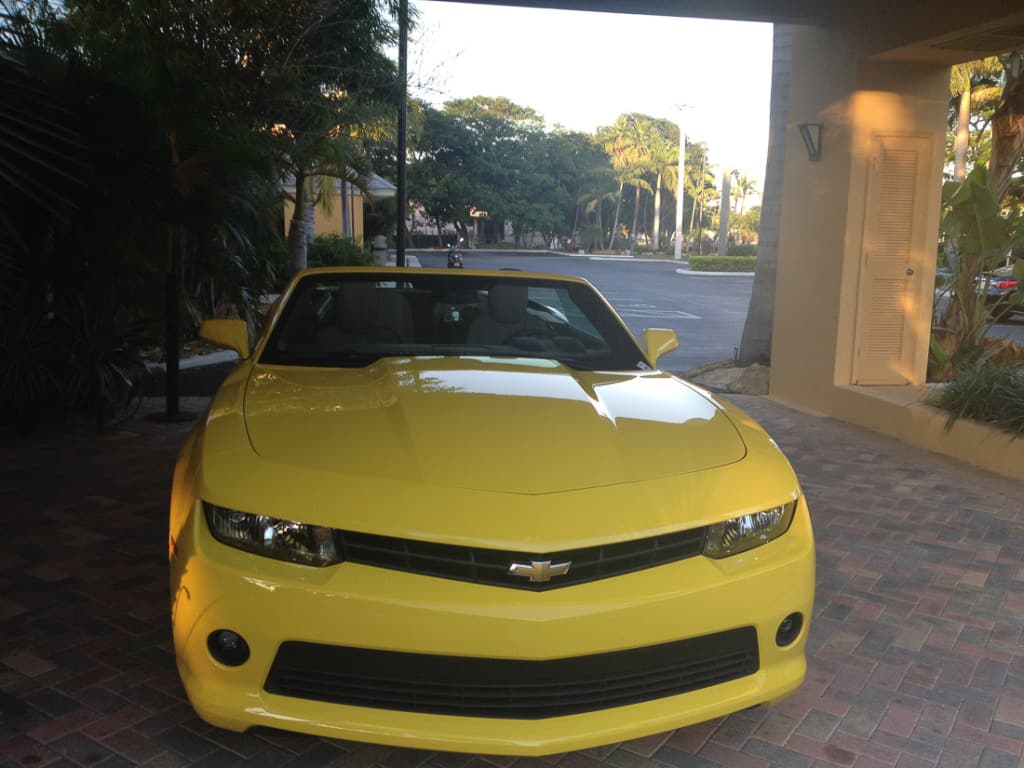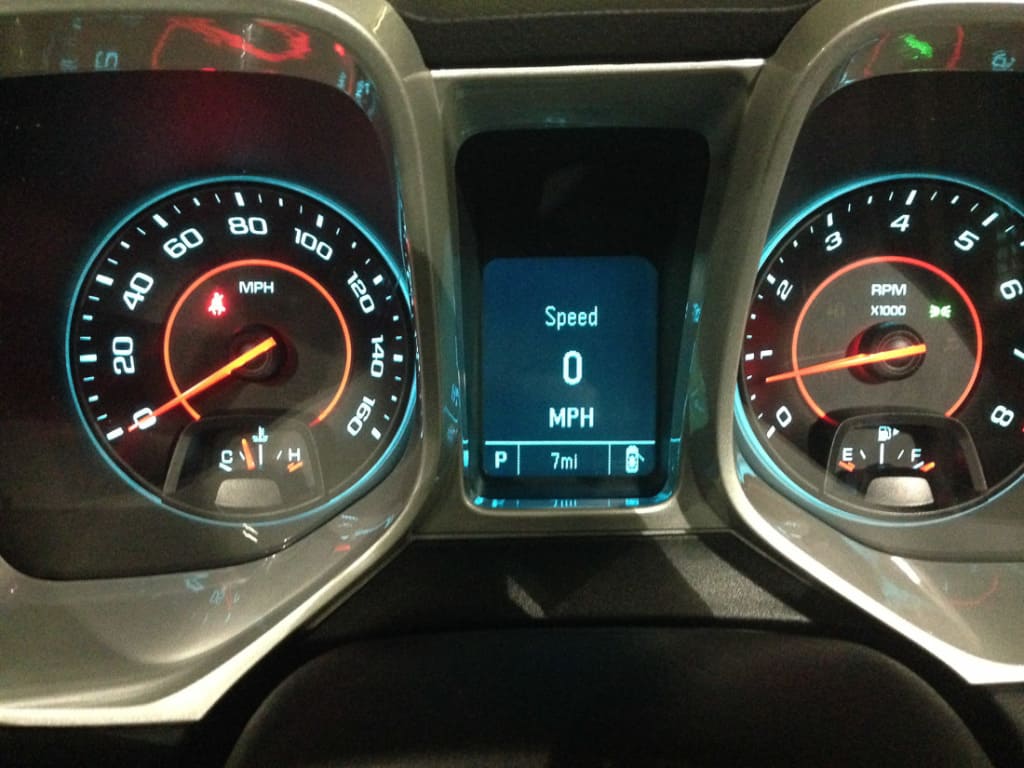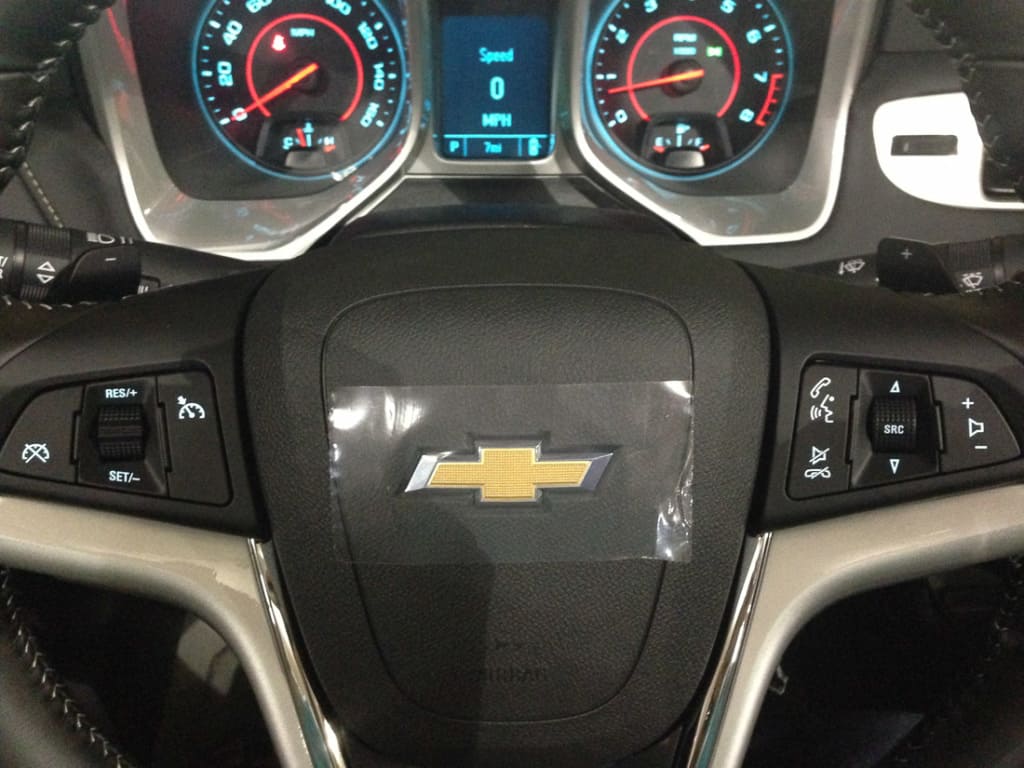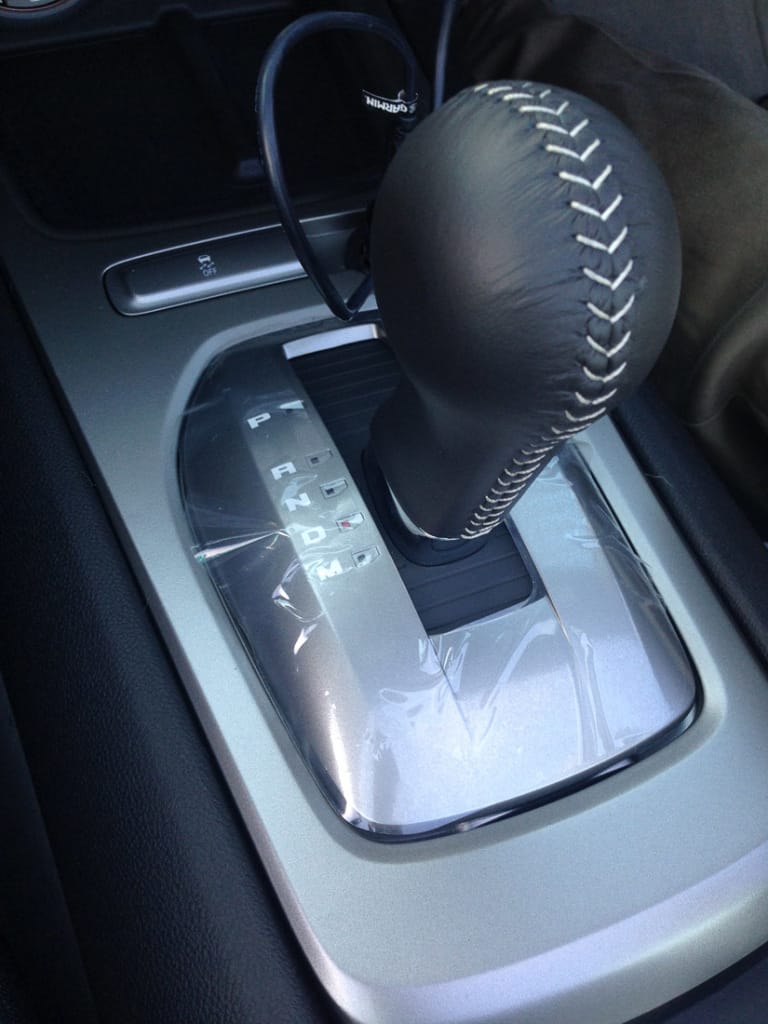 That was it!  Our flights were all in coach, so I won't be reviewing any of the flights.  So next up I'll start with our review of the Hampton Inn and Key Largo!