This post may contain affiliate links. Please see my advertiser disclosure for more details.
---
After our long, but lovely layover spent in the British Airways lounge at JFK, it was time to board our Cathay Pacific flight to Vancouver!
You can read more about why I sat in business class and Ken sat in first class in my previous post, but here's a quick excerpt for the lazy:
I had originally booked two business class tickets on Cathay Pacific, knowing that they usually open up first class availability at the last minute. The idea was that I would switch our seats from business class to first class. About two months before our departure, ONE first class seat opened, and I jumped on it, booking it in Ken's name. And I kept checking and checking for one more seat to come available. There were four open seats in first class according to ExpertFlyer (meaning that only two seats were booked, one of which was Ken's).

Long story short, a second first class seat NEVER opened. I checked all the way until the morning of our departure. The flight did, in fact, go out with FOUR empty first class seats. Ken and I had talked about it, whether we both just wanted to sit in business class together, but I told him I really wanted him to experience Cathay Pacific First Class. So, I sat in business and he sat in first.
Cathay Pacific Business Class Review – JFK-YVR
My business class seat was fantastic. I sat in the "front row" of the business class cabin, which the ticket counter agent was kind enough to do so Ken and I were really only one "row" apart, even though we were in different classes.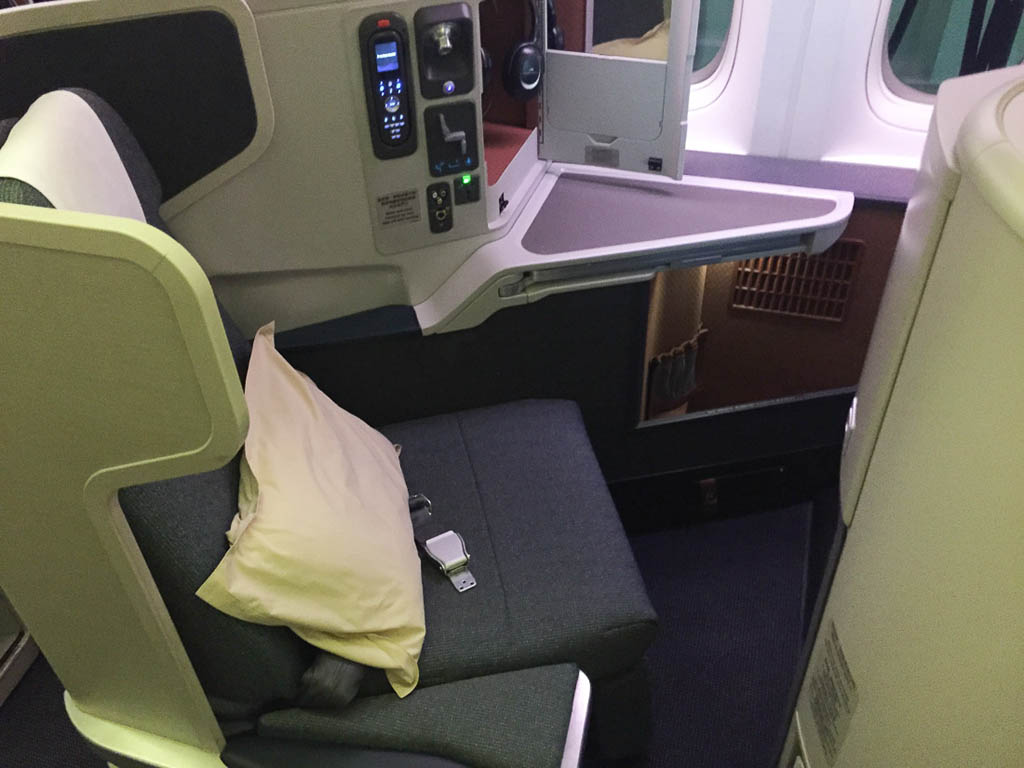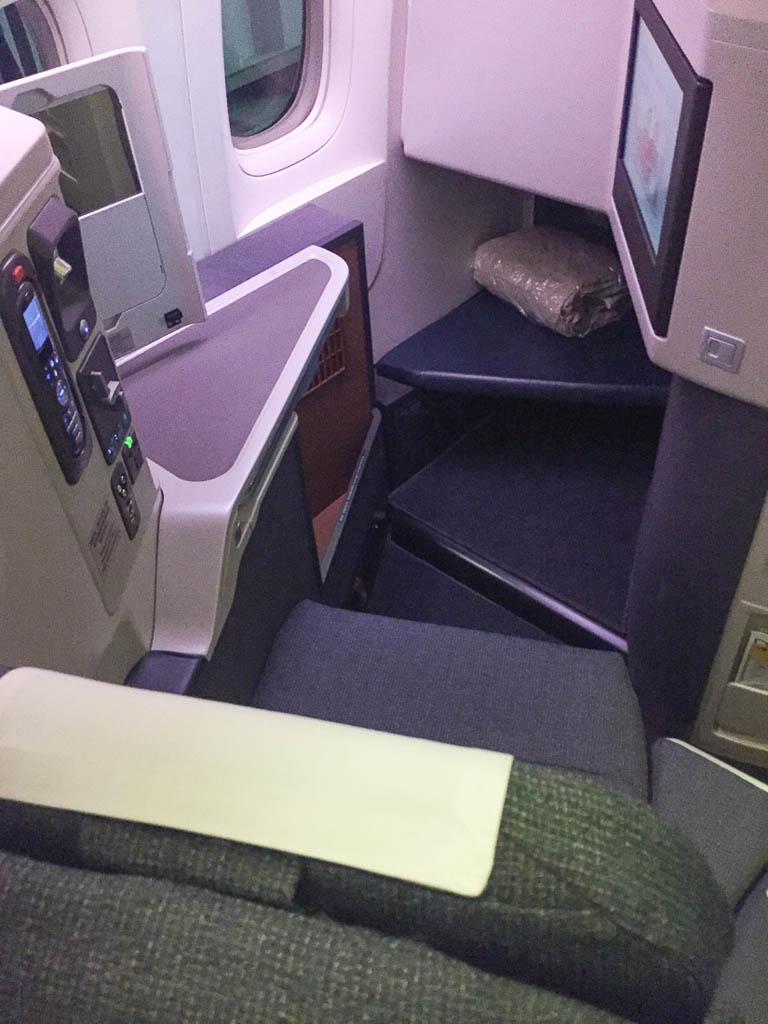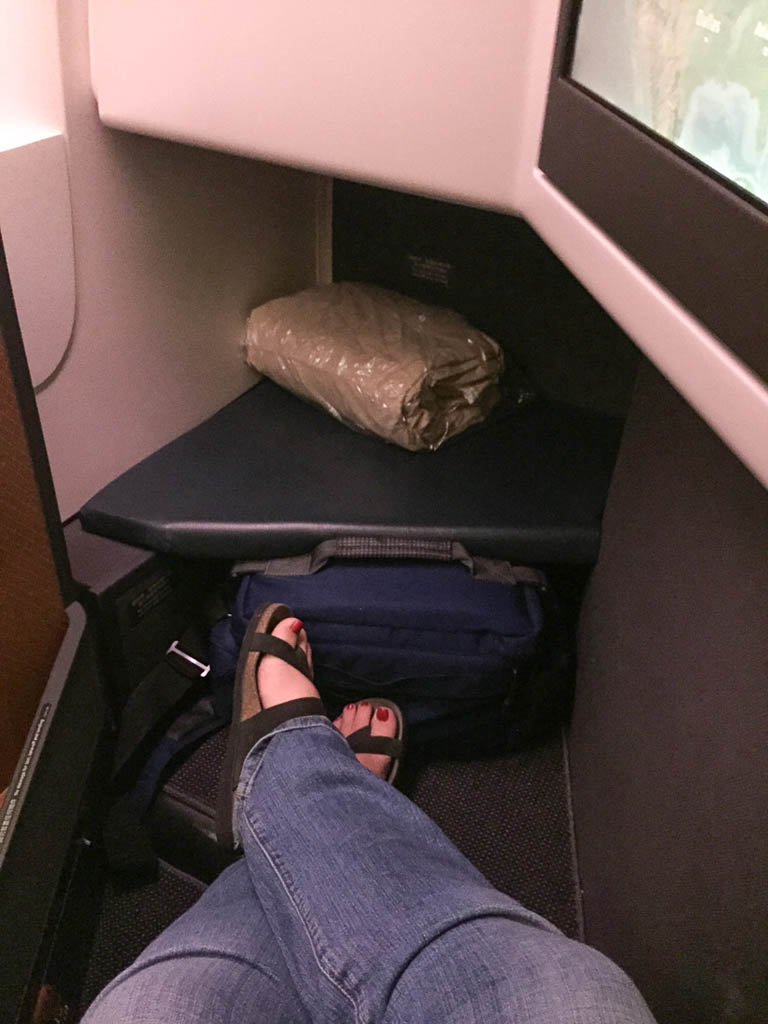 The business class cabin is set up in a 1–2–1 configuration, and I had a single seat. I snapped a photo of the middle seat configuration as well: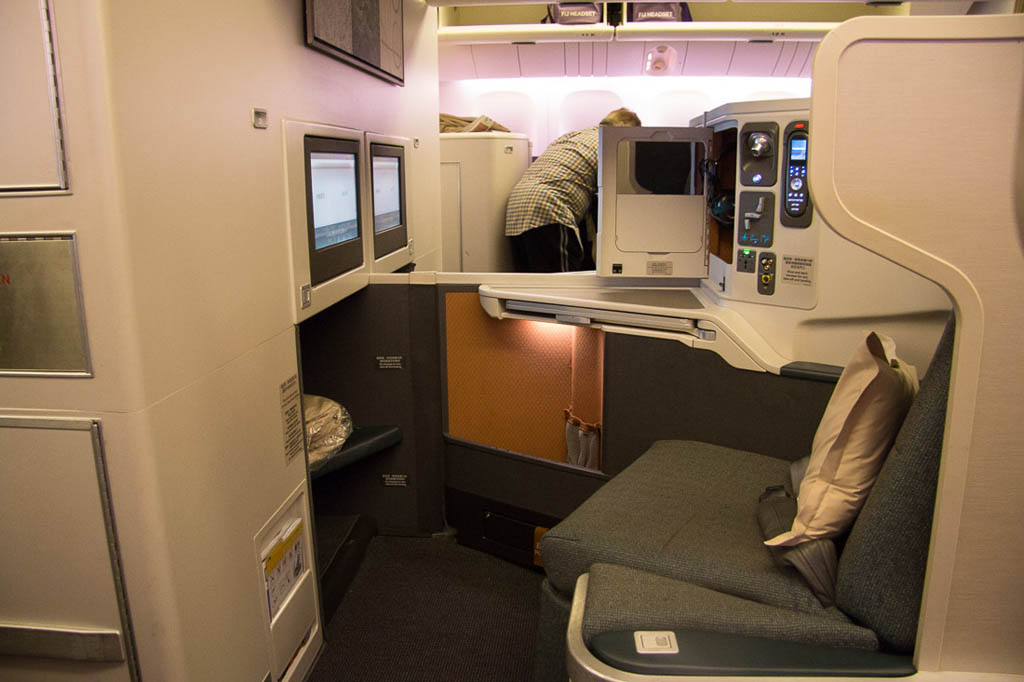 The TV screen was at an angle, but popped out for viewing.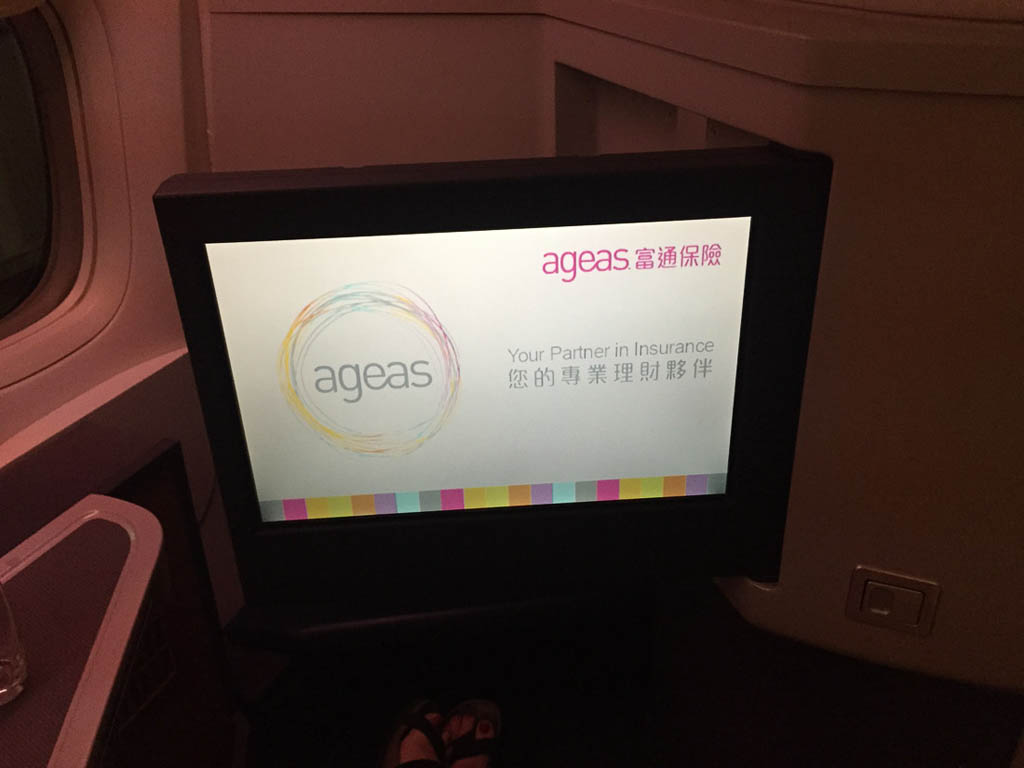 The remote control and TV controls were above the seat, which I much appreciated after constantly adjusting my seat by accident thanks to the poorly placed seat controls on Air Berlin's Business Class.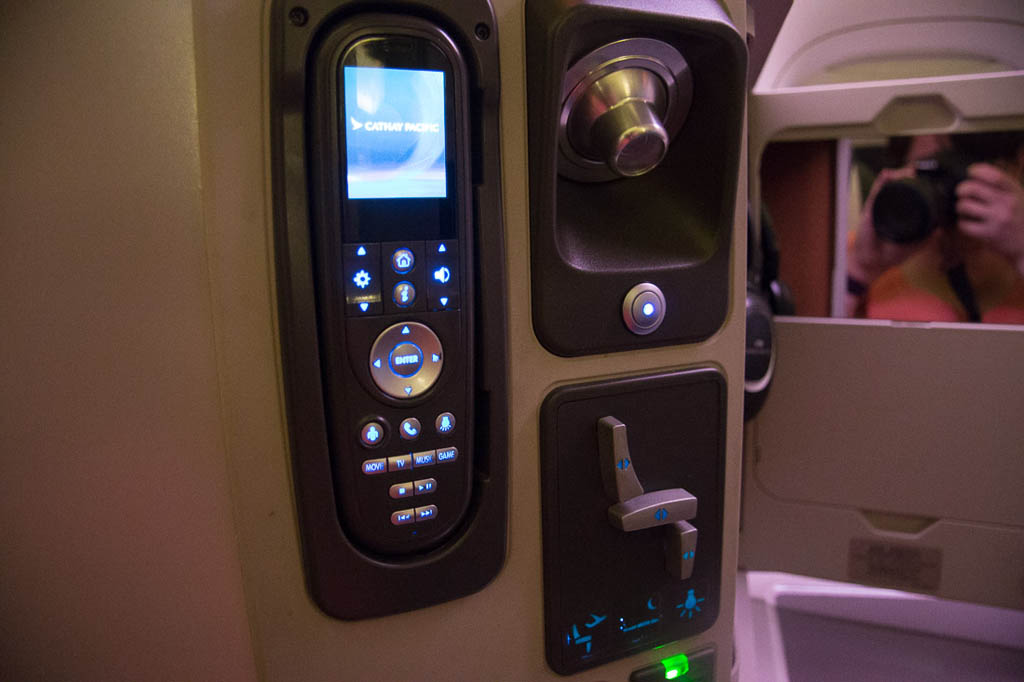 There was also a small, convenient table between the seat and the window.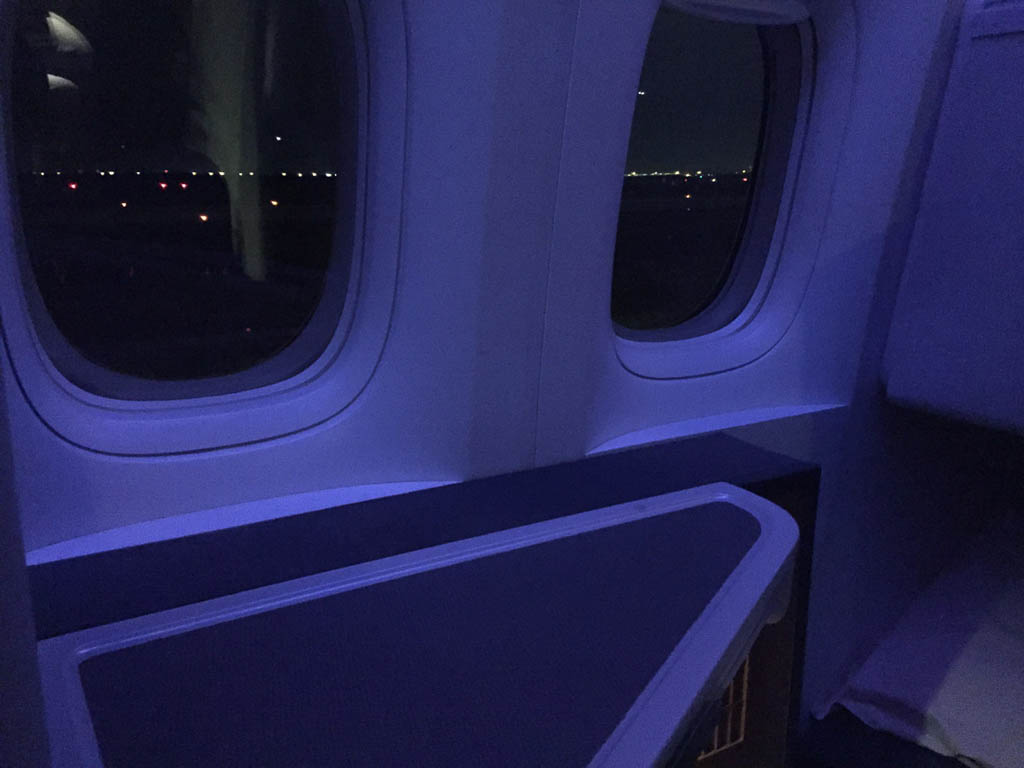 The food was decent, but to be honest, I was getting pretty tired by the time food was being served. It was a 10PM flight departure, and I had already been, ahem, imbibing quite a bit at the lounge, so I was feeling pretty sleepy 🙂
I opted for the Potato Leek and Vegetable Strudel. I thought it was quite tasty!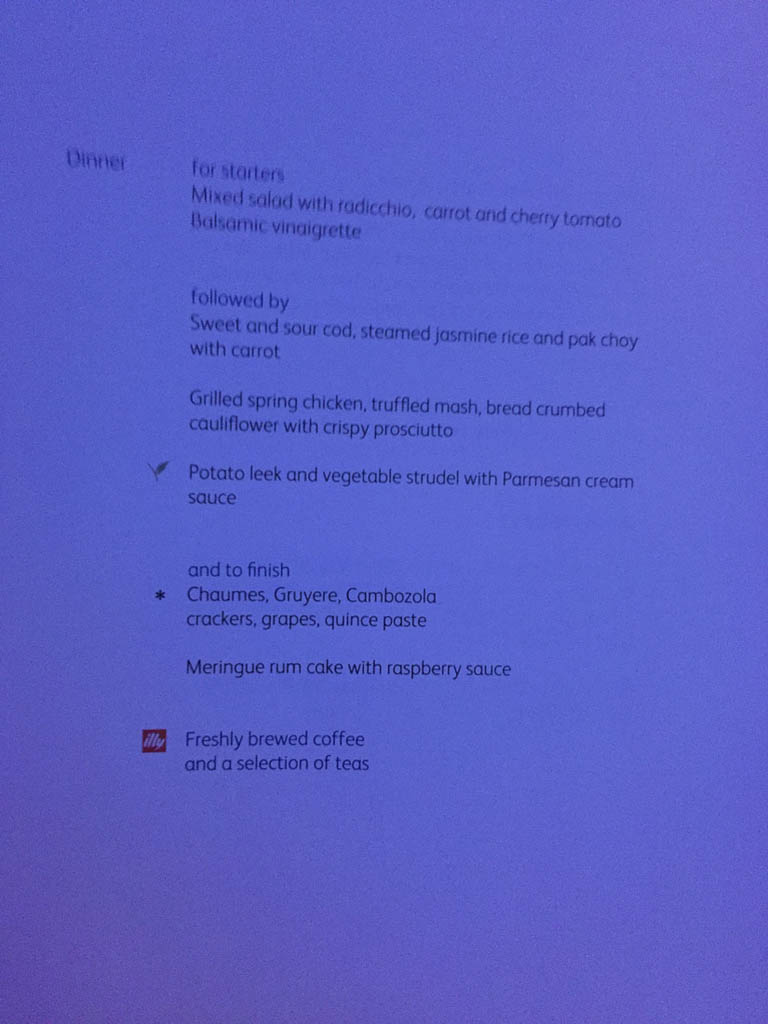 My starters were placed on my tray first.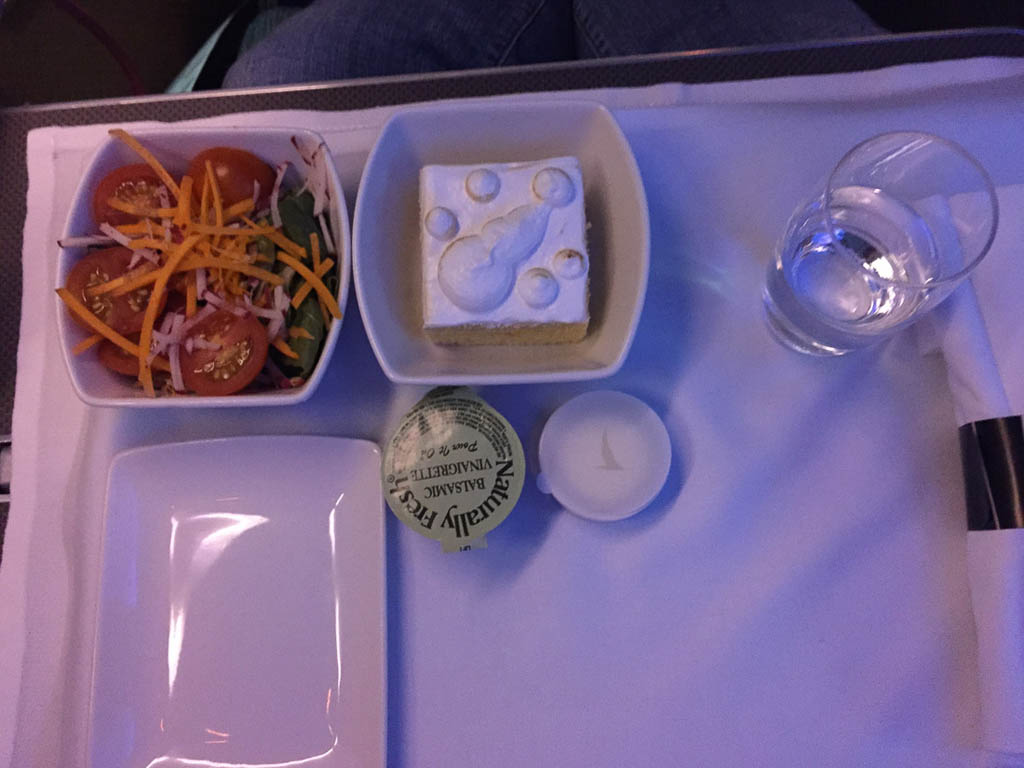 Followed by my main dish, the Potato Leek Strudel.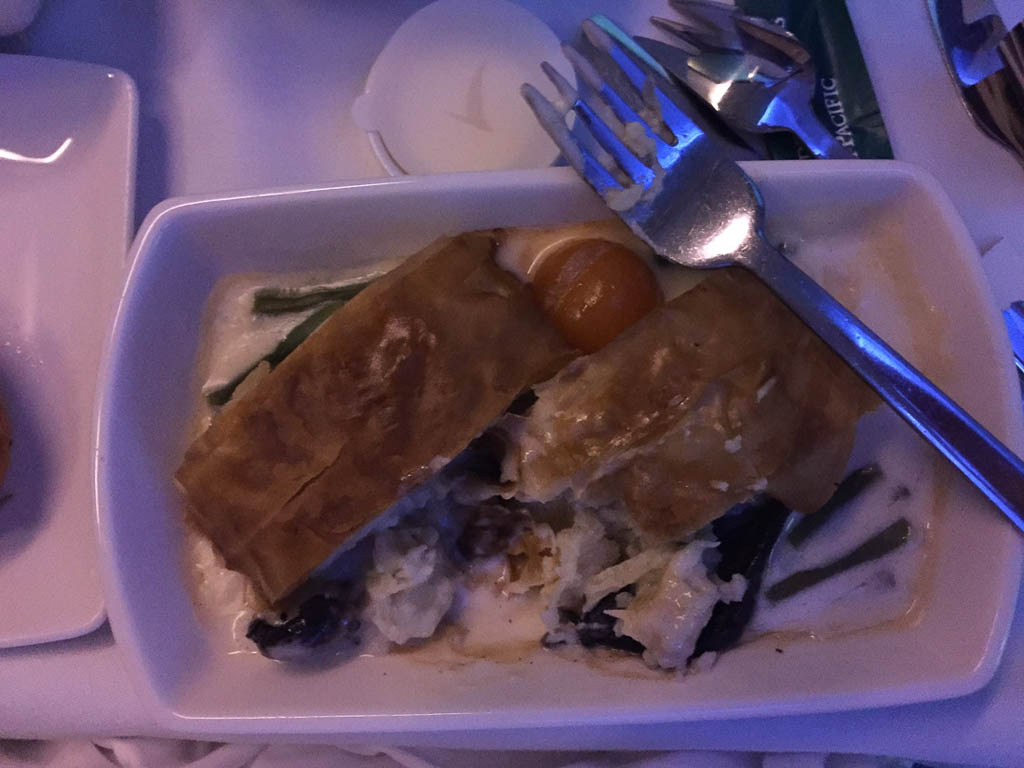 After dinner, I reclined my seat, put on my headphones, and started watching Selma. I fell asleep shortly into the movie (which is no indication of how I felt about the movie! Tiredness was just winning out at that point!)
I woke up to some turbulence and turned on the airshow, which showed that we were over Montana. I peeked out the window and saw some lightning in the clouds far off in the distance to the south.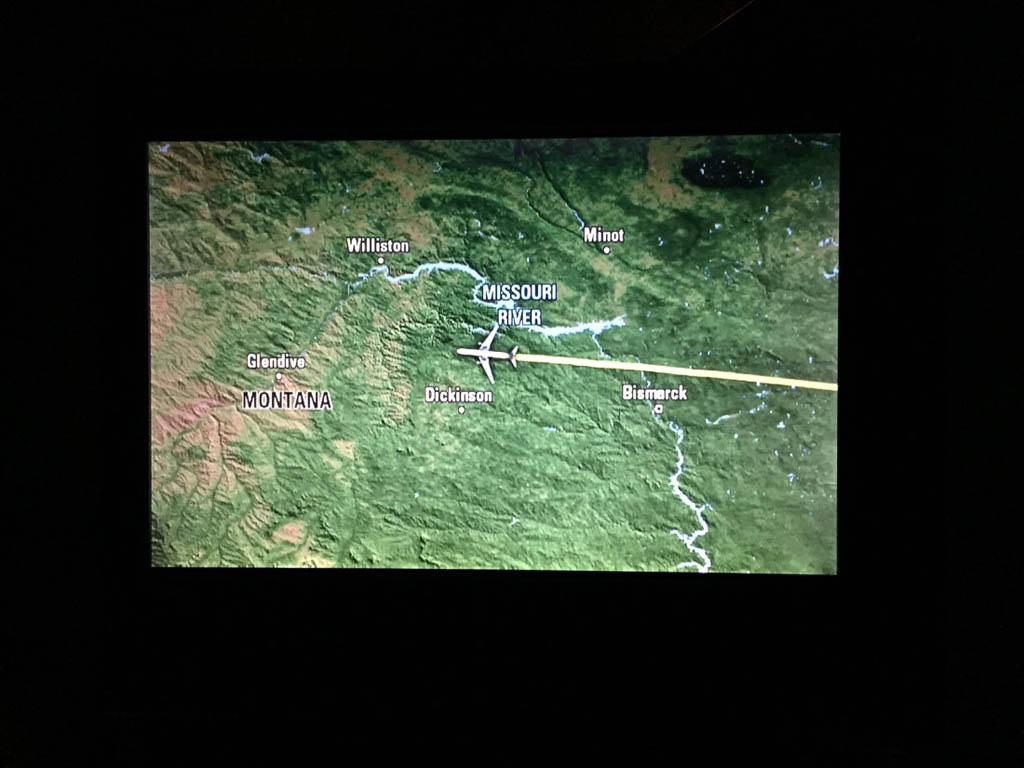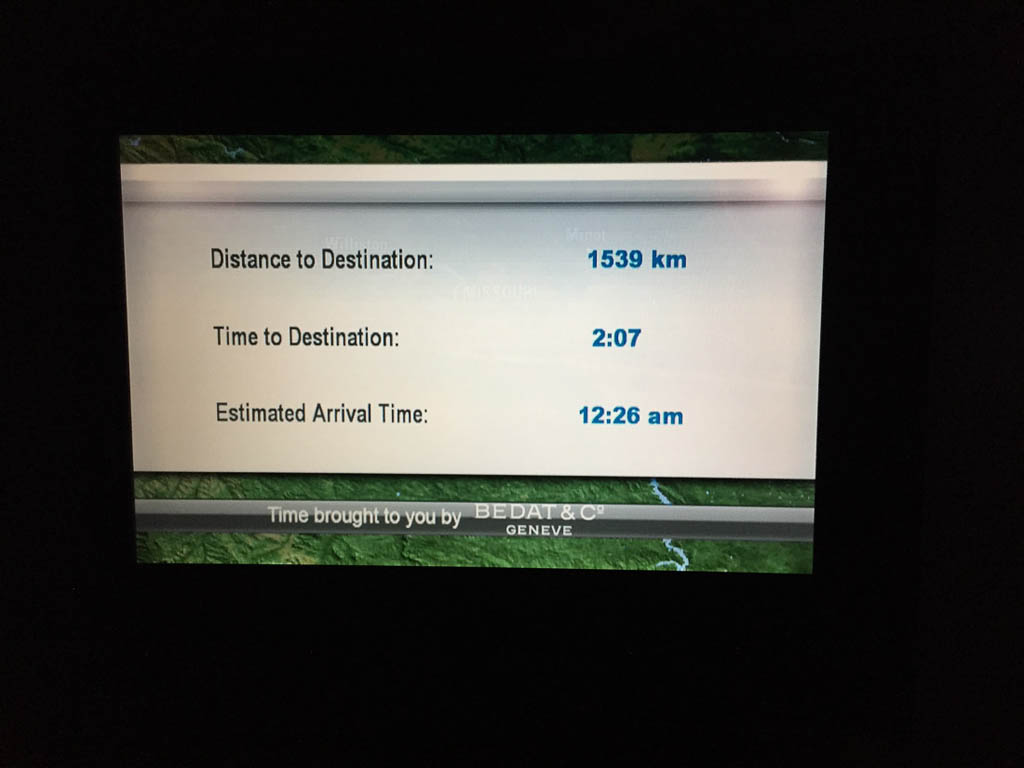 Cathay Pacific First Class Review – JFK YVR
Ken thoroughly enjoyed his first class seat! Toward the very end of the flight, the flight attendants even let me come up from business class to join him in his "guest" seat for a cup of Hong Kong Milk Tea.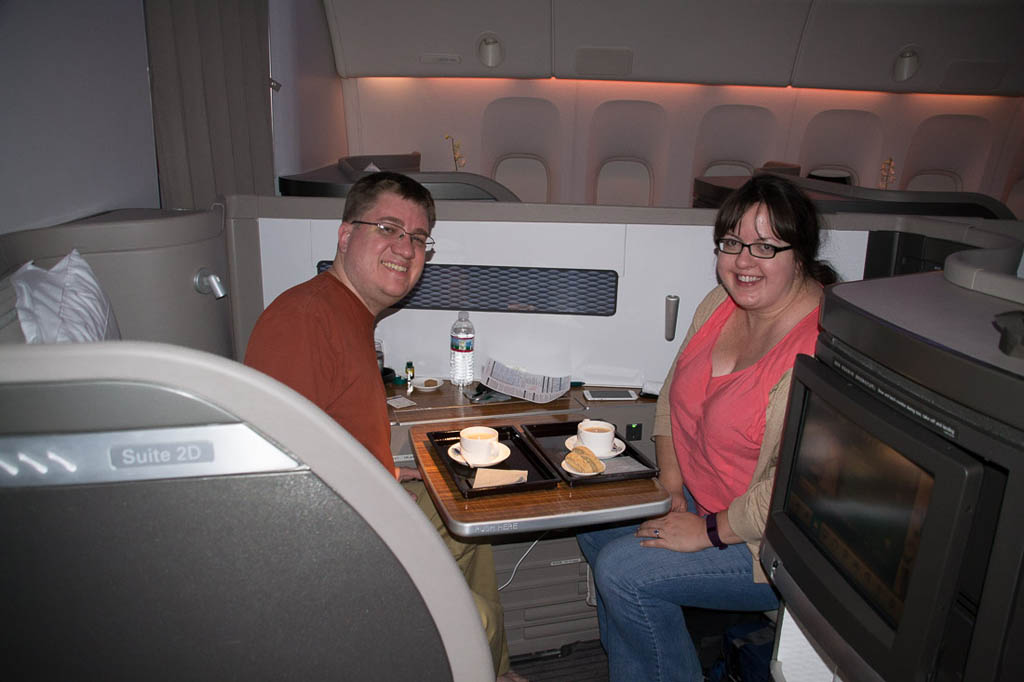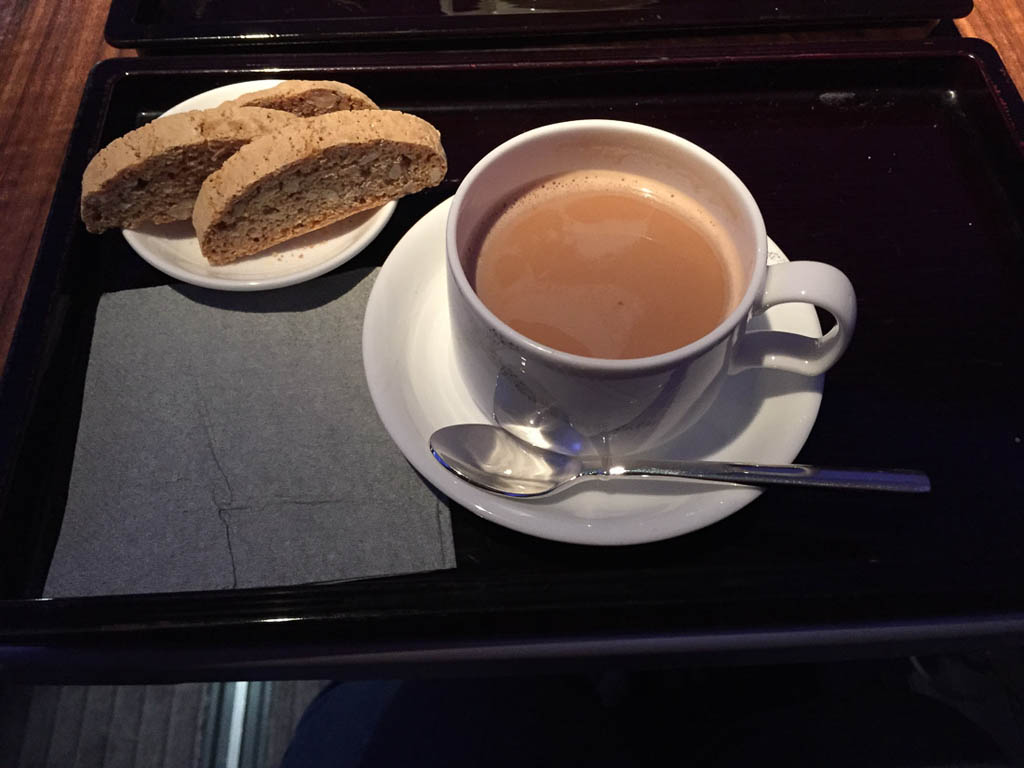 Although, I had snuck up there briefly to talk to him before, and snap a picture of him cozy in his bed-in-the-sky. (Full disclosure, he's not actually sleeping, just pretending for the photo)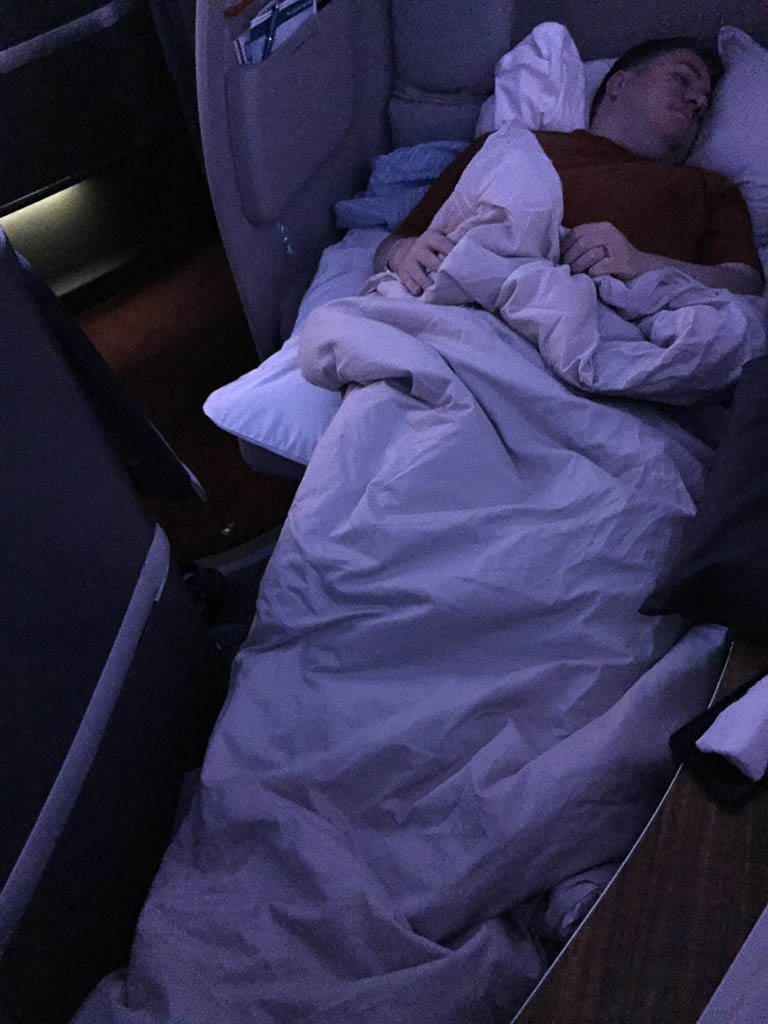 Here were some photos he took of his bed. And seriously, how can one person have SO MANY CABLES AND ELECTRONICS next to him on his seat?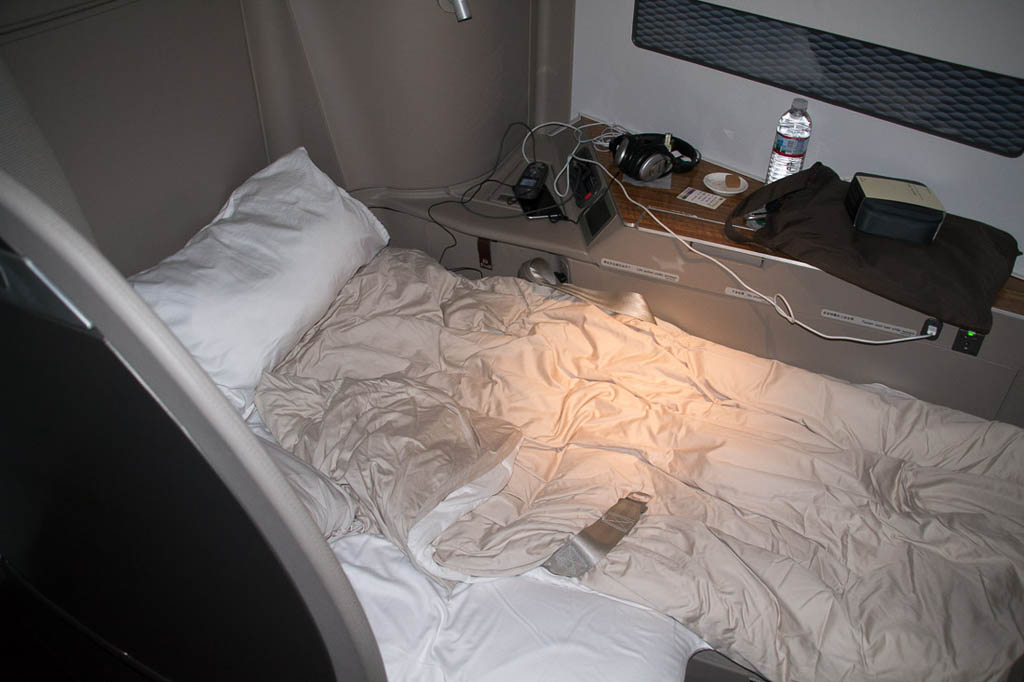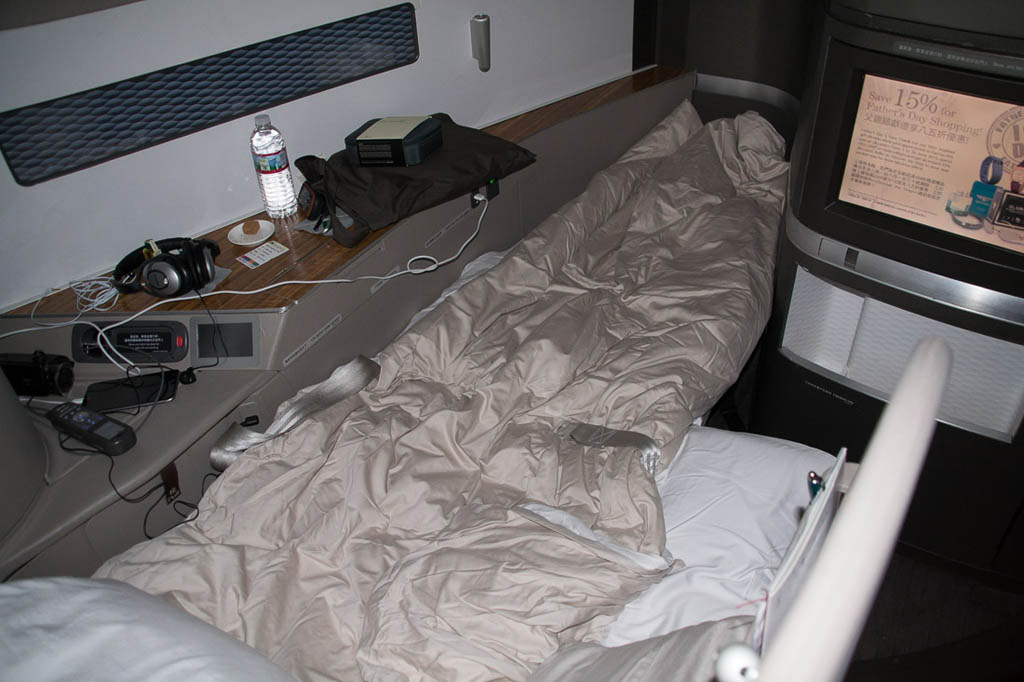 Ken is a fairly picky eater. Basically, if there's any "fancy" sounding ingredients, it's pretty much safe to assume that it won't be anything he'll want to try. So, this gorgeous looking ramen bowl didn't get eaten much. (Sorry, we didn't get a picture of the menu, so I'm not sure of its precise name).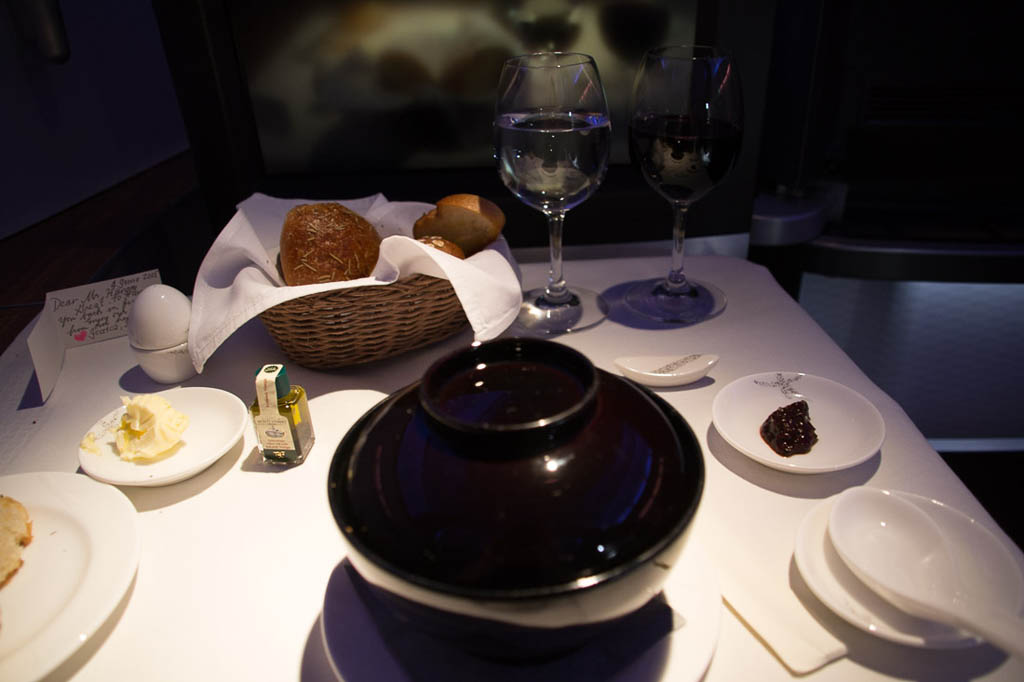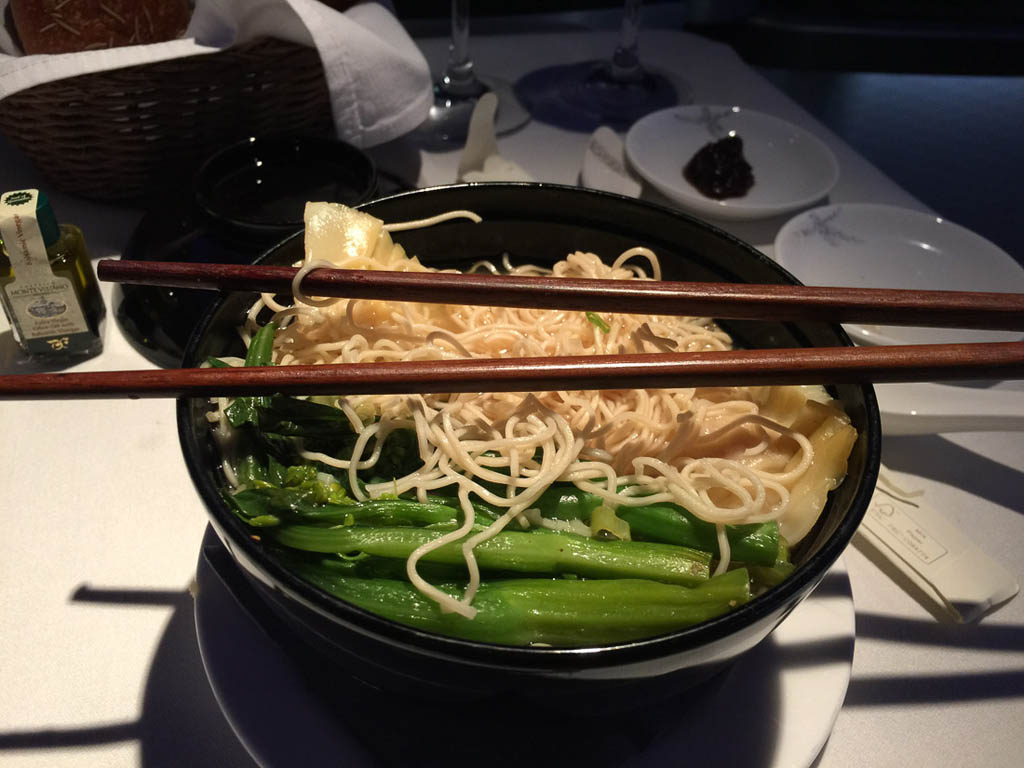 He did indulge on the bread though!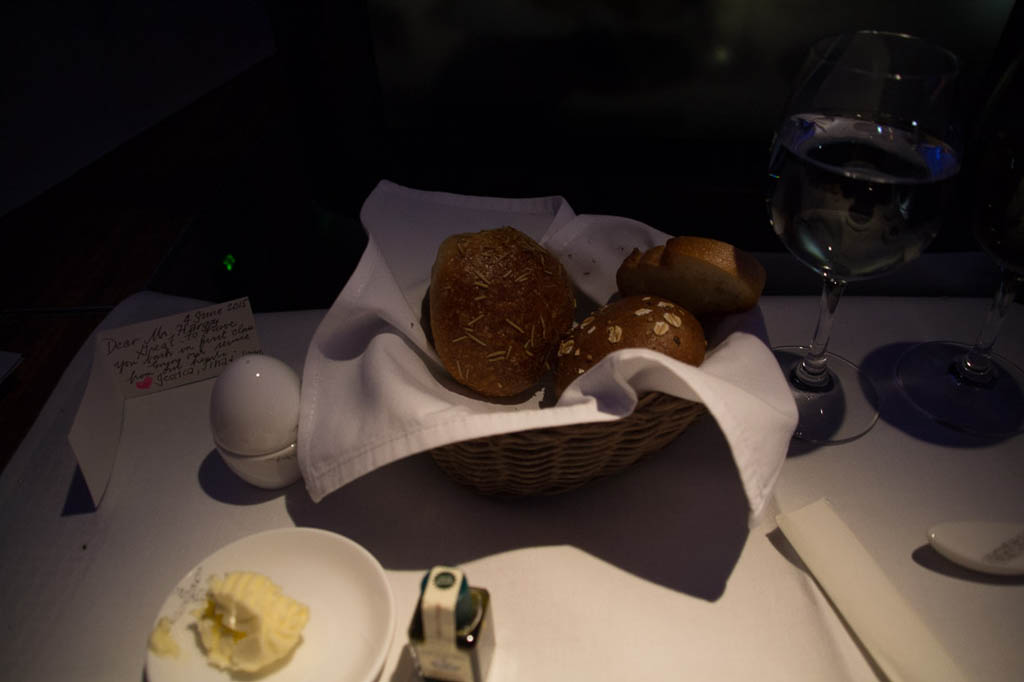 And dessert too.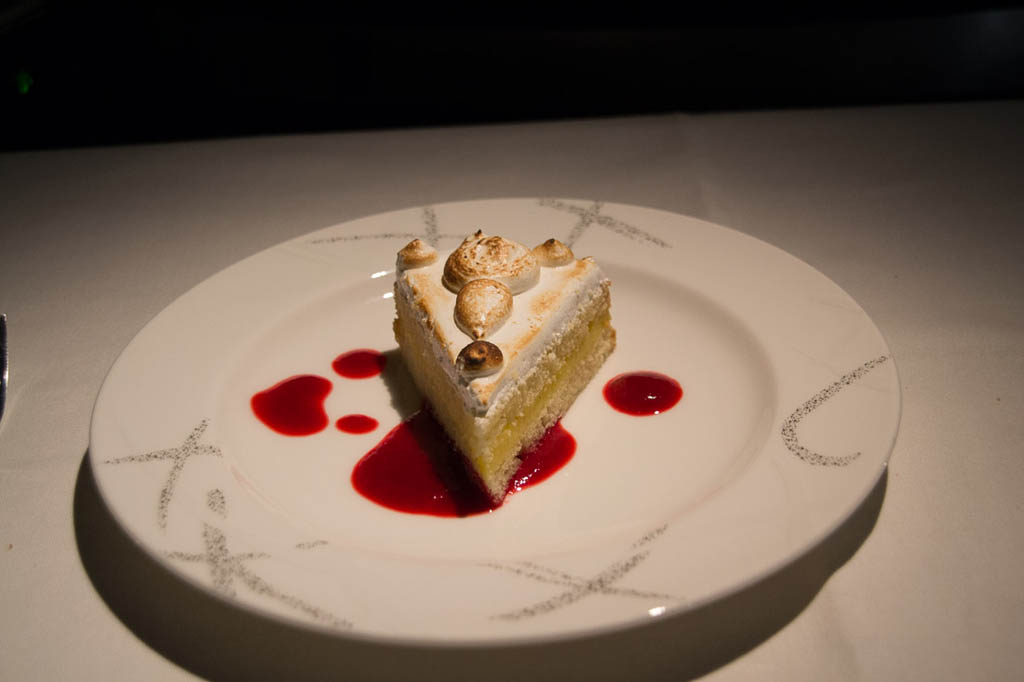 And check out the fancy sink in the first class cabin lavatory. Since there were only two passengers in first class, and two lavatories, each passenger basically had their own bathroom. 🙂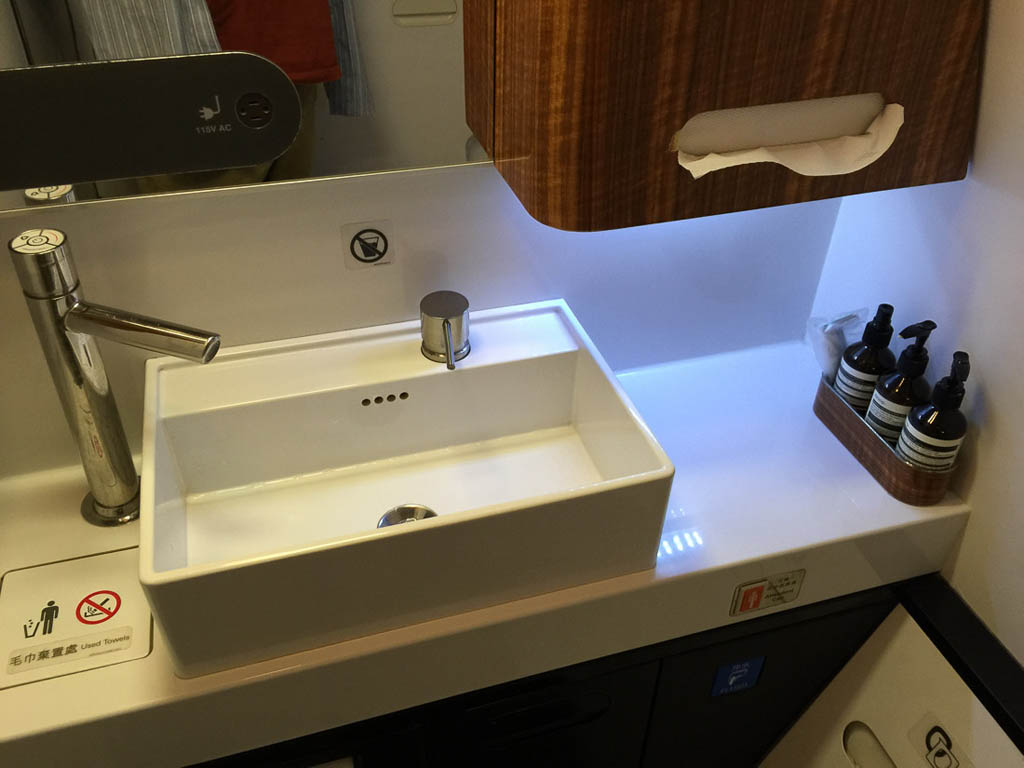 Ken didn't sleep as much as I did on the flight, so he enjoyed flipping through the inflight entertainment system.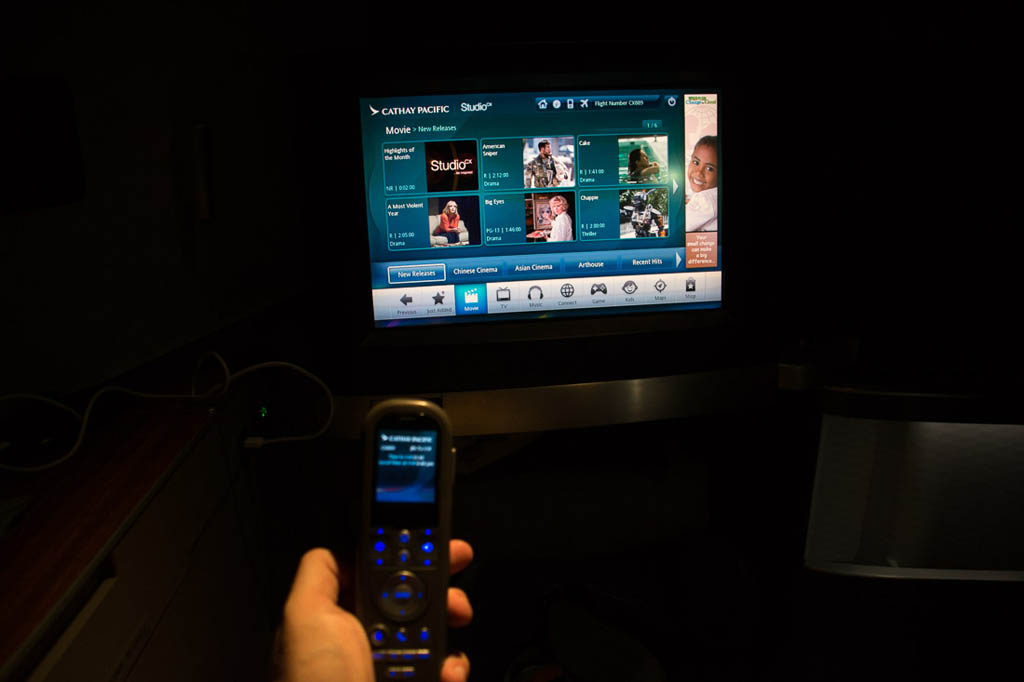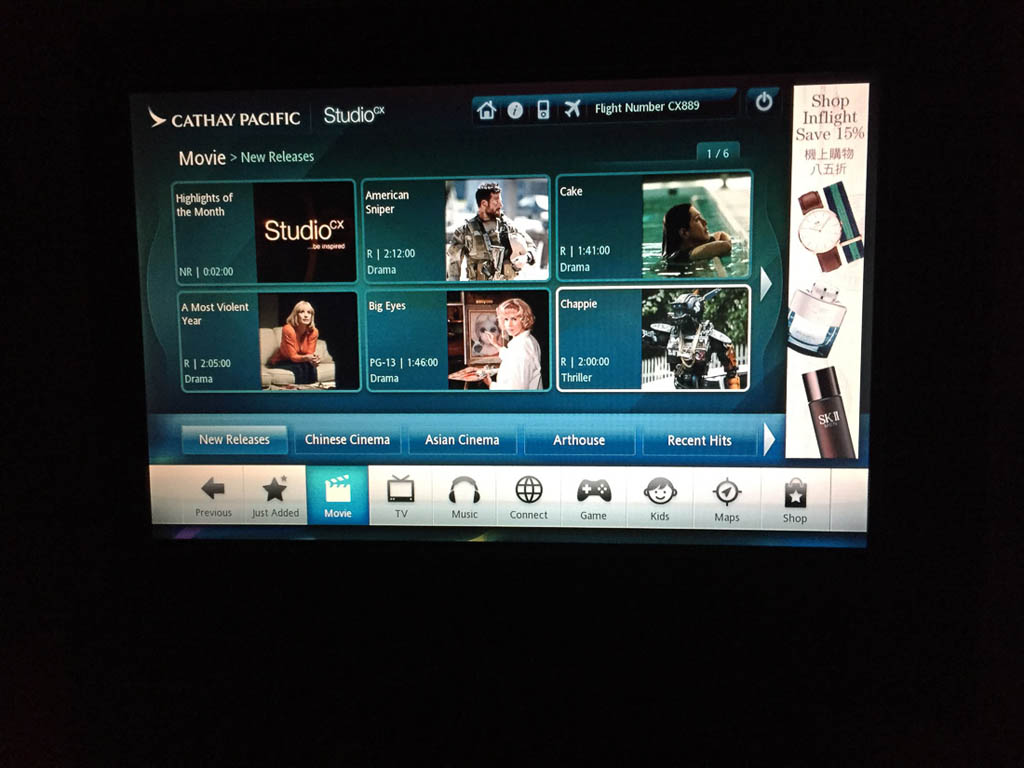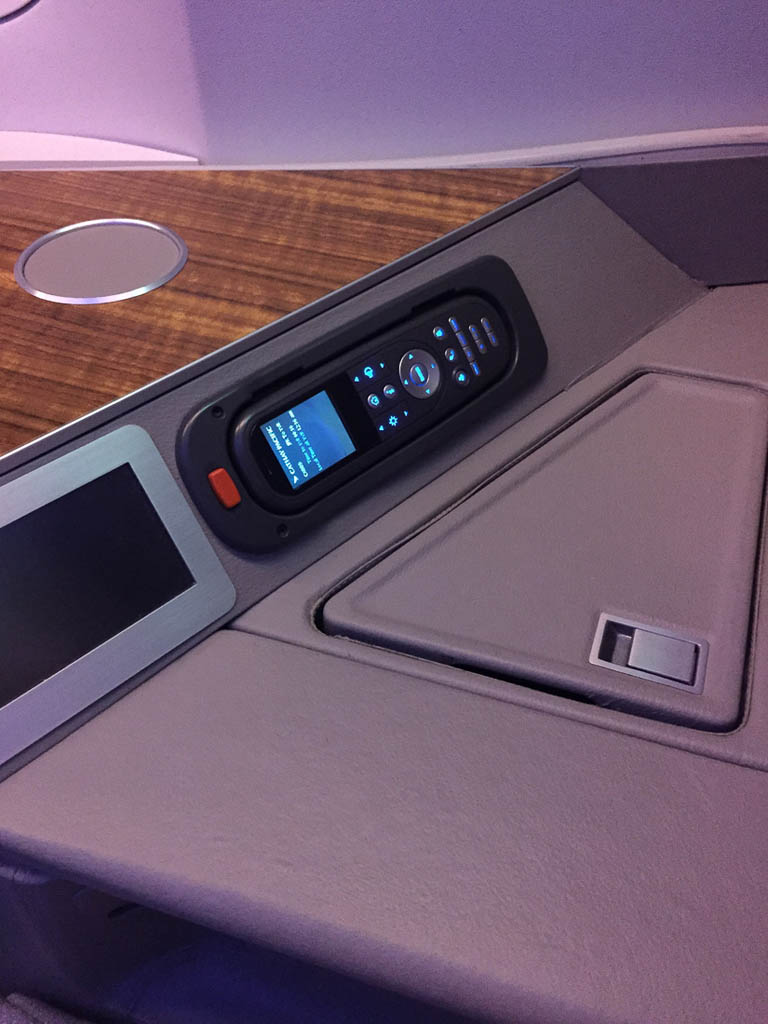 Also worth pointing out were the seat massage controls available!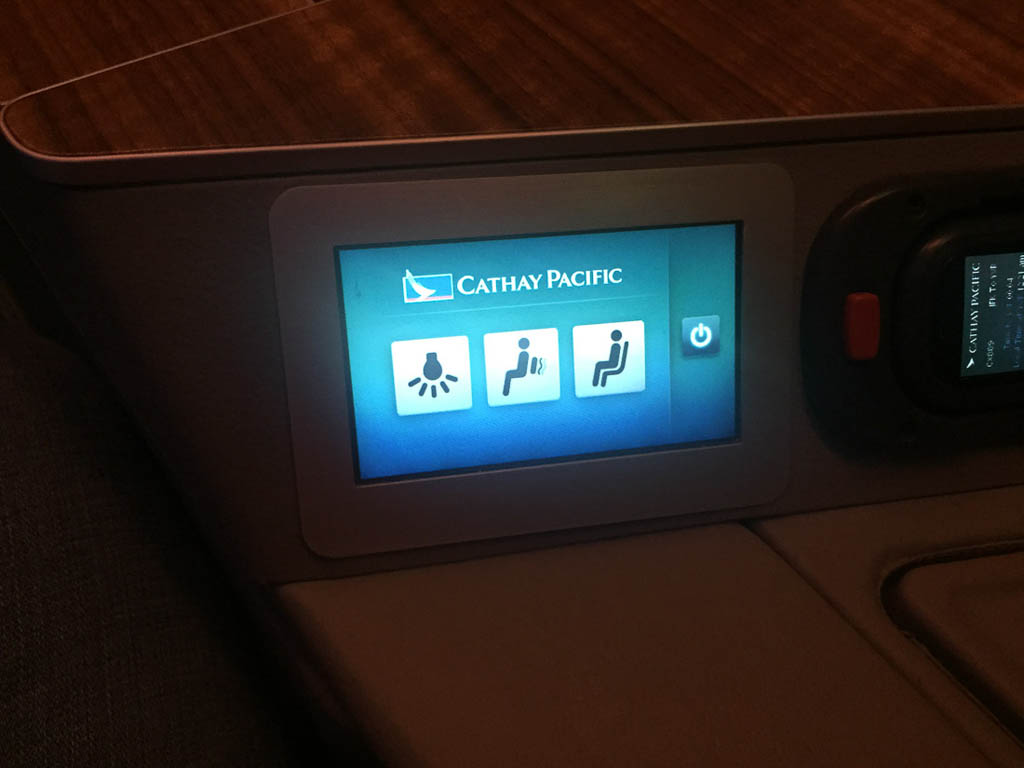 Once we landed in Vancouver (nearly 1AM PDT), we transited immigration and customs, and then hopped in a taxi to our hotel, which I'll review next in this trip report!