This post may contain affiliate links. Please see my advertiser disclosure for more details.
Ken and I are officially ALL CAUGHT UP ON GAME OF THRONES!  We did some serious binge watching of Season 5, because we were having too many close calls on spoilers from the current Season 6. We typically don't binge watch shows, so the fact that we watched season 5 in less than a month is CRAZY. Plus, we don't have HBO (or HBO Streaming), so that always eliminated the chance of ever being truly "caught up" on shows. But, we've had a free trial of HBO on Verizon Fios, so we've been able to stay up-to-date on the current season now! I love being able to read episode recaps now!
Both of my sister's kids have birthdays this week! My niece turns three and my nephew turns ten!  My how time flies!
Ken and I visited a local park for the first time last weekend called Pohick Bay Regional Park. It was so lovely that we've decided to host a family picnic there later in the summer! We enjoyed the trails (well, we only did one trail), and it reminded me how much of a klutz I am. One encounter with some slippery, muddy ground and I nearly wiped out right onto my ass. Since this has been a repeated problem in the past, I decided to buy some trekking poles and see if they help!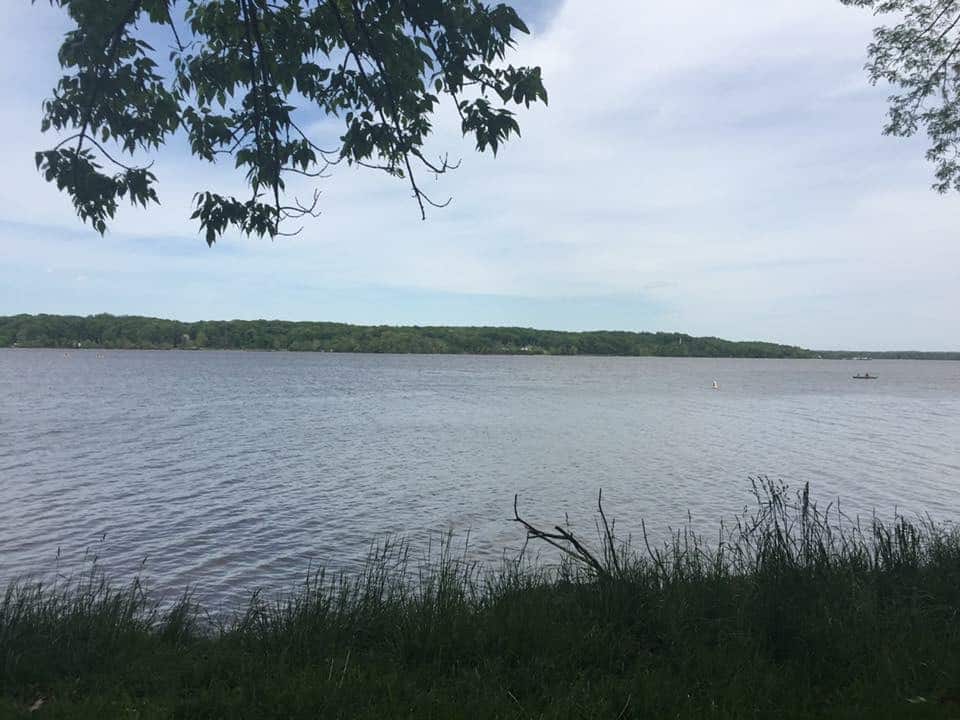 The few hours at the park was kind of a replacement for what was supposed to be a camping trip. We had scheduled a long weekend camping trip for the last weekend in April, and then for the first weekend in May being a rain backup date. Well, there were a few things that happened. My 91-year-old grandmother experienced a sudden health decline and passed away in April. So, I had already missed a lot of work for that, since I stayed with her for about a week (this grandmother was my mom's mom.  My mom was an only child and died a few years ago, so that just left me and my sister to take care of my grandmother).  Plus, my god, the RAIN.   THE RAIN.  The DC area has been a sopping mess. Both those weekends we had planned to go camping would've been a washout anyway. So, we're going to reschedule that camping trip for the fall.  
We hit the six month mark for our Disney trip coming up this fall as well, which meant being able to make Advance Dining Reservations. I'm excited for all of them, but I'm REALLY excited for Kona, Via Napoli, and Sci-Fi Dine in Restaurant.
I think all our plans have been finalized for our Northern California trip in July. We'll be trying out Jetblue's new(ish) Mint Class.  Fully reclining seats to the west coast! Yes, please!