This post may contain affiliate links. Please see my advertiser disclosure for more details.
Happy new year everybody!  I hope everyone had a great holiday.  Ken and I went to Pittsburgh to visit with my family for almost a week, and then had a belated Christmas Day celebration with Ken's family from Baltimore at our house on New Year's Day.  Did you have any holiday travels?
We got an Amazon Echo and two Echo dots for Christmas!  We've been having a blast with these.  Perhaps most entertaining is how our 3.5 year old niece and 20-month-old nephew have caught on fast that trying to yell "ALEXA!" can trigger a response. However, neither of them can quite pronounce "Alexa" correctly to get it to turn on.  Well, really, our 20-month-old nephew was just baby-talking at it the whole time.  
Back over the summer, I got a new car! It's a Ford that has Sync 3, and I'm very excited about the prospect of asking Alexa to start up my car.

 It's my first car with remote start, but I can't get used to starting my car up in the morning to warm it up! I've tried to work it into my morning routine, but I keep forgetting! Maybe if it integrates with Alexa, I'll remember!  
Please take a look at these enormous vultures that were pecking at one of our community's trash pickup spots.  I've never seen these around here before! Literally the one is taller than the trash bag.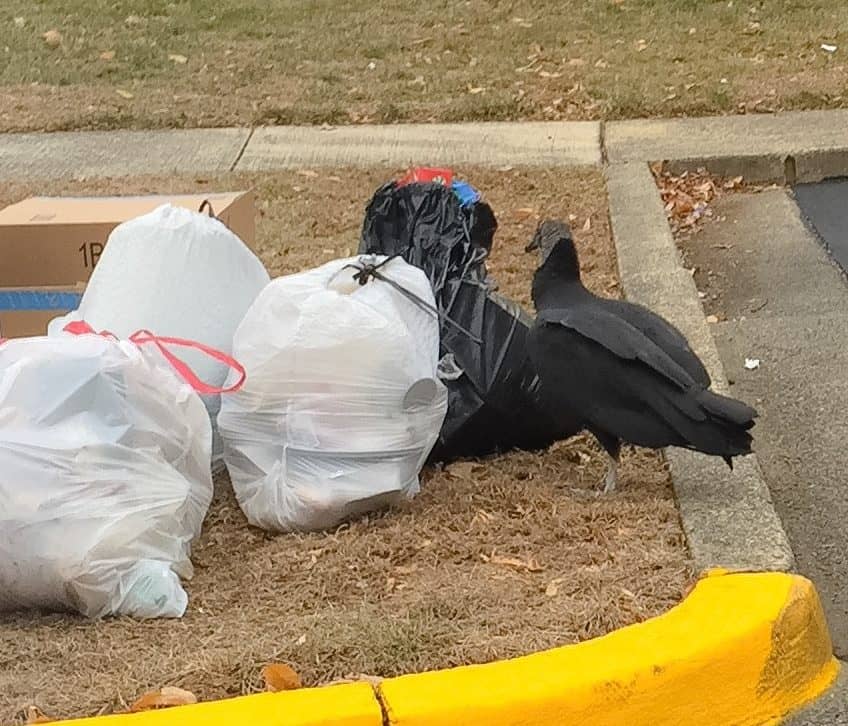 I finished the entire season of The Crown on Netflix.  I thought that was a really fantastic show! Highly recommend. Although I feel a little guilty now that most of my historical "knowledge" about King George VI comes from watching the King's Speech and now The Crown.  Seems like a legit way of learning, no?  
My commute home on metro yesterday was absolutely brutal.  After searching twitter to see what other people had to say about Metro/WMATA, I definitely wasn't the only one!  These tweets made me laugh out loud.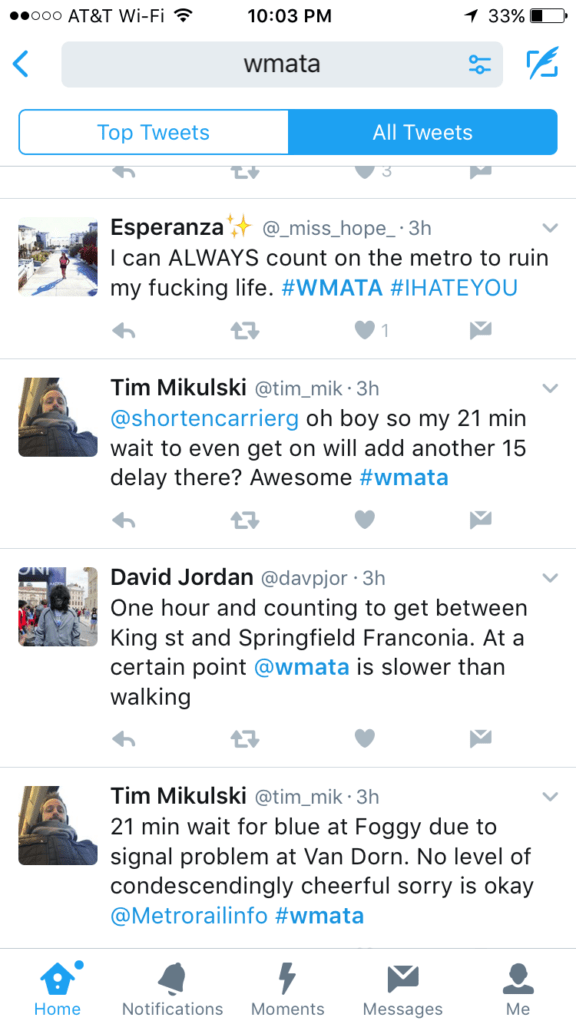 Have a good weekend!