This post may contain affiliate links. Please see my advertiser disclosure for more details.
---
We had less than 36 hours to spend in Seattle before our Alaska cruise boarded. We'll definitely have to go back in the future to spend more time there, but we tried to squeeze in a few highlights.
Ken and I are huge Dale Chihuly fans. We've seen his work in so many places in Atlanta, Las Vegas, and in Pittsburgh (not blogged about). So, when we heard there was an entire Chihuly museum in Seattle, we put that at the top of our to-see list!
Chihuly Garden and Glass
The Chihuly exhibit is located right next to Seattle's famed Space Needle. After getting acquainted with that area for a bit, we stood in a short line to get our tickets and made our way into the entrance.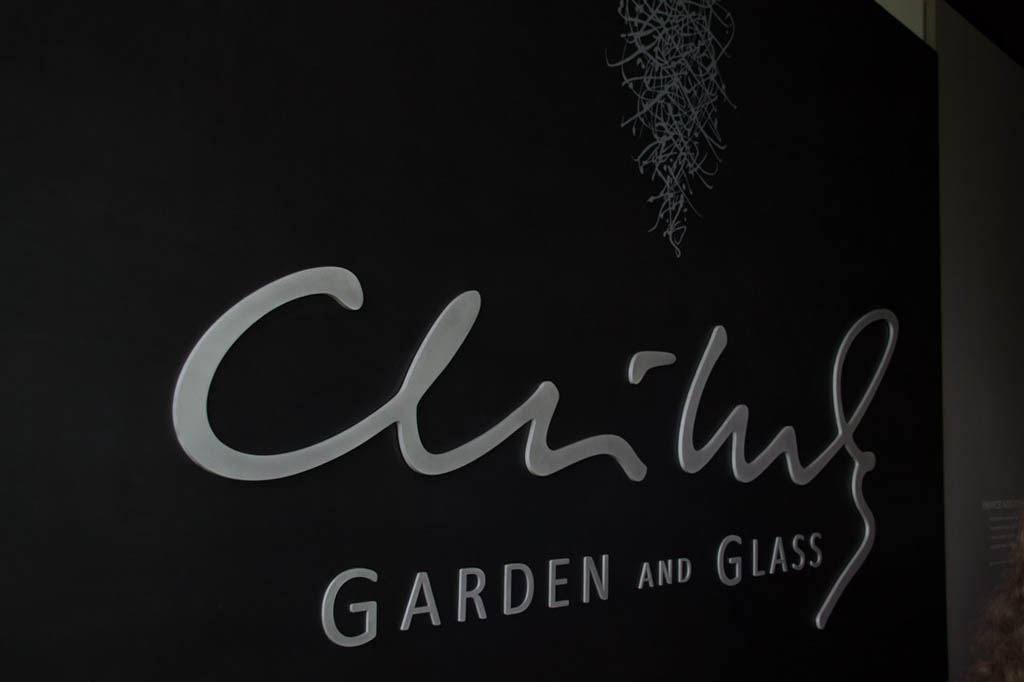 As always, the combination of glass work and accompanying lighting made for really stunning sights!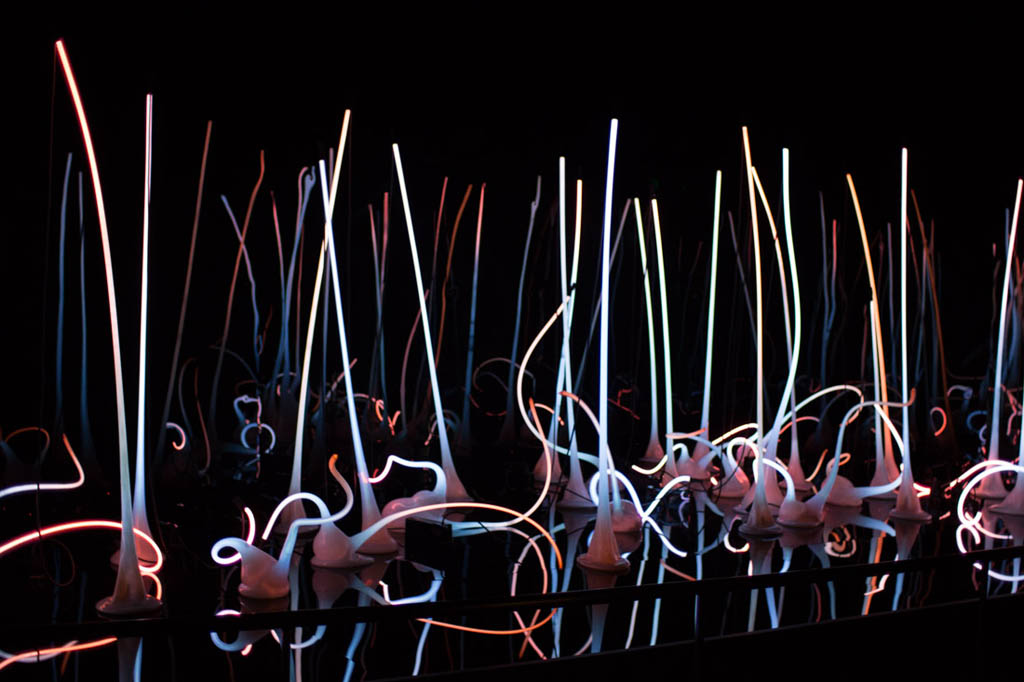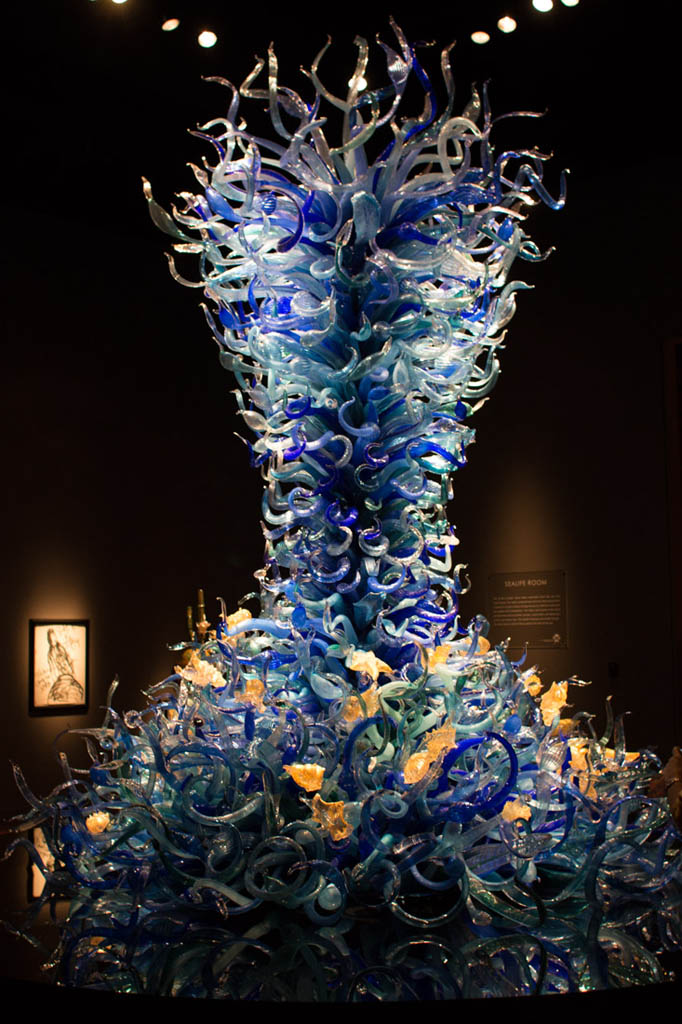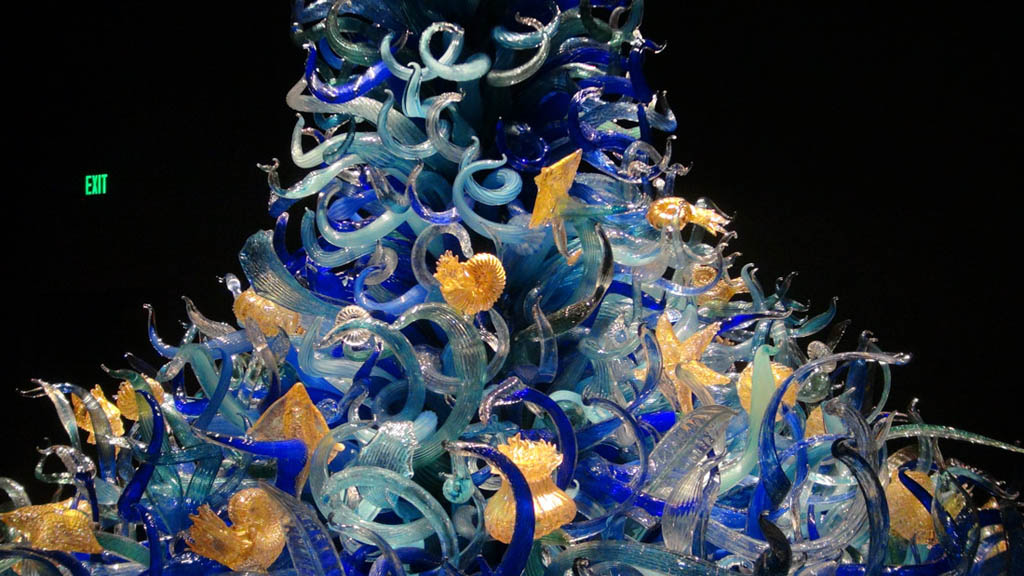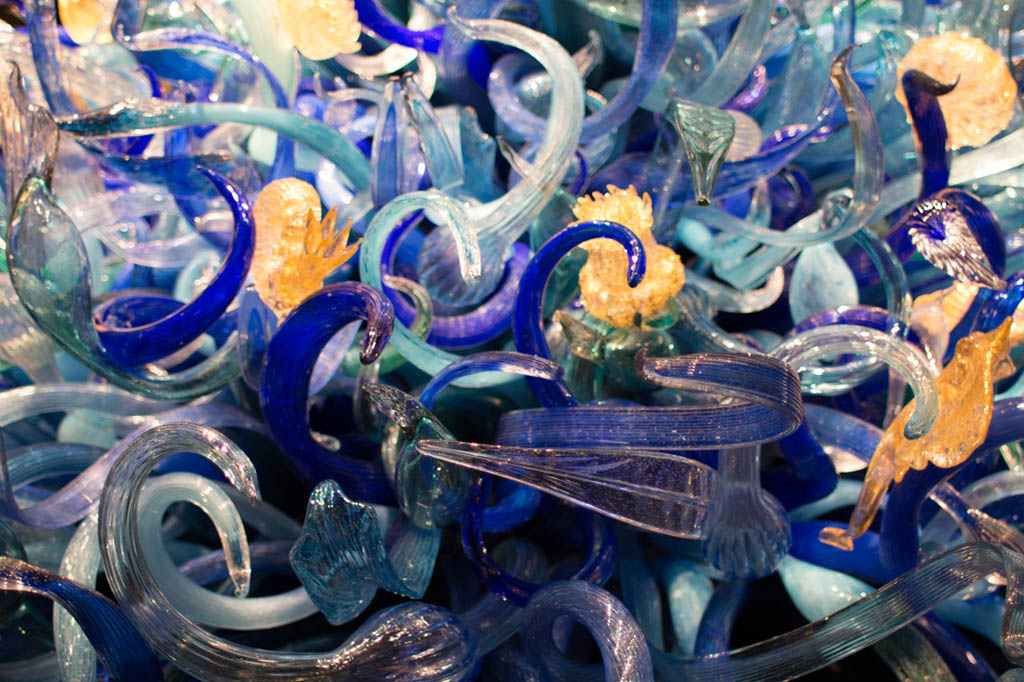 One room had glass work and lights on top of a clear glass ceiling. The walls were white, and the colors of the glass created beautiful designs on the wall!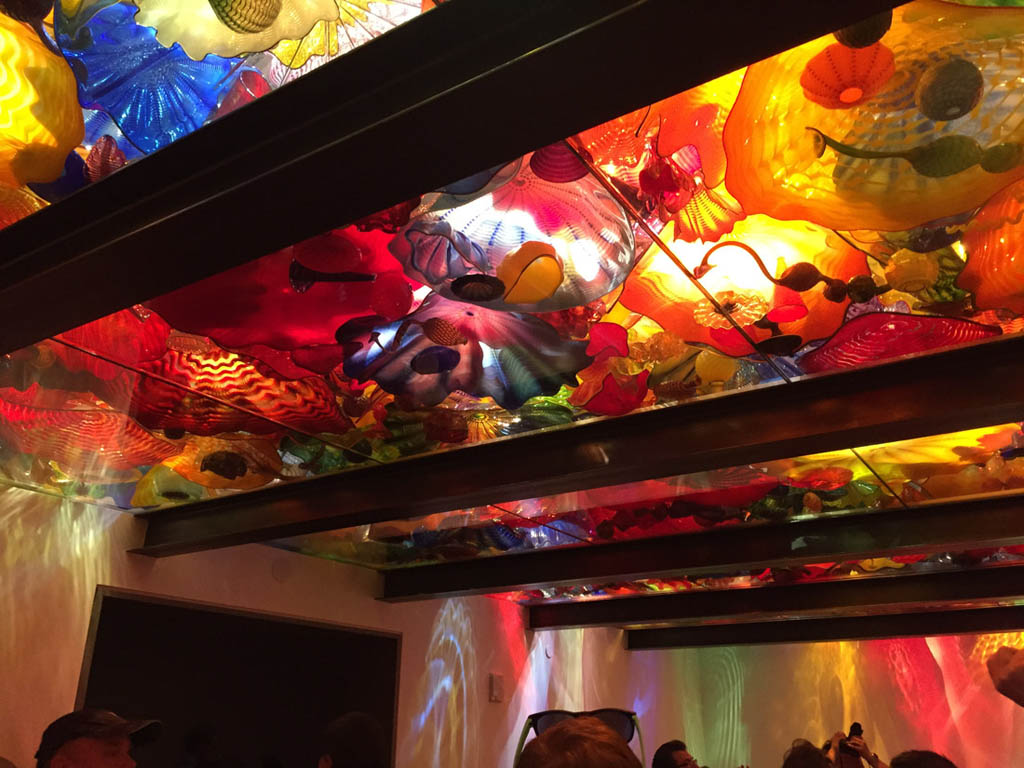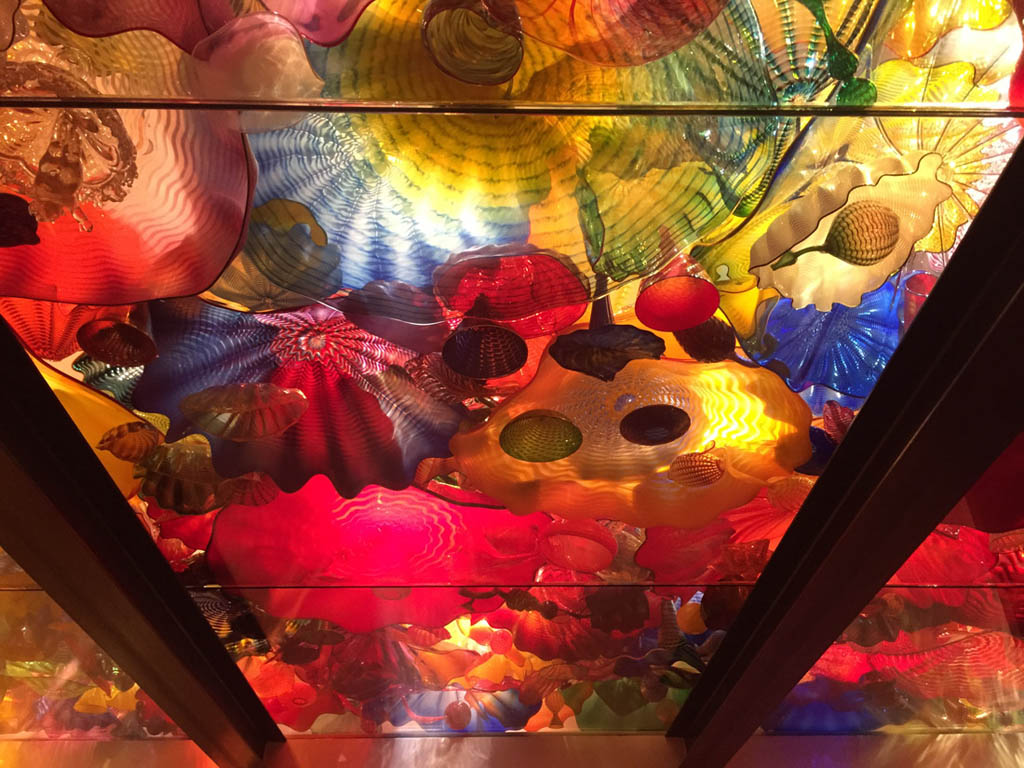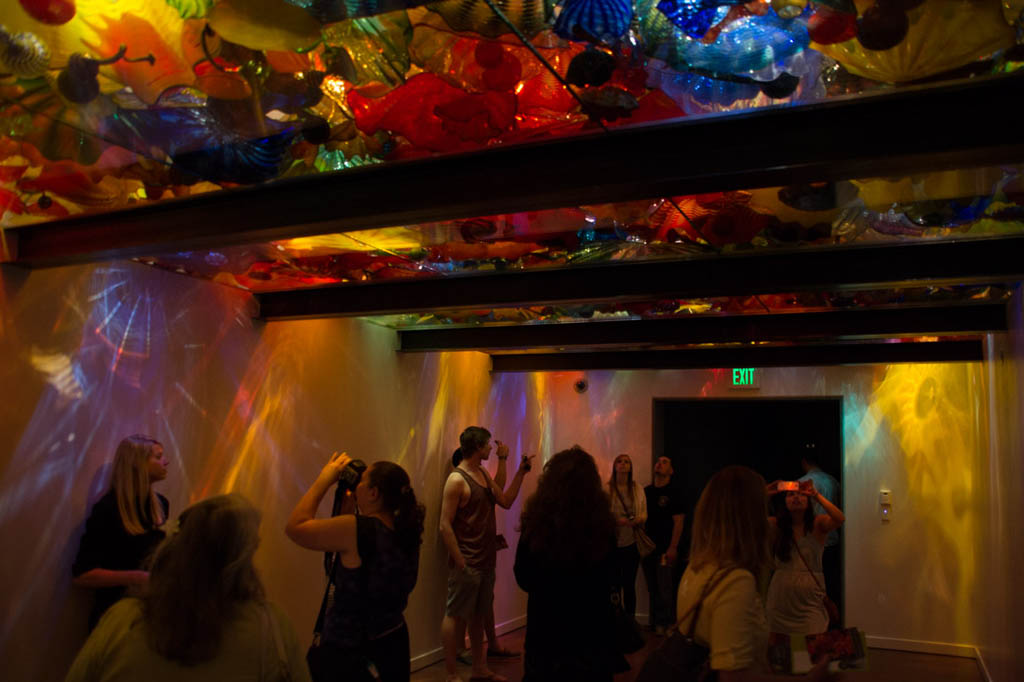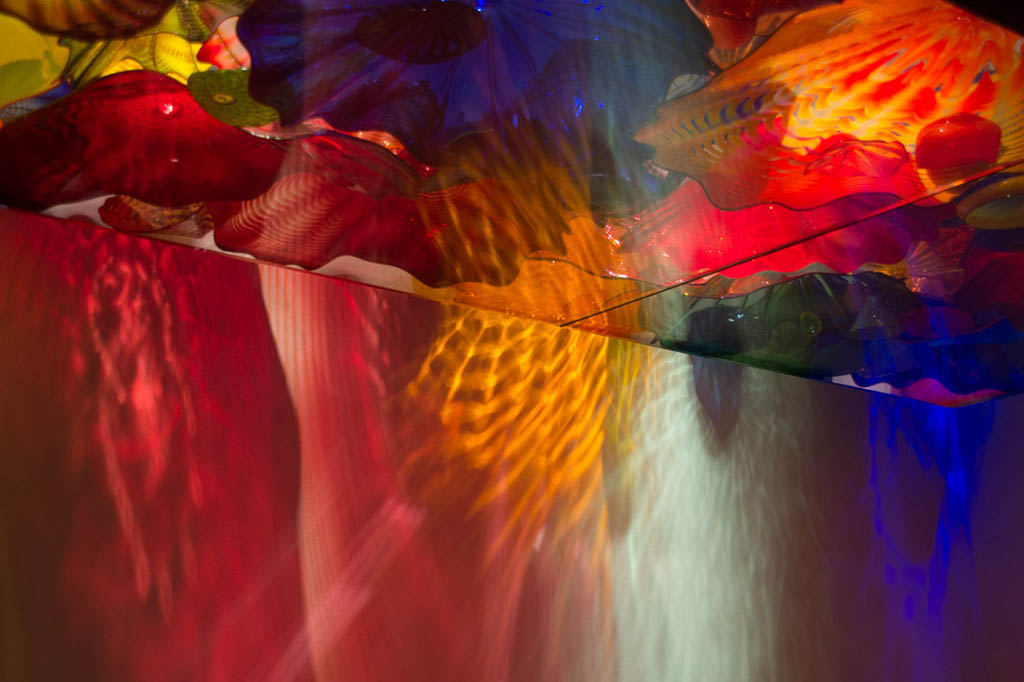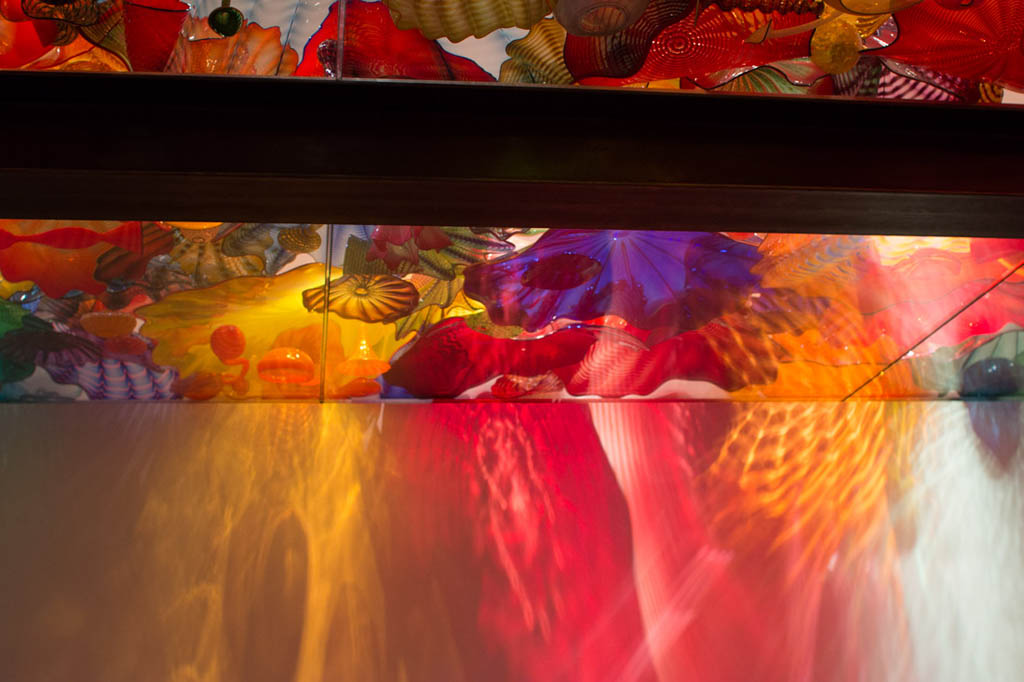 The next room was also gorgeous and expansive. It was called the Mille Fiori installation.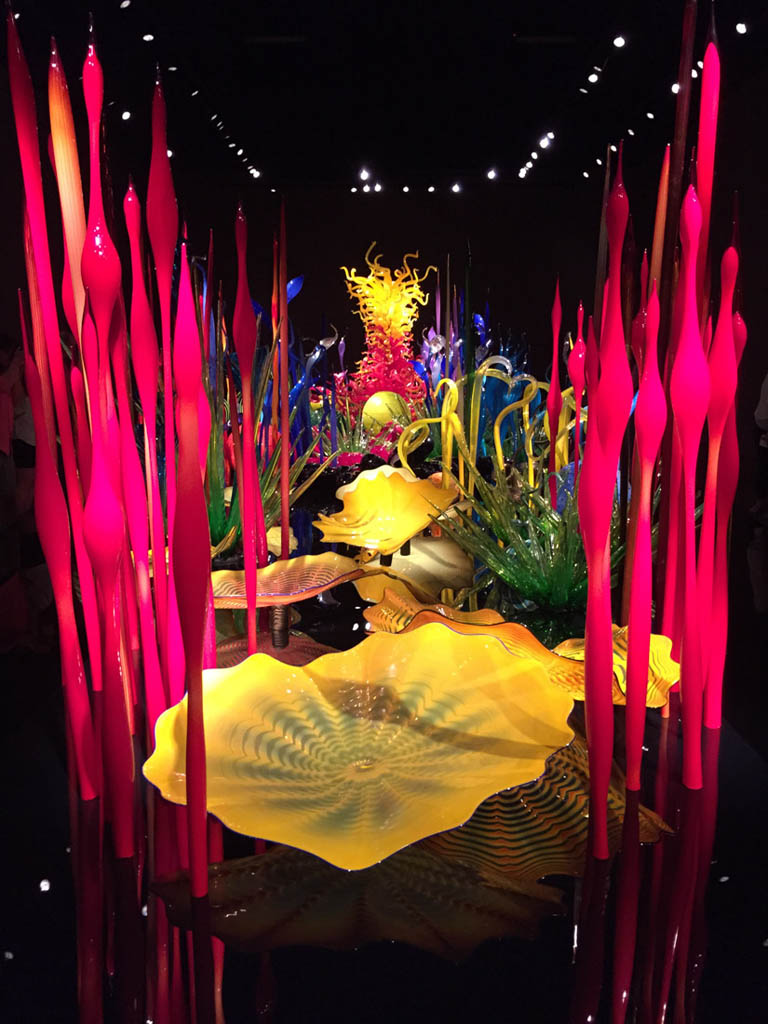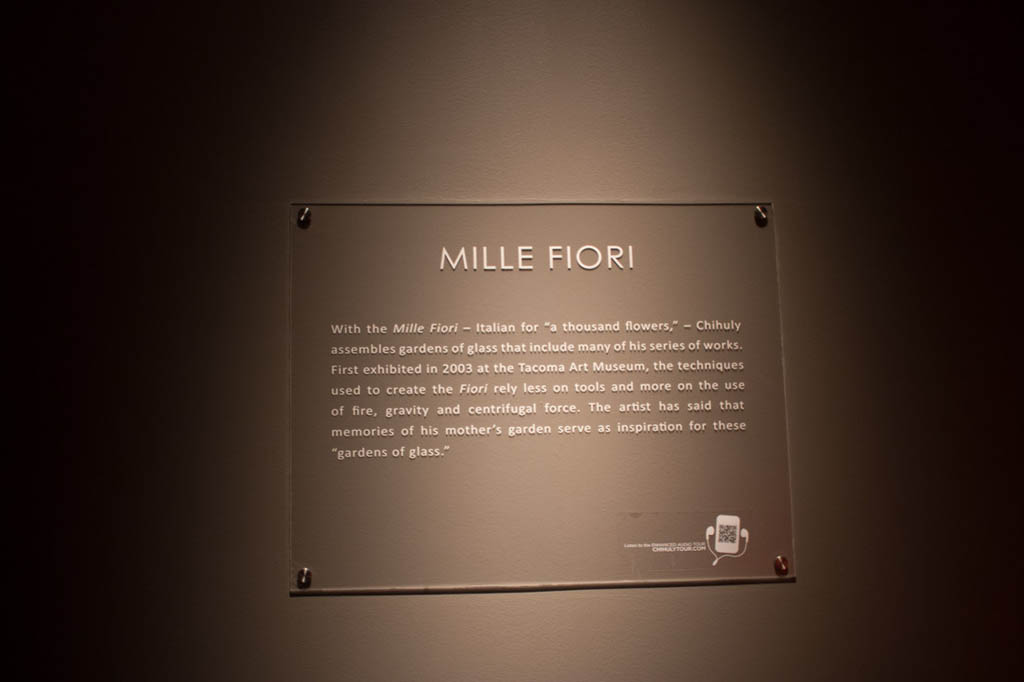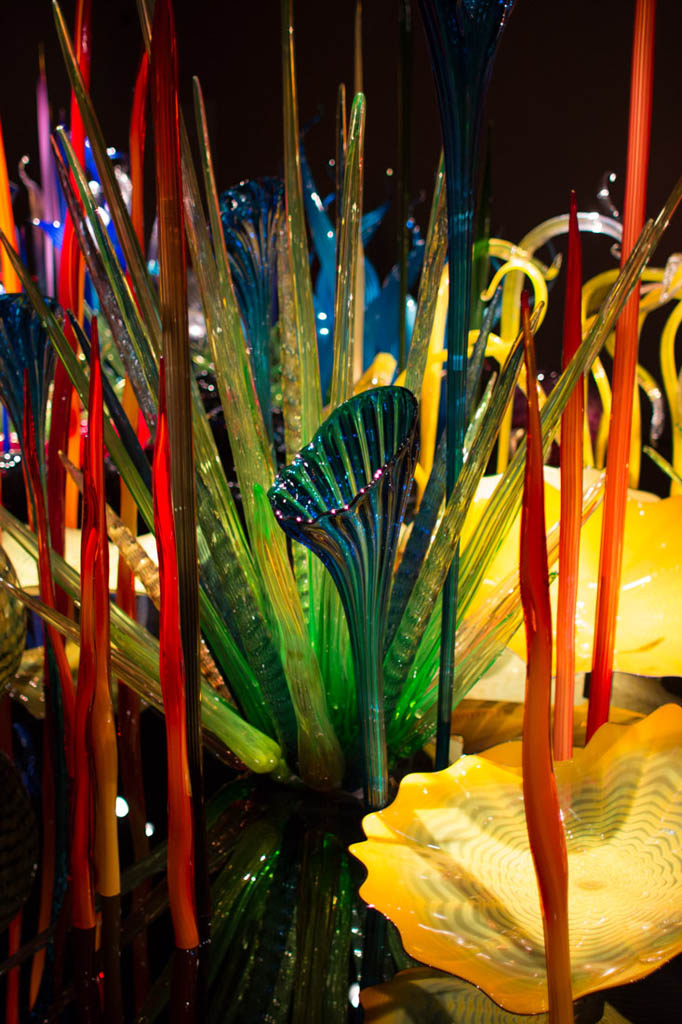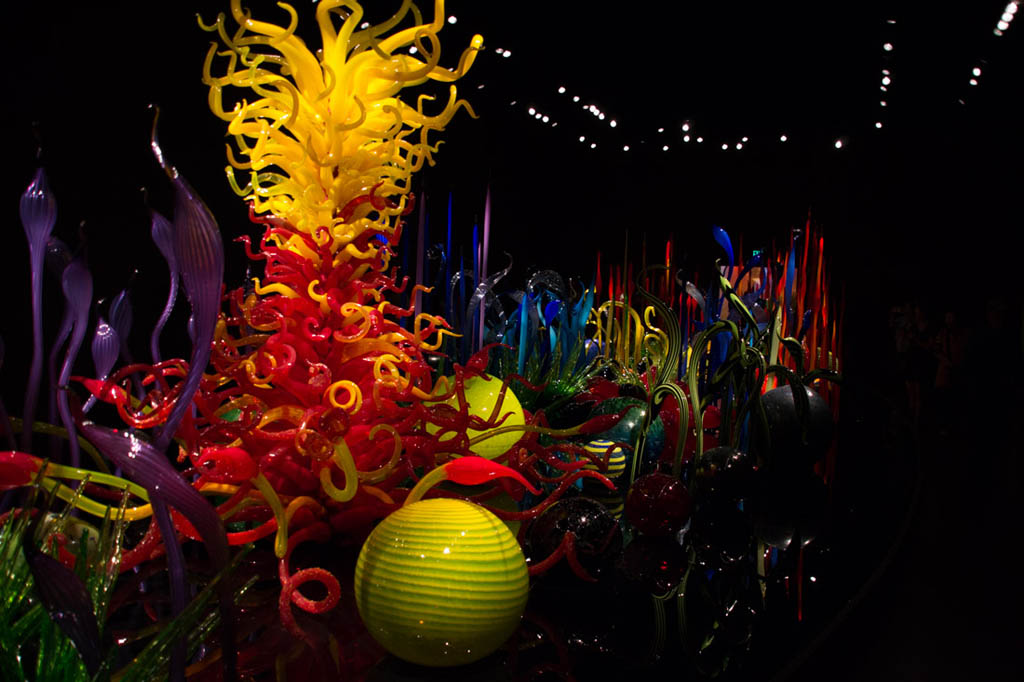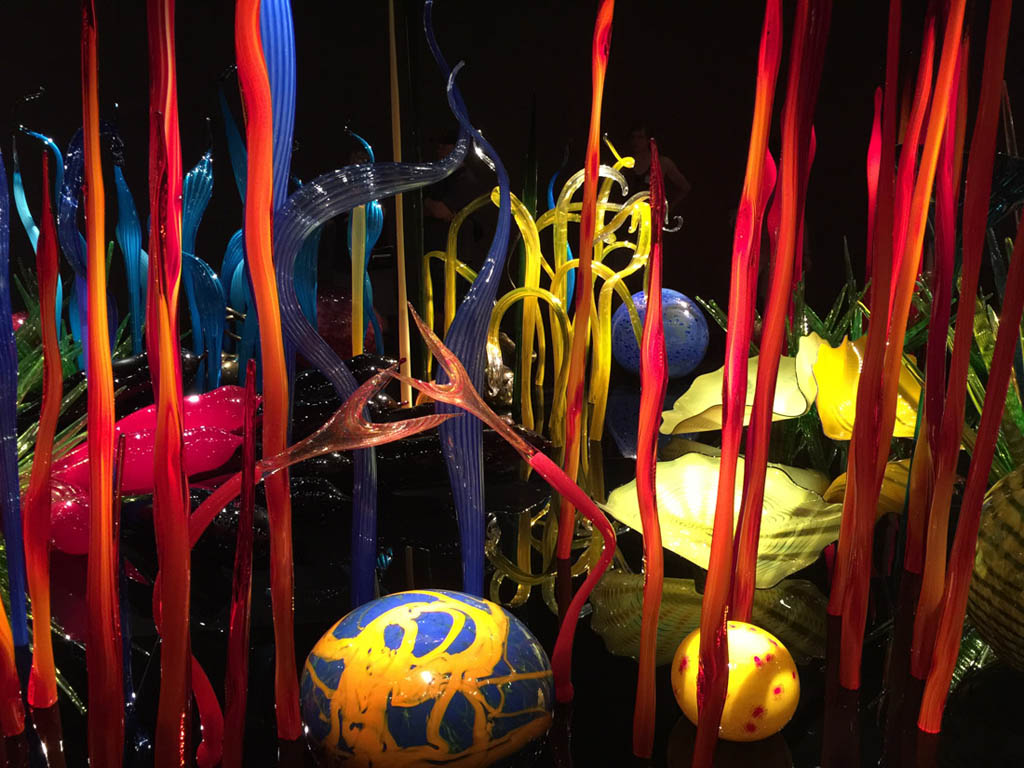 The rooms were fairly dark allowing for all the focus to be on the glass artwork.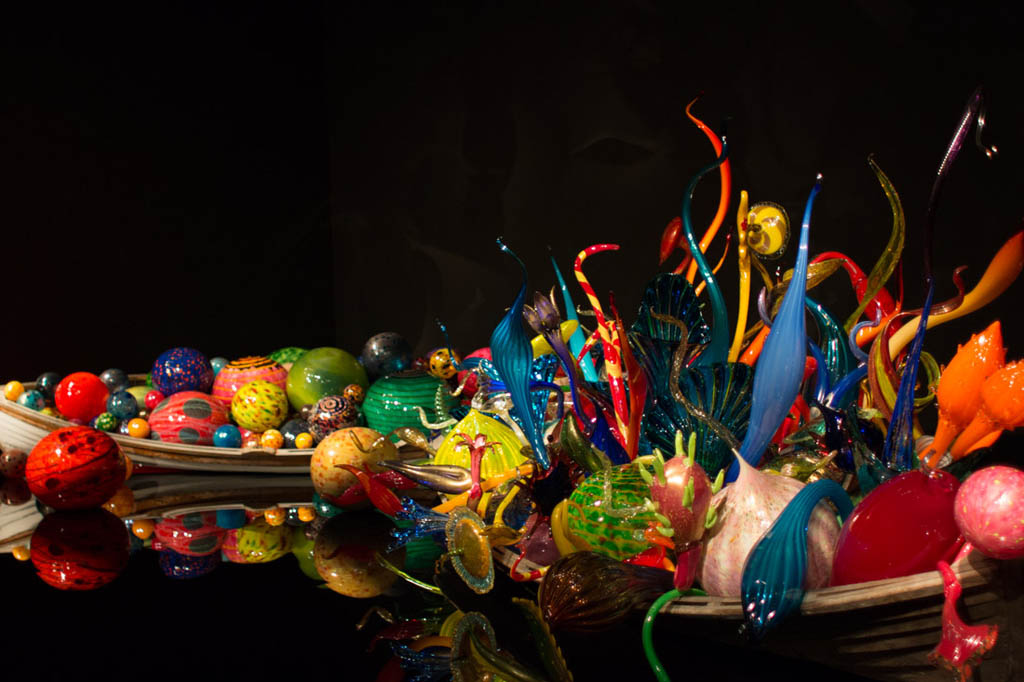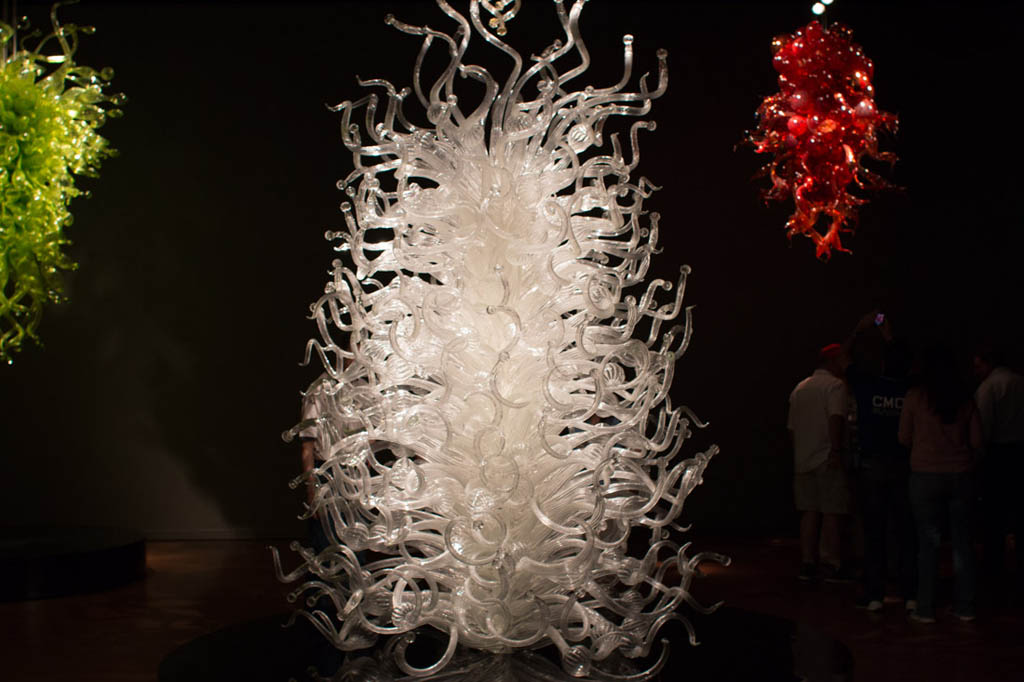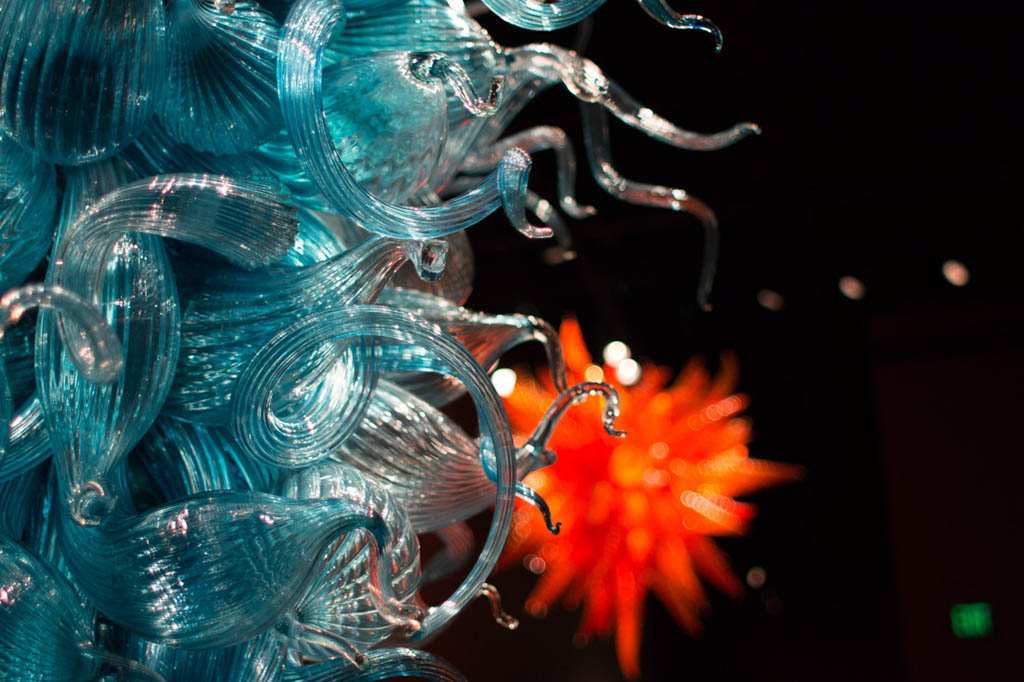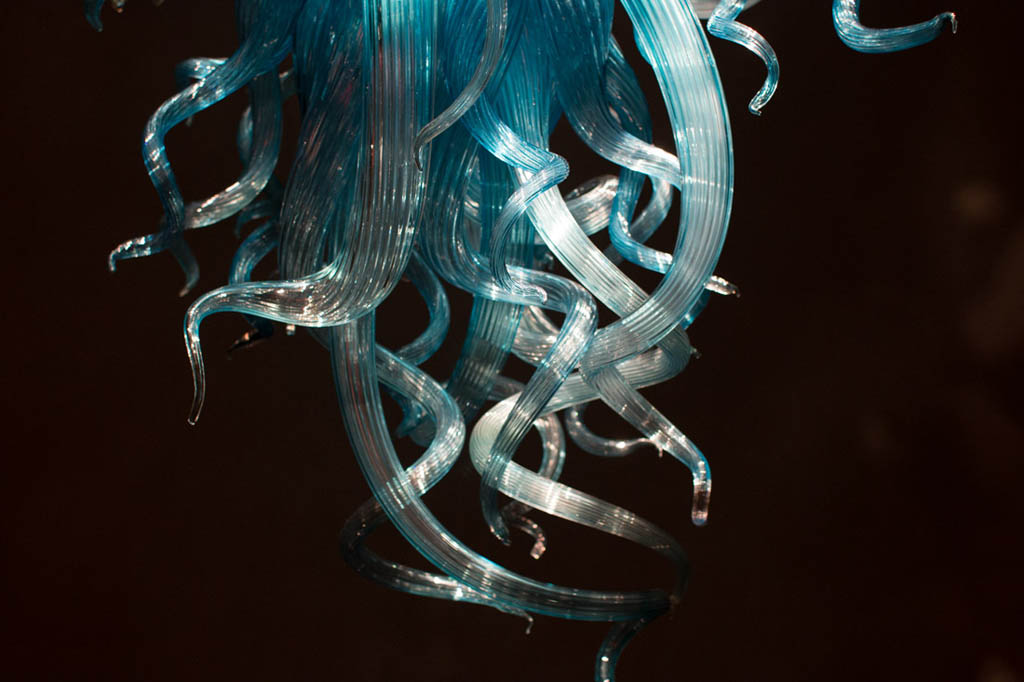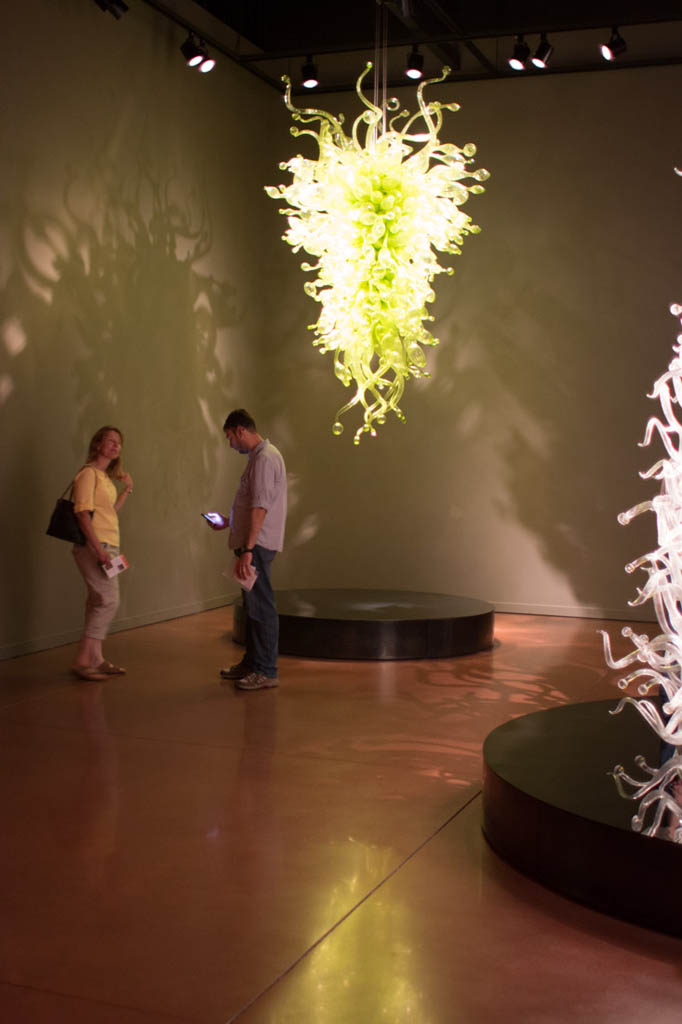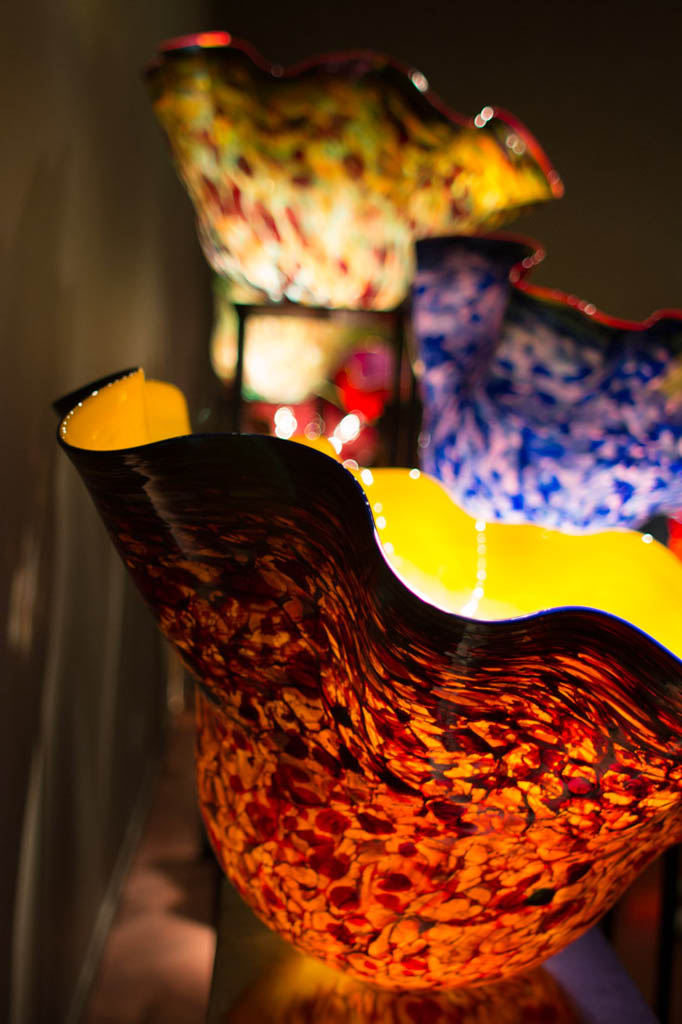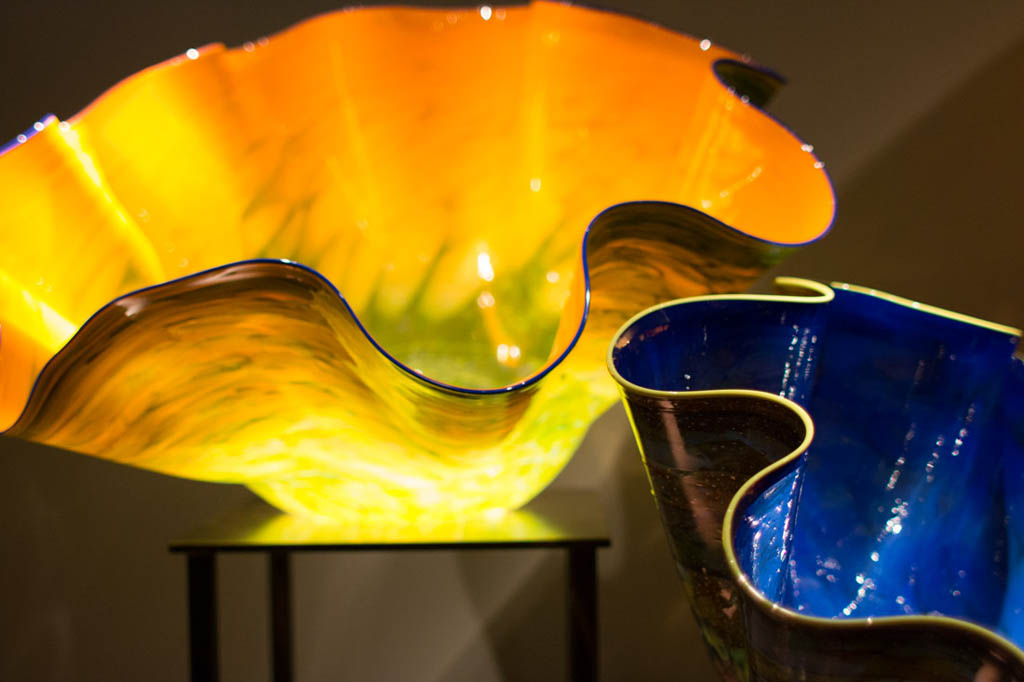 After the indoor portion of the museum, you exited through the "Glasshouse," which, according to their website, is "a 40-foot tall, glass and steel structure covering 4,500 square feet of light-filled space."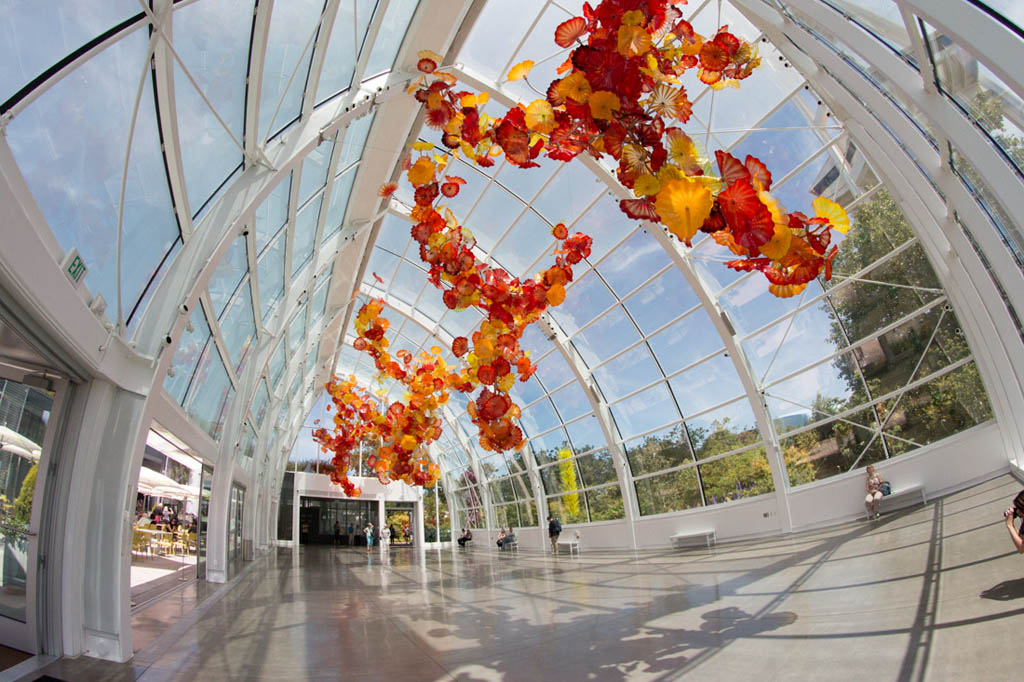 And here's how the glasshouse looks from the outside: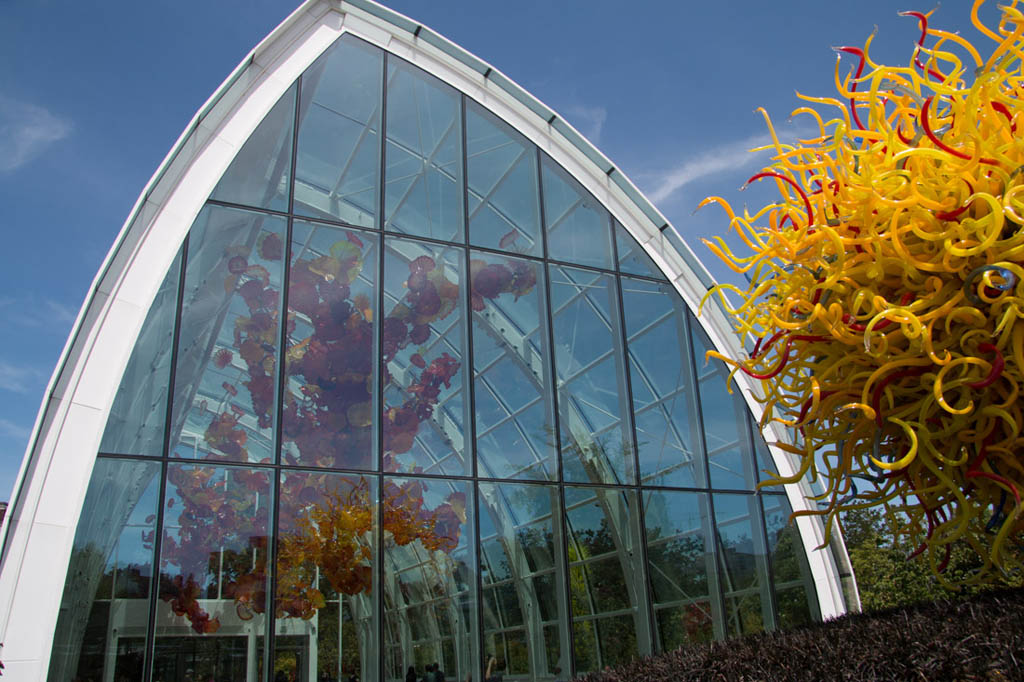 It was really amazing.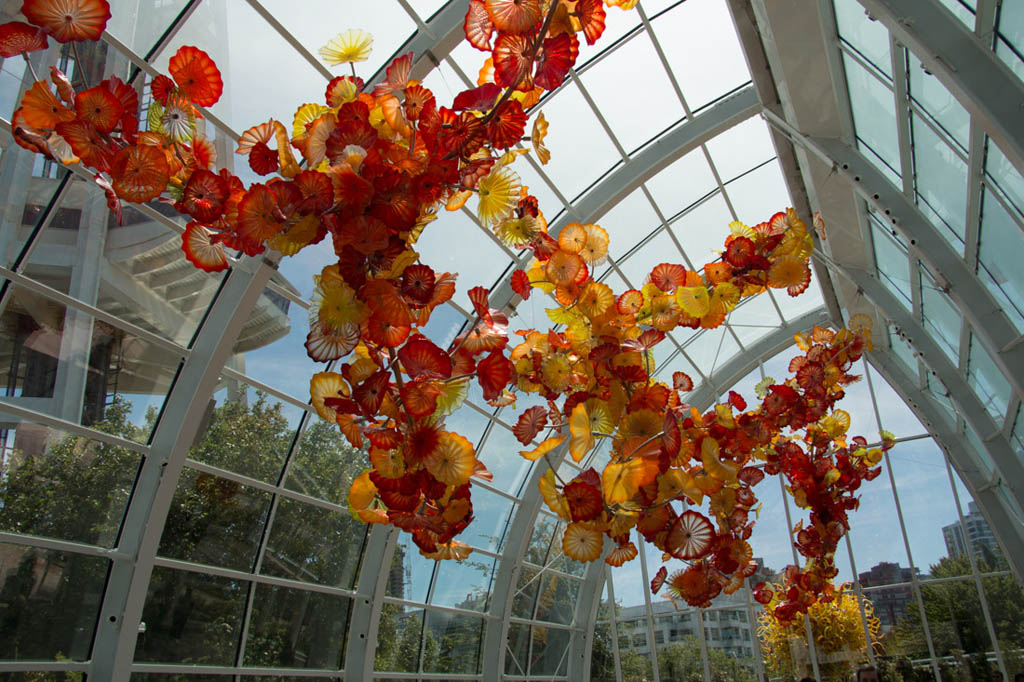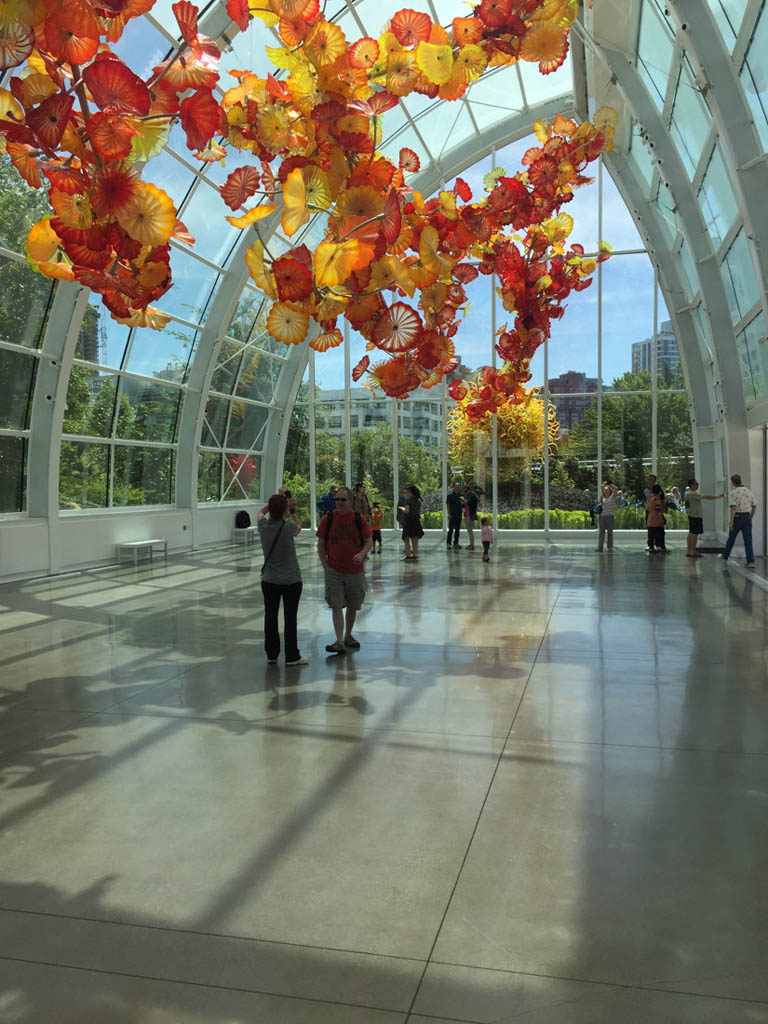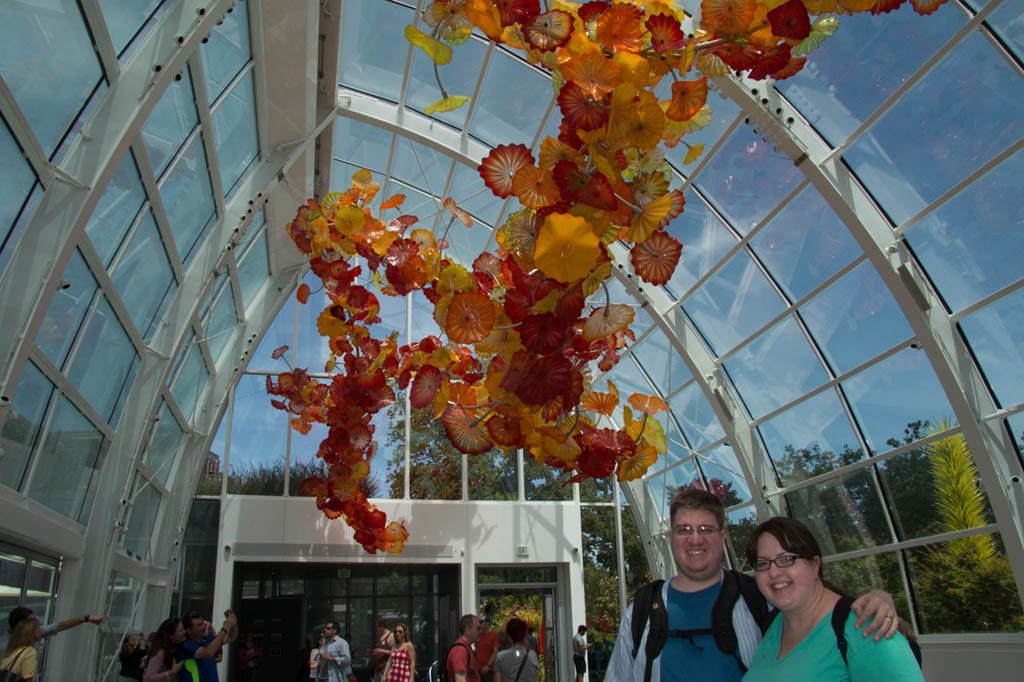 Then, the gardens contained even more glass artwork.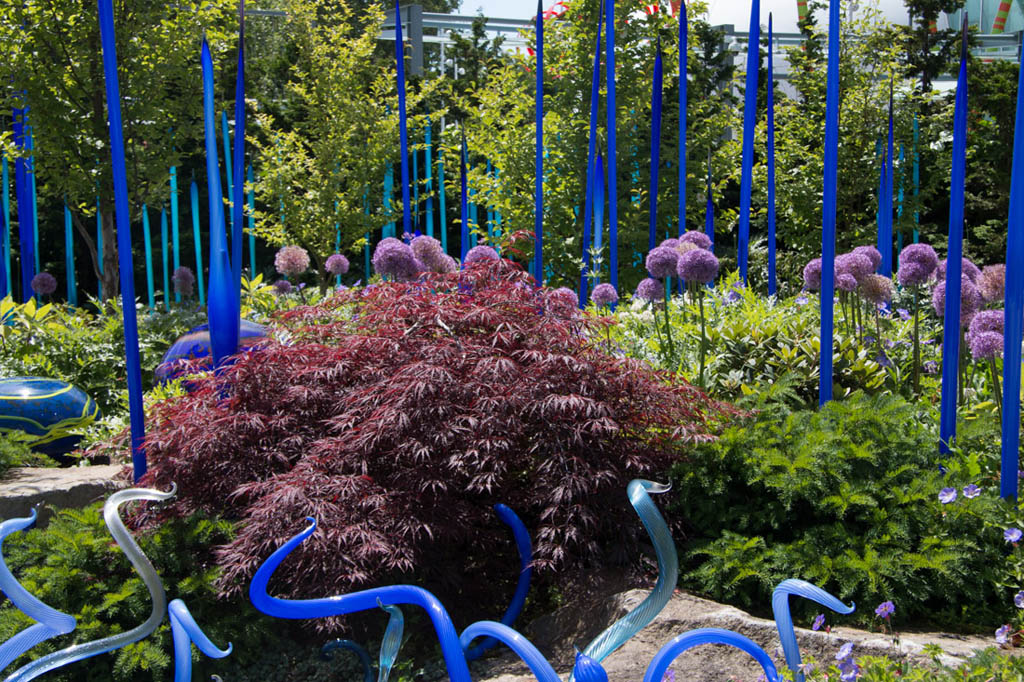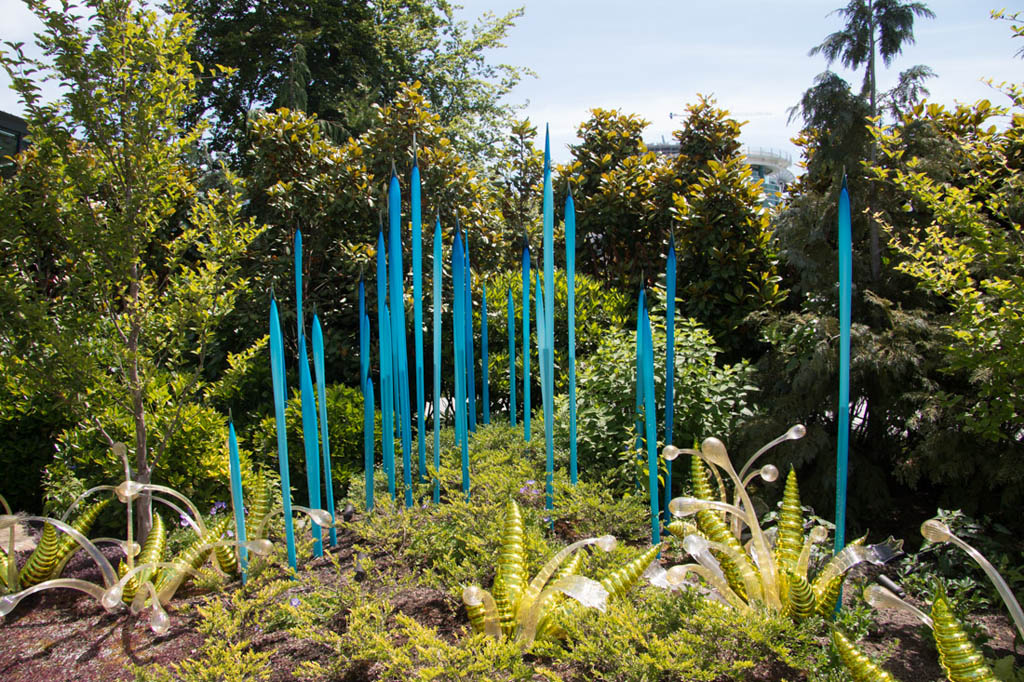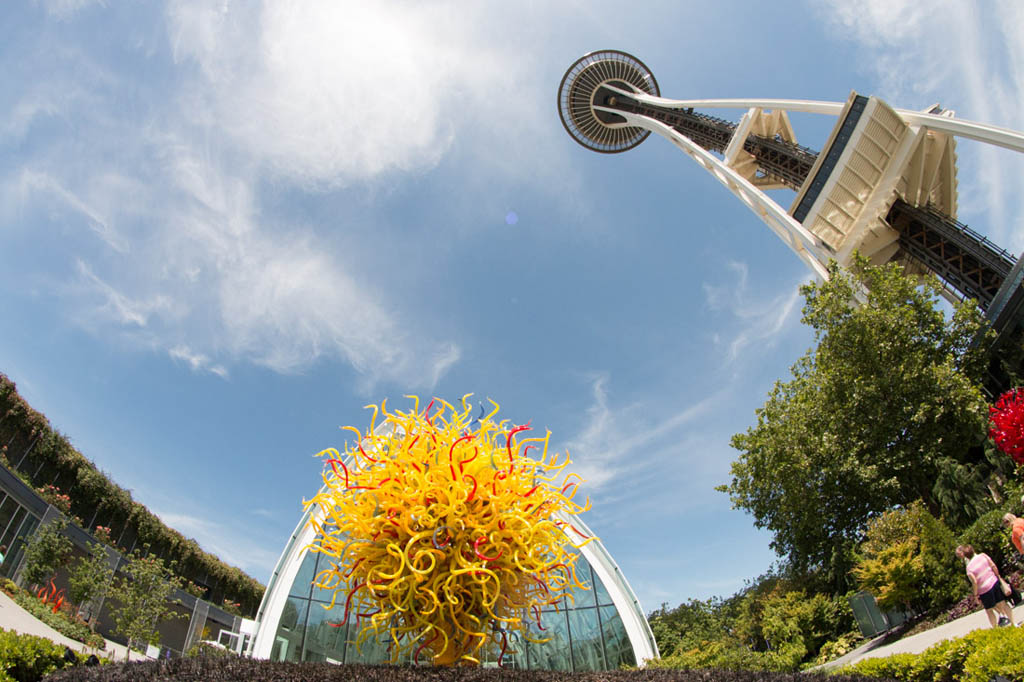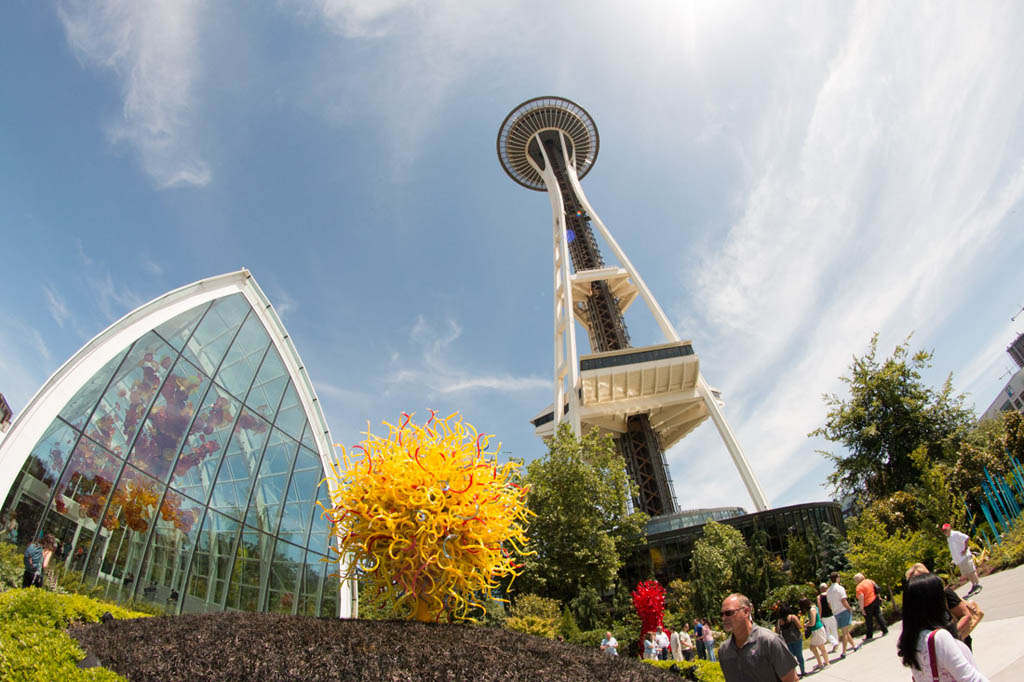 Pike Place Market
After the Chihuly museum, Ken and I met up with my sister and her family, and my dad (they were also going on the cruise and had traveled separately from us to Seattle).
We set out to Seattle's famous Pike Place Market. Ken, my sister, my niece and nephew, and I all walked to the market from the Grand Hyatt Seattle (about a 20 minute walk, the weather was lovely). My brother-in-law took an Uber with my dad since my dad has a lot of mobility problems these days.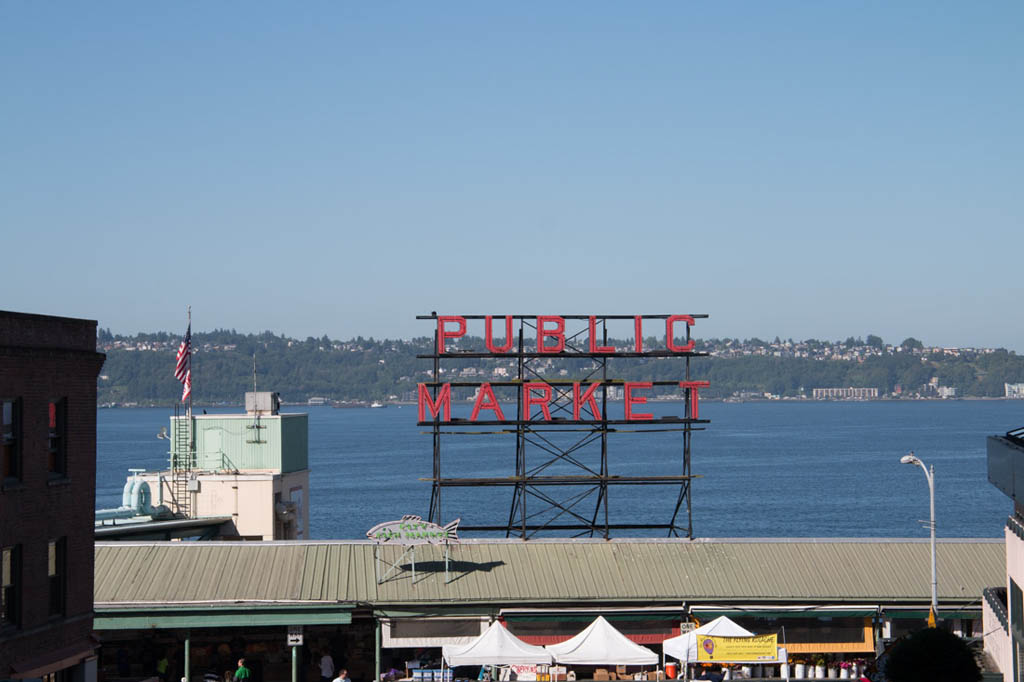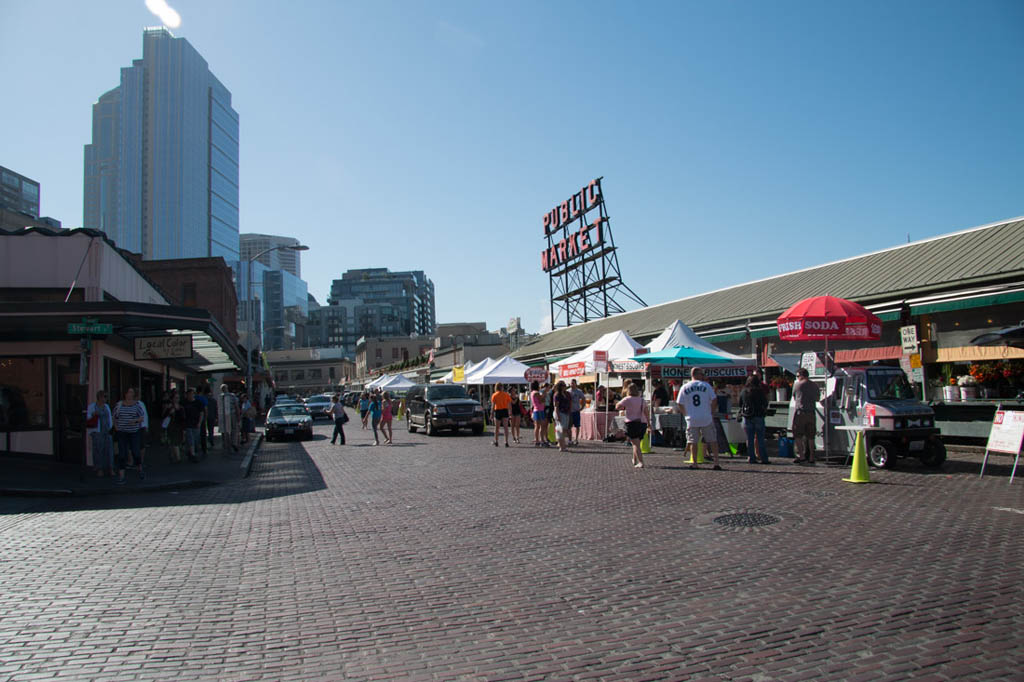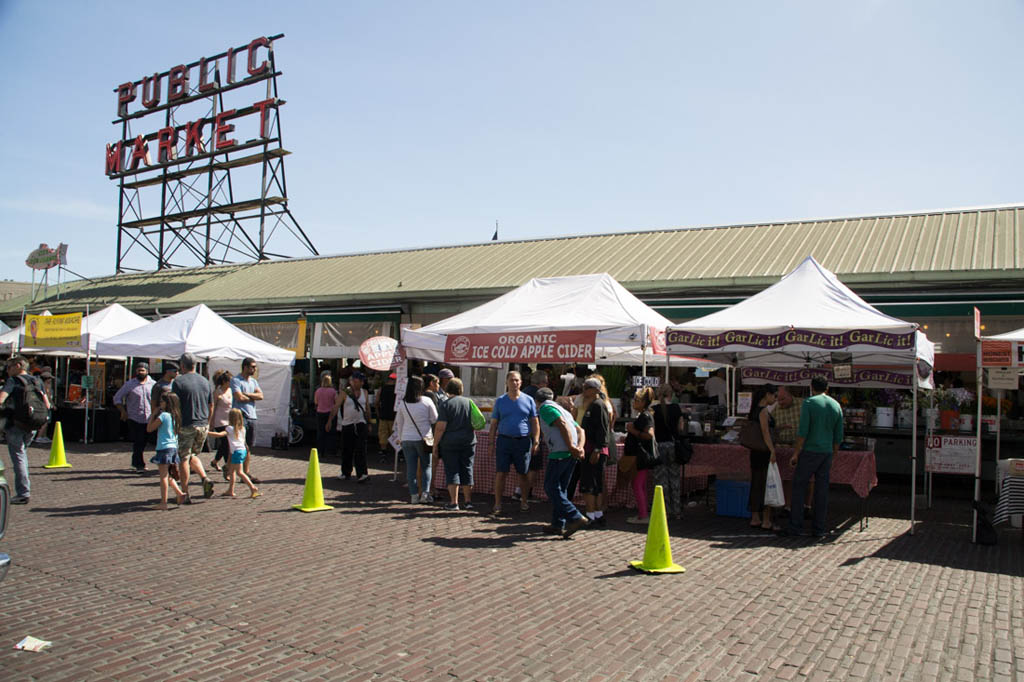 Pike Place Market was a fun (albeit very crowded) place to walk around. Lots of fresh flowers, meats, spices, fish, and bakeries all throughout the market corridors.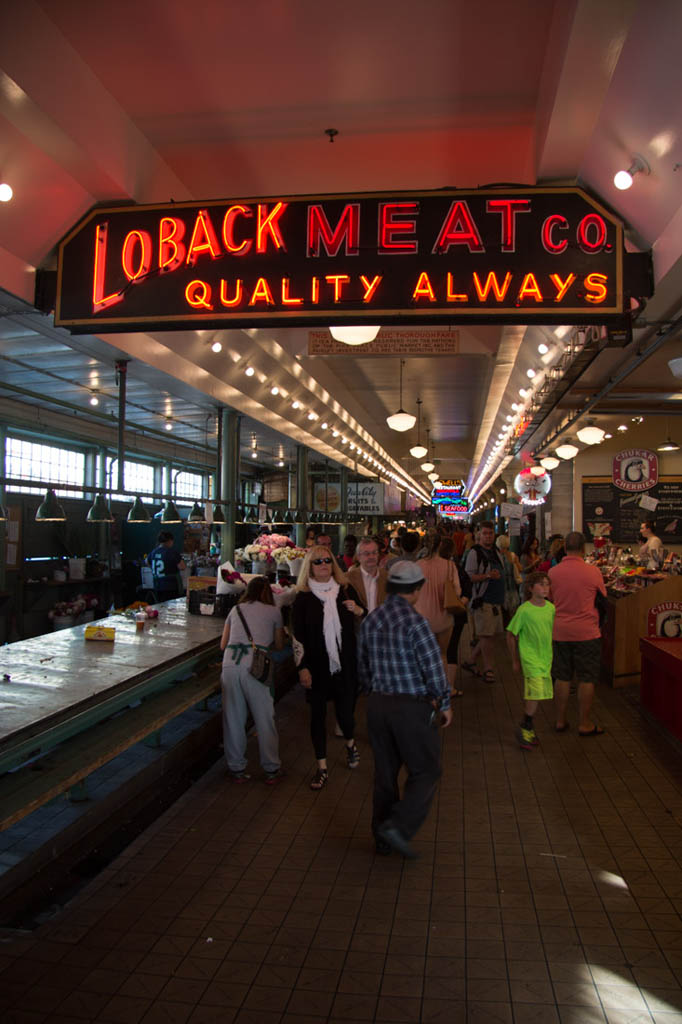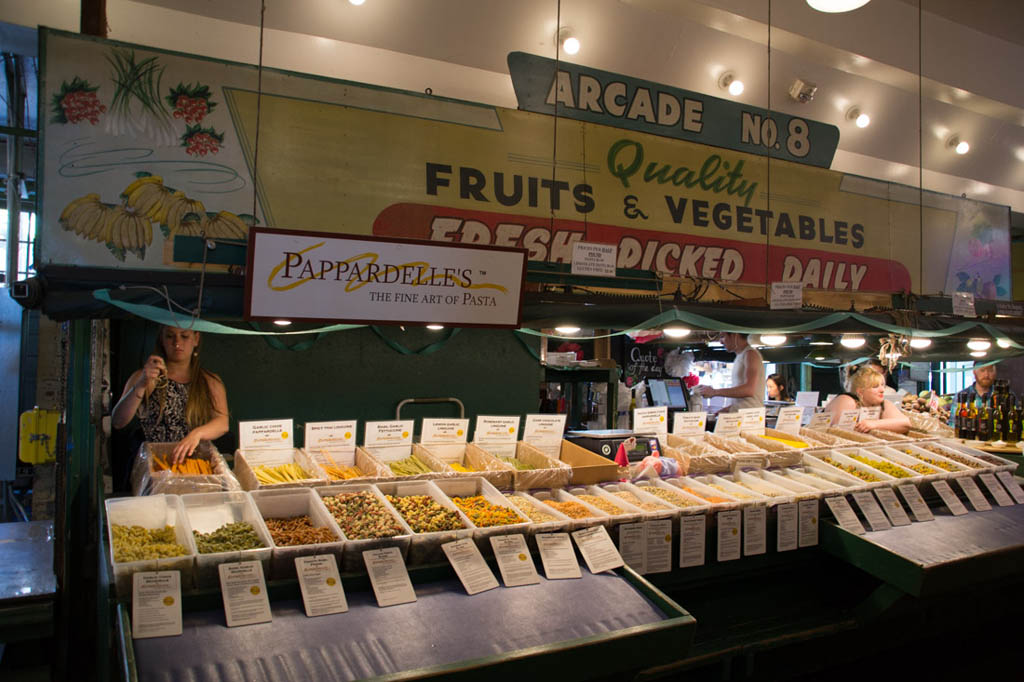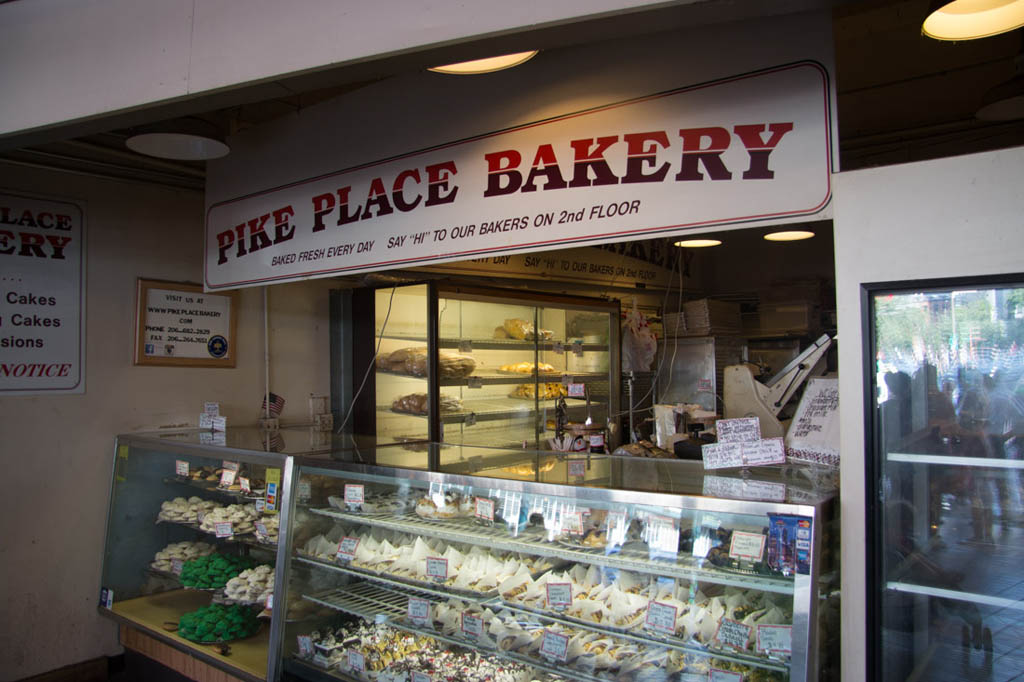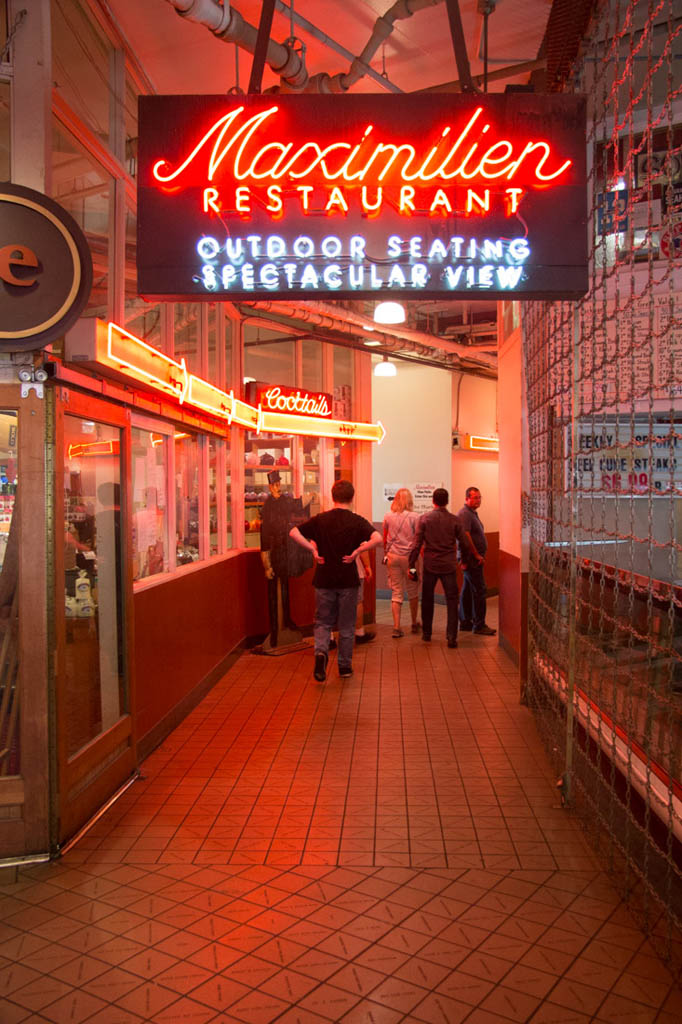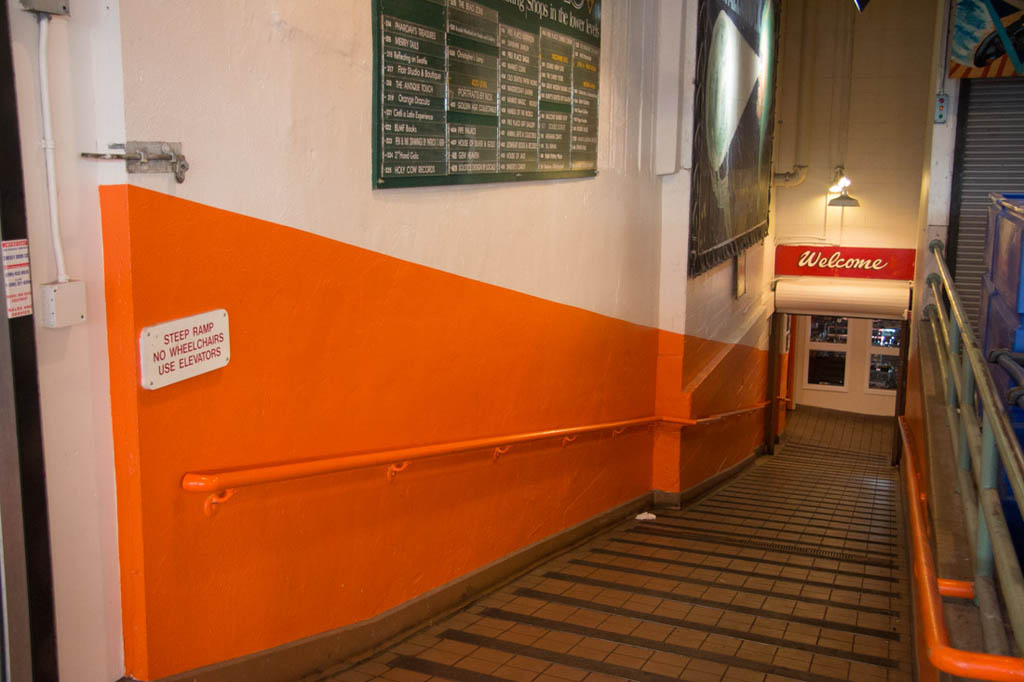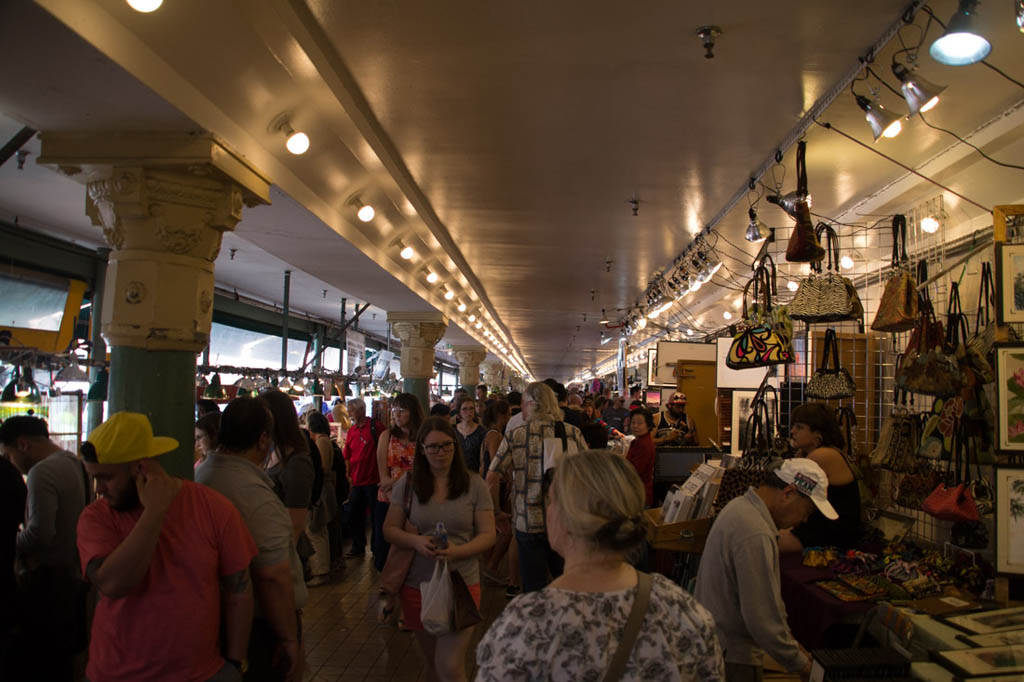 Adjacent to Pike Place Market is the "Original Starbucks." There were lines out the door. (However, I later learned that the original Starbucks was actually destroyed in a fire, so this isn't the "original original."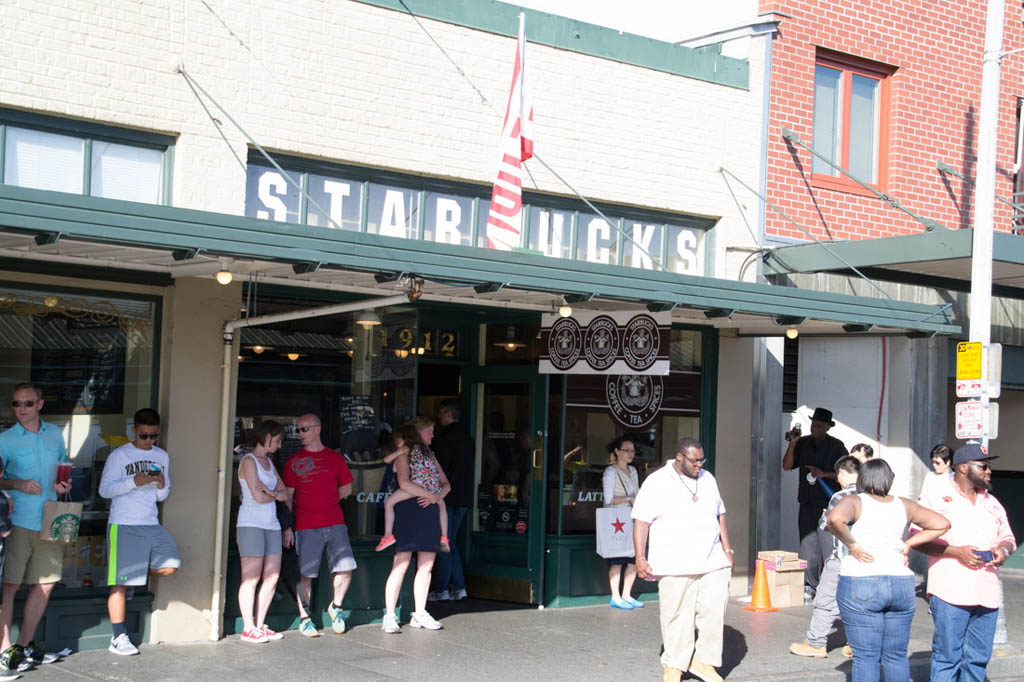 The next morning, I even walked back to Pike Place Market to get some breakfast foods for my family (from Piroshky Piroshky. So delish!). It was a lot less crowded early in the morning! However, the shops were still all set up: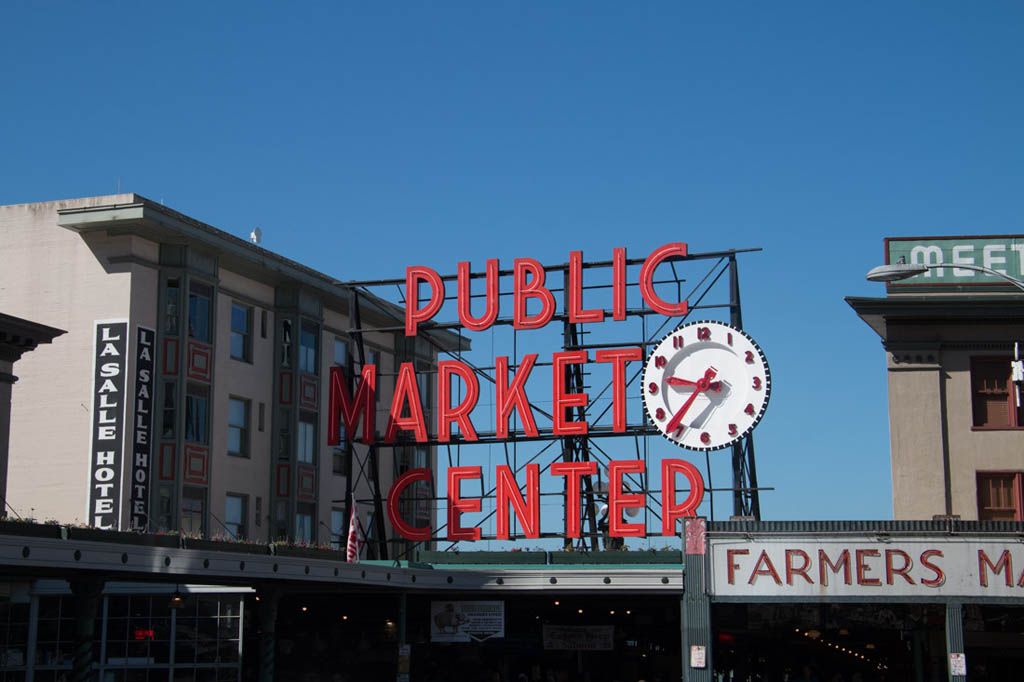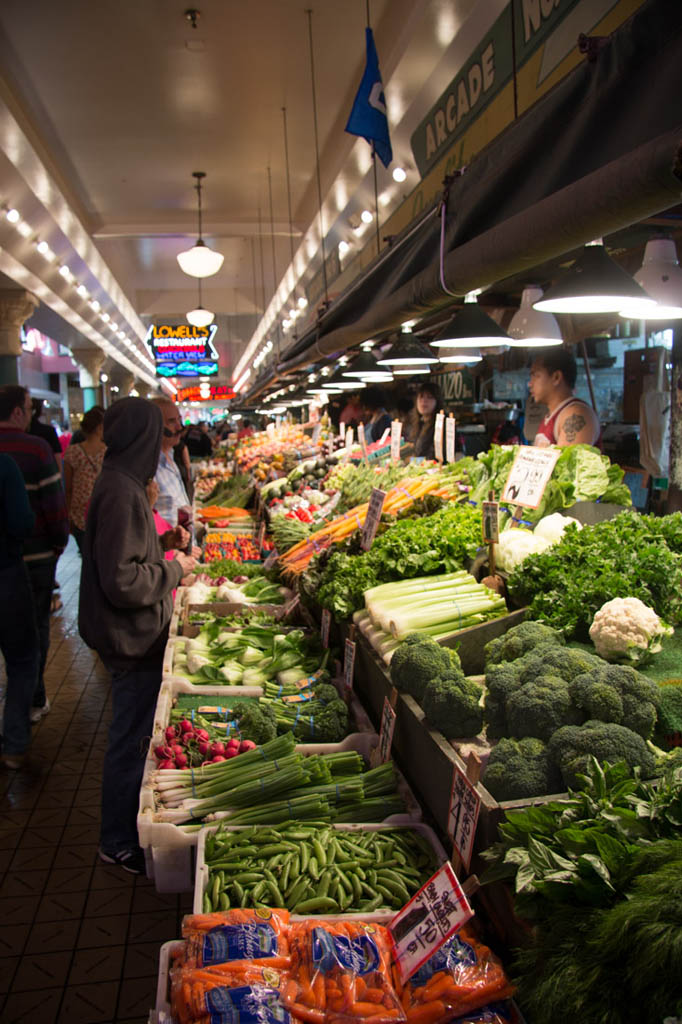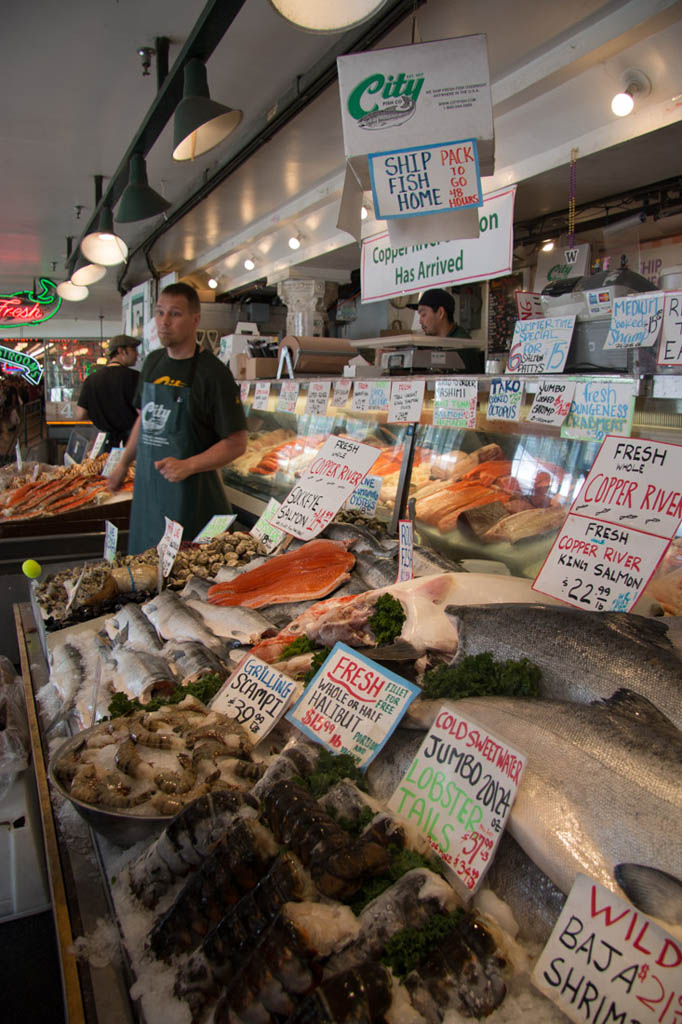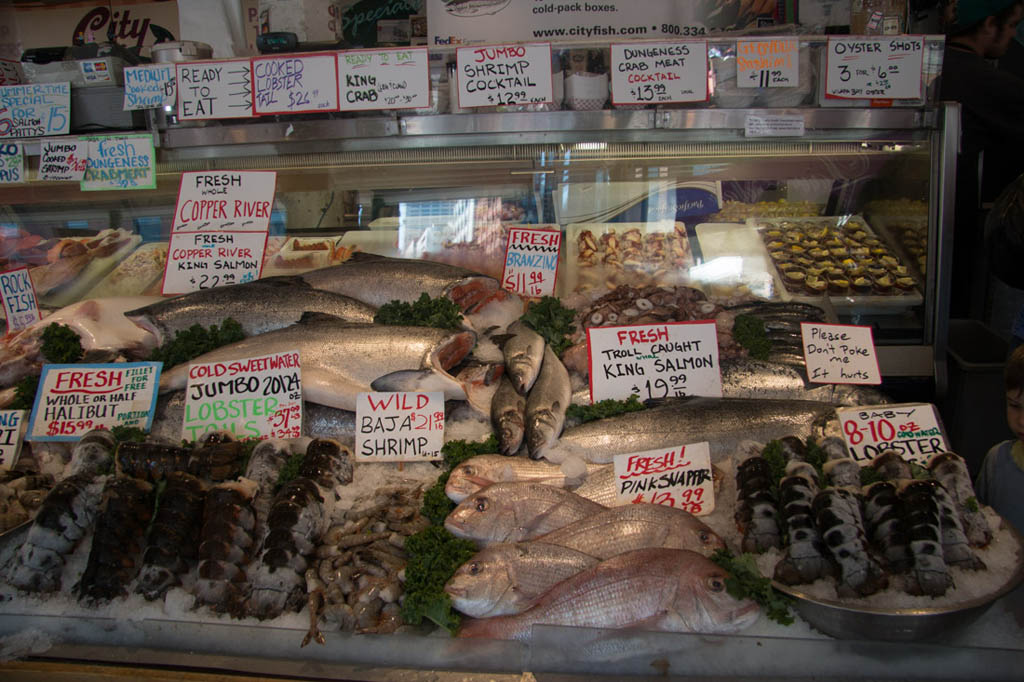 One thing about walking back TO the hotel from Pike Place Market … those hills. Goodness gracious, the hills. I feel like Seattle gives San Francisco a run for its money!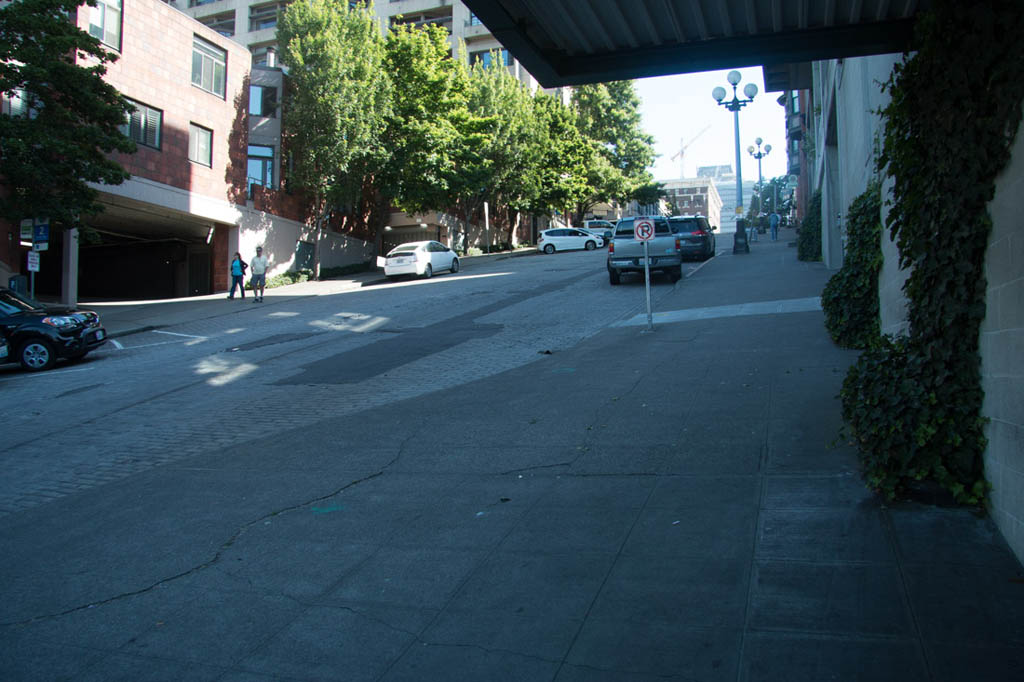 The Pike Place Market area also had lots of picturesque old store fronts and other places to walk around. We also stopped at a nearby Target to get some stuff to take with us on the cruise ship, like some sodas and bottled water. (A lot cheaper to bring it onboard than to pay for it on the ship!)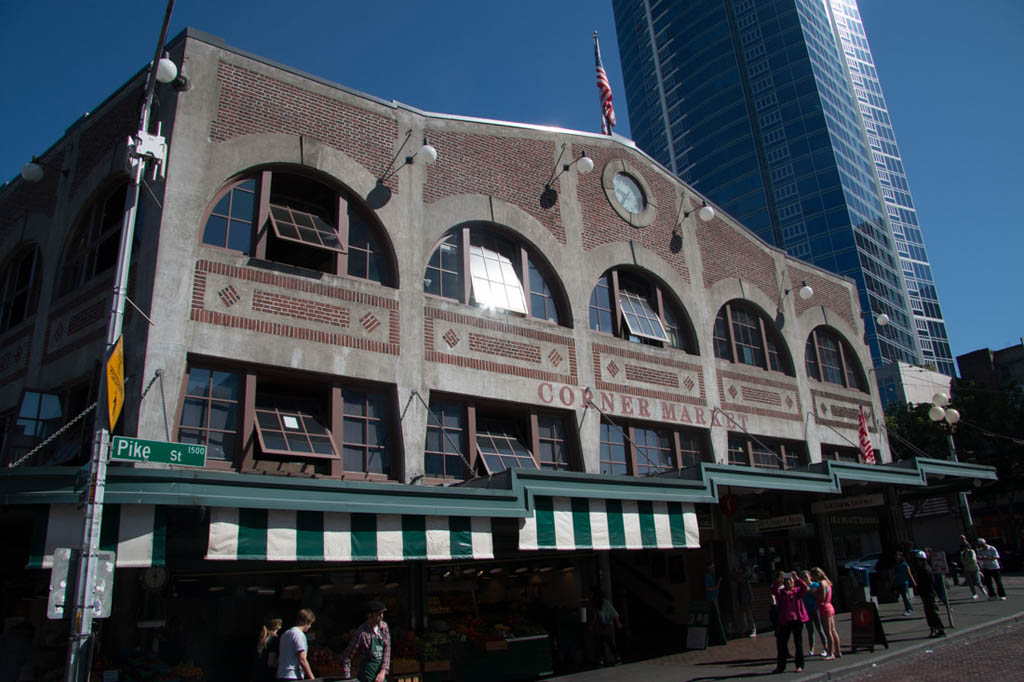 After I walked back to the hotel, we all ate our breakfast, and before long it was time to hope in a taxi on our way to the Port of Seattle to board the Ruby Princess for our Alaskan cruise! Although we would've loved to have had more time in the Pacific Northwest, we'll be sure to go back in the future and have the proper time to experience more of what it has to offer.