This post may contain affiliate links. Please see my advertiser disclosure for more details.
We're in the final planning stages for our upcoming camping trip. As I mentioned in my previous post, while my husband went tent camping a lot as a child, this would be my first time camping and I was a bit overwhelmed by all very long checklists and lists of supplies and for camping trips I was finding online.
So, what I did was I created a nice, clean empty spreadsheet that had two columns headings:
Column One: Supply Name
Column Two: Own, Make, or Buy
I went through two super detailed checklists that I found online, including http://www.rei.com/learn/expert-advice/family-camping-checklist.html and http://www.lovetheoutdoors.com/camping/checklists.htm
When I saw something on the existing checklists that I thought would be applicable to our camping trip, I added the supply name to my spreadsheet list. For instance, we're only going camping for two nights, so I ignored supplies like a clothes line and clothes pins. Also, since a 7-11 will probably be nearby, and we don't do any backwoods camping, things like water purification tablets are unnecessary. And since we don't have children, we could certainly ignore things like "Ergo child carrier." And so on …
After I added an item to the spreadsheet list, I specified whether it was something we needed to buy for the trip, something we already owned, or something that I needed to make for the trip. Most of the things that were designated as "make" were food-type staples. Like filling a small jar with ketchup instead of taking a huge bottle. And putting some dish soap in a trial size bottle instead of lugging a big bottle with us. And also putting some spices, including salt and pepper, in very small containers to take with us.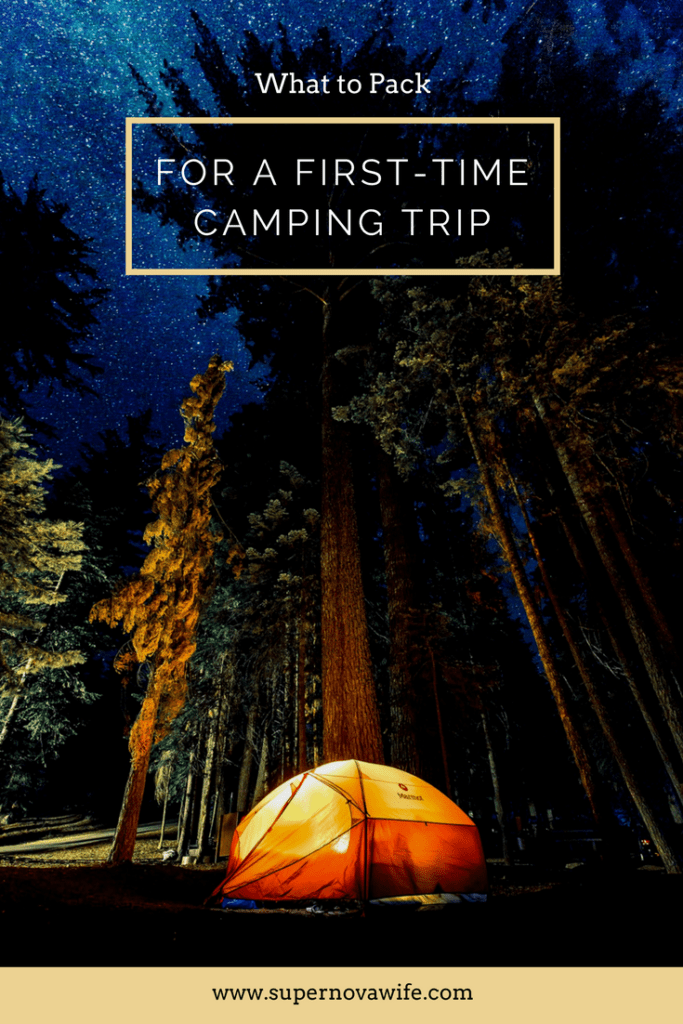 Once I finished our list, everything was not nearly as overwhelming. There were just 13 items to purchase, and four food staples to "make."
Here's what made it to our "buy" list:
Sleeping Bag (just for me, since Ken owns one already)
LED Lanterns
Air mattresses and pump
Headlamp
Stadium Chairs / Folding chairs
Ponchos
Bear Mace
Dutch Oven (although based on the meals I planned, we wouldn't need one of these for our upcoming camping trip. But I'm leaving it on the list in anticipation of wanting to buy one for a future camping trip.
Heavy duty foil
Pot and Pan set
Pot scrubber
Camping stove
Pie Iron
Most of the other items on the camping checklists that were applicable to us we either A) Already owned, or B) Decided we could do without. Like I mentioned in my previous post about camping, I know that many seasoned campers advocate having dedicated camping supply bins so that it's easier to pack. So, sure, it'll be more annoying to pack for this first trip since I'll be grabbing things like wooden spoons and pillows and lighters from all over the place, but I'm not ready to make dedicated camping supply bins just yet!
After our camping trip, I'll post more on what exactly we packed and how, and how it all ended up working out for us!