This post may contain affiliate links. Please see my advertiser disclosure for more details.
---
This is a Blast from the Past post. These posts chronicle our travels and other life events before we started blogging! These posts are usually heavy on the photos, but lighter on the narrative text.
The next stop on our cruise was Livorno, a port city close to Florence and Pisa. We took the opportunity to see both cities during our short day!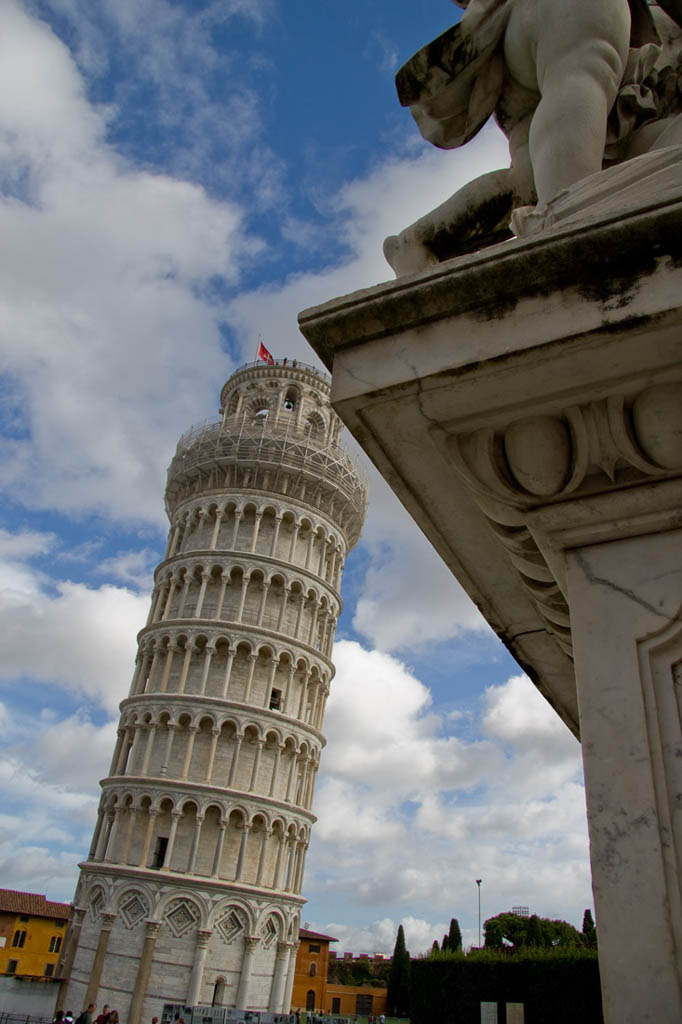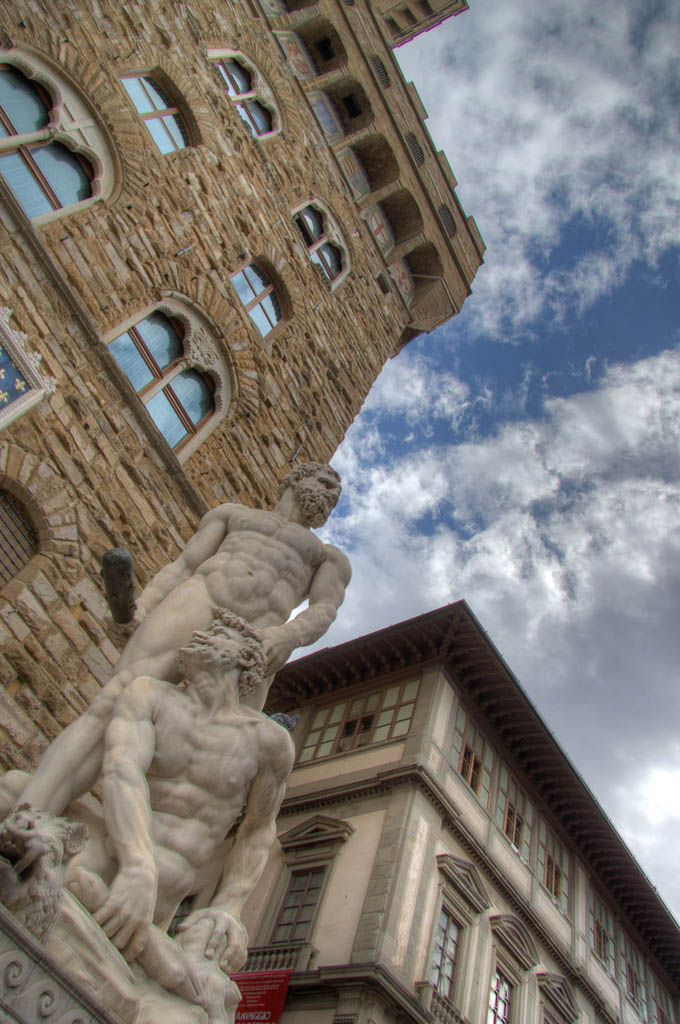 We booked another ship-offered cruise excursion. The excursion was essentially transportation to both cities. Once we were dropped off in Pisa and then again in Florence, we were on our own. There were no guided tours, but we were okay with that.
Leaning Tower of Pisa
The first stop was Pisa. I'm not sure why, but I was kind of gearing myself up for disappointment at the Leaning Tower of Pisa. I think that I was probably wondering if it was going to be overhyped or just not that interesting, or like way overly touristy.
Well, perhaps I just set my expectations low, but I was really blown away by it! As our bus approached, I snapped this picture from the road. Already I was like, wow, that looks pretty cool!
I didn't know that there were other impressive structures near the Leaning Tower (this whole area is called "The Field of Miracles.") Everything leans there, because the ground was just too soft for anything to remain straight.
In the foreground, the round building is the Baptistry. Behind that is the Duomo, and then behind that is the Leaning Tower. Although the leaning is not as dramatic, the Baptistry and Duomo also lean!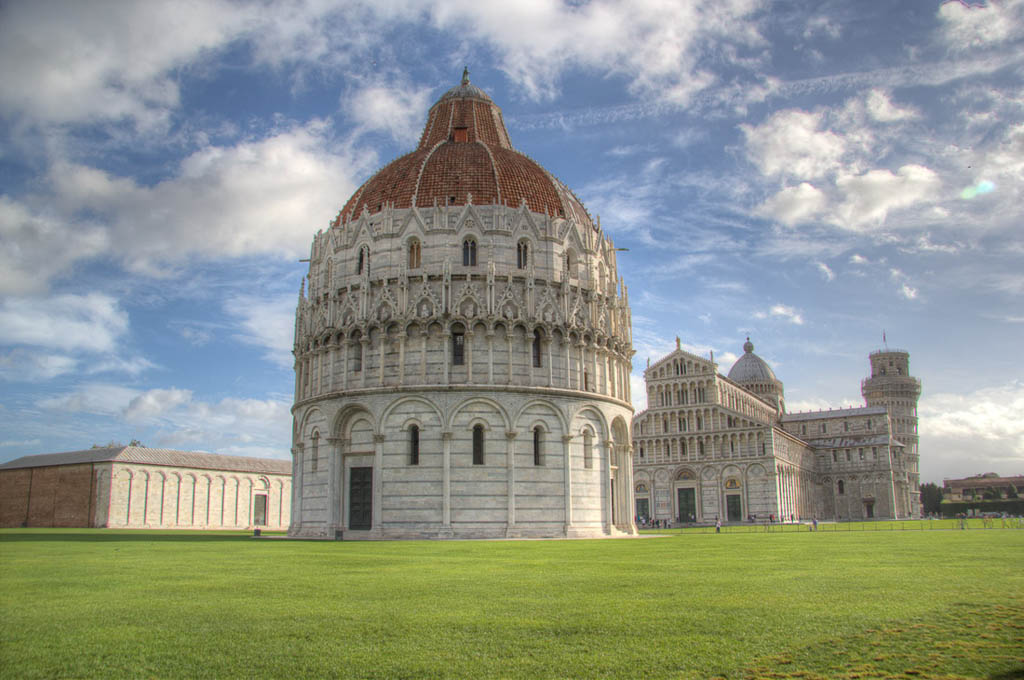 It was somewhat crowded, but not too terribly, so we could actually walk around at an enjoyable pace and not be stuck in huge crowds.
And of course, everybody haad to do the classic "hold up the tower" pose!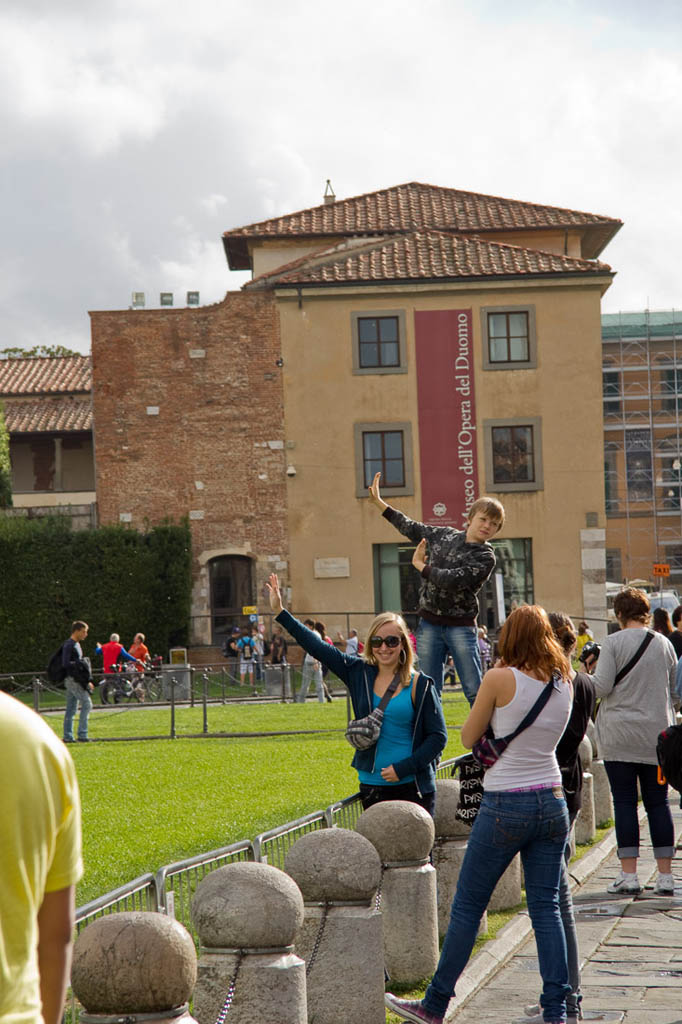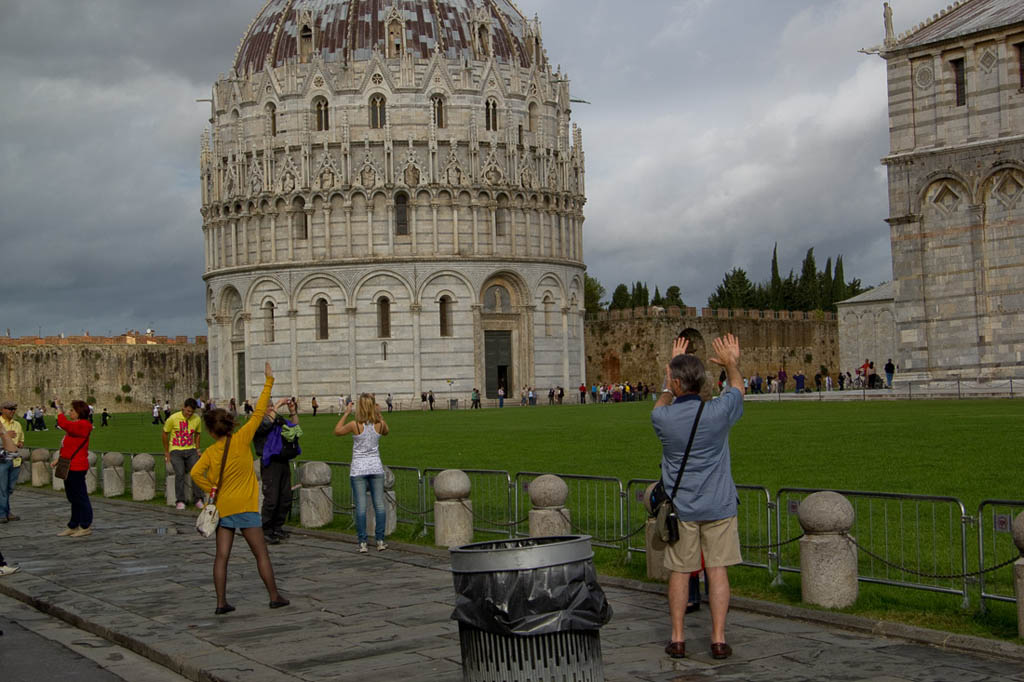 Ken and I included!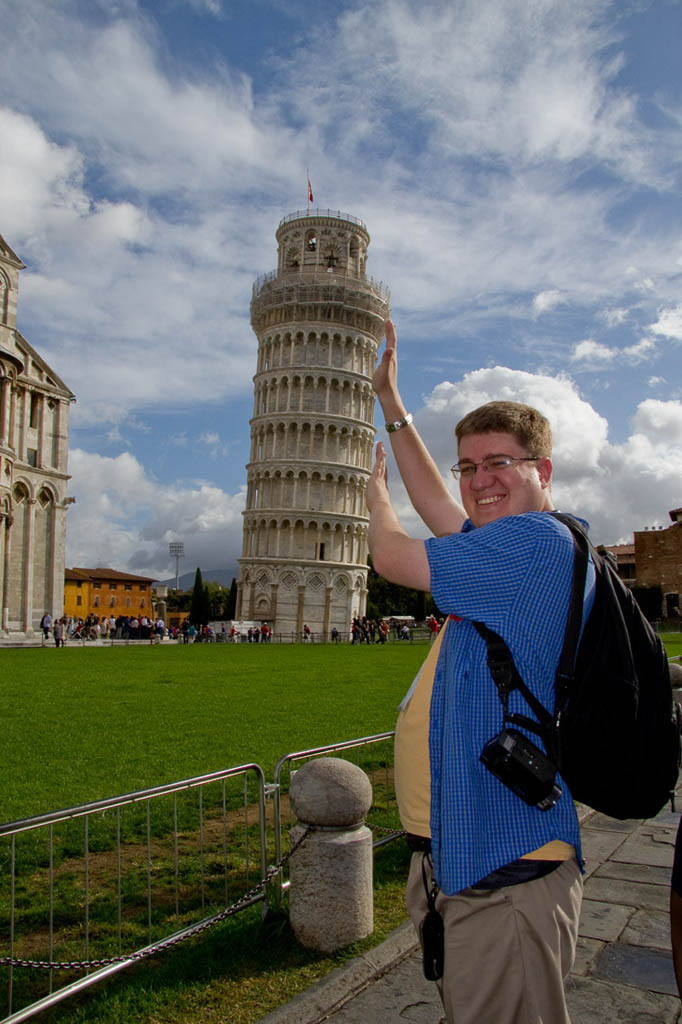 The details on the structures were so gorgeous!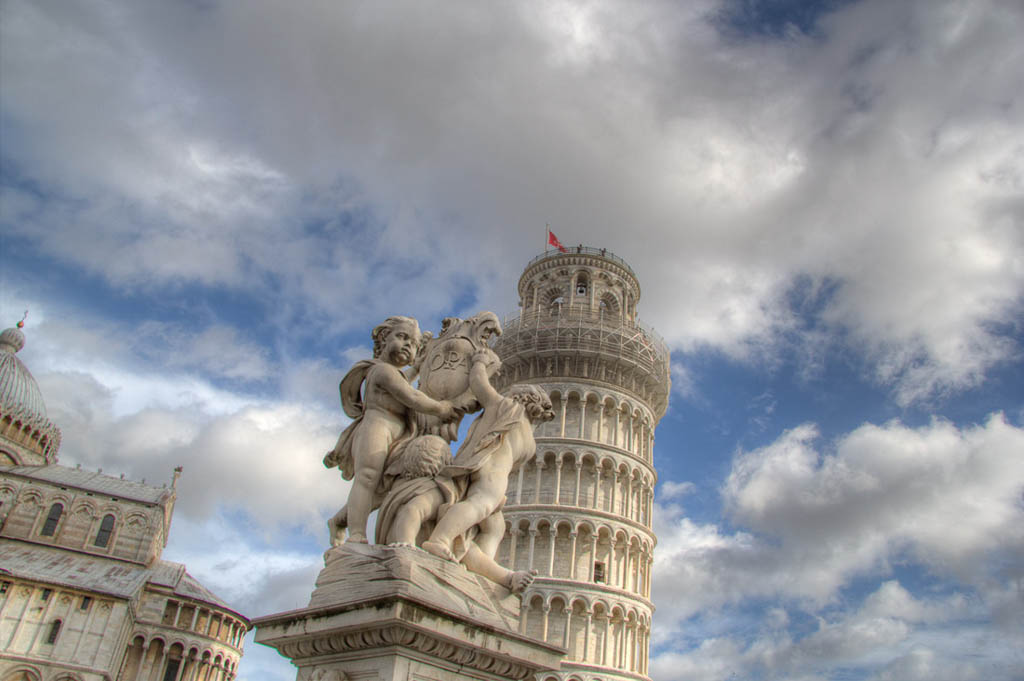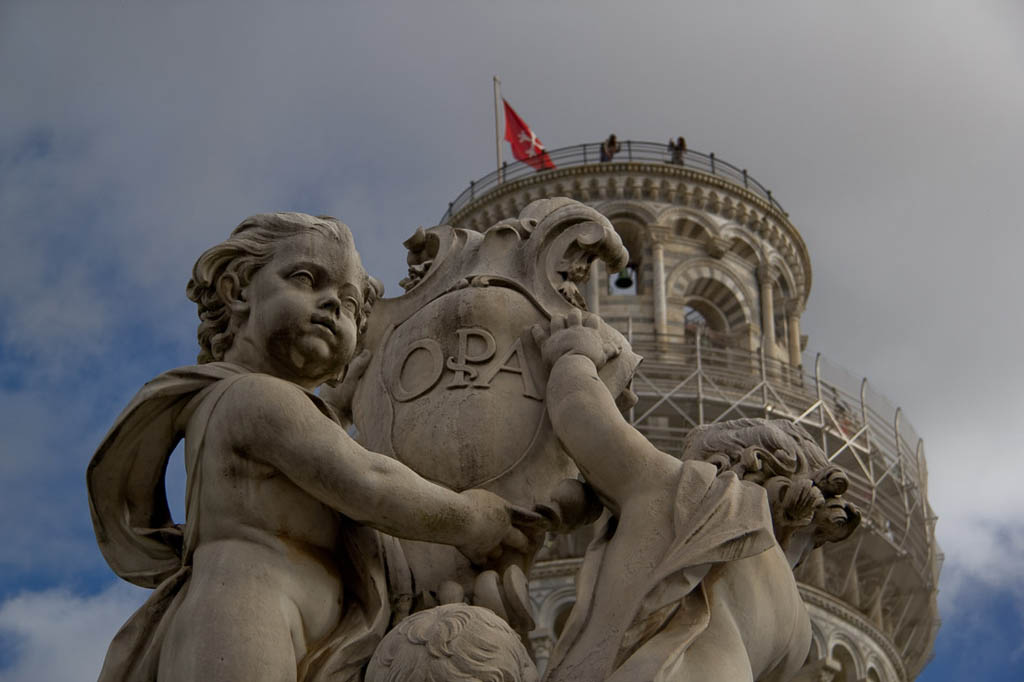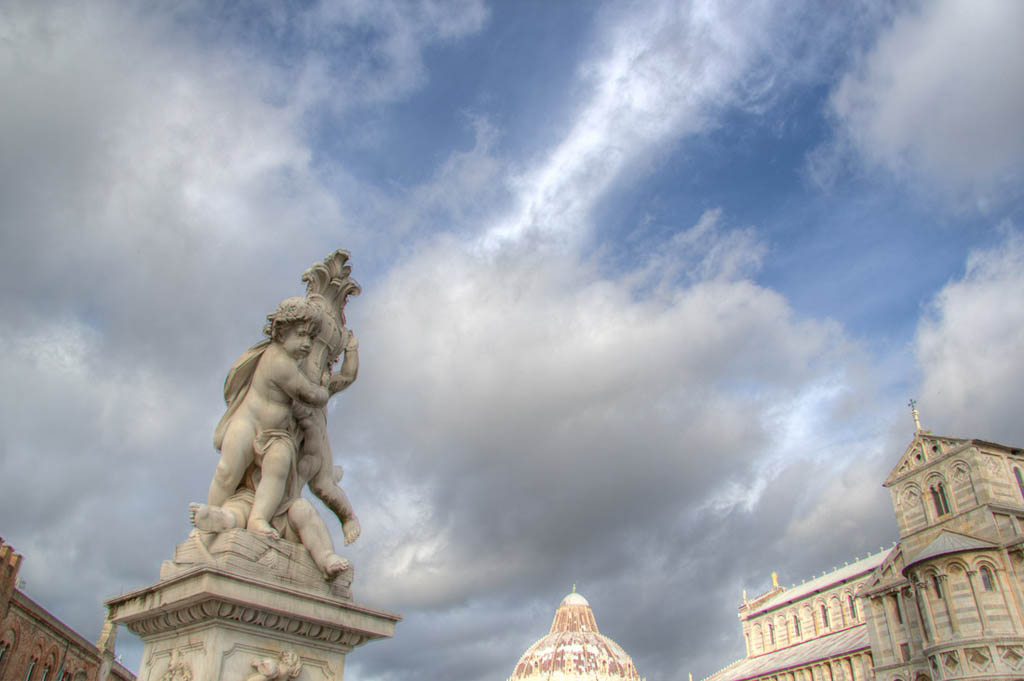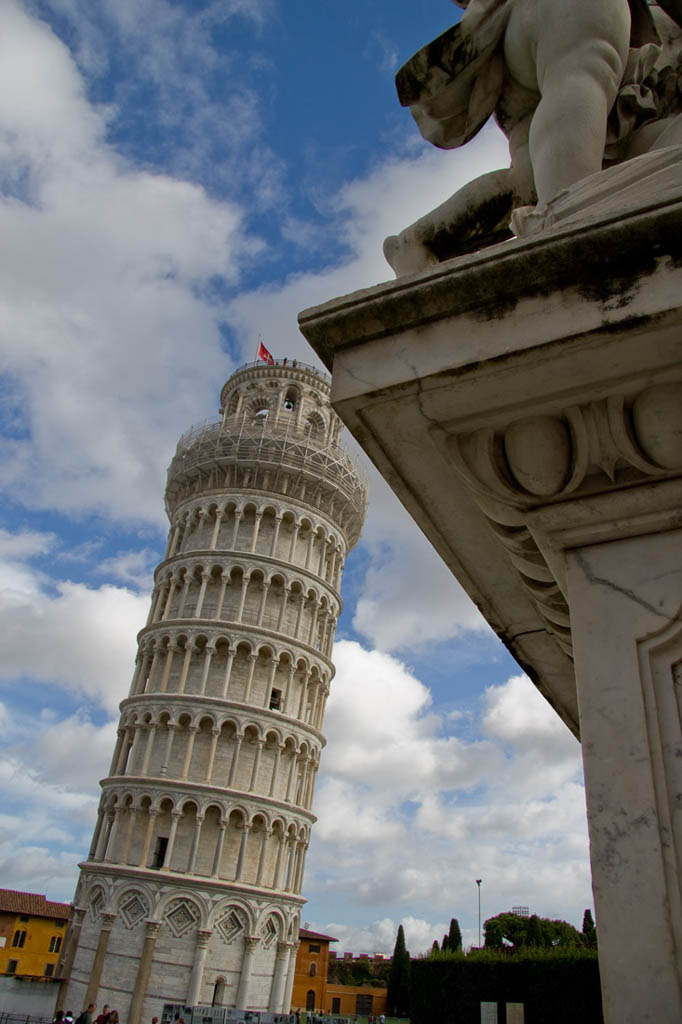 We walked around and took a TON of pictures. We had such gorgeous skies that day!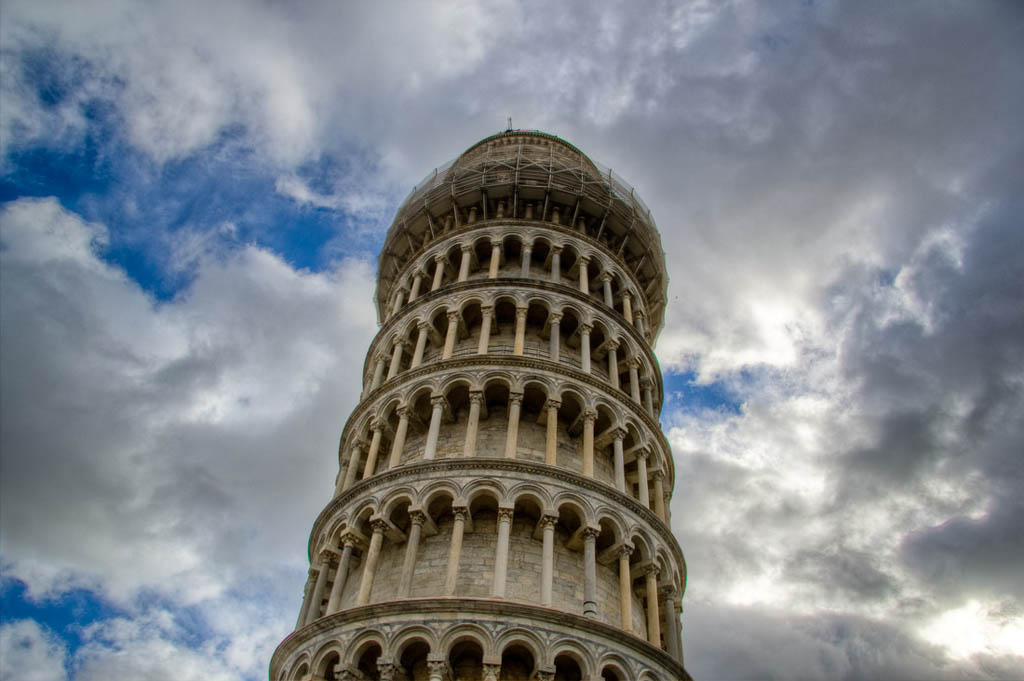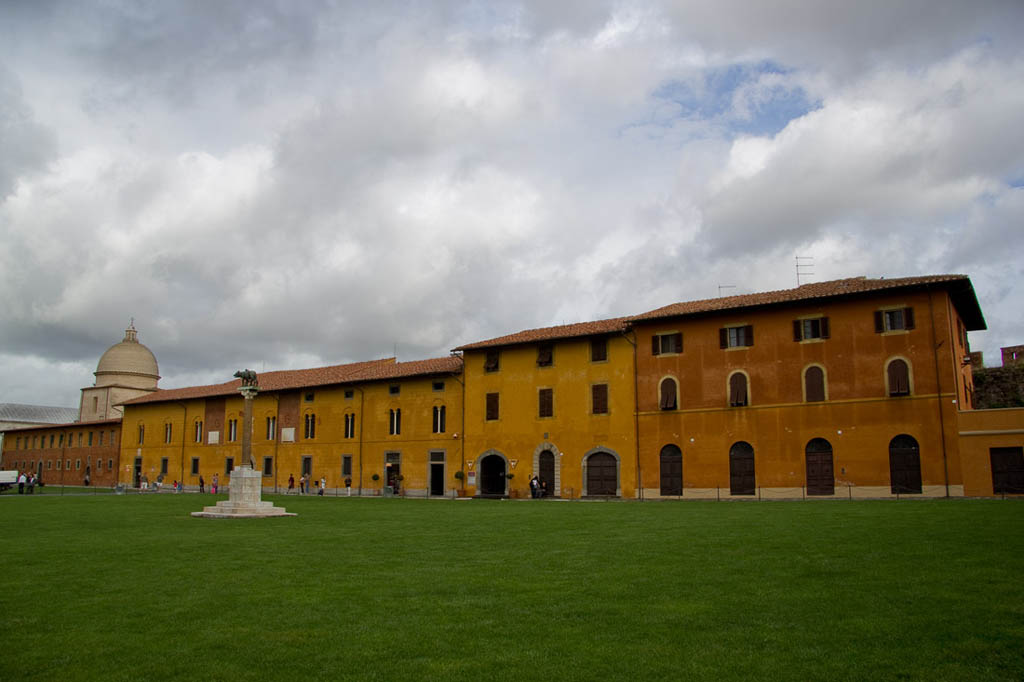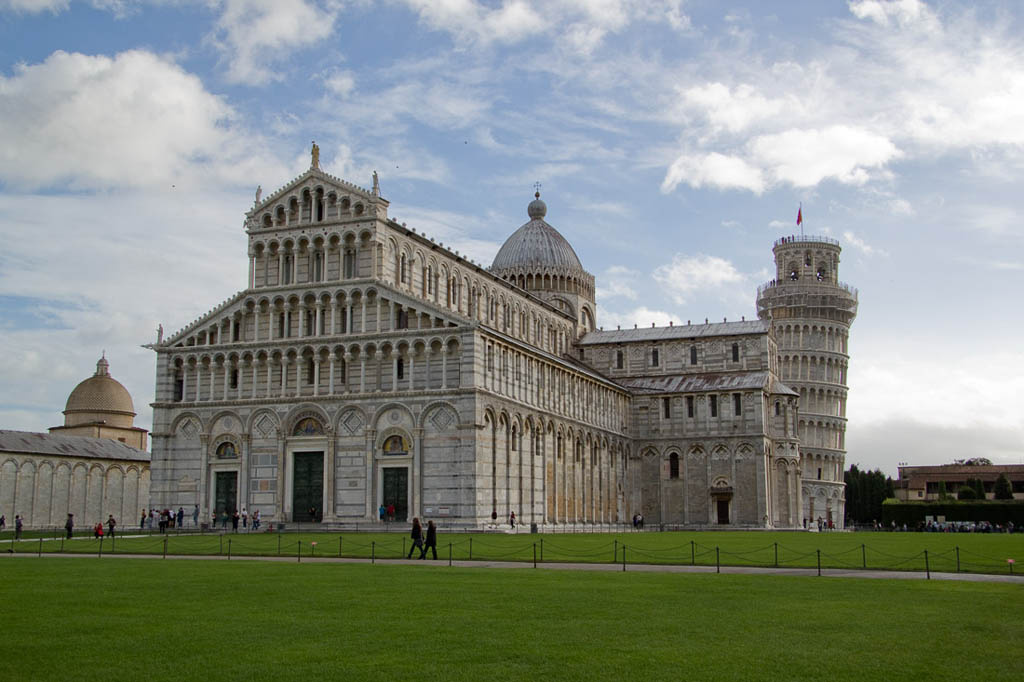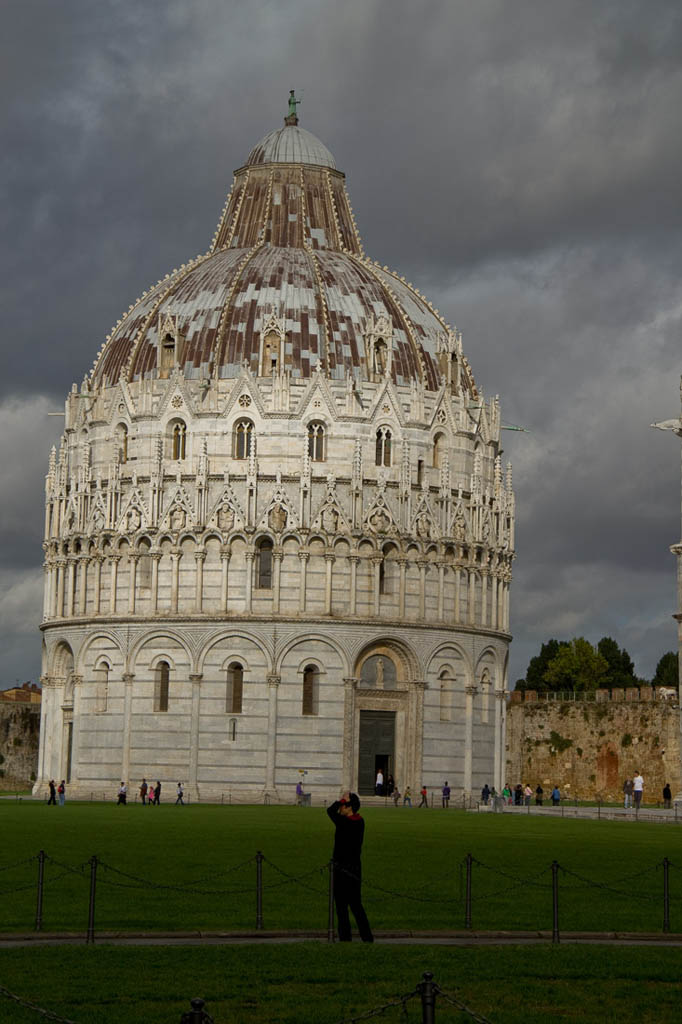 And, let us not forget to point out that McDonald's has the ability to infiltrate any market. Even the across-the-street-from-the-Leaning-Tower-of-Pisa market.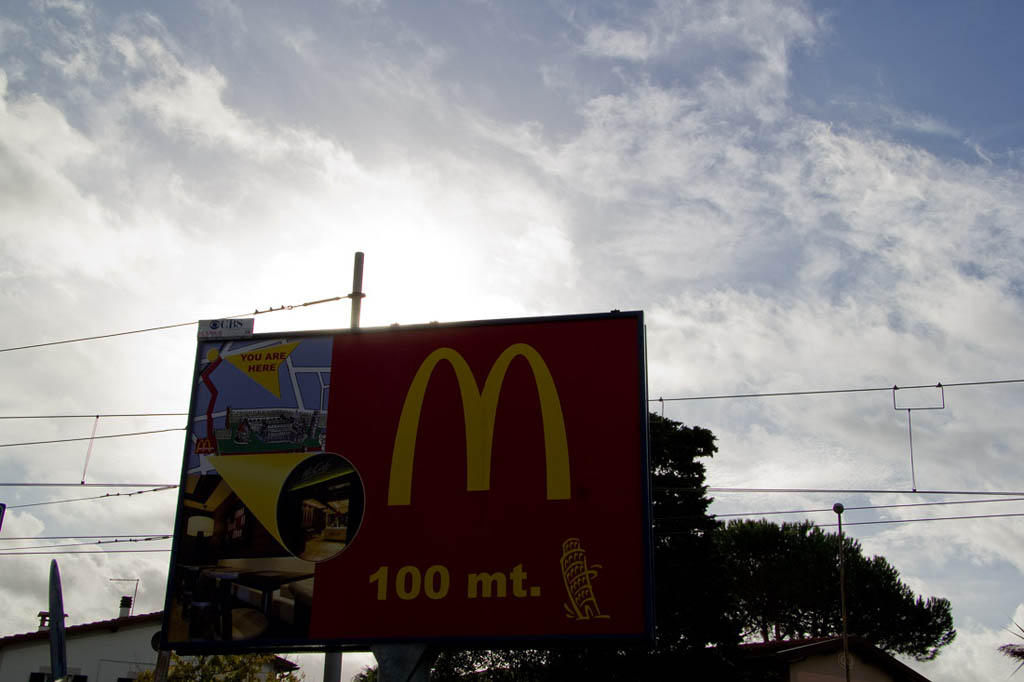 We didn't go up in the Leaning Tower of Pisa, but my sister and her family, who took a separate excursion, did go up in the Tower and she said it was pretty cool.
I always love photographing funny and/or confusing signs, and I thought that this one, near the parking area, was a definite contender for confusing signs: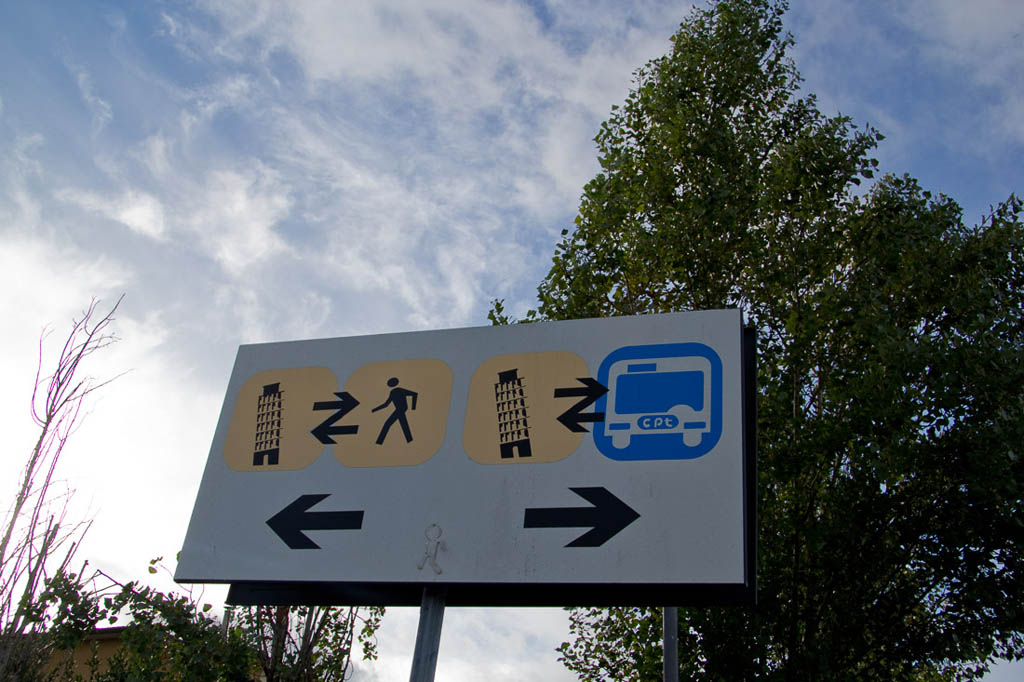 After walking around the Leaning Tower of Pisa, it was time to board our bus to Florence.
Florence, Italy
I had previously been to Florence. It was in 1997, I was 16, and it was my first trip abroad without family. I remember that even as an angsty teenager, I thought that Florence was super cool. One of my greatest memories was seeing Michelangelo's The David at the Academy of Fine Arts in Florence. I just remember how impressive it was. Every muscle was so realistic looking, it was almost impossible to imagine a sculptor so talented. So, I suggested to Ken that the Academy of Fine Arts be one of our stops in Florence. (Again, like Pisa, the excursion didn't include any guided tours, just transportation to the city).
We booked tickets online to get into the museum, months before we left on our trip. Pretty much right after we reserved the excursion. That was a pretty big gamble because we had no idea, for instance, how long our stop at Pisa would be and what time we would arrive in Florence. Well, as luck would have it, the time we selected was perfect. We arrived just in time to enter the museum, avoiding the VERY LONG line to buy tickets.
Unlike my trip to the Academy of Fine Arts in 1997, photography was no longer permitted. However, pretty much everybody else seemed to be taking photographs. And it didn't seem to be very enforced. And even when it was, somebody just came up to you and asked you to stop taking pictures. So, right or wrong, I made sure my flash would not fire, and snapped a few pictures inside the museum, including some of The David.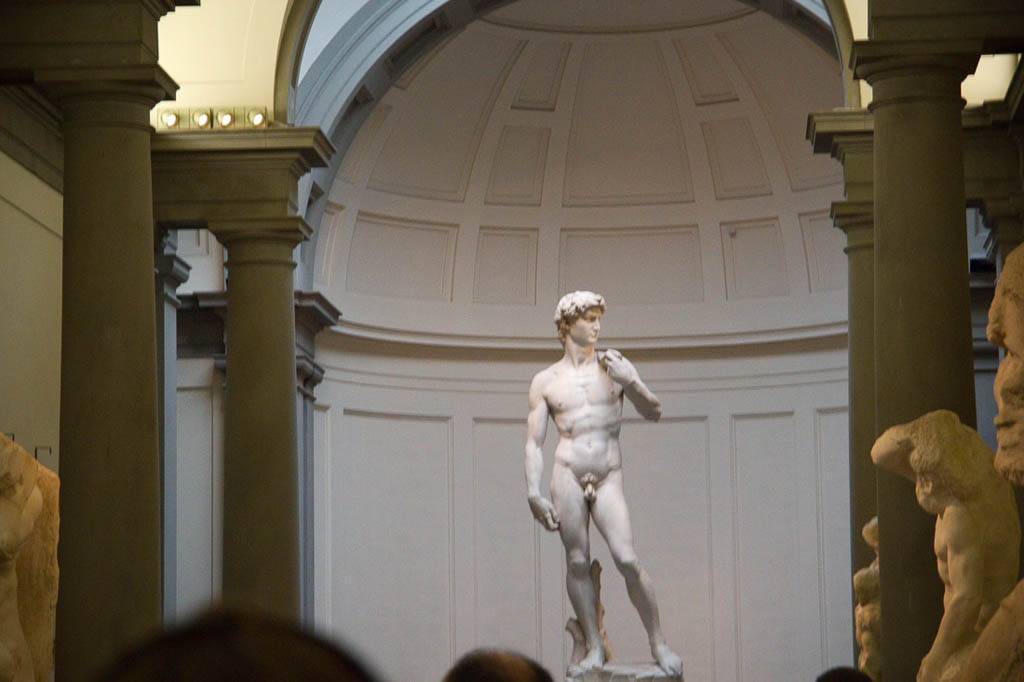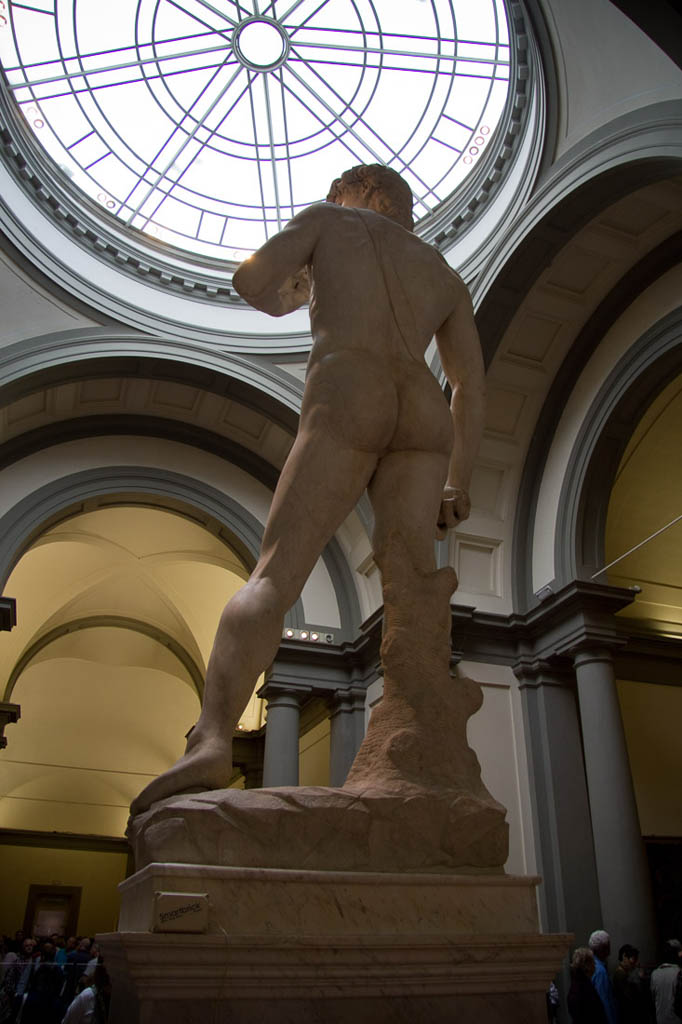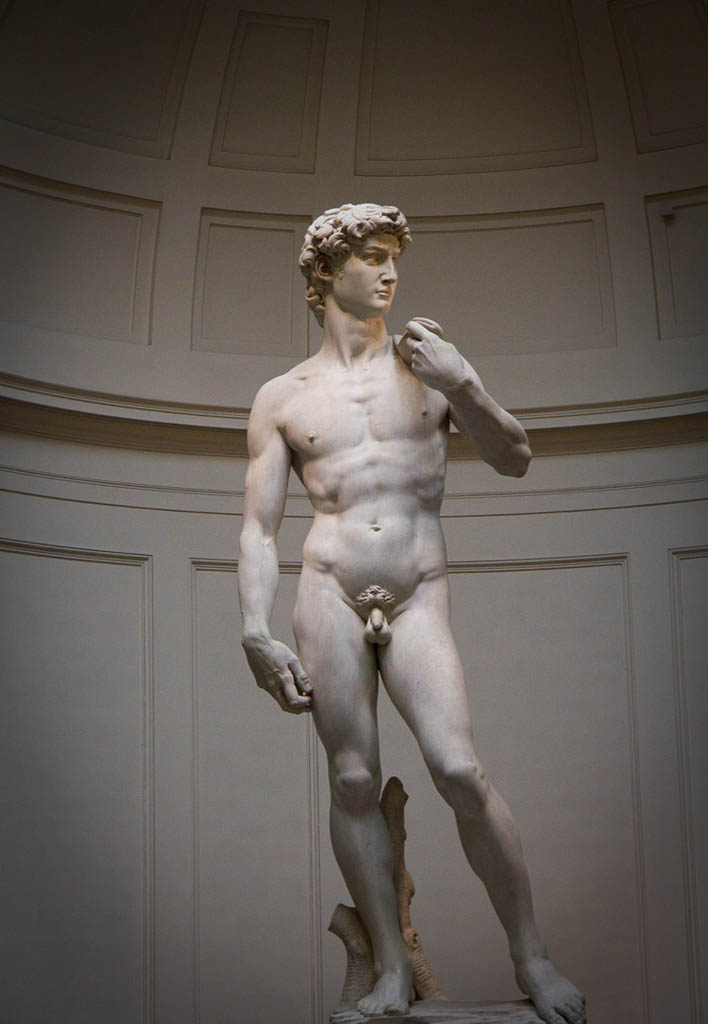 We walked around the museum for quite some time, but I respected the photography rule for pretty much the rest of the museum. Just taking a few here and there.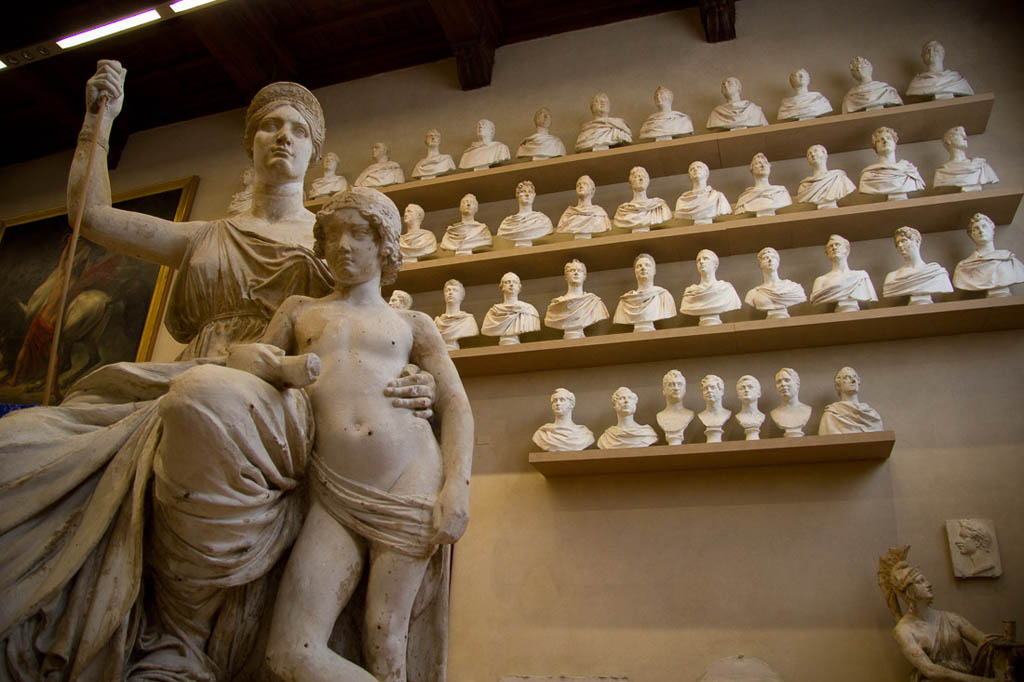 After leaving the museum, we still had some time to walk around Florence.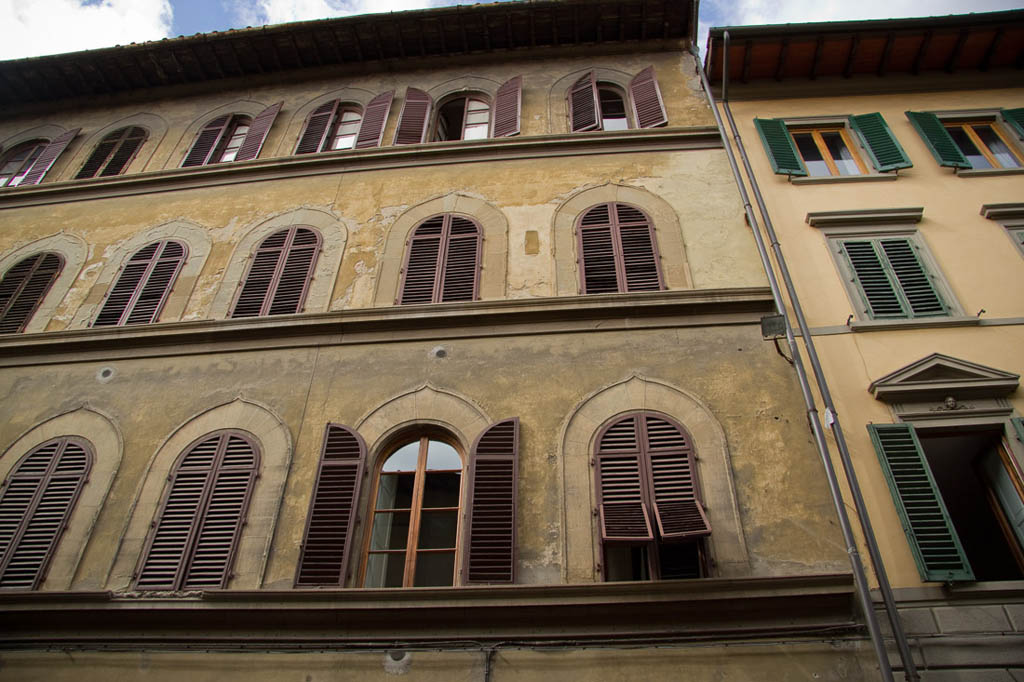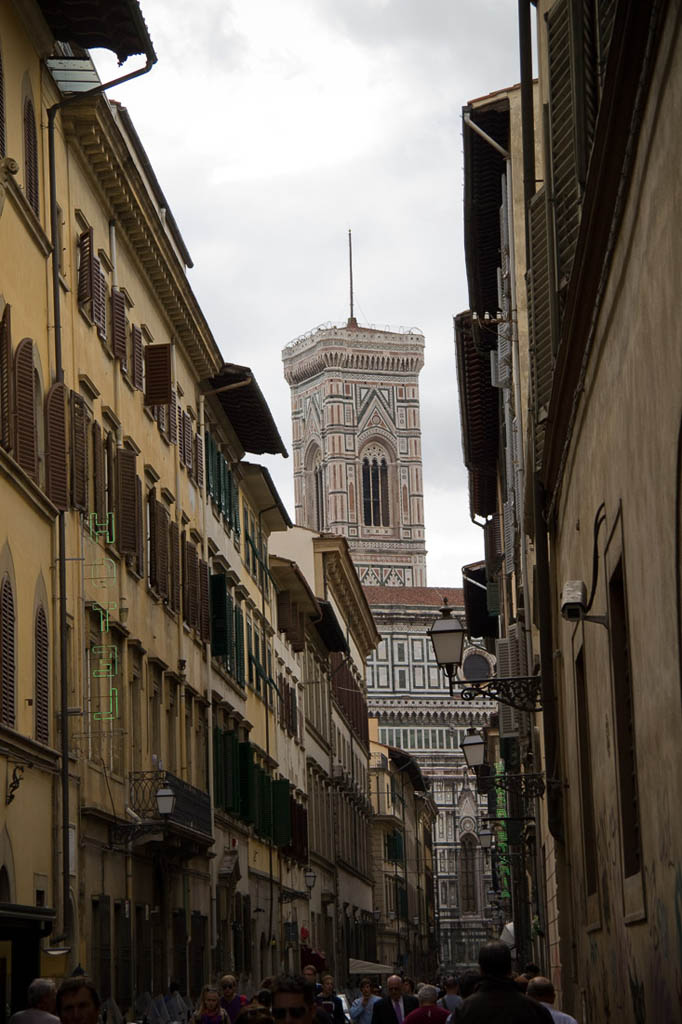 We walked toward the Duomo di Firenze, a stunning structure in Florence: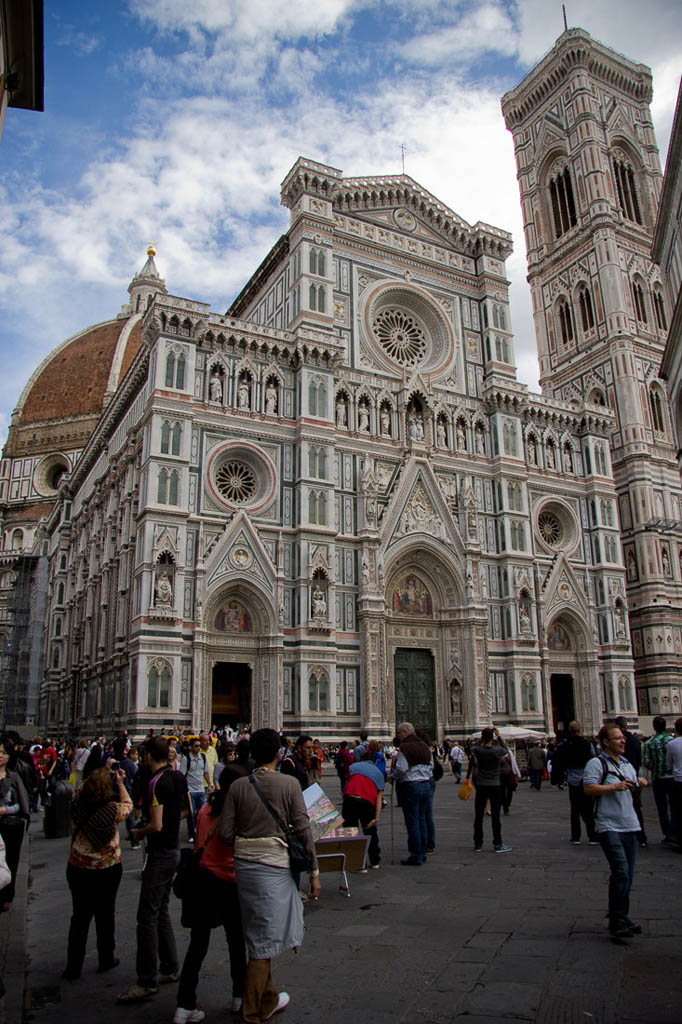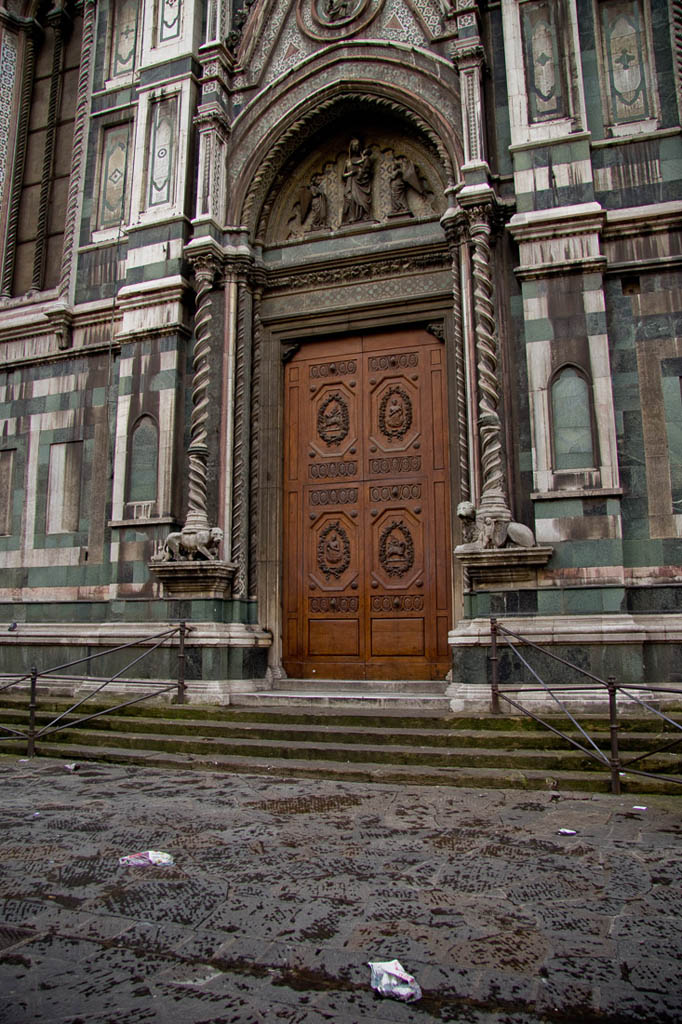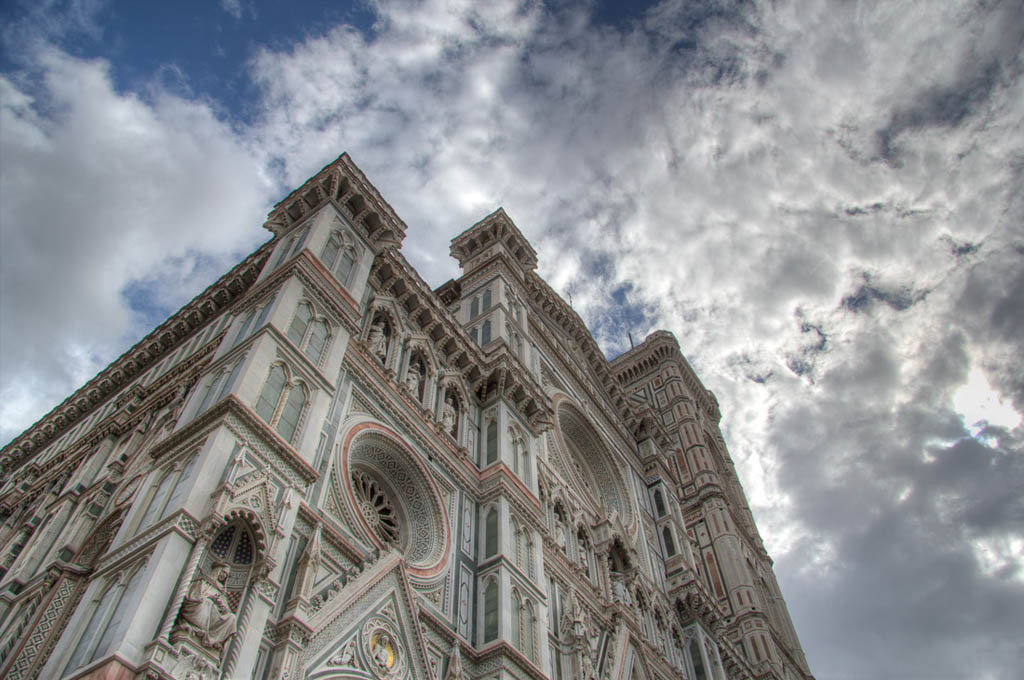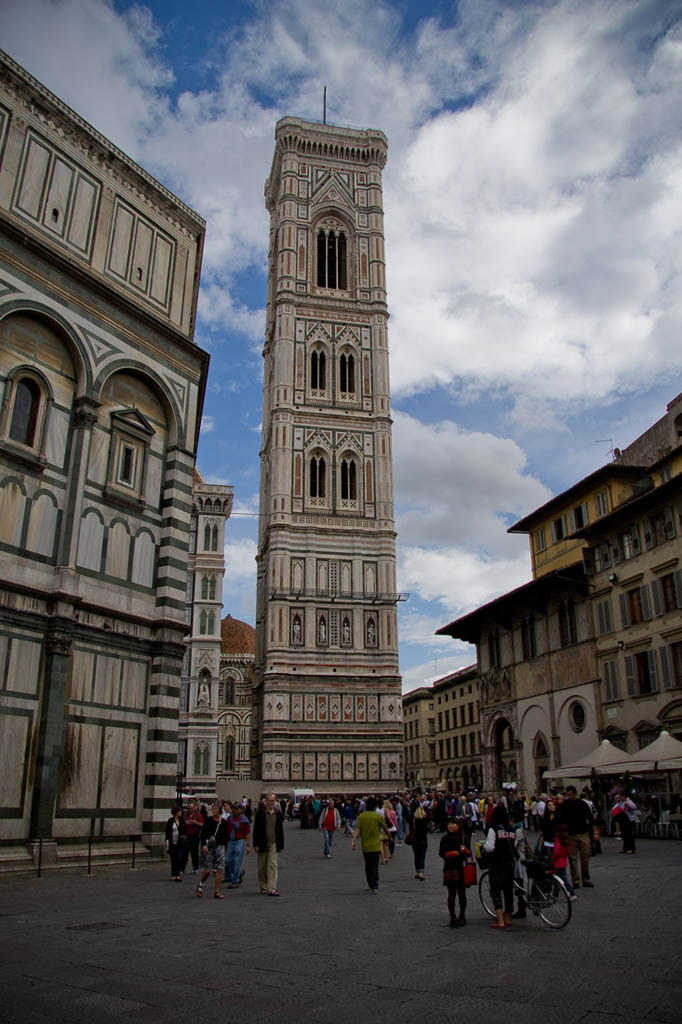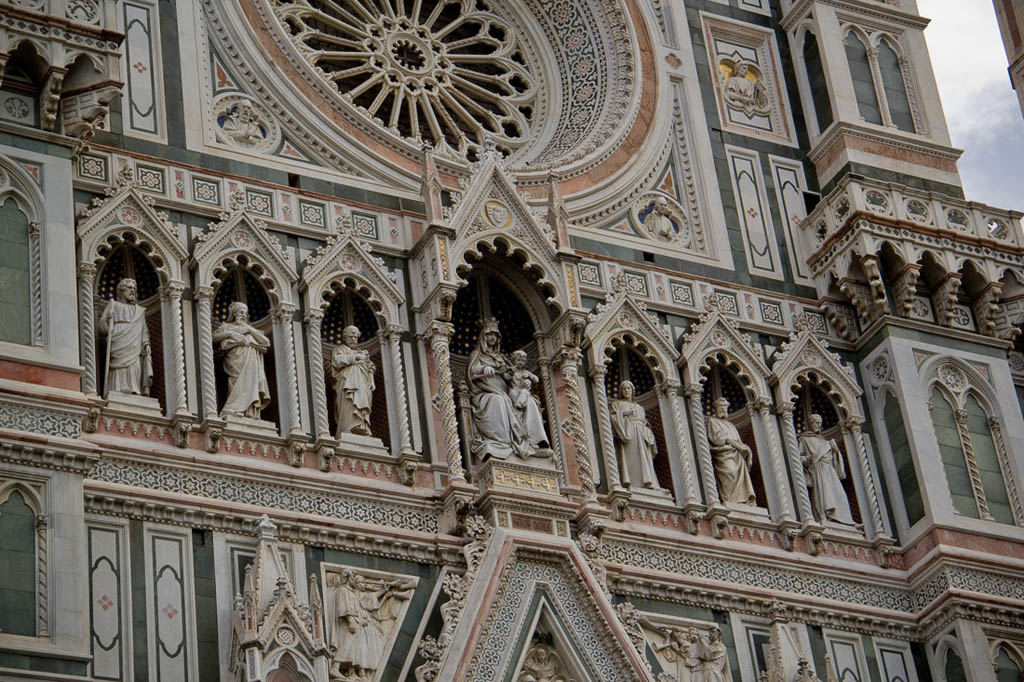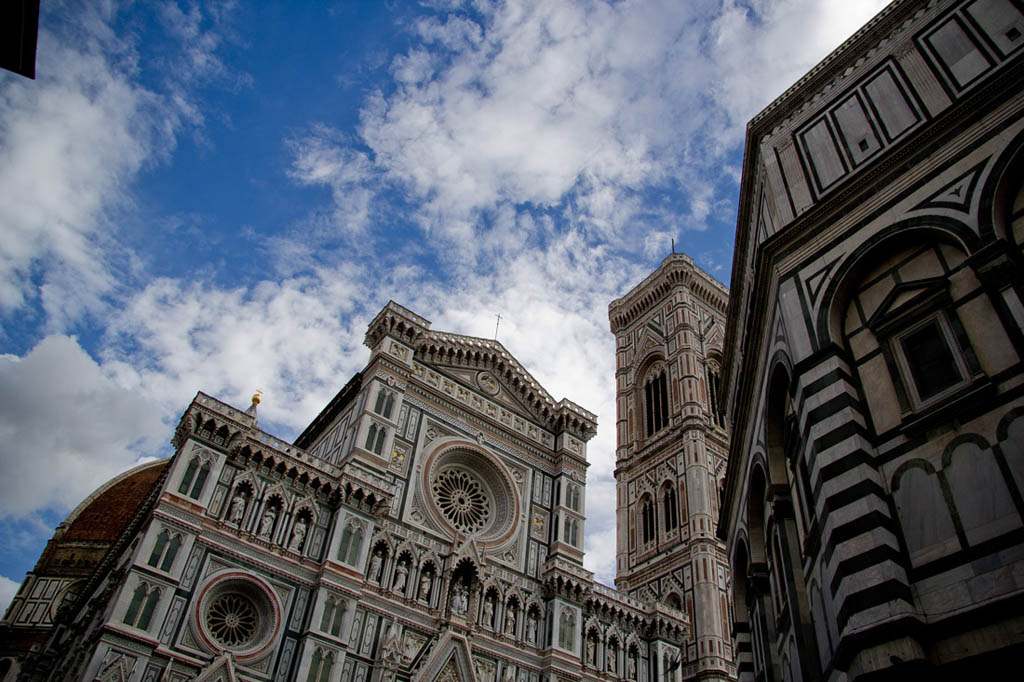 And then we continued on to the Piazza della Signoria: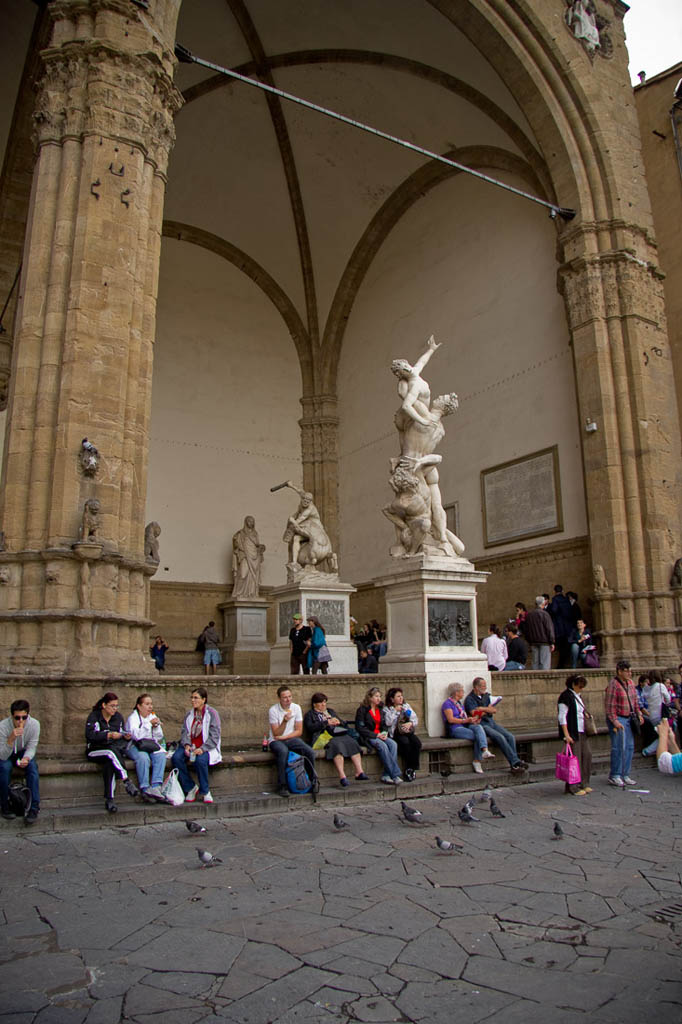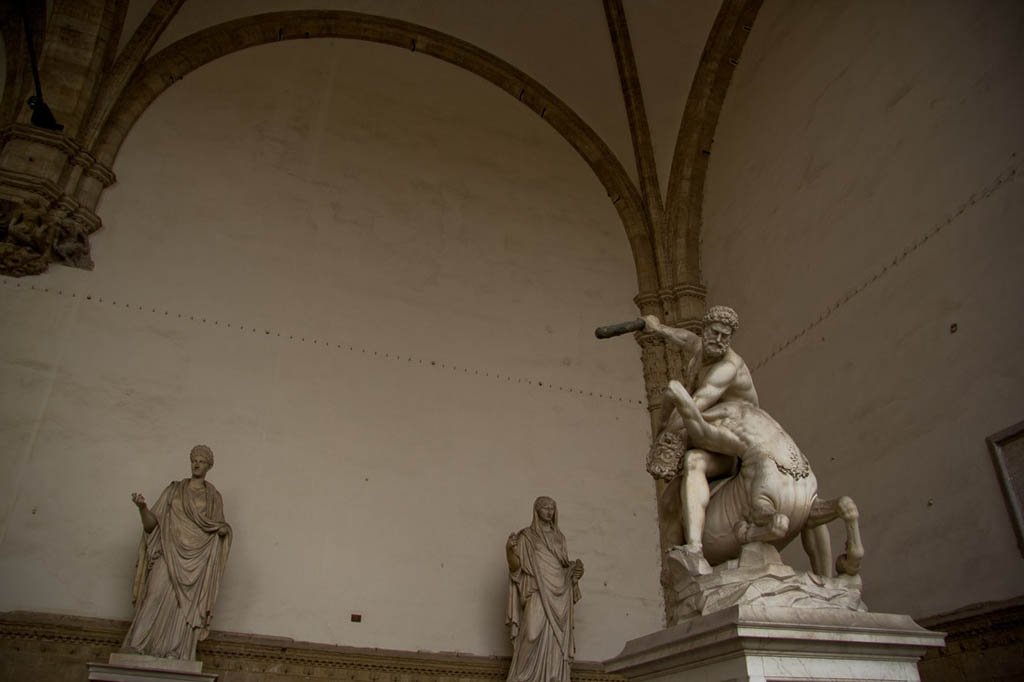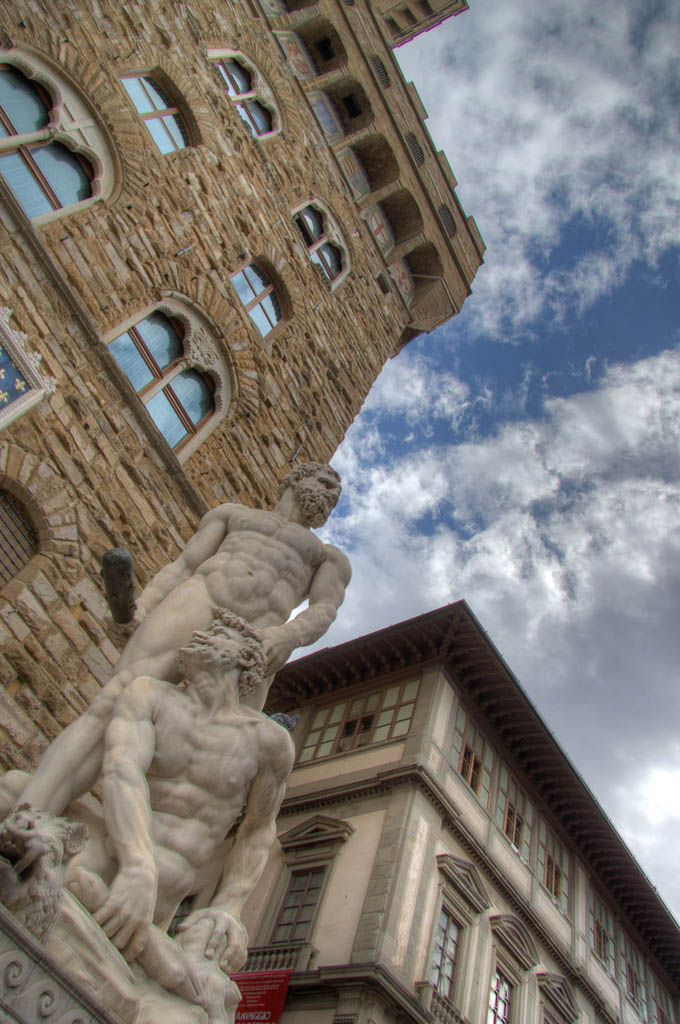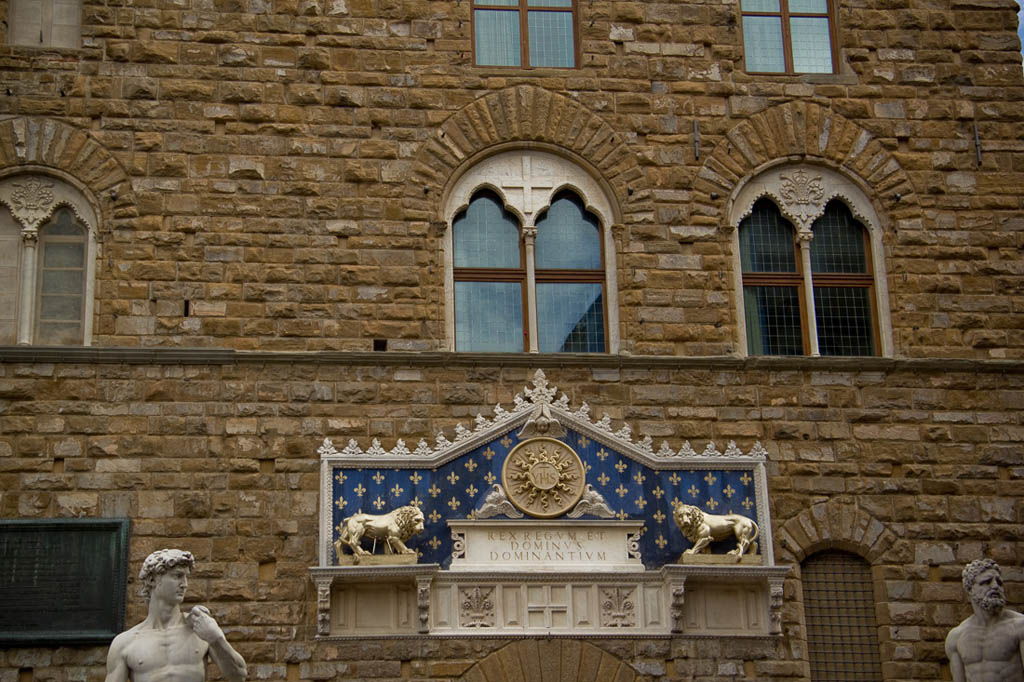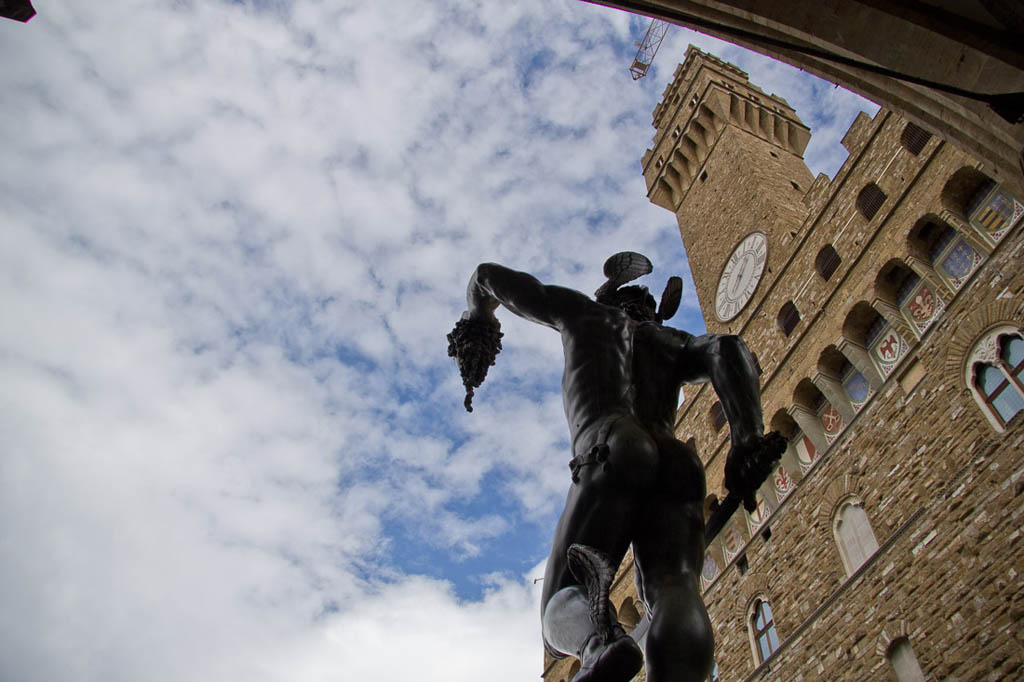 The Michelangelo's The David, which we had just seen in the museum, had originally been housed outdoors, here in Piazza della Signoria. Today, a replica stands where the original was located. The original was moved the the museum in 1873.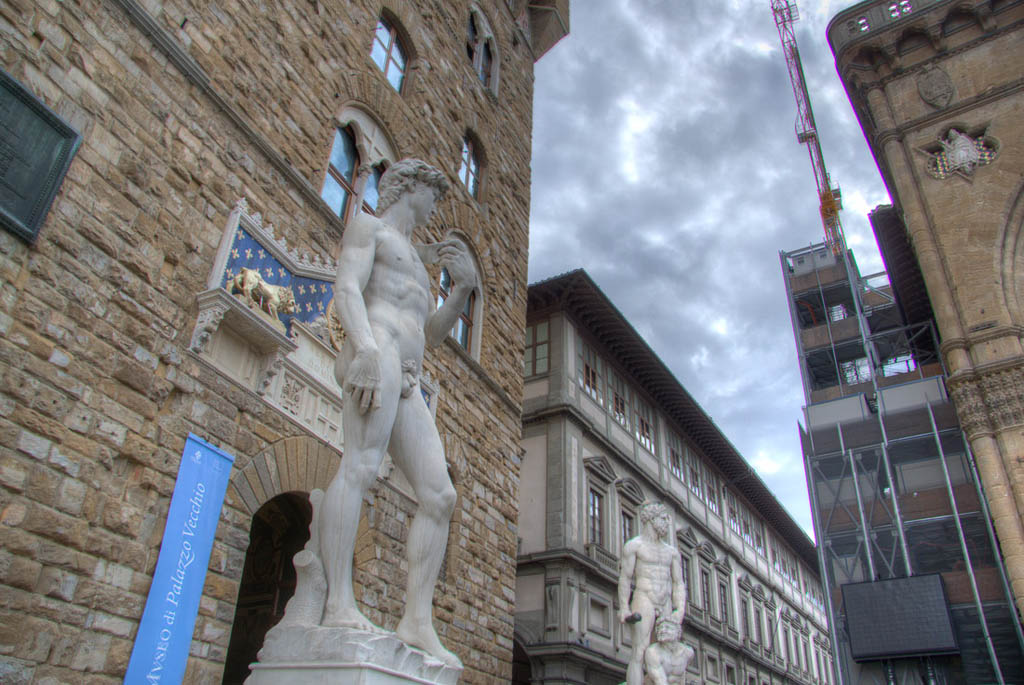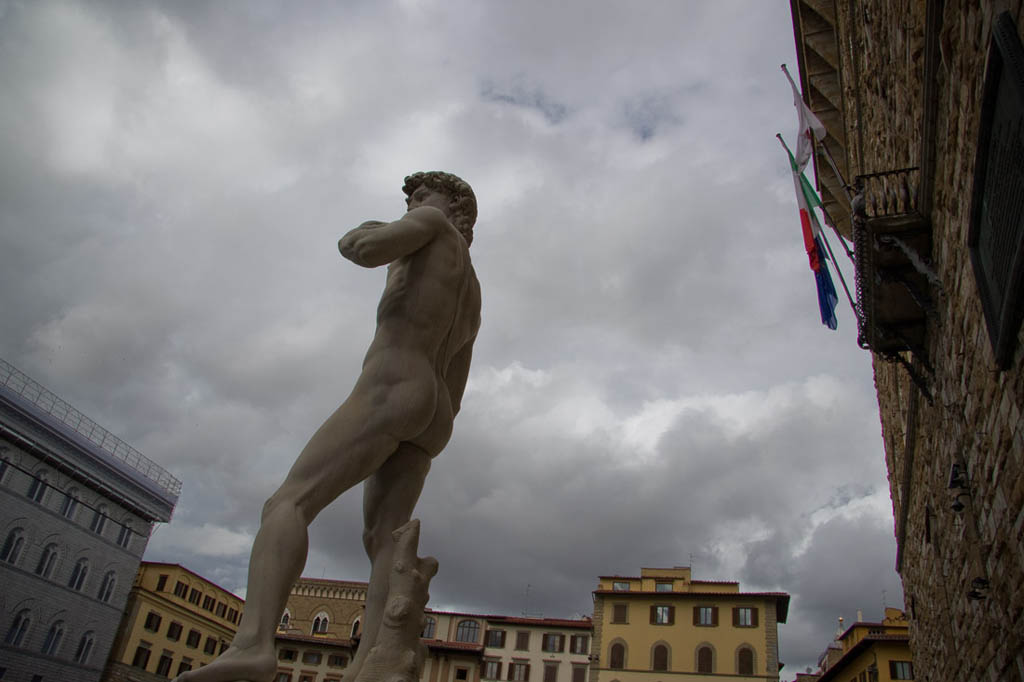 Being so limited on time, we weren't able to stop at the Uffizi Gallery in Florence, but we will defnitely go there on a future visit! We did walk through the courtyard of the Uffizi: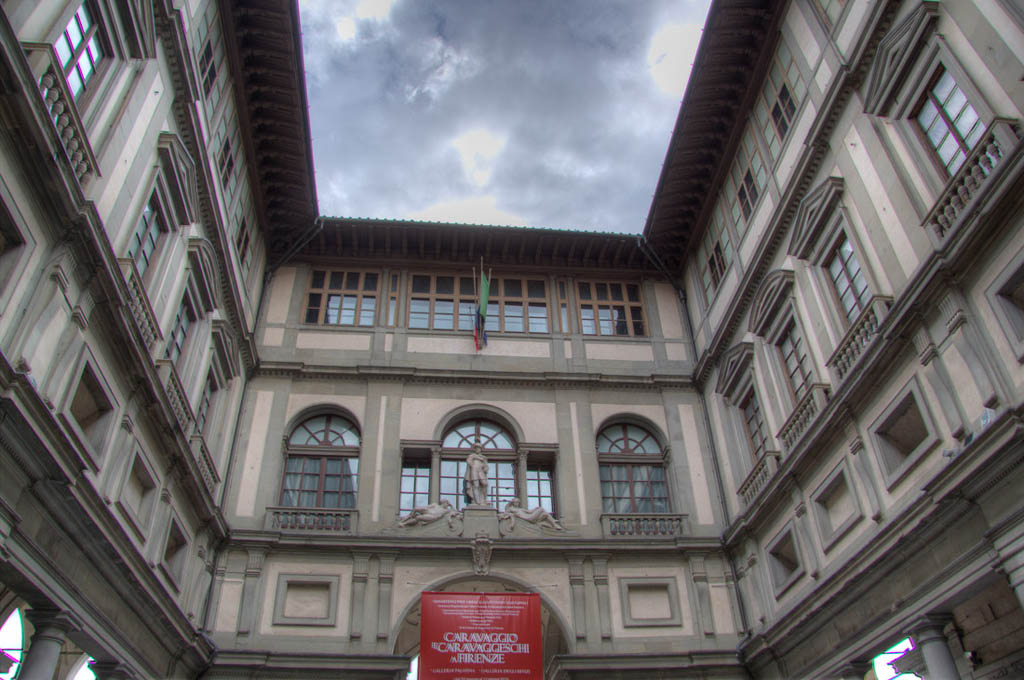 We walked around Florence's Arno River: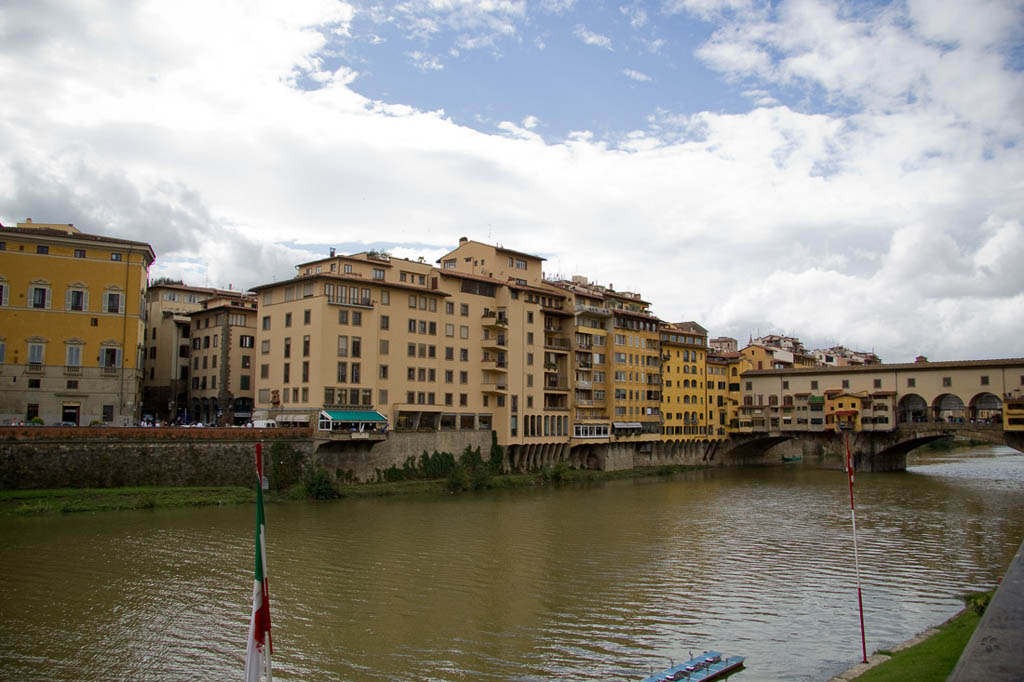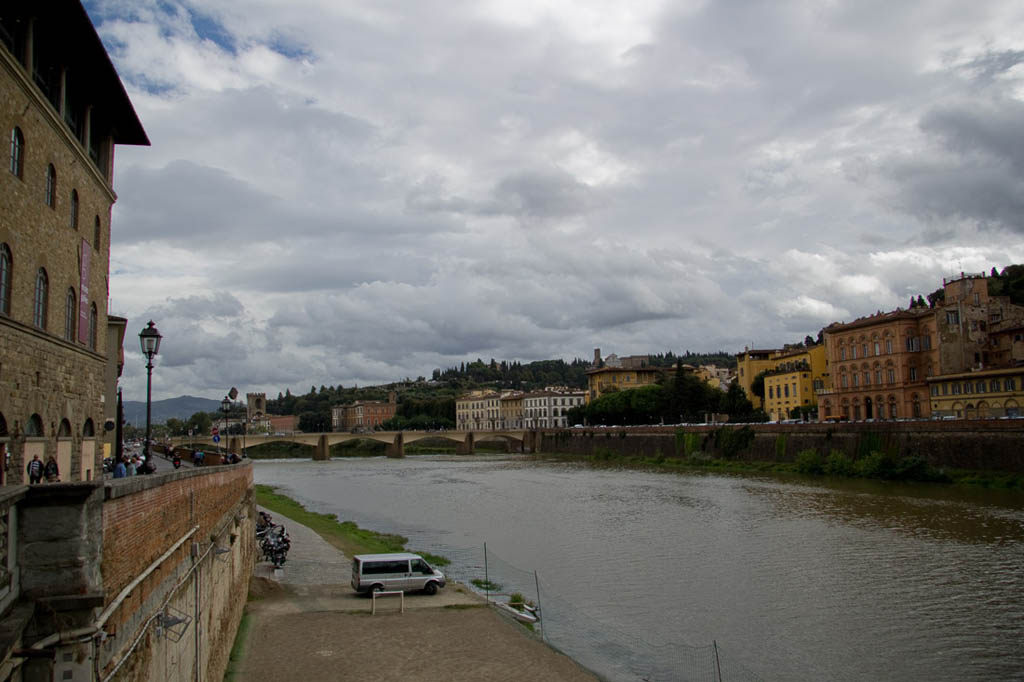 We ended our walk around Florence in the Santa Croce Square, home to the Santa Croce Cathedral: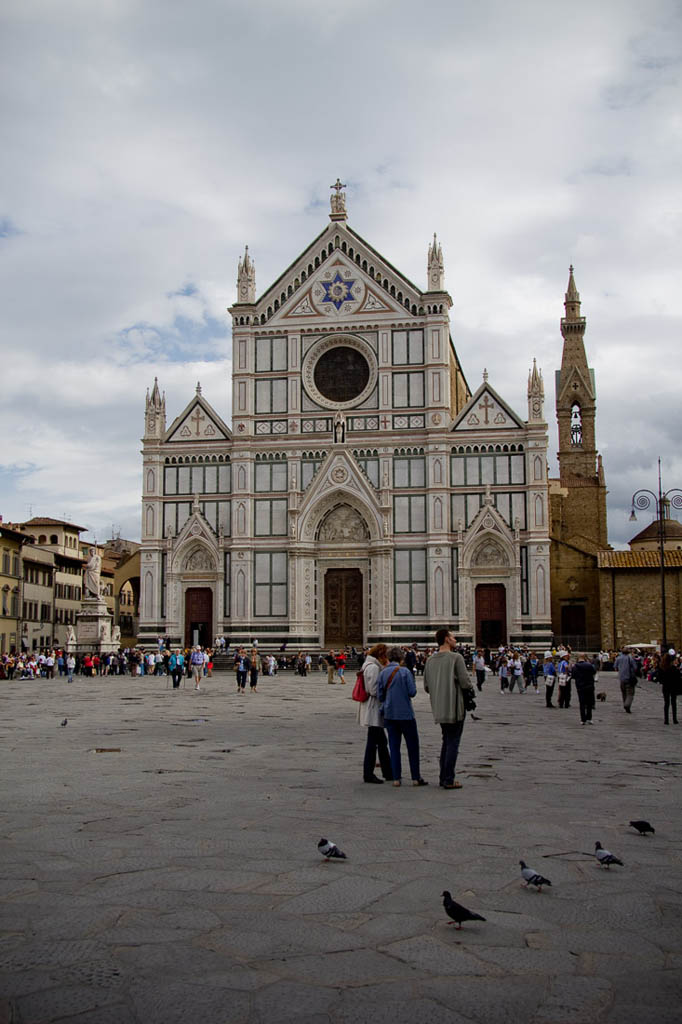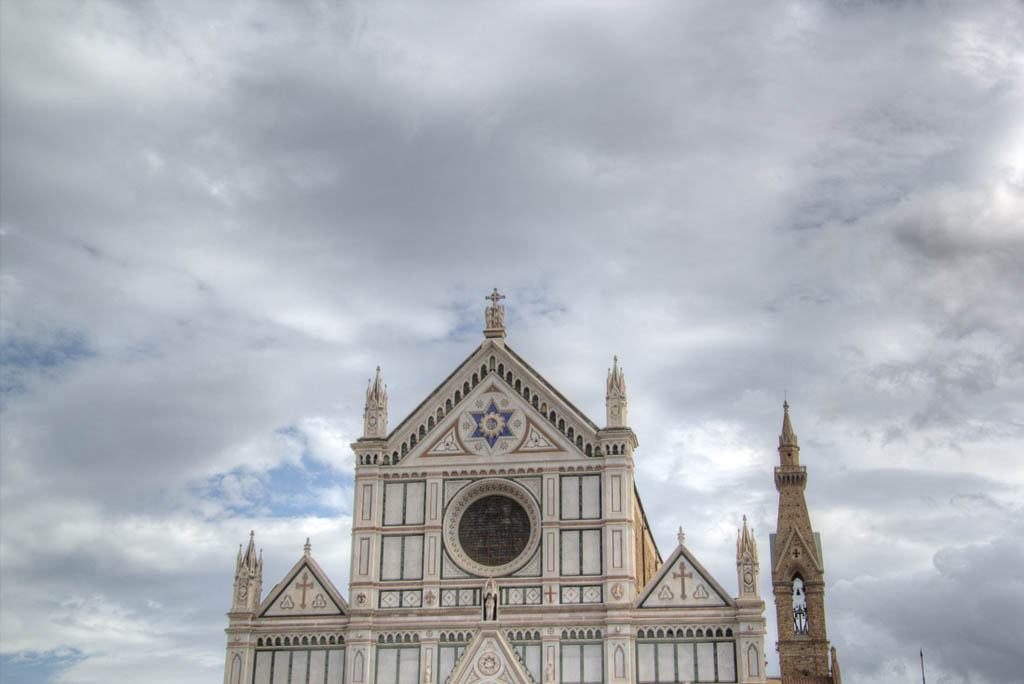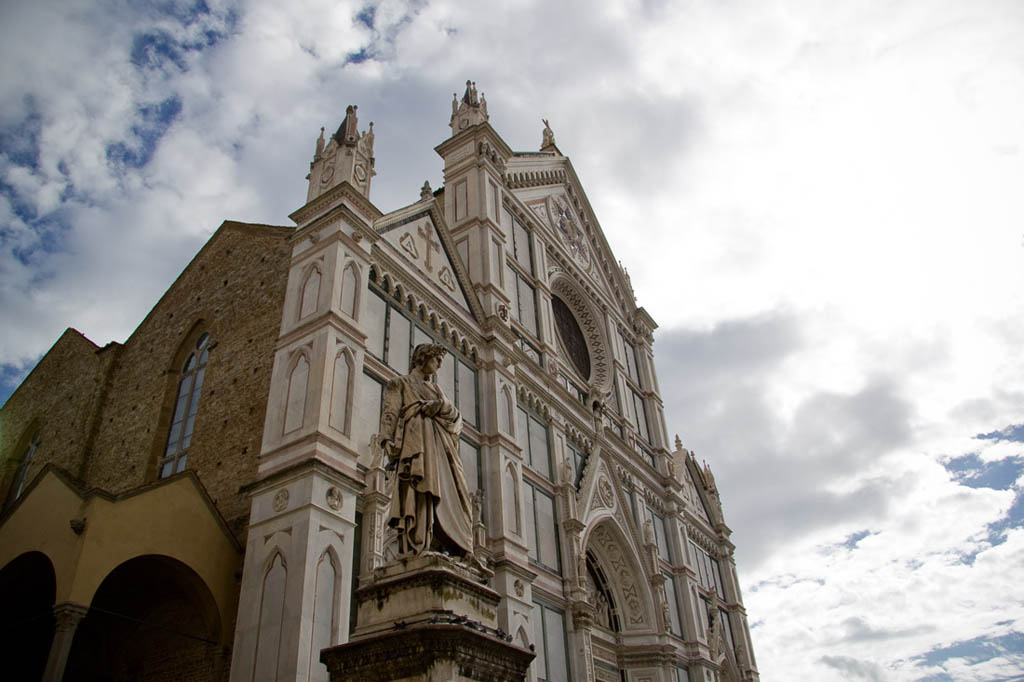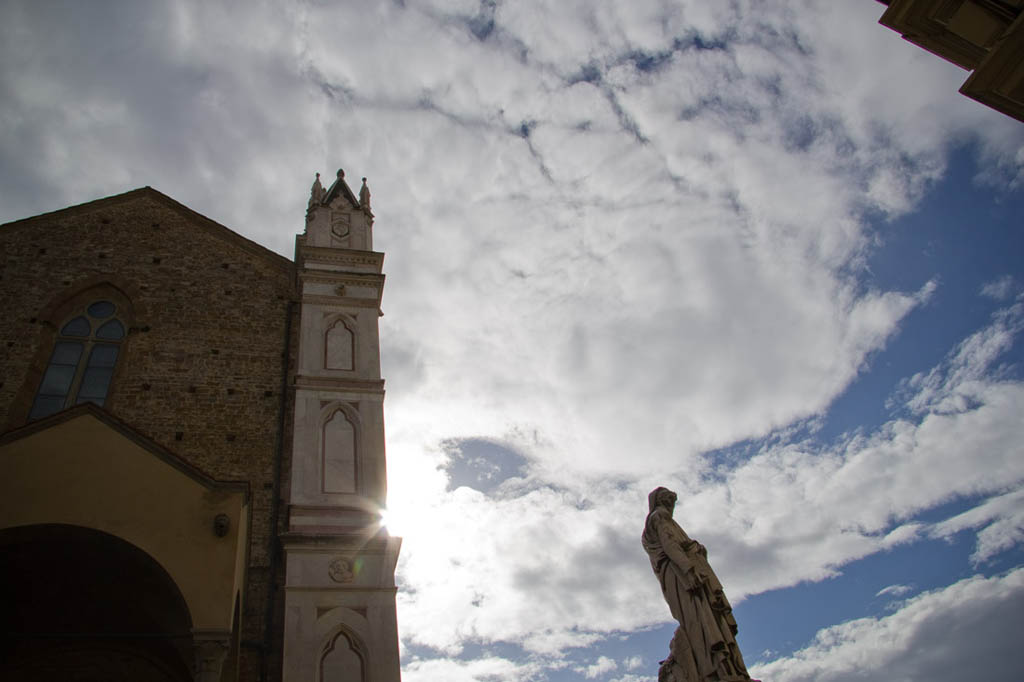 We had time to grab a great pizza lunch, and then it was time to board the bus back to Livorno and get back on the cruise ship!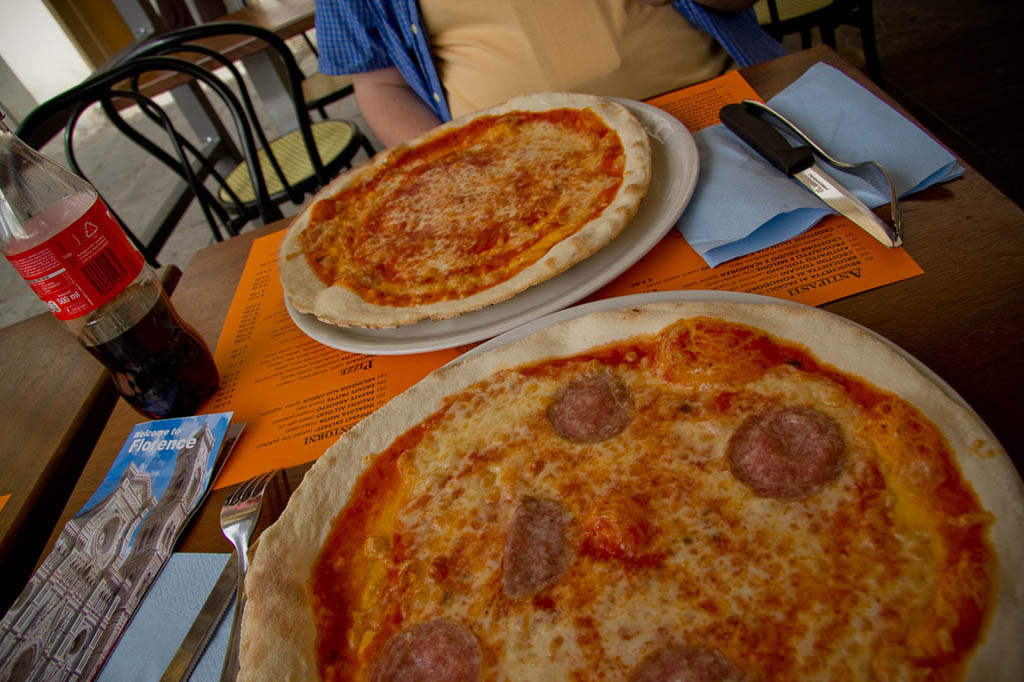 Rome was next!