This post may contain affiliate links. Please see my advertiser disclosure for more details.
We went camping last weekend at Gifford Pinchot State Park in Pennsylvania (just south of Harrisburg).  It was a relatively short drive from the DC area (except for all the Friday rush hour traffic we hit), and we had a gorgeous lakefront campsite!  So relaxing and just nice to be outdoors!  We stay indoors much too often.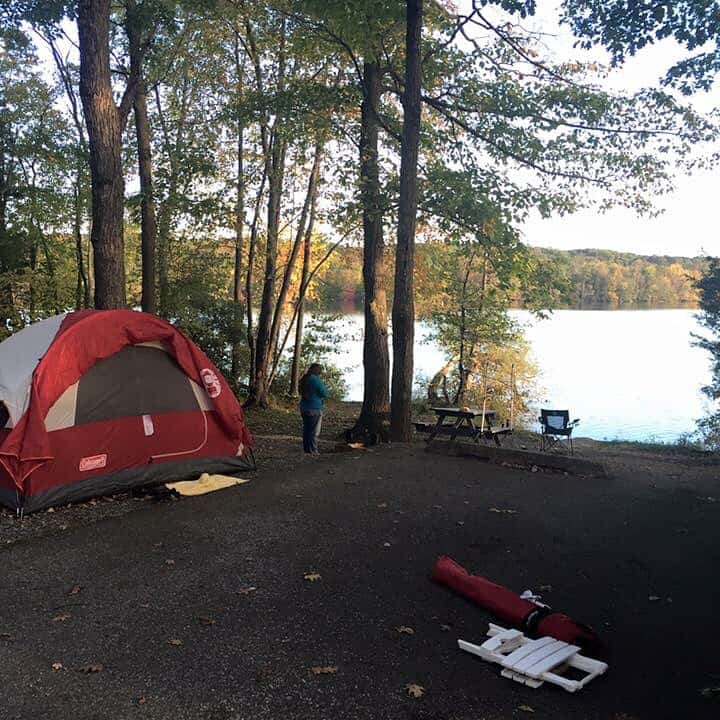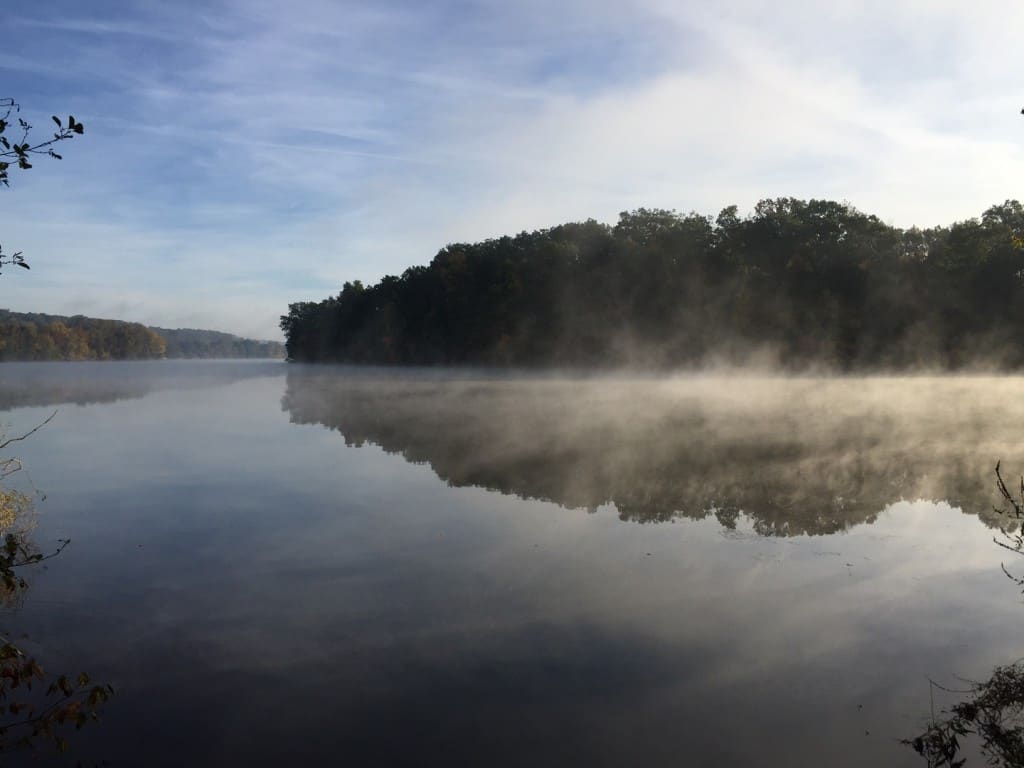 As soon as I get back from a trip, I always start planning another trip.  I can't help myself, it's a compulsion.  I was thinking about another beach camping trip next year, like our trip to Assateague last April.  But I was thinking that May might be a better month since it would be warmer.  Our beach camping at Assateague got pretty chilly at times!
I keep tinkering with different methods of organizing camping supplies, but haven't found the right technique yet.  How do you organize your supplies?
Can you believe that the holidays are right around the corner?  We stopped by the Lego store at Potomac Mills Mall earlier this week and I was already eyeing up some Lego sets for my niece and nephew!  And maybe even a Duplo set for my 2-year-old niece.  I'm worried about keeping  my 2-year-old niece occupied when my family comes to visit for a few days around Thanksgiving, and I figure that Legos could keep her occupied for a few minutes?  One minute?
Speaking of Thanksgiving, it feels like the holidays are right around the corner!  Ken and I are hosting Thanksgiving this year again (like we did two years ago), and I'm already planning menus!
My sister and her family spent last weekend at the Hyatt Regency Hill Country Resort and Spa in San Antonio, TX.  That's the second year in a row they've gone, and they all really love it.  There's apparently a lot to do right on the property.  I might need to go visit that sometime soon!
Did you see this article

about Koko the Gorilla

and her new kittens?  Adorable overload!  Be sure to watch the YouTube video at the bottom of the article.  
I keep trudging through the 4th season of Prison Break, very, very slowly.  That show really jumped the shark after the second season.  I thought the season premiere of The Walking Dead last week was really intense.  Yikes!
Have a great weekend!