This post may contain affiliate links. Please see my advertiser disclosure for more details.
For the first time ever this year, we're hosting Thanksgiving! We've lived in our house for nearly five years, but our kitchen was always so depressing. Last December, we wrapped up our huge kitchen renovation, so now we are ready and raring to put it to good use.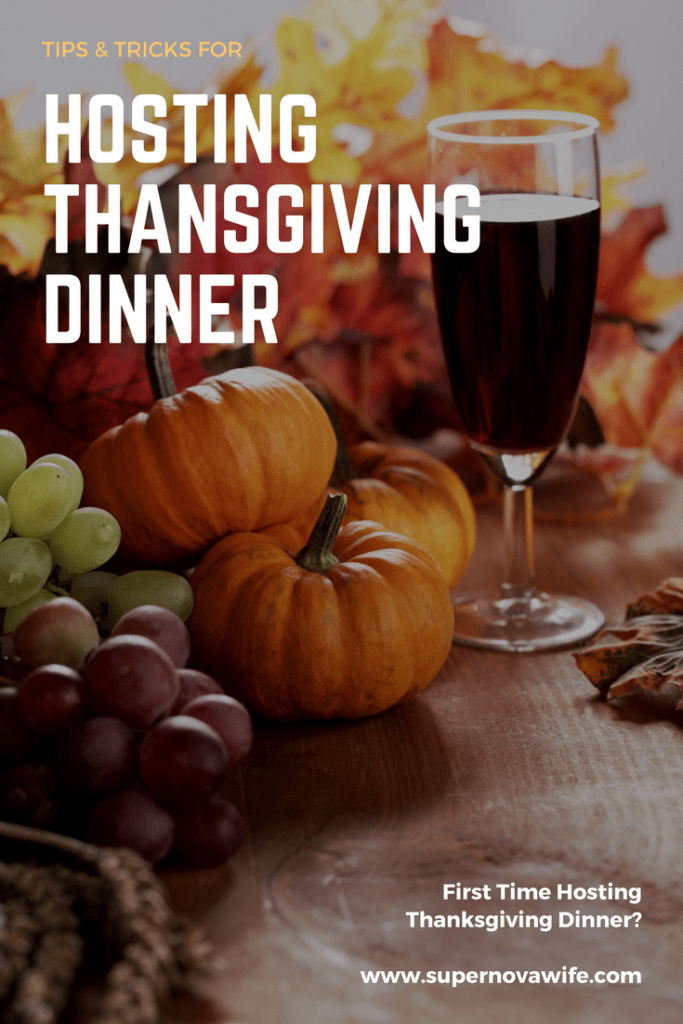 In my excitement, I've already started menu planning for the day! Well, actually I've been planning meals for the entire weekend since my family will most likely be staying with us as well. Ken's family only lives an hour away, so my family would be our only houseguests.
I only have one issue with cooking on Thanksgiving. I'm grappling with how to deal with it as a now Thanksgiving Day host. Brace yourselves.
I don't like turkey.
Any time this happens to come up, folks shake their heads in shock and then the words that come out of their mouth are typically something like, "Well that just means you've never had GOOD turkey." I've sampled lots of turkey over the years. My family never had a strict Thanksgiving Day tradition, so I had many opportunities to try different Thanksgiving turkey. My mom's turkey, my brother-in-law's turkey, my mom's cousin's turkey, my mother-in-law's turkey, restaurant turkey when we've been on vacation, cruise ship turkey when we've been on a cruise during Thanksgiving …
I don't HATE turkey in the sense that it makes me gag (I'm looking at you grape soda), so I'm always open minded enough to sample a few bites, but I'm always just so disappointed at its lack of flavor that I stop eating it. Or, when I was younger, I would coat my turkey slices in ketchup to eat it. Apparently many folks at the dinner table found this offensive and sacrilege, so I stopped eating more than a few tasting bites. After all, there's always so many different types of food to try on Thanksgiving day, so why waste calories getting full on something you don't even really like.
My family has always been very accommodating of this food aversion, so we usually have many main dishes, including a smaller turkey, on Thanksgiving Day when my mom or sister would host it. And I always loved that unique aspect of our Thanksgivings. So, I'm hoping to carry on this tradition. Yes, I'll make a turkey even though I don't really like it, but I'll make at least one or two other main dishes too. I may even experiment with a few turkey recipes between now and Thanksgiving, to make sure I have some practice on cooking it for the big day. Wait, do stores even sell whole turkeys outside of the holiday season?
I'm going to experiment with this brined turkey recipe and, since I absolutely love to grill, I'll also try a Turkey on our Weber charcoal grill. Yummm. Maybe that is what turkey has been missing all these years — a beautiful charcoal grilled flavor. Besides the turkey, this is what else is on our list:
Other main course:
Beef Tenderloin – grilled or oven
Appetizers:
Cheeses, including fondue

Breads and crackers

Veggie Tray (store bought)

Pizza Dip (A family favorite)

Spinach Dip (another family favorite)

Shrimp ring (store bought)
With all these appetizers, I'm debating whether we need salads or anything, so I can re-visit that later.
Side Dishes:
Mashed Potatoes

Green Bean Casserole (Ken's mom can bring)

Purple pickled cabbage (A favorite german dish of my husband's family. I like it too now!)

And a few others, TBD. I've been scouring my saved Pinterest recipes recently. Seriously, does anyone else think that their Pinterest boards just become bottomless pits of ideas, never to be revisited again? As I looked through my Food and Recipes board, I was like, "Whoa! There's some tasty ideas on here!"
Desserts
Pies (ordered from local amazing pie shop)

Homemade Banana Bread

Trays of various homemade cookies

Fruit and Fruit dip

One or two 8-inch round cakes, something simple that I've made before.
There you go. I'm stuffed already just thinking about it. But, at a minimum, we'll have 14 people. That number could jump to 21 if a few other relatives decide to come too. And I figure, these were mostly all recipes we'd cook for Thanksgiving even in our very small family. It doesn't take any more work to scale up a recipe if you're going to be making it anyway! Except the need for fridge space.
What are your Thanksgiving Day favorites?