This post may contain affiliate links. Please see my advertiser disclosure for more details.
I've now had my standing workstation at work for a month, and I really like it.  I stand for about half to three quarters of the day.  The remaining time is spent sitting.  I like it so much I'm considering a standing desk for home!  But …
Earlier this week, I broke my second toe on my left foot!  It hurts!  So I haven't spent much time standing this week.
How did I break my toe, you might ask?  I was at WWE Monday Night Raw at the Verizon Center (see the next bullet for that whole story!).  Our row was crowded, so I decided to climb up to our row by standing on a seat in the less crowded row in front of our row.  I stepped in the wrong part of the folding seat, and the seat folded back up, and both my feet slipped vertically.  My toes, pointed down, jammed right into the concrete floor.  Ouch!  Right now it's a lovely dark purple.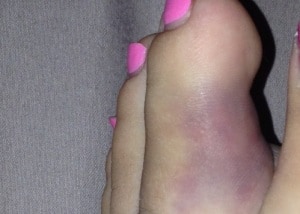 My 8 year old nephew is a huge WWE fan.  It is all the rage amongst his elementary school friends.  Last month, when we asked him what he wanted for his birthday, he said he wanted some more WWE action figures.  I hate how junky those things are, and that got me thinking about other WWE related things.  And wouldn't you know it, Monday Night Raw would be here at the Verizon Center in DC on June 23, less than a month after his birthday party!  So, he flew down here by himself the other day (now his third time flying by himself!  He's a pro!), and we went to Monday Night Raw.  To be honest, I thought the in person event was even sillier and faker looking than watching it on TV.  But, my nephew had a great time, so that's all that mattered to us!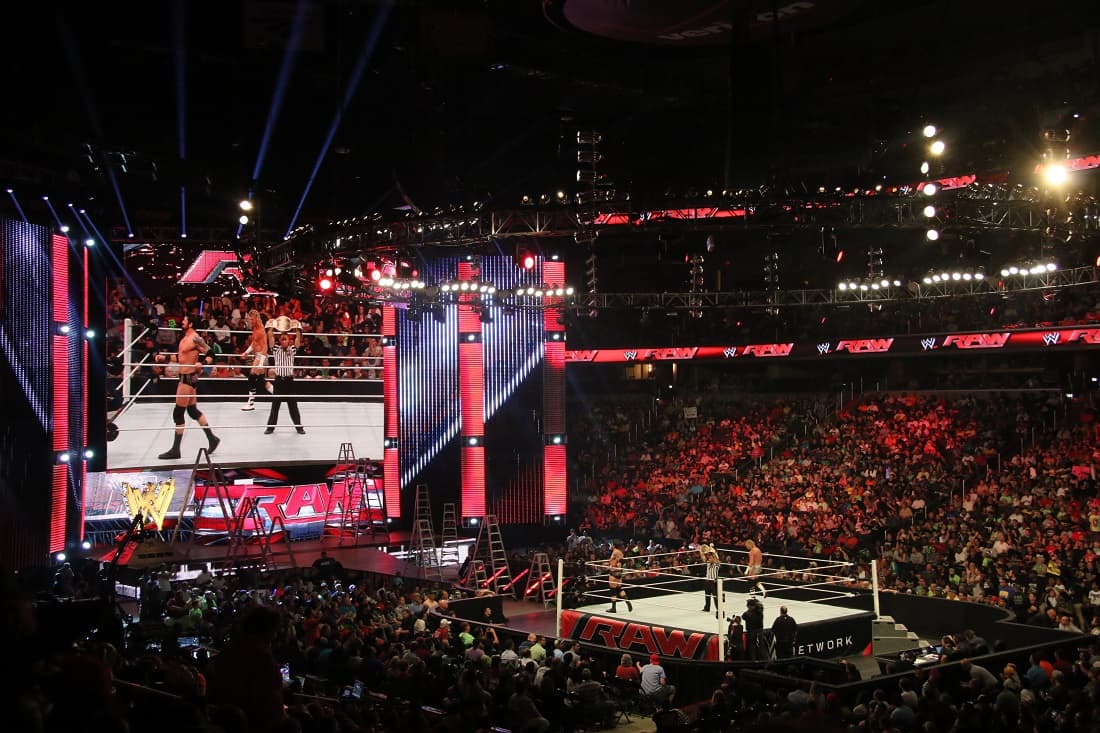 Do you share covers with your spouse?  Ken and I have always used separate covers — two twin size duvets.  When we travel, we always request a second blanket so we don't have to share covers at the hotel.  A lot of people seem to think this is weird, but we both think it's fantastic!
Speaking of beds, do you make your bed every day?  With the exception of my college dorm, most of my adult life has not involved making the bed.  In college, since the room was so small, I liked making my bed because it made the dorm room feel neater and more homey.  But now that bedrooms are separate spaces, the bed remains unmade!
My first experience using the smoker last week was AMAZING.  The ribs and corn on the cob were delish!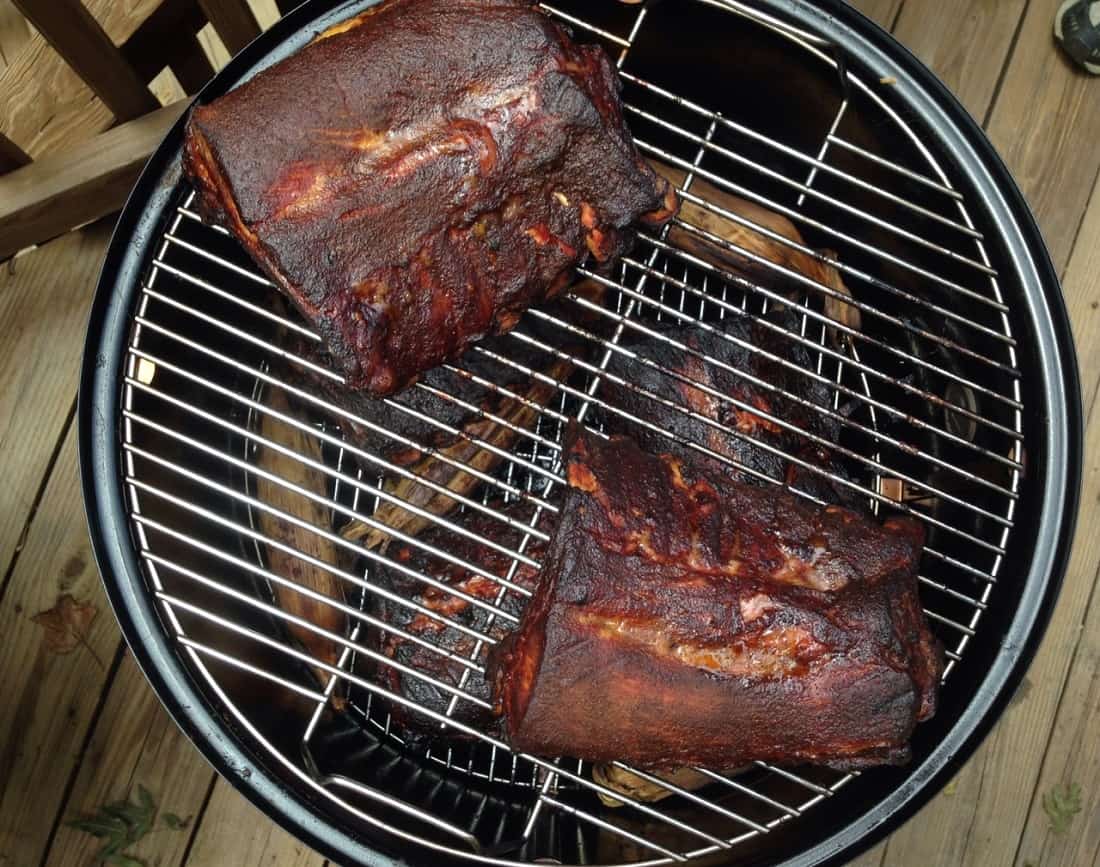 I'm always pretty behind the curve when it comes to reading popular books.  Twilight? Just read those books in 2012.  The Girl with the Dragon Tattoo series?  2011.  Right now I'm just getting started with Divergent.  To be honest, I thought it was starting pretty slow.  But now that I'm about 55% of the way through (thanks Kindle for your precise measure!), I'm finally getting into it.  Oh, but the one series I was ahead of the curve on was the Hunger Games series!  I read that pretty early on!