This post may contain affiliate links. Please see my advertiser disclosure for more details.
Two weekends ago I went to Pittsburgh to visit family for Easter.  Pittsburgh's airport had this cool transformer-type thing on landside.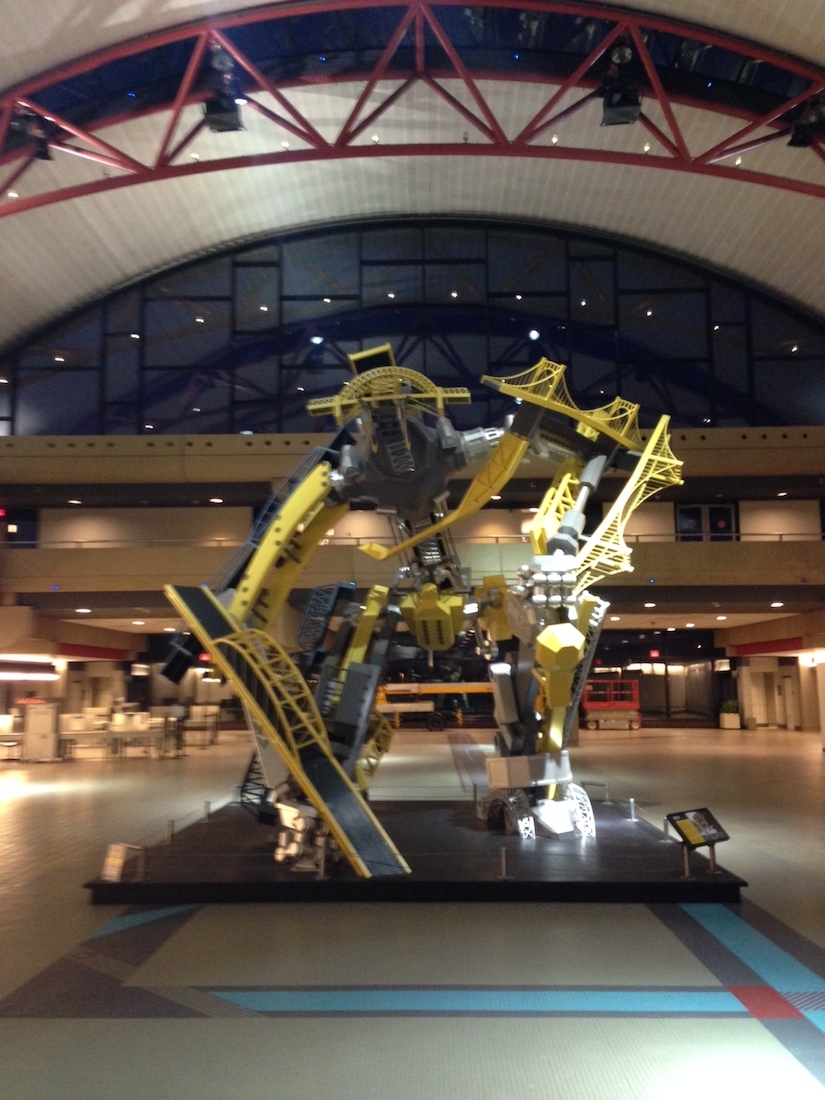 Also in Pittsburgh over Easter weekend, I did some Easter egg decorating with my niece and nephew.  (Well, mostly just my nephew since my niece is only 11 months).  The Martha Stewart tutorial for glitter eggs were a lot prettier (and less messy!) than mine.  On a related note, we used food coloring this year instead of one of the usual Paas decorating kits.  The food coloring resulted in much brighter colors than the Paas kits!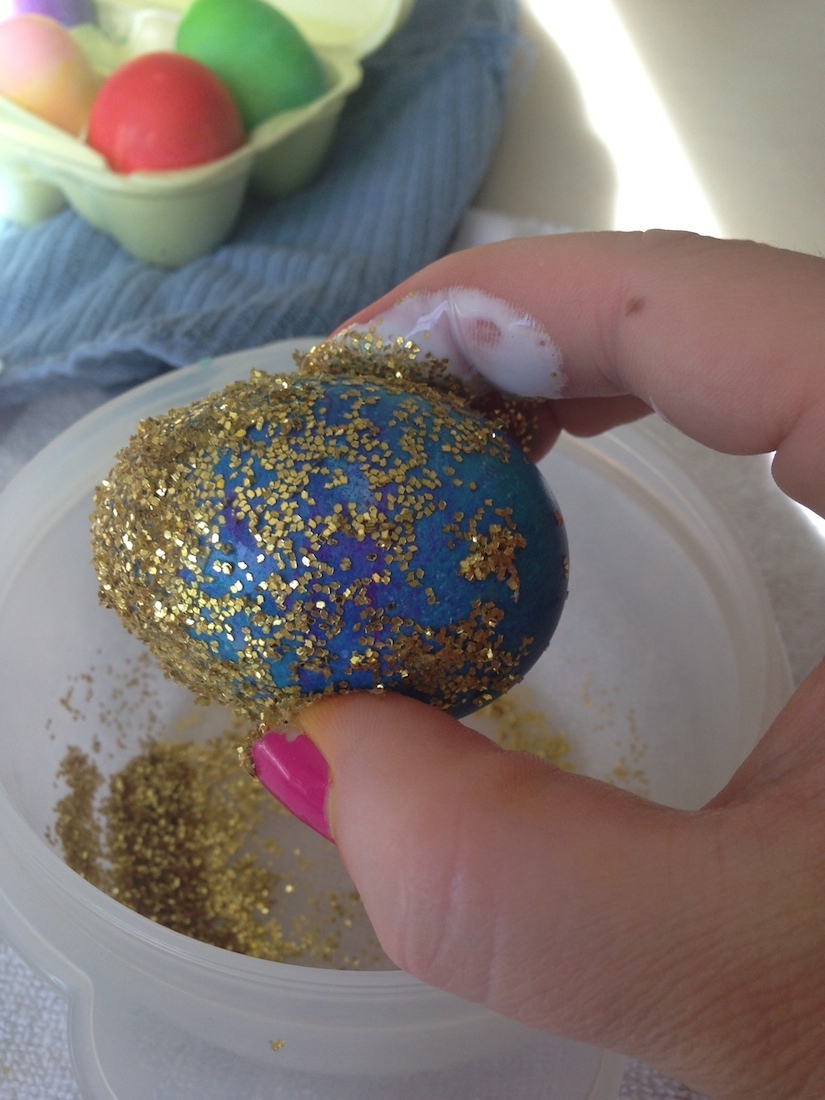 We got a crazy amount of rain here in the DC area this week! This video of a road collapsing in Baltimore is just astonishing!
Do you ever use a public restroom stall and find that there are two very new and full rolls of toilet paper?  And it's so full that the toilet paper won't actually "roll" when you pull on it?  And you just end up shredding tiny sheets of paper in your hand as you try to pull it?  Yeah, that happened to me last week, and it reminds me how frustrating it is when that happens!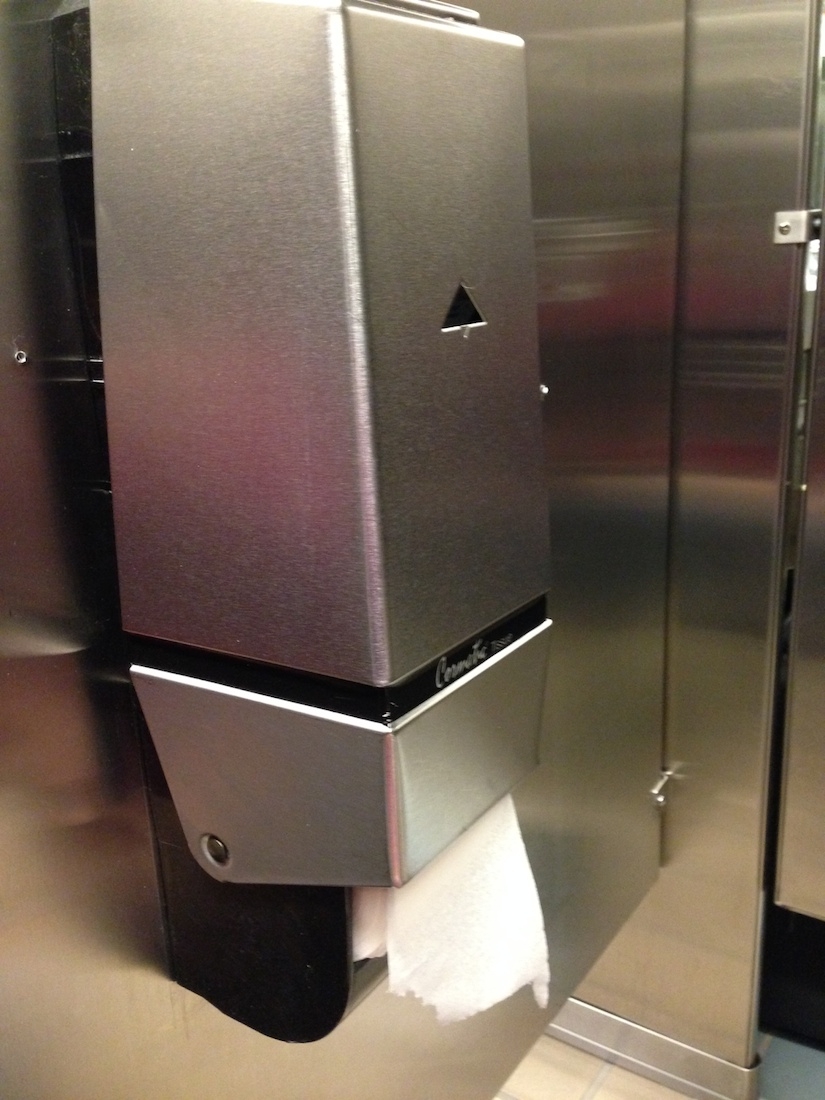 We have a mattress that is barely five years old.  And it is in terrible shape!  It's a pillow top, so we can't flip the mattress, and it is just so lumpy and both our backs hurt when we wake up in the morning. The indentations of our bodies are permanently embedded in the mattress (and not in some good, memory-foam type of way). It wasn't some cheapo mattress, so we're not very pleased about it.  What mattress do you recommend?
Ken started his new job last week and is totally loving his new four minute commute.  I would be too!
As part of his new job, Ken was out of town for training this week.  When you are home alone, do you still close the door when you go to the bathroom?  I did, every time.  I'm not sure why it's necessary though.  I guess I just think that the bathroom should be some enclosed space when somebody is in there.
Why do I have two bathroom-related bullet points on my Friday Randomness this week?
How did I manage a post with only portrait-oriented photos and not a single landscape-oriented one?
On that note, have a great weekend!