This post may contain affiliate links. Please see my advertiser disclosure for more details.
Some neighbors recently suggested a multi-family game night.  They hosted the first one last week and it was so much fun!  We played

Wits and Wagers

and then

Apples to Apples

.  So nice to actually try to be social and get out of the house!  We're hosting the next game night later this month, and I'm looking forward to it!
My dad came down for a visit last weekend.  We FINALLY managed to convince him to upgrade his iPhone 4 to an iPhone 6S.  He had been SO stubborn about wanting to upgrade.  He had also been very stubborn about adopting a smartphone in the first place several years ago.  But after my mom died in 2012, he started using her iPhone since his broke in the car accident, but her iPhone was undamaged.  He caught on to the smartphone technology SO fast.  He was texting, Facebooking, checking ESPN scores, etc.  This from a man that literally does not even know how to use a computer mouse.  I'm not sure what his hesitations were about upgrading to a new phone, but we finally convinced him, especially since he had been complaining about some recent trouble on his phone, like pictures not rendering properly on Facebook and slow delivery of text messages (likely because we could never upgrade the iOS software because the phone was so out of date!).  He's loving his new phone.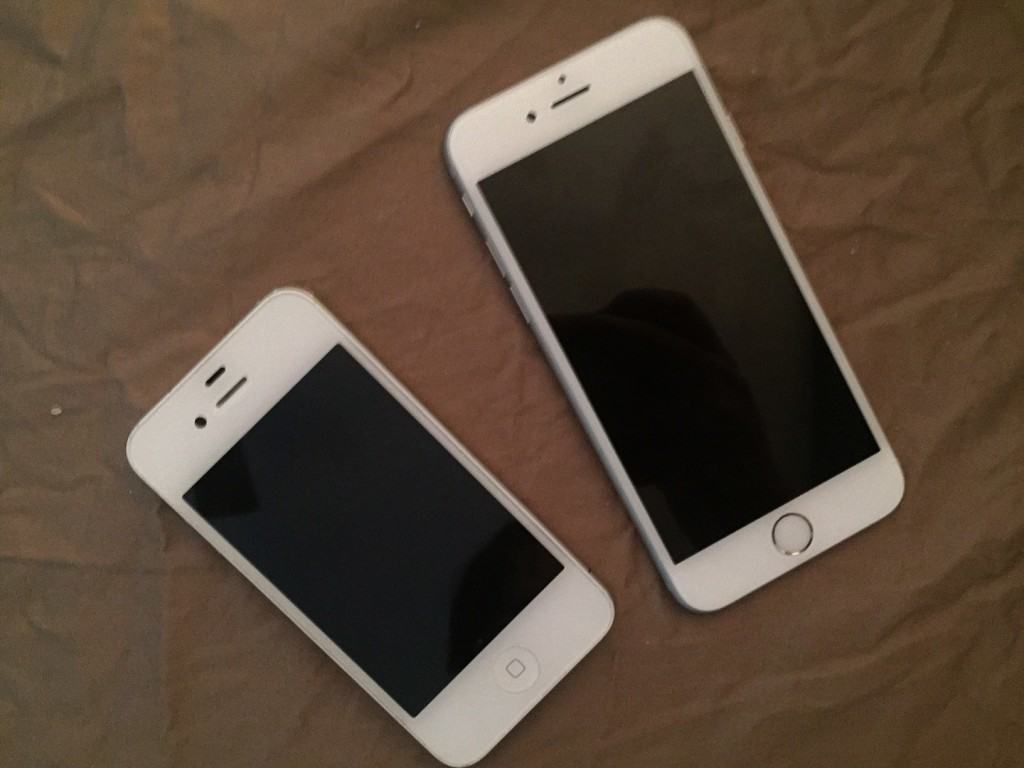 We're planning a camping trip later this month!  We're keeping our fingers crossed for perfectly cool autumn weather and some beautiful fall foliage!  
If you recall, last year I started to

teach myself knitting

, mostly by watching YouTube videos.  I was looking for a hobby that wasn't computer-centric and could be done in small increments of time – like when waiting 15 minutes for dinner to finish up in the oven.  (Because usually I just resort to playing on my phone in those short time increments, which is rarely productive!)  I caught on fairly well to the basic stitches like the Knit and Purl, but there was one major issue: No matter how many videos I watched, I could not figure out how to fix my knitting mistakes like dropped or skipped stitches.  So I'd end up ripping apart the entire knitting project to start over completely from scratch.  Not exactly great for what is supposed to be a nice relaxing hobby.  So, I signed up for some actual in-person knitting lessons here in Northern Virginia, and I'm feeling so much more comfortable about everything knitting-related!  Especially learning that mistakes don't have to be caught or fixed right away, that there are usually options to fix the knitting mistakes even when a project is close to completion!  I'm feeling much more relaxed now about knitting!  
I can't wait to share the details about our basement renovation!  In the past week, we've had wallpaper installed over our wood paneling, as well as new carpet installed.  Next up are new Ikea cabinets for a small bar and workbench area.  (You know how much we love

our Ikea kitchen cabinets!

)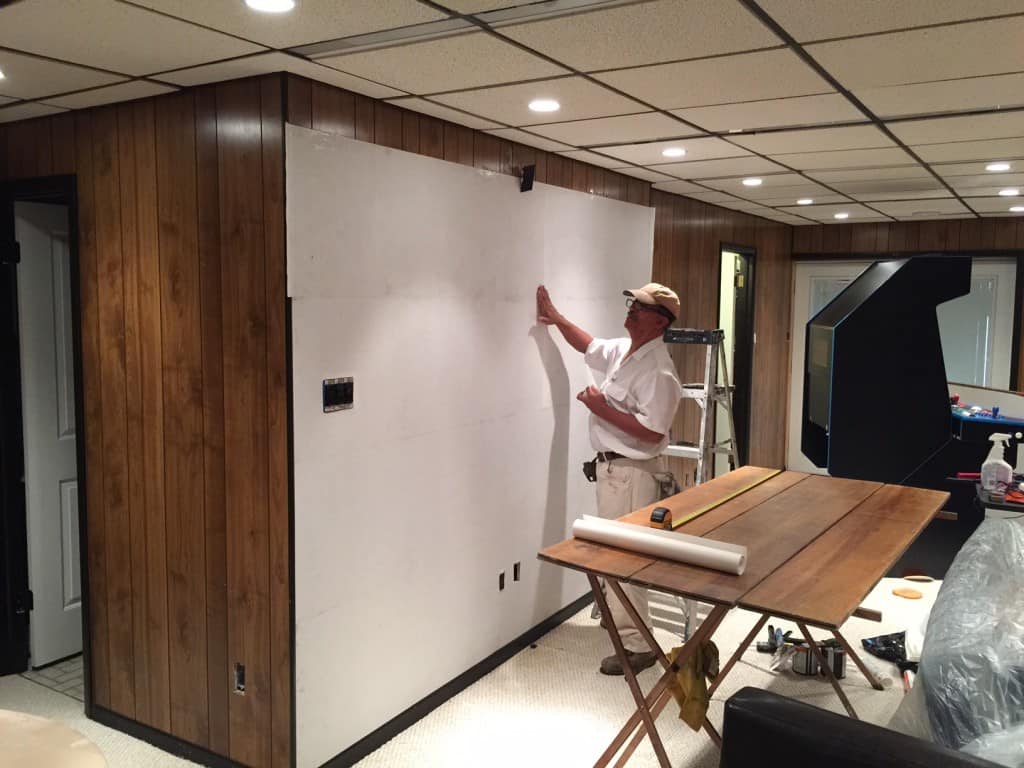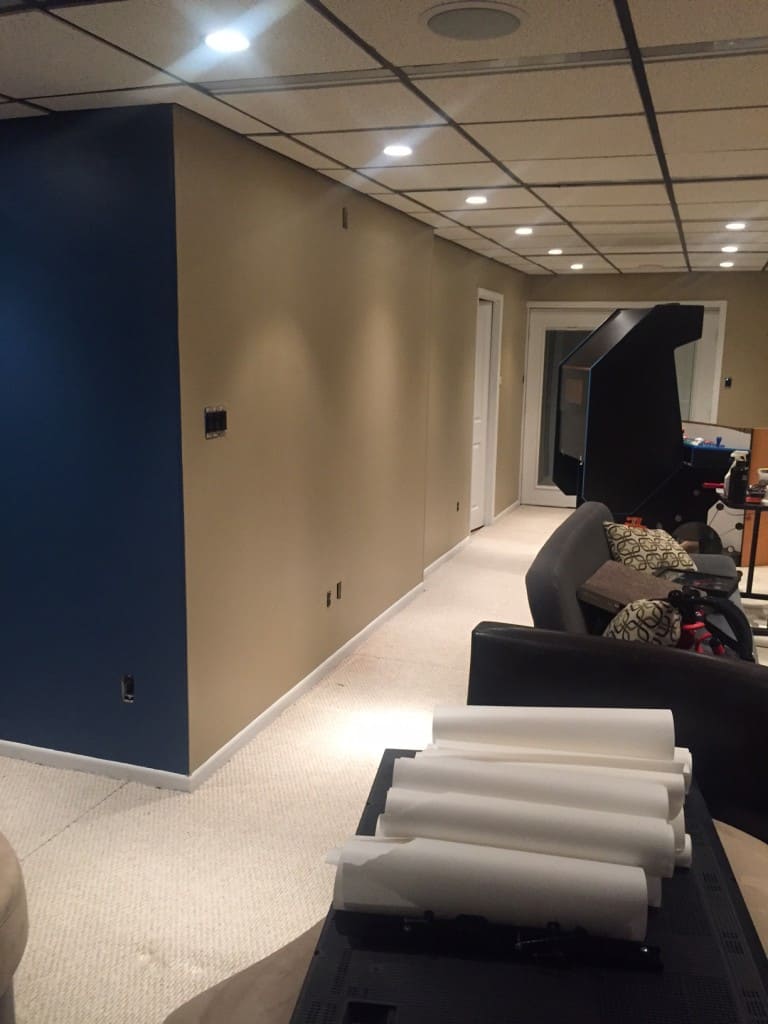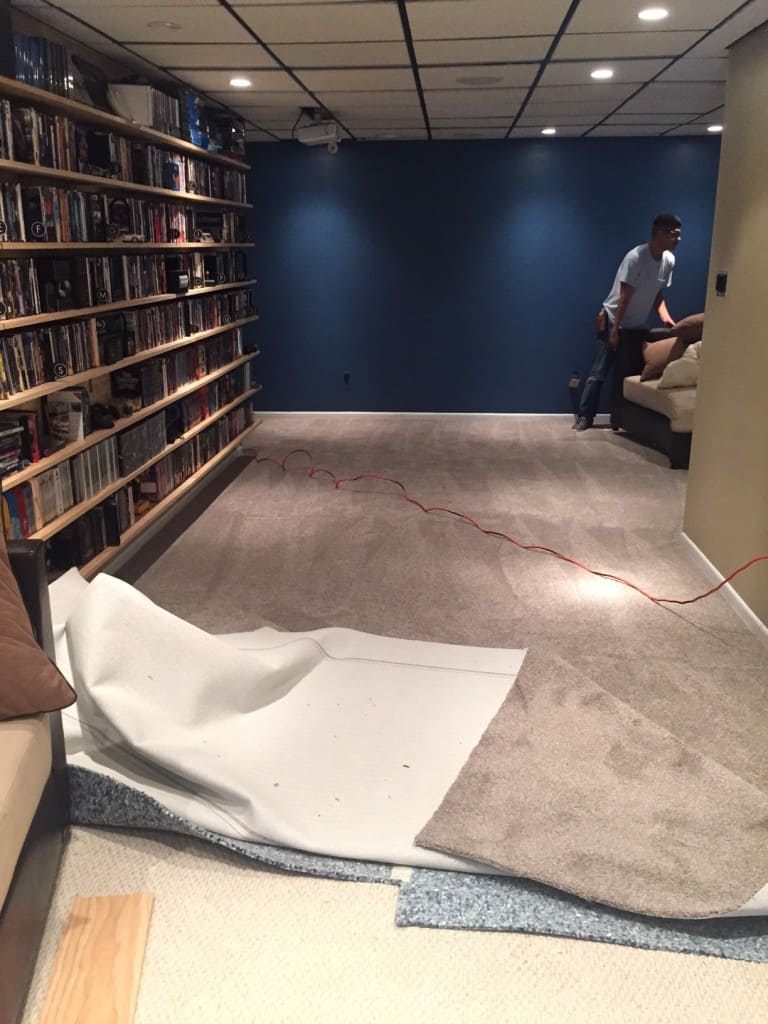 Have a great weekend!