This post may contain affiliate links. Please see my advertiser disclosure for more details.
If you happened to notice in a few of my Alaska Cruise posts, I was able to get some incredibly close-up images using my DLSR camera. Like these ones:
I have a DLSR, a Canon 70D, which is now a fairly old model. Ken also has a DSLR, and he purchased his way back in 2010, with his first DSLR purchased in 2006.
There have been a few trips in the past where I thought that a Telephoto Lens would be great to take some close-up shots. However, good telephoto lenses are crazy expensive to purchase for a hobby photographer. So, I wasn't willing to shell out a few thousand dollars for a lens that I might only use every other year or so.
Enter the Alaska Cruise. And enter BorrowLenses.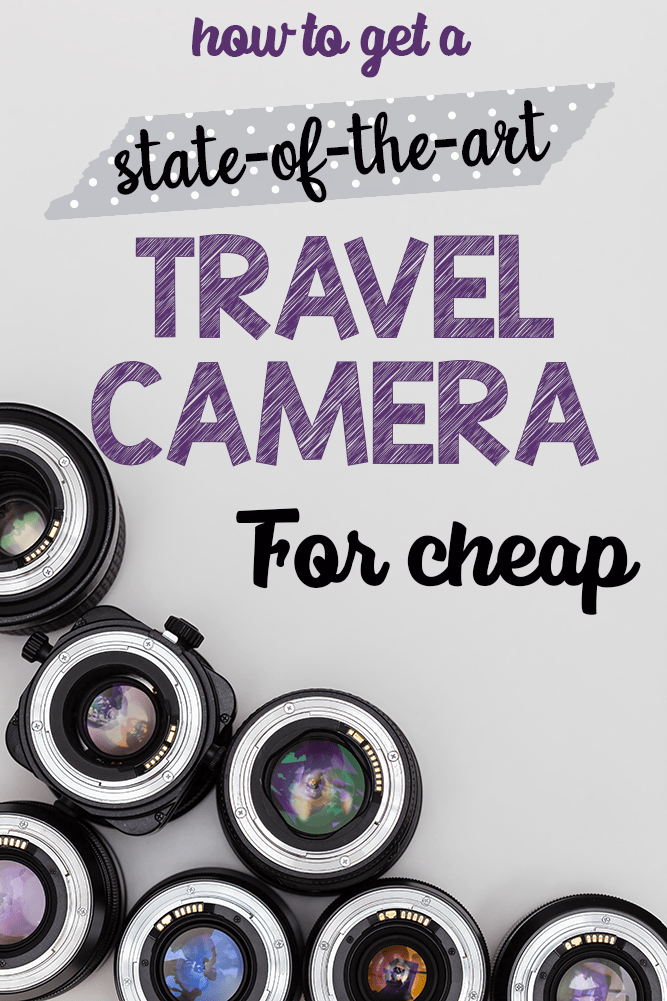 Using Borrow Lenses for a Telephoto Lens for our Alaska Cruise
(P.S., this isn't a sponsored post. I am sharing an "affiliate" link, but that's just because it's super easy to sign up for their affiliate program.)
I really REALLY wanted to use a telephoto lens on the Alaska cruise. I knew there'd likely be lots of scenery that I could capture from far away. So, I meandered onto BorrowLenses website. It would be $131 dollars to rent a high end telephoto 70-300mm telephoto lens for 12 days. And I was all like SOLD. Much better than purchasing one outright and paying several grand for a lens I'd only get use out of rarely.
I scheduled the arrival date for my lens for the day prior to our flight to the west coast. I opened the box and inspected the lens closely.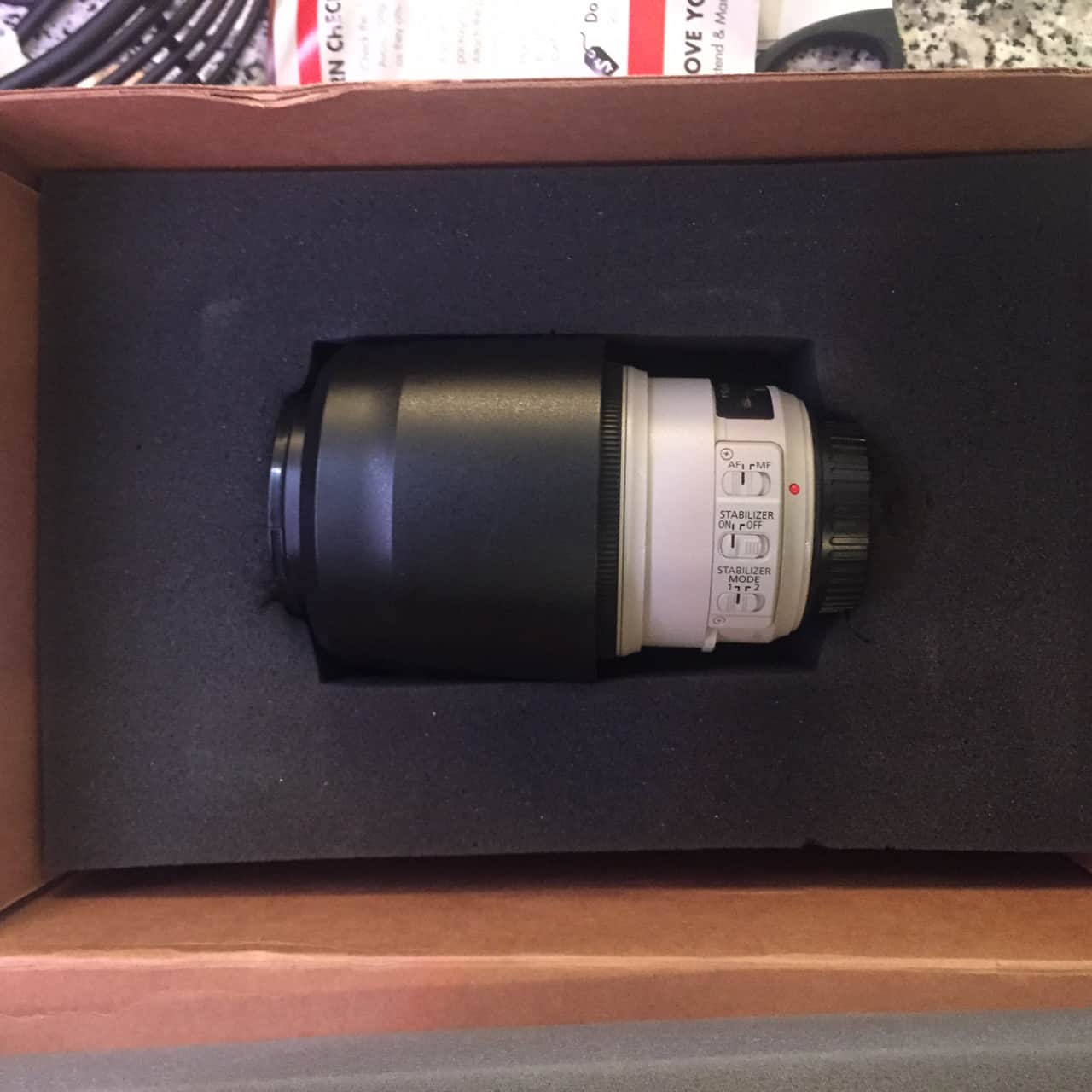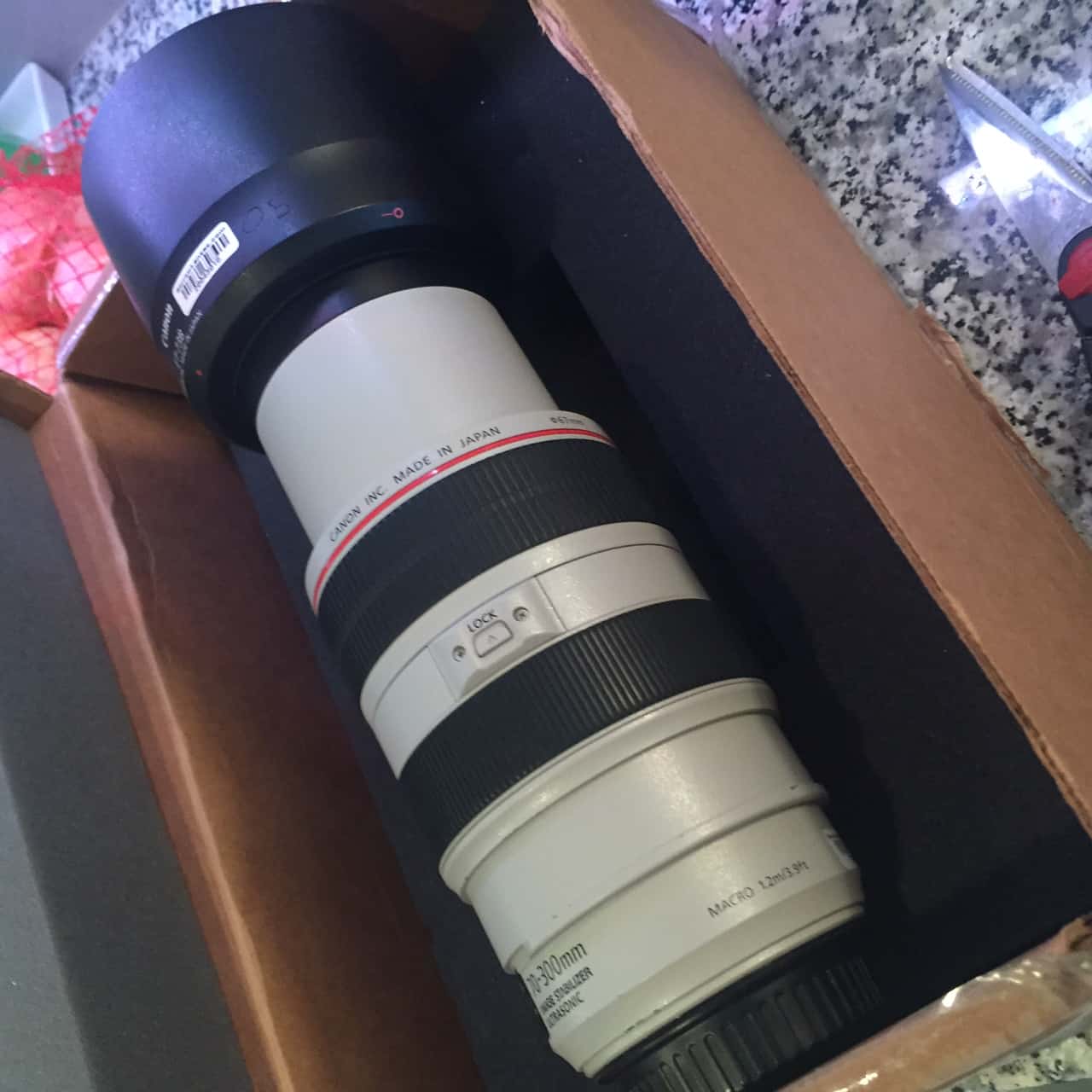 There were a few minor defects that I wanted to alert Borrow Lenses to ASAP to avoid any surprise charges. They weren't defects that would affect the use of the lens, but it was just to report them. The defects included a cracked lens hood and a small crack on the focal length display on the lens itself. Borrow Lenses responded to my email almost immediately, saying they noted I reported the damage upon arrival.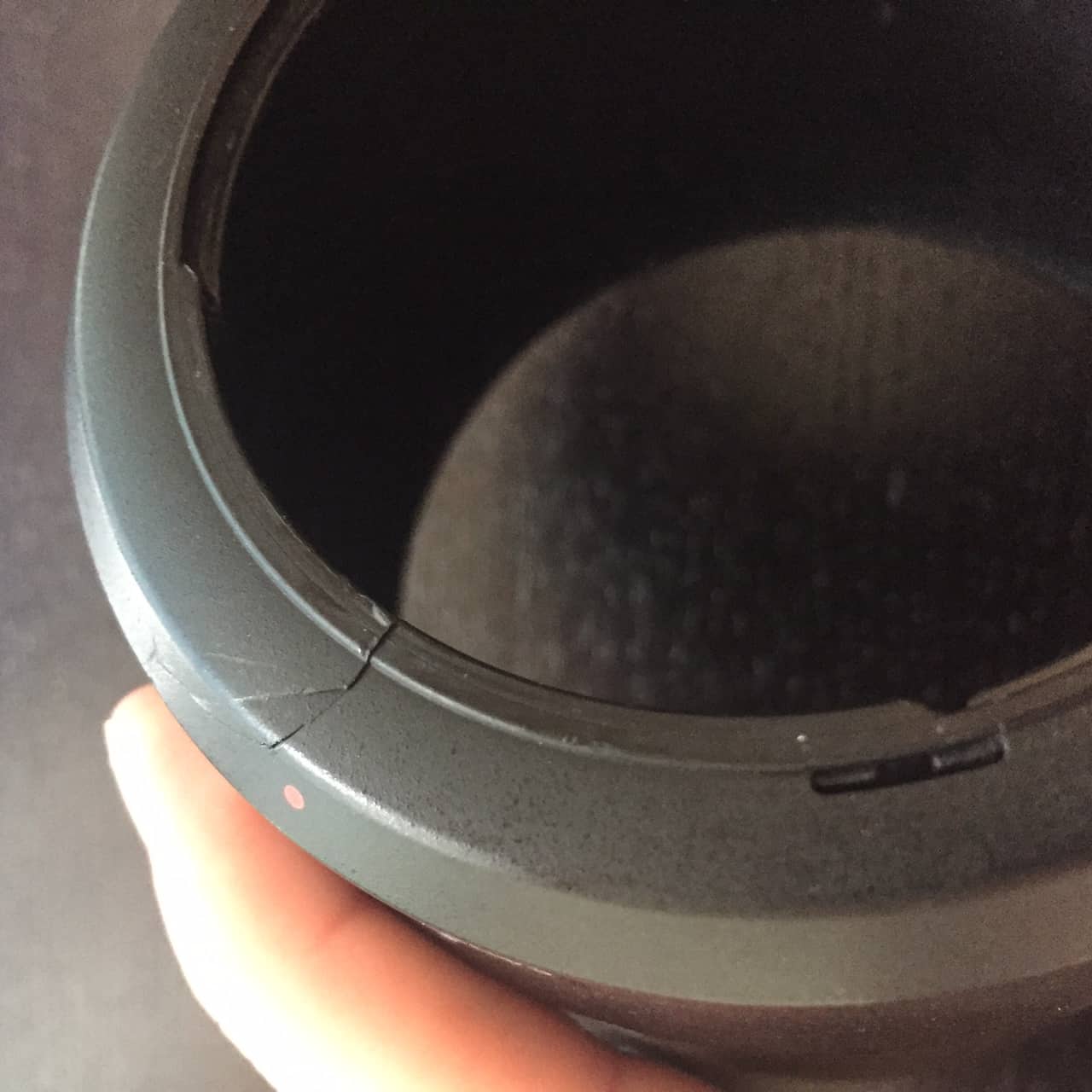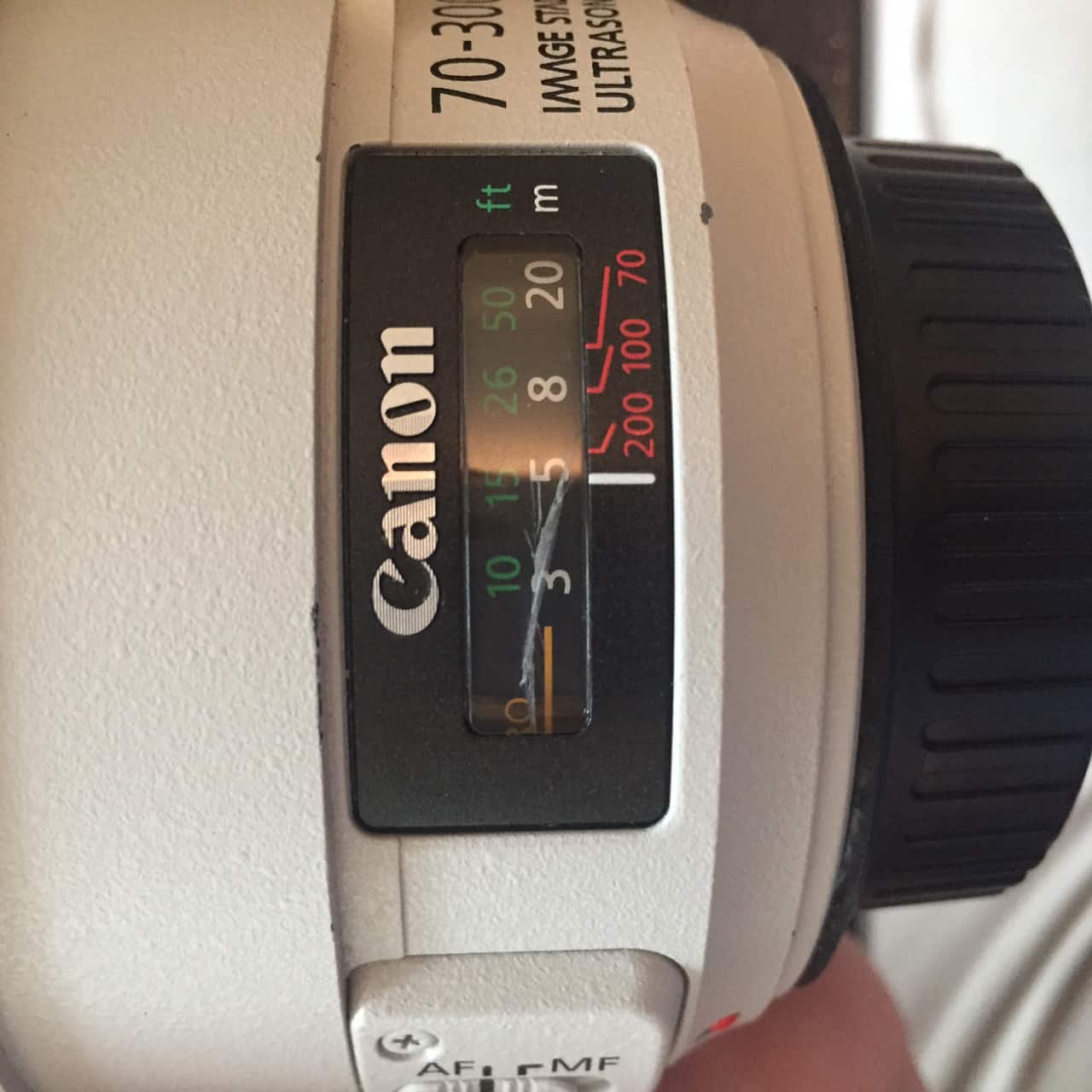 I took a few practice shots with the lens, and then packed it away in my camera bag for the trip.
End Results
Let me tell you, I LOVED having this lens available during our trip. I was able to get amazing photos of Mount Rainer from our cruise ship balcony after we boarded in Seattle, close-ups of seal pups on icebergs at North Sawyer and South Sawyer glaciers, and capture far away sights on the Yukon Pass Railroad.
I was sold on Borrow Lenses.
Then we started to use Borrow Lenses for DSLR camera rentals. We have also talked about using Borrow Lenses to rent video gear. But first, some explanation.
Isn't Renting "Wasteful?"
I think Ken and I have this negative gut reaction to "renting" things. As in it's a waste of money. Hell, we even bought tablecloths for our own wedding instead of renting them. We could either rent them for $8/tablecloth or buy them for $10/tablecloth. So, we bought them and just resold them after the wedding, making our net tablecloth cost of about $1.25 per tablecloth. We bought a pressure washer instead of just renting one from Home Depot. You get the idea. It's difficult to get past this idea that somehow renting is wasteful.
But here's the thing about digital cameras. They change SO FAST. So many new features constantly being added. My DSLR that I purchased in 2010 had zero WiFi capability, limited ISO range, and poor low light capabilities. By the time I purchased a new DSLR in 2013, it had WiFi capability and the ISO range improved dramatically. And, let's keep in mind that I was only buying "amateur" DSLRs. I can't imagine buying a camera, like the Canon Mark 5d line for $3000, and then have it basically be obsolete in a few years. Sure, it's one thing if you're a professional photographer. But for just a hobby photo enthusiast? Not feasible unless you're rolling in the dough.
So, when it came time to go to Mardi Gras last year, about 8 months after our Alaska Cruise, I started thinking about Borrow Lenses again. Why? I wanted to use a professional, full frame DSLR camera that had great low light capabilities and low noise at high ISO ranges that were even better than my consumer-level DSLR. I only know the basics about cameras, but I know that night time + moving objects (like Mardi Gras floats) equal lots of blurry photos. So, I rented a top-of-the line full frame DSLR. And Ken rented a "prosumer" type of DSLR. (Between the consumer range and professional range, so like a mid-range). And our photos came out SO MUCH BETTER than the ones we took with our older DSLR (I brought both of mine so that way I could have two types of lenses handy at all times, typically a prime lens on the rented camera body and a wide angle on my own camera body.)
And then I returned the cameras to Borrow Lenses. That was nearly 18 months ago, and guess what, I haven't had the need for a professional, full frame camera since. Nor have I had the need for a crazy long telephoto lens like on the Alaska Cruise. So, that just drives home the point for me that borrowing a camera and/or lens on occasion is actually more economical than buying something so expensive that I'll use infrequently.
Ken has actually taken to renting DSLRs for each of our more recent trips, like our trip to California and our trip to Disney (which I still need to blog about, ugh!) But I've just been using my normal DSLR or my favorite little point-and-shoot.
BUT, with a trip to the Canadian Rockies coming up in the fall, I think I'm going to rent another camera body and at least one lens for that trip. Too much stunning scenery in the Rockies for my simple point and shoot! (Not that there's anything wrong with bringing a point and shoot or even just your camera on your phone. Photography is a hobby of mine, so that's why I like having lots of options for taking different types of pictures).
Have you used Borrow Lenses or another similar service? How did you like it? You can rent gear from BorrowLenses and they frequently have easy-to-find coupon codes available online. In fact, here's a coupon code for 20% off your rental!