This post may contain affiliate links. Please see my advertiser disclosure for more details.
---
Our last day in St. Petersburg was pretty much a half day. Our flight was leaving around 5PM, and we're compulsive about getting to the airport early, especially in a city that we're not familiar with. We just did things on our own that day, compared to the private tour of the previous two days.
So, this post is a random mish mash of things we did in St. Petersburg on our last day (as well as a few photos from other miscellaneous things we did in the previous days that weren't exactly "tour" related).
We wanted to walk along the Neva River some more to take in the sights. Luckily it was a short walk from theW St. Petersburg.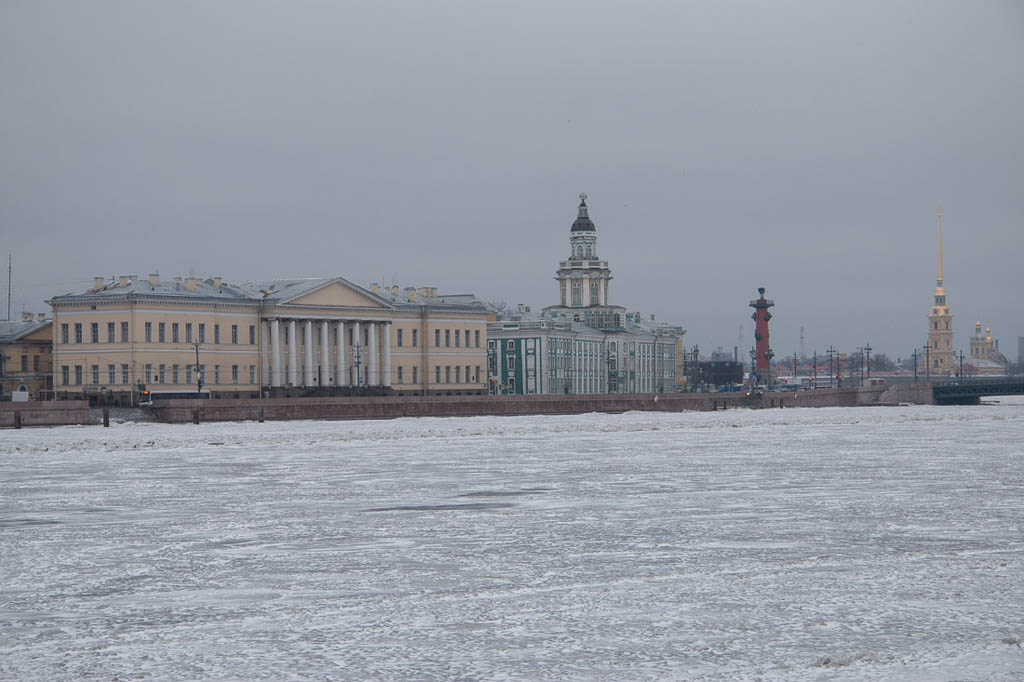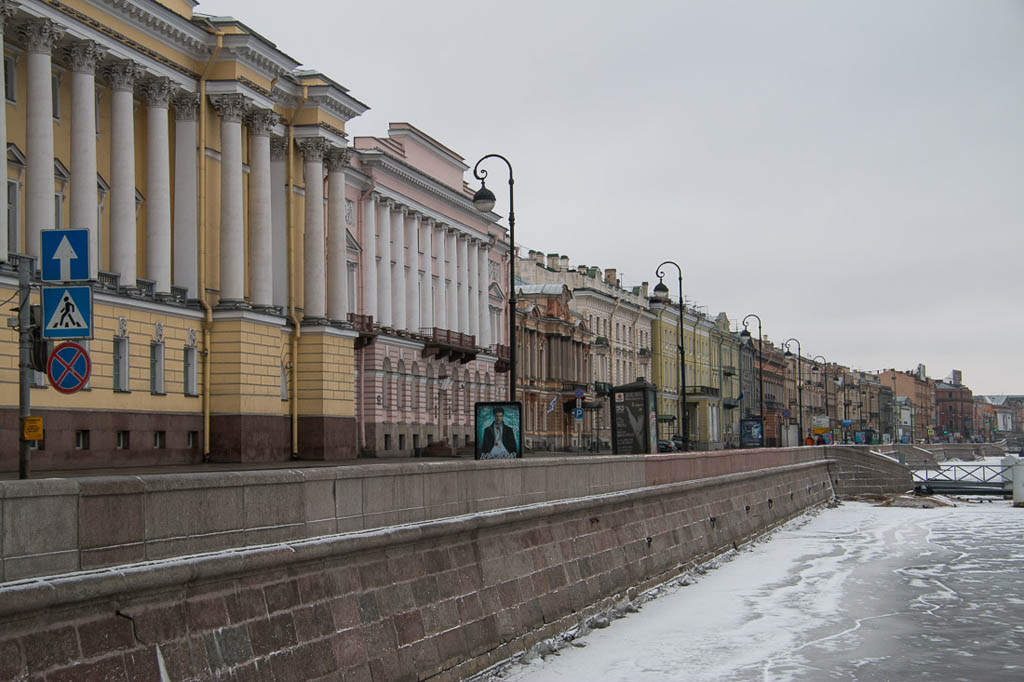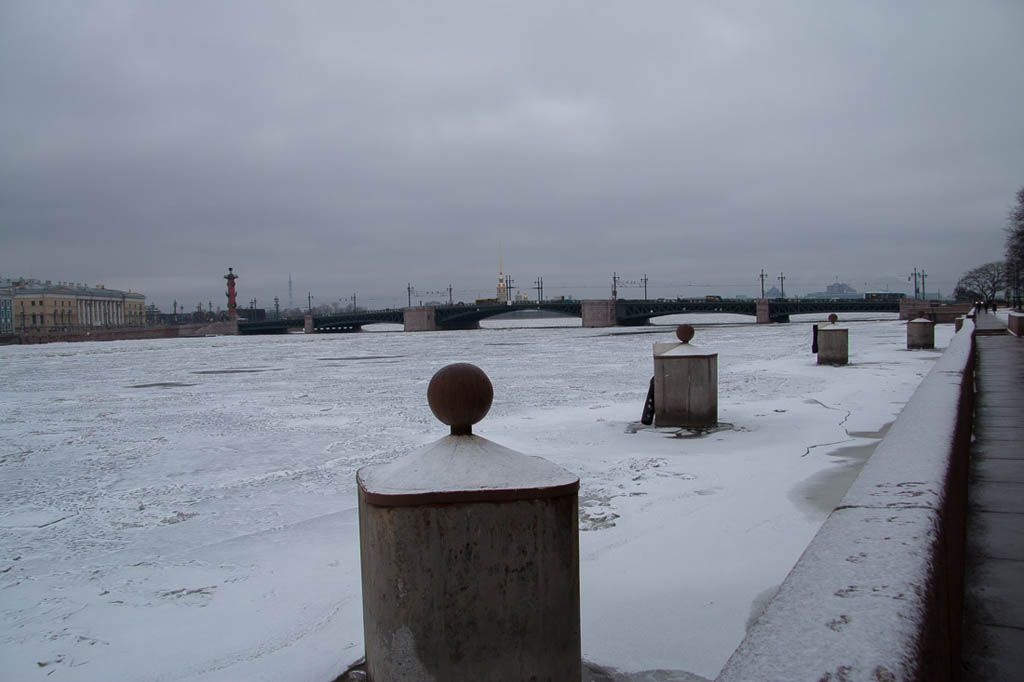 Although the air temperature was quite cold, and the river, obviously, quite frozen, the wind was almost non-existent, so it really wasn't as cold as it looks.
There were also plenty of cool statues along the river banks.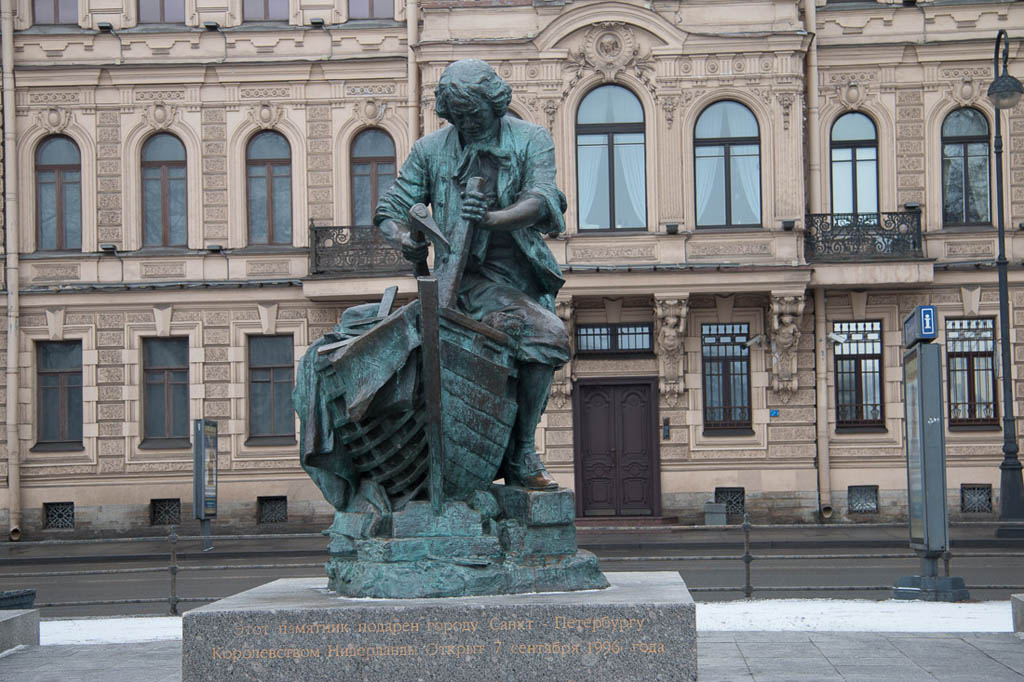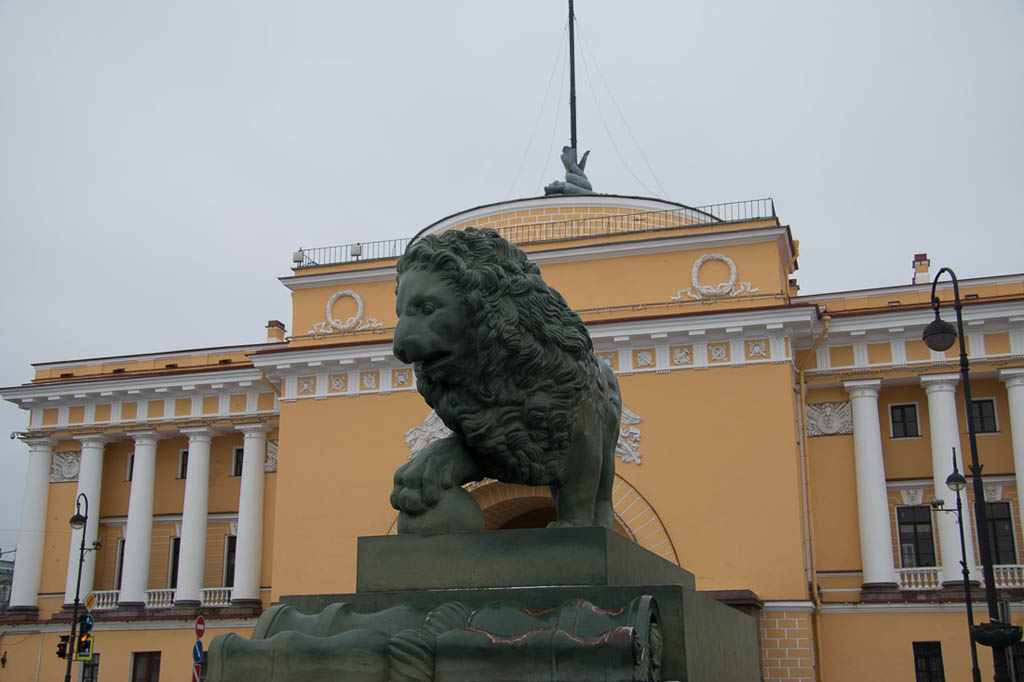 And, some reminders that you should not drop anchor, nor drive your car into the river. All good advice!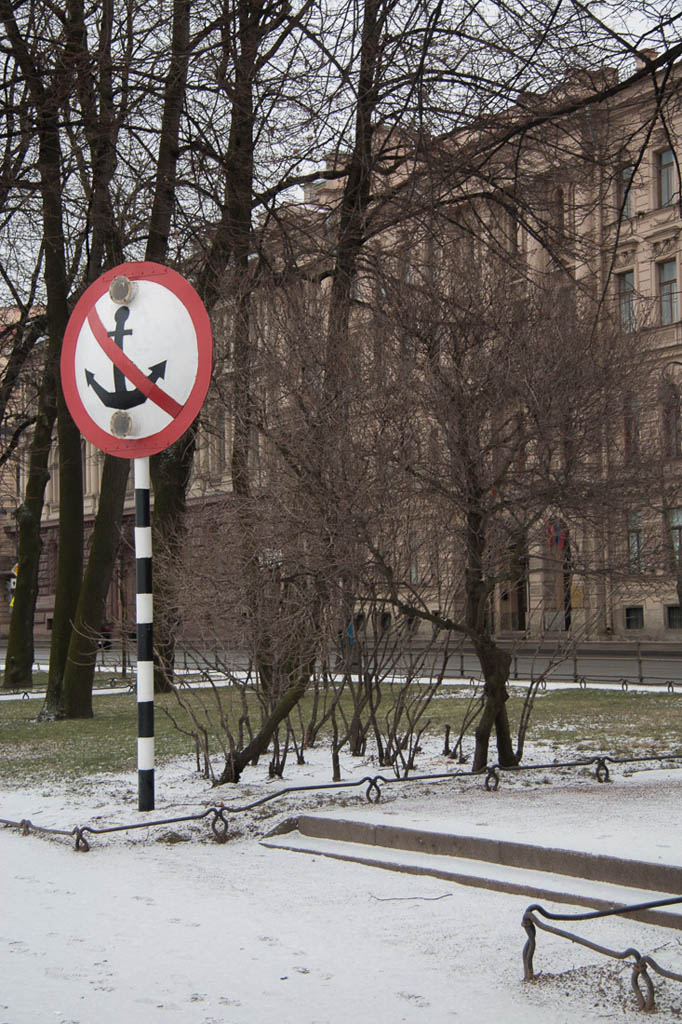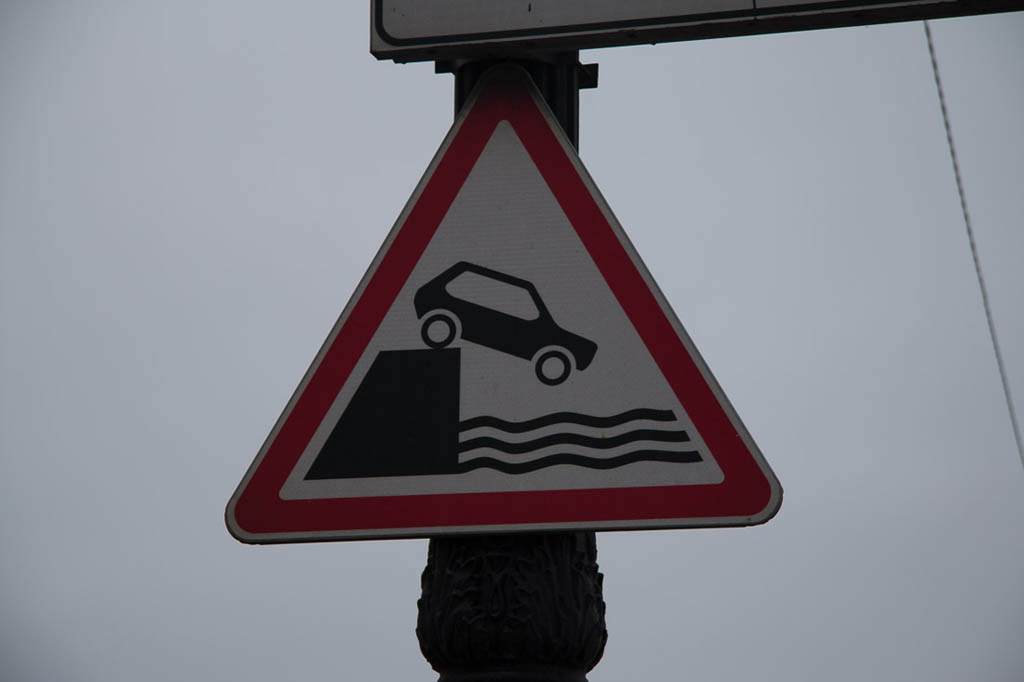 Although we never went inside it, St. Nicholas' Cathedral is also a famed church in St. Petersburg. It was actually just one block over from our hotel.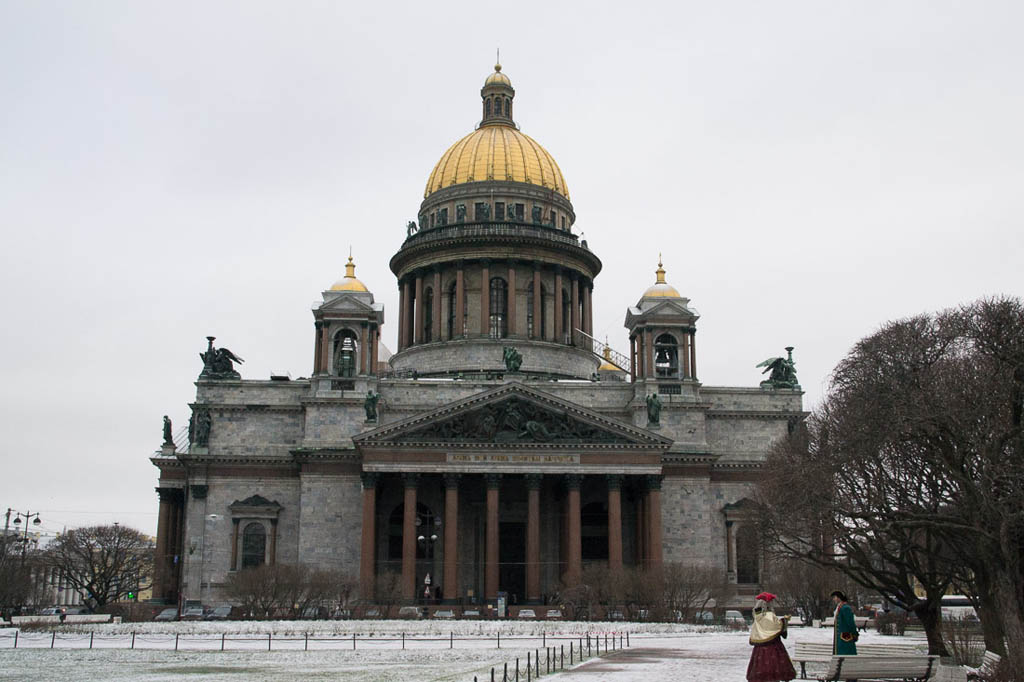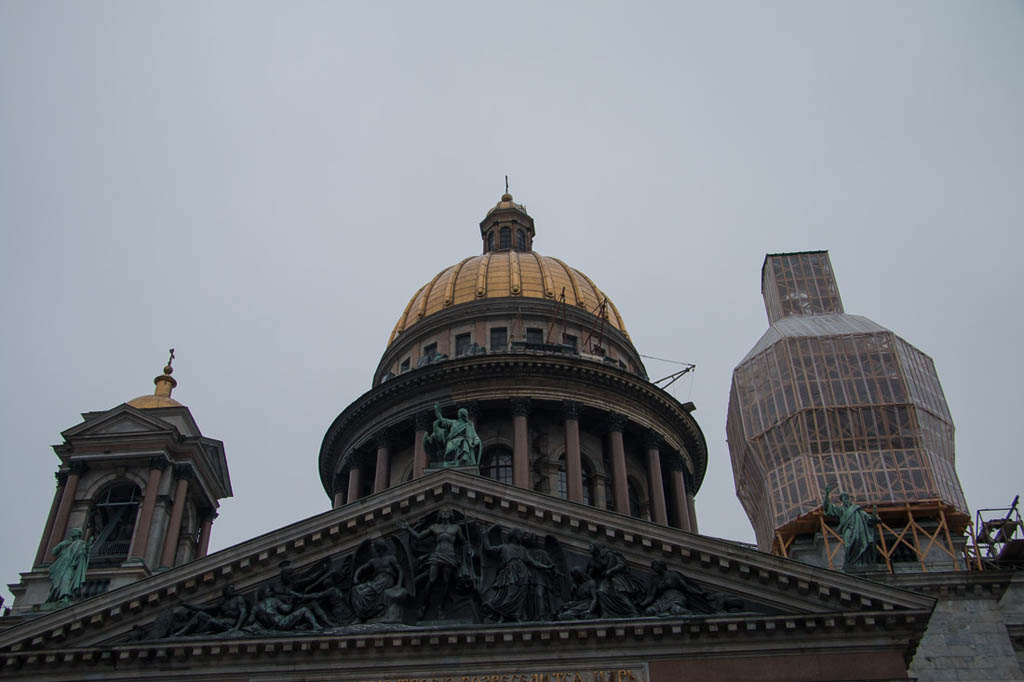 I couldn't help but notice that cars were just absolutely filthy in both Moscow and St. Petersburg. Like far dirtier than our cars would get here after a snowy winter. Well, the guide explained that pollution is quite bad in Russia, so when it rains, there's a lot of "dirt" mixed in with the rain. So cars just get covered in soot when there's precipitation. Gross.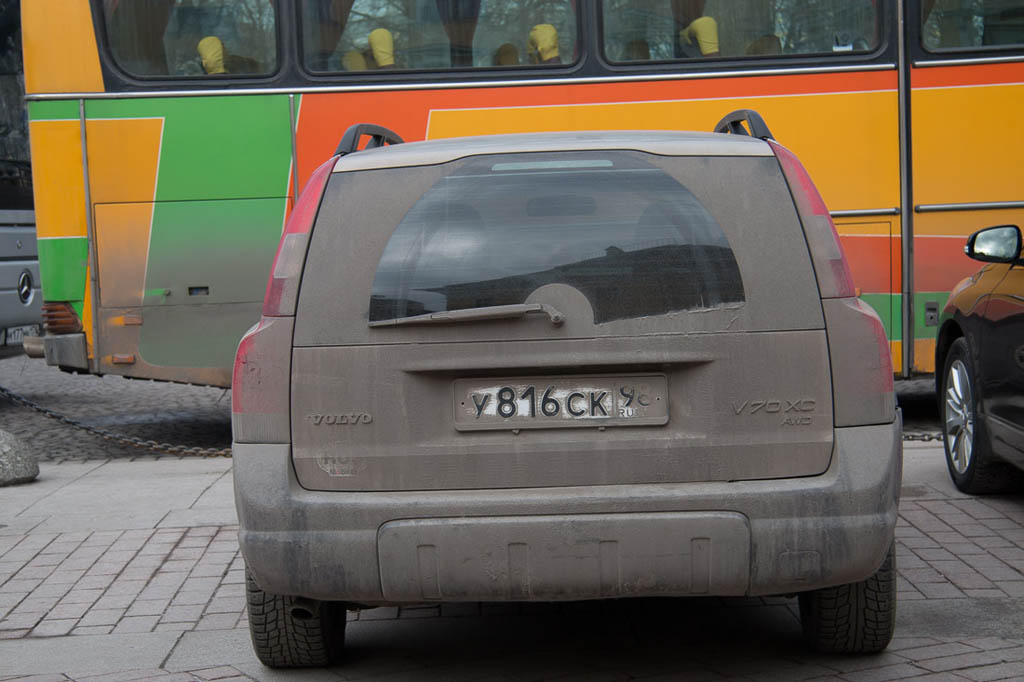 During a break on our tour one of the previous days, we had also asked our tour guide where we could buy some classic Russian Nesting Dolls. She pointed out a small outdoor marketplace near the Church of our Saviour on Spilled Blood. Russians are hard core. Outdoor markets in February? No problem!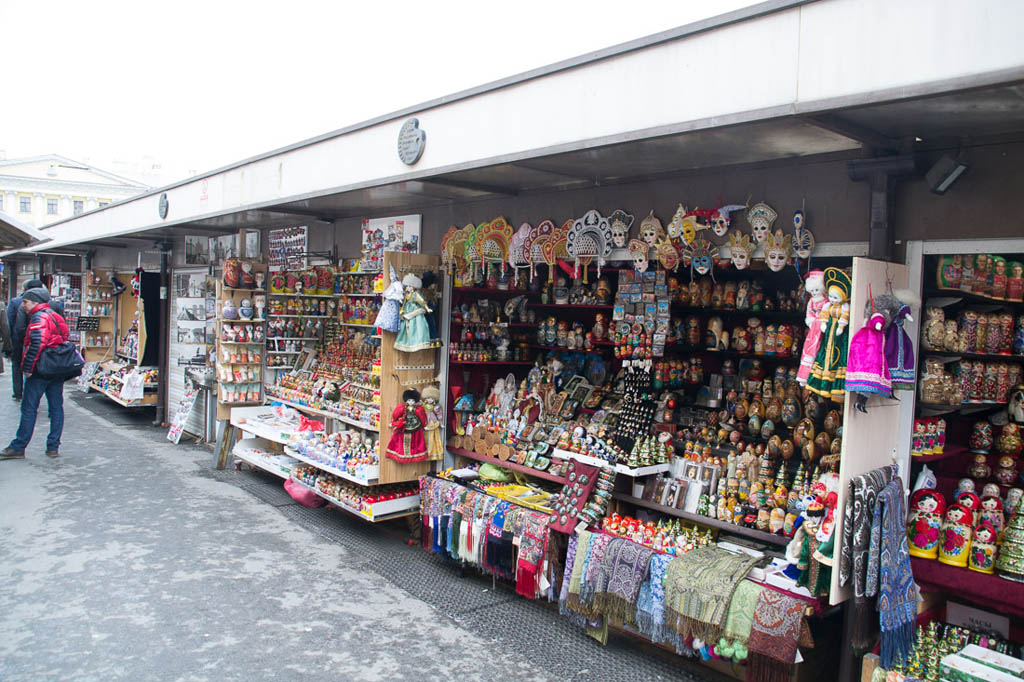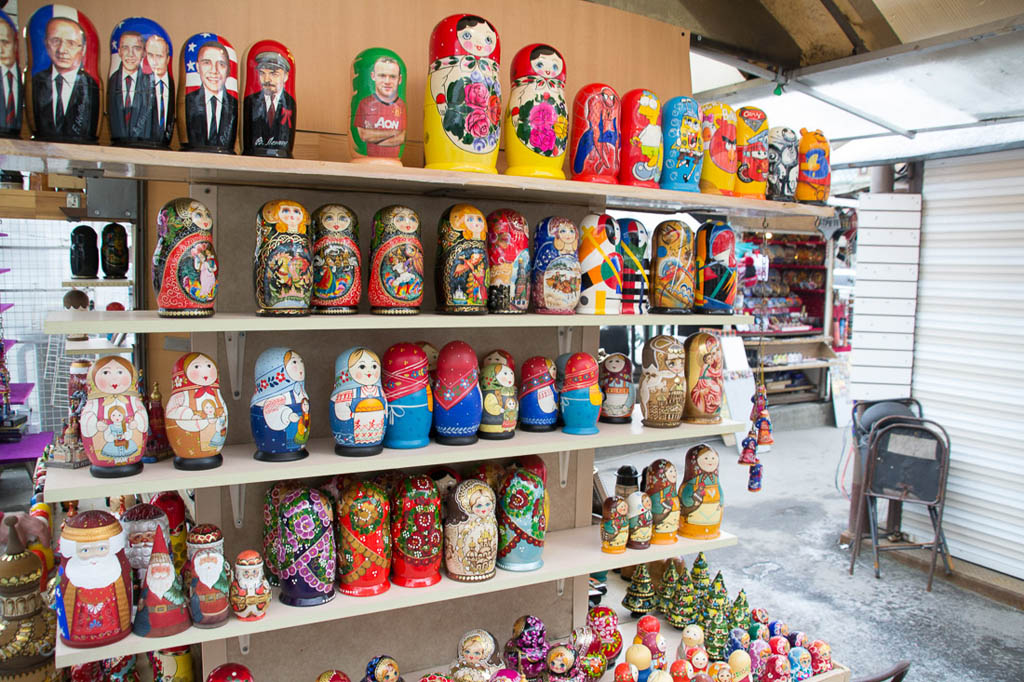 We couldn't help but chuckle at the nesting dolls with NBA logos and TV show characters. I'm sure they got the proper copyright permissions to do that, right?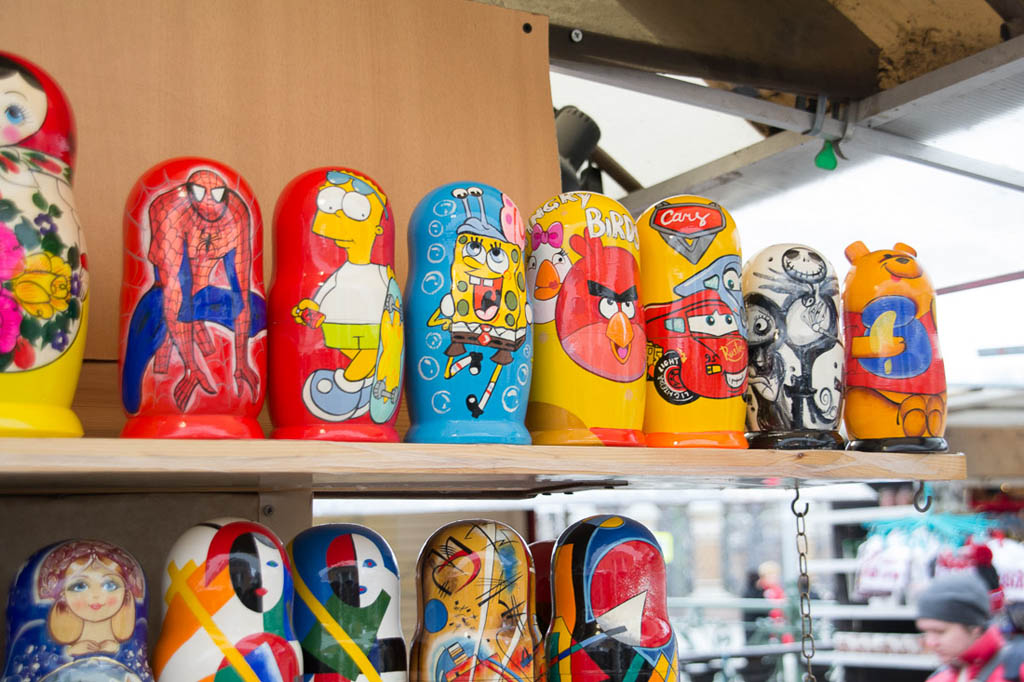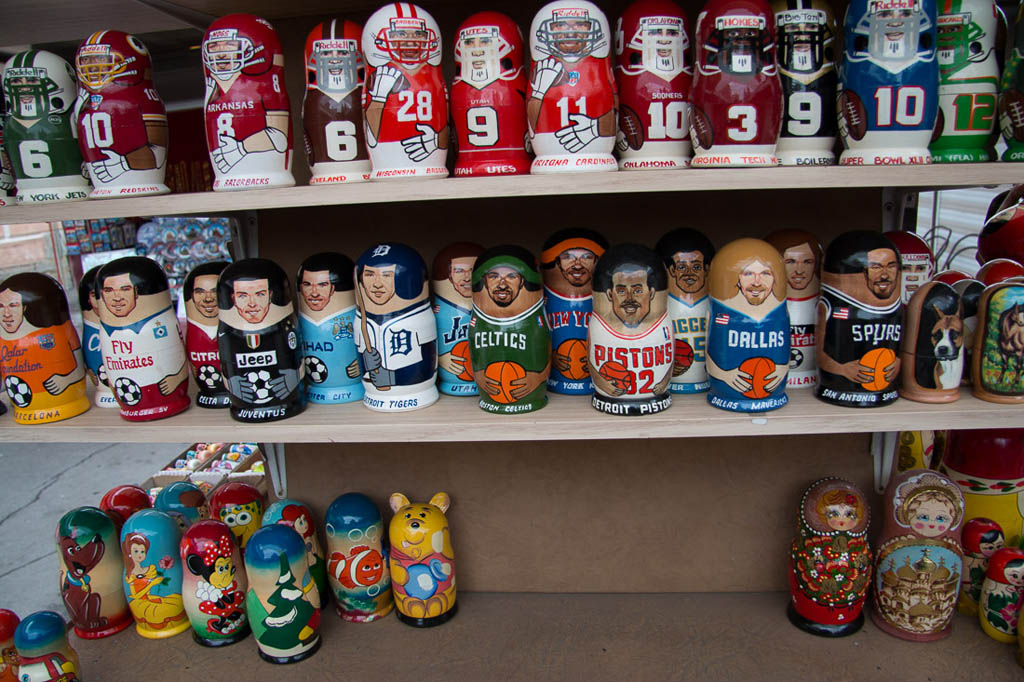 And God Bless America, don't you think, that things like the NBA and NFL are so pervasive that they make Russian nesting dolls for them. Seriously, they outnumbered the nesting dolls with European soccer logos! And European tourists far outnumbered American tourists based on what we saw.
Well, our trip to St. Petersburg certainly did not start off on the right foot. But we ended up being very impressed by the city. I'd love to go back to St. Petersburg one day (in warmer weather!) to see some sites that were closed during winter. For instance, the fountains at Peterhof Palace are supposed to be spectacular, but they don't operate in the winter. Plus, a lot of things like outdoor statues at sites like Catherine Palace were covered by steel boxes for protection. Also, I'm sure that the city has a completely different vibe when it's not so dreary and overcast.
Perhaps a Scandinavian Cruise that includes a stop in St. Petersburg should be added to our travel bucket list!
We finished our time in St. Petersburg with some hot chocolates and an early lunch at "Coffee House." It's essentially Russia's equivalent of Starbucks. We went back to the hotel, finished gathering our things, and got in a taxi for the airport. It had been a long and eventful trip, we were ready for our first leg home.
---