This post may contain affiliate links. Please see my advertiser disclosure for more details.
---
"A botanical garden in the desert???" you might be asking yourself. We're here to tell you that yep, they exist. When researching things to do on our trip, when we saw there was a Botanical Garden in Tucson, Arizona, we knew we had to make a stop.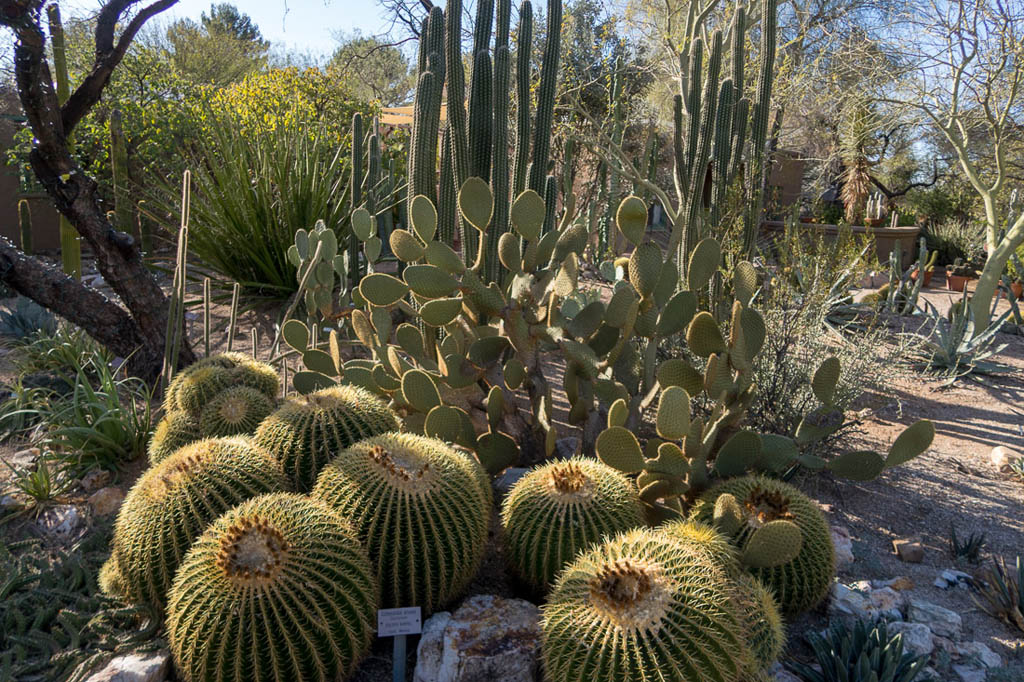 We've been to another desert-climate botanical garden in Las Vegas, and we thought it was really cool too, so Tucson's botanical garden made our itinerary!
If you're a frequent reader of this blog, you know that we are complete suckers for Botanical Gardens and Arboretums. In addition to the Las Vegas botanical garden I already mentioned, we've seen them in Atlanta, DC, Santa Cruz, Key West, Philadelphia, and Dallas, San Francisco, and our yet-to-be-blogged visit to the Des Moines botanical gardens.
Walking Around the Tucson Botanical Gardens
The botanical gardens were well laid out with wide walking paths and clearly marked placards describing the plants. Like most botanical gardens we have visited, the Tucson Botanical Gardens have distinct zones or areas according to certain themes. For example, there was the cactus and succulent garden: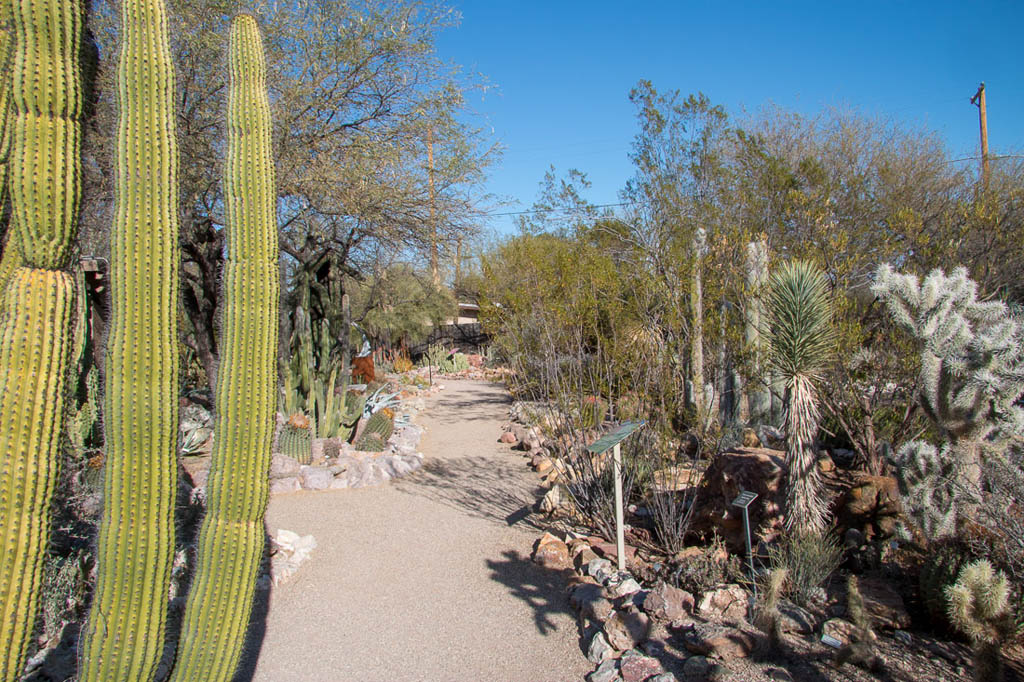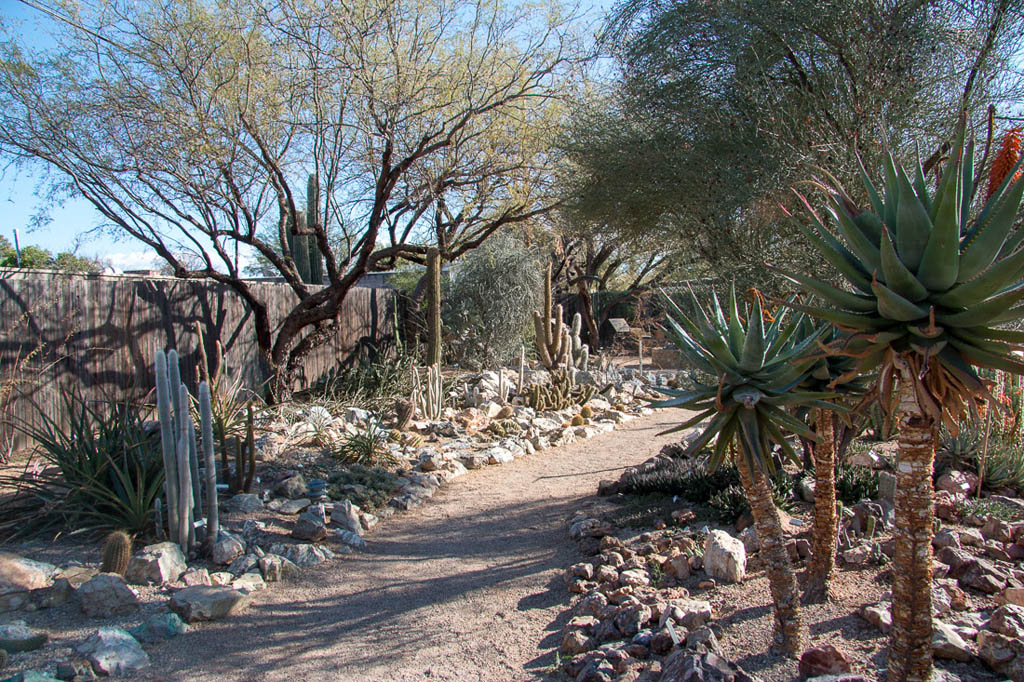 The cactus and succulent garden was home to lots of different species of cacti, including those from other regions of the world, like South America.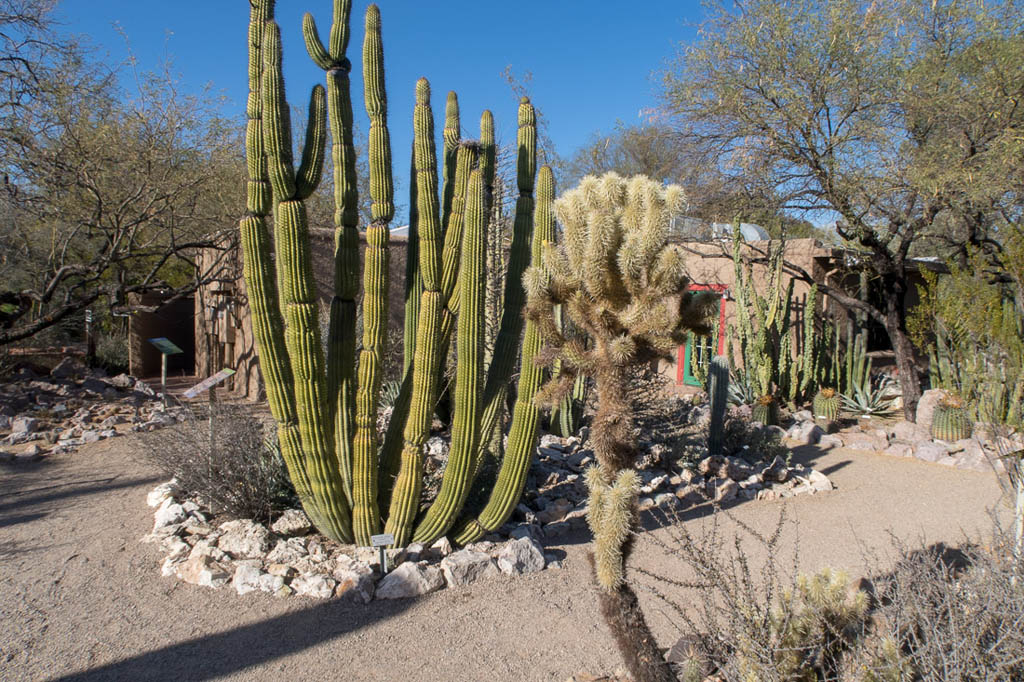 There was also Aloe Alley, which had a collection of aloe plants: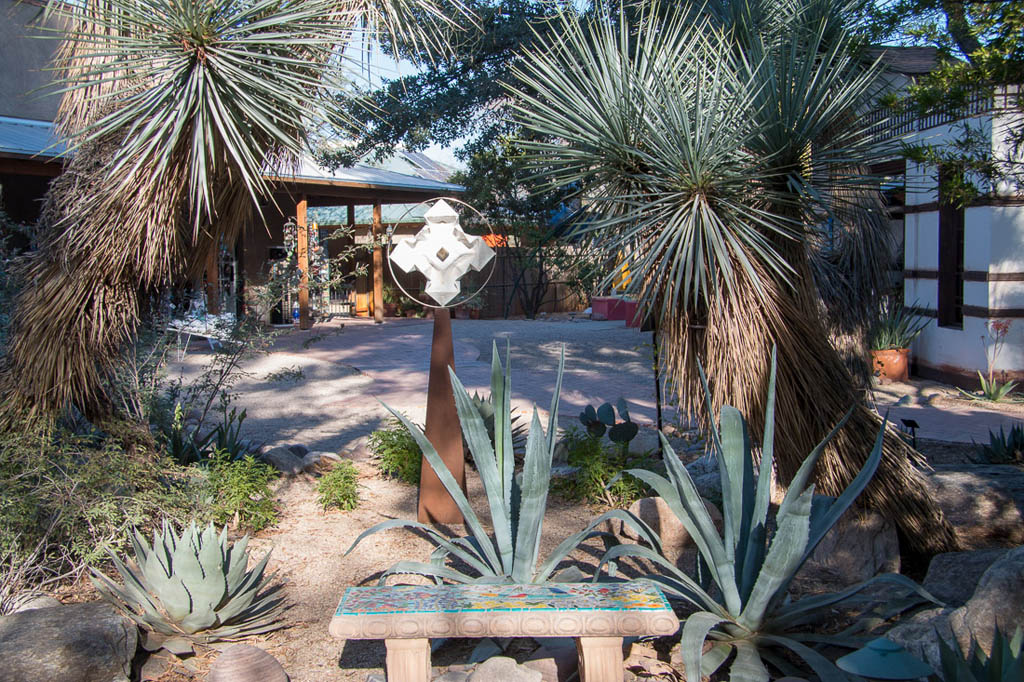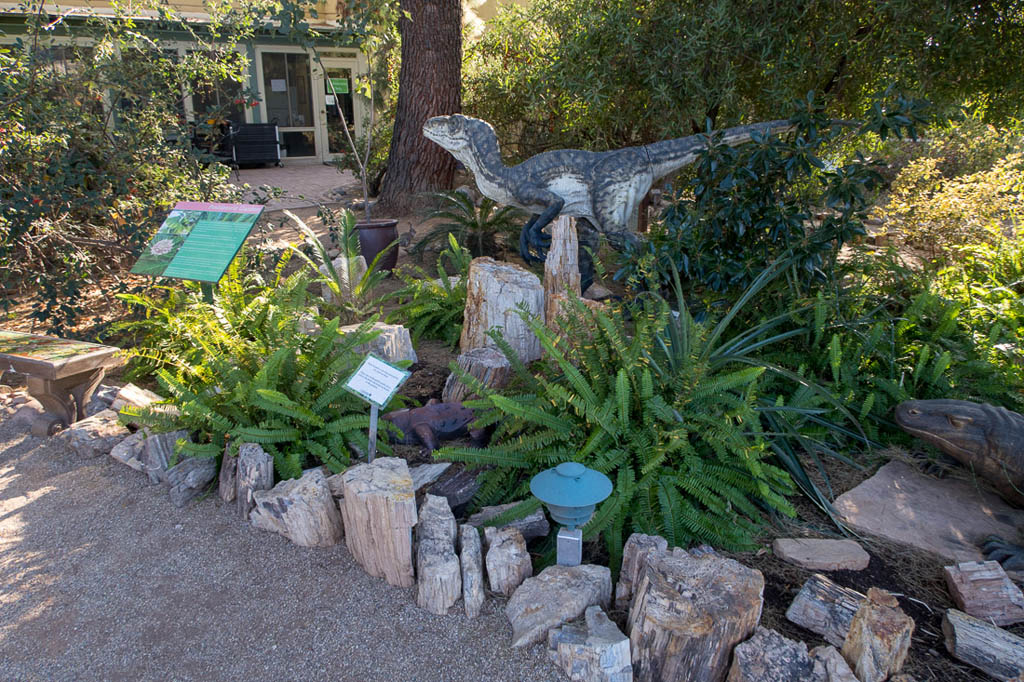 There was also an herb garden area, showing herbs that can be grown in the Tucson area. This entire area smelled divine. The aroma of the culinary herbs got me thinking that I was getting pretty hungry!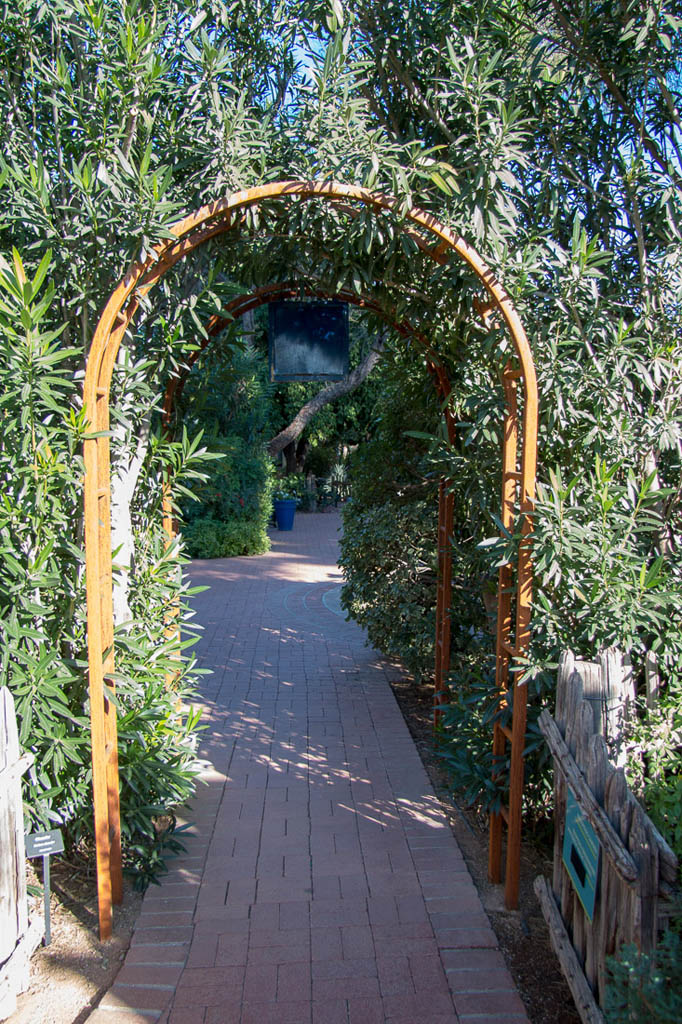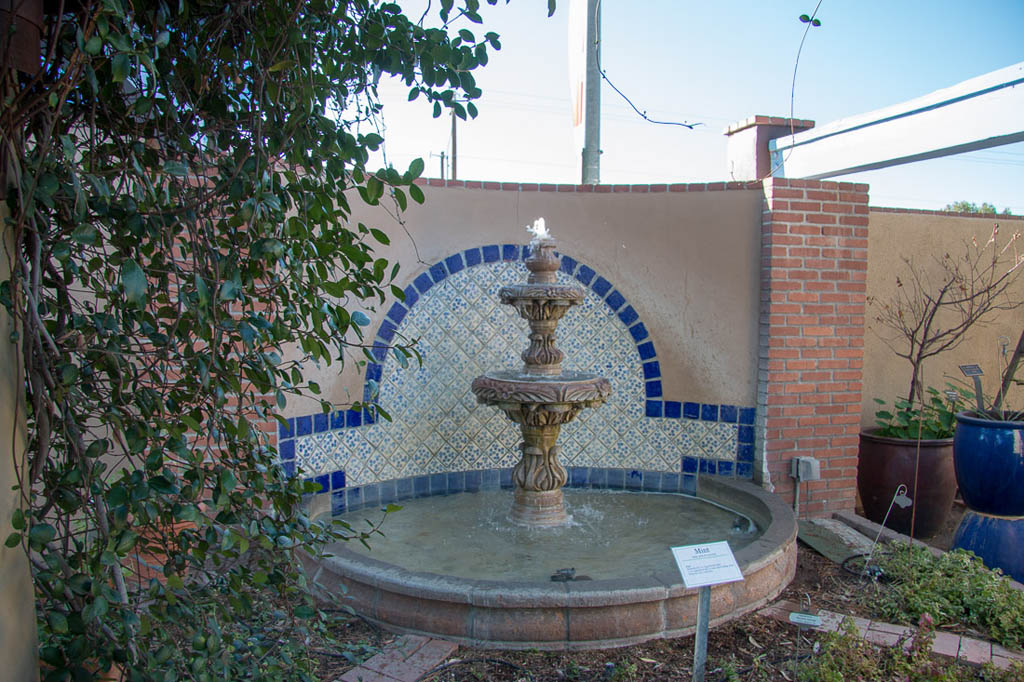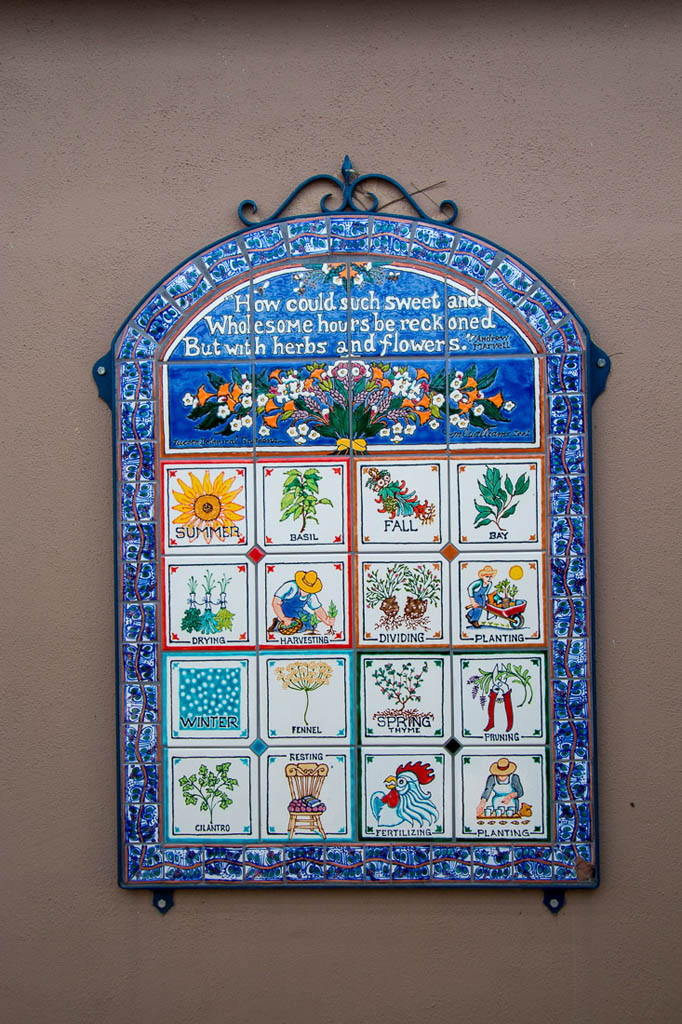 There was also a collection of areas called "Sensory Patios." Covered by pergolas, These were mini-themed patios at raised levels to get closer looks at some of the exhibits.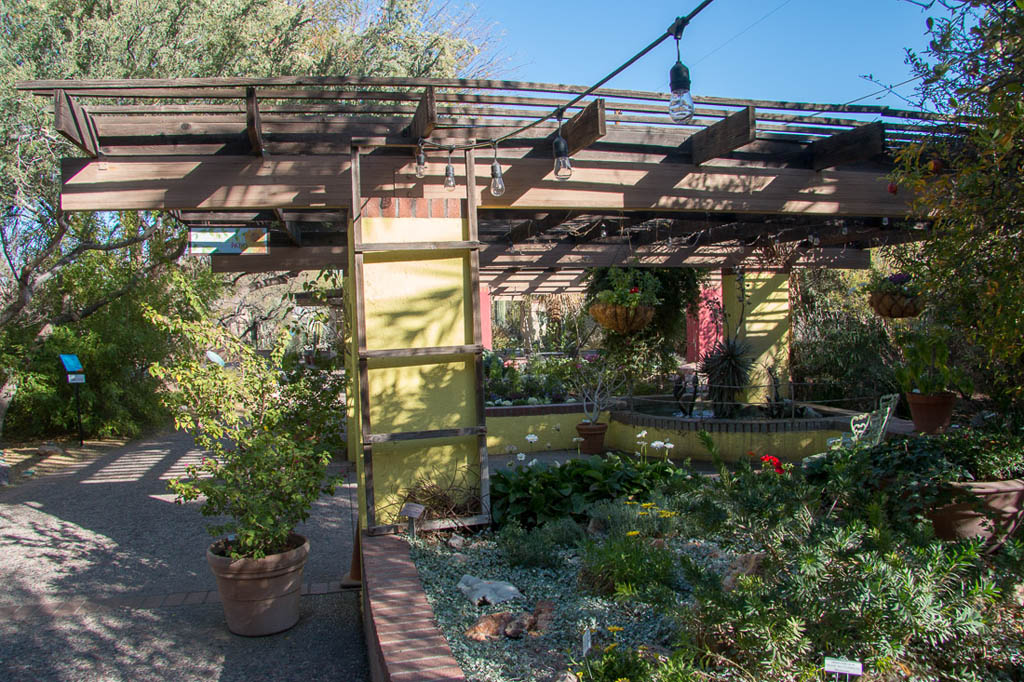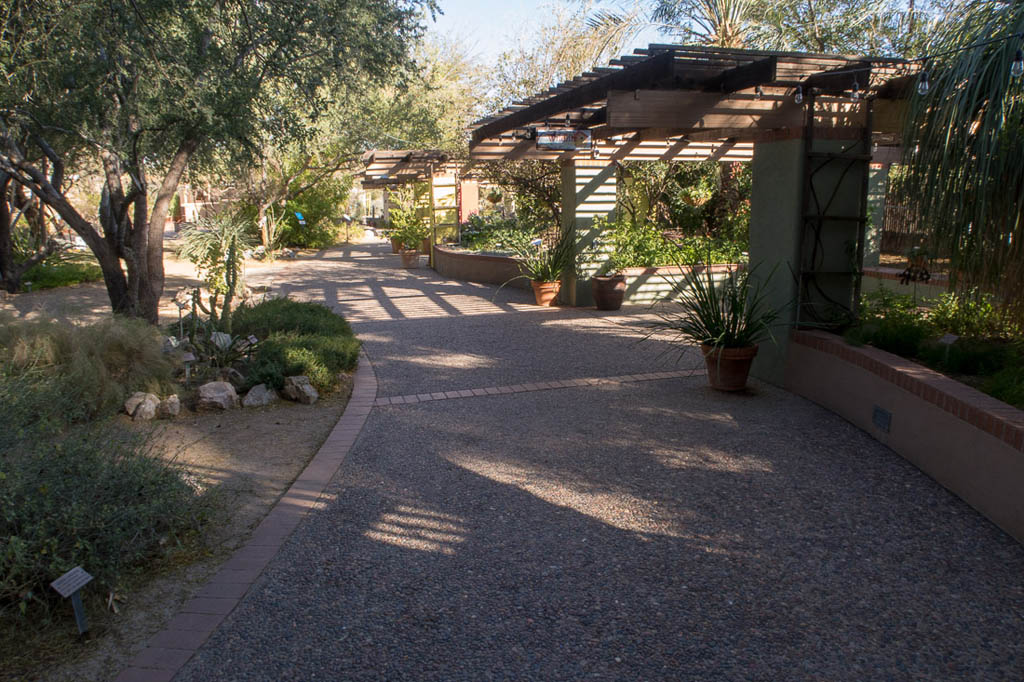 Right by the sensory patios was also a zen garden.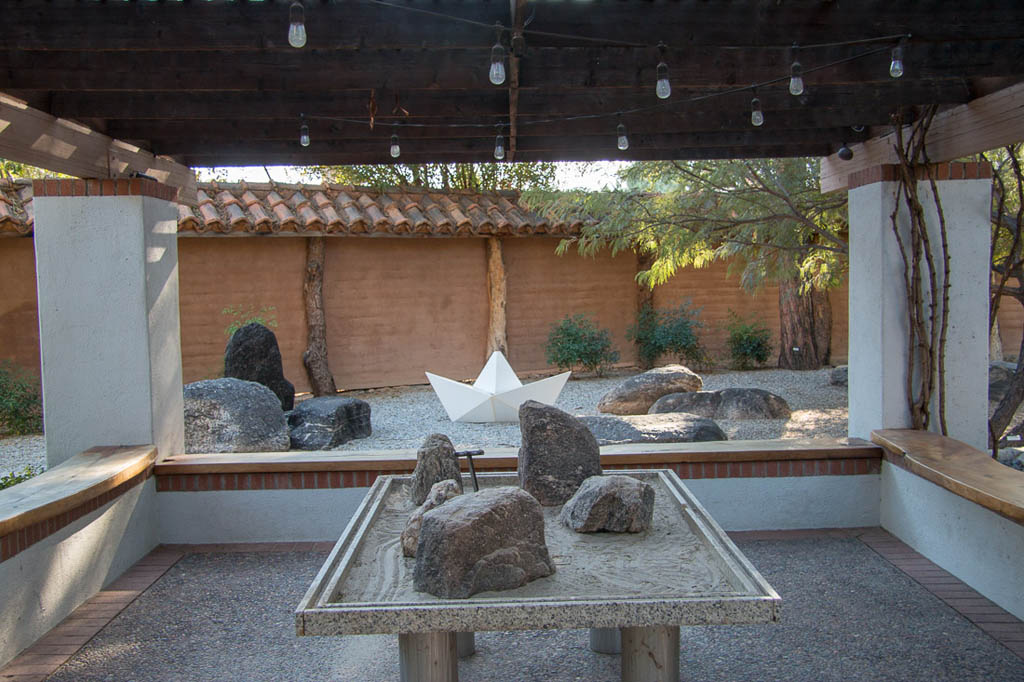 During our visit, there was an exhibit called Origami in the Garden. (I'm not sure if this is still ongoing.).All throughout the gardens were these fantastic origami-like sculptures.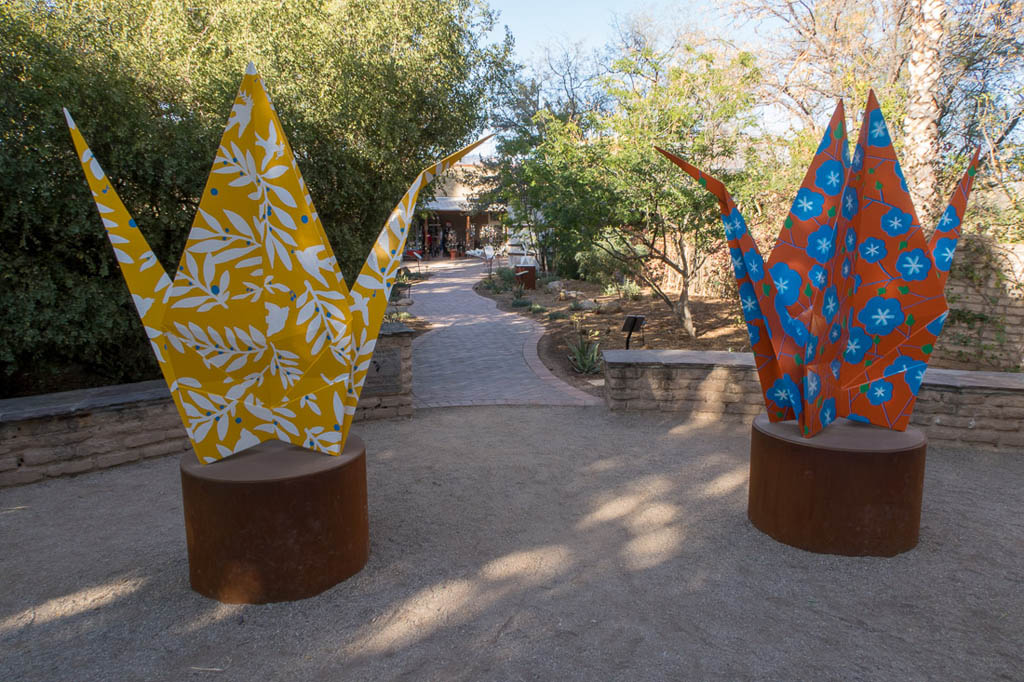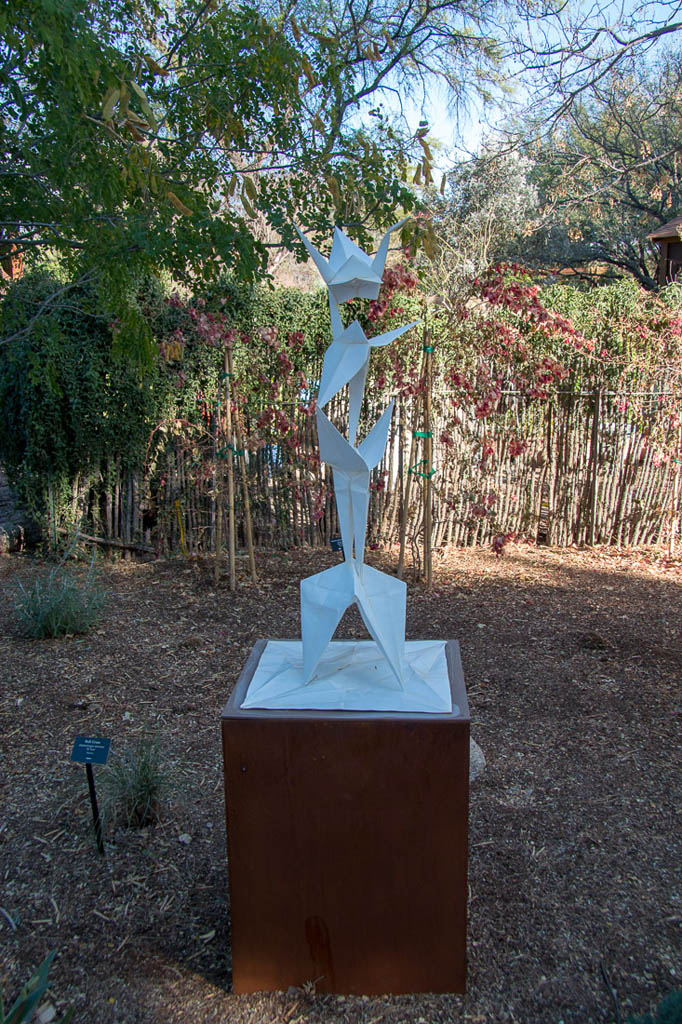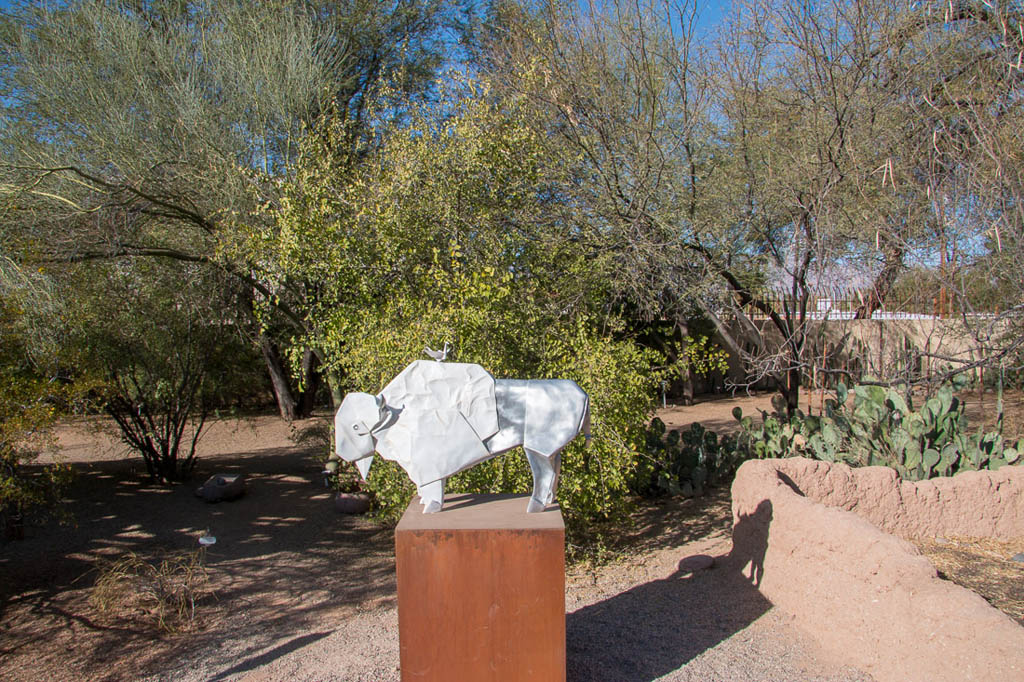 When we were there in February 2018, it appeared that the Tucson Botanical Gardens were setting up a train exhibit. Based on information on their website, it's called the Thornville Garden Railway and its operation is subject to weather. So perhaps they were getting it set up again after the winter months? Either way, it looked great!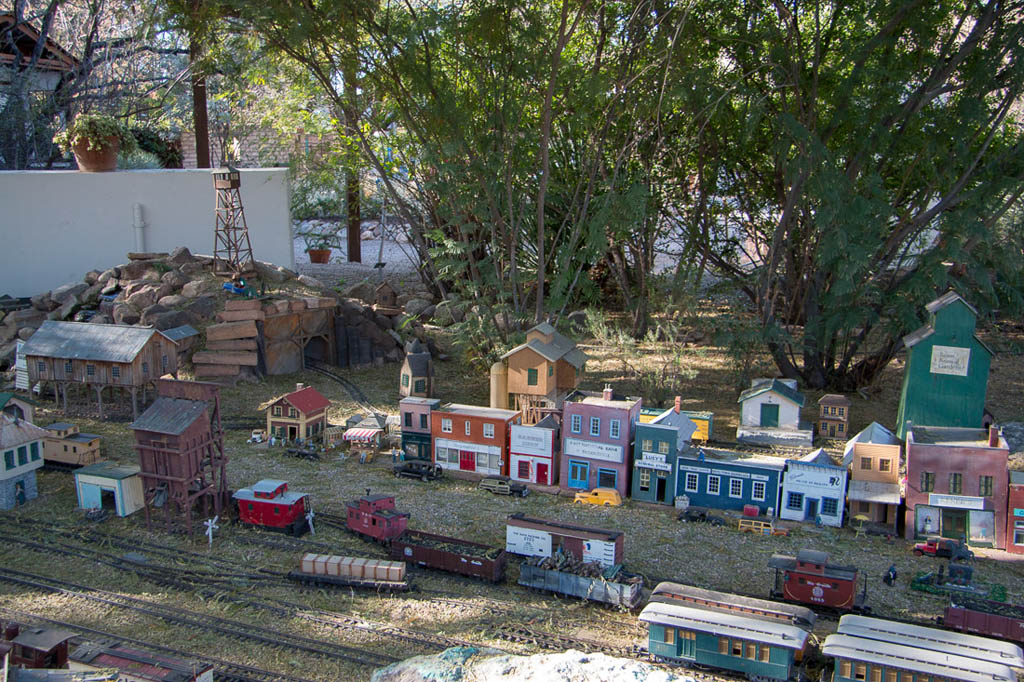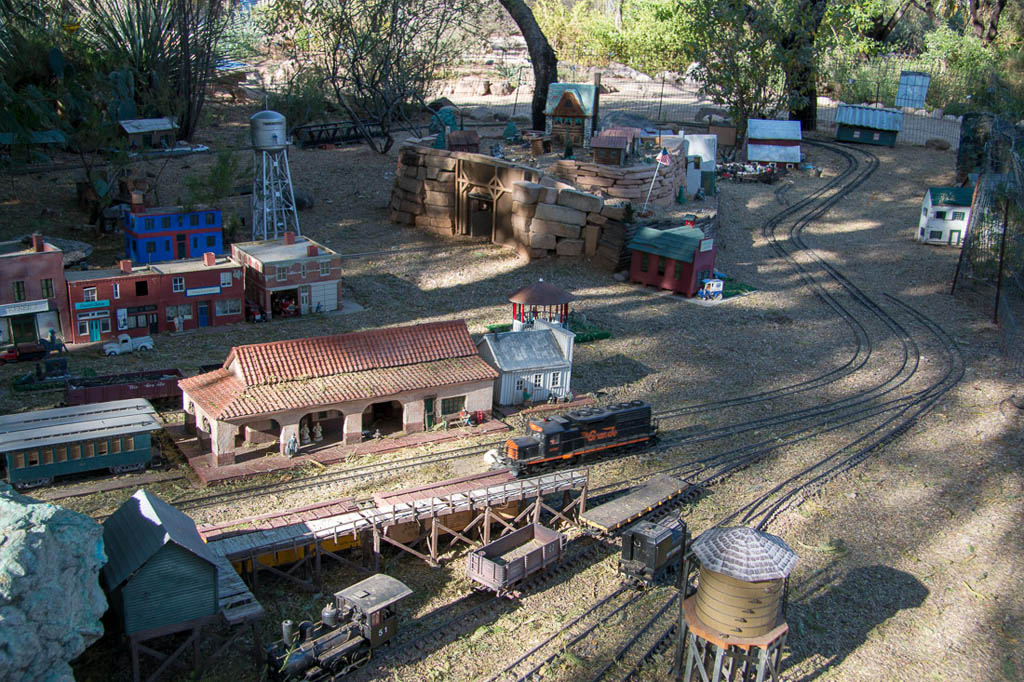 There was a button to push to make the trains go!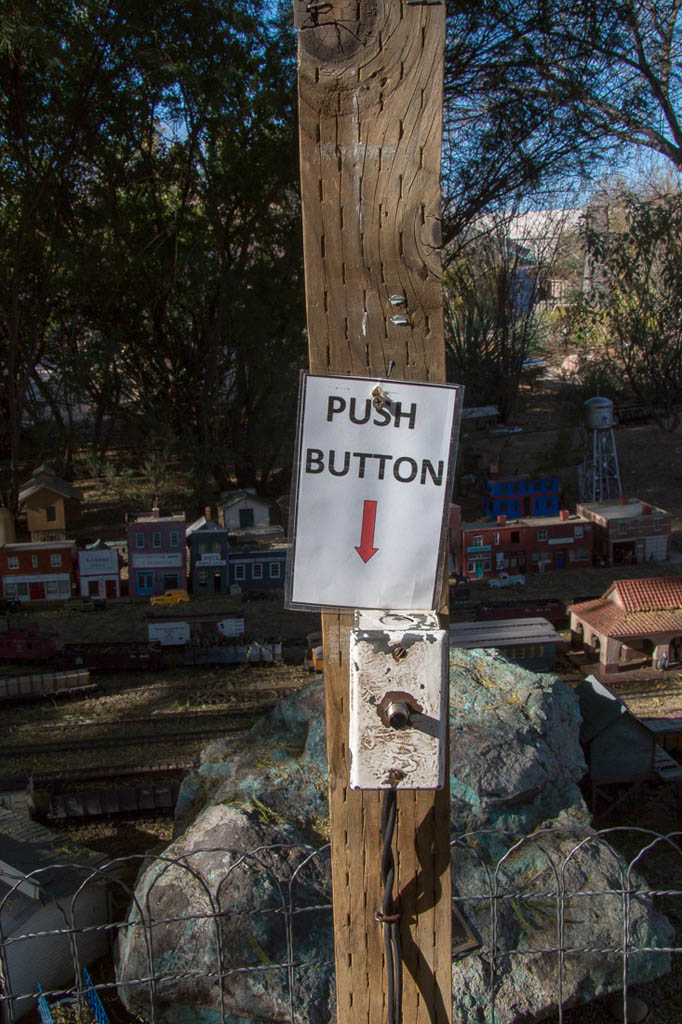 I also loved the southwest design and decor throughout the gardens, like on the benches and the walls.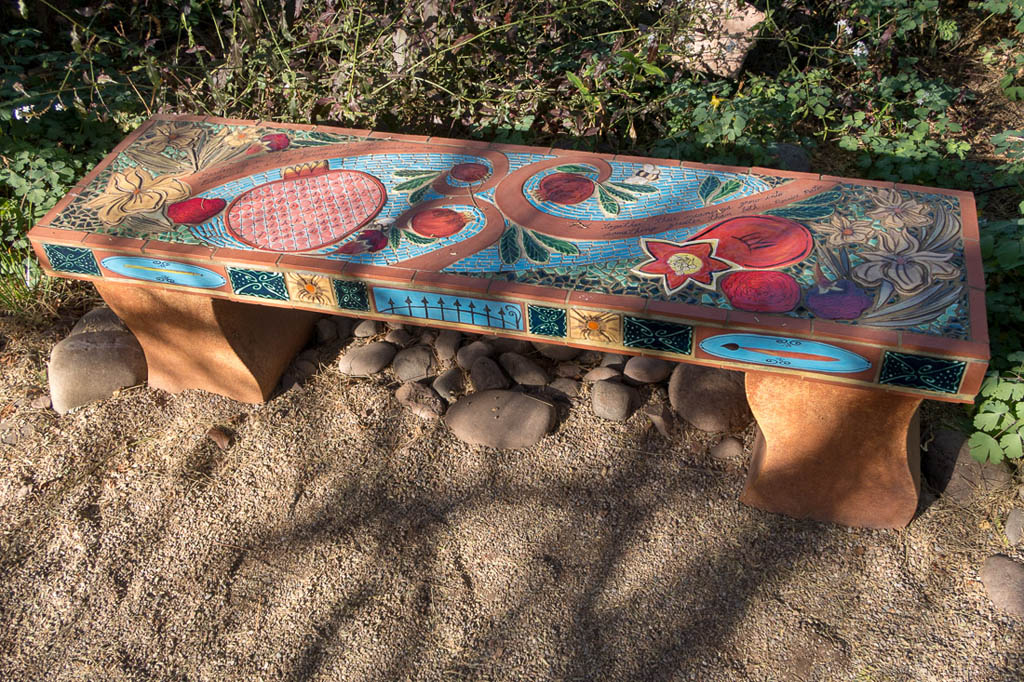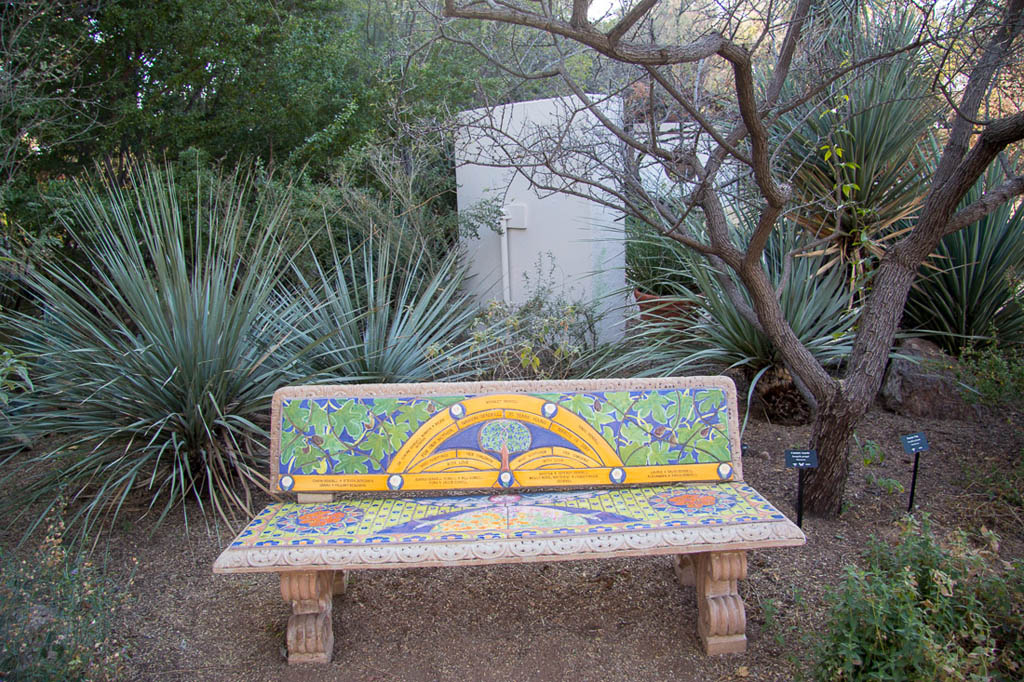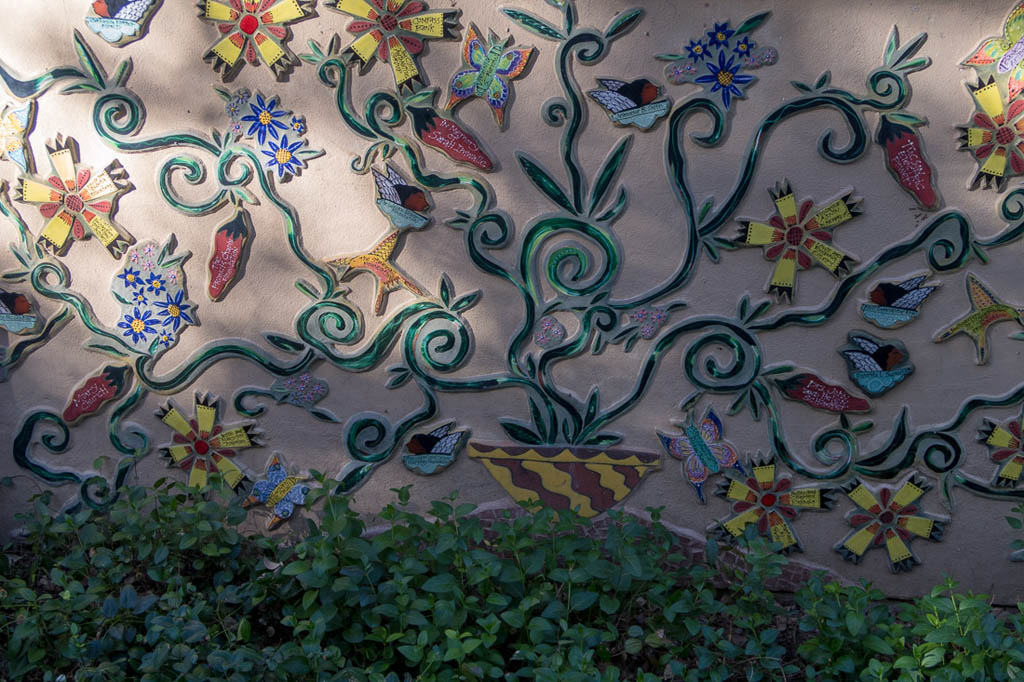 Visiting Tucson Botanical Gardens
Admission to the Tucson Botanical Gardens was $15 per adult. Our visit was on a Monday afternoon in February at around 3:00PM. It was almost completely empty, and there was plenty of available parking spots. However, the parking lot did seem a bit small, so I'm not sure if parking is that easy at busier times. A map of the botanical garden can be found on their website here.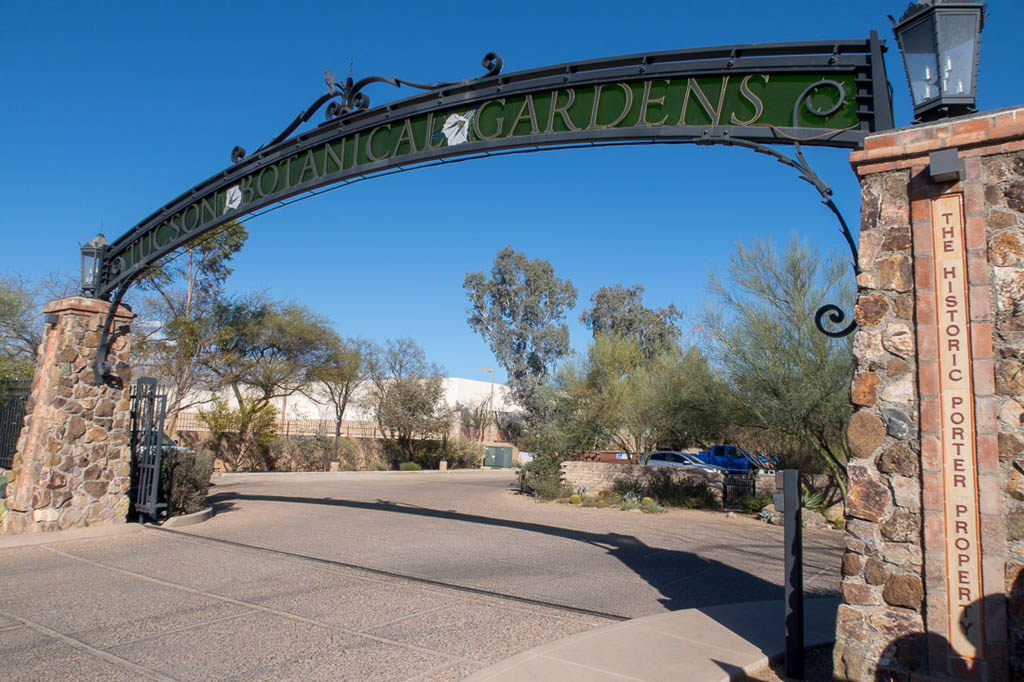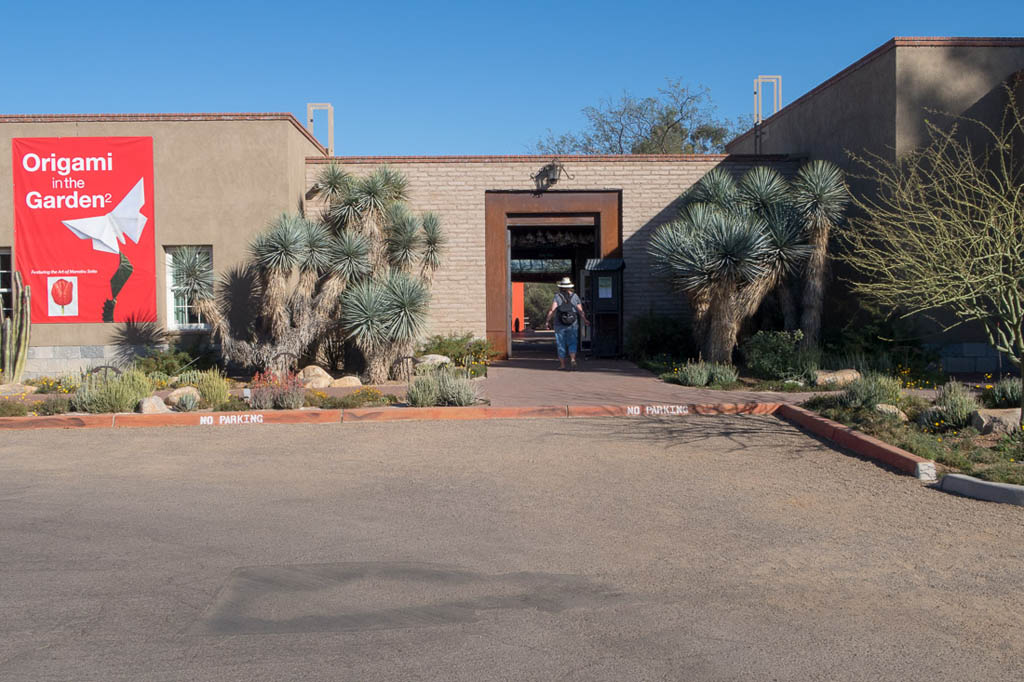 Overall, we thought this was a great botanical garden. It was a bit on the smaller side compared to other botanical gardens we've been to, but I think the admission price reflects the size and scope of the gardens. (For example, tickets to the the Atlanta Botanical Garden, which is large, cost $22). Plus, seeing desert-based plants and flowers is such a unique treat for us east coast dwellers.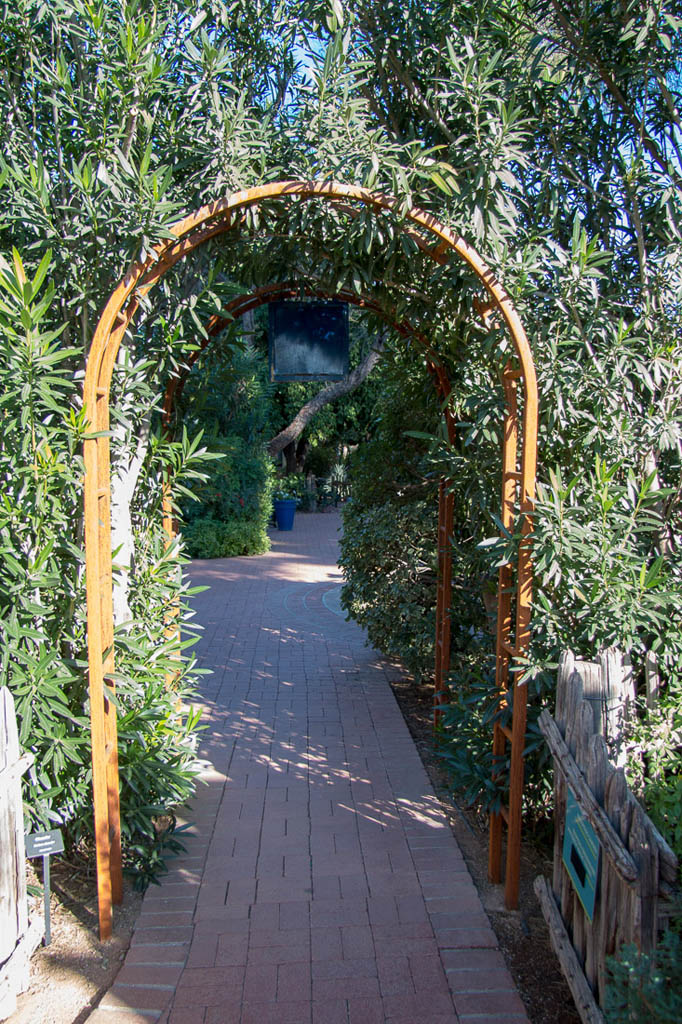 Have you been to Tucson's or other desert botanical gardens? Or, what are your picks for the top botanical gardens and arboretums around?